How To Order Checks From Wells Fargo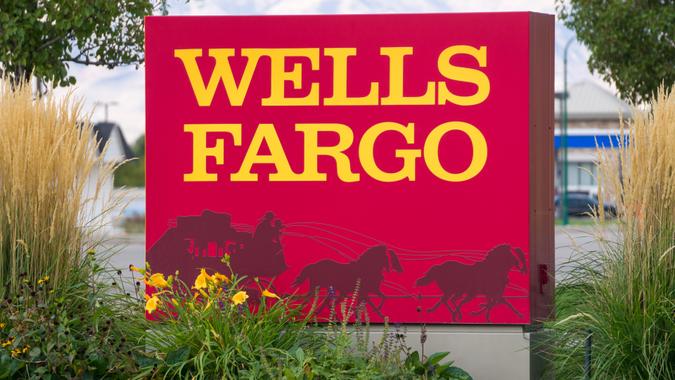 Ken Wolter / Shutterstock.com
Although pulling out your checkbook isn't as common as it once was, that doesn't mean checks have gone the way of the dinosaur. Even though online payments have become increasingly popular, some people still haven't jumped on the bandwagon. What's more, some businesses still require checks for payment, so it's always a good idea to keep enough checks on hand.
If you find yourself running low on checks, ordering more is a pretty simple process. Better yet, some banks — including Wells Fargo — offer standard checks for free to some or all of their account holders. Keep reading to learn how to order checks from Wells Fargo and whether you'll have to pay for them.
How Do I Order Checks From Wells Fargo?
Wells Fargo lets account holders order checks online or by phone. To order checks online, log in to Wells Fargo Online and follow the prompts.
If you prefer to order Wells Fargo checks by phone, here are the numbers to call, depending on which type of checks you need to order:
Personal: Call 800-869-3557.
Business: Call 800-237-8982.
Earn Perks With A New Checking Account
How Much Does It Cost To Order Checks?
The cost of ordering checks depends on the type of check, the quantity and the vendor. Even if you're a Wells Fargo customer, you don't have to order your checks from the bank. You also can choose from different check companies or big-box retailers that sell personal and business checks.
How Much Does It Cost To Order Checks From Wells Fargo?
Wells Fargo offers free, discounted and full-price checks to its customers, depending on the type of Wells Fargo bank account they have.
Here are the details on different accounts:
Portfolio by Wells Fargo and Portfolio by Wells Fargo Plus: Free standard wallet checks
Wells Fargo Everyday Checking: Price varies, depending on style and quantity ordered
Preferred Checking: $10 discount on personal style checks
Can I Get Wells Fargo Checks the Same Day?

While you can't print a blank Wells Fargo check, there is a way to get a few checks the same day. If you're waiting on a check order, you can request a sheet of three personalized temporary checks — aka counter checks — for $3 from your local Wells Fargo branch.
Earn Perks With A New Checking Account
Alternative Ways To Order Checks
If you want to order checks from a supplier other than Wells Fargo, make sure you have your Wells Fargo routing number, the bank's address and phone number and your checking account number on hand.
Here are some alternative options for ordering checks:
Costco: Costco members can order checks at a discount via Harland Clarke and get free standard delivery. For Costco Executive members, an order of 200 Classic Grey checks costs $14.52. For Costco Gold Star/Business members, the cost is $18.14.
Walmart: Walmart offers a smaller quantity of Classic Grey checks if you don't need 250. The store offers a pack of 150 checks for $7.46.
Vistaprint: If you just need a few checks on hand, you can order 25 wallet checks for $4 from Vistaprint.
If you prefer checks that show off your personality, you can find a variety of styles, including dog breed, wildlife, character, inspirational and Disney-themed checks. These are usually pricier than classic check styles, however.
This content is not provided by Wells Fargo. Any opinions, analyses, reviews or recommendations expressed in this article are those of the author alone and have not been reviewed, approved or otherwise endorsed by Wells Fargo. Information is accurate as of June 6, 2022.
Earn Perks With A New Checking Account