Obama Clears Path to Bank Accounts for Undocumented Immigrants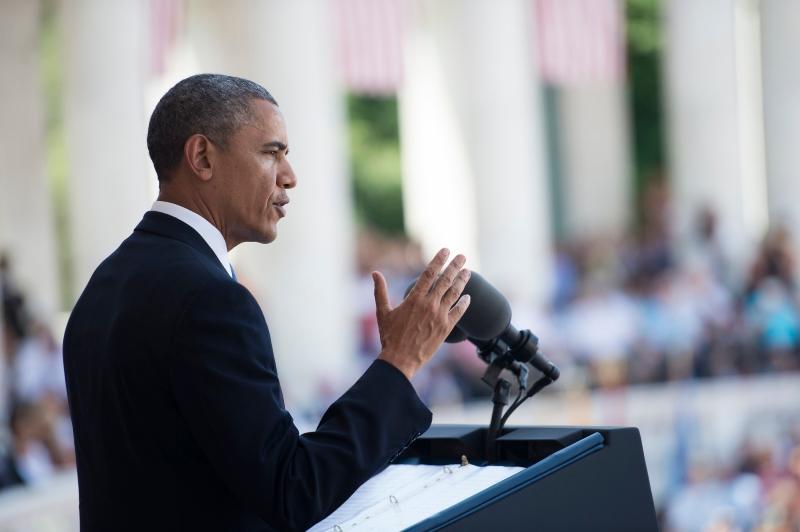 President Barack Obama announced his plan for immigration reform Thursday night in an address to the nation. Under Obama's plan, nearly 5 million undocumented immigrants would be allowed to stay in the U.S. on a temporary basis so long as they pass a background check, pay taxes and have resided in the U.S. for five or more years.
"You can come out of the shadows and get right with the law," Obama said in his speech, addressing undocumented immigrants who take these steps. Part of coming out of the shadows will likely include a process for these immigrants to get proper identification that they can use without fear of deportation.
Related: Why Our Economy Would Crumble Without Latinos
Immigration Reform Creates Clearer Path to Documentation, Bank Accounts
This means that the nearly 5 million undocumented immigrants that qualify for President Obama's immigration reform can now obtain bank accounts and other financial products. Undocumented immigrants for the first time "will be working legally, paying income taxes, opening bank accounts, buying cars and taking out mortgages," reports the New York Daily News.
Under current law, banks are allowed to offer accounts to undocumented immigrants as long as they are able to verify their identities through their names, dates of birth, residential addresses and identification numbers, according to the Immigrant Law Group.
But for those living illegally in the U.S., fear of deportation keeps them from opening bank accounts, applying for loans or seeking other services that require paperwork. And that's if they do have a current and valid form of identification, which many undocumented immigrants do not.
Under Obama's immigration reform, close to 5 million undocumented immigrants will be able to get the forms of identification needed to open bank accounts and conduct financial transactions without fear.
>>> Just one in five Americans know where their income tax dollars go.
More Than Half DACA Recipients Opened First Bank Account
Deferring enforcement and deportation, as Obama is doing with his new reform, has been shown to provide undocumented workers with legitimate paths to bank accounts and financial services. Obama's 2012 Deferred Action for Childhood Arrivals (DACA) program gave undocumented residents that immigrated to the U.S. in their childhoods as minors the ability to live without fear of immigration, much like this newest proposal.
The Immigration Policy Center has surveyed DACA recipients since the law went into effect, and found that they "experienced a pronounced increase in economic opportunities, such as getting a new job, opening their first bank account, and obtaining their first credit card."
Over half of these recipients (54 percent) opened their first bank accounts, two out of three (61 percent) got new jobs and more than a third (38 percent) received their first credit cards.
Obama's immigration reform would follow many of the same patterns he set forth with the 2012 DACA program. Looking at DACA, it's clear that undocumented immigrants want to bank and take advantage of financial services, and will do so when given the chance.
Photo credit: Chuck Hagel