What's Open And Closed On 4th Of July?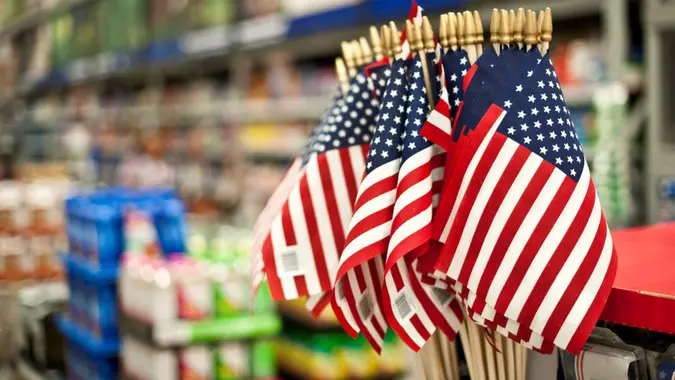 Juanmonino / Getty Images
It's time to break out the star-spangled banners as Independence Day is right around the corner. If you are taking a road trip, need a pit stop for some fast food or just running out for party supplies, you need to know what locations will be open on the Fourth of July. 
Read: How To Build Your Savings From Scratch
What's Open July 4th?
Just because July 4, 2023, lands on a Tuesday doesn't mean people won't be throwing barbeques and setting off fireworks to ring in the holiday. Get ready to stock for your annual Fourth of July bash here is a guide to what stores keep their doors open for you on Independence Day.
What's Closed July 4th?
While more retailers open their doors to take advantage of the celebratory spending mood, there is one conspicuous absence from the list below. Costco will be closed on July 4 to allow employees to take a break from work and spend some holiday time with their families.
Because July Fourth is a federal holiday, you would be right in assuming that government offices, banks, schools, post offices, and the stock market are closed on Fourth of July
Final Take To GO
A good number of retail, warehouse, discount and grocery stores will be open on Independence Day, either with regular store hours or modified ones where hours will vary. Given it's a holiday, even national chains' hours may vary by location for certain local stores. Before you head out to purchase everything red, white and blue make sure you check in with stores near you. 
Make Your Money Work Better for You