'Investing Latina' Founder Jully-Alma Taveras Reveals the Best Investing Moves She's Made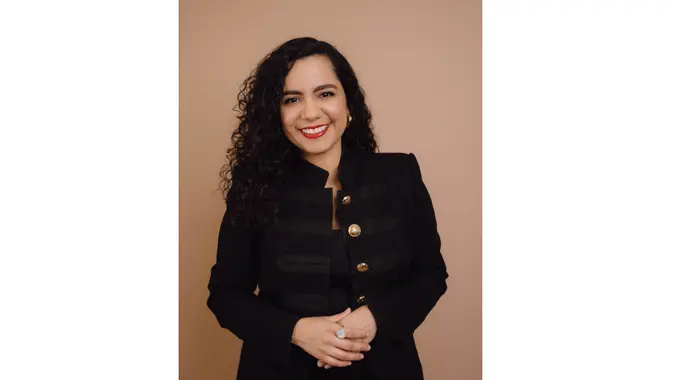 ©Jully-Alma Taveras
Jully-Alma Taveras is the founder of Investing Latina, an educational online community with over 40,000 members. She is an award-winning bilingual money expert, writer, YouTuber, speaker and educator who covers topics around personal finance, investing and entrepreneurship.
Recognized by GOBankingRates as one of Money's Most Influential, here she shares the best investing moves she's made, why consistency is key when it comes to investing for the long-term and how to get started if you're new to investing.
Money's Most Influential: Where Do Americans Get Their Financial Advice?
What advice would you give your younger self about investing?
I would tell myself, "Hey, start researching all the companies you already buy from — Amazon, Apple, Nike — and consider investing into them!"
What is the best thing you did to boost your own portfolio?
I moved away from managed funds to index funds. This is helping me save so much money in fees.
When it comes to investing for the long-term, what should people focus on?
I would tell people to focus on how much they are investing and their plan to increase the amount. You can always make adjustments to your assets in your portfolio, but building it up takes time and it takes a plan of action. You have to be consistent.
What is the biggest mistake people make when it comes to investing?
Not getting started sooner. People hold off because they are intimidated or don't understand it. But the reality is that a two-hour workshop like the one I host is all the time you need to dedicate to education to get started. I make it simple and clear so that people can start learning and earning through compounding interest.
Jaime Catmull contributed to the reporting for this article.
More From GOBankingRates