Here's Your Union Bank Routing Number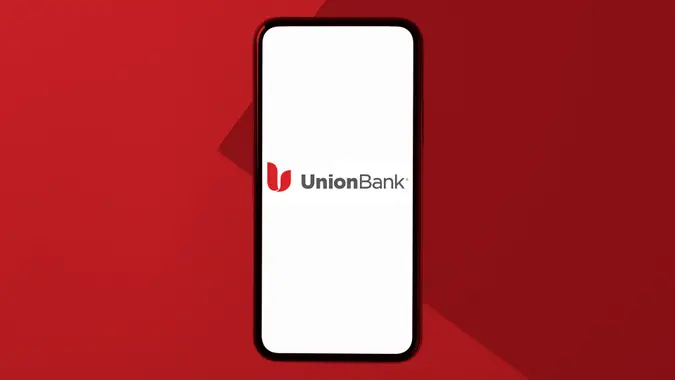 Union Bank has recently joined U.S. Bank, but current customers can continue using their Union Bank accounts and routing numbers as usual.
You'll need to know your routing number if you have a Union Bank account. You'll also need to know this number if you don't have a Union Bank account but want to make certain transactions with someone who does. Finding your Union Bank routing number is simple and straightforward.
See the Union Bank routing numbers in the table below.
Union Bank Routing Numbers by State
| Routing Numbers | |
| --- | --- |
| ACH for all accounts | 122000496 |
| Check processing — California | 122000496 |
| Check processing — Oregon | 123000068 |
| Check processing — Washington | 125000118 |
What Is a Union Bank Routing Number?
Every financial institution, including Union Bank, is assigned a special code by the U.S. Federal Reserve. The code has several names, including an ABA routing number, ACH number and bank transit number. It is most commonly referred to as a routing number.
This number is made up of nine digits that work to identify the specific bank or credit union you're using, as well as the bank or credit union's location. This is possible because no two financial institutions have the same routing number. Each time you make a transaction using a paper check or send money electronically, the financial institution will review the routing number to discover exactly where the funds need to go.
How To Find Your Union Bank Routing Number
There are a few ways to find a Union Bank routing number. If you remember which state you opened your account in, just use the chart.
If you have a Union Bank checking account, you can also find your routing number on a check — the check routing number is the first nine numbers in the lower left corner. You might not have a check handy, however, so you can also call Union Bank any time at 800-238-4486 to find the routing number for your account.
If you are at all confused about which number to use, you should consider calling Union Bank, because using the right number could mean the difference between your money going into the right or wrong account.
Understanding Your Union Bank Routing Number
Every routing number contains three distinct sets of numbers. The Federal Reserve calls the first set of numbers the Federal Reserve Processing Symbol because the four digits used to make up this set of numbers identifies the specific district and processing location the bank or credit union is found in.
The first two digits represent which of the 12 districts the financial institution is in. If you take a look at Union Bank's direct deposit routing number of 122000496, you'll see the 12 reveals the bank does business out of the 12th district, which is San Francisco. Digits three and four of the first set of numbers pinpoint the bank's regional processing center and its location.
The second set of numbers within the routing number consists of digits five through eight and is for identifying your specific bank or credit union. That means the numbers 0049 are set aside for Union Bank. The Federal Reserve uses the last set of numbers, which is just one digit, as a way to ensure the entire routing number is valid. This digit is appropriately called the "check digit" and it is derived from a special mathematical algorithm.
Different Routing Numbers for Wire Transfers
In addition to sometimes being assigned multiple routing numbers for checks and direct deposits, like Union Bank, financial institutions typically are given a different routing number to use for wire transfers. Union Bank uses 122000496 for wiring transfers.
Customers who wish to send a wire transfer outside of the United States might also be asked to provide a SWIFT Code, which is made up of both letters and numbers. This code always contains between eight and 11 characters. Union Bank's SWIFT code is BOFCUS33MPK.
| Wiring Numbers | |
| --- | --- |
| Routing Number | 122000496 |
| SWIFT Code | BOFCUS33MPK |
Knowing Where To Find Your Bank ABA Number
Union Bank customers can quickly locate their bank transit number by looking at their checks. The first set of numbers across the bottom left-hand corner of each check is the bank's routing number. Next to it, you'll see your specific account number, with the check number printed right after that. The ABA routing number is also printed on the deposit slips that are issued with each set of checks.
Another way to find your routing number is to call Union Bank's customer service department at 800-238-4486. A representative will be able to look up the number and provide it to you over the phone.
Information is accurate as of March 17, 2023.
Editorial Note: This content is not provided by any entity covered in this article. Any opinions, analyses, reviews, ratings or recommendations expressed in this article are those of the author alone and have not been reviewed, approved or otherwise endorsed by any entity named in this article.