Best Ways to Sign Up for Costco Credit Card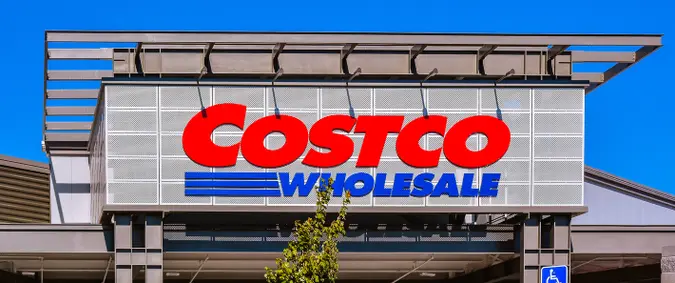 jejim / Shutterstock.com
Update: Some offers mentioned below may have changed or are no longer available. View current credit card offerings from our partners at CardCritics here on the issuer's website.
The Costco wholesale model changed the shopping landscape for consumers and businesses. Costco's loyal members know the benefits of joining, but they might not know about the exclusive Costco Anywhere Visa Card by Citi that gives members even more ways to save in the store — as well as lucrative rewards and cash back.
Not every member is eligible for the Costco Visa card, but for those who are qualified, a Citi Costco credit card can generate even more savings. This might be one of the best store credit cards available for wholesale club members.
How to Get a Costco Credit Card
There are a few ways to sign up for Costco's exclusive Visa credit card — and a few things you should know before you apply. The process, however, is fairly simple and straightforward no matter how you file your application. Here's what to do:
1. Sign Up for a Costco Membership
The Costco Anywhere Visa card is available only to Costco members. Membership costs either $60 or $120 per year, depending on whether you buy a traditional or executive membership. Both businesses and individuals can become members and you can join online or by visiting your local Costco.
Read: Your Costco Membership Is More Valuable Than Ever — Here's Why
2. Explore the Costco Card Benefits
The Costco Anywhere Visa card offers good perks and a "4,3,2,1" benefits structure. Here's what you'll get for shopping with the card:
4 percent back on eligible gas purchases, including Costco gas
3 percent back on restaurants and eligible travel
2 percent back on all other Costco purchases both in stores and online
1 percent back on all other purchases
The card has no annual fee and you'll get an introductory, 0 percent interest rate for the first seven months of your Costco credit card payment cycles. After that, however, the variable APR will be 16.24%.
3. Choose a Business or Personal Costco Card
Although they both have similar benefits and structures, Citi issues one Costco Anywhere card specifically for businesses and another for individuals. And each card features important differences.
Businesses, for example, can authorize certain officers to use the card. The APR for cash advances is higher for the personal card, but the cash advance fee is the same for both, as are the foreign transaction and variable penalty fees.
Related: How to Get a Costco Membership
4. Apply for Your Costco Credit Card
You can complete the application process — which includes a credit check and requires applicants to submit income information — online, over the phone or in a Costco store. To apply online, do this:
Have your Costco membership card ready so you can add it to the application.
Visit the Costco website and select "Next Step" for either a business or personal card, which will take you to the appropriate application.
Fill out all of the information, then read and check the box that says you've read the "Terms and Conditions" statement.
If your application is approved, you can expect your new card to arrive in the mail within seven to 10 business days.
If you're applying for a business card, be prepared to submit information that includes your business address, phone number, tax ID, tax structure and revenue and number of employees. If you prefer to apply over the phone, call 800-970-3019 and just follow the prompts. In addition, you can always visit your nearest Costco and fill out an application, but you won't get a decision as quickly as online or over the phone.
Costco members can apply for the exclusive Costco Anywhere Visa card and save even more money. When you use it in conjunction with Costco's already low prices and membership benefits, you can save on Costco merchandise in addition to gas, travel, dining and everyday purchases.
Next Up: Costco-Visa Partnership — How the Change From Amex Will Affect You