BlueVine Review: Is It the Right Bank for Your Small Business?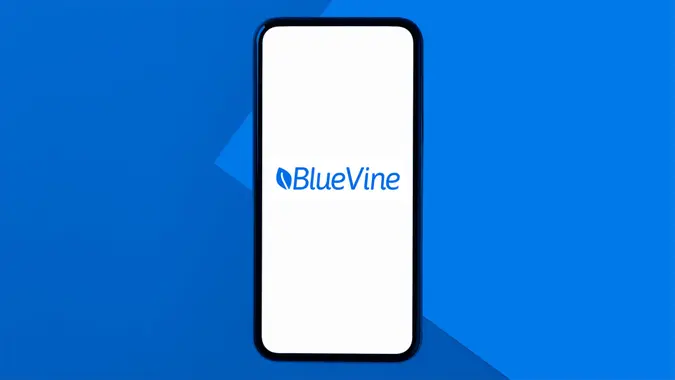 BlueVine was founded in 2013 as a source of capital for small businesses. Through invoice factoring, term loans and lines of credit, BlueVine has already disbursed over $3 billion to more than 25,000 small-business owners. In late 2019, BlueVine introduced its Business Banking account, designed to integrate with its financing options and improve the banking experience for small-business owners. Here's a closer look at how BlueVine operates to help you determine if this financial institution might be able to provide a banking solution for your small business.
To jump ahead to any particular area of this BlueVine review, click one of the following:
Who Is BlueVine Best For?
BlueVine is designed for small businesses that might have trouble getting rapid financing from traditional banks, due to either their size or operating history. The introduction of the Business Banking account should significantly broaden the appeal of BlueVine.
Pros:
High 1.00% annual percentage yield on Business Banking account

No monthly fees on Business Banking

No penalties or fees for most checking account transactions

Business Banking integrates with BlueVine financing options

Term loans, invoice factoring, lines of credit and Paycheck Protection Program funding available

ATM card access

Rapid online sign-up
Cons:
Business loans require a personal guarantee

BlueVine lines of credit not available in Vermont, North Dakota or South Dakota 
Who Might Want To Choose BlueVine?
BlueVine is for small businesses only, as it doesn't offer any personal accounts. BlueVine might have particular appeal for customers who cannot get the funding or accounts they want from more traditional banks, which might require higher credit scores or more business experience, particularly for financing products. 
Small businesses looking for an online experience with rapid funding and no fees might also be drawn to BlueVine.
Who Might Want To Skip BlueVine?
BlueVine isn't a good option for small businesses looking to develop an in-person banking relationship with a traditional institution that has physical branches. Larger, more established businesses might be able to get lower rates from more traditional institutions or from those with which they already have an existing banking relationship.
See: Surprising Costs That Come With Starting a Business
Types of Accounts Available
BlueVine offers financing options and a new Business Banking account for small businesses.
BlueVine Account Types
Account
Rates
Fees

BlueVine Business Banking

1.00% APY

$0

BlueVine Business Loans

4.8% and up for standard loans

Interest only
BlueVine Business Banking Account
The BlueVine Business Banking account is designed to serve as a complement to the lending side of BlueVine's business. The account is still being rolled out, with potential customers being asked to join BlueVine's mailing list so they can be notified when the account is available. BlueVine promises a sleek and efficient account-opening process, with sign-up taking as little as 60 seconds. 
Once available, the account will offer simple features designed to appeal to all small-business owners — most notably, no fees and a high APY. The account also comes with standard checking account features, such as $250,000 of Federal Deposit Insurance Corp. insurance and an ATM card. Checks can be deposited remotely via the mobile app. Even though the account is online-only, you can also make cash deposits at over 90,000 retail stores in partnership with Green Dot.
Pros:
Top-tier APY of 1.00% on balances of at least $1,000

No monthly or overdraft fees

No fees at 38,000-plus ATMs nationwide

Remote check deposit via mobile app

Cash deposits accepted at Green Dot locations
Cons:
Must join waiting list to apply

Online-only account with no physical branches

Green Dot charges a $4.95 fee to accept cash deposits 

No online transfer from outside accounts 
See: Best Checking Accounts of 2020
BlueVine Business Loans
BlueVine has three different types of business loans: invoice factoring, lines of credit and term loans. The company also participates in the Paycheck Protection Program launched by the U.S. government in response to the coronavirus outbreak. 
BlueVine Business Financing
Loan Type
Rates
Loan Size
Terms
Requirements

Invoice Factoring 

Starting at 0.25% per week 

Up to $5 million 

Invoice-to-invoice

530+ FICO, 3+ months revenue, $10,000 in monthly revenue, B2B business 

Term Loans 

Starting at 4.8% 

Up to $250,000  

6-12 months 

600+ FICO, 6+ months in business, $10,000 in monthly revenue 

Lines of Credit

Starting at 4.8%

 

Up to $250,000 

On an as-needed basis 

600+ FICO, 6+ months in business, $10,000 in monthly revenue

 
You can apply for business financing online with BlueVine, or you can call an advisor at 888-216-9619 to discuss your options. Applications will not affect your credit score. 

How To Bank With BlueVine
You must be a small-business owner to apply for an account with BlueVine Bank. For the Business Banking account, you'll need to be a U.S. citizen at least 18 years old with a verifiable address. Currently, you'll need to sign up for the waiting list to get invited to apply for the BlueVine Business Banking account. Based on user testing, the process shouldn't take more than 60 seconds once the application is up and running. The application will only ask for basic information about your business, including your tax ID or Social Security number. 
The BlueVine business financing portal is up and running, and you can apply for loans and other financing options online in about two minutes. Information you'll need to provide for this application includes:
How much money you need

Which financing type you're applying for

First and last name

Preferred phone number

Email address

Password

Referral code, if applicable
From there, you'll be asked for financial information about your business, based on the type and amount of financing you require.
Mobile and Online Banking
Once you've opened an account with BlueVine, you can access your account either online or via mobile app. The online interface allows you to transfer money to designated payees, view and print account activity and documents and get assistance as necessary. The mobile app allows for remote check deposit as well. 
Fees
BlueVine doesn't charge any monthly or overdraft fees for its Business Banking product. There is a $15 fee for an outgoing wire transfer from your Business Banking account and a $2.50 fee for non-network ATM transactions. 
BlueVine business financing products also have no fees, just interest charges. Rates can vary greatly based on the type of product selected, your individual credit score and the overall financial profile of your business. 
Availability of Funds
BlueVine Business Banking offers an ATM card that allows fee-free withdrawals at over 38,000 MoneyPass locations across the country. 
Loans and other financing options can be approved in as little as five minutes, with funding arriving the same day in some instances.
See: Guide to Daily ATM Withdrawal Limits and Debit Purchase Limits 
BlueVine: All-in-One Business Checking and Financing
BlueVine was born as a finance company for small businesses, offering loans, lines of credit and invoice factoring. Its recent move into Business Banking offers small businesses a no-fee, high-yield checking account that could prove very convenient for existing customers — and enticing for business owners looking to earn a top-tier yield on their checking accounts.
Up Next: Best New Bank Promotions and Bonuses
More Bank Reviews
Rates and fees are subject to change. Information on accounts is accurate as of April 28, 2020. 
This content is not provided by BlueVine. Any opinions, analyses, reviews or recommendations expressed in this article are those of the author's alone and have not been reviewed, approved or otherwise endorsed by BlueVine.