State Street Review: Great Checking Account Options and More for the Illinois Community
Find out if this Illinois bank is right for your money.
State Street Bank, founded in 1890, is a small, Illinois-based institution that focuses on community first. While it only has four branches, don't let that deceive you — it offers trust and investment services in addition to its full-service banking products. 
State Street is a bank with deep roots in Quincy and an understanding and love for the area. Residents of the area can visit one of State Street's four locations to get started or easily open an account online. 
Learn more about State Street banking and why it could be the right choice for you. 
Jump to a section: 
Who Is State Street Best For? 
First and foremost, State Street is best for residents of Illinois — it has three locations in Quincy and one in Payson. State Street is actually Quincy's oldest community bank, and its main building is preserved from when it was first built; a piece of historic early 1900s architecture that captures the bank's rich history and deep community ties. 
Unfortunately, you can't open an account at State Street unless you live in or near the Quincy area. But residents outside Illinois may be envious; particularly, of its excellent checking options. Check out the pros and cons and see whether State Street appeals to your needs. 
Pros:
Great checking account options, most without fees or minimum deposits

Better Interest Checking account that offers 2.00% APY 

A bevy of savings products to suit different needs 

Free financial planning/investing advice and hands-on trust management 

Community-focused banking with a personal touch 
Cons: 
Limited footprint/branch access; only services Quincy, Illinois, and surrounding areas

Doesn't disclose interest rates on savings accounts 

Subpar interest rates on CDs 

Relatively high opening deposits on its CDs, money market account and IRA 
Related: How to Choose a Bank
Who Might Want To Choose State Street?
Consumers who are looking for a fantastic interest checking account can look to State Street first. In addition, State Street has a range of other full-service banking products, as well as investment and trust services. This small-town bank is focused on the needs of Quincy residents, and you should expect to receive more personalized care as a result. 
Who Might Want To Skip State Street?
Anyone who lives outsides the Quincy, Illinois, area can't open an account with State Street. So if that's you, you can rule yourself out. Also, if you only consider banks with the best savings rates, you may want to look elsewhere; although State Street has decent CD rates, they're not competitive, and the bank doesn't disclose its rates for savings, money market accounts or IRAs.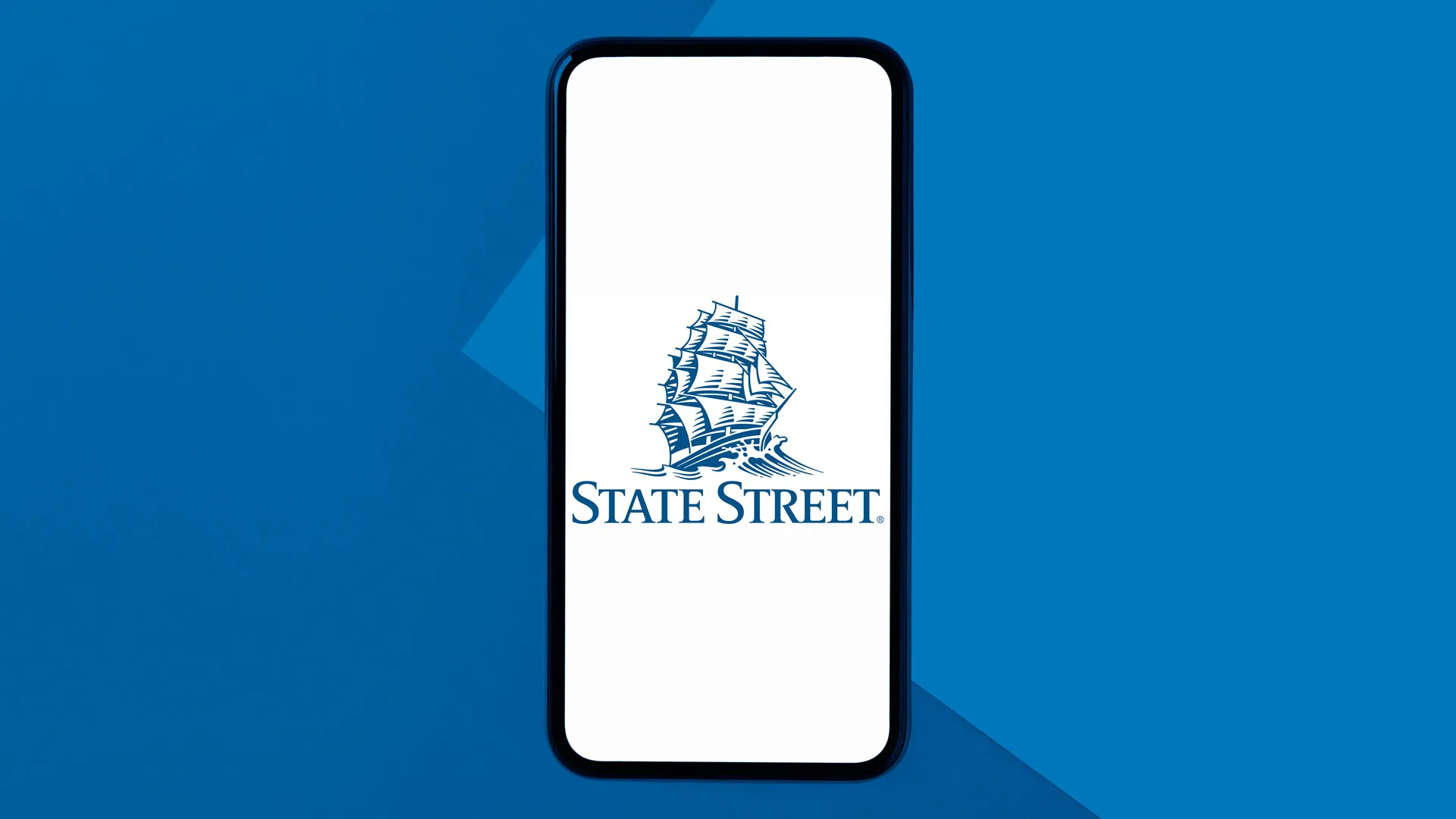 Types of Accounts Available 
State Street National Bank offers a wide range of account types, including checking, savings, money market, certificates of deposit and individual retirement accounts. While State Street is a smaller bank, these accounts can all be opened and maintained online with mainstream online banking services. 
These accounts each come with their own unique fees and features, so here's a breakdown of what you can expect if you choose to open one. 
State Street Account Types

Account Type
Checking 
Interest Checking 
Savings 
Money Market 
CD 
IRA 
Rates

N/A

up to 2.00% 

Not listed (1.00% APY for HSA)

Not listed

0.15%-0.90%

Not listed

Fees

$30 overdraft, $7 semiannually for inactivity 

$7 monthly service fee for Interest Checking, $30 overdraft, $7 semiannually for inactivity 

$3 service fee for Regular Savings 

$7 monthly service fee

Early withdrawal penalty

Early withdrawal penalty,

 $25 annual administration fee

Features

No monthly fees or minimum balances

Two interest-bearing account options

Low opening deposits, interest compounded quarterly

Tiered interest rates, check writing

$1,000 minimum deposit, many term options

Traditional and Roth, terms from 3-60 months
Checking 
State Street Bank's checking account options are the shining star of the institution. With four different accounts — two with interest, two without — the options are simple, straightforward and rewarding. 
Its non-interest checking accounts are Simply Checking and Senior Checking. Both come with no minimum balances or service fees, and require just $100 to open. You must be 60 or older to qualify for a Senior Checking account. 
Pros:
No fees or minimum balances 

Low deposits 

Easy-to-understand, full-service checking with no gimmicks 
Cons:
Interest Checking 
In addition to its other checking accounts, State Street offers not one, but two interest-bearing accounts: Interest Checking and Better Interest Checking. The Interest Checking account requires a $1,000 balance to waive the service charge. The Better Interest account, however, requires no minimum and offers a shocking 2.00% APY on balances up to $10,000. 
Pros: 
Two interest-bearing account options 

High 2.00% APY on the Better Interest account

Low $100 deposit and $20 nationwide ATM refunds (Better Interest)

Interest Checking account continues to compound interest regardless of how high the balance is
Cons:
Monthly service charge if you don't maintain a $1,000 balance on Interest Checking

Better Interest's high APY stops after balance succeeds $10,000
Read: 10 Banks Offering Free Checking With No Minimum Balance
Savings Accounts 
State Street has a variety of savings options, including a Regular Savings account, Christmas Club account, Smart Start Saving and Health Savings. With the exception of the Health Savings account — which comes with a $100 minimum deposit and 1.00% APY — State Street doesn't disclose its savings interest rates. However, it does say its CDs have a higher interest rate,  which means its savings accounts must have below 0.90% APY. 
The Smart Start Savings account is for kids, and features a low minimum deposit of $5. Regular savings, on the other hand, has a minimum deposit of $100 and a $3 service fee if that balance isn't maintained. 
Pros: 
Low opening deposits 

Low minimum balance

Options for different types of savings
Cons:
HSA interest rate is subpar 

State Street doesn't disclose other savings interest rates 

Underwhelming options compared to the checking category 
Money Market Account 
State Street Bank only has one money market, and it comes with tiered interest rates that are compounded and credited monthly. The account requires a $1,000 minimum opening deposit — higher than the bank's other savings accounts — and a $1,000 minimum balance to avoid the $7 service charge. Unfortunately, State Street does not disclose the interest rates. 
Pros: 
Cons:
Relatively high deposit and minimum balance 

Interest is compounded monthly instead of daily
Certificates of Deposit 
With terms ranging from three months to 36 months, State Street provides a multitude of CD options; interest ranges from 0.15% to 0.90%, and the minimum deposit on every term is $1,000. While these CD rates are professedly higher than its savings rates, they're still not great — at least, not compared to competitive online banks. 
Pros:
Many term options 

Higher interest rates than savings 
Cons:
Disappointing interest rates overall 
Individual Retirement Accounts 
At State Street, you have the choice between a traditional or Roth IRA, and terms from three to 60 months. These tax-advantaged accounts require a minimum deposit of at least $1,000. There is a $25 annual administrative fee. The interest rates vary based on the term/balance, but State Street doesn't say exactly what those rates are. 
Pros:
The choice between a traditional or Roth 
Cons:
Can't open one online 

There's an annual fee 
Investment Options 
State Street does have an investment service — by the name of Debbie Hamilton. It speaks to the quaintness of the bank that there's only one financial advisor giving out investing advice at State Street. Hamilton has been working there since 2004, and is available to contact at any time for assistance with financial planning and investing. 
Pros:
Personalized care 

Available to everyone, not just the elite 
Cons:
The small size of the bank is reflected in its limited investment services
Loans 
State Street offers loan options that include home, home equity, car, personal and credit card. You can also sign up for automatic loan payments that will be deducted from your checking or savings account every month. In addition, State Street offers a Down Payment Plus Program that grants consumers up to $6,000 to use on a down payment. 
Pros:
Website lists "competitive rates"

Flexible terms

Pre-qualification and quick response available  
Cons:
The actual rates are nowhere to be found on the website, so you have to apply or call to find out
How To Bank With State Street 
Banking and investing with State Street National Bank is simple and easy. This financial services company has a small footprint, but its accounts can be opened online. Follow these steps from your computer to open an account: 
Go to the

State Street Bank homepage

 

Hover over the banking tab and select the type of account you want to open

Click "Apply Now"

Fill out the necessary information 

Follow the instructions to complete your application
Does State Street Have Any Signup Promotions?
State Street Bank doesn't appear to offer any signup bonuses at the moment. However, calling to ask couldn't hurt. You can reach the bank at 217-223-6480. 
See: 9 Best Mobile Banking Apps
Fees 
Any service fees from State Street National Bank can be avoided by maintaining a certain balance or requirement. As long as you stay informed on what it takes to maintain your account, you shouldn't have a problem.
Here is a list of some miscellaneous fees to watch out for:
Overdraft:

$30 

Stop payment:

$20

Replace debit or PIN:

$10

Inactivity:

$7 checking, $3 savings, semiannual

Account closed within 90 days of opening:

$25

Domestic bank wire:

$10 incoming, $20 outgoing

Foreign bank wire:

$20 incoming, $45 outgoing

Money orders and cashier's checks:

$2

Loan payment over phone:

$5

Foreign ATM:

$1
Availability of Funds 
State Street doesn't include a lot of information on its site about the availability of funds after a deposit or withdrawal. However, it does state that deposits made via the mobile banking app will be available the following day. 
State Street: A Community Bank With Great Interest Checking
For such a small bank, State Street comes with a lot of quality options. Its biggest strengths are its community-mindedness and personalized care, with almost all of its branches located in Quincy, Illinois, and the same person providing investment services for over 15 years. Seeing as State Street has been in Quincy for 130 years, it makes sense that it would have such a great commitment to the residents. 
The truly outstanding offer at State Street comes in the form of its Better Interest Checking account. This account has no minimum balance, an opening deposit of only $100 and a 2.00% APY. Its interest rate is actually over twice that of the highest-interest CD. Pair this account with a Regular Savings, and you're set for some great returns on your money. However, it is a little disappointing that State Street's seemingly highest interest rate lies in a checking account, and leaves little incentive to move that cash into long-term savings. 
If you're a Quincy resident and you're looking for an individualized banking experience, you should consider opening an account with State Street. Its deep community ties and star checking options are attractive to almost any consumer. 
More Bank Reviews
This content is not provided by State Street Bank. Any opinions, analyses, reviews or recommendations expressed in this article are those of the author alone and have not been reviewed, approved or otherwise endorsed by State Street Bank.