4 Best Places To Get a Money Order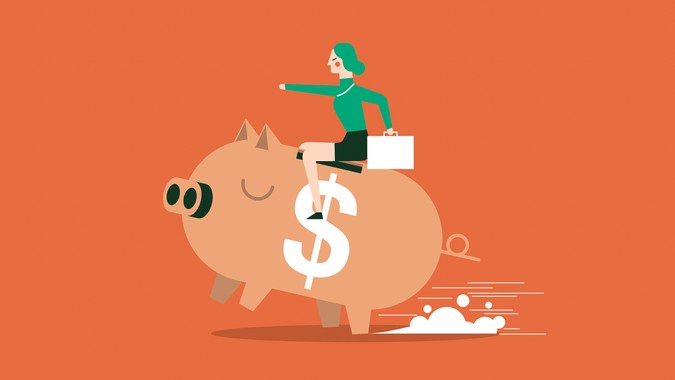 sorbetto / Getty Images
Money orders were first implemented in 1863 by the U.S. postal system as a safe alternative to sending cash, according to the Smithsonian's National Postal Museum. A money order is a printed order for payment of a specified sum, typically issued by a bank, post office, convenience store, money transfer and check-cashing company or supermarket. Similar to cashier's checks, money orders are widely accepted and never expire.
Best Places To Get Money Orders
When deciding where to get a money order near you, look for a provider with convenient locations and low fees. Fees might depend on the amount of the money order. If you can't find a money order provider near you, you could instead get a cashier's check from a bank.
Read on to learn about the four best options that are available for those looking to get a money order.
Western Union
At Western Union, each location is allowed to assign its own fees, so there are no set rates. If you don't know how to get a money order, Western Union can walk you through the process.
Sponsors of
To fill out a money order, write in the payee's name along with your name and address under "purchaser," and then sign it. Tear off the receipt attached to the money order and keep it for your records.
Limit: Up to $5,000 if sending in the U.S.
Fee: From 99 cents to well over $100, depending on the amount, whether you pay in person or online, and whether you pay through a bank account, credit card or debit card
Provider: Western Union
Pros:
More than 500,000 agent locations available around the world
No restrictions on sending internationally
No bank account necessary
Cons:
Potentially exorbitant fees
U.S. Postal Service
Obtaining a post office money order is one of the more affordable options. Money orders are sold in amounts up to $1,000, and fees vary based on the amount of the money order.
U.S. Postal Service Money Order Fees
Money Order Amount
Fee
Up to $500
$1.25
$500.01 to $1,000
$1.75
Postal military money orders
45 cents
If the money order you send is lost or stolen, the U.S. Postal Service can replace it. Head to your local branch with the receipt. In the event you don't have the receipt, you'll fill out a Money Order Inquiry form and list the money order's serial number. You'll then need to pay a $6.25 processing fee. Once the post office verifies the status of the money order, it will issue you a new one.
Limit: Up to $1,000 for domestic money orders
Fee: From 45 cents to $1.75 domestically; $10.25 plus country-based processing fee for international money orders
Provider: USPS
Pros:
Easy to find a local post office
Set rates
Cons:
International money orders limited to $700 ($500 if sending to El Salvador or Guyana)
Checks and credit cards not accepted as payments for money orders
Walmart
Walmart is an authorized agent of the MoneyGram money order. You can purchase a money order for a small fee of no more than 88 cents. After filling out the form and obtaining the money order, you can either hand-deliver it to the intended recipient or mail it.
Limit: $1,000 without a government-issued ID
Fee: Up to 88 cents
Provider: MoneyGram
Pros:
Available from the customer service desk or Money Services Center at any Walmart Supercenter or Neighborhood Market
Stores located worldwide
Less expensive than most banks
Cons:
For recipients who cash money orders at Walmart, check-cashing fees might apply
Sponsors of
Banks and Credit Unions
Almost all banks and credit unions sell and cash money orders. Each has its own requirements when it comes to money order fees and required documents. For example, First Heritage Federal Credit Union charges $3 for money orders, whereas a TD Bank money order costs $5.
If you aren't a current customer at the bank or credit union you plan to visit, bring proper identification as well as an acceptable form of payment to cover the money order and any associated fees.
Here's a look at how the fees and requirements at five major U.S. banks compare:
Fees and Limits for Money Orders at Banks
Bank
Fees
Limit
Chase
$5; free for Chase Premier Plus, Chase Secure and Chase Sapphire checking accounts
$1,000
Wells Fargo
Up to $5
$1,000
Citibank
$5 for Citi account holders
$1,000
U.S. Bank
$5
$1,500
Fifth Third Bank
$1 with Fifth Third Free Checking in certain markets
$1,500
Pros:
Might be free if you have the right account
Cons:
Typically charge more than other providers
FAQ on Money Orders
Here are the answers to some frequently asked questions about money orders.
What Is a Money Order?
A money order is a way to send money to someone when you don't want to send cash or a check. A money order is a prepaid document, so you must pay the entire amount you want to send, plus any fees, when you buy a money order from a store, bank or post office.
The person who receives the money order can cash it or use it to make a bank deposit.
Here's an example of how a money order might look: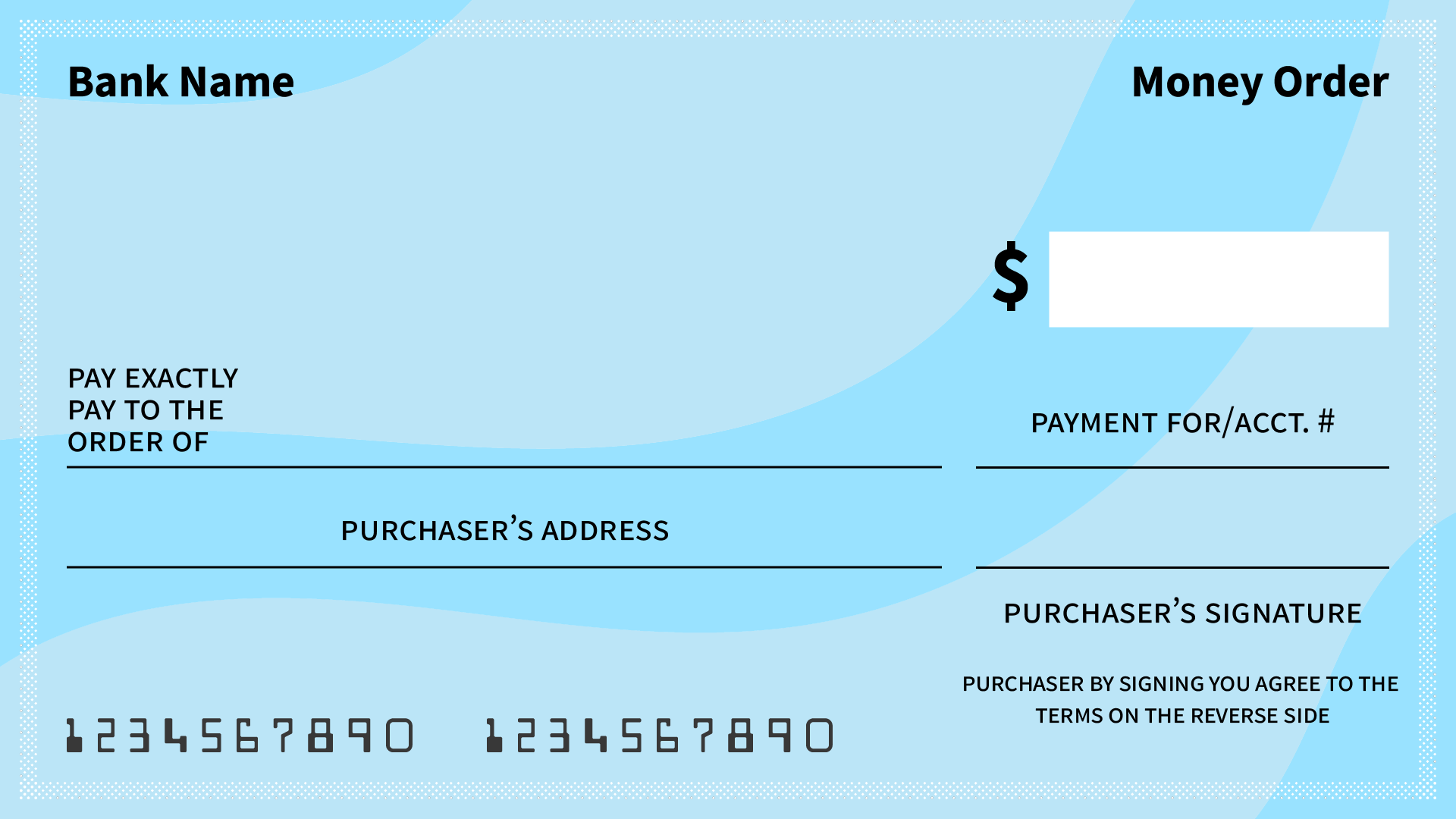 When Should You Use a Money Order?
Using a money order can be a good option if:
You don't have a bank account and can't write a check.
You don't want the person receiving the money to see the banking information that's printed on a personal check.
You're sending the money through the mail and want something more secure than cash.
Are Money Orders Safe?
Money orders are safer than sending cash because only the recipient can receive the money. Money orders include the name of the person you're sending the money to. The recipient usually has to show identification to collect the money.
Good To Know

Many places that issue money orders will issue a replacement if the money order is lost. However, you will have to pay a fee for replacement.
Barri Segal contributed to the reporting for this article.
This article has been updated with additional reporting since its original publication.