Zelle Review: Free and Easy Money Transfers
Join the Zelle Network and make P2P payments free of charge.
During 2017, Zelle reported that customers moved a total of $75 billion through its network — an increase of 36 percent from 2016 when Zelle was known as clearXchange. The jump in use suggests that more consumers appreciate prefer the convenience of making digital person-to-person payments than writing out and mailing paper checks. Joining the 95 million customers who already use Zelle means you'll be able to send money for free to friends and family, or to a client for business-related purposes.
Here's what you need to know about Zelle, one of the best ways to send money for free.
What Is Zelle?
Zelle is one of the cheapest ways to send money. It provides a way for anyone with a U.S. bank account to send and receive money from another Zelle user with just the individual's email address or cell phone number. The bank transfer takes only a few minutes between Zelle users. If you send money to someone not currently enrolled with Zelle, he'll need to sign up first. The money will then become available to the recipient within one to three business days. At this time Zelle can't be used internationally, as it requires both the sender and receiver to have U.S. bank accounts.
Sponsors of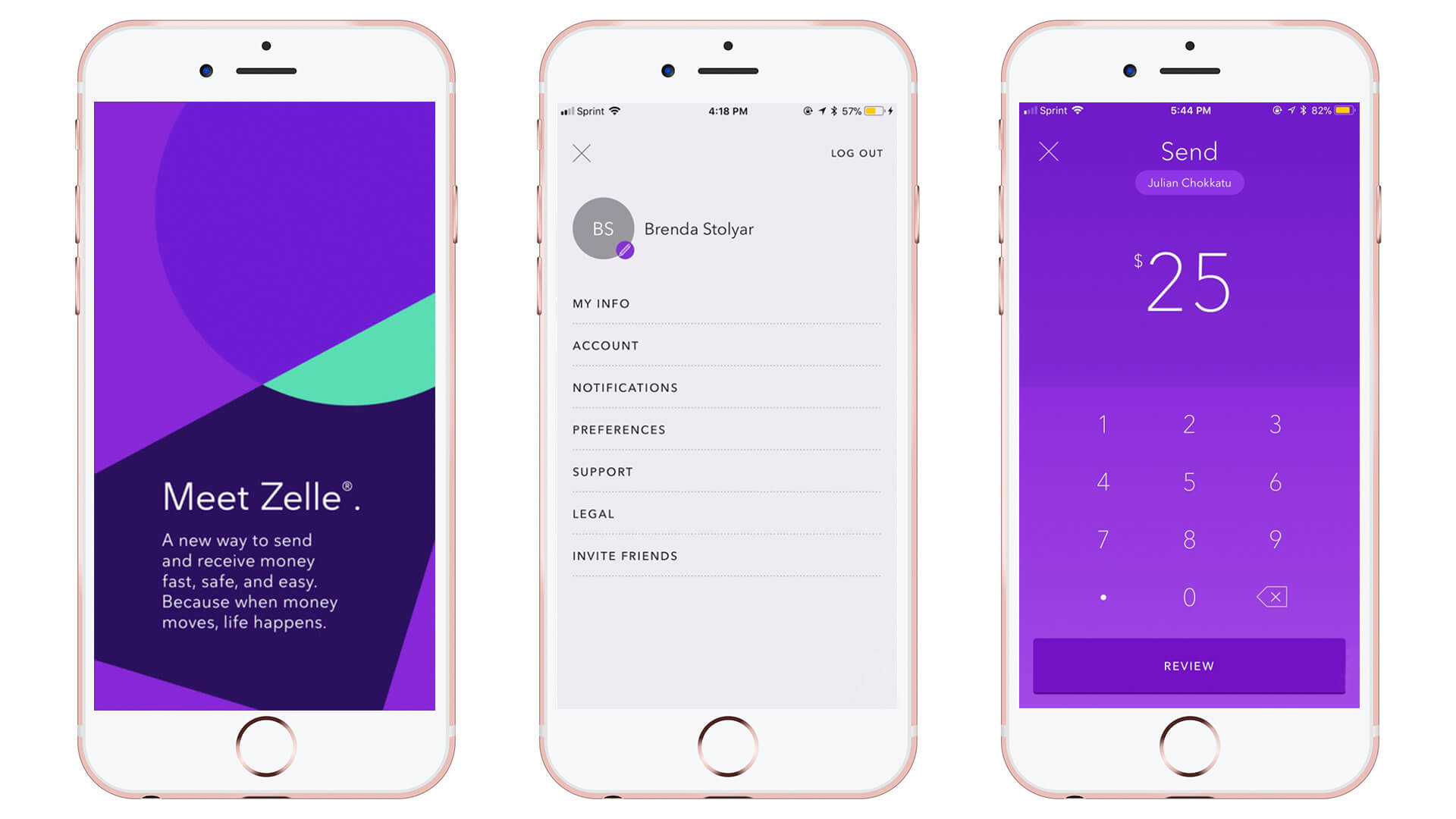 International Wire Transfer: How to Wire Money Internationally
How to Use Zelle
You can use this money-transfer service when you're ready to transfer money to friends, family or business acquaintances. Follow these steps to use Zelle to transfer funds:
Download the Zelle app in the App Store or Google Play.
Select your bank or credit union from the list. Currently, Zelle does business with 51 financial institutions, including Ally, Bank of America, Chase, Morgan Stanley and Wells Fargo.
Input your checking or savings account information including your bank account number and your routing number.
Connect the email address or mobile phone number you'd like to use when using of Zelle's money transfer services.
Select the individual you want to send the money transfer to by entering his email address or cell phone number.
Enter the amount of the online money transfer and click "Send."
Wait for the recipient to receive his notification and follow the receiving instructions for the transaction to be complete.
Should someone send money online to your email or phone number, follow the directions in the notification to accept the funds and have the money deposited into your account.
Sponsors of
You can also use Zelle to request money when a payment is due to you. For example, if you share a cab with a friend, one of you can request half the cost from the other. Simply select "Request" and enter the recipient's information and the amount you'd like him to contribute. Review the payment request and send it.
Zelle Limits
Zelle is one of the best ways to send money if you have a U.S. bank account, as Zelle doesn't impose any fees or limitations — you're only subject to the sending limits of your financial institution. For example, Wells Fargo has a daily limit of $2,500 and a 30-day limit of $4,000. If you're using a Chase checking account, you're allowed to send $2,000 per day and $16,000 a month.
If you're using the Zelle app and your bank or credit union is not part of the Zelle network, the company will impose weekly limitations based on your usage.
Zelle vs. Venmo and Square Cash
Consumers can choose from a number of ways to send money online, so how does Zelle compare with its competitors? Here's what you'll find on Zelle versus Venmo: When it comes to speed, Zelle comes out on top as it promises transfers to be completed in minutes versus Venmo's turnaround of one full business day. Unlike Zelle, Venmo does accept credit cards but charges a 3 percent fee for using this option. You'll also be hit with a $0.25 transfer fee any time you wish to move money from your Venmo balance.
Sponsors of
When it comes to Zelle versus Square Cash, Square Cash's offerings are a bit more complex, so if you're looking for a simple way to make P2P payments, Zelle might be a better choice. Square Cash does offer a complimentary Cash Card that customers can use when making purchases at a retail store or so they can withdraw money from an ATM. Personal payments and deposits are free, just like Zelle, but you'll pay 2.75 percent when receiving business payments, 3 percent when making a payment via credit card, and between 1 and 1.5 percent when you make an instant deposit.
Which Is Better? Venmo App vs. Square Cash App
Although Zelle hasn't been in business that long, Zelle reviews are favorable. Users love the instant and free transfers, as well as the bill-splitting tool that makes it a cinch to divvy up the check when dining out with friends. Reviewers do point out that Zelle is not designed to pay people you don't know, so it is best to stick to transactions between family, friends and known business associates. Zelle's website explicitly states that it is not responsible for goods or services that aren't received or are received but don't meet expectations.

Sponsors of
More Money Tools: What Is Chase Quickpay with Zelle
Editorial Note: This content is not provided or commissioned by the bank advertiser. Opinions expressed here are author's alone, not those of the bank advertiser, and have not been reviewed, approved or otherwise endorsed by the bank advertiser. This site may be compensated through the bank advertiser Affiliate Program.