How To Set Up and Use Google Pay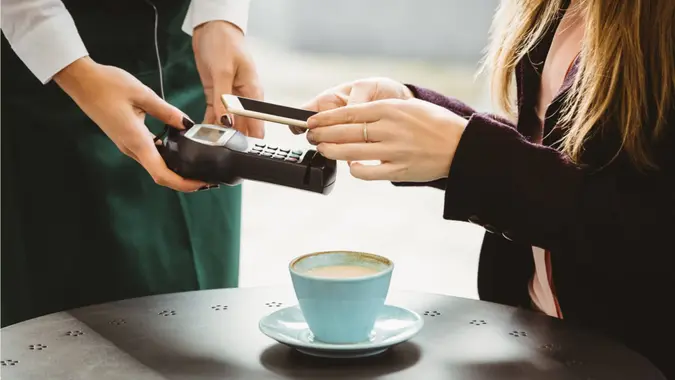 Contactless digital payments have increased tremendously since the beginning of the COVID-19 pandemic. Google Pay has emerged as one of the most popular digital wallets all over the world. Here's how to set up Google Pay so you can join the many people using digital payments.
Download the Google Pay app
Add your Google account
Add your phone number
Add payment methods
Make payments
What Is Google Pay?
Google Pay is a digital payments platform developed by Google. You can use it to send money to your friends and family and make payments for your online purchases and bills. Google Pay can be used as a personal finance tool, too — it helps you to track your spending and manage your money.
How to Set Up Google Pay
The biggest highlight of Google Pay is that it is a simple platform that can be used by everyone. Google Pay can be used on the web, on Android smartphones and on iPhones. It is very easy to set up and use Google Pay. Just follow these steps.
Step 1: Download the Google Pay App
The first step of using Google Pay is to download the app from your respective app store. Google Pay is the default payment option for Android users, so naturally, it is available on the Google Play Store. iPhone users can download Google Pay from the Apple App Store. If you are using a browser, you can also download the web application from the Play Store.
Step 2: Add Your Google Account
Once you have the app, you have to sign in with your Google account. If you don't have a Google account, you can create one for free. Tap on "Connect to Gmail" to get started.
Step 3: Add Your Phone Number
To use Google Pay, you have to add a phone number. Preferably, you should enter the phone number associated with the device you're using, because it is more convenient. The phone number that you are entering should be connected to your bank, as well. You'll get a verification code sent to you.
Step 4: Add Payment Methods
To make transactions with Google Pay, you'll need to connect a method of payment. Once you have installed the app, tap on "Insights" to continue the process. You can add your bank account, debit or credit cards, loyalty cards, gift cards and transit cards. Google Pay also allows you to connect your PayPal account, but that option is only available for mobile app.
To add a credit or debit card to your Google Pay account, tap on "Add a New Card" and enter the card details — like the card number, date of expiration and CVV. Instead of entering the details manually, you can also use Google Pay's scanner to scan a card and feed the details directly into your account.
Once you are done entering the details, tap on "Save." To confirm the use of the card, you have to tap "Accept and Continue" toward the bottom. Your bank or card provider will verify the information after you've finished entering your payment method.
Security and Features

When your account is set up, check out all the features and security options available to you. Look for settings like Face ID, Touch ID and screen lock. You can also choose to let friends find you in the app and opt in to earn rewards.
Step 5: Make Payments
If you're wondering how you pay with your Google Pay, you just need to make sure you have successfully added your desired payment methods. If so, your Google Pay account is fully set up. You can send money to your friends, pay bills or use Google Pay for online shopping. In the United States, users can add money to and transfer money out of their Google Pay balance.
How Do I Use Google Pay for the First Time?
Google Pay is a very user-friendly app and can be conveniently used for many purposes. Here are a few ways you can use Google Pay.
How to Send or Receive Money Using Google Pay      
Here are the steps to send or receive money using Google Pay.
To send money:
Open the Google Pay app on your device.
Tap on the "Send" button.
Enter the recipient's name or phone number.
Enter the amount you want to send.
Tap on "Send".
Confirm the details and complete the transaction.
To receive money:
Open the Google Pay app on your device.
Tap on the "Receive" button.
Share your payment link or QR code with the person who wants to send you money.
Once they send the money, it will appear in your Google Pay account balance.
Note: You can also request money from someone by tapping on the "Request" button in the Google Pay app and following the prompts.
You can also request money in the same way from someone. For that, you have to navigate to "Find people to pay" or "Pay friend or group" under the Pay screen. Google Pay allows you to add a note every time you send or request payments.
Making Payments
You can conveniently use Google Pay for faster checkout at most physical or online stores. Popular fast food chains like KFC, Papa John's Pizza, Burger King, Dunkin Donuts, Panera Bread and many others accept Google Pay at their online stores, restaurants and drive-throughs. Other featured partners of Google Pay include Whole Foods, Airbnb, Etsy, Starbucks, Groupon, Trader Joe's, Sephora, Bloomingdales and many more.
While making online payments on these apps or websites, you have to choose Google Pay as your payment method. For in-store or drive-through payments, you need to hold your phone close to the payment terminal and complete the payment through Google Pay.
Google Pay Rewards
One of the biggest advantages of using Google Pay is that you get to enjoy various kinds of rewards and cash back for making transactions. Here are the different types of rewards you can receive on Google Pay:
Welcome Offers
Merchant Offers
Tap Offers
Google Pay Balance Card Offers
Promo Codes
Groupon Orders
To earn these rewards, you have to first opt-in for them. You can do that by navigating to "Earn rewards on qualifying actions" under "Offers and Rewards" in the "Settings" tab.
Users need to enroll in their qualifying credit cards and look for eligible offers in their area to earn these rewards. Once you make the qualifying transactions, you can earn rewards in the form of cash back. Google Pay also has promo codes that can be redeemed for earning discounts.
What Is the Difference Between Google Pay and Google Wallet?
Google offers two distinct digital payment services: Google Pay and Google Wallet, each with their own unique capabilities.
Google Wallet was launched in 2011 as a payment service which allowed users to send and receive money from others, as well as store credit and debit cards for online purchases.
Google introduced Android Pay in 2015 as a mobile payment service which allowed users to make purchases from stores using their mobile devices. Google Wallet was then rebranded to be a peer-to-peer payment service, similar to Venmo or PayPal.
In 2018, Google combined Android Pay and Google Wallet into one unified platform, known as Google Pay.
Today, Google Wallet is functionally more like a secure storage system than a payment app, where you can keep vaccination cards, electronic keys, and more. Though Google Wallet is a place to store a payment card, Google Pay is where to go when you want to use or manage your money.
Final Take
When compared with other payment methods, like Samsung Pay, Google Pay is in the lead, thanks to its wider scope. It can be used by both Android and Apple users, and you can even use it from your computer.
There are a couple disadvantages, but they are minor: Google Wallet and Google Pay are very similar tools and it can be confusing to distinguish between them. Also, not every merchant accepts Google Pay, though many similar payment methods also face this issue. Once you set up Google Pay, it can be a very handy tool for making payments and sending money.
FAQ
How do I use a Google Pay card on my phone?

To use a Google Pay card on your phone, you have to add it as a payment method by navigating to your profile and tapping "Add Card."

Do you have to open Google Pay to use it?

If you are using Google Wallet, then you do not need to open the app to make a payment. However, if you are sending money to another user on Google Pay, you have to open the app.

Is there a fee for using Google Pay?

There are no fees for making transactions on Google Pay. You only pay the price of whatever you are purchasing.

How do I link my bank account with Google Pay?

To link your bank account with Google Pay, tap on your profile picture and navigate to Bank Accounts. Tap on "Add Bank Account" to begin the process.

How do I pay with my Google Pay?

Once you've set up Google Pay on your device, all you have to do to pay with it is unlock your phone and hold it to the payment terminal, with the back of your phone facing the terminal. Once the terminal registers your payment, follow the prompts on the terminal to complete the process.
Information is accurate as of Apr. 20, 2023. 
Editorial Note: This content is not provided by any entity covered in this article. Any opinions, analyses, reviews, ratings or recommendations expressed in this article are those of the author alone and have not been reviewed, approved or otherwise endorsed by any entity named in this article.
The article above was refined via automated technology and then fine-tuned and verified for accuracy by a member of our editorial team.
Suchetana Bhattacharyea contributed to the reporting of this article.