How to Get Your Victoria's Secret Credit Card Application Approved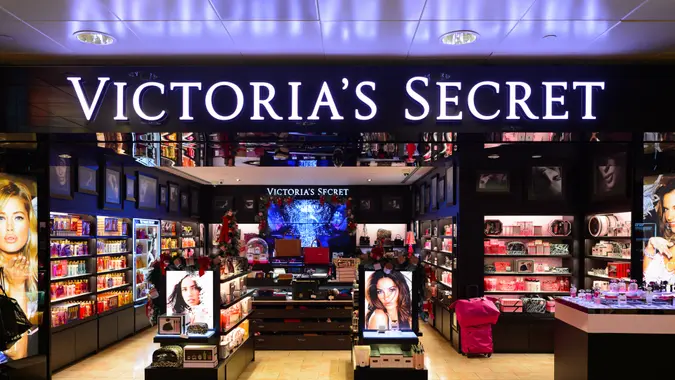 Sorbis / Shutterstock.com
Update: Some offers mentioned below may have changed or are no longer available. View current credit card offerings from our partners at CardCritics here on the issuer's website.
With perks like an annual birthday gift, shopping incentives and insider access to special events each year, Victoria's Secret credit card — aka the Angel Card — helps fans of this billion-dollar lingerie company save money and enjoy Victoria's Secret rewards. Learn how to get your Victoria's Secret Angel card approved, so you can start earning and taking advantage of credit card points.
Tips to Improve Your Chances for Victoria's Secret Card Approval
The company offers the Angel credit card and the Pink Angel credit card, which have the same benefits and can be used at either Victoria's Secret or Pink Stores. Cardholders can gain Angel VIP status by earning 500 points in a year, which includes a $10 reward. Angel Forever status can be achieved by earning 1,000 points in a year and includes a $15 reward.
When you apply for a credit card, banks review data such as your credit score and credit history before issuing you a credit card. To increase your chances of credit card approval, work on improving your credit. Paying credit card bills on time and reducing your debt amount can make it easier for you to qualify for a Victoria's Secret credit card.
Check Out: Best Store Credit Cards
Here's how to apply for a Victoria's Secret credit card. Following these steps could help you get approved:
1. Get a Victoria's Secret Credit Card Application
To get a Victoria's Secret card, you can apply online or in a Victoria's Secret store. To find a store near you, use the store locator. You will need to provide your Social Security number, a valid government-issued photo ID —  like a driver's license — and income information to apply.
2. Review the Victoria's Secret Card Terms and Conditions
Before you fill out the application form, go over all of the terms and conditions, which are included on the application. Although the interest rate can vary depending on the market, the current rate for the Victoria's Secret credit card is 25.99% APR, which is relatively high.
Payments are due at least 25 days after the close of each billing cycle, and a fee of up to $37 will be charged if your payment is late. For questions, you can contact Comenity Bank at 1-800-695-9478. You can also write them at this address:
Comenity Bank P.O. Box 182273 Columbus, OH 43218-2273.
3. Completely and Correctly Fill Out the Victoria's Secret Credit Card Application
Choose the Angel credit card design you prefer. Enter your personal information such as your name, date of birth, Social Security number, annual income, address and contact information. Choose whether you'd like to add an authorized buyer to your account.
You'll have a chance to review the terms and conditions before signing the application or submitting it electronically.
4. Wait for the Application to Be Processed
You'll get notification of your Victoria's Secret credit card application status by mail within seven to 10 days. Upon approval, you will receive a Victoria's Secret credit card kit, which includes an offer of $15 off a future purchase.
Using Your Victoria's Secret Card
The Victoria's Secret credit card is accepted only at Victoria's Secret and Pink stores and the Victoria's Secret website. For individuals who frequently purchase this brand's merchandise, this card can be a good choice, due to the Victoria's Secret coupons and other perks you can receive for being a cardholder. With the card's higher APR, however, it's better if you can pay off the balance each cycle before interest charges take effect.
Up Next: Pros and Cons of Store Credit Cards