Signature Bank Review: A Popular Option for High-Income Consumers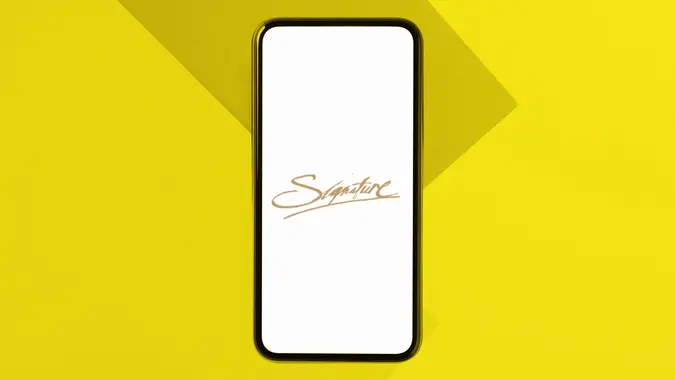 Signature Bank is a commercial bank focused specifically on the needs of privately owned businesses and the people who own and manage them. While the account minimums and service fees might make a lot of the offerings unusable for low- to middle-income consumers, there are still options that can work even for someone that doesn't have the wealth typical of Signature Bank clients.
Is Signature Bank for you? The only way to know is to take a deeper dive into the bank's offerings, fees and rates and see if its services are in line with your financial needs.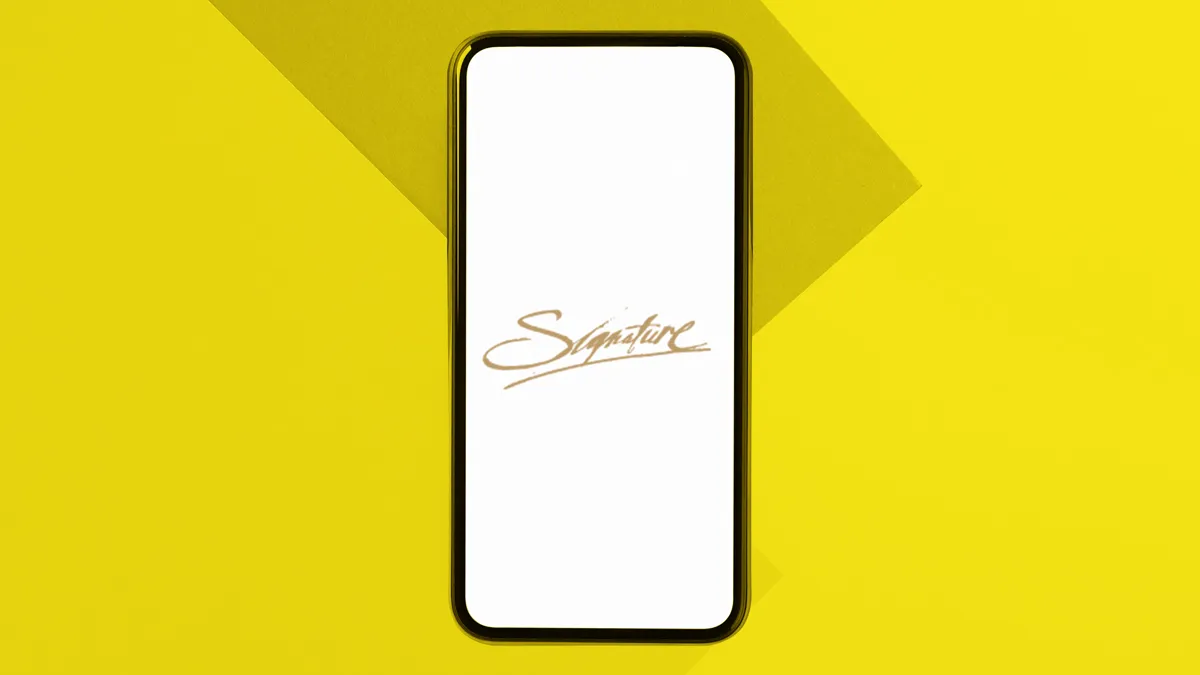 Who Is Signature Best For?
Signature's primary audience is high earners. For the most part, its basic bank accounts don't offer the bells and whistles that people with tighter budgets find attractive. Part of this is because of the slate of wealth management and lending products also offered by the bank. Signature likely envisions its bank accounts as supplementary products that they can offer clients interested in the bank's more robust investing and money management services.
As such, for anyone used to judging banks primarily by the rates they offer on a savings account, Signature is clearly not for you. In fact, the bank doesn't even offer a traditional savings account.
Pros:
Can be paired with more robust wealth management, lending services
Offers a variety of more complex investing and money management services alongside its accounts
Cons:
Very high account minimums
Very high fees for monthly services if you fail to meet the minimums
No basic savings account
Who Might Want To Choose Signature?
Simply put, Signature is a niche bank focused on high-income individuals looking more for specialized services than banking alone. As such, its benefits are going to be more enticing to people who are already clients with Signature or work for a company that does its corporate banking with Signature.
Potential customers might be better served by contacting Signature. A bank representative can provide you a rundown of the services offered and help you decide if the bank is a good fit for your portfolio, income or financial goals.
Who Might Want To Skip Signature?
The majority of Americans are most likely not going to find a home with Signature Bank. And that's not by accident: Signature Bank focuses on catering to a specific market of customers whose needs were not being met elsewhere.
If all you're looking for is a solid checking account to easily manage your money, or a savings account paying a really competitive rate, Signature Bank is probably not for you. Unless you have a high net worth, you're really not the sort of person the bank's business model is designed to serve.
Read: How To Choose a Bank
Types of Accounts Available
Signature Bank has a number of account options within its personal banking category.
Signature Bank Account Options
Account Name
Minimum Balance
Monthly Service Fee
ATM Fees
Signature Personal Checking
$4,000 or $15,000 combined banking and securities
$20 if below minimum balance
None
Monogram Personal Checking
$5,000 or $25,000 combined banking and securities
$30 if below minimum balance
None
Monogram Insured Money Market Account
$5,000
$20 if below minimum balance
None
Monogram Money Market Funds Program
$25,000
$20 if below minimum balance
None
Personal Now Account
$10,000
$25 if below minimum balance
None
Signature Basic Checking
None
$3
None
Certificates of Deposit
N/A
N/A
None
Check Out: 10 Banks Offering Free Checking With No Minimum Balance
How To Bank With Signature
Signature Bank's website doesn't offer the option to sign up online, so you'll need to reach out to a Signature Bank representative directly to find out more about its services. If you live in the New York area, your best bet might be to schedule a visit at one of its Private Client Offices located in and around the city — including parts of Connecticut.
If you would rather reach out remotely, though, you can call its customer support line at (866) SIGLINE. Similarly, you can send the bank a message via email by visiting the "Contact us" page on the company website.
However, if you have signed up for a Signature account, you can easily download its mobile app from either the Apple App Store or Google Play.
Fees
Signature Bank doesn't have a publicly available list of its fees, so you might have to reach out to the bank directly to receive a copy of its fee schedule. However, of the fees that are mentioned, Signature notes that it won't charge a fee for using another bank's ATM and will reimburse its customers for fees charged by ATMs from other banks.
The monthly account service fees come to at least $20 for each account but one. If you have a lot of slack in your budget and can afford to keep a few thousand dollars in your checking account at all times, that fee is waived for all but one of their personal banking accounts. These minimums, however, are quite high.
The one account option that doesn't have a high account minimum — Signature Basic Checking — charges a $3 monthly service fee without the option of eliminating it.
Low-Fee Banks: Best Online Banks of 2020
Availability of Funds
Signature Bank offers same-day availability for deposits that are made in person with cash, wire transfers and electronic direct deposits. The first $200 of a deposited check is available by the next business day. Another $400 becomes available the next business day, and the full check becomes available by the third business day after the deposit. U.S. Treasury checks, cashier's checks and certified checks are all available by the next business day.
The deadline for getting in a deposit by the end of a business day is 4:00 p.m. ET, or 4:30 p.m. PT if you're making the deposit to its location in San Francisco.
Signature Is Built for Top Earners
Odds are good that Signature Bank just isn't for you. And that's OK. The bank is focused on doing business with a very specific customer base, and its offerings are mostly geared toward those businesses and individuals — making it a bad fit for most people.
If you're a more typical consumer primarily concerned with avoiding fees and earning a good rate on an FDIC-insured savings account, Signature Bank most likely isn't the bank you should be looking at. But, if you are a high earner looking for financial services better catered to your needs, Signature Bank might be just for you.
More on Signature Bank
More Bank Reviews
This content is not provided by Signature Bank. Any opinions, analyses, reviews or recommendations expressed in this article are those of the author alone and have not been reviewed, approved or otherwise endorsed by Signature Bank.