How to Manage Your Account With Your JCPenney Credit Card Login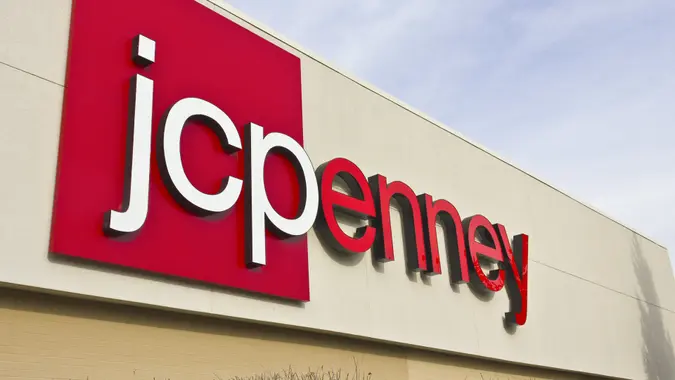 Jonathan Weiss / Shutterstock.com
Once known as The Golden Rule, JCPenney — named after its founder, James Cash Penney — has grown its retail footprint over the past 115 years to feature 875 stores across the United States and Puerto Rico. Customers enjoy shopping at JCPenney for clothing and accessories and visiting JCP salons and Sephora for beauty-related needs.
Advice from CardCritics: Why It's Time To Ditch Your Store Credit Card
With all of the products and services offered, it makes sense that JCPenney has its own line of credit cards. And the best part is that JCPenney makes credit card account management simple. After using your card, visit the JCP website or app to manage your account and keep up with your payments.
How to Register for JCPenney Credit Card Online Access
To use the JCPenney Online Credit Center website to make a JCPenney payment, you'll need to create a JCPenney card login first. Follow these steps:
Find your account number on your JCP credit card or statement.
From the JCPenney online credit center, click the "Register" button.
Enter your JCPenney card account number and billing address ZIP code.
Click "Continue" to choose your user ID and password.
How to Recover Your JCPenney User ID or Password
Click the "Find User ID" or "Reset Password" button if you forget your JCPenney user ID or password. You'll need your account number and billing ZIP code to locate your user ID. For the password reset, enter your user ID and billing ZIP code. You can also chat with a live agent to help you resolve any difficulties you might have.
How to Make a JCPenney Credit Card Payment
Once you've registered your information, making an online payment to apply to your JCPenney credit card account is simple. Follow these steps:
Go to the JCPenney online credit center.
Enter your user ID and password.
Check the "Remember User ID" box if you're using your own computer and visit the website frequently.
Click the "Secure Login" button to view your JCPenney account details.
Choose the "Pay My Bill" option from the navigation bar, and enter your bank account information and the bill payment amount.
Select the date on which you want the payment to be drafted from your bank account. Schedule your JCPenney payment at least one day before the due date to be sure it's not late.
How to Use the JCPenney App to Manage Your Account
Download the JCPenney app if you prefer using your tablet or phone to manage your JCPenney credit card account. When you log in via your mobile device and select the JCPenney credit card option, you'll see links to review your account activity and pay online. Select the "Payment" option from the navigation bar to enter payment information.
In addition to letting you check your JCP credit card account balance and make an online bill payment, the app also provides coupons, gives push notifications of sales, supplies product information when you scan bar codes, tracks your JCPenney Rewards and lets you make purchases for in-store pickup. For frequent JCPenney shoppers, the app might be more valuable for account management than using the JCPenney online credit center website.
Up Next: Best Store Credit Cards