How To Make a Forever 21 Credit Card Payment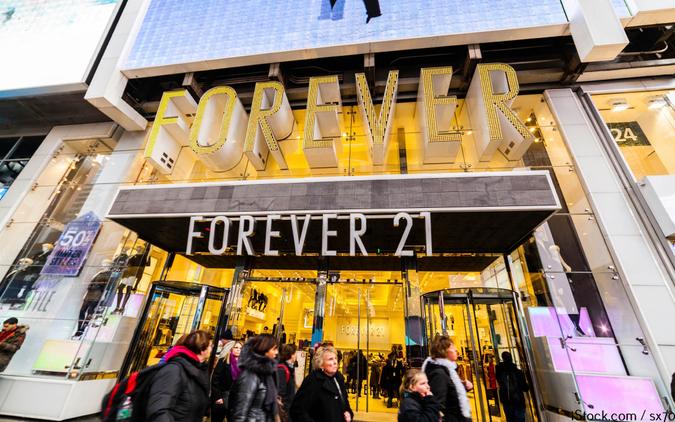 Fast-fashion retailer Forever 21 has been offering shoppers trendy clothing and accessories at affordable prices since 1984. The company's product lines include jewelry, beauty products, apparel and swimwear.
The Forever 21 credit card and Forever 21 Visa credit card, which are both issued by Comenity Capital Bank, allow users to earn rewards. Card perks include 20% off your first regular-priced purchase at Forever 21 when you open a credit card account, a $10 birthday discount, a 21% discount twice a year and access to exclusive offers and promotions.
Advice from CardCritics: Why It's Time To Ditch Your Store Credit Card
After you've made your purchases at Forever 21, you'll need to make payments on time to keep your credit card account in good standing. Comenity Capital Bank offers several payment options: online, by mail, over the phone or in a store. Here's everything you need to know.
How To Make a Forever 21 Credit Card Payment Online
Online payments can be made from anywhere at any time — even on weekends and holidays. To pay your Forever 21 credit card bill online, you will first need to register for online account access. Make sure you have the following information:
Credit card account number
ZIP code
After setting up your online account, you can make a payment, update your information and view statements. Here's how:
Gather your bank account number and bank routing number.
Go to the Forever 21 credit card login page.
Log in with the username and password you selected during registration and click "Sign In."
Set up a payment for at least the minimum amount due before or on the due date and submit it.
How To Use EasyPay
Another way to make an online payment is through Comenity's EasyPay, which doesn't require you to register or log in. Here's how to use it:
Select "EasyPay" on the banner located at the top of the online account sign-in page.
Scan the QR code included on your monthly statement or enter your account number, ZIP code and the last four digits of your Social Security number.
Click "Find My Account."
Follow the on-screen prompts to complete your payment.
Note that you have to enter your bank account information each time you use EasyPay. The system does not store your information. You also don't have the option to edit or stop payments you make through EasyPay.
How To Make a Forever 21 Credit Card Payment by Mail
Comenity Capital Bank also accepts Forever 21 credit card payments by mail. Here's what you need to do:
Write a check or purchase a money order for at least the minimum payment due.
Include the payment coupon from your billing statement with your payment. If you don't have the statement, you can write your account number on the check or money order to help ensure your payment will be properly credited.
Send your payment to:
Comenity Capital Bank
P.O. Box 659450
San Antonio, TX 78265
How To Make a Forever 21 Credit Card Payment by Phone
Forever 21 credit card account payments can also be made via phone through an automated system. Here's how:
Be sure to have your Forever 21 card account number or Social Security number handy to access your account.
Call customer care at 866-512-6286.
Follow the automated prompts to complete your payment.
How To Make a Forever 21 Credit Card Payment In-Store
You can also make a Forever 21 credit card payment in a store. Use the store locator to find the Forever 21 store nearest you. Once you're at the store, a customer service representative can assist you in making your payment.
Late Fees for Forever 21 Credit Cards
Your Forever 21 credit card payment must be received by 5 p.m. ET on your due date. Payments received after that time are considered late, and a fee of $30 will apply. If you happen to have an additional late payment within the prior six billing cycles, a $41 fee will apply instead.
Editorial Note: This content is not provided by any entity covered in this article. Any opinions, analyses, reviews, ratings or recommendations expressed in this article are those of the author alone and have not been reviewed, approved or otherwise endorsed by any entity named in this article.
Information is accurate as of Sept. 20, 2022.