7 Times You Need to Call Target REDcard Customer Service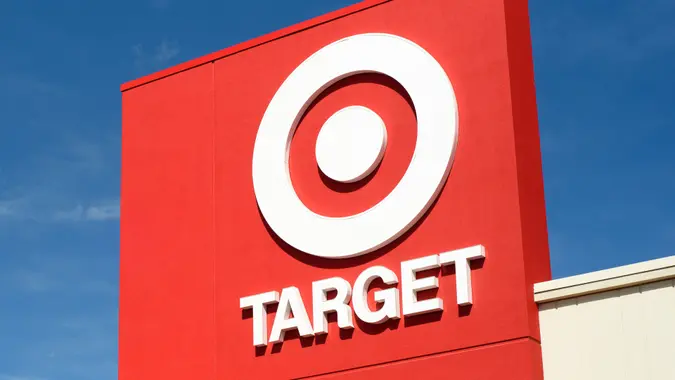 Sean Wandzilak / Shutterstock.com
The Target REDcard credit card or debit card offers discounts, savings and perks for loyal Target shoppers. Many consider the card to be a no-brainer, as it offers 5 percent off all purchases at Target with no fees and no interest if you elect to have the debit card version or pay off your balance on the credit card in full every month.
In addition to receiving 5 percent off when you make purchases with your REDcard, you will receive an additional 30 days beyond the standard return policy, and get Target REDcard free shipping for online and app purchases. Plus, you'll qualify for other Target REDcard benefits like early access to special shopping events.
Advice from CardCritics: Why It's Time To Ditch Your Store Credit Card
To make the best use of your cardholder benefits, find out when you should forgo letters, emails and chat sessions and contact the customer service line for the Target REDcard.
When to Call Target REDcard Customer Service
Many people dread phone calls and avoid calling customer service in favor of a text, email or instant message, but there are benefits to using telephone customer service for your Target REDcard. Target allows you to access and control many of the functions of your REDcard account by using the "Manage my REDcard" function of the Target website. Here are seven times when it makes the most sense to call customer service:
1. When You Lose Your Card
For a lost or stolen REDcard, call customer service right away at 800-424-6888. Prompt reporting is necessary. You will not be liable for unauthorized use of your Target account if you call immediately. Note that calling is the only way to report a card as lost or stolen. Target is unable to accept missing credit card reports on their website or through email.
Also See: How to Apply for a Target Credit Card
2. When Your Account Is Locked
When you are trying to access your account and incorrectly answer a security question, Target might lock your account. The only way to unlock access to your account is to call Target at 800-394-1829. Once your account is locked, it cannot be reset online or by email.
3. When You Need to Dispute a Transaction
When you see suspicious activity on your account or need to dispute a transaction, call Target card customer service at 800-424-6888. Fraud can happen to your account even if your card is still in your possession. To protect your rights under the Fair Credit Billing Act, follow up your call with a letter to Target at:
TD Bank USA, N.A.
c/o Target Card Services
P.O. Box 9500
Minneapolis, MN 55440-9500
Learn: How to Make a Target REDcard Payment
4. When You Change Your Name
A marriage, divorce or another event can result in a legal name change. To keep your account information current, you'll need to update your name. Name changes, however, cannot be processed online or through email. If you need to change the name on your Target account, contact Target customer service at 800-424-6888.
5. When You Want to Change Your Billing Date
Depending on when you get paid, it might make sense to change your billing date. Note that this option applies only to Target REDcard credit card only. Call 800-424-6888 to ask about changing your billing date to a different time of the month.
6. When You're Struggling Financially
It's not easy, but it's important to keep the dialogue open if you're having difficulty making payments. In some cases, resources might be available for you if you call customer service at 800-424-6888. For example, if you are in an area where a natural disaster took place, such as a hurricane or wildfire, you might be eligible for temporary payment flexibility. You might be able to protect your credit by changing a payment due date and not being late.
7. When You're Unsure a Communication From Target Is Authentic
Phishing scams are fake email messages or text messages that attempt to obtain personal information such as login usernames, passwords, PIN numbers or credit card numbers. Be careful about clicking any links in emails or replying to requests to verify information. Contact Target Card Services at 800-394-1829 or visit your Target account independently by typing the website in your browser.
Discover: Best Store Credit Cards
You can check your Target REDcard application status, see your balance and review statements and transaction history online. You can even add additional cardholders by accessing your account after clicking on the Target REDcard sign-in button on the Target website. But don't forget about the unique benefits and services available by calling customer service, especially if it relates to a lost card or fraudulent activity on your account.