Tepid Market Reaction (So Far) to Biden's Stimulus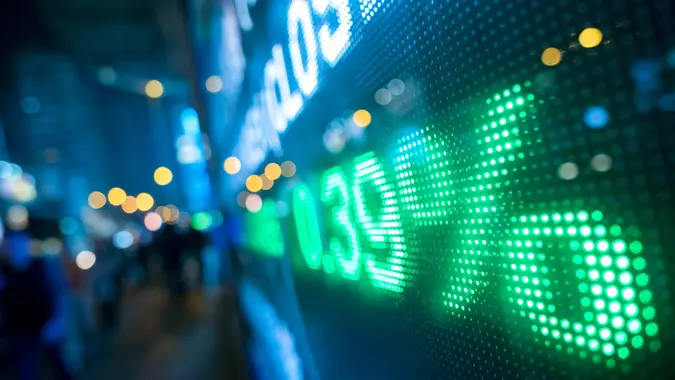 ©Shutterstock.com
President-Elect Biden's ambitious $1.9 trillion American Rescue Plan announced last evening, aiming to "rescue the American economy and start beating the virus," is triggering some experts to say it could recreate financial conditions seen in the run-up to the 1929 Wall Street crash.
See: $1,400 Stimulus Checks and $15 Minimum Wage — Digging into Biden's Stimulus Proposal
Find: What a Biden Presidency Means for Your Wallet
The market reacted poorly to the plan today, with stocks declining on Friday. In midday trading, the Dow Jones Industrial Average fell 137 points, or 0.4%, while the S&P 500 slipped 0.5% and the Nasdaq Composite declined 0.5%. The small-cap Russell 2000 slid nearly 2%.
David Neuhauser, managing director of hedge fund Livermore Partners, said Biden's spending plan appeared to be an attempt to mimic the "roaring 20s" by getting people back into the workforce quickly. However, rising inflation leading up to the 1929 crash was potentially responsible for popping an "epic" stock market bubble, according to CNBC.
See: Worst Periods for the American Economy Since 1900
Find: Experts Predict What the Economy Will Look Like at the End of 2021
"The [economic] data is going to be weak for the next two months," according to a note written today by Dennis DeBusschere, strategist at Evercore ISI, as reported by Barron's. "Seems like investors' nervous energy is finally translating into broad based selling."
Not everyone agrees with this view, and some experts are more positive. James Sullivan, head of Asia ex-Japan equity research at JPMorgan, told CNBC Friday that Biden's plan came in at more than twice the amount expected by the bank. He added that it was a "positive surprise" for the market as well as for overall levels of U.S. economic growth in the coming years.
On news of the stimulus, Goldman Sachs analysts increased their estimates of fiscal spending in the U.S., according to a note released today.
More From GOBankingRates: