PurePoint Financial Review: Is It the Right Bank for You?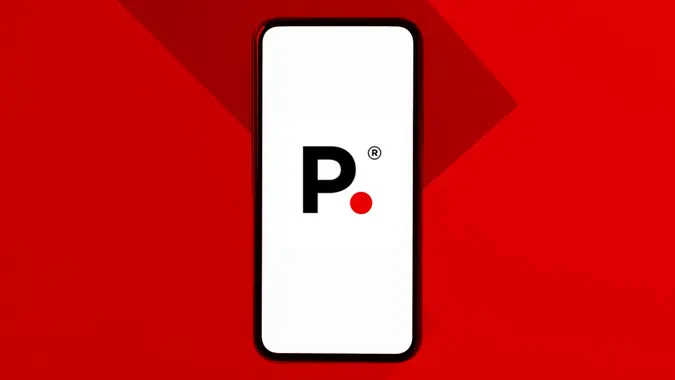 PurePoint Financial is an online bank offering online savings and CDs at high rates with no fees. A division of MUFG Union Bank, N.A., PurePoint Financial has the backing of the fifth-largest financial group in the world. Here's a look at the pros and cons of the PurePoint Financial banking experience.
This guide will cover the following topics:
Who Is PurePoint Financial Best For?
PurePoint Financial is best suited for customers looking for no fees, high yields and a completely online banking experience. Here's an overview of the pros and cons of PurePoint Financial to help you make a decision.
Pros:
High savings yields

Higher-than-average CD yields

No-penalty CD option
Cons:
No physical branches

Savings and CD accounts only
Compare: Best Online Banks
Who Might Want To Choose PurePoint Financial?
PurePoint Financial is geared toward the mobile-friendly, online-only bank customer who is comfortable managing a self-directed savings account. It's also ideal for customers who don't want any bank fees. With the exception of a few service fees for transactions like wire transfers and excess savings withdrawals, PurePoint Financial doesn't have any fees at all.
Who Might Want To Skip PurePoint Financial?
Customers in need of a full-service banking institution with loans, investments and checking accounts won't find much of interest at PurePoint Financial. If you prefer banks with branches where you can speak to tellers and bank officers in person, you'll also be disappointed with PurePoint Financial, as it doesn't have a physical network. 
PurePoint Financial is also not a good choice for those who want to use their bank accounts to make point-of-sale purchases or ATM withdrawals, as the bank doesn't offer either a debit card or an ATM card.
Types of Accounts Available
PurePoint Financial offers three accounts: an online savings account, traditional CDs and a no-penalty CD. 
PurePoint Financial Accounts
Account
APY
Fees

Online Savings Account 

1.50%

N/A

CDs 

0.75%-1.10%

N/A

No-Penalty CDs  

0.90%-1.01%

N/A
PurePoint Financial Online Savings Account
The PurePoint Online Savings Account has simple and direct terms: Invest at least $10,000 and earn a flat 1.50% annual percentage yield across all balances. There are no fees for this online account, which can be accessed anytime via the bank's website or mobile app. Accounts can be funded via online funds transfer, mobile check deposit, wire transfer or mailed check.
One restriction that applies to this account is that you cannot make withdrawals via checks, ATM cards or debit cards, as they are not provided by PurePoint Financial. Certain transactions are also limited to six per month. These limited transactions include:
Preauthorized transfers, including ACH or wire transfers, to another payee or institution

Online banking transfers

Automatic transfers to other PurePoint Financial accounts

Telephone transfers
Excess transactions incur a $10 fee per instance, up to $50 per statement period.  
Pros:
Cons: 
$10,000 minimum

No ATM or debit card
See: Pros and Cons of Online Savings Accounts
PurePoint Financial CDs
PurePoint Financial offers a fairly broad range of nine different CD maturities. Terms run from six months to 60 months. A $10,000 minimum is required to invest in these products, which are insured by the Federal Deposit Insurance Corp. 
PurePoint Financial offers a "Best Rate Commitment" feature, guaranteeing investors the best available rate within 10 days of opening and funding an account. CDs automatically renew for the same term and then-current interest rate upon maturity, although a 10-day grace period is allowed. Early withdrawals for any term are subject to a 181-day interest penalty. 
As with PurePoint's high-yield savings account, CDs can be funded via online funds transfer, wire transfer, mailed check or mobile check deposit. 
Pros:
Cons:
$10,000 minimum

High early withdrawal penalty, particularly for shorter maturities
Compare: Best CD Rates and Accounts
PurePoint Financial No-Penalty CDs
PurePoint Financial's No-Penalty CDs operate just like its traditional CDs, with one important twist. You can withdraw your money from a no-penalty CD without a charge beginning seven days after you make your deposit. In other words, the early withdrawal penalty of 181 days' interest that applies to the bank's traditional CDs does not come into play here.
No-penalty CDs have a $10,000 minimum at PurePoint Financial, just as with its regular CDs. No-penalty CDs also enjoy the same FDIC insurance and "Best Rate Commitment" for the first 10 days after funding. However, there are only three terms available: 11 months, 13 months and 14 months. 
Pros:
"Best Rate Commitment"

No early withdrawal penalty after first seven days
Cons:
$10,000 minimum

Limited number of maturities

How To Bank With PurePoint Financial
To open an account with PurePoint Financial, you'll need a $10,000 minimum. Accounts can be opened online with your Social Security number, U.S. home address and your existing bank account and routing number for funding purposes. 
For the actual application, you'll enter the amount of your initial deposit, choose your product type, select your account type or term and indicate what you are saving for. In addition to providing personal information and funding instructions, you'll create a username and login during the process. 
Call 833-787-3764 to speak to customer service at any time. Lines are staffed from 8 a.m. to 9 p.m. EST, Monday through Friday. 
More On: How To Open a Bank Account Online
Mobile and Online Banking
PurePoint Financial is a completely online institution, but perhaps surprisingly, it doesn't yet have a mobile app. The only way to access your account is through the bank's website. 
Although no mobile access is generally a negative, it's not as critical with PurePoint Financial as the bank has a simple, limited product lineup of savings and CD accounts. With no ATM/debit card, no IRAs or loans and no investment options, you won't need many advanced account management tools. 
You can still download your transactions into Quicken or any spreadsheet program using online banking, and you can access all of your account activity and statements there as well. You can also use PurePoint's online banking to set up various account alerts.  
Fees
PurePoint Financial is built around having no traditional banking fees. To that end, the bank has no service fees for opening or maintaining its savings or CD accounts. The bank also has no ATM fees, but that's something of a double-edged sword, as the bank doesn't offer ATM access on any of its accounts. Similarly, the bank doesn't have any NSF or overdraft fees, but that's also due to not having any ATM, debit card or check-writing access.
The bank does have a limited roster of fees, which include the following: 
Outgoing wire fee: $25

Expedited delivery fee: $15 per package

Legal process fee: $100

Account research fee: $25 per hour (one-hour minimum)

Excess activity fee: $10 per transaction, up to $50 per statement cycle
Beyond those service fees, banking with PurePoint Financial is cost-free. 
Read Next: Making This Mistake at Your Bank Can Cost You $10,221
Availability of Funds
PurePoint Financial doesn't accept cash deposits, as it's a completely online bank. If you make a deposit via mobile check deposit or online transfer, your funds will be available according to the following timetable: 
Same-day availability: Electronic direct deposit, wire transfers

Next-day availability: U.S. Treasury checks, USPS money orders, checks drawn on MUFG Union Bank, N.A.

Second-day availability: All other checks

Fourth-day availability: ACH debits
The first $200 of any check is available on the first business day following a deposit. Checks of more than $5,000 may be held for a longer period. Additional restrictions may apply to new accounts for the first 30 days. 
For mobile deposits, check deposits of less than $5,000 are generally available on the fourth business day after receipt. 
Special rules apply to CD check deposits. For new accounts, deposits are available on the seventh business day after deposit. For existing customers, amounts of $5,000 and under will be available on the fourth business day, with excess balances available on the seventh business day.
PurePoint Financial: No Fees, High APYs
PurePoint Financial has a simple-to-understand business model: no fees and limited accounts with high yields. Although CD yields are not top-tier, they are far above national averages. Plus, the online savings account pays one of the highest available APYs. Customers looking for comprehensive, one-stop banking with in-branch services won't be happy at PurePoint. Those seeking high yields and low fees are the target market here.
Up Next: Best New Bank Promotions and Bonuses
More Bank Reviews
Rates and fees are subject to change. Information on accounts is accurate as of April 27, 2020. 
This content is not provided by PurePoint Financial. Any opinions, analyses, reviews or recommendations expressed in this article are those of the author's alone and have not been reviewed, approved or otherwise endorsed by PurePoint Financial.