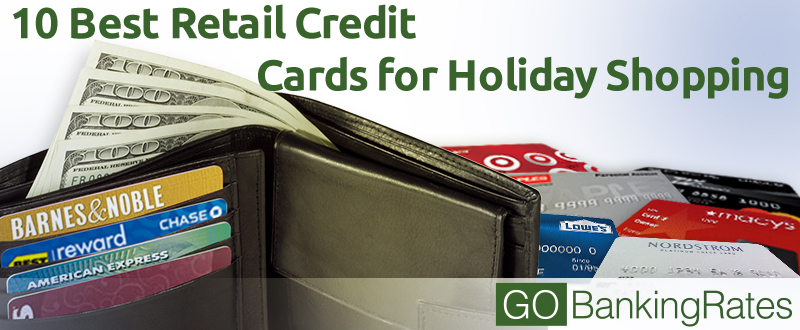 We've all been faced with this situation at checkout: You've carefully selected your items, considered the total cost of your purchases and are just waiting to be rung up when the checkout attendant asks if you'd like to open a store card — for an added discount, of course.
As the holiday season approaches, with retail sales increasing rapidly, consumers are bound to be confronted with store card offers multiple times; so how should they respond?
Often, opening a retail credit card will lead to a steep discount on your immediate purchases but come with high rewards thresholds that will be almost impossible to meet moving forward. On the other hand, some retail credit cards are cobranded, meaning they earn rewards regardless of where they're used. Depending on how often you frequent the store, how much you spend and the terms of the card, accepting the merchant's offer might not be a wise financial move.
"It's important for consumers to consider what other credit cards they have already, and how they will benefit from using the card," said John Ganotis, cofounder of CreditCardInsider.com. "If they don't have much other available credit, it might not be a good idea to open a retail card, since they tend to have low credit limits. It's also a bad idea to open a card if a consumer is not sure he or she will be able to pay the bill in full and not carry a balance, since interest rates are typically very high on these cards."
However, those who have little to no credit card debt and shop at a particular retailer often can benefit from obtaining a store card — so long as they use it strategically.
Related: Return Policies for Black Friday Shoppers Who Went Overboard
Tips for Smart Retail Credit Card Use
There are a number of factors consumers should be aware of when approached with a retail card offer. For one, retail cards generally come with higher interest rates, affording the retailer room to offer discounts. Considering that for Americans with credit card debt the average balance owed is $10,902, according to survey data by MagnifyMoney.com, those who are carrying balances on other cards are likely paying higher interest rates already, making a retail card just one more financial sinkhole. These cards might have higher fees and shorter grace periods, as well.

Harrine Freeman, CEO and owner of H.E. Freeman Enterprises, also warns that these cards can come with lower minimum payment requirements (which can keep you in debt longer ), might not allow you to combine discounts and usually have lower credit limits that could hurt your credit score should you exceed them. These cards also often offer buy now, pay later options, which Freeman advises against.
"If the card offers a 'buy now, pay later' option, [don't open it]," Freeman said. "If you can't afford it now you won't be able to afford it later."
However, you can benefit from a retail card if you use it wisely.
Freeman recommends reading the terms and conditions of the card thoroughly and comparing card offers before signing up, as well as taking full advantage of all perks. Paying down all balances every month is key, as well, which requires proper financial management and attention to which charges and amounts are being put on each of your cards.
Related: How to Get $2,150 in Free Gifts This Holiday Season
"[An] important strategy is to carefully monitor and limit your credit utilization ratio," Ganotis said. "Consumers should figure out their current utilization ratios across all cards they have, and not charge more than 50 percent of total credit available, and under 10 percent if possible. [However] since the credit requirements for retail cards tend to be more relaxed than standard credit cards, they can be used as a strategic way to start building credit through responsible use, since they report to credit bureaus."
Retail cards often come in two varieties, as well: cobranded or not. Cobranded cards generally offer lower interest rates and make redeeming rewards easier, as they're accepted elsewhere. However, these cards also require that applicants have higher credit scores. If needing more credit is the reason for opening a retail card, consumers should tackle their debt rather than obtain more credit.
This holiday season, the National Retail Federation is projecting that those celebrating either Christmas, Kwanzaa or Hanukkah will spend more than $800 on average. Consumers could be offered several different store cards on a given shopping outing, but could also save money at the stores they frequent most by using retail cards that come with perks, low requirement thresholds and competitive rates.
GOBankingRates surveyed the 100 largest retailers per the NRF to evaluate which offer store cards with the best terms, rewards, perks and sign-up bonuses.
Related: How to Save Up an Extra $1,000 This Black Friday
The 10 Best Retail Credit Cards
Mass Merchant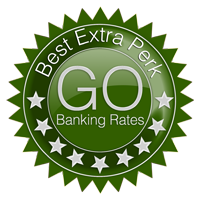 Costco
Sign-Up Bonus: None
Rewards: Earn 3 percent cash back at U.S. gas stations up to $4,000 per year in purchases; 2 percent at U.S. restaurants and eligible travel; and 1 percent on other purchases.
Annual Percentage Rate: 15.24%
Additional Perks: Doubles as a Costco membership.
Cobranded Option:

One of two cards on our list that are already cobranded with American Express. You'll need better credit for this guy.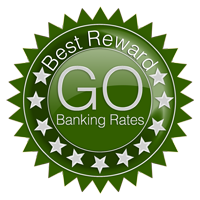 Target
Sign-Up Bonus: None
Rewards: Save 5 percent on in-store and online purchases.
Annual Percentage Rate: 22.90%
Additional Perks: Can stack discounts with Target Pharmacy Rewards program, get free shipping on Target.com and an extra 30 days for returns.
Cobranded Option: Yes, anywhere a Visa is accepted.
Home Improvement
Lowe's
Sign-Up Bonus: None
Rewards: 5 percent off purchases daily.
Annual Percentage Rate: 24.99%
Additional Perks: Introductory 0% interest rate for six months if you forgo 5 percent discount reward option.
Cobranded Option: None
Department Store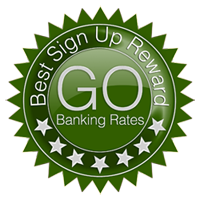 Kohl's
Sign-Up Bonus: Save 20 percent on your next order in addition to a 15 percent discount that arrives with the card in the mail for a discount of up to 35 percent.
Rewards: At least 12 periodic discounts of 15 to 30 percent per year.
Annual Percentage Rate: 23.99%
Additional Perks: None
Cobranded Option: None
Macy's
Sign-Up Bonus: Open an account and save 20 percent today and tomorrow, up to $100.
Rewards: Members are eligible for periodic rewards. Currently cardholders can pay $25 to access 10 percent savings on most Macy's items through Dec. 31, 2014.
Annual Percentage Rate: 24.50%
Additional Perks: Additional discounts and deals for reaching certain purchase thresholds throughout the year:

Preferred, $1 to $499 per year; Elite, $500 to 999 per year; Premier Elite, $1000 or more per year.

Cobranded Option: Yes, through American Express. However, there are no sign-up bonuses with this option. Spend $500-$999 and earn 1.5 percent on Macy's store purchases and 1 percent on purchases outside of the Macy's store. Spend $1,000 or more and earn 3 percent on Macy's store purchases.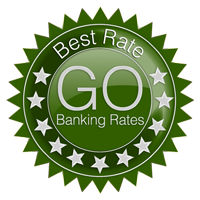 Nordstrom
Sign-Up Bonus: $20 bonus Nordstrom Note with $100 purchase the day you apply.
Rewards: $1,000 worth of purchases at Nordstrom, Nordstrom Rack and HauteLook gets you a $20 Nordstrom Note (two points for each $1 spent).
Annual Percentage Rate: 10.90%-22.90%
Additional Perks: Early access "pre-shopping" during Nordstrom Anniversary Sale.
Cobranded Option: Offers a Visa Signature Nordstrom Card in-store only that offers one point per $1 spent anywhere else Visa cards are accepted.
Electronics and Entertainment
Barnes & Noble
Sign-Up Bonus: Receive a $25 gift card after first purchase.
Rewards: 5 percent back at Barnes & Noble, and one point per dollar spent everywhere else. 2,500 points result in a $25 gift card.
Annual Percentage Rate: 13.99%-24.99%
Additional Perks: None
Cobranded Option: Like Costco's, this store card is only available in cobranded form, through MasterCard.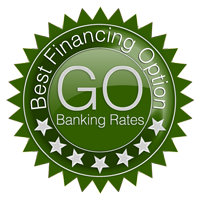 Best Buy
Sign-Up Bonus: None
Rewards: 5 percent back in rewards, as well as free shipping on purchases of $35 or more.
Annual Percentage Rate: 25.24-27.99%
Additional Perks: Deferred-interest 12-month financing option for purchases of $399 or more (as well as six-, 18-, and 24-month plans) with 2 percent back in rewards if you do not choose 5 percent back reward program, and introductory rates as low as 0% APR.
Cobranded Option: Yes, cobranded through MasterCard; Gold edition available for those that don't qualify for standard edition.
Apparel
TJX
Sign-Up Bonus: 10 percent off coupon for first in-store purchase with account opening.
Rewards: $10 back for every $200 spent at T.J.Maxx, Marshalls, HomeGoods and Sierra Trading Post (without limit). These get five points for $1 spent, and cardholders get one point for $1 spent everywhere else MasterCard is accepted. It takes 1,000 points to get $10 back.
Annual Percentage Rate: 26.99%
Additional Perks: Make three purchases a year and be eligible for TJX Rewards Access Program, which includes private shopping hours, exclusive info, and "surprise-and-delight" benefits.
Cobranded Option: Yes, through MasterCard and adds $10 back for $1,000 spent everywhere else MasterCard is accepted.
Office Supply
Staples
Sign-Up Bonus: None
Rewards: 5 percent back in rewards on all Staples items
Annual Percentage Rate: 27.99%
Additional Perks: Introductory 0% interest rate deal with minimum purchase limits.
Cobranded Option: None
Methodology
GOBankingRates surveyed the 100 biggest retailers according the National Retail Federation, taking into account store card perks, rewards, sign-up bonuses, rates and cobranded options. Credit card rates are accurate as of Oct. 23, 2014 and are subject to change. Credit card details were aggregated with help from CardHub and verified against individual retailer sites.
Edward Stepanyants contributed to this report.