PNC Routing Numbers: United States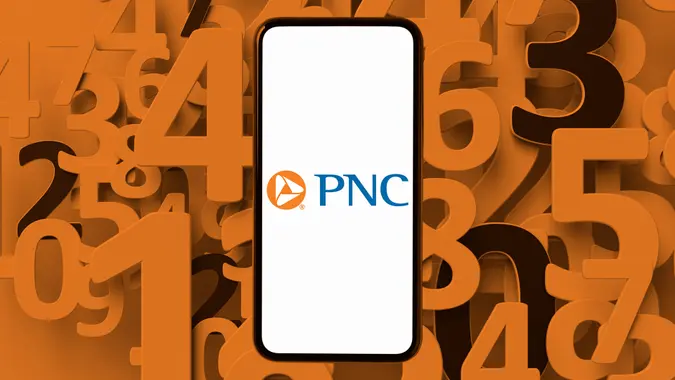 Sending and receiving money electronically with your PNC Bank account is not only convenient but also necessary for direct payroll deposits and certain other transactions. All electronic bank transactions in the U.S. require a routing number, and there are several ways to find your PNC routing number. Keep reading to learn more.
PNC Routing Numbers for Wire Transfers
The routing number for PNC Bank is 043000096. This is different than the one displayed on your account. To set up an incoming wire transfer, you will need to provide the wire transfer routing number and your account number.
International Wire Transfers
To send or receive money involving a bank in another country, you'll need to use a SWIFT code instead of a routing number. SWIFT stands for Society for Worldwide Interbank Financial Telecommunications. If you are setting up an international wire transfer, you will also need the PNC SWIFT Code: PNCCUS33.
What Is a Routing Number?
The American Bankers Association developed routing numbers more than a century ago to identify individual federal- and state-chartered financial institutions. That's why routing numbers are also called ABA numbers — as well as RT numbers, short for Routing Transit.
Nowadays, routing numbers are used in all electronic banking transactions, including wire transfers, automatic deposits and online payments. A routing number is assigned to a financial institution when it maintains an account with the Federal Reserve Bank.
PNC Routing Number
Not all PNC Routing numbers are the same — the number will vary depending on the transaction. Depending on whether you are trying to do such transactions as a wire transfer or paying some bills, you will need to know the specific routing number.
PNC Routing Numbers By State
Like many banks, PNC has different routing numbers for different states and even different numbers for regions within a state. Here's a rundown of PNC's routing numbers by state:
| State | PNC Routing Number |
| --- | --- |
| Alabama | Contact your local branch |
| Delaware | 031100089 |
| District of Columbia | 054000030 |
| Florida | 043002900, 267084199 |
| Georgia | Contact your local branch |
| Illinois | 071921891 |
| Indiana | Contact your local branch |
| Kentucky | 083000108 |
| Maryland | Contact your local branch |
| Michigan | 041000124 |
| Missouri | 071921891 |
| New Jersey | 031207607 |
| New York | Contact your local branch |
| North Carolina | Contact your local branch |
| Ohio | 042000398, 041000124 |
| Ohio – Youngstown | 043000096 |
| Pennsylvania | Contact your local branch |
| South Carolina | Contact your local branch |
| Virginia | Contact your local branch |
| West Virginia | Contact your local branch |
| Wisconsin | 071921891 |
How to Find Your PNC Bank Routing Number
There are a few ways to find a PNC Bank routing number. If you remember which state you opened your account in, just use the chart above.
If you have a PNC Bank checking account, you can also find your routing number on a check — the check routing number is the first nine numbers in the lower left corner. You might not have a check handy, however, so you can also call PNC Bank any time at 888-PNC-BANK (888-762-2265) to find the routing number for your account. Finally, you can log in to your PNC account online and find your routing number there.
If you are at all confused about which number to use, you should consider calling PNC Bank, because using the right number could mean the difference between your money going into the right or wrong account.
Can Banks Have Multiple Routing Numbers?
As PNC demonstrates, banks can have many routing numbers — especially large national banks that operate in multiple states.
ABA policy states that eligible banks are entitled to five routing numbers — one associated with its principal office and four additional numbers. Banks can also request more routing numbers, but these requests must be approved by the Routing Number Administrative Board. Requests for additional routing numbers are often necessitated by mergers and acquisitions.
Banks operating in many states, such as PNC Bank, might not only have different routing numbers in each state but also more than one routing number within a single state. It's a good idea to periodically check the routing number at your local branch, especially if you are notified of a merger involving your bank.
FAQ
Here are the answers to some common questions about PNC Bank's routing numbers.
How do I find my PNC Bank routing number?

Your PNC Bank routing number will be located at the bottom of your check. The first number is the routing number and the second is your account number. You would also be able to locate your routing number in your account online or in the PNC mobile app.

What is PNC routing number 041000124?

 PNC routing number 041000124 is for PNC Bank in Ohio.

Which bank routing number is 071921891?

The routing number 071921891 is for PNC Bank in Illinois.

Does PNC have multiple routing numbers?

Yes, PNC Bank has multiple routing numbers, which depend on location, such as state or region.
Caitlyn Moorhead contributed to the reporting for this article.
Information is accurate as of April 25, 2023.