7 Reasons To Consider Switching Your Bank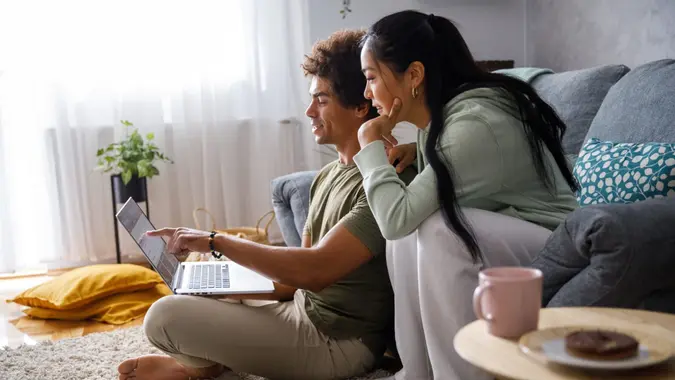 fotostorm / Getty Images
You're satisfied enough with your current bank, but you can't help wonder if you'd be happier elsewhere. Whether you've been with this financial institution for years or only a short time, you feel like something is lacking.
Explore: GOBankingRates' Best Credit Cards for 2023
And More: How To Invest In Precious Metals To Protect Your Retirement
Take Our Poll: Are You In Favor of More Inflation Relief in 2023?
Switching banks is a big deal that involves a lot of paperwork, so it's important to really think through your decision. The last thing you want is to move your money elsewhere, then realize things are either the same — or worse — at your new financial institution.
Of course, changing banks can be a very positive experience — especially if it saves you time, money or both. Here's a look at seven reasons to consider doing business elsewhere.
High Penalties and Fees
Many people switch banks to score a slightly higher interest rate, but Nate Hansen, CPA, founder of SuperfastCPA, said the rates attached to most savings accounts are extremely low right now, regardless of the financial institution.
"What will actually save you money, and therefore make you money, is understanding a bank's fee schedule and any possible penalties," he said. "If the new bank offers a .001% higher interest rate, but charges you double for the accidental overdraft, then you're better off staying with your current bank."
If your current bank is charging you steep penalties and fees you won't face elsewhere, moving your money can allow you to keep more of it in your account — where it should be.
Better Features and Services
Your bank might offer the same services as a competitor, but Hansen noted that the quality isn't necessarily the same.
"For example, a lot of banks out there advertise online bill pay, but their system of bill pay is archaic and will require you to manually check in to see if the payments actually went through," he said. "Or, their mobile app is buggy and it's a huge hassle to do mobile deposits or other common functions."
He recommends reading online reviews from current customers to gain insights on information you otherwise wouldn't know until you start doing business with the bank.
Enhanced Social Responsibility
More than just a place to park your money, you want to do business with a financial institution that prioritizes causes close to your heart.
"With increasing activism and concerns for climate change and social justice causes over the last few years, we're noticing a major trend — younger consumers are becoming more conscious of what banks are doing with their money," said Maia Monell, M.S. money coach and co-founder of money-tracking app Nav.it.
She said quick internet searches can allow you to learn which banks do business in a manner that reflects your values — i.e., not funding fossil fuels.
"This accessibility of information is steering savers in really compelling ways," she said.
A Credit Union Is a Better Fit
Right now, your money is with a bank, but you feel like you're more of a credit union person.
"Credit unions have better service, reduced costs, better rates, customer-focused banking and a more personal approach — to name a few advantages," said Jake Clopton, president of Clopton Capital, a national commercial mortgage and insurance broker. "Another reason to switch to credit unions is that they are exempt from state and federal taxes and offer lower rates."
However, he noted that credit unions aren't necessarily for everyone. He said they have fewer branches and ATMs, and some may also not have as many online options as a traditional bank.
More Committed to Long-Term Customers
Feeling like you're just a number at your bank? Searching for a financial institution that prioritizes loyalty can be a great idea, said Lidiya Gold, CFP, CEPA, senior vice president of Private Banking at Frost Bank.
"When deciding between providers, a bank's commitment to long-term relationships is a top driver for consumers," she said. "It matters where you bank, and especially coming out of a crisis like the pandemic, consumers are looking for banks who value their customers and make them feel significant."
Increased Flexibility
The COVID-19 pandemic has presented challenges in nearly all aspects of life — including face-to-face banking.
"While many people are ready to meet with their banker in-person, some customers still feel hesitant and are looking for ways to interact with their providers online," she said.
Therefore, Gold said it's important to choose a bank that offers flexible options, so you can do business in a manner that makes you comfortable.
Superior Customer Service
Even if you prefer self-service, it's inevitable that you'll sometimes need to work with an actual person at your bank. If past experiences have been less than satisfying, you can do better.
"Among the top reasons to make the shift to a new bank are customer service and having easy access to a banker," Gold said. "If a bank does not prioritize customer service, customers may be inclined to look elsewhere."
There's no shortage of financial institutions to choose from, so there's no need to stay with a bank that doesn't make you feel valued.
More From GOBankingRates