How To Find and Use Your Discover Bank Login
Use your login to help better manage your finances.
Considering that Discover is one of the largest credit card issuers in the U.S., you'd be forgiven for thinking that's all the company does. But Discover also has an online banking platform that lets customers set up checking accounts, high-yield savings accounts, money market accounts and more. To use an online bank, you need an online account and knowledge of how to log in to it.
Keep reading to learn how to use and set up the login for your Discover account:
How To Log In to Your Discover Bank Account From a Computer
To log in to your account from your computer, look for the links in the upper-right corner of the Discover online banking homepage and follow these steps:
Click the "LOG IN" button.
Enter your user ID and password.
Click "Log In."
To create an online bank account with Discover, you'll need to provide the following:
The last four digits of any one of your Discover account numbers
Your Social Security number
Date of birth
Mother's maiden name
From there, you'll be prompted to create your login ID and verify it.
Check Out: Discover Bank Review — Fee-Free Features Worth Checking Out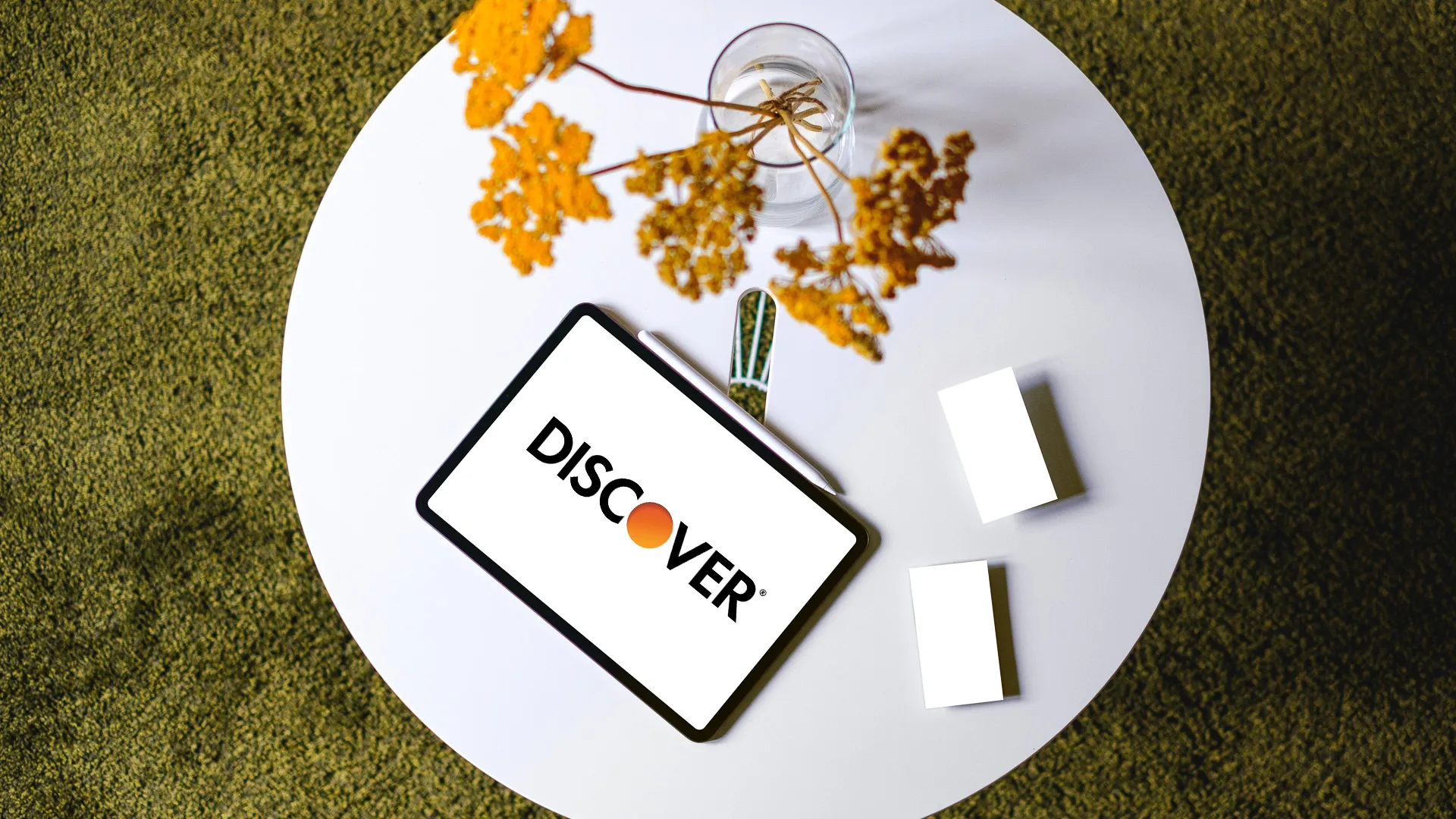 How To Log In to Your Discover Bank Account From a Mobile Phone or Tablet
You can log in to the Discover app from your Android device, iPhone, iPad or Apple Watch using your account information. Once you do, the Discover app gives you quick access to your account. You also have the option of logging in using biometric technology like Face ID or mobile fingerprint login. Another login option is to set up a four-digit passcode. Alternatively, you can set up Quick View to view your account without logging in.
How To Retrieve a Forgotten Username or Password
If you've forgotten your Discover username or password, you can retrieve them using the "Forgot User ID/Password?" link, which is located beneath the user ID and password fields. After you click it, you'll be taken to a page where you'll be prompted to enter the following information:
Date of birth
Social Security number
Mother's maiden name
From there, follow the instructions to retrieve your username and password.
How To View Your Discover Statement Information
Once you log in to your Discover account, you can view your statements using the appropriate tab. You can also download monthly statements. To opt for paperless statements, use the "Accounts" tab if you are already logged in, or select that option during the account creation process.
Related: Best Discover Bank Promotions and Offers
How To Contact Discover If You Have Trouble With Your Account
Discover has several numbers you can call for troubleshooting or with questions. Here are some of the key phone numbers having to do with online banking accounts:
Opening an account: 800-347-7000
Identity verification: 866-598-7726
Online banking tech support: 800-290-9885
Discover also has contact numbers for other issues such as inactive accounts and reporting phishing schemes.
What Are the Benefits of Online Banking?
If you like having all your banking information right at your fingertips, online and mobile banking can be both useful and empowering. The ability to look up your balance or handle transactions from a computer or phone means you have better control over financial decisions such as paying bills, transferring funds, saving money and applying for loans. Plus, online banking usually comes with other useful features, such as recurring payments.
Up Next: Best Online Banks of 2020
More on Discover
More on Using Your Bank Login
This content is not provided by Discover. Any opinions, analyses, reviews or recommendations expressed in this article are those of the author alone and have not been reviewed, approved or otherwise endorsed by Discover.