How To Find and Use Your M&T Bank Login
Logging in to your M&T account is as easy as 1-2-3.
Online and mobile banking platforms may represent a small part of the overall tech world, but they've become essential for many bank customers. Since they emerged relatively recently in the history of banking, many people have come to depend on the convenience of accessing their accounts from anywhere and at any time. M&T Bank, whose own history spans more than 160 years, understands the importance of such technology and offers its customers a robust selection of online and mobile banking options.
To take advantage of the bank's platforms, you'll need to know how to log in to your M&T account. Keep reading to learn more: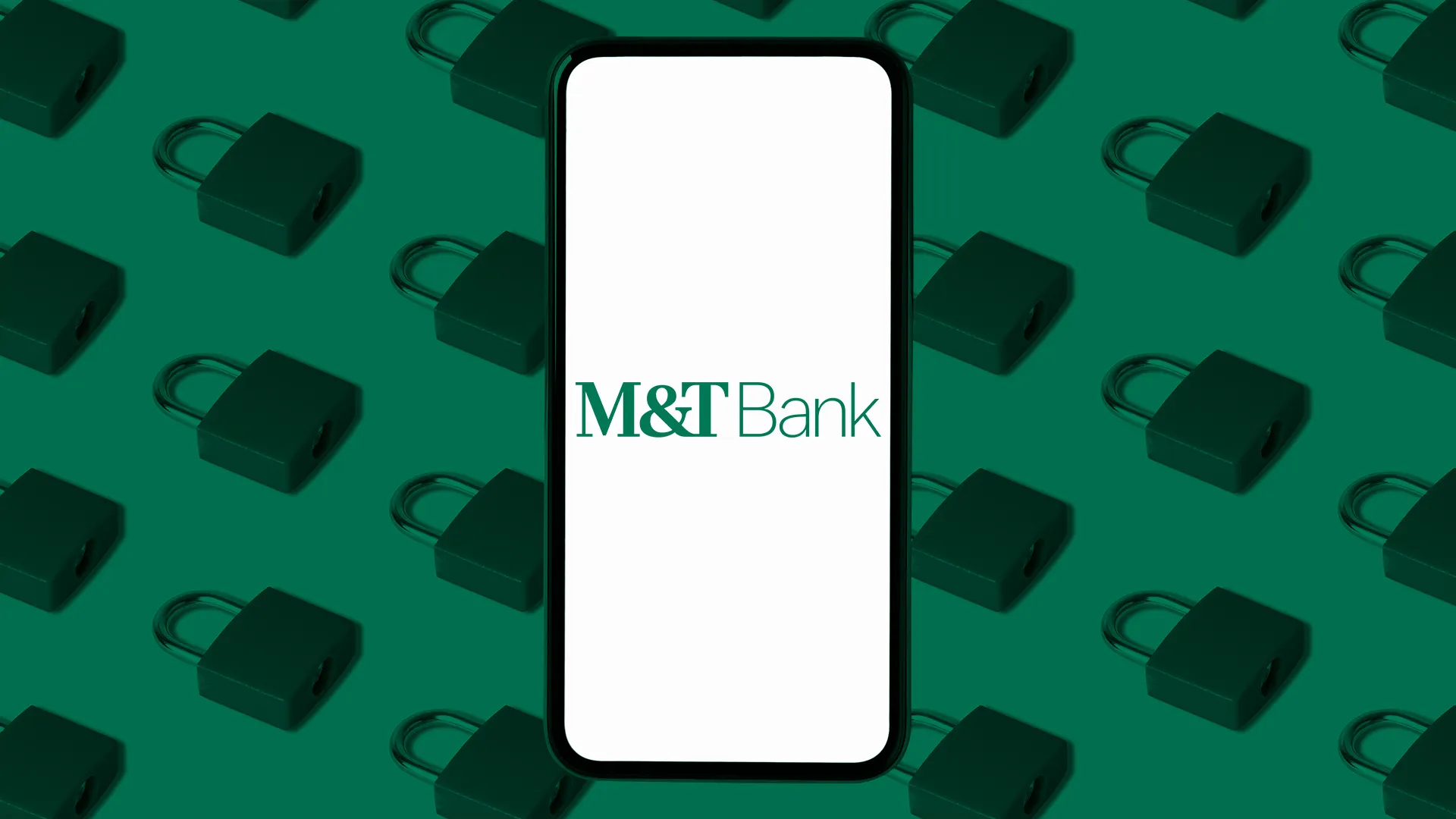 How To Log In to Your M&T Bank Account From a Computer
M&T's login fields are located on the right side of its homepage. Just enter your M&T user ID and password, then click "Log In."
If you need to create an online account, click on the "Enroll Now" link located beneath the login button, then follow these steps:
Select which account type you want to create.
Verify your account information with your account number, Social Security number and date of birth. Alternatively, you can just provide your M&T debit card number.
Follow the instructions to continue your online enrollment.
Also See: M&T Bank Review — Pros, Cons and How It Compares
How To Log In to Your M&T Bank Account From a Mobile Phone or Tablet
The M&T app is available to iPhone users (iOS 9 or later) and Android users (Android 4.0.3 or later). You can log in to your M&T account on the app using your user ID and password. Alternatively, you can log in to your online account using the browser on your phone or tablet.
Everything You Need To Know: How To Open a Bank Account Online
How To Retrieve a Forgotten Username or Password
If you forgot your username or password, click the "Help with User ID or Password" link located beneath the "Log In" button. You'll be brought to a new page with options for retrieving either your username or password.
To retrieve your password, you'll need to provide the following:
User ID
Social Security number or tax ID number
To retrieve your username, you'll need to call M&T customer service.
How To View Your M&T Statement Information
You can view your bank statement by logging in to your M&T account and selecting which statement you want to view. M&T provides customers up to seven years' worth of bank account statements. If you'd prefer to receive your statements digitally, you can do so using the "Update Delivery Settings" tab from the Accounts menu.
Check Out: Newest M&T Bank Promotions — Best Offers, Coupons and Bonuses
How To Contact M&T If You Have Trouble With Your Account
M&T's general service number is 800-724-2440 and is available 24/7. The M&T online and mobile banking number is 800-790-9130, and it's available Monday through Friday from 8 a.m. to 9 p.m. Eastern time and Saturday and Sunday from 9 a.m. to 5 p.m. ET.
What Are the Benefits of Online Banking?
Online banking offers a greater degree of control over your finances and financial planning. Setting up online bill pay, for example, makes it easy to streamline your bill payments while factoring in a monthly deduction from your funds. The convenience of having all your bank accounts viewable in one digital setting also makes it easy to keep track of your account activity and compare monthly spending habits.
Up Next: Best Online Banks of 2020
More on M&T Bank
More on Using Your Bank Login
This content is not provided by M&T Bank. Any opinions, analyses, reviews or recommendations expressed in this article are those of the author alone and have not been reviewed, approved or otherwise endorsed by M&T Bank.