14 Reasons Why You Shouldn't Ditch Your Brick-and-Mortar Bank Yet

7 min Read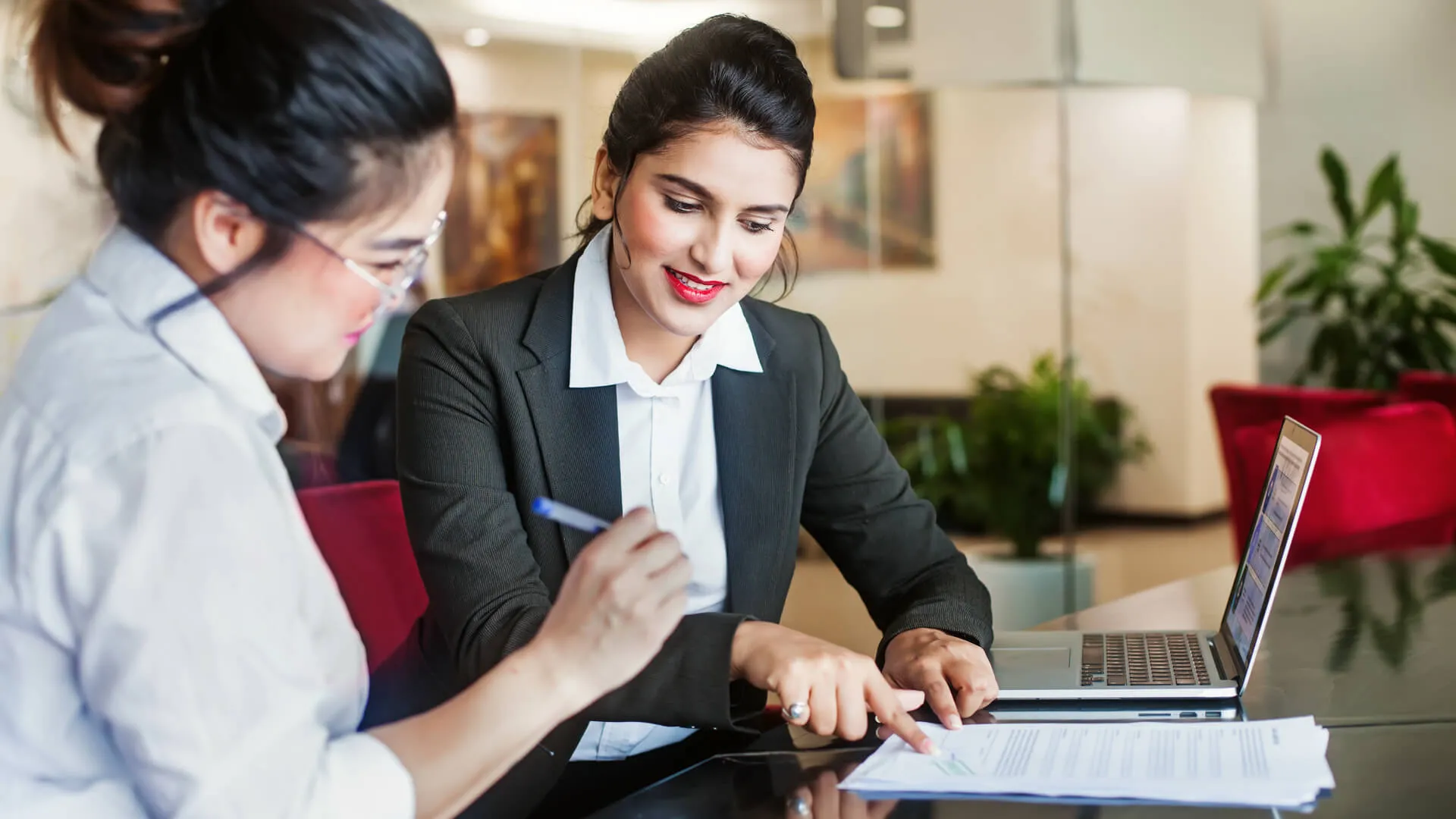 Online banking is on the rise, with digital-only banks boasting higher interest rates than many of their brick-and-mortar competitors. However, making the switch does mean you're sacrificing the ability to visit a physical branch and speak face-to-face with banking professionals.
Before you give up your local bank or national big bank for good, consider these reasons why you might want to stick with a brick-and-mortar bank.
Last updated: Nov. 22, 2019
Brick-and-Mortar Banks Are One-Stop Shops
If you want to do all your banking in one place, a brick-and-mortar bank could be a better choice, said Gary Zimmerman, CEO of MaxMyInterest.
"Brick-and-mortar banks offer a full suite of services, from checking and savings accounts to personal loans, mortgages, home equity lines of credit and credit cards," he said. "Brick-and-mortar banks are a one-stop shop for all your banking needs. By contrast, online banks tend to focus on offering just one or two products."
You Can Mix-and-Match Online Banking and Brick-and-Mortar Banking for Different Services
Mayra Rodriguez Valladares, managing principal at MRV Associates, points out that you can still benefit from online banking services by using an online bank for accounts such as checking and savings, and stick with a brick-and-mortar bank for other services that might require more professional help.
"There is an incredible diversity of community, regional and global banks in the U.S., as well as credit unions," she said. "Consumers have a lot of choices for financial services in this country. It does not have to be an either-or situation. Individuals can do online and brick-and-mortar banking jointly."
Banking Isn't One-Size-Fits-All
Personal interaction also allows for a more customized banking experience, said Sultan Meghji, CEO and co-founder at Neocova.
"Customers place value on face-to-face interaction when they need a more customized, personalized solution," he said. "In an era of 'one size fits all' solutions, digital-only savings products have limited utility. In the not-too-distant future, any brick-and-mortar bank in the U.S. will be able to provide the services currently offered by digital banks in addition to a much wider set of capabilities and offerings, from custom loan programs to specialists focused on small business lending."
It Allows You To Get Personalized Advice When Taking Out a Loan
Rodriguez Valladares said that it's beneficial for banking customers to have an in-person conversation when applying for a loan.
"When individuals want to take out a mortgage, a personal loan or a small business loan, millions of Americans would still benefit from getting advice from a banker or a credit union professional," she said. "It is good to have a financial professional ask you questions, and to have a discussion about the different loan products that are available and what the benefits and risks are with different products."
It Might Also Help Your Chances of Getting a Loan
If you don't have a stellar financial record but have an existing relationship with your bank manager, you might have a better chance of getting approved than if you were to anonymously apply online.
Check Out: 10 Best Personal Loans for People With Good Credit
Brick-and-Mortar Banks Could Be More Secure
Brick-and-mortar banks could be a better option in terms of cybersecurity, said Meghji.
"Given that there is an existing and significant regulatory framework in place for traditional banks, while the regulatory landscape for digital banking players is still taking shape, the former are arguably less agile but more secure, since they're held to a more clearly defined standard," he said. "In the face of ever-increasing cyber compromises, this should be a serious concern for consumers."
You Can Have More of a Personal Connection With a Brick-and-Mortar Bank
"Beyond regulations, there is safety in working with an institution that you know personally, whose staff shops at the same grocery stores as you," said Meghji. "You know that if something does happen, you can call your local banker, and they will help you solve any problems."
Having a Personal Connection Might Save You Money in Fees
When you have a personal relationship with your bank staff, they might be more inclined to waive the occasional late fee or overdraft fee than the person who answers your call at an online bank customer service center.
It's Easier To Deposit Cash With a Brick-and-Mortar Bank Checking Account
"Online banks may make withdrawing cash from ATMs easy and accessible, but depositing cash is often a different story," said  Leslie H. Tayne, founder and head attorney at debt solutions law firm Tayne Law Group. "If you're someone who is in a business that involves collecting large amounts of cash, you may benefit from staying with a brick-and-mortar bank to retain your cash depositing access."
Deposits and Withdrawals Are Typically Faster With Brick-and-Mortar Banks
The lag time between deposits and withdrawals is longer with an online bank. You might be able to cash a check for the full amount as soon as you deposit it at a physical bank, depending on your bank and their policies. When you make a deposit via an ATM, you might have to wait a few days before being able to access the full amount.
Best of the Best: 10 Best Savings Accounts of 2019
You Might Not Have a Large Network of Fee-Free ATMs With an Online Bank
If you bank with a major national bank or even a local bank with conveniently located branches, you likely always have access to an in-network ATM. This isn't always the case with online banks.
"Only some online banks will have a large network of fee-free ATMs," said Tayne. "Others may not have that luxury, meaning you'll be charged fees any time you need to use an ATM for any service."
Writing Checks Can Be a Hassle With an Online Bank Account
"Online banks often don't provide checks," said Tayne. "Many businesses still require you to make payments via check, which may not be an option if you only bank online. You may be able to get checks from a third-party provider, but your online bank may not take responsibility for any processing issues from a third party."
Online Banks Don't Have Safe Deposit Boxes
"Safe deposit boxes are another benefit of sticking with a brick-and-mortar bank," said Tayne. "If you have valuables or jewelry that you need to store somewhere secure, doing so in a bank can be a great option and may be more secure than using a personal safe at home."
Brick-and-Mortar Banks Are a Better Option for Those Who Aren't Tech Savvy
Not everyone is comfortable banking from their computer or phone, so for these people, having the ability to bank face-to-face can be invaluable.
"Personal connection might be beneficial for those who struggle to use the internet," said Tayne.
SPONSORED: You probably don't think about your savings account very much, but that's a mistake. The national average interest rate on savings accounts is a paltry 0.09% APY, but you could be earning more than 20 times that with the right account. It might sound boring, but it pays to think about your bank. Click here to learn about some of the best accounts available.
GOBankingRates occasionally partners with advertisers. This content is not provided or commissioned by any advertiser. Opinions expressed here are the author's alone, not those of the bank advertiser, and have not been reviewed, approved or otherwise endorsed by the bank advertiser. This site may be compensated through the bank advertiser Affiliate Program.
About the Author