Banks Near Me: Find Bank Locations Nearby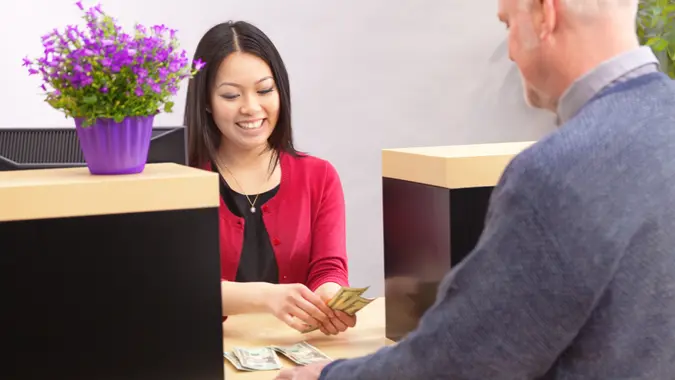 YinYang / Getty Images
If you need to locate a bank near you, finding the most convenient option takes just a few simple steps. Use the following tips and resources to get started.
Find Nearby Bank Locations
You can use this Google map to find the bank closest to you:
Alternatively, when looking for any bank nearby, you can simply type "banks near me" into the search bar of your internet browser. Several options that are close to you will show up, along with details on each location. These include their addresses, what time branches will close for the day if they're currently open and when branches will reopen if they're closed. You'll also find links you can use to get directions.
If you are searching for a specific bank close by, such as Bank of America, you can change that search term to "Bank of America near me." You can also visit the bank's website and use its branch locator.
ATMs Near Me
There are millions of ATMs available worldwide at banks, convenience stores, retail stores and more. To find the nearest one, search "ATM near me" in your preferred search engine. If you choose to do a Google search, you can also filter the results to view additional options that are open 24 hours. You can also use your bank's ATM locator to find one that does not charge fees.
Banks Open Near Me
When you do a Google search for "banks near me," you will see a handful of options along with an "Open" or "Closed" status. If all of these options are closed, you can filter the results to view locations of banks that are open by selecting "Hours" and then choosing "Open now" from the drop-down menu. This will take you to a page with more local options and some that are a short distance away.
Banks, ATMs and Other Services Nearby

Bank Branches

ATMs

Other Services
Cynthia Measom contributed to the reporting for this article.