Newest CIBC Promotions, Bonuses, Offers and Coupons: January 2021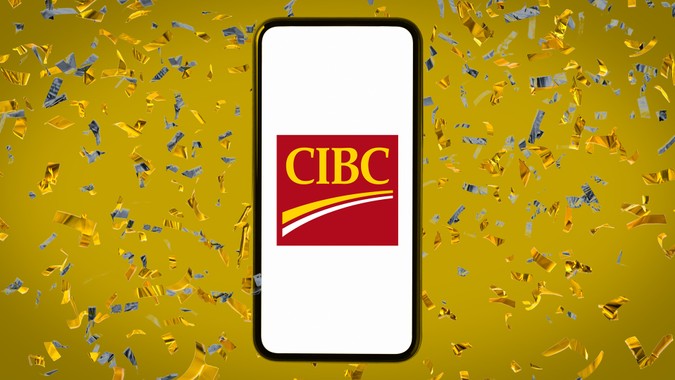 If you spend a lot of time traveling between the U.S. and Canada, banking with CIBC can simplify your life. The bank gives you access to cross-border financial services that let you deposit, transfer and spend in both currencies with no exchange fees.
Like many banks, CIBC offers promotions to attract new customers. And the January CIBC bonuses fit a unique niche in the marketplace. Not every bank seeks to help students from abroad open the account they need to get a visa to study in Canada, but that's exactly what this latest CIBC promotion does. Plus, the Amazon promotion is a great deal if you value the convenience of digital shopping.
CIBC Smart Account: Amazon.ca Gift Card ($100 Value)
Frequent cross-border travelers between the U.S. and Canada will appreciate the convenience and control of having a checking account that works in both countries. Earning the Amazon.ca Gift Card bonus is easy — no CIBC coupons required.
Here are the details:
Cash value: $100
Minimum deposit to qualify: At least one recurring direct deposit of any amount
Expiration date: Feb. 4
How to get it: Open a Smart Account online and set up and maintain two of the following for at least two months: One recurring direct deposit, two recurring pre-authorized debits and two online bill payments of at least $50 each.
When you'll get it: Six months after completing requirements
Terms and conditions: Account must remain open and in good standing until Dec. 31, or you may owe CIBC the value of the reward.
Monthly fees: $4.95 to $14.95, You can have fees refunded for the first 12 months if you maintain a minimum daily balance of $3,000 and make one recurring direct deposit or two recurring pre-authorized debits per month.
Promotion page: CIBC Smart Account bonus offer
Sponsors of
CIBC International Student Referral Program: $25 Bonus
Referral programs are hot right now, helping banks grow their customer base while helping new customers and their friends earn a little extra cash. CIBC has a program going designed to help students in China, India, Vietnam and the Philippines get a Guaranteed Investment Certificate or a student bank account that is needed to obtain a student visa to study in Canada.
Best of all, there's no limit on the number of friends and family you can refer or the amount of money you can earn from the referral bonus program. You don't even need to be a CIBC client to qualify. If you don't have your own CIBC bank account, you'll receive the bonus via the Interac e-Transfer service.
Here are the details:
Cash value: $25
Minimum deposit to qualify: CA$10,000 by the person you refer
Expiration date: N/A
How to get it: Ask friends or family members you refer to use your email address on their CIBC International Student GIC or Student Deposit Program application under "Referral Program."
When you'll get it: Once your friend transfers funds into their new GIC or Student Deposit account, you'll receive the money in your CIBC bank account or via Interac e-Transfer if you're not a CIBC customer.
Terms and conditions: Your friend must be approved and make the necessary deposit.
Monthly fees: N/A
Promotion page: CIBC ISBO Refer-a-Friend Program
How To Open a CIBC Bank Account
You can open a CIBC account online in a few minutes by easily downloading the CIBC mobile banking app, available on both the App Store and Google Play. You'll need to provide personal information such as your U.S. driver's license or passport.
Next, follow these simple steps:
Select the CIBC product you'd like to apply for.
Enter your information by signing into your account and scanning the barcode on your driver's license.
Verify by scanning a check or signing the screen using the eSignature option.
After you have been verified, all of your materials can either be mailed to you or picked up at any CIBC banking center.
Are CIBC Bank Promotions Worth Switching For?
Don't make the switch before you consider if CIBC is really the best bank for you. If it's convenient for your lifestyle, CIBC's unique cross-border banking services might be an even stronger enticement than the current promotional offers.
Sponsors of
For example, if you frequently travel between Canada and the U.S., it's worth switching to CIBC because you can handle banking tasks in both currencies without having to worry about foreign transaction fees or currency exchanges. Plus, as long as you meet the requirements, you'll get a rebate on your monthly fees.
Information on promotions is accurate as of Jan. 23, 2021. Additional requirements may apply. Offers and terms are subject to change.
This content is not provided by CIBC. Any opinions, analyses, reviews or recommendations expressed in this article are those of the author alone and have not been reviewed, approved or otherwise endorsed by CIBC.
This article has been updated with additional reporting since its original publication.