How To Find and Use Your BBVA USA Login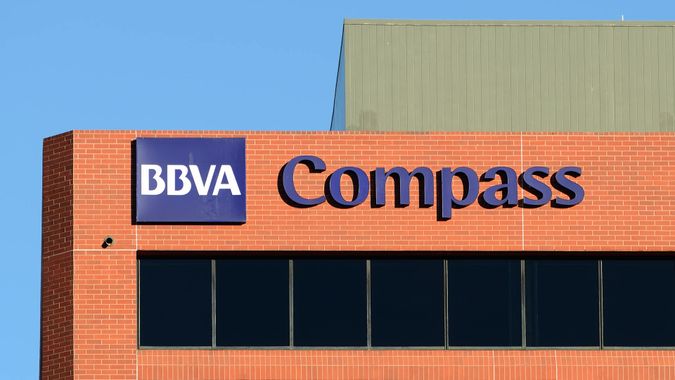 RiverNorthPhotography / Getty Images
BBVA USA — formerly known as BBVA Compass — has a history that stretches back to 1964 in Birmingham, Alabama. Since then, it's expanded in the South and into the Southwest and has branch locations not only in Alabama but also in Arizona, California, Colorado, Florida, New Mexico and Texas.
But with an award-winning digital banking experience, BBVA is open to anyone in the United States. Find out how to use your BBVA login and become one of the millions of consumers who do their banking online or via the mobile app.
How To Log In To Your BBVA USA Bank Account From a Computer
Once you start using your BBVA USA login, it's easy to understand why BBVA was named the Best Digital Bank in North America by Euromoney. Aside from the company's mobile banking app — more on that later — their online banking experience is one of the best out there.
To use your BBVA USA login, follow these steps:
Go to BBVAUSA.com.
Enter your username and password into their respective fields on the right-hand side of the homepage.
Click "Sign In."
Even when you're not on the BBVA home page, you can sign in to your account from anywhere on the site. Simply locate the green "Sign In" button on the top right of any page and click it. From there, you can enter your username and password to gain access to your account.
With online banking, you have quick and easy access to your account information at any time. This way, you're not beholden to the bank's hours or any customer service wait times. Here are a few of the things you can do with online banking at BBVA:
Online Account Management Features:

Check your account balance.
View completed or pending transactions.
Pay your bills manually or set up auto-pay capability.
Transfer money to separate BBVA accounts or another bank.
Set account alerts to monitor your money.
Access financial tools to help you reach your goals.
For more on what you can accomplish with your BBVA USA login, visit the online banking page. If you're thinking about opening an account, check for the latest promotions from BBVA.
How To Log In To Your BBVA USA Bank Account From a Mobile Phone or Tablet
If you prefer banking from a mobile phone or tablet, BBVA also offers an award-winning mobile banking app, available for free on the App Store and Google Play.
Here's how you can get started on the BBVA mobile app:
Download the app via the App Store or Google Play, depending on your device.
Once it finishes downloading and installing, open the app.
Enter your username and password.
Click "Submit."
The BBVA mobile app has similar features to the online banking experience, where users can view balances, pay bills, review transactions, transfer funds and more.
How To Retrieve a Forgotten Username or Password
If you've forgotten your username or password to your BBVA USA login, no worries. The bank's website and mobile app both allow you to retrieve them. Follow these steps:
On the sign-in page, click "Forgot Your Username?" or "Forgot Your Password?" depending on which one you need.
If you forgot your username, you will be sent to a new page. Enter the account number for the account you wish to access, as well as the email attached to your online banking account.
If you forgot your password and click that link on the website, you will be prompted to enter your username. Once you've done so, click "Forgot Your Password?" again and it will send you to a new page, where you will enter your username and your Social Security or Tax ID number.
From there, you can reset your login credentials and gain access to your online banking account.
How To View Your BBVA USA Bank Statement Information
BBVA has two types of bank statements online. There is an official statement, which looks like an exact copy of your paper statement, but it's viewable from your online account. You can print or save a copy of your official statement at home.
There also is what's called an Interactive eStatement, which shows the same information as your official statement, but you can sort transactions by date, amount or description.
If you no longer receive paper account statements, BBVA will notify you when your online statements are ready to be viewed. A notice will be sent to your online banking account, and you also will receive an email. You can turn off paper statements by visiting the Service Center section of your online banking account.
To view your BBVA bank statements from the mobile app, simply:
Sign in to your account.
Go to the "Account Management" screen.
Then go to the account transaction screen.
Tap on the magnifying glass in the top left corner, or the "I want to…" menu at the bottom of the screen, and then tap "Manage Account."
Tap "View Account Statements."
How To Contact BBVA USA Bank If You Have Trouble With Your Account
For online and mobile banking customer service, call 1-800-273-1057.
However, to get faster service, BBVA recommends that you sign in to your account on the mobile app, tap on the microphone icon and say, "Customer service." Then, you can verify your phone number and choose your area, and press "Call now."
What Are the Benefits of Online Banking?
Online banking is a fast way to access your bank accounts, and it offers more flexibility and convenience than brick-and-mortar branches and ATMs. You can securely pay your bills, request a new card, transfer money to accounts at other institutions and much more. All this can be accomplished without having to drive to a physical branch or get on the phone with customer service.
Overall, finding and using your BBVA USA login might become the best banking decision you've made in a while.
This content is not provided by BBVA USA. Any opinions, analyses, reviews or recommendations expressed in this article are those of the author alone and have not been reviewed, approved or otherwise endorsed by BBVA USA.