Why Your Bank Choice Is Important for Your Day-to-Day Life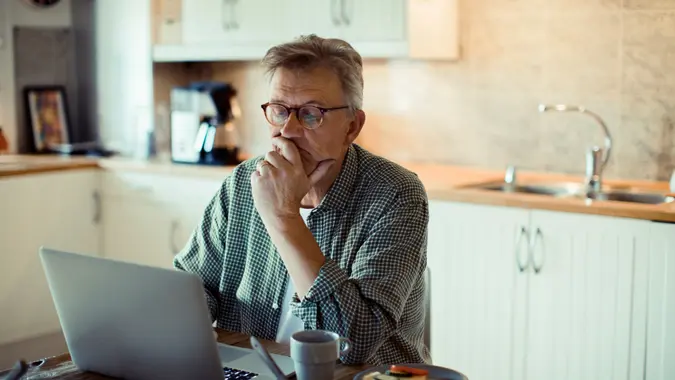 vorDa / Getty Images
Your life choices have a big impact. Where you attend school, where you work, where you live — all of these decisions greatly affect your quality of life. But one choice you might not give much thought to is where you bank.
How Your Bank Impacts Your Daily Life
Banks are closely linked to many of our everyday activities, such as managing and saving money, processing paychecks, providing bill payment services, financing major purchases and more, according to Gabe Krajicek, CEO of Kasasa. "Think about how you use your accounts on a daily basis," he said. "If you experience any hassles, you are losing money in fees or time."
That means your bank account can either be a source of constant stress, or of financial ease, depending on what it offers and what you need in your life, said Dana Sitar, owner and executive editor at Healthy Rich. For example, factors such as branch and ATM locations, as well as the usability and features of the mobile app and online banking, impact whether you can access your money when you need it, she explained. "Money management features, like dedicated savings buckets and automatic bill payment, can help get money off your mind and reduce your stress." 
Even something as simple as how quickly debit card transactions are reflected in your account can impact your ability to manage your money and avoid fees. So choosing the right bank for your financial needs and lifestyle is crucial. 
How To Choose the Right Bank Account
Everybody's banking needs are different. For example, 90% of consumers already do some or all of their banking through digital channels, according to a survey by Citizens Bank. Even so, nearly two-thirds (63%) still prefer to interact with their bank in person. Additionally, 40% of respondents said mobile and online banking capabilities were the most important factor when choosing where to bank, while 27% said the convenience of physical branch locations was the most important factor.  
So if you want to find a bank that's a perfect match for your specific needs, here's what to look for. 
Check Out GOBankingRates' Best National Banks of 2022
Start With the Basics
First, be sure that any bank you work with is FDIC insured. If you prefer to perform your transactions in person, finding a bank with a large national presence is important.
Any modern bank account should also have a user-friendly app and online banking, according to Sitar. She suggested looking for a bank that offers mobile check deposit and a broad ATM network so you don't have to rely on bank branch hours. The ability to connect with tools such as Plaid and Zelle can help streamline payments, too. 
Examine Rates and Fees 
Some banks charge monthly maintenance fees, but Sitar said you should be able to find a fee-free bank account, whether it's with an online bank, traditional bank, credit union or community institution. Also look for banks that charge low or no fees for overdrafts, insufficient funds and multiple transactions. 
A competitive interest rate on your savings accounts could also help your money grow over time — or at least help keep pace with inflation. "A high interest rate on a checking account doesn't hurt, but don't let it distract you," she said. "In most cases, you shouldn't keep enough money in a checking or spending account for interest to matter."
Find Out About Extra Perks
"Perks won't make or break your finances, but they could make banking more pleasant or useful for you," Sitar noted. For instance, you might receive a discount on financial products such as mortgages, auto loans, insurance and investing services if you have an existing relationship with an institution. Online banks, on the other hand, tend to focus on providing a wide breadth of features, such as online bill pay, mobile check deposit, digital wallets, peer-to-peer payments and more. 
Incorporate Your Values
When choosing an account, it's important to find a financial institution that not only has what you need but aligns with your values, Krajicek said. And countless studies have shown an increase in consumer brand preferences being driven by an alignment of values. For example, the Ipsos Global Trends 2021 report found that 70% of people worldwide say they buy from brands they believe reflect their own principles. 
"People choose to shop local and eat local, as this aligns with their community impact values," Krajicek explained. "Choosing to bank local at your community bank or credit union is key to keeping the local economy strong and neighborhoods vibrant." This is in stark contrast to large, national banks, many of which have a notorious reputation for putting shareholders above account holders and even committing fraud.
"It's important to take the time to find a bank that is right for you because this decision impacts your daily life and, over the years, has a deep financial impact for you and your community," Krajicek said. 
More From GOBankingRates