Are Banks Open on July 3?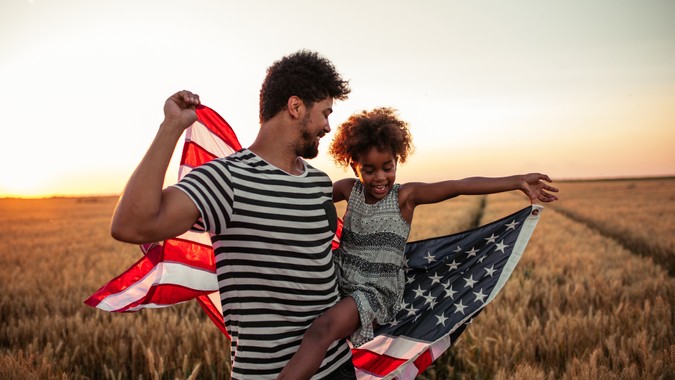 bernardbodo / Getty Images/iStockphoto
Independence Day — a federal holiday that celebrates America's independence from Great Britain — is celebrated on July 4 every year. Although the day prior is not an official holiday, many people might be curious if banks are open on July 3 or if they are closed just before the Fourth.
Keep reading to see if your bank is open on July 3, which falls on a Friday this year.
Are Banks Open on July 3?
Regarding holidays, banks typically follow the Federal Reserve's lead. When federal holidays fall on Saturday, as is the case this year with Independence Day, the Fed's policy is to keep all of its banks and branches open on Friday and closed the following Monday. While some banks observe the preceding Friday when July 4 is on Saturday, you will still find many banks open on July 3.
So if you're wondering whether banks are open July 3, the short answer is: It's up to them. Banks can open or close their branches any day they like. You should check with your bank to make sure it is indeed open so that you don't make a trip in vain.
Banks Open on July 3
If you need to visit your bank on July 3, you're probably in luck. Because the Friday before Independence Day is not a bank holiday, most institutions will conduct business as usual. Even if your bank is not on the following list, it will likely be open. Before you head out, call your local branch to confirm its schedule.
Sponsors of
These banks will definitely be open on July 3:
City National Bank
First Citizens Bank
KeyBank
People's United Bank
UBank
How To Bank on July 3
Since most banks are open on July 3, you can likely get assistance at a branch as usual. If for some reason your bank is closed, you still have options, including the following:
Using your bank's online banking platform or mobile app
Using a mobile payment app, such as Zelle or Venmo
Visiting an ATM
Calling your bank's customer service line if it's open
Between all of these options, you should be able to take care of most of your financial needs, such as obtaining basic information or making a deposit, withdrawal or transfer.
Upcoming Bank Holidays in 2020
According to the Fed, most banks will be closed on the following holidays this year:
July 4: Independence Day
Sept. 7: Labor Day
Oct. 12: Columbus Day
Nov. 11: Veterans Day (most banks)
Nov. 26: Thanksgiving Day
Dec. 25: Christmas Day
Joel Anderson and Steffi Cao contributed to the reporting for this article.
Schedules are subject to change and may vary for individual branches.
Sponsors of
This article has been updated with additional reporting since its original publication.