How To Find and Use Your Synovus Login
Enroll in online banking and get access to your Synovus account.
Synovus traces its roots to 1888 and now operates 300 branches across the Southeast. If you have an account at Synovus, you can access it electronically via the bank's website or mobile app. But first you'll need to enroll in online banking and set up a login.
This guide covers all the ins and outs of using your Synovus login, including the following:
How To Log In to Your Synovus Account From a Computer
Synovus offers online banking through its My Synovus portal. To enroll, you'll need to provide the same information you provided Synovus when you opened an account, including your name, account number, date of birth and Social Security number. As part of the process of enrolling in online banking, you'll choose a username and password.
When you want to log in to your accounts, simply go to the My Synovus webpage, enter your username and password, and click "Submit." 
Everything You Need To Know: How To Open a Bank Account Online
How To Log In to Your Synovus Account From a Mobile Phone or Tablet
Synovus has apps on both Google Play and the App Store. As with the website, logging in to your account on a mobile device is a quick process: Simply enter your username and password.
In some cases, you may be asked security questions or be sent a one-time password to log in.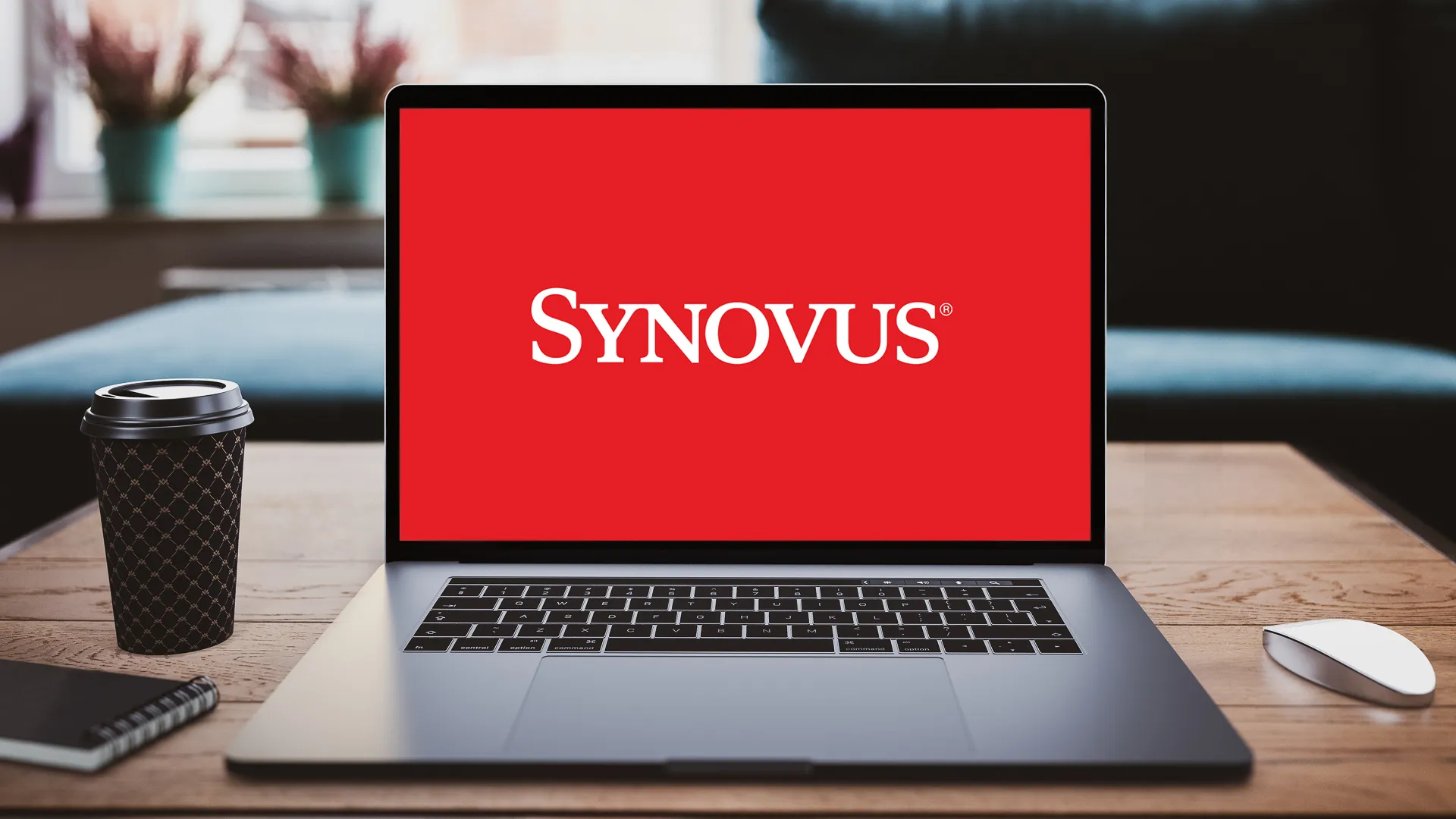 How To Retrieve a Forgotten Username or Password
If you've forgotten your Synovus password, it's a simple process to get it back. Go to the "forgot password" page and enter your username or email address. You'll receive a link to reset your password. 
If you've lost your username, you can provide some identifying information to get it back. Here are the steps to follow:
Provide either your account number or your Social Security number.

Enter your phone number.

Enter your date of birth.

Click "Next."

Answer the security question on the following page.

How To View Your Synovus Statement Information 
You can view up to 24 months of Synovus statements online. Here's the process: 
Log in to your account.

Navigate to "Settings."

Click on "Accounts."
Once your accounts open on your screen, you can view and manage all of your account statement options. You can also choose to stop receiving paper statements entirely.  
Also See: Best Online Checking Accounts at a Glance
How To Contact Synovus If You Have Trouble With Your Account
The primary way to contact Synovus is through its customer service number at 888-796-6887 (800-SYNOVUS).
You can also contact customer care via a secure message, although you might not receive a response for up to 24 hours. To do so, go to your "Accounts" page, then click the envelope icon on the top right of the page. 
What Are the Benefits of Online Banking?
The primary benefit of online banking is convenience. With online banking, you don't have to visit a branch or talk to a customer service representative on the phone to get basic account information. At Synovus, you can also handle certain banking transactions online, such as transferring money to and from linked accounts. 
Up Next: Best Regional Banks of 2020
More on Synovus
More on Using Your Bank Login
This content is not provided by Synovus. Any opinions, analyses, reviews or recommendations expressed in this article are those of the author alone and have not been reviewed, approved or otherwise endorsed by Synovus.