How To Find and Use Your RBC Bank Login
Find out how to access the online banking features RBC offers.
Royal Bank of Canada's stated mission is to provide banking services to Canadians working or living in the U.S. and select other global markets. To that end, RBC staffs its team with experts who can break down the differences between banking in Canada and elsewhere.
RBC Bank's online and mobile platforms are used by customers with either a Canadian or U.S. account. Keep reading to learn how to use and log in to your RBC Bank account:
How To Log In to Your RBC Bank Account From a Computer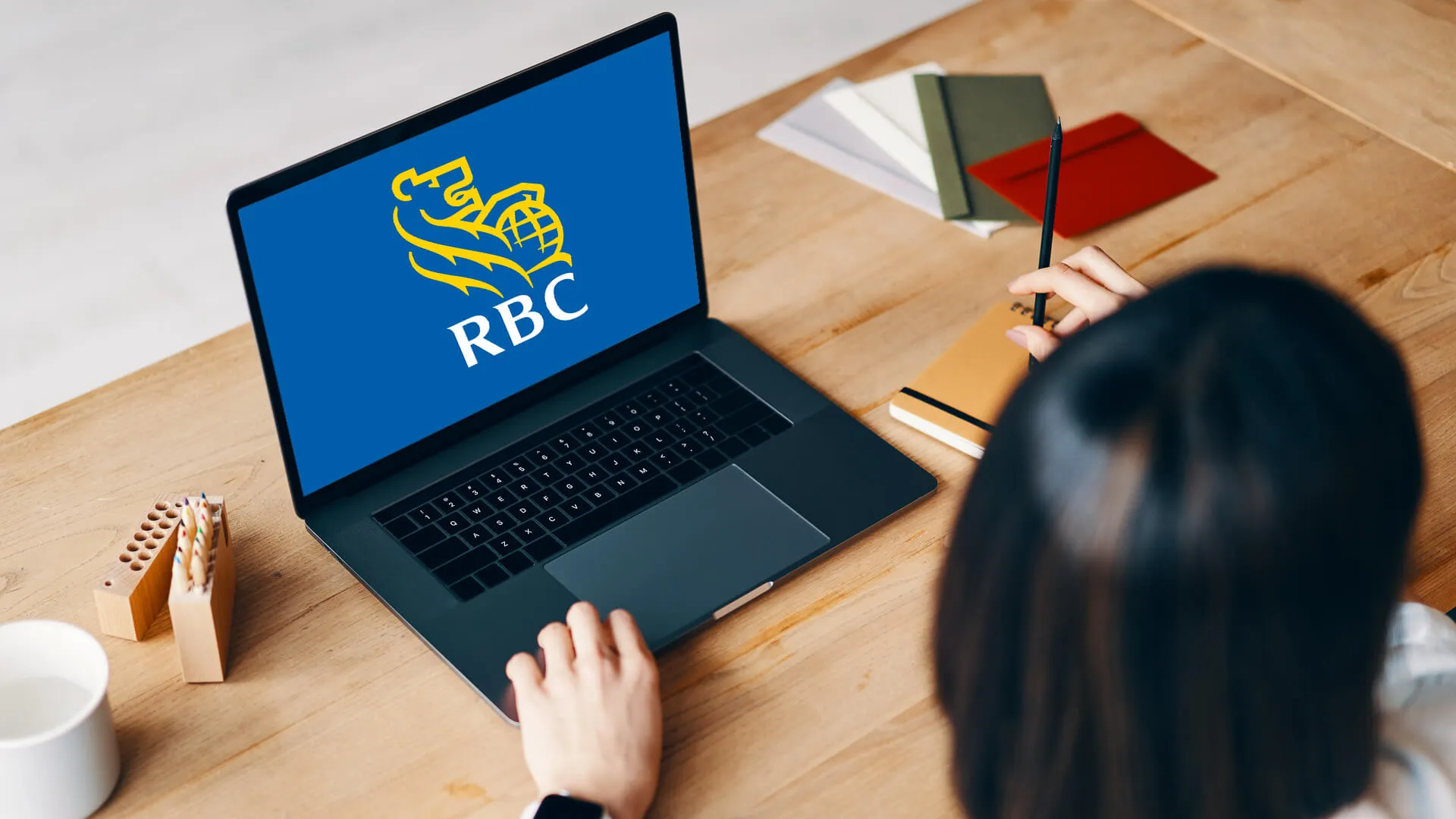 You can log in to your RBC Bank U.S. account from the bank's homepage by hovering over the "Sign In" button, located on the top-right corner of the page. To get started, simply follow these steps:
From the drop-down menu, select "RBC Bank (U.S.) Online Banking."
You'll be brought to a new page, where you'll enter your username and password and then click "Sign In."
To enroll in online banking, you'll need to identify yourself as an RBC client, using either an account number or card number.
Check Out: Newest RBC Royal Bank Promotions — Best Offers, Coupons and Bonuses
How To Log In to Your RBC Bank Account From a Mobile Phone or Tablet
The RBC Mobile app is available for iPhone, iPad, Apple Watch and Android users. Dubbed a "cross-border" mobile app, the platform lets you manage both RBC Canadian and U.S. accounts with a single sign-on and also gives you the option of transferring money between the accounts. Just download the app and log in using your username and password. You can also access online banking from your mobile browser if you prefer.
How To Reset a Forgotten Password
To reset your RBC U.S. bank account credentials, click the "Forgot Login Info?" button below the username and password fields on the login page. You'll need to provide the following:
Your name
Date of birth
Social insurance number or Social Security number
RBC Bank account number
Enter these details in their respective fields, then click "Submit."
How To View Your RBC Statement Information
You can view your RBC statement information when you sign in to your account online. To view it in the mobile app, follow these steps:
Sign in to the app.
Select the "More" menu.
Select "Statements."
From there you just select the account statement you want to view. You can also elect to receive electronic statements to save paper.
Also See: Online Bill Pay — What It Is and How To Use It to Your Advantage
How To Contact RBC Bank If You Have Trouble With Your Account
Whether you're in Canada or the U.S., you can reach RBC Bank toll-free by calling 800-769-2553. Alternatively, you can send RBC a secure message using your online account.
What Are the Benefits of Online Banking?
Online banking lets you handle a number of tasks that range from transferring money and setting up online payments to compiling your account transactions and statements in one place. As the world becomes more digitized, online banking has turned into a standard feature for everyday banking. Having your banking power in the palm of your hand means more control over your finances as well as greater convenience.
Up Next: Best Online Banks of 2020

More on Using Your Bank Login
This content is not provided by RBC Bank. Any opinions, analyses, reviews or recommendations expressed in this article are those of the author alone and have not been reviewed, approved or otherwise endorsed by RBC Bank.