What Is the Best Credit Card to Use Overseas?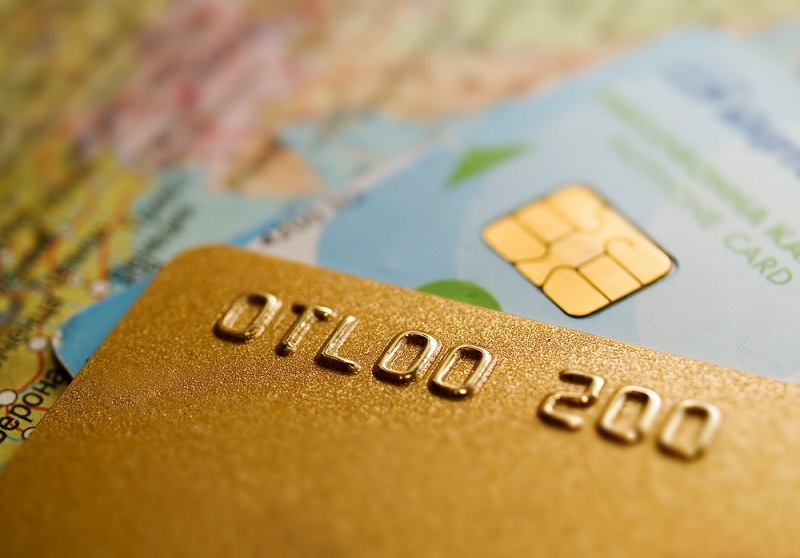 Forget baseball — traveling seems to be America's favorite pastime, with nearly 30.8 million of Americans heading overseas last year to Europe, the Caribbean, Asia and other destinations for some serious rest and relaxation.
But before you head overseas, do the smart thing and get the right credit card and debit card to bring with you on the trip. You'll want to make sure you're getting low or zero foreign transaction fees, easy accessibility on mobile devices and 24/7 international support on your cards while you travel.
The Best Cards to Use Overseas
Most major bank debit cards should work fine overseas, as long as you let your financial institution know where you're traveling.
On a recent trip to London and Paris, I used my PNC Bank Visa Debit Card and found, to my delight, that bank withdrawal fees were comparable to fees at U.S. banks. For example, I was only charged $1.75 per transaction at my London hotel ATM. But, I did run into some problems with smaller retailers and bistros in Paris. They had trouble running the cards without an embedded microchip that meets European payment standards.
As for credit cards, again, it's the big carrier cards that seem to work best. Many U.S.-based cards come with $3 foreign transaction fees, but there are some exceptions. Below are three of the best credit cards to use overseas:
BankAmericard Travel Rewards Credit Card: This card has no foreign transaction fee and no annual fee. It also has chip technology embedded, which offers added security when you're making purchases. Another perk: You can get an online-exclusive 10,000 bonus points if you spend $500 using the card in the first 90 days after you open it.
Capital One Venture Rewards Credit Card: This card is another good option. It carries no foreign transaction fees, and it comes with a host of travel-friendly perks, including a one-time bonus of 40,000 miles after you shell out $3,000 on purchases within the first three months.
British Airways Visa Signature Card: Lastly, for some foreign flavor and decent perks, try the British Airways Visa Signature Card from Chase. With it, you earn 50,000 bonus Avios (that's lingo for British Airways reward points) after you make $2,000 in purchases within the first three months of getting the credit card. There is no annual fee the first year using the card, and you won't be charged foreign transaction fees.
How to Prepare for Your Overseas Trip
Once you've found a debit and credit card you want to bring with you on the trip, your work is still not done. There are a few things you should do before your trip to ensure you don't run into any hiccups when using one of your cards overseas:
1. Tell your bank you're traveling.
Most banks and credit unions keep a close eye on unusual card usage to help spot and stop fraud. If you don't let your financial institution know you're traveling, it might freeze your cards, leaving you with limited-to-zero access to your money. So before you leave, notify your bank about your travel plans.
2. Ask how to avoid ATM fees.
You'll also want to ask your bank on how you can avoid ATM fees while traveling. See if your bank has international partners that allow you to withdraw money without being charged.
For example, Bank of America is part of the Global ATM Alliance, which means you can use your Bank of America ATM or debit card at certain ATMs in different countries — such as BNP Paribas in France, BNL D'Italia in Italy, etc. — without incurring non-Bank of American usage fees for each withdrawal, transfer or balance inquiry.
3. Have a backup plan.
It's also advisable to have a Plan B even after telling the bank about your travel plans abroad. In some cases, your cards might not work because of the bank's automated fraud protection services. Or, you might not have access to ATMs. In that case, your best bet is to use local currency or obtain travelers checks overseas.
Keep reading: How to Protect Your Bank Account While Traveling
By using any of the cards mentioned above, you can enjoy low or no fees along with plenty of travel rewards during your trip. If you're heading to London, Paris or any other overseas destination, don't leave home without the right debit and credit card in hand.
Editorial Note: This content is not provided or commissioned by the bank advertiser. Opinions expressed here are author's alone, not those of the bank advertiser, and have not been reviewed, approved or otherwise endorsed by the bank advertiser. This site may be compensated through the bank advertiser Affiliate Program.