Small Business Spotlight 2022
Spread the Word
Share with your friends and help a small business!
Featured Stories from the 2021 Small Business Spotlight on GOBankingRates
Related Articles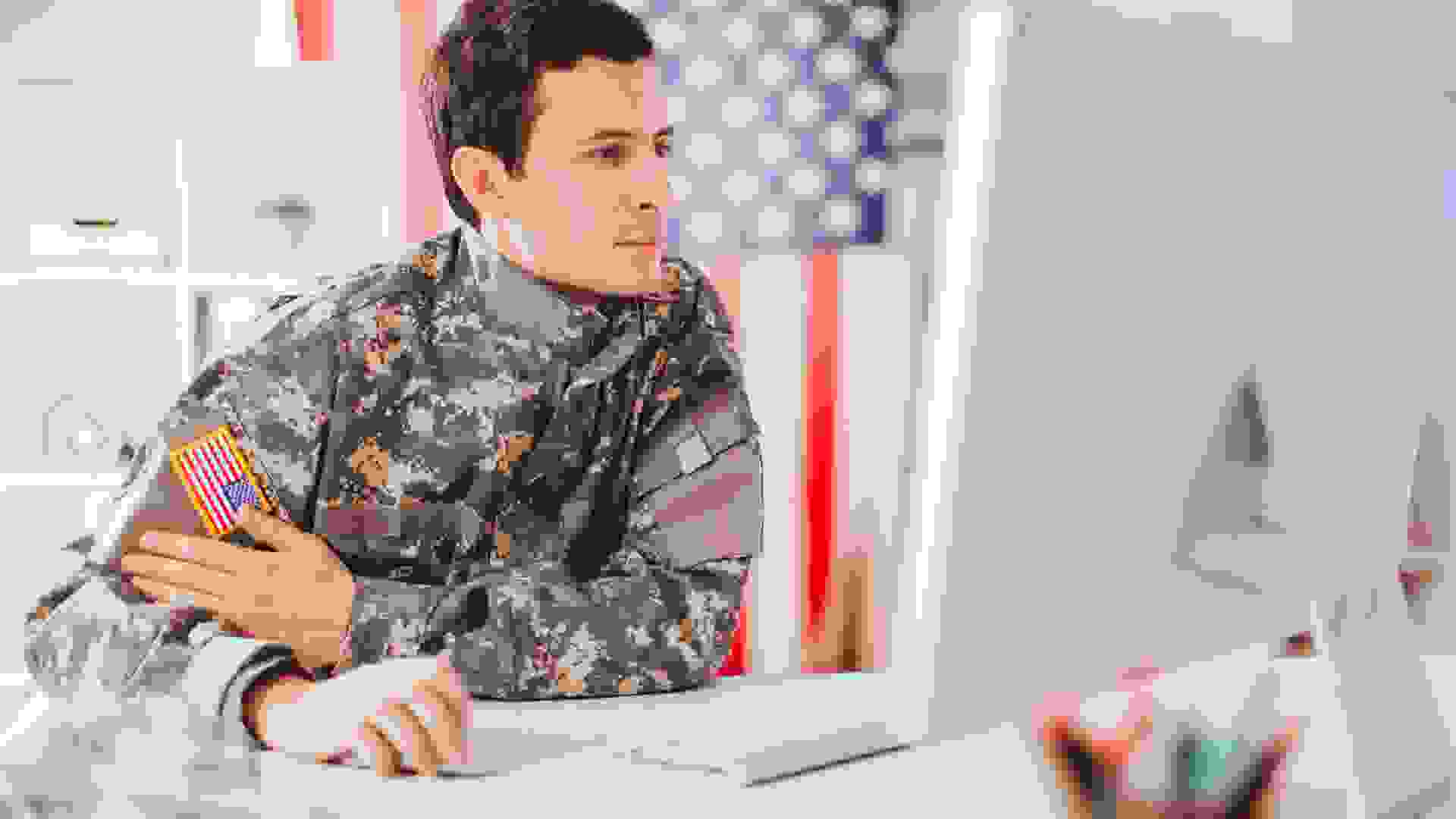 Save For Your Future
Sponsors of
Save For Your Future
Sponsors of
The Latest from GOBankingRates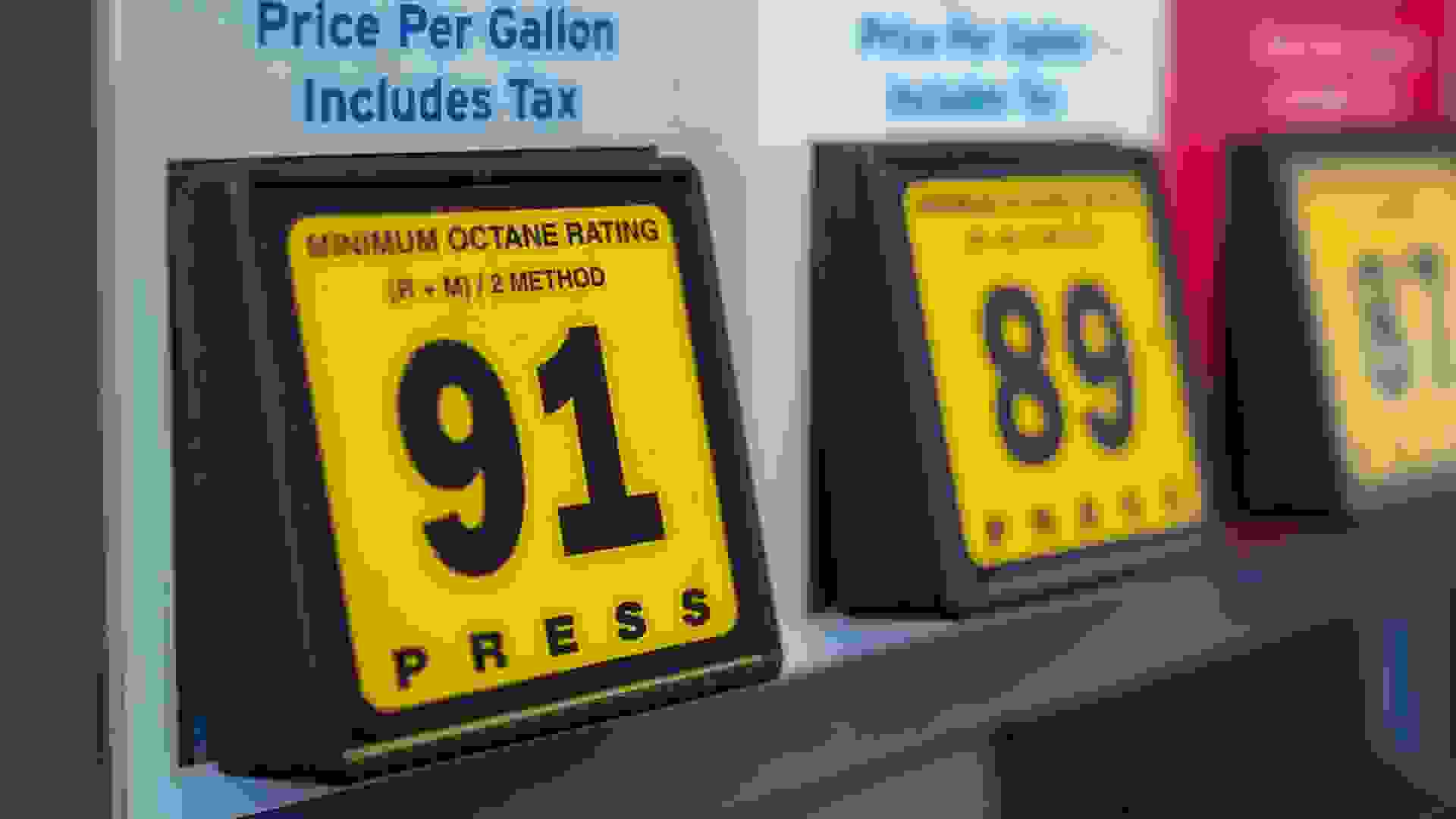 It's probably just a coincidence — at least according to one expert — but a recent dip in U.S. gasoline prices has coincided with calls for a national boycott of gas stations that began circulating…
READ MORE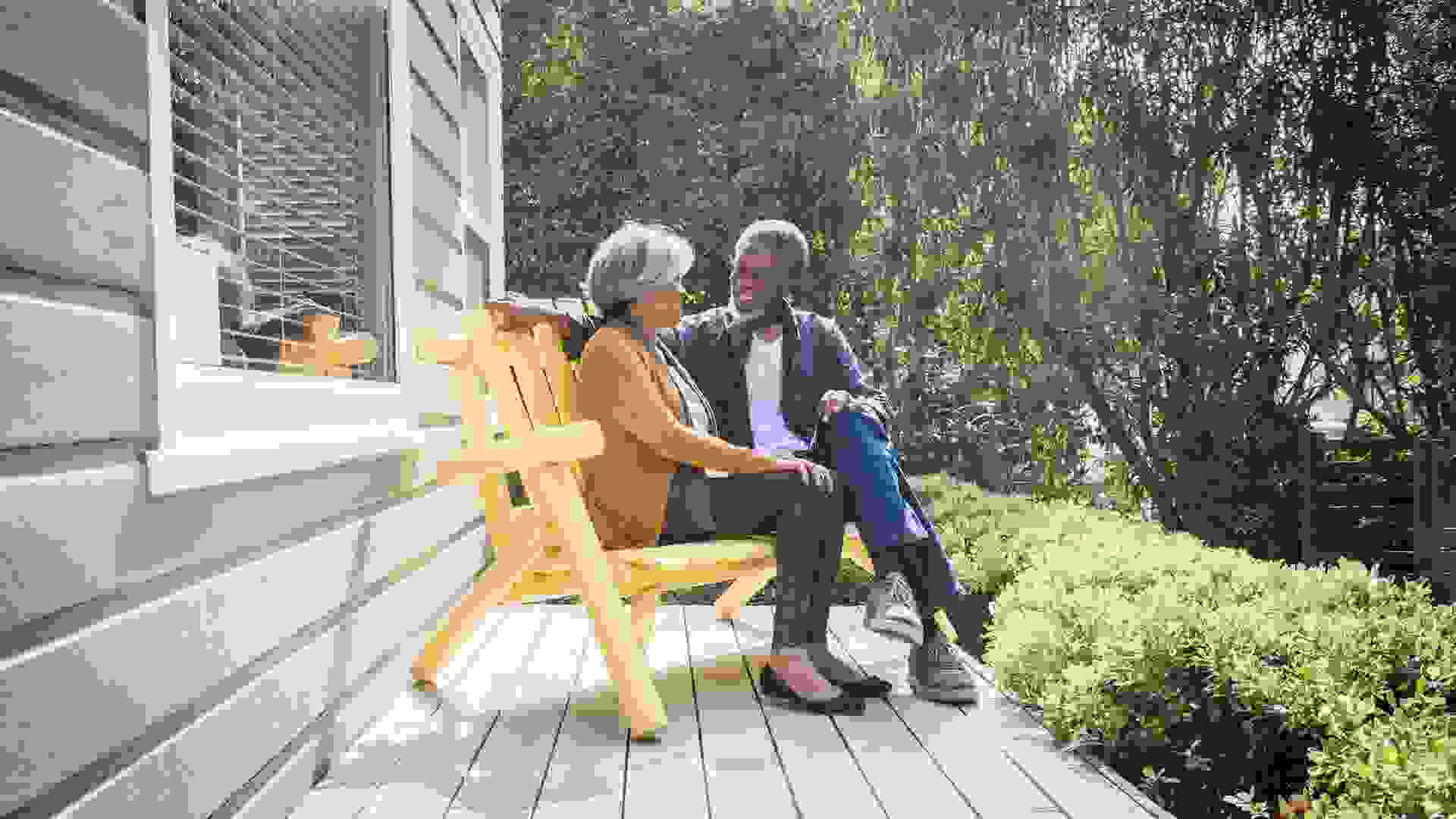 If you're eligible to receive Social Security benefits, you may receive your payments outside of the U.S. However, the Social Security Administration has noted that there are countries to which they…
READ MORE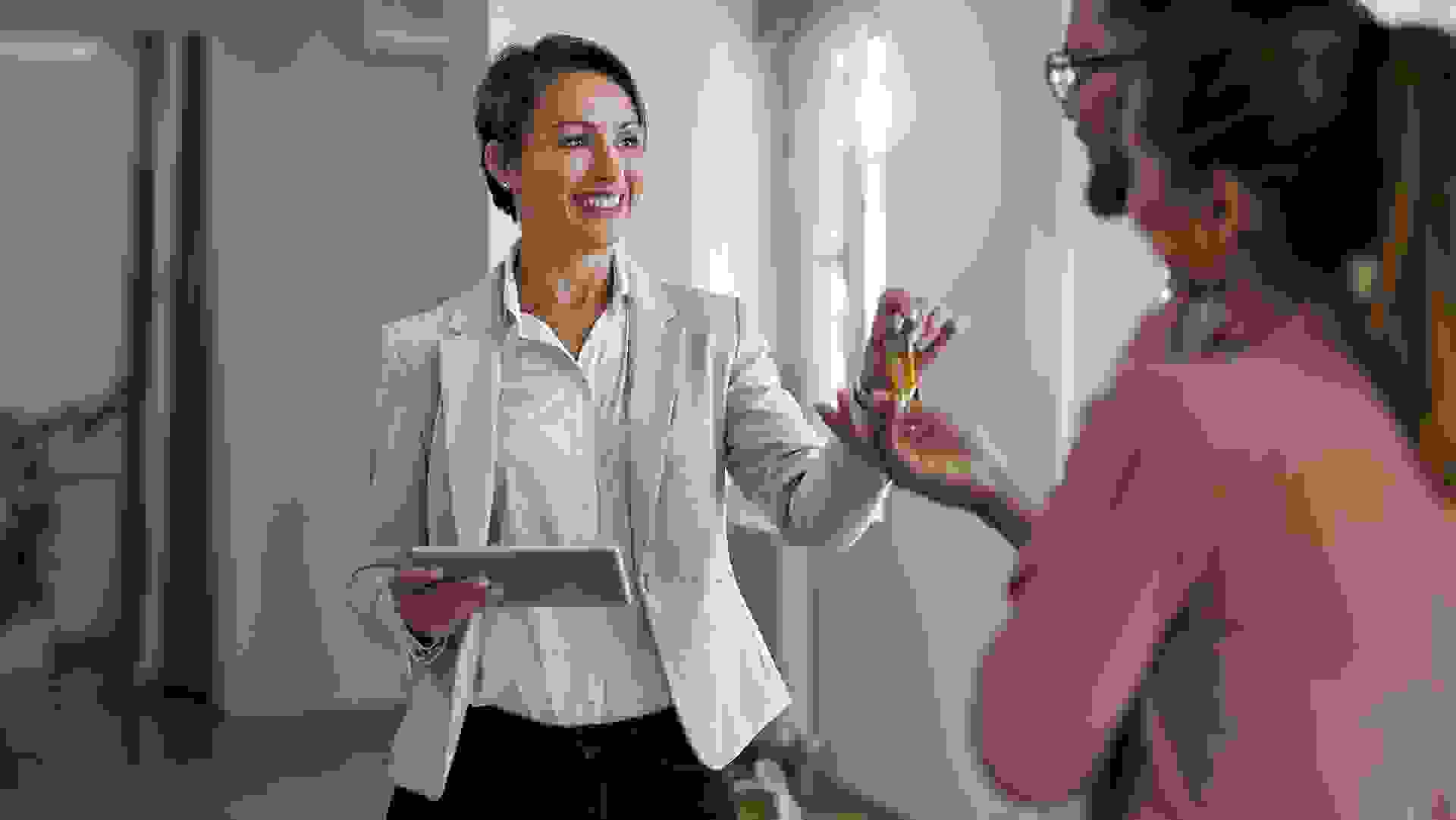 When interest rates are low, conventional mortgages rule the day. There's no need to take a chance with an adjustable rate mortgage (ARM) if you can lock in a 3.5% or lower rate for 30 years. See: How…
READ MORE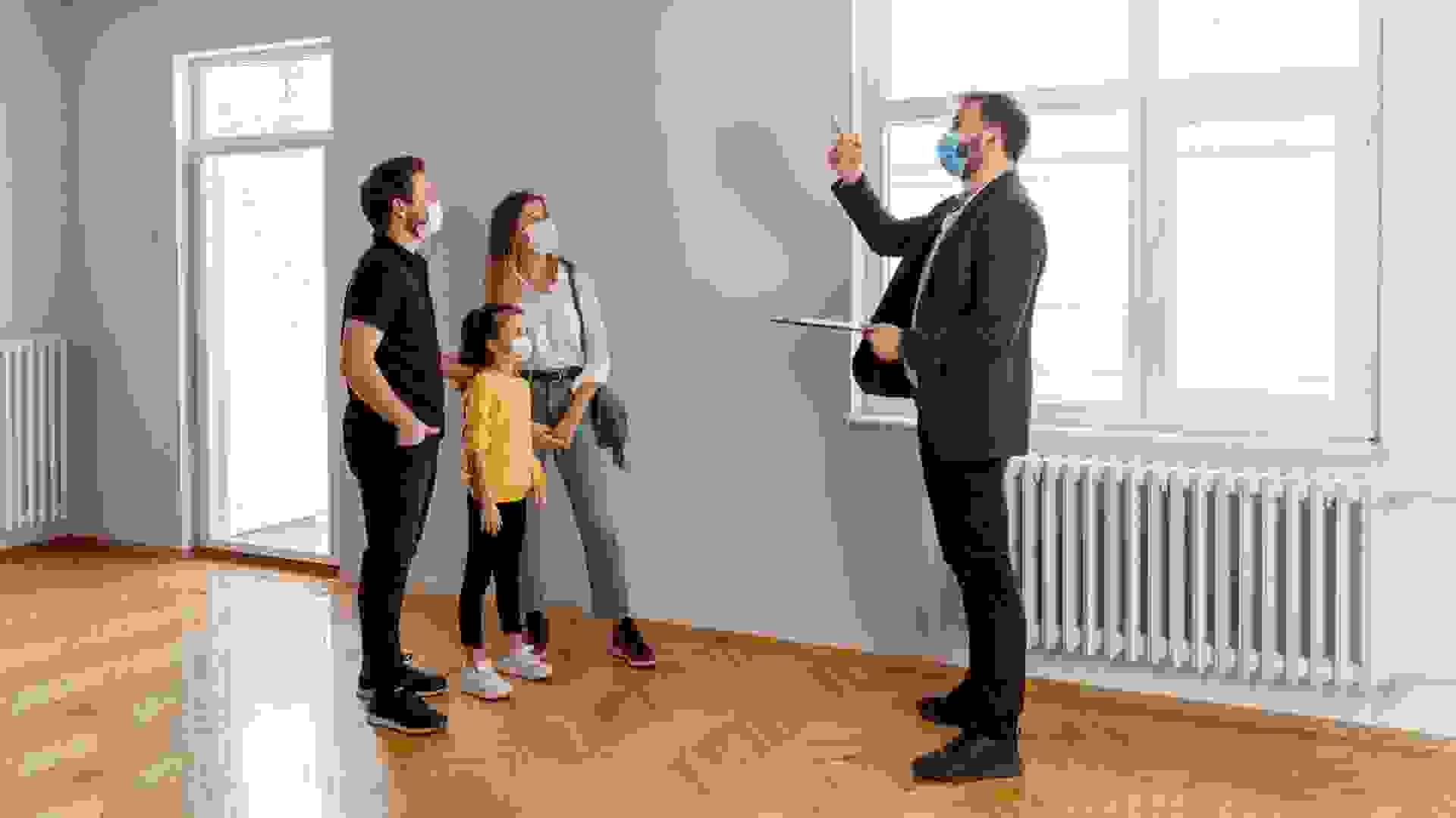 Housing prices could drop by as much as 10% in many U.S. cities, per Fortune, referencing a new report from Moody's Analytics. However, the dip won't represent a national home price correction,…
READ MORE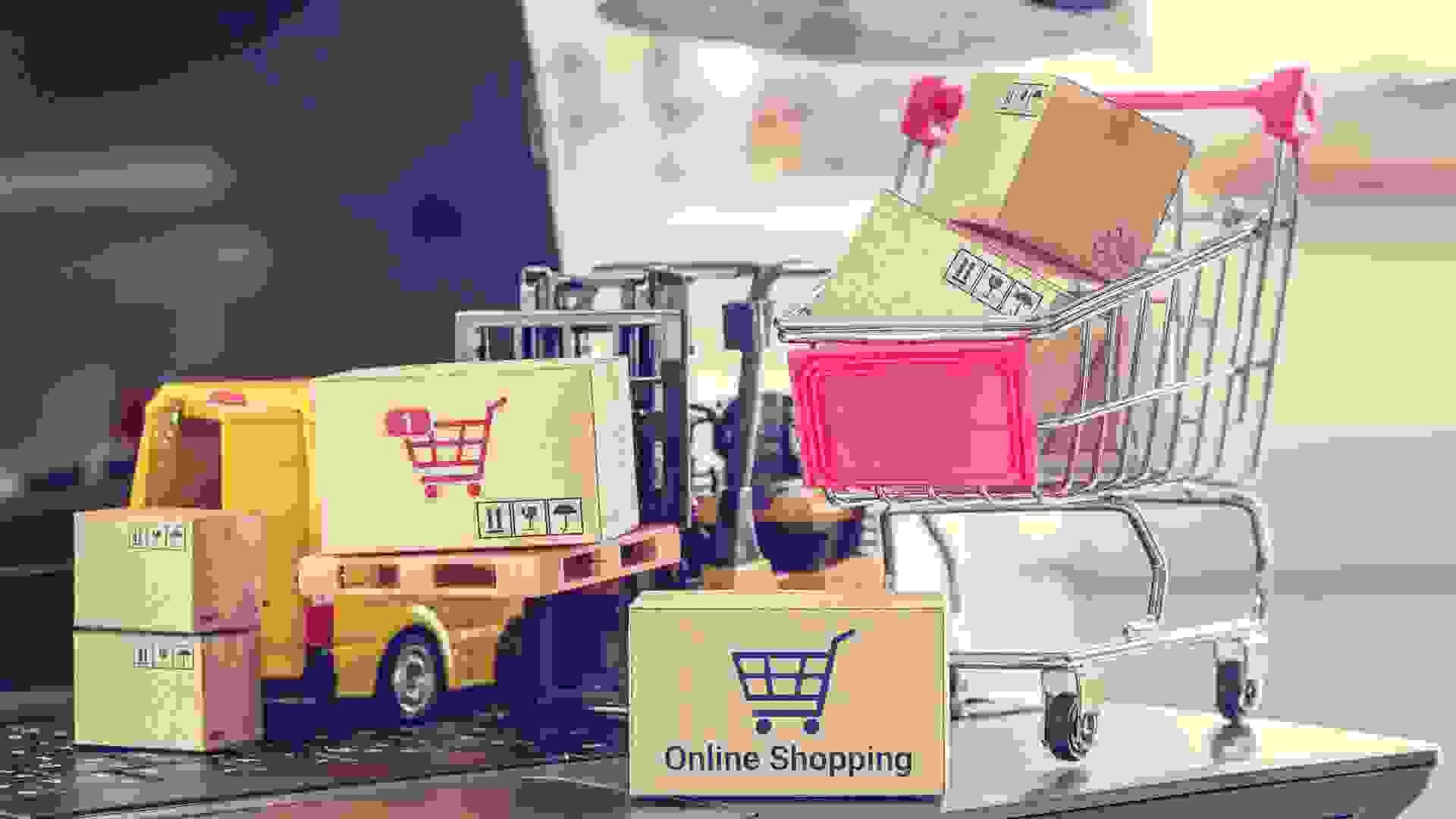 Saving money in a period of skyrocketing inflation is the financial equivalent of running an obstacle course, as prices for everything from bacon and ground beef to milk, eggs, potatoes and rice are…
READ MORE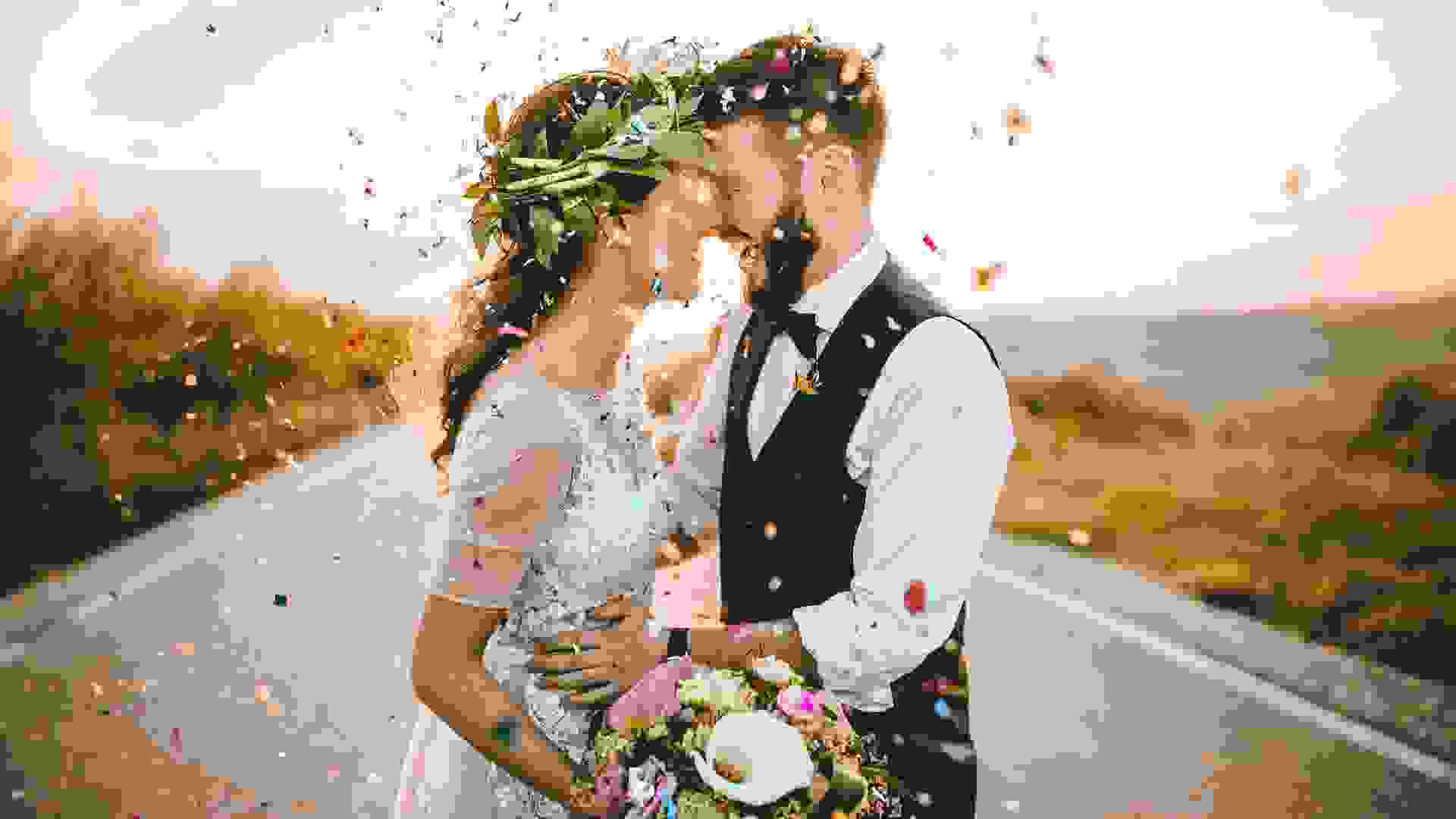 Wedding month is upon us. For brides and grooms, that often means a long list of last-minute things to do, from a final fitting for your dress or tux to putting together wedding favors. But if you're…
READ MORE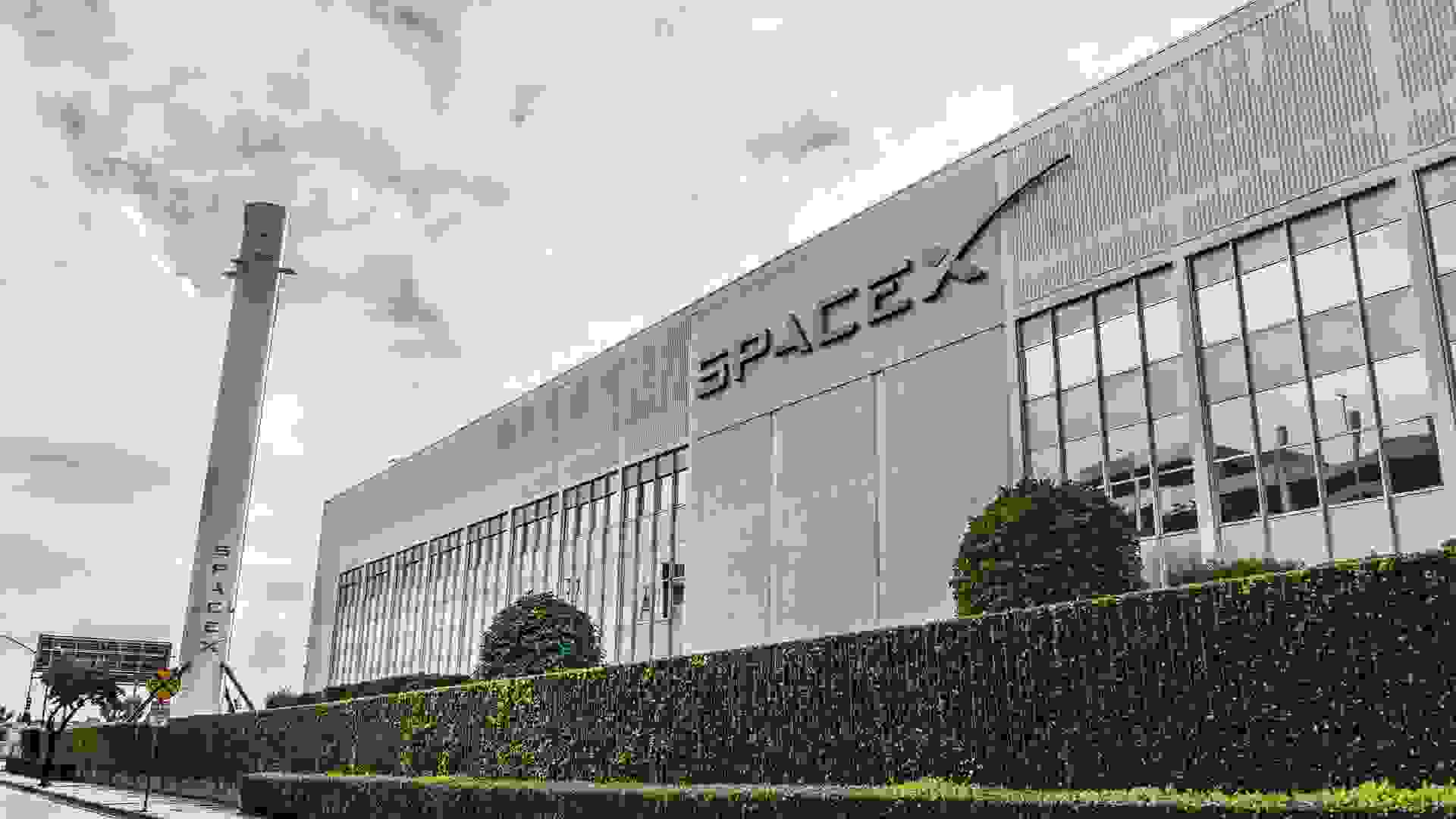 The Federal Communications Commission granted approval for Elon Musk's SpaceX company to provide Starlink satellite internet to a range of vehicles, including RVs and planes. While the decision is a…
READ MORE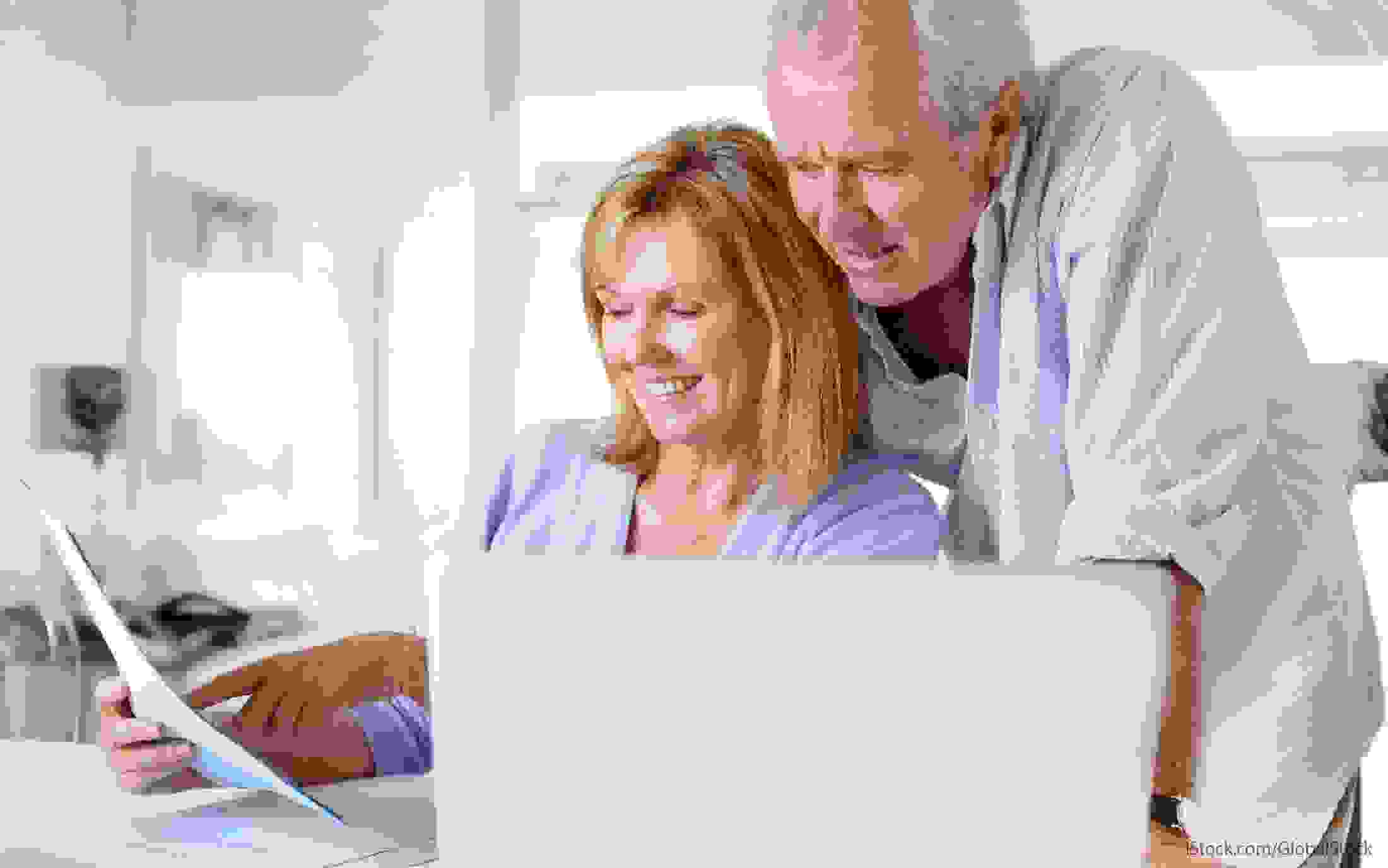 If you are of an age to receive Social Security benefits, it is likely that you are not getting the overall maximum monthly payment of $4,194. To do so would require you to have worked 35 years,…
READ MORE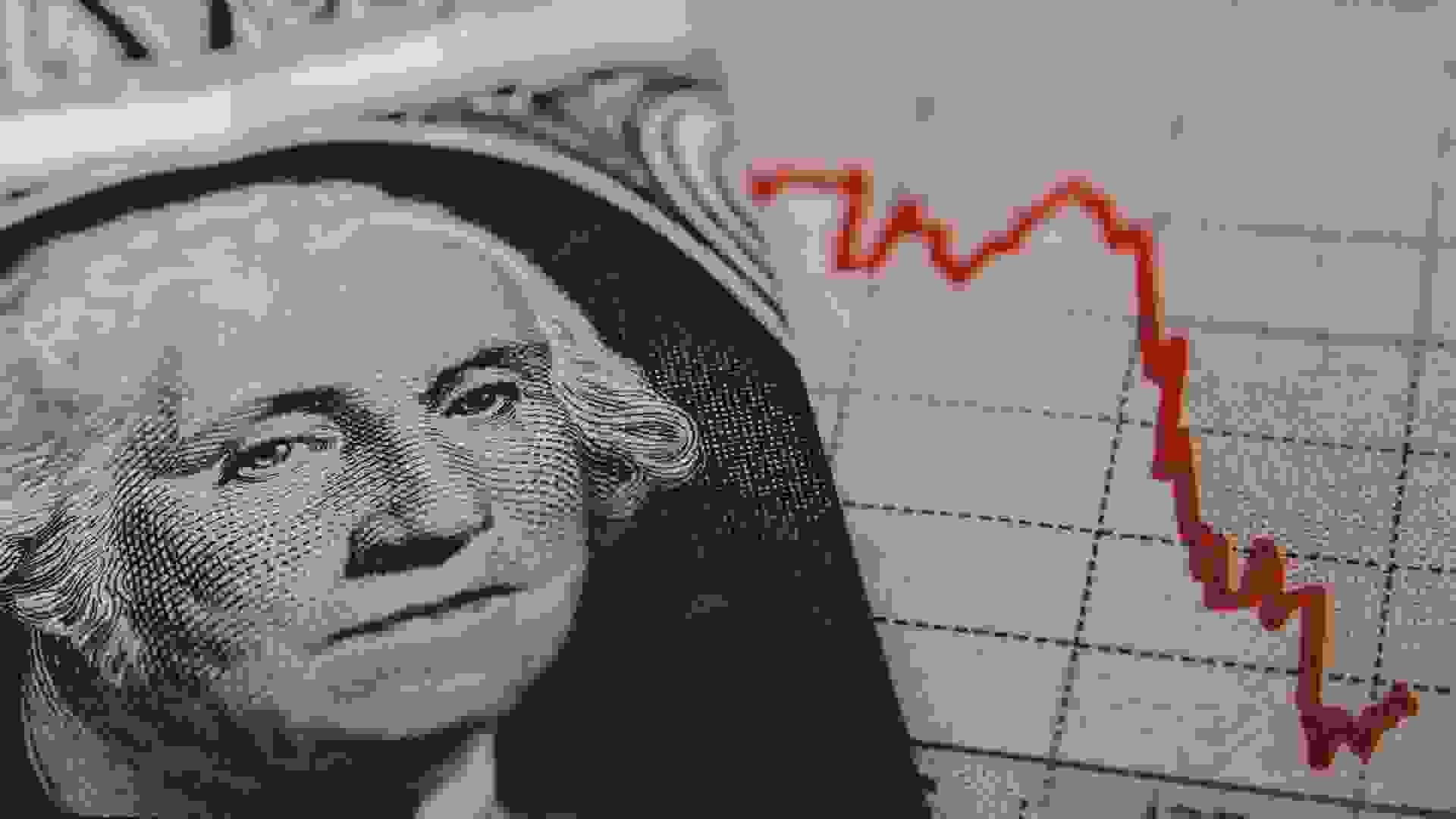 Fears of a U.S. recession moved from the worry stage to the reality stage late last week, according to a Federal Reserve tracker that says the recession has already begun. See: 10 Things You Should…
READ MORE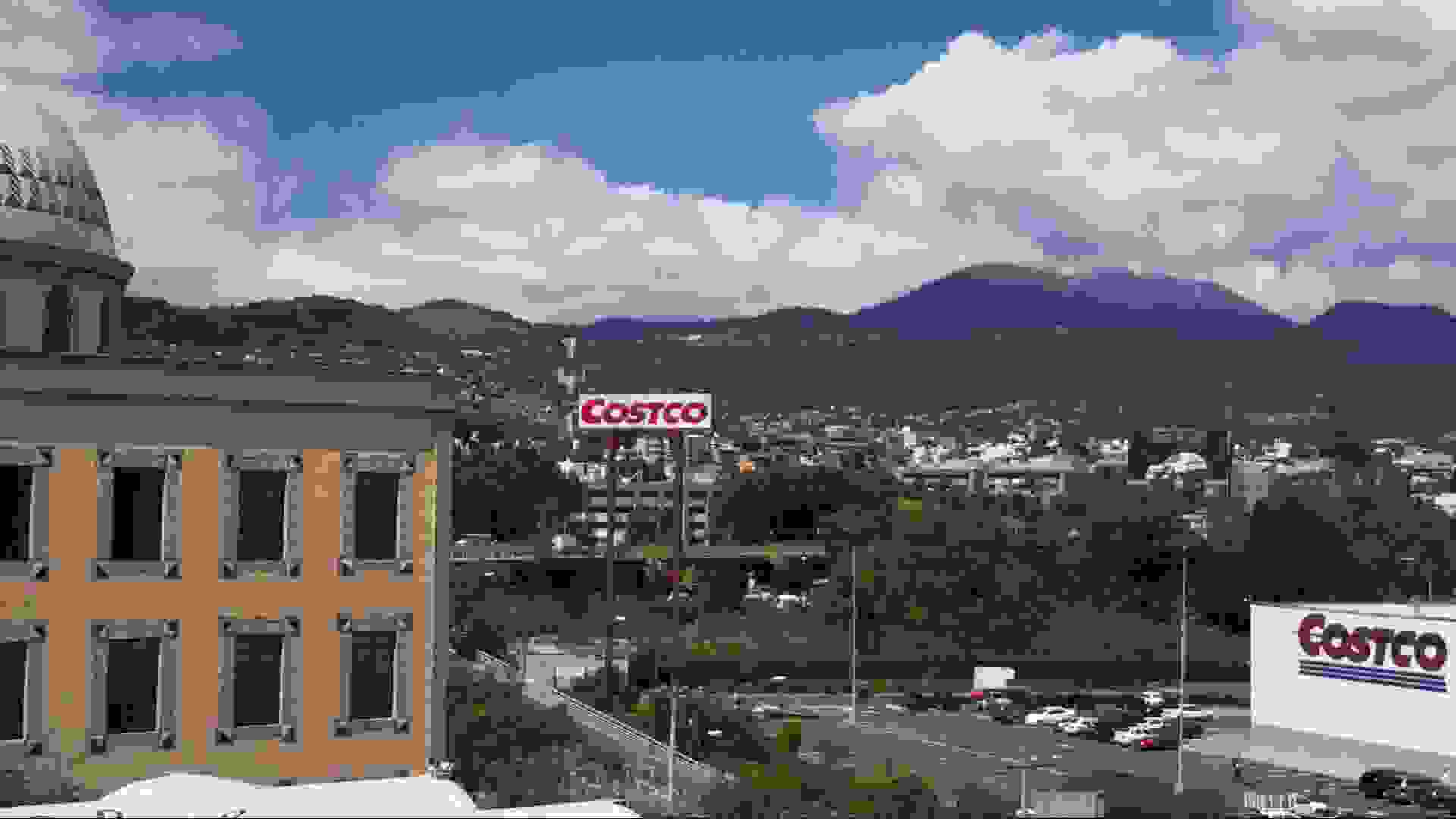 Before you make your list and check it twice, find out when Costco is open during the holidays so you don't miss any opportunities to save.
READ MORE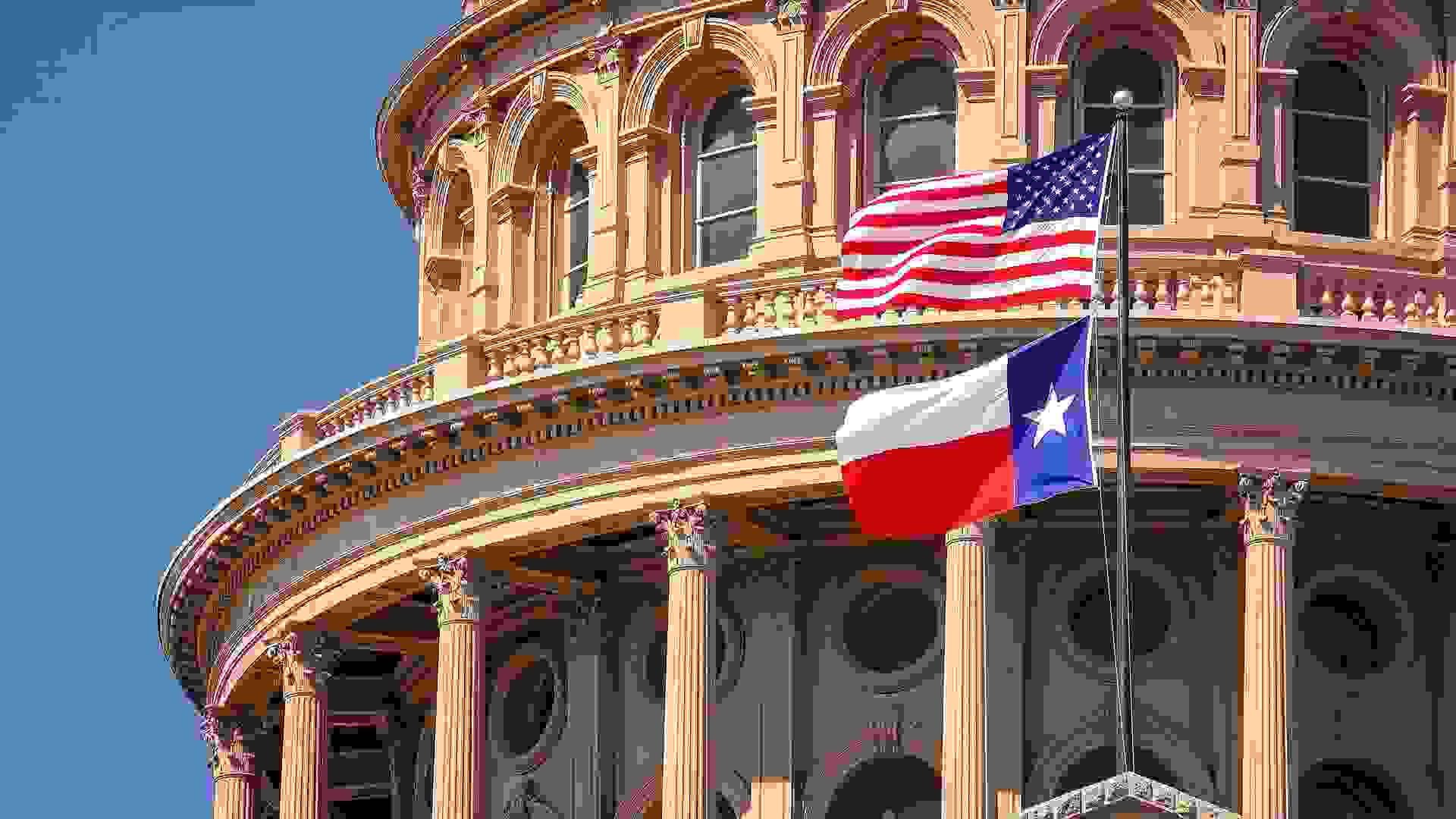 The swiftness with which the coronavirus pandemic wiped out the U.S. economy in early 2020 was breathtaking. Seemingly overnight, the U.S. unemployment rate shot up to an all-time record of 14.7% in…
READ MORE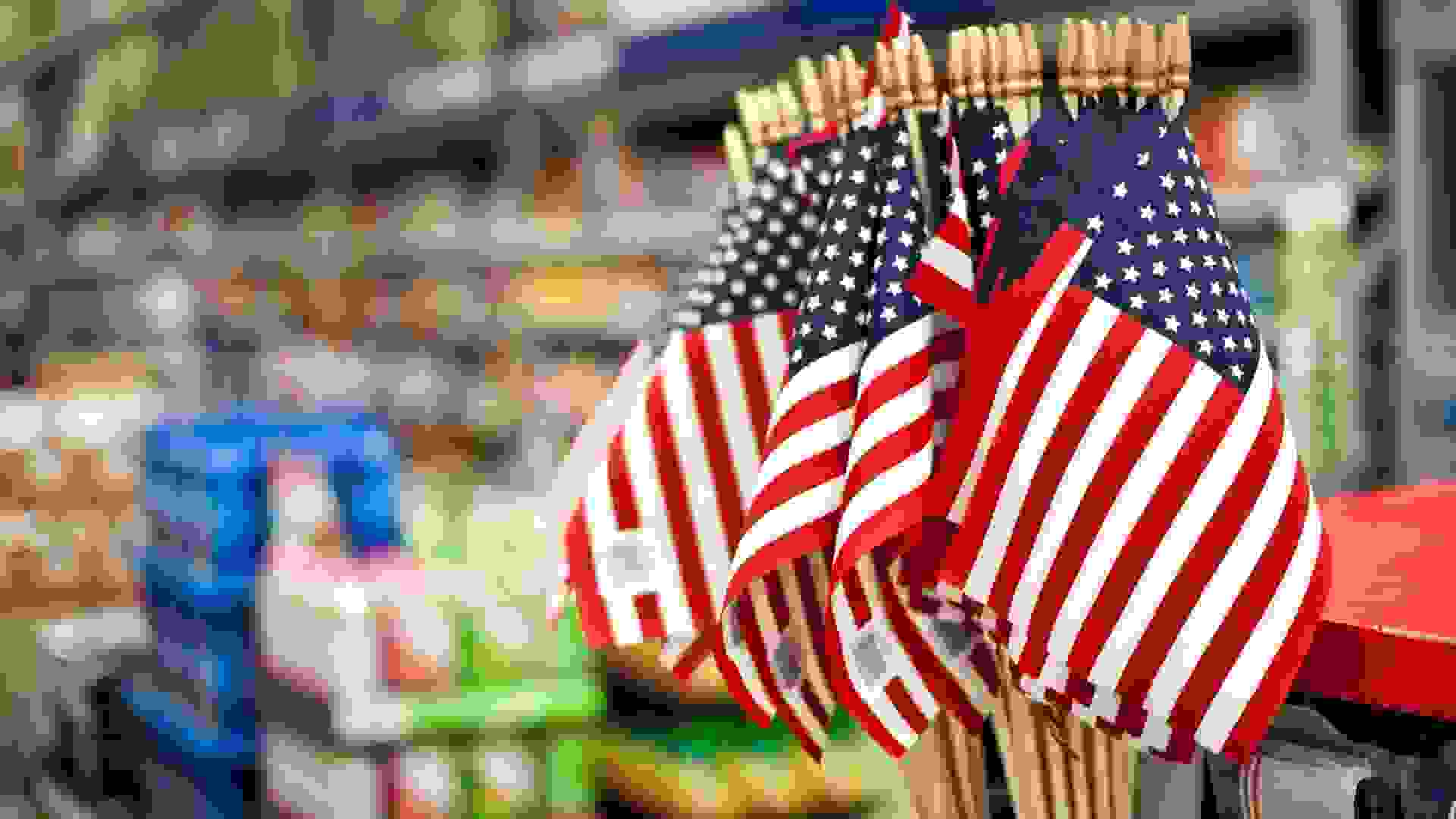 Americans are ready to celebrate to the max after missing out on the full extent of Fourth of July festivities the past couple of years due to the pandemic. As such, more and more retailers are making…
READ MORE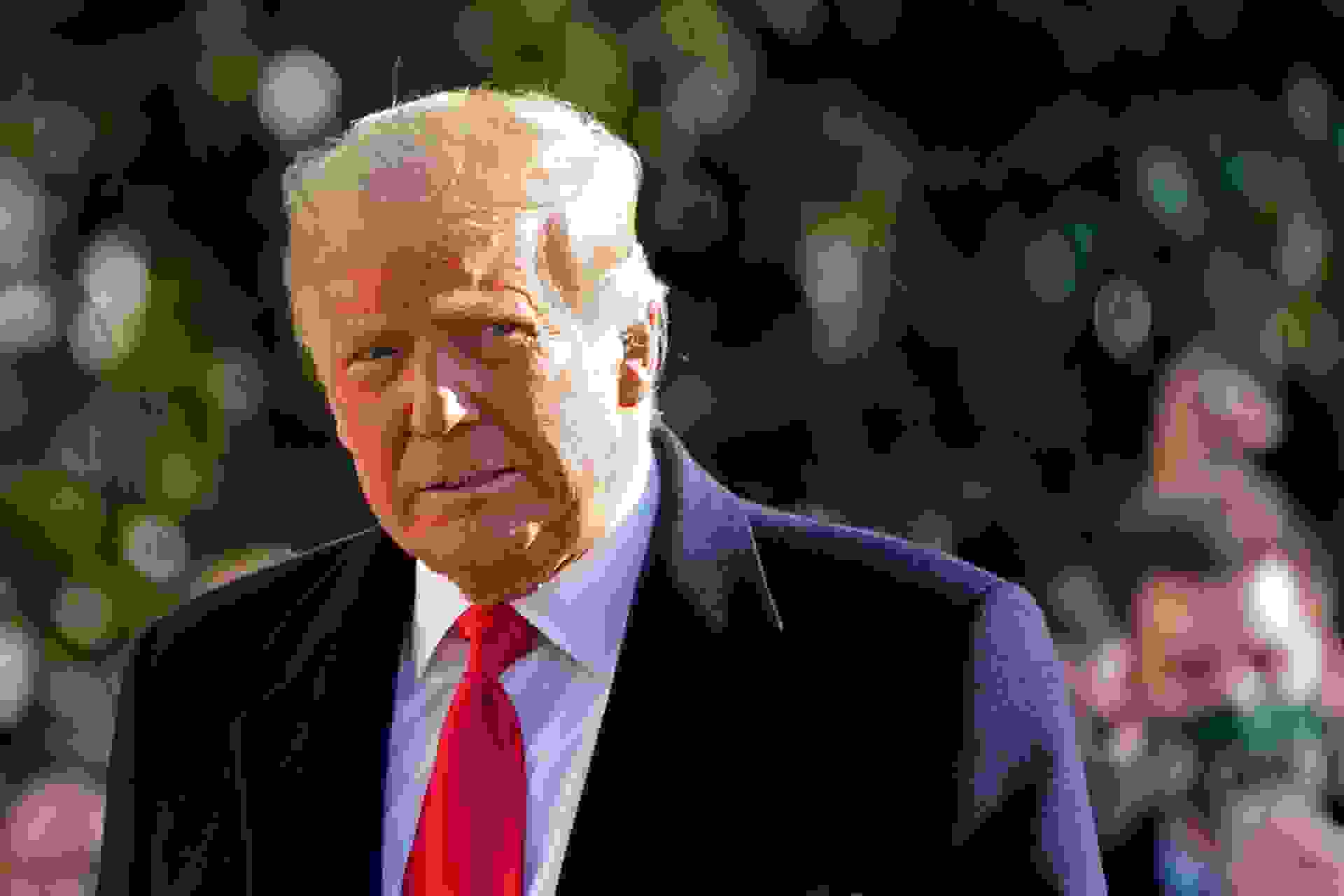 Donald Trump has held numerous titles in his first 75 years: father of five, grandfather of 10, husband (three times), billionaire, developer, reality television show host, president of the United…
READ MORE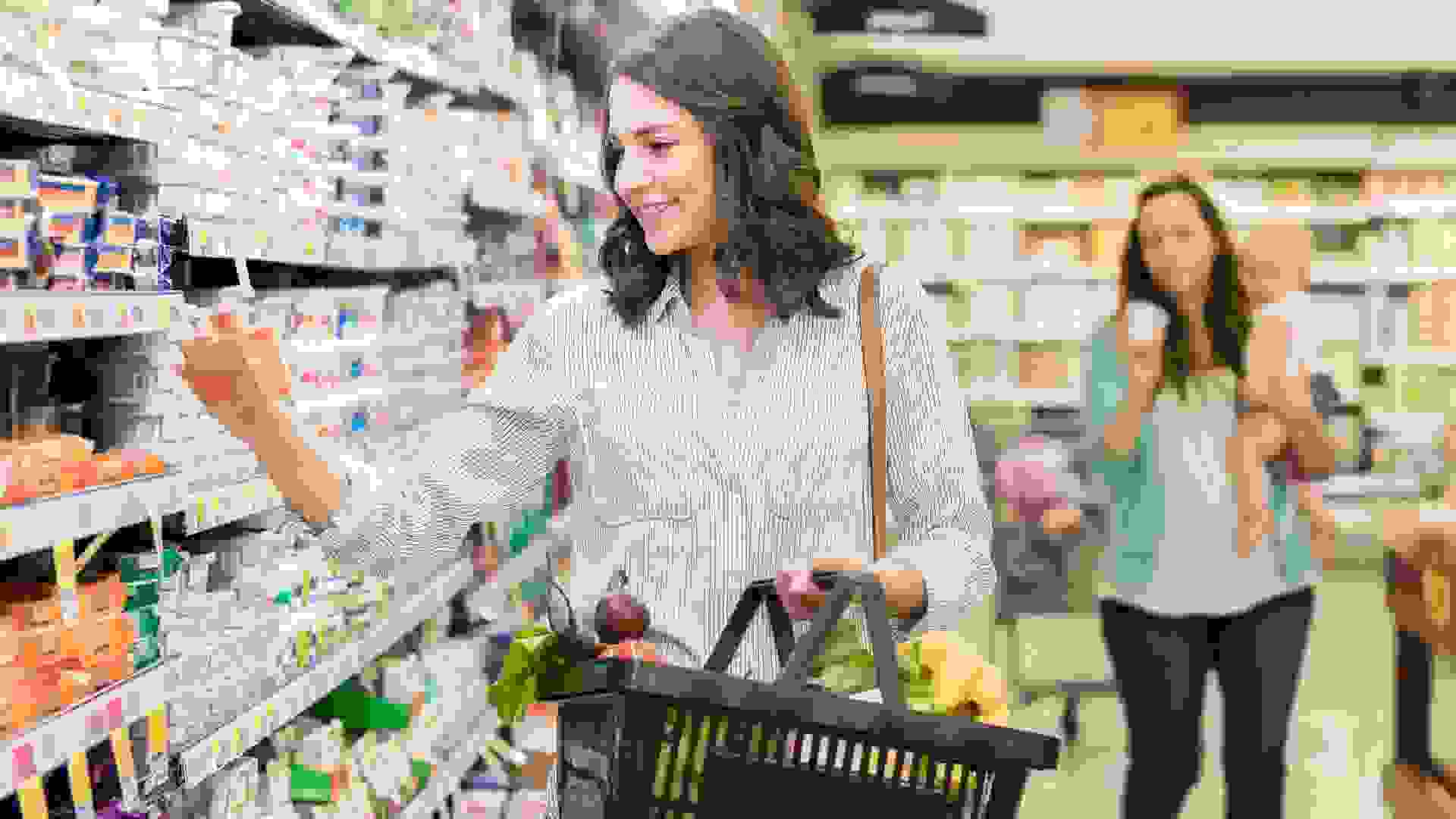 SNAP, formerly known as food stamps, is the largest federal assistance program, providing food-purchasing assistance to low-income households. While it's overseen by the U.S. Department of…
READ MORE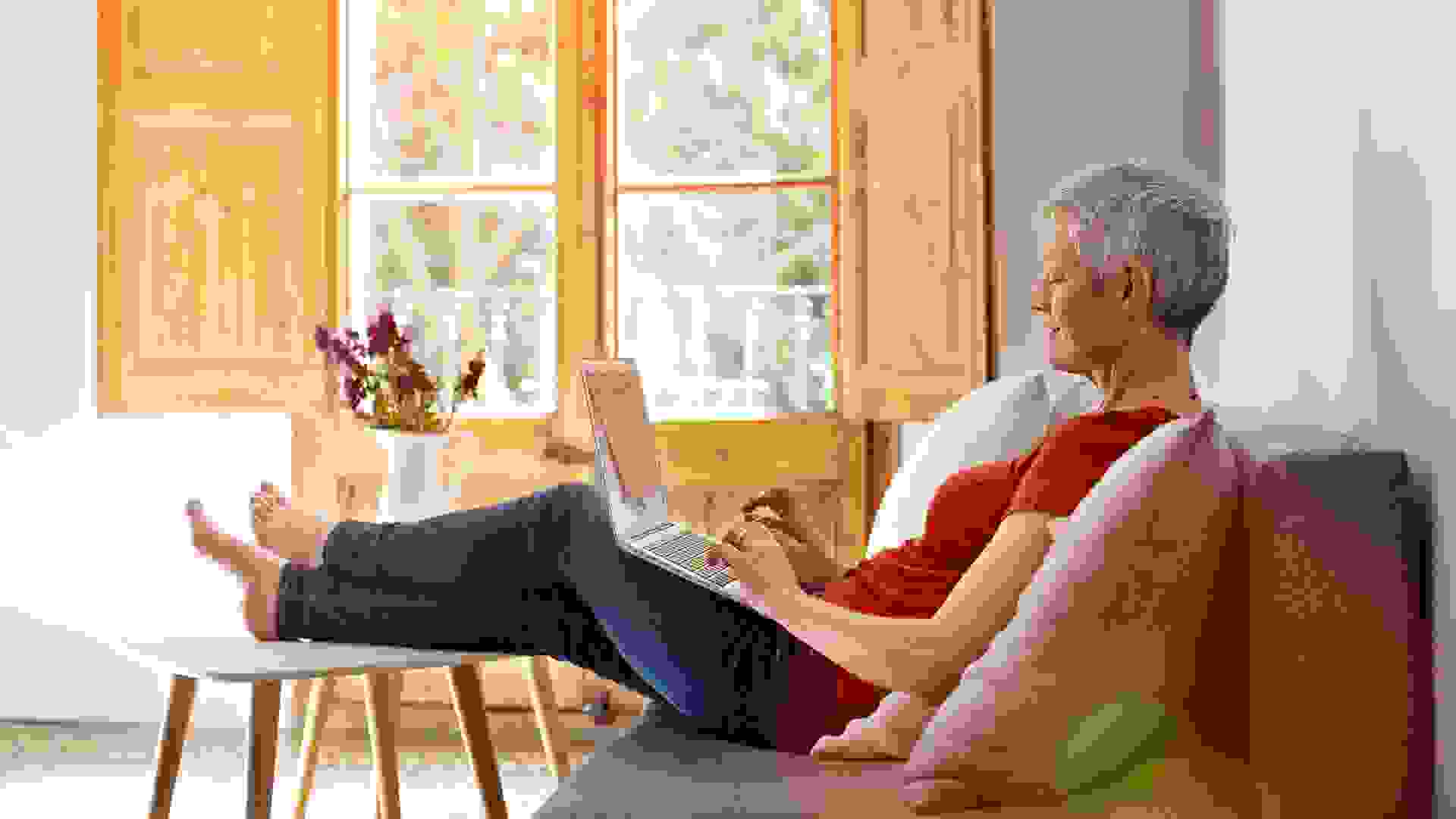 One of the reasons Social Security checks can cover bills for some retirees and not others is because benefits are based on income earned before retirement. The more you earn working, the more you pay…
READ MORE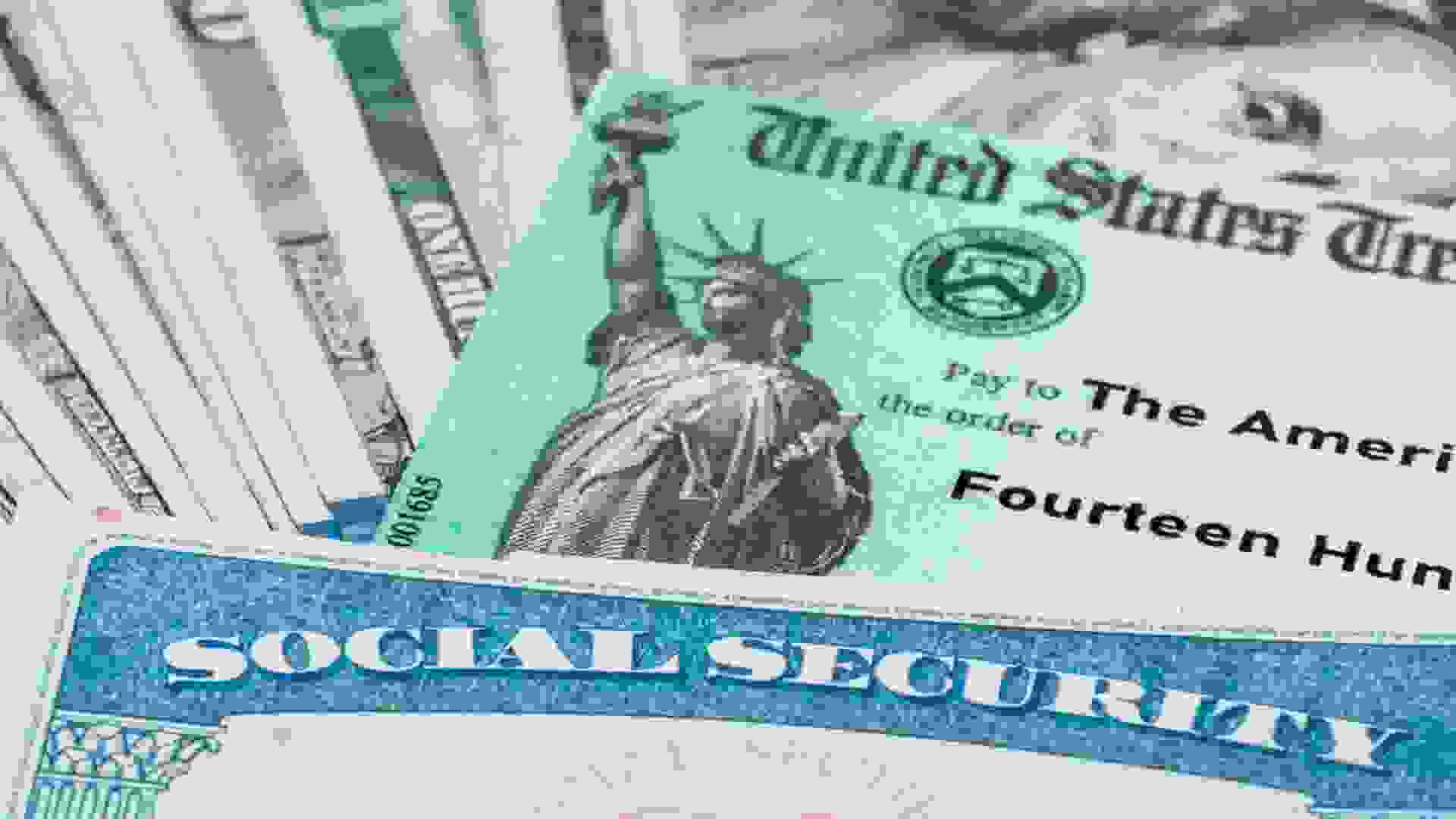 Social Security recipients could get an additional $2,400 a year in benefits if a new bill recently introduced to Congress wins approval — something seniors would no doubt welcome as surging…
READ MORE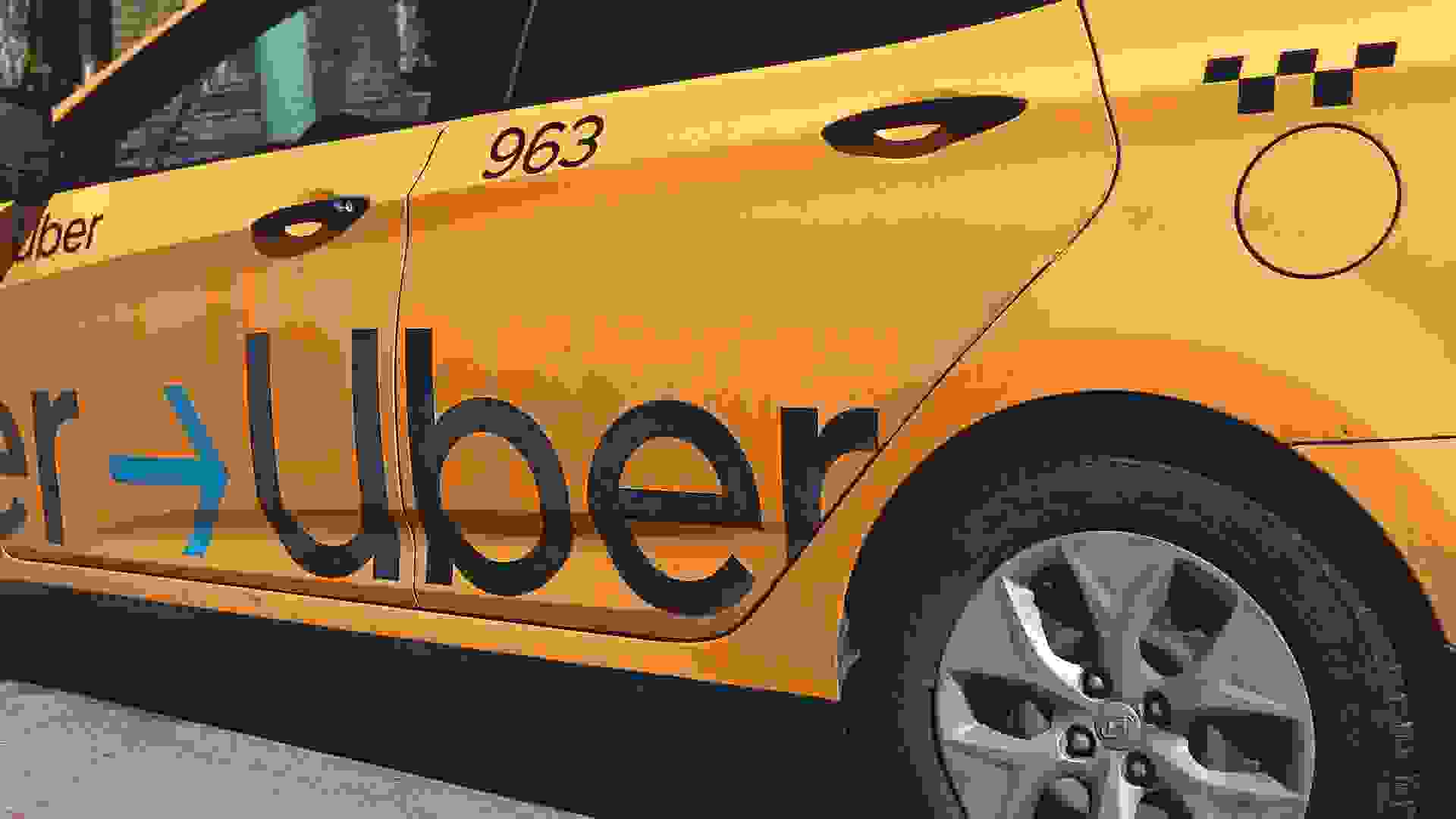 Many of us have forgotten a phone or a wallet in the back of an Uber. But what about forgetting a spray tan machine, 10 pounds of hamburger meat or a Billie Eilish ukulele? It happens too, apparently….
READ MORE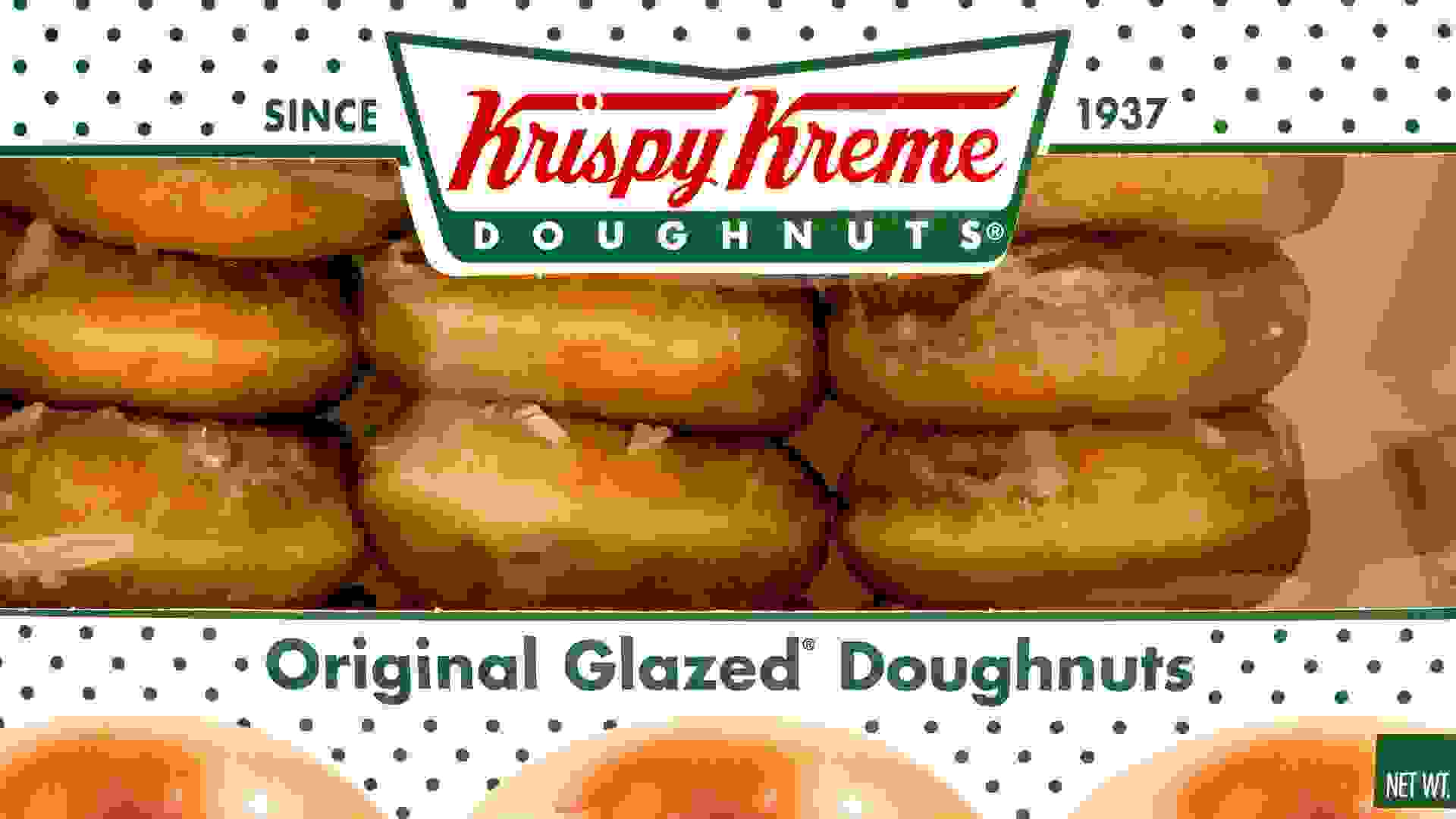 This weekend kicks off Fourth of July celebrations across the United States. From coast to coast, there will be plenty of cookouts, fireworks and deals at all your favorite places. GOBankingRates…
READ MORE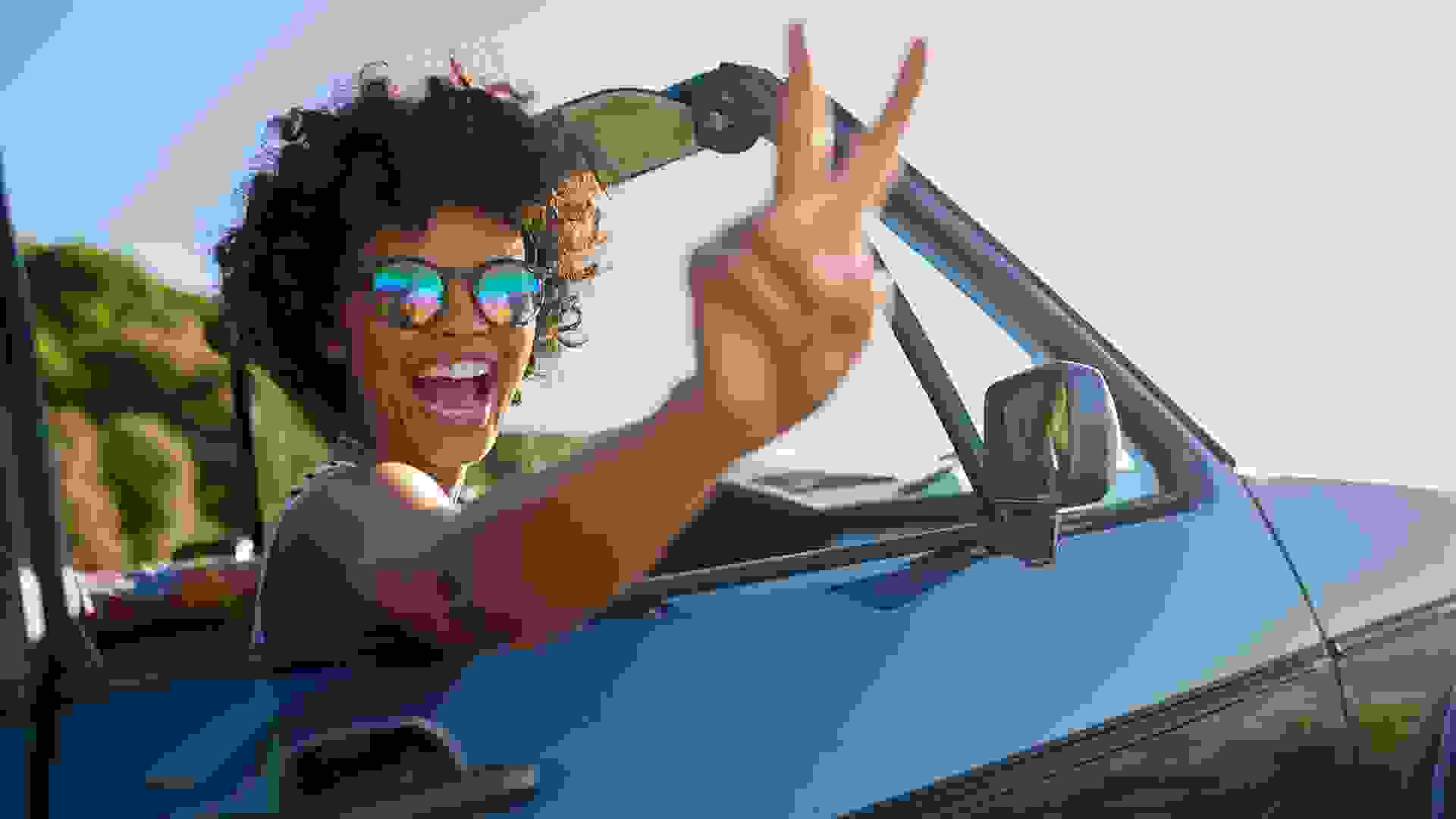 The 4th of July weekend is a welcome mid-year pause and a chance to enjoy a few days away with family and friends. But over the past two years, many have had their Independence Day travel plans…
READ MORE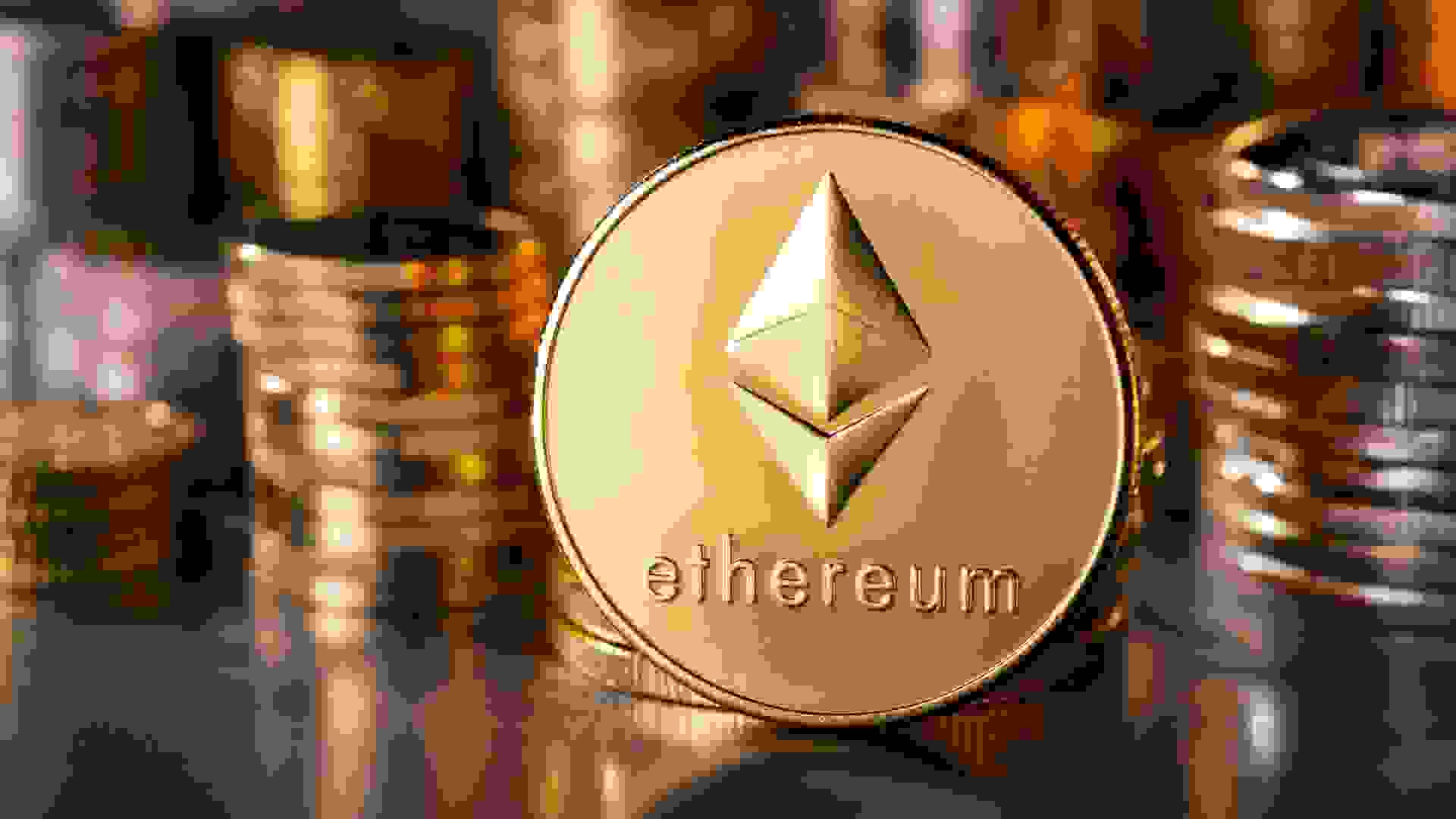 Cryptocurrency might have started out as a Wild West of investing dominated by mavericks, but it's now firmly in the financial mainstream. Institutional investors and big banks treat it as a serious…
READ MORE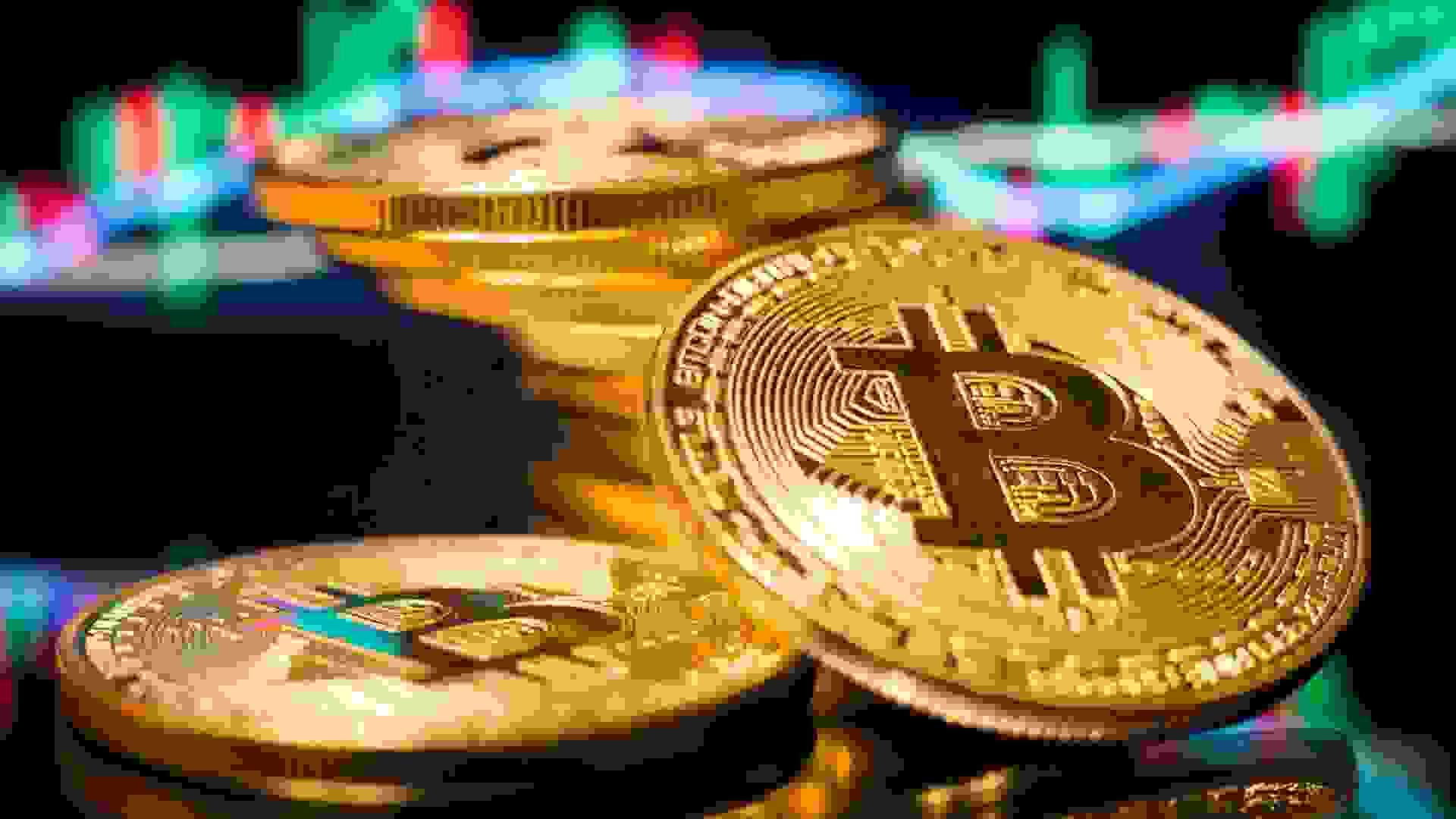 Cryptocurrency is digital money that isn't managed by a central system, like a government. Instead, it's based on blockchain technology, with bitcoin being the most popular one.
READ MORE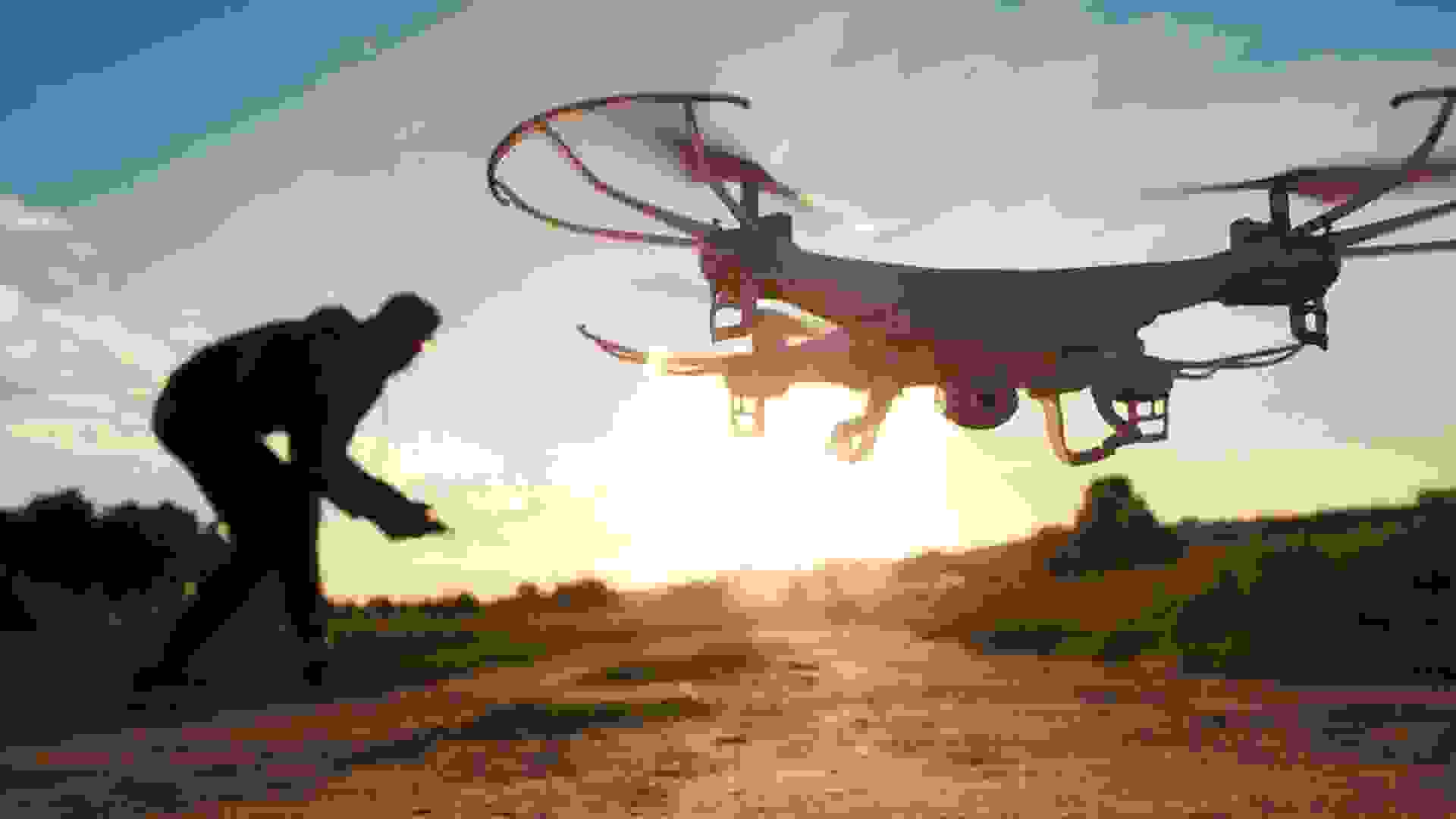 Money has never been tighter, and people are looking for ways to earn more outside of their regular jobs. Money-making hobbies that can be started from home can improve your mental health, reduce…
READ MORE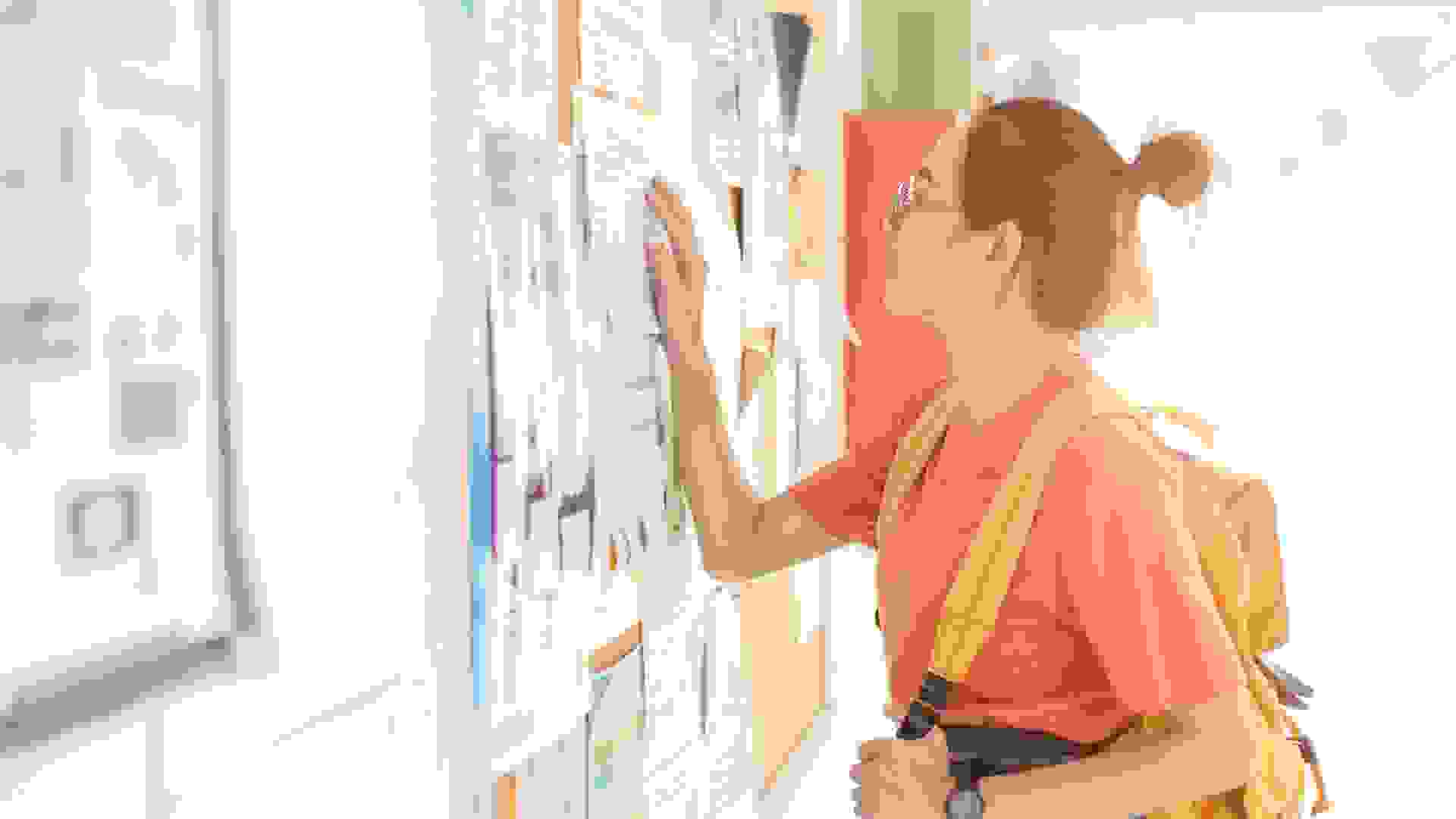 Summer job opportunities for teens — along with the pay teens are receiving for gigs like babysitting — are on the rise in 2022. But along with the rise in summer jobs and pay comes a rise in job…
READ MORE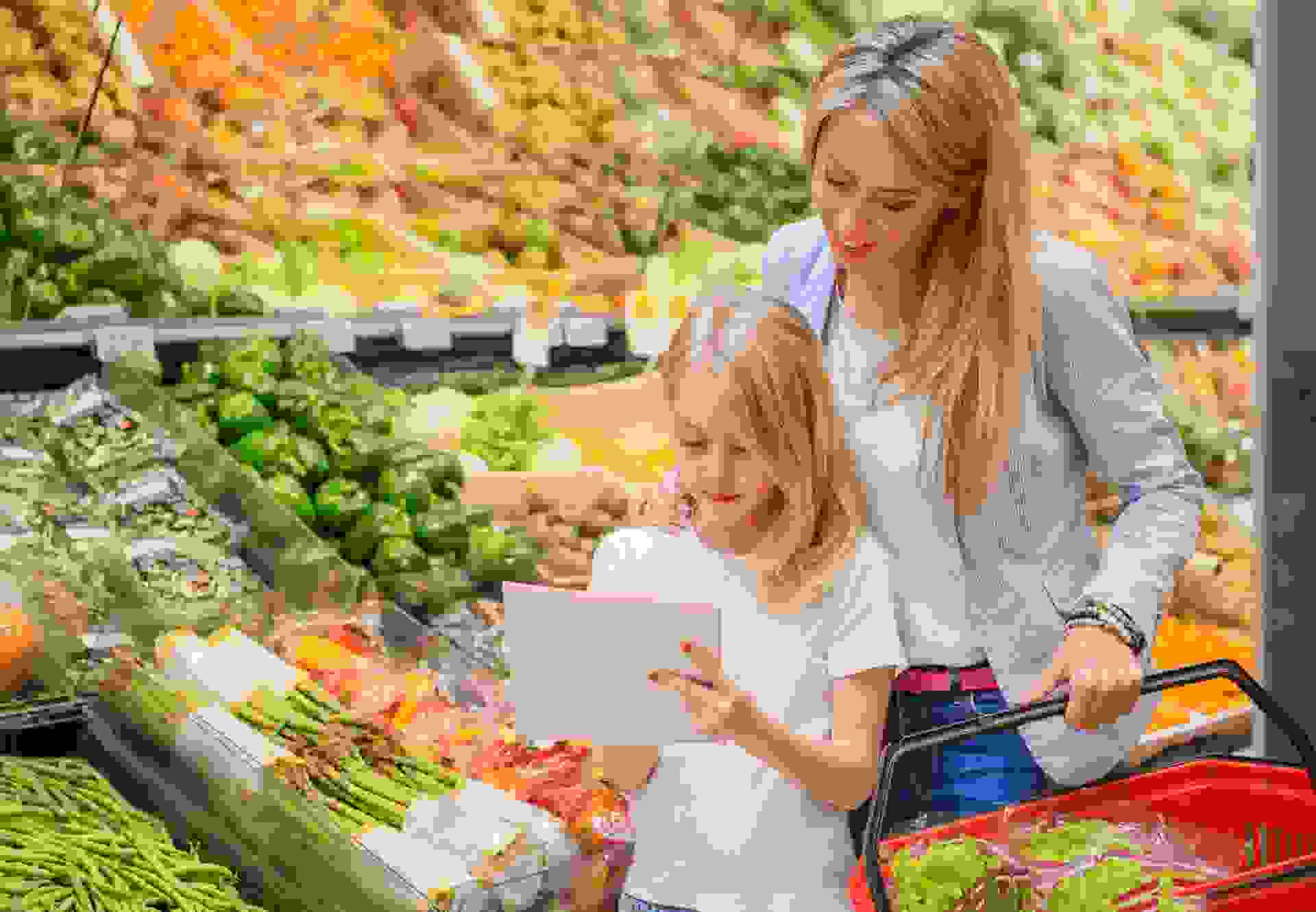 Americans who qualify for the Supplemental Nutrition Assistance Program (SNAP) have been given a financial boost through an emergency allotment that provides $95 or more in additional funds each month…
READ MORE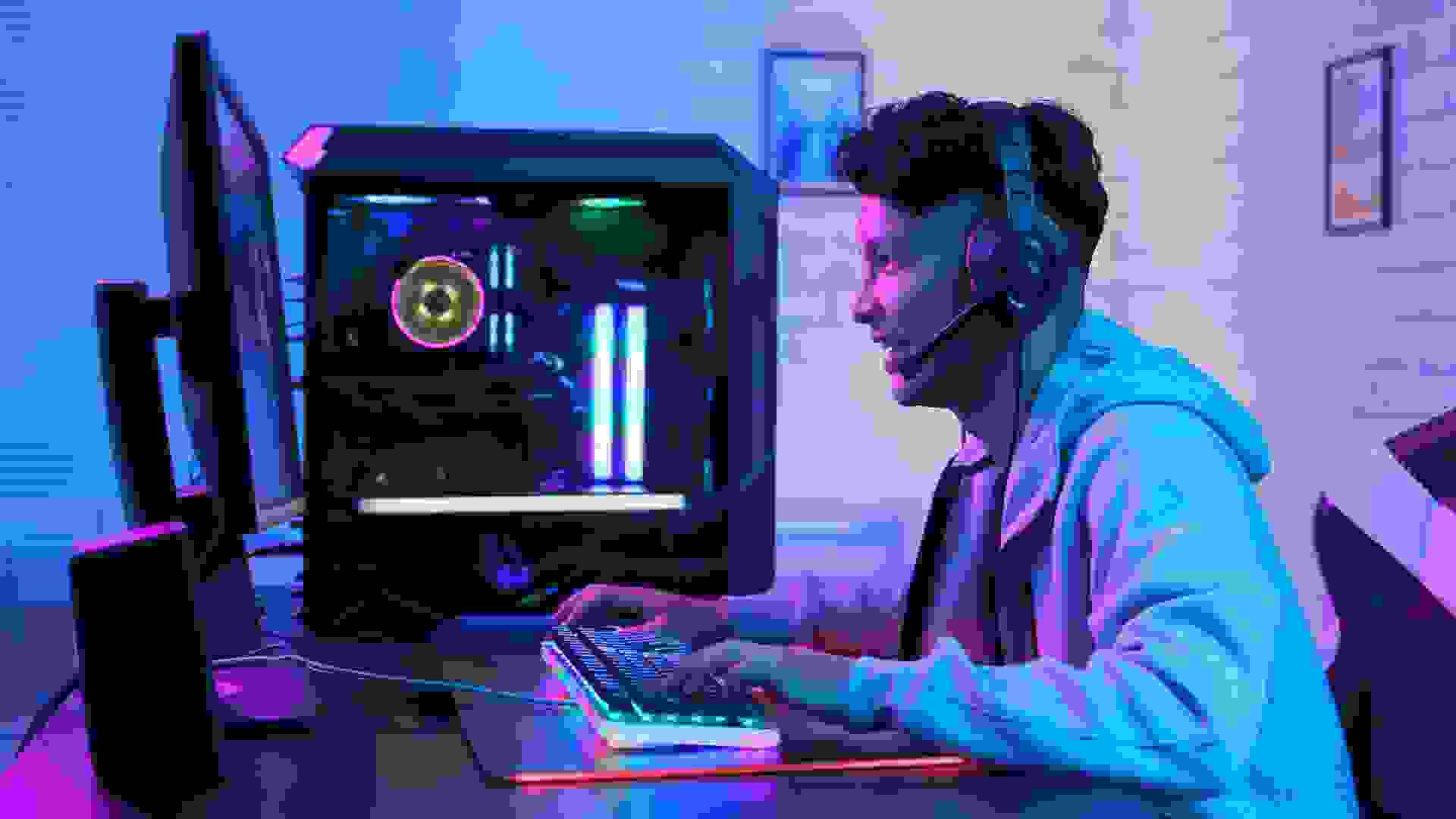 Have you been thinking about NFT gaming? Maybe you've played a few games and are interested in learning more. Or perhaps you're enjoying NFT gaming and want to find a way to turn it into an additional…
READ MORE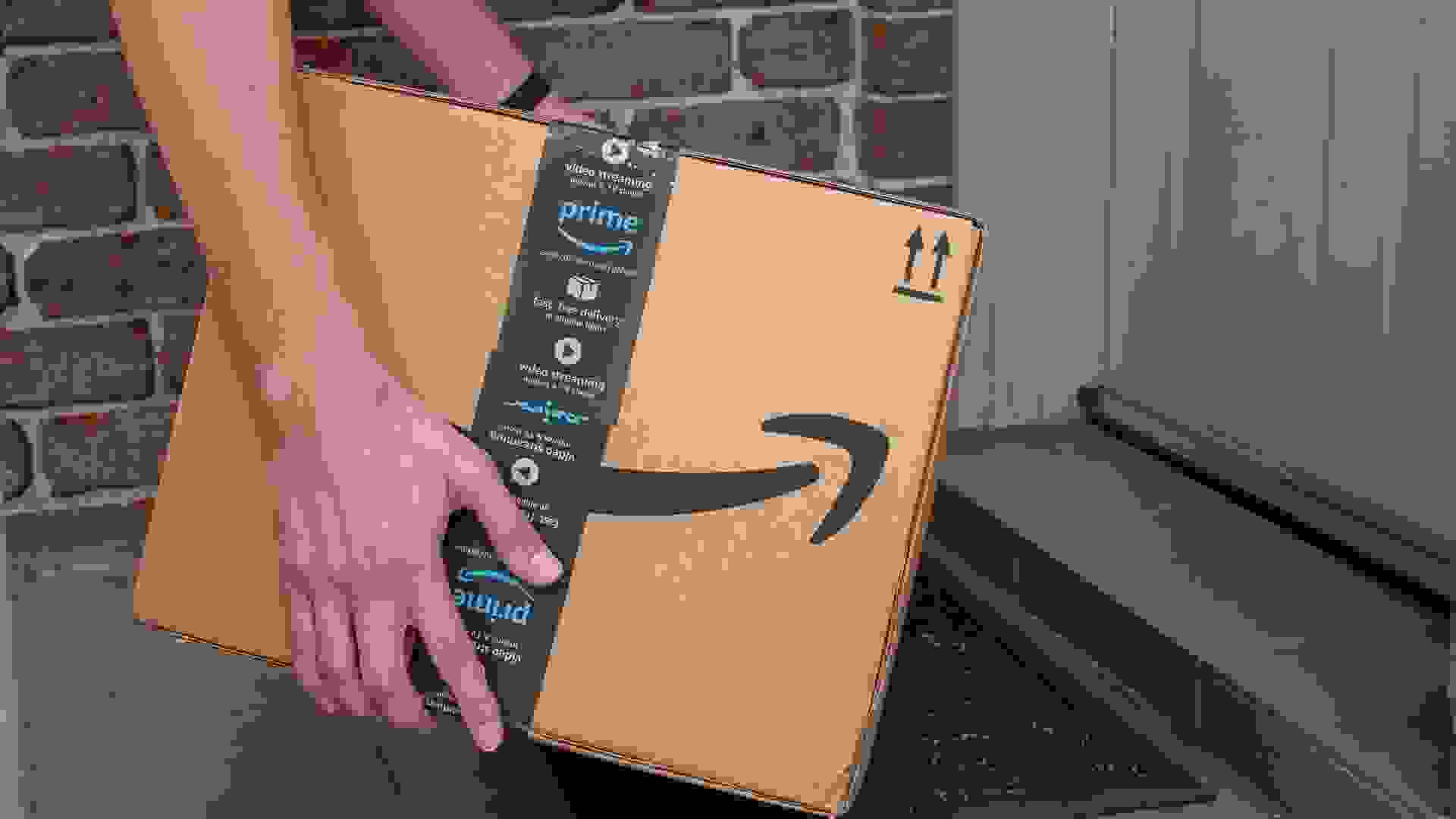 To get the best deals on Amazon Prime Day, which runs from July 12-13, you'll need to be an Amazon Prime member. Amazon raised its prices for the subscription service this February, so new members pay…
READ MORE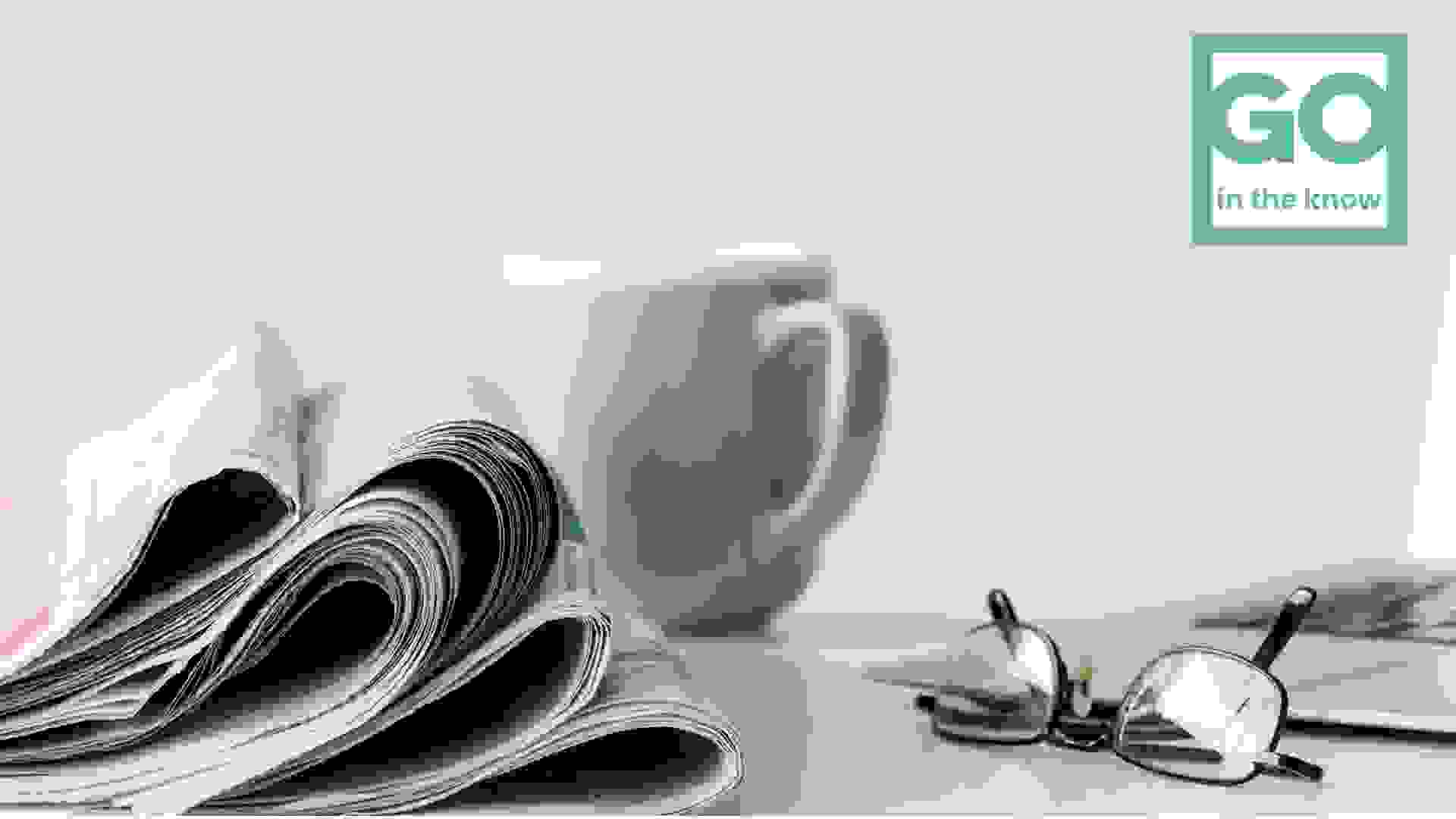 Welcome to July, folks. Here's the lowdown on today's top financial stories. Have a great holiday weekend. The Big Lead: Americans Sticking With July 4 Travel Plans Despite Gas Costs The main concern…
READ MORE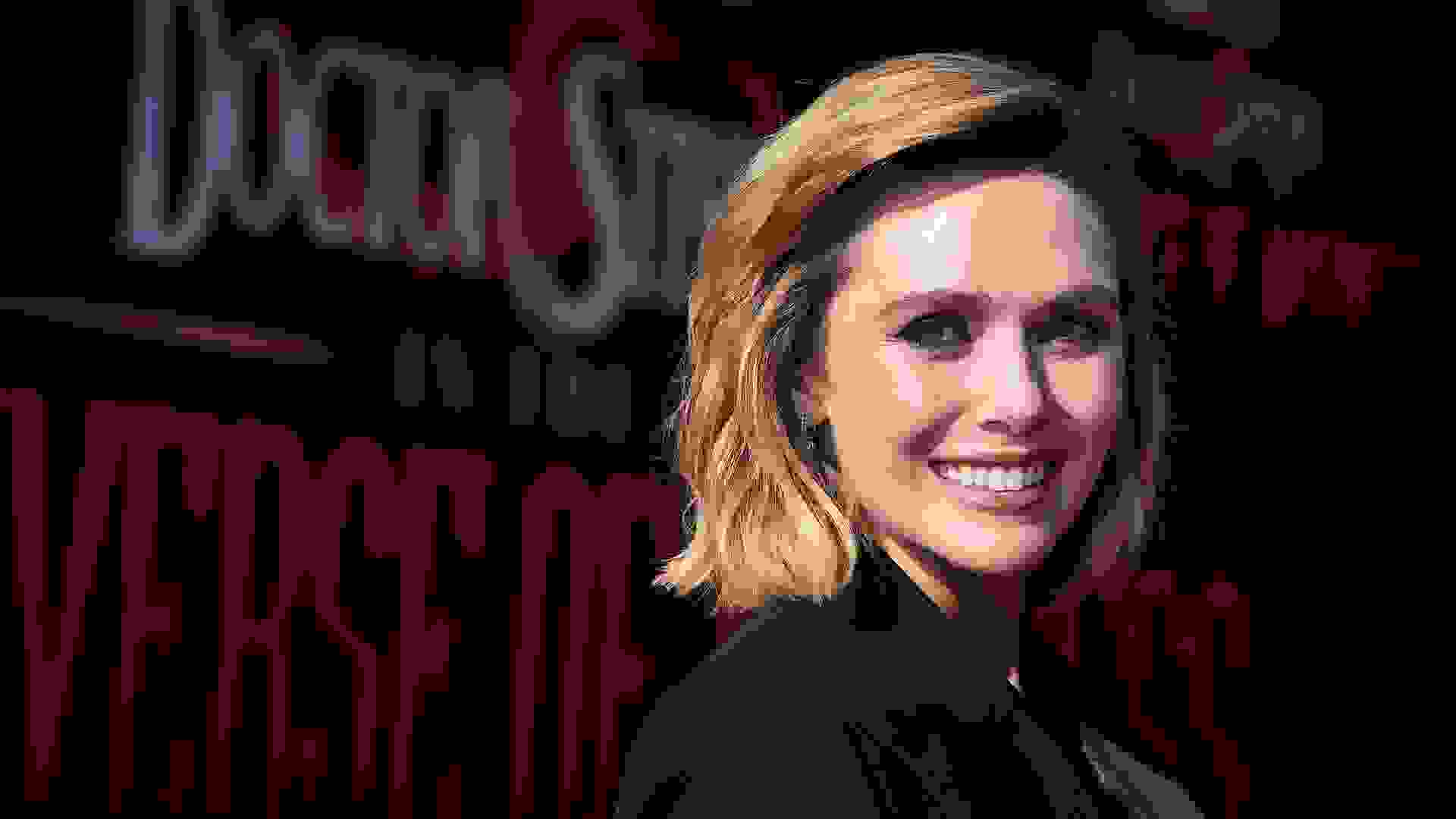 Elizabeth Olsen is an American actress who has achieved fame as Wanda Maximoff/Scarlet Witch in the Marvel Universe. She will be appearing in "Doctor Strange in the Multiverse of Madness" which…
READ MORE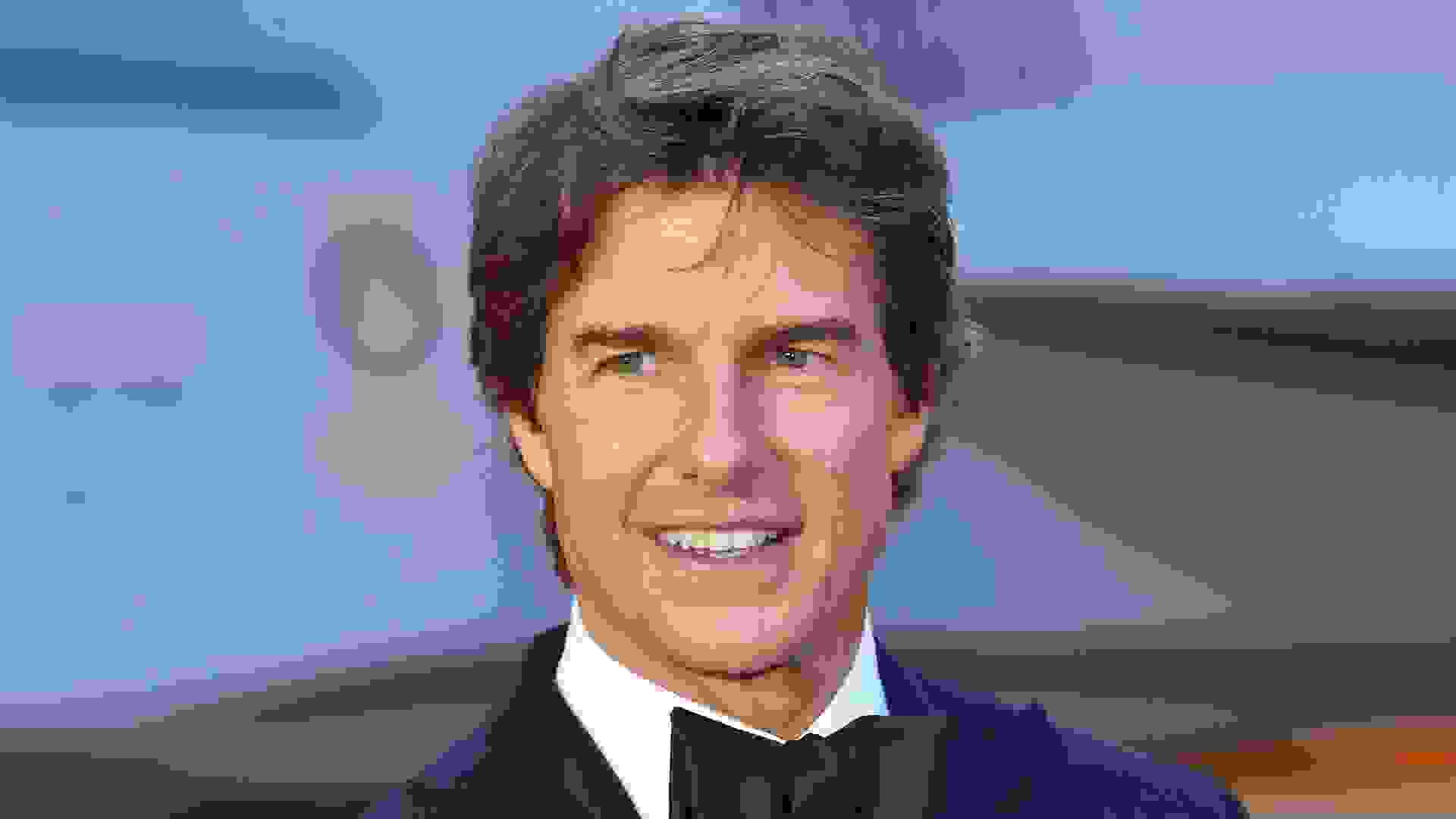 Since his breakout role in 1983's "Risky Business," Tom Cruise has been a dominant force in Tinsel Town, appearing in more than 40 feature films throughout his illustrious career. Now, he is…
READ MORE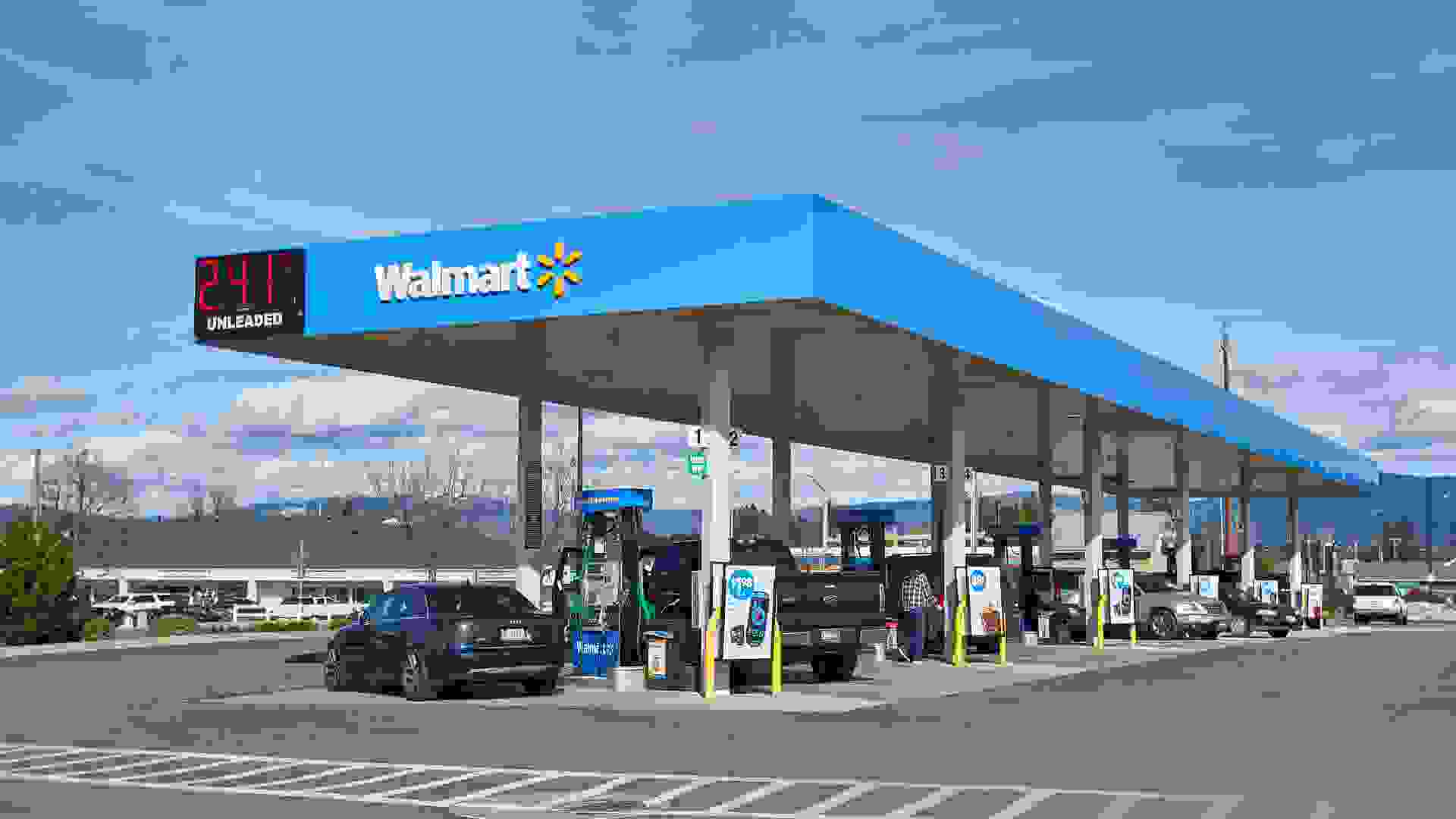 One of the biggest factors influencing gas prices is the cost of crude oil. According to the Energy Information Administration (EIA), the cost of the raw material accounted for 59% of the price of a…
READ MORE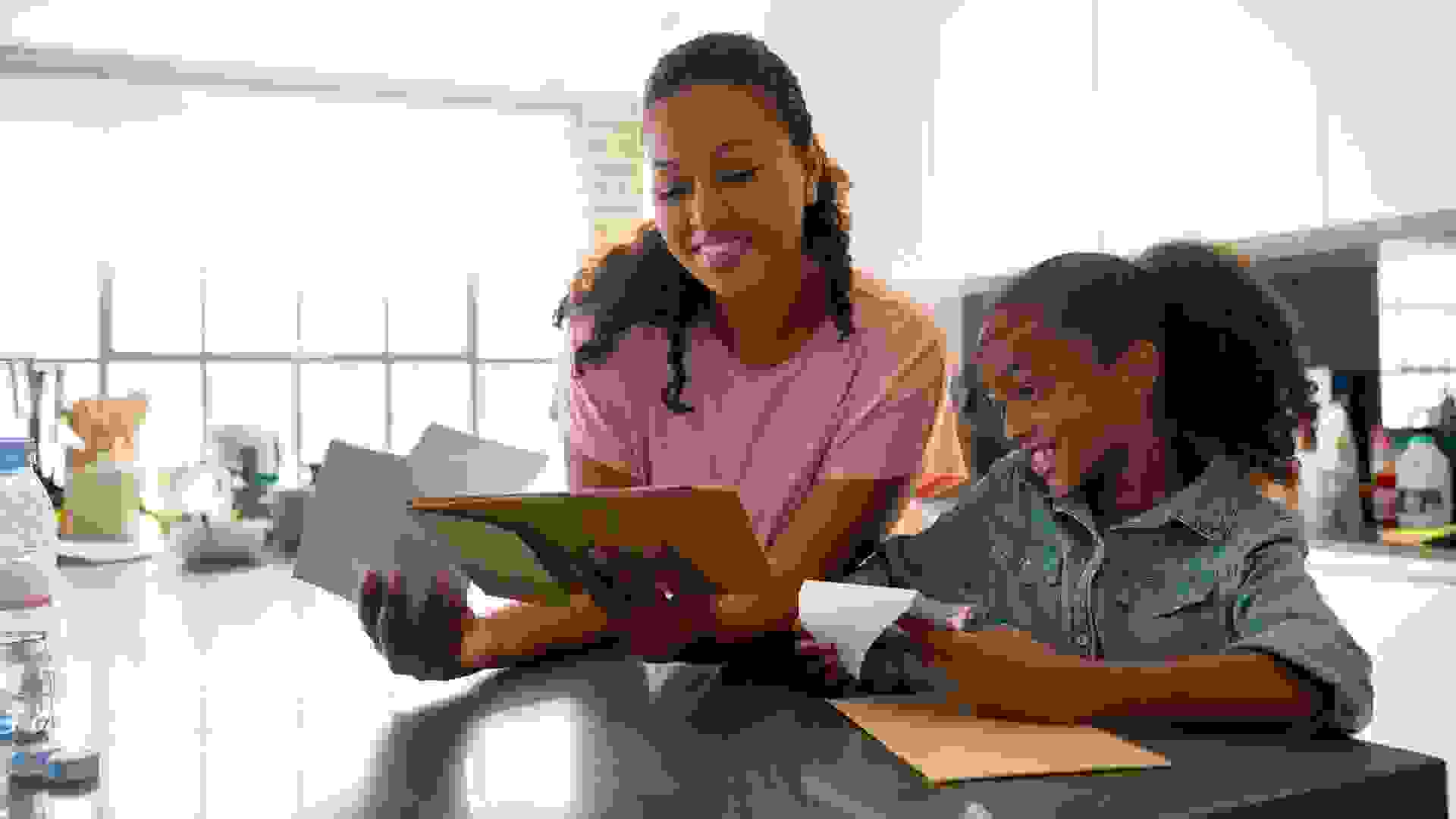 Although the federal government failed to extend the enhanced Child Tax Credit through 2022, some states are using surplus funds to provide their own stimulus money to certain eligible residents….
READ MORE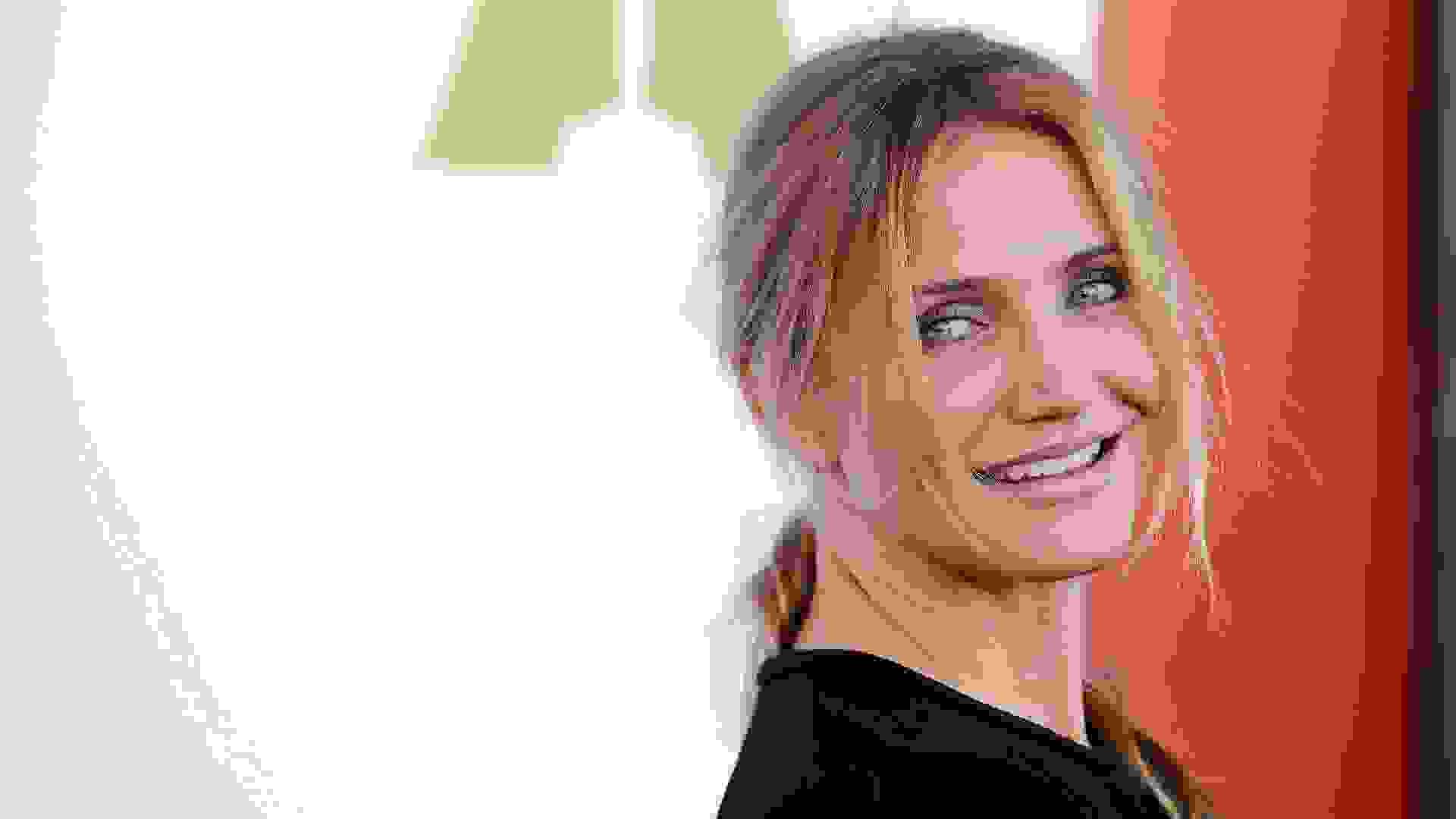 Cameron Diaz, 49, is an American actress who stunned the entertainment business when she walked away from acting for eight years, but she recently announced that she will be returning to film thanks…
READ MORE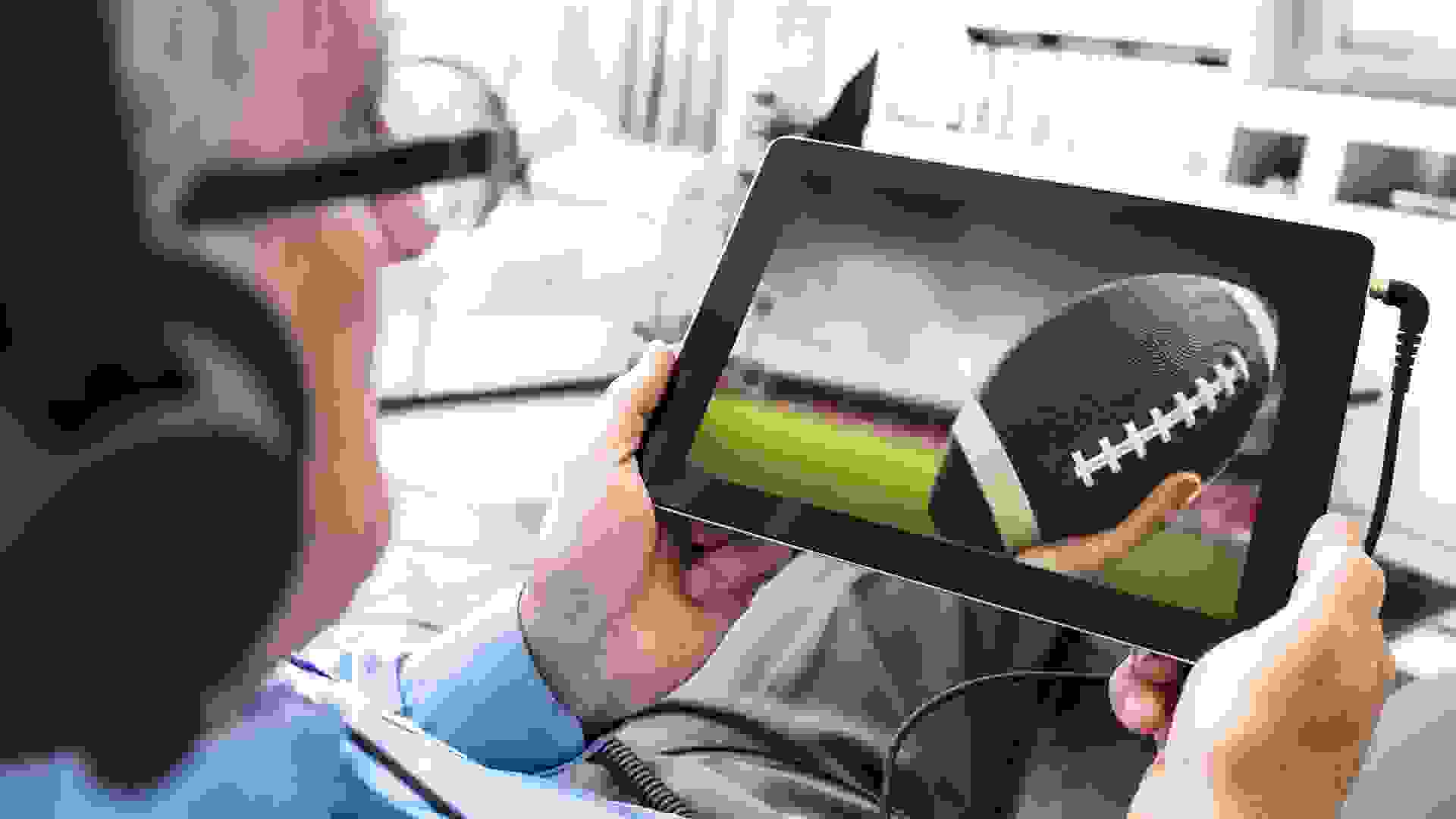 The Social Security Administration is known for many things, but stalwart customer service isn't one of them. In fact, ongoing issues at the agency have gotten so bad that Congress recently held a…
READ MORE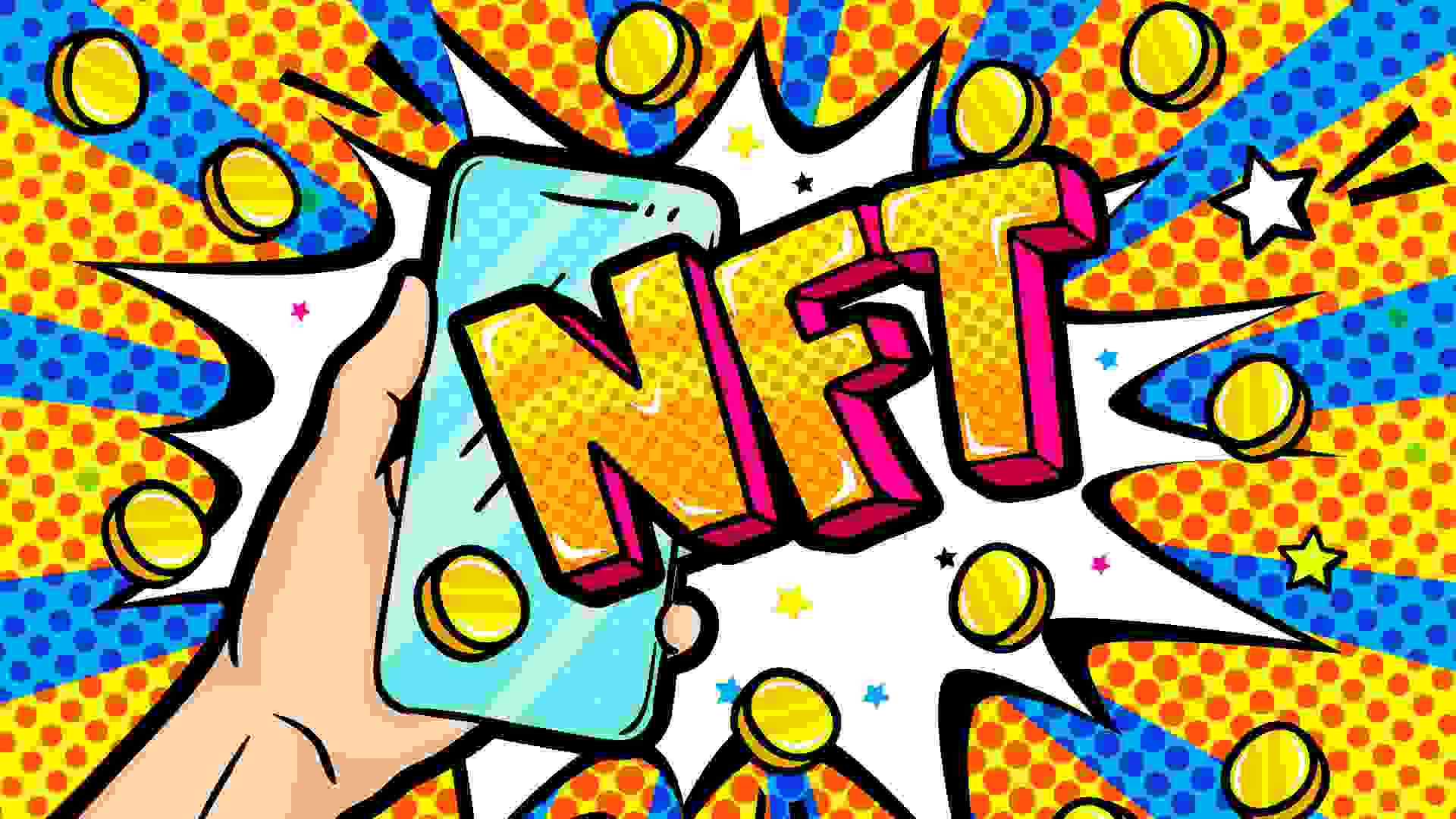 It's nice to escape in a good game once in a while. NFT gaming can satisfy that urge. Best of all, many of these games can allow you to earn NFTs or game coins.
READ MORE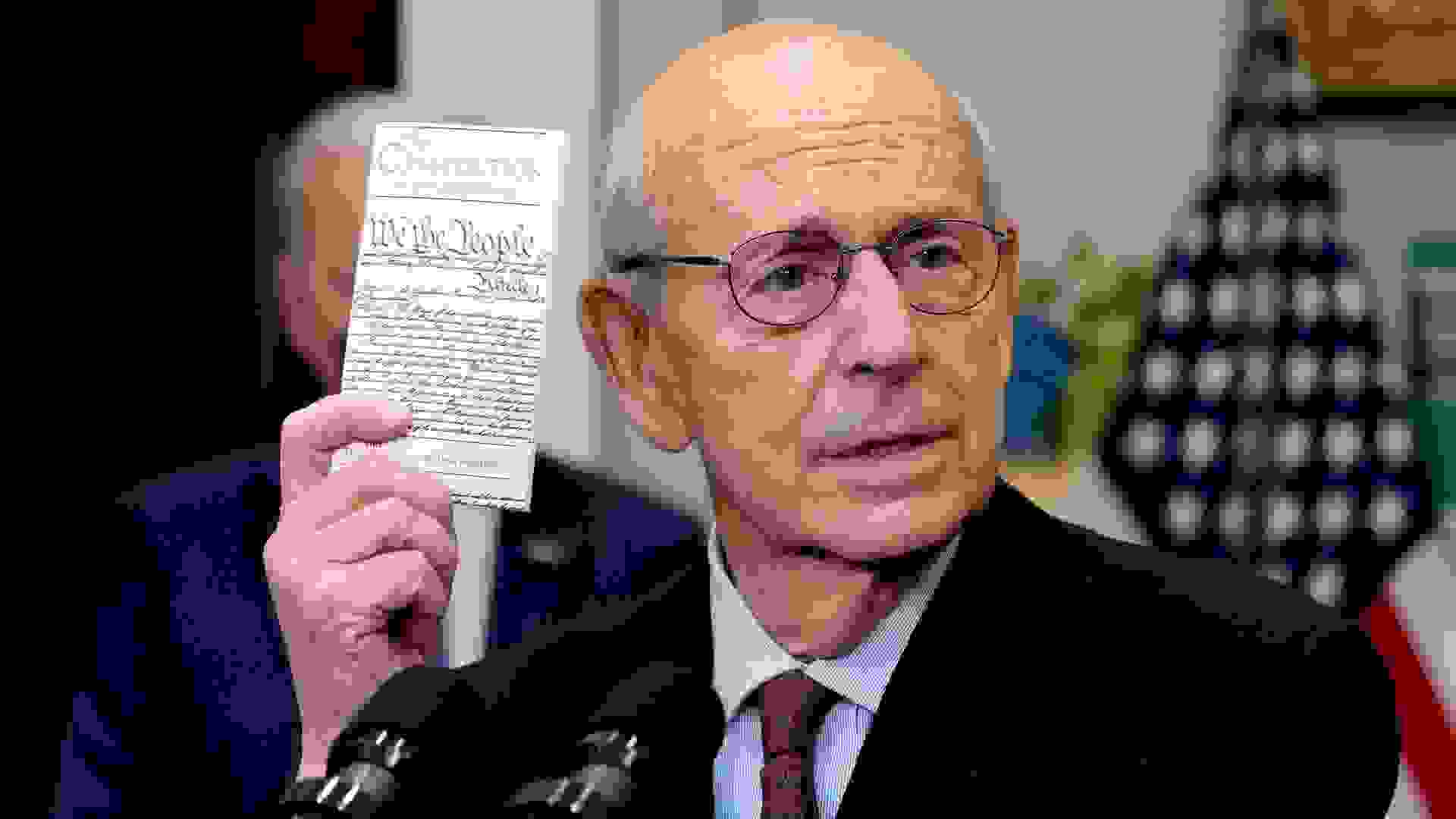 In January, Justice Stephen Breyer announced he would be stepping down from his position on the U.S. Supreme Court when the current term ended June 30. That was Breyer's last day on the bench, as…
READ MORE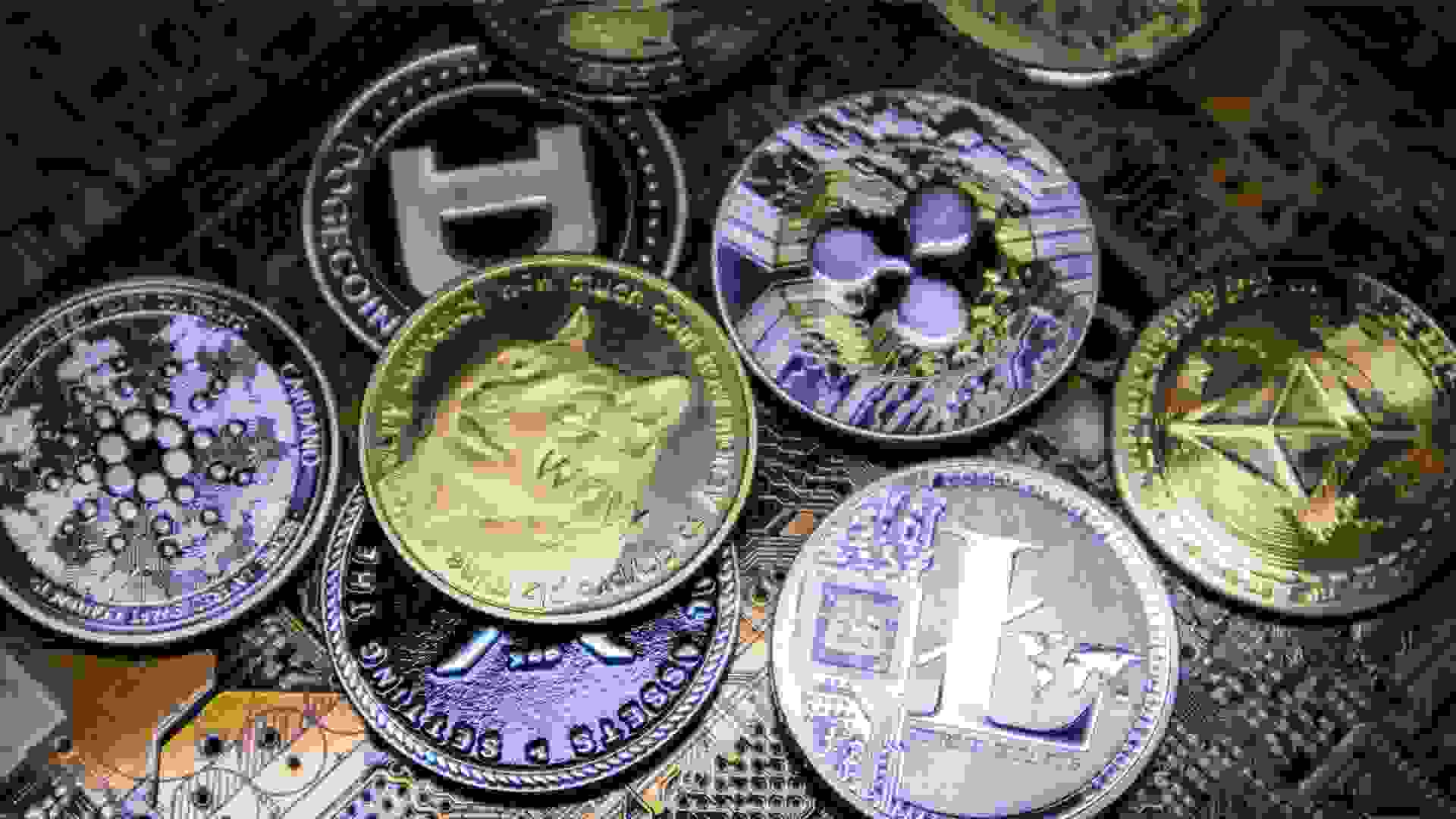 Sam Bankman-Fried's crypto exchange FTX, which has emerged as the savior of all things battered in this crypto winter, is reportedly about to close a deal to acquire embattled BlockFi, to which it had…
READ MORE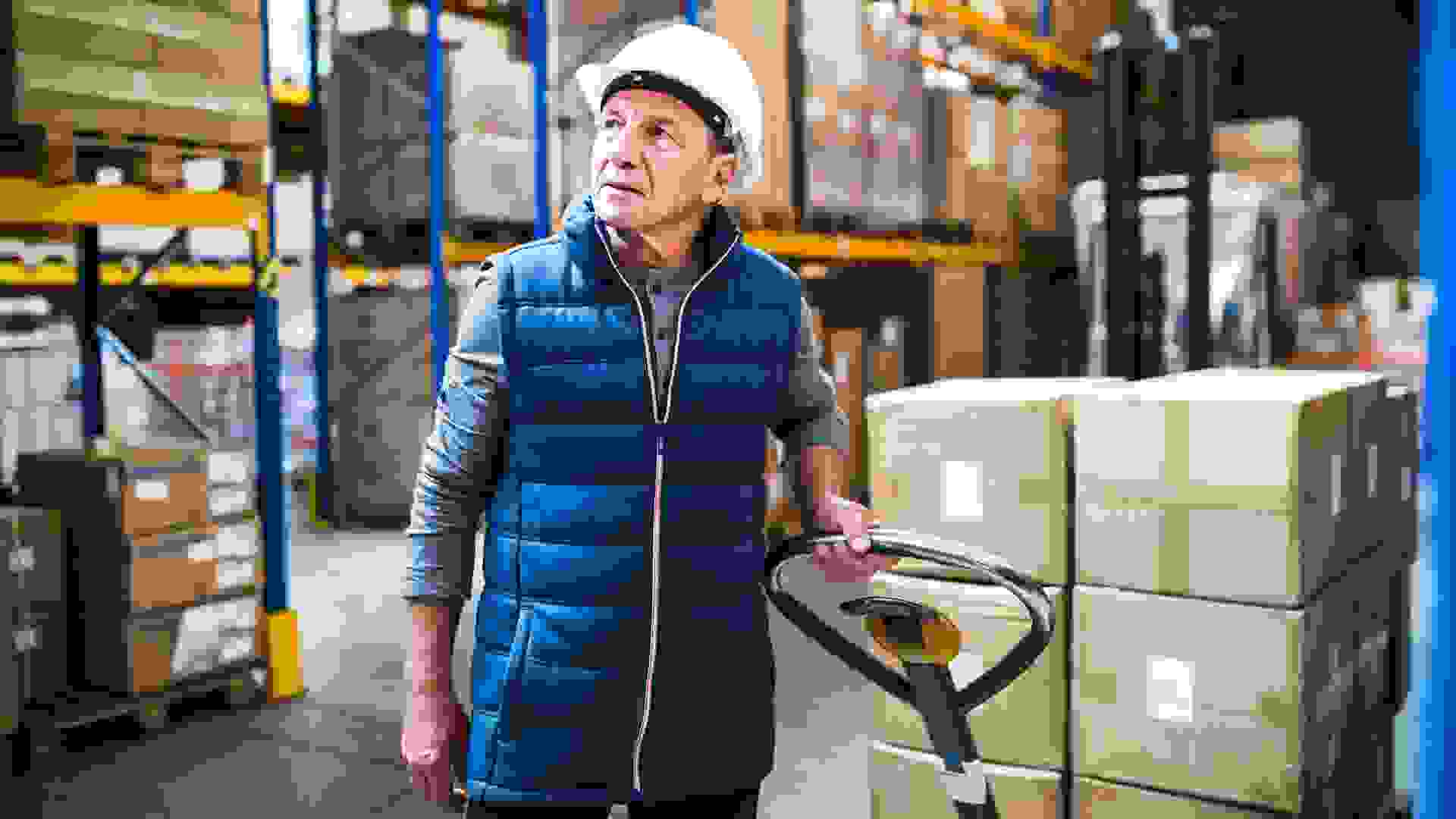 There might be a Great Resignation going on in some parts of the American workforce, but other parts are witnessing a Great Unretirement. A recent report from the AARP, citing data from the Indeed…
READ MORE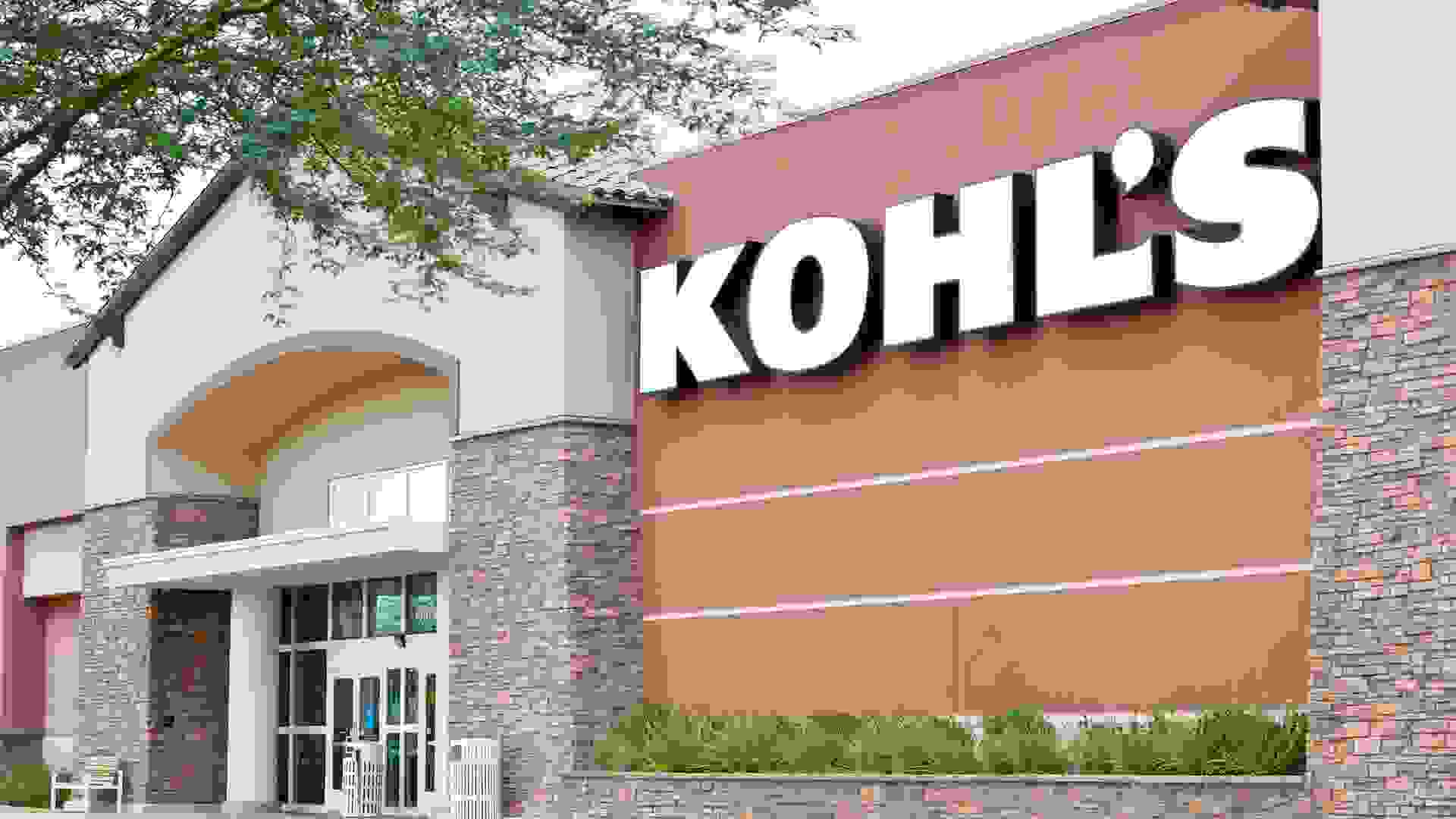 Kohl's confirmed that it is ending talks to sell its business to The Franchise Group and will launch an accelerated share repurchase program to boost its struggling stock price, but shares fell…
READ MORE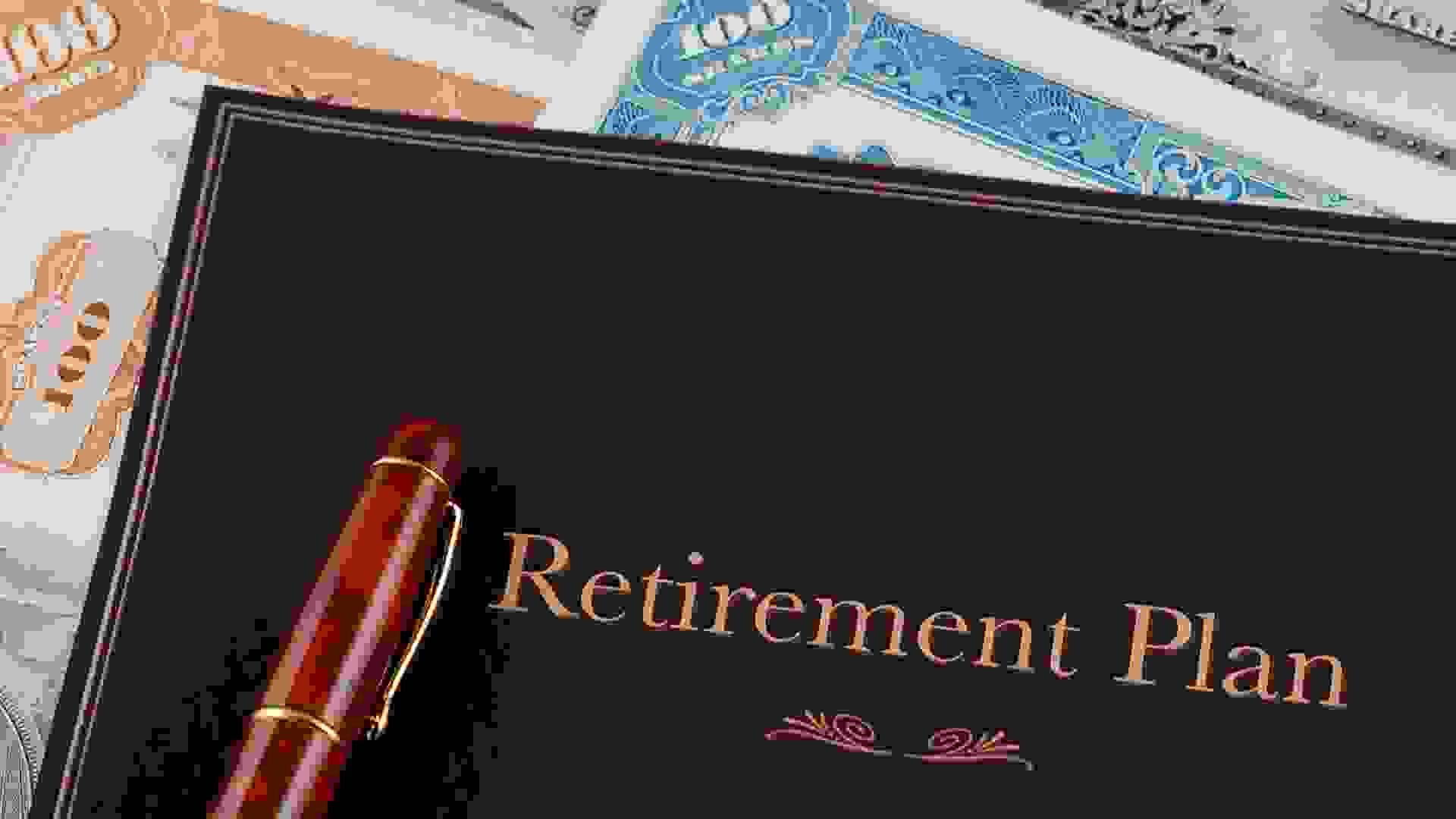 Financial fees tied to your retirement accounts might seem small at first glance, but if you build up enough over time, they can cost you thousands of dollars. That's been the case with many Americans…
READ MORE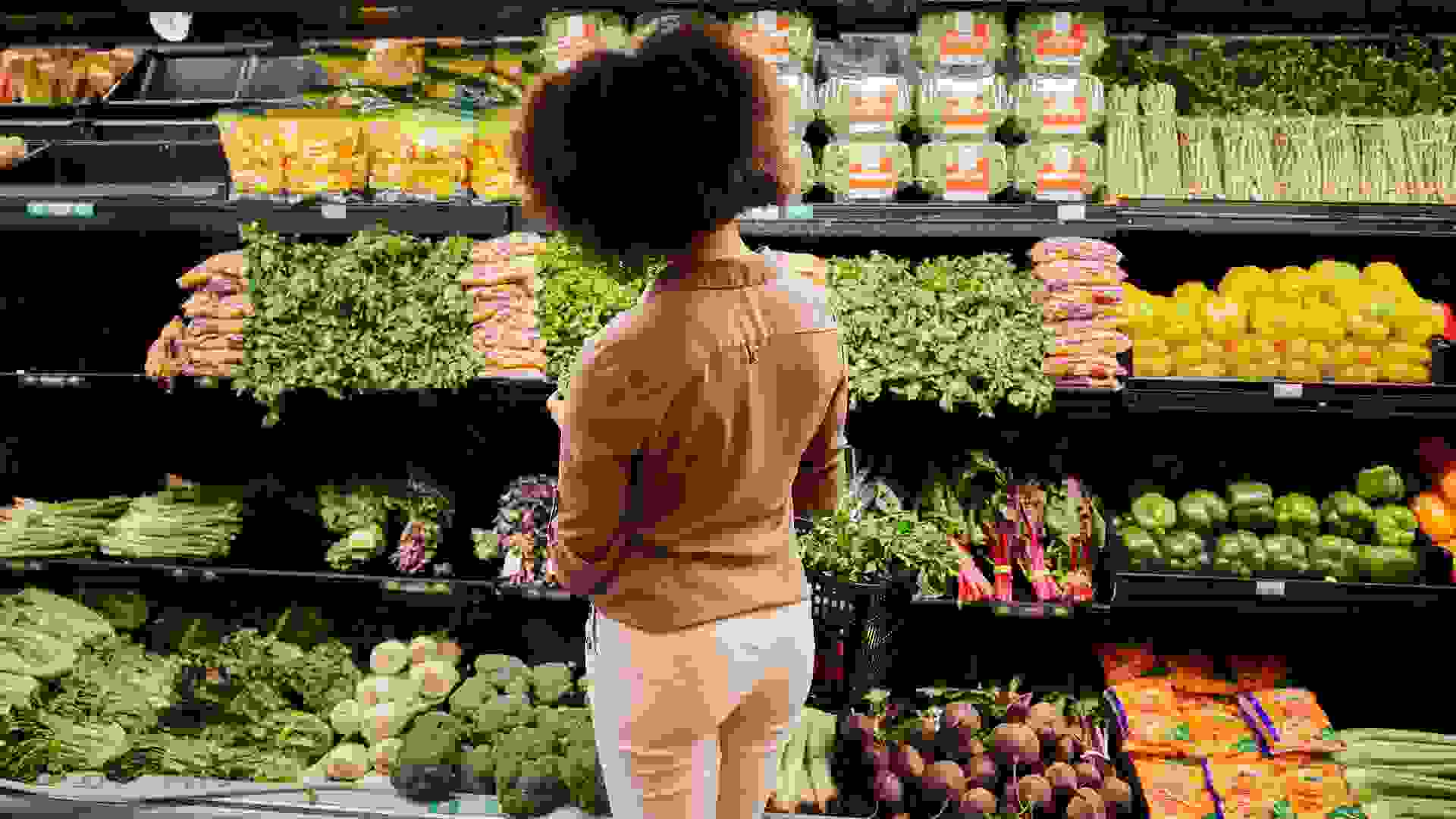 North Carolina's SNAP (known as Food and Nutrition Services, or FNS) is administered by the NC Department of Health and Human Services (NCDHSS), which provides food-purchasing assistance to low-income…
READ MORE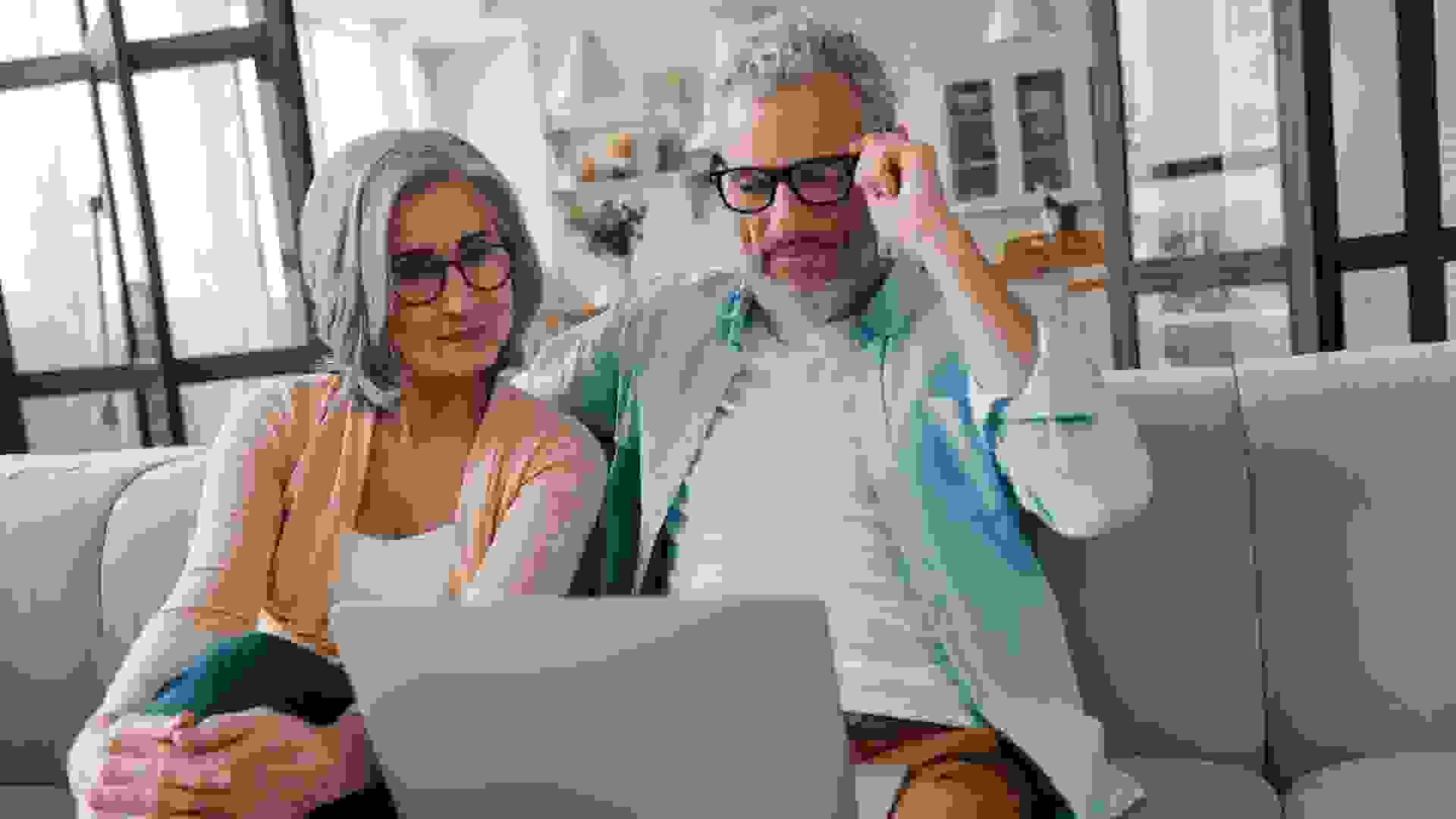 Your retirement benefit amount depends on how much you've earned over your lifetime at jobs for which you paid Social Security taxes — and the age at which you claim. You can claim Social Security…
READ MORE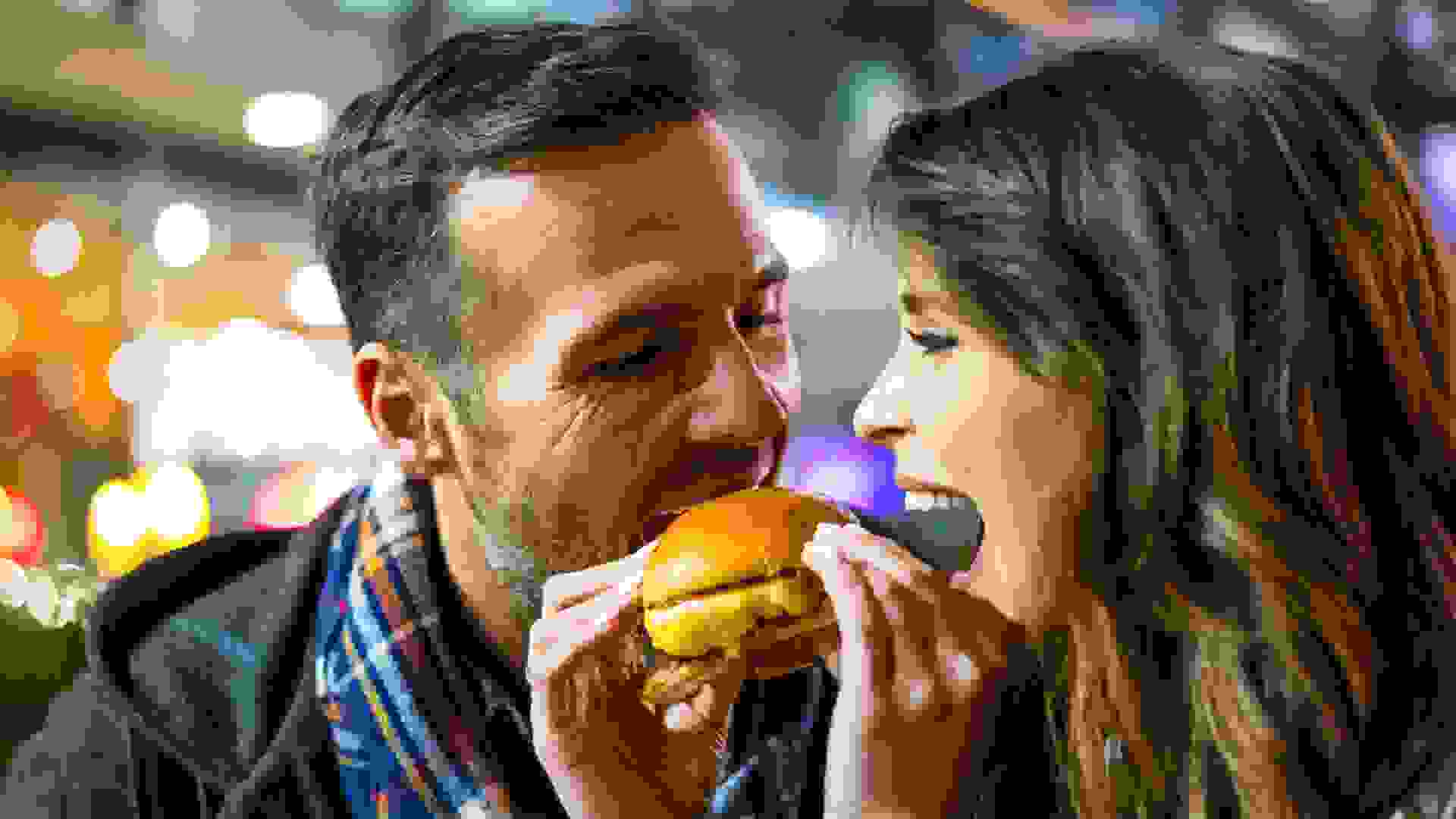 In case you were wondering about America's culinary habits on the Fourth of July, here's a number for you: An estimated 150 million hot dogs will be consumed on Uncle Sam's birthday this year,…
READ MORE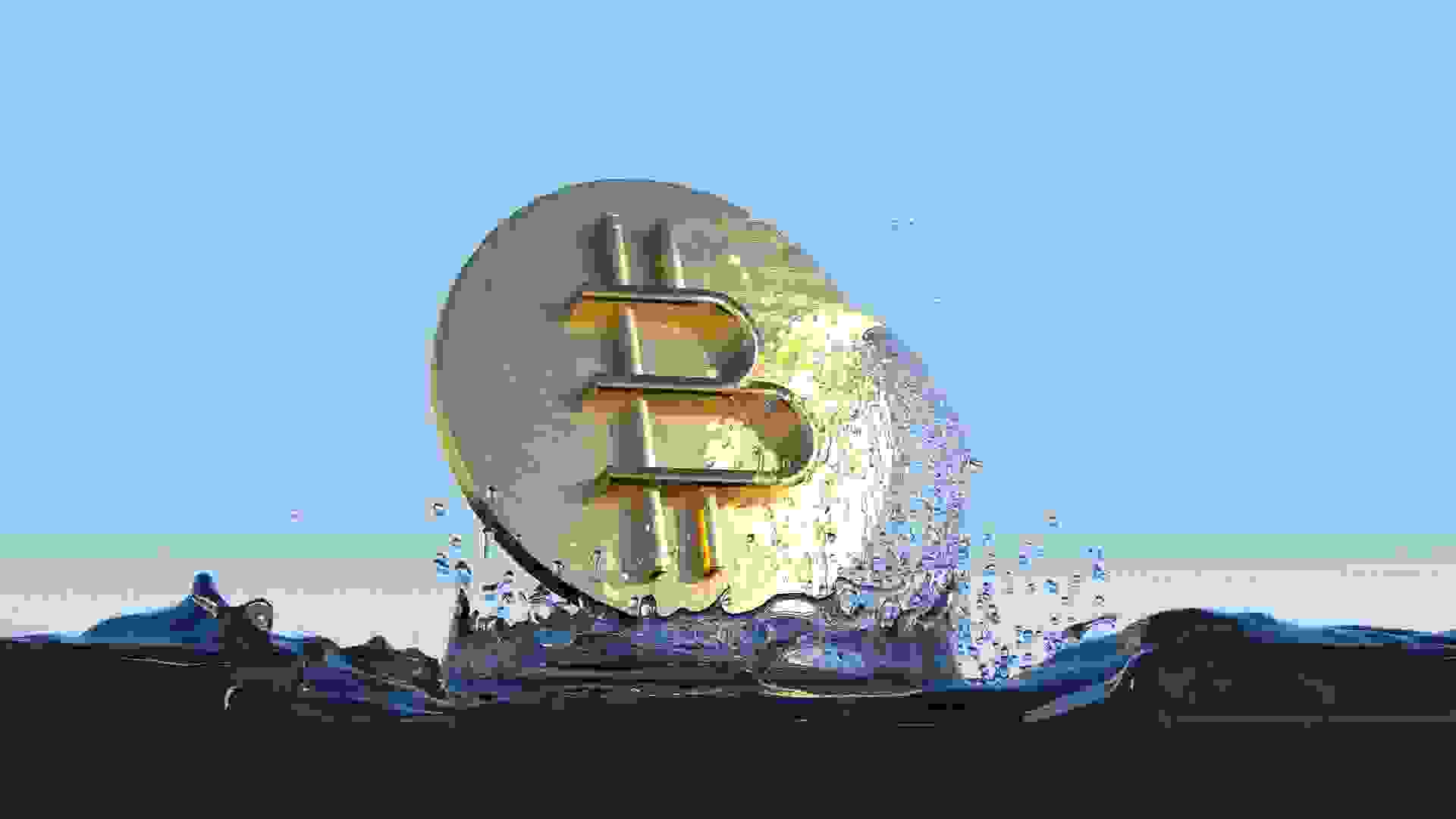 While we have entered a crypto winter, not everyone sees this as doom and gloom for the ecosystem. Several experts and advisors offer a more nuanced vision of the industry and its prospects, with one…
READ MORE
Social Security scams have been on the rise recently, and some experts say it's only going to get worse as 2022 progresses. Scams range from mail fraud to callers pretending to be Social Security…
READ MORE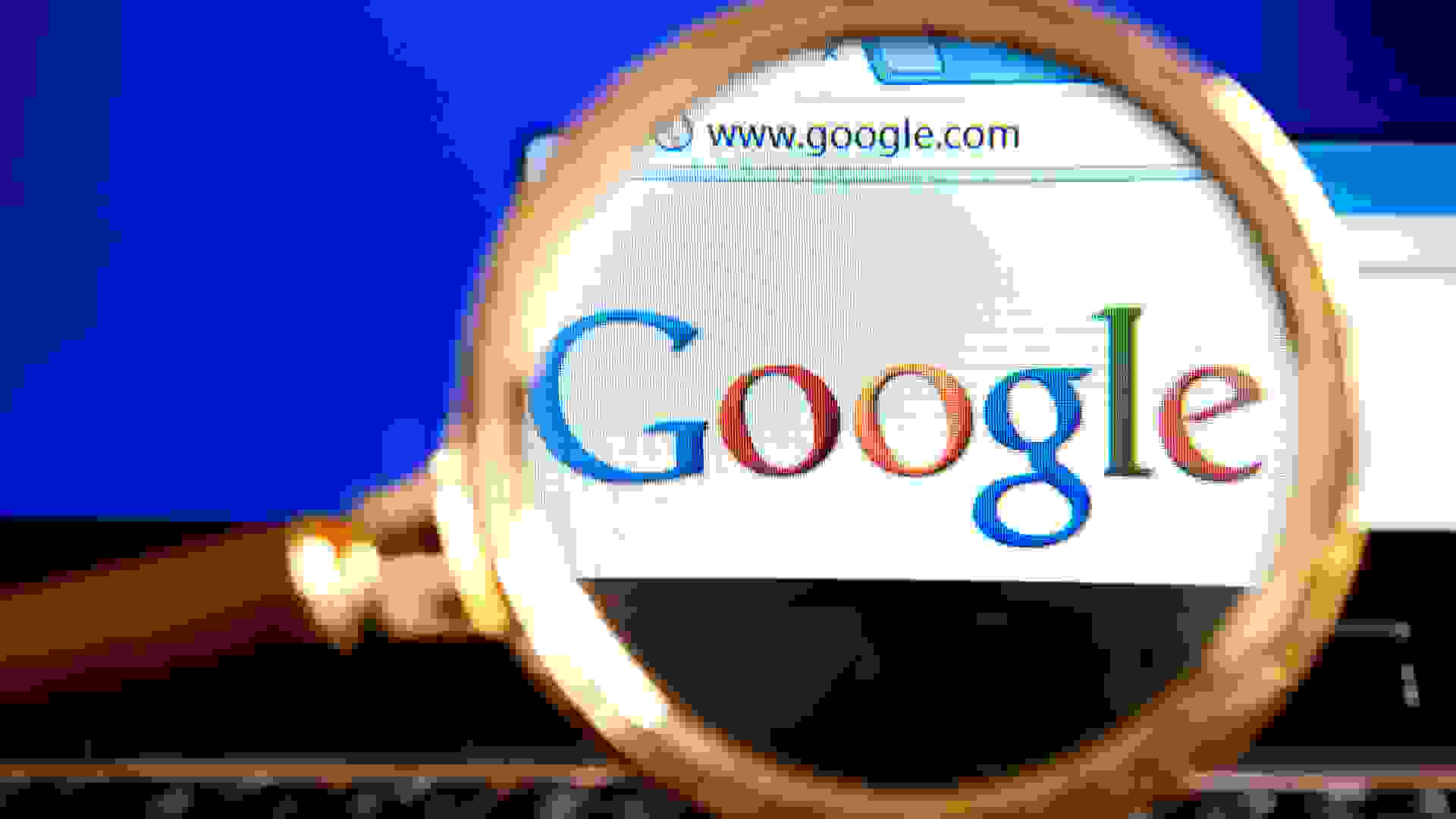 Should you buy, sell or hold when a stock split is announced? Here's what you need to know about the upcoming Google stock split.
READ MORE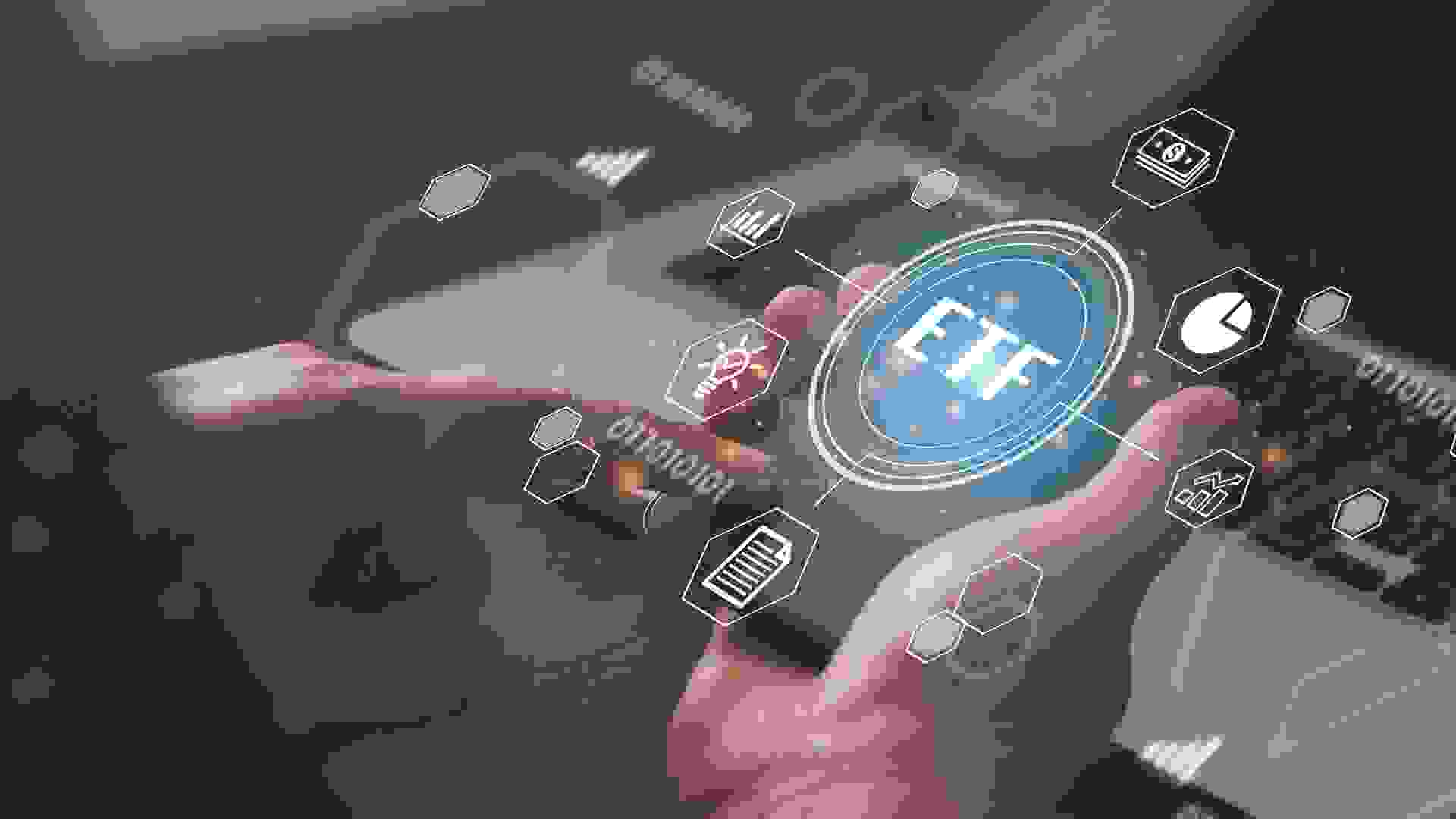 In what many see as a further blow to the crypto industry, and after several months of delay, the Securities and Exchange Commission (SEC) denied Grayscale Investments' request to convert its…
READ MORE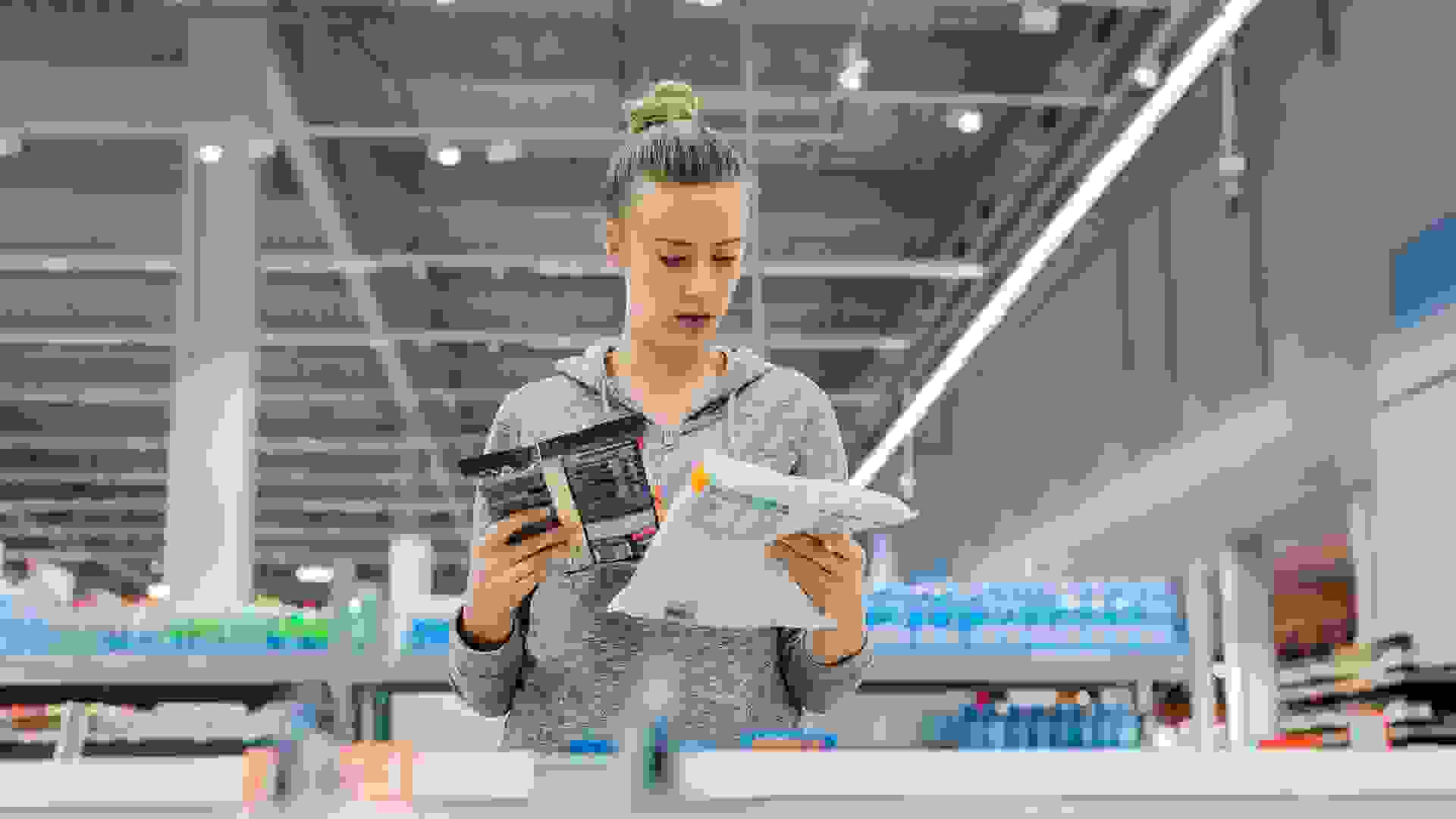 Emergency allotments were authorized under the Families First Coronavirus Response Act to help address temporary food needs during the pandemic for SNAP households. According to the U.S. Department of…
READ MORE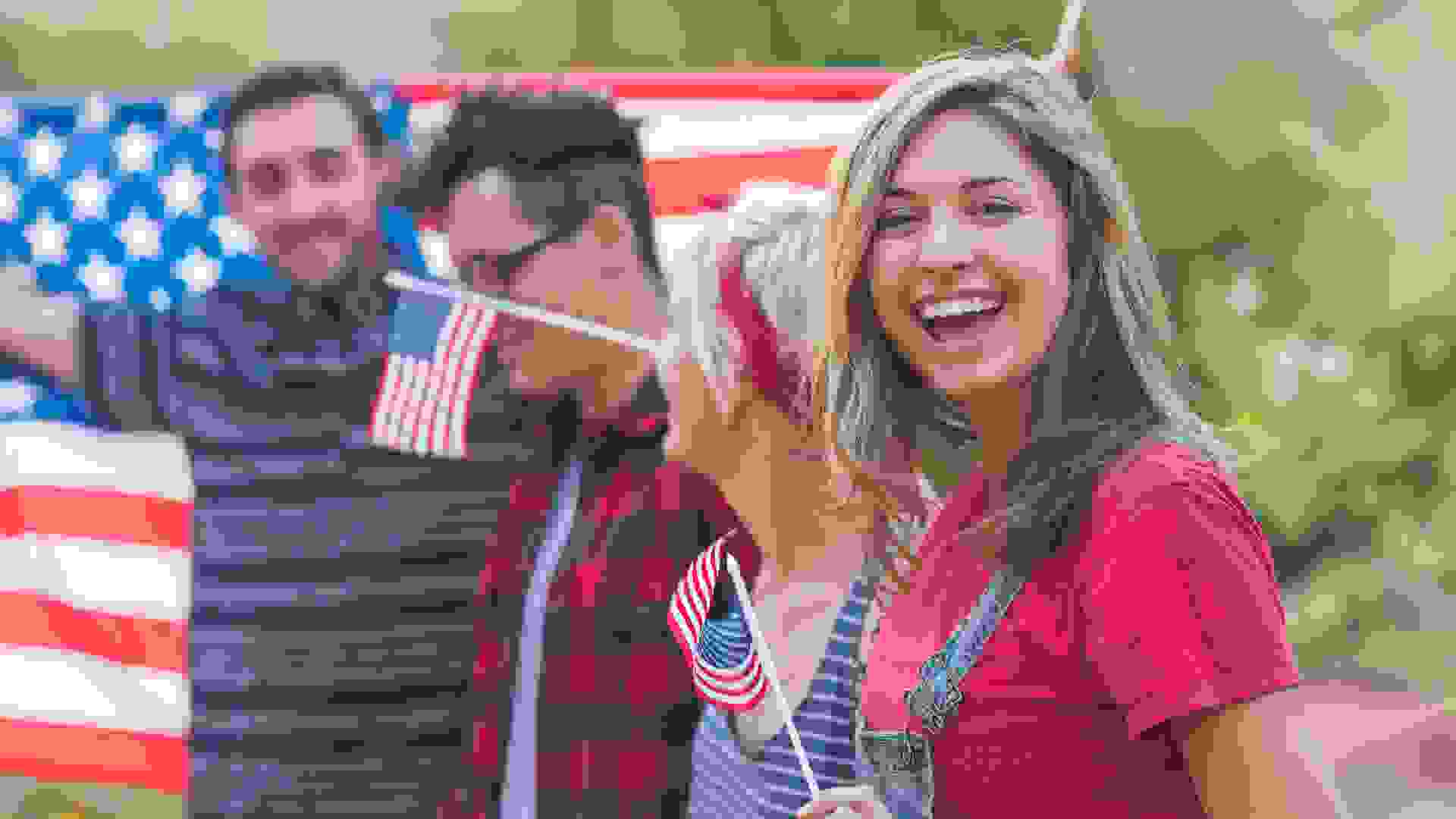 Humans cannot live on barbeque alone. We respect that the Fourth of July is synonymous with grilling, but there are SO MANY deals on products this weekend you might just have to leave the smoky…
READ MORE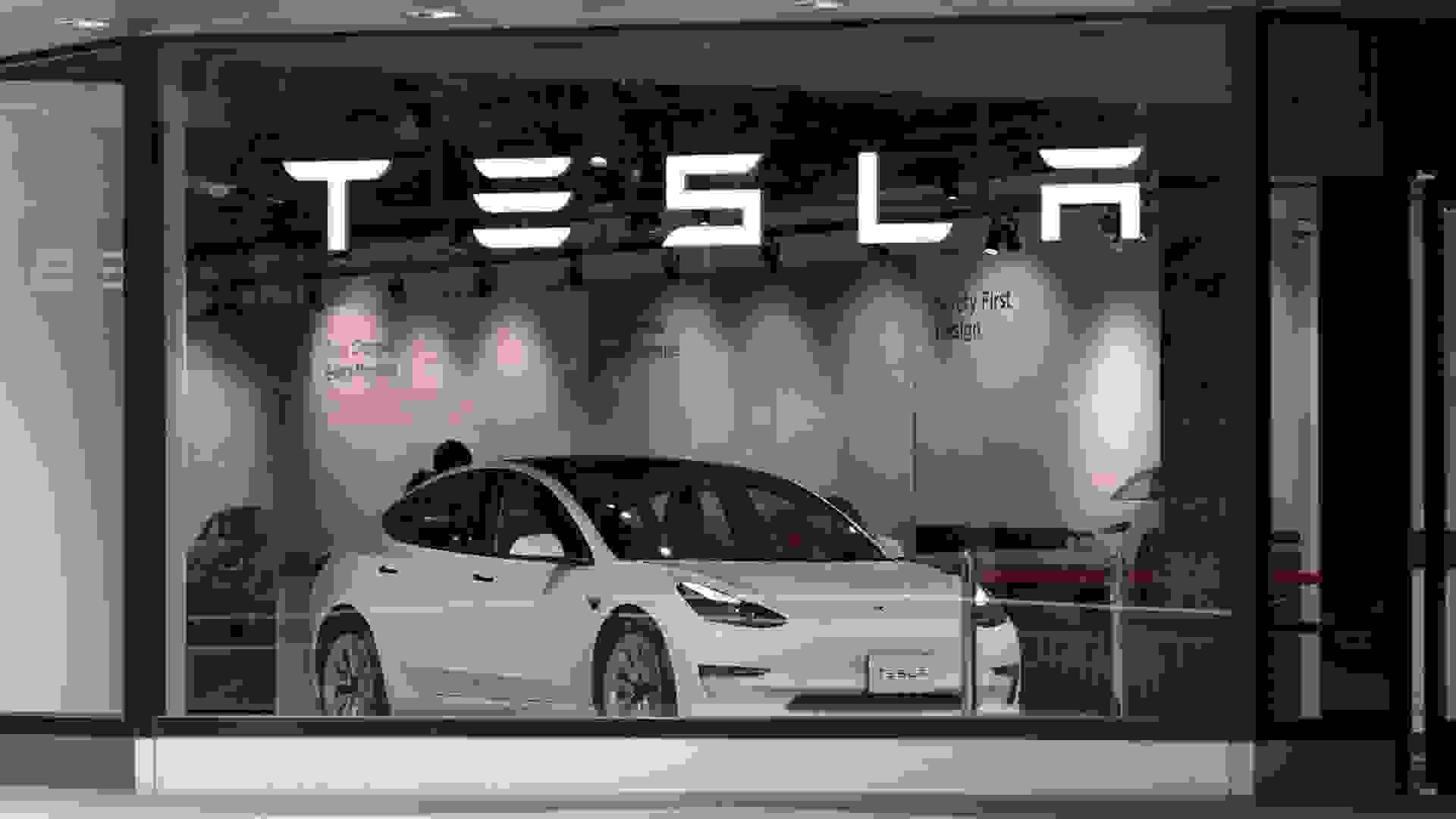 Just days before Tesla is to release its delivery numbers for the quarter, Goldman Sachs analyst Mark Delaney said the firm expects weak second quarter results for the company — despite the company…
READ MORE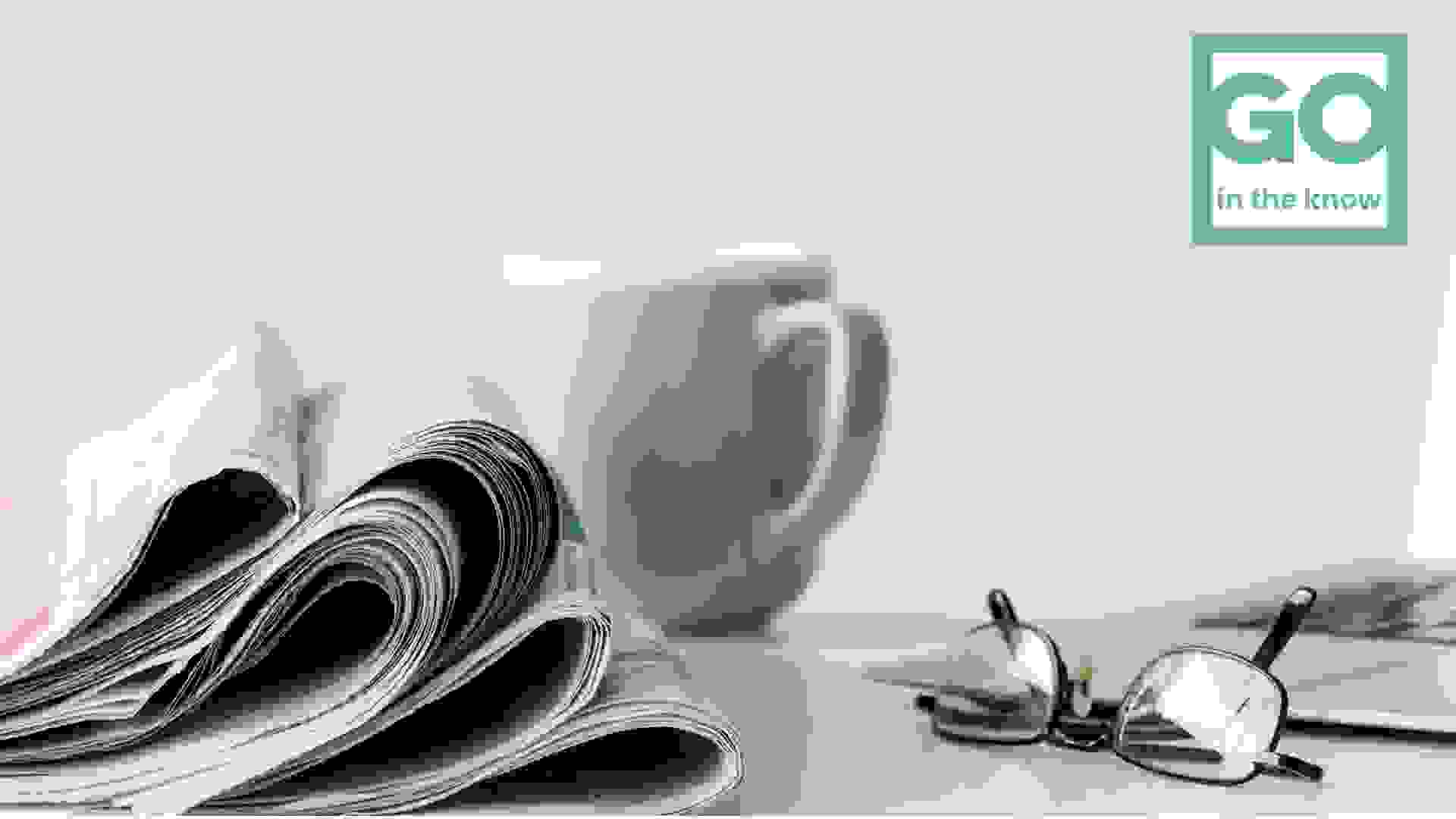 Even though there have been a lot of long days and weeks so far in 2022, it does not seem possible that it's half over already. Or does it? Either way, here are today's top financial stories. The Big…
READ MORE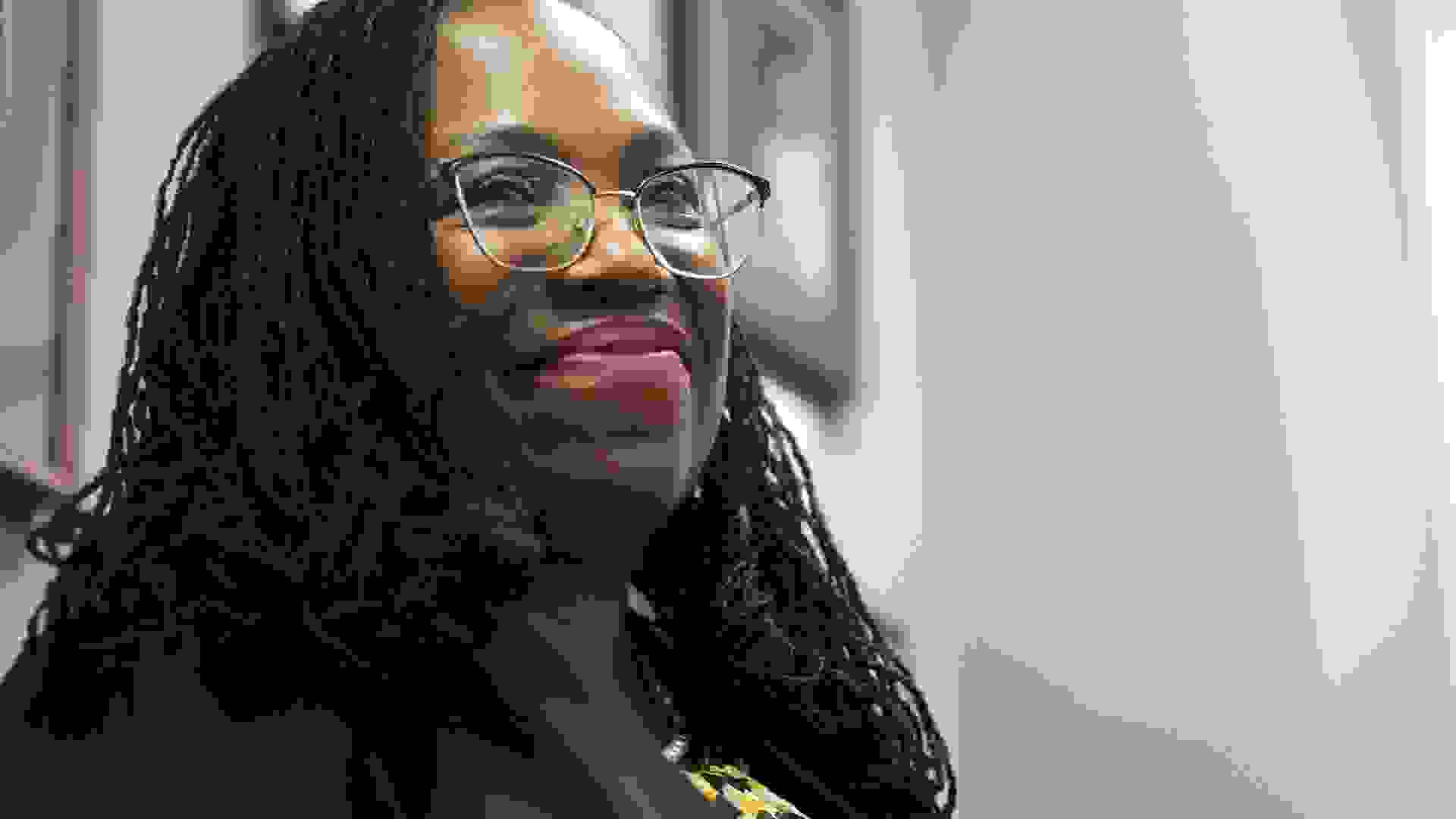 As Ketanji Brown Jackson makes history as the first Black woman ever to serve on the Supreme Court, now is the perfect time to detail the justice's career, personal life and net worth. Discover: How…
READ MORE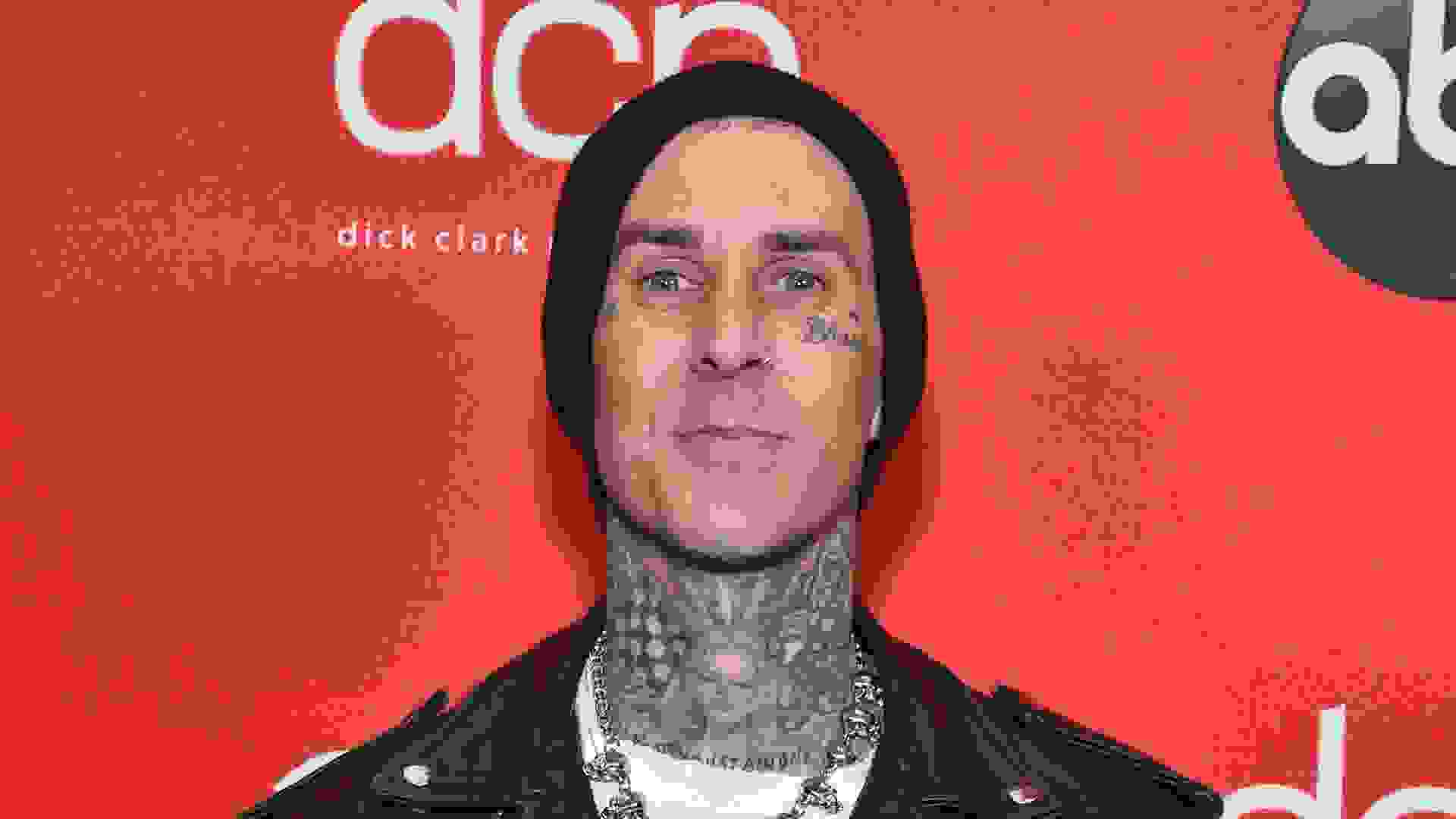 Travis Barker, 46, is an American musician, fashion designer, owner of a record label and reality show star who is best known as the drummer for Blink-182. He is currently in the hospital being…
READ MORE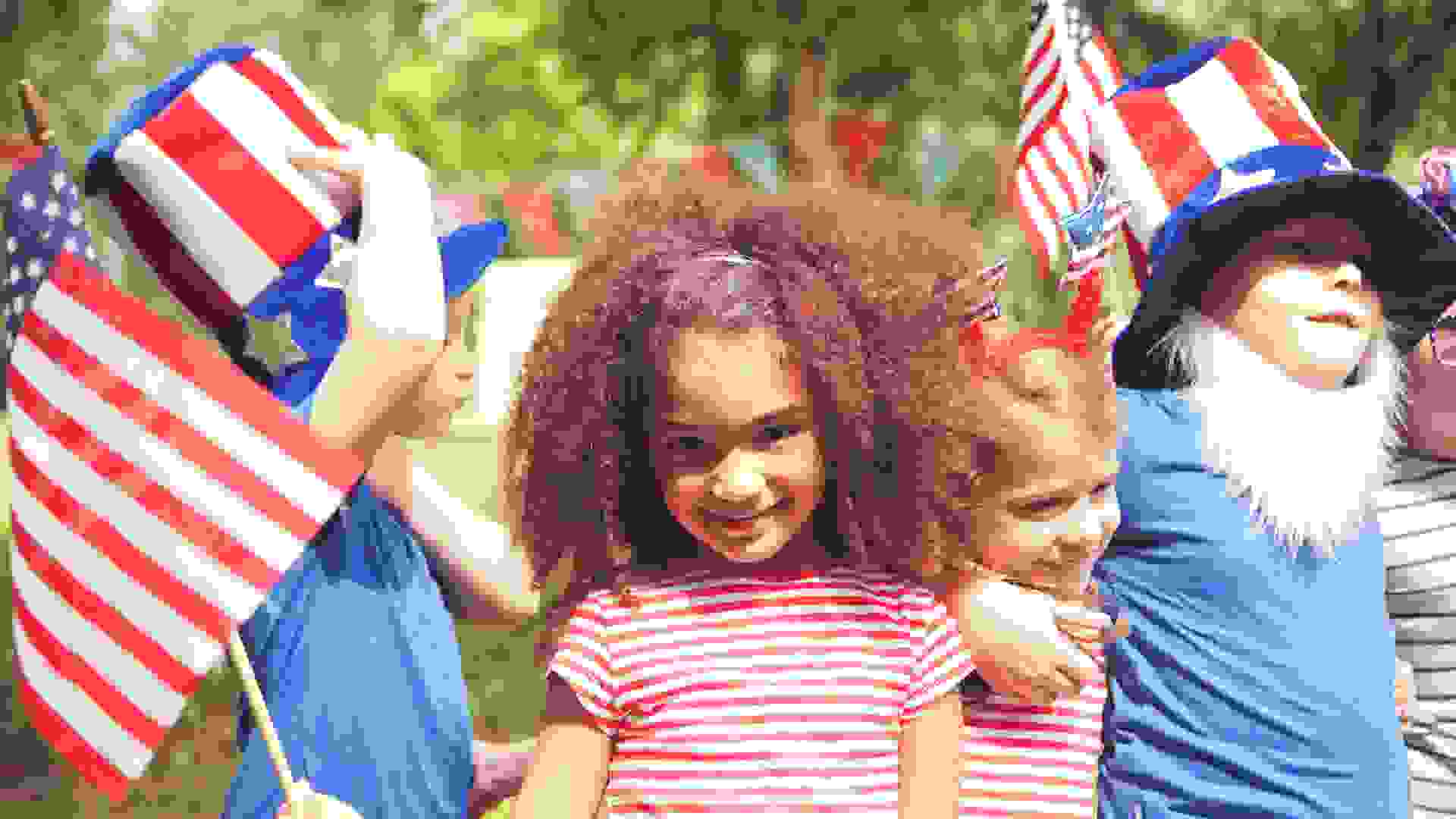 Who says Independence Day parties have to be spent with friends and family cooking at home? With so many businesses wanting to join in on the celebrations, it would be silly to avoid your favorite…
READ MORE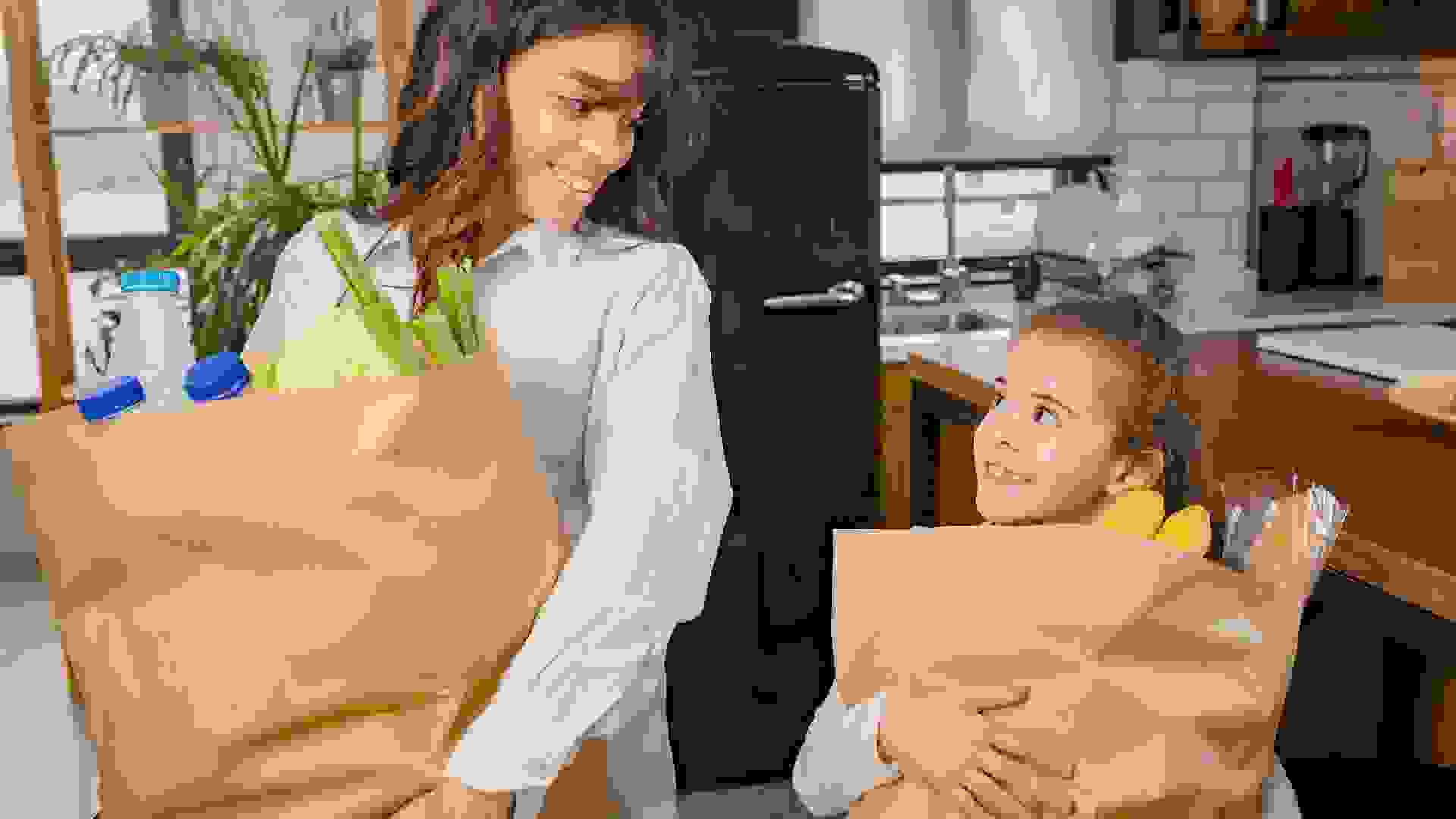 Georgia's SNAP is run by the Georgia Division of Family & Children Services (DFCS). The DFCS issues monthly SNAP benefits to low-income households through the Georgia EBT card to help boost the…
READ MORE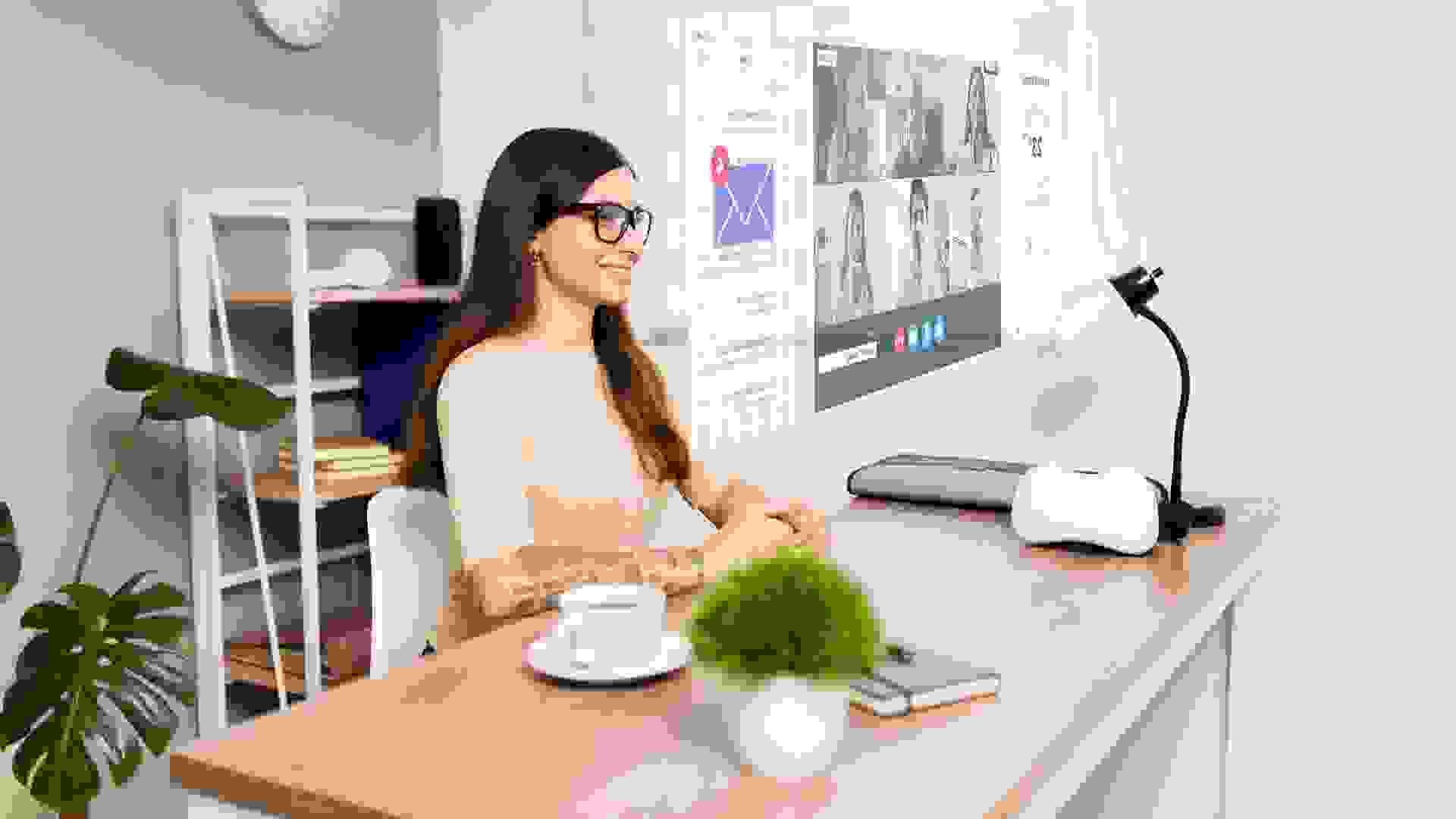 The FBI says that more scammers are using deepfake technology to apply for remote tech jobs as of late. In a June 28 announcement via their Internet Crime Complaint Center (IC3), the FBI indicates…
READ MORE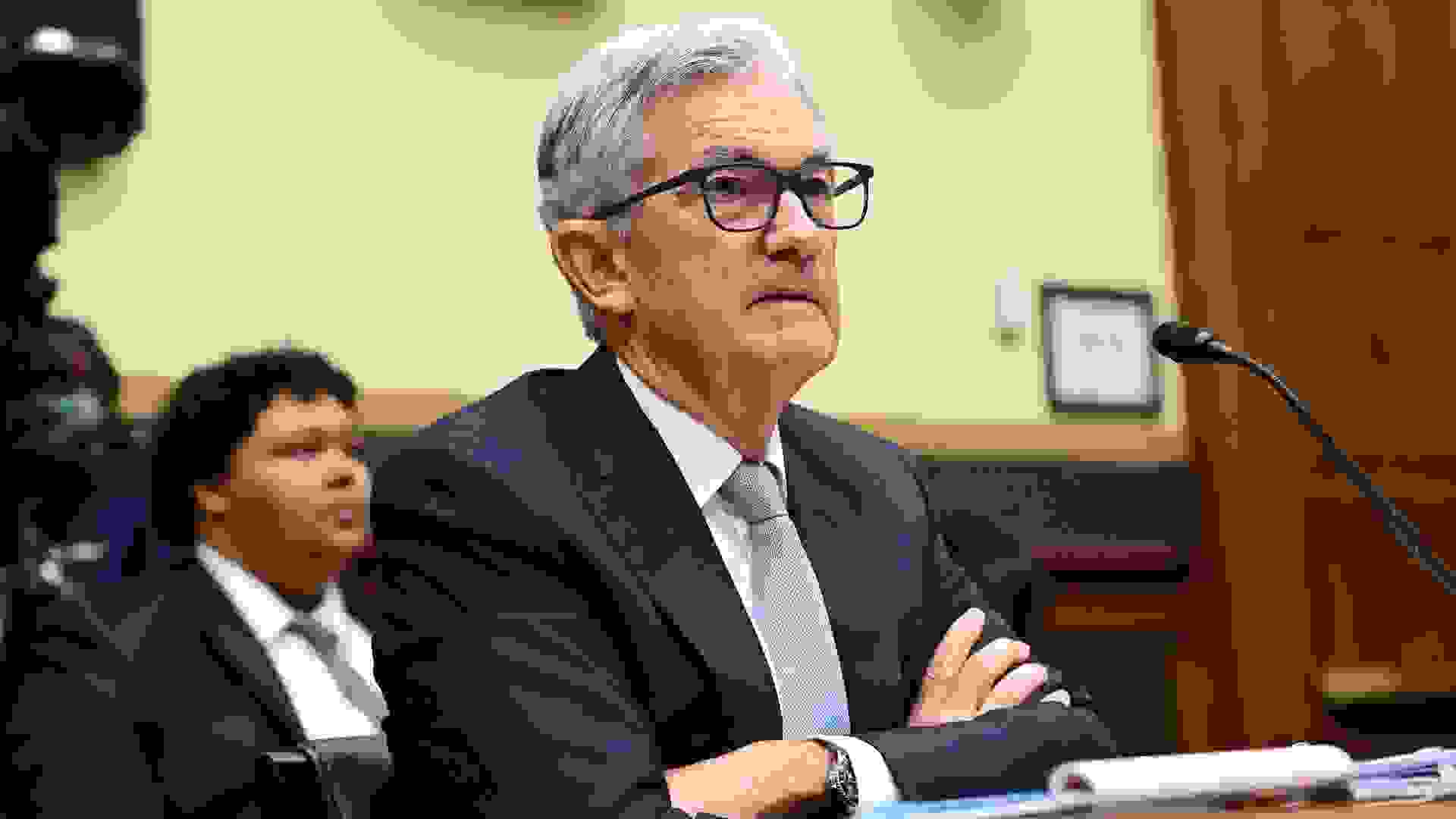 Federal Reserve Chair Jerome Powell reiterated his commitment to do whatever it takes to bring inflation down on June 29. See: Cleveland Fed May Back 75 Basis Point Interest Rate Hike in JulyFind:…
READ MORE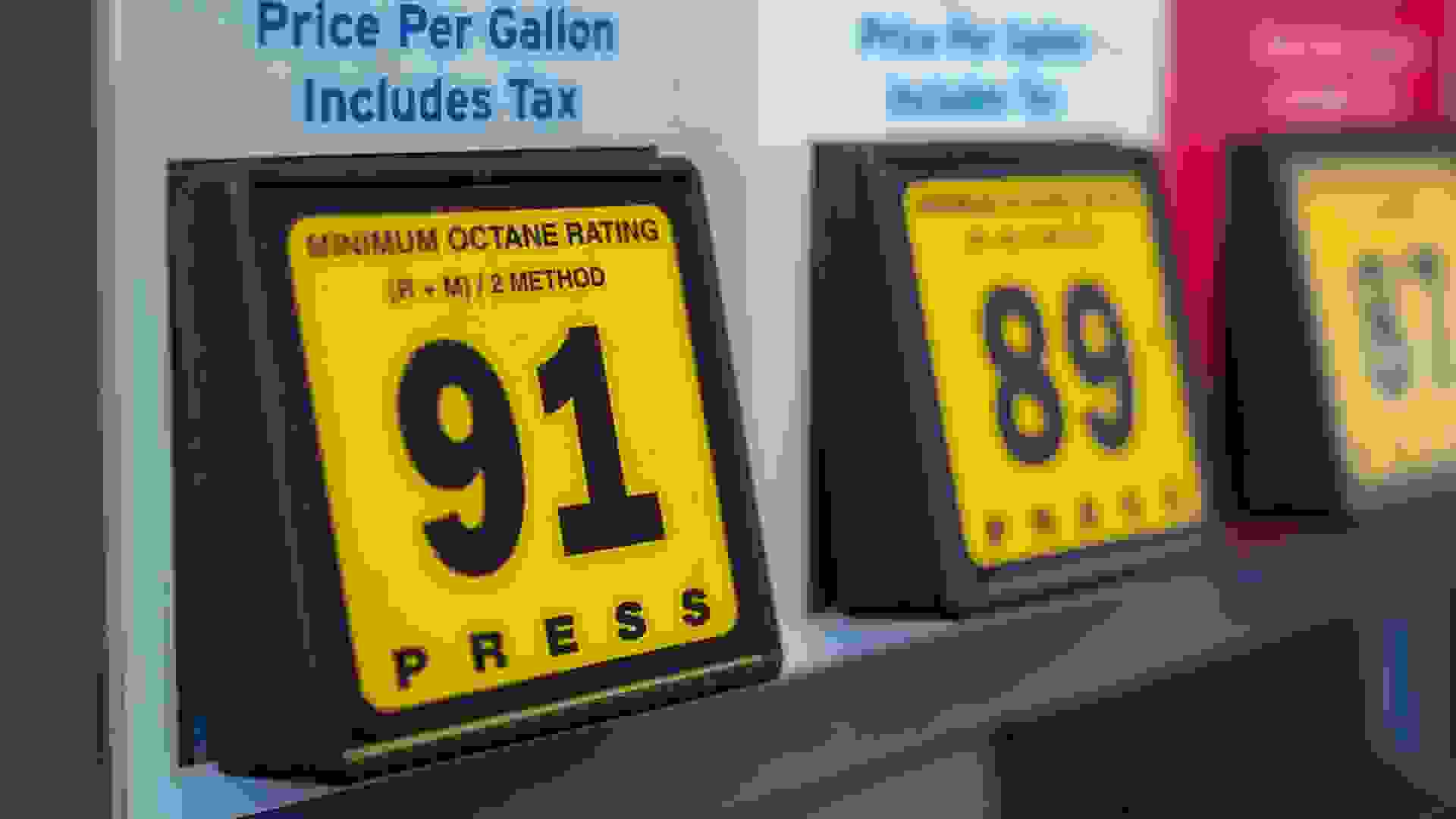 The United States celebrates its birthday on Monday, but American drivers are already unwrapping presents in the form of falling gas prices. Sure, it's sort of like getting a pair of socks since…
READ MORE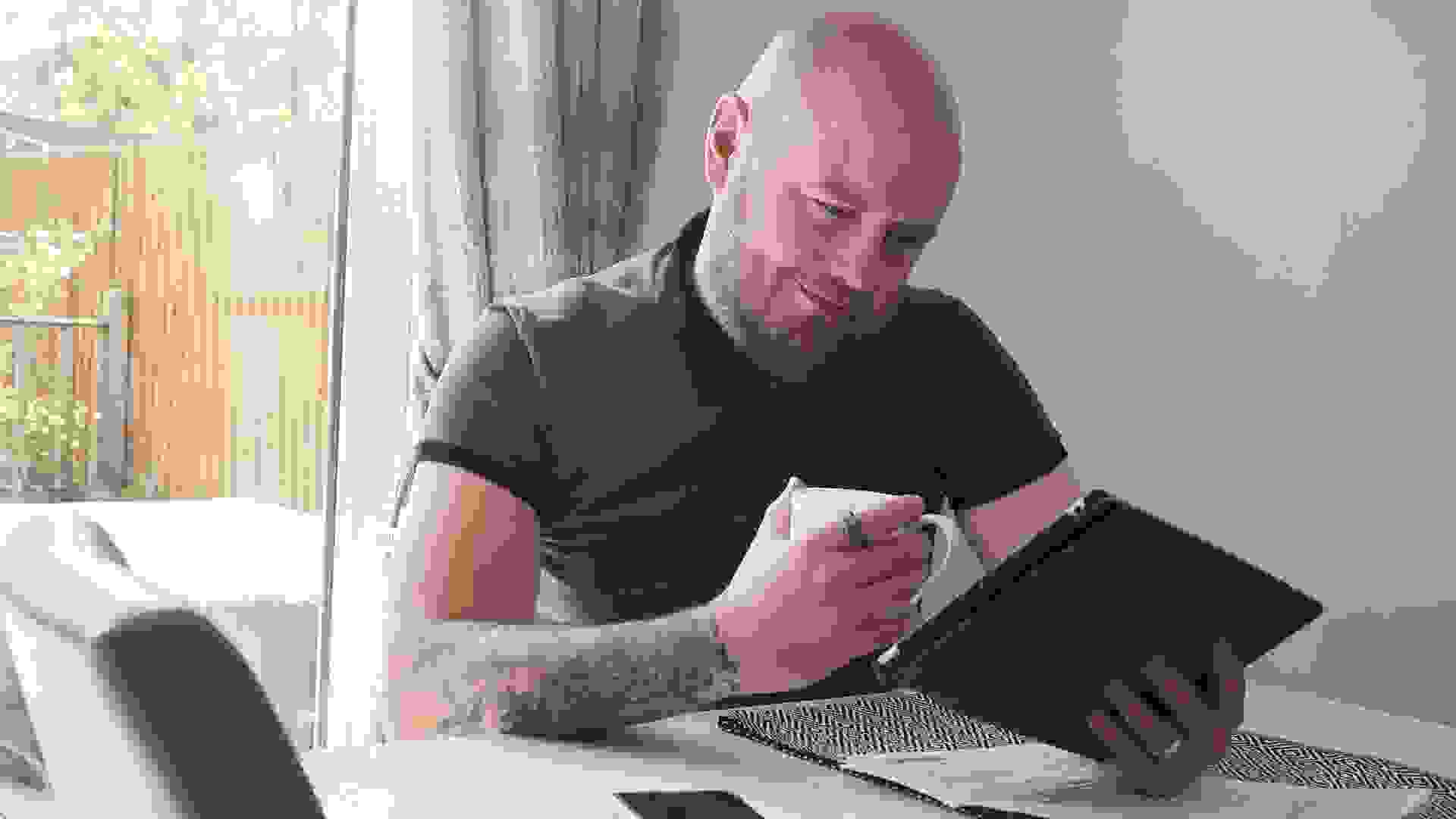 Residents of New Mexico — who have already gotten several tax breaks this year — will soon get another round of tax rebates as the state prepares to send payments totaling either $250 or $500 to…
READ MORE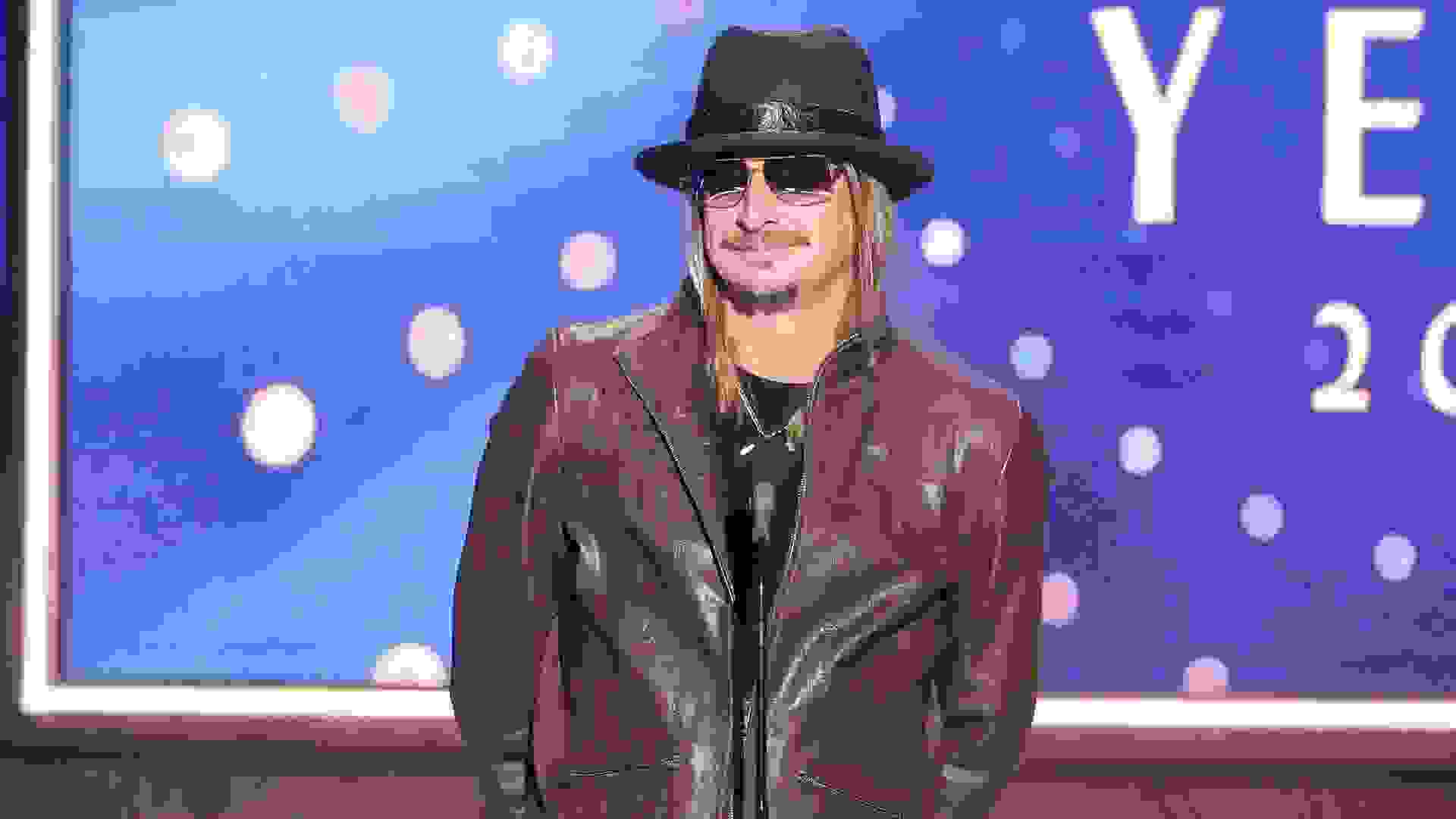 Kid Rock, born Robert James Ritchie, 51, is an American singer, rapper, songwriter, actor, music producer and instrumentalist who cannot be linked to a specific genre of music. Rock is also known for…
READ MORE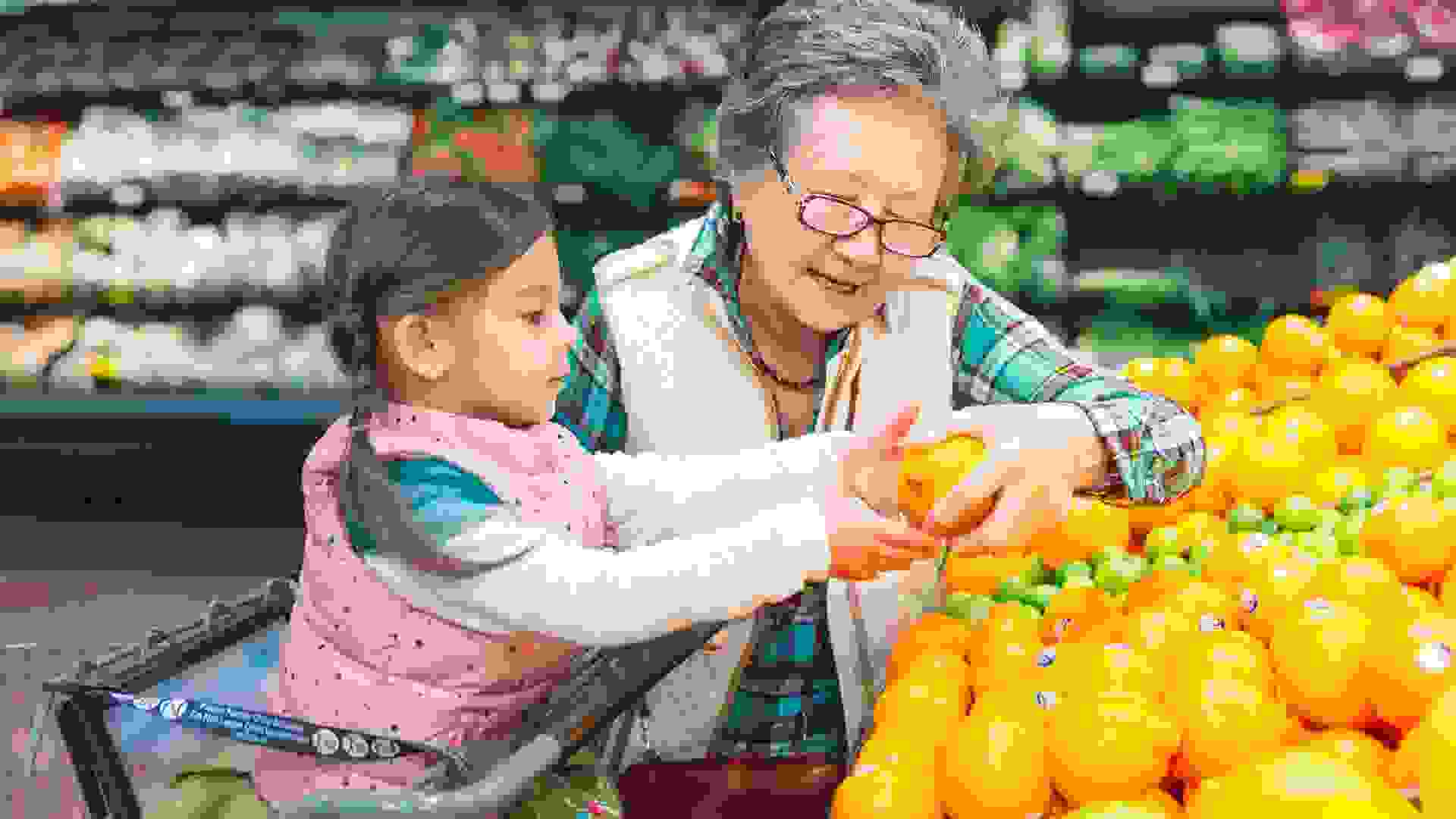 It's a near-certainty that the 2023 cost-of-living adjustment for Social Security recipients will be the biggest in decades to help offset skyrocketing inflation. The question is how big the COLA will…
READ MORE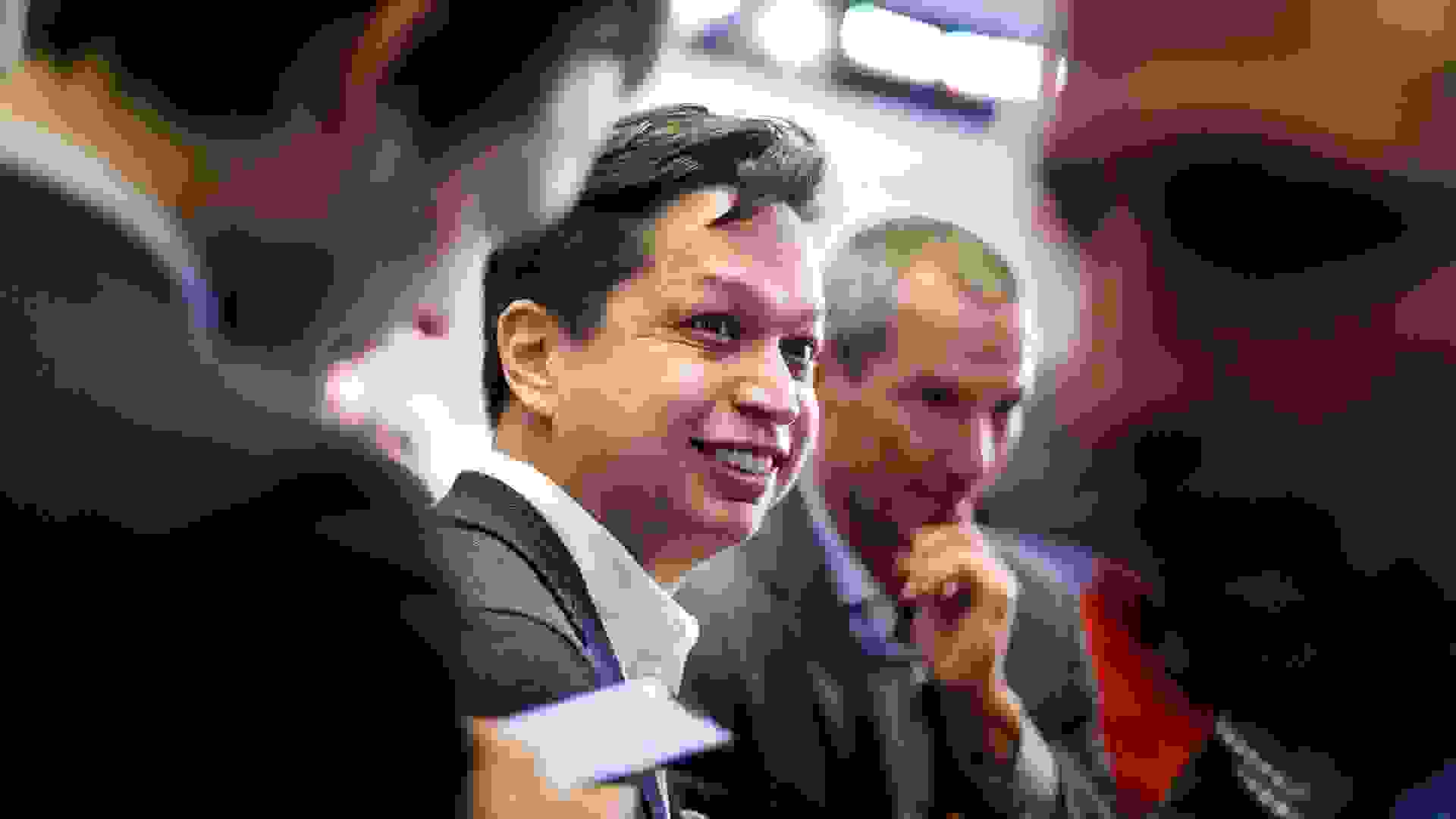 Effective June 29, Bill Ready — veteran exec and now-former President of Commerce at Google — will be handling CEO duties for the visual inspiration platform Pinterest, taking over for Ben…
READ MORE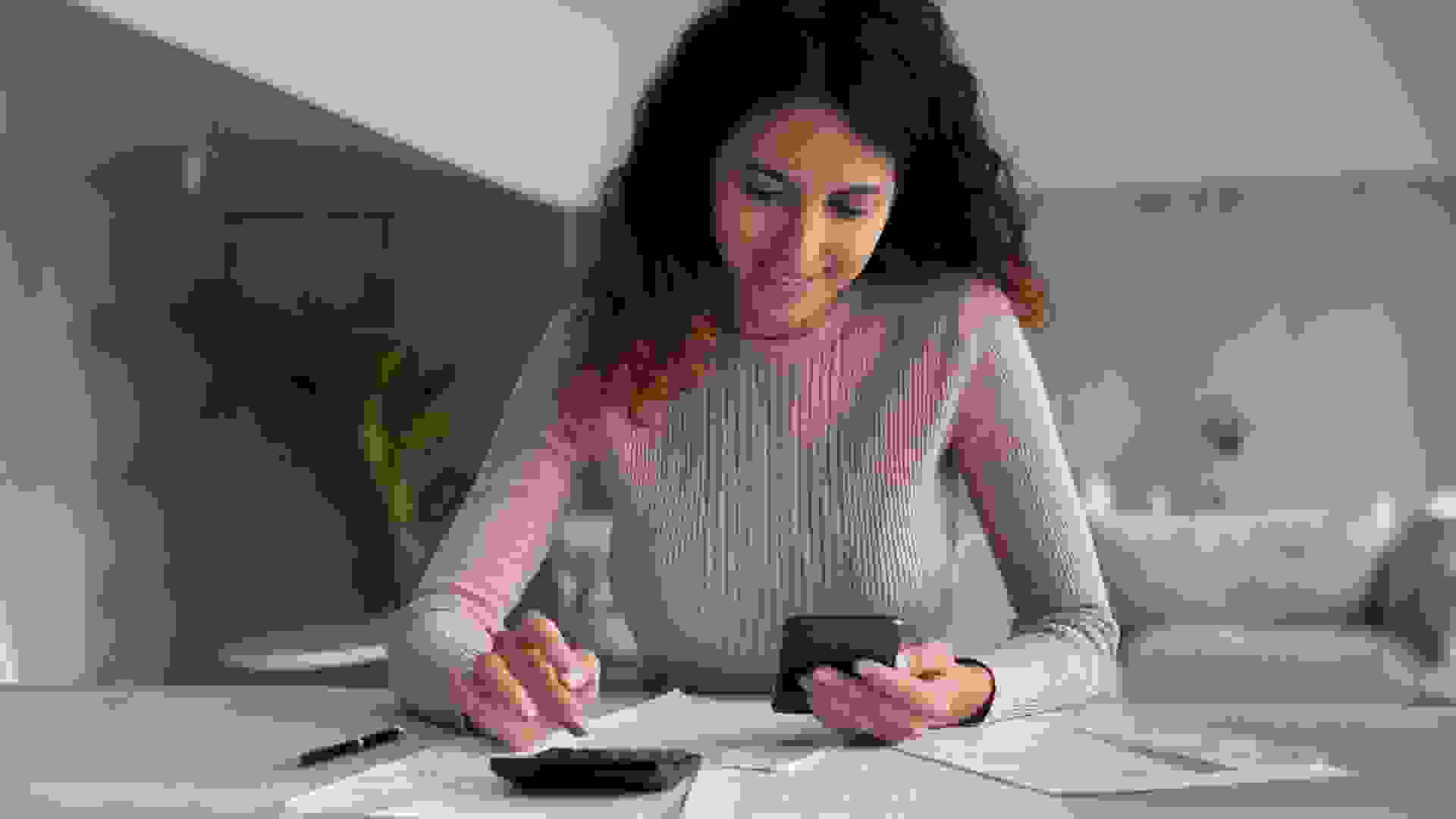 This is what I've learned in three decades as a CPA, author and financial counselor: The richest and poorest Americans have the most debt. The rich can stay rich that way, but the poor can never…
READ MORE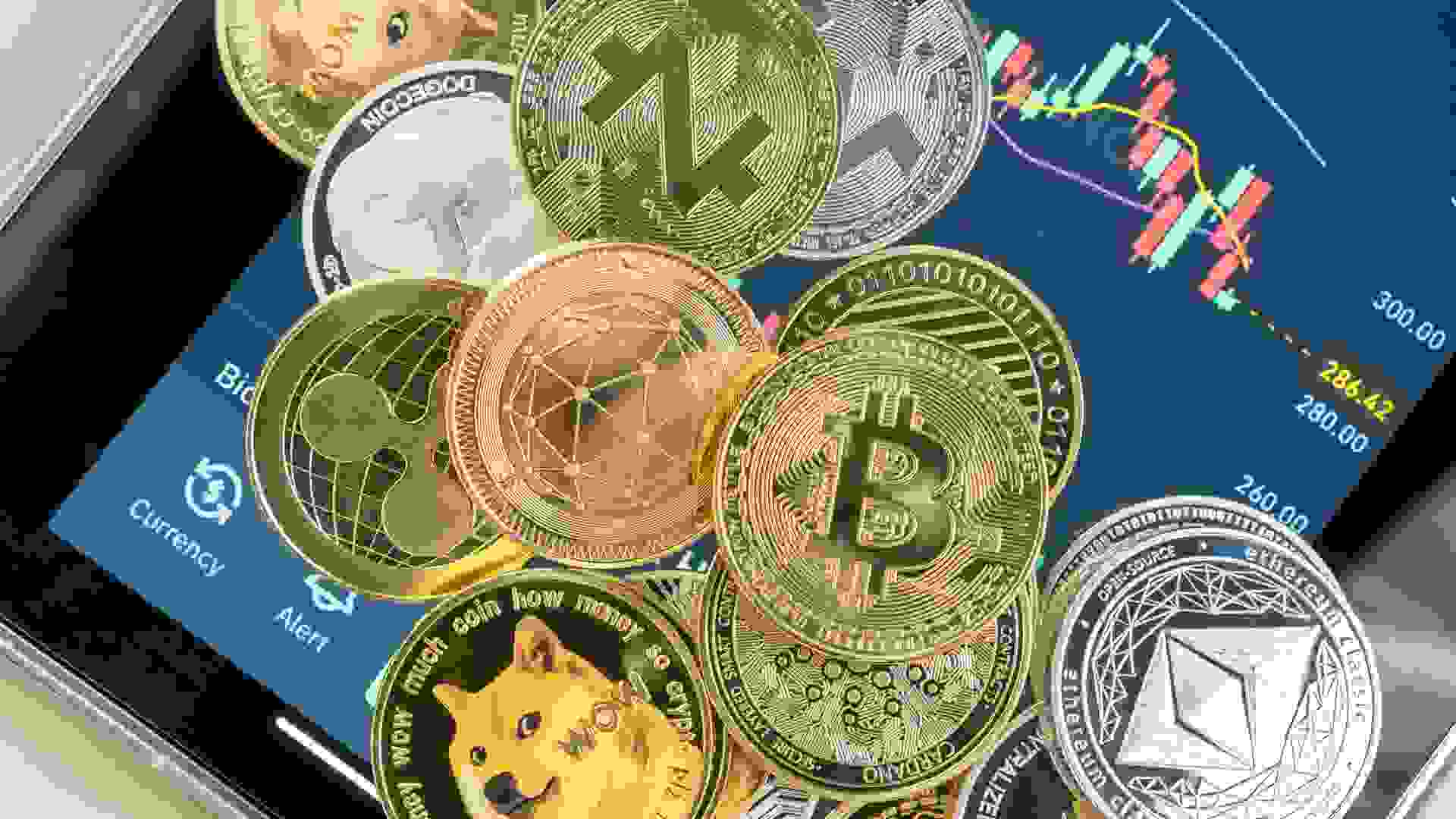 The price of a cryptocurrency trade can vary widely, and those costs can take a big bite out of your investment portfolio. Here's a look at how to minimize crypto fees.
READ MORE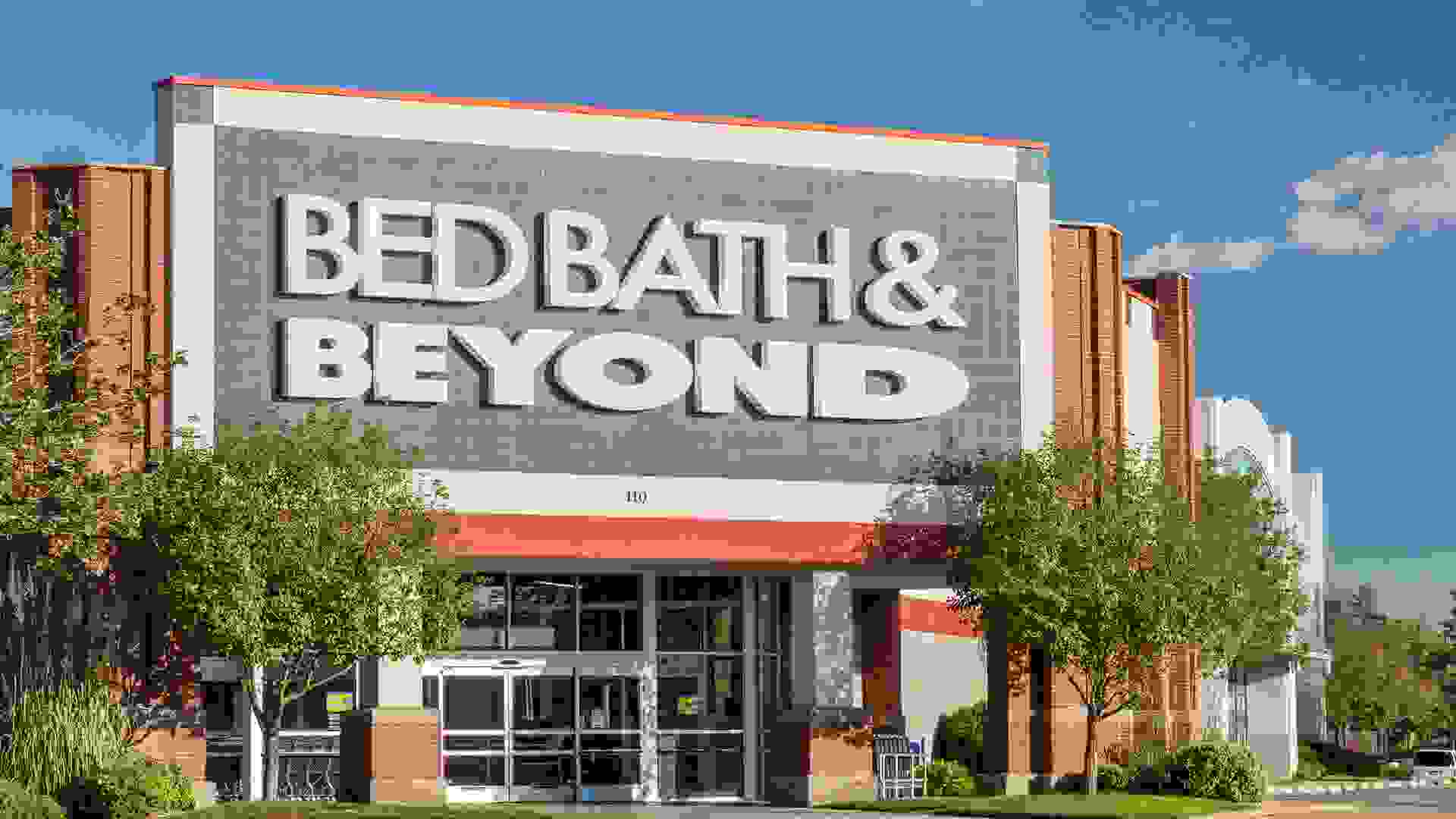 Bed Bath & Beyond announced its CEO, Mark Tritton, was stepping down on June 29. The news came following missed earnings and in an effort to focus "on reversing recent results, addressing supply…
READ MORE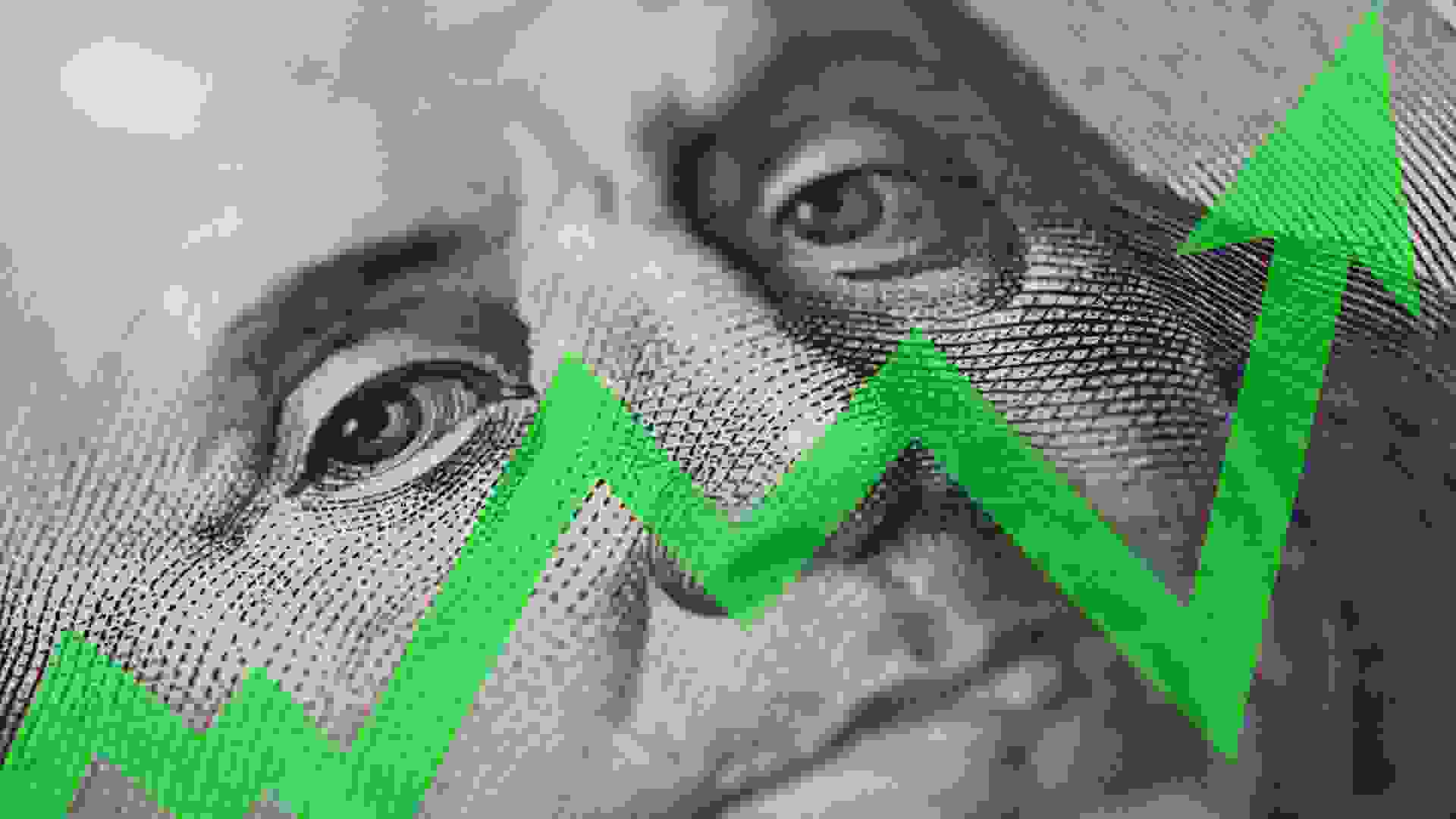 As the Federal Open Market Committee (FOMC) prepares for its next meeting, Loretta Mester — president of the Federal Reserve Bank of Cleveland — said that a 75 basis point interest rate hike could…
READ MORE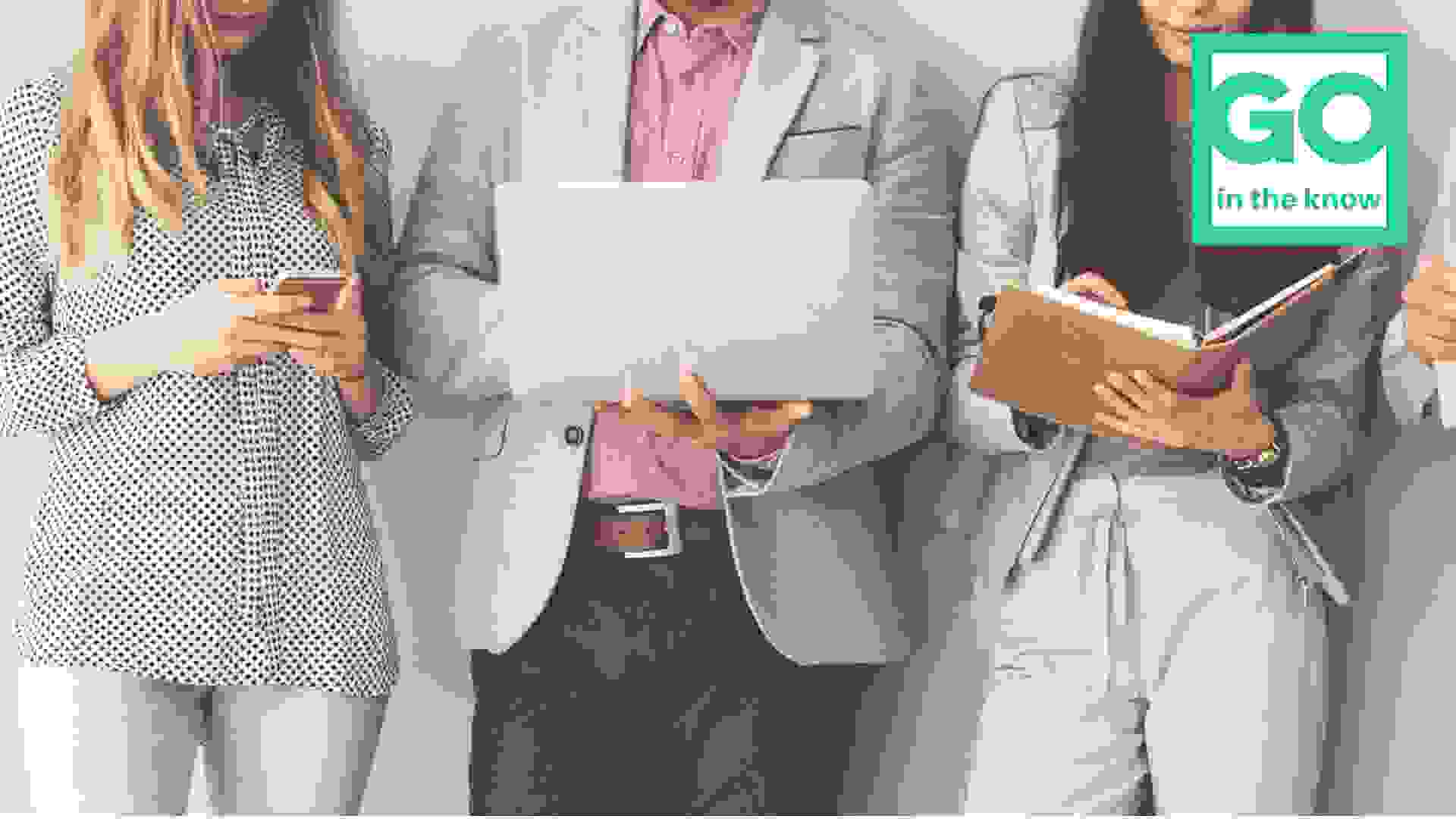 Today is known as a "hug holiday," not to be confused with National Hugging Day, which lands in January. So, give someone you love a hug today, and then check out these top financial stories. The…
READ MORE
Certain low-income families in West Virginia will begin receiving electronic benefits transfer (EBT) cards pre-loaded with $200 to be used toward the purchase of clothing — or materials for families…
READ MORE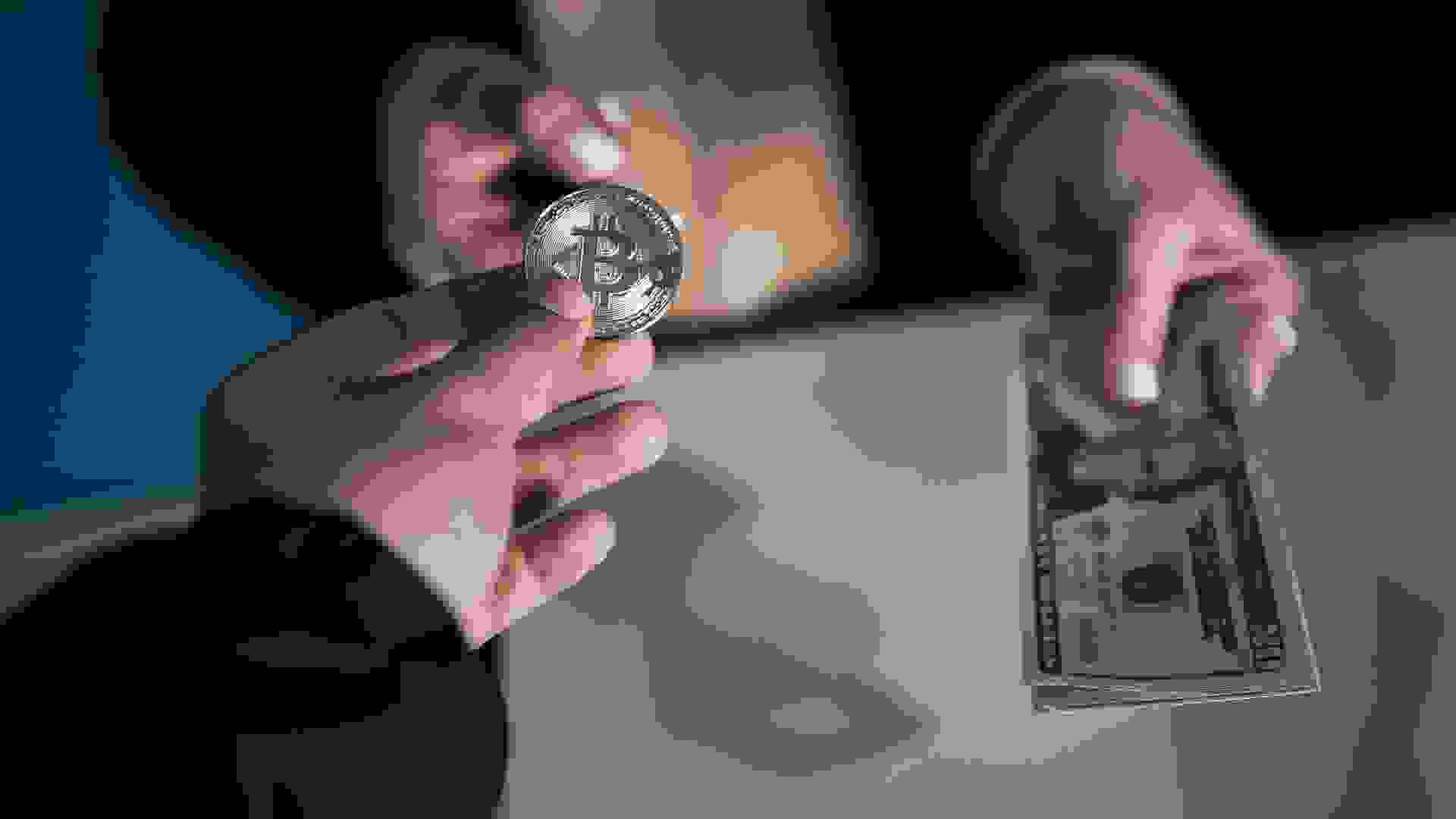 Binance is a cryptocurrency exchange platform that offers some of the lowest fees in the industry. Learn how to use Binance and how to get the lowest fees.
READ MORE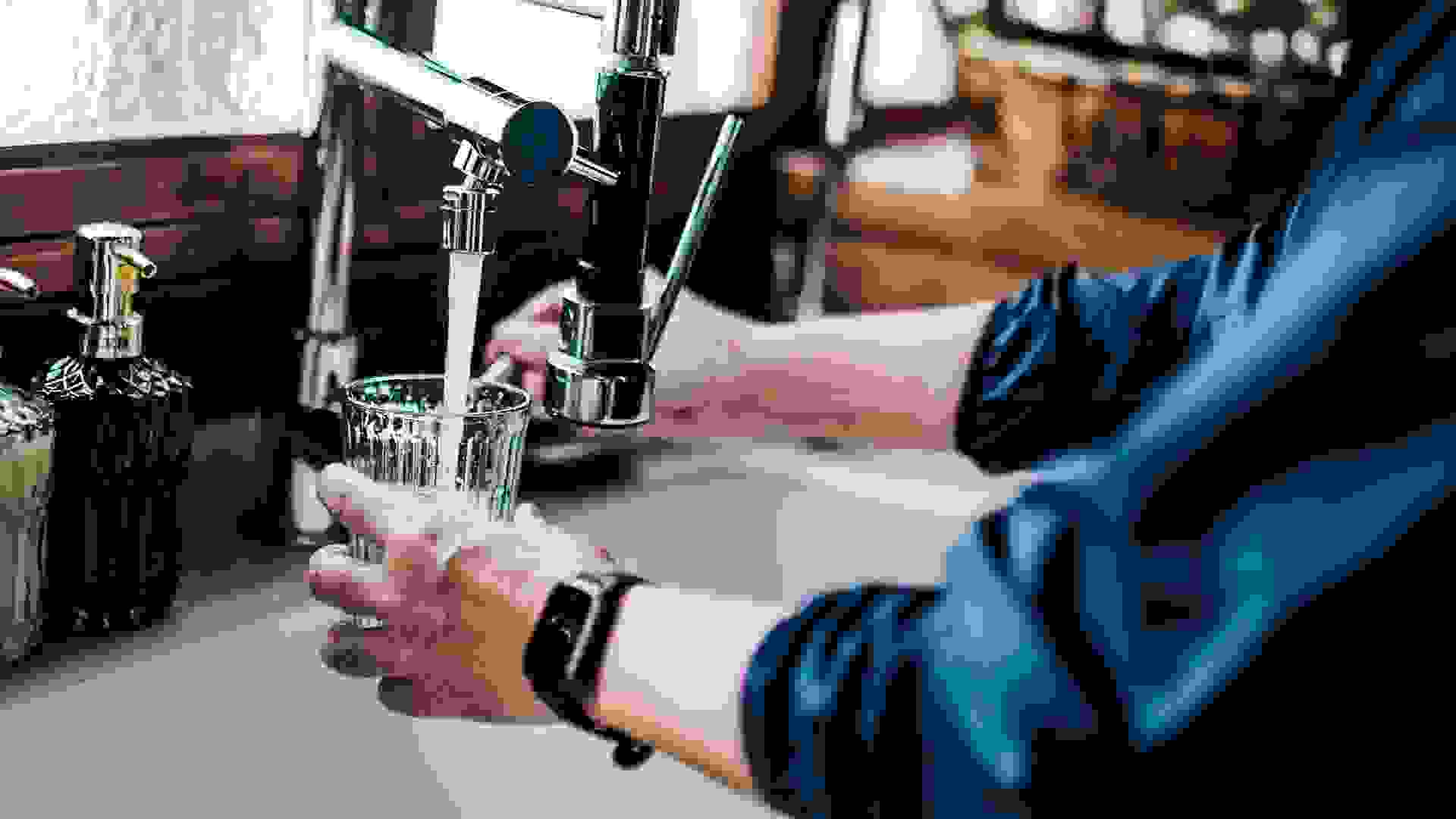 The Detroit Water and Sewerage Department (DWSD) has announced that it will be implementing a set of fixed water service rates to give Detroit residents affordable water based on income. See: Stimulus…
READ MORE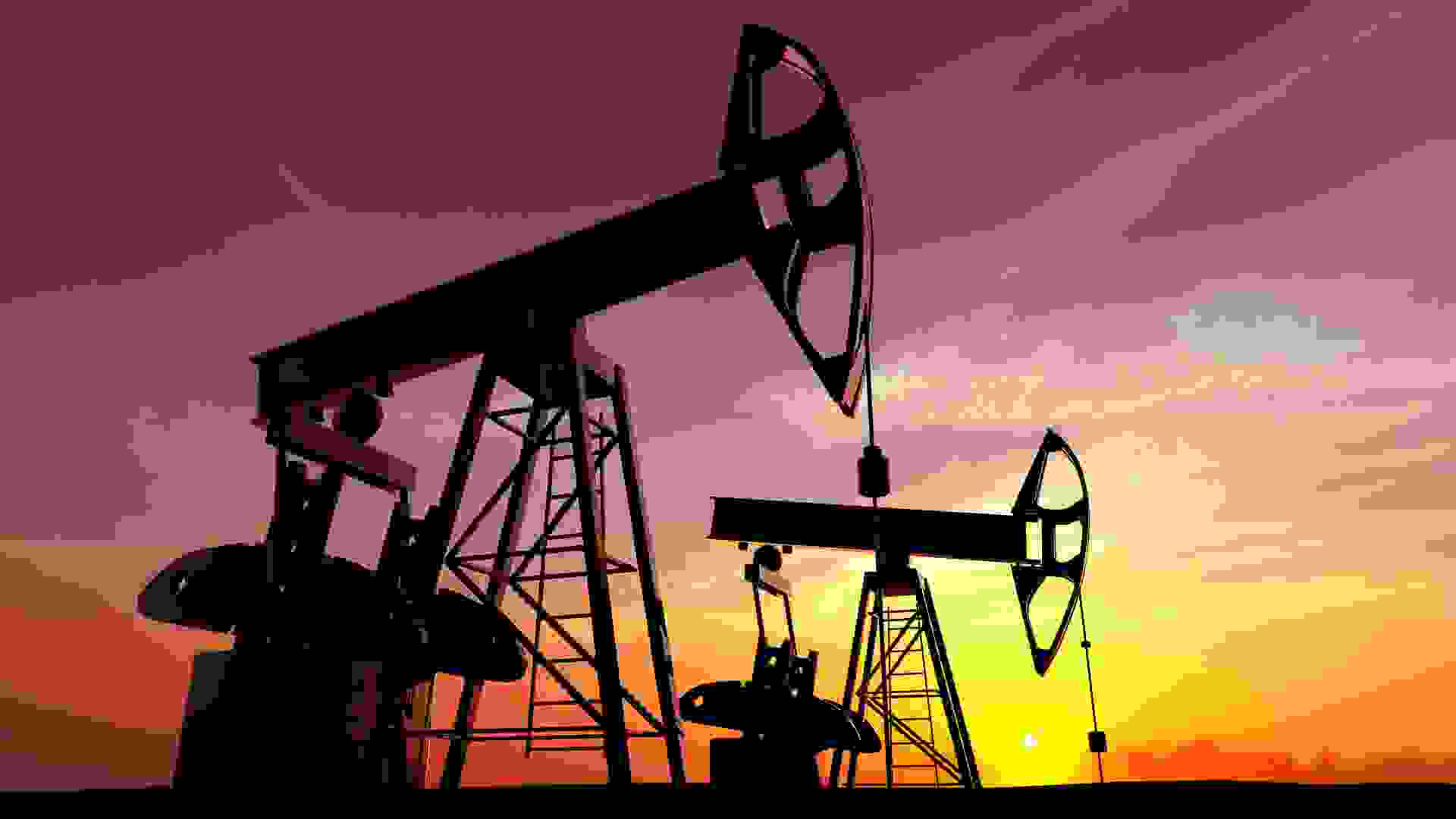 Oil prices might not go up forever, but right now oil is the profitable stock market play with exceptional year-to-date returns. Here are some of the top oil stock picks that could continue to perform…
READ MORE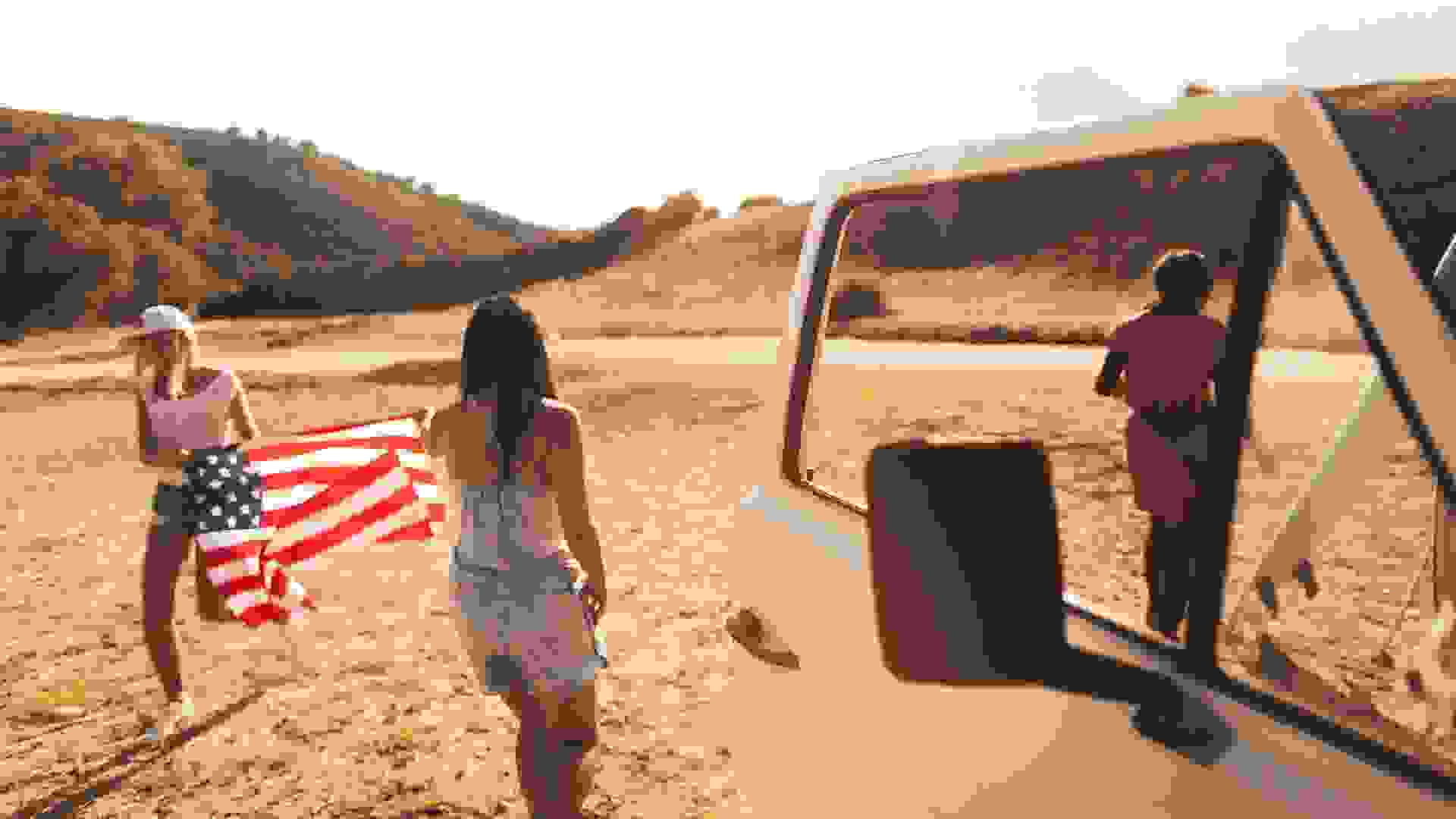 If you plan on hitting the road this July 4 weekend, expect to see plenty of traffic — and the highest gas prices the holiday has ever seen. See: Stimulus Updates To Know for Summer 2022 Find: 8…
READ MORE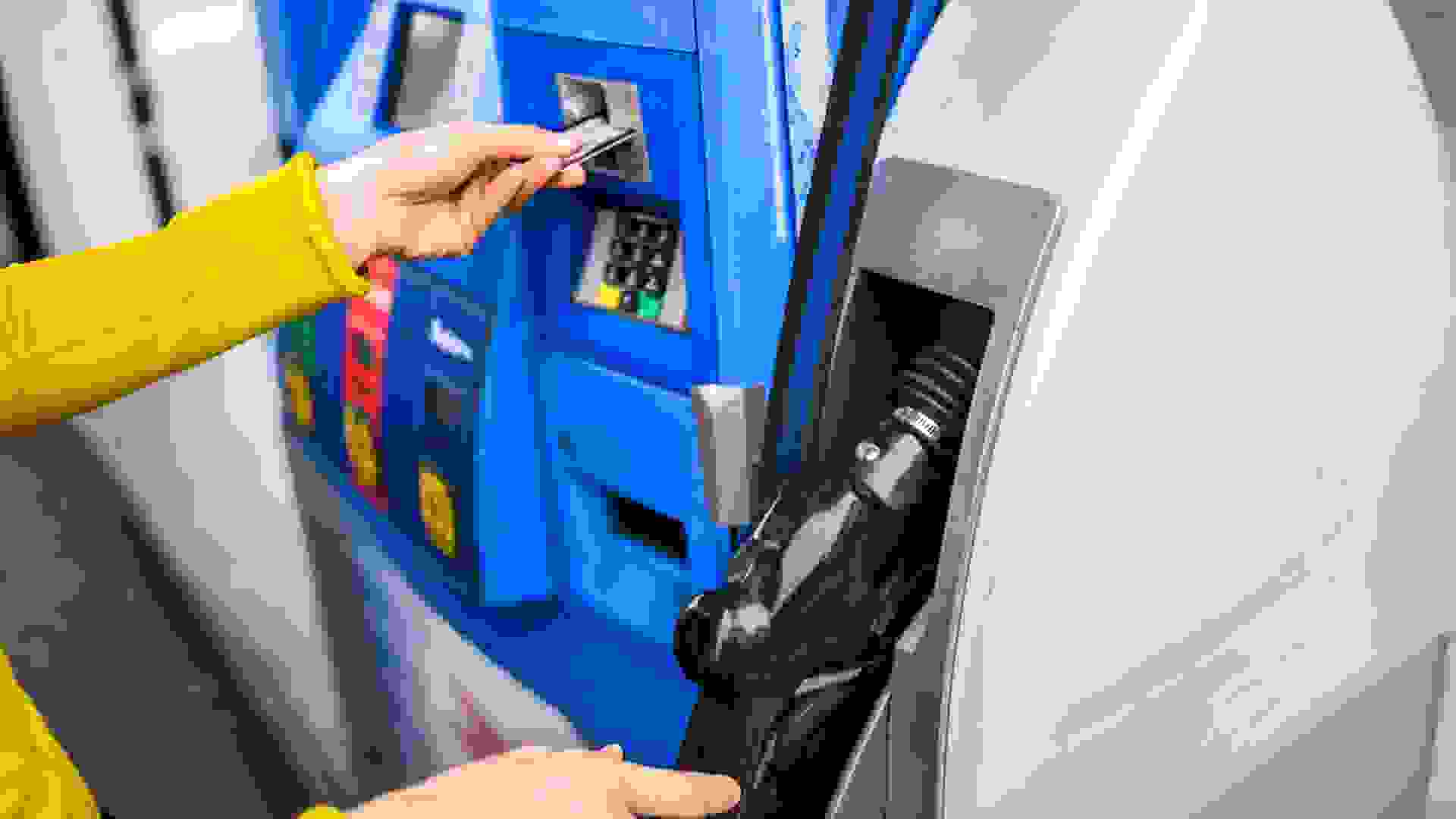 That joke about having to take out a loan to afford today's sky-high gasoline prices might not be so far-fetched after all. Surging fuel prices convinced both Visa and Mastercard to place holds of up…
READ MORE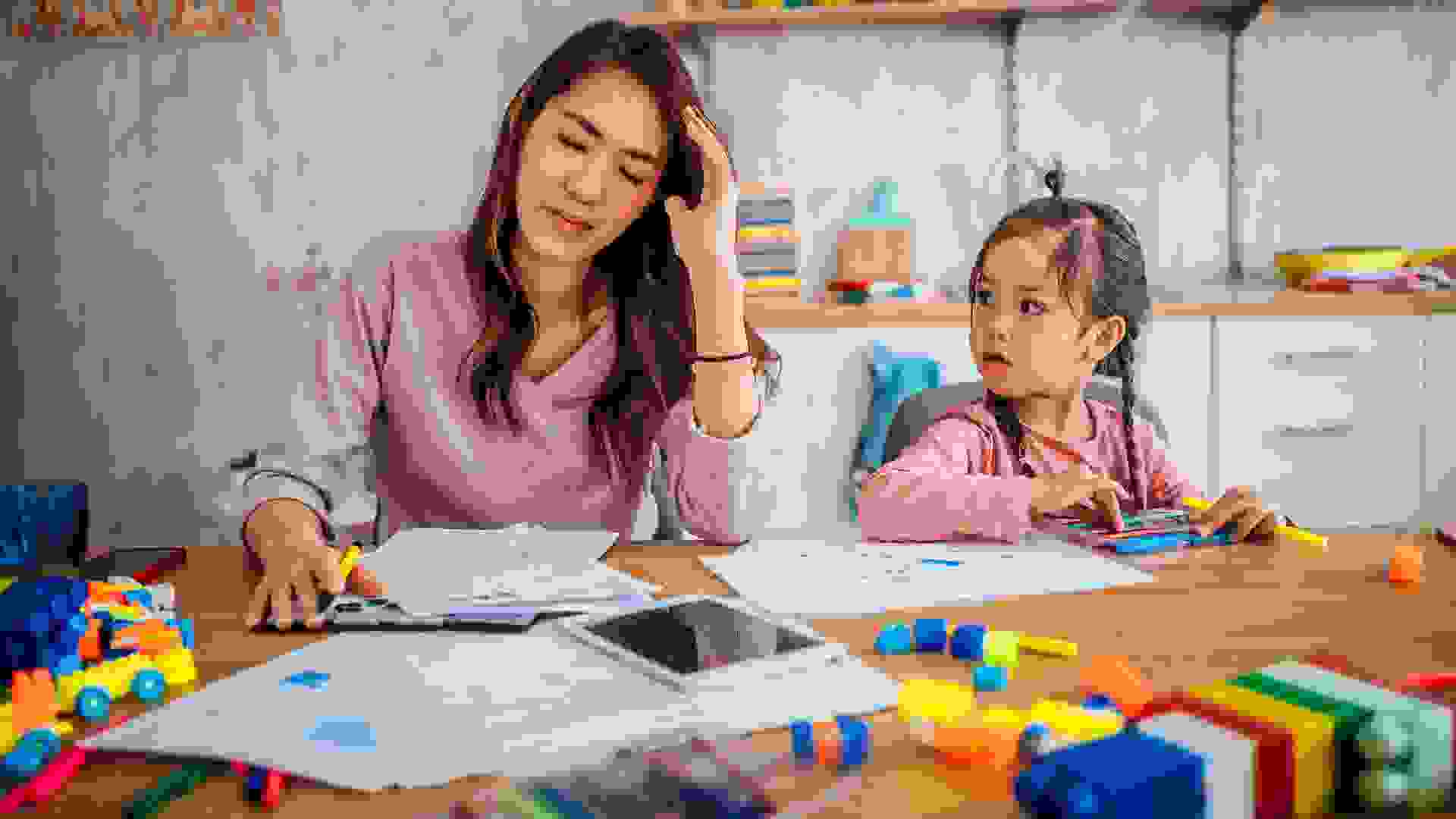 The 41-year high inflation and the soaring gas prices are taking a toll across the nation. Now, a new survey shows that American hourly workers are bearing the brunt of these challenges, with a…
READ MORE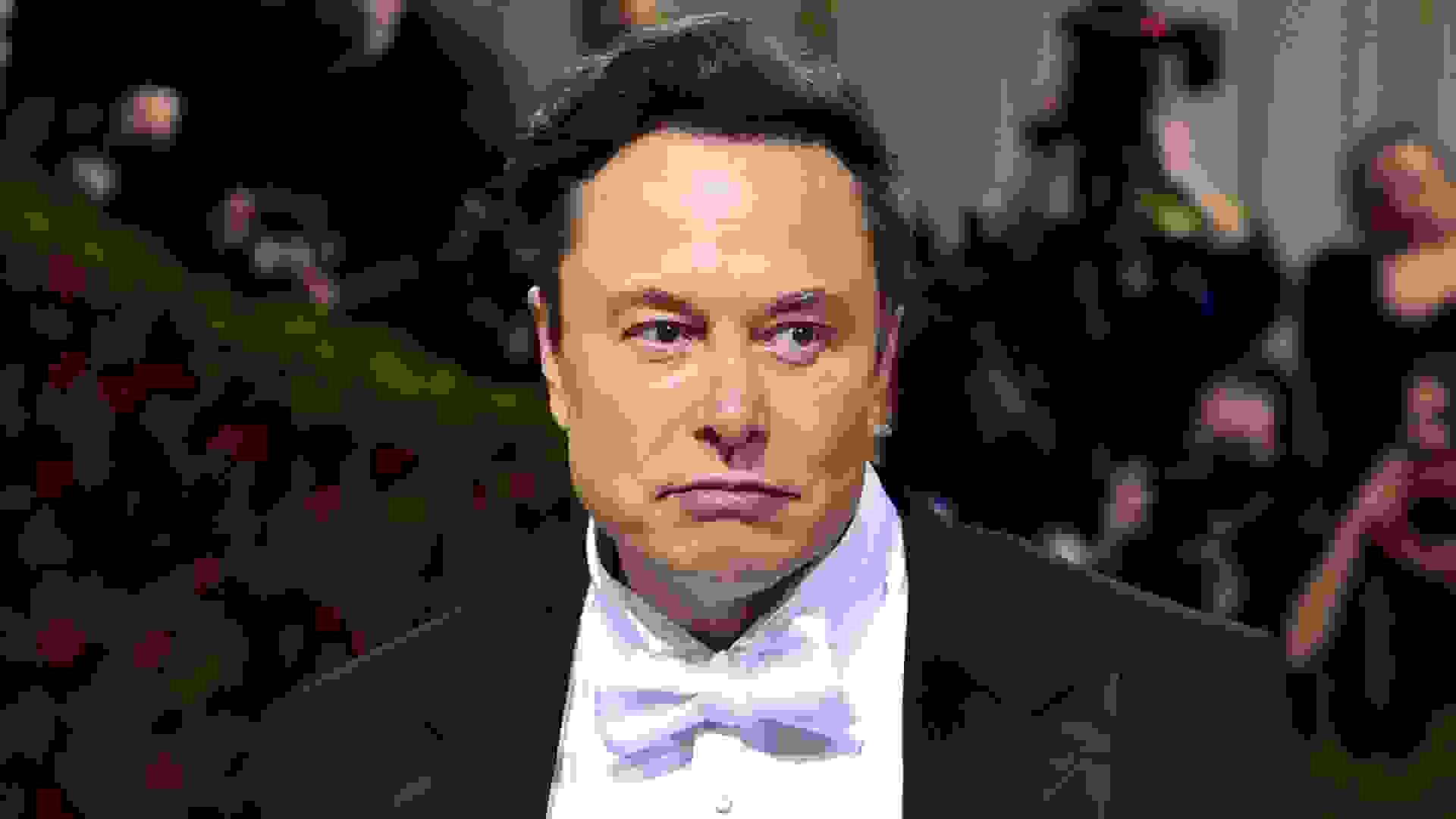 Tesla has laid off 200 employees, many of which are hourly workers. This comes on the heels of CEO Elon Musk saying last week that while the company would reduce its workforce by 10% over the next…
READ MORE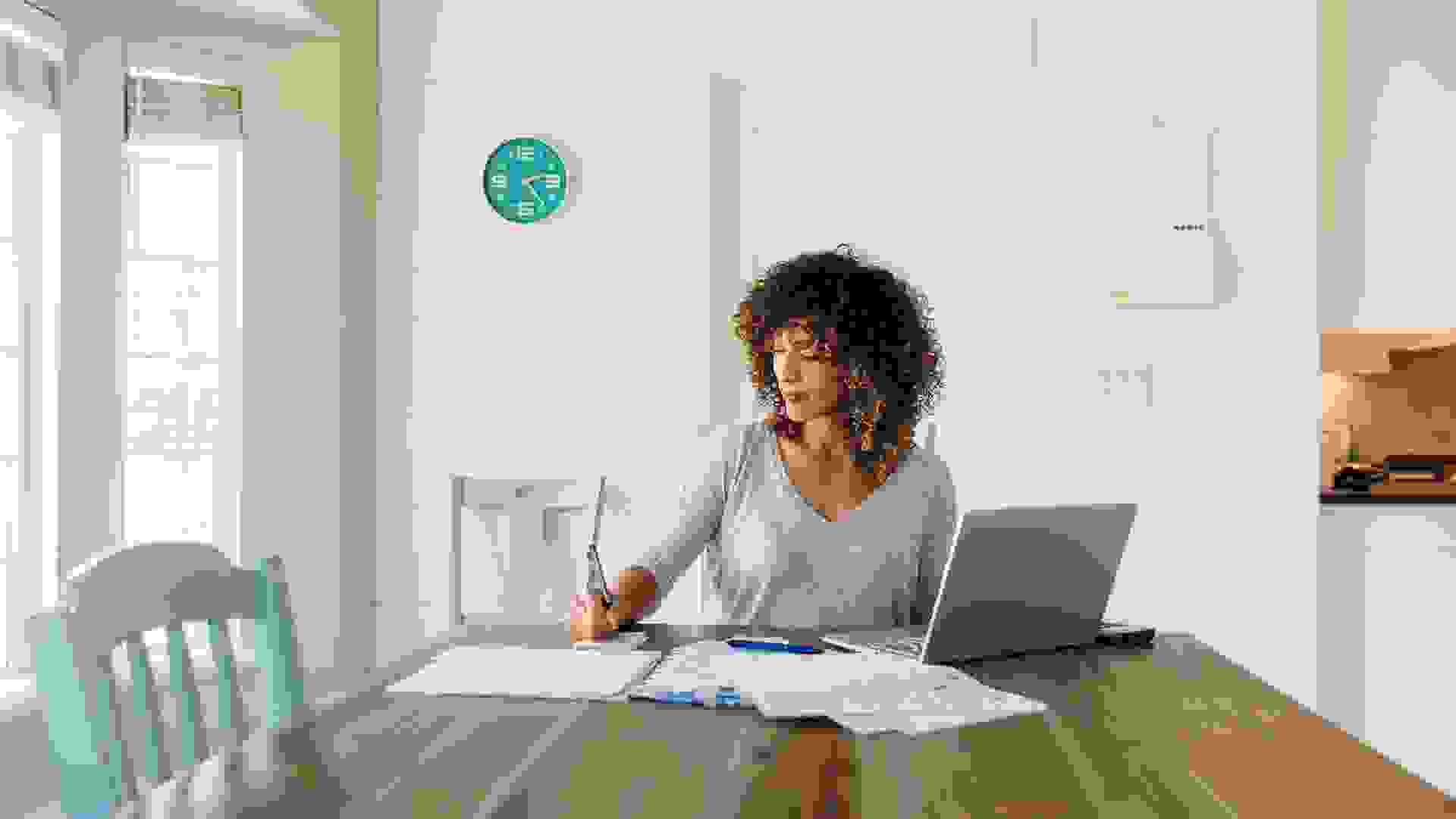 In case you were wondering if your side gig income is taxable, the IRS sent out a little reminder this week that it is. In a June 27 memo on its website, the IRS said "earnings from gig economy work…
READ MORE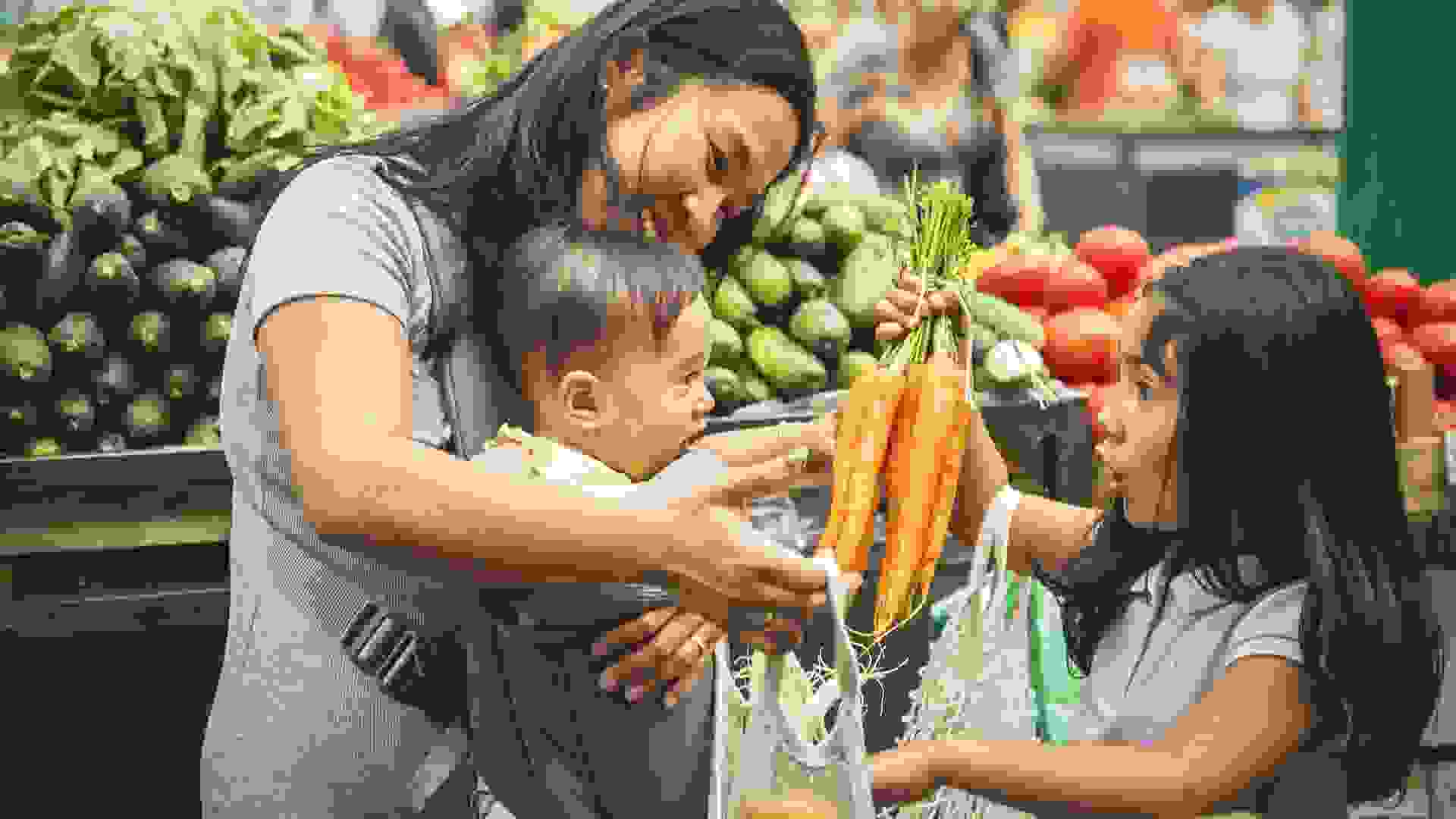 Eligible households in Delaware will get emergency benefit checks in June as part of the state's ongoing response to the COVID-19 public health emergency, the Delaware Division of Social Services said…
READ MORE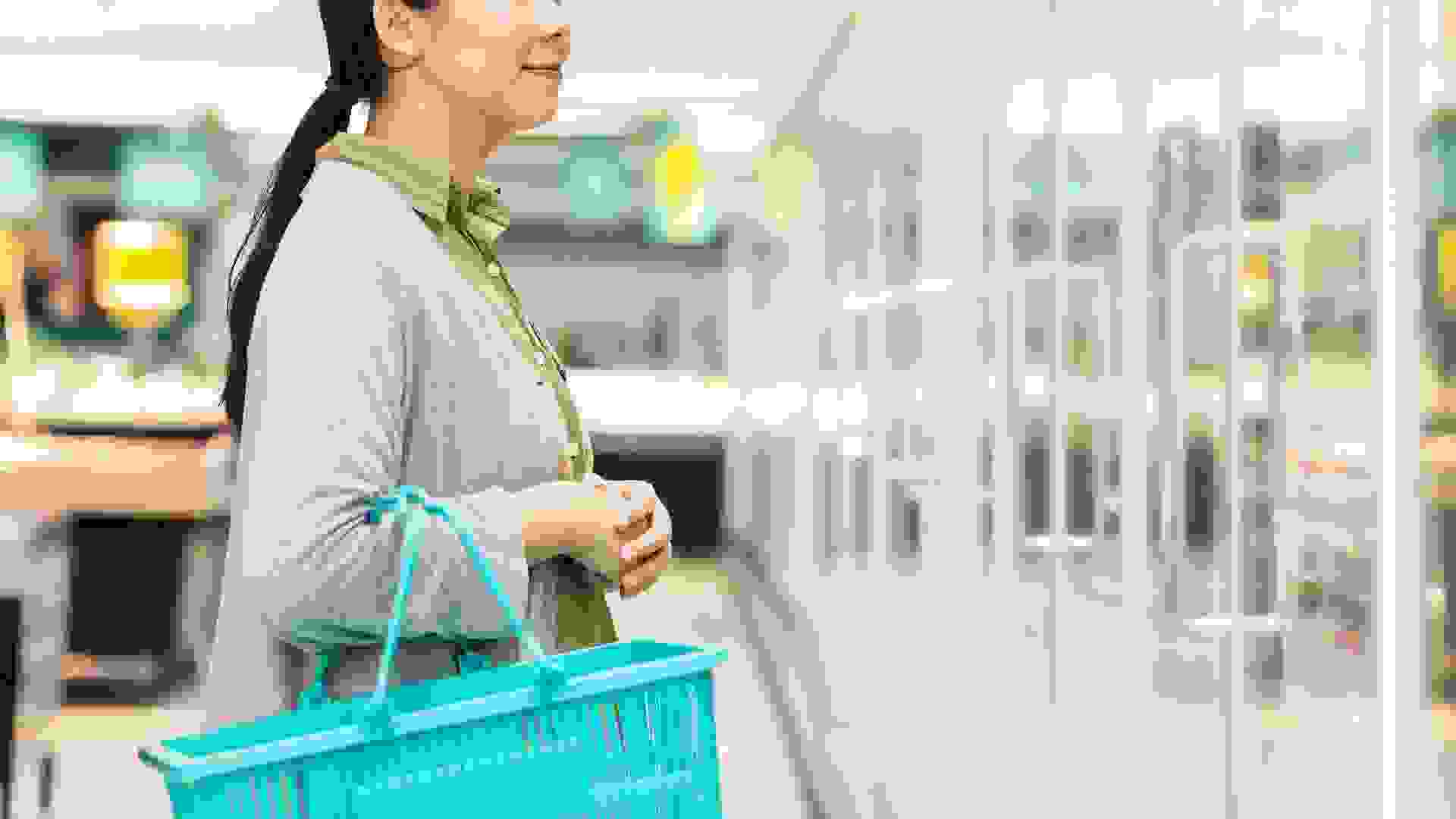 New York's SNAP provides food-purchasing assistance to low-income working people, senior citizens and the disabled. SNAP in New York is administered by two different agencies: the Department of Social…
READ MORE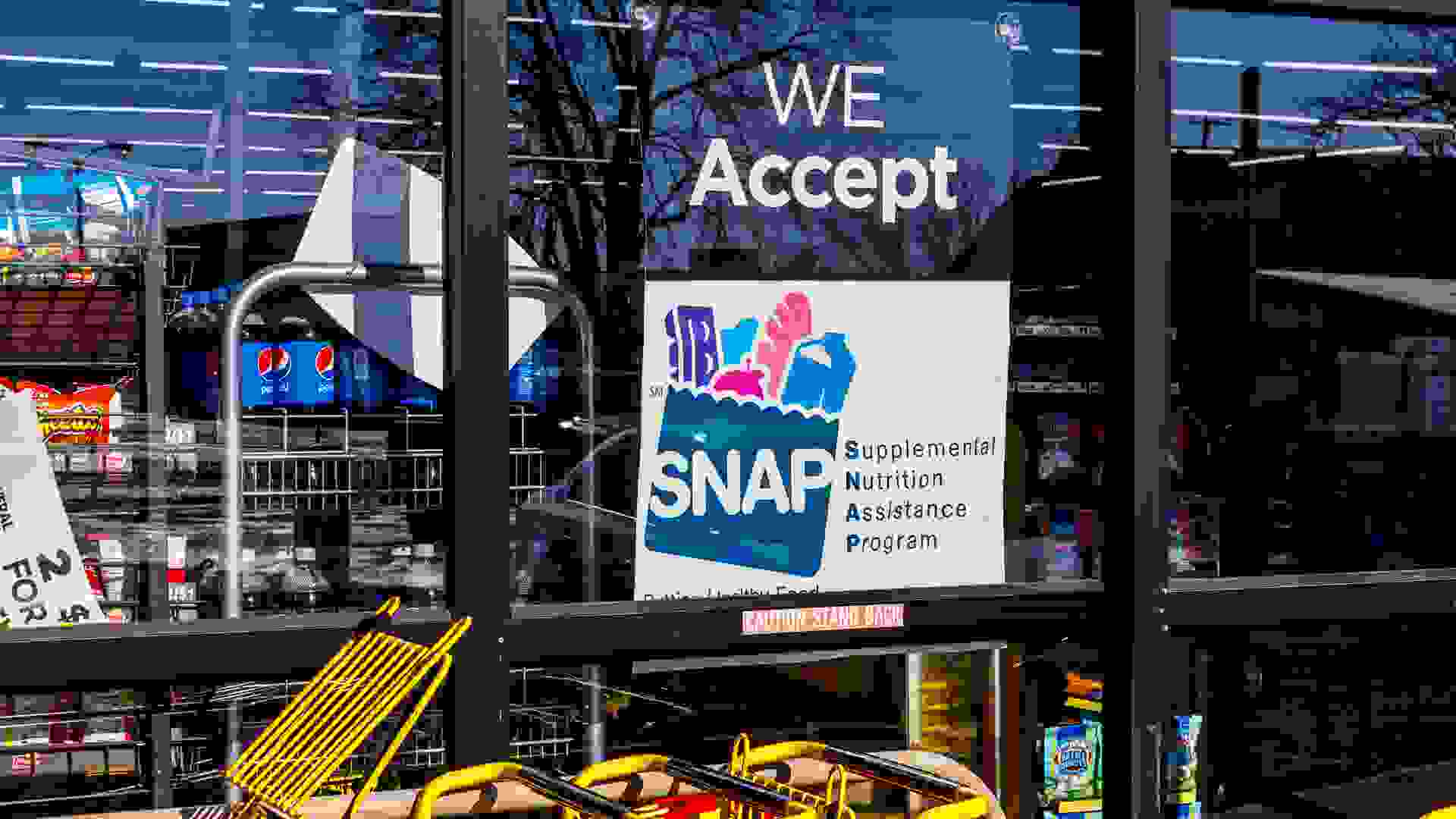 Administered by the West Virginia Department of Health and Human Resources (DHHR), SNAP in West Virginia is distributed monthly to Mountain State Cards, the state's version of the EBT card. Formerly…
READ MORE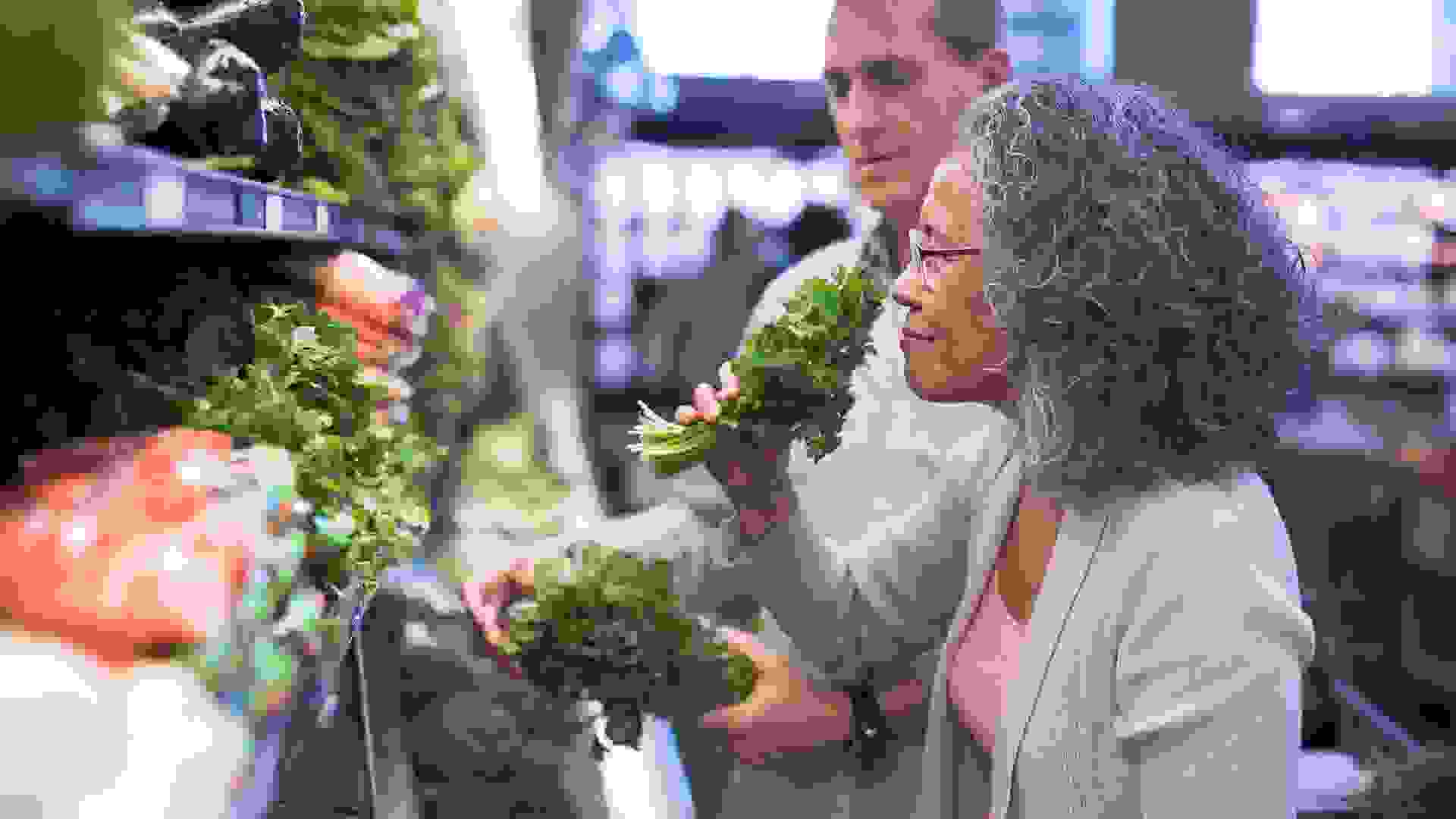 Social Security is designed to support American workers and their families by providing a guaranteed source of lifetime income for those who meet certain criteria. Along with pensions and personal…
READ MORE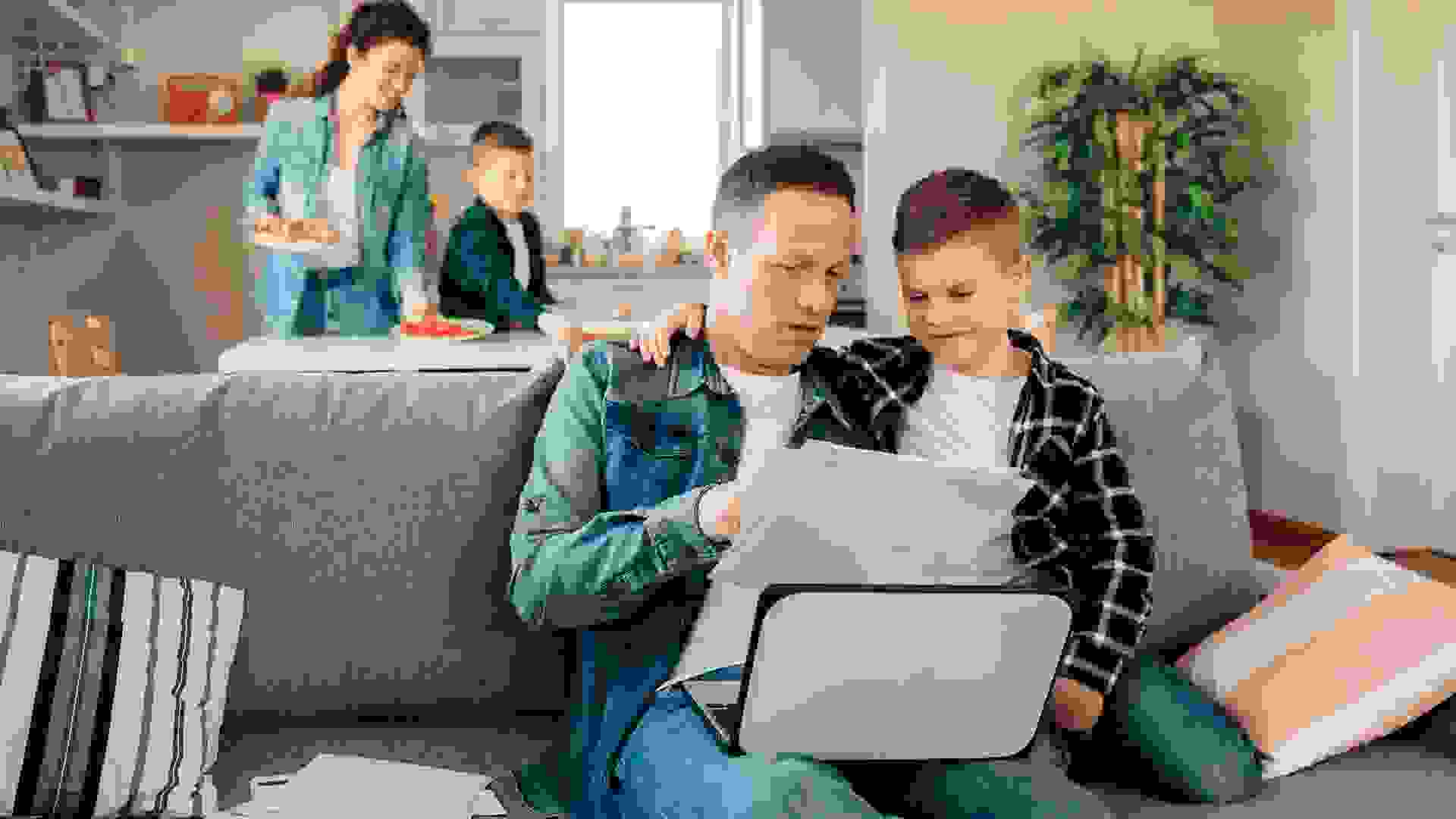 Low-income households in Oregon will soon be getting $600 stimulus payments if they met the eligibility requirements. SNAP Benefits: Can You Use EBT Card/Food Stamps To Purchase Hot Food?Find: 10…
READ MORE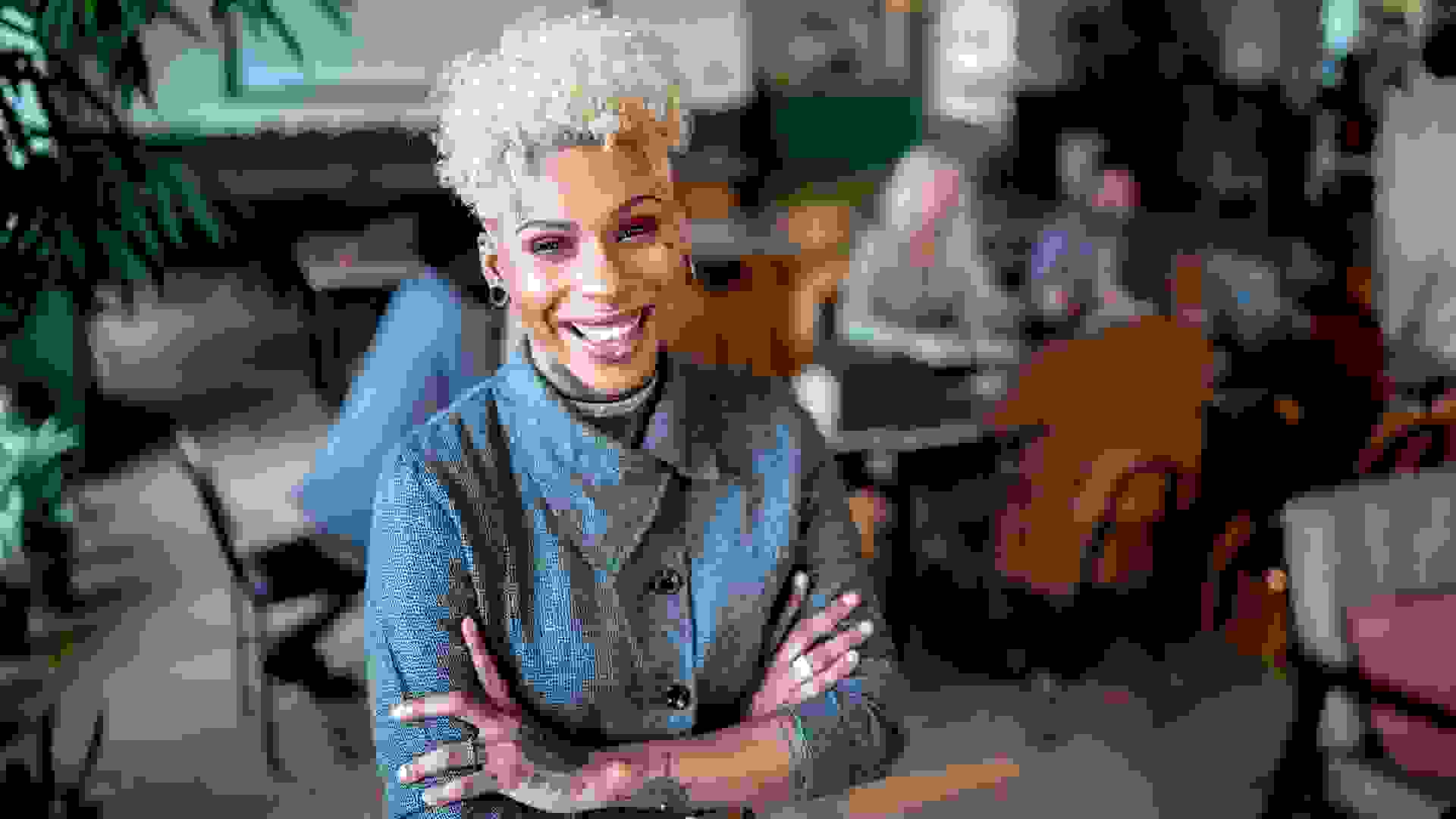 There are 13 million women-owned businesses in the U.S., representing 42% of all businesses, yet there is still a significant disparity in revenue and capital between these businesses and others,…
READ MORE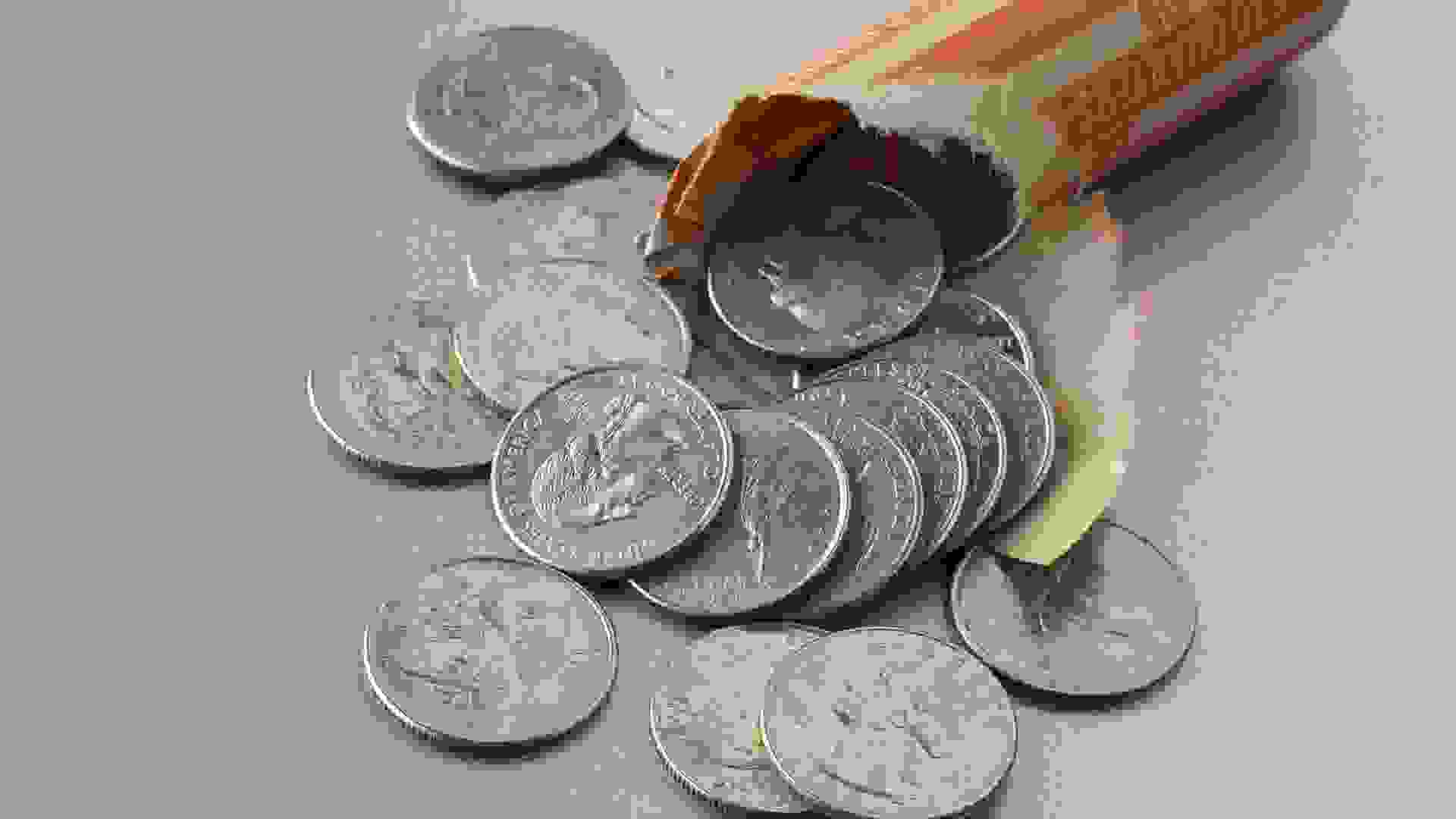 A single quarter could be worth more than $200 — and it has nothing to do with inflation. Learn: 5 Collector's Items Worth Selling for Extra CashExplore: 22 Side Gigs That Can Make You Richer Than a…
READ MORE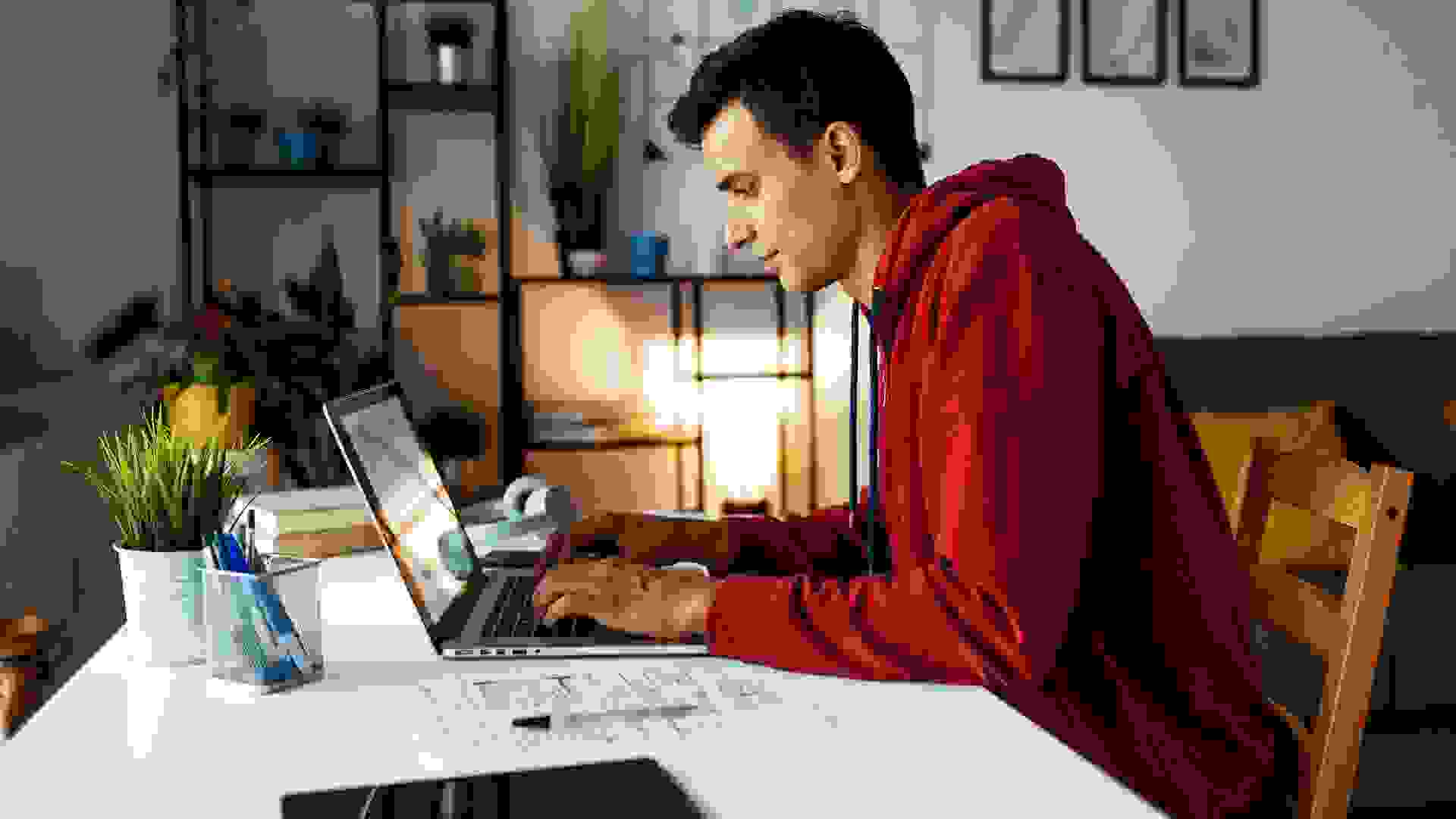 Many of the rules for beginning stock-market investors apply no matter how the market is doing, but some are especially important if you dip your toe in during a bear market. The most important thing…
READ MORE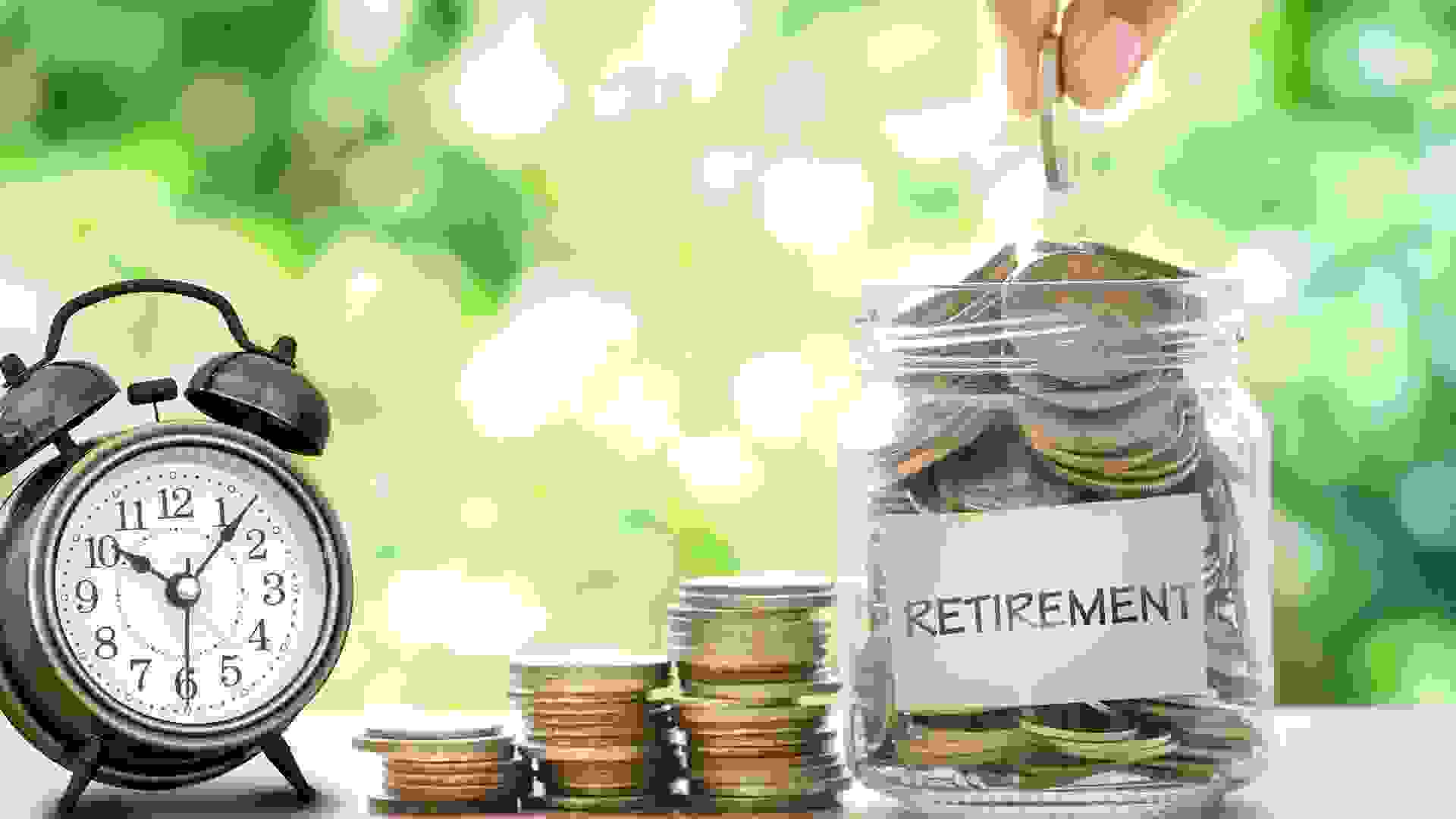 The four-decade high inflation is hitting Americans in every aspect of their life, from ballooning food and gas prices to an extremely pricey housing market. And now, a report finds that only half of…
READ MORE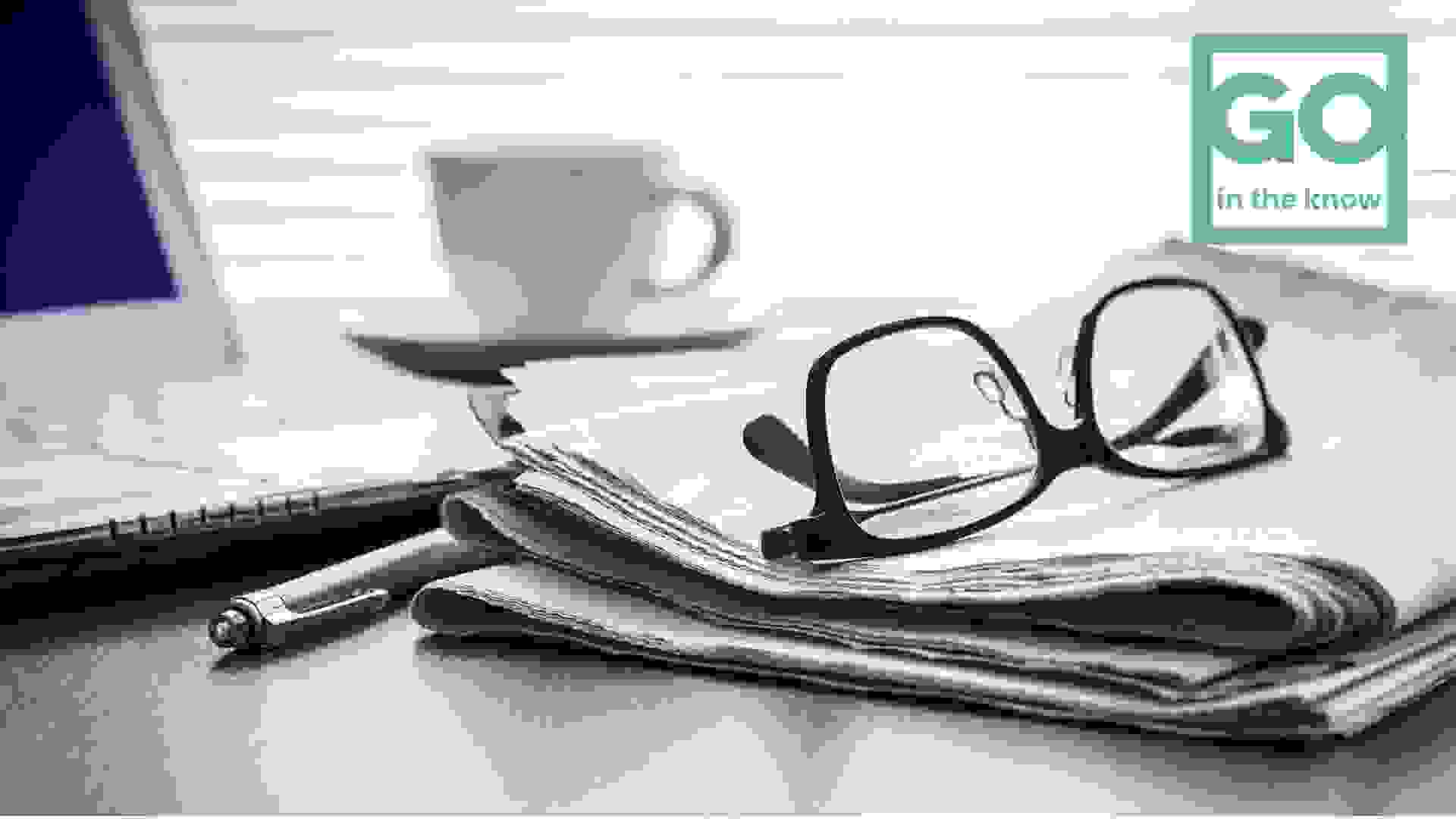 It's Elon Musk's birthday, and to celebrate it seems he's taken the past week off on Twitter. So maybe 51 has changed him, or maybe he's due for a big tweet any minute. Either way, here are today's…
READ MORE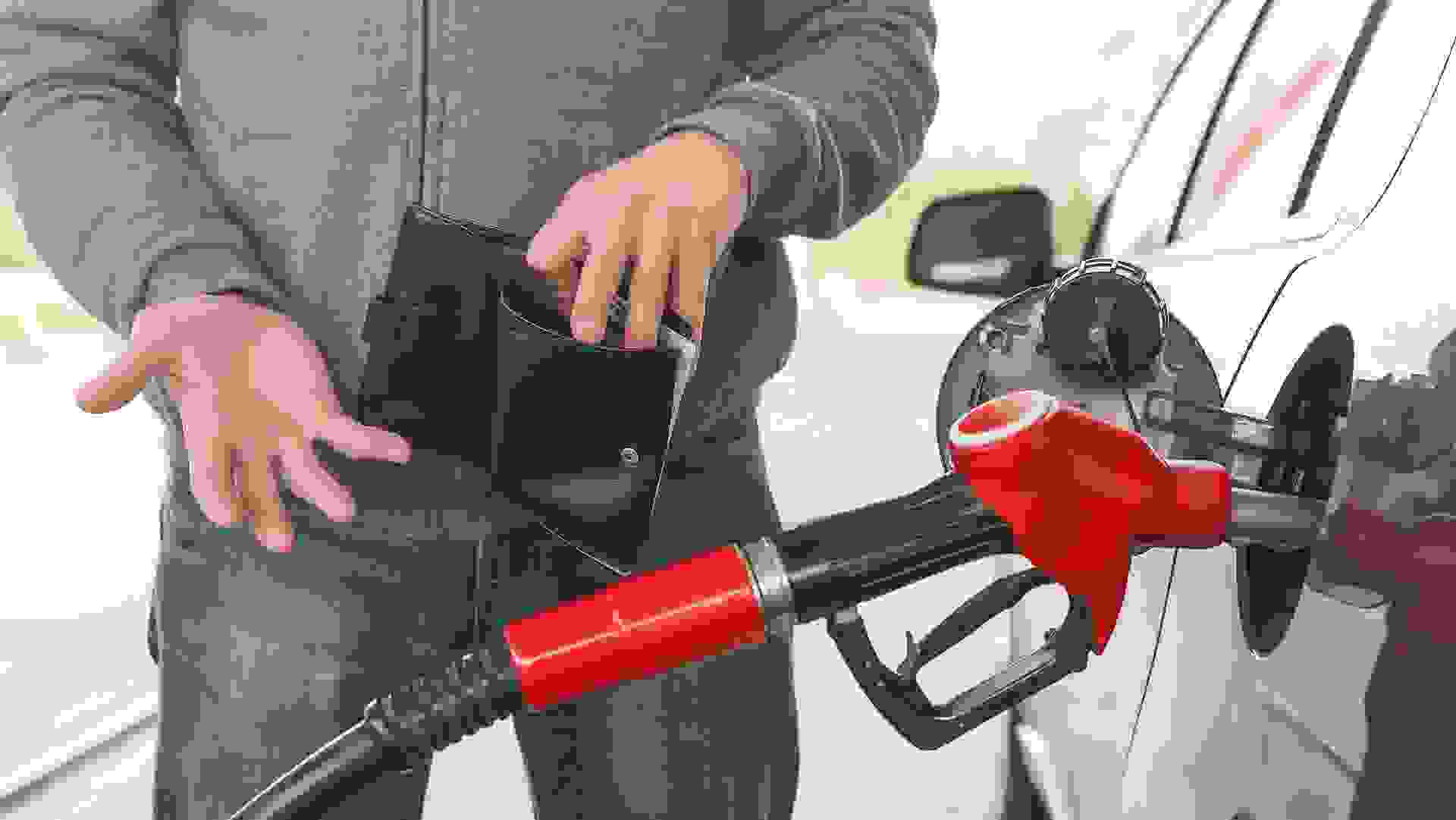 A California budget plan calling for as much as $1,050 deposited into the bank accounts or distributed via debit card to California taxpayers is in the works. However, Californians may not see the…
READ MORE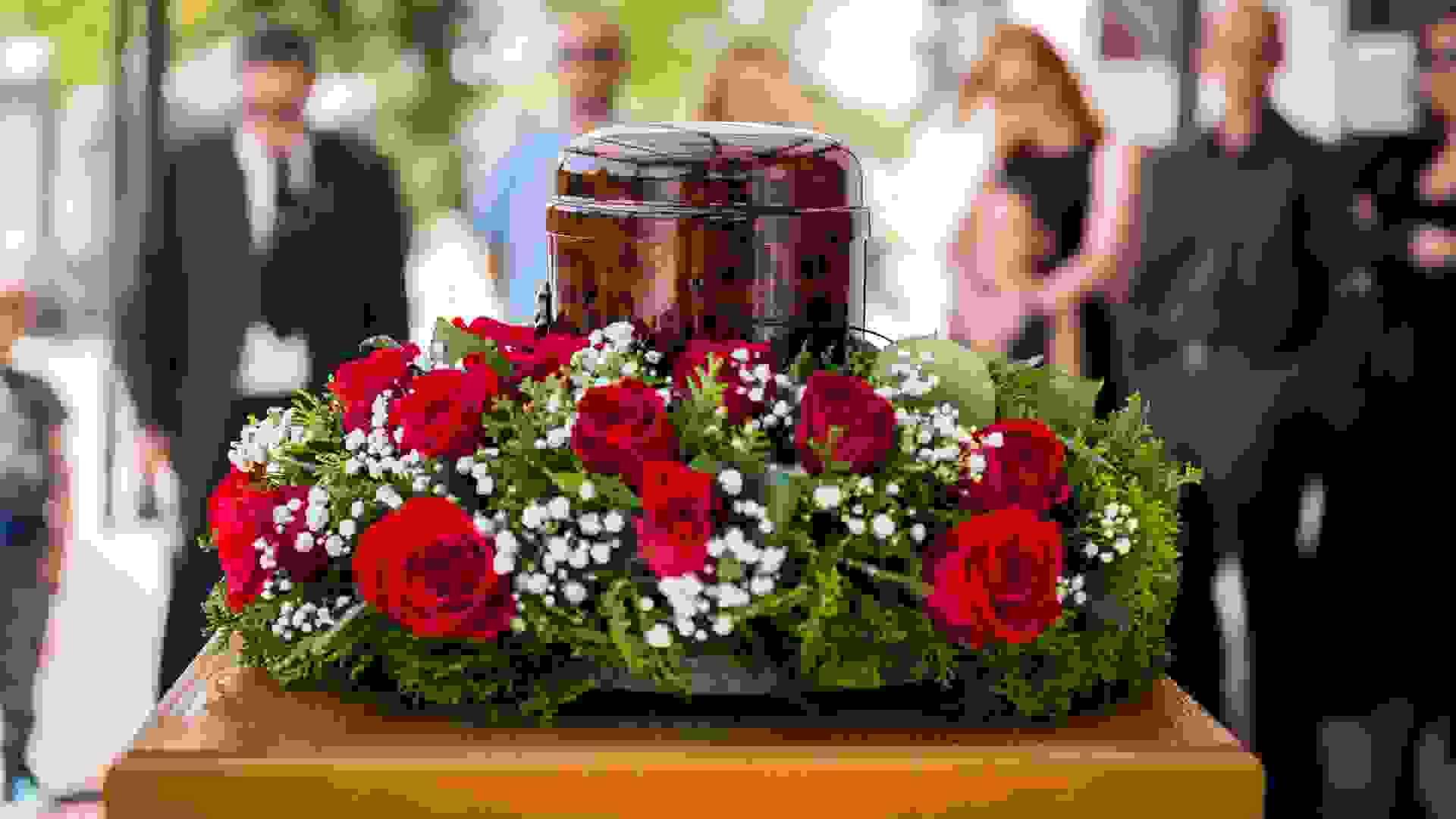 After a loved one passes away, the person in charge of settling the deceased's estate is responsible for filing a final individual income tax return and the estate tax return when due. See: 10 Reasons…
READ MORE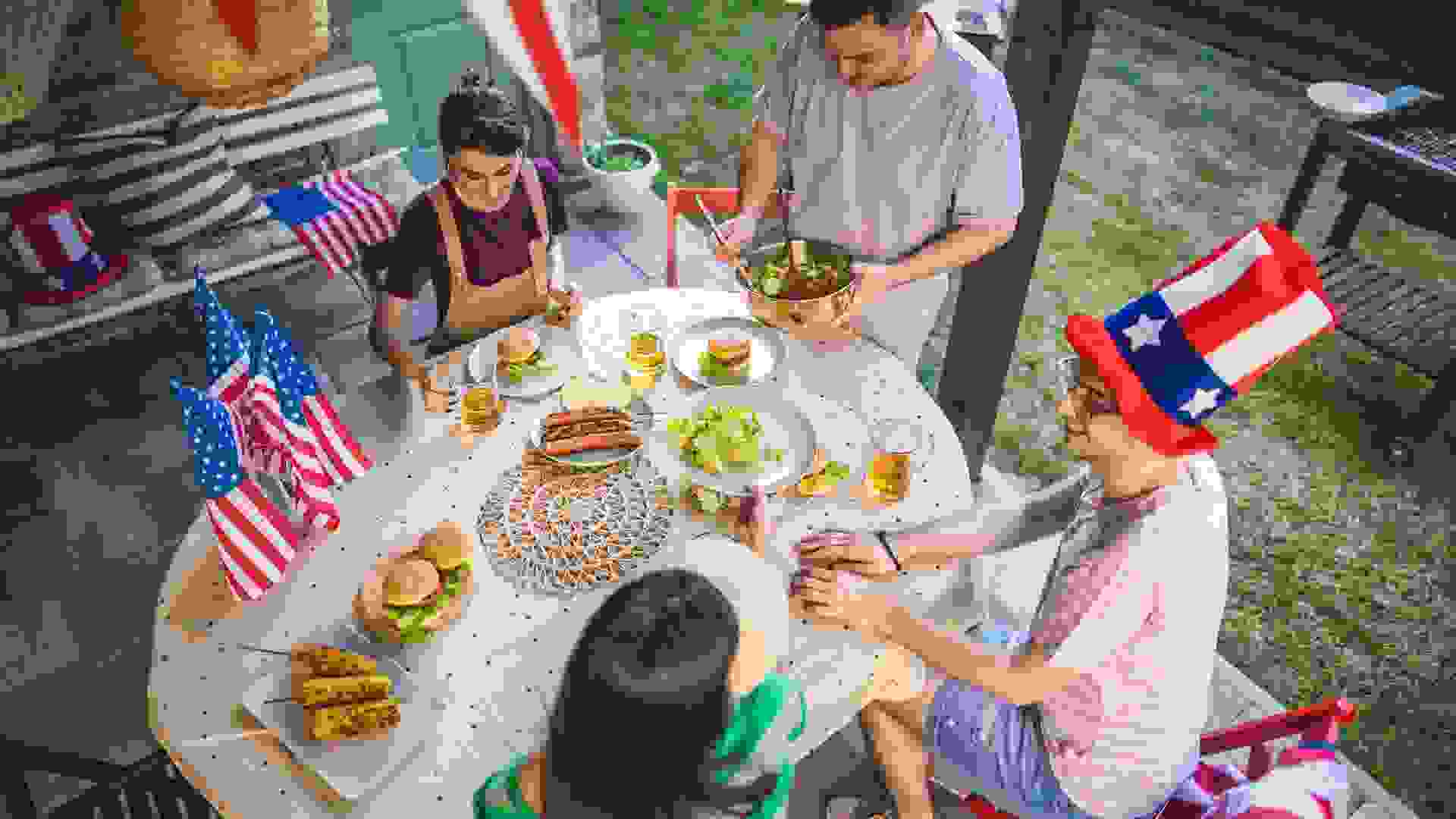 Your July 4 barbecue will be 17% more expensive this year, due to a 41-year high inflation, supply chain disruptions and the war in Ukraine, according to the American Farm Bureau Federation (AFBF)….
READ MORE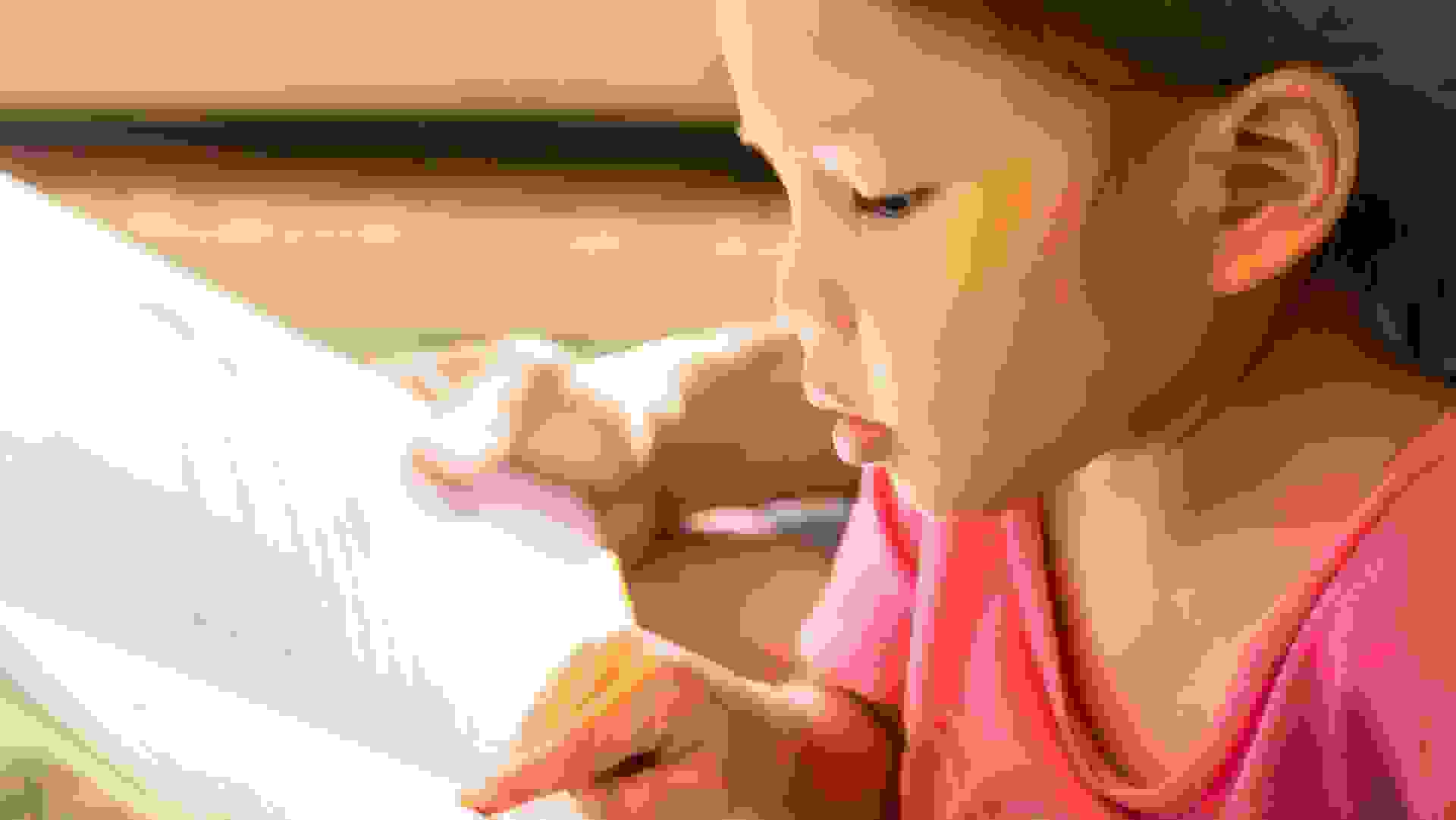 Not surprisingly, we often think of government child benefit programs in financial terms. Government-sponsored programs like the Child Tax Credit and other tax breaks available to parents are…
READ MORE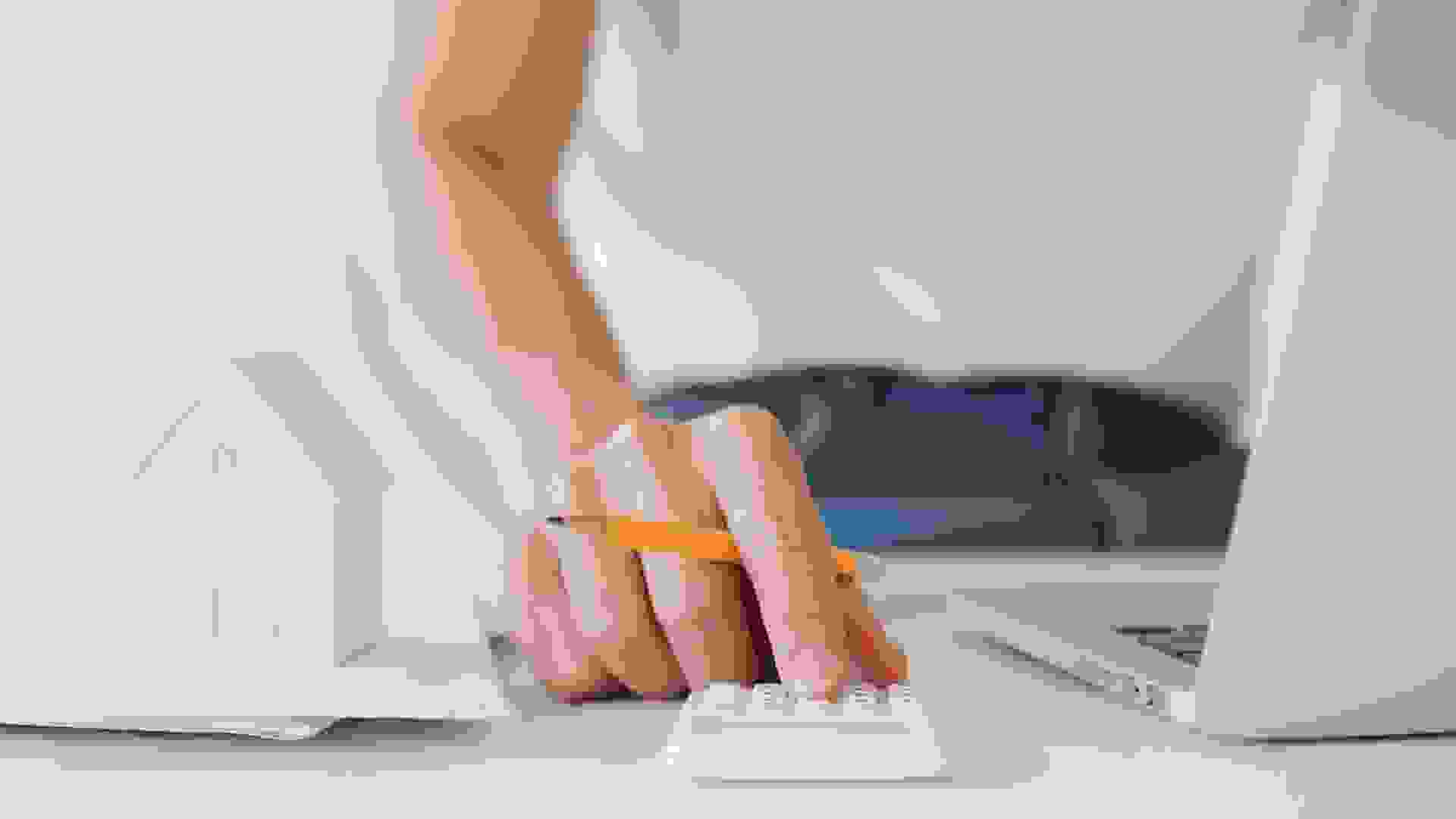 StellarFi, a public benefit corporation, announced the public release of its new fintech platform, which helps individuals build their credit by paying their bills on time through the platform. See:…
READ MORE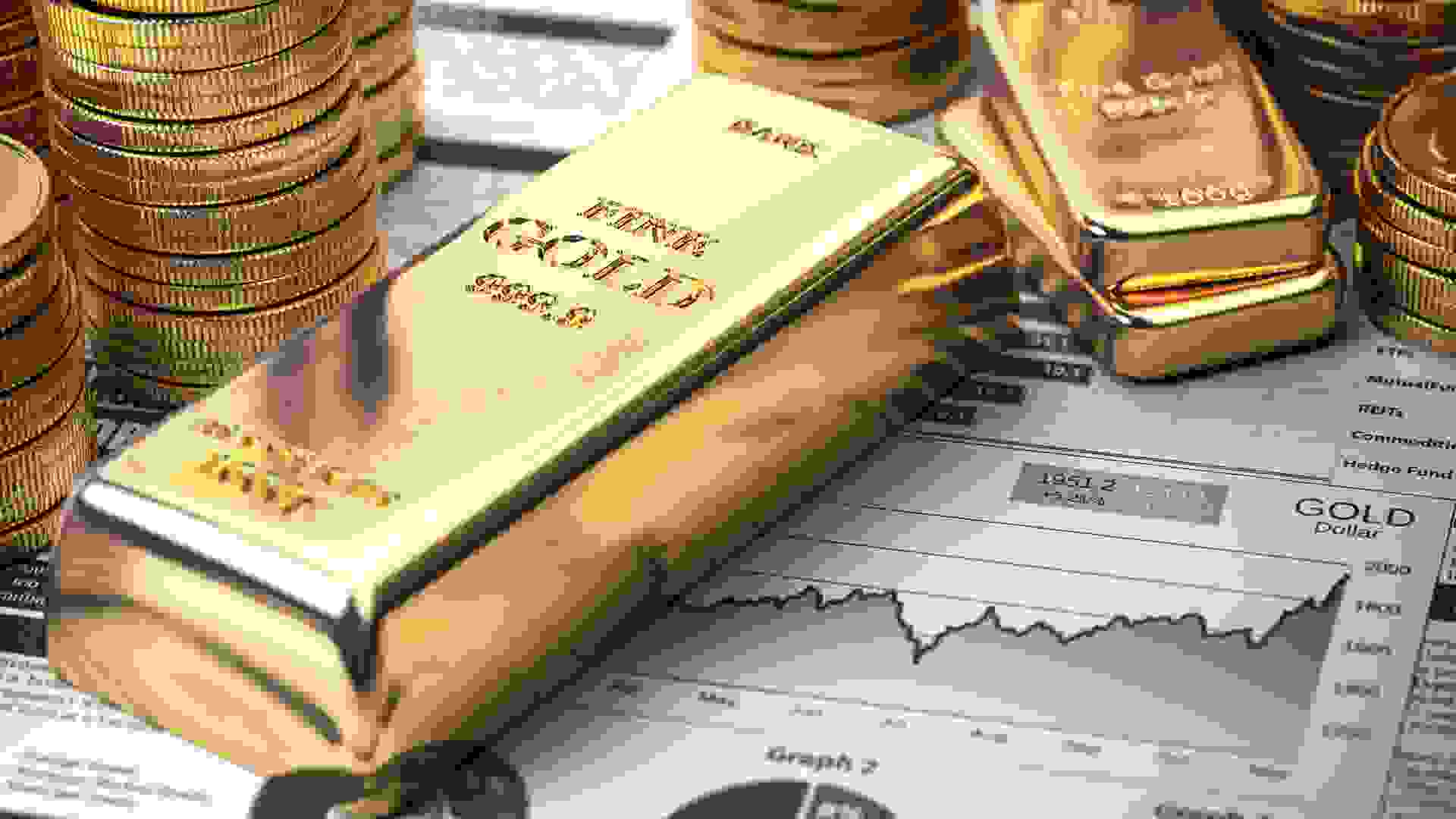 The G7 — which is gathering in Germany during a three-day summit — has announced a ban on Russian gold on June 28, following promises of as much tweeted by several of the group nation's leaders. The…
READ MORE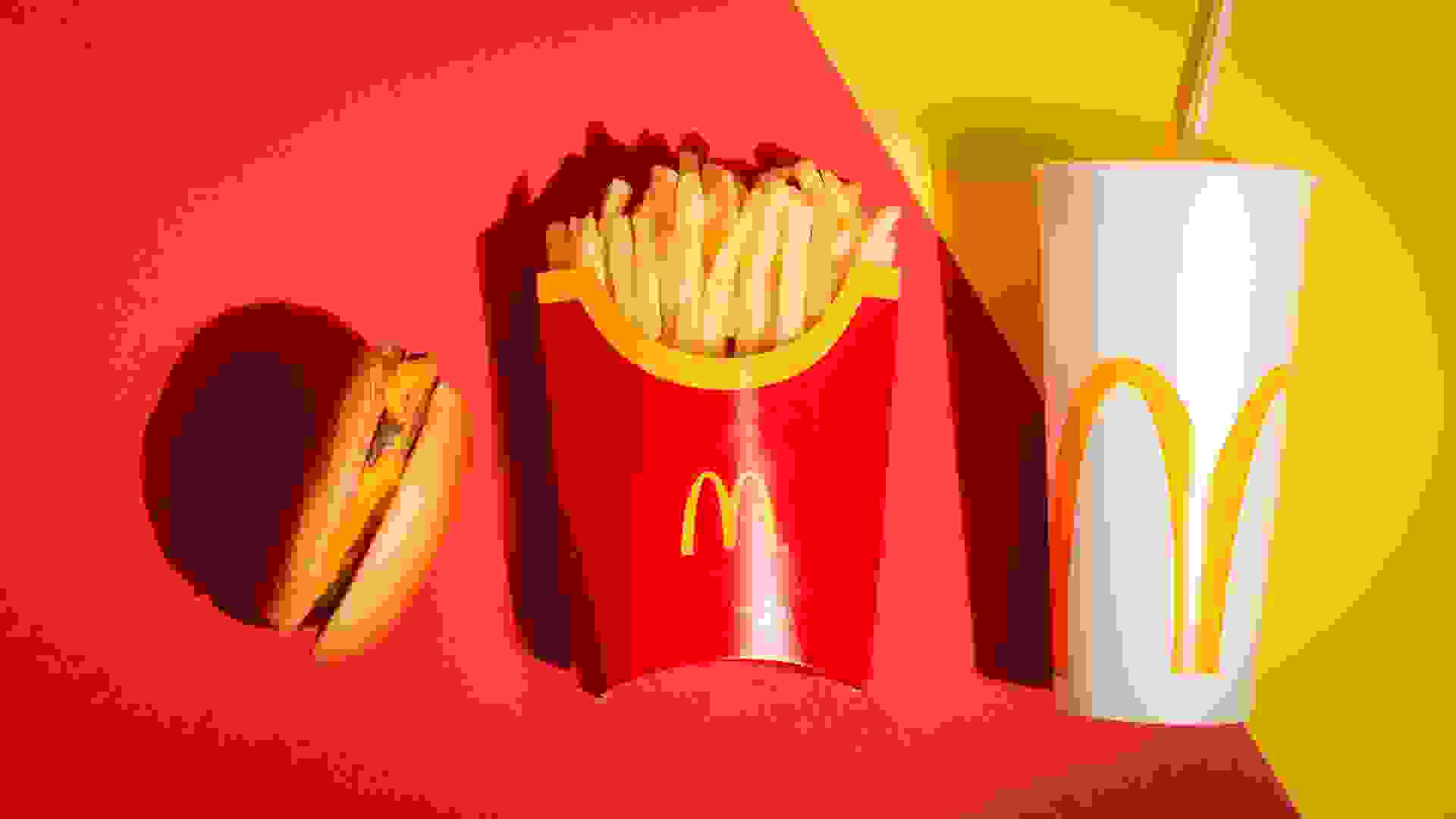 When restaurants — or really, any business — sets prices, they take several factors into consideration. First, there's the cost of goods and labor used to create their menu items and serve the food….
READ MORE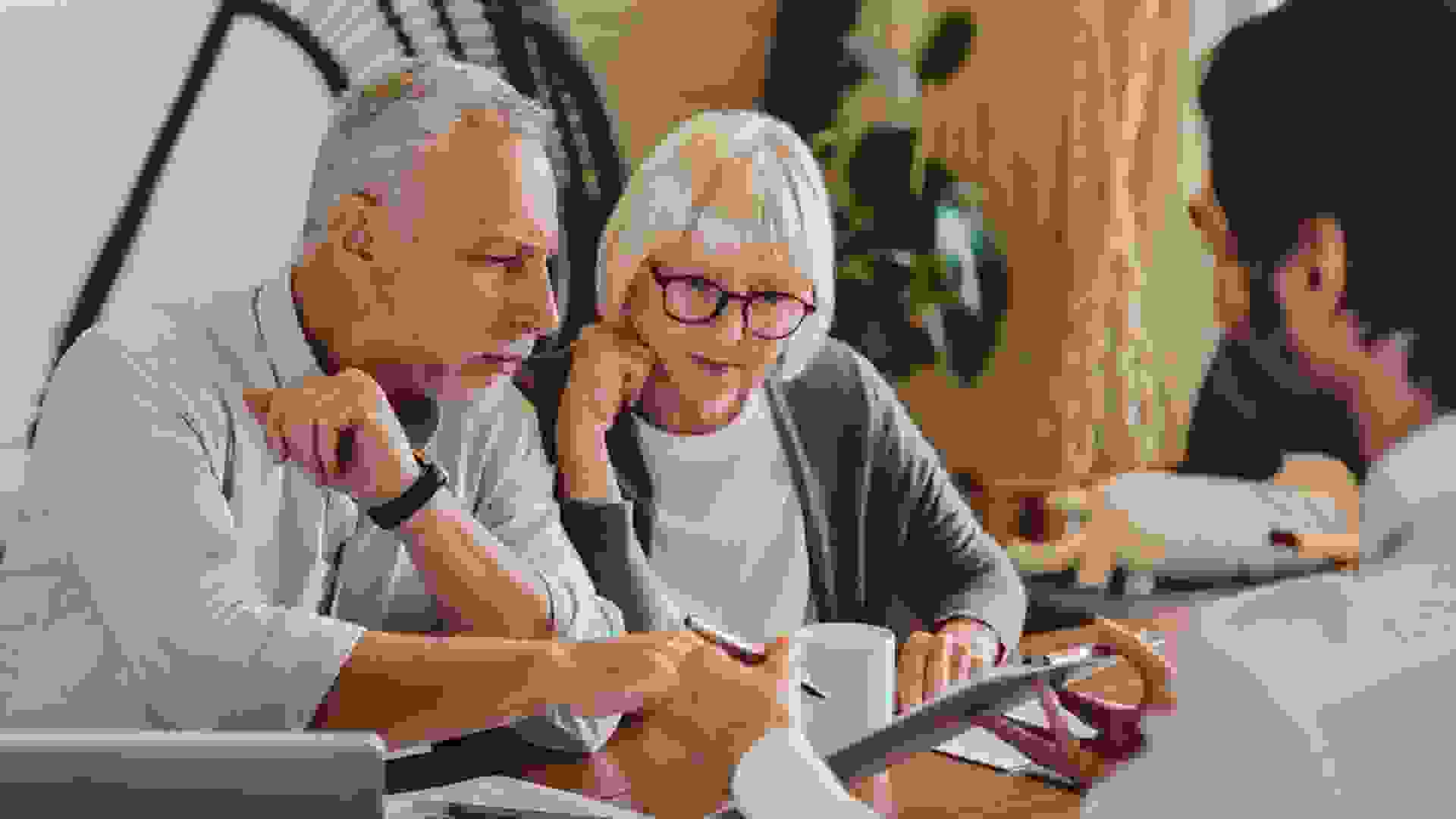 A bear market isn't just a time to go crawling into your investment hibernation until the bear finally leaves; it's also an opportunity to take advantage of certain forces that work in your favor….
READ MORE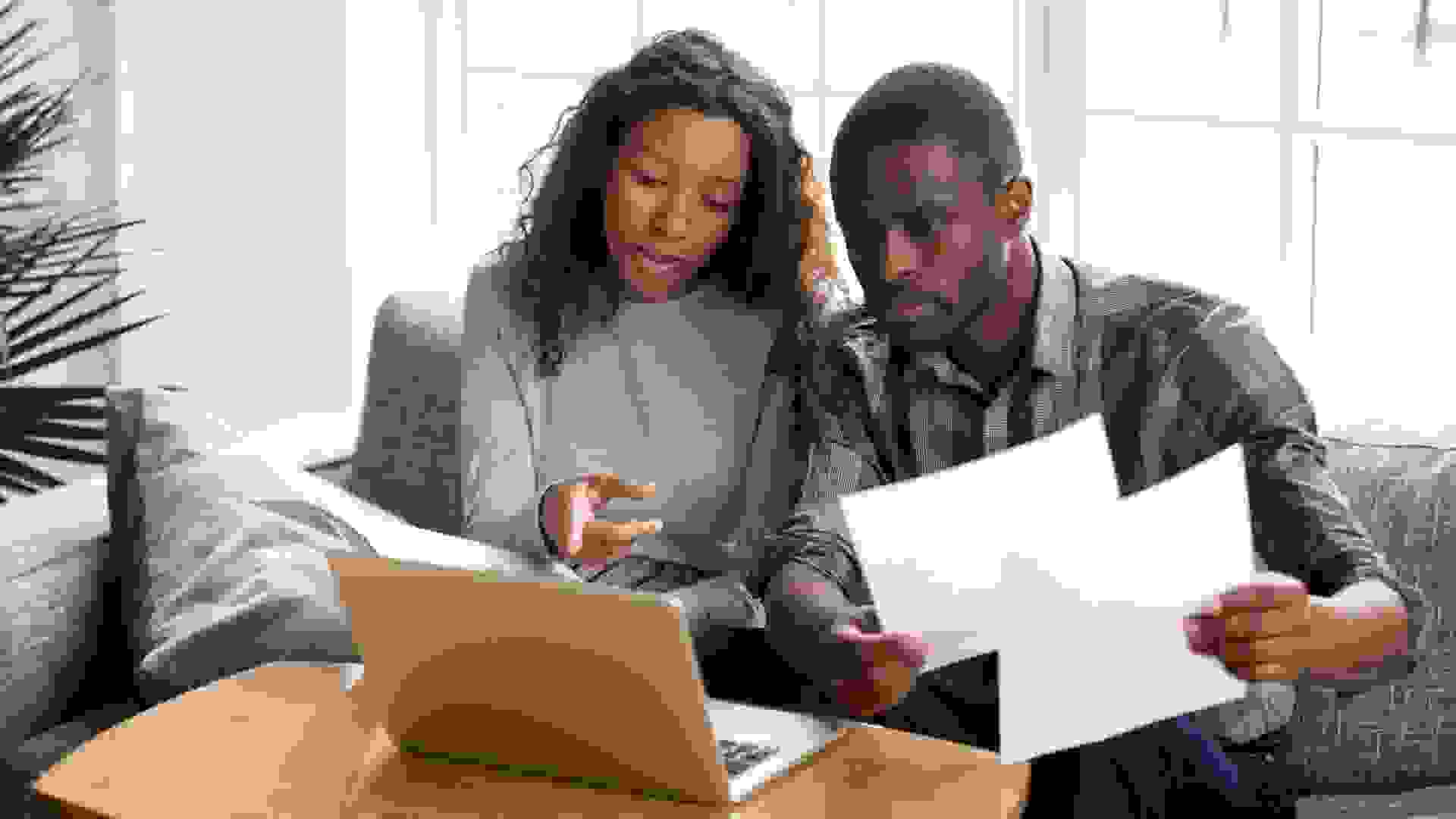 As the U.S. remains in a bear market, it can be challenging to keep your chin up when you view your portfolio. But a mindset shift might be the key to continue building wealth. Learning to think and…
READ MORE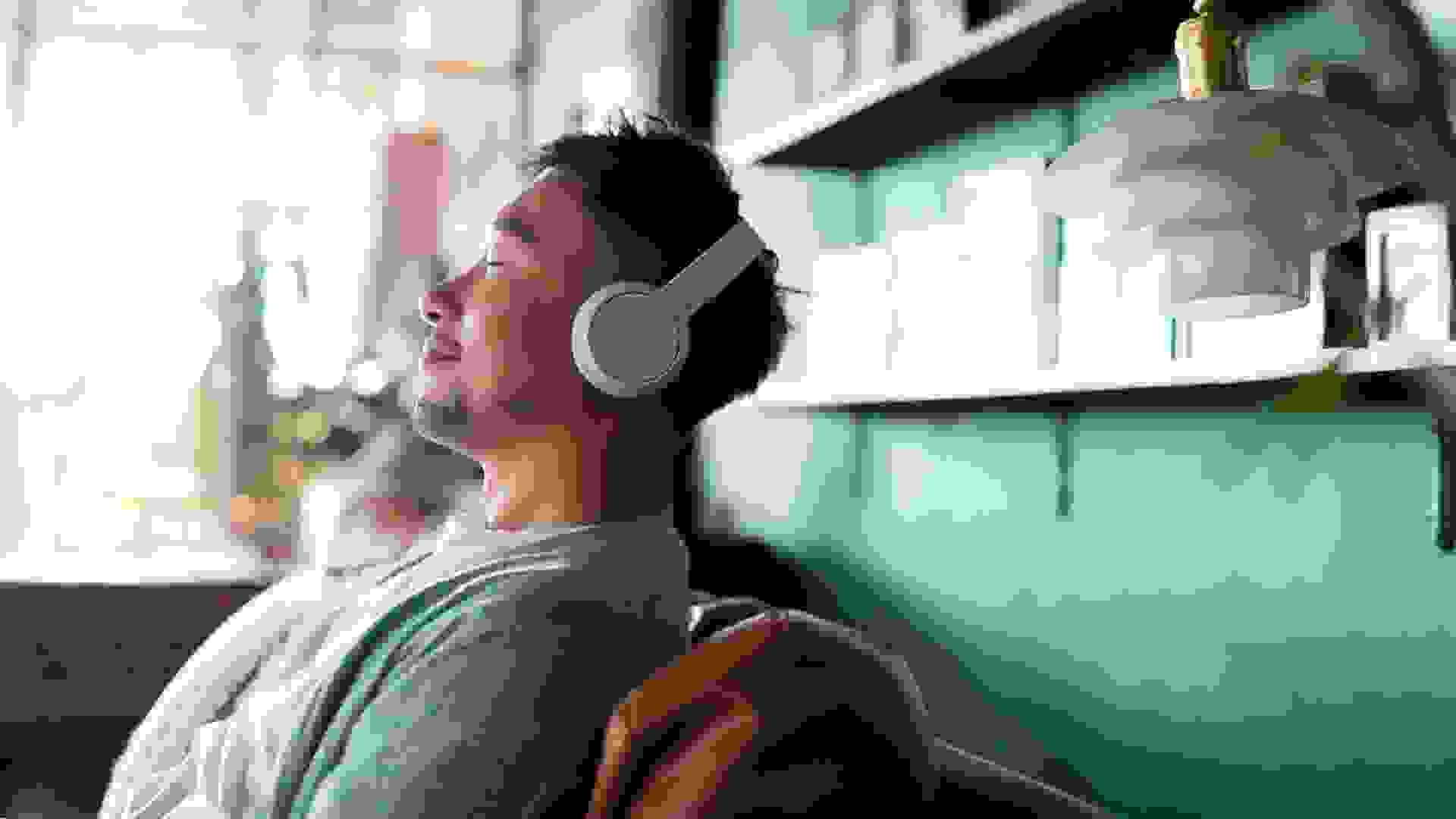 Maintaining a healthy work-life balance is always important, but it takes on added importance during periods of high inflation, tanking stock prices and economic uncertainty. During these periods you…
READ MORE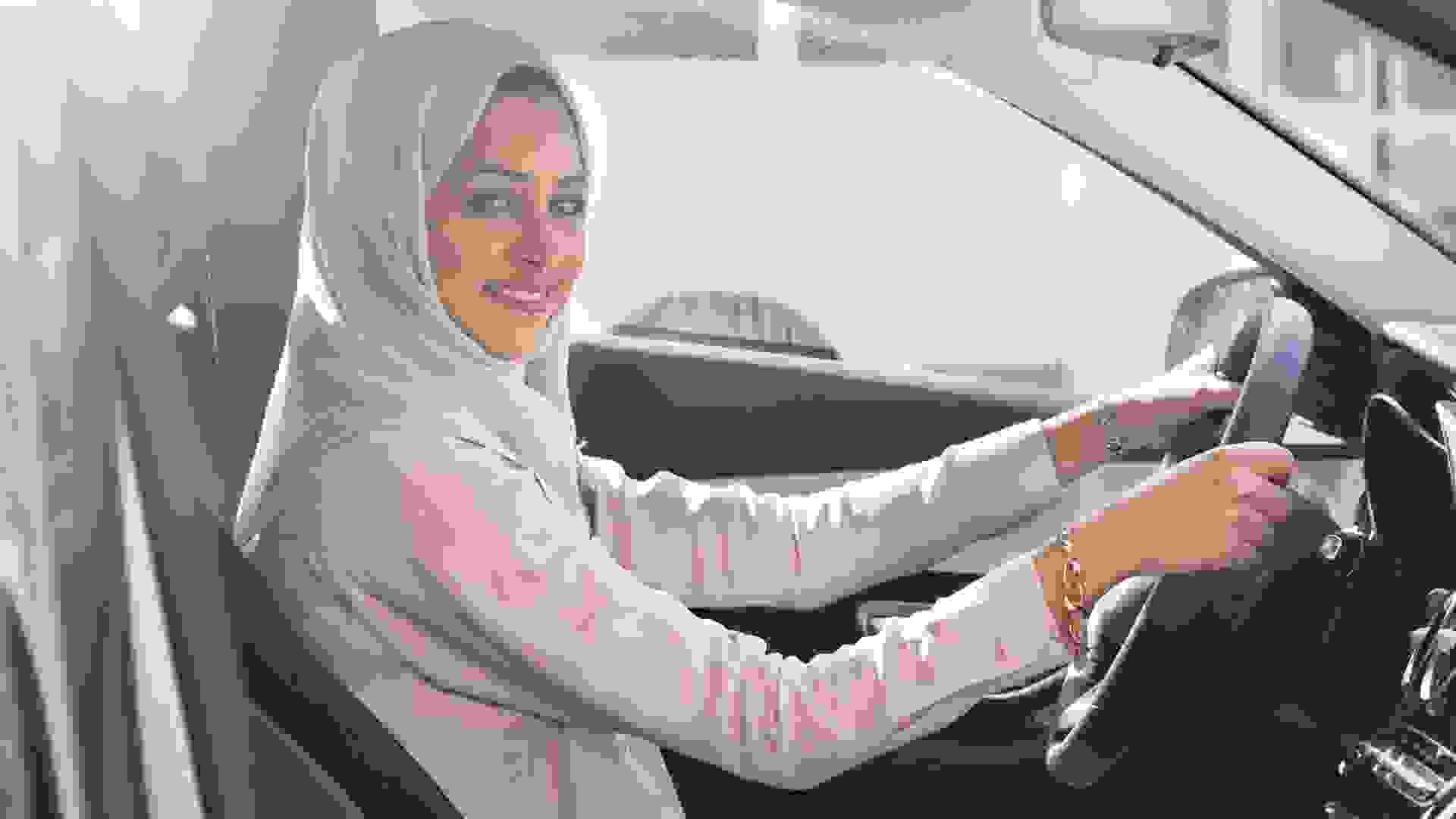 Side hustles are no longer just a way to earn a little extra income to finance some big purchase or dream vacation — for many Americans, they have become a financial lifeline. See: 22 Side Gigs That…
READ MORE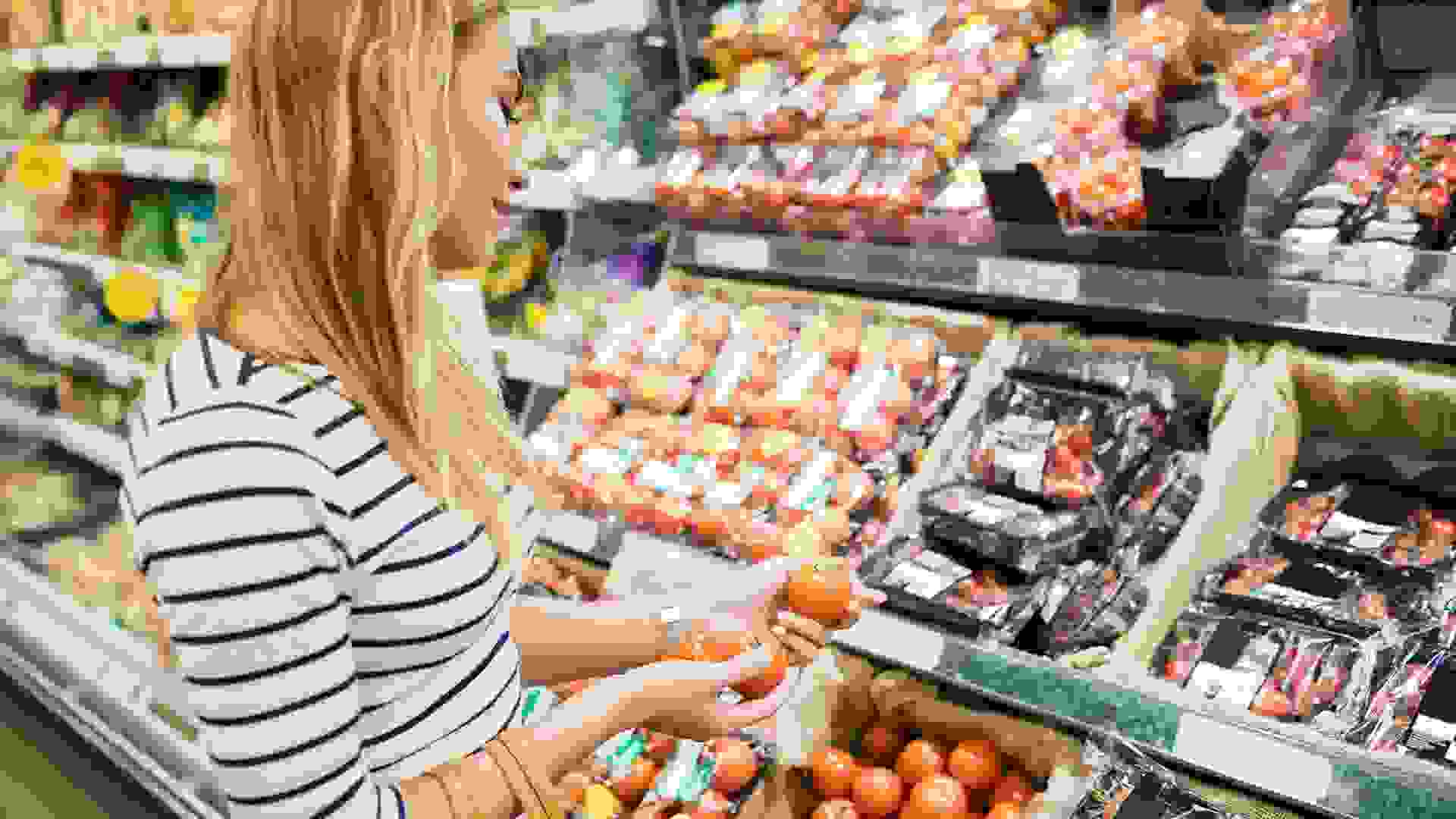 SNAP, formerly known as food stamps, is administered by the Department of Jobs and Family Services in Ohio. SNAP helps low-income Ohio families purchase fresh food and groceries from most grocery…
READ MORE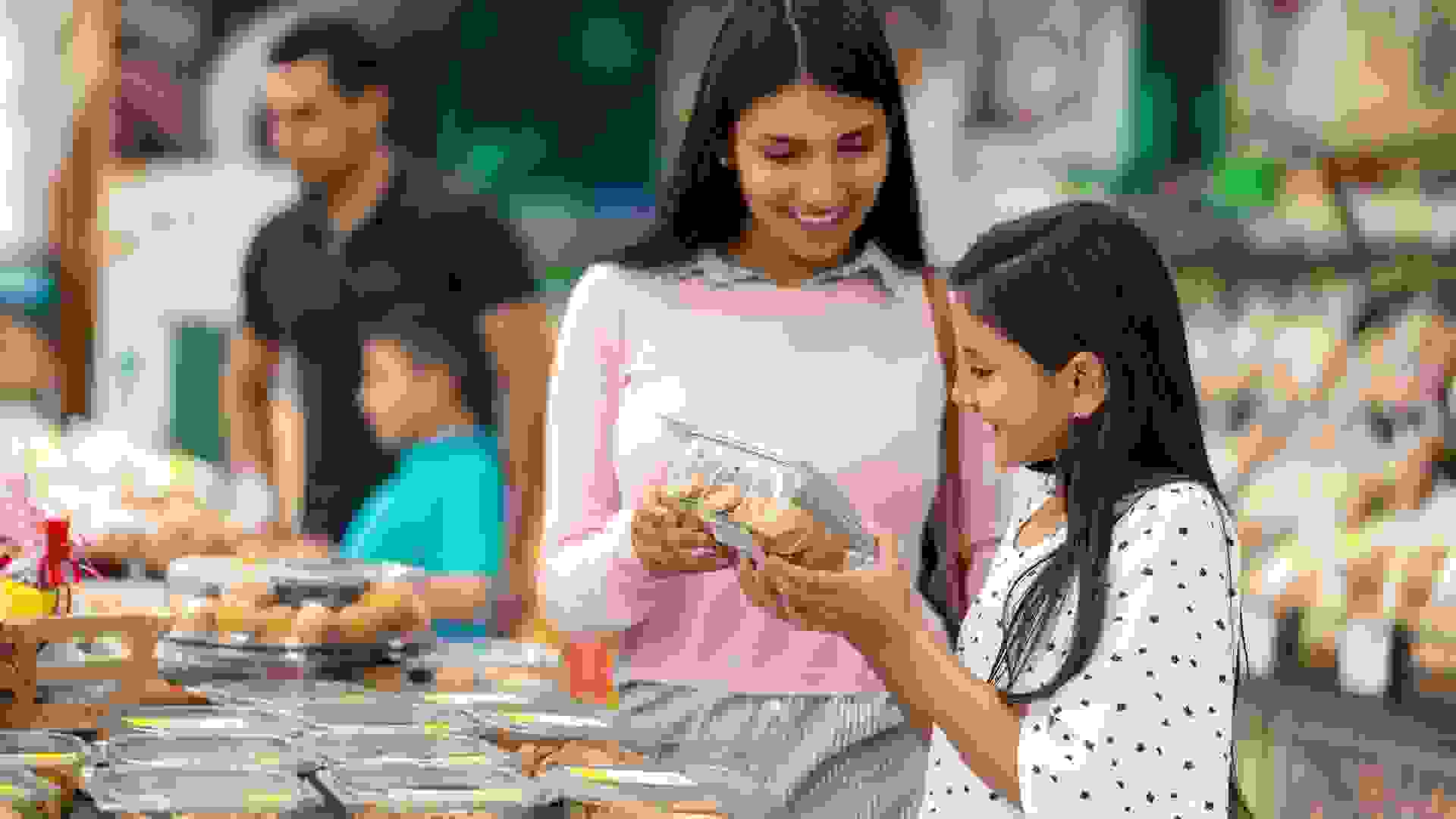 SNAP helps low-income households across the U.S. purchase the food they need for good health. Illinois SNAP recipients can expect their benefit payments to be deposited monthly on the Illinois Link…
READ MORE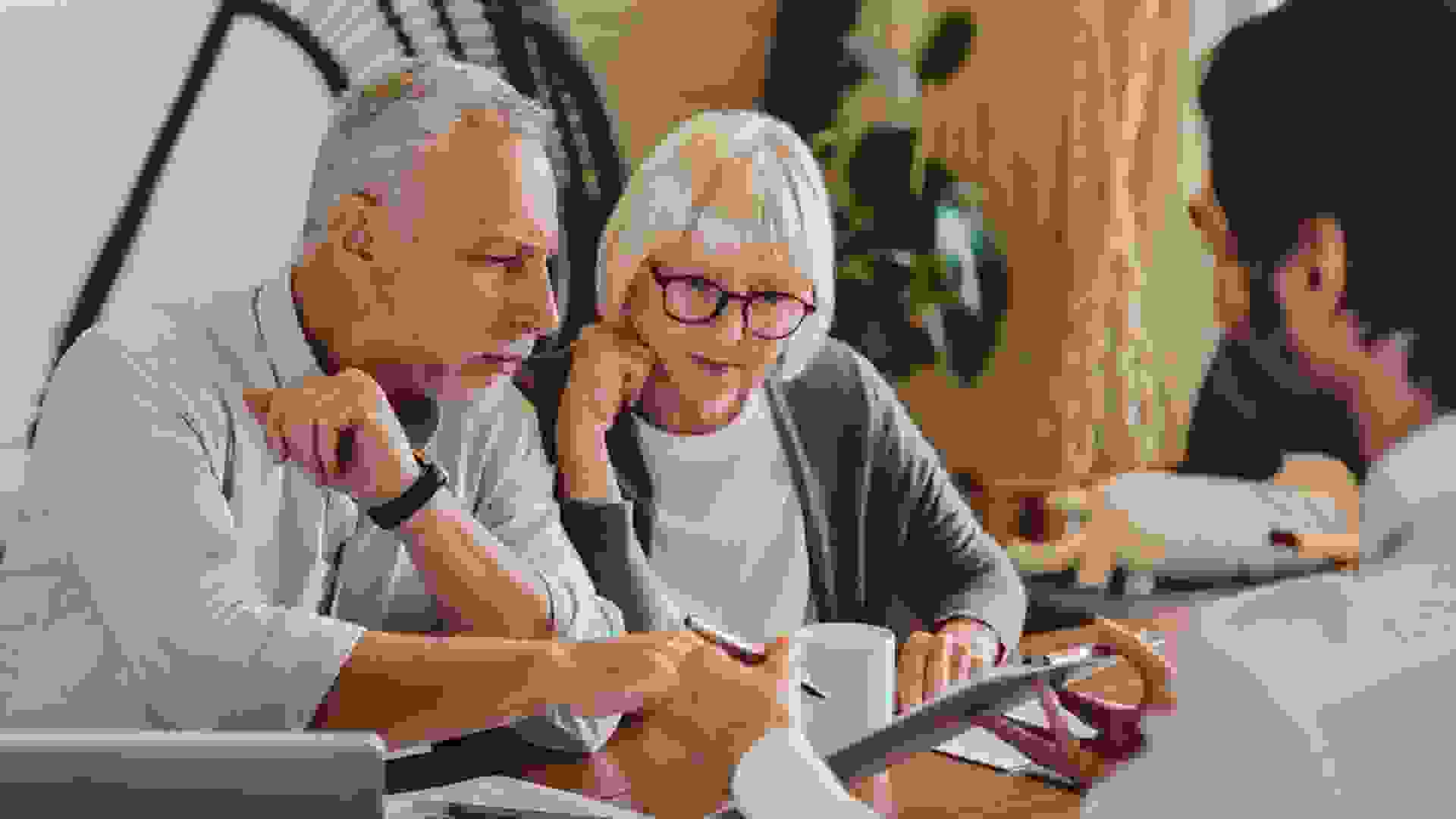 If you decided to wait until full retirement age to begin collecting Social Security, you can request retroactive payments that are typically delivered via a one-time, lump-sum payment when you file…
READ MORE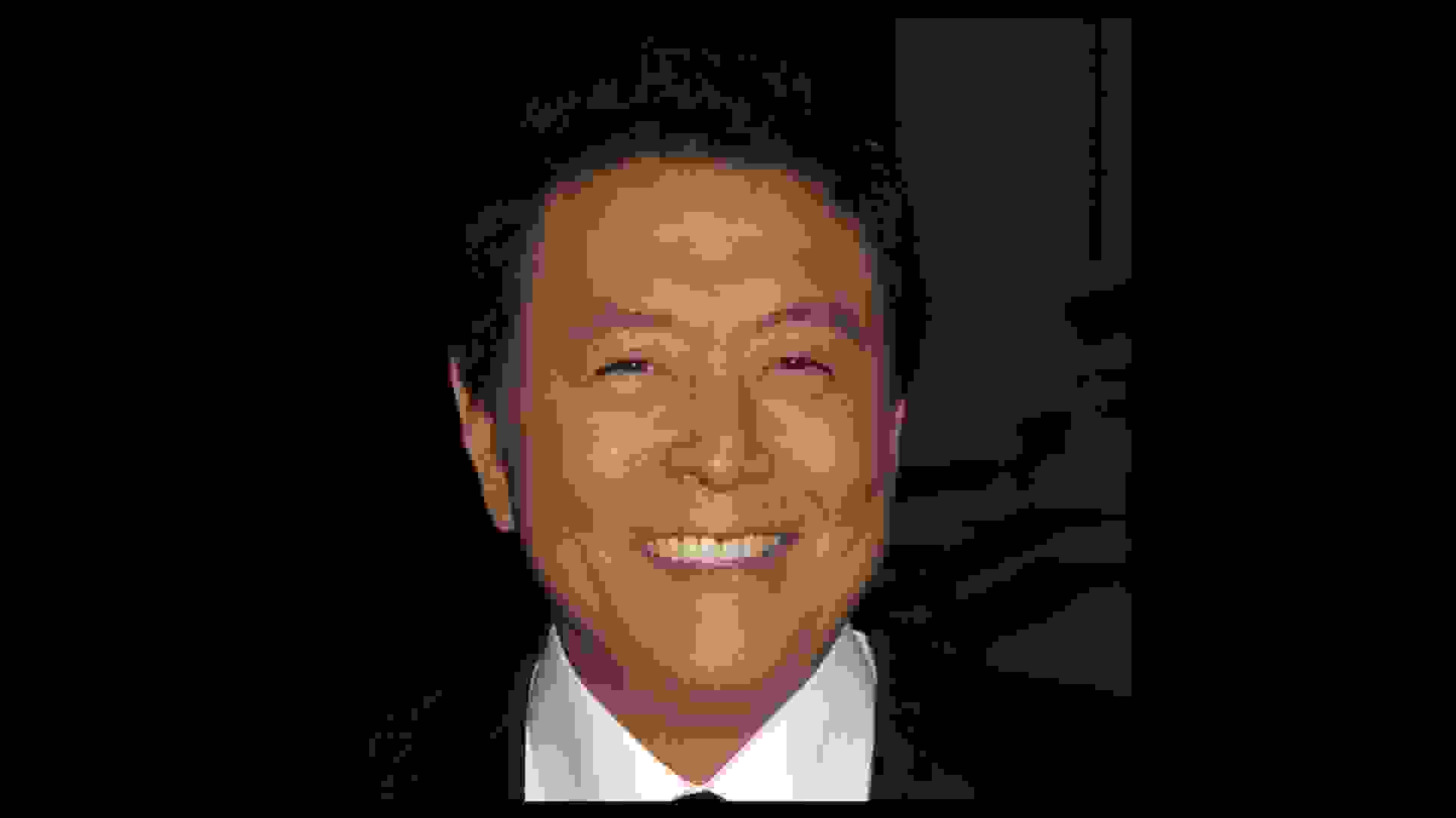 Robert Kiyosaki is an American businessman, finance expert, motivational speaker and author who has turned his signature work "Rich Dad Poor Dad" into a multimillion-dollar marketing and self-help…
READ MORE