Small Business Spotlight 2022
Spread the Word
Share with your friends and help a small business!
Featured Stories from the 2021 Small Business Spotlight on GOBankingRates
Related Articles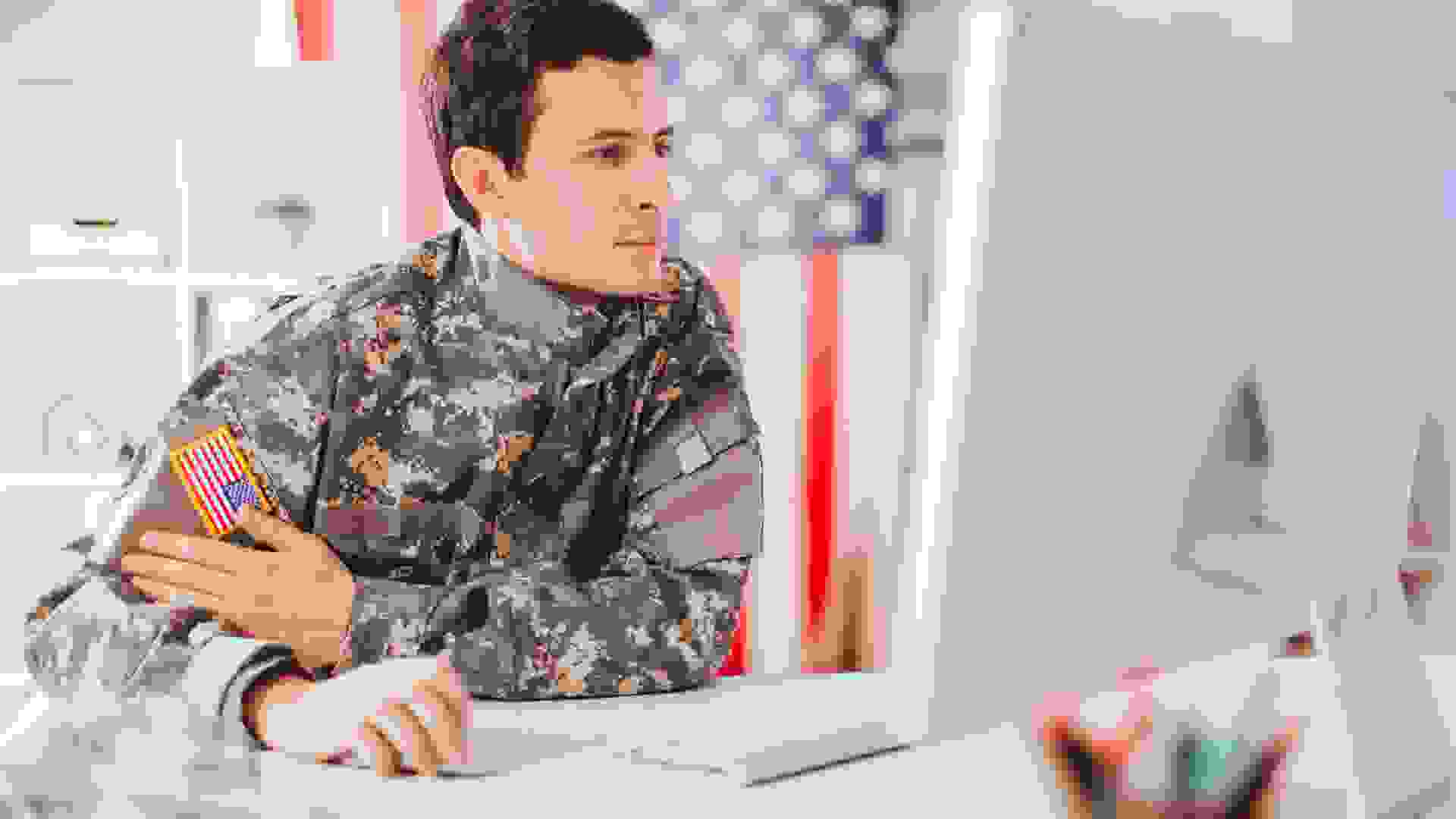 Save For Your Future
Sponsors of
Save For Your Future
Sponsors of
The Latest from GOBankingRates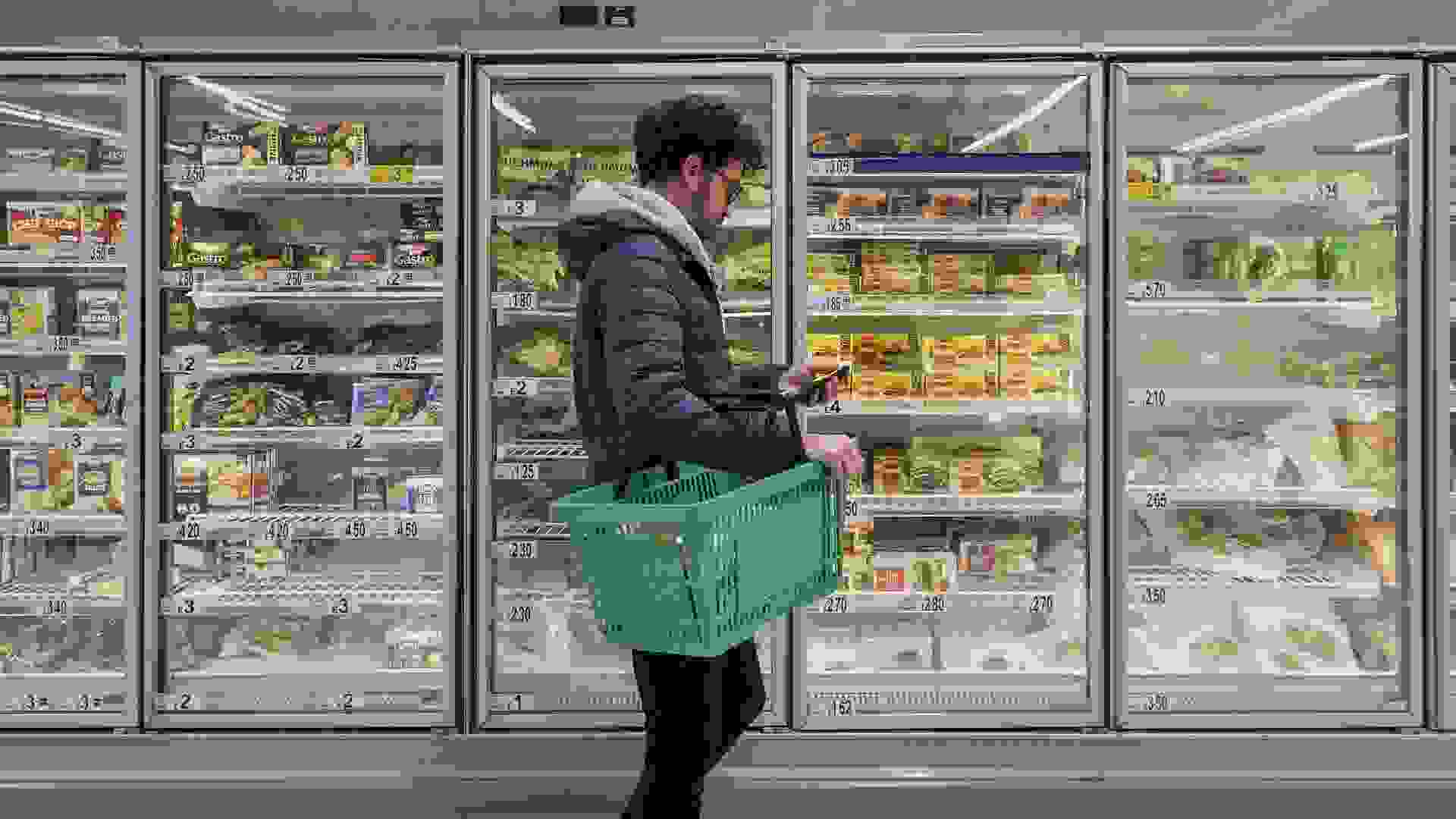 If it's true that miserly loves company, then American consumers grappling with the highest inflation rate in four decades can take solace in commiserating with their friends in the U.K., which is in…
READ MORE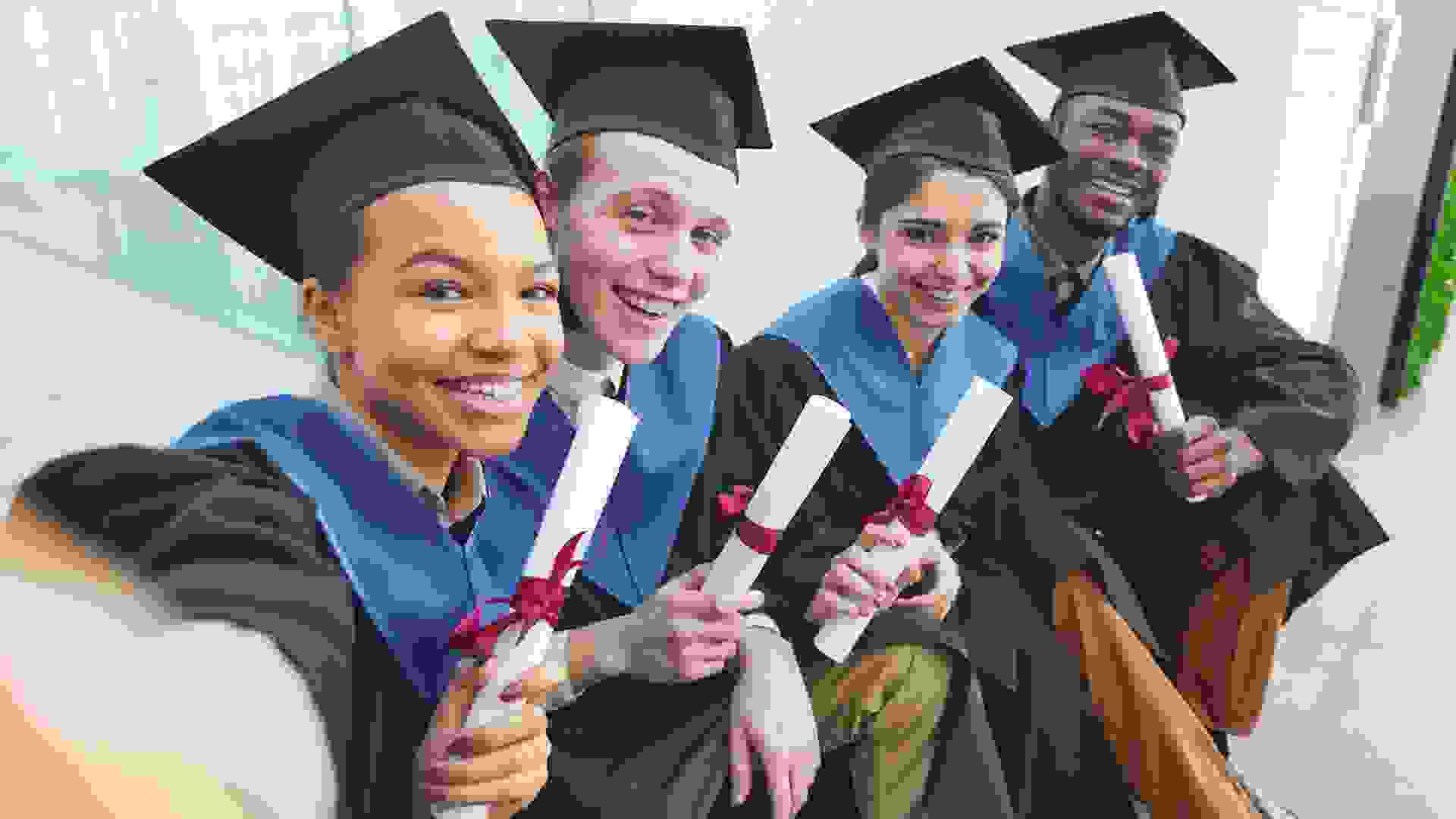 For many young Americans, high school graduation brings new beginnings, new opportunities, new challenges — and new debt in the form of student loans to help pay for college. Discover: 22 Side Gigs…
READ MORE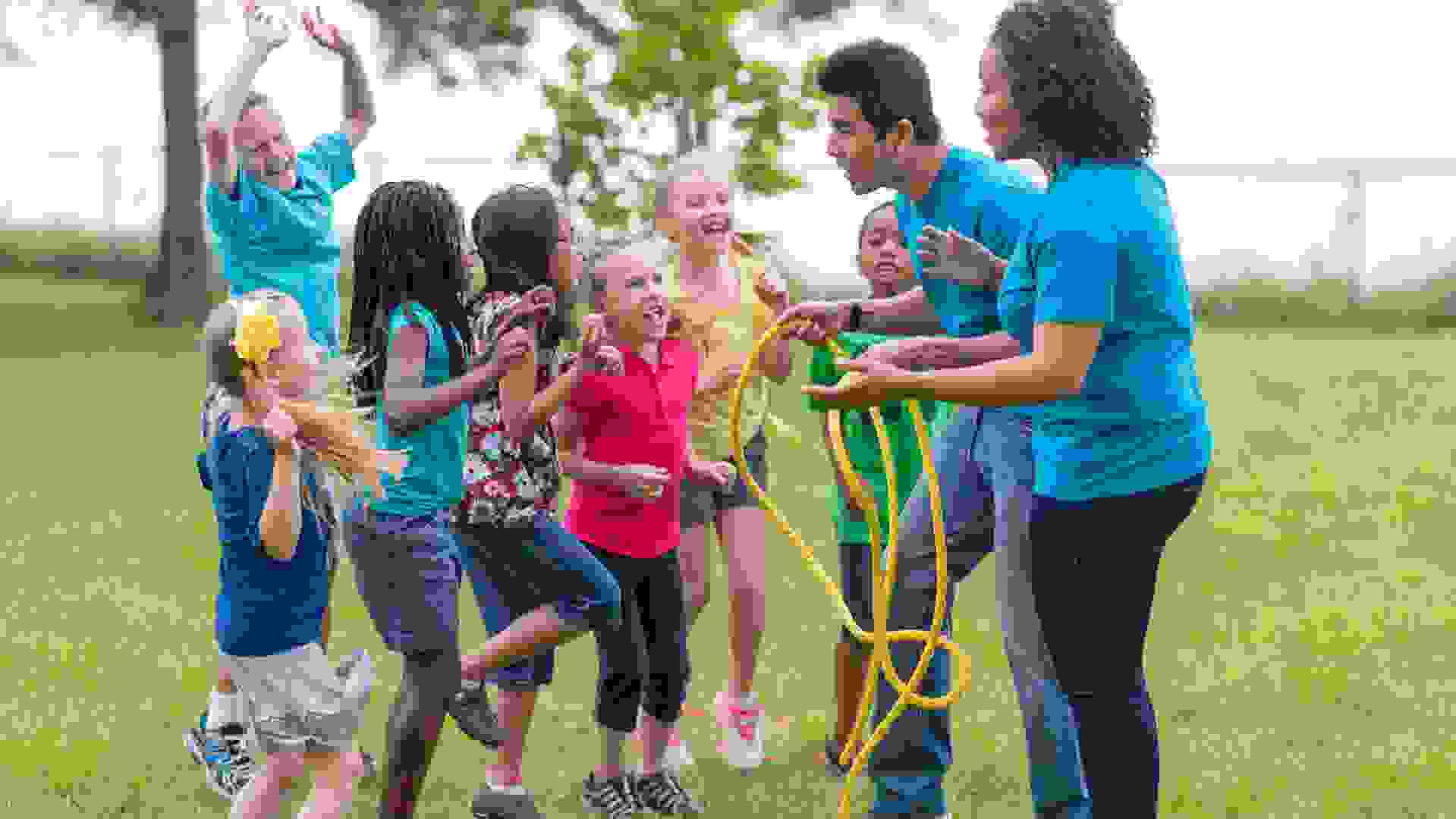 As a parent, you know how quickly expenses can add up. And as a working parent, you know that child care is one of the biggest expenses you will ever have to face. Child Tax Credit Doubts: Why…
READ MORE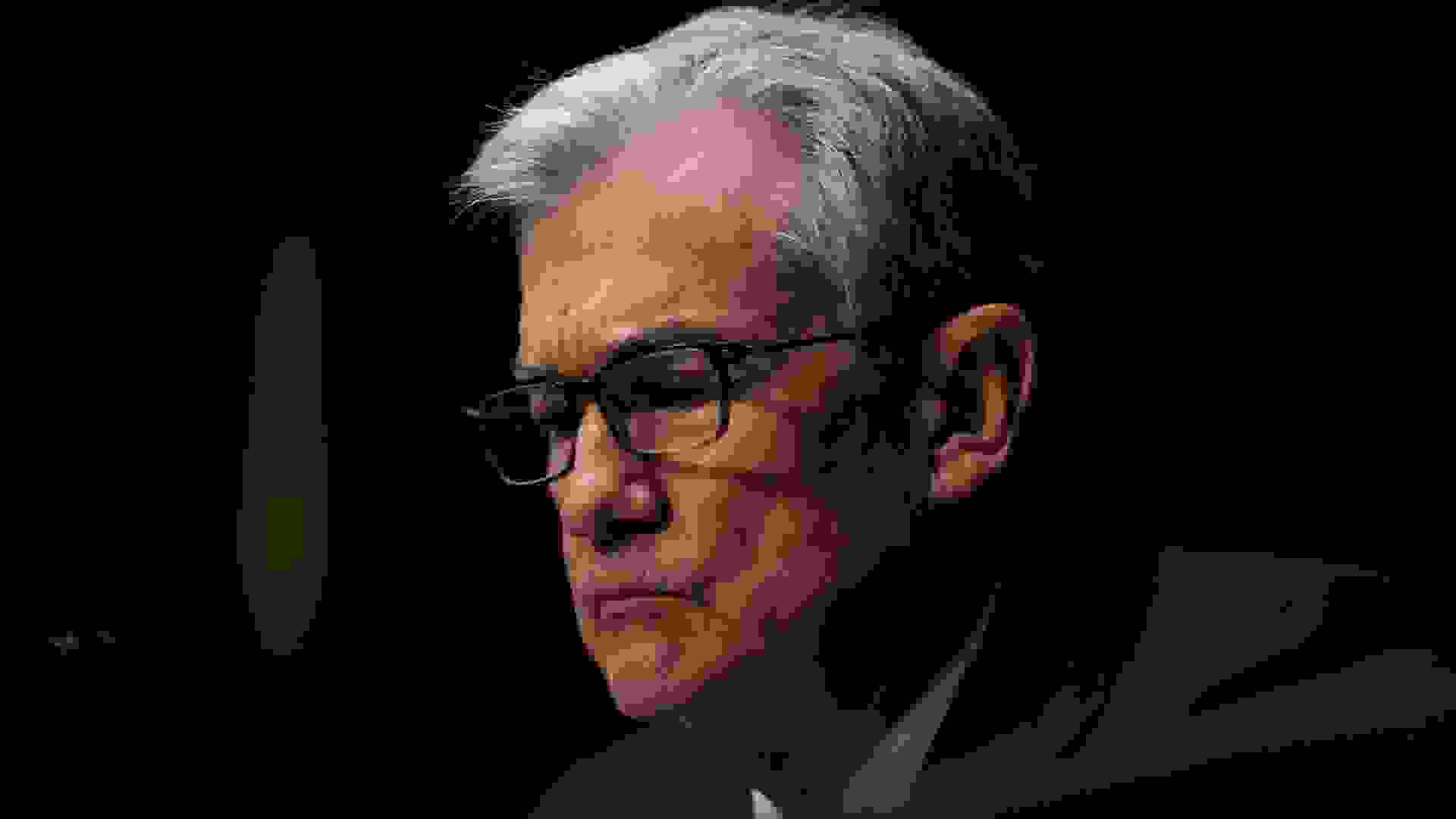 In an interview held during The Wall Street Journal's Future of Everything Festival on May 17, Federal Reserve chairman Jerome Powell doubled down on his agency's commitment to fighting inflation, but…
READ MORE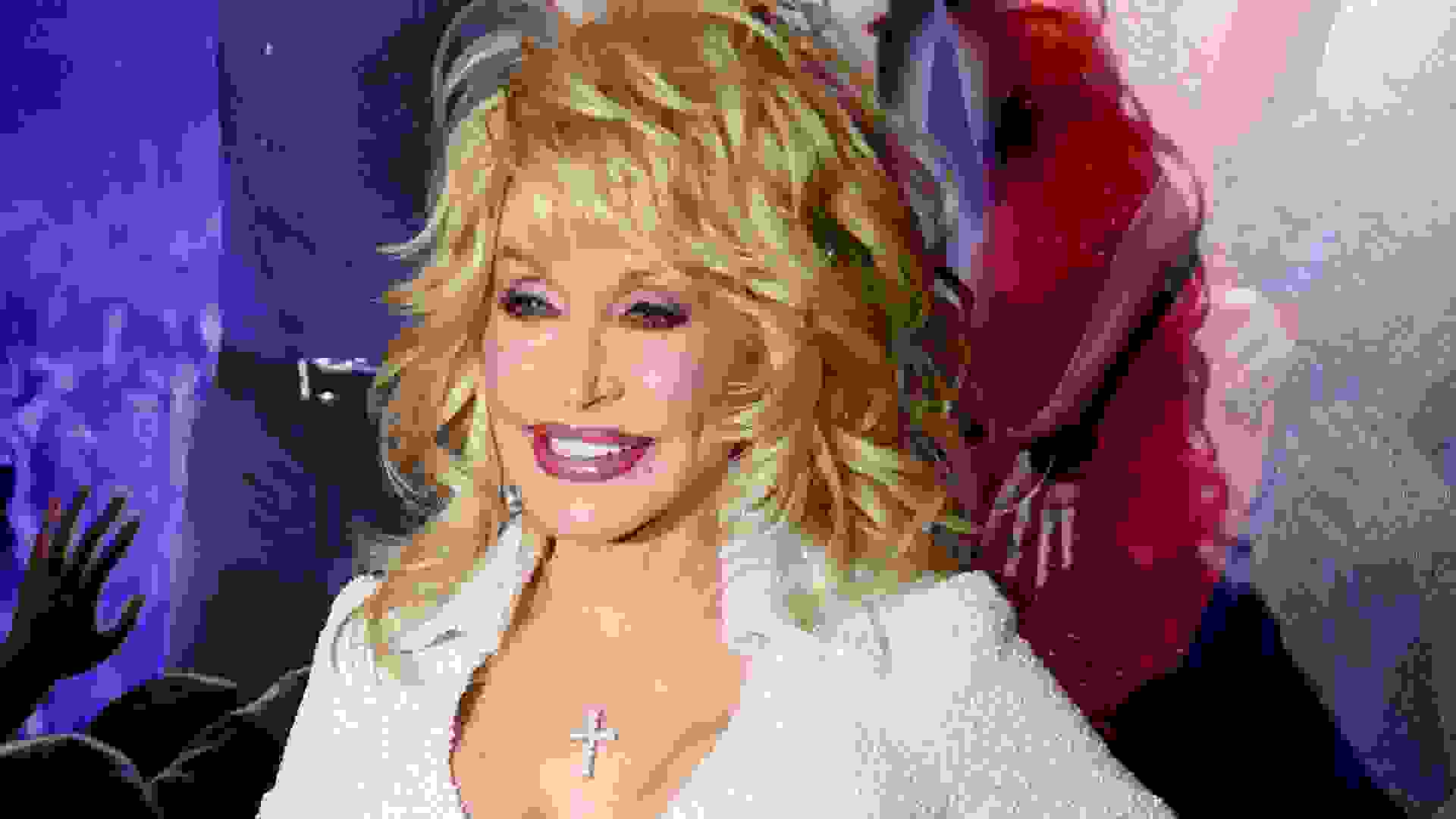 Winning a Grammy is a prestigious honor held by some of the most talented people in music. The award itself doesn't come with a paycheck, but it has likely helped open doors for many artists that led…
READ MORE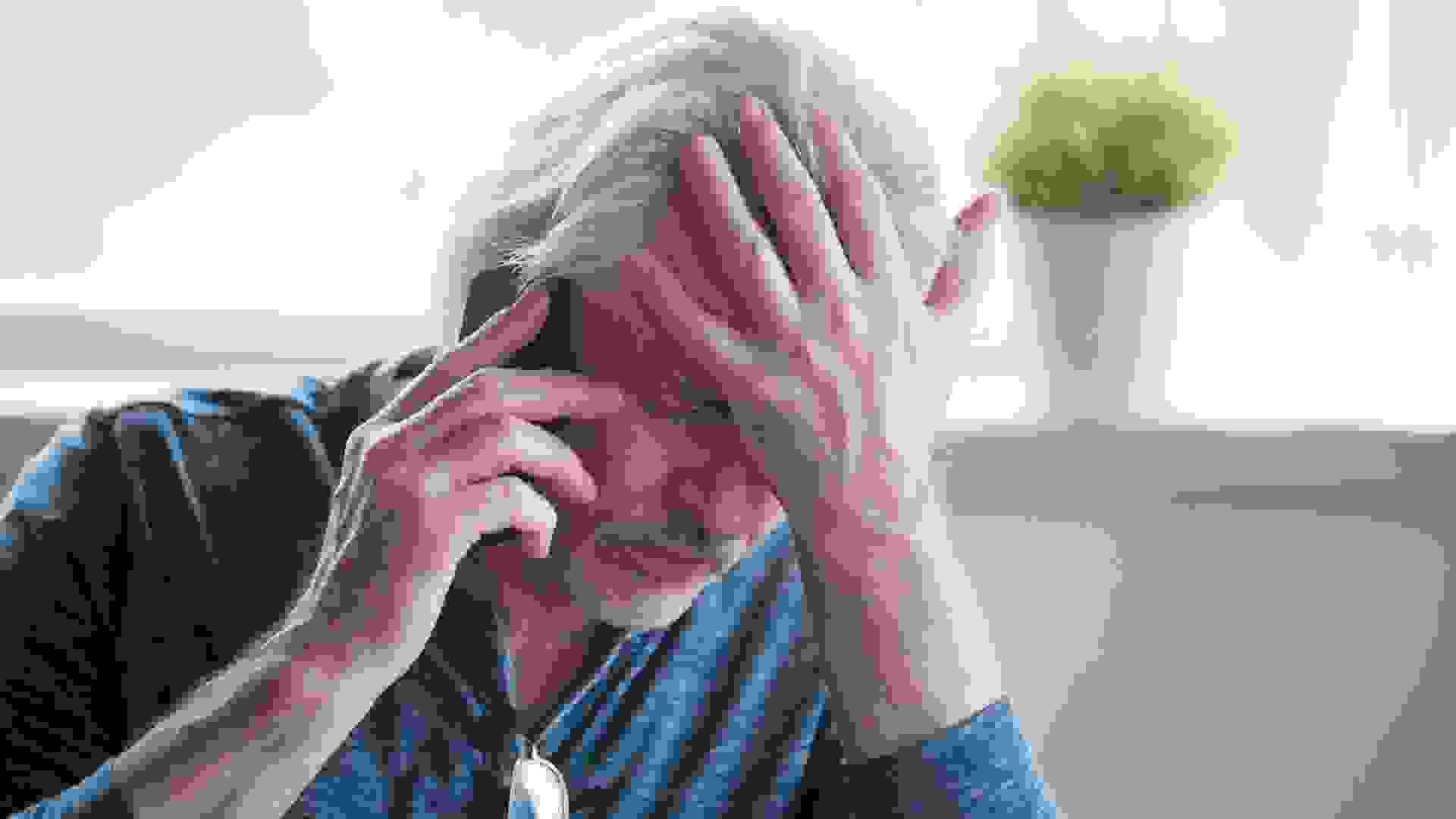 Ongoing customer service issues at the Social Security Administration have finally gotten bad enough that U.S. lawmakers decided to do something about it — but it might be a while before you see any…
READ MORE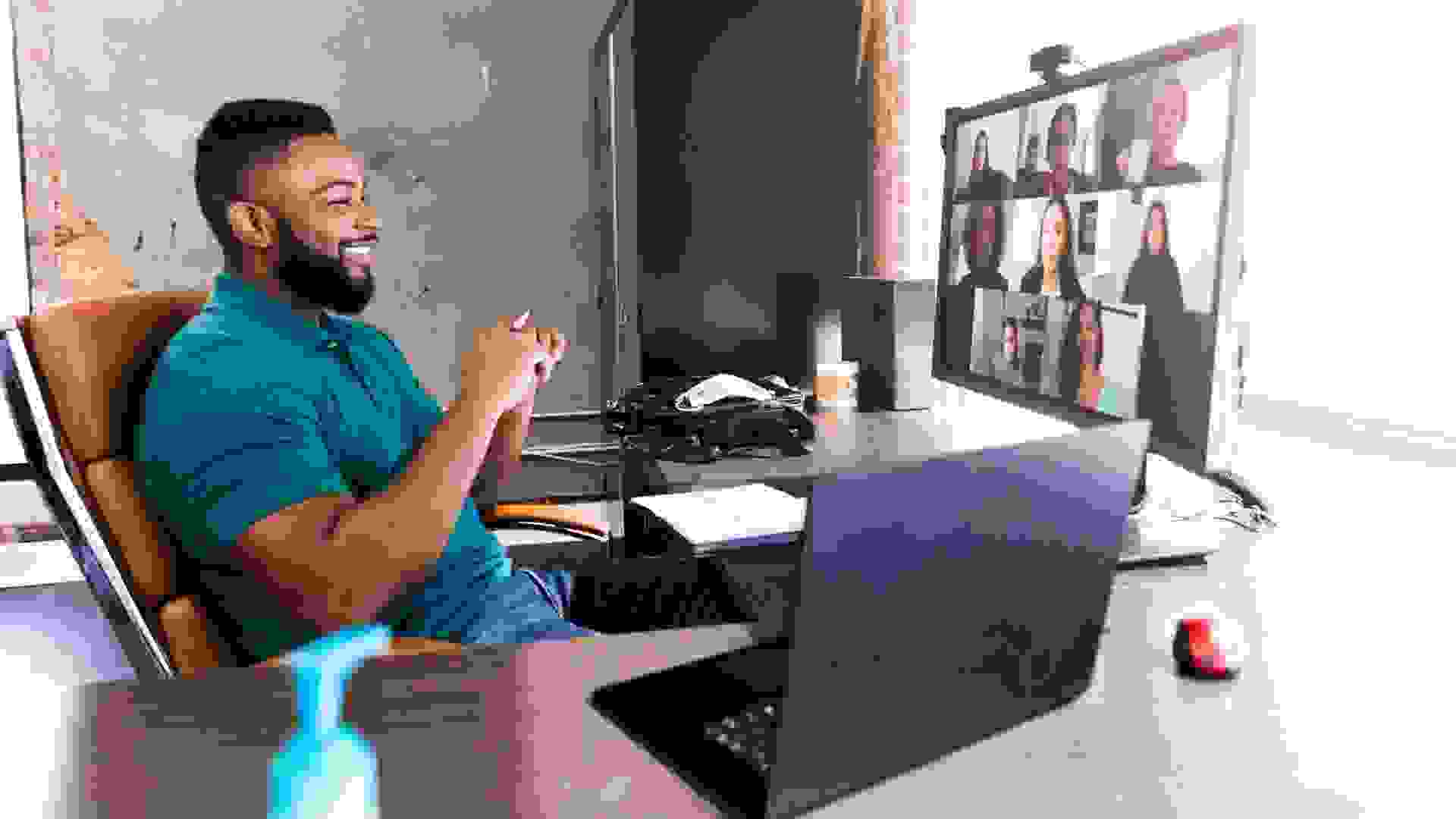 By 2027, according to Statista, 86.5 million people in the U.S. will be earning a living as a freelancer, making up more than half of the U.S. workforce. The pandemic saw tremendous growth in…
READ MORE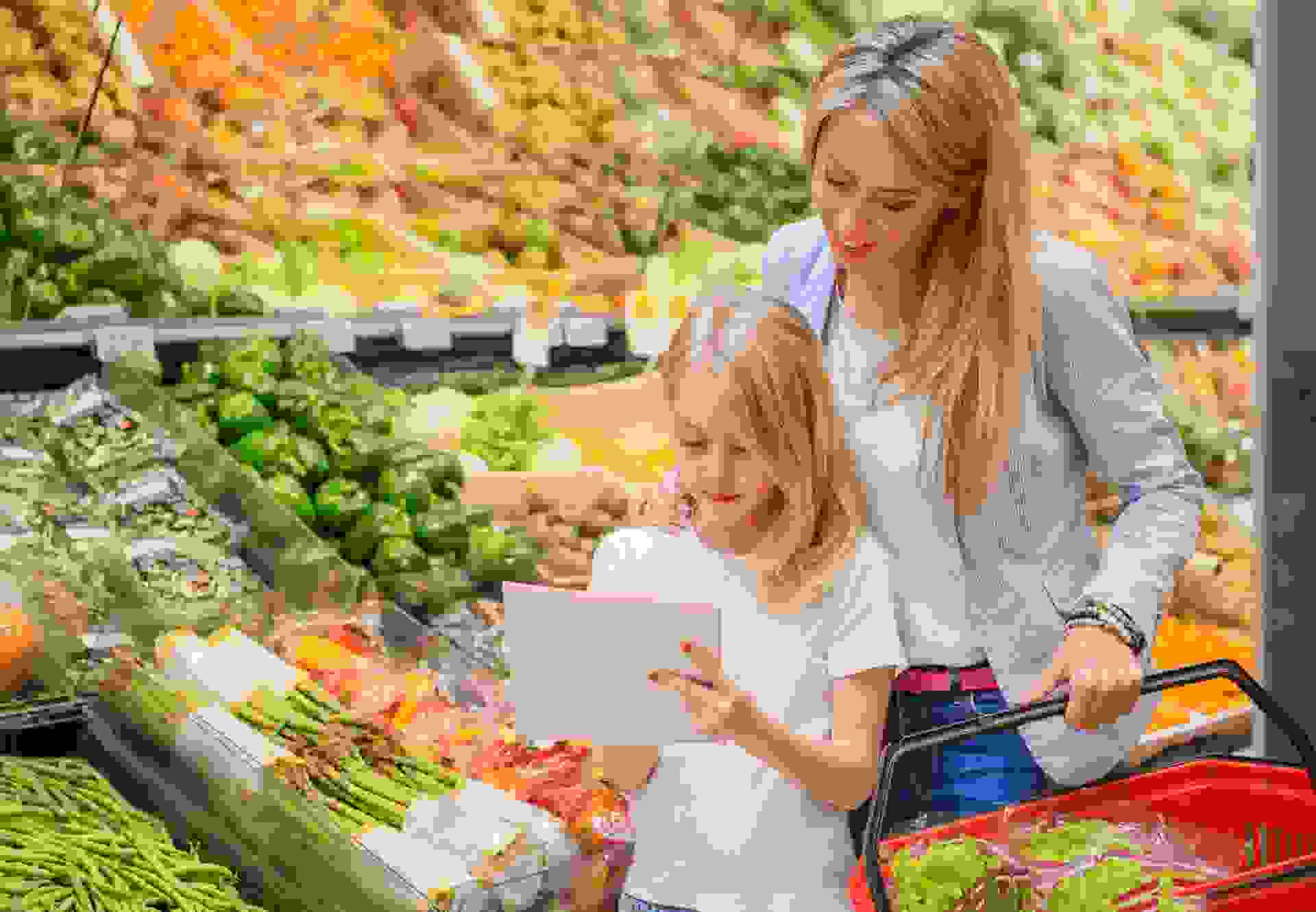 The CalFresh Program is California's Supplemental Nutrition Assistance Program (SNAP) and is the largest food program in the state. Benefits are issued monthly through an electronic benefit transfer…
READ MORE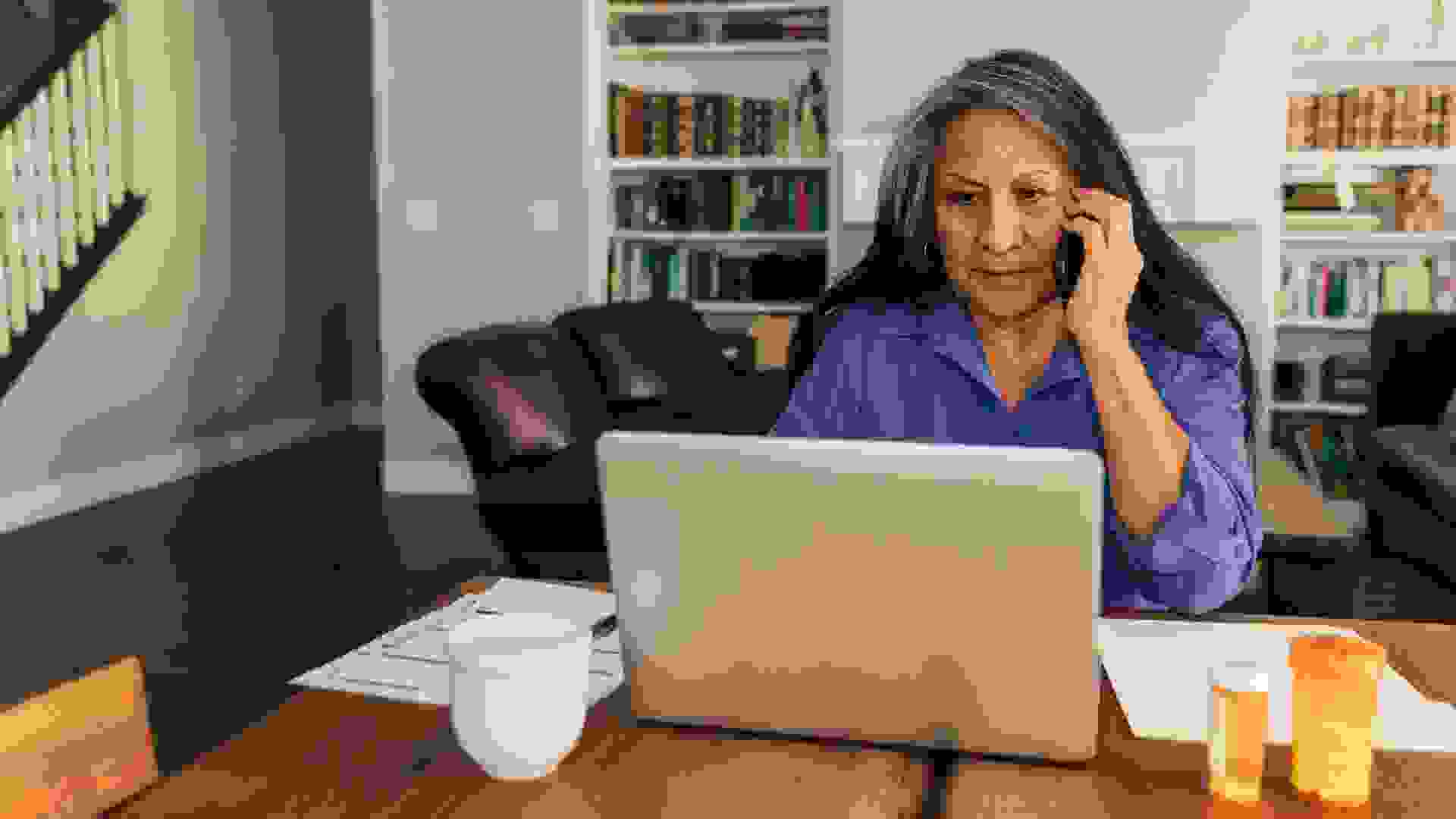 If you've been planning for retirement and now find that time is rapidly approaching, you may be concerned about inflation. Even if you planned ahead, will you have enough money to live comfortably…
READ MORE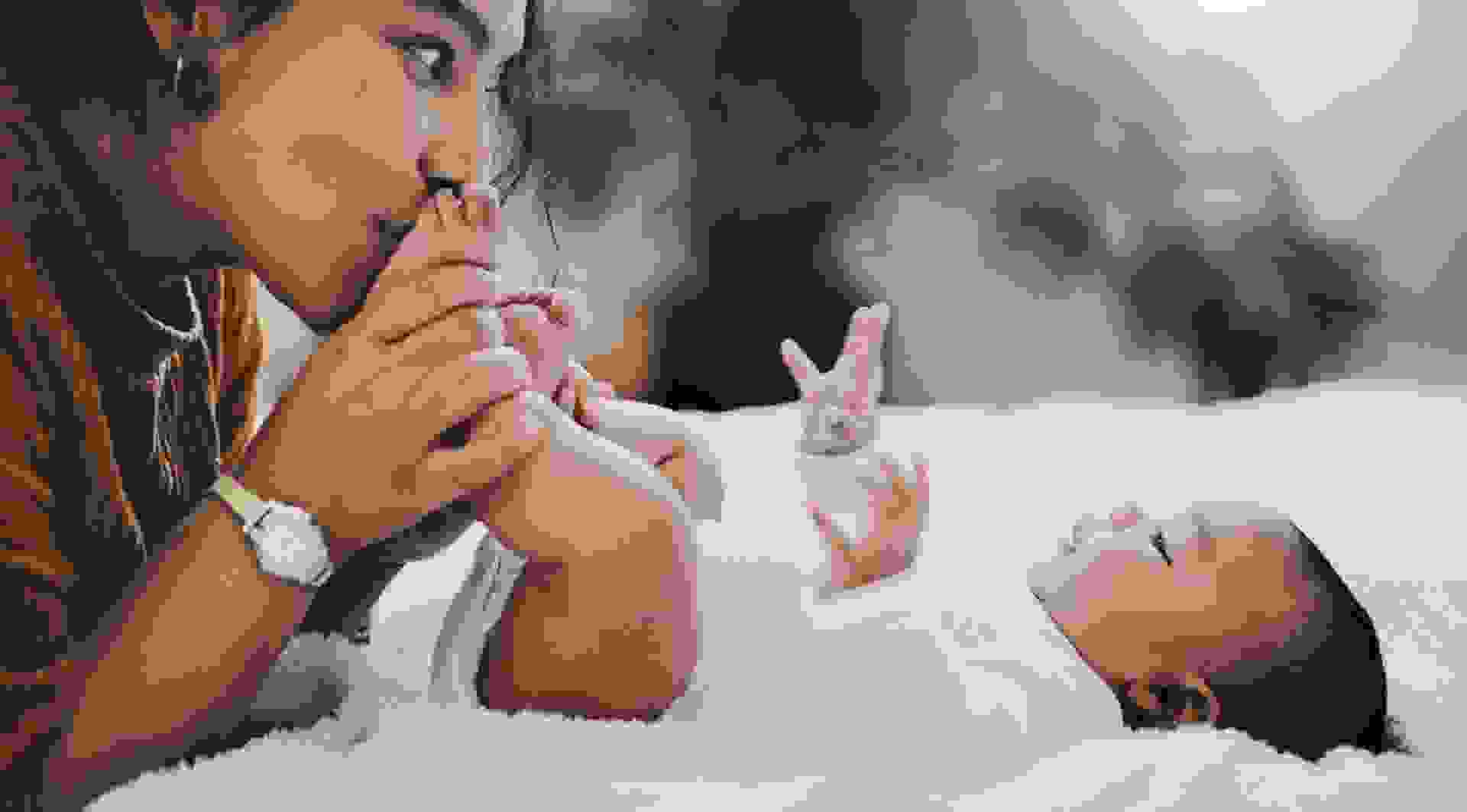 It seems there is nothing scammers won't do to trick consumers out of their money. Now they are trying to defraud Americans over baby formula amid a nationwide shortage, according to the Federal Trade…
READ MORE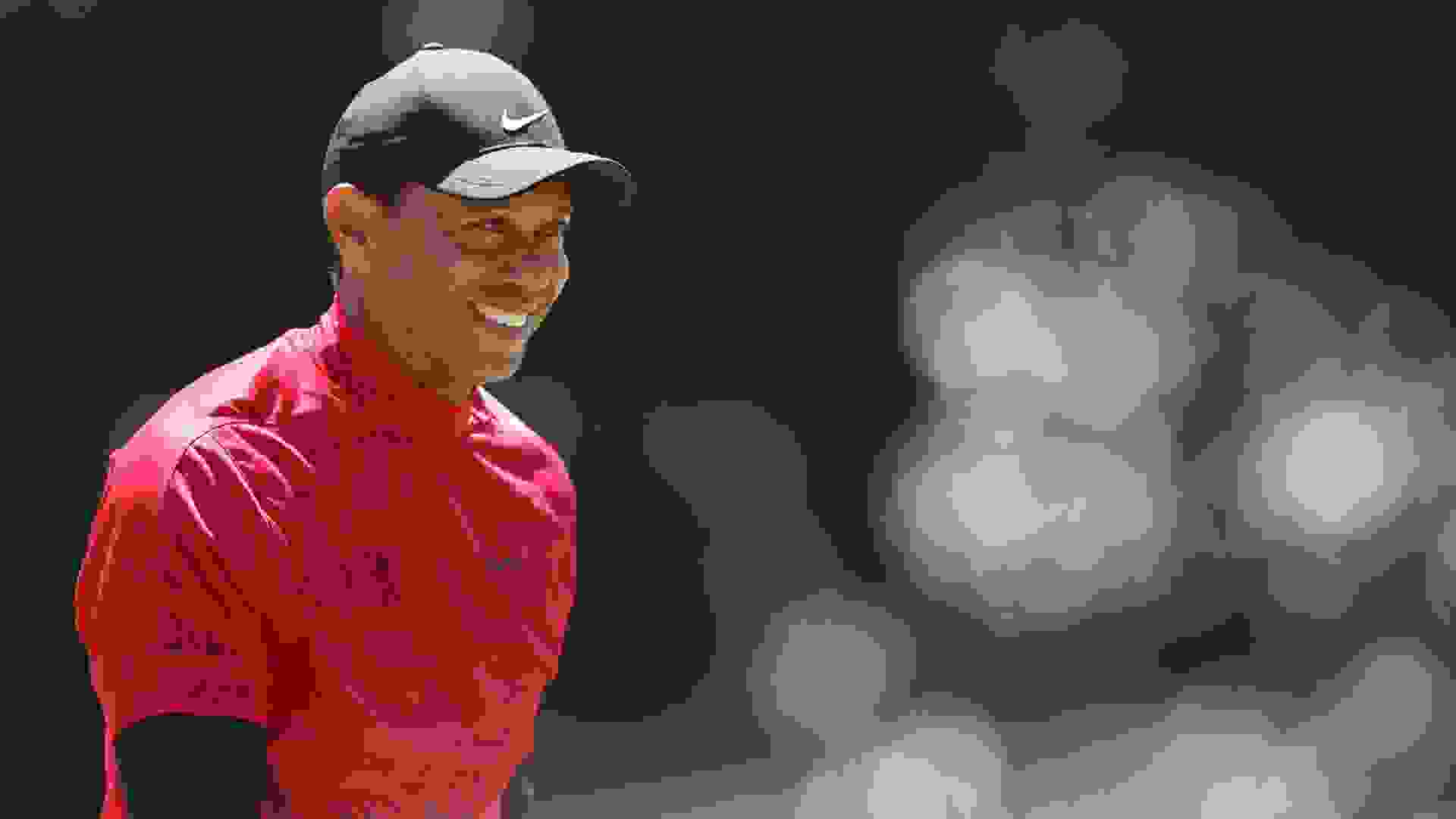 Tiger Woods, 46, is an American professional golfer who is considered to be one of, if not the greatest player of all time. Find: 8 Items Around Your Home That May Be Worth More Than You ThinkRead: 22…
READ MORE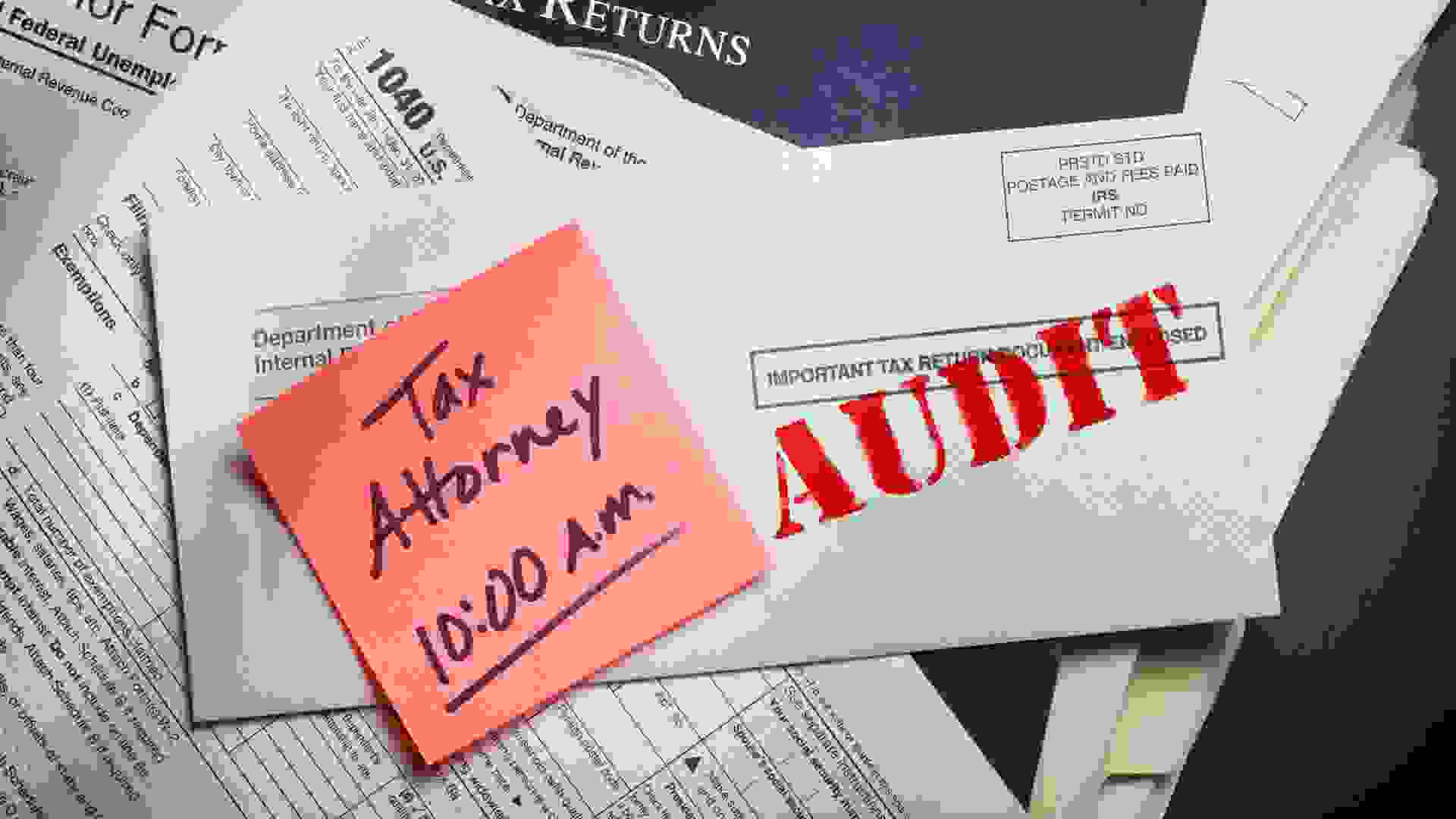 The IRS has come under increased scrutiny during the COVID-19 pandemic for a massive backlog of unprocessed returns and mounting complaints about poor customer service. But as new government research…
READ MORE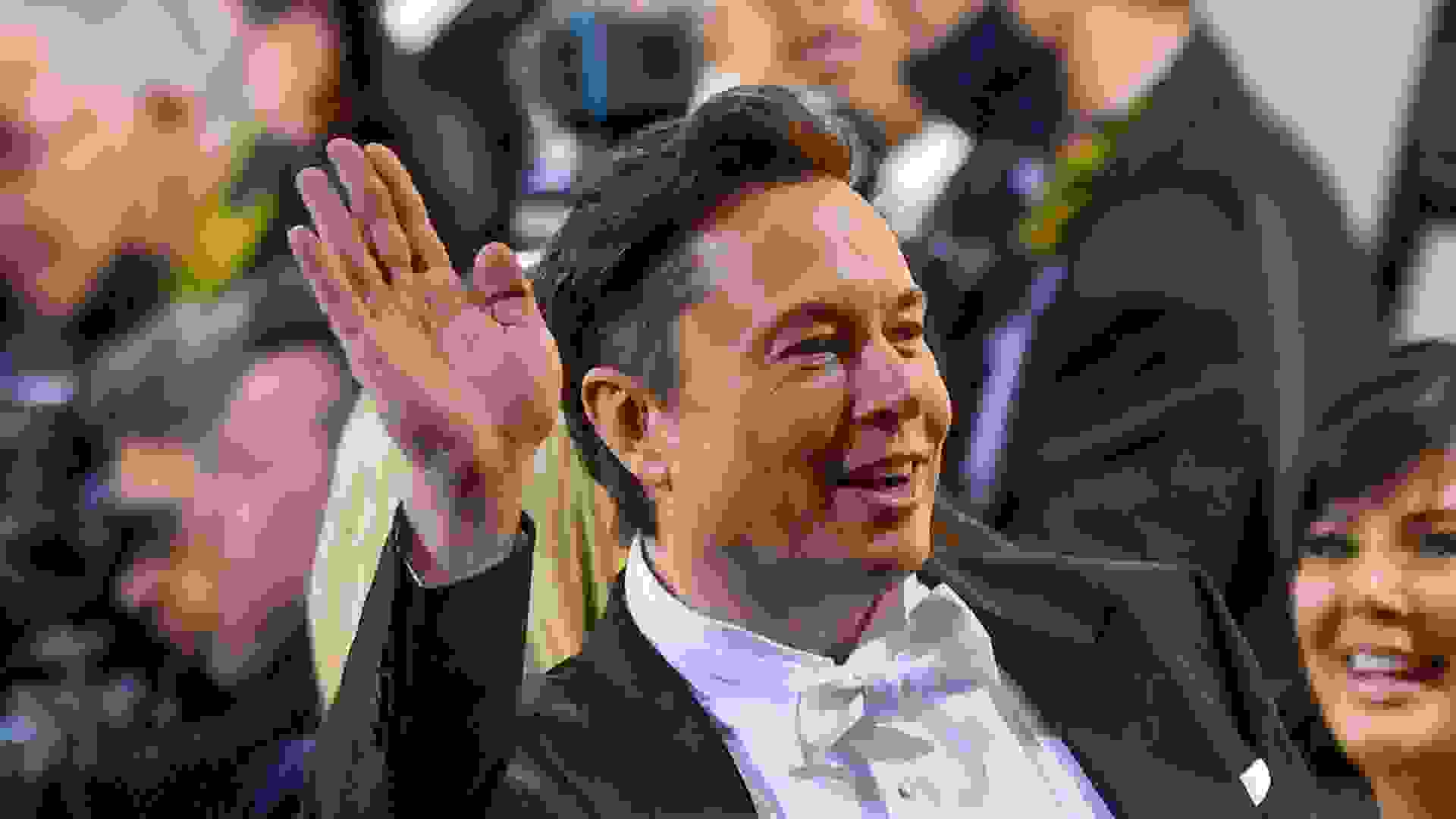 Tesla stock prices dropped more than 6%, down to roughly $715, around mid-day of May 18 after it was announced that the electric vehicle manufacturer lost its spot on the S&P 500 ESG index. The…
READ MORE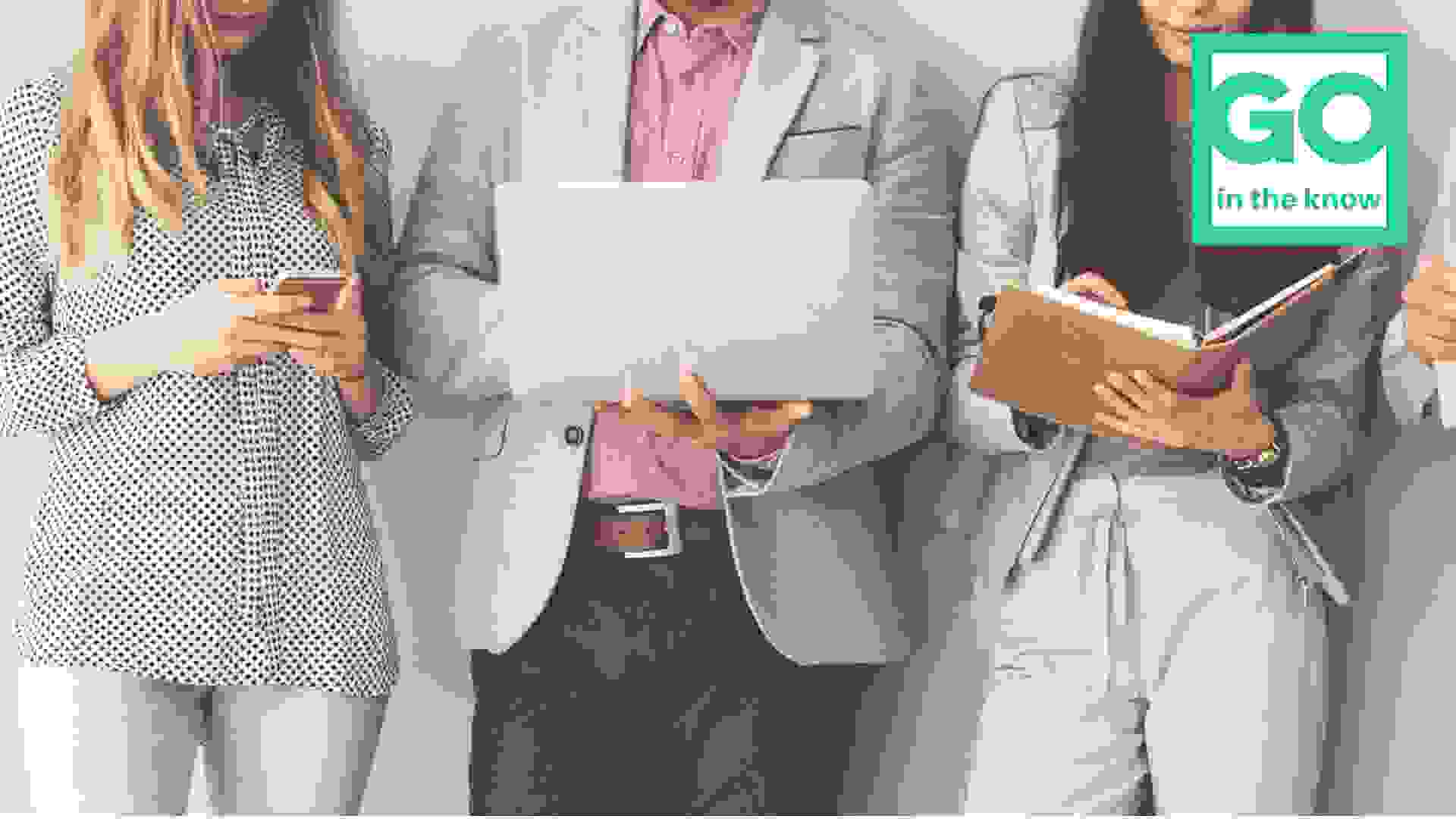 Believe it or not, today is the most popular workday of the week (more on that later). However, we are still doing the same thing we do every workday — bringing you the top financial stories you need…
READ MORE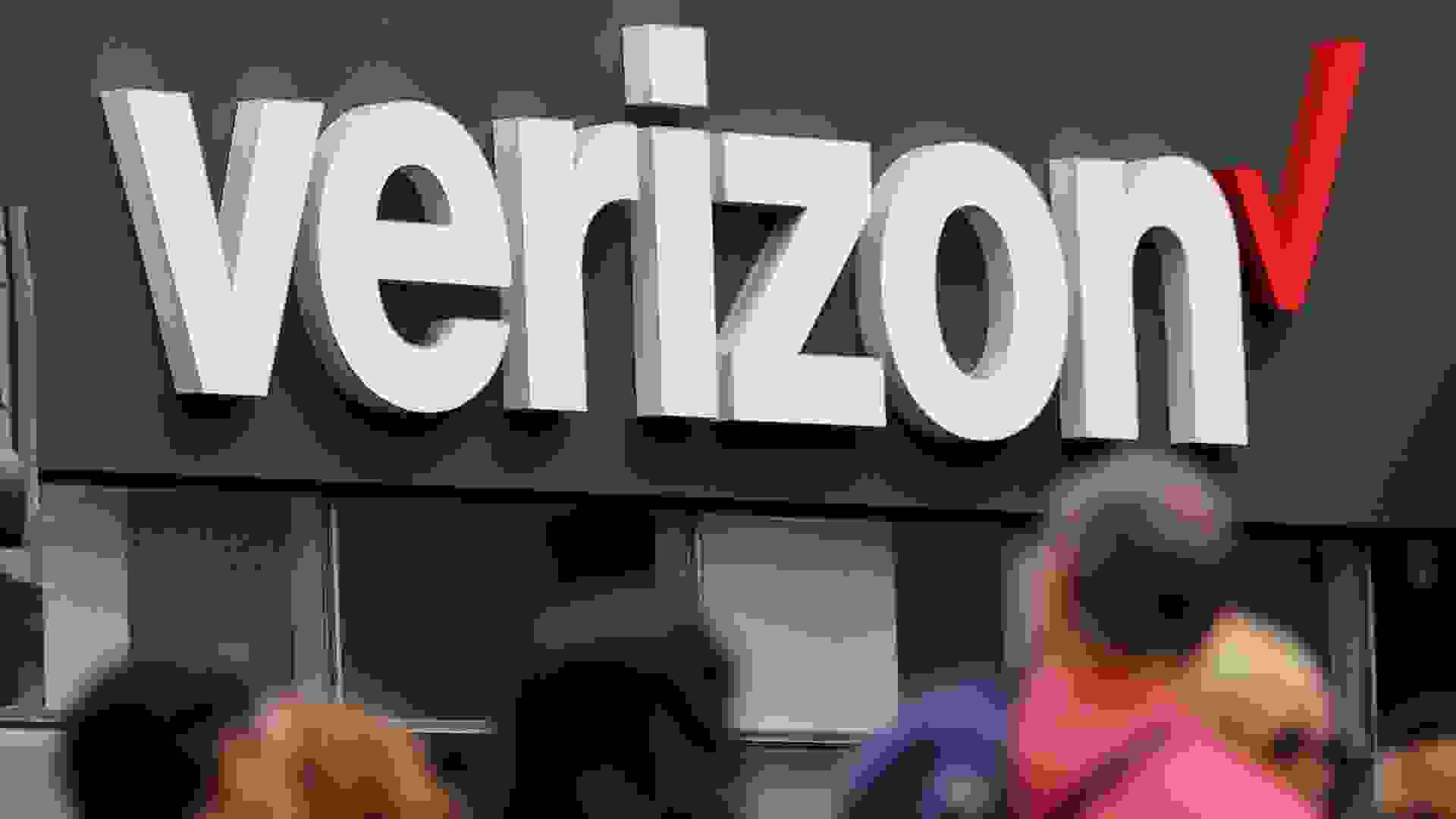 For the first time in two years, Verizon customers will see an increase in their monthly wireless phone bills. Verizon started notifying customers and larger corporate clients of the coming rate hike…
READ MORE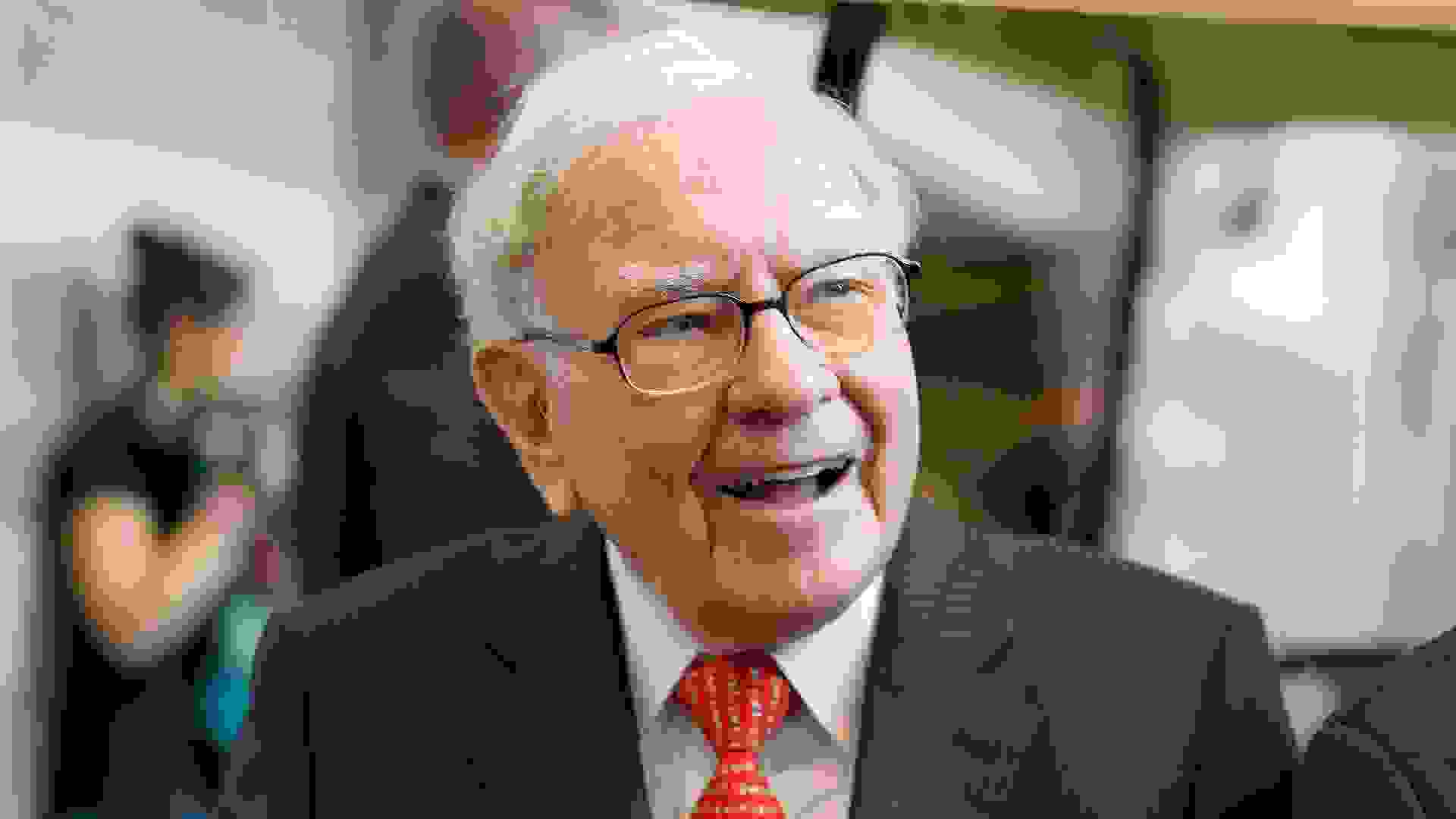 When Warren Buffett pulls out of a stock, Wall Street takes notice. Wells Fargo learned that lesson early this week after Buffett's Berkshire Hathaway disclosed that it sold its remaining shares in…
READ MORE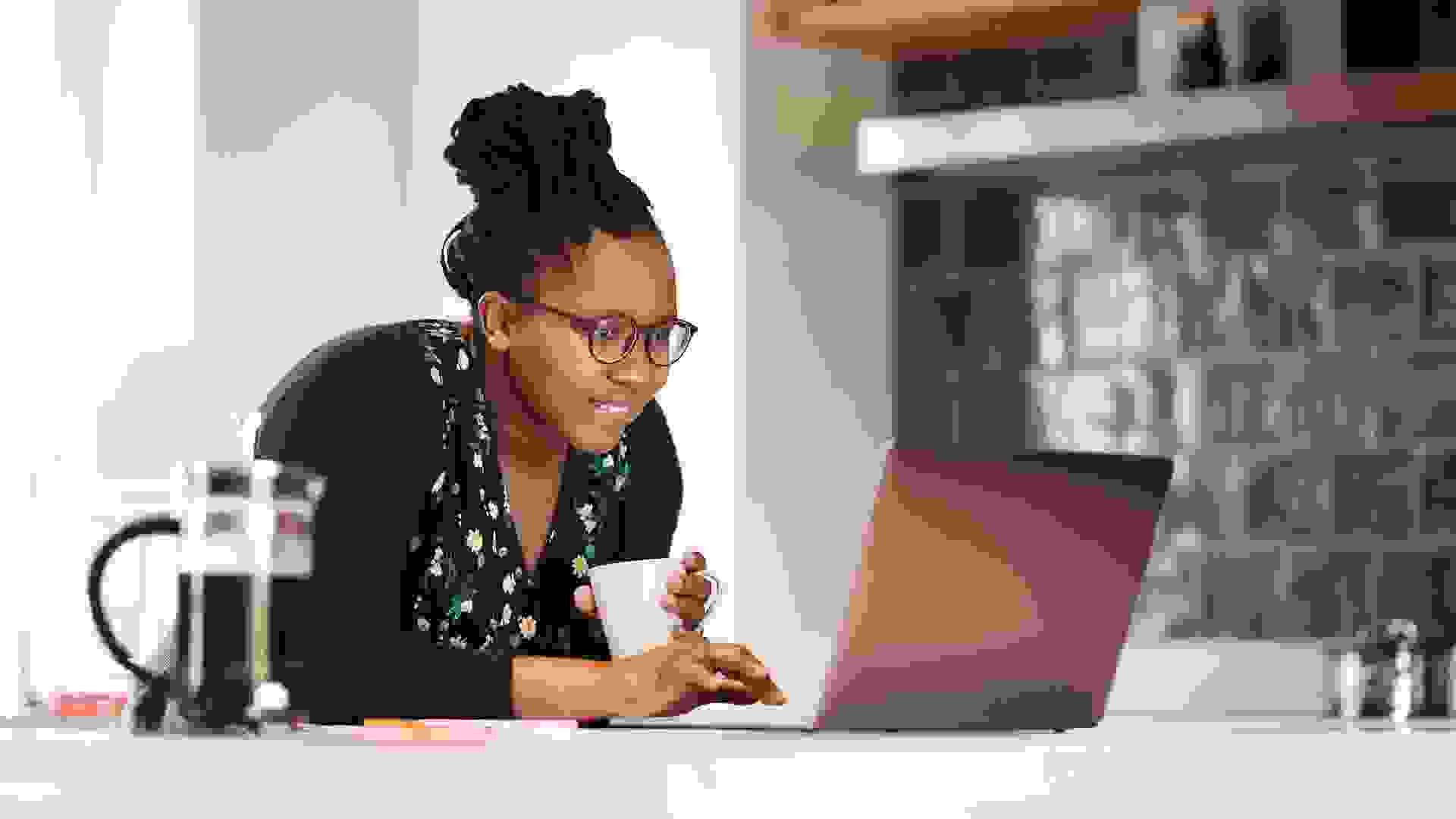 Almost all banks observe certain holidays and close. See if your bank is closed today & when the next banking holidays are to avoid going to a closed a bank.
READ MORE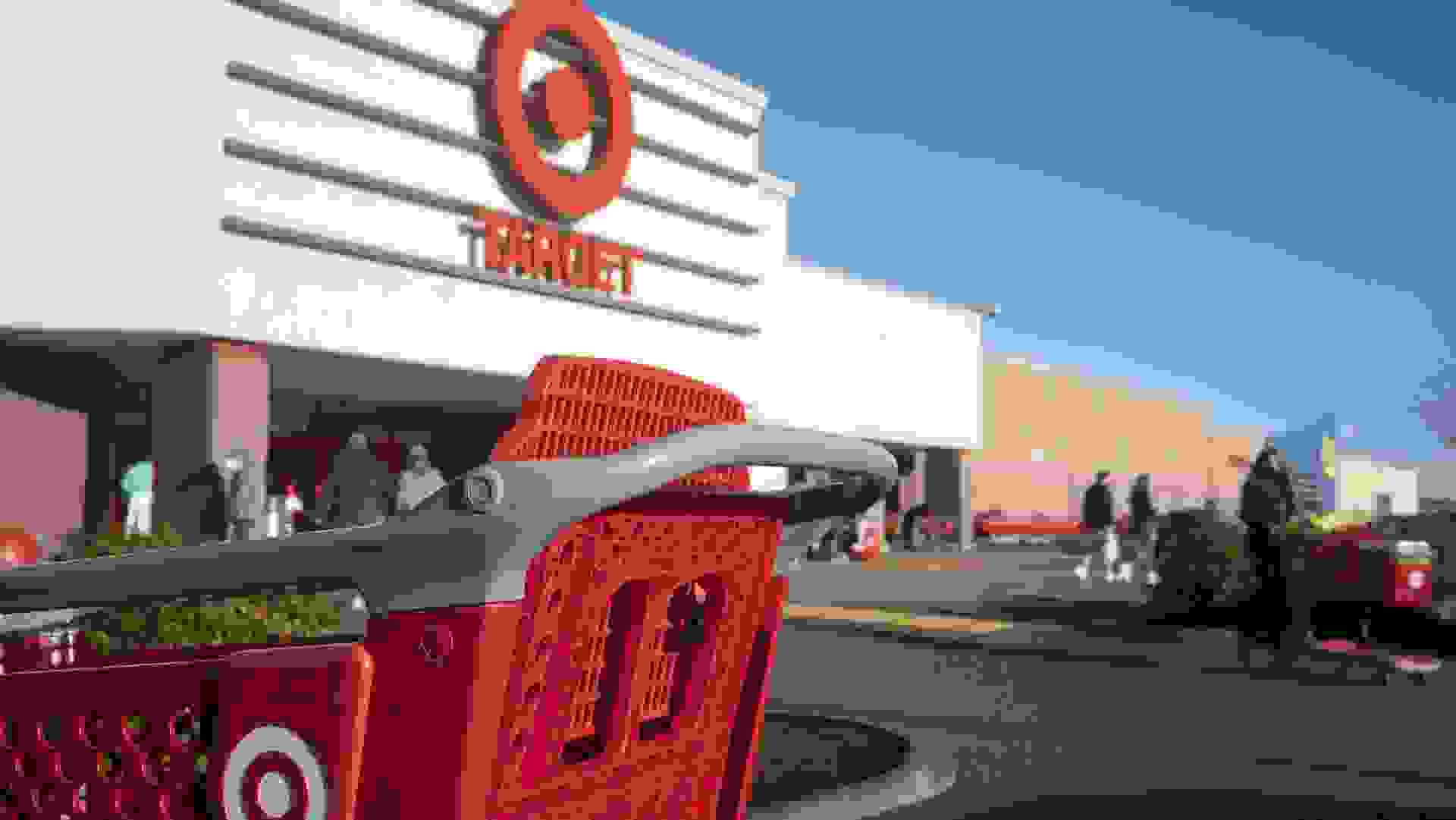 Stock for big box retailer Target Corporation plummeted more than 25% in pre-market trading on May 18. Discover: 15 Cheap, Beautiful Places To Retire More: 10 Costco Brand Items With the Best Bargains…
READ MORE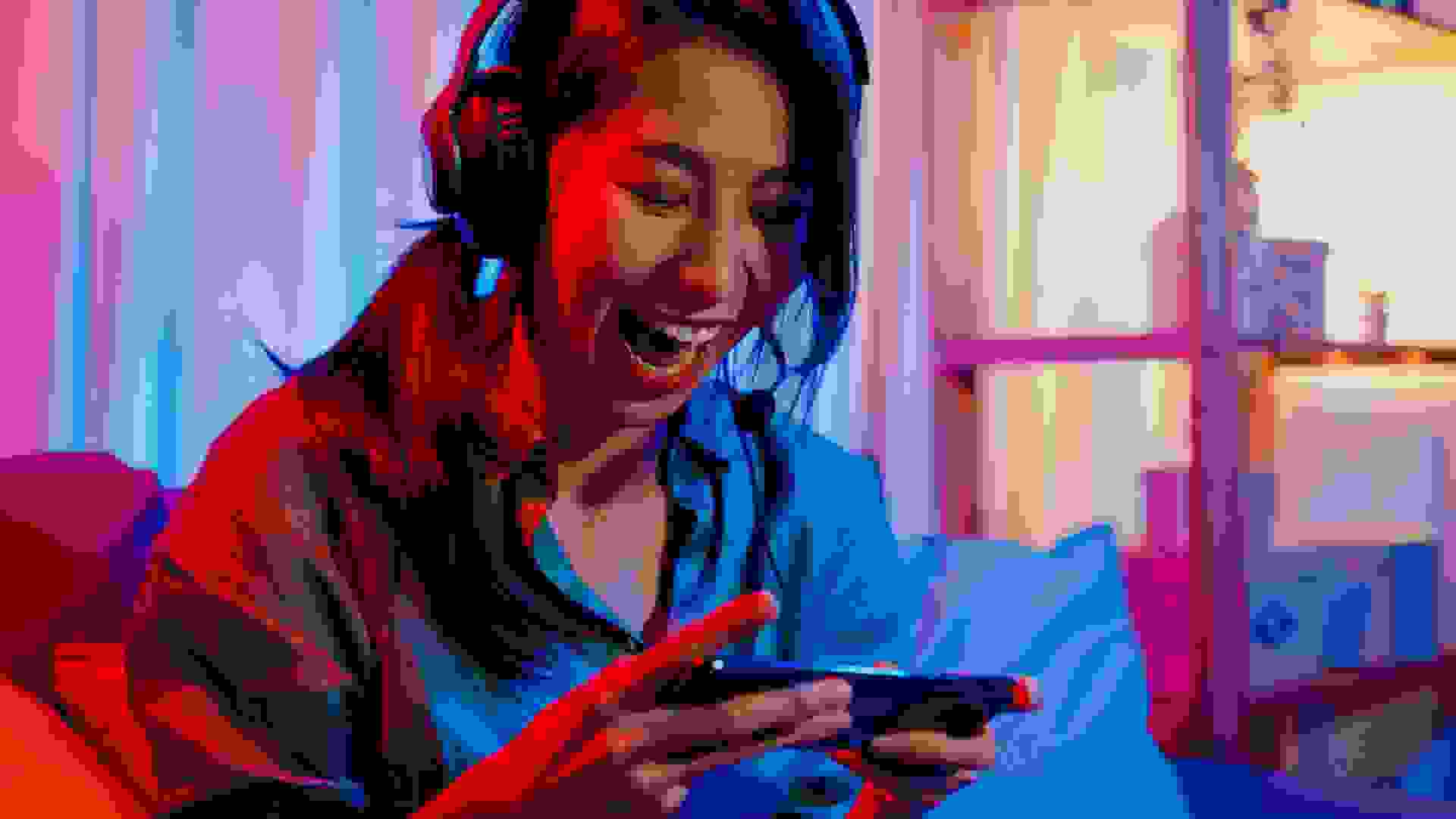 As mobile providers Verizon and AT&T announced rate increases, prepaid wireless provider Boost Mobile revealed that customers can get free wireless service by playing games. In a news release…
READ MORE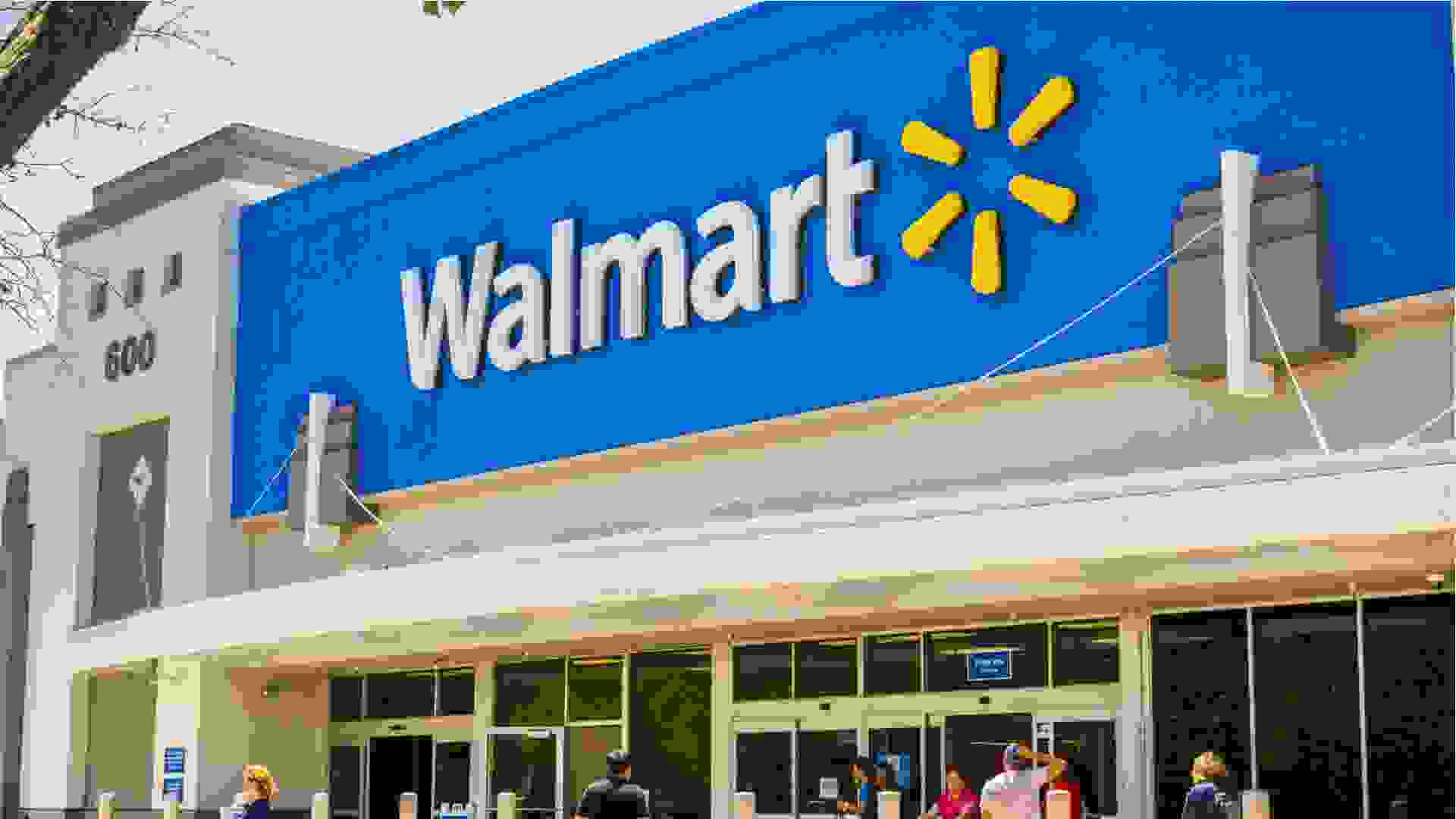 Dollar stores are great ways to save money. They're especially convenient when you're in a pinch and need small quantities of just one or two items. SNAP Schedule 2022: May PaymentsRead More: 25 Extra…
READ MORE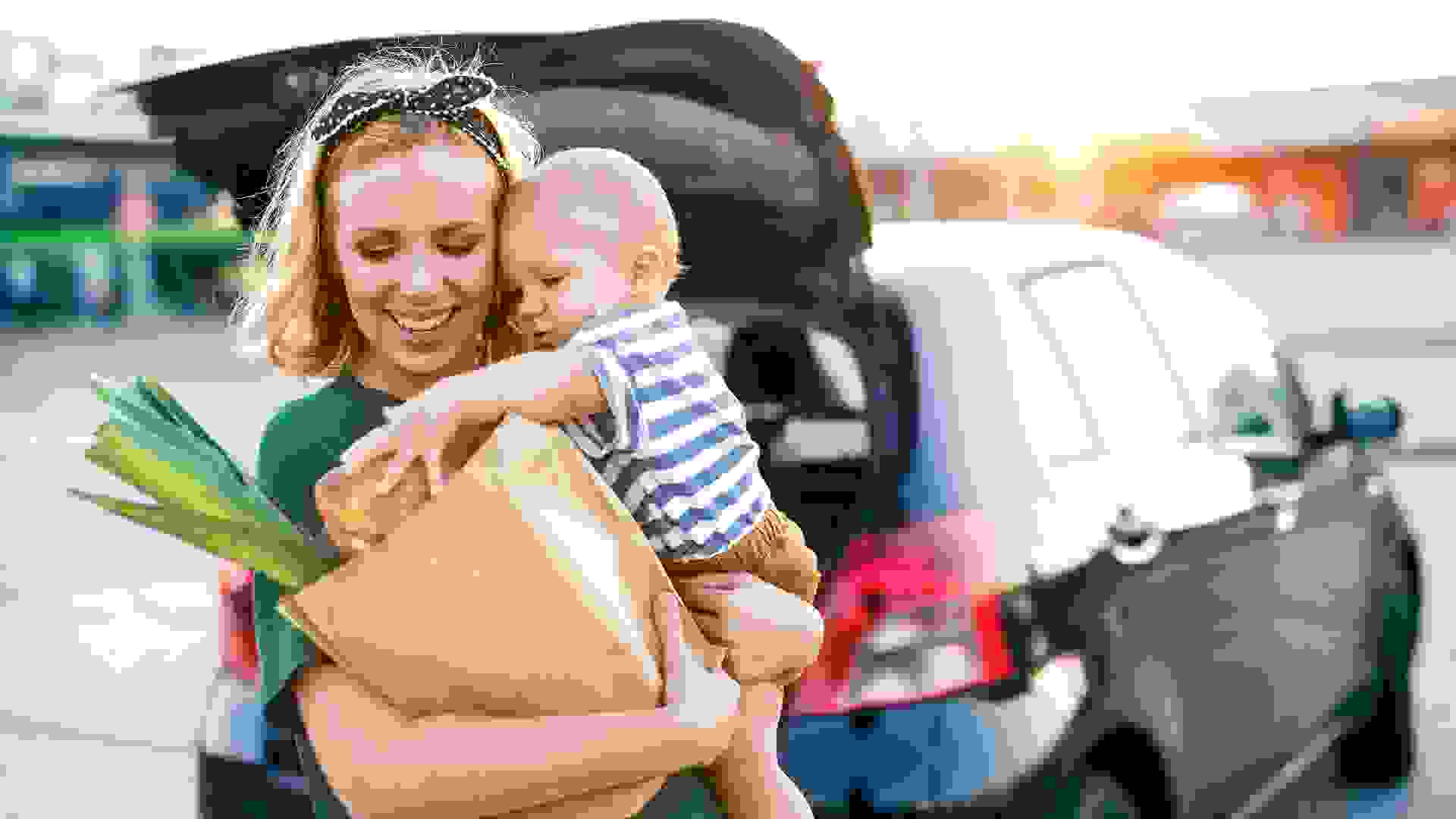 Supplemental Nutrition Assistance Program benefits, or food stamps as they are more commonly known, are monthly cash benefits paid out to low-income individuals and families who meet certain income…
READ MORE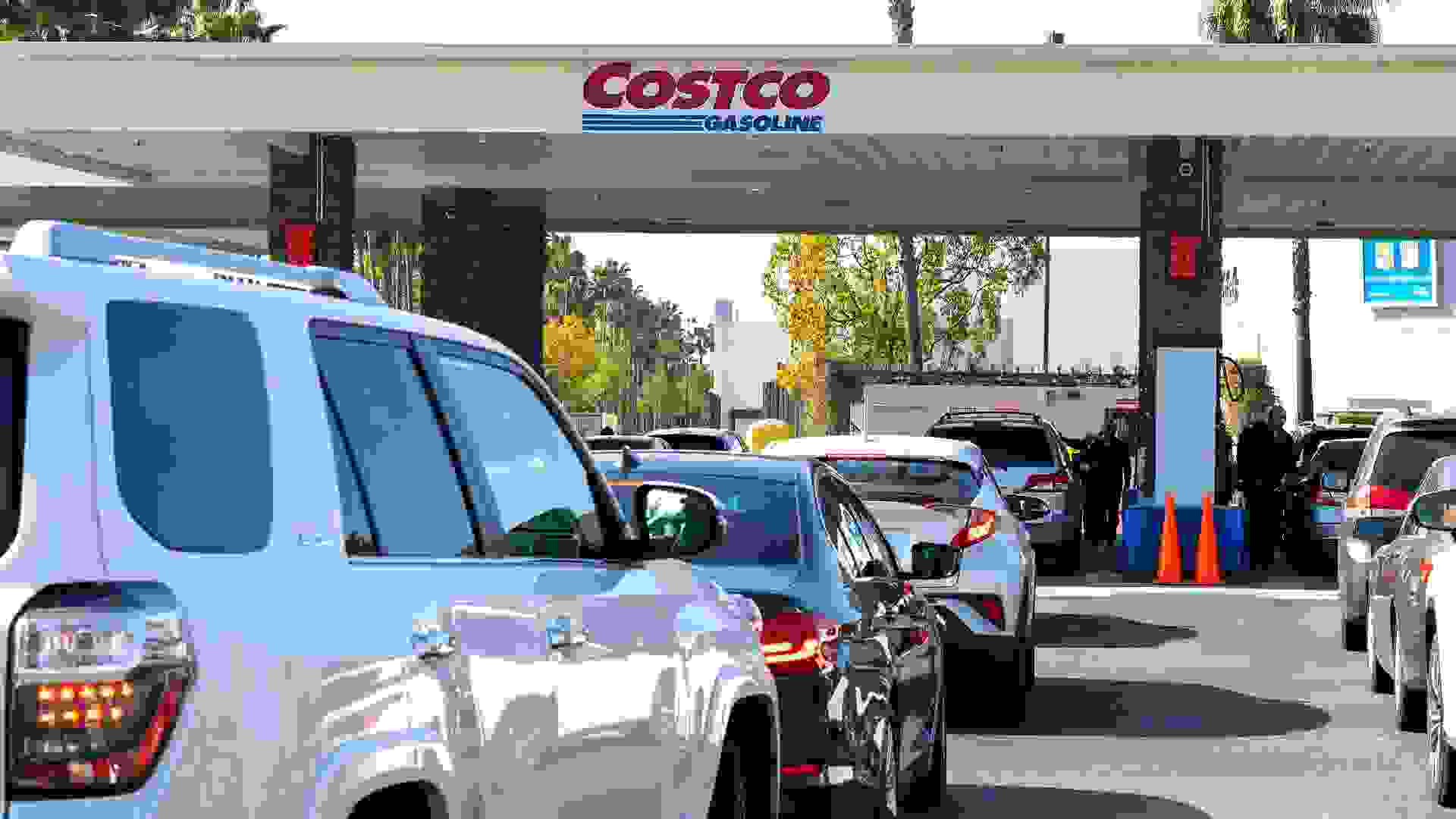 The one thing most Americans had going for them during the current runup in gasoline prices is that they could always say, "Well at least I don't have to pay as much as they do in California." But…
READ MORE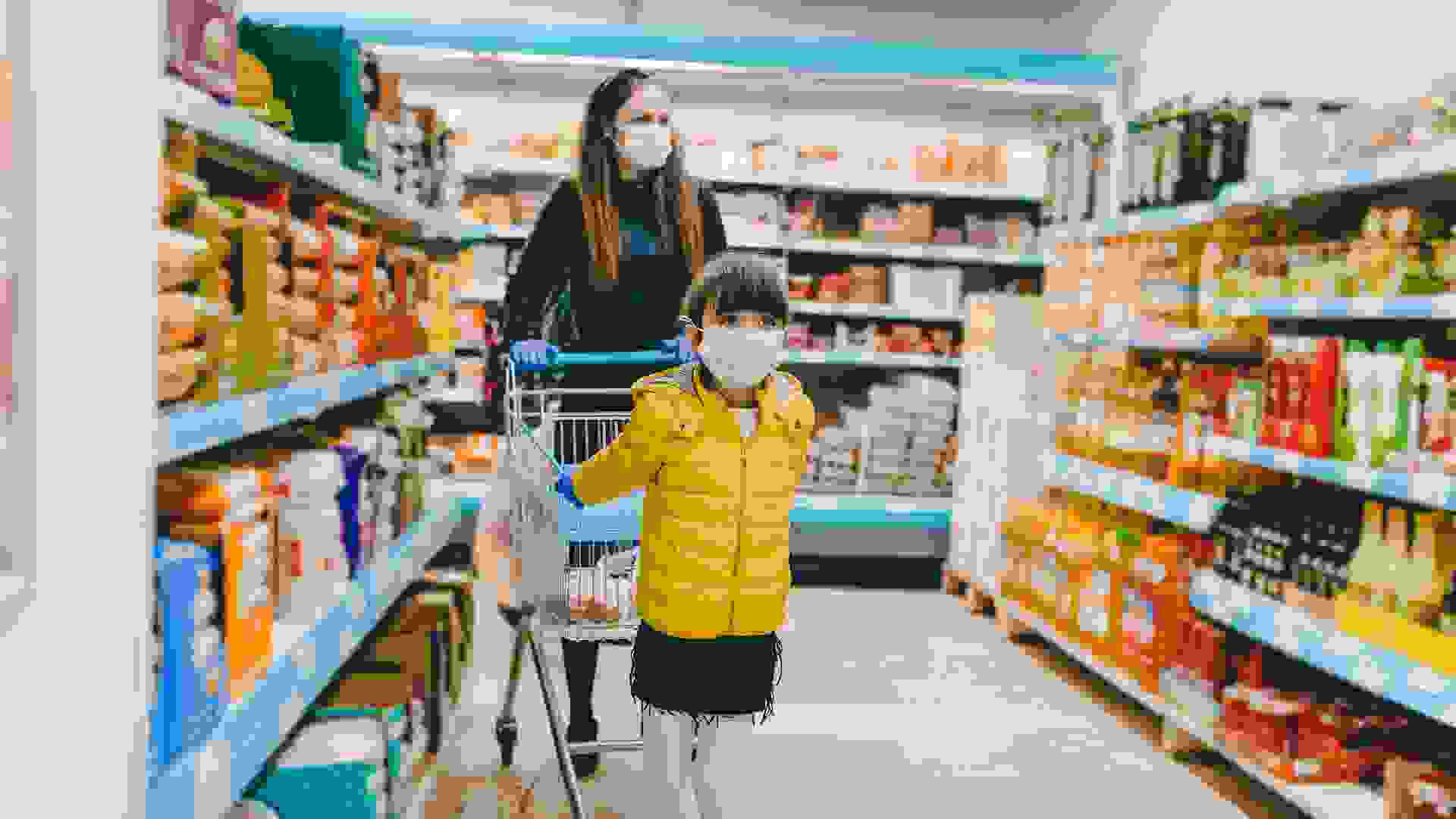 May is almost here, and millions of households are looking forward to their next SNAP payments. See: Surprising Things You Can Buy With Food StampsFind: SNAP 2022 — Is My State Giving Out Extra Money…
READ MORE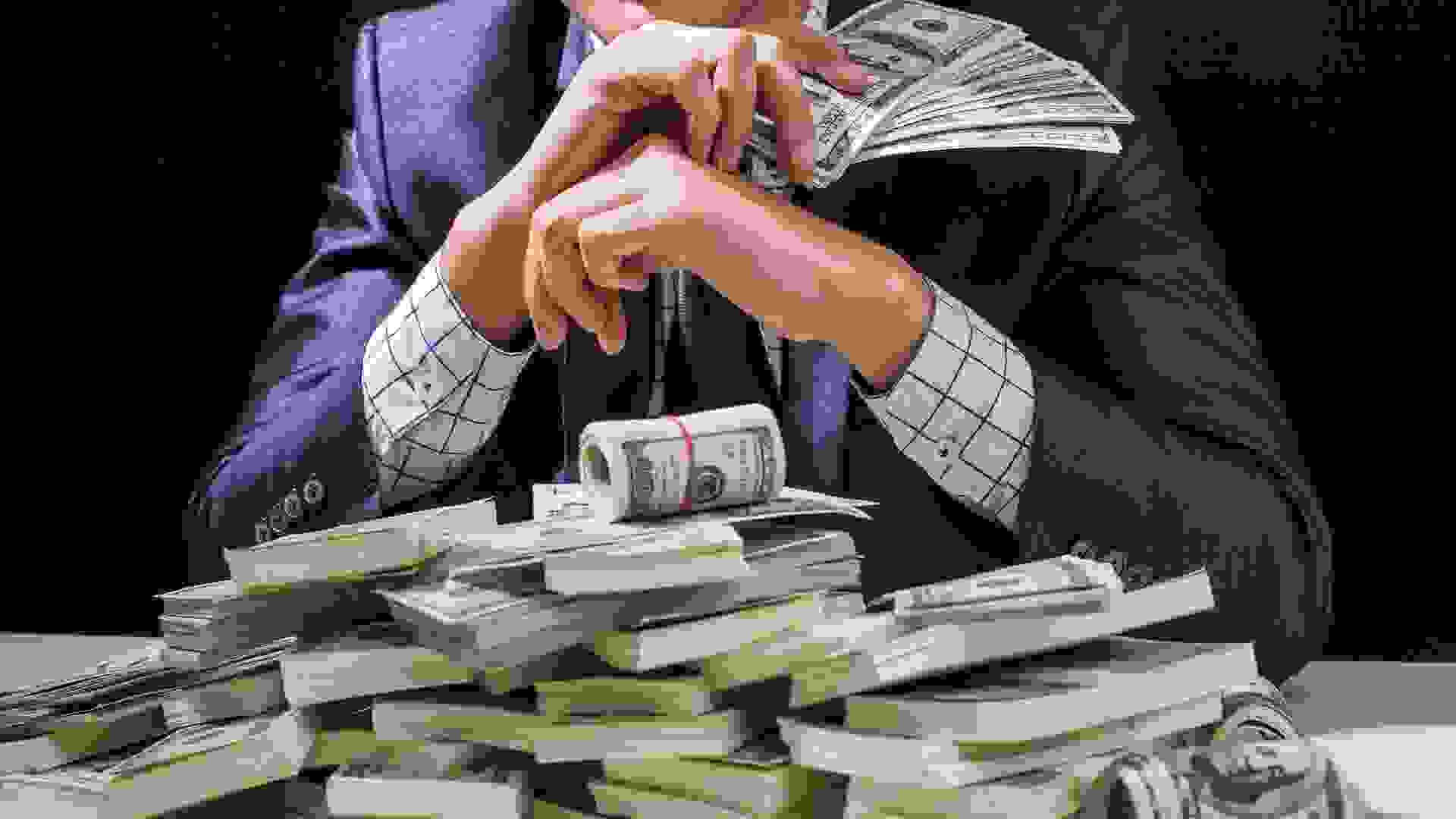 Americans tend to be an optimistic bunch when it comes to wealth, with more than half figuring they'll be rich one day, according to a new survey from RubyHome. But the definitions of "rich" vary…
READ MORE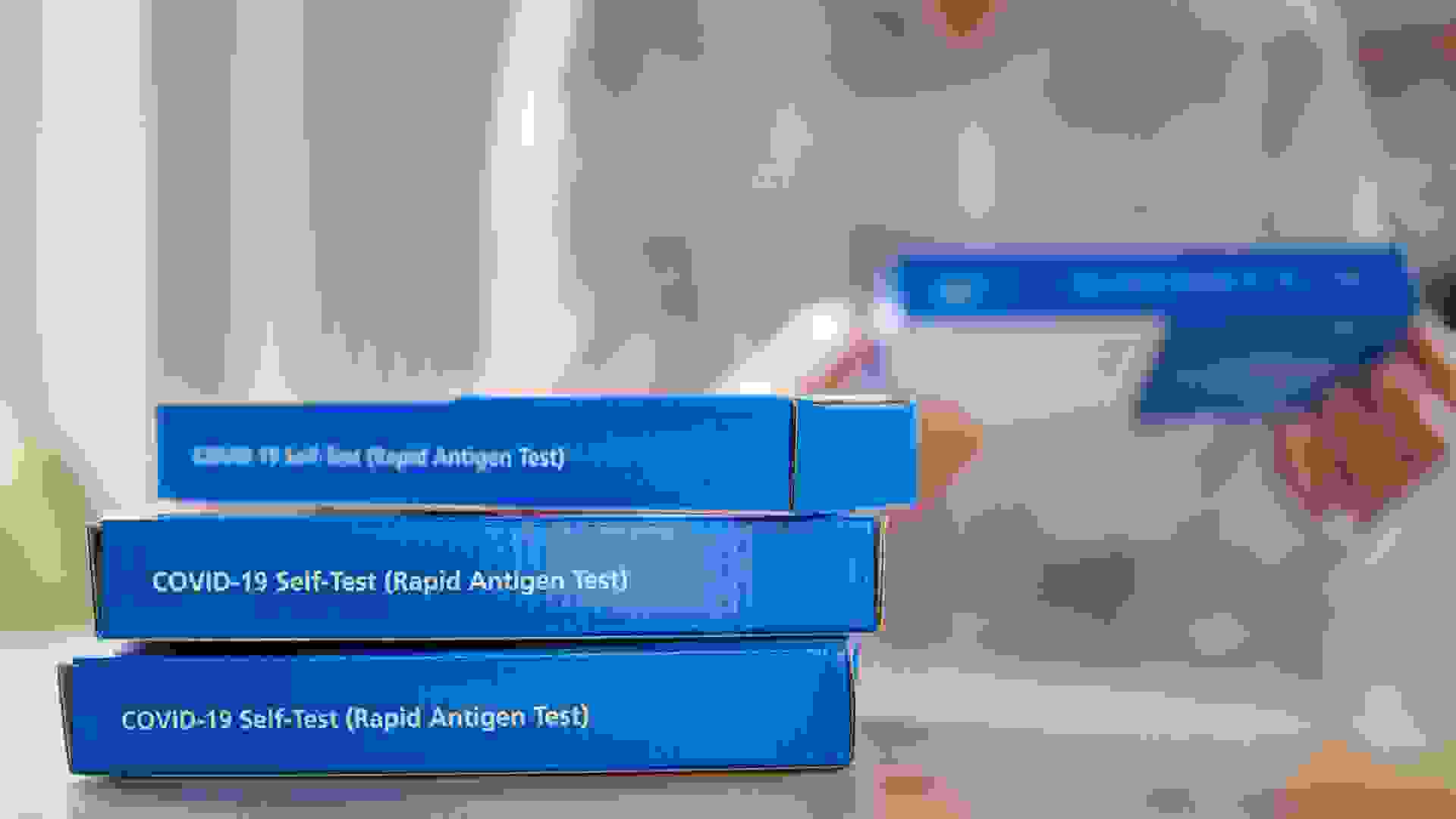 The U.S. government is now making it easier than ever to get at-home COVID-19 tests free of charge, so you can easily test whenever you suspect you may have coronavirus. See: Unplug These Appliances…
READ MORE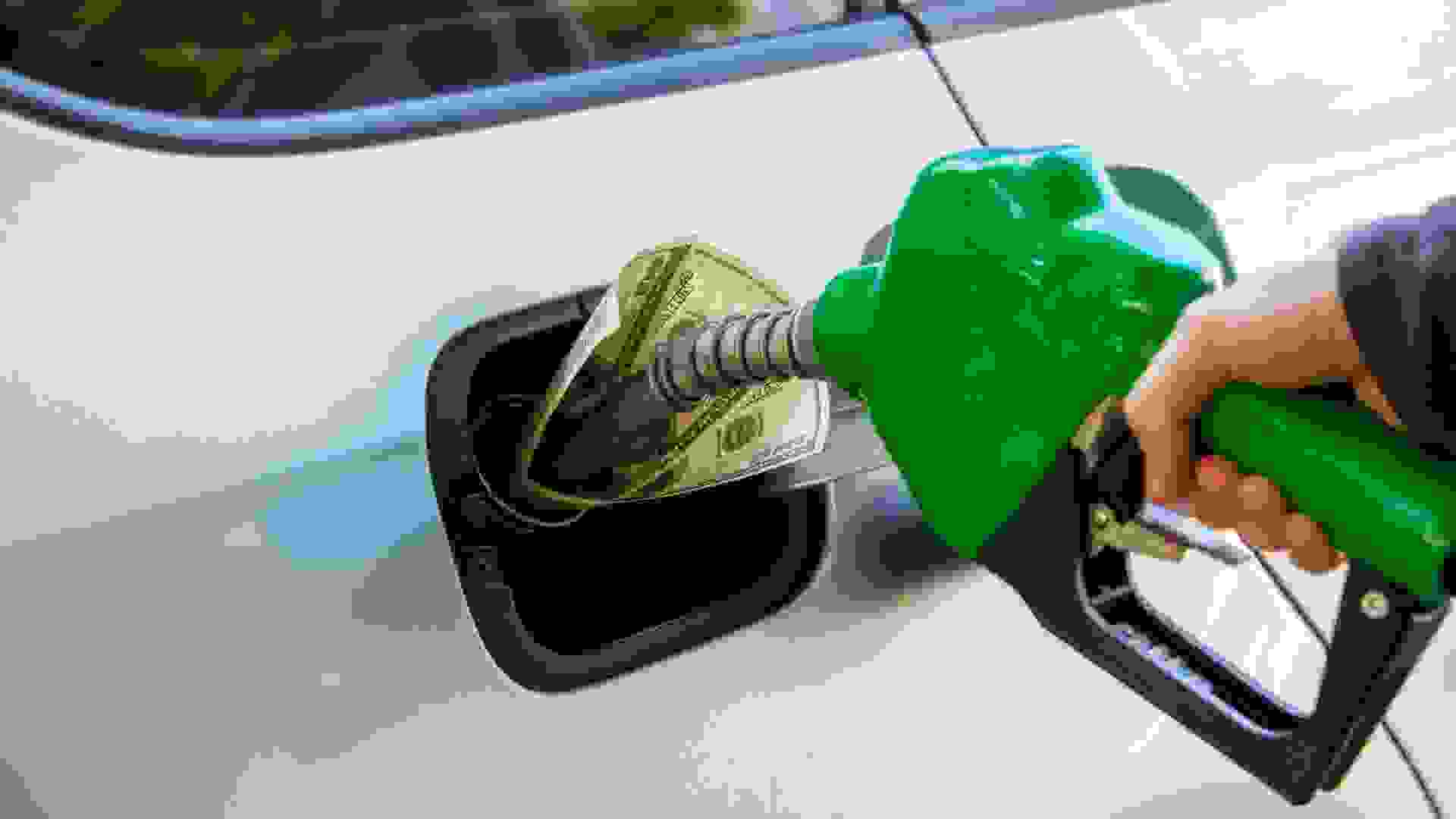 If you plan to road trip around the United States this summer, be prepared to pay $4 a gallon for gas no matter where you stop. For the first time ever, the average price of gasoline is $4 or higher…
READ MORE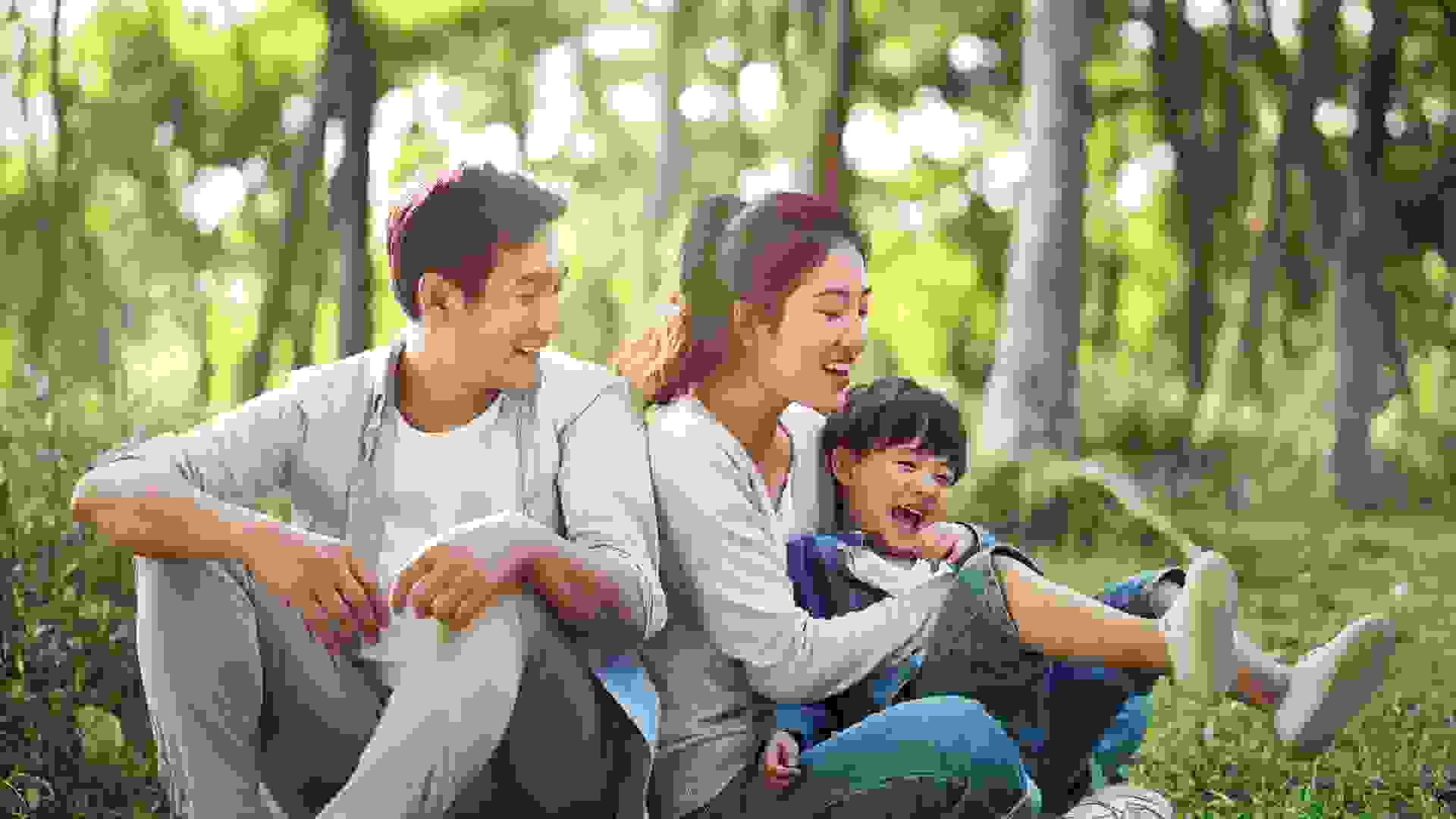 After President Biden's American Rescue Plan Act significantly increased the Child Tax Credit's value and expanded family eligibility for 2021, the credit is reverting to its original, pre-pandemic…
READ MORE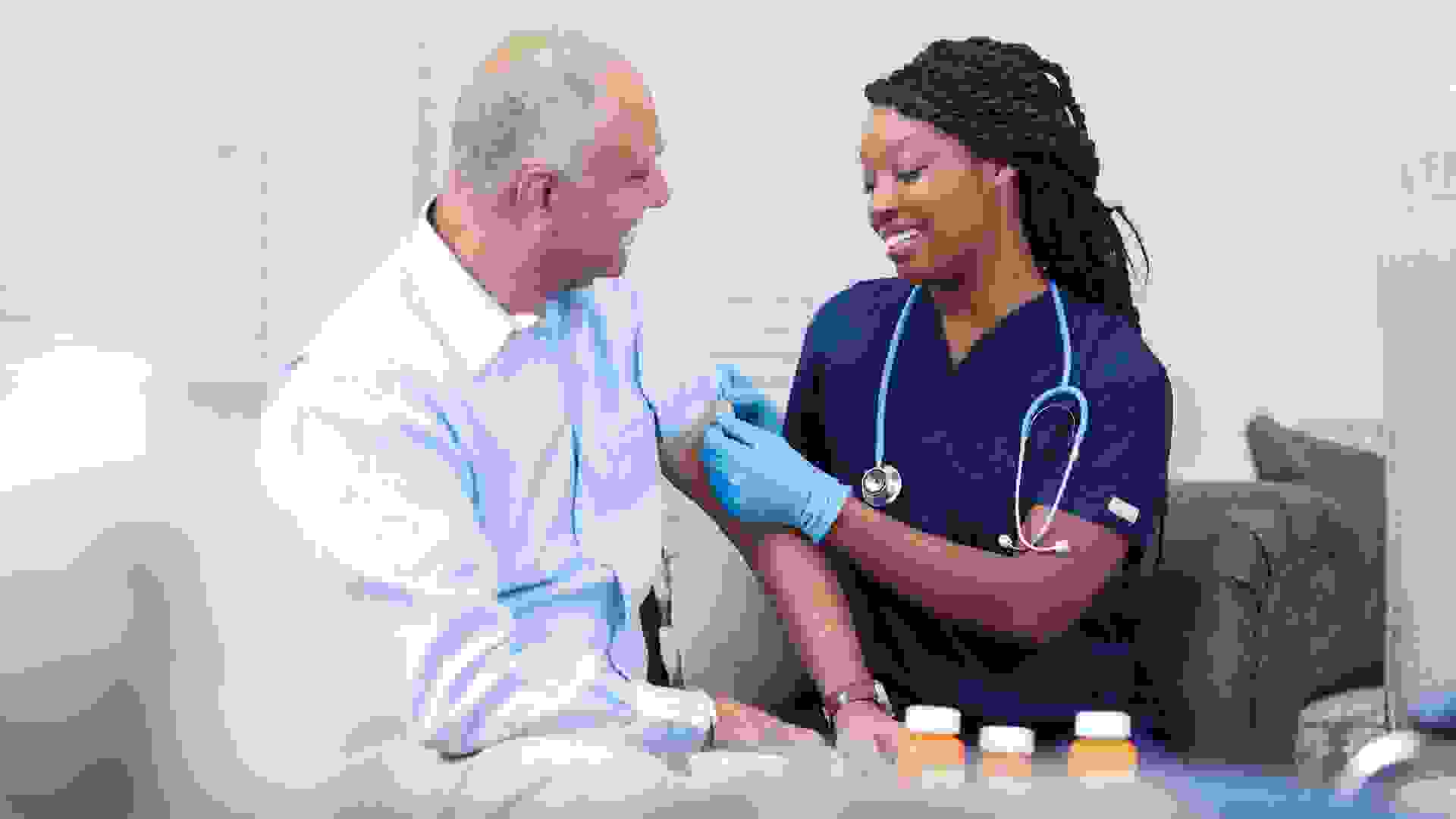 One of the main challenges facing retirees in the United States is figuring out how to pay for healthcare. On that count, most Americans are way out of sync when it comes to meeting their medical care…
READ MORE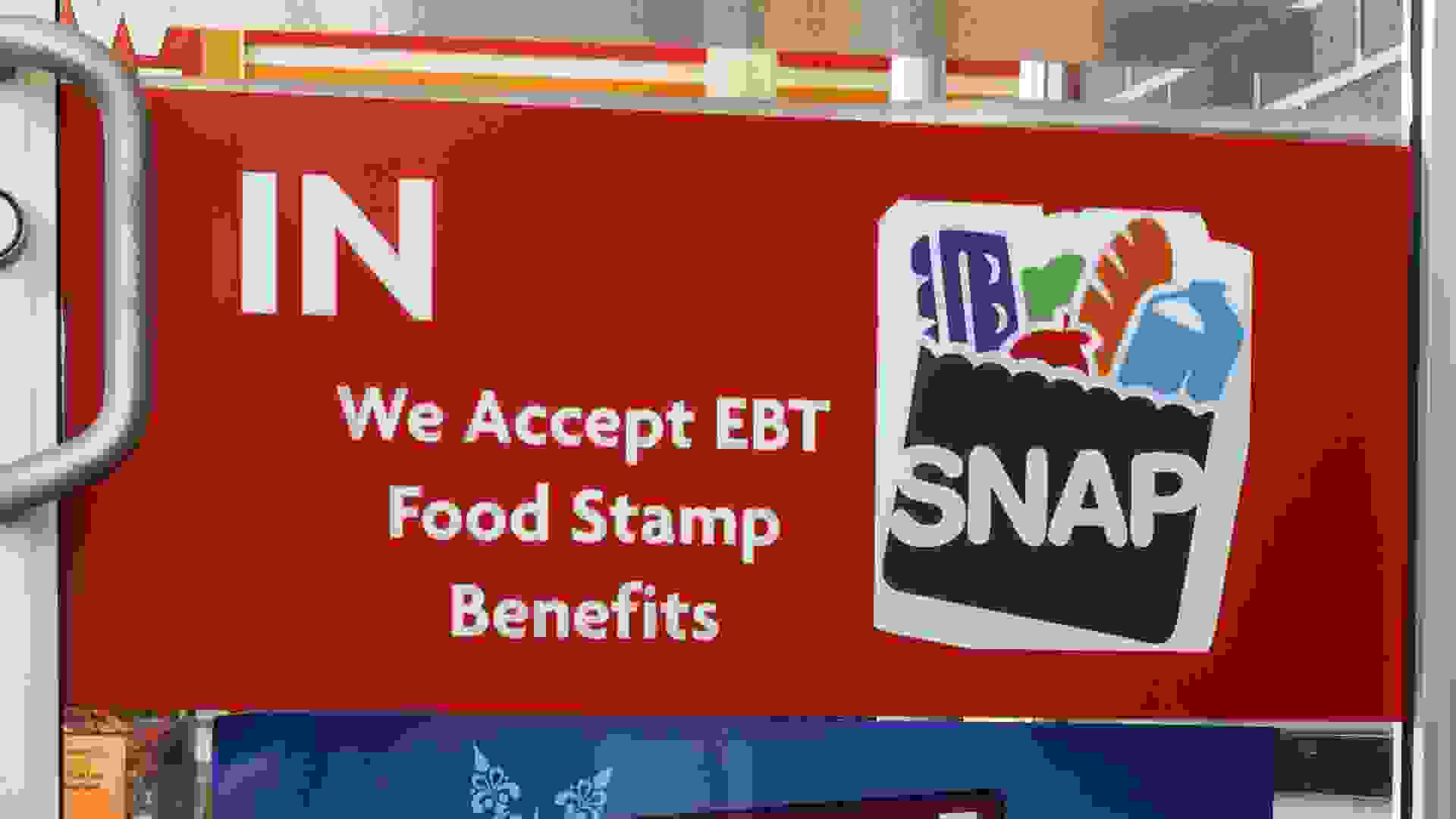 If you receive Supplemental Security Income (SSI), you may also be eligible for Supplemental Nutritional Assistance Program (SNAP) benefits. To make it even easier, when you apply for SSI, the Social…
READ MORE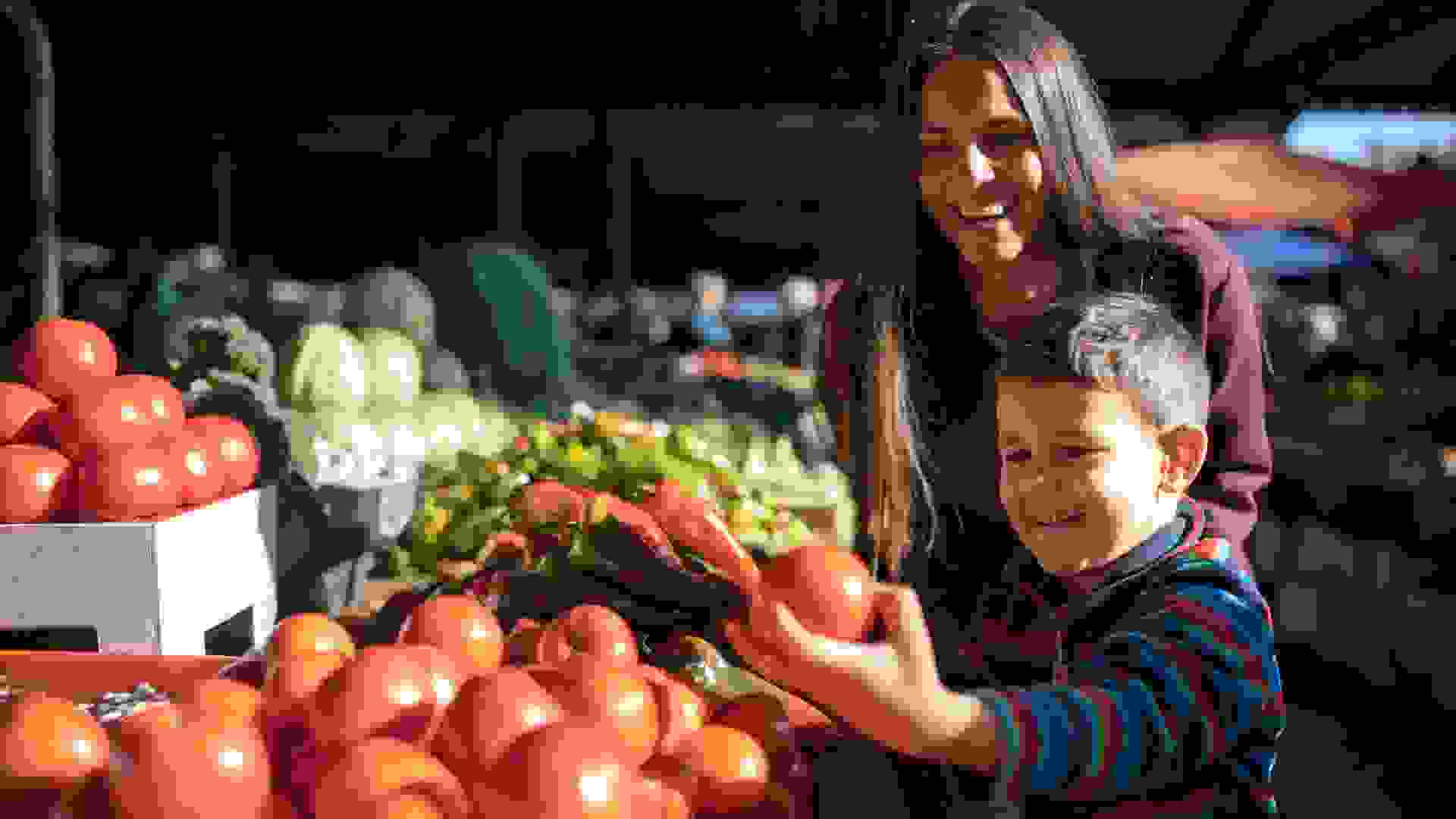 Most major grocery store chains and retailers accept EBT cards to purchase SNAP-eligible items, but you can also use your SNAP EBT at participating farmers' markets to purchase fresh produce. SNAP…
READ MORE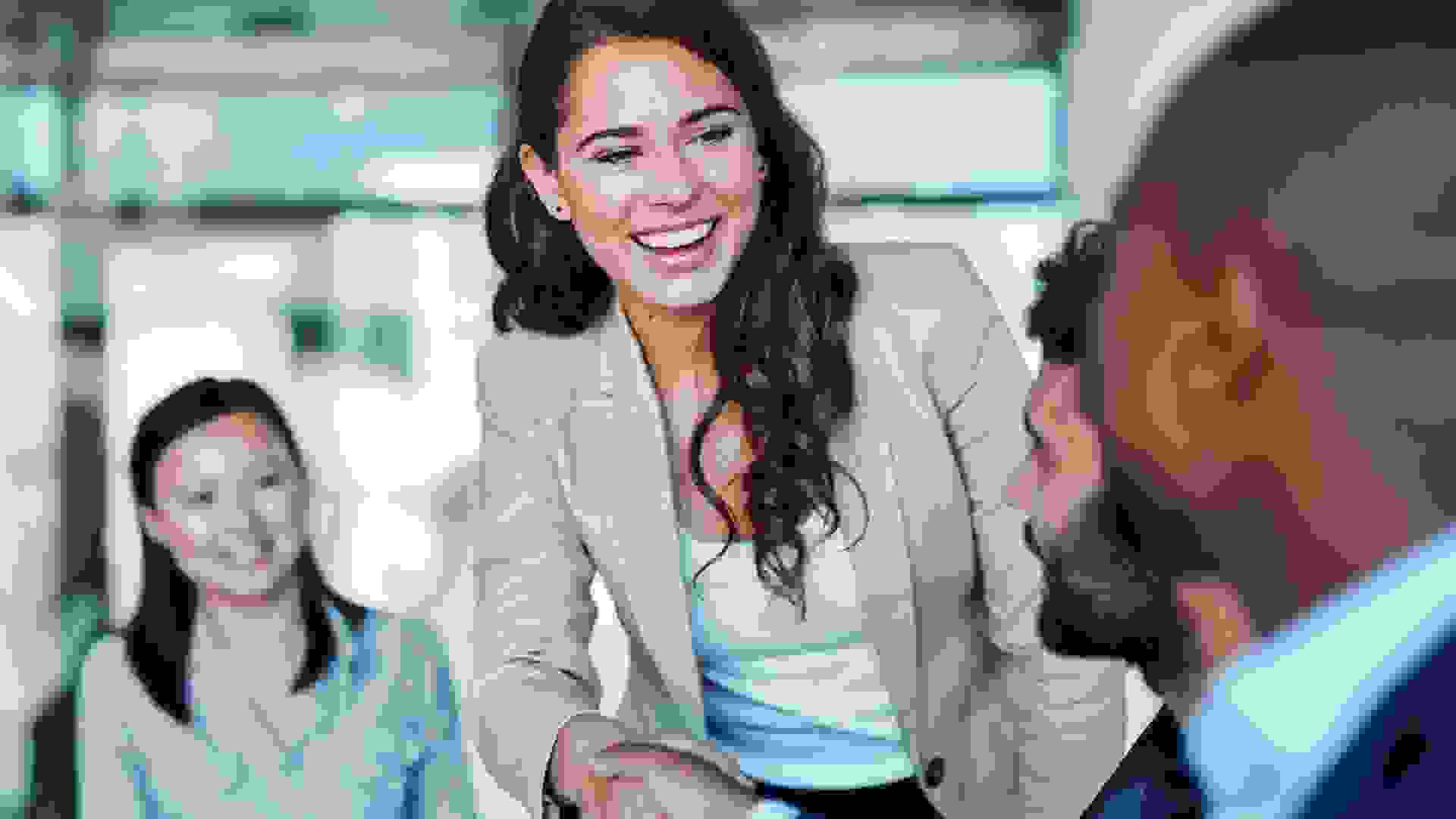 Prior to the COVID-19 pandemic, about the only thing Wednesday was notable for is the ridiculous way it's spelled. Oh, and there's that whole "Hump Day" thing often talked about around the water…
READ MORE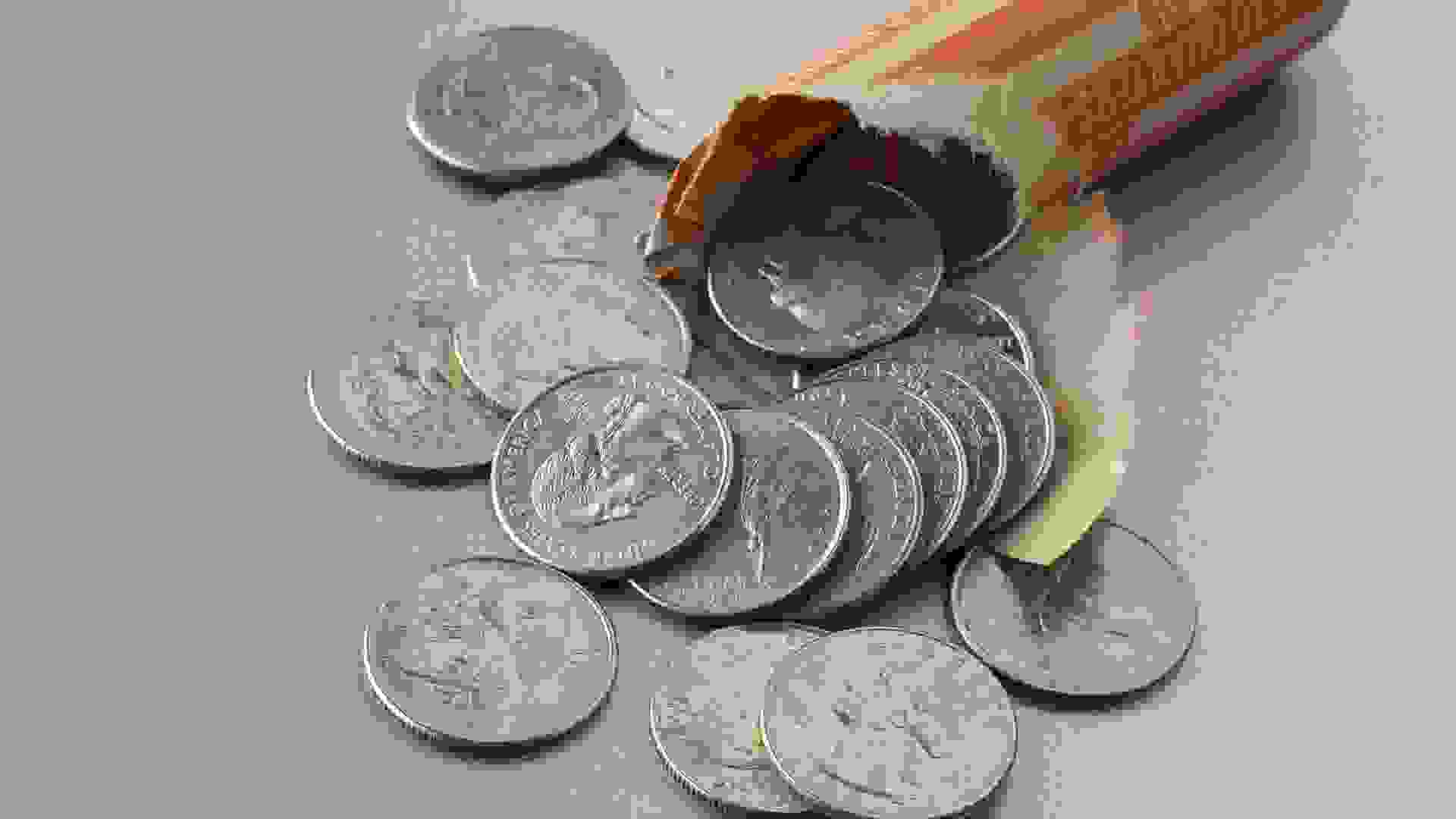 A single quarter could be worth more than $200 — and it has nothing to do with inflation. Learn: 5 Collector's Items Worth Selling for Extra CashExplore: 22 Side Gigs That Can Make You Richer Than a…
READ MORE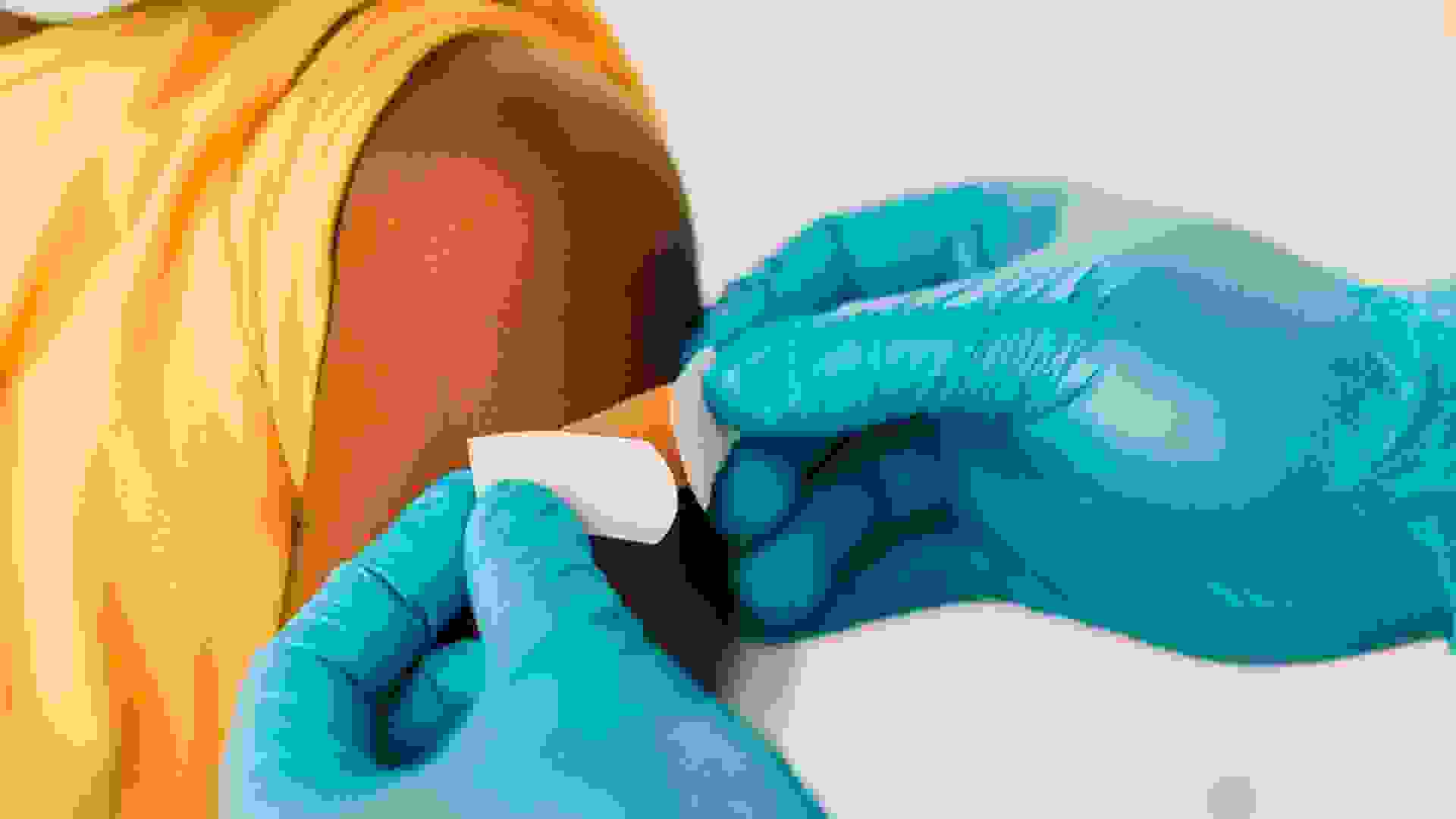 Pfizer stock moved higher in midday trading on May 17 after the U.S. Food and Drug Administration authorized a third booster shot of the pharmaceutical company's COVID-19 vaccine for children ages 5…
READ MORE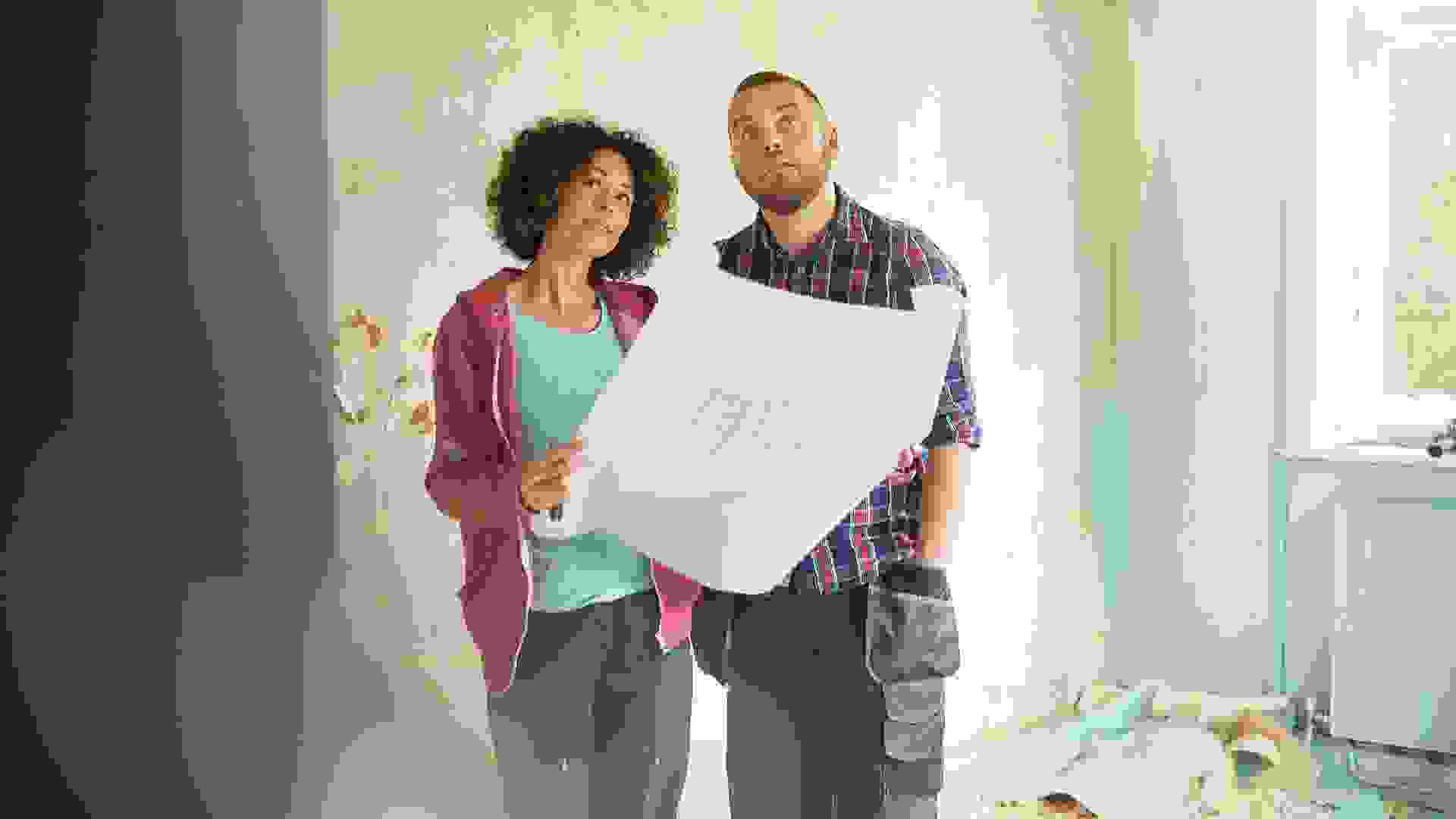 The seemingly never-ending rise of home values in the United States has led to a similar rise in house flipping, which involves buying and then quickly selling a home at a profit. As GOBankingRates…
READ MORE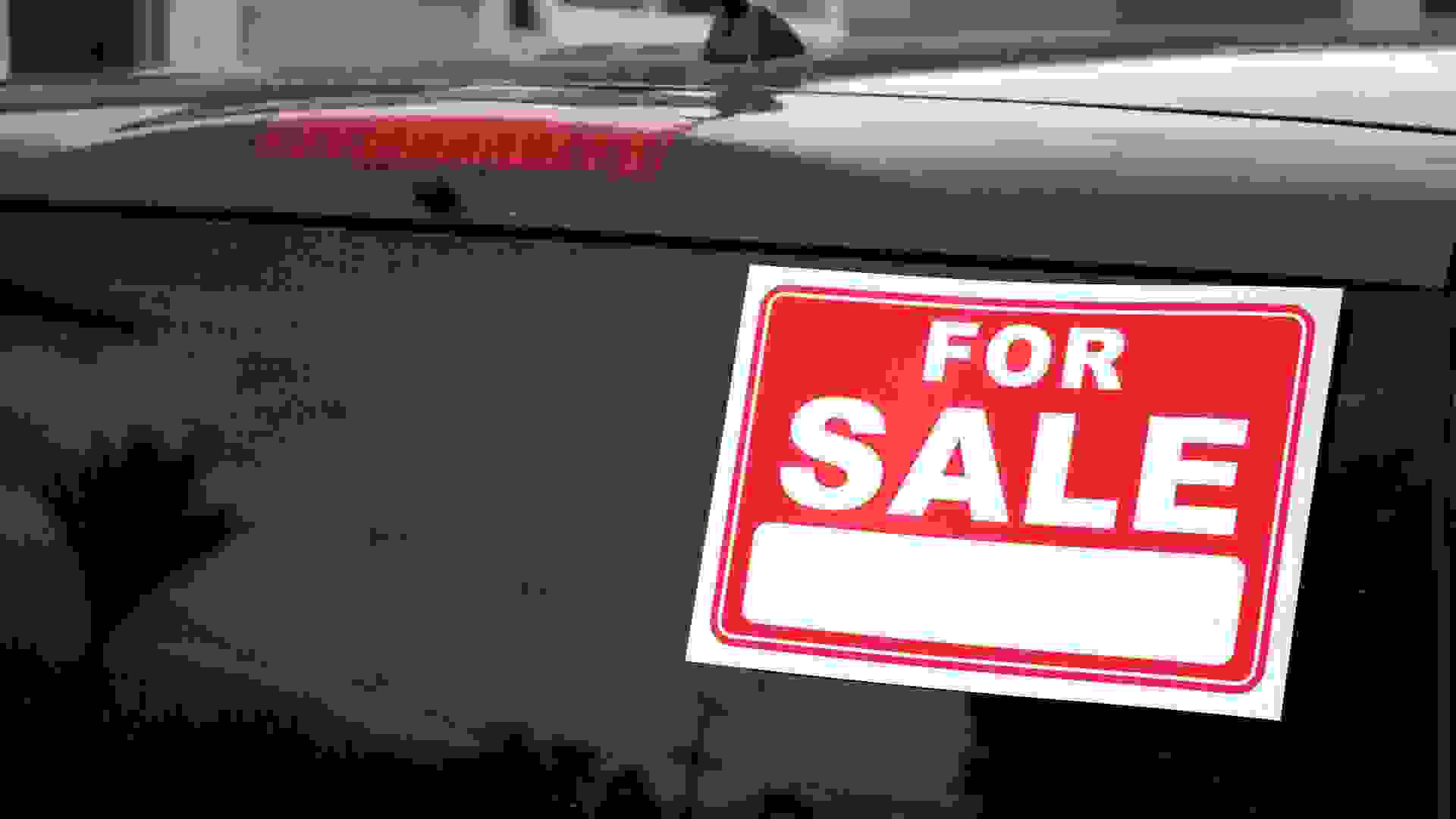 A few months ago, the chances of buying a used car were slim unless you were prepared to pay grossly inflated prices. Ongoing supply chain disruptions that arose during the pandemic were exacerbated…
READ MORE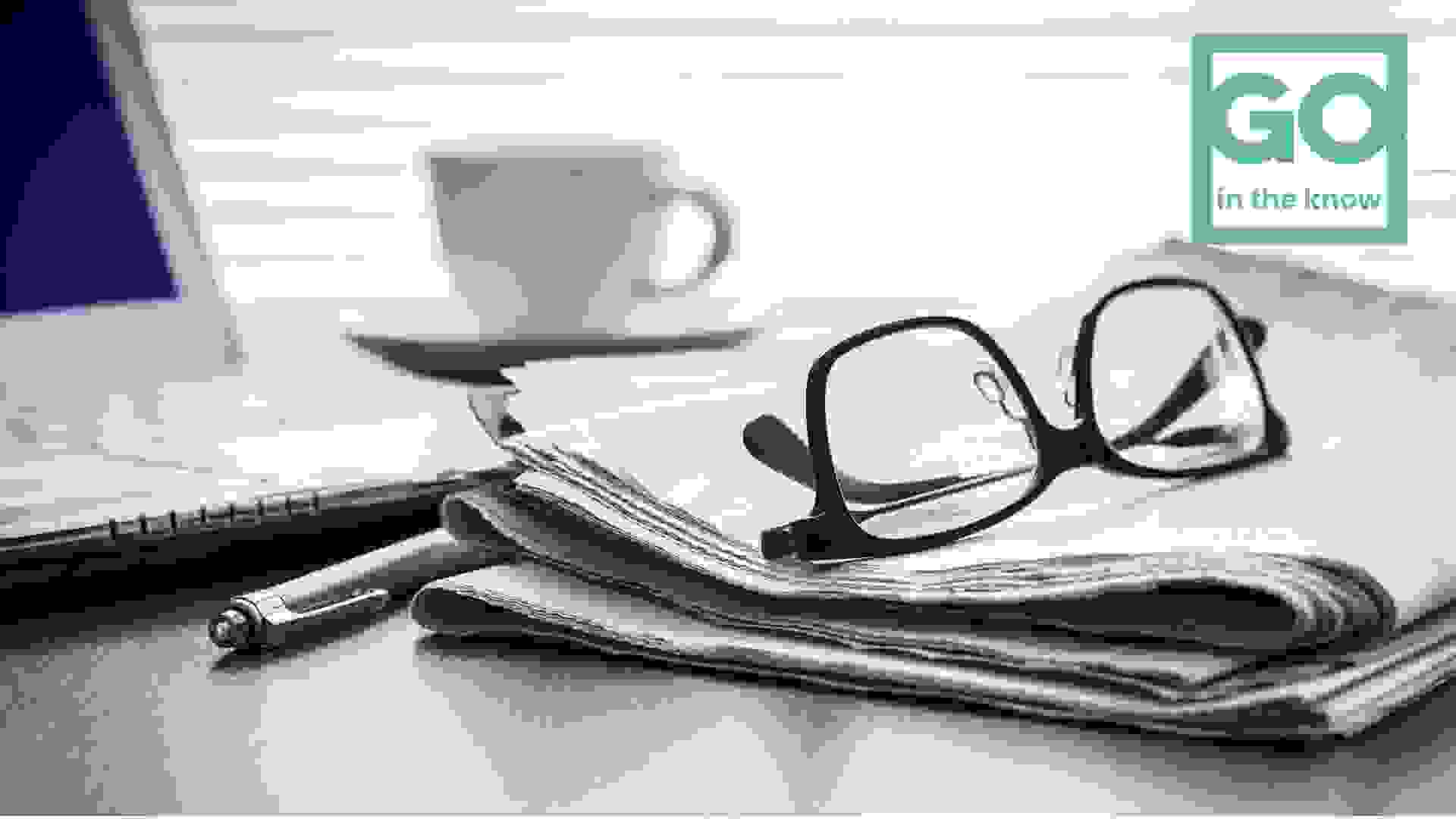 Today is National Walnut Day, but before you get too nutty, take a few minutes to catch up on some of the biggest financial stories out there. The Big Lead: Gas Prices Break Record Highs Again This…
READ MORE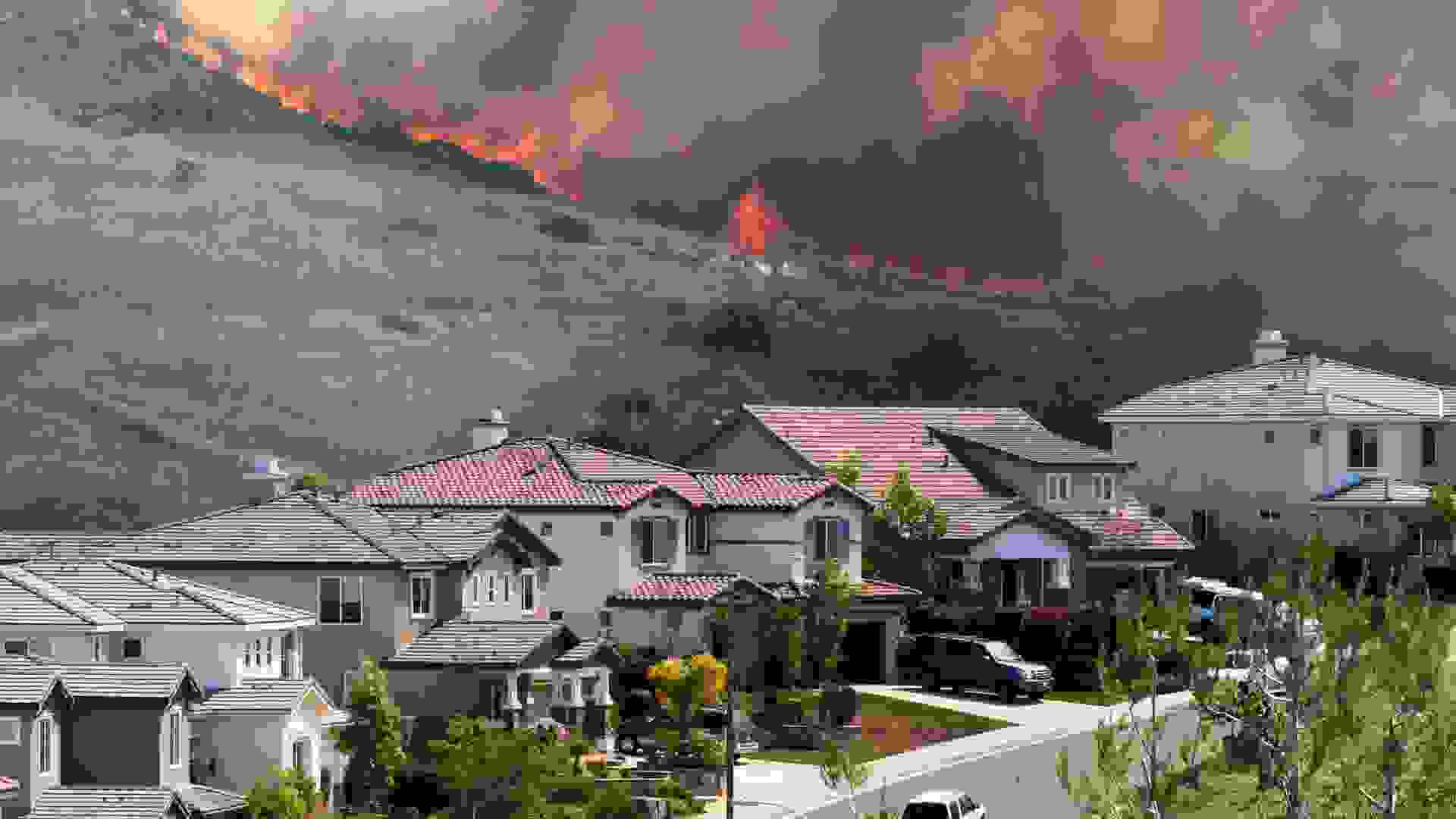 Fire season in parts of the country prone to wildfires typically begins in late spring or early summer and peaks in August, when land and forests may be at their driest. But this year, fire season may…
READ MORE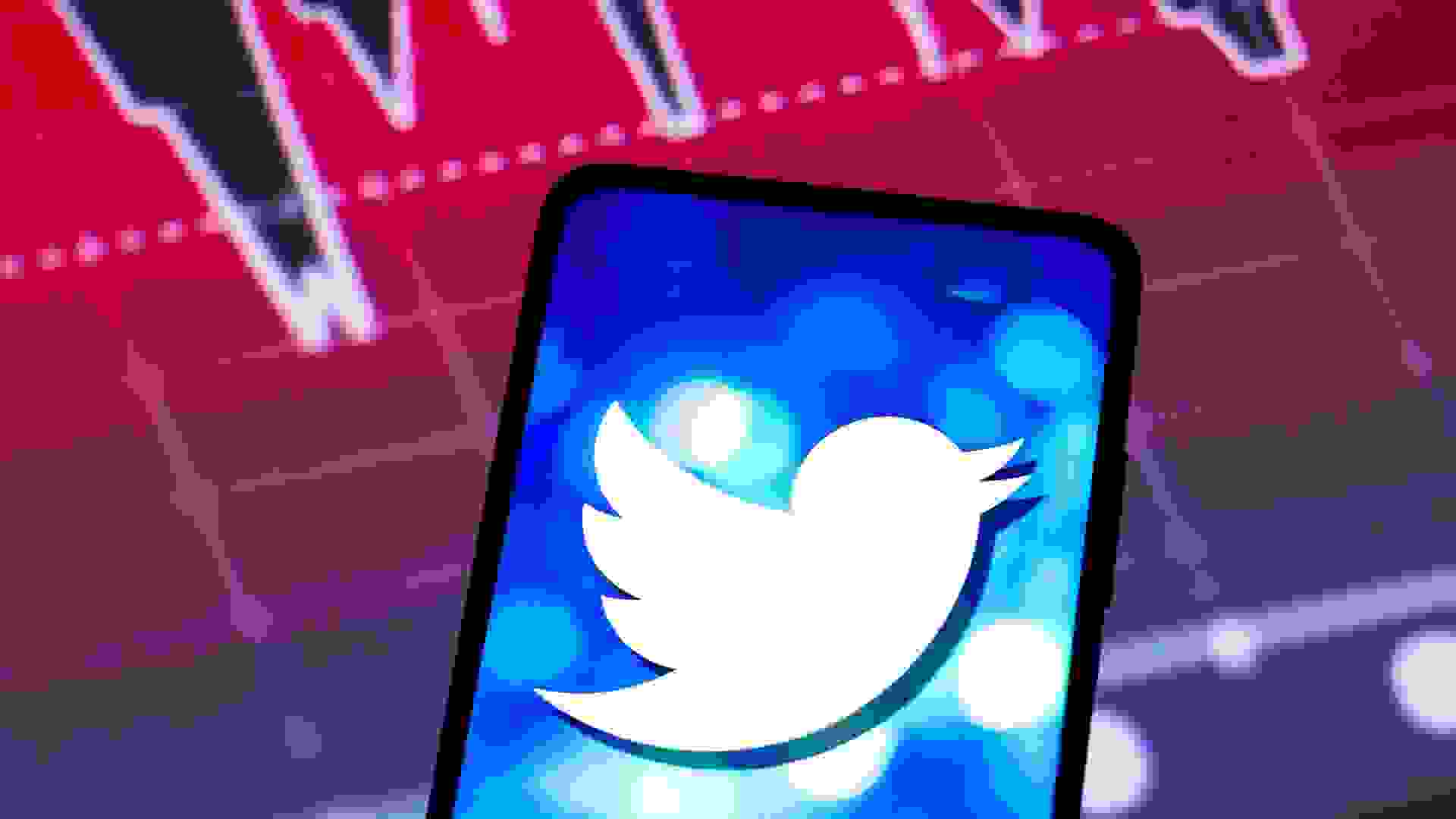 The Elon Musk-Twitter deal moved further into uncertainty on May 17 after the Tesla CEO said he might scrap his planned $44 billion buyout of the social media company unless it can prove that bots…
READ MORE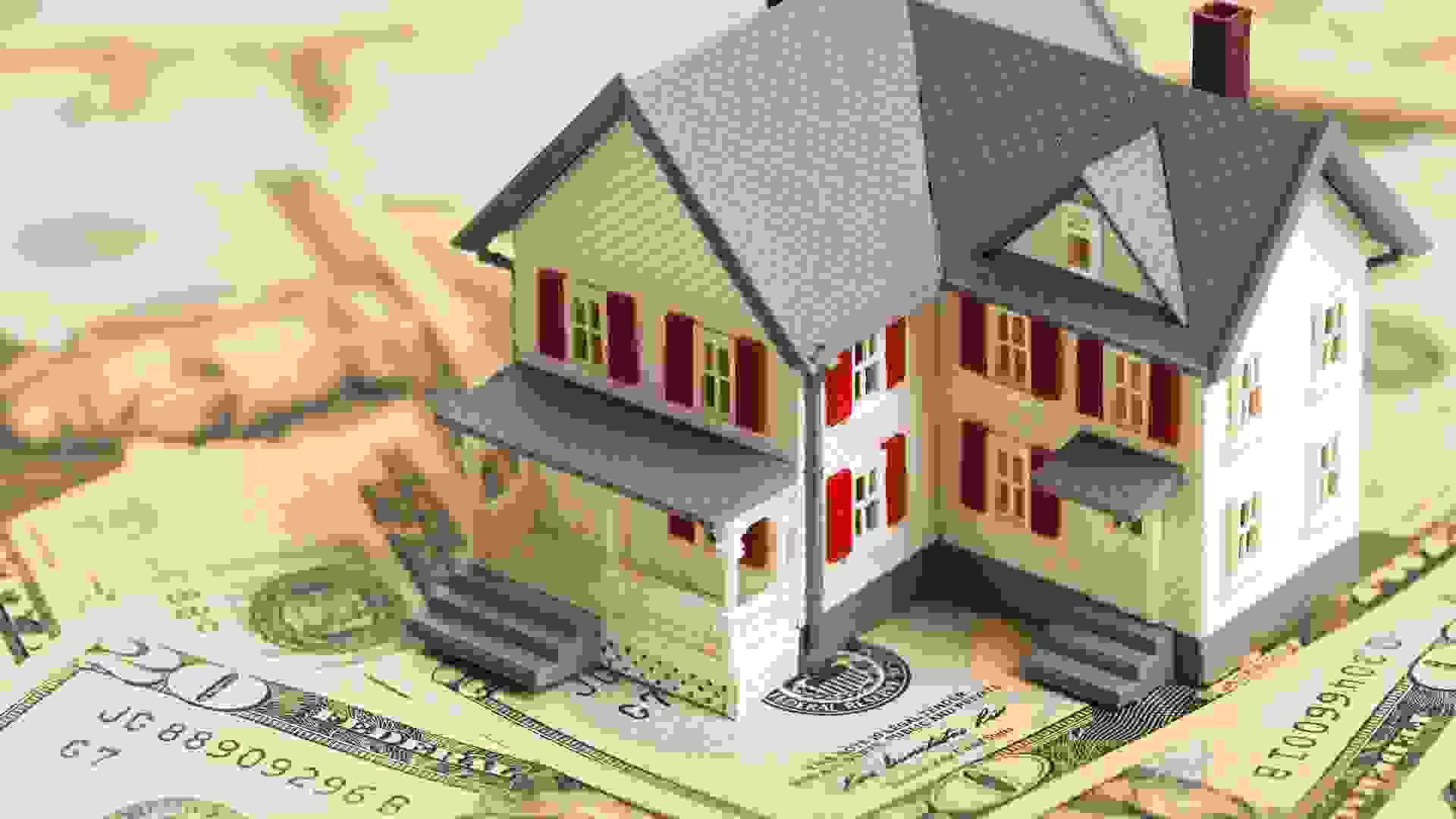 Mortgage rates continue to climb, adding a financial strain to most homebuyers as they struggle to compete in the current housing market. Buyers who agreed to buy homes under construction are facing a…
READ MORE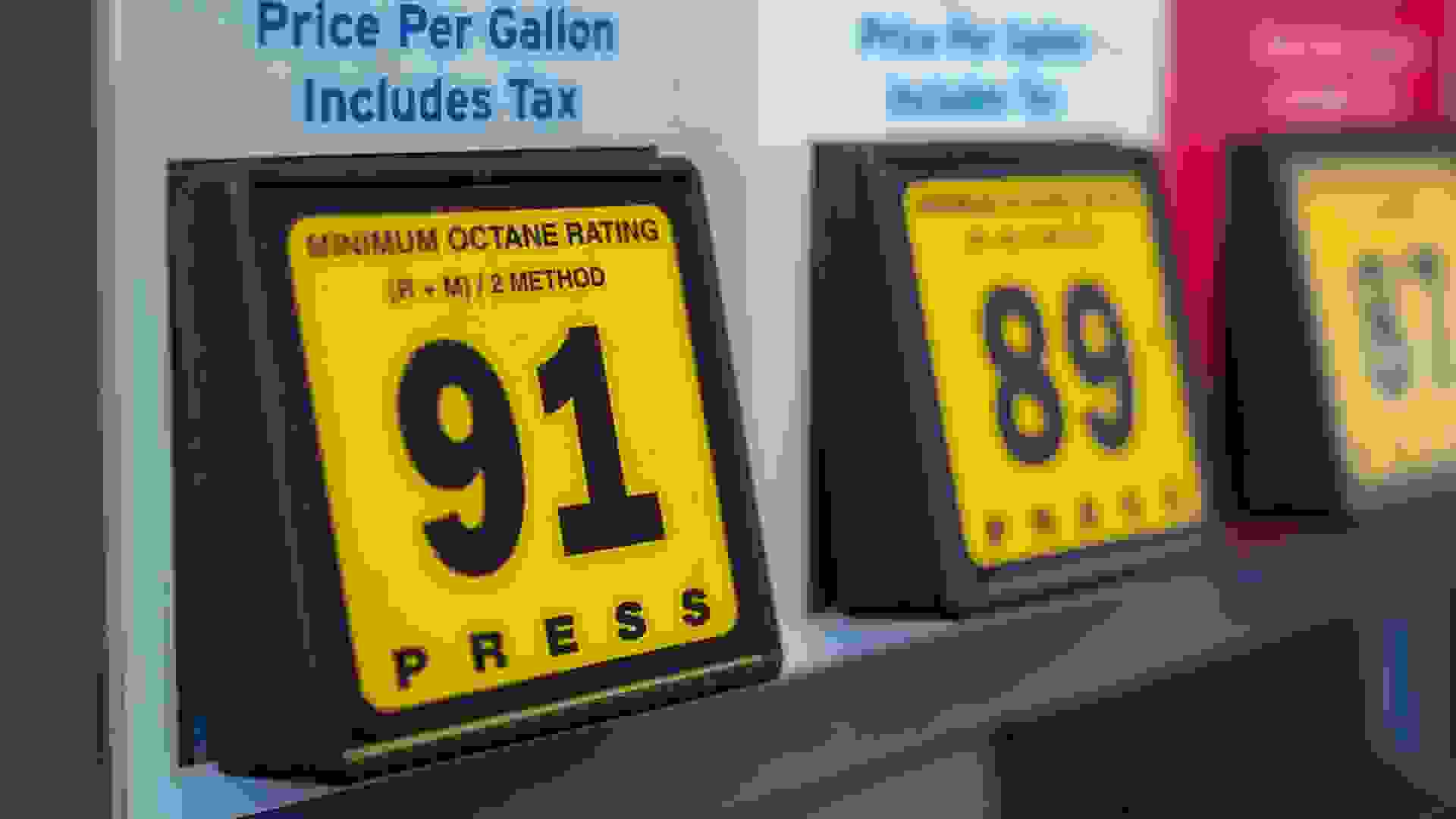 For many people, $5 per gallon for gas represents a psychological price barrier. Parts of California — along with Washington, Nevada, and Hawaii — are already seeing $5-plus gas prices, while the…
READ MORE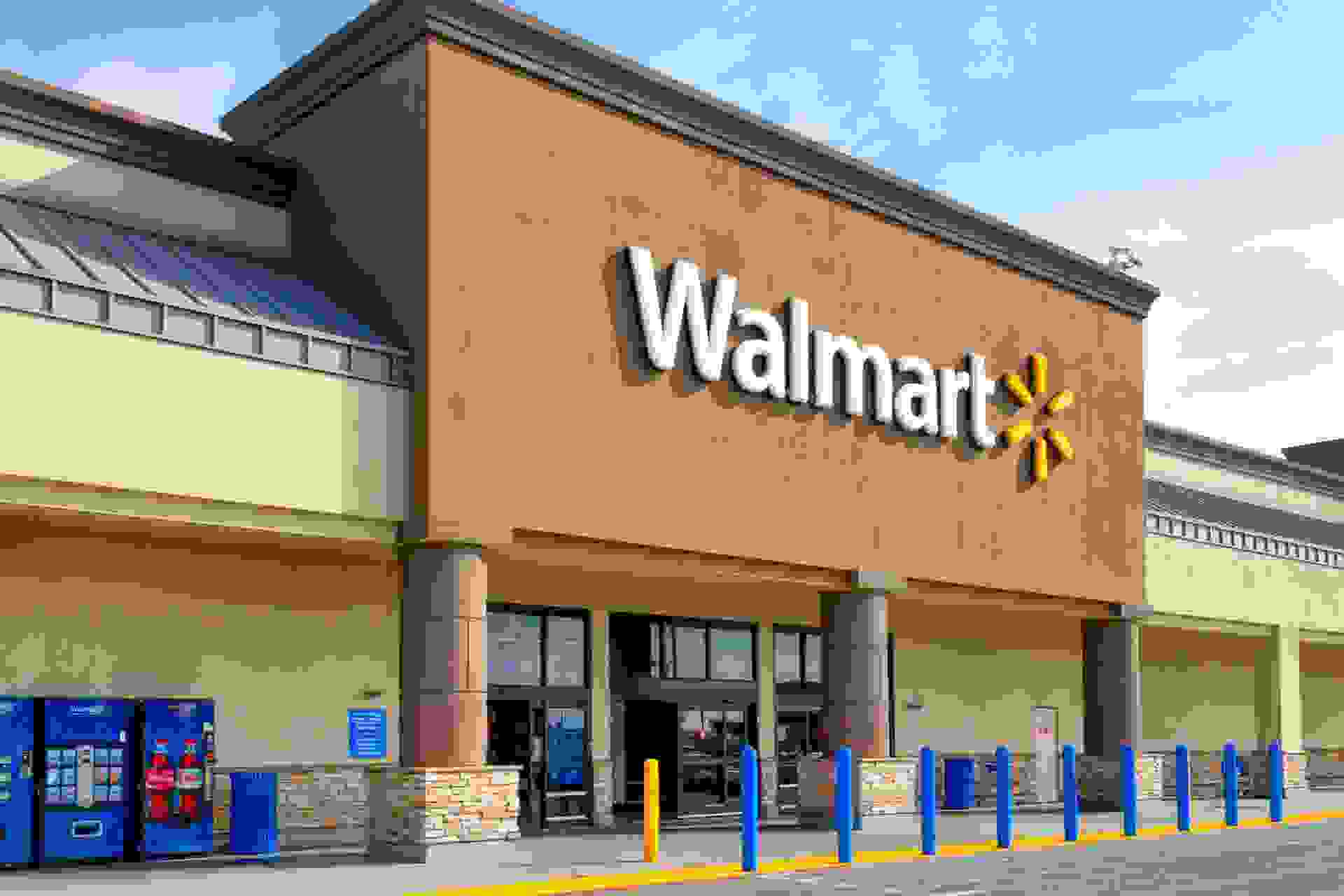 In a hiring landscape where job positions for retail store managers and sales managers are growing at a rate of 7%, according to the U.S. Bureau of Labor Statistics, and roughly 27,900 new sales…
READ MORE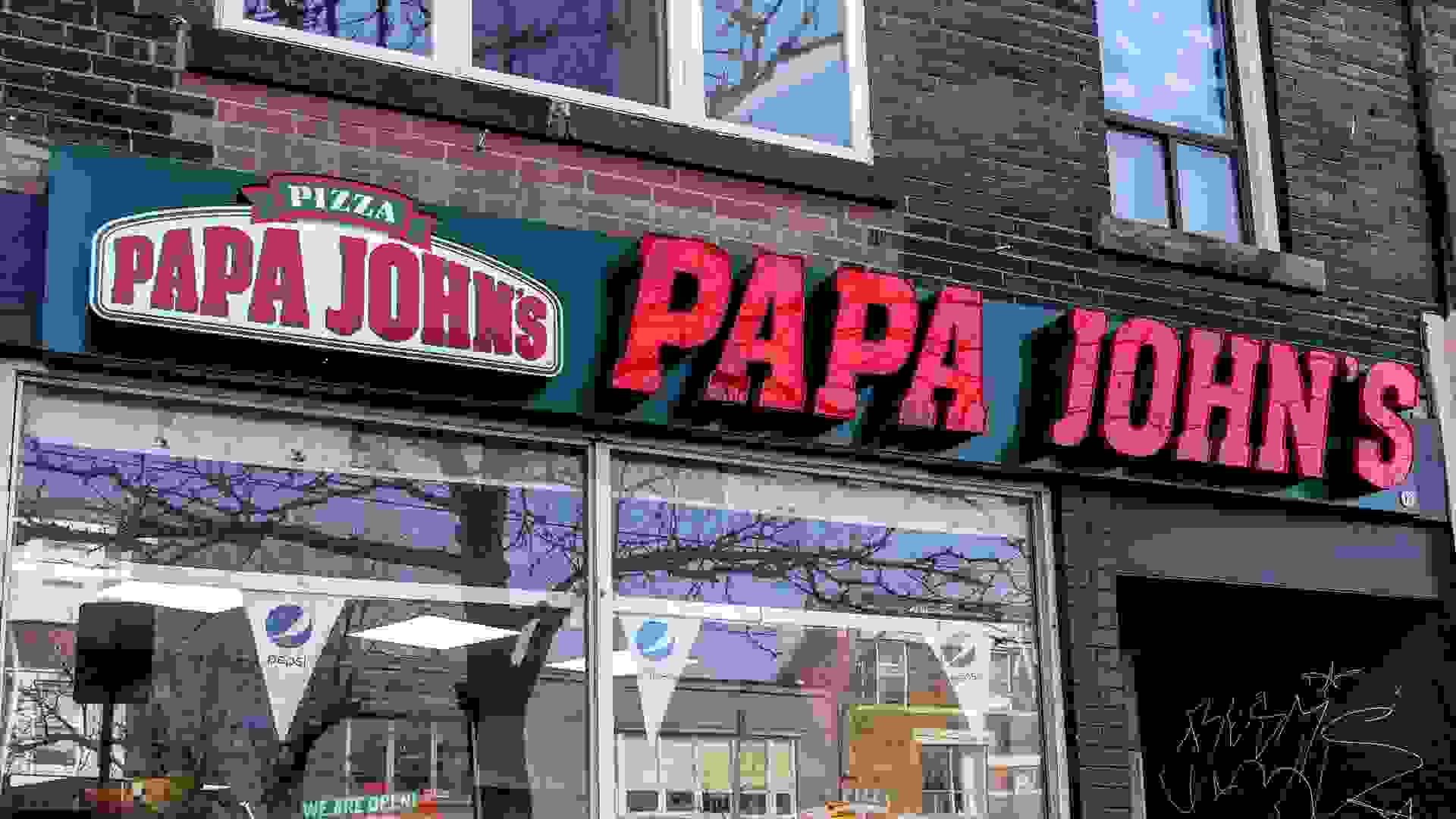 Do you receive monthly Supplemental Nutrition Assistance Program (SNAP) benefits? SNAP benefits typically can't be used to buy hot and ready-to-eat food at grocery stores or restaurants, but depending…
READ MORE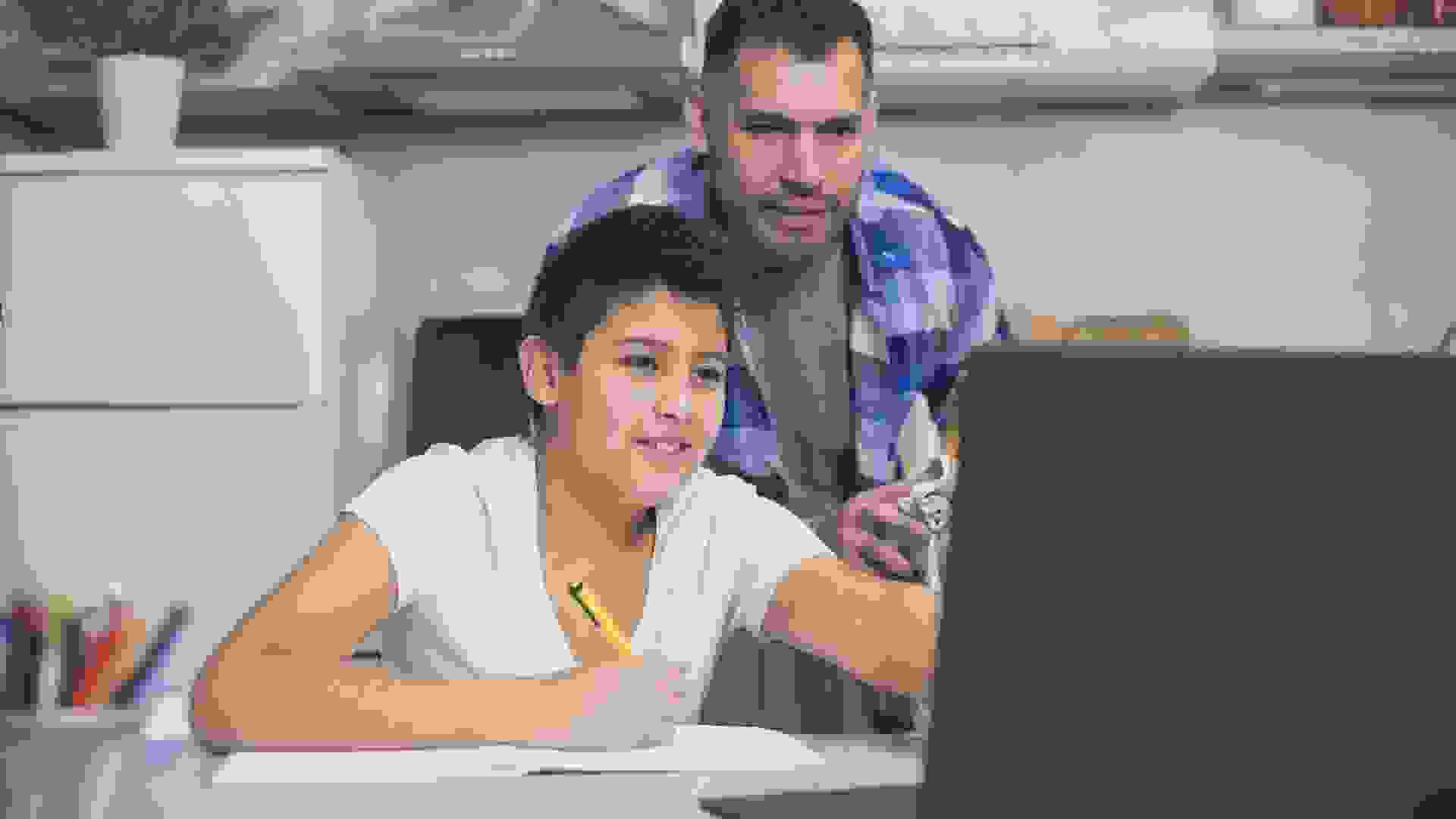 If you are qualified based on your income, you might be able to get $30 off your internet service thanks to a program introduced by the Federal Communications Commission (FCC) called the Affordable…
READ MORE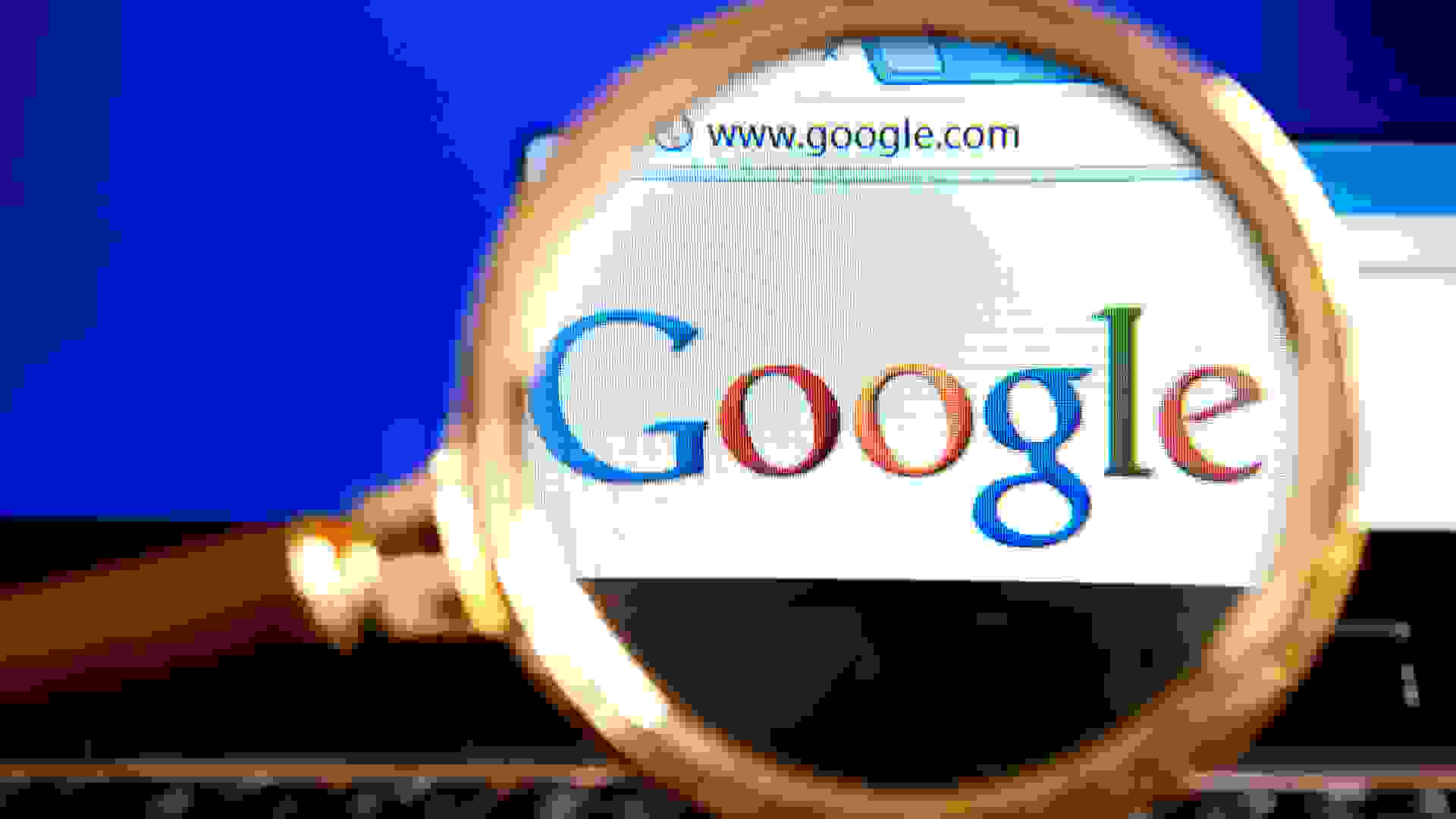 Many people are worried about having their personal information available online, but in today's world, it's difficult to avoid it. We offer up our name, email address, phone number, and even a street…
READ MORE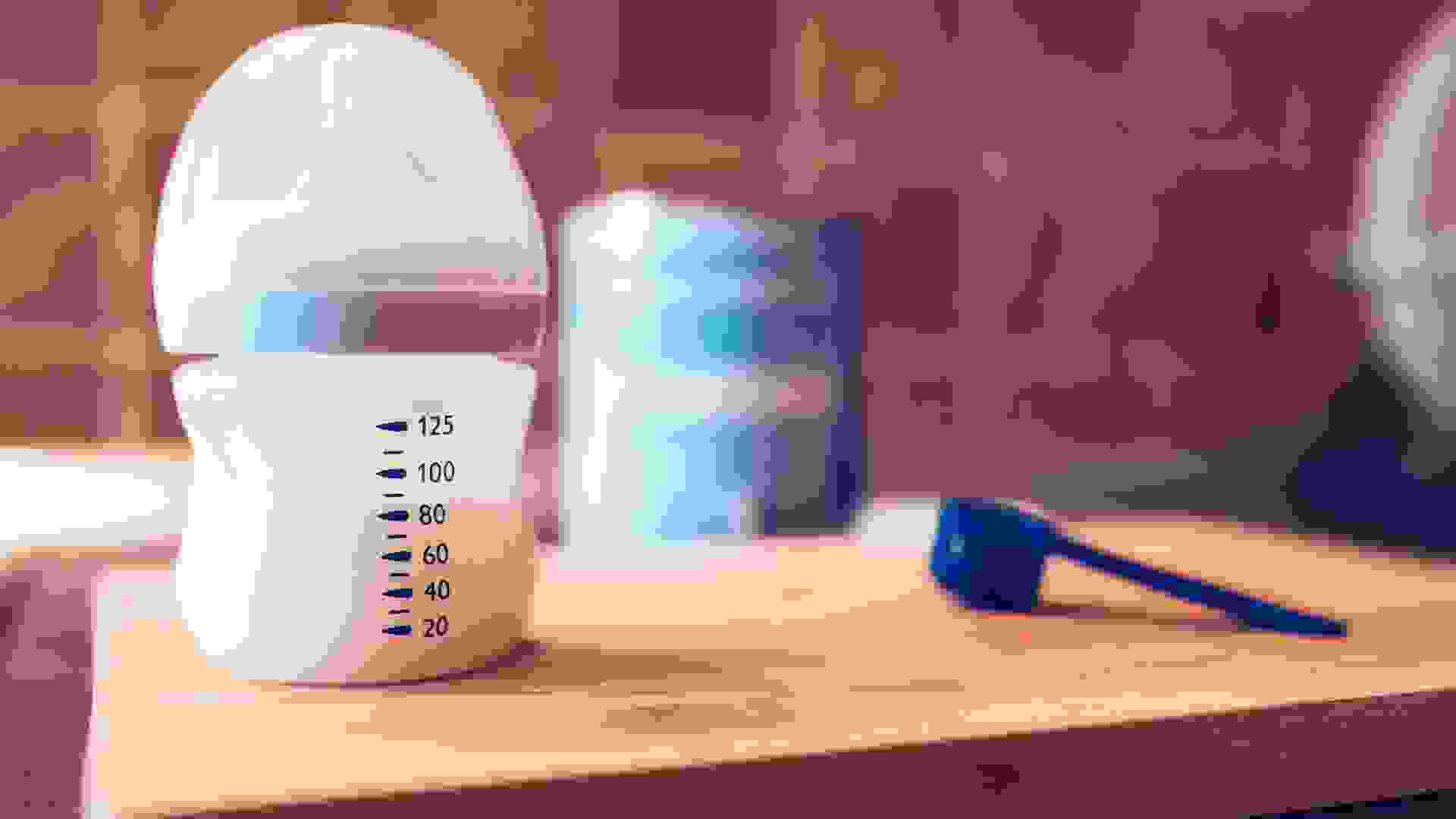 The U.S. Food and Drug Administration announced on May 16 that it will issue guidelines with "increased flexibilities" regarding the importation of certain infant formula products. The FDA aims to…
READ MORE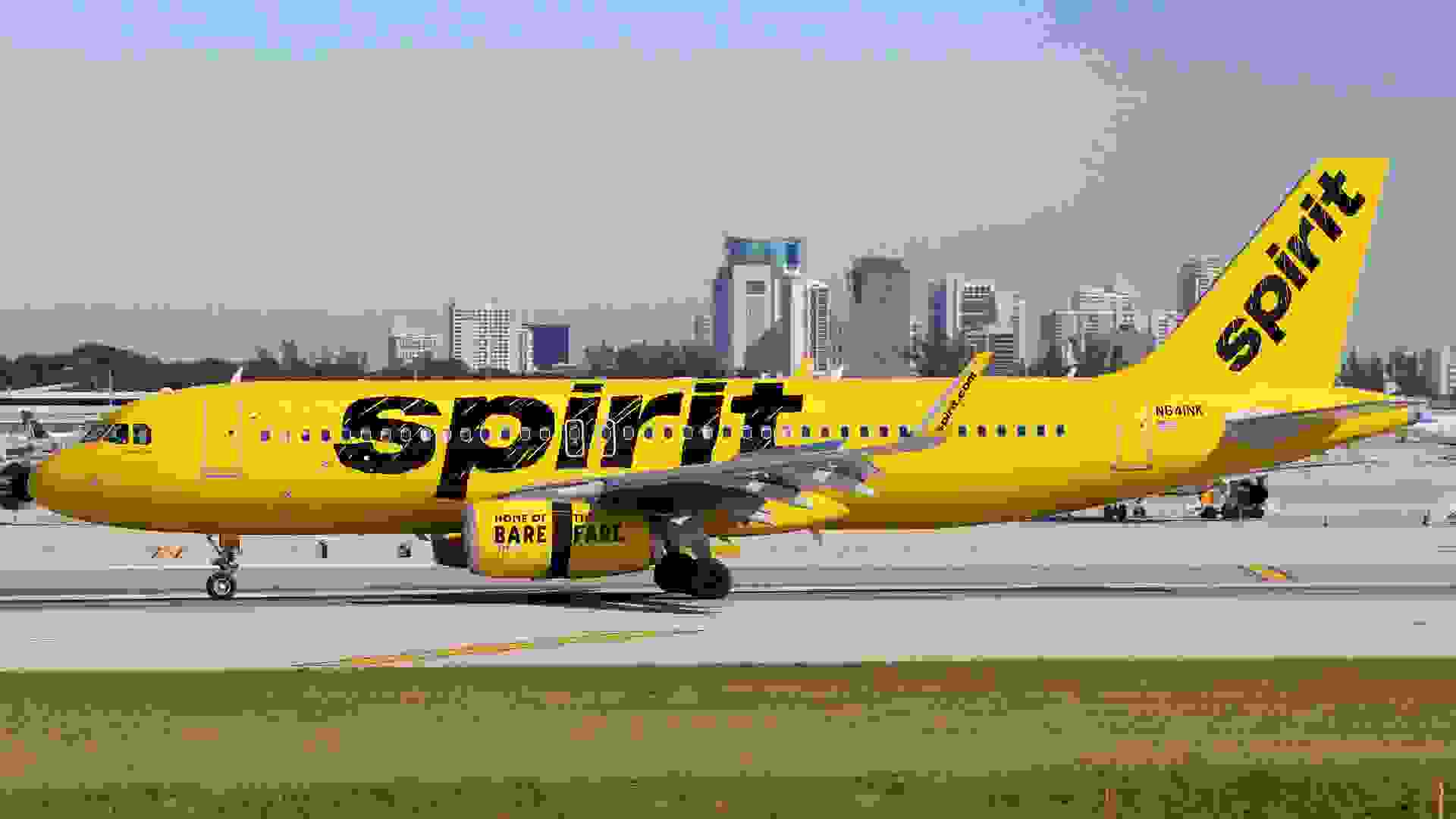 This week's news that JetBlue will launch a hostile takeover bid for Spirit Airlines brought the term "hostile takeover" back into the headlines — and prompted many people to brush up on what it…
READ MORE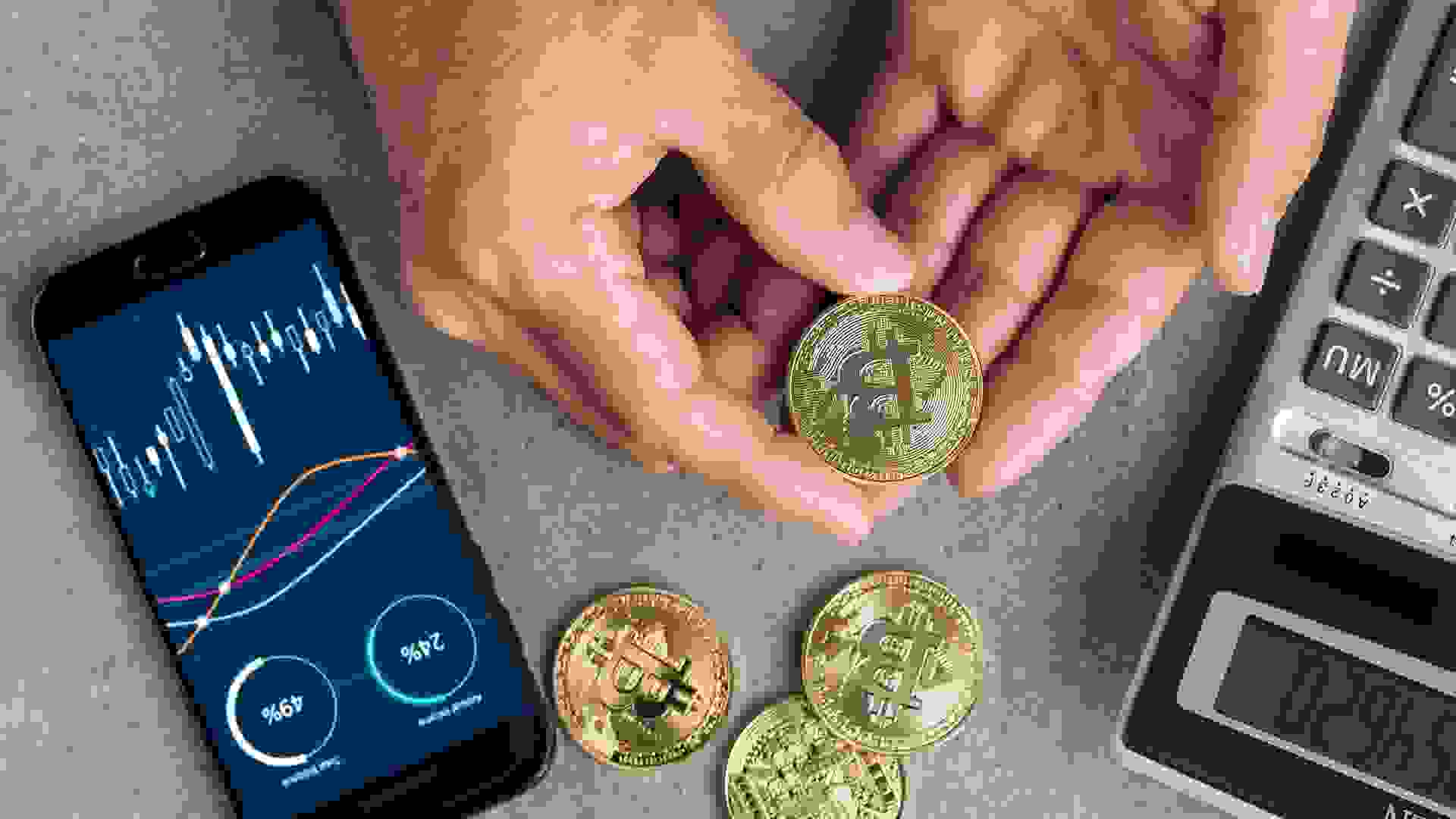 If you're looking to buy cryptocurrency to hold for an extended period of time, check out our list. These are great additions for long-term potential growth.
READ MORE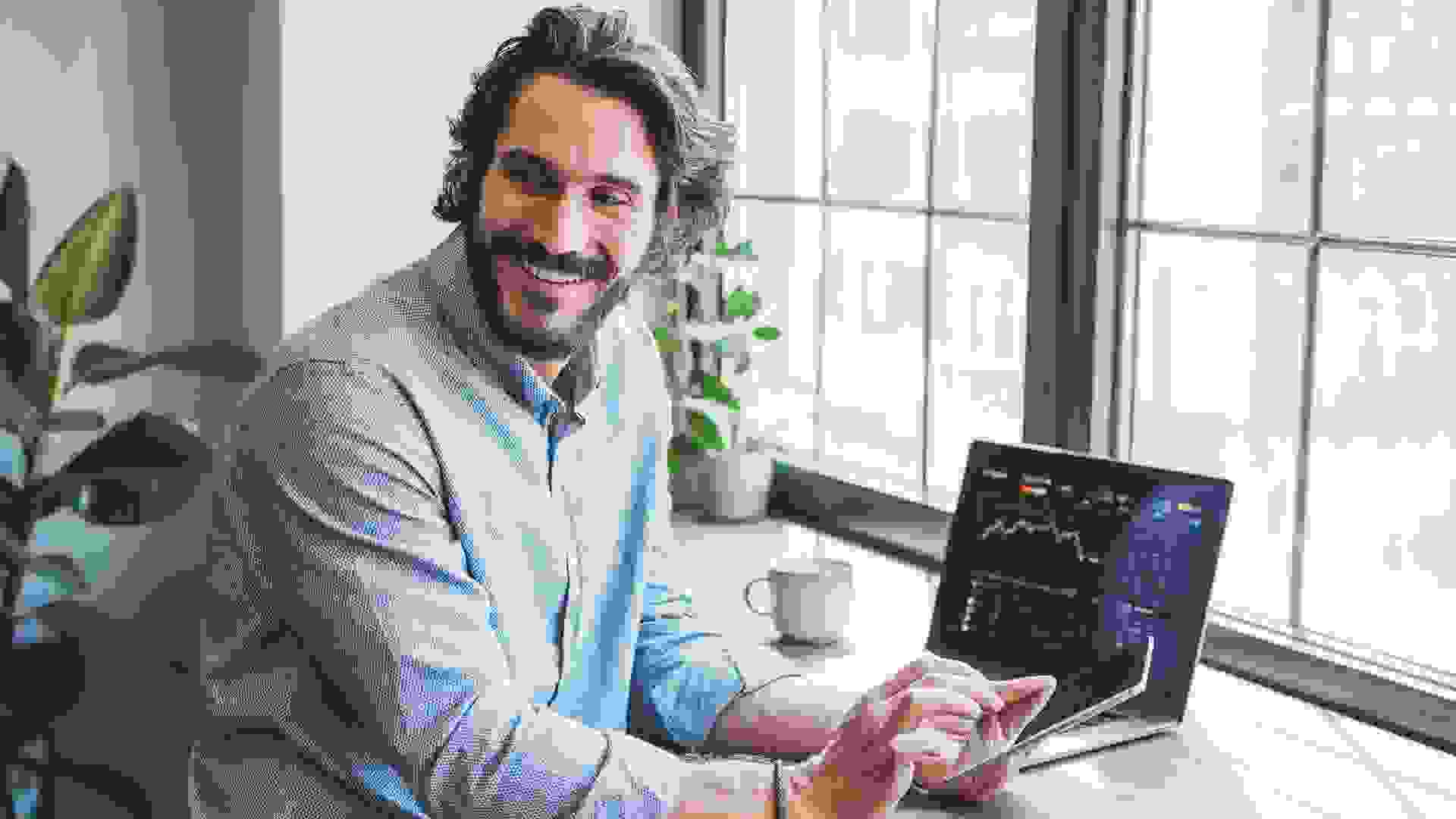 When deciding which cheap stocks to buy, it's important to factor in their potential to grow. Here are 27 low-cost stocks to consider for your portfolio.
READ MORE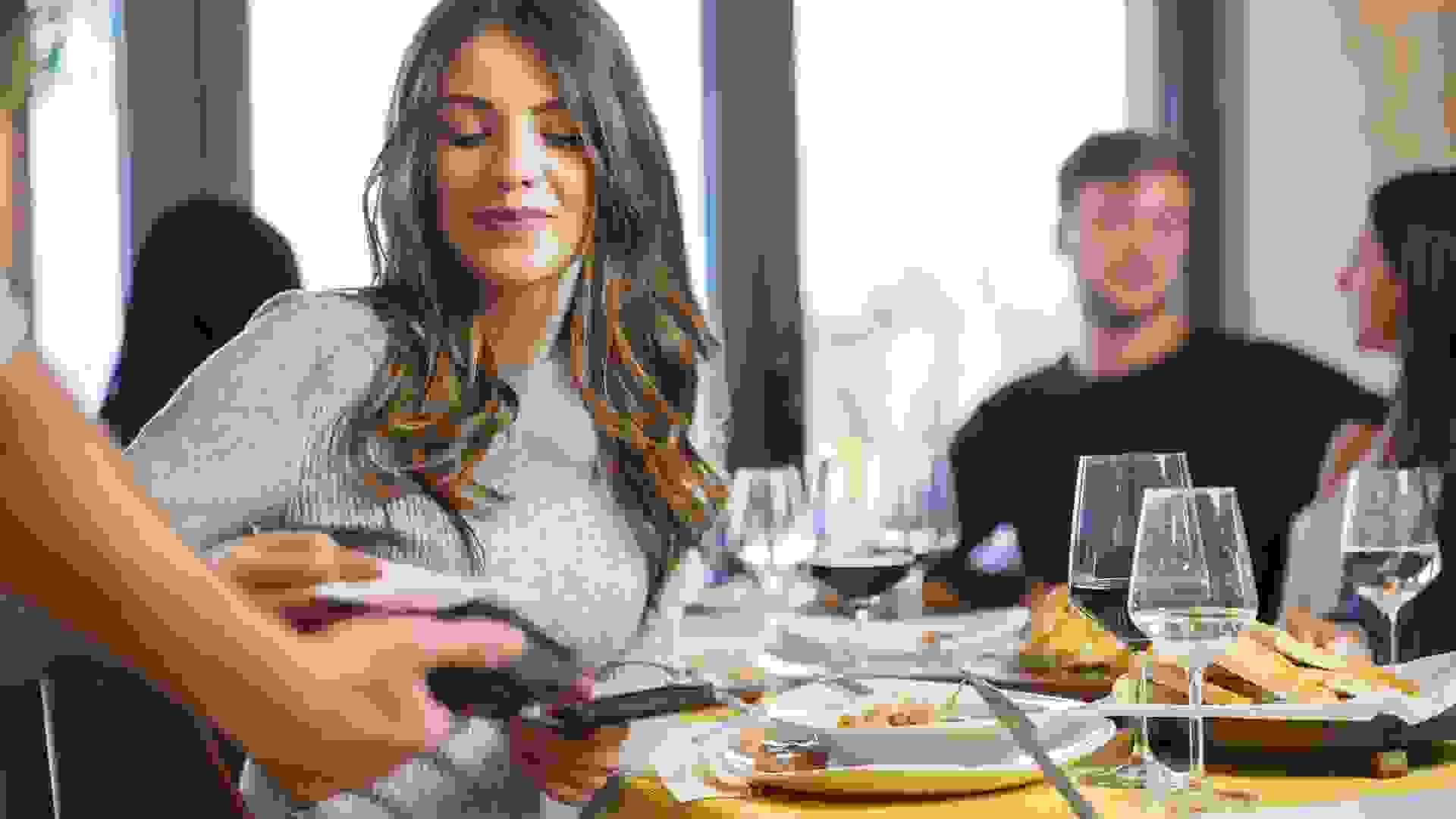 Have you noticed an increase in restaurant dining and takeout costs recently? The recent Consumer Price Index report showed that "food away from home" — which includes takeout, full-service dining…
READ MORE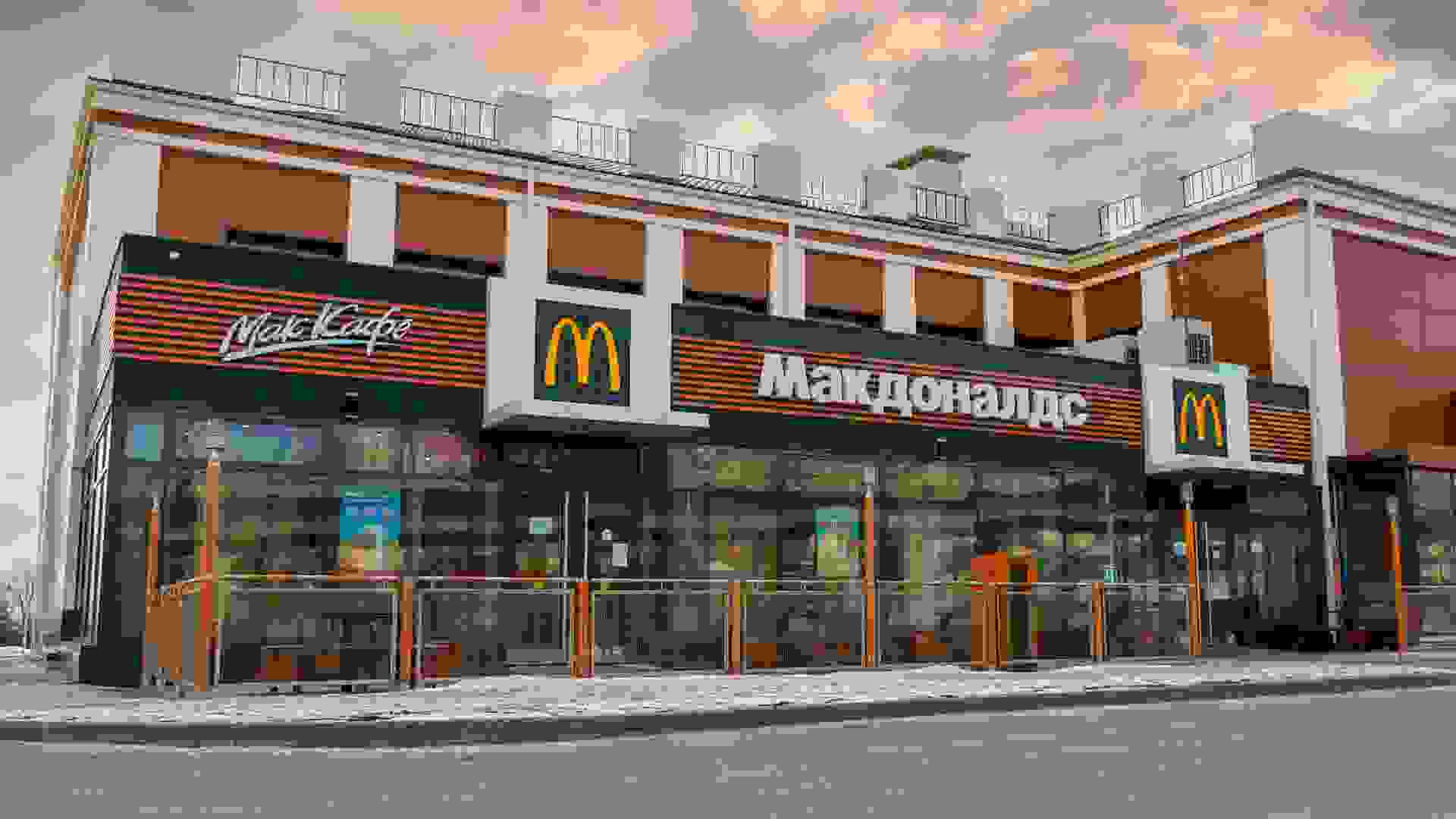 Near the start of the Russia-Ukraine war, McDonald's Corporation paused operations and temporarily closed restaurants in Russia. On Monday, May 16, the fast-food giant announced it will sell its…
READ MORE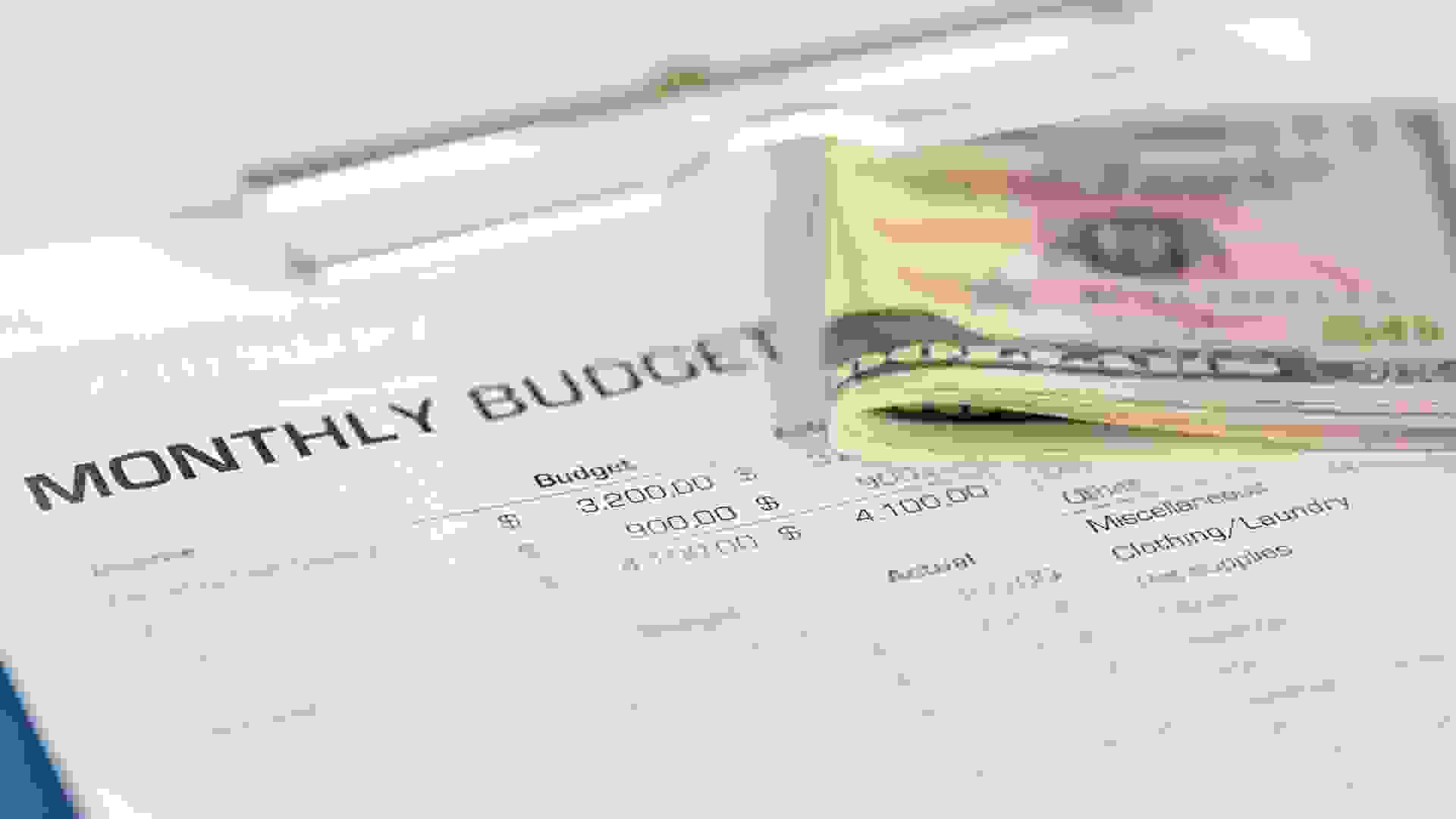 The Consumer Price Index report for April calculated the inflation rate at 8.3% since last year, as GOBankingRates recently reported. April represented the first time in eight months that the CPI's…
READ MORE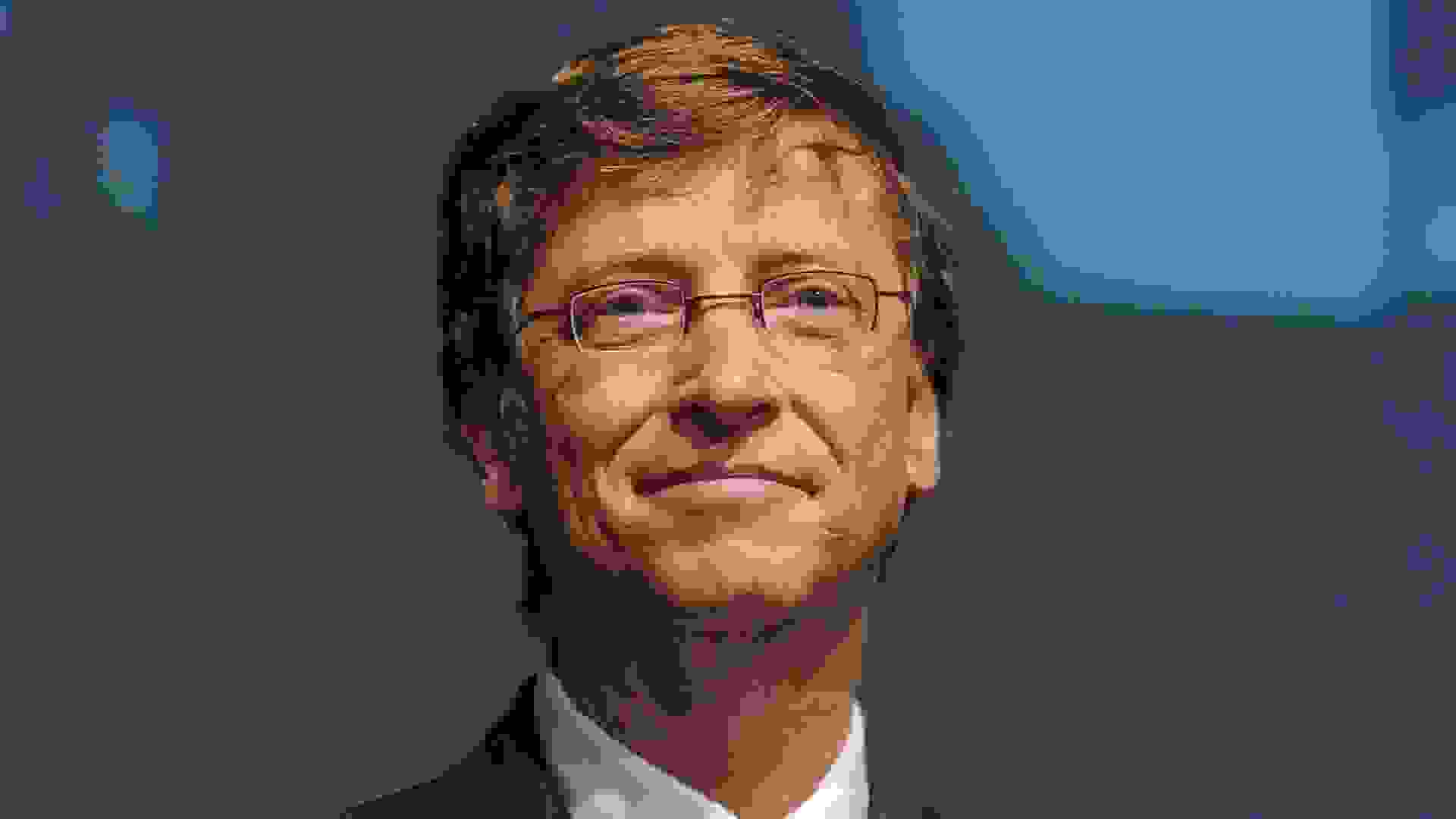 Bill Gates, 66-years-old, is an American tech magnate, author and philanthropist who has been one of the richest person in the world for much of the last 20 years. Even though he has dropped…
READ MORE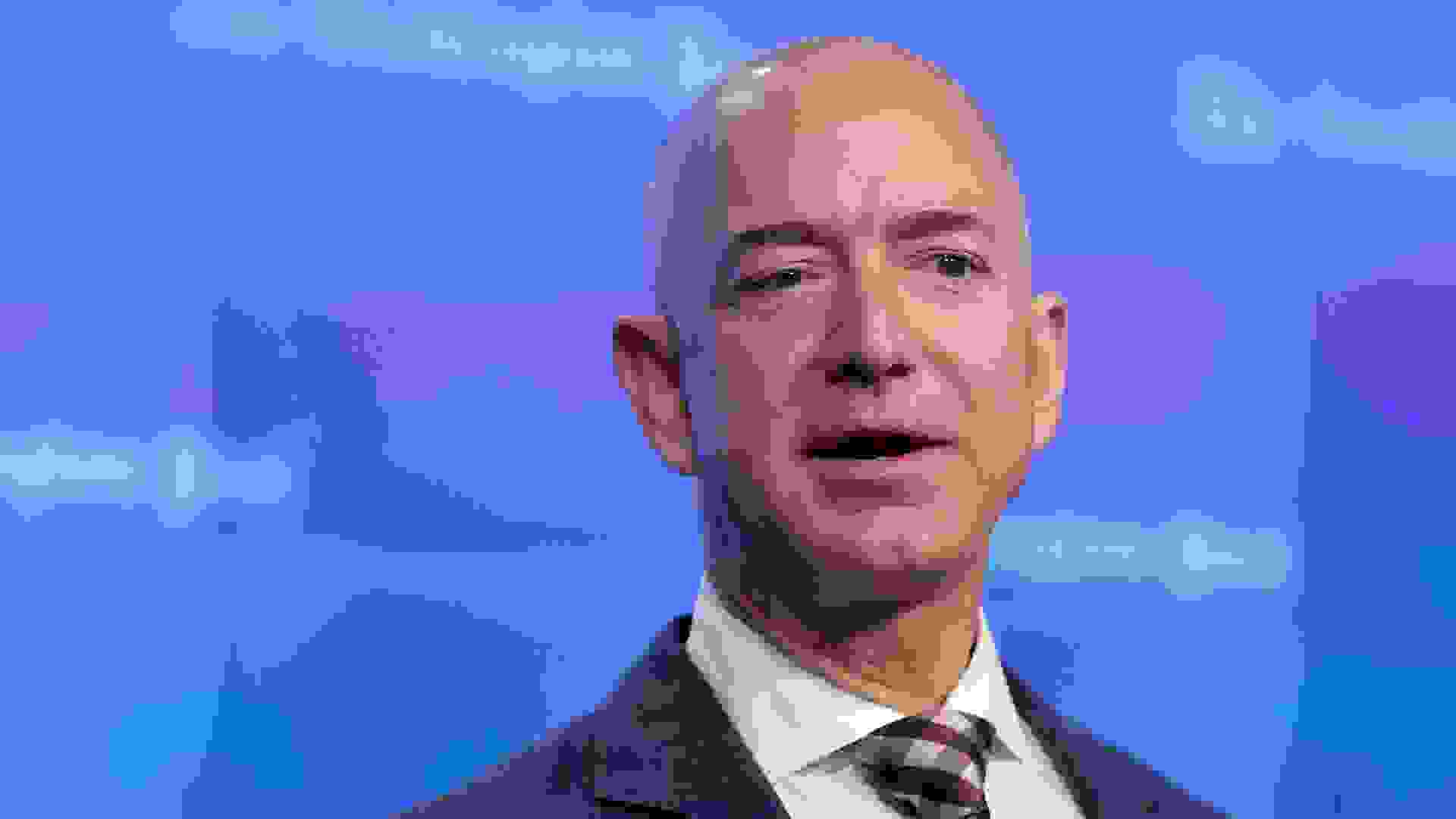 Jeff Bezos, 58, is an American businessperson, entrepreneur, philanthropist, media mogul and citizen astronaut who is the mastermind and former CEO/president of retail juggernaut Amazon. See: 22 Side…
READ MORE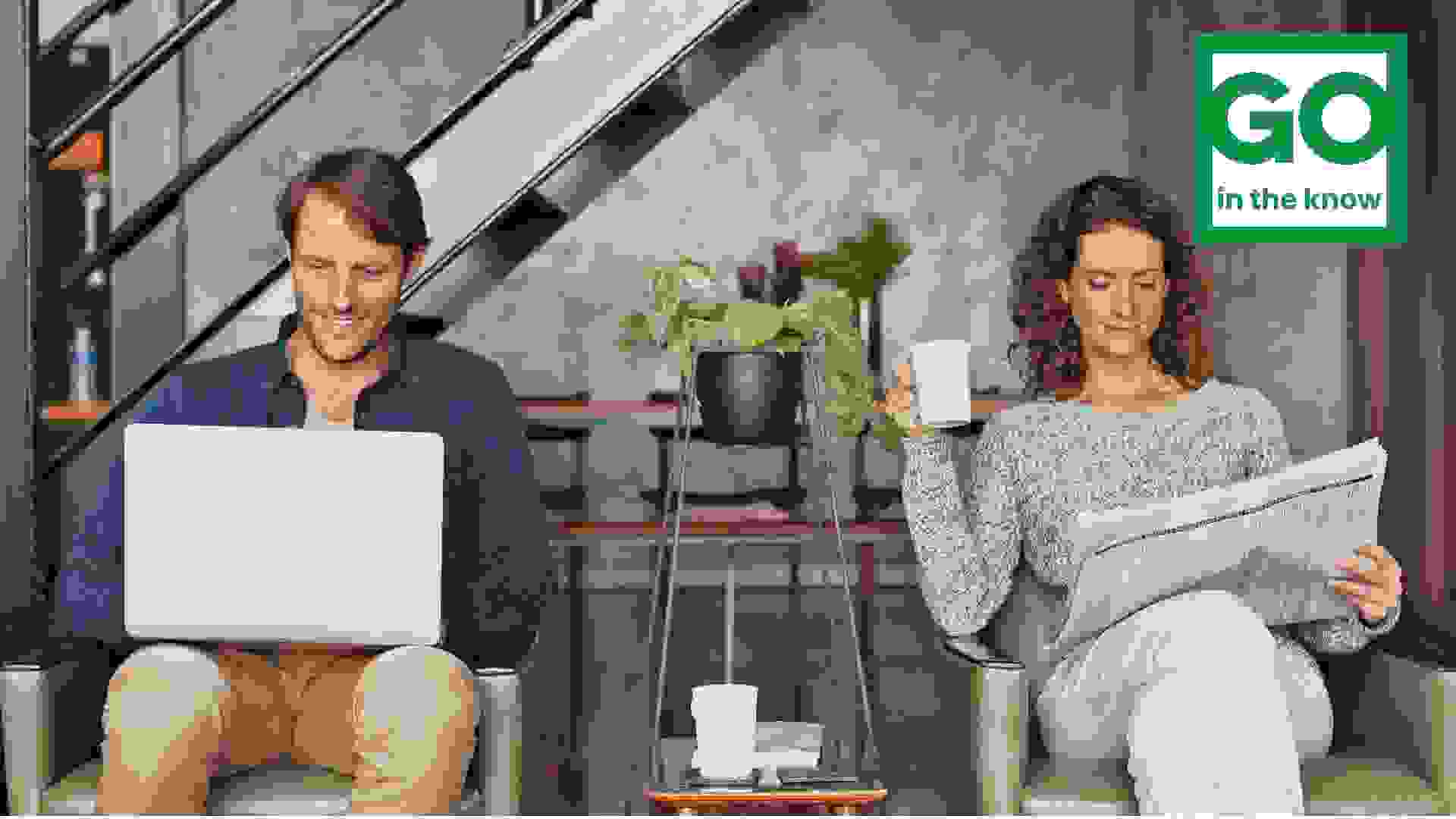 Happy Monday, everyone. We're back with the lowdown on the most important financial stories of the day. Check 'em out. The Big Lead: USPS To Hike Stamp Prices The price of a U.S. First-Class Mail…
READ MORE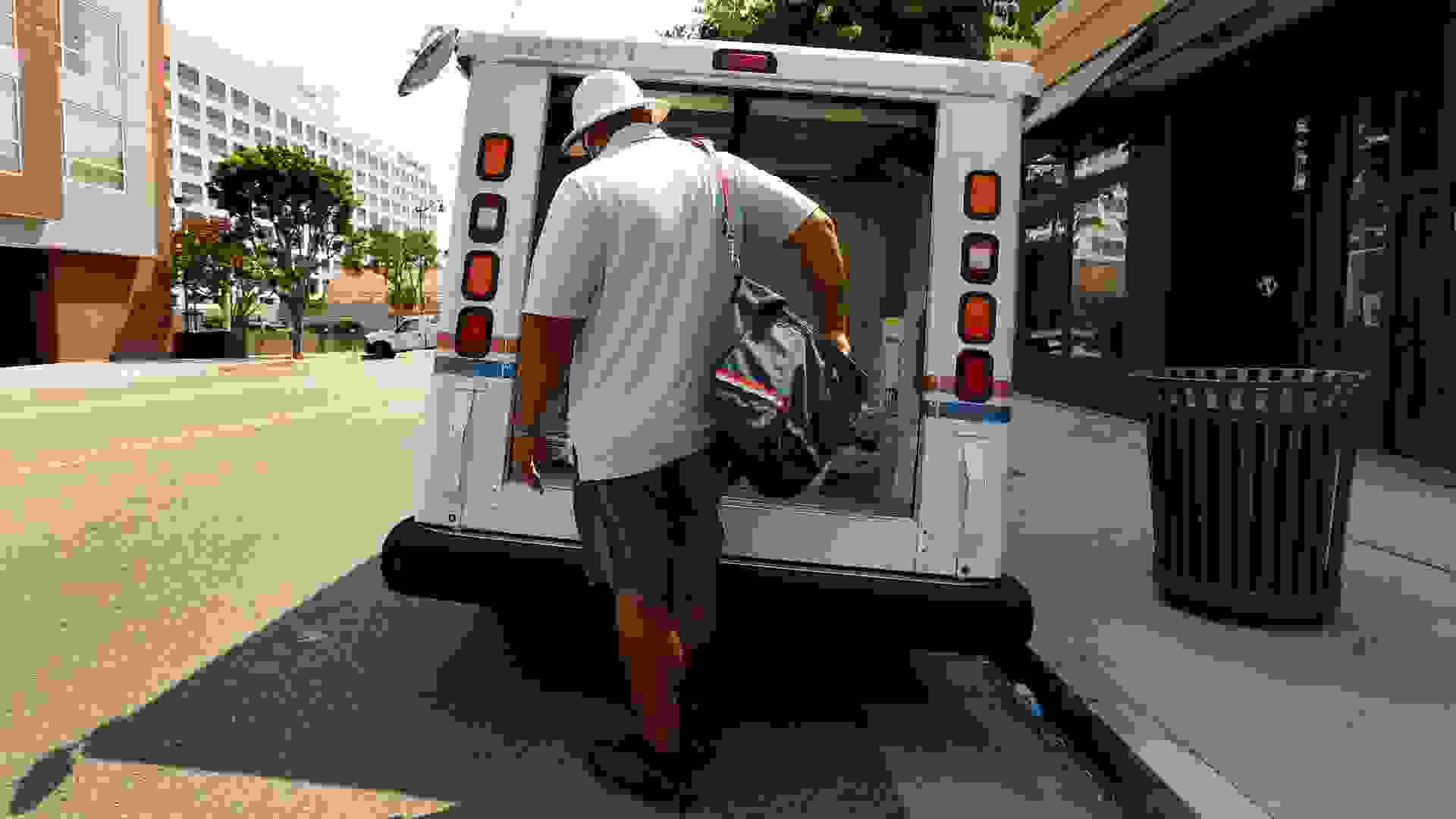 The price of a U.S. First-Class Mail stamp is going up again, and the United States Postal Service (USPS) is hinting at more hikes on the way. Discover: 10 Costco Brand Items With the Best Bargains in…
READ MORE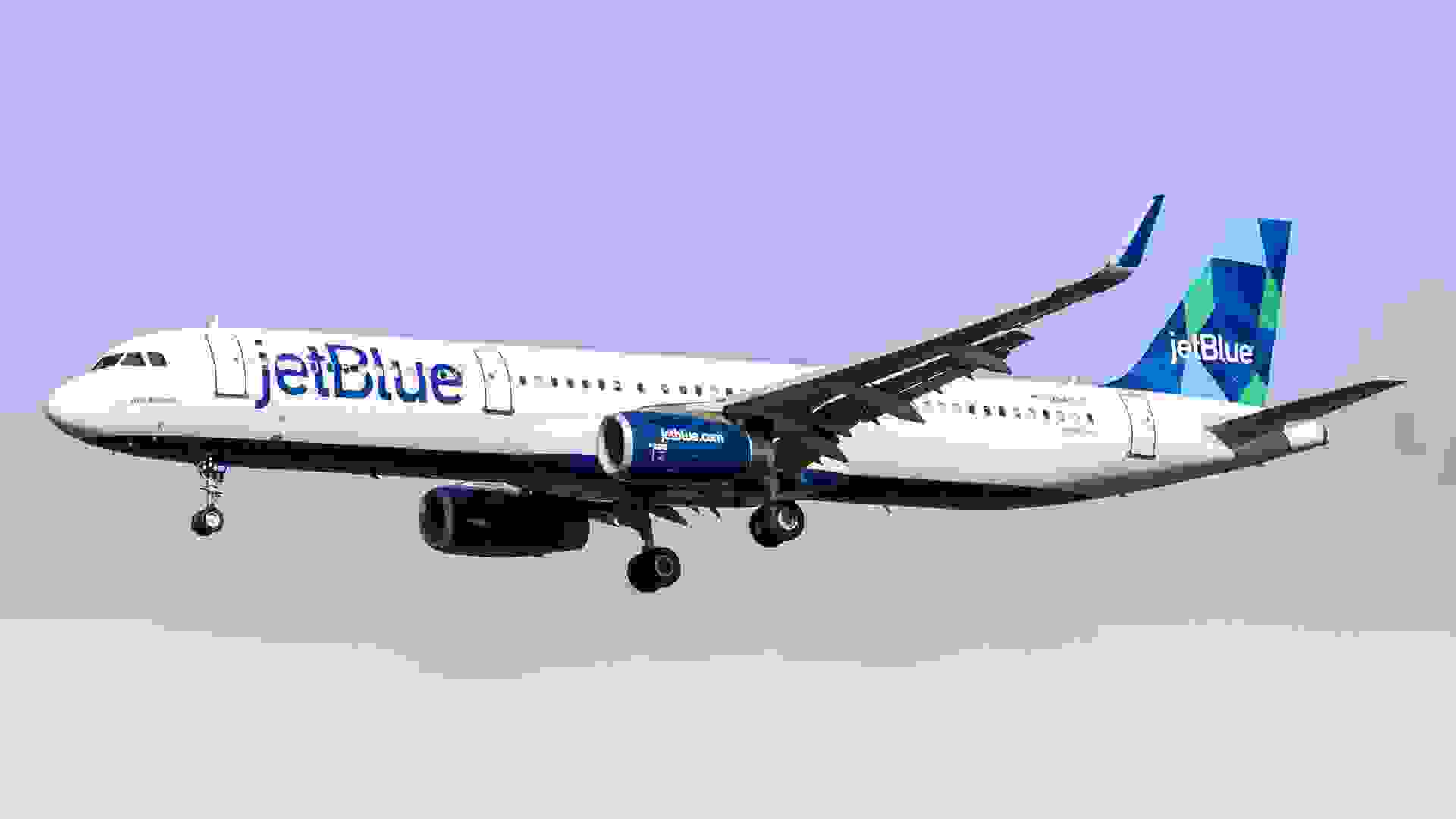 Discount airline JetBlue will try to navigate its way around the usual buyout rules by launching a hostile bid to take over rival Spirit Airlines. Read More: Stimulus Updates To Know for Spring…
READ MORE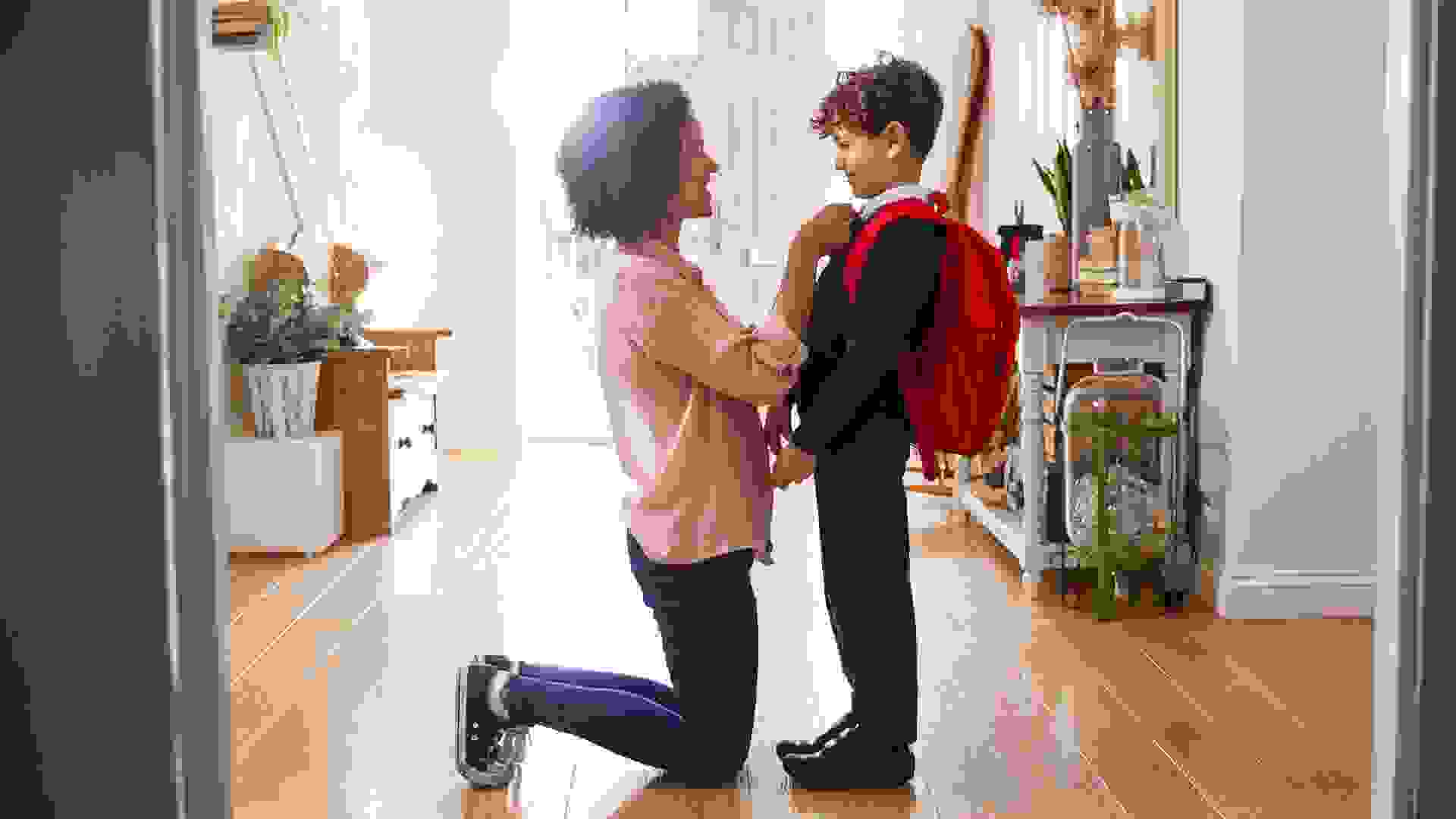 Divorce can have a deep emotional impact on families and their individual members. Almost everything changes when two married people divorce, including how they file taxes. Discover: 10 Reasons You…
READ MORE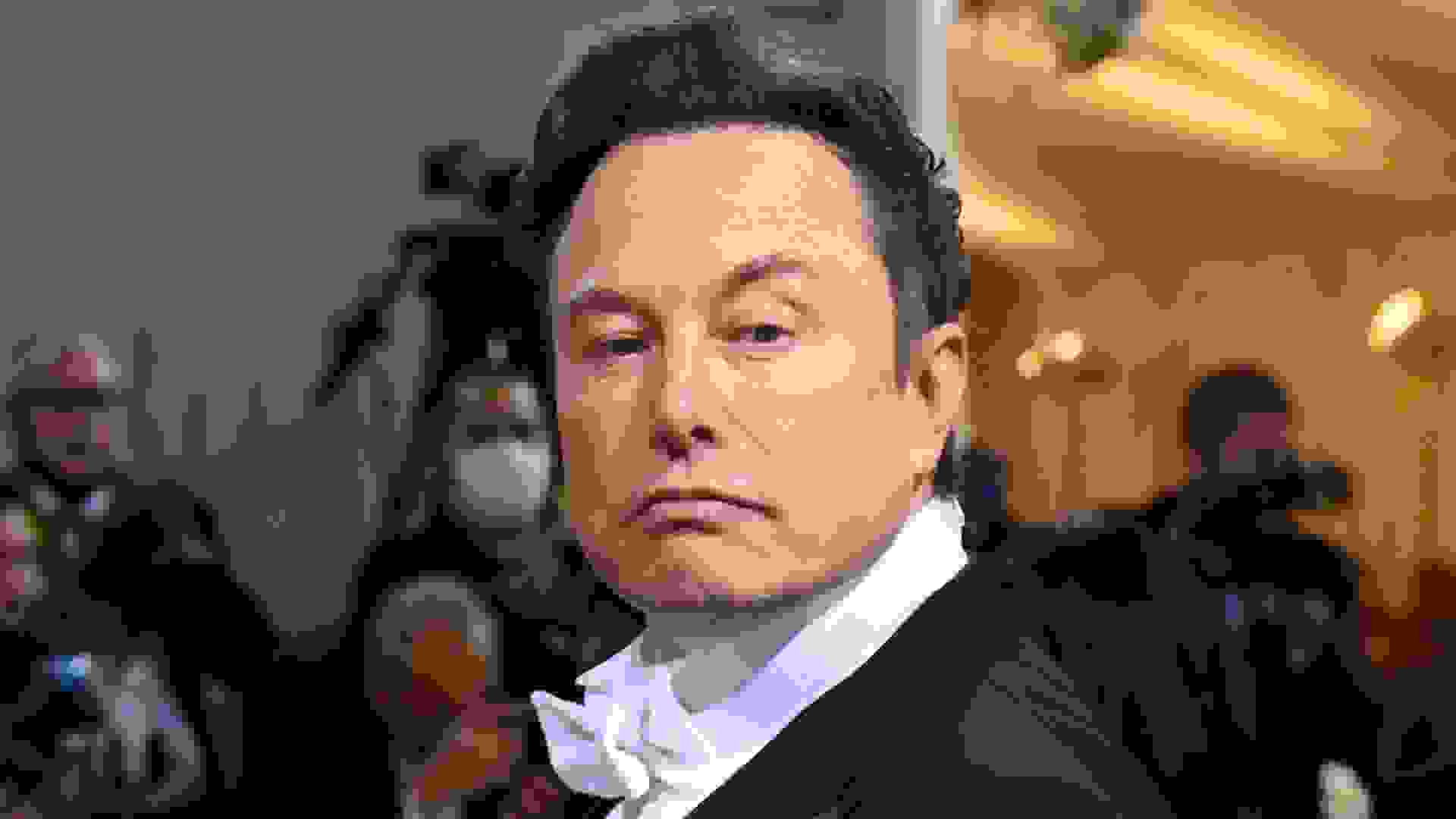 Being the world's richest person has its perks, but they don't include abandoning a business deal you've signed on to without facing the consequences. Tesla CEO Elon Musk will find that out if he…
READ MORE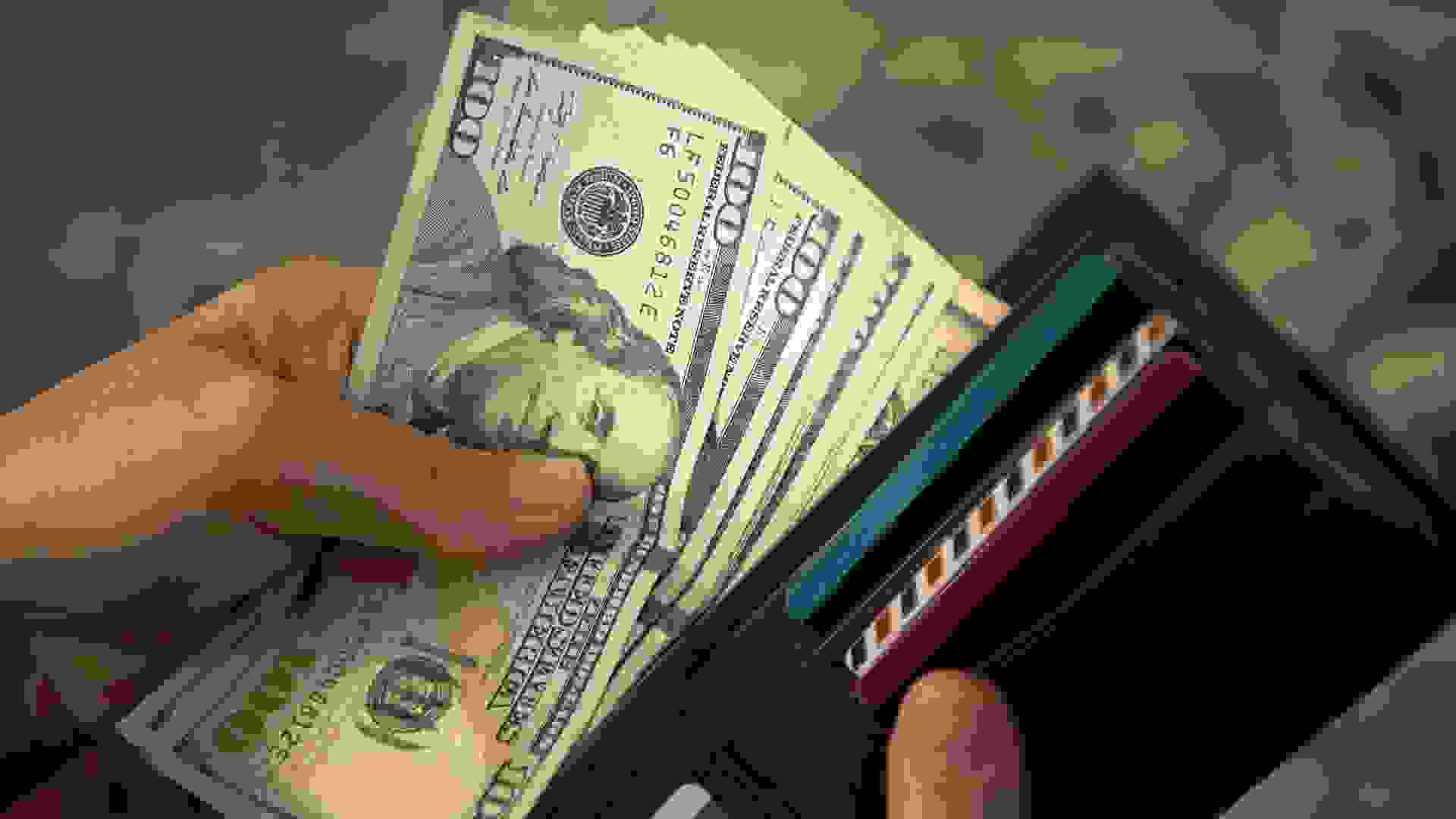 This year's Social Security cost of living adjustment (COLA) isn't nearly enough to help boost seniors' purchasing power. In fact, according to data from The Senior Citizens League (TSCL), high…
READ MORE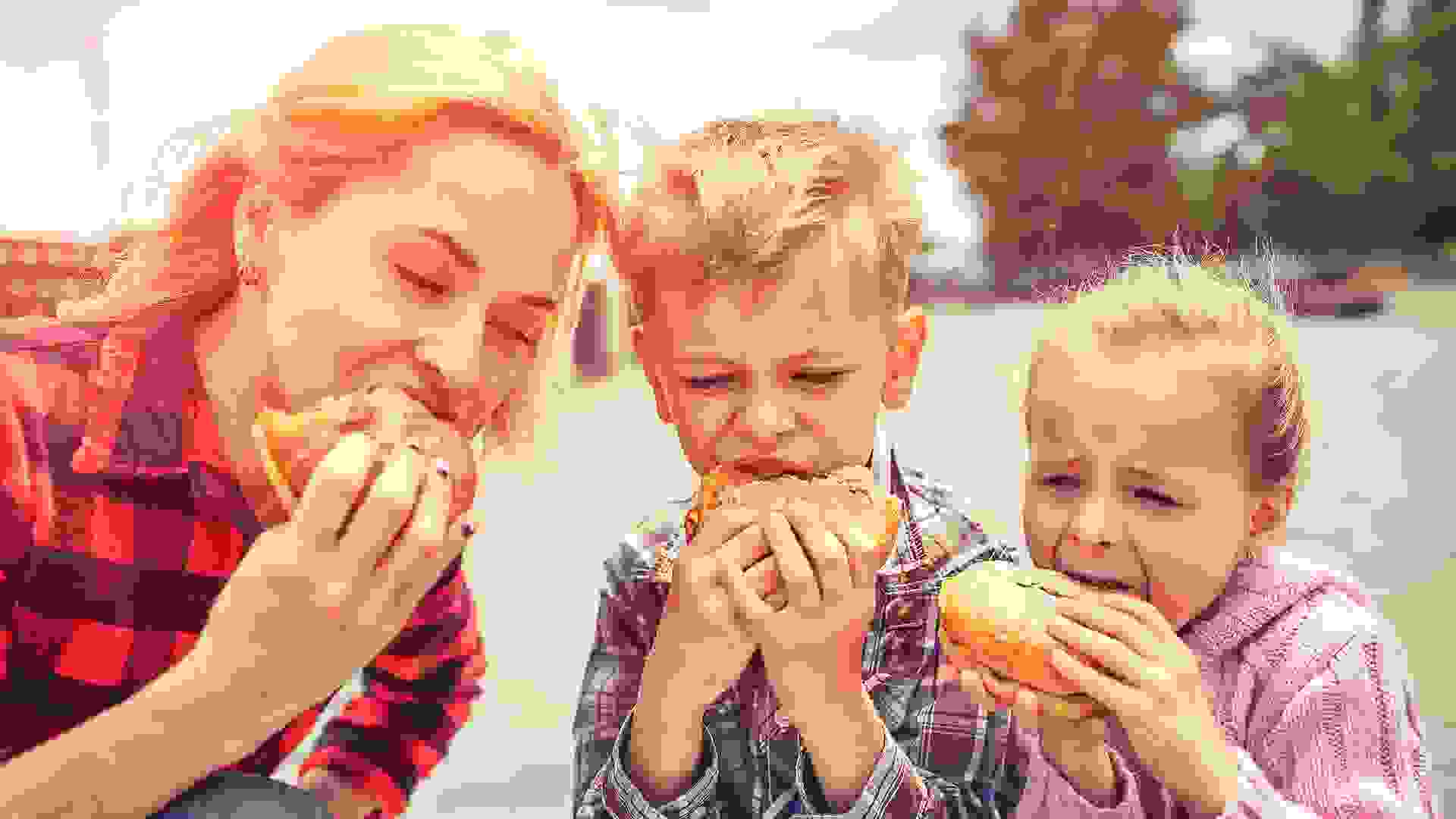 Rally's does accept SNAP EBT cards as payment; however, not every EBT cardholder can use their card to pay for meals at restaurants. SNAP Schedule 2022: May PaymentsFind: Surprising Things You Can Buy…
READ MORE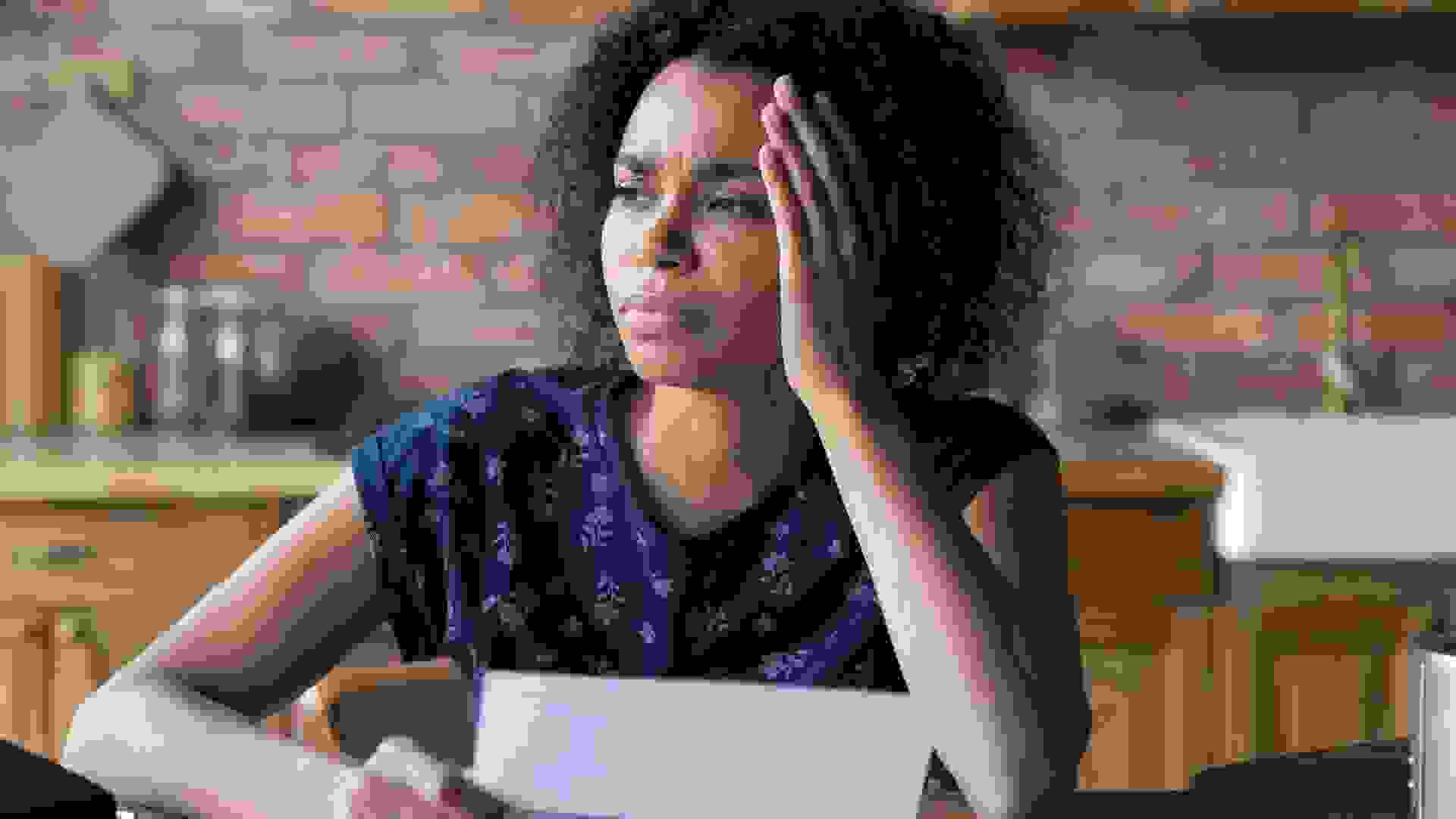 If U.S. lawmakers ever decide to reform the student loan system to reduce the financial burden on borrowers, women stand to gain the most because they are much more likely than men to be negatively…
READ MORE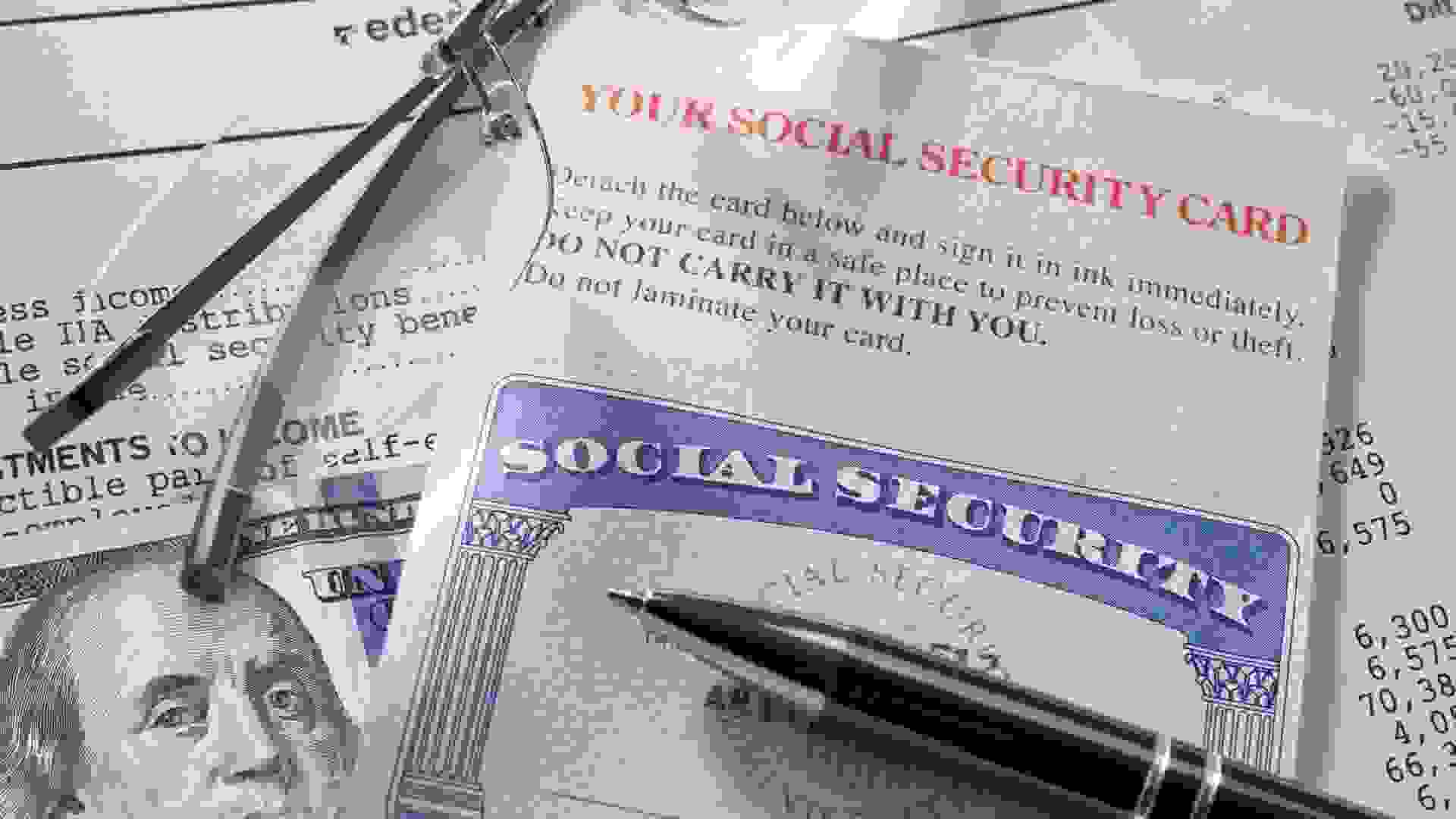 Most retirees expect roughly 40% of their retirement income to come from Social Security payments, GoBankingRates reported. Yet, if you live in one of more than a handful of U.S. states (13, to be…
READ MORE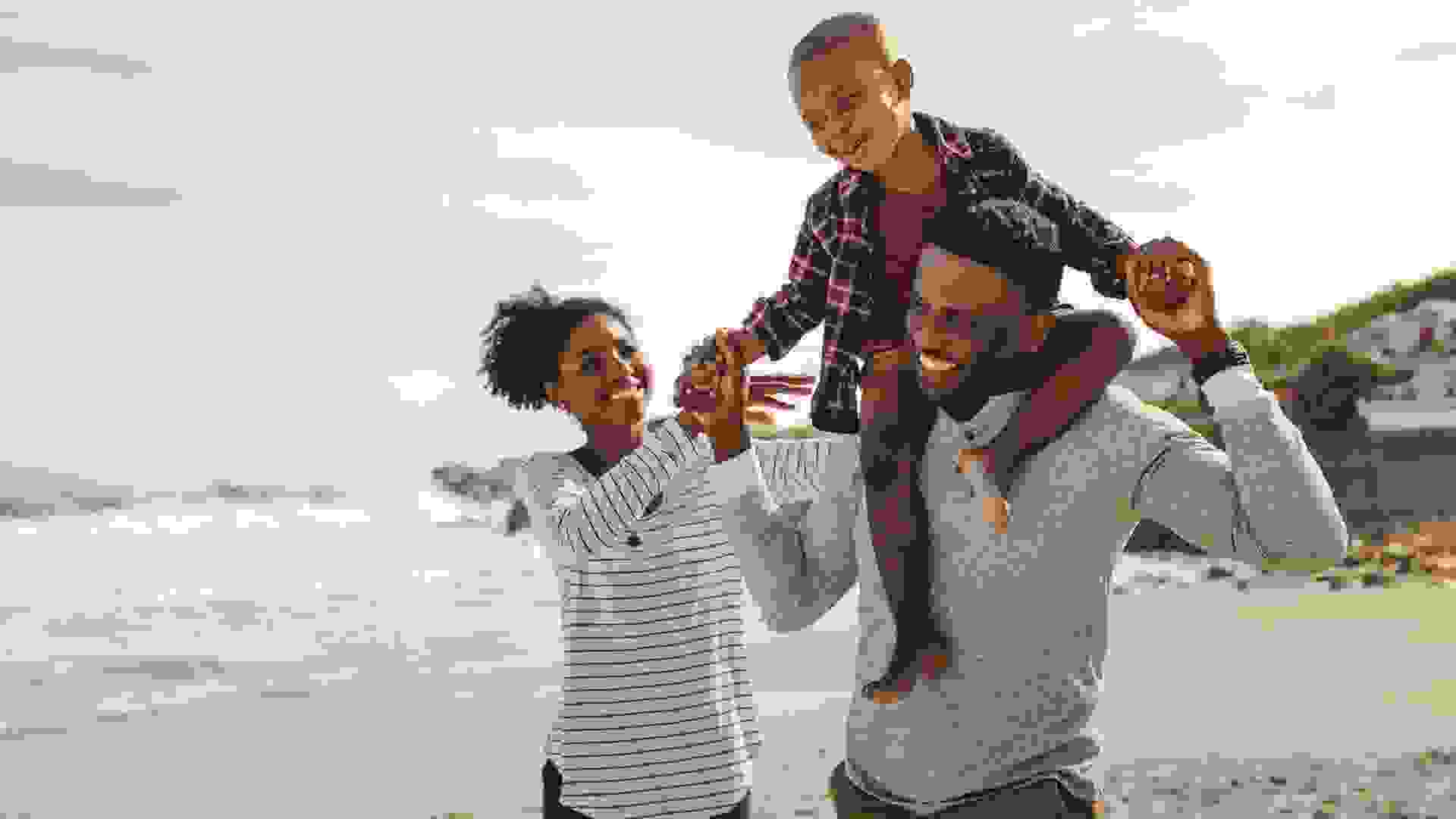 The future of Social Security remains uncertain, forcing people to ask questions like, "Will Social Security run out?" According to the 2021 annual report from the Social Security board of trustees,…
READ MORE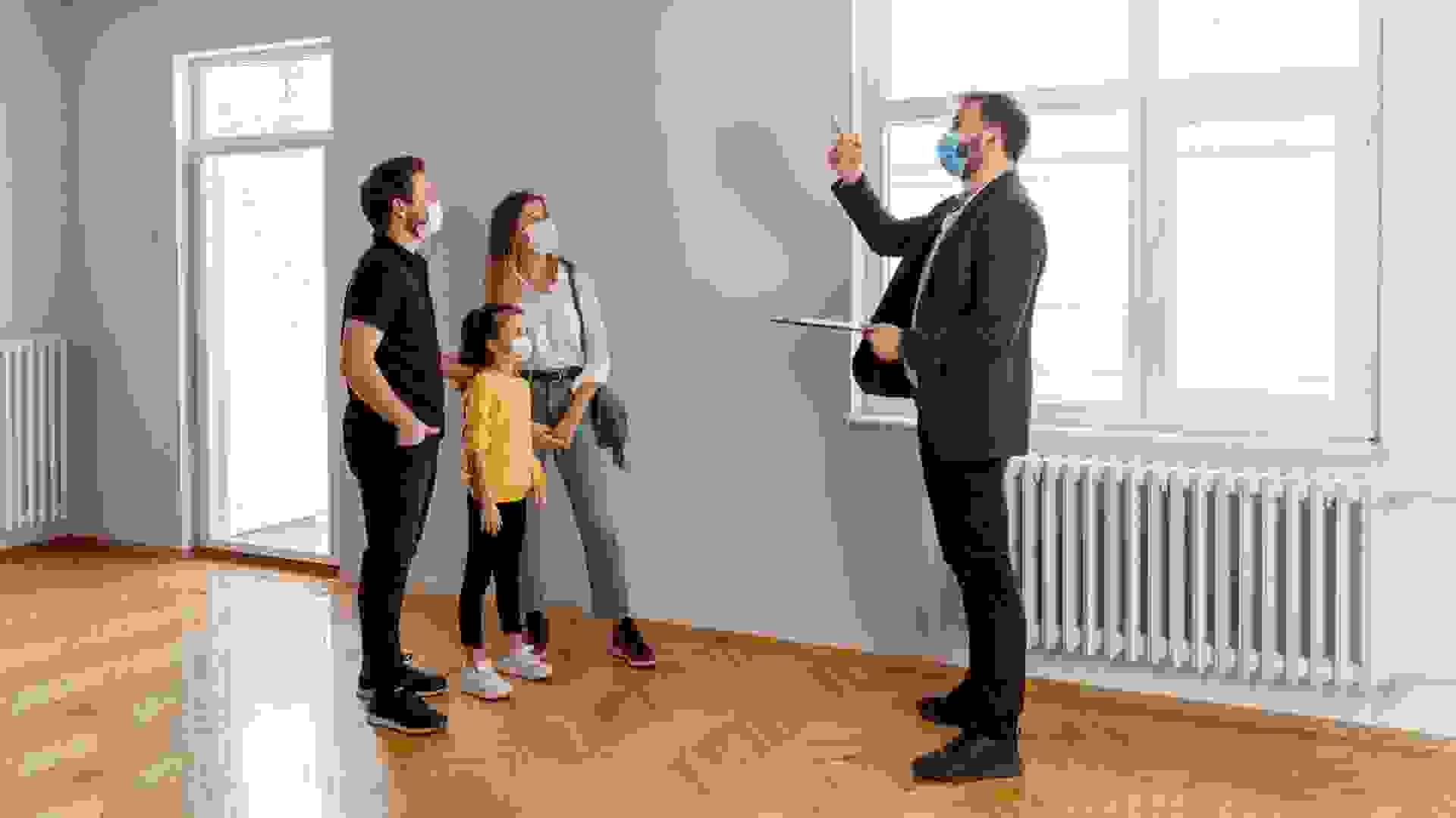 Housing prices could drop by as much as 10% in many U.S. cities, per Fortune, referencing a new report from Moody's Analytics. However, the dip won't represent a national home price correction,…
READ MORE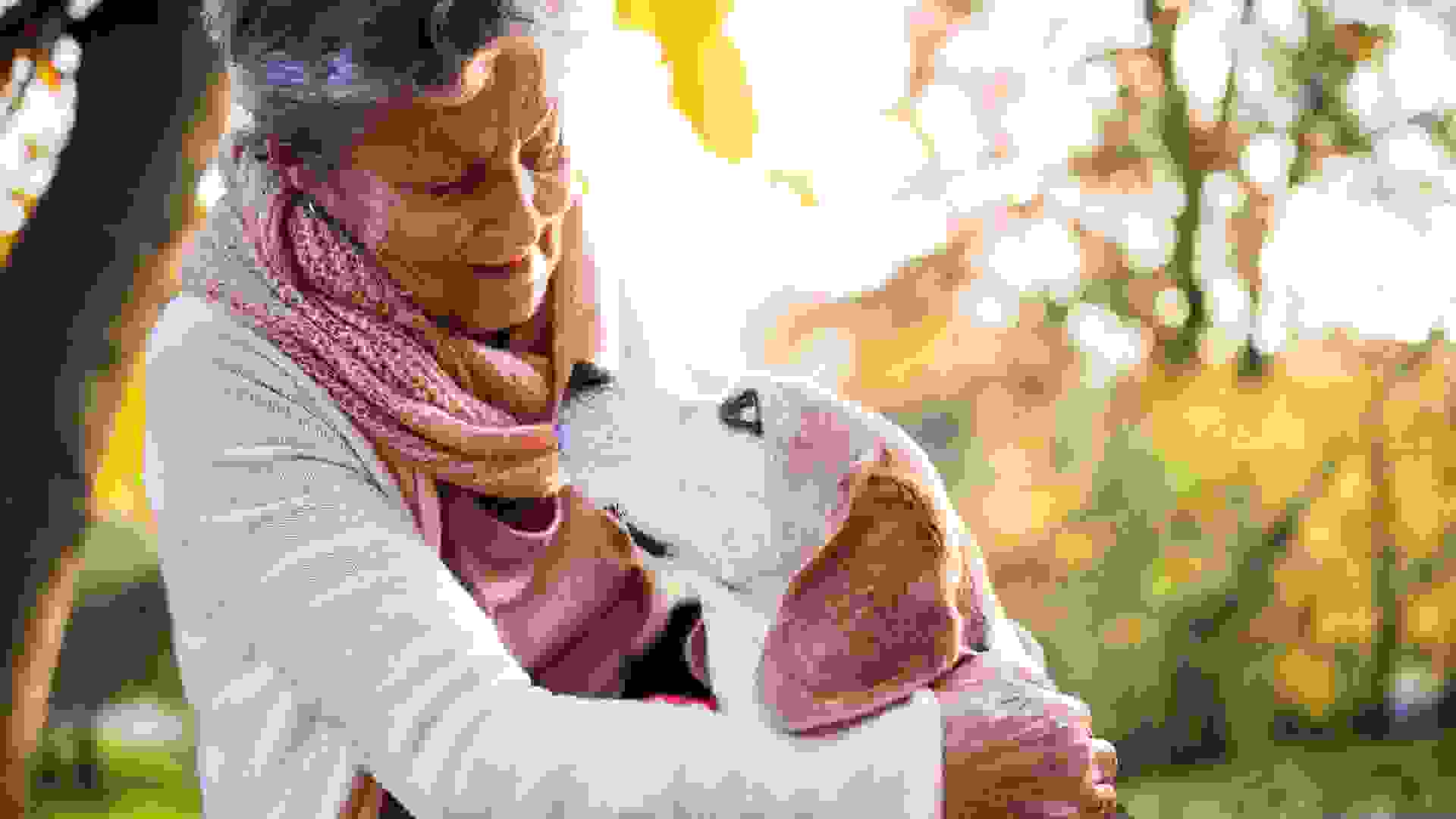 The next round of Social Security checks is due to go out in early May. Approximately 64 million Social Security beneficiaries are seeing the largest cost-of-living adjustment increase in nearly 40…
READ MORE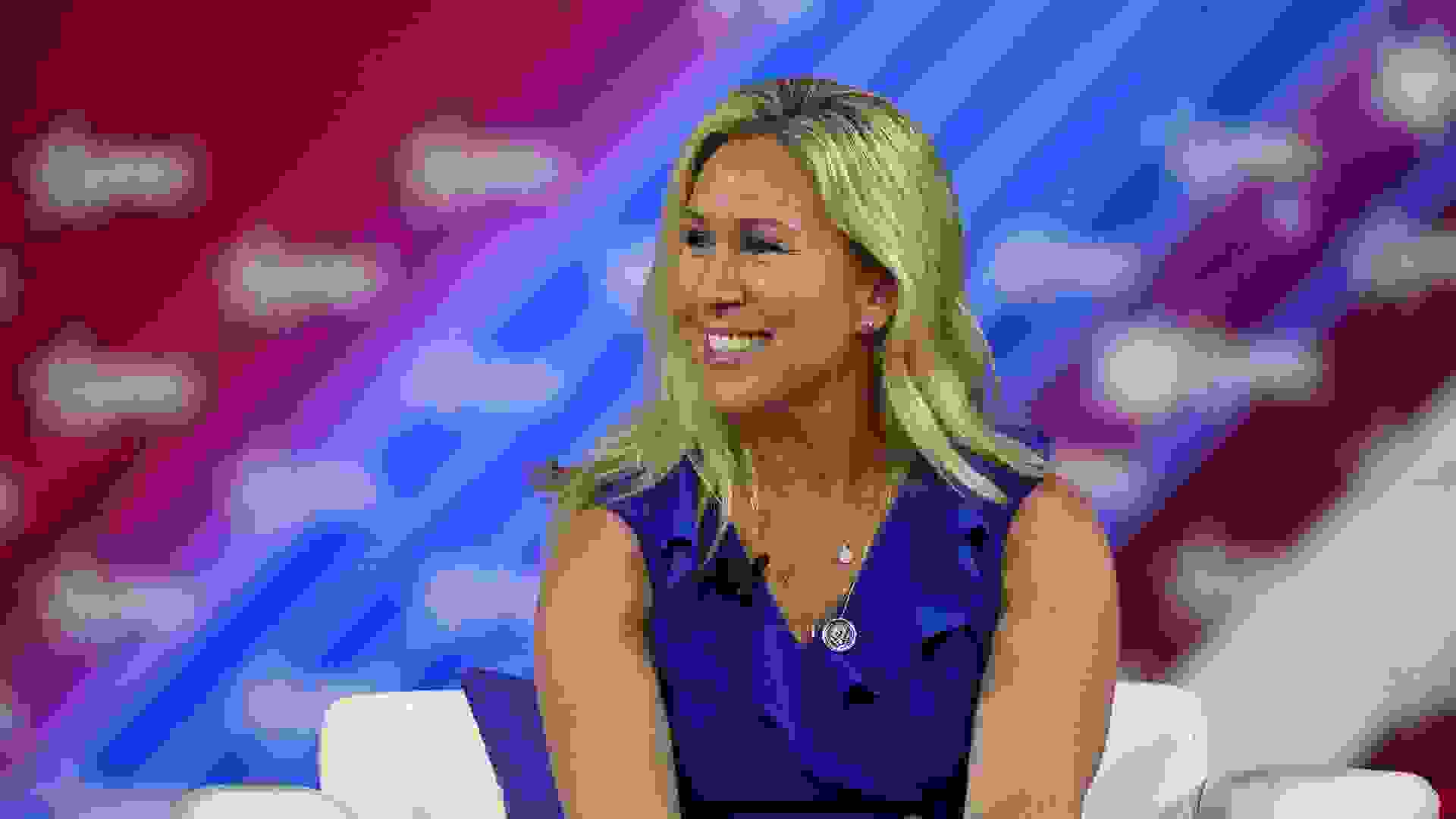 Marjorie Taylor Greene, 47, is an American businessperson and politician who currently serves as a member of the U.S. Congress from Georgia's 14th District and is often referred to by her initials,…
READ MORE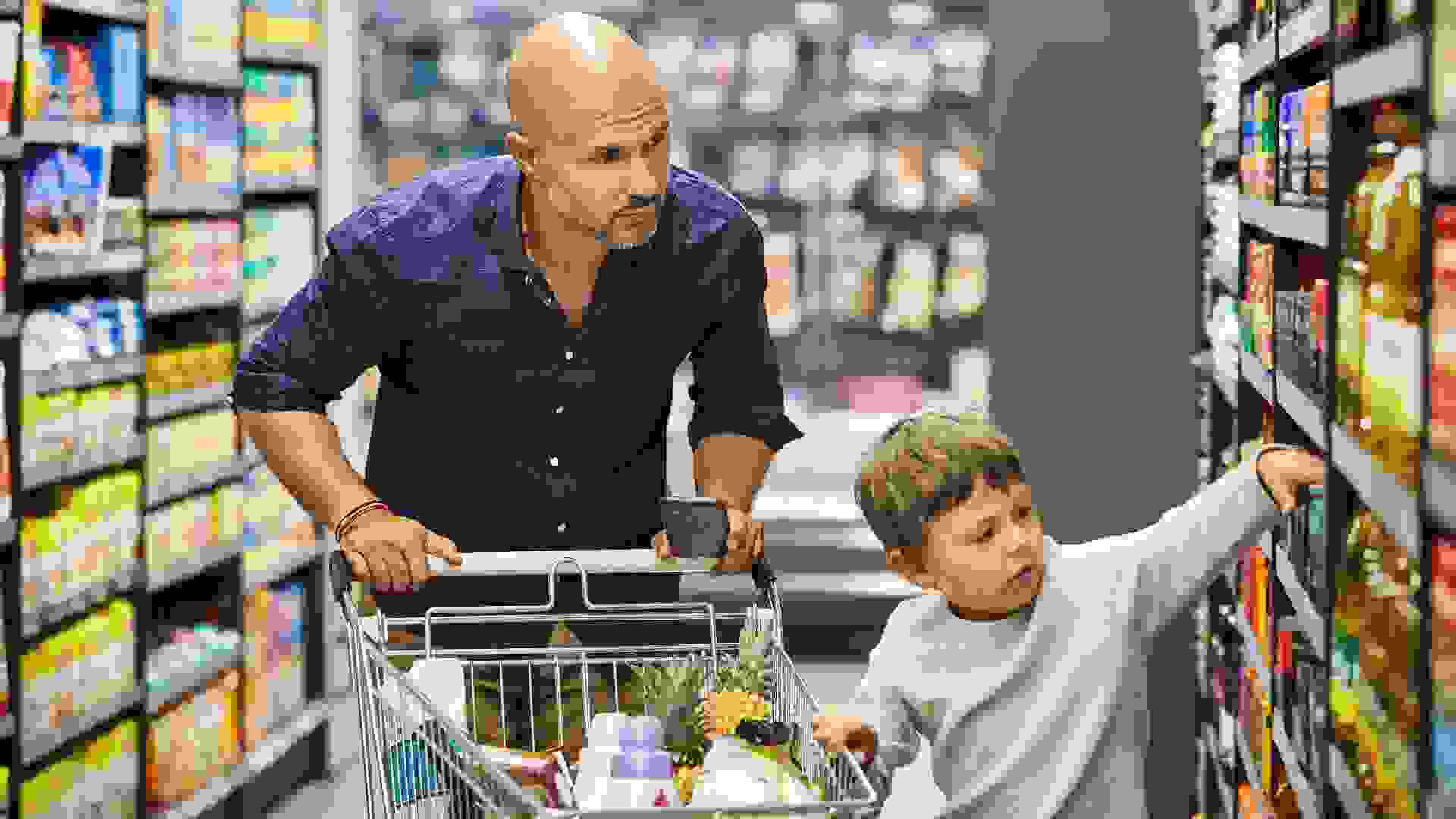 According to the U.S. Department of Agriculture, emergency allotments were authorized under the Families First Coronavirus Response Act to help address temporary food needs during the pandemic for…
READ MORE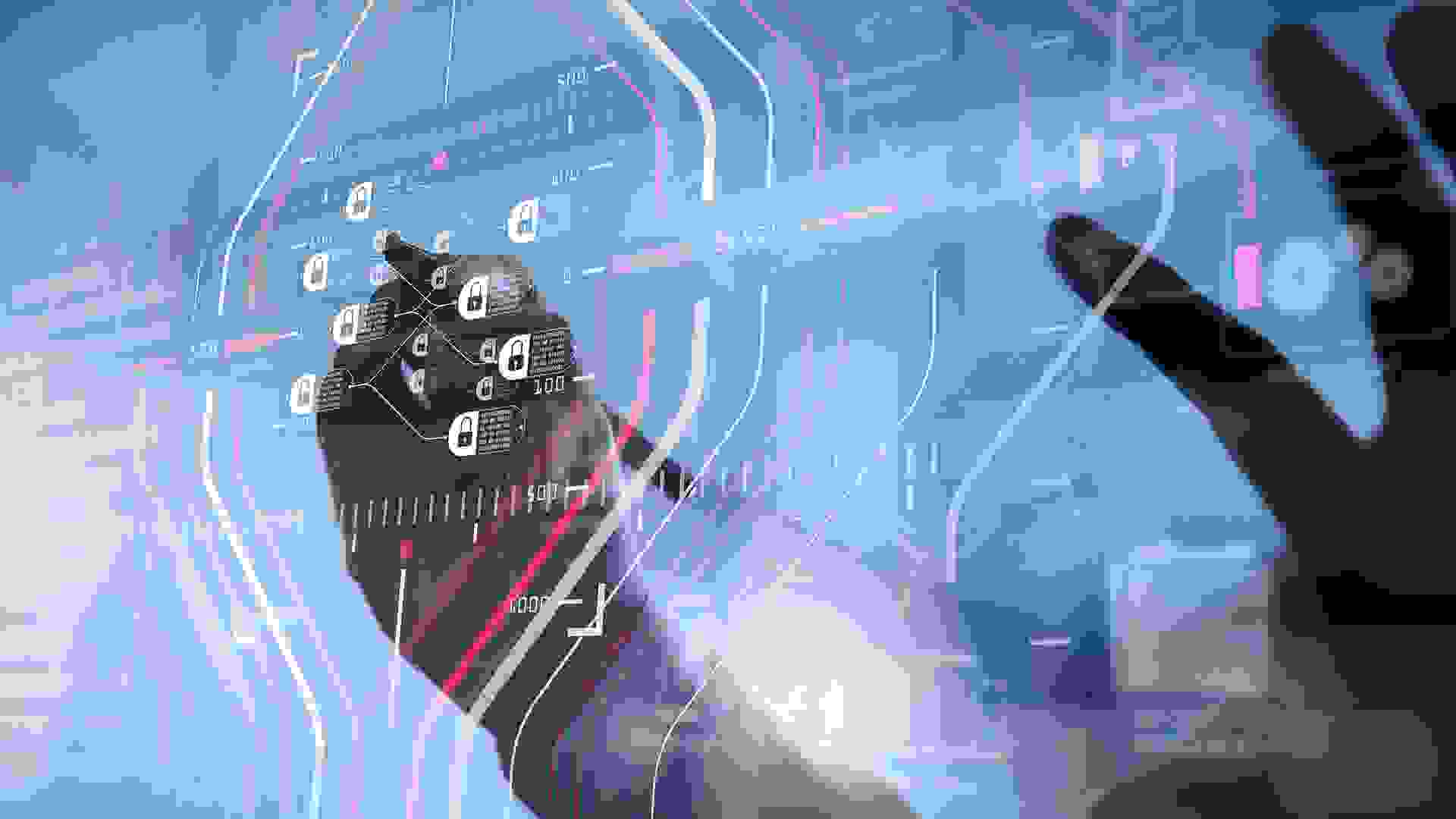 Investing in Bitcoin isn't the only way to get in on the blockchain action. These top blockchain stocks are less expensive but still packed with potential.
READ MORE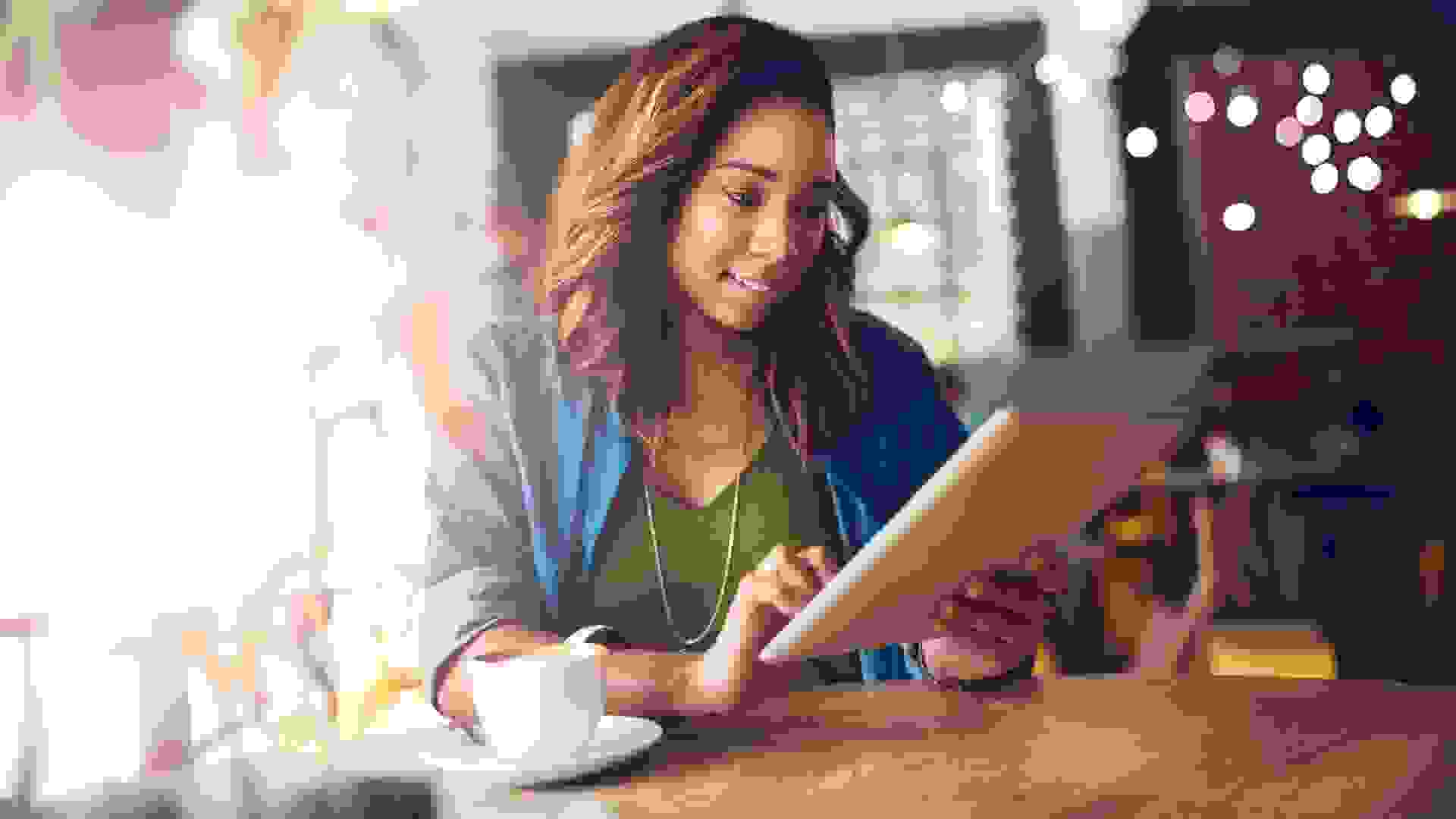 Americans looking for relief from high inflation could see a tiny glimmer of hope this week if they squinted their eyes really hard, as a pair of reports showed that inflation in April eased slightly…
READ MORE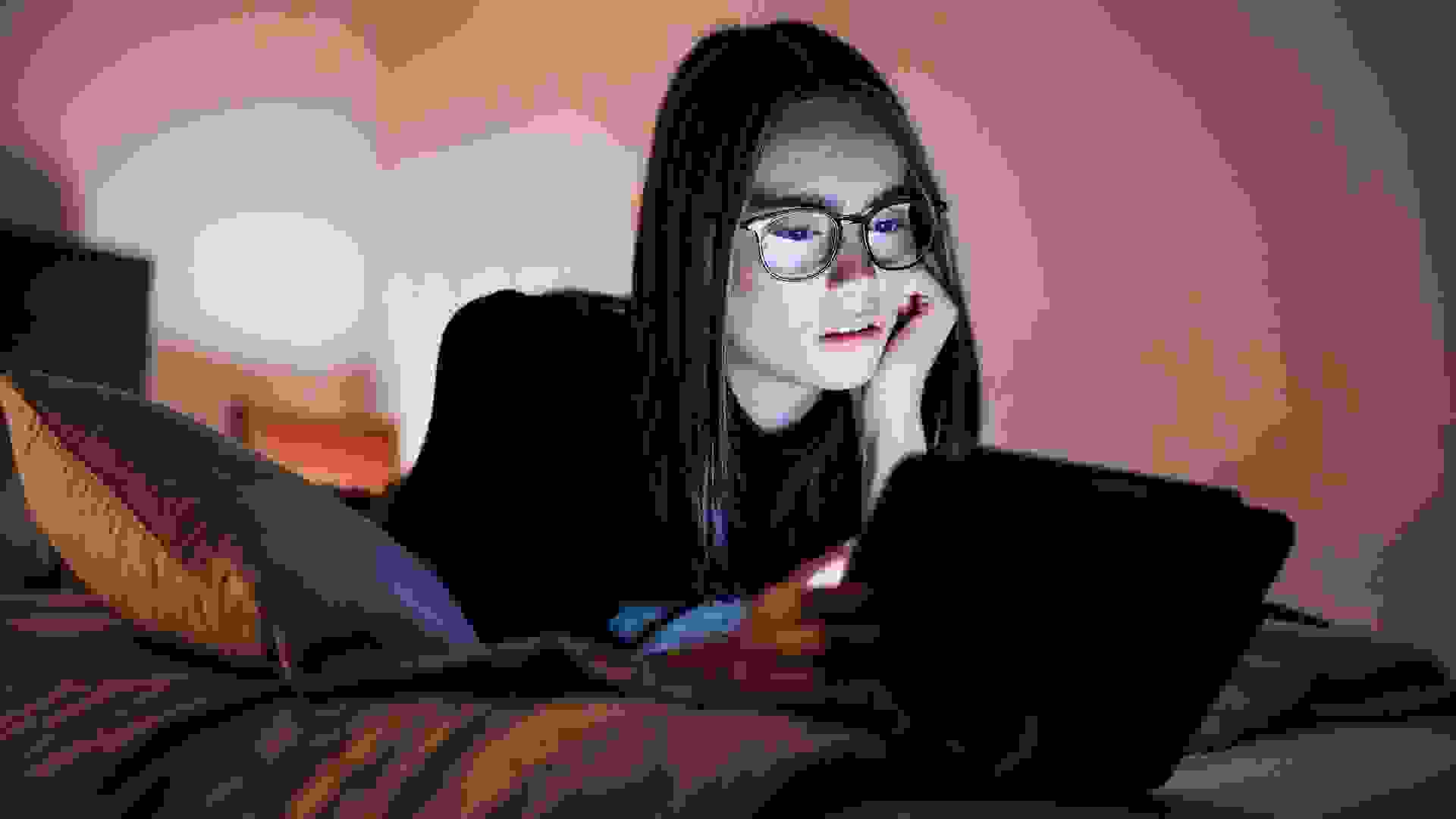 Employment scams use enticing, hard-to-detect approaches to target people who've been out of work. Fraudsters know people are most vulnerable when they're desperate or scared, and they may use crises…
READ MORE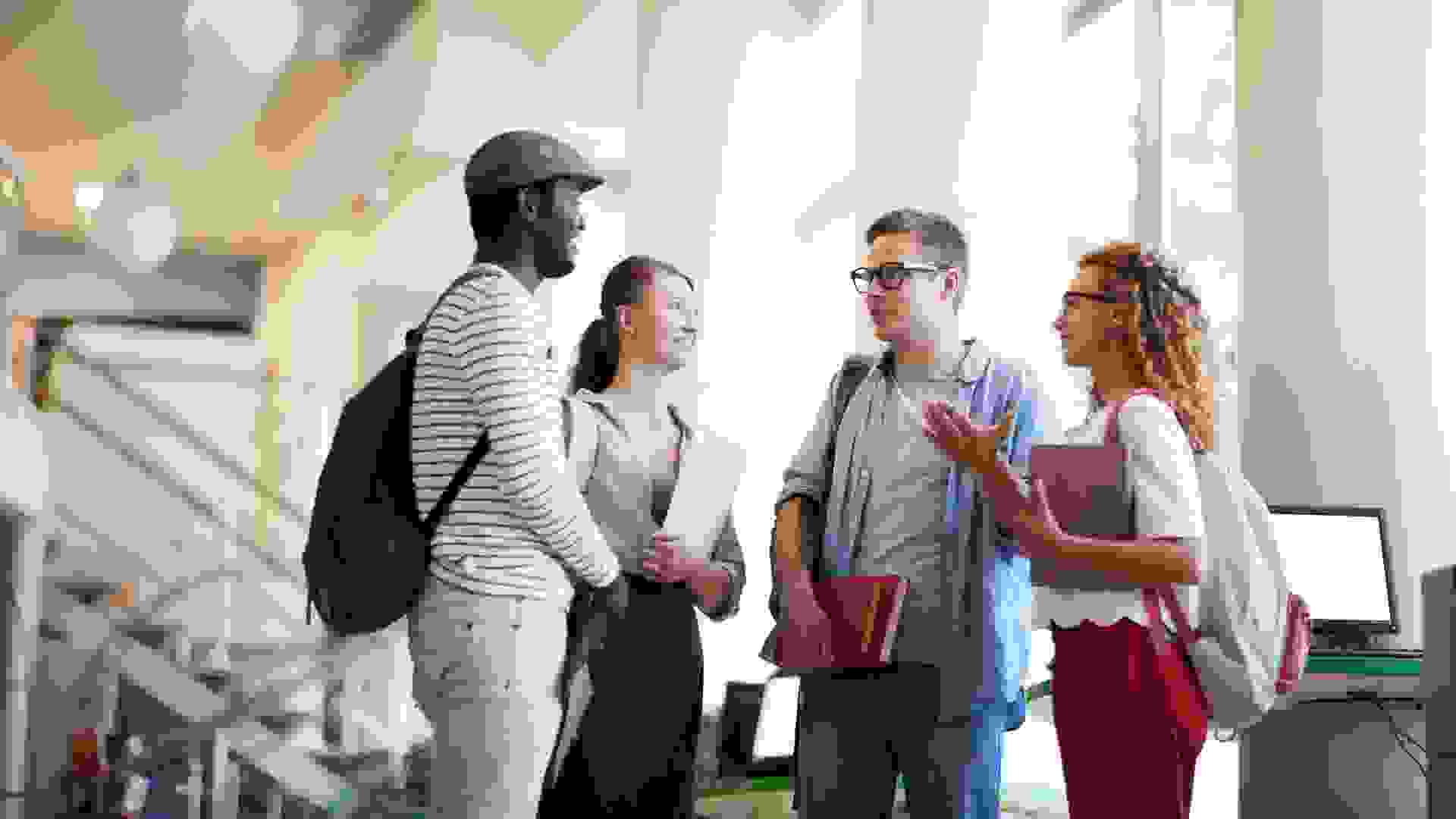 With the President Biden-mandated federal student loan moratorium in place until the end of August — and no movement on the broader loan forgiveness front — it has been announced that interest rates…
READ MORE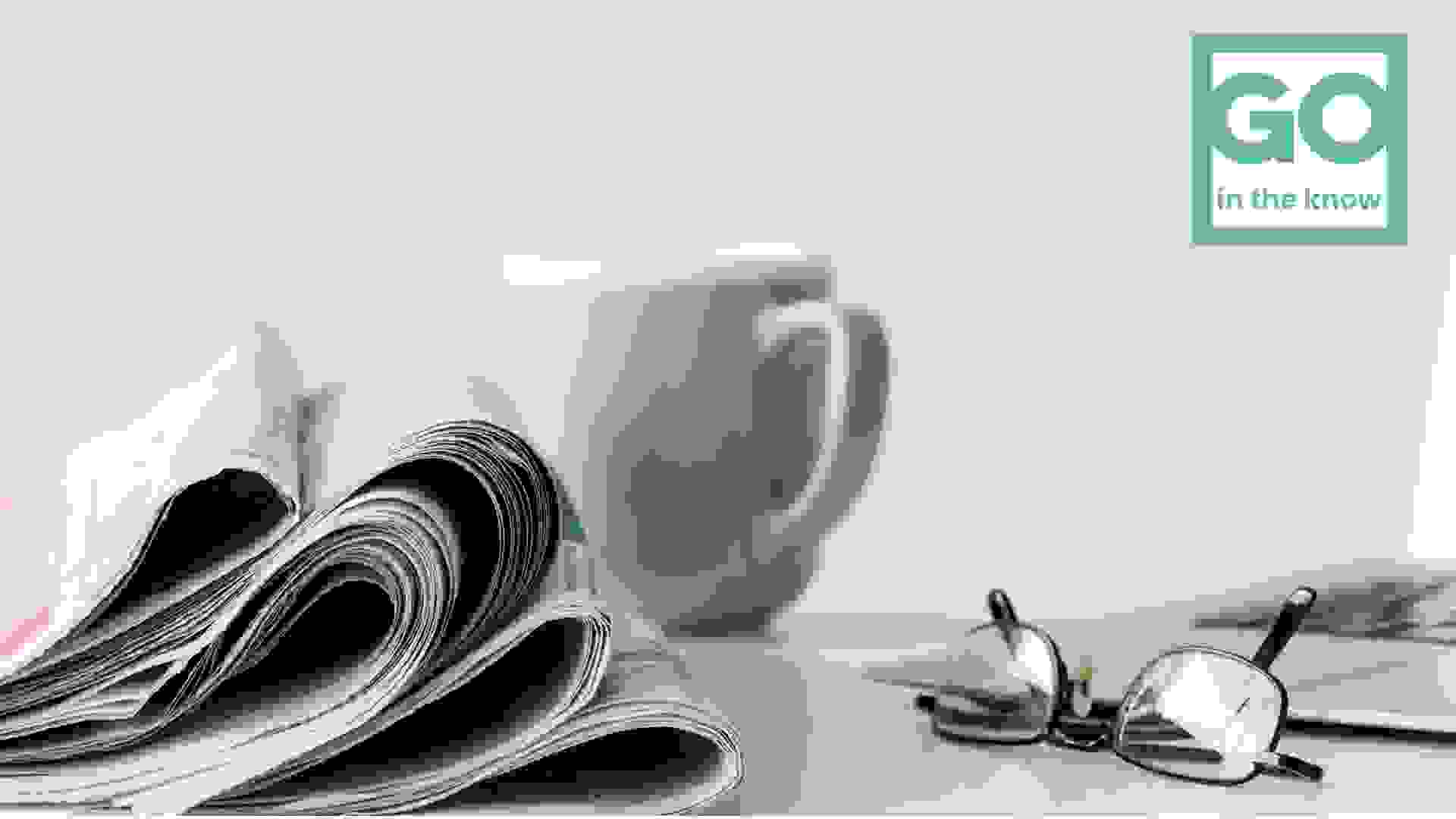 Crypto is crashing, the stock market's tanking, and today is Friday the 13th, but some good luck has to be heading our way soon, right? If not, at least the weekend is here. Before you enjoy it, take…
READ MORE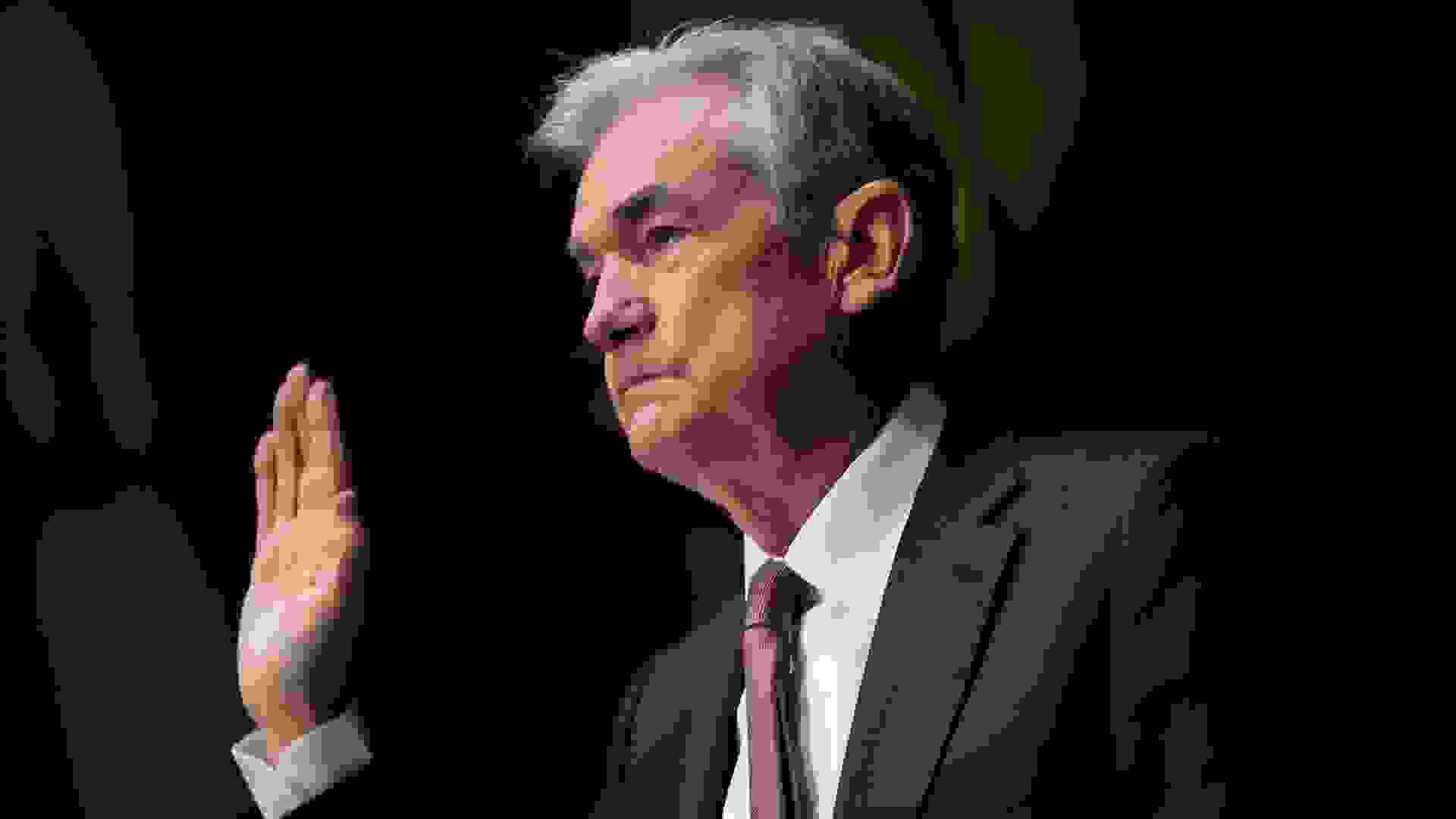 In a show of continued confidence and a united dedication to fight inflation, the U.S. Senate has voted overwhelmingly in favor of approving Jerome Powell to serve a second term as Federal Reserve…
READ MORE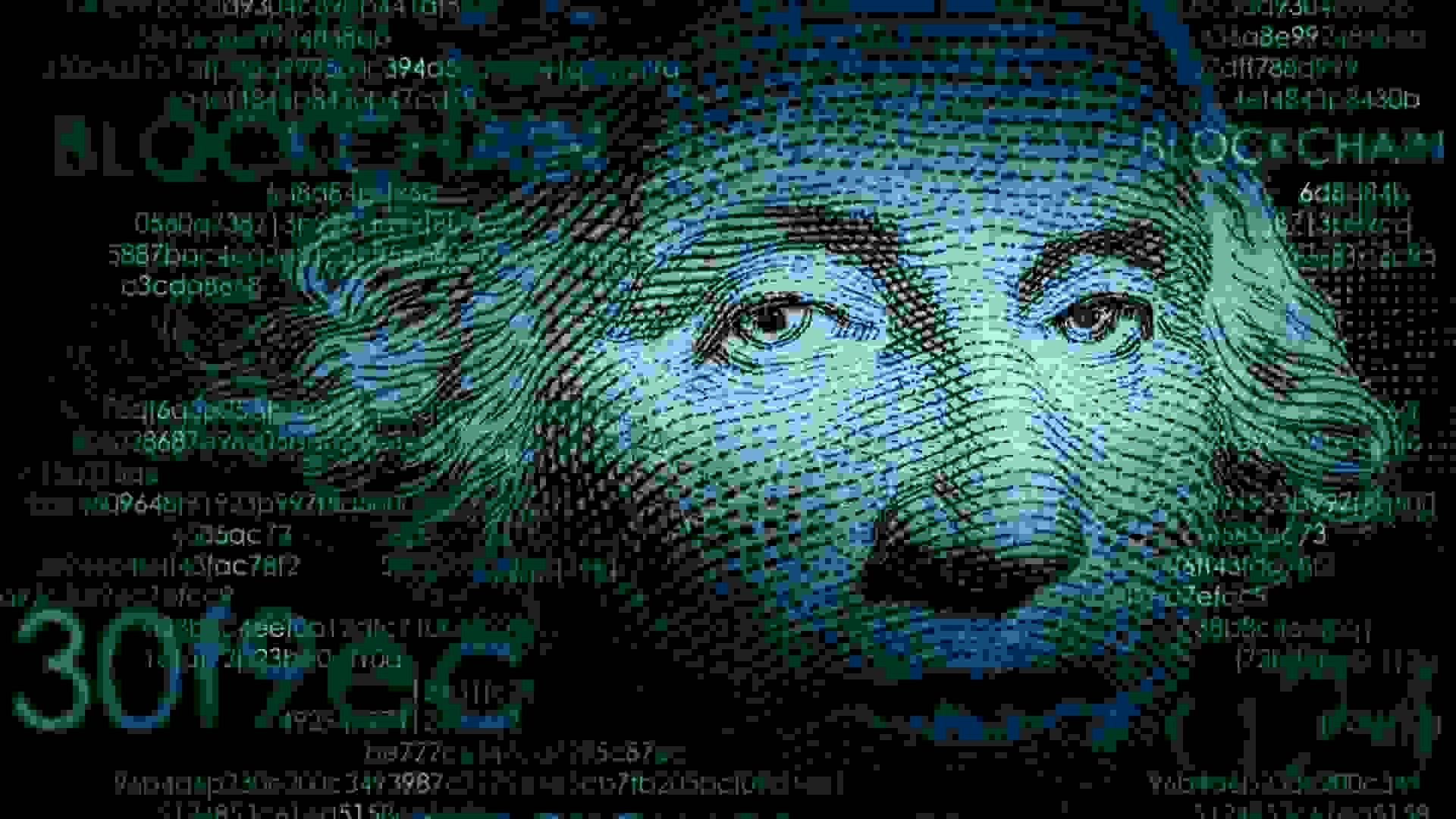 The price of many cryptocurrencies continues to fall — a drop largely driven by widespread anxiety regarding the Federal Reserve's actions to stem inflation and how bond sell-offs (and interest rate…
READ MORE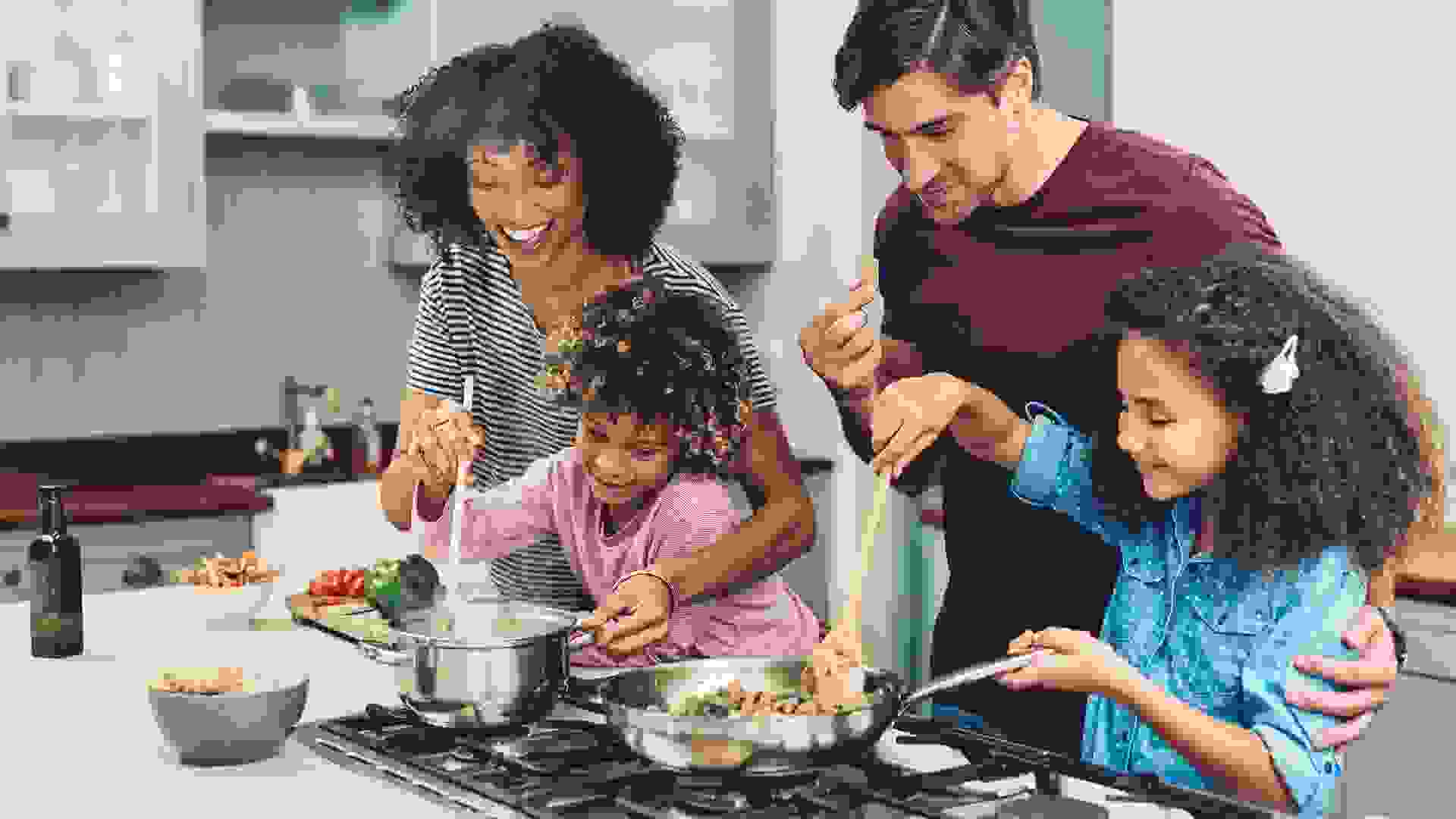 Supplemental Nutrition Assistance Program benefits are designed to help low-income families pay for food by providing money once a month. In most states, the benefits are deposited on the same day…
READ MORE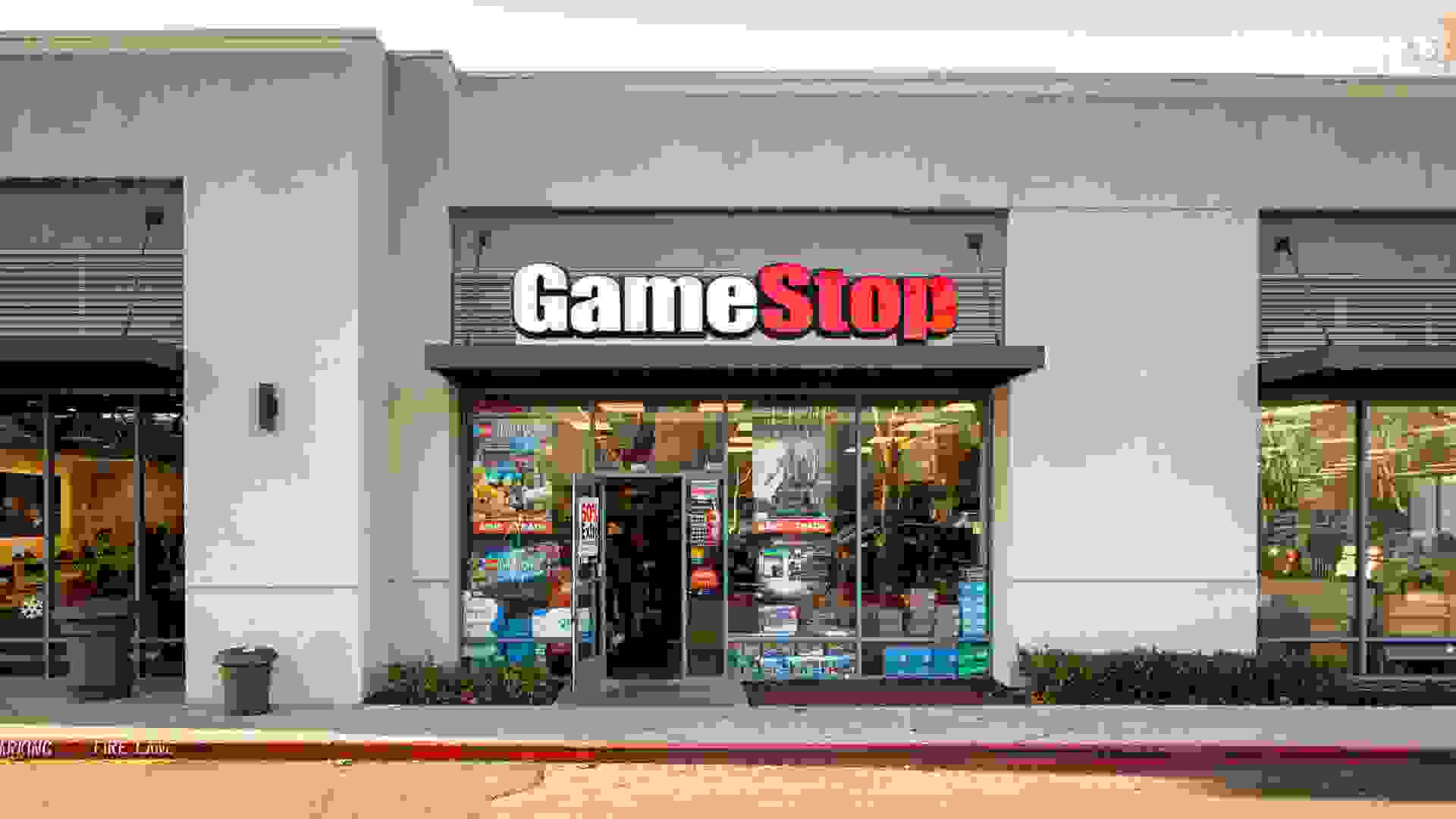 Is it the return of a full-fledged meme mania, or just the result of retail investors "buying the dip" on AMC and GameStop stocks? Investors and analysts aren't sure, but trading of the two stocks was…
READ MORE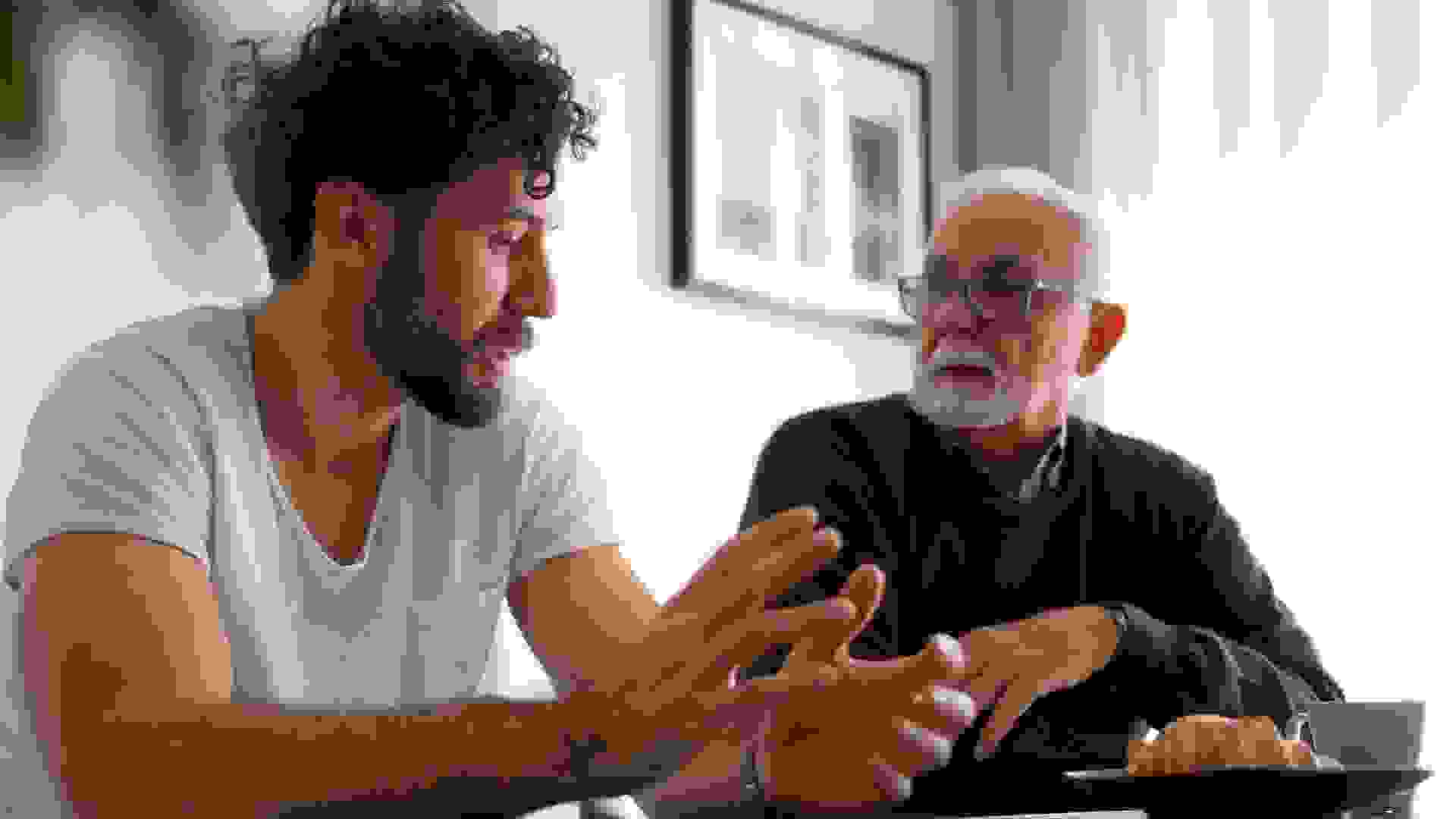 More than half of Americans believe they handle their finances better than their parents, according to a survey about how different generations perceive money. BOK Financial conducted a poll of 2,000…
READ MORE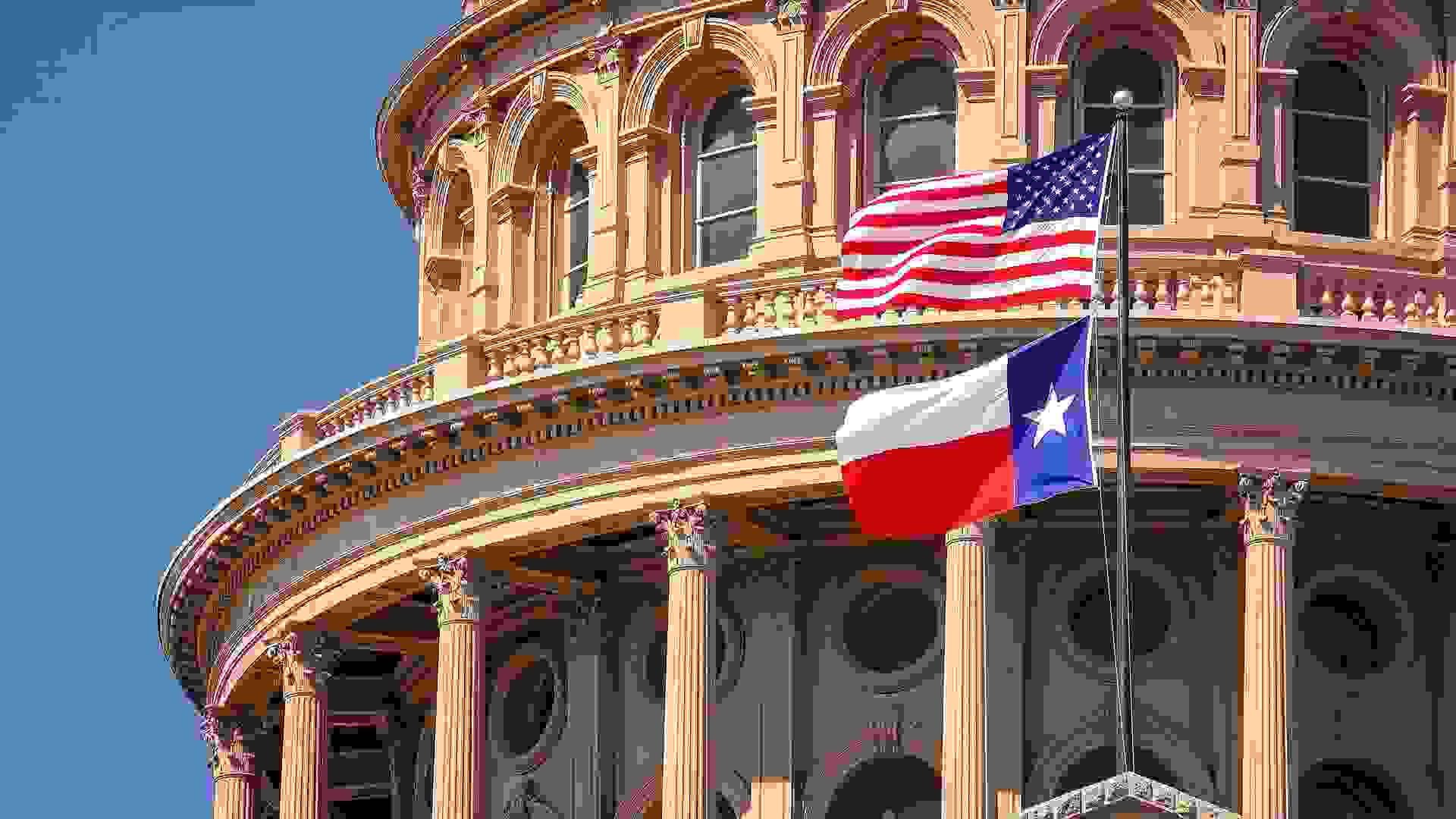 The swiftness with which the coronavirus pandemic wiped out the U.S. economy in early 2020 was breathtaking. Seemingly overnight, the U.S. unemployment rate shot up to an all-time record of 14.7% in…
READ MORE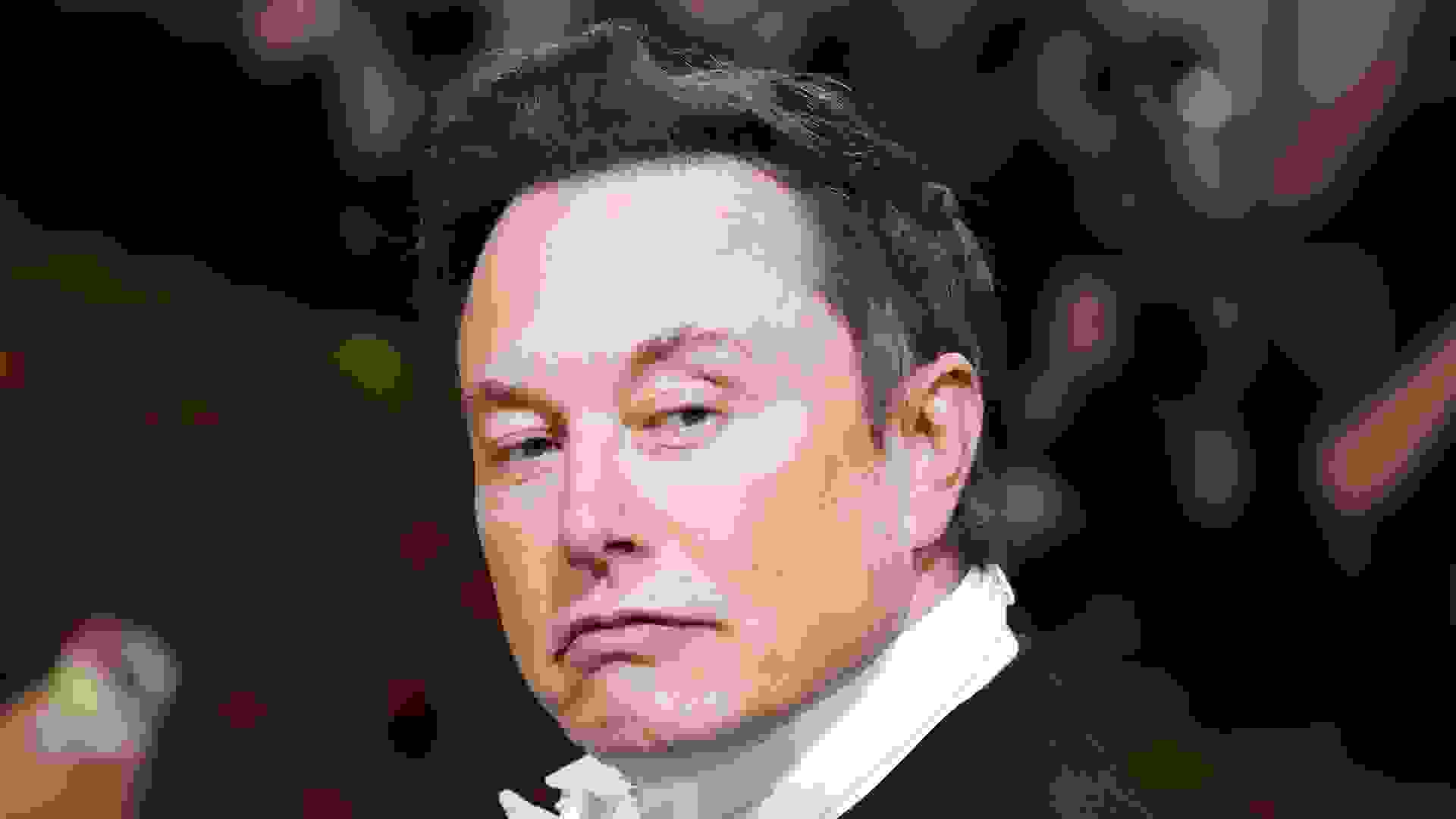 Not so fast on that Elon Musk-Twitter deal, folks. The Tesla CEO on Friday tweeted that his $44 billion bid to acquire Twitter, announced last month, was "temporarily on hold" until he can confirm…
READ MORE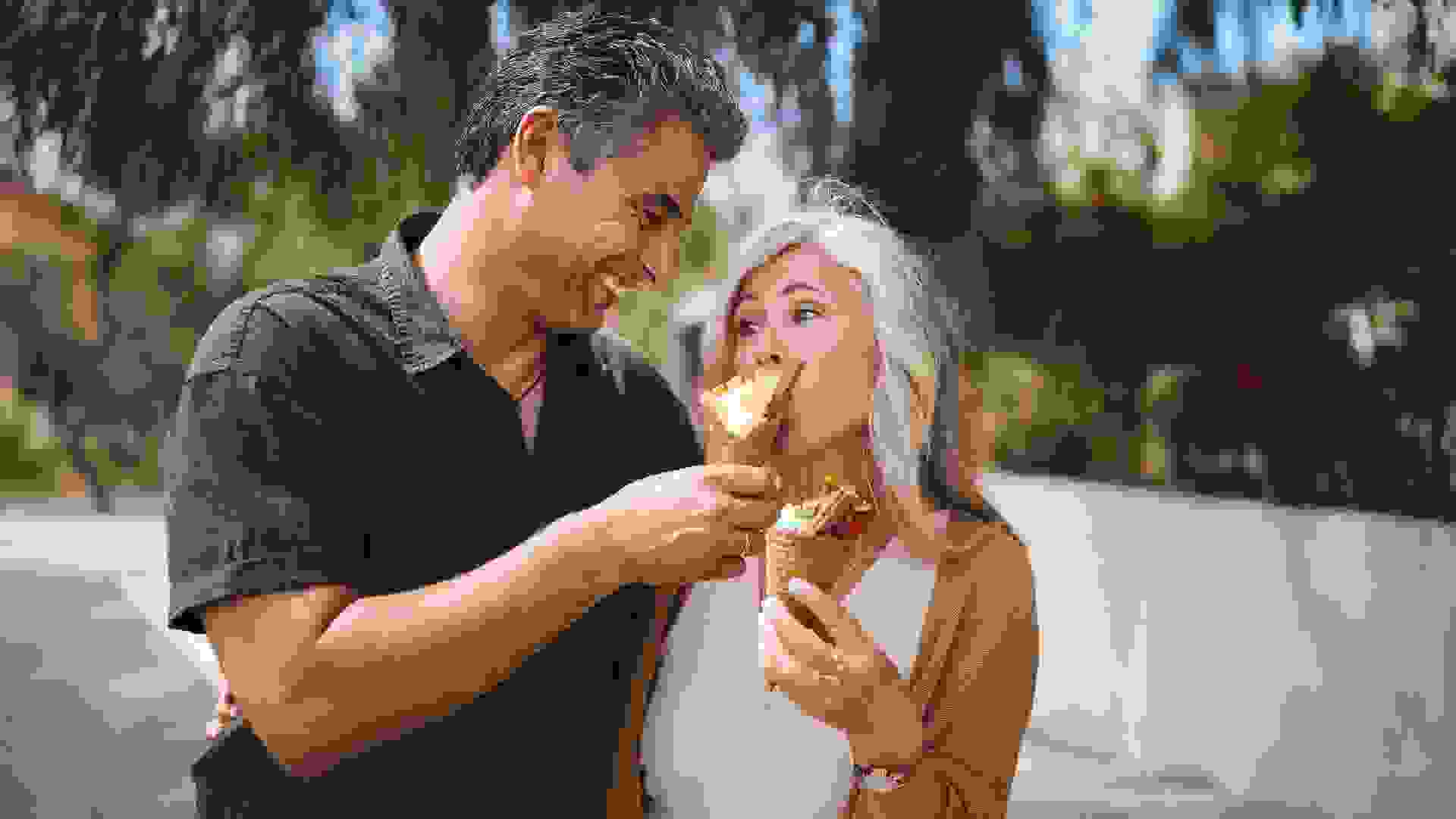 Oftentimes, taxpayers apply for Social Security, see the benefit they are owed and don't think about it much else. One expert, though, argues that Social Security is an untapped well of potential that…
READ MORE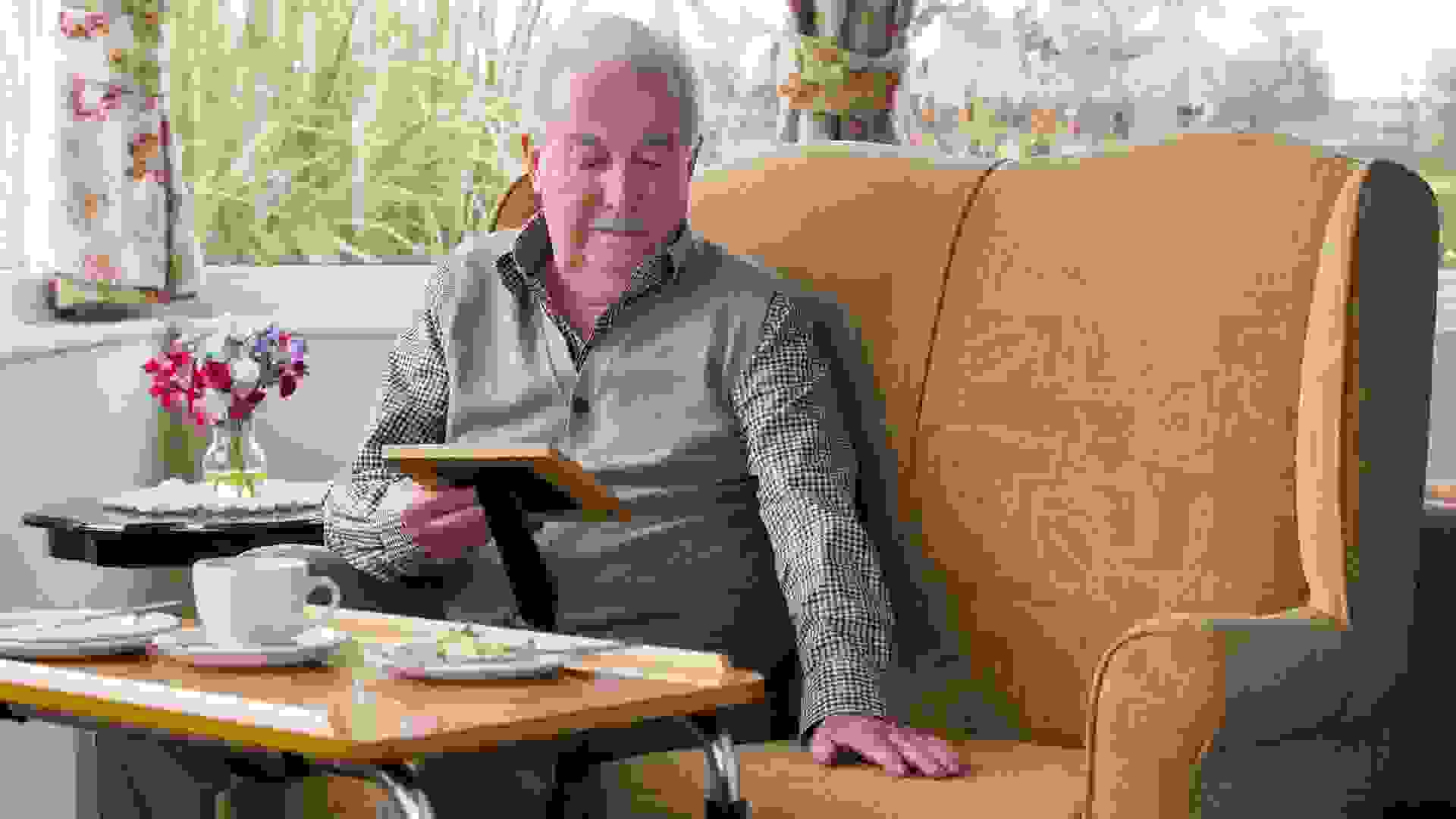 As you plan for retirement, you may want to make sure you can max out your social security benefits. But the death of a spouse can change your retirement plans in many ways — including financially….
READ MORE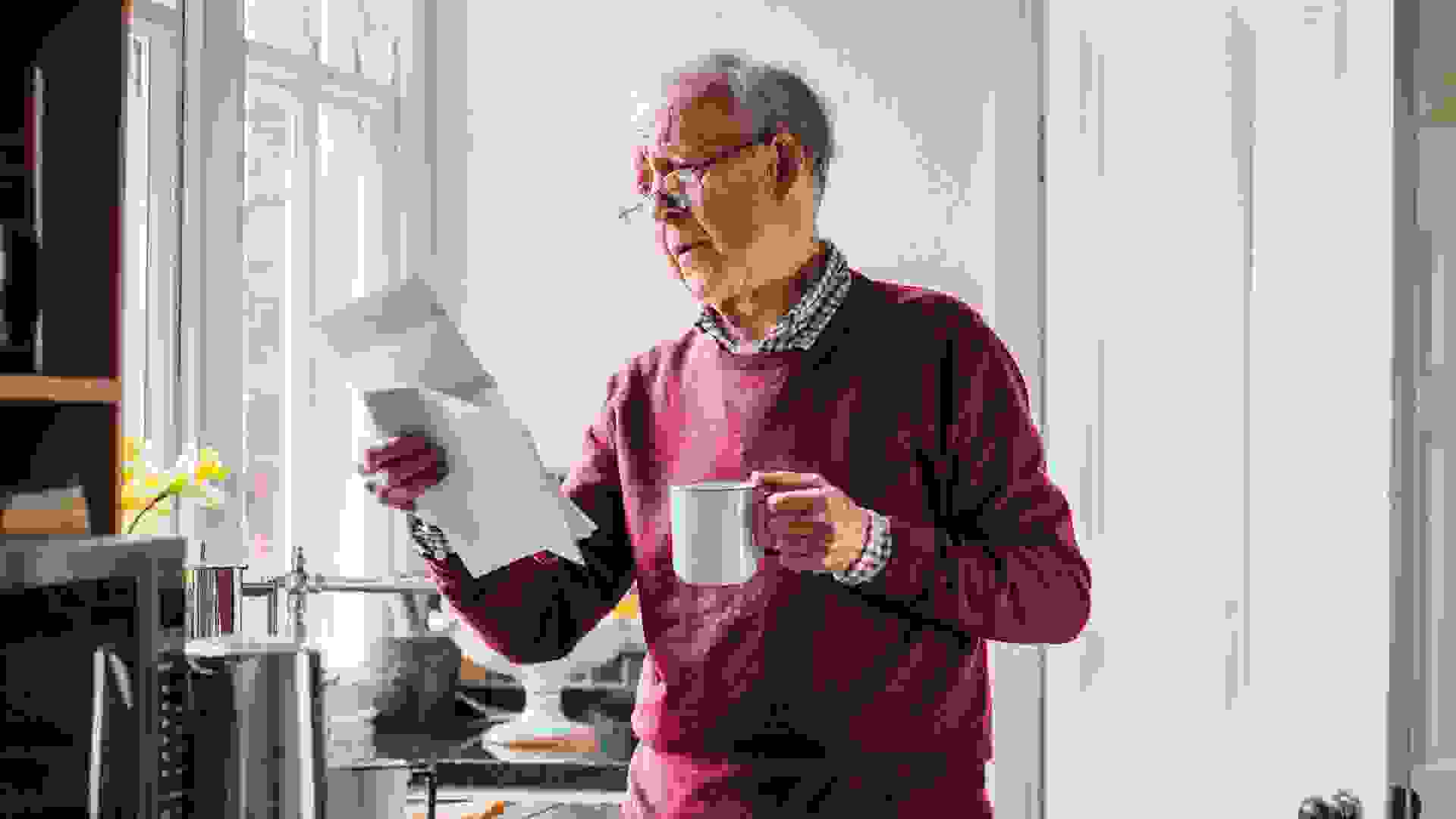 When it comes to financial scams, seniors are among the most frequent targets — to the tune of $2.9 billion in lost money a year in the United States, according to the U.S. Senate Special Committee…
READ MORE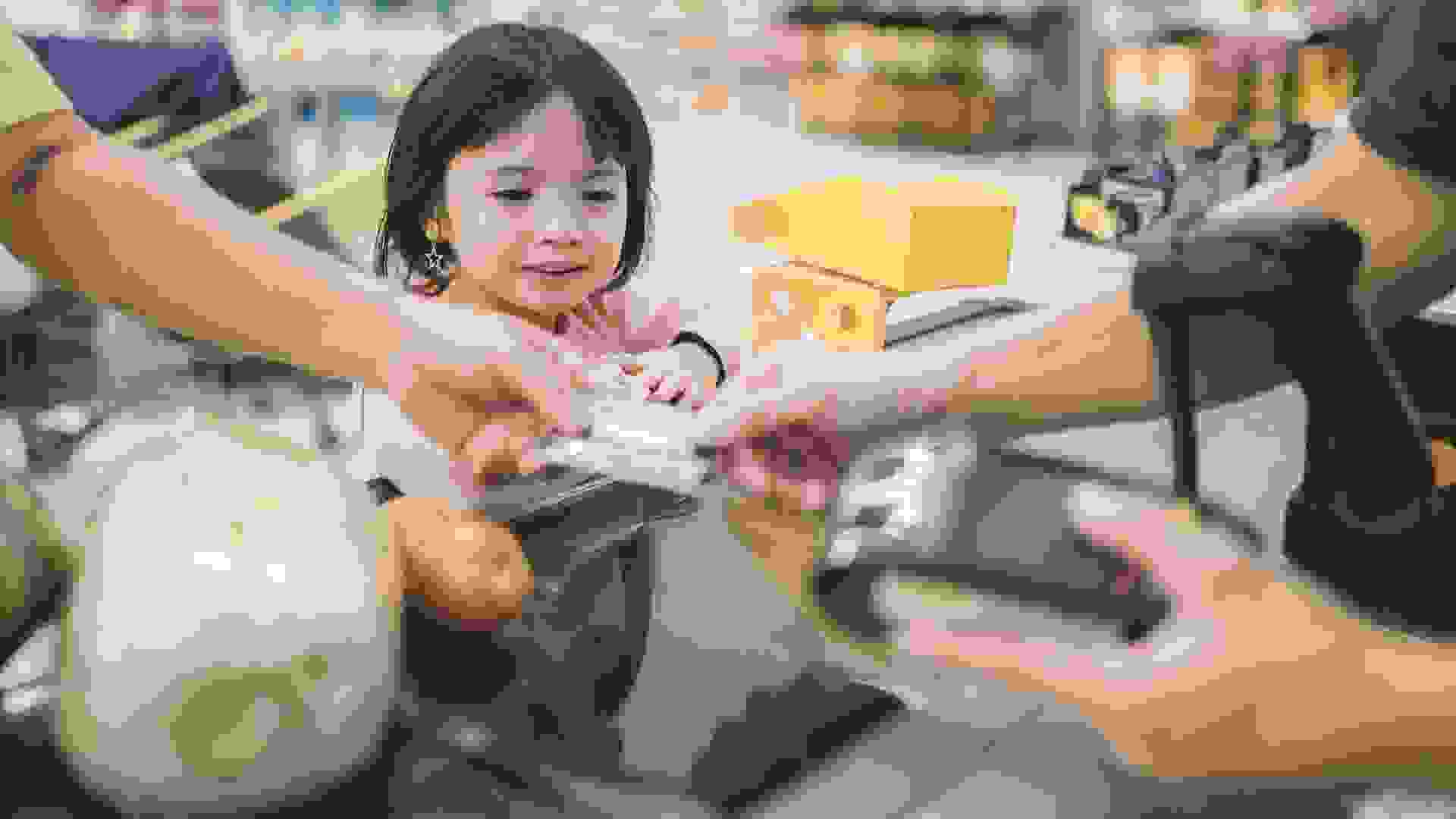 In Alabama, the Food Assistance Division of the Department of Human Resources administers the SNAP program. SNAP is a federal program that provides food-purchasing assistance to low-income households….
READ MORE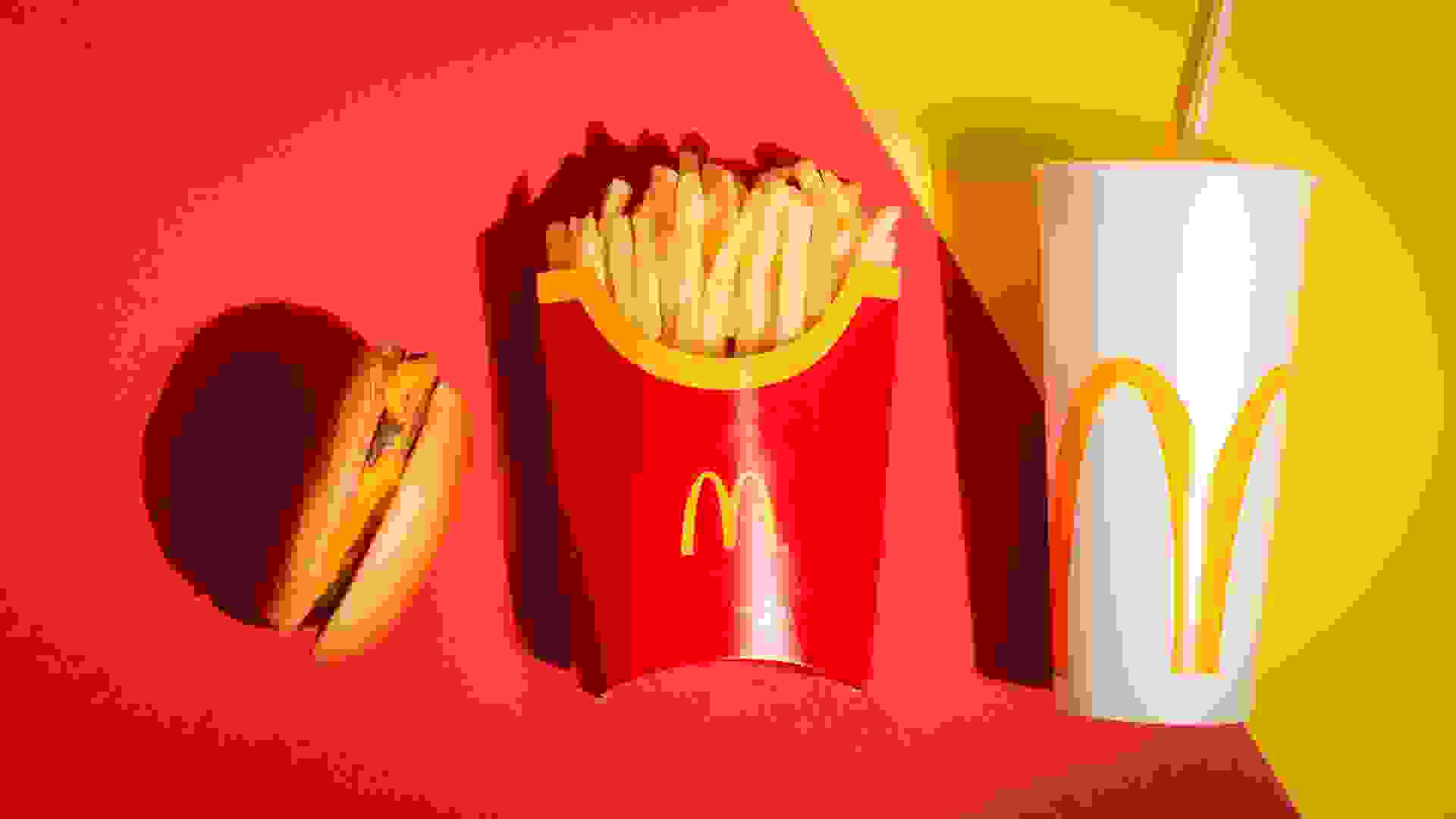 When restaurants — or really, any business — sets prices, they take several factors into consideration. First, there's the cost of goods and labor used to create their menu items and serve the food….
READ MORE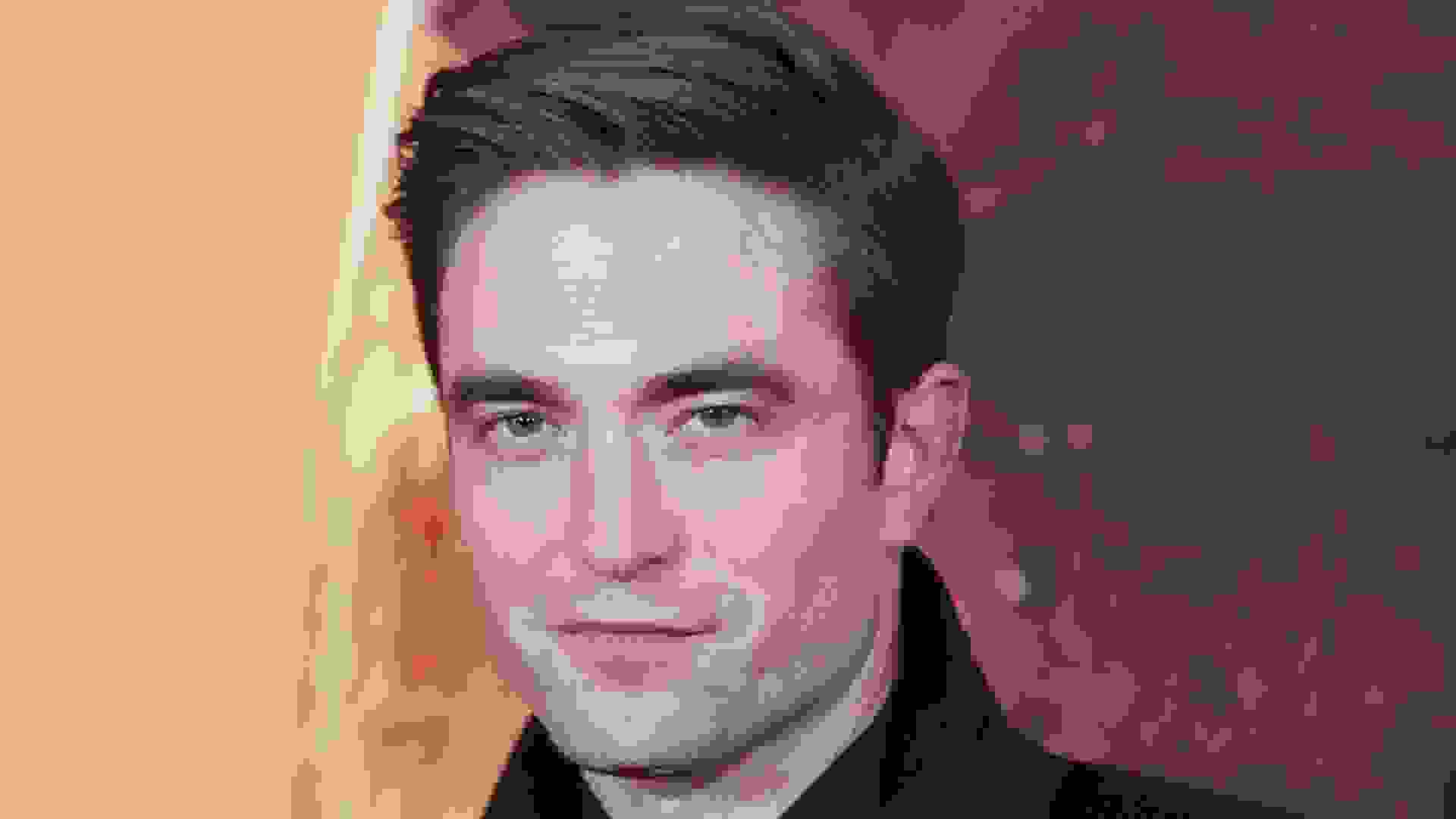 Robert Pattinson has a lot to celebrate as he turns 36 on May 13. As a successful English actor, he made fans swoon as Cedric Diggory in "Harry Potter and the Goblet of Fire" and even more so when he…
READ MORE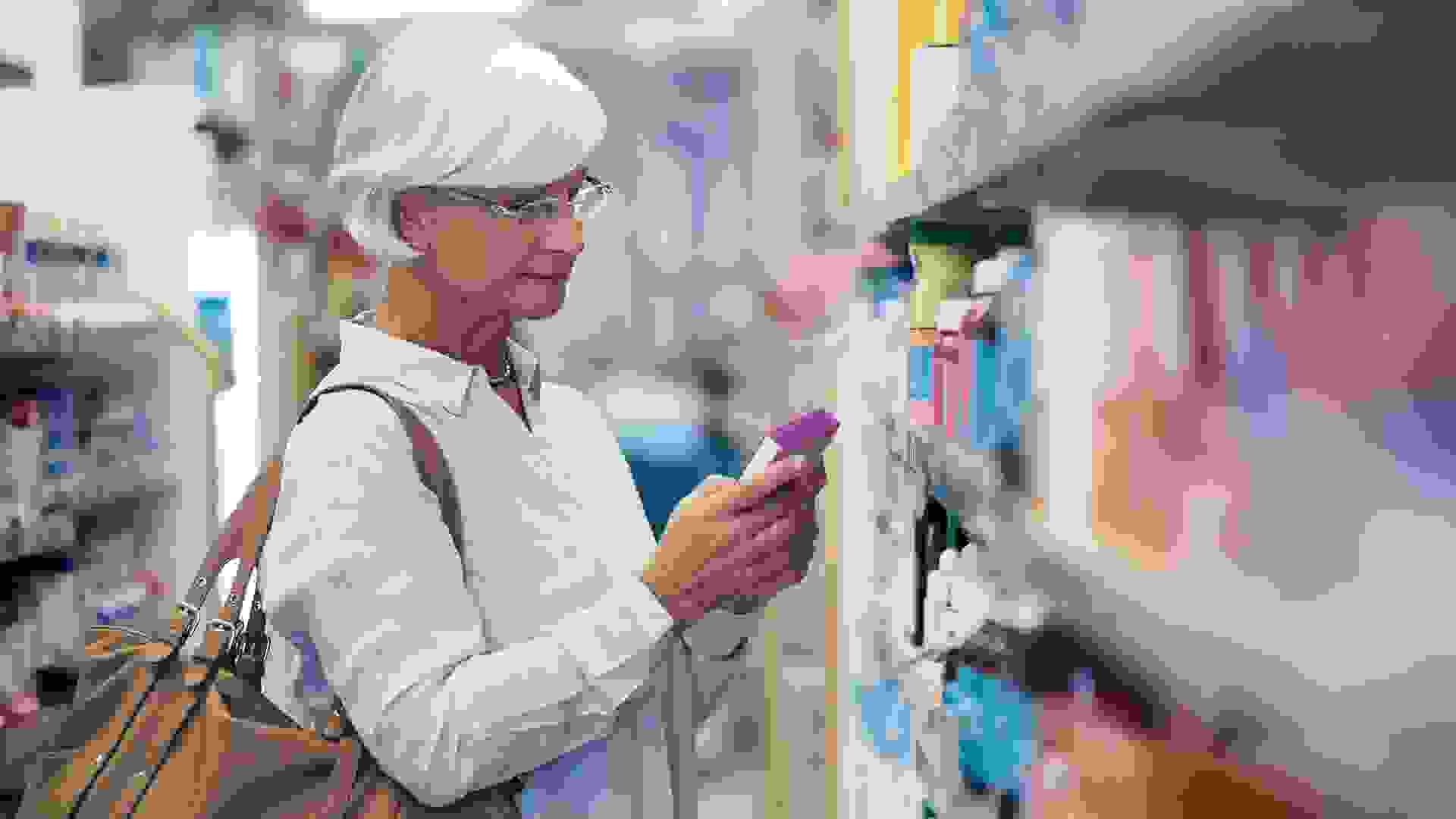 Seniors who haven't been able to enroll in Medicare in 2022 because of phone system delays at the Social Security Administration can now ask for additional time to sign up, even if their enrollment…
READ MORE
The national average gas price for regular unleaded at nearly $4.42 per gallon today — well over $1 more than this time last year, according to gasprices.aaa.com. This week alone, since Monday, May…
READ MORE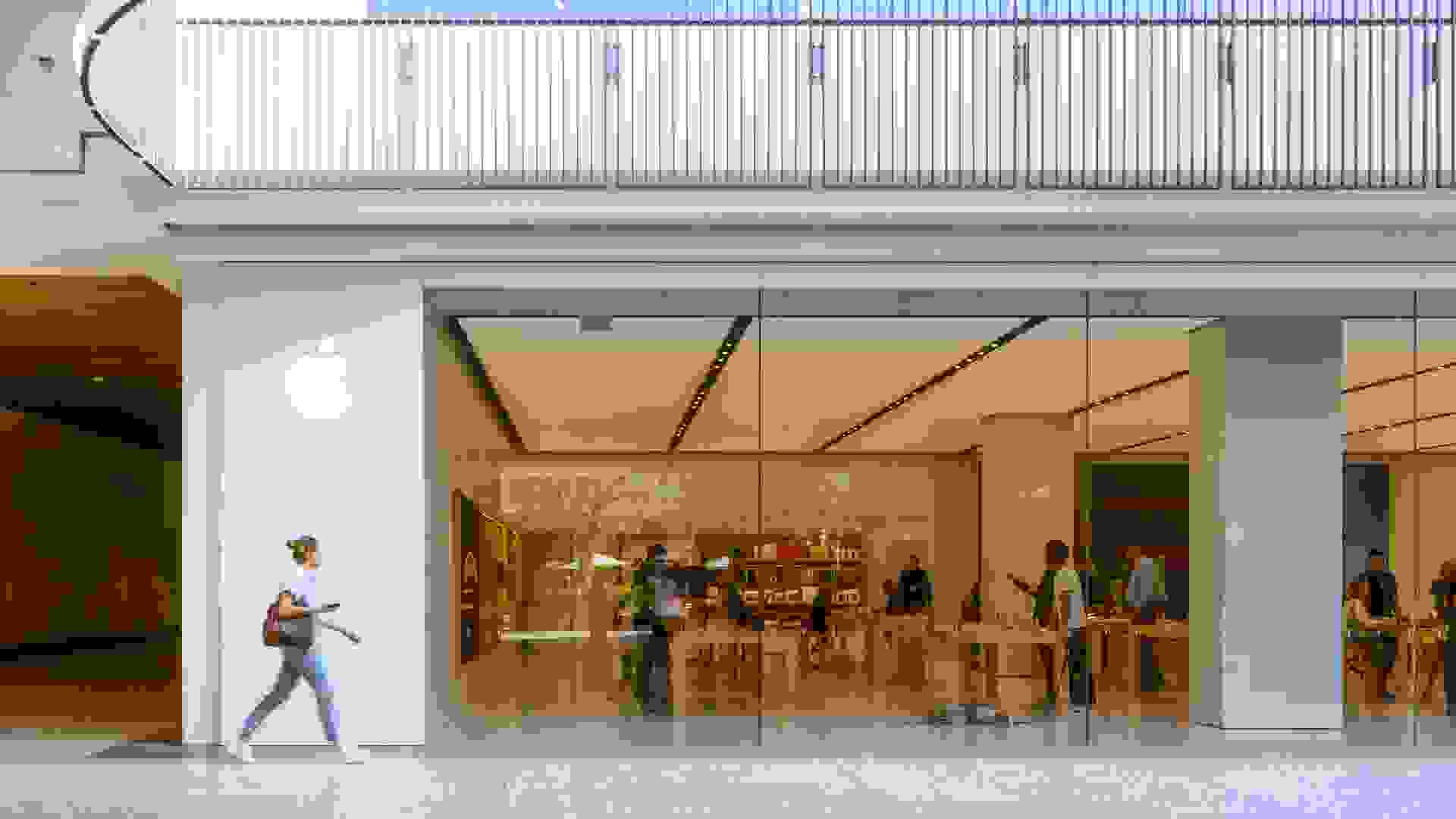 If you're looking to cash in on some holiday deals at Apple, be sure to do it before Christmas Day. Some major retailers keep their doors open during the holidays, but Apple isn't one of them. Apple…
READ MORE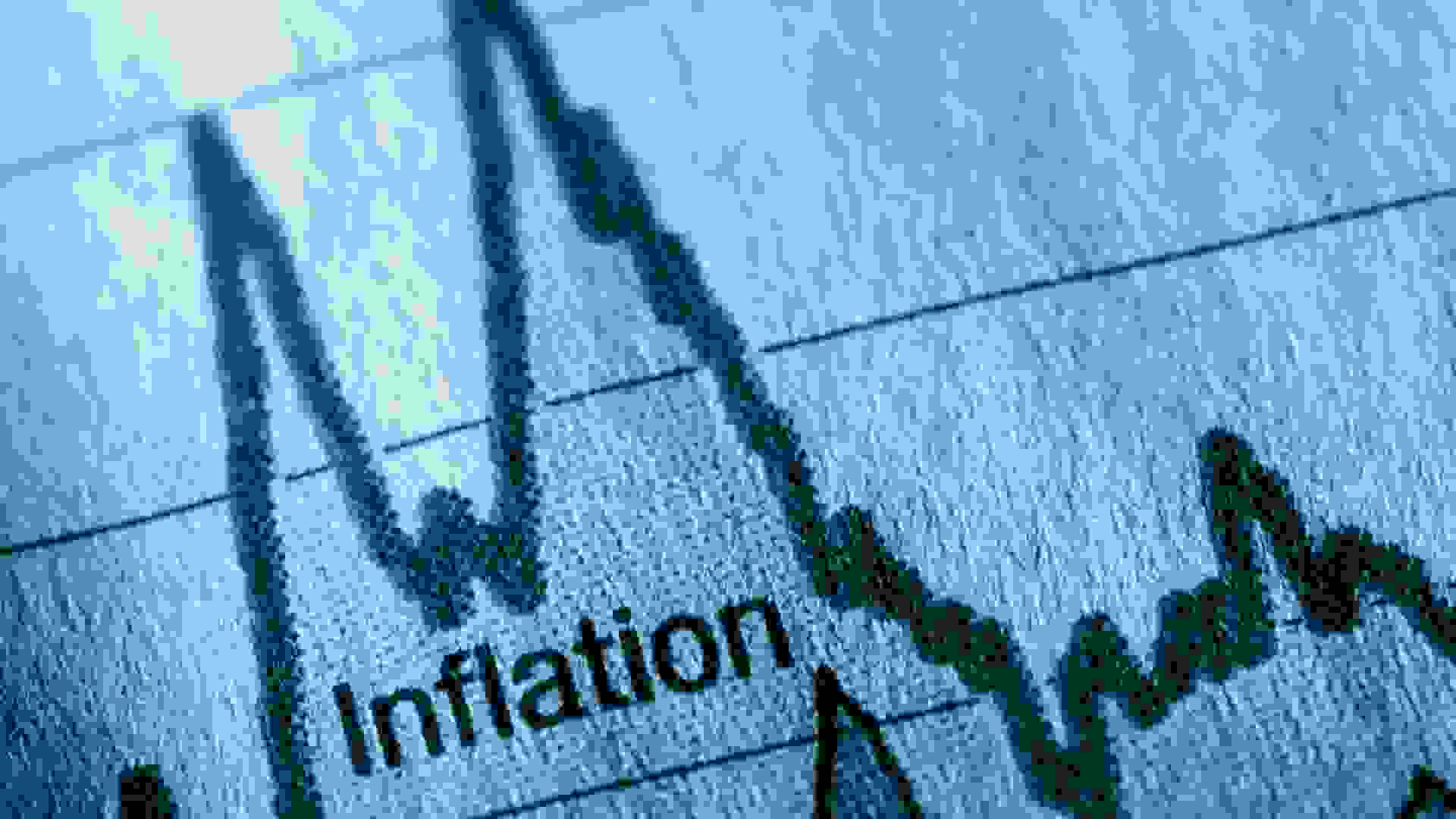 As prices continue to increase, the word "inflation" is making news headlines, but what does it mean?
READ MORE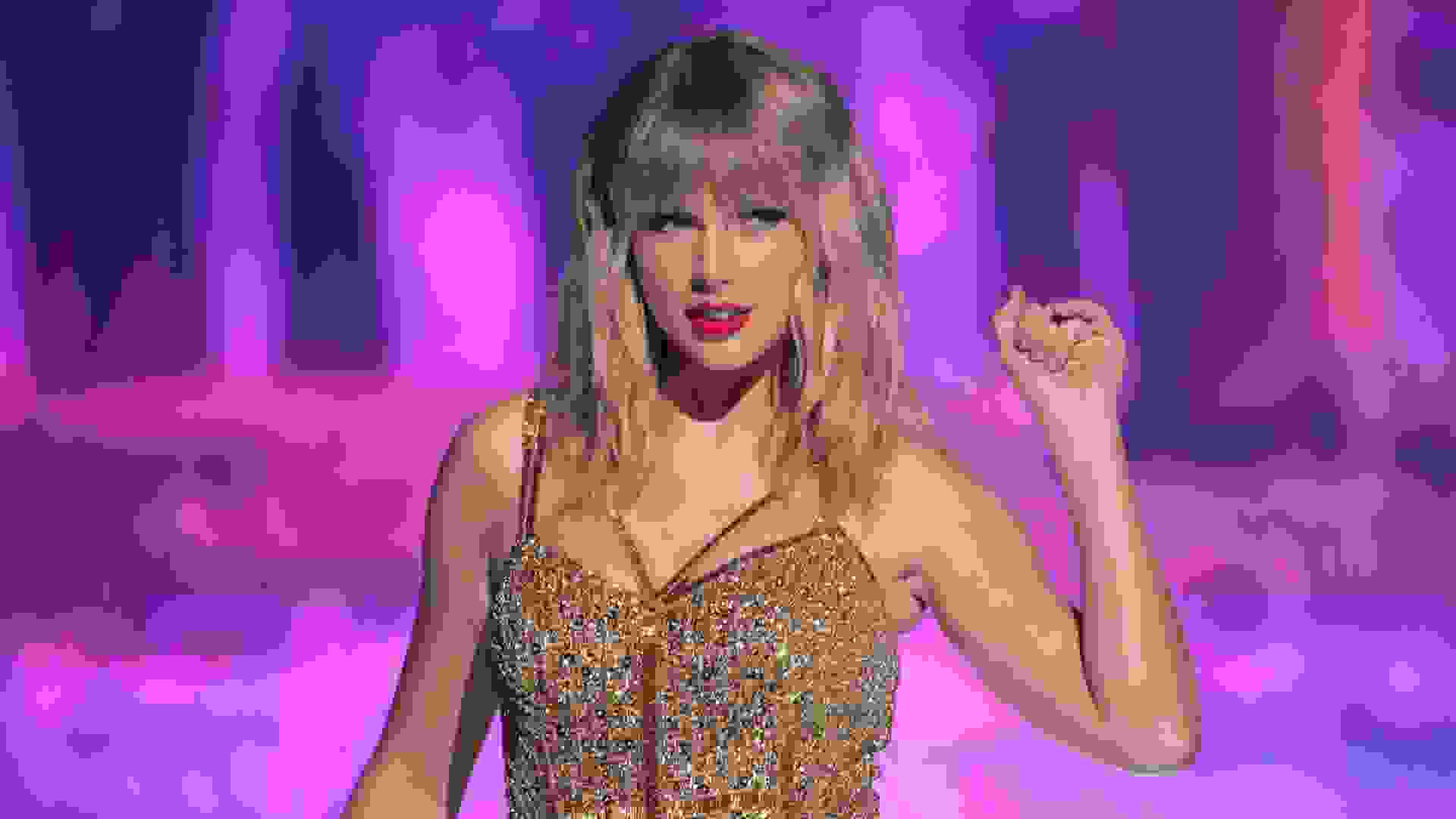 Nashville, Tennessee, is known as Music City, and it's the country music capital of the United States. Aspiring stars flock to Nashville, hoping to get their break in a city that the local chamber of…
READ MORE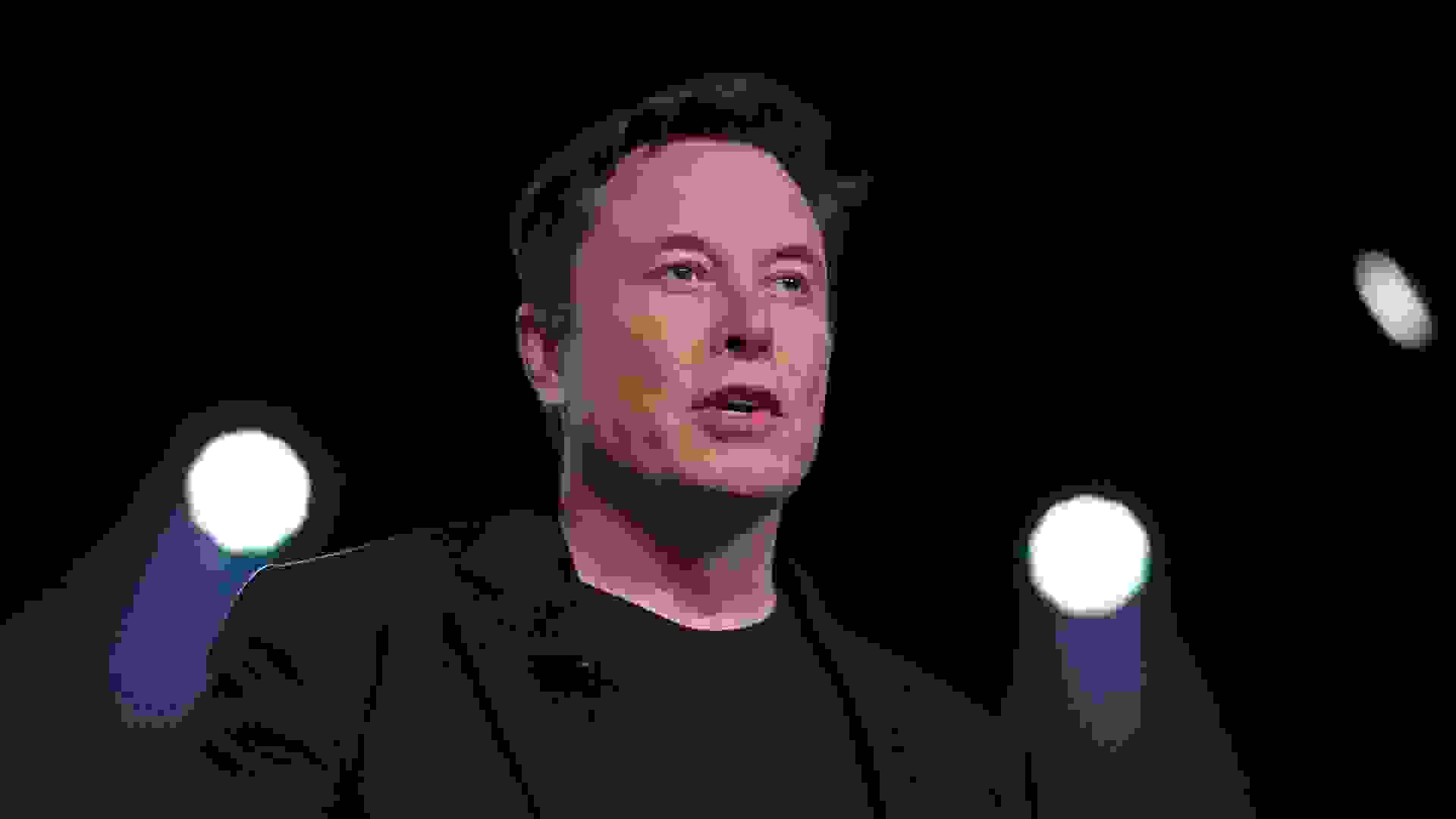 Elon Musk is under investigation by the Securities and Exchange Commission (SEC) for his delay in disclosing his stake in Twitter, per The Wall Street Journal. Discover: 10 Dollar Store Items That…
READ MORE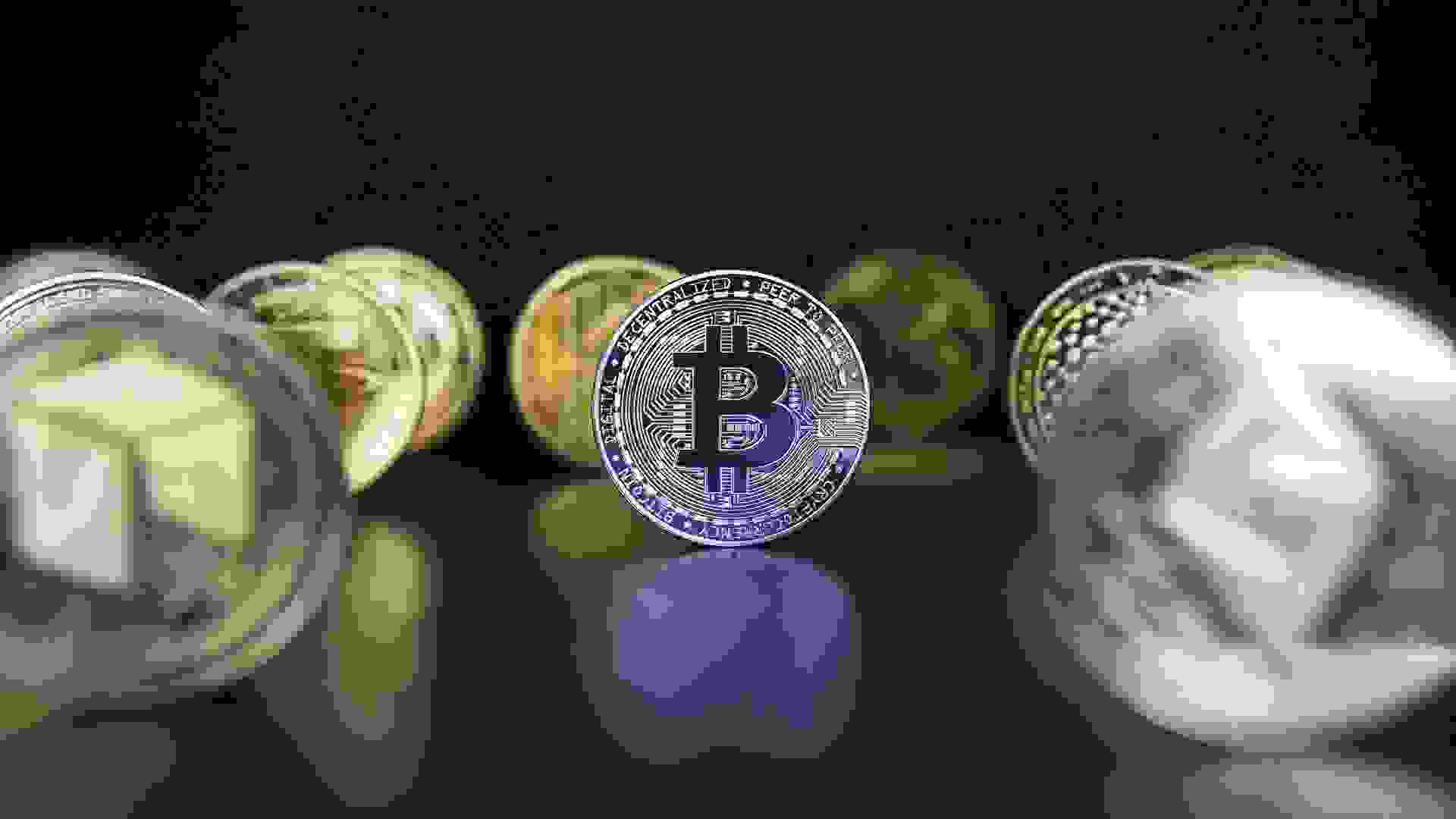 Cryptocurrency is digital money that isn't managed by a central system, like a government. Instead, it's based on blockchain technology, with bitcoin being the most popular one.
READ MORE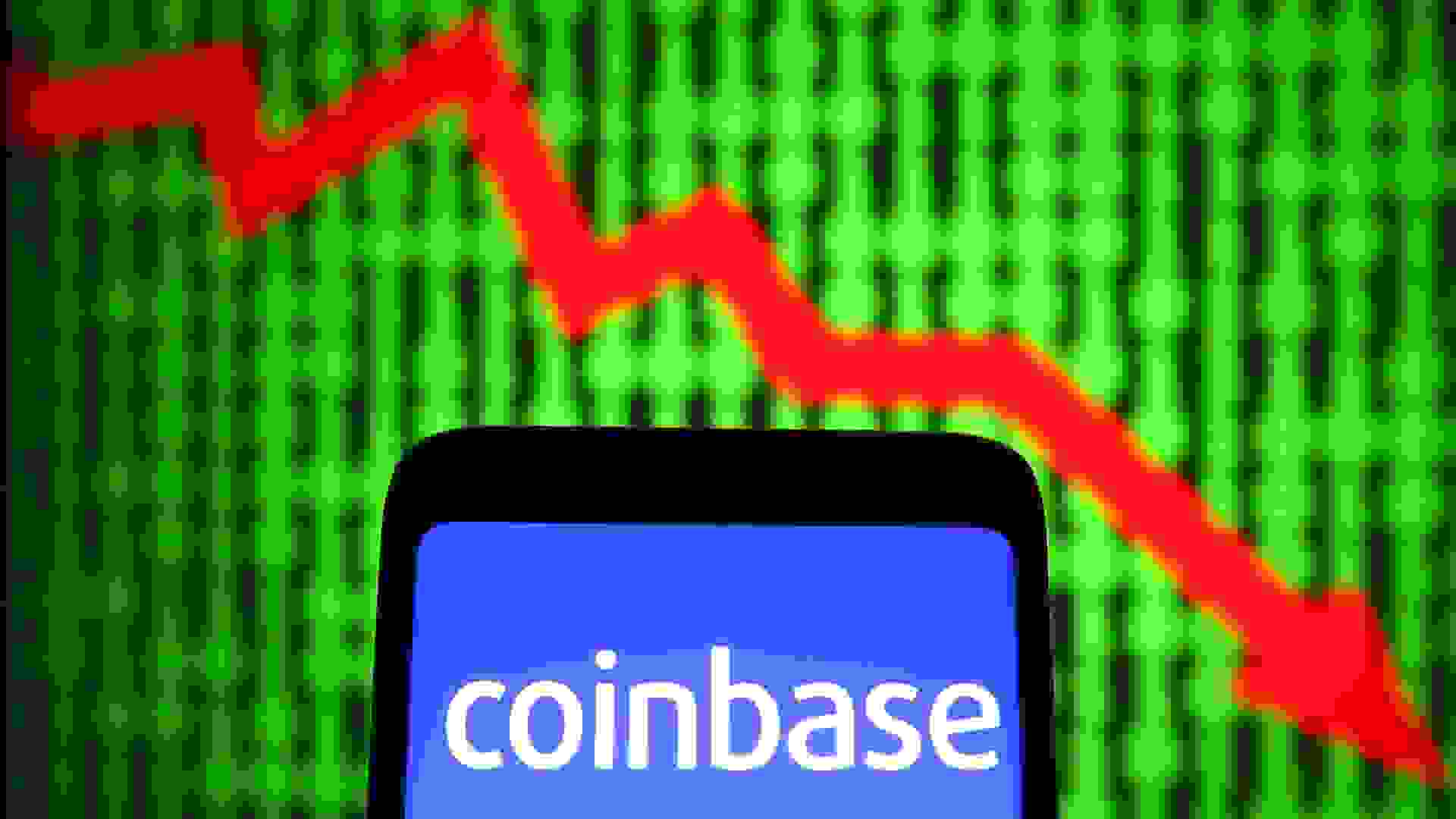 Cryptocurrency is currently exhibiting incredibly volatile market behavior, as major cryptocurrencies like bitcoin and ethereum have seen value loss over the last six months. To say that…
READ MORE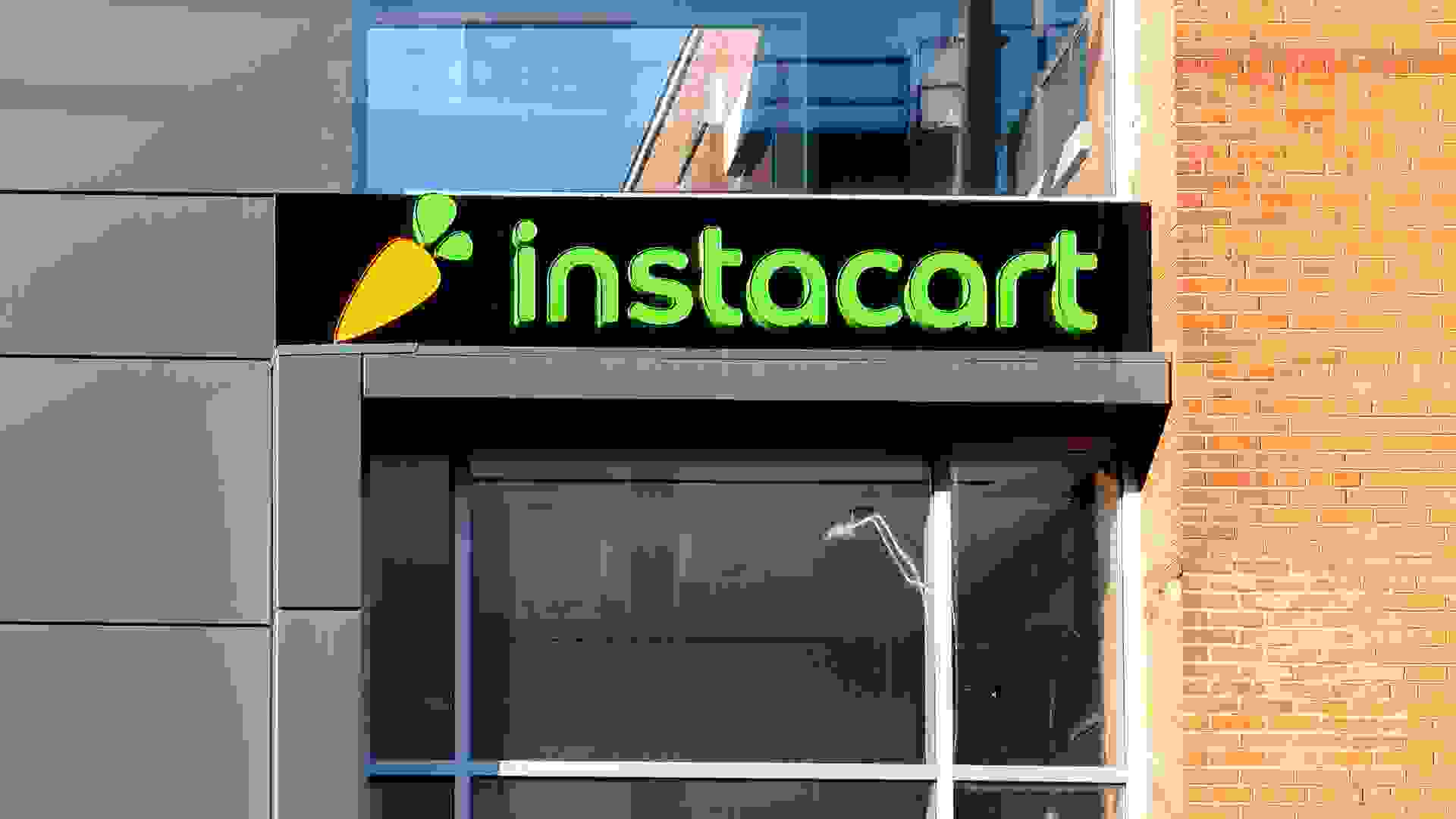 Online grocery delivery app Instacart has announced it has filed for an initial public offering (IPO) of its company. The filing was confidential, but Instacart's statement confirms an earlier…
READ MORE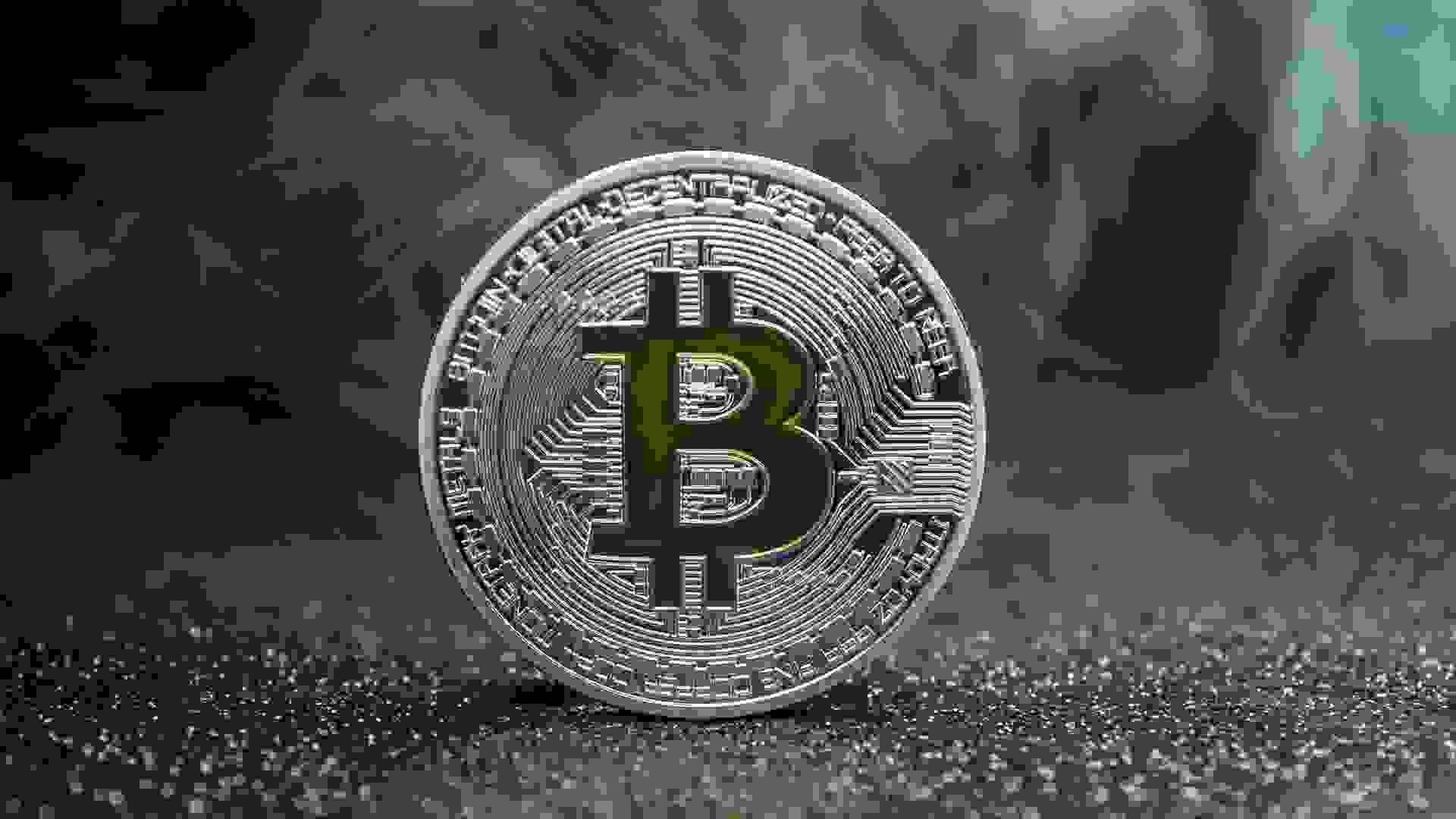 It has been a brutal couple of days for the global cryptocurrency market, as the price of major players such as Bitcoin and Ethereum crashed following the collapse of the TerraUSD stablecoin….
READ MORE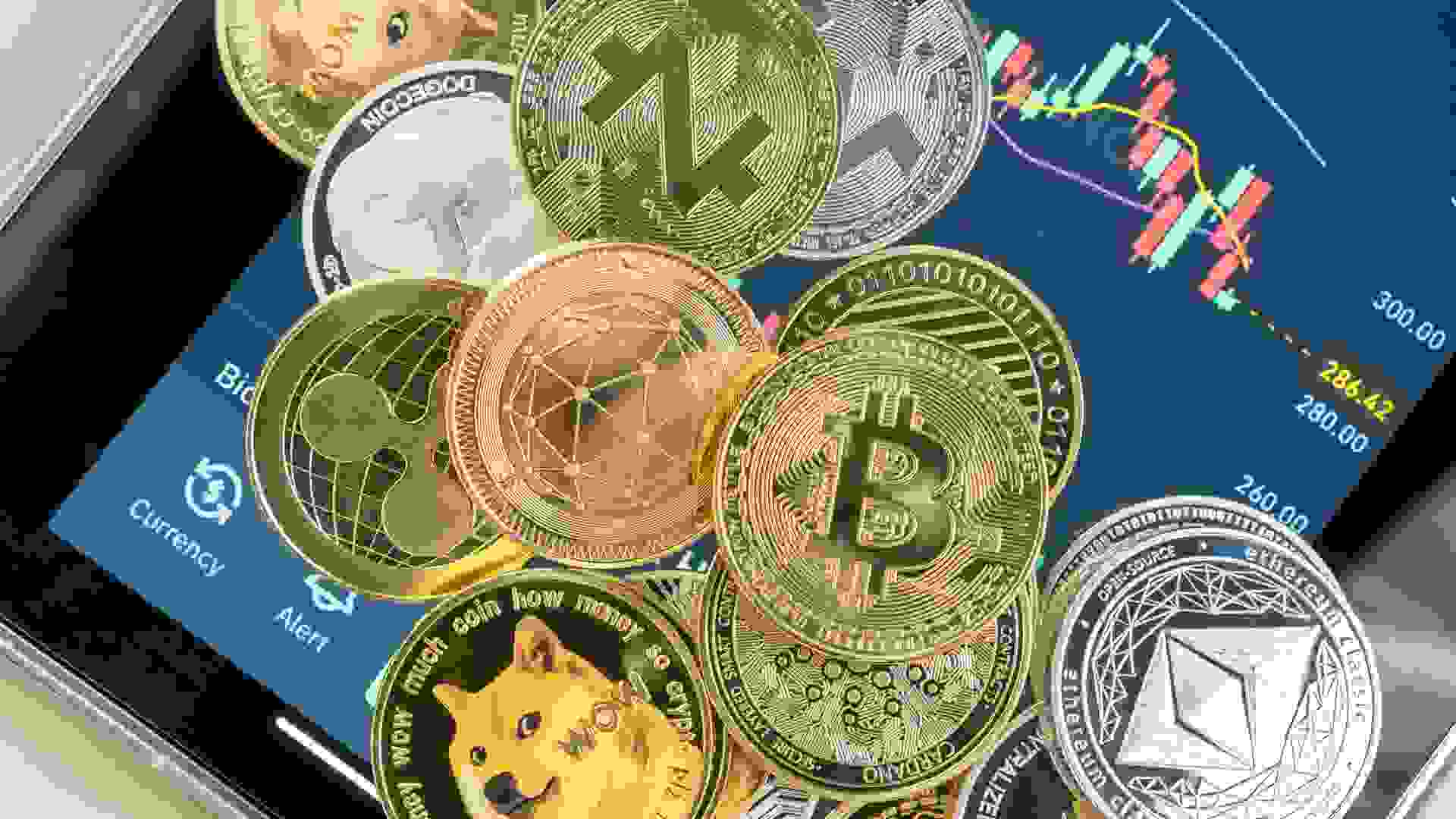 There are plenty of alternatives to Bitcoin and other big-name cryptocurrencies. If you're ready to invest in some crypto, consider these affordable options.
READ MORE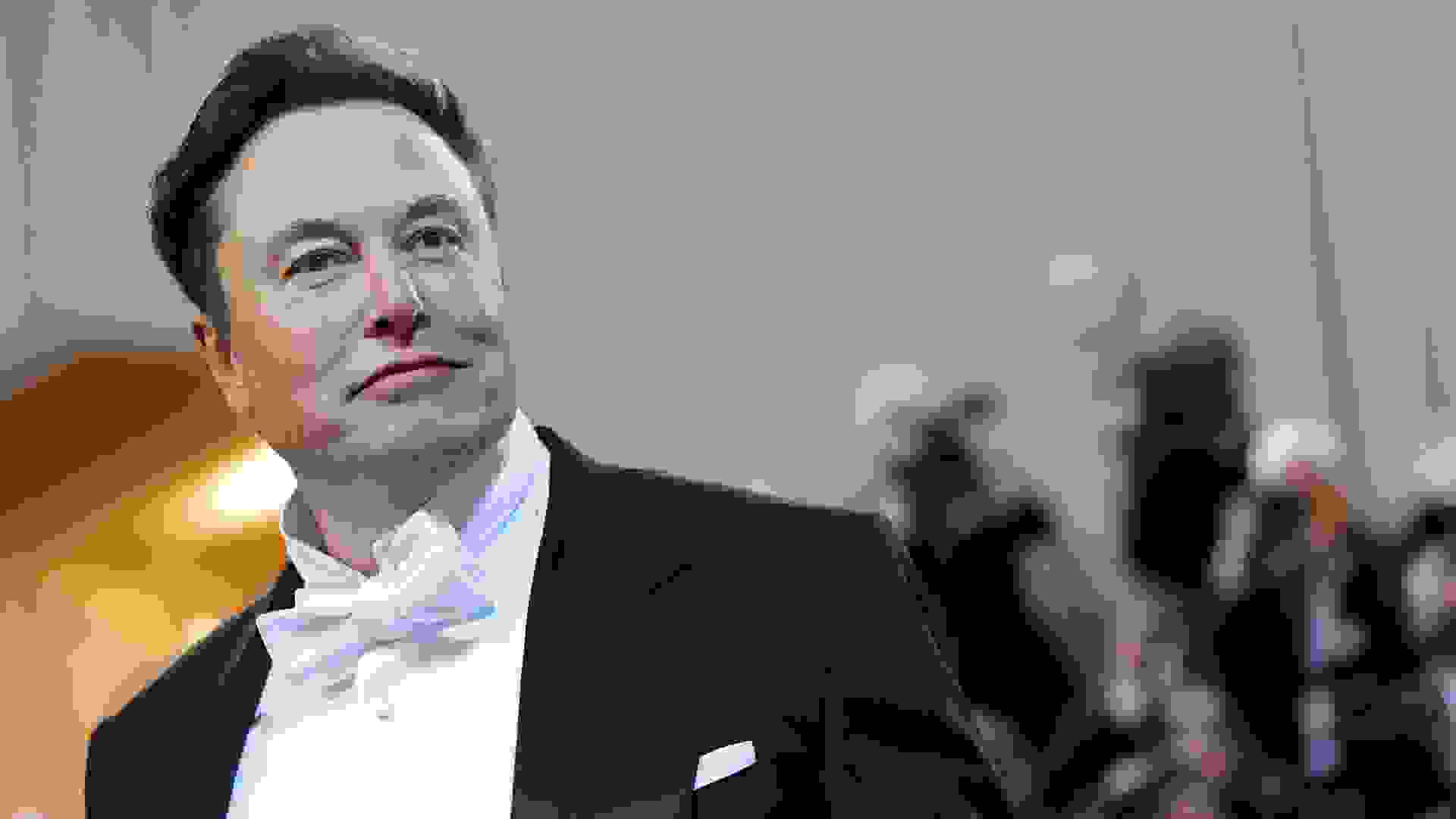 Will Elon Musk have to ban Elon Musk from Twitter when he finally takes over the social media platform? Probably not, but the Tesla CEO is in hot water over a tweet he made four years ago. See: Elon…
READ MORE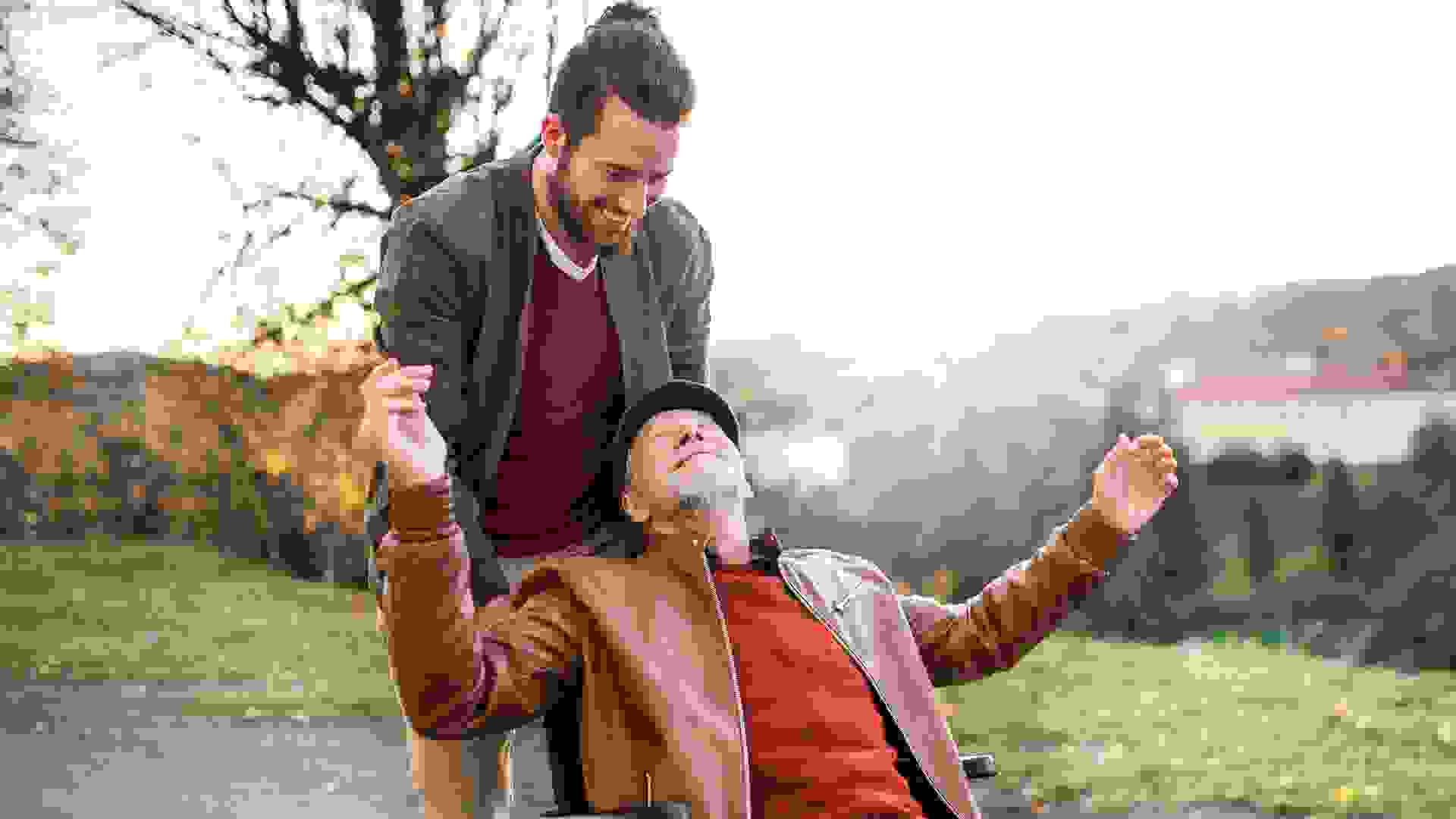 Social Security Disability Insurance (SSDI) and Supplemental Security Income (SSI) are both programs under the Social Security Administration (SSA) that pay benefits to those who are disabled or…
READ MORE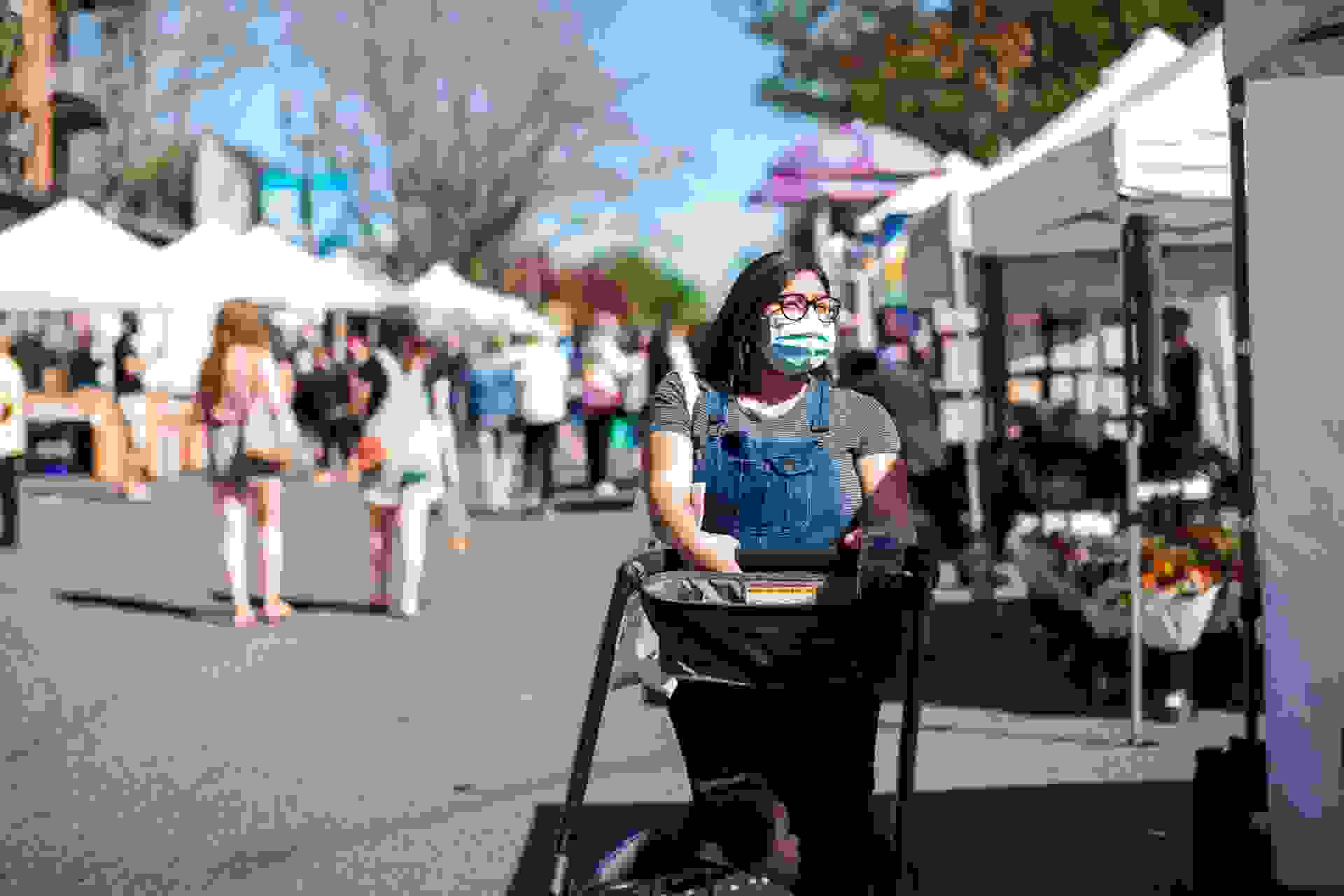 The Louisiana Department of Agriculture and Forestry (LDAF) plans to update its Farmers' Market Nutrition Program (FMNP) by adding new vendors, according to a statement released on May 3 by LDAF….
READ MORE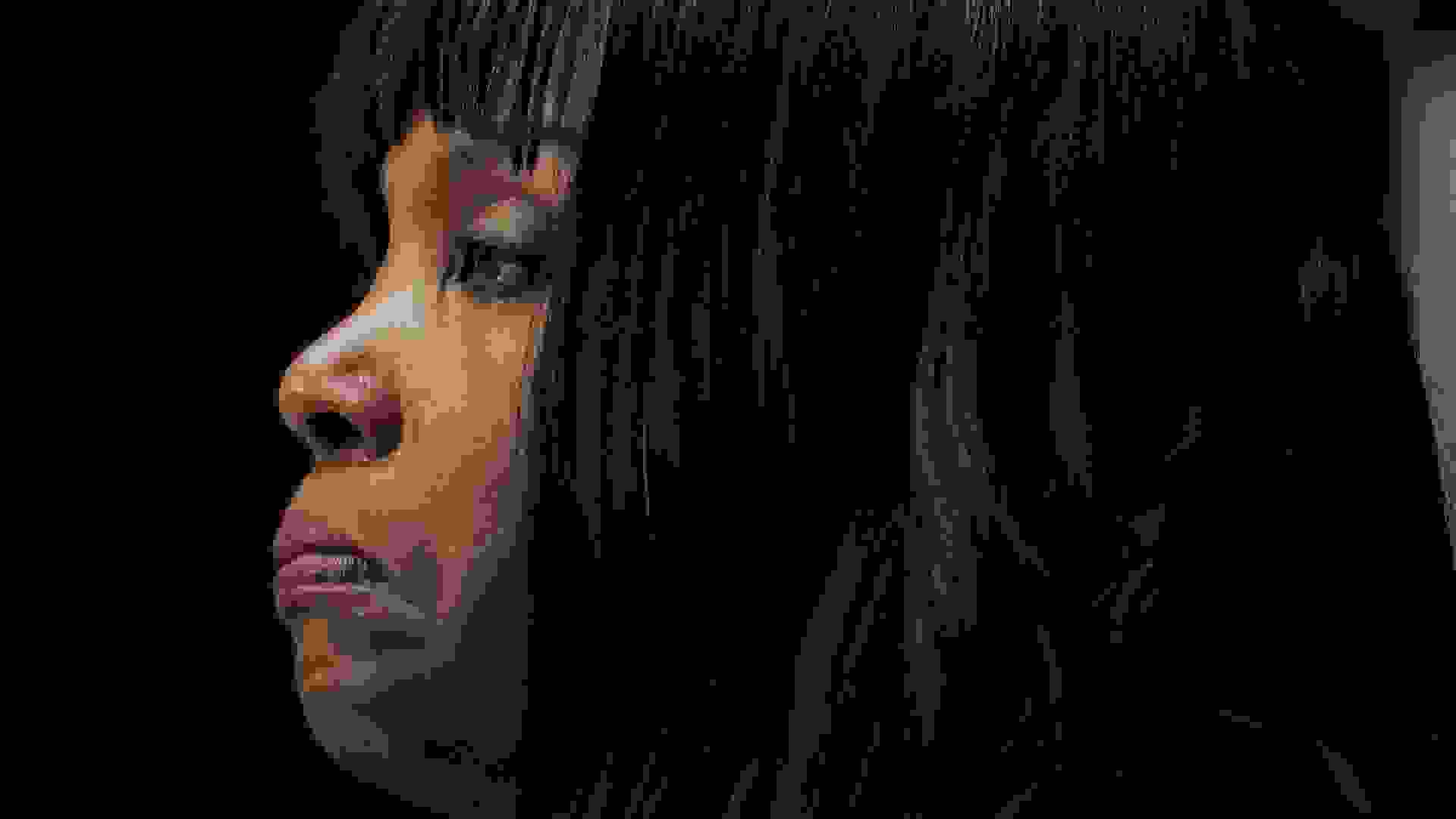 In his continuing effort to diversify top federal positions, President Joe Biden's nomination of Dr. Lisa DeNell Cook to serve in the Federal Reserve System was approved and for the first time in its…
READ MORE