Small Business Spotlight 2022
Spread the Word
Share with your friends and help a small business!
Featured Stories from the 2021 Small Business Spotlight on GOBankingRates
Related Articles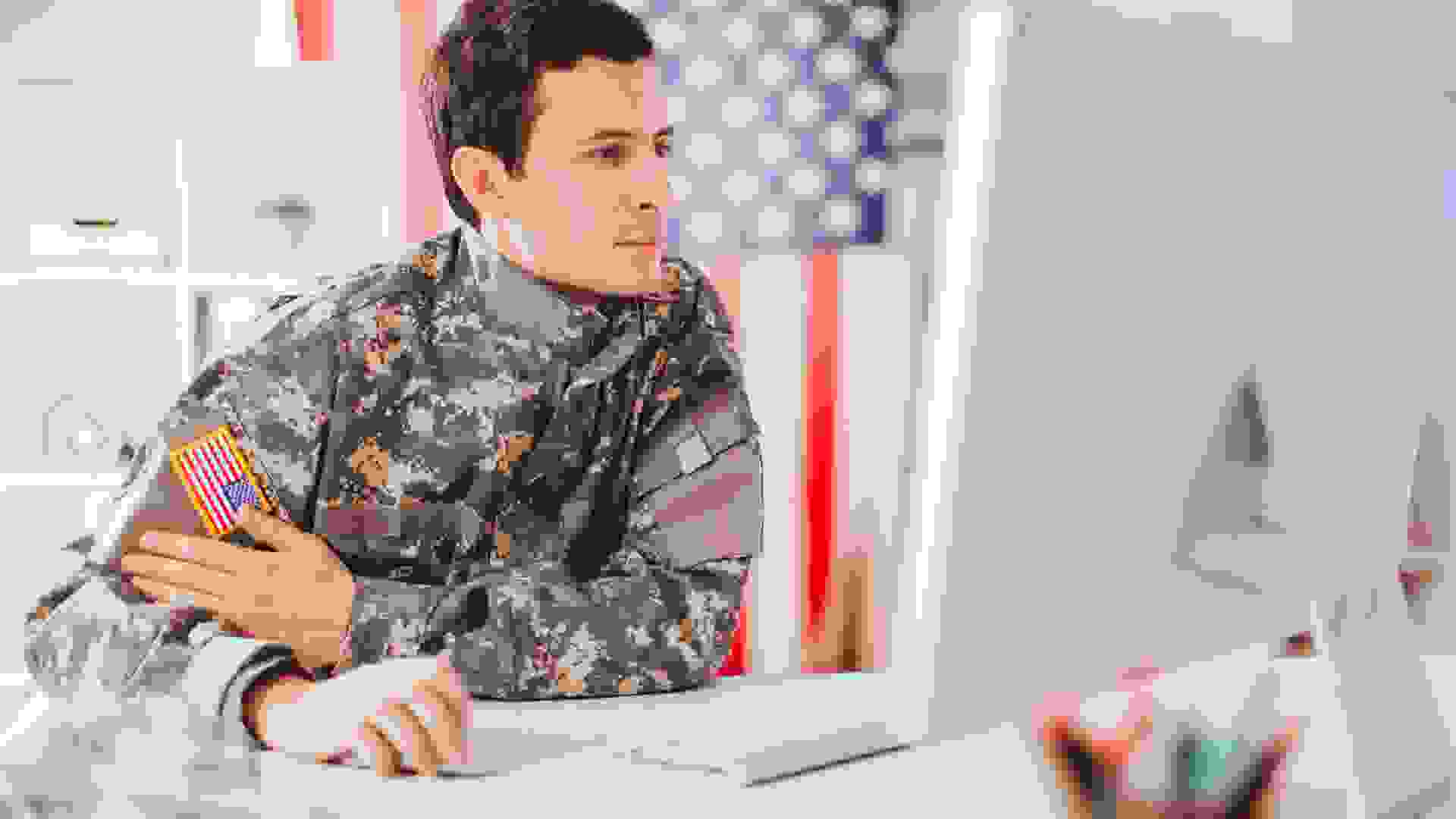 Save For Your Future
Sponsors of
Save For Your Future
Sponsors of
The Latest from GOBankingRates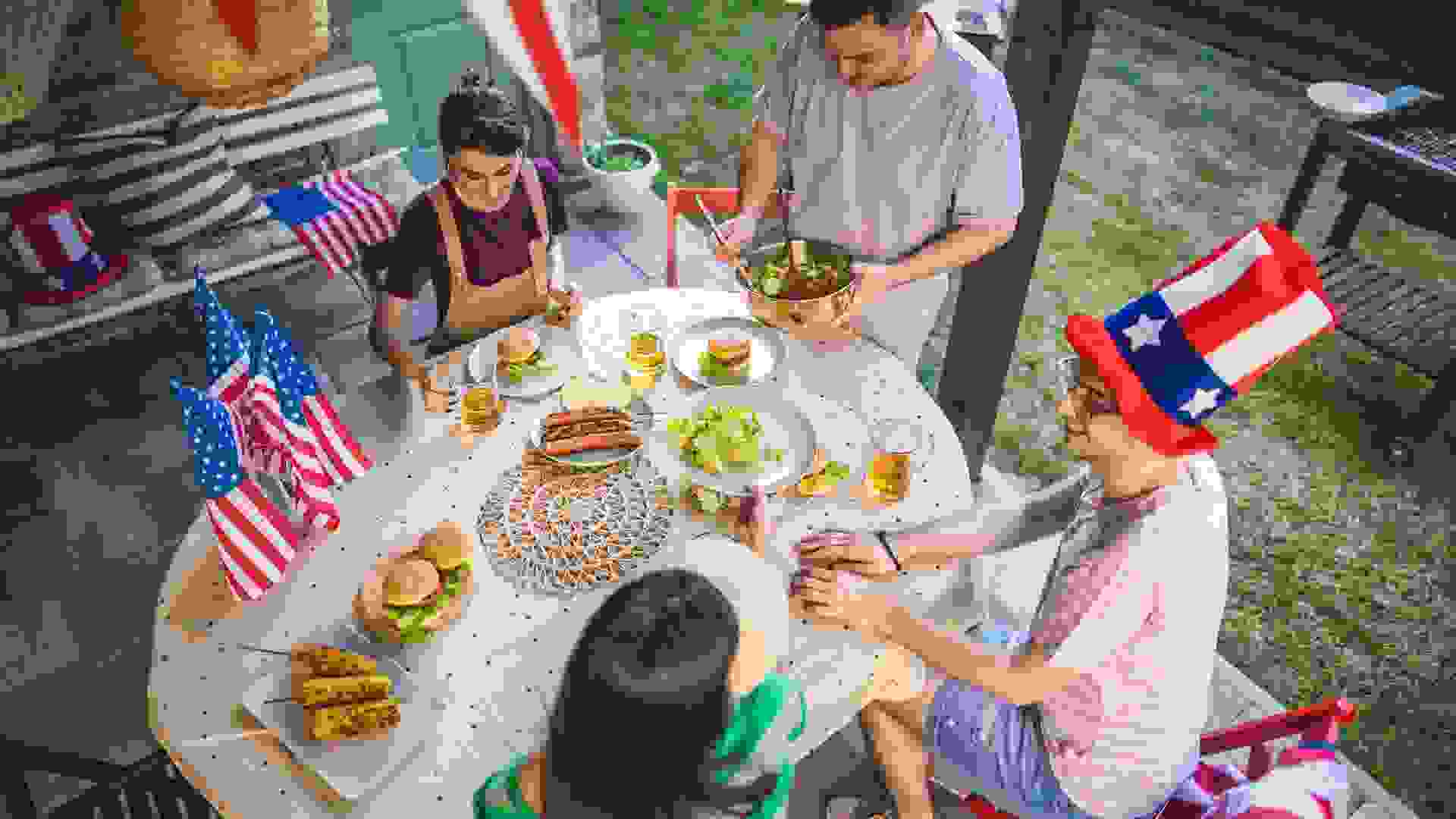 Your July 4 barbecue will be 17% more expensive this year, due to a 41-year high inflation, supply chain disruptions and the war in Ukraine, according to the American Farm Bureau Federation (AFBF)….
READ MORE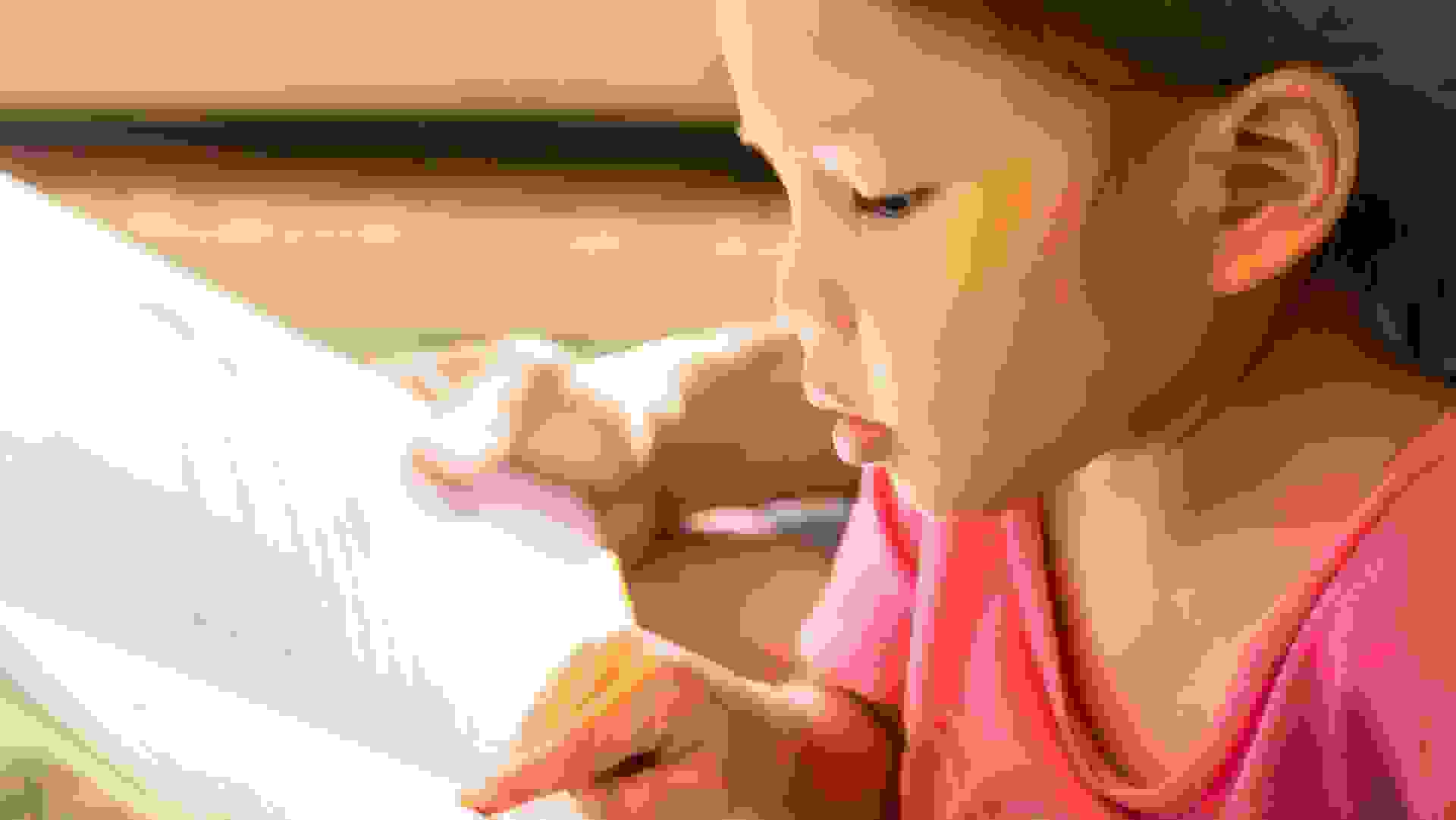 Not surprisingly, we often think of government child benefit programs in financial terms. Government-sponsored programs like the Child Tax Credit and other tax breaks available to parents are…
READ MORE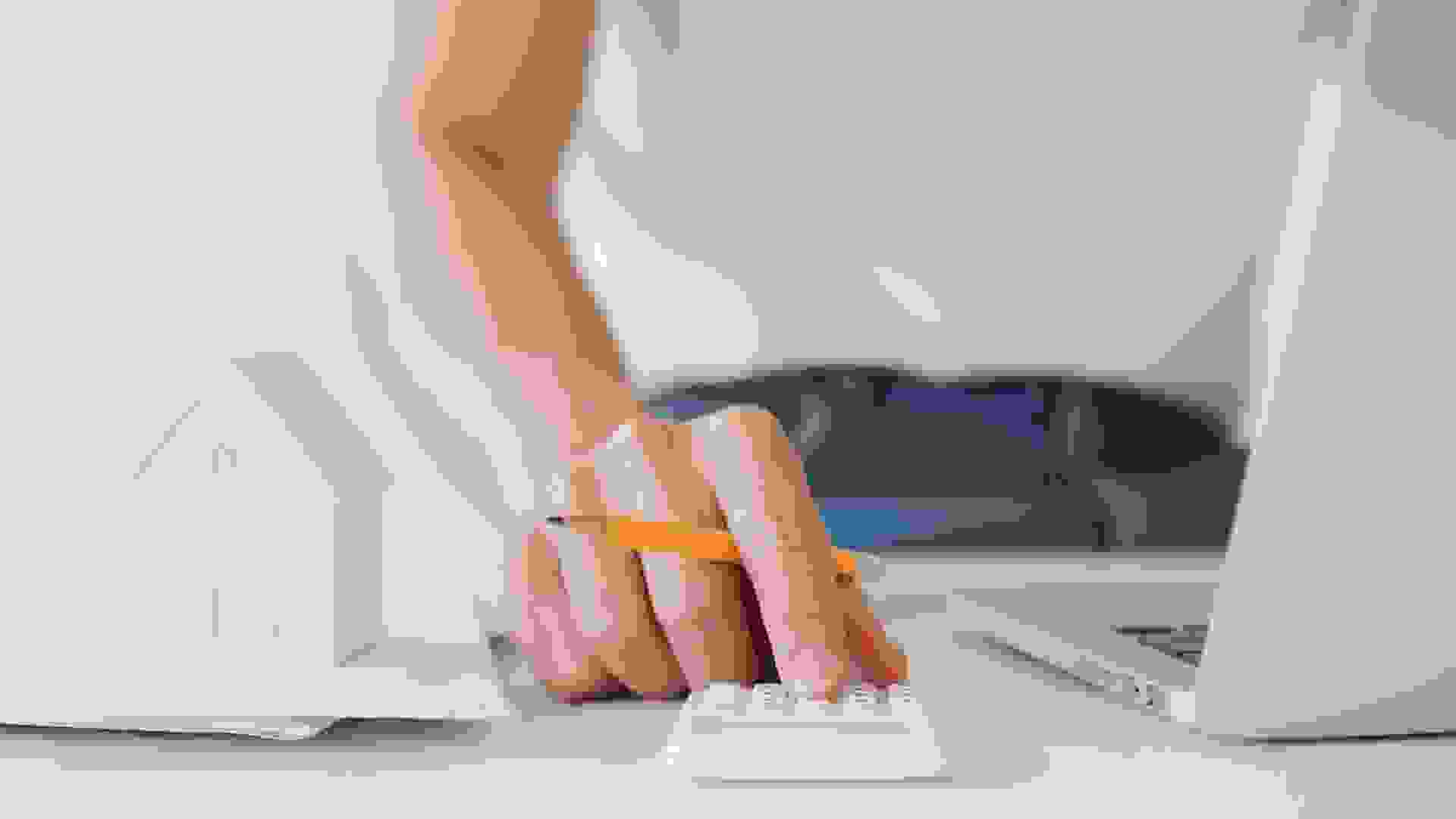 StellarFi, a public benefit corporation, announced the public release of its new fintech platform, which helps individuals build their credit by paying their bills on time through the platform. See:…
READ MORE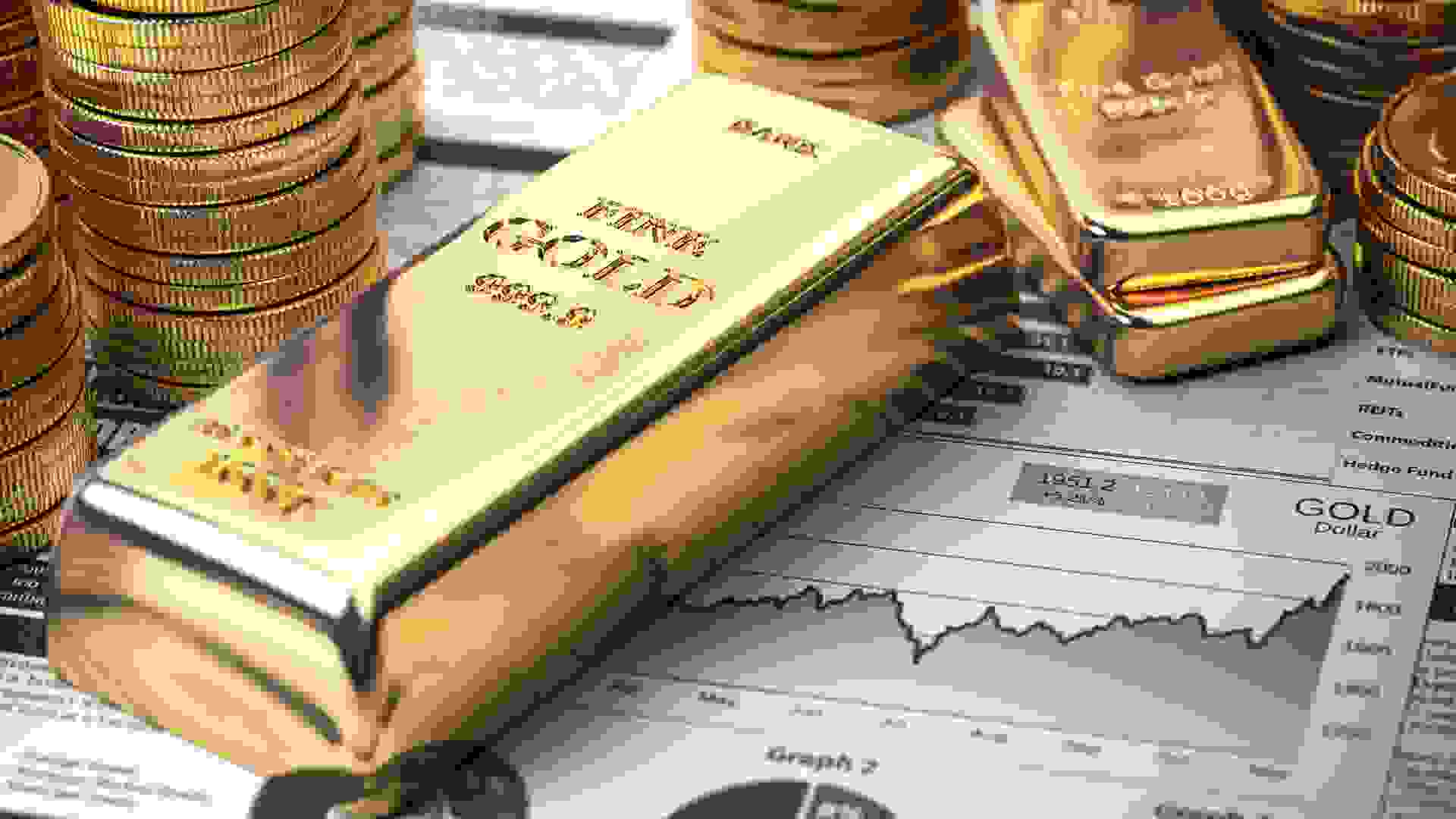 The G7 — which is gathering in Germany during a three-day summit — has announced a ban on Russian gold on June 28, following promises of as much tweeted by several of the group nation's leaders. The…
READ MORE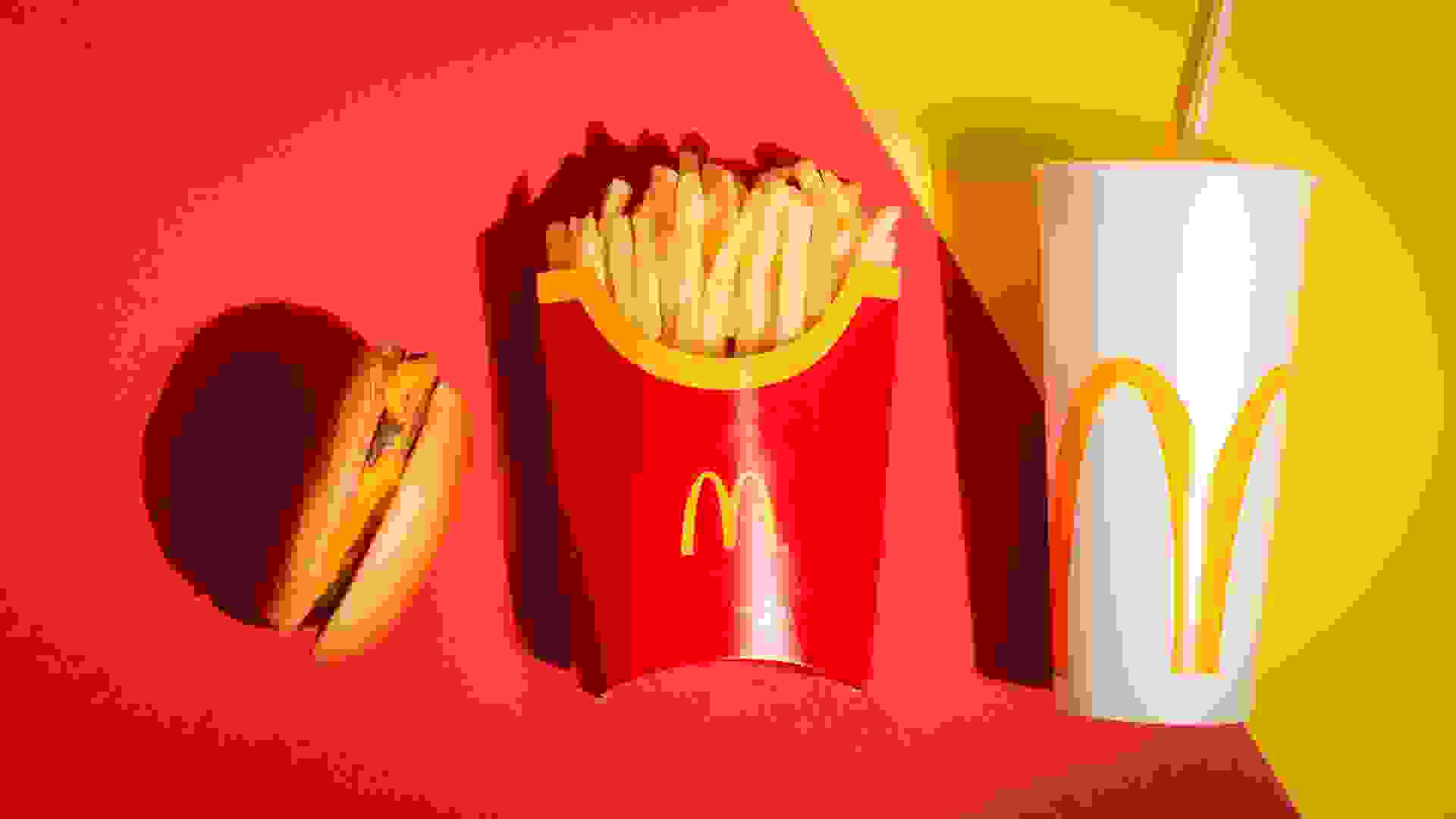 When restaurants — or really, any business — sets prices, they take several factors into consideration. First, there's the cost of goods and labor used to create their menu items and serve the food….
READ MORE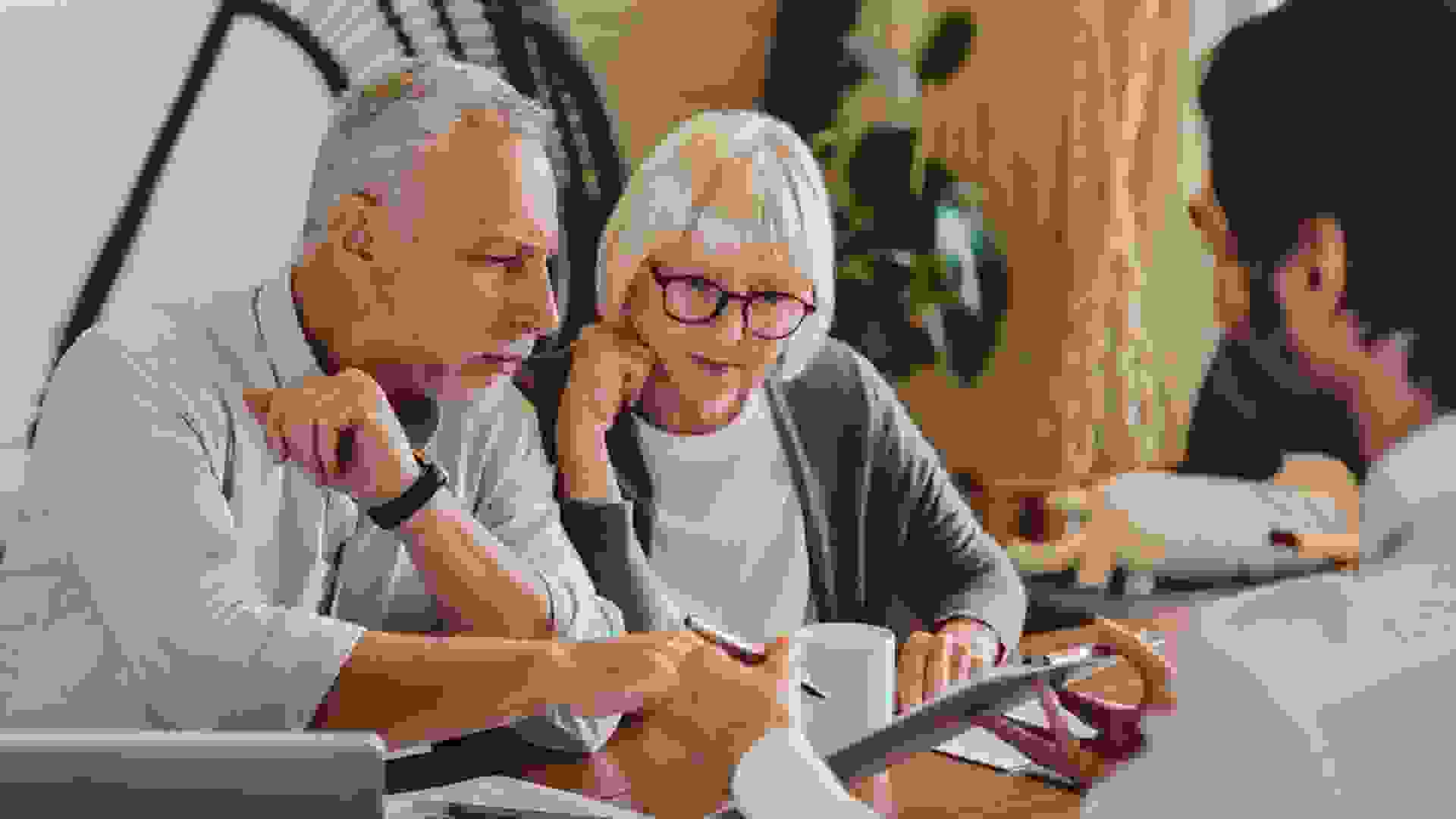 A bear market isn't just a time to go crawling into your investment hibernation until the bear finally leaves; it's also an opportunity to take advantage of certain forces that work in your favor….
READ MORE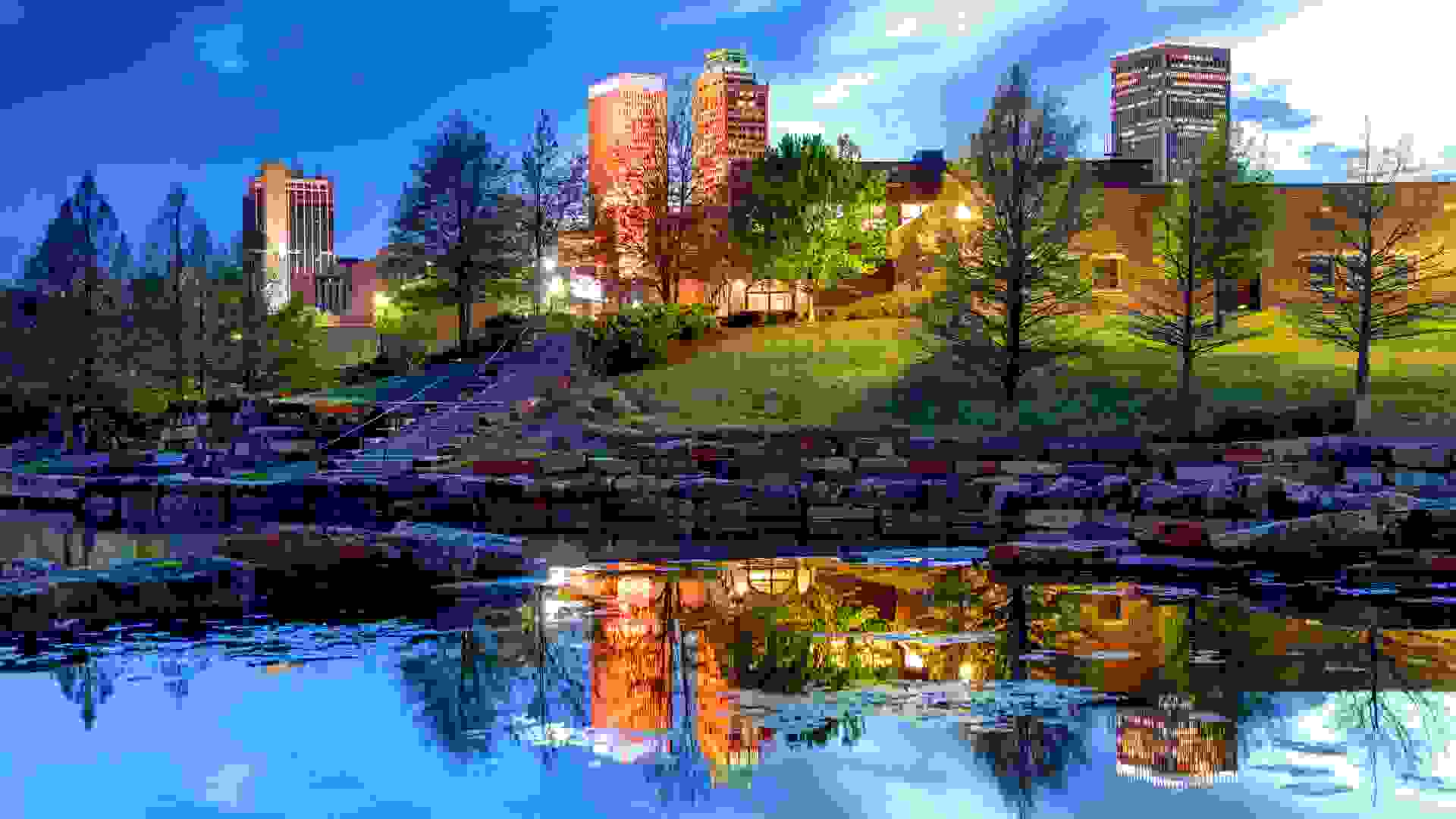 If you've joined the remote-work revolution, you might have the opportunity to move wherever you want for the first time in your career. If you're looking for a change of pace in a brand-new place,…
READ MORE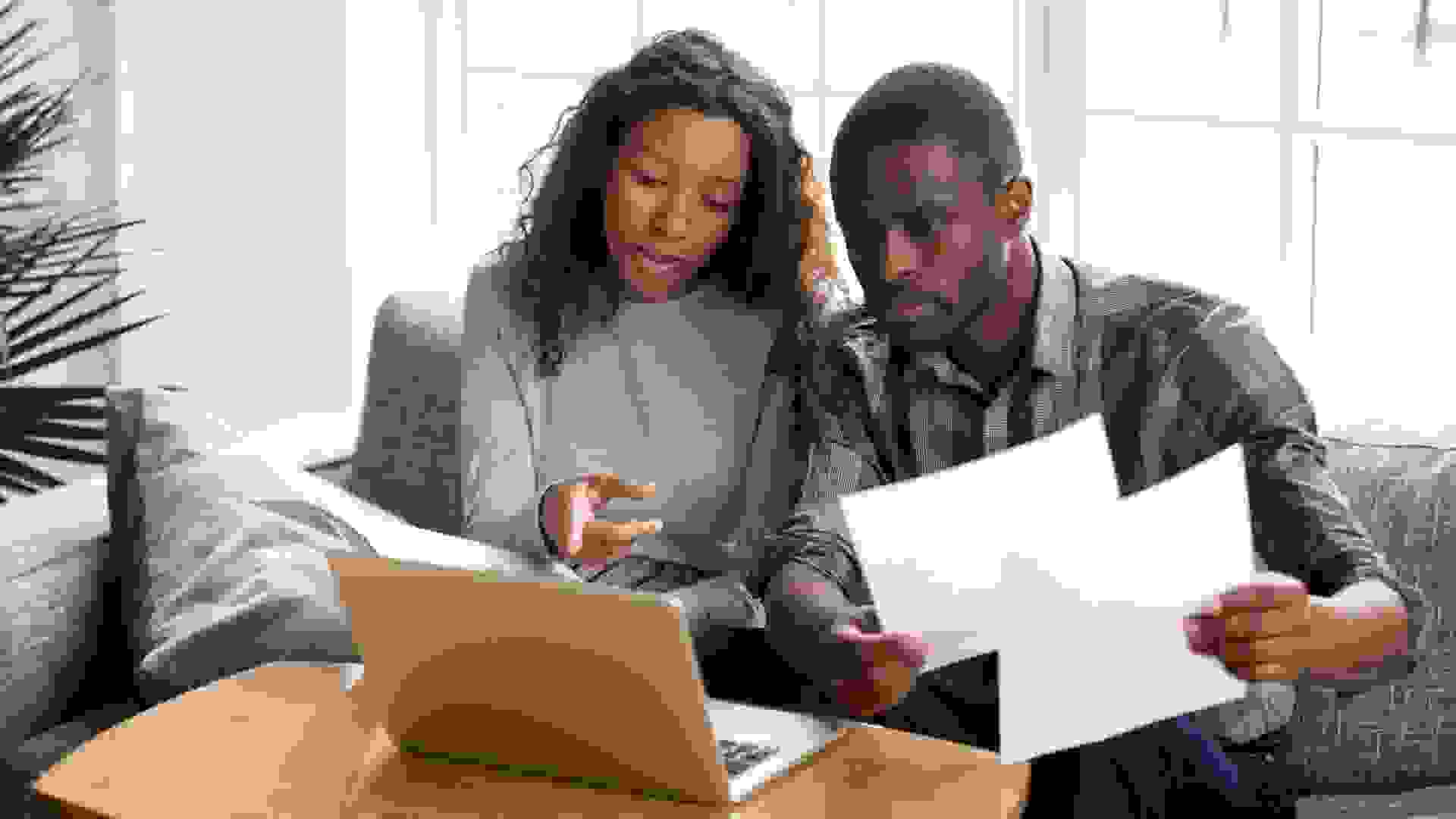 As the U.S. remains in a bear market, it can be challenging to keep your chin up when you view your portfolio. But a mindset shift might be the key to continue building wealth. Learning to think and…
READ MORE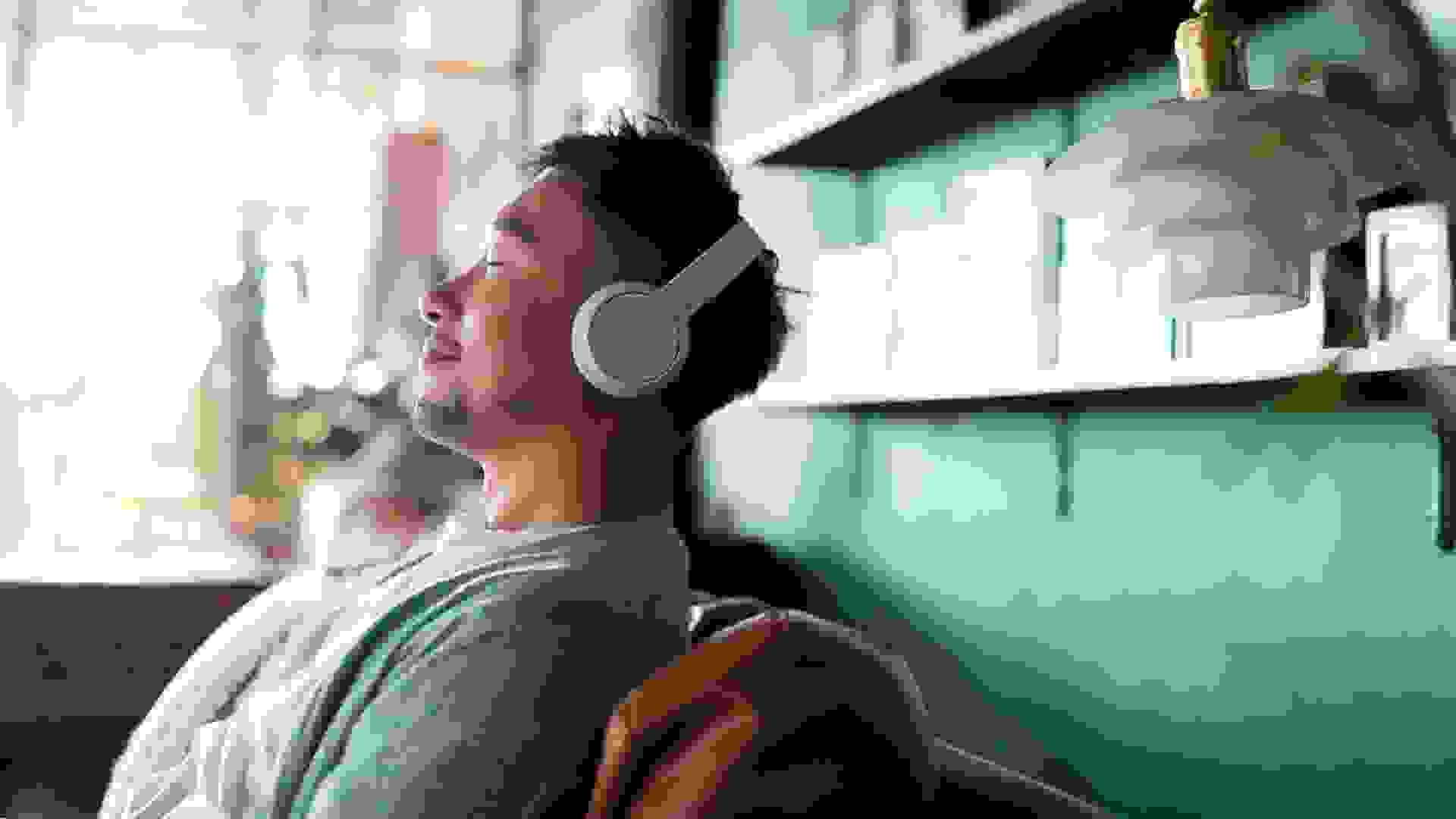 Maintaining a healthy work-life balance is always important, but it takes on added importance during periods of high inflation, tanking stock prices and economic uncertainty. During these periods you…
READ MORE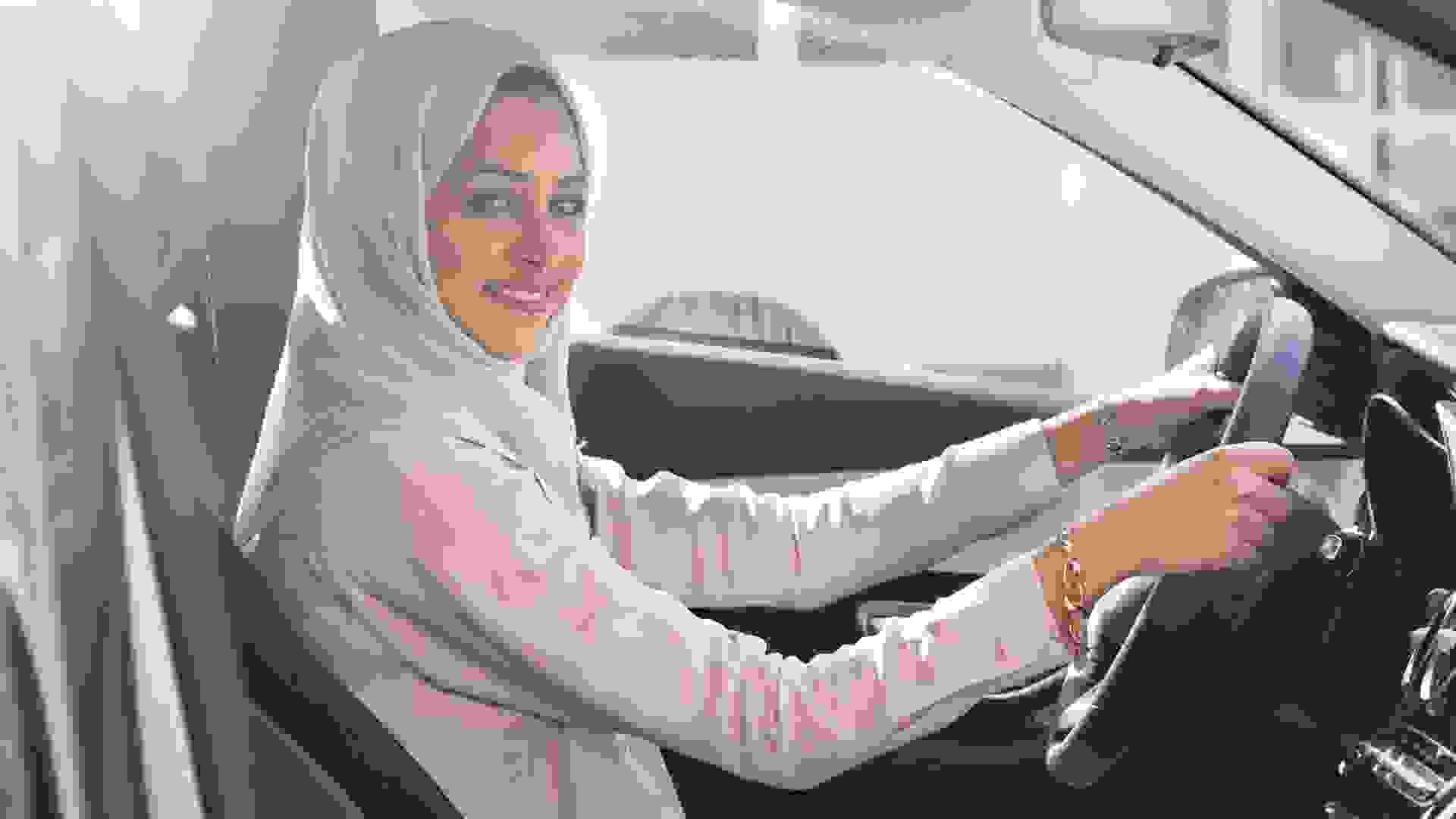 Side hustles are no longer just a way to earn a little extra income to finance some big purchase or dream vacation — for many Americans, they have become a financial lifeline. See: 22 Side Gigs That…
READ MORE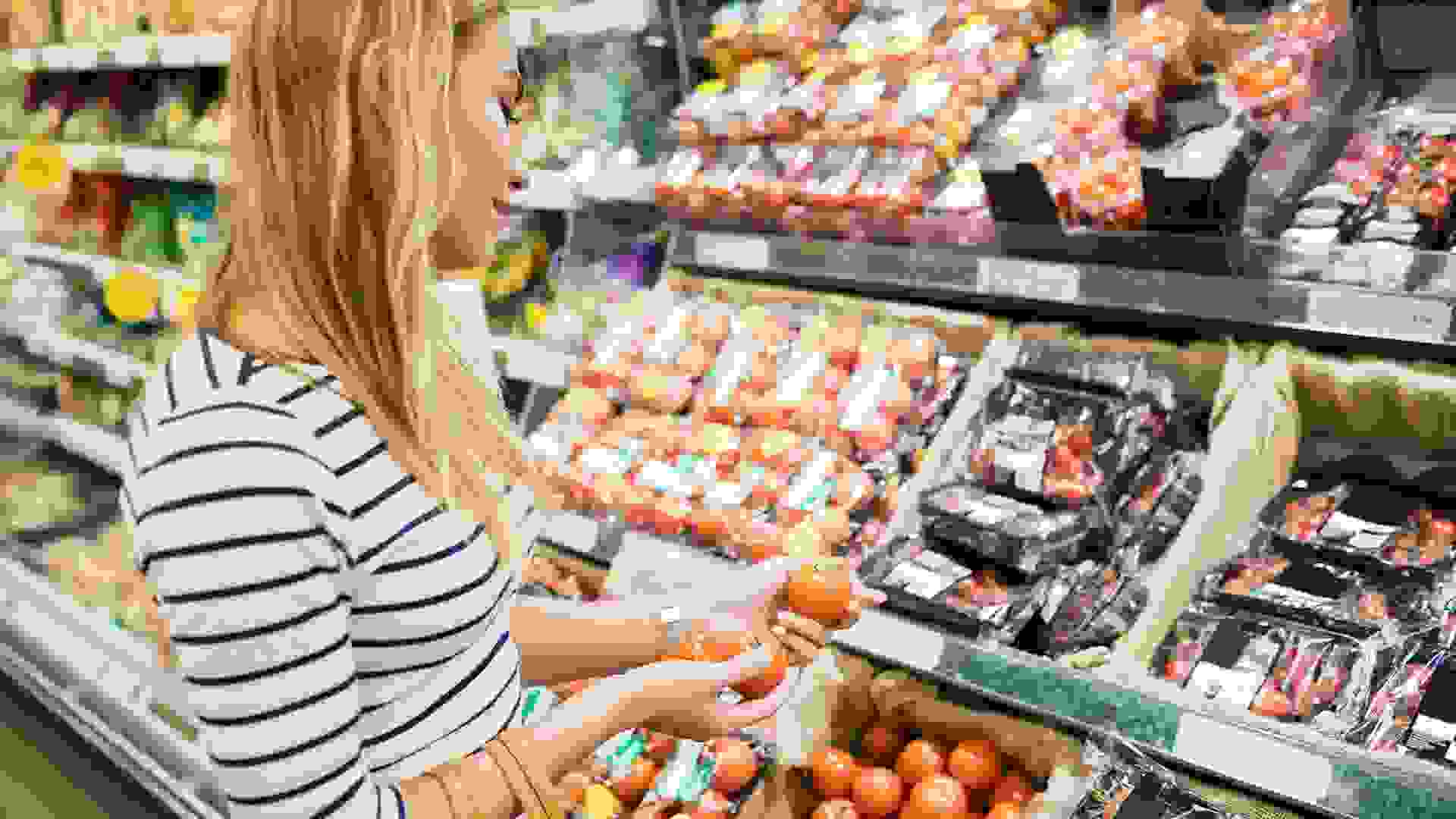 SNAP, formerly known as food stamps, is administered by the Department of Jobs and Family Services in Ohio. SNAP helps low-income Ohio families purchase fresh food and groceries from most grocery…
READ MORE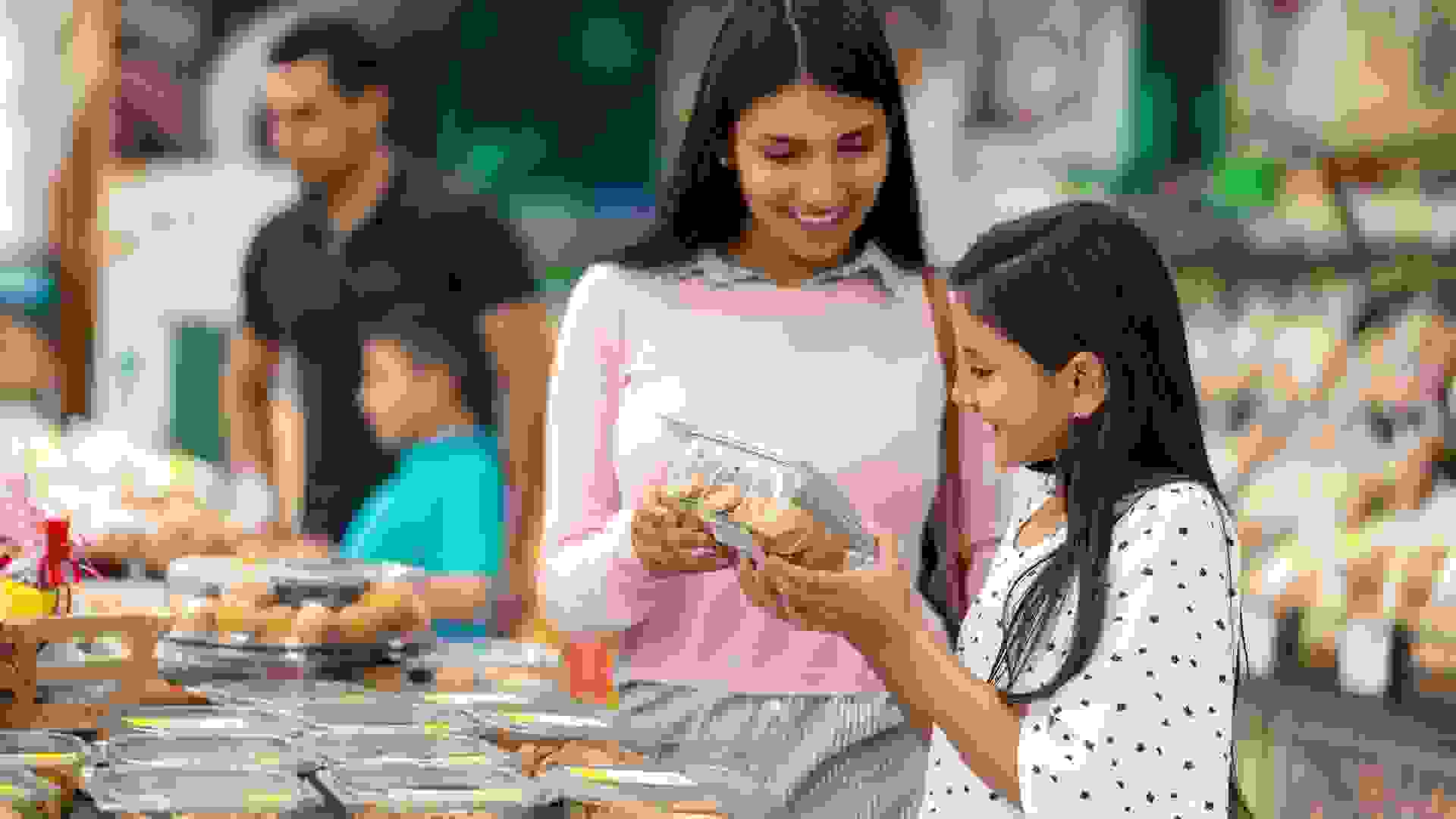 SNAP helps low-income households across the U.S. purchase the food they need for good health. Illinois SNAP recipients can expect their benefit payments to be deposited monthly on the Illinois Link…
READ MORE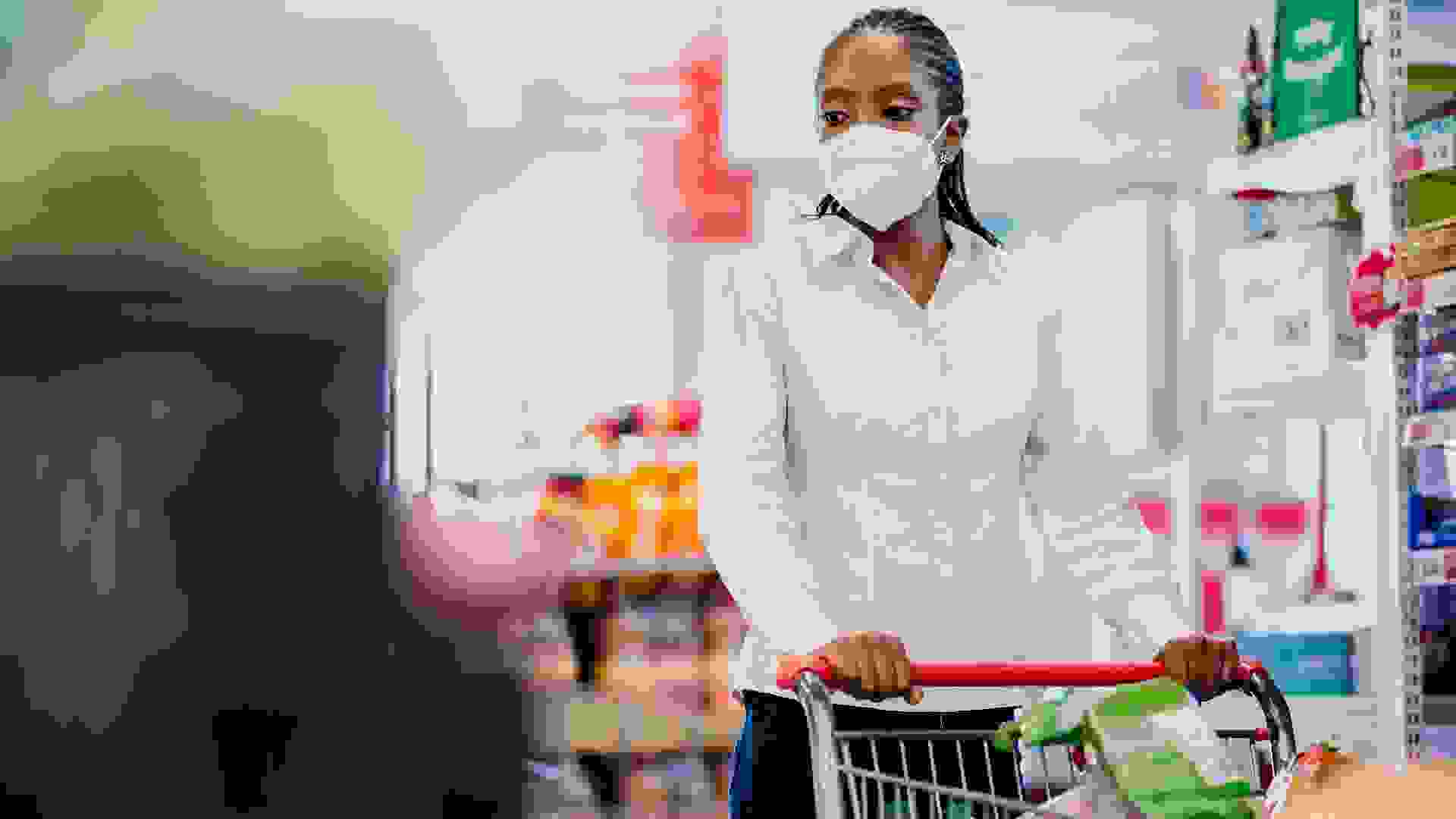 SNAP, formerly known as food stamps, is the largest federal assistance program, providing food-purchasing assistance to low-income households. While it's overseen by the U.S. Department of…
READ MORE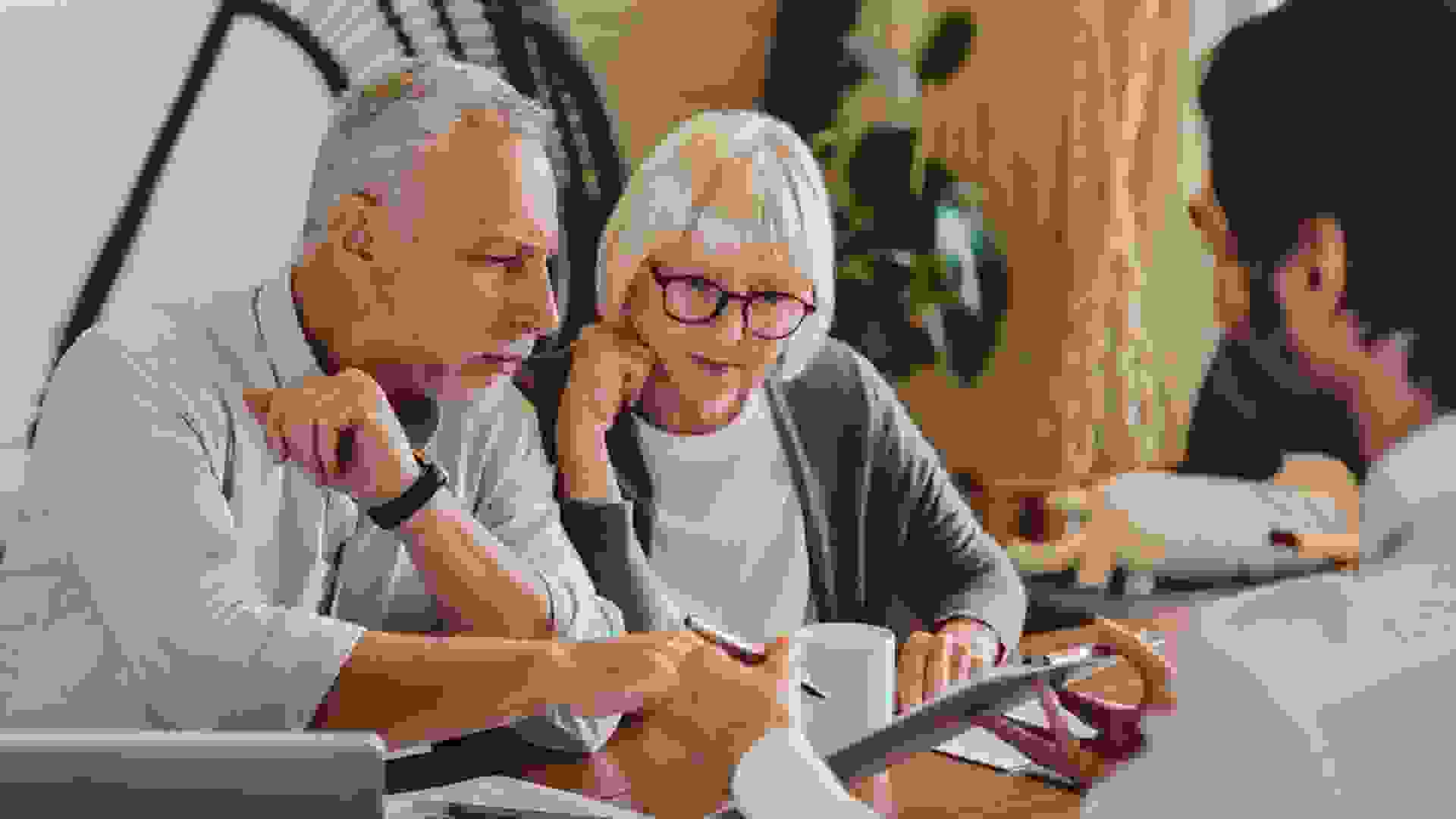 If you decided to wait until full retirement age to begin collecting Social Security, you can request retroactive payments that are typically delivered via a one-time, lump-sum payment when you file…
READ MORE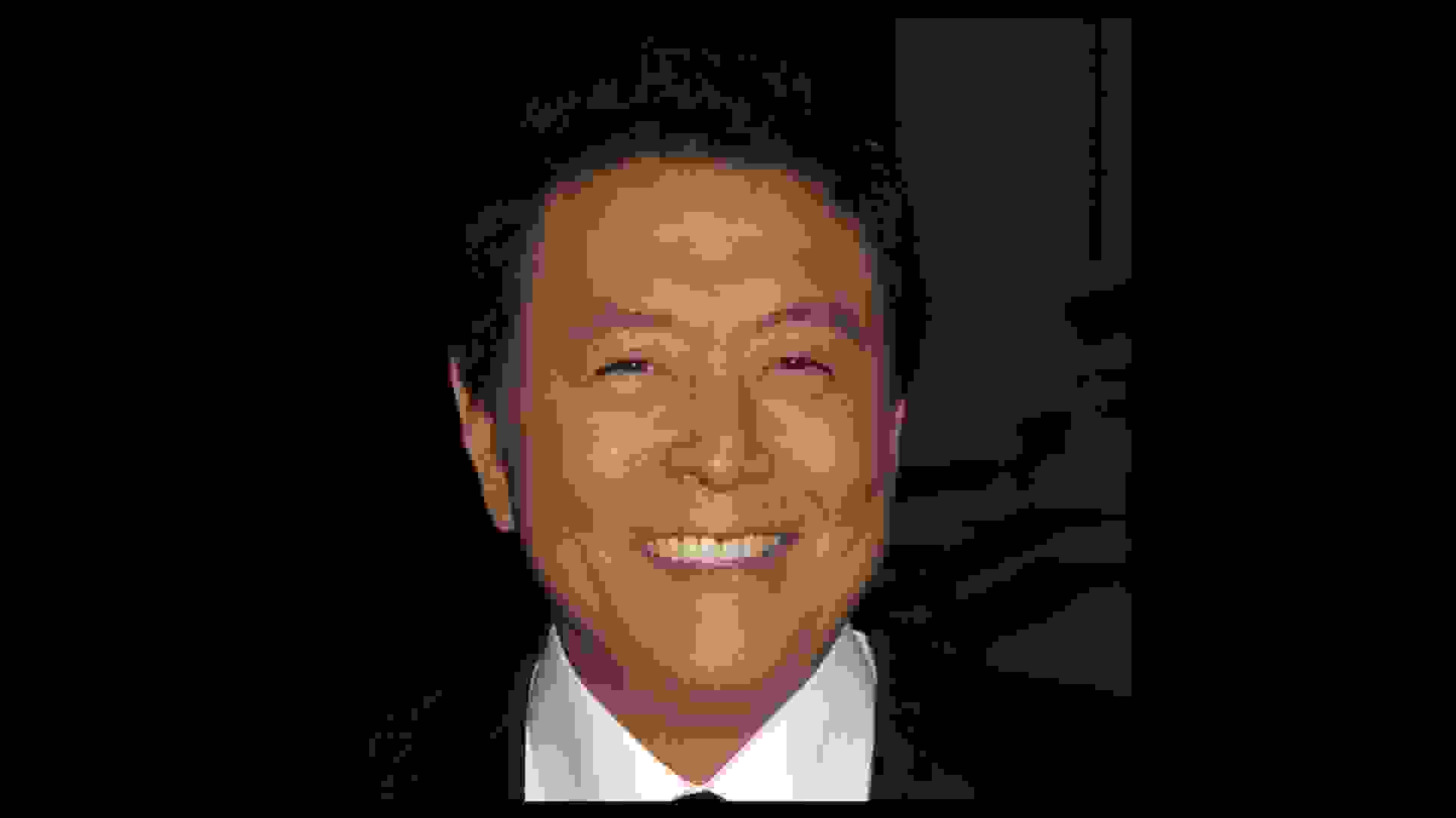 Robert Kiyosaki is an American businessman, finance expert, motivational speaker and author who has turned his signature work "Rich Dad Poor Dad" into a multimillion-dollar marketing and self-help…
READ MORE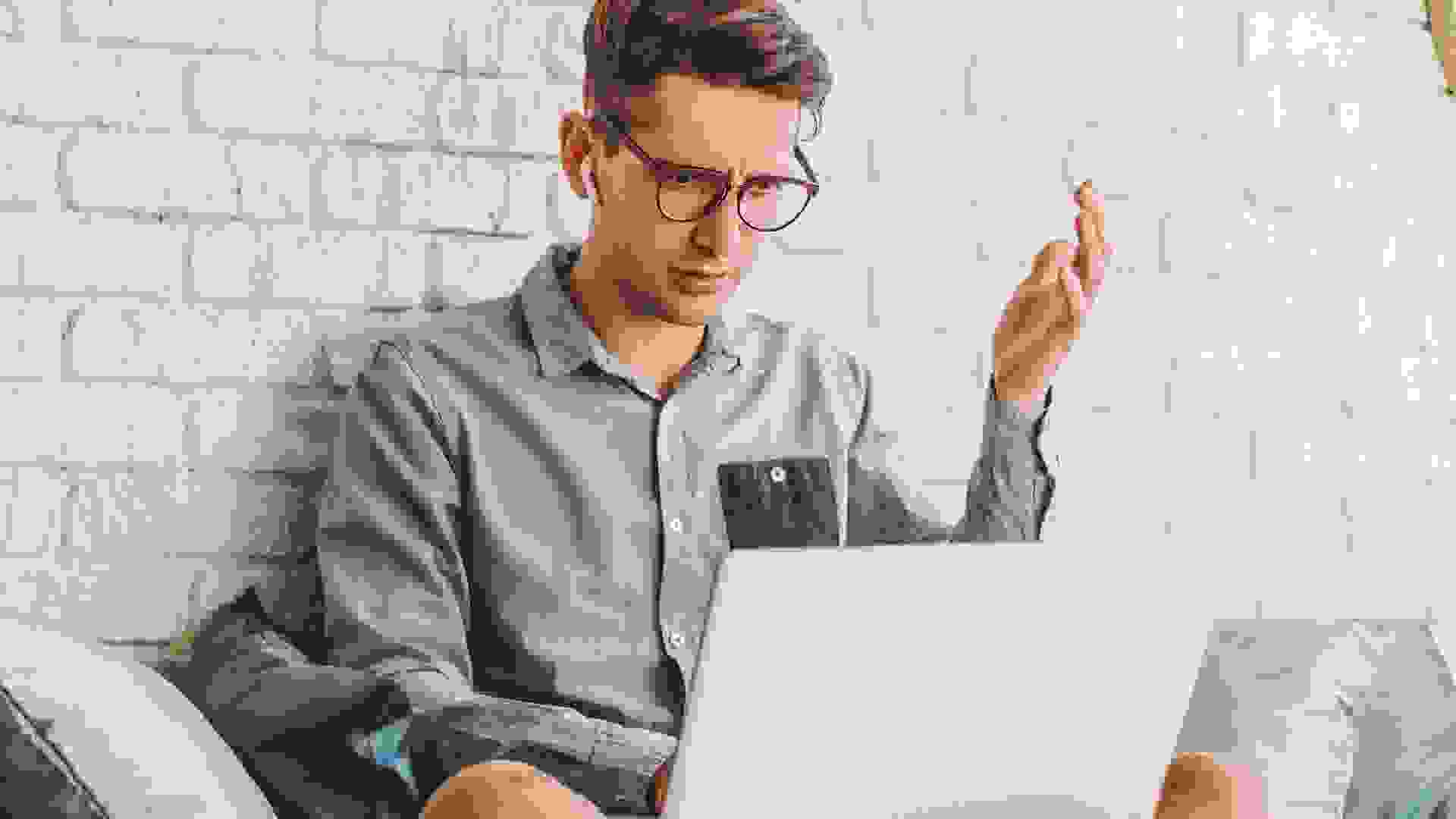 According to the most recent Labor Department stats released in June, 11.4 million job openings were available in April, nearly double the number of those looking for work. Layoffs, too, were down,…
READ MORE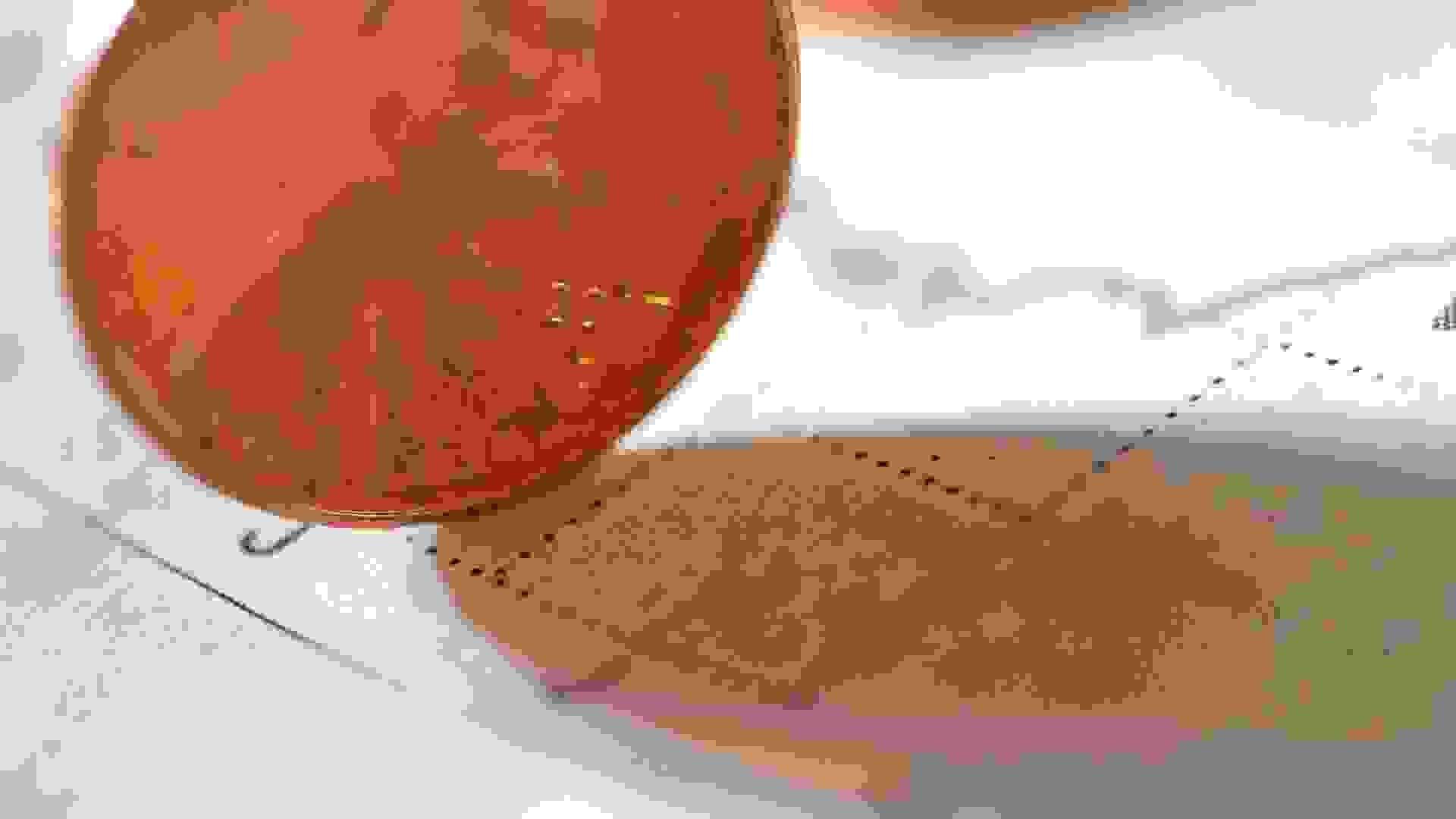 Penny stocks are small-cap stocks that are very inexpensive, which can add up to big gains. If you have extra money and some risk tolerance, check out this list.
READ MORE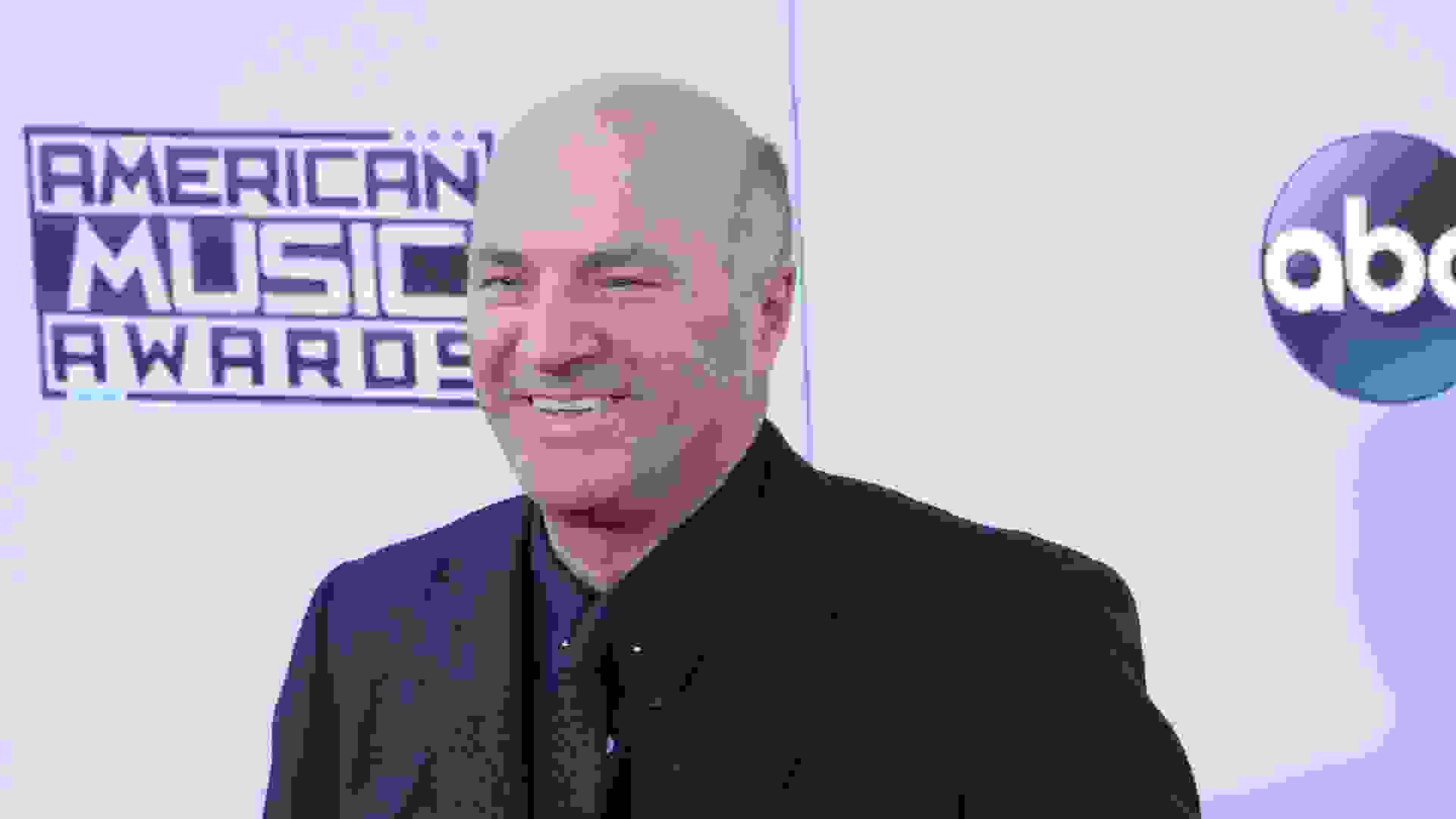 Kevin O'Leary, 67, is a Canadian entrepreneur, businessman, author, politician and reality TV show personality who made a name for himself in business far before he made his presence known to…
READ MORE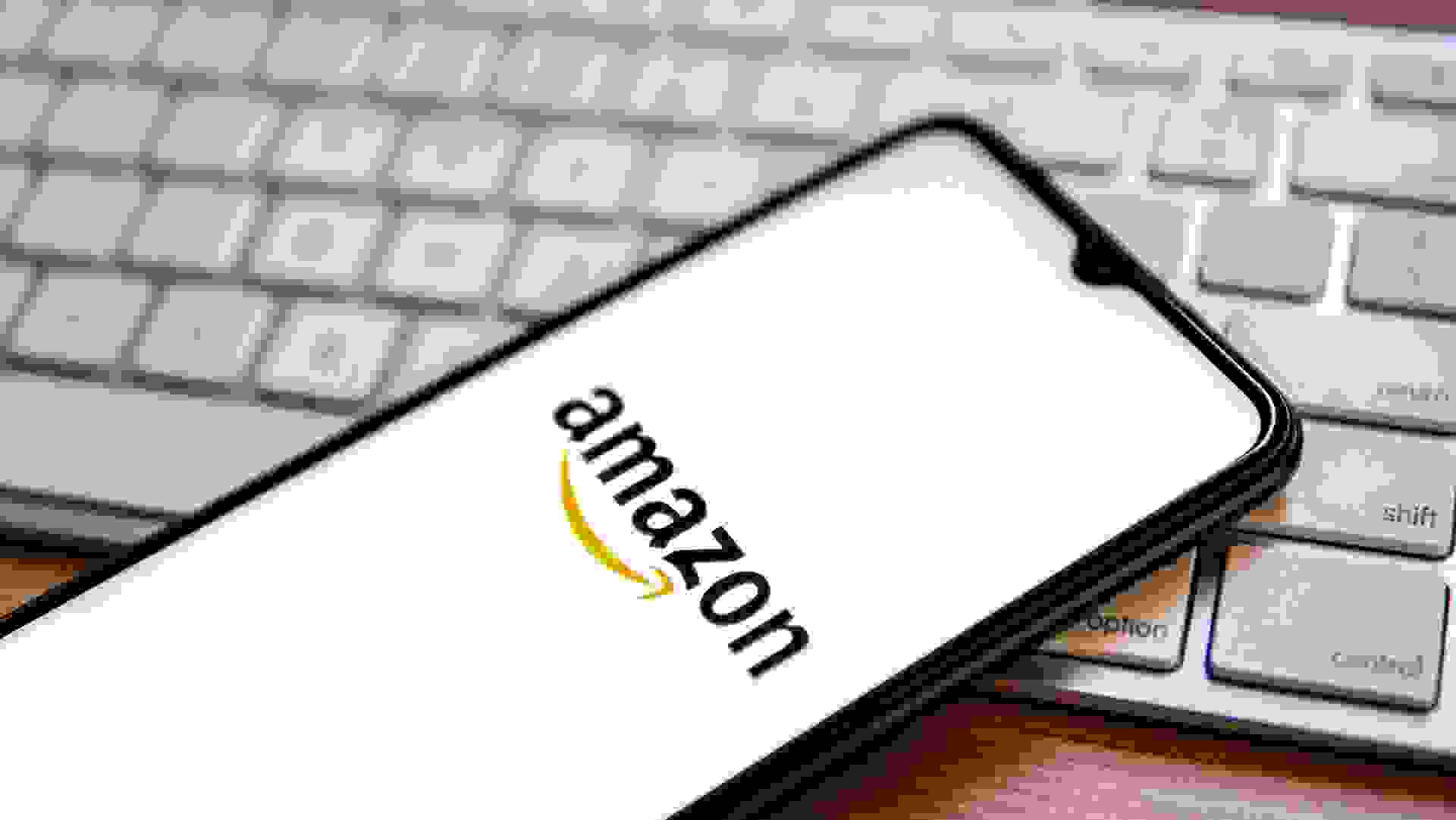 Amazon Prime Day is set to take place on Tuesday, July 12 and Wednesday, July 13; however, it's never too early to start planning. "If you start thinking about Prime Day ON Prime Day, you're late to…
READ MORE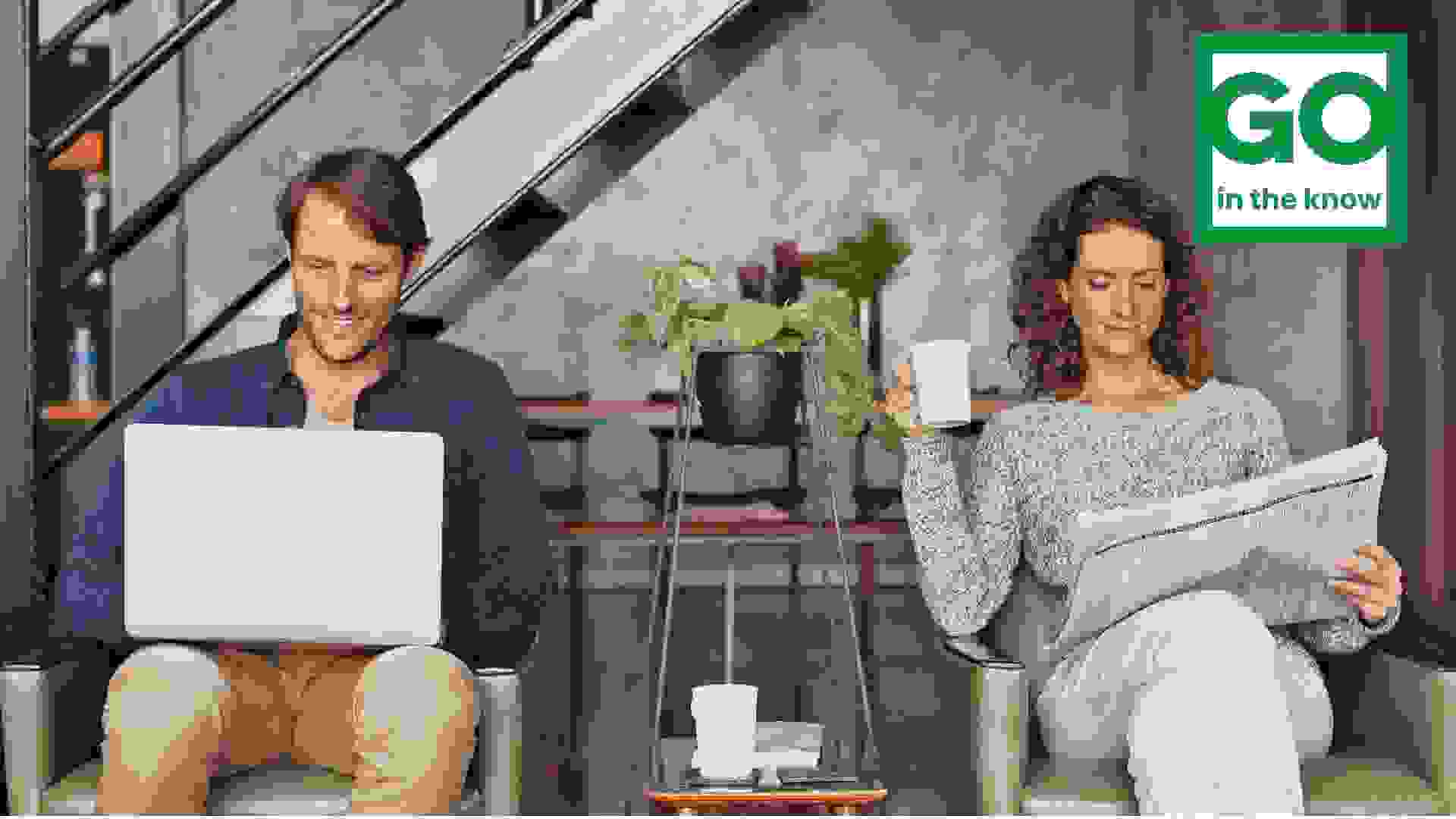 It's National Bingo Day, so we are here with a "free space" of today's top financial stories. Have a nice week! The Big Lead: Your July 4 BBQ Will Cost 20.9% More This Year Brace yourself for barbecue…
READ MORE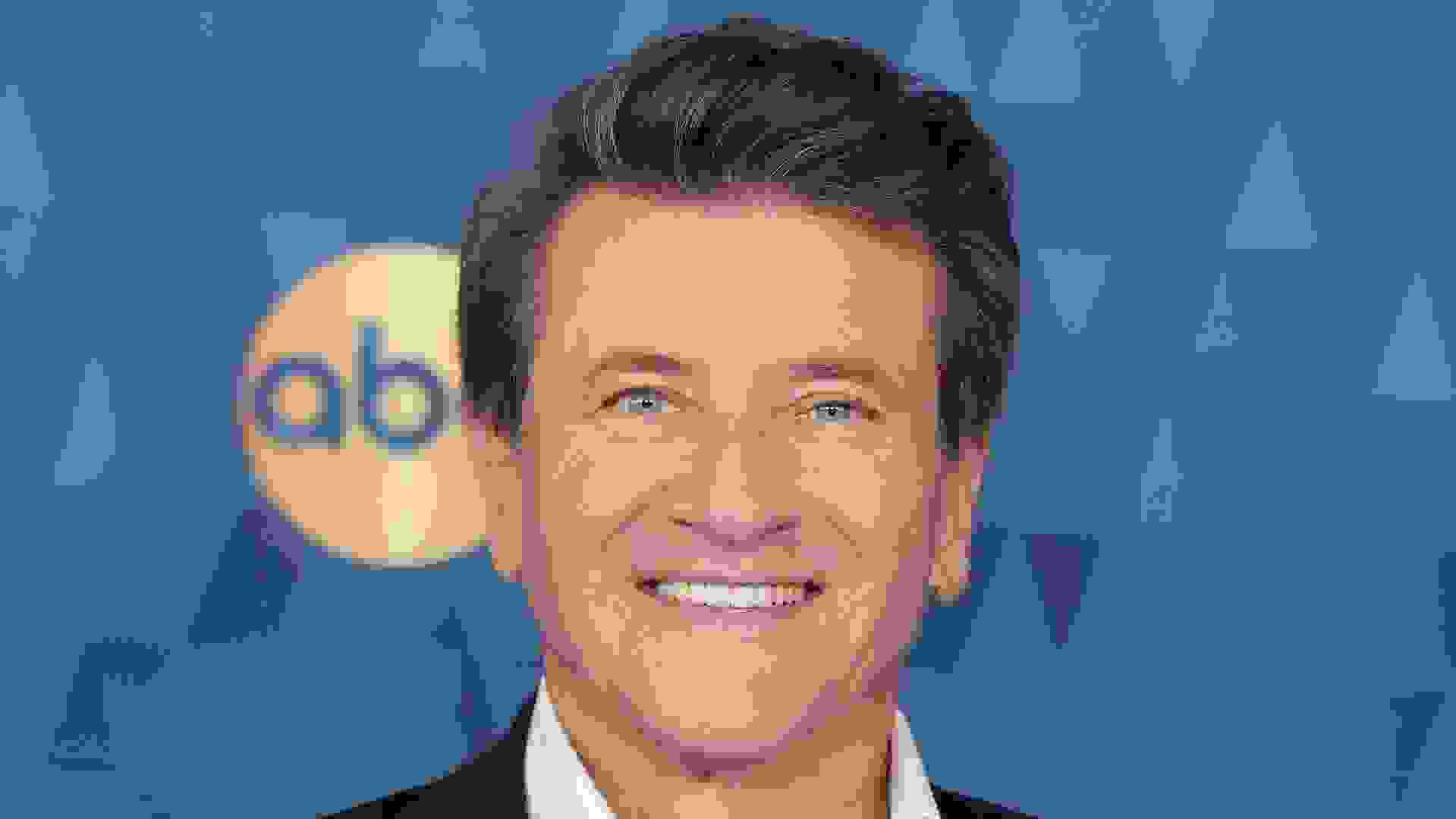 Robert Herjavec is a Croatian-Canadian businessman, entrepreneur, investor, author and reality TV personality famous for his appearances on "Dragon's Den" and "Shark Tank." See: 22 Side Gigs That Can…
READ MORE
Coinbase is continuing to struggle, with analysts now downgrading its stock, saying it's time to sell as the crypto winter is taking hold of the entire industry. See: What Is a Crypto Winter?Bear…
READ MORE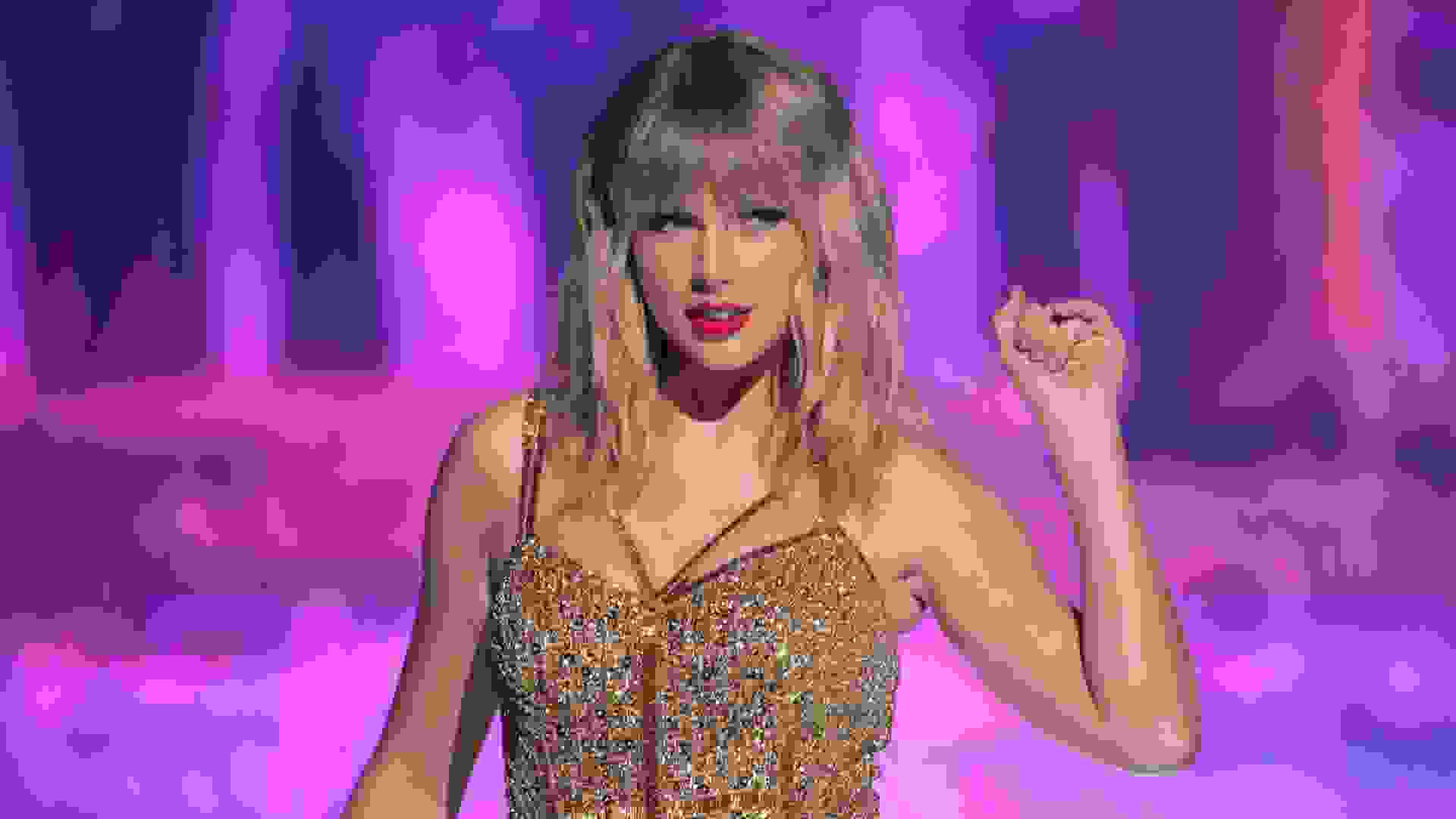 Nashville, Tennessee, is known as Music City, and it's the country music capital of the United States. Aspiring stars flock to Nashville, hoping to get their break in a city that the local chamber of…
READ MORE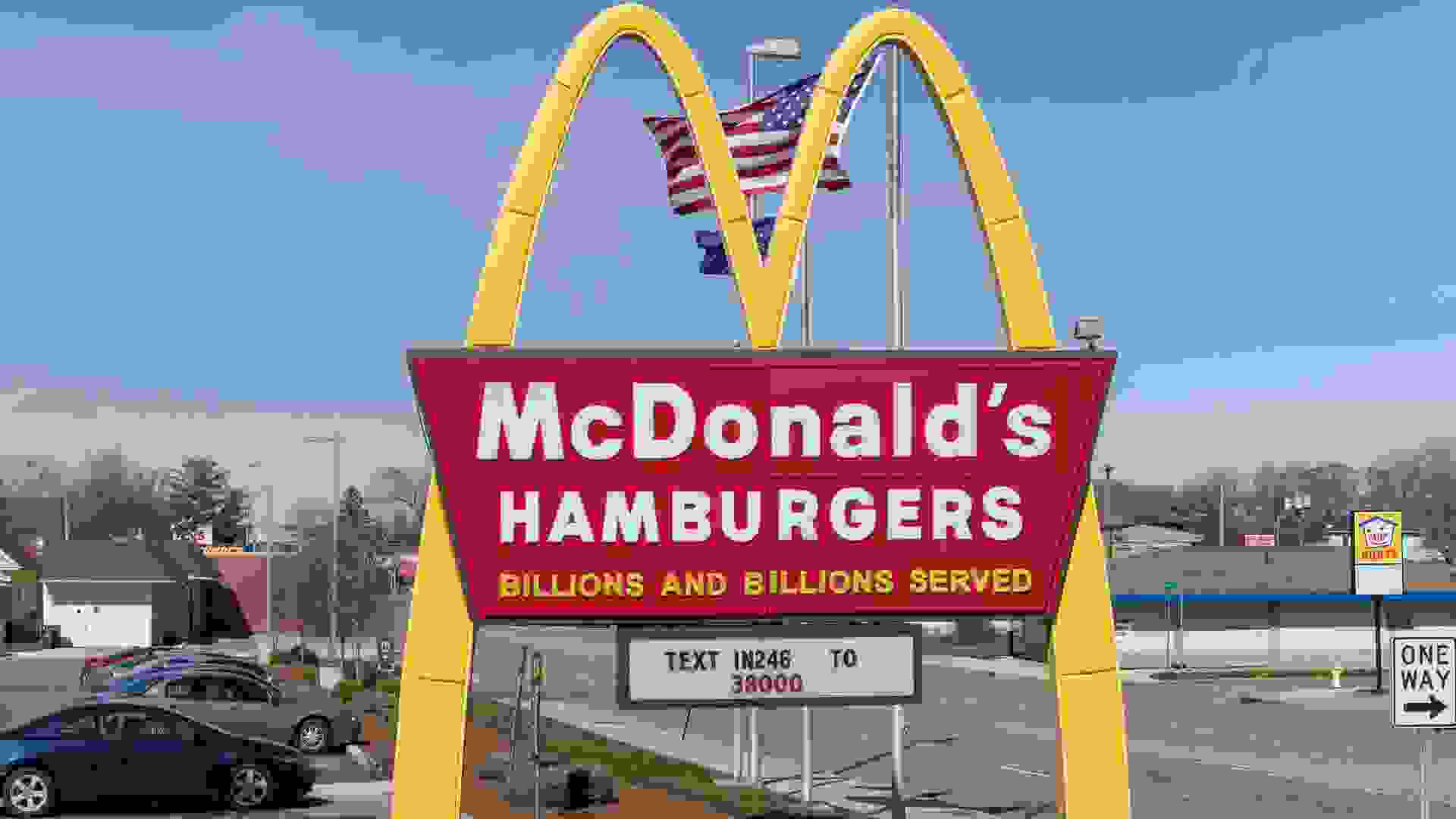 McDonald's executives recently informed the chain's franchisees that they will be required to undergo a rigorous review process every 20 years to keep their restaurants, according to an email to…
READ MORE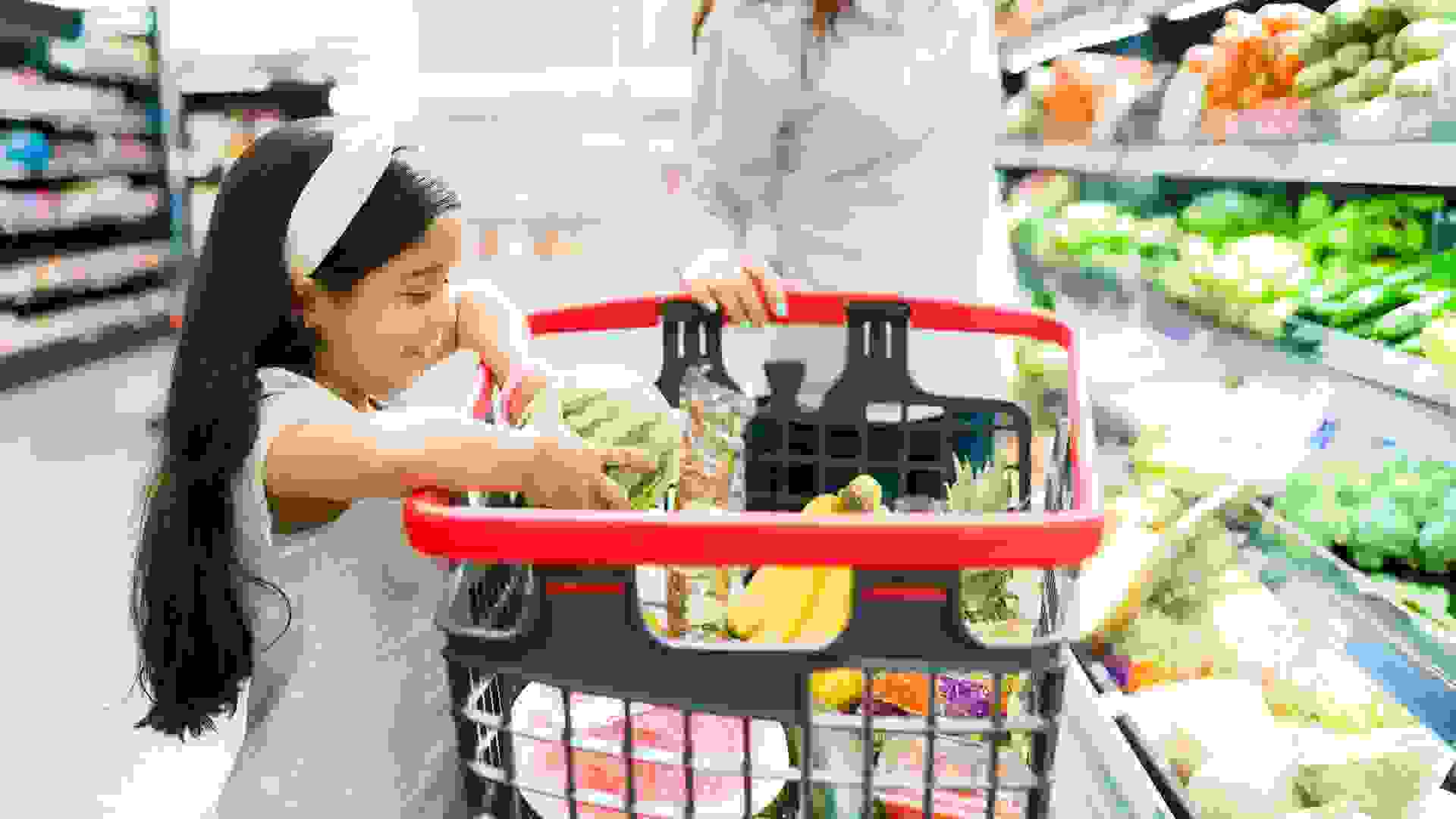 Tennessee's SNAP, which is administered by the Tennessee Department of Human Services (TDHS), provides food-purchasing assistance to low-income households. SNAP accounts are linked to EBT cards, which…
READ MORE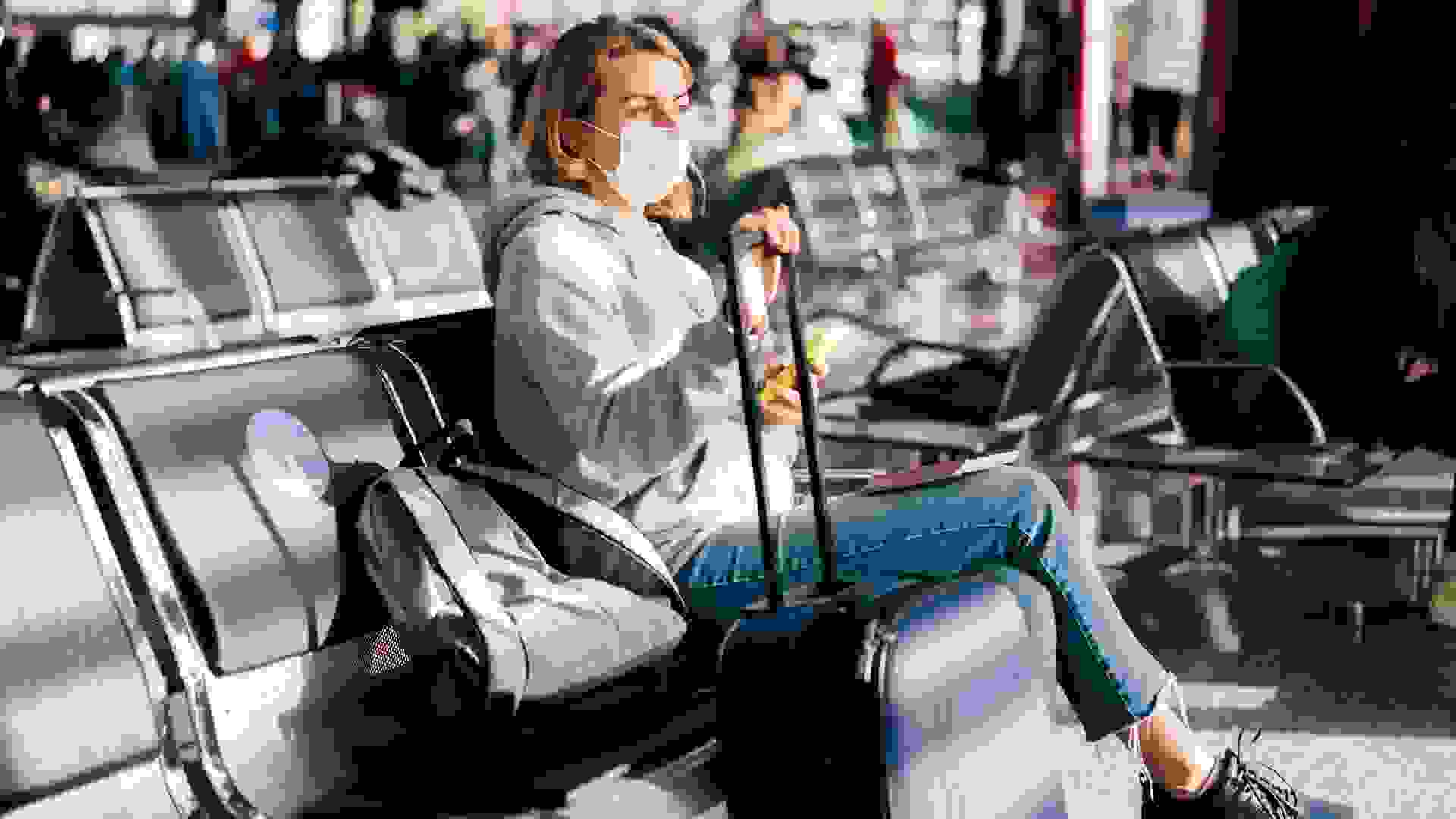 Lengthy lockdowns and travel bans during the pandemic hit the airline industry particularly hard. As demand returns, carriers are scrambling to address worker shortages, steep fuel prices and their…
READ MORE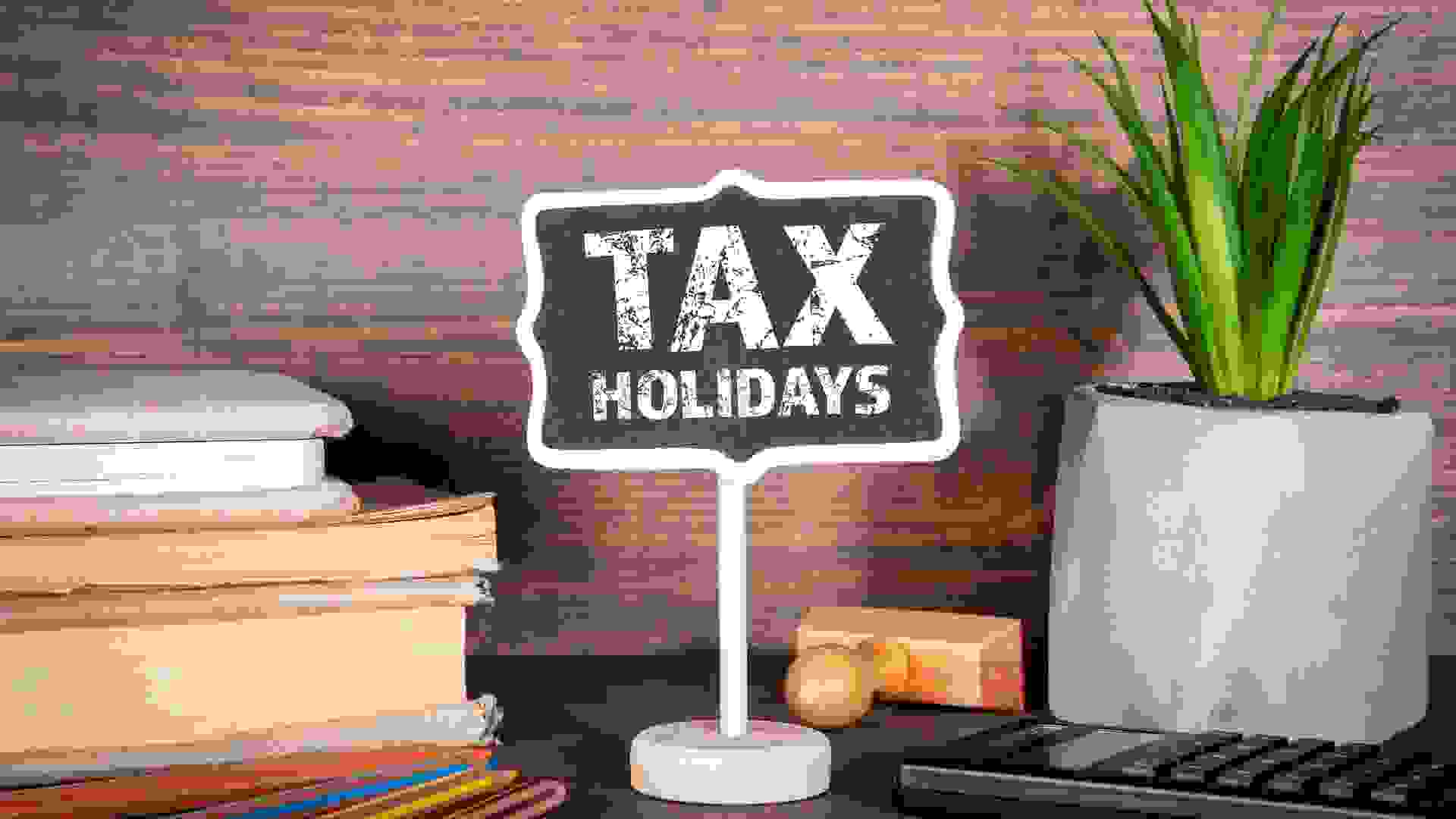 A sales tax-free holiday is a limited-time period where a state allows sales tax to be eliminated or reduced on categories of consumer products. These holidays are usually short in duration and are…
READ MORE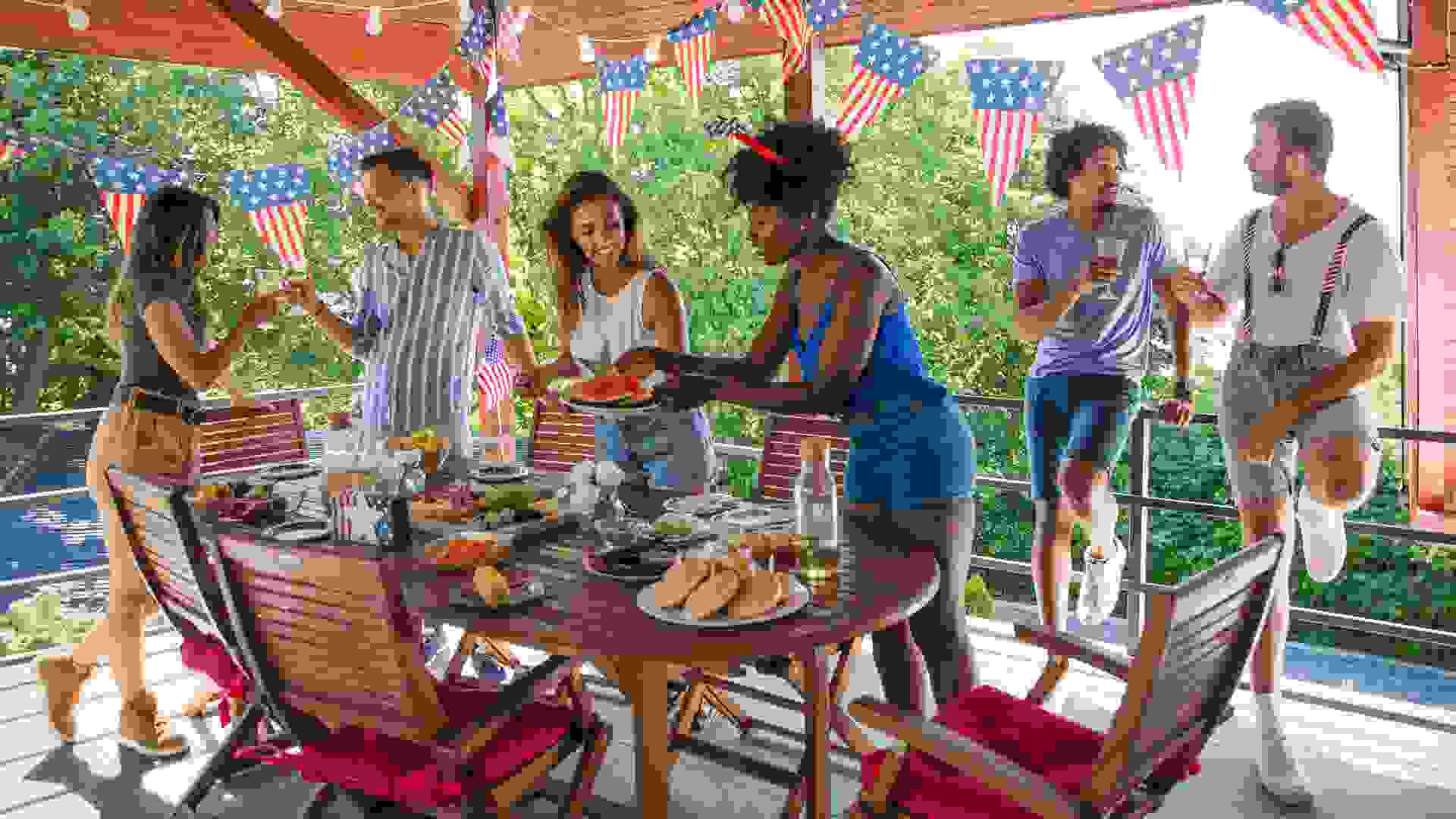 With inflation at a 41-year high, Americans are reeling from soaring prices. And now, brace yourself for a barbecue sticker shock this July 4. A new study finds that the cost of the summer cookout…
READ MORE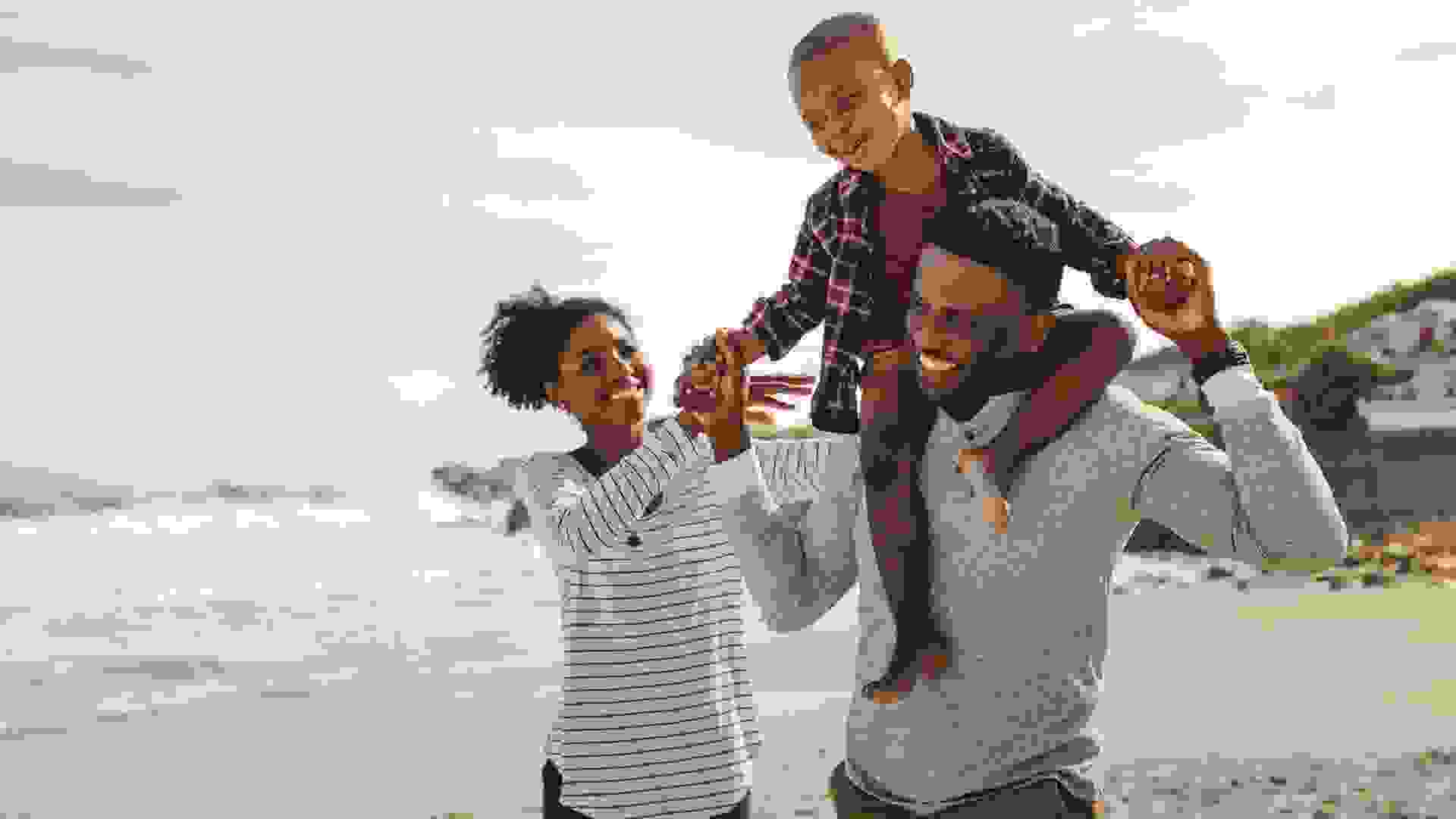 The future of Social Security remains uncertain, forcing people to ask questions like, "Will Social Security run out?" According to the 2021 annual report from the Social Security board of trustees,…
READ MORE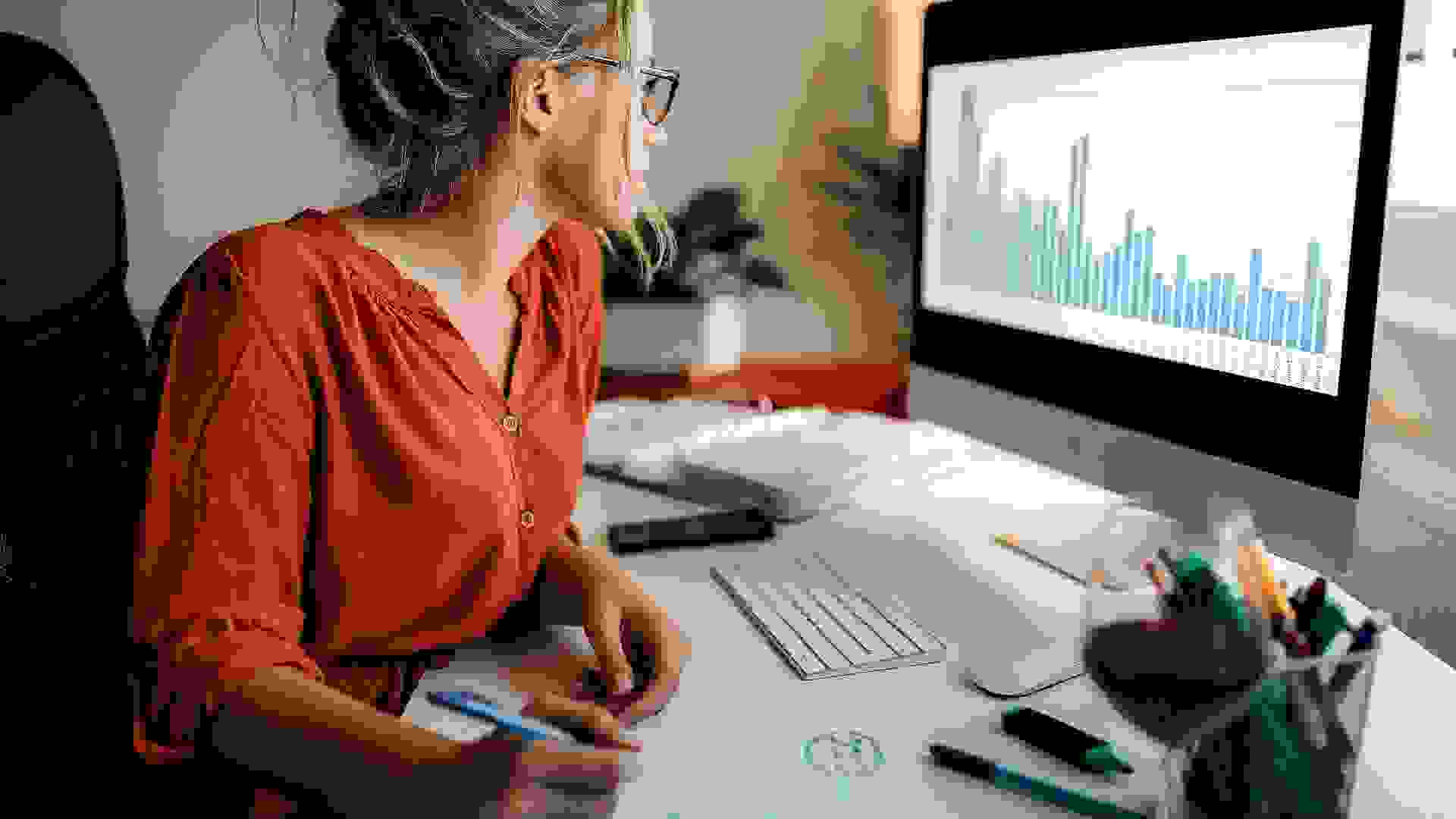 The rise of remote work in the wake of the COVID-19 pandemic might have yet another upside in the form of helping to ease inflation, according to a new study from the Becker Freidman Institute for…
READ MORE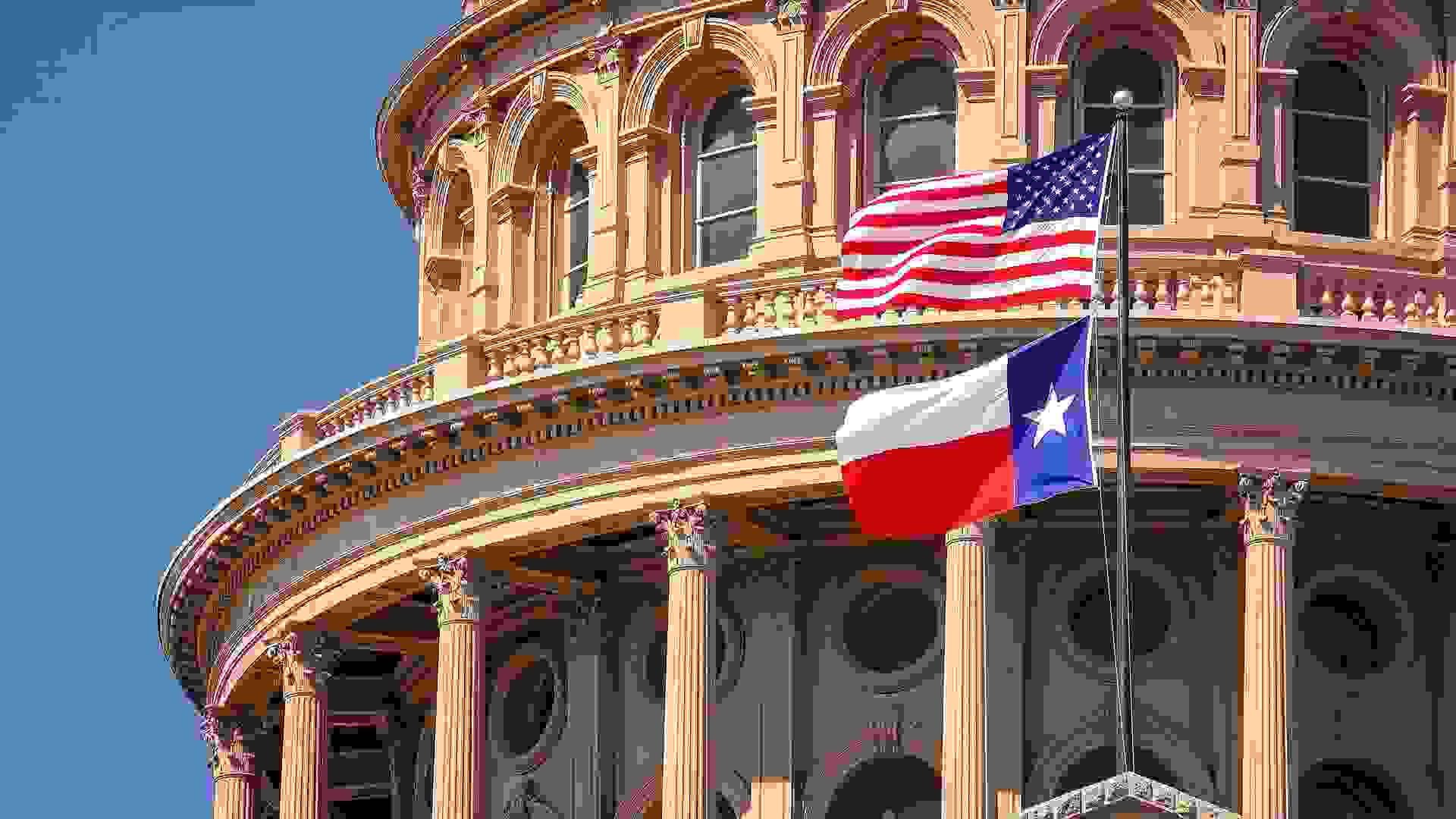 The swiftness with which the coronavirus pandemic wiped out the U.S. economy in early 2020 was breathtaking. Seemingly overnight, the U.S. unemployment rate shot up to an all-time record of 14.7% in…
READ MORE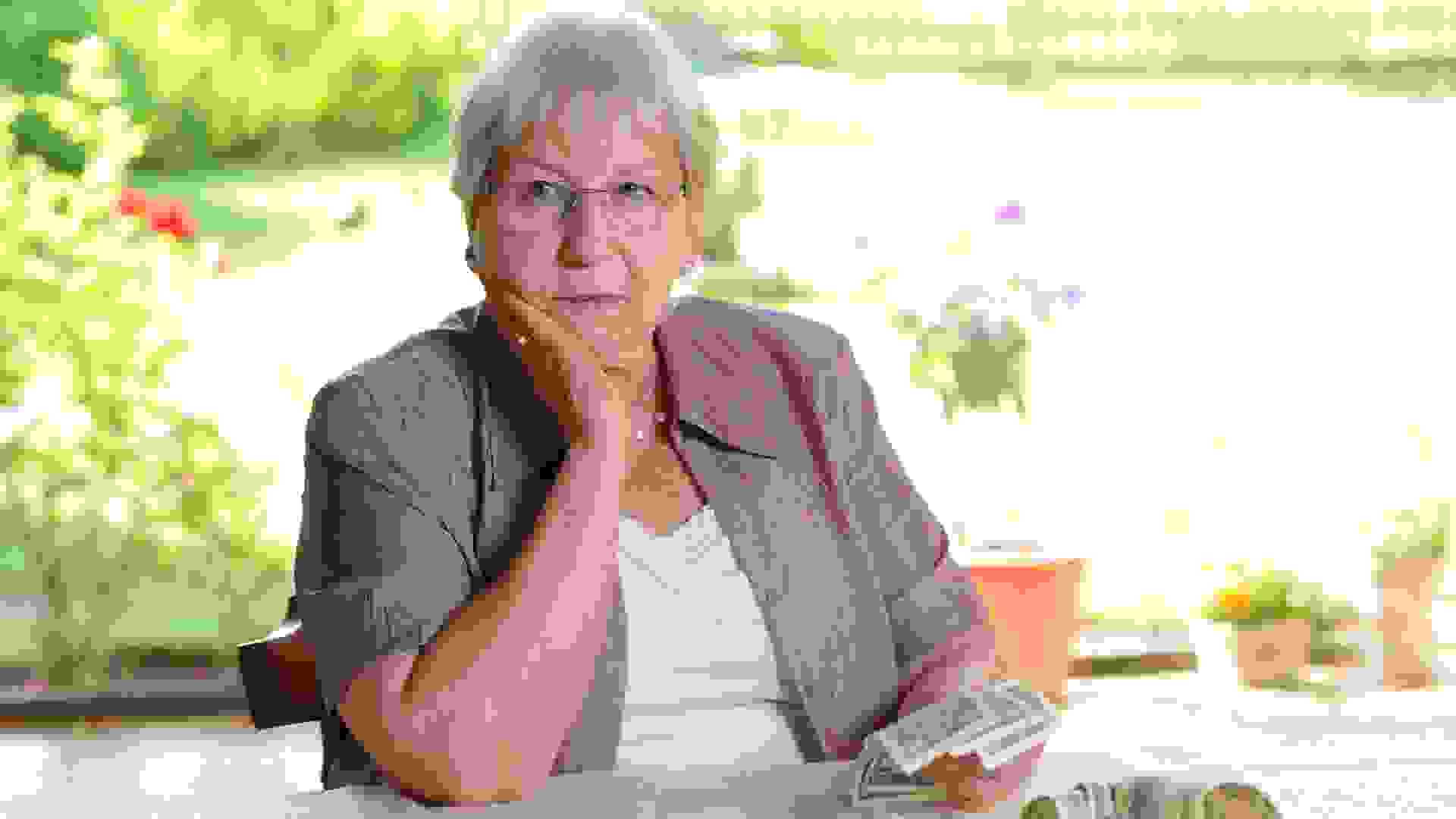 People retire early for any number of reasons, ranging from growing tired of the grind to building up enough wealth that they no longer need a paycheck to live comfortably. One reason that hasn't…
READ MORE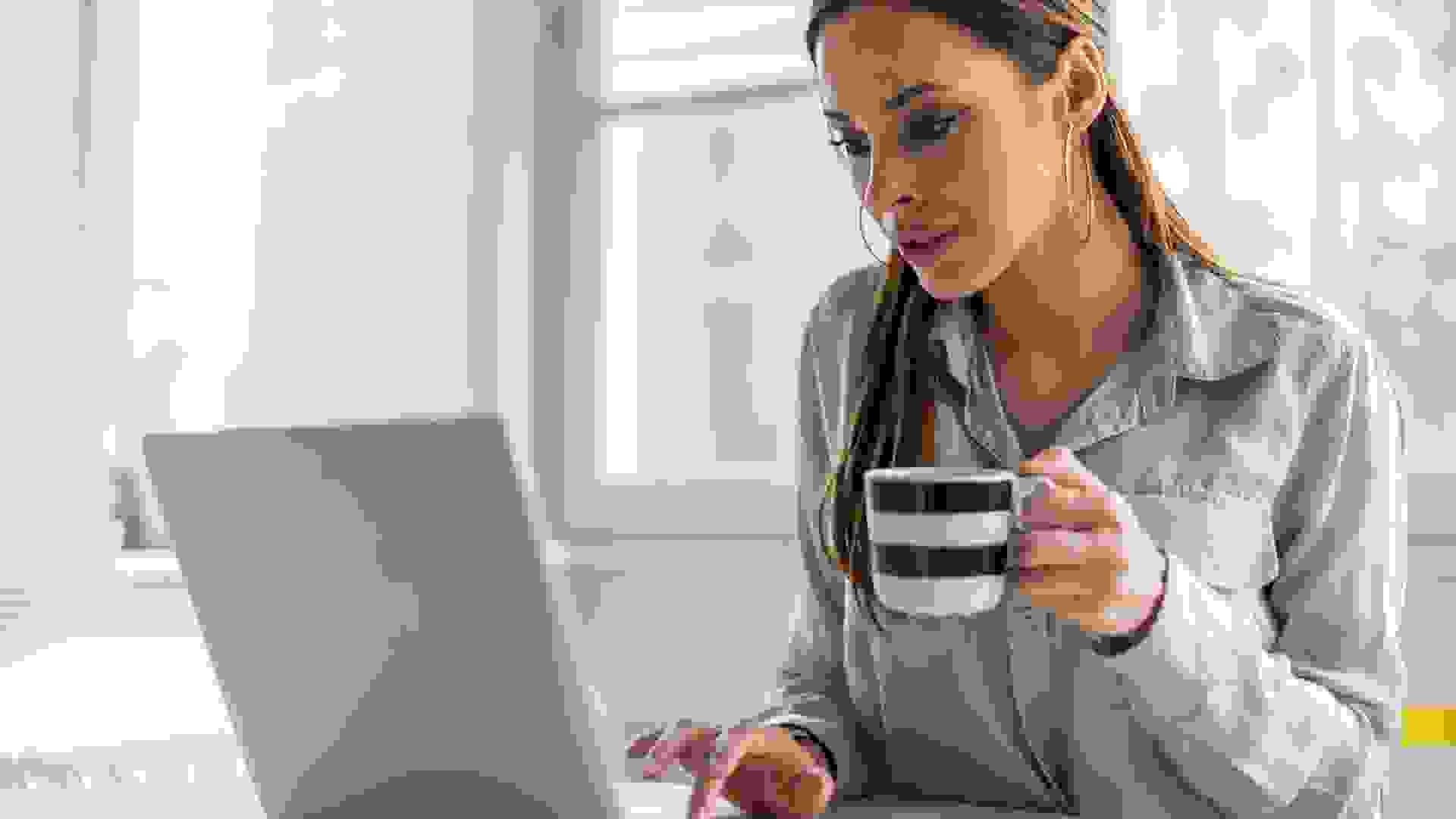 Taxpayers who would rather crawl through broken glass than call the IRS about an amended return got some cheery news last week: More tax forms can now be amended electronically. Small Business…
READ MORE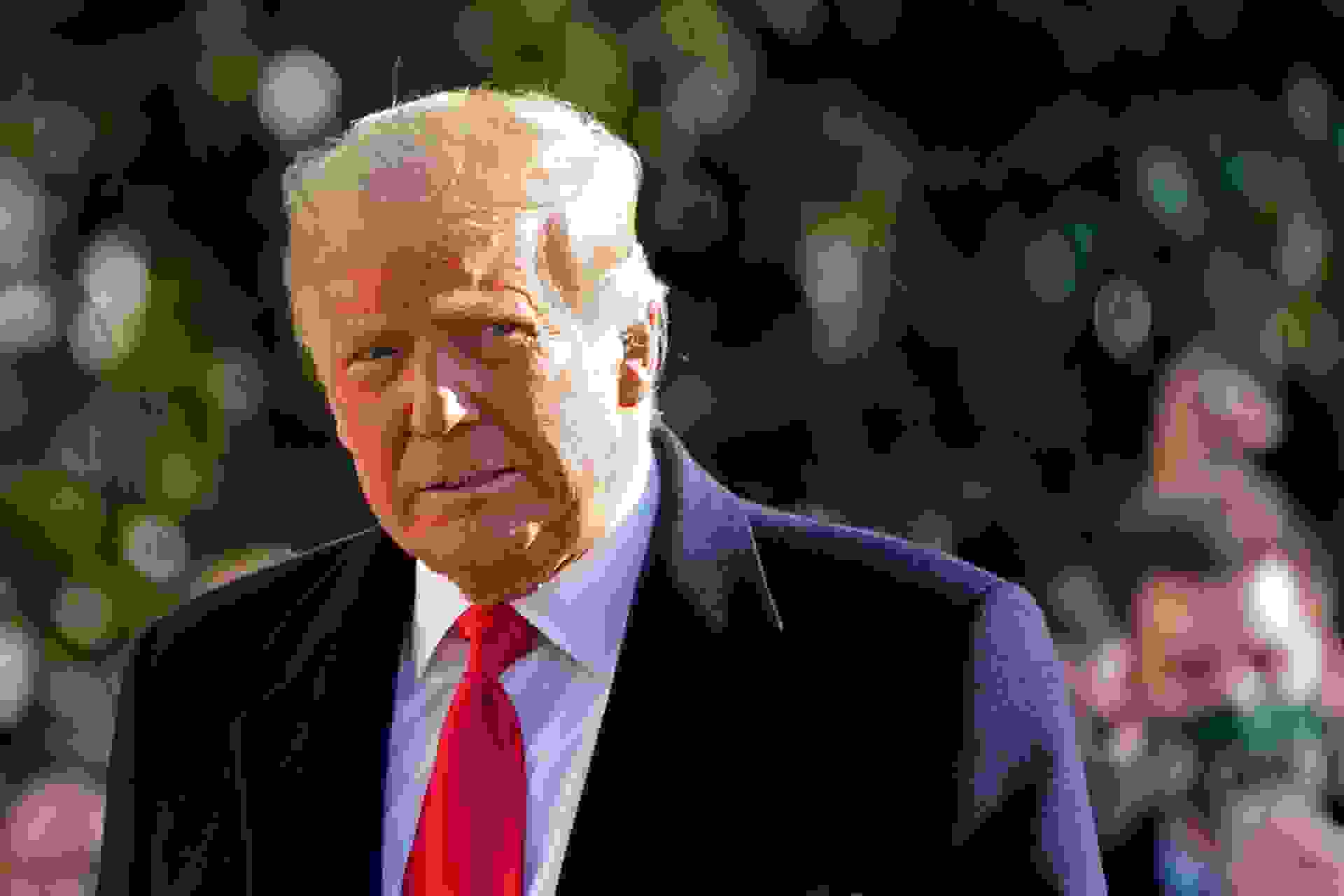 Donald Trump has held numerous titles in his first 75 years: father of five, grandfather of 10, husband (three times), billionaire, developer, reality television show host, president of the United…
READ MORE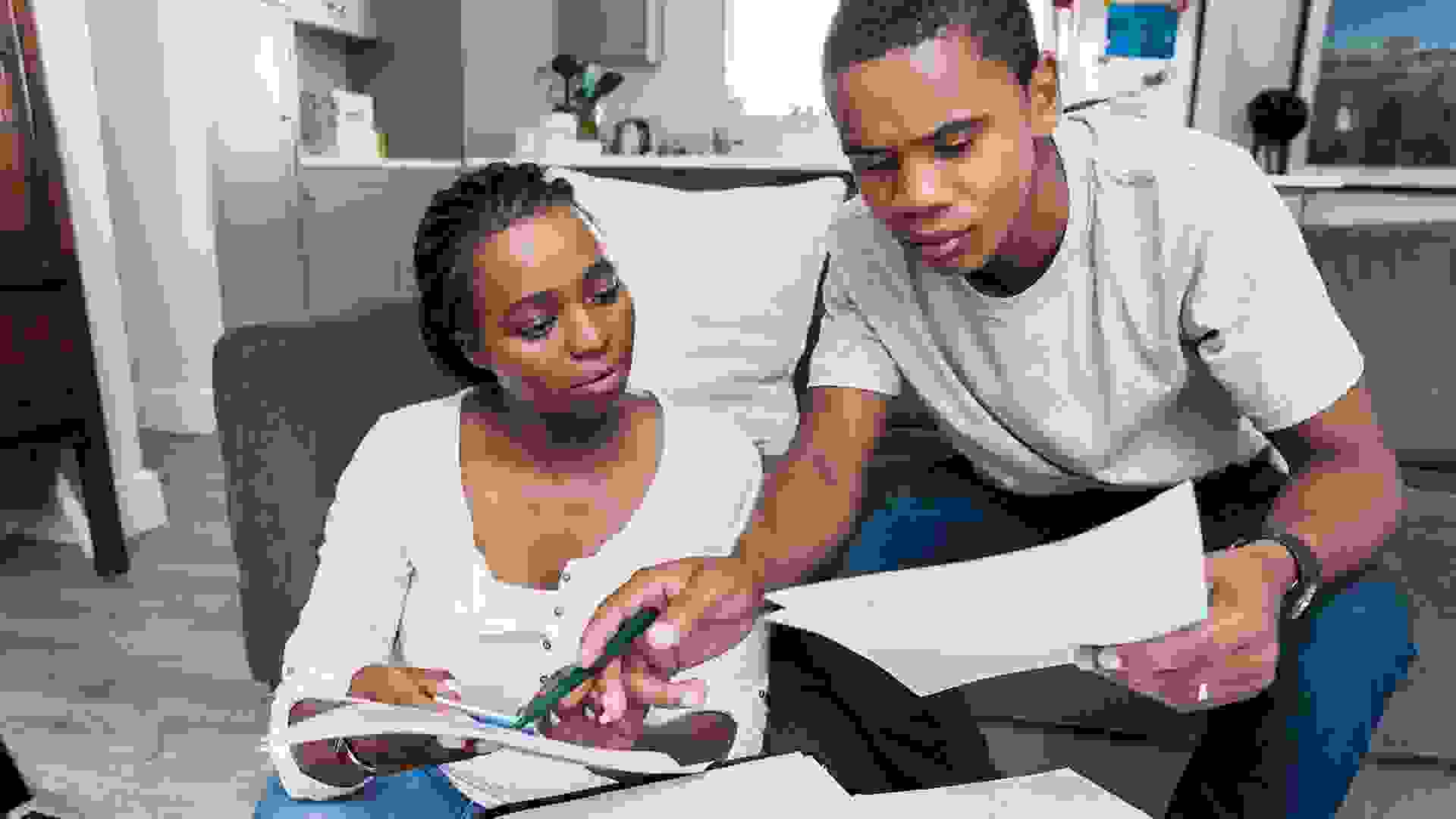 Proposals to privatize Social Security are not new. They've been around for at least 30 years, when politicians and think tanks suggested private investment accounts as an option to address the…
READ MORE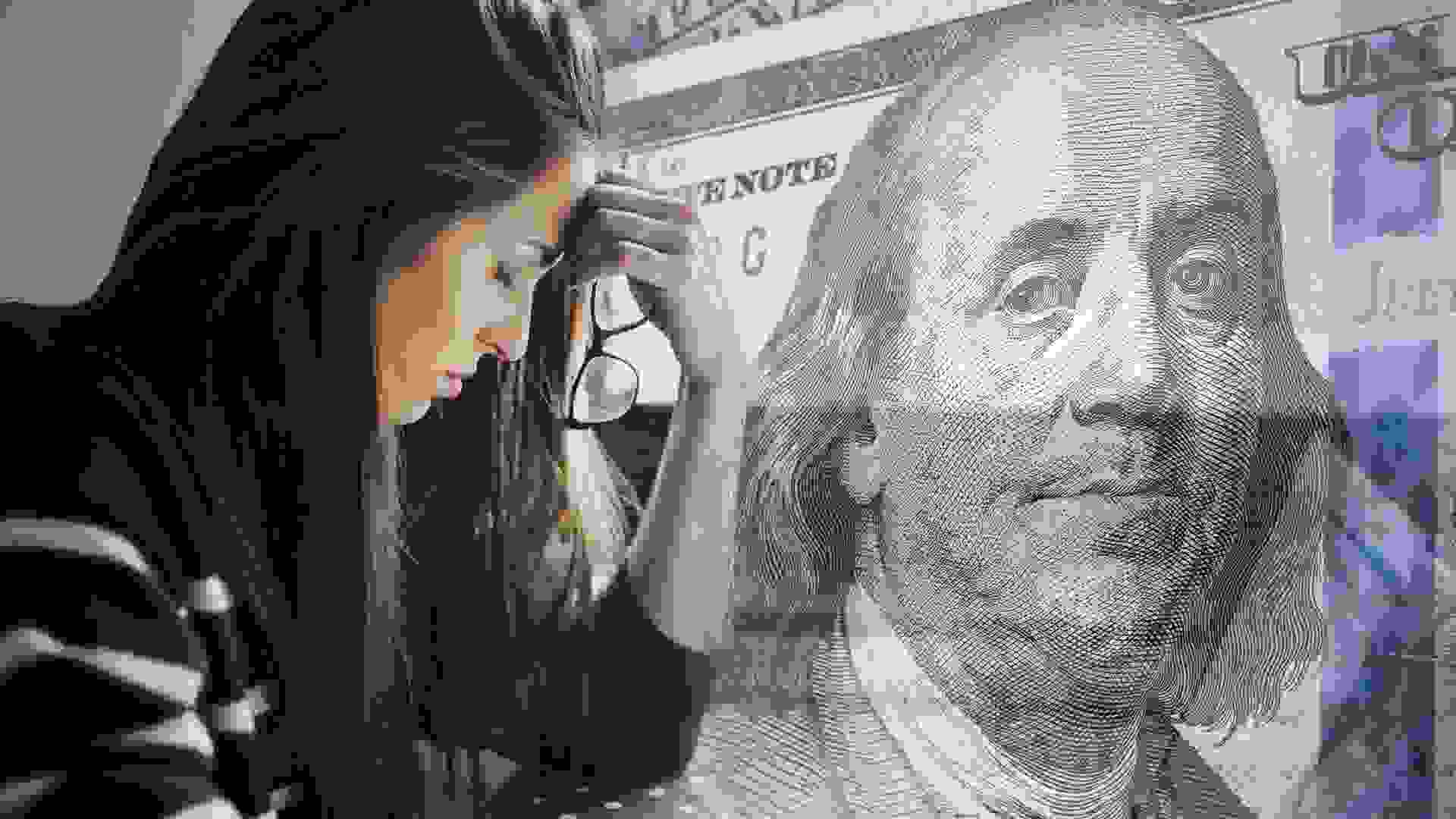 President Joe Biden is expected to make an announcement this summer on whether to pursue legislation that would forgive federal student loan debts for millions of borrowers. If a forgiveness plan is…
READ MORE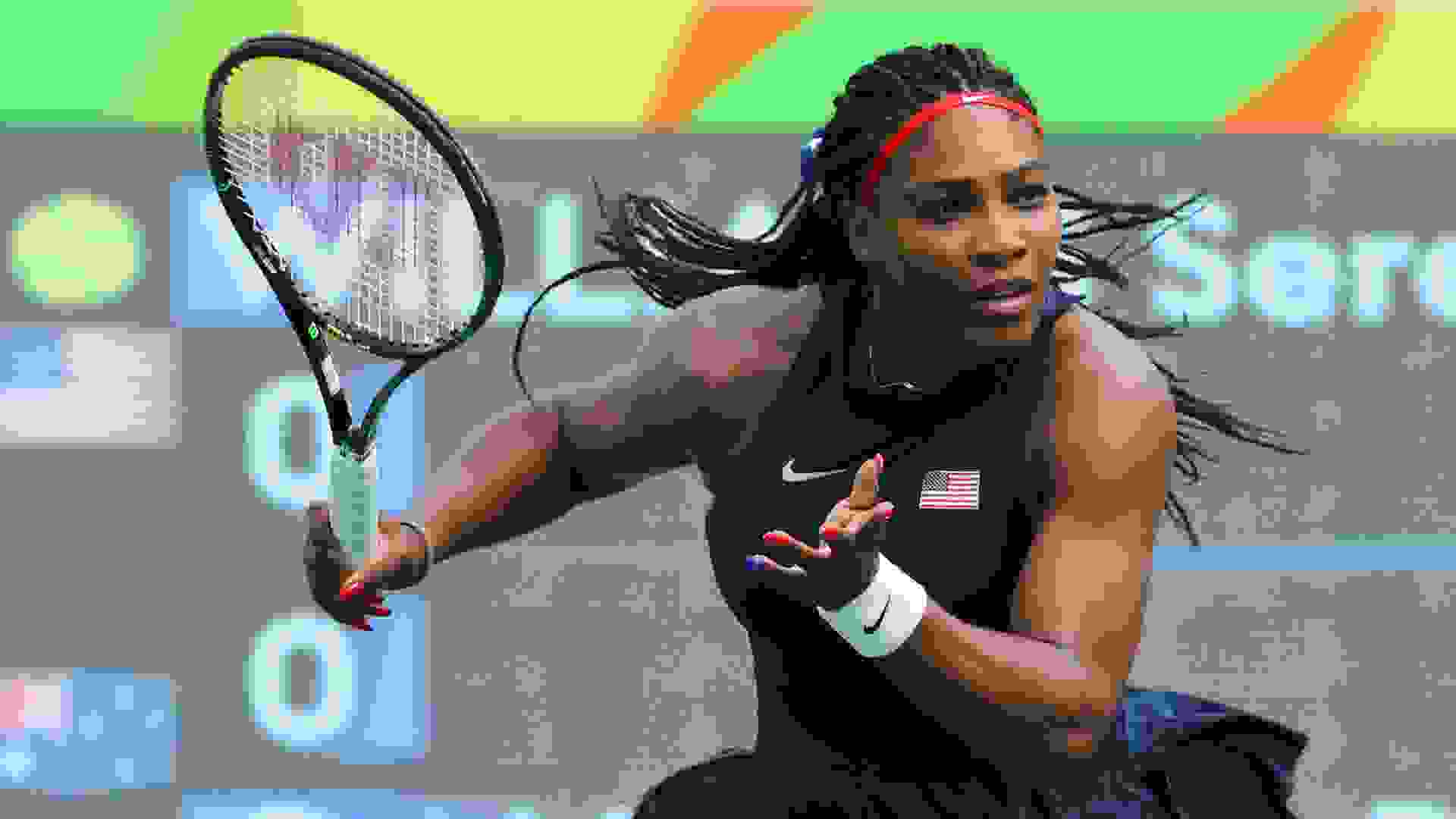 Wimbledon opens June 27 in London, with Rafael Nadal of Spain halfway to the calendar year Grand Slam. He's already won this year's two major tournaments – the Australian Open and the French Open -…
READ MORE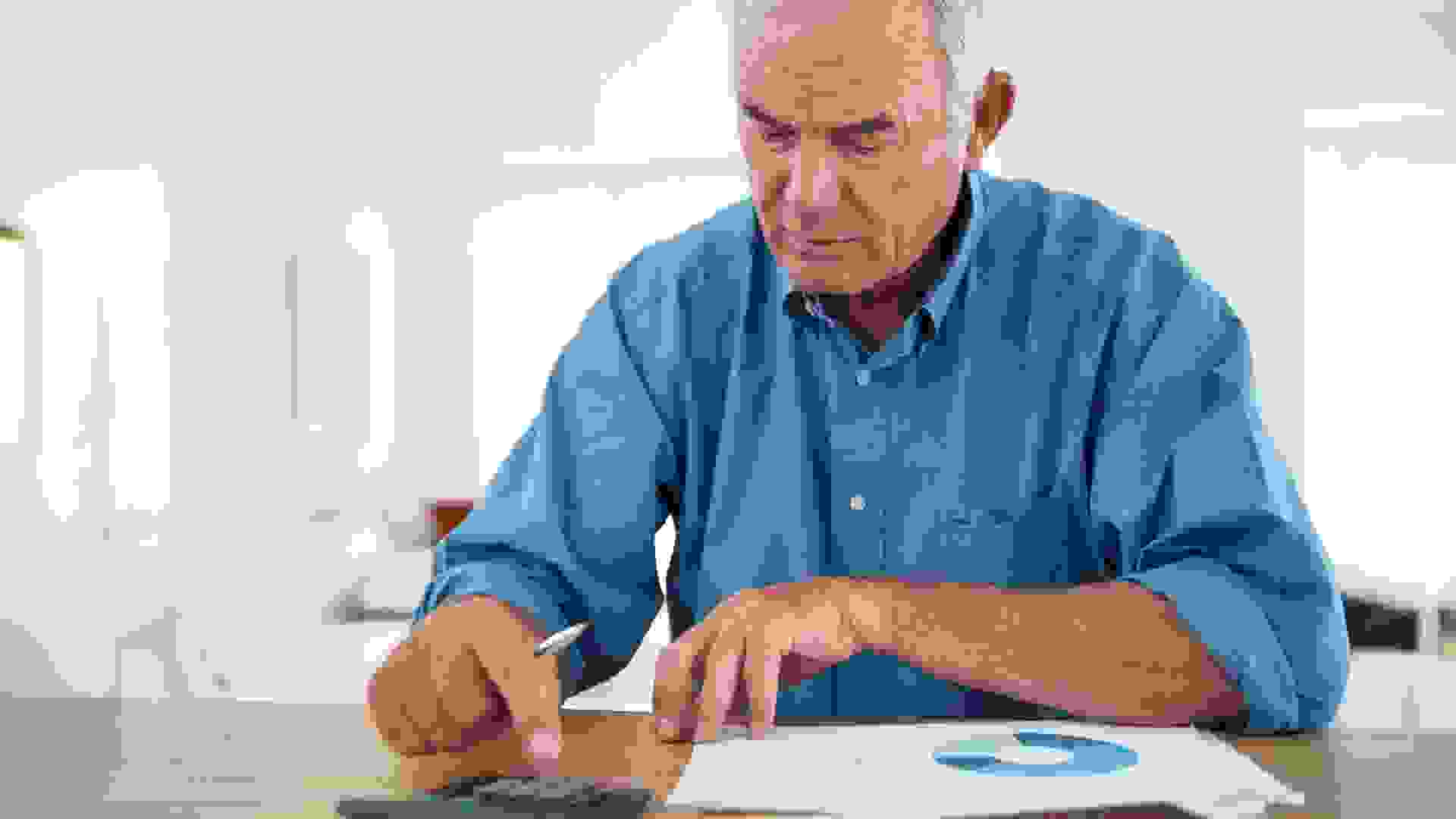 The next round of Social Security checks are scheduled to go out in early July. In May, the Consumer Price Index for All Urban Consumers (CPI-U) rose by 1.0% and the all items index increased 8.6%…
READ MORE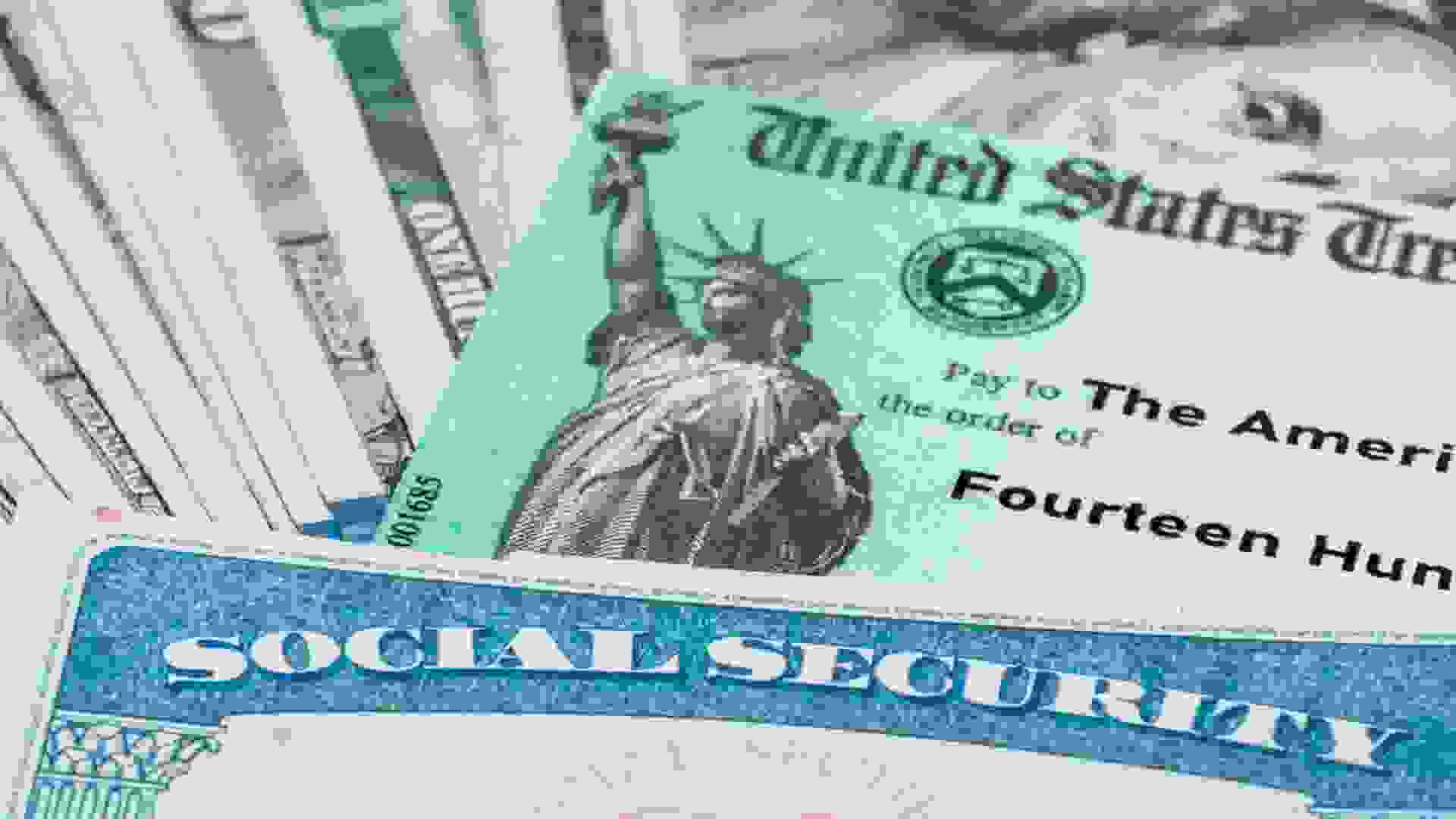 Social Security recipients could get an additional $2,400 a year in benefits if a new bill recently introduced to Congress wins approval — something seniors would no doubt welcome as surging…
READ MORE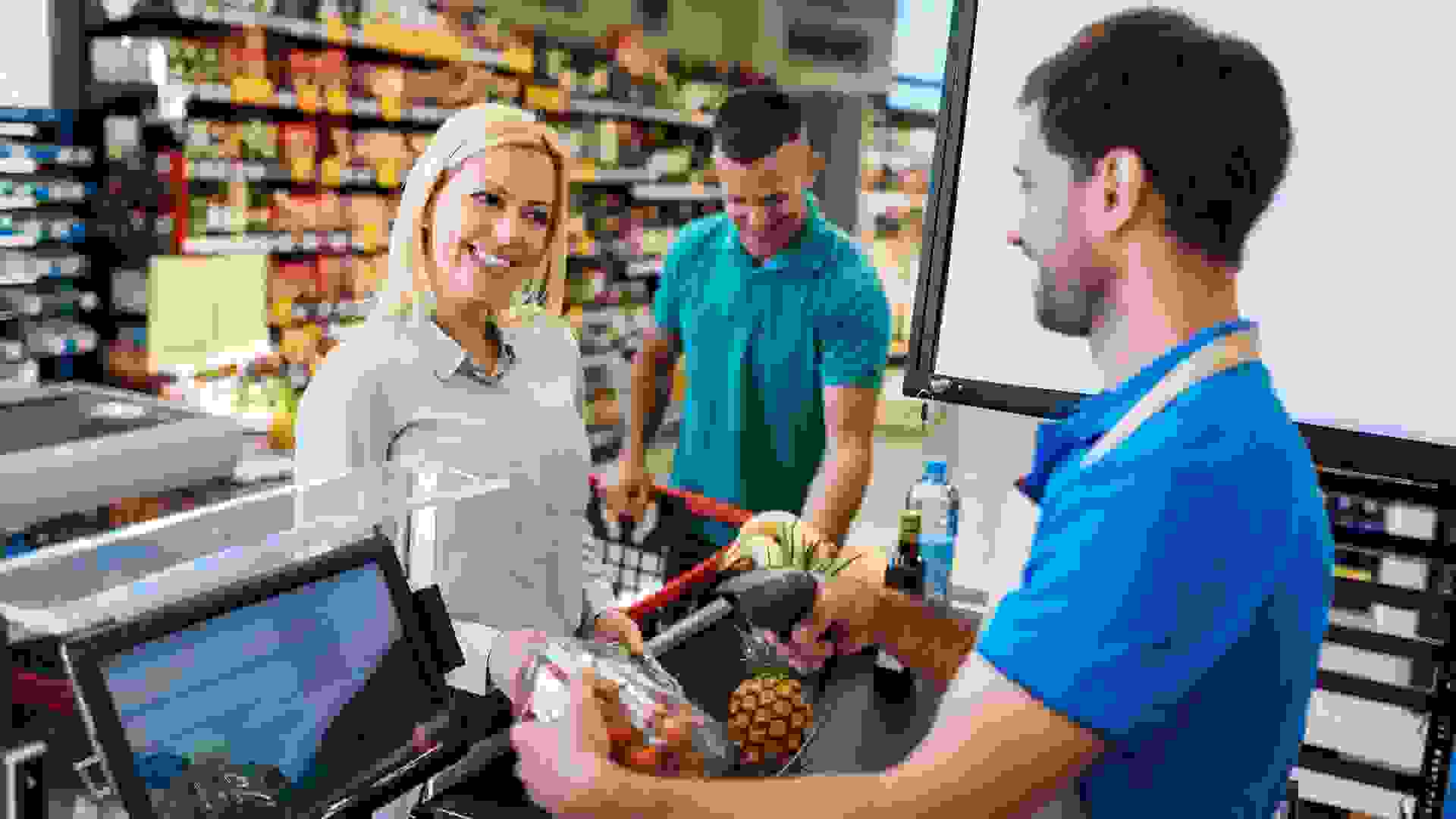 In Louisiana, SNAP benefits are administered by the Department of Children and Family Services, which provides food-purchasing assistance for low-income households. Benefits are deposited monthly into…
READ MORE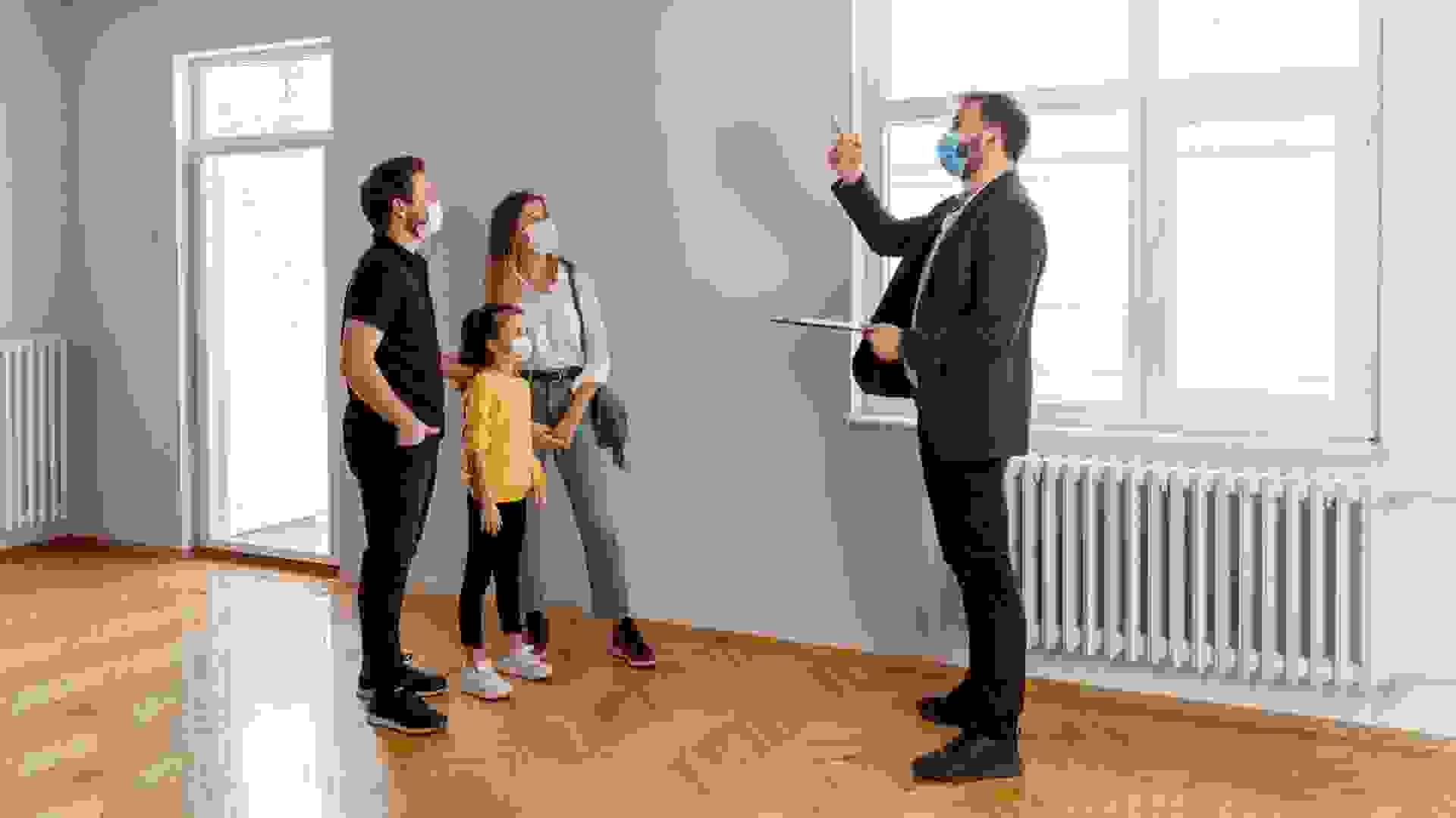 Housing prices could drop by as much as 10% in many U.S. cities, per Fortune, referencing a new report from Moody's Analytics. However, the dip won't represent a national home price correction,…
READ MORE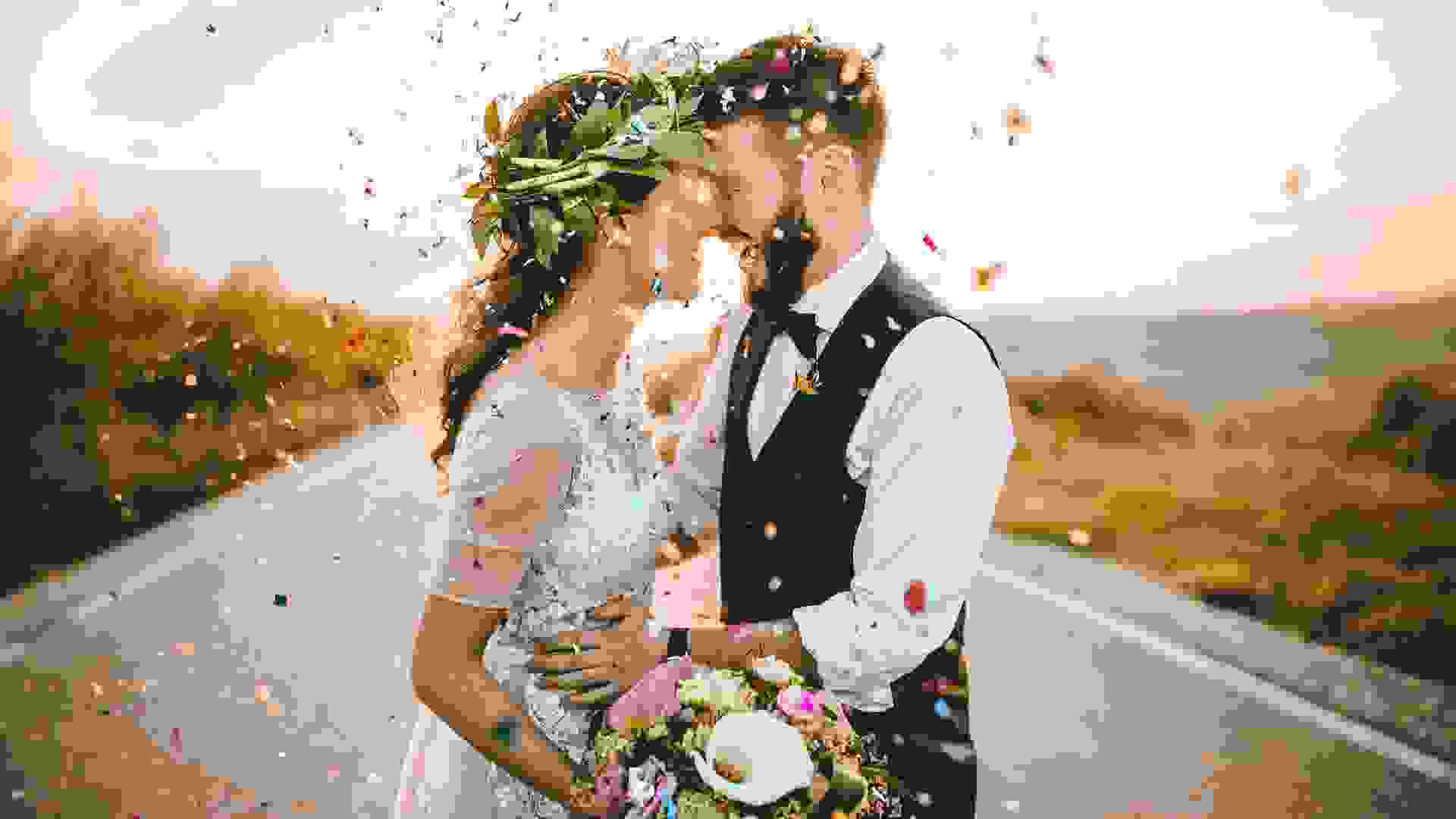 Wedding month is upon us. For brides and grooms, that often means a long list of last-minute things to do, from a final fitting for your dress or tux to putting together wedding favors. But if you're…
READ MORE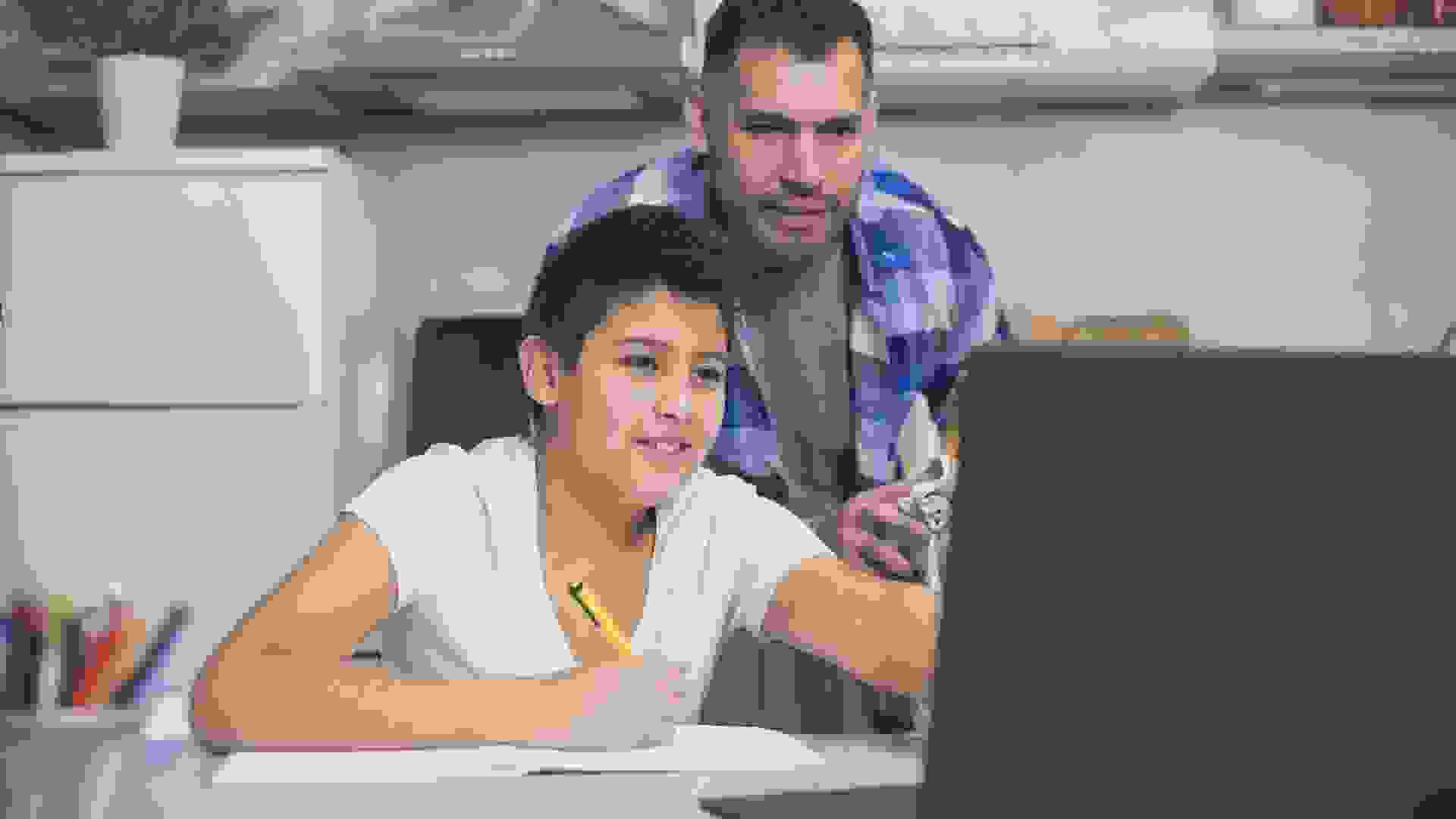 If you are qualified based on your income, you might be able to get $30 off your internet service thanks to a program introduced by the Federal Communications Commission (FCC) called the Affordable…
READ MORE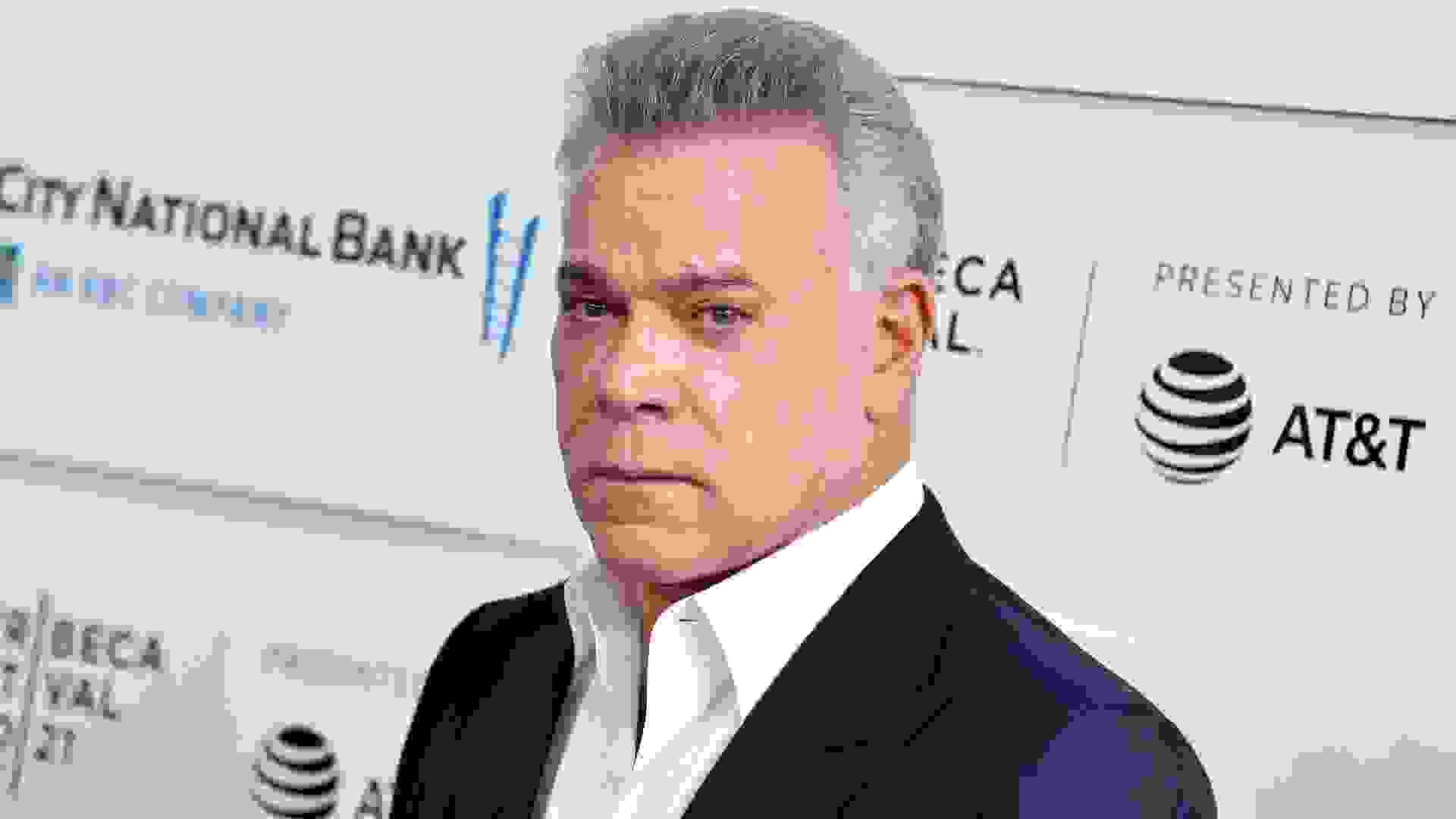 American actor and producer Ray Liotta has died. He was 67 years old. Although known for memorable roles in "Field of Dreams" and "Something Wild," he will be best remembered as Henry Hill, an…
READ MORE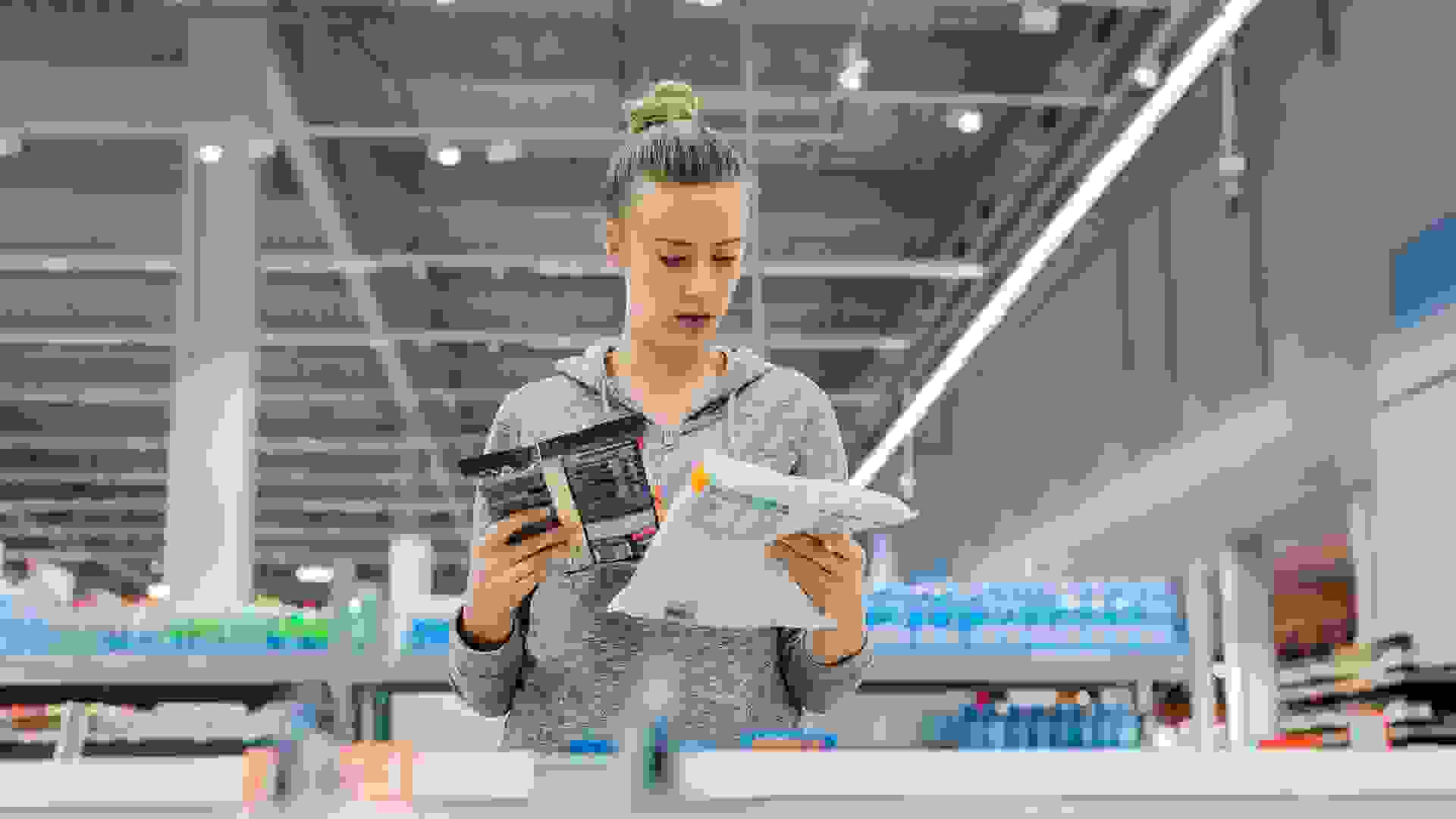 Emergency allotments were authorized under the Families First Coronavirus Response Act to help address temporary food needs during the pandemic for SNAP households. According to the U.S. Department of…
READ MORE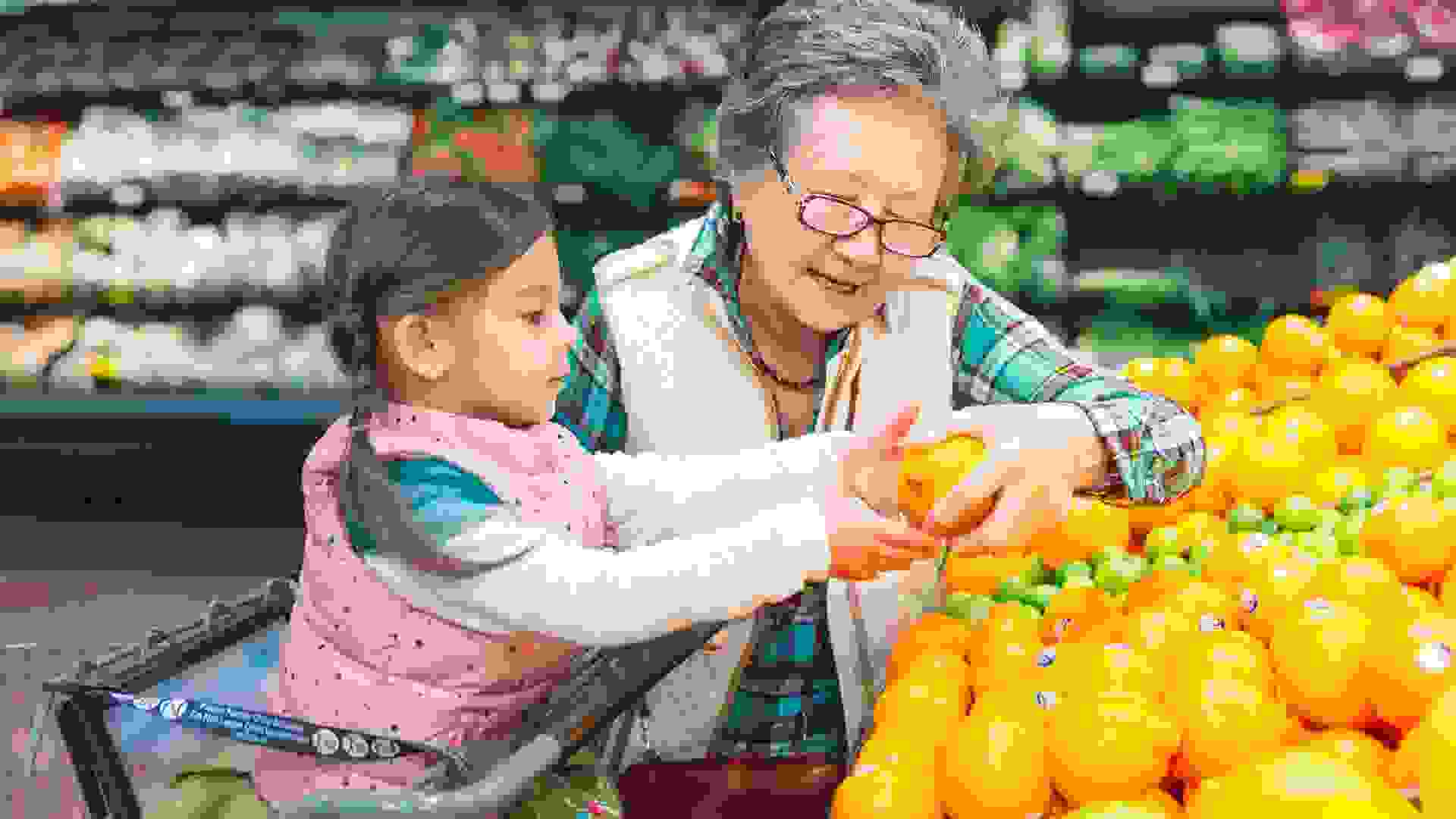 The Florida Department of Children and Families Office of Economic Self-Sufficiency is responsible for the state's SNAP, which provides food-purchasing assistance to low-income households by…
READ MORE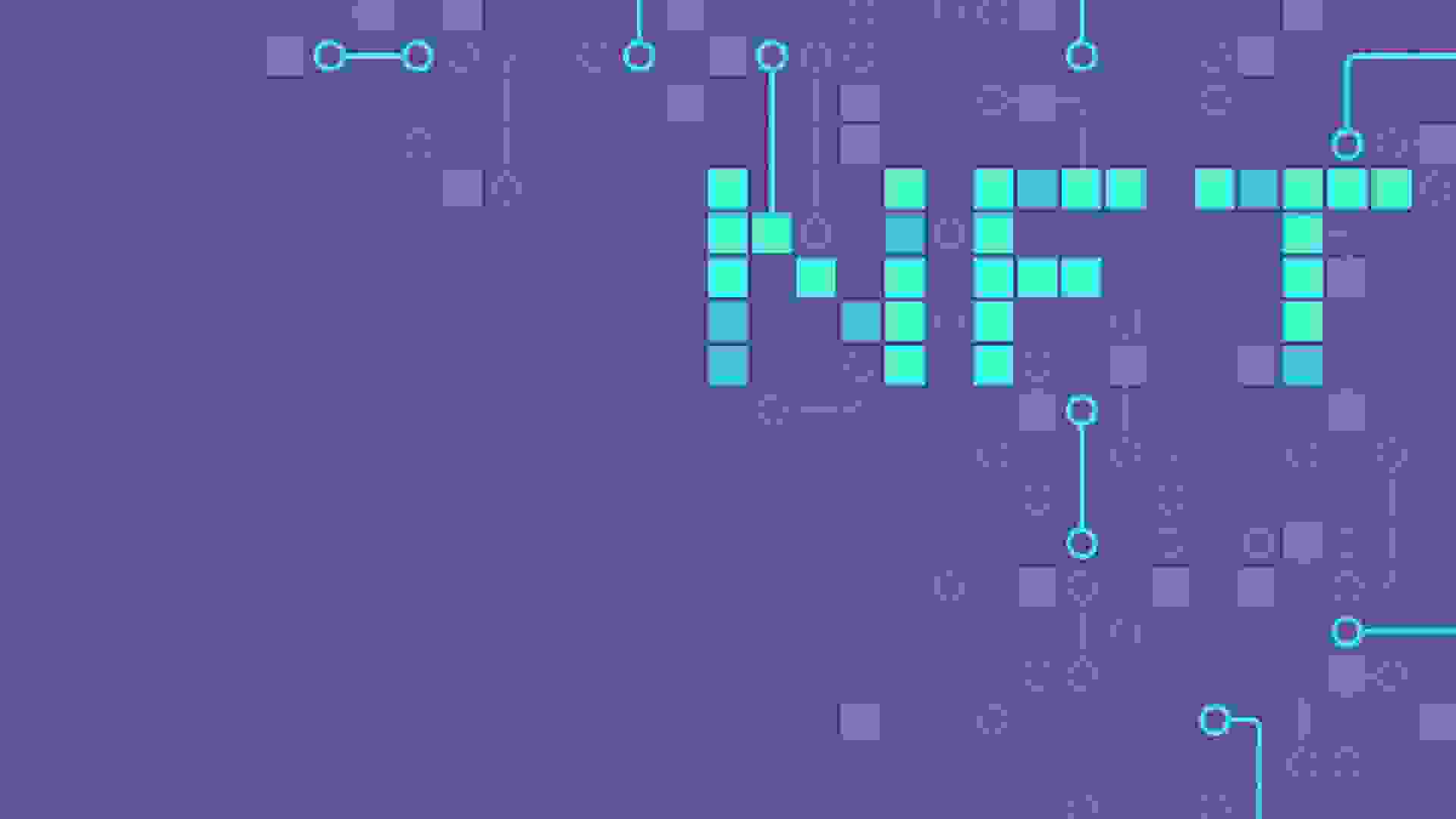 Lots of cryptocurrency investors are jumping on the non-fungible token bandwagon and scooping up CryptoPunks for a lot of money. Even financial corporations have gotten into the game. Last August,…
READ MORE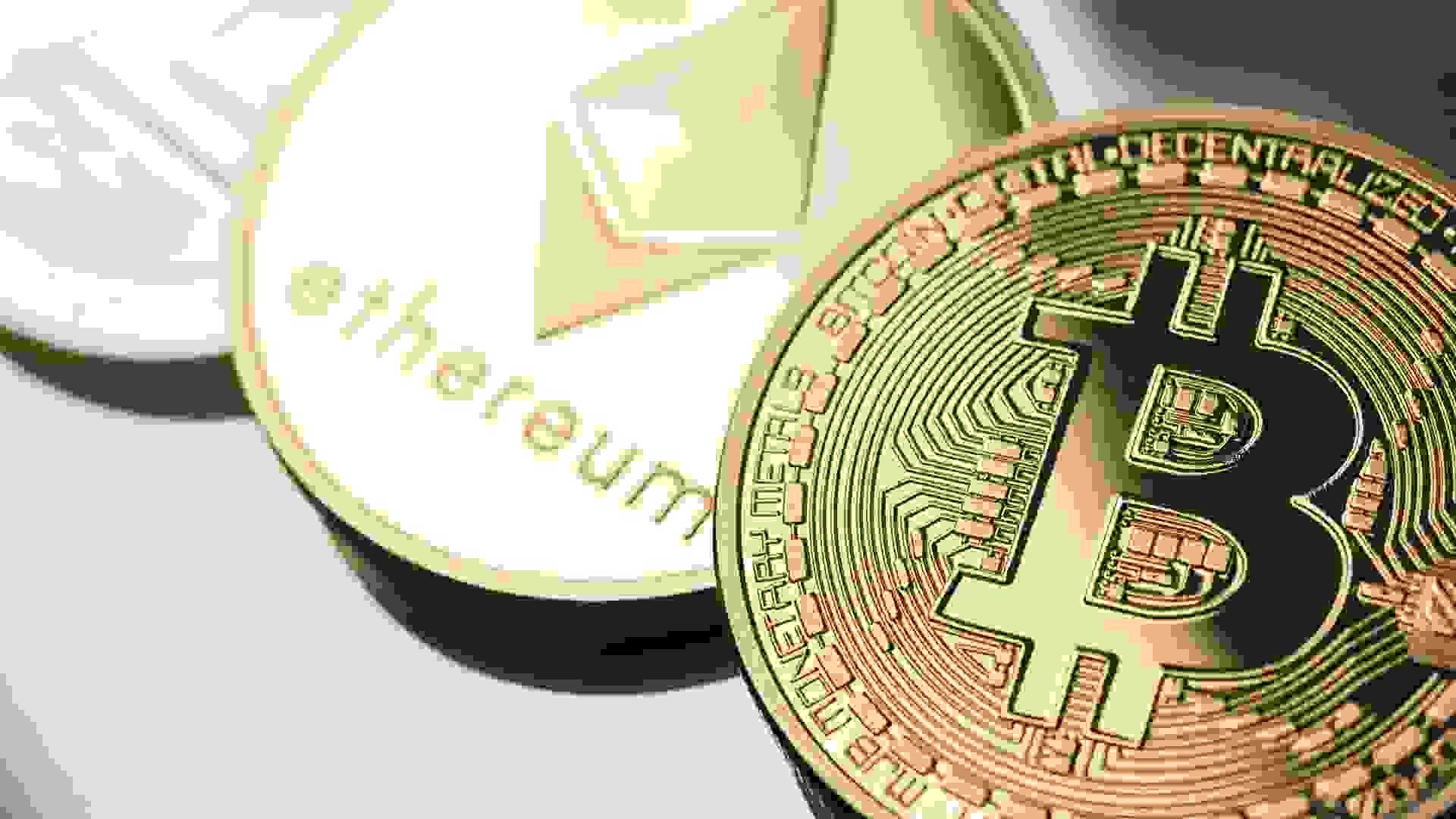 Crypto.com lets you buy, sell, trade, earn, spend, send and borrow crypto assets all in one place. Find out about its features and whether it's right for you.
READ MORE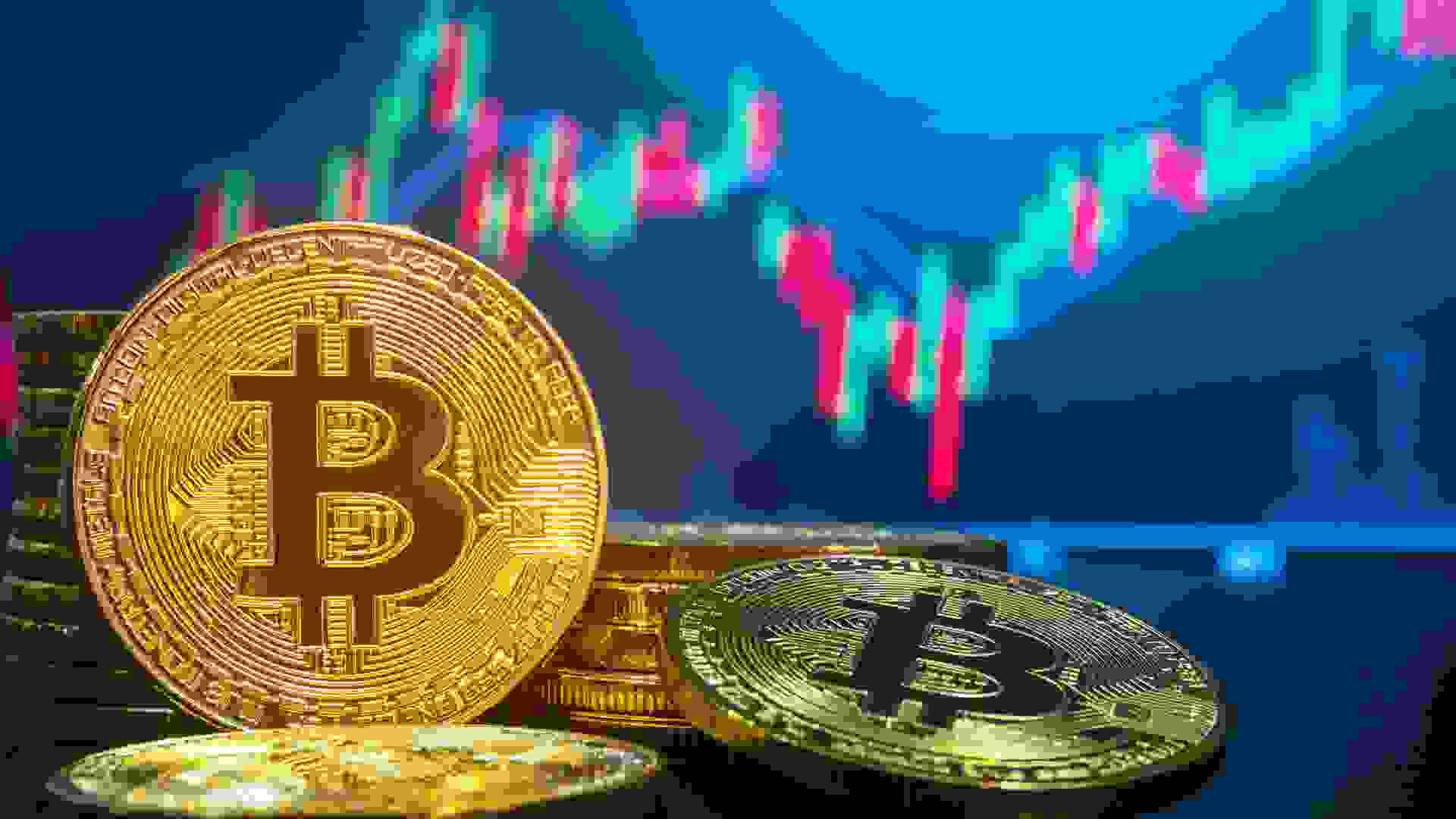 Bitcoin, the original cryptocurrency, is made possible by blockchain technology, a method of generating and tracking digital assets and processing transactions. When bitcoin is doing well, other…
READ MORE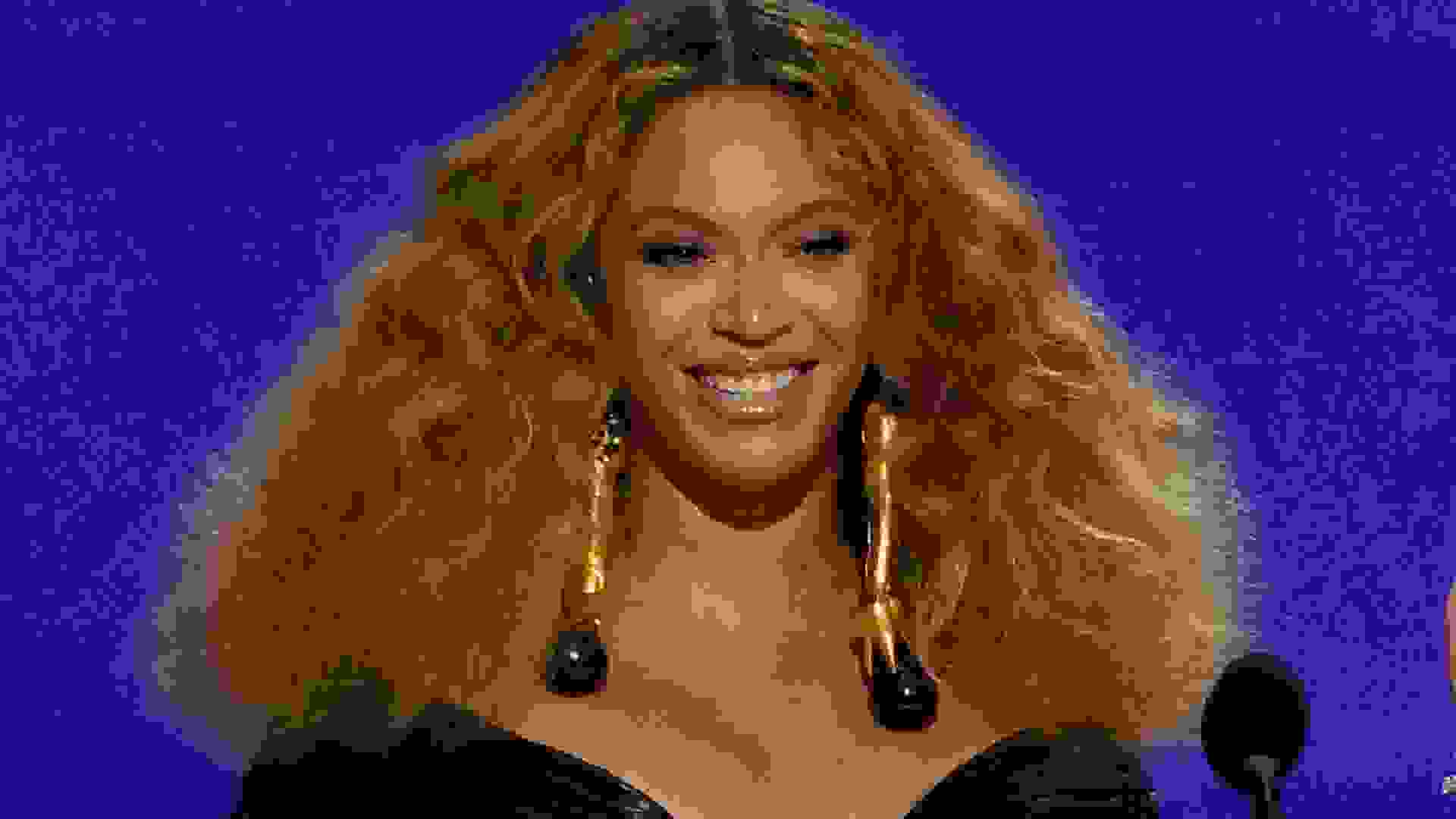 Beyoncé, 40, is an American sensation who is a singer, songwriter, dancer, actress, philanthropist and investor. Her latest single, "Break My Soul," could even be responsible for people using her…
READ MORE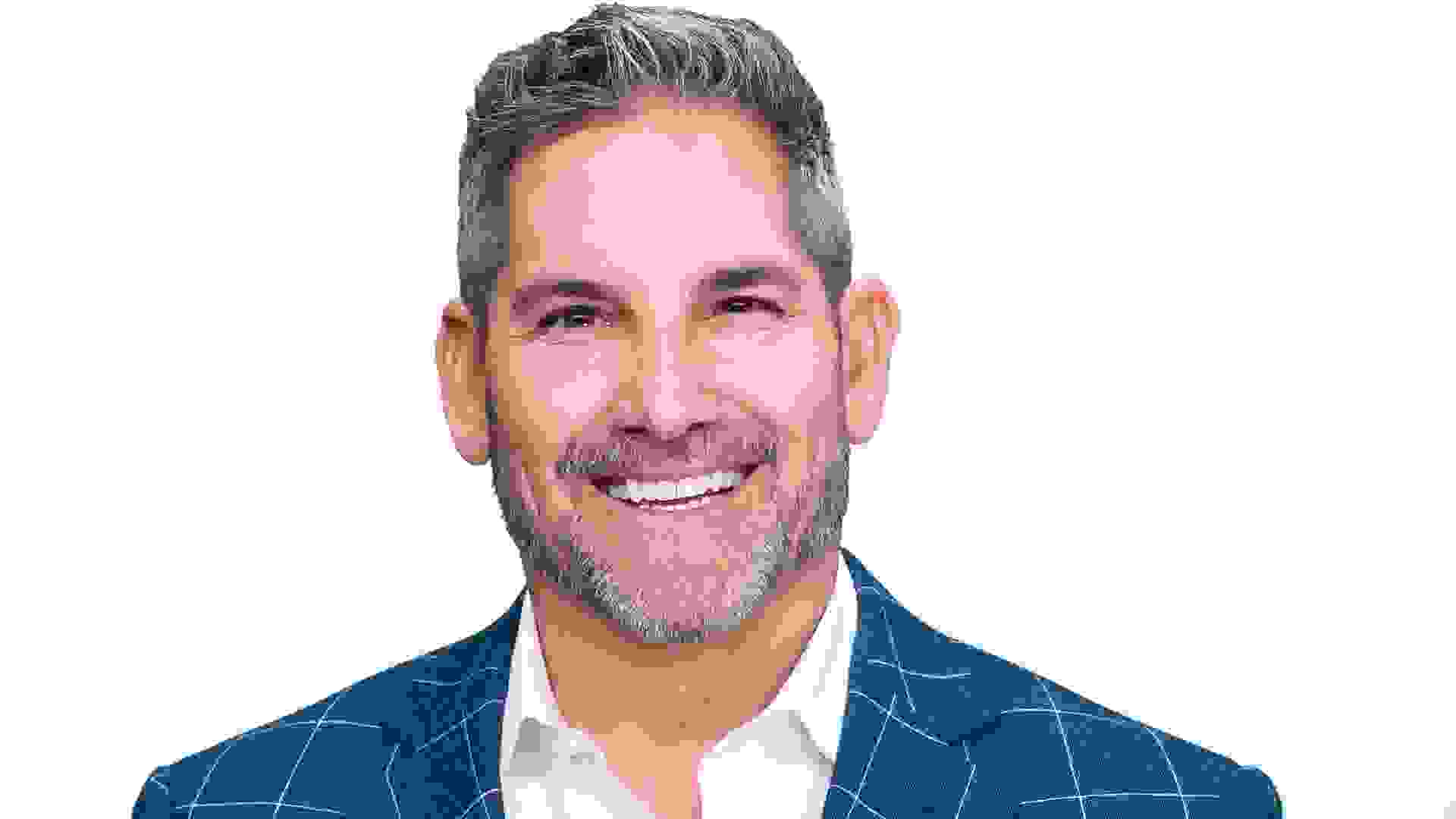 Grant Cardone, 64, is a sales trainer, speaker and entrepreneur who has worked in real estate and the auto industry. His 10X Growth Conference, which launched in 2017, which is based on his…
READ MORE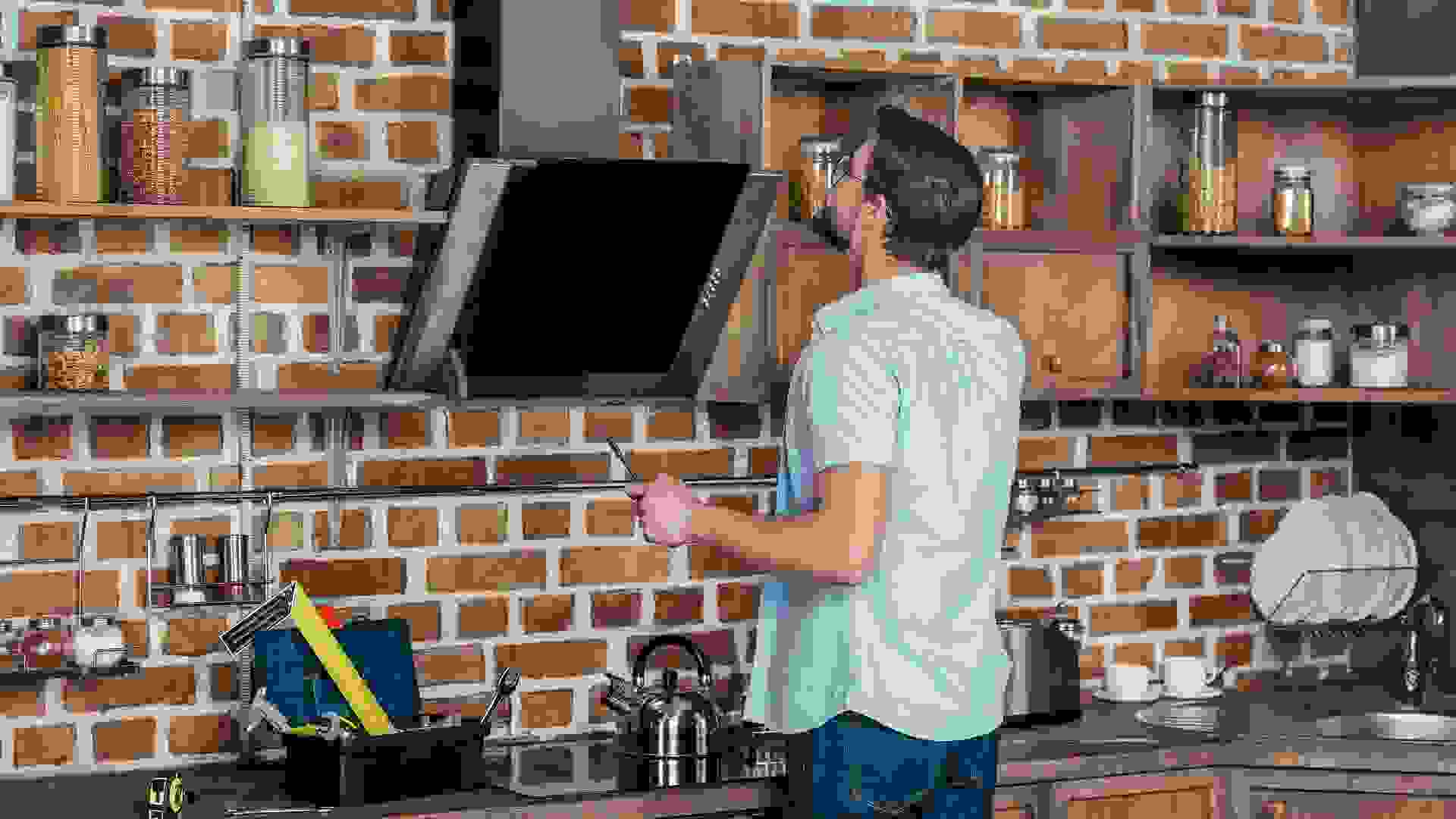 Nearly one-third of homeowners who remodeled their homes between March 2020 and January 2022 and went over budget by more than $50,000 regretted their decision, according to a three-part survey from…
READ MORE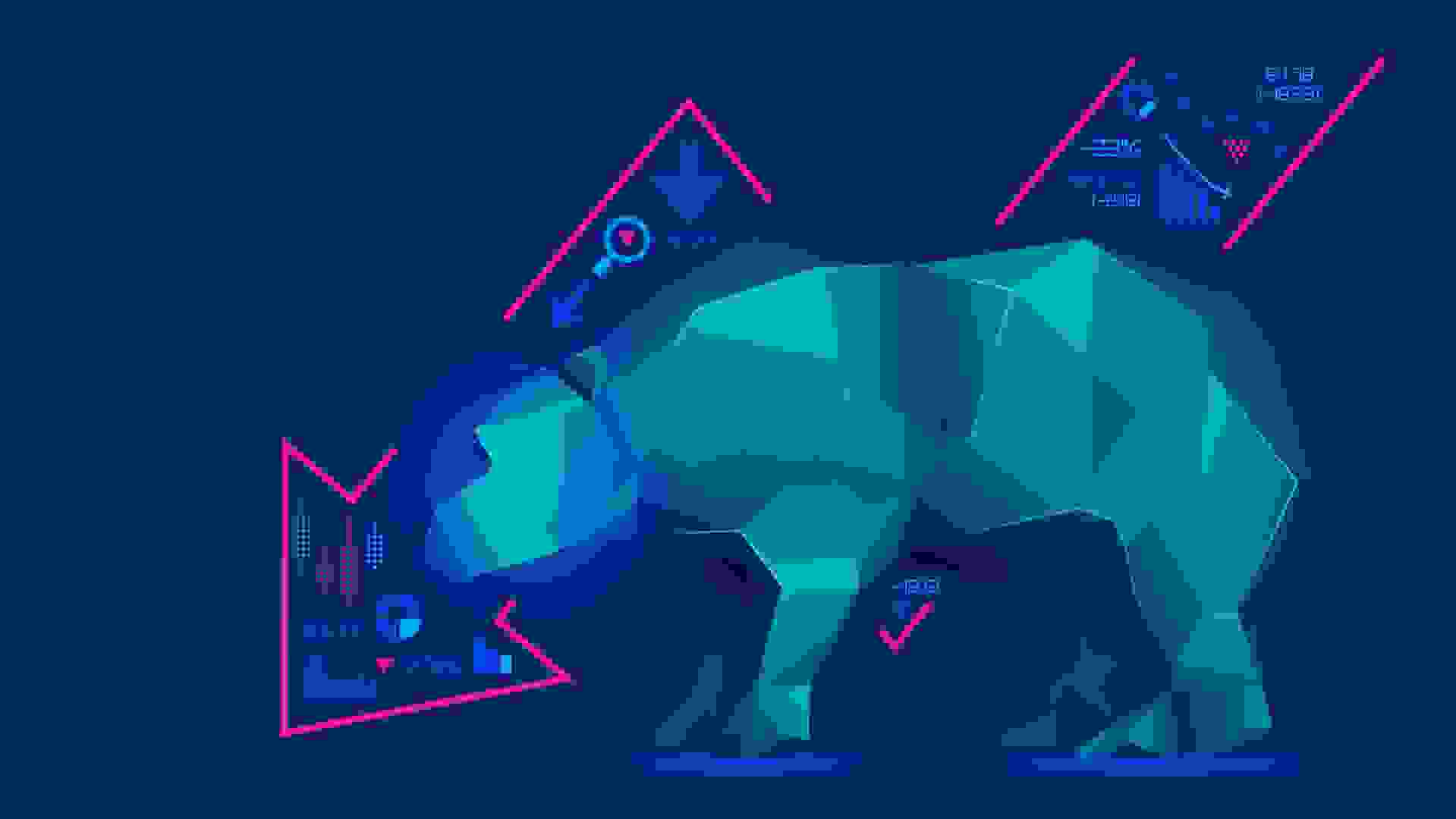 With the economy firmly entrenched in a bear market, at least for the time being, many people are re-evaluating their assets and investments to make the right financial moves. Multiple financial…
READ MORE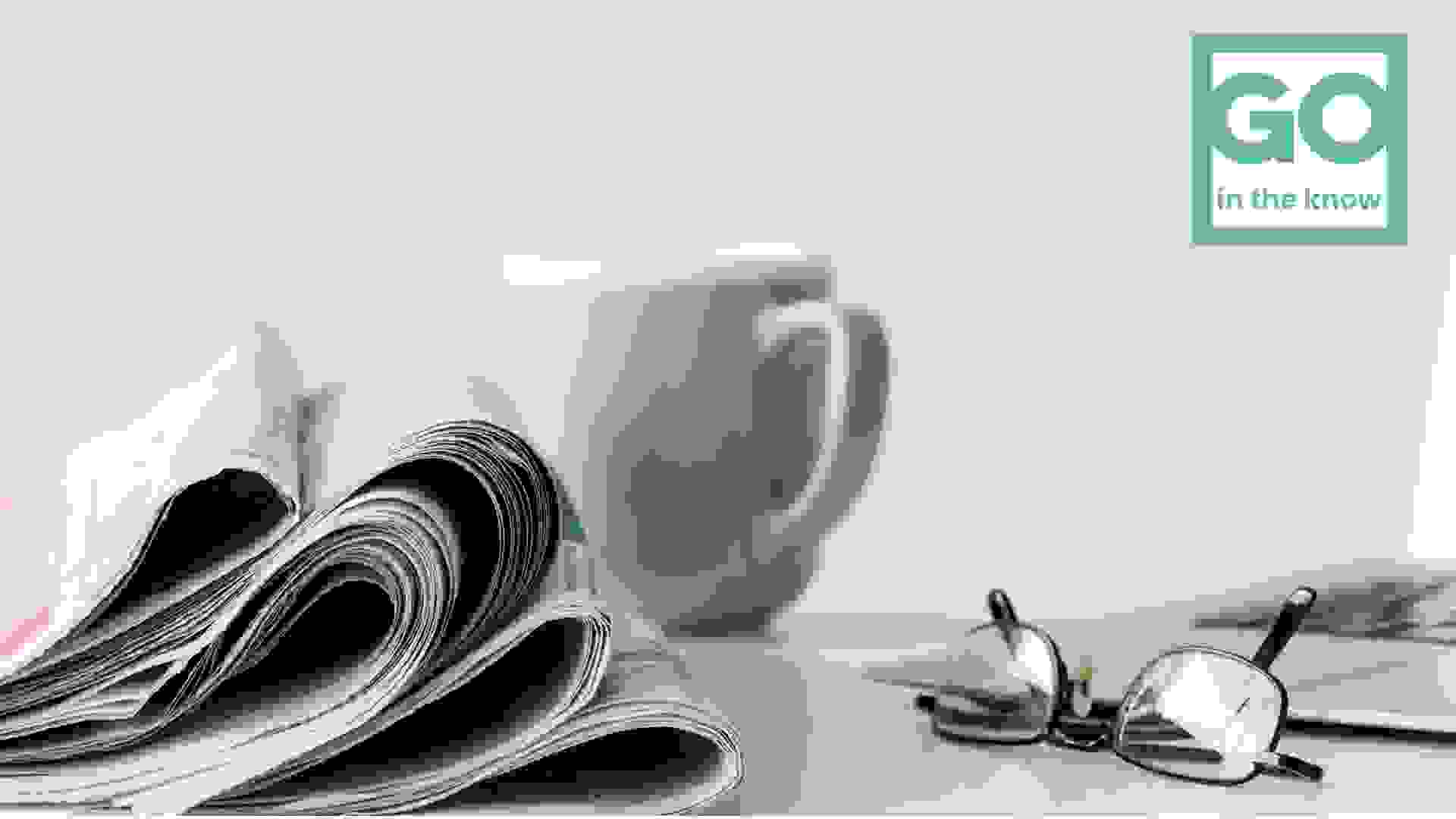 It's Friday, folks, and you know what to do. First, catch up on today's top financial stories. Then, go enjoy the heck out of your weekend. The Big Lead: Is This SNAP Rumor True? If you've heard…
READ MORE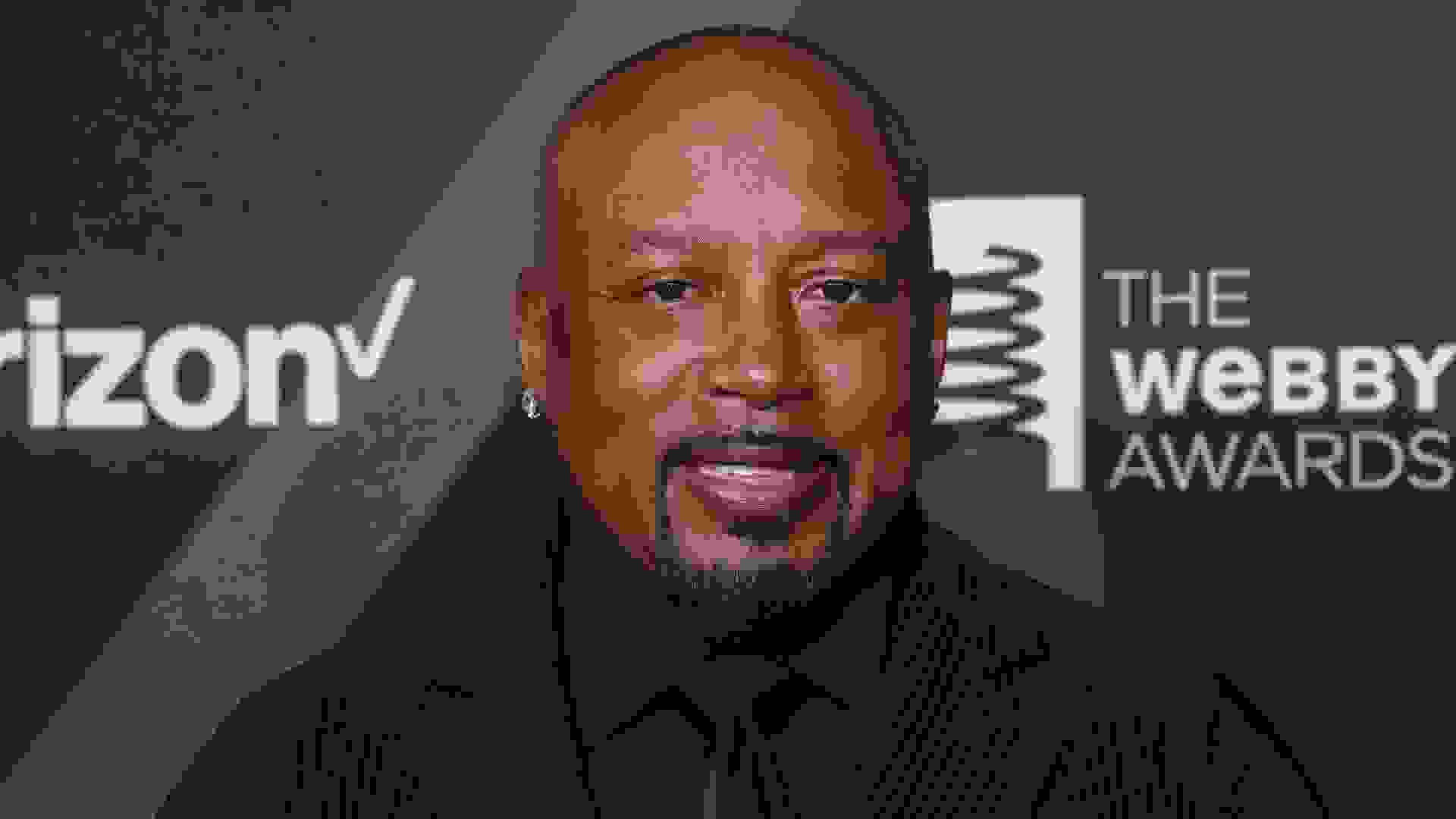 Daymond John, 53, is an American businessman, fashion designer, investor, author and reality TV personality who created and was the former CEO of the fashion brand FUBU, is the founder and CEO of the…
READ MORE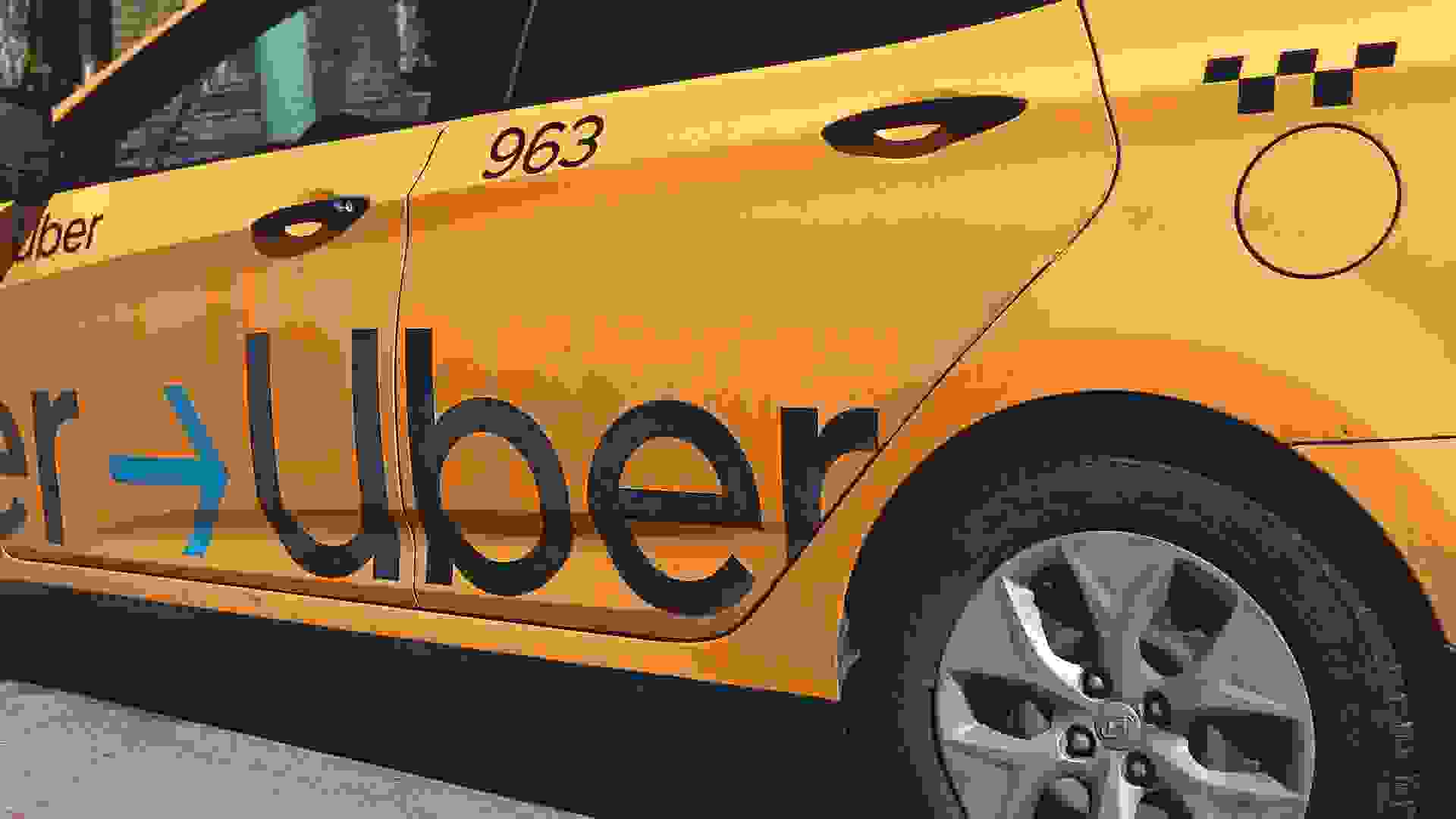 Many of us have forgotten a phone or a wallet in the back of an Uber. But what about forgetting a spray tan machine, 10 pounds of hamburger meat or a Billie Eilish ukulele? It happens too, apparently….
READ MORE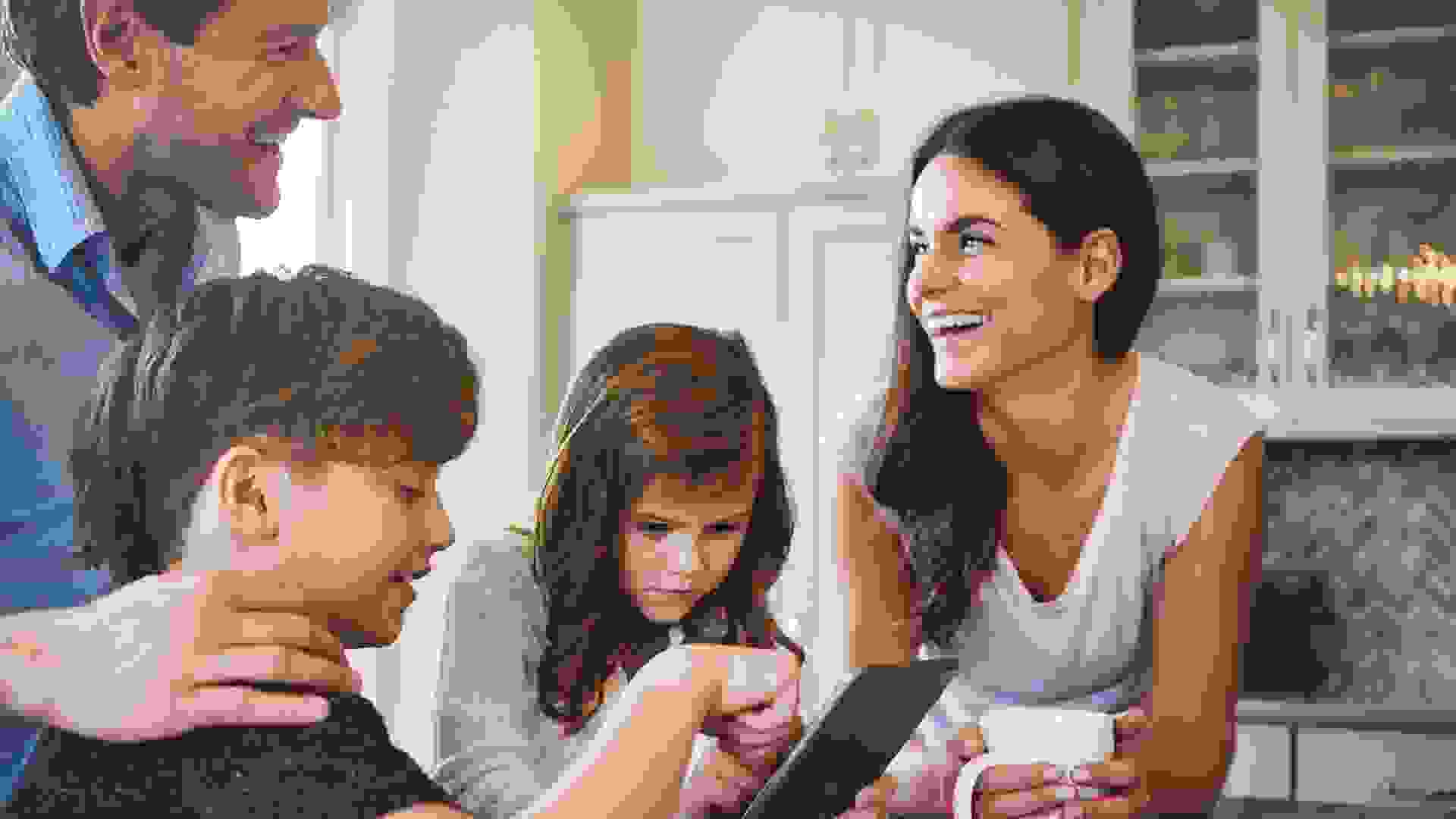 If you've heard rumors about free tablets being provided by the federal government's Supplemental Nutrition Assistance Program (SNAP) and Affordable Connectivity Program (ACP), don't get your hopes…
READ MORE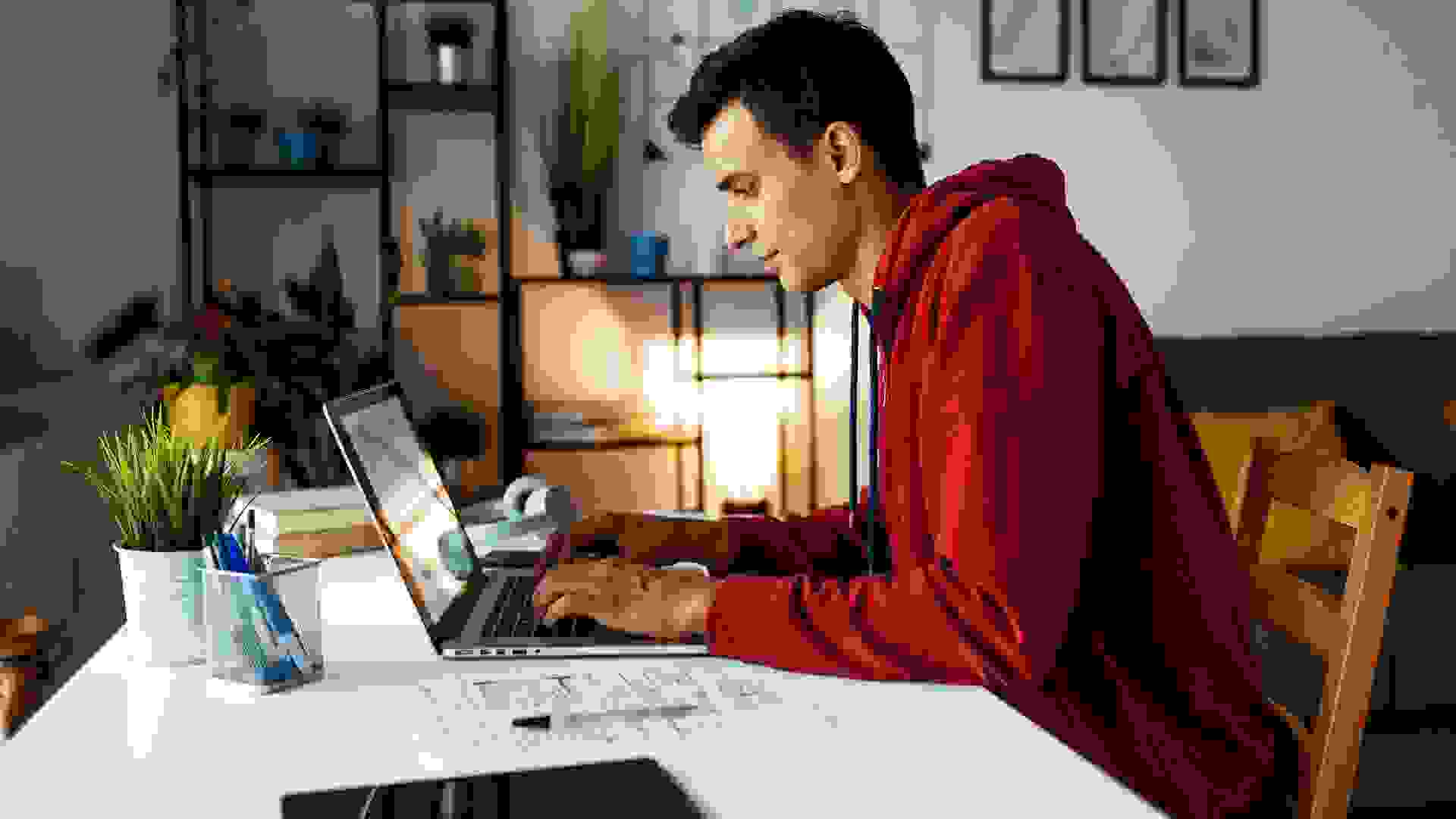 If all signs point to the Old-Age, Survivors, and Disability Insurance (OASDI) Trust Funds being depleted by 2035 and its beneficiaries subsequently losing out on 20% of their promised benefits, those…
READ MORE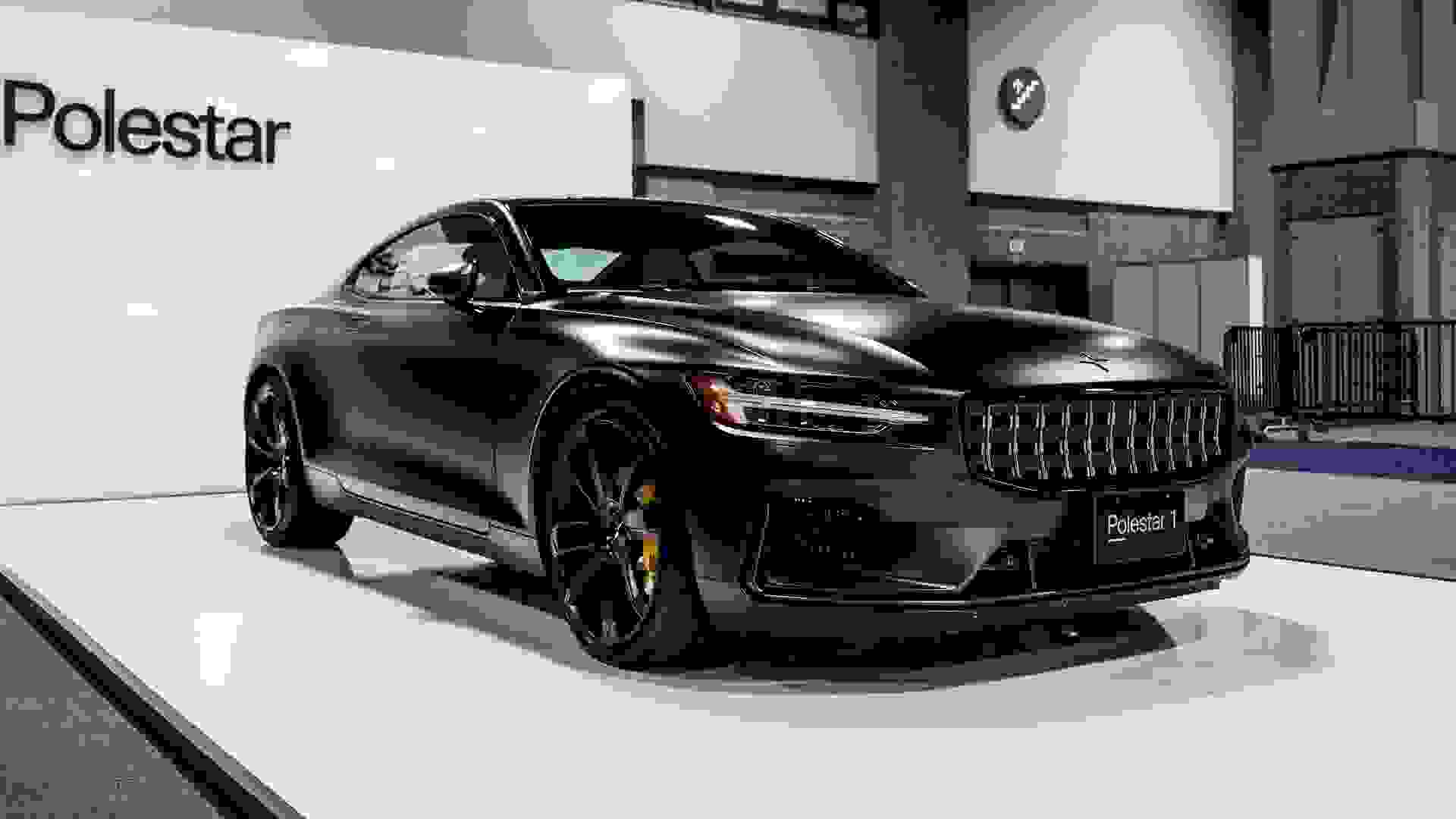 Swedish electric vehicle company Polestar — founded by Volvo and Zhejiang Geely Holding — is starting trading on the Nasdaq today, June 24, following a special purpose acquisition company merger….
READ MORE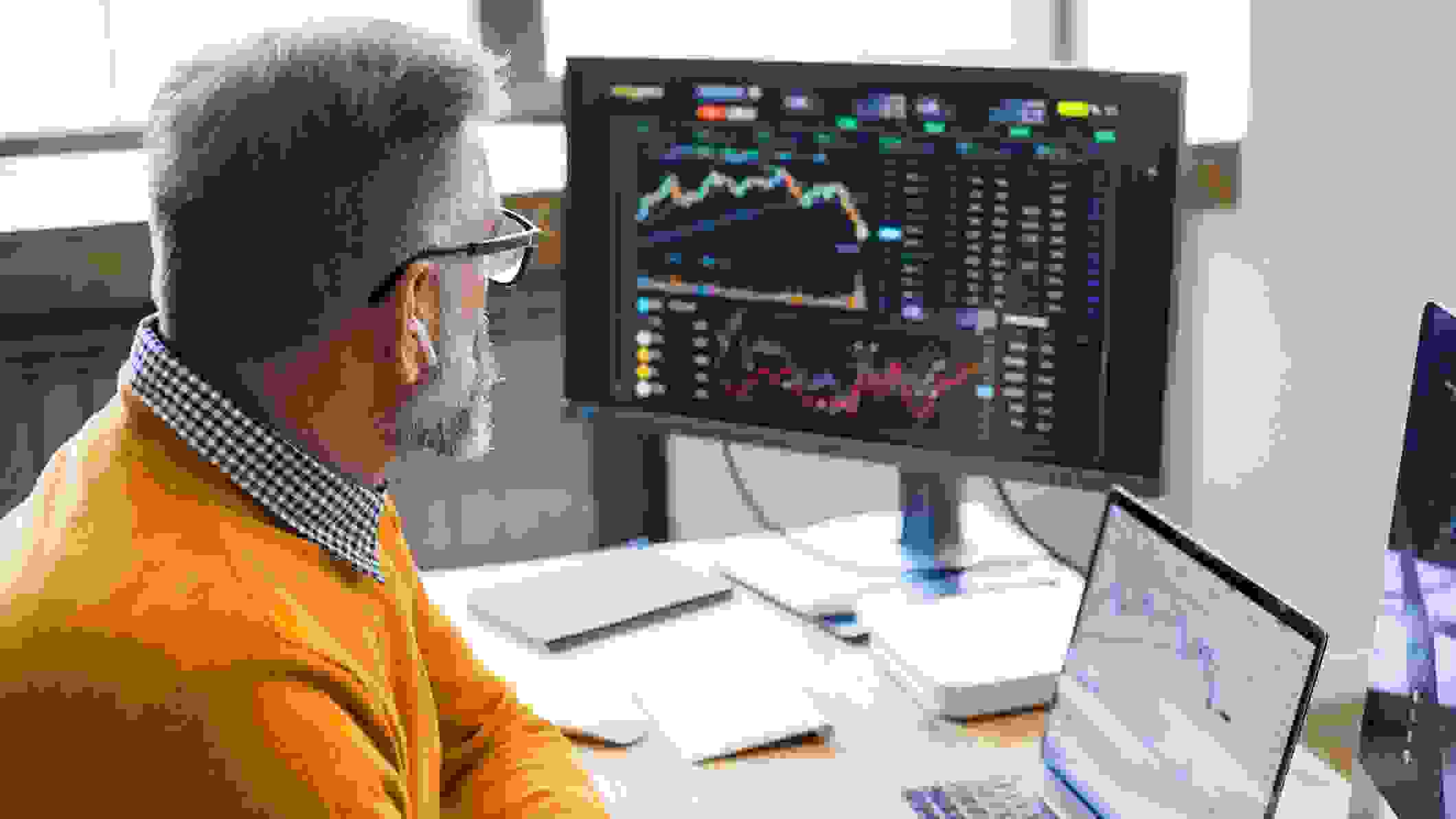 Binance.US announced it is cutting several Bitcoin trading fees, which brought the stock of several of its rivals down — including Coinbase. The move, amid a crypto winter which led to massive…
READ MORE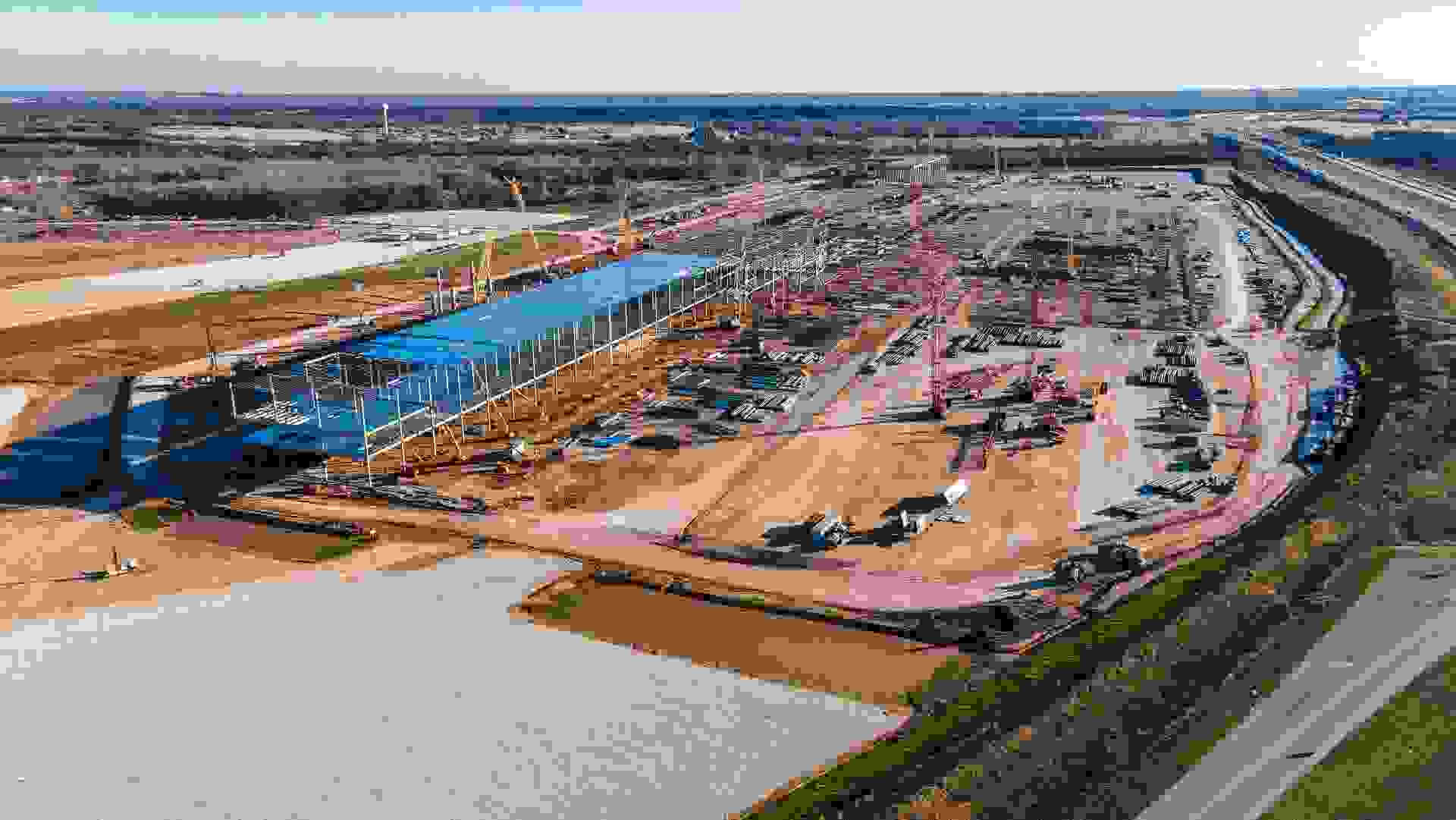 Tesla opened two gigafactories earlier this year in Texas and Germany, but now CEO Elon Musk is saying that they are "losing billions of dollars." See: 10 Richest People in the WorldFind: The Best…
READ MORE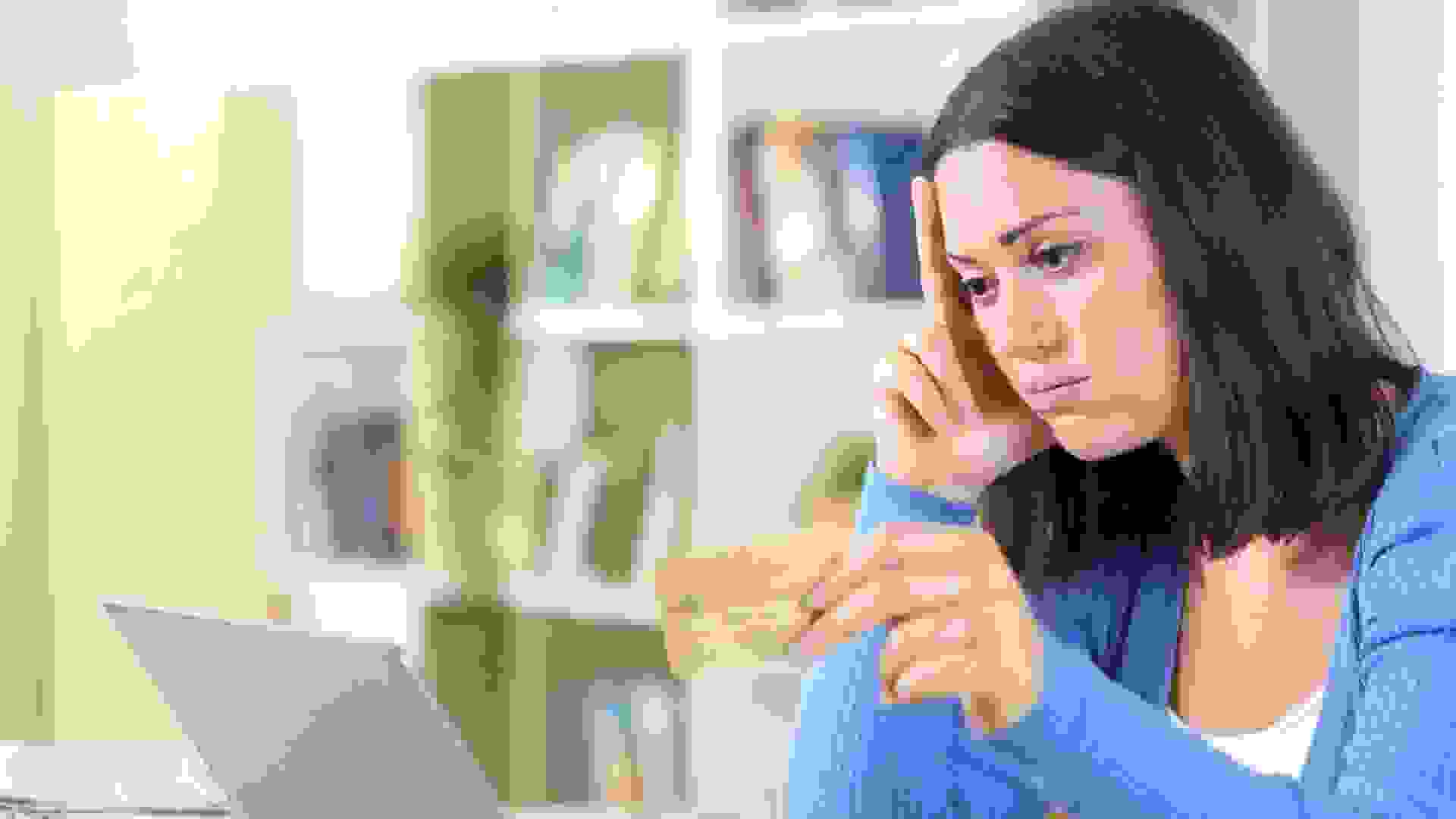 A move by the Consumer Financial Protection Bureau to crack down on credit card late fees could save consumers billions of dollars a year, but it might not happen for a while. Cash App Borrow: How To…
READ MORE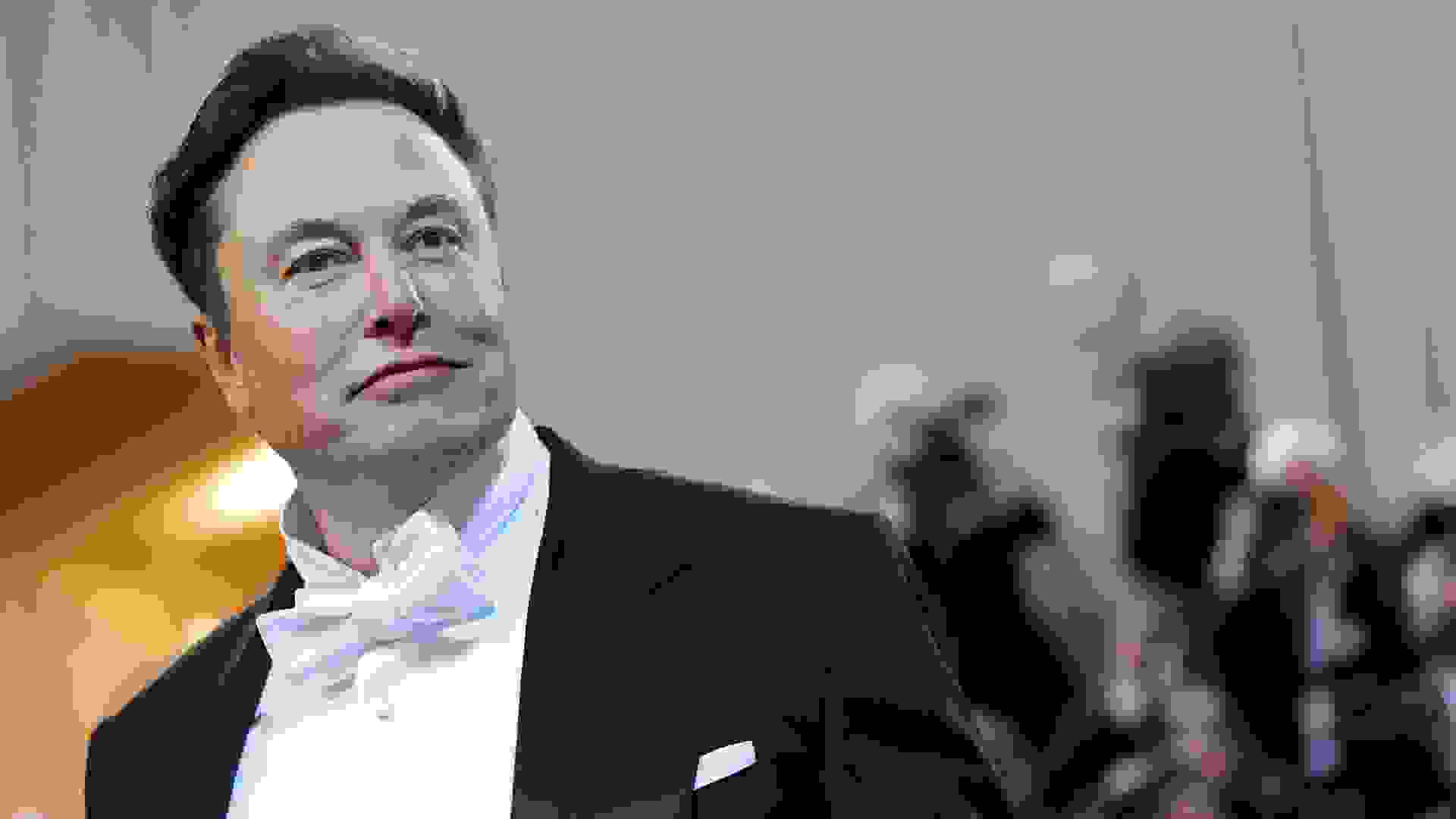 Elon Musk, who turned 51 on his birthday of June 28, is a South African/Canadian-American entrepreneur and businessman who is the CEO and CTO of SpaceX, as well as the CEO and chief product architect…
READ MORE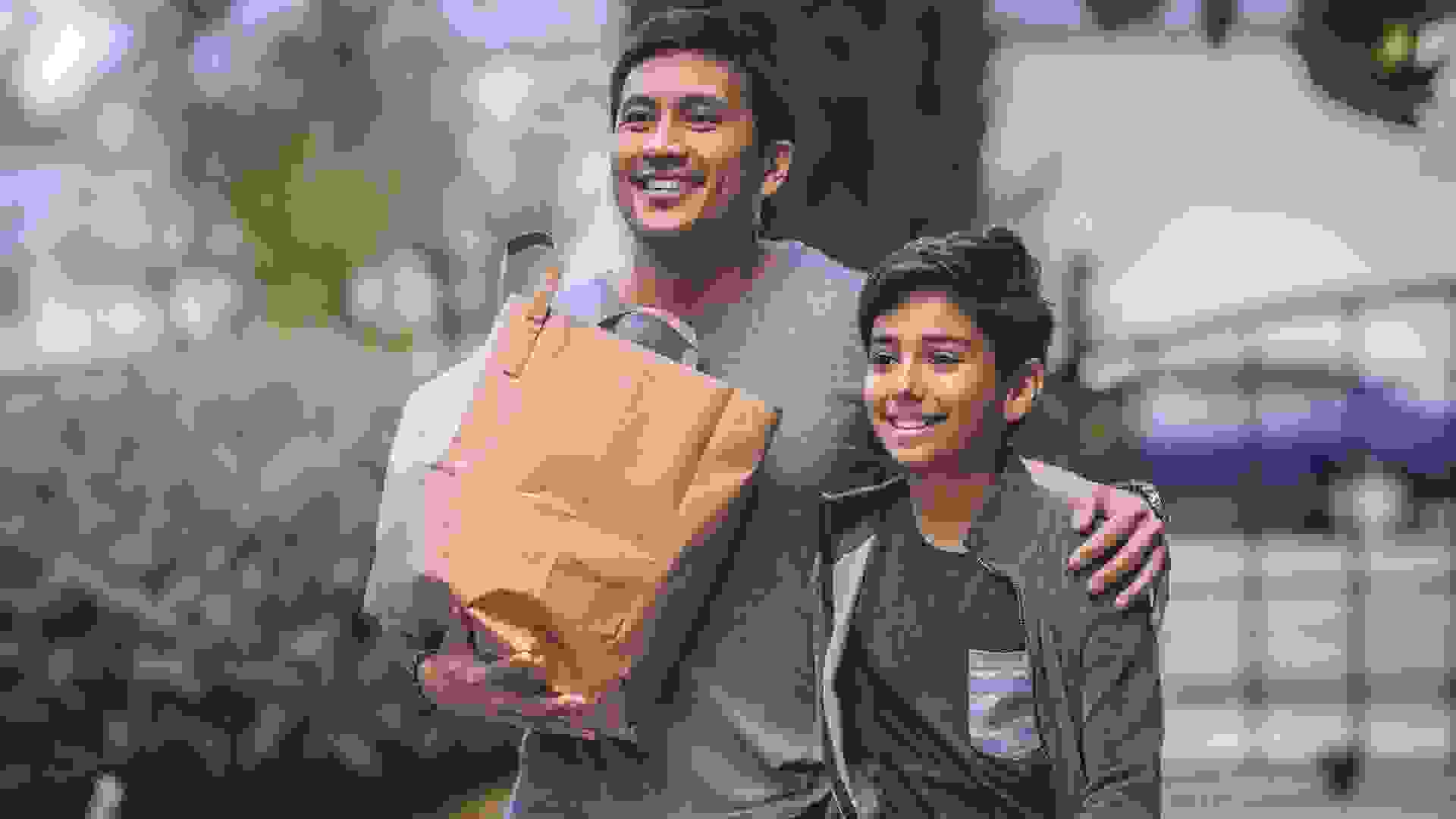 CalFresh, California's version of the federal Supplemental Nutrition Assistance Program (SNAP), provides monthly food assistance to low-income households that meet eligibility guidelines. Benefits are…
READ MORE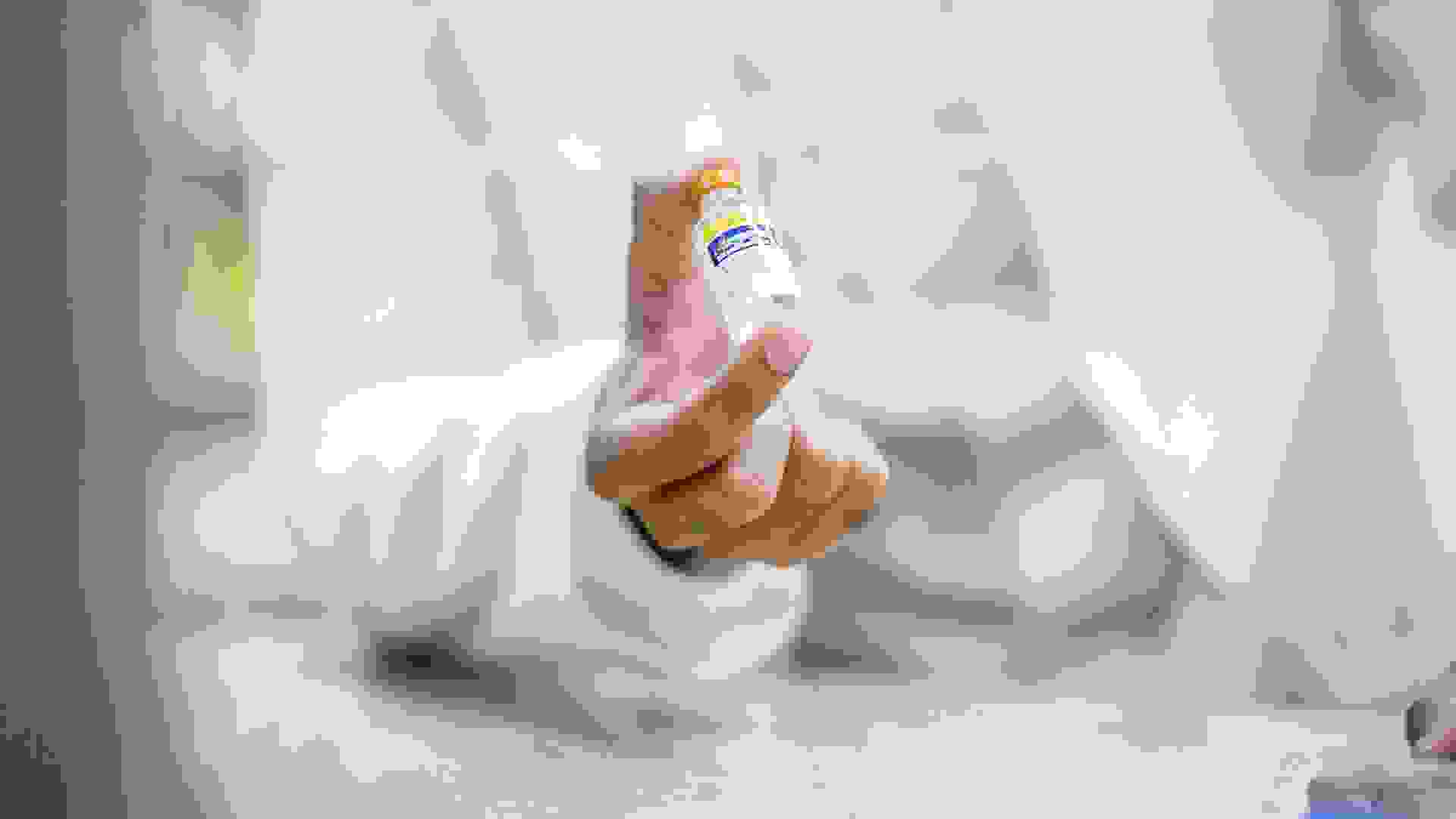 In a bid to lower the high cost of insulin for the nation's diabetic population, U.S. Senate Majority Leader Chuck Schumer (D-NY) said he will put bipartisan legislation to a vote on congress "very…
READ MORE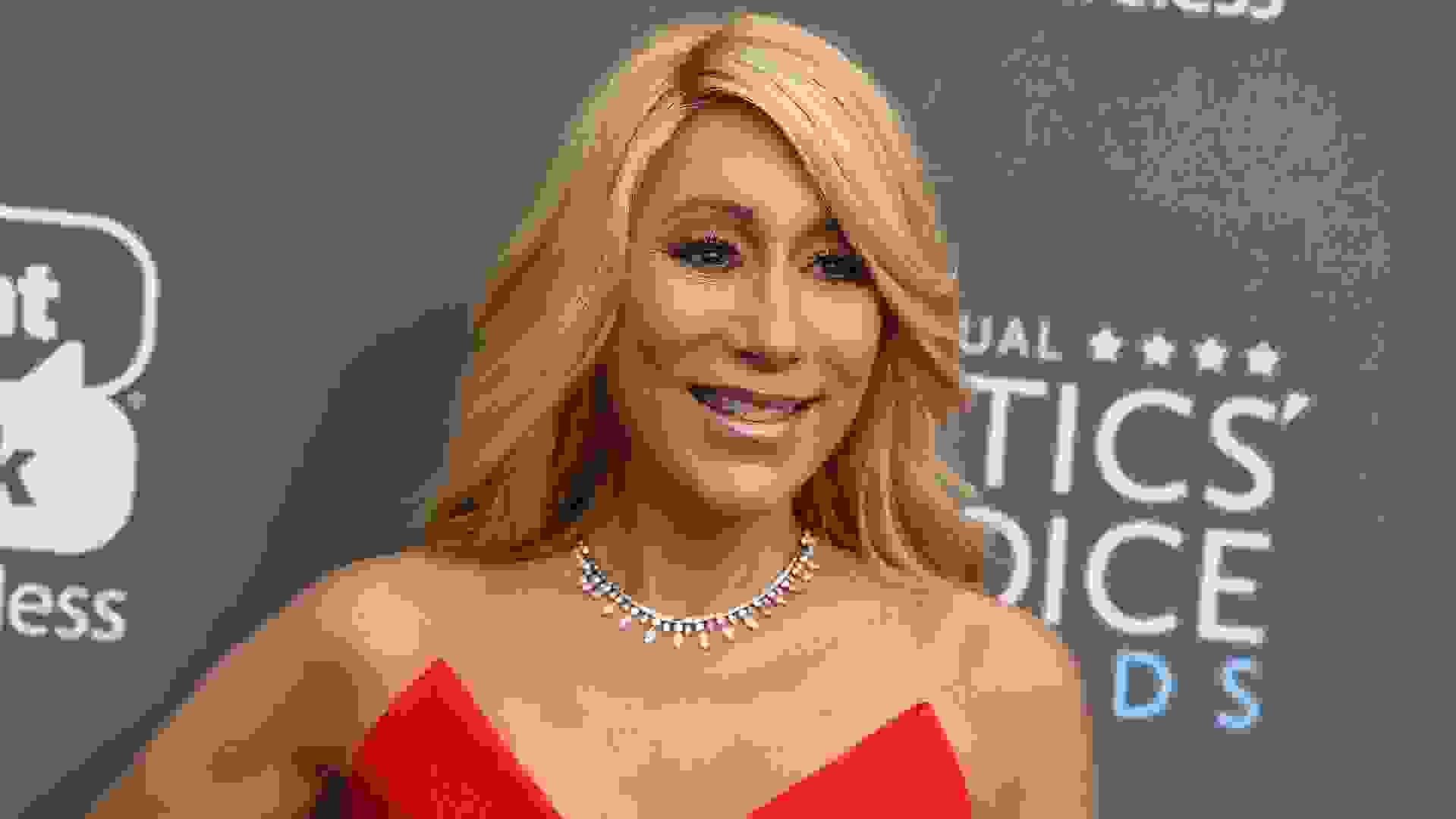 Lori Greiner is an American inventor, investor, jewelry designer, philanthropist, author and TV personality who is known as The Queen of QVC and the Warm Blooded Shark from her tenure on ABC's hit…
READ MORE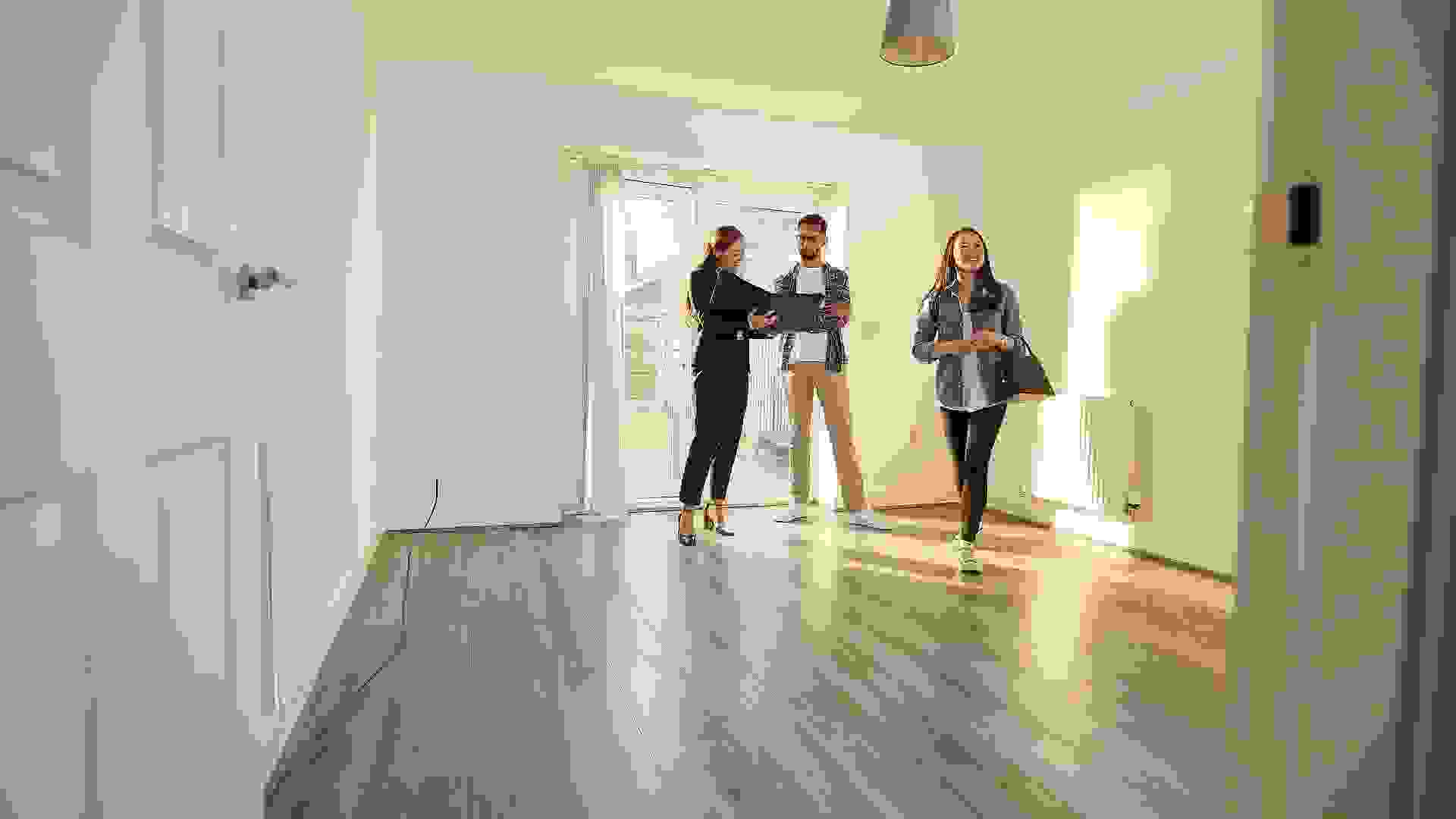 The combination of skyrocketing home prices and a rise in remote work that began during the COVID-19 pandemic have given the U.S. rental market a major facelift, as many American renters are packing…
READ MORE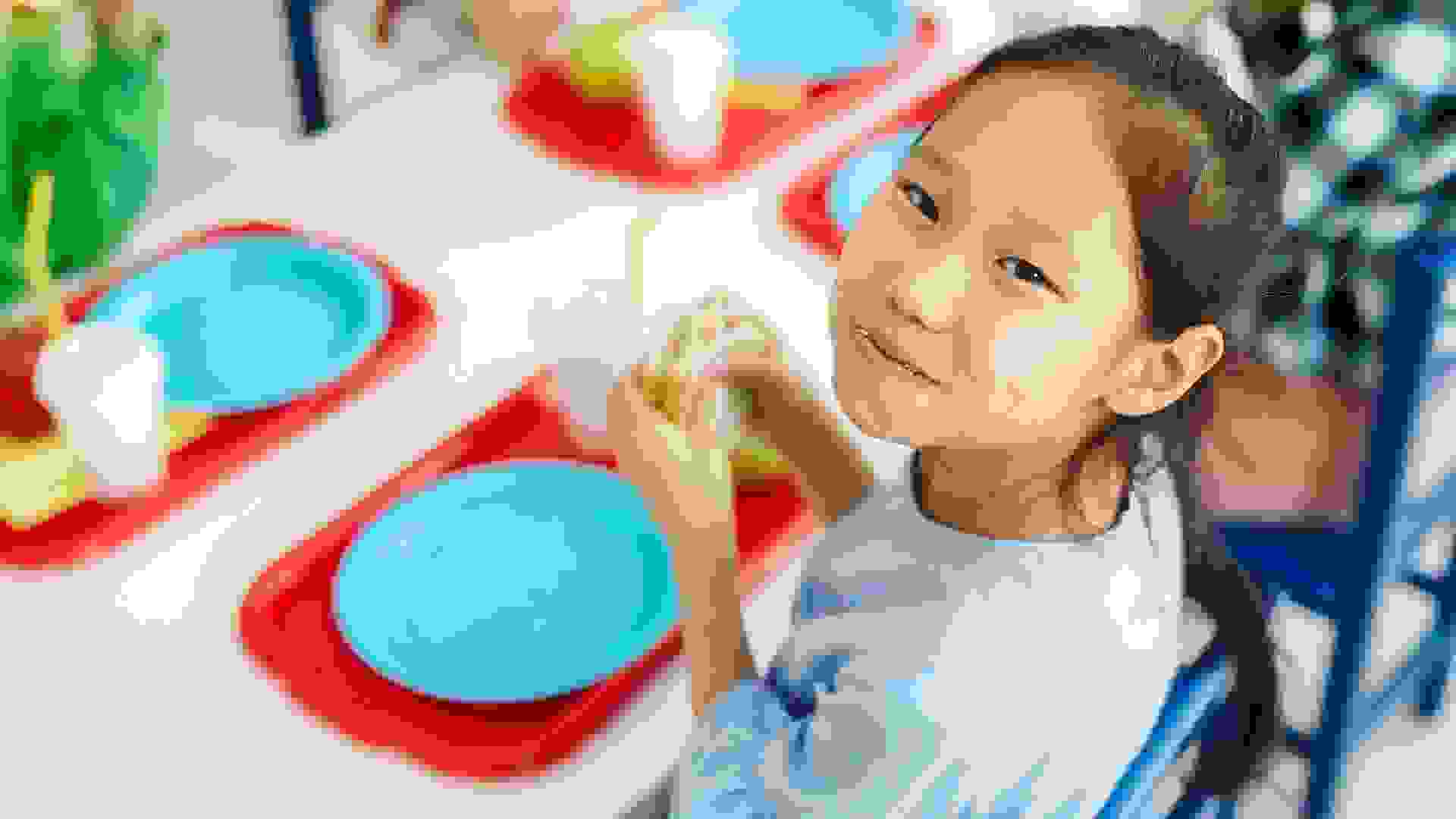 For many parents, the end of the school year means no more stressing over homework or getting the kids out the door in time for classes. But for some parents, summer brings a new set of worries,…
READ MORE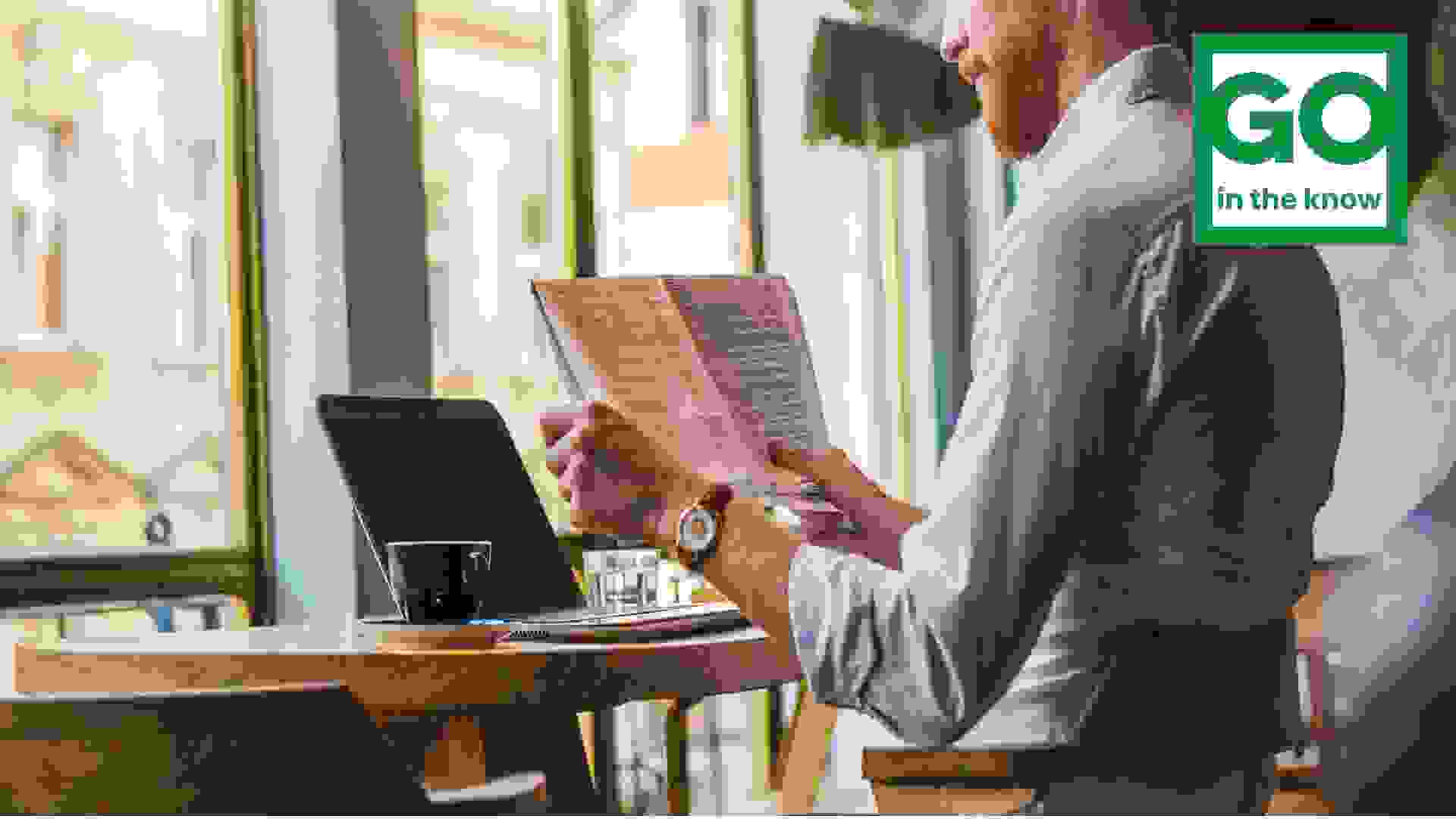 It's National Hydration Day, so don't forget to drink up your daily dose of today's top financial stories. The Big Lead: IRS Employees 'Working Tirelessly' To Process Returns Despite "working…
READ MORE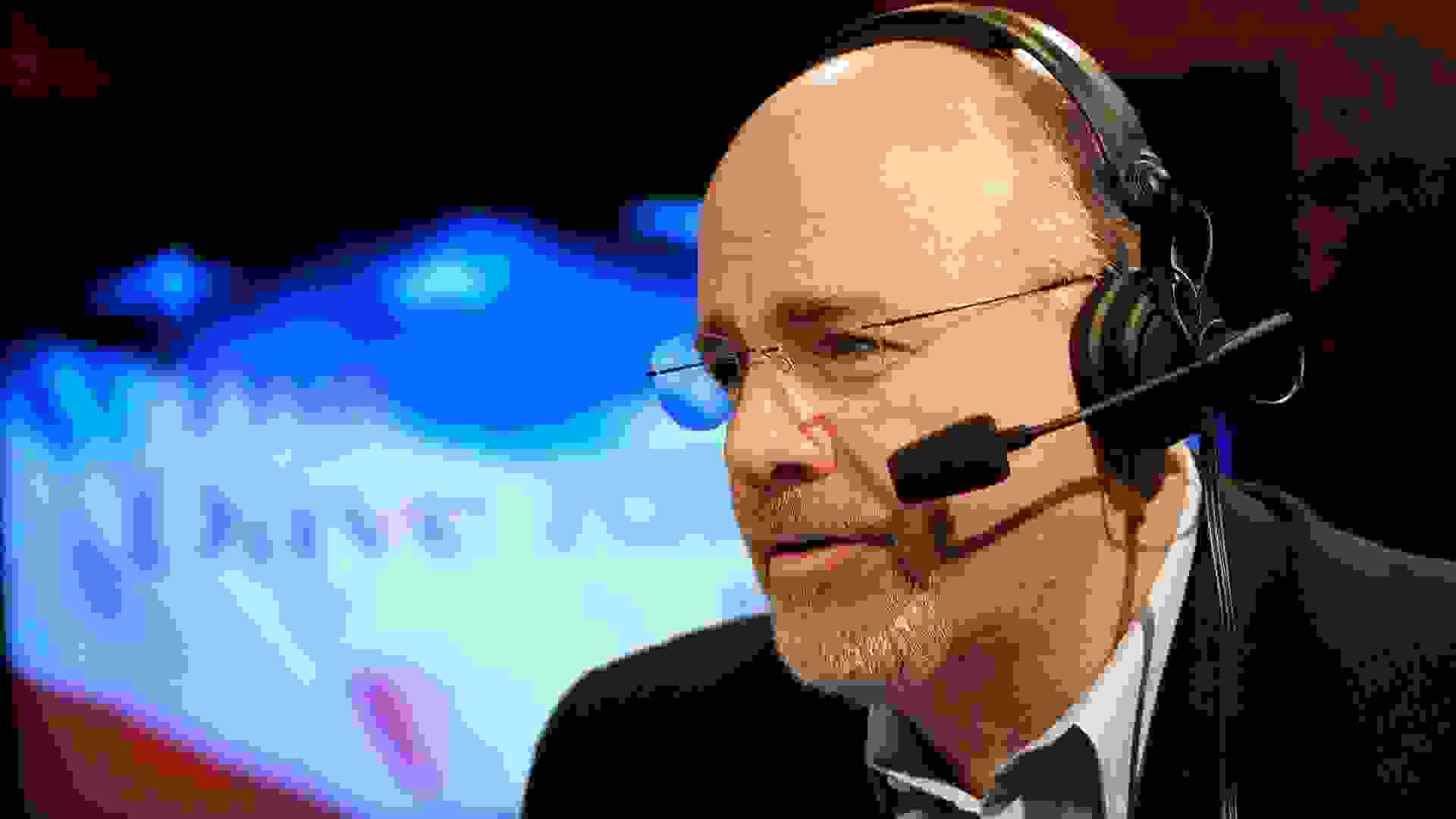 Dave Ramsey, 61, is an American businessman, financial expert, entrepreneur and radio and TV host who is known for helping people earn money and avoiding debt while tapping into a Christian-themed…
READ MORE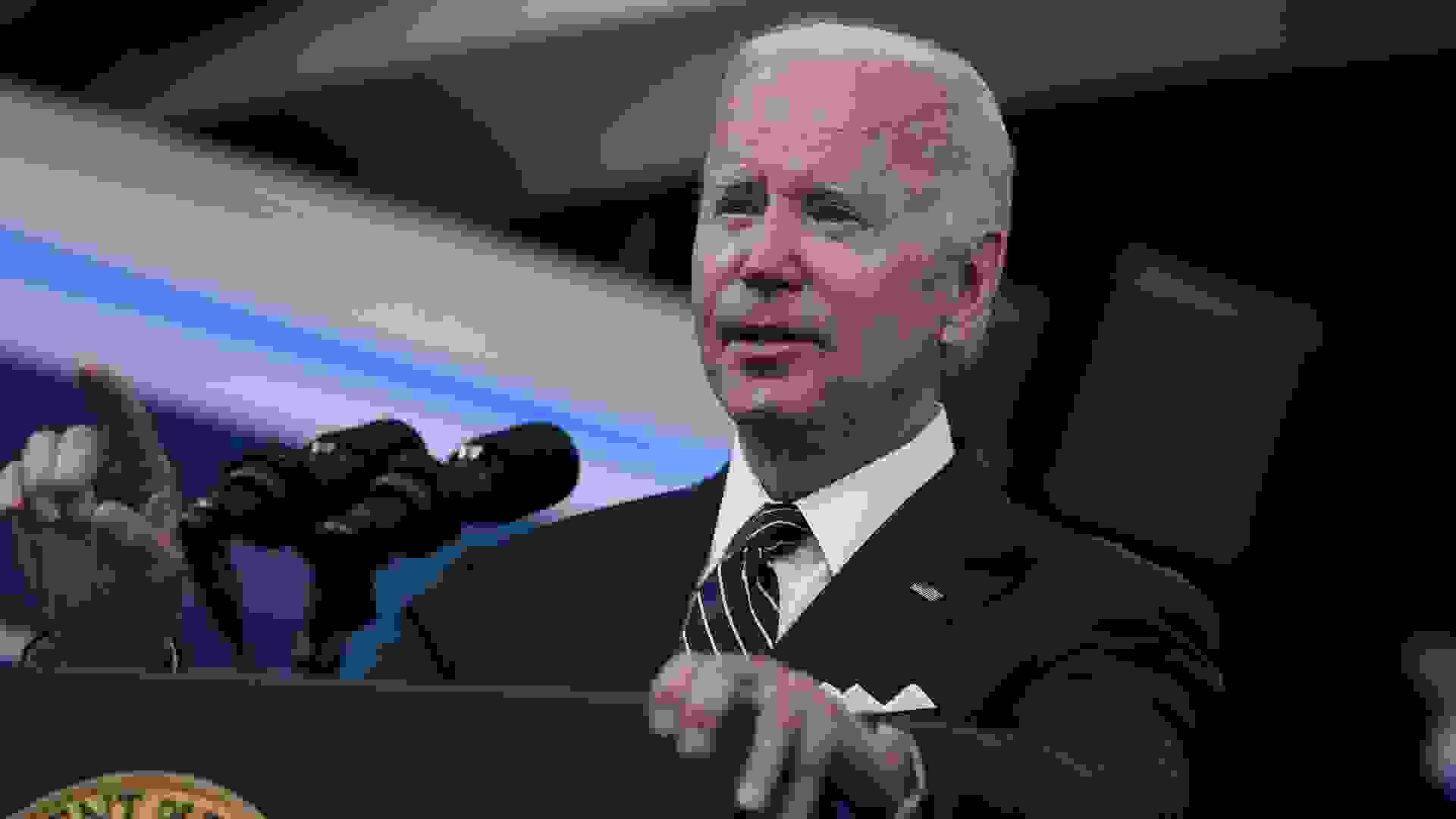 Sen. Mitt Romney (R-Utah), along with other Republican Senators, introduced the Student Loan Accountability Act on May 18 to prohibit the Biden Administration from canceling student loan debt. The…
READ MORE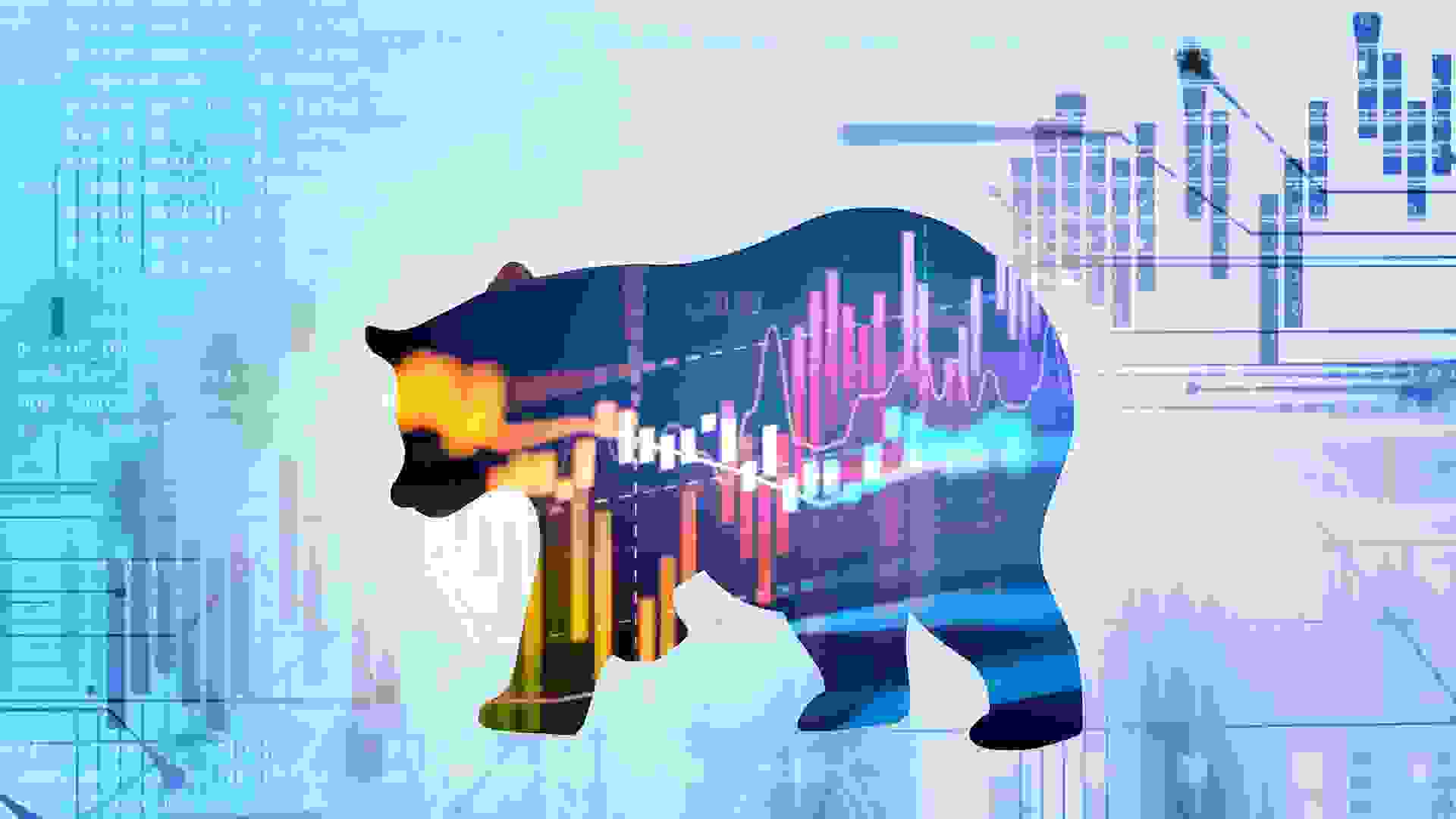 Bear markets are nerve-wracking for any investor, but they're especially so for people who are either retired or moving closer to retirement. When you are older you have less time to recover from…
READ MORE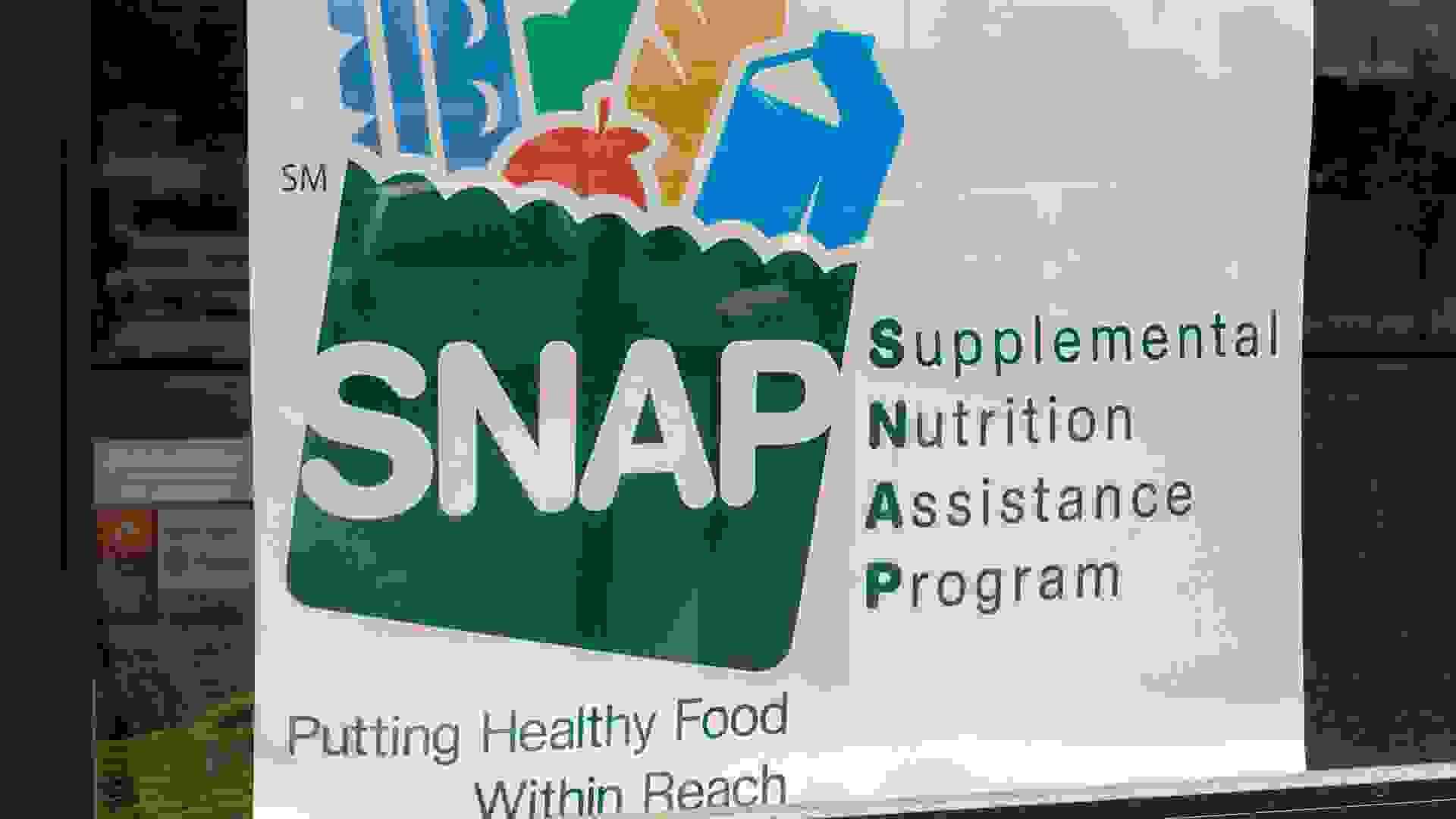 Formerly known as food stamps, SNAP provides food-purchasing assistance to low-income households and is administered by the Department of Social Services (DSS) in South Carolina. SNAP recipients…
READ MORE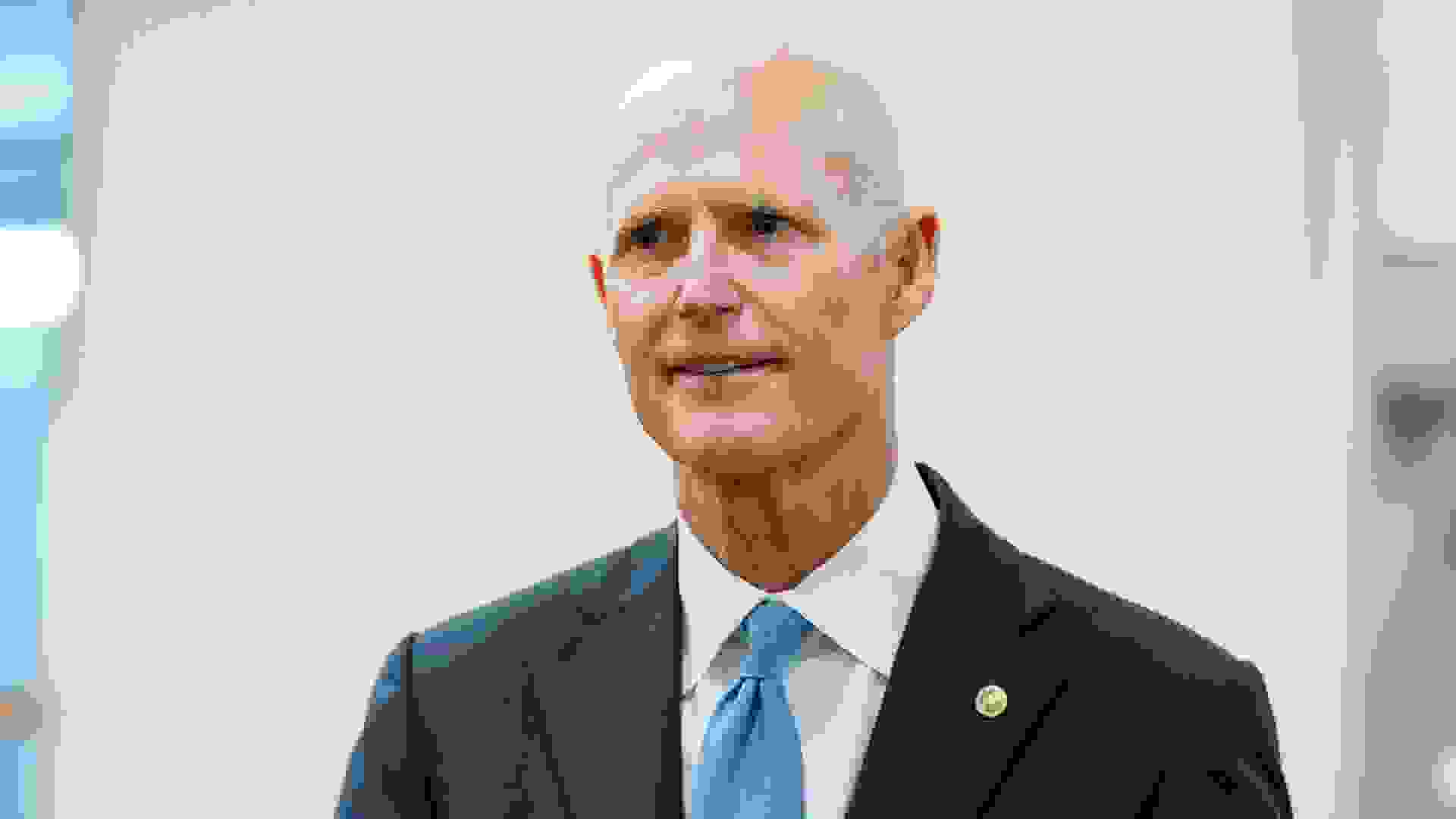 Sen. Rick Scott (R-Fla.) introduced legislation that would modify the requirements to receive federal benefits for welfare and SNAP. Named the "Let's Get to Work Act of 2022," the bill proposes…
READ MORE
The Biden administration said it will cancel the federal student loan debts of about 200,000 borrowers who claimed to be defrauded by their schools. The announcement followed a class-action lawsuit…
READ MORE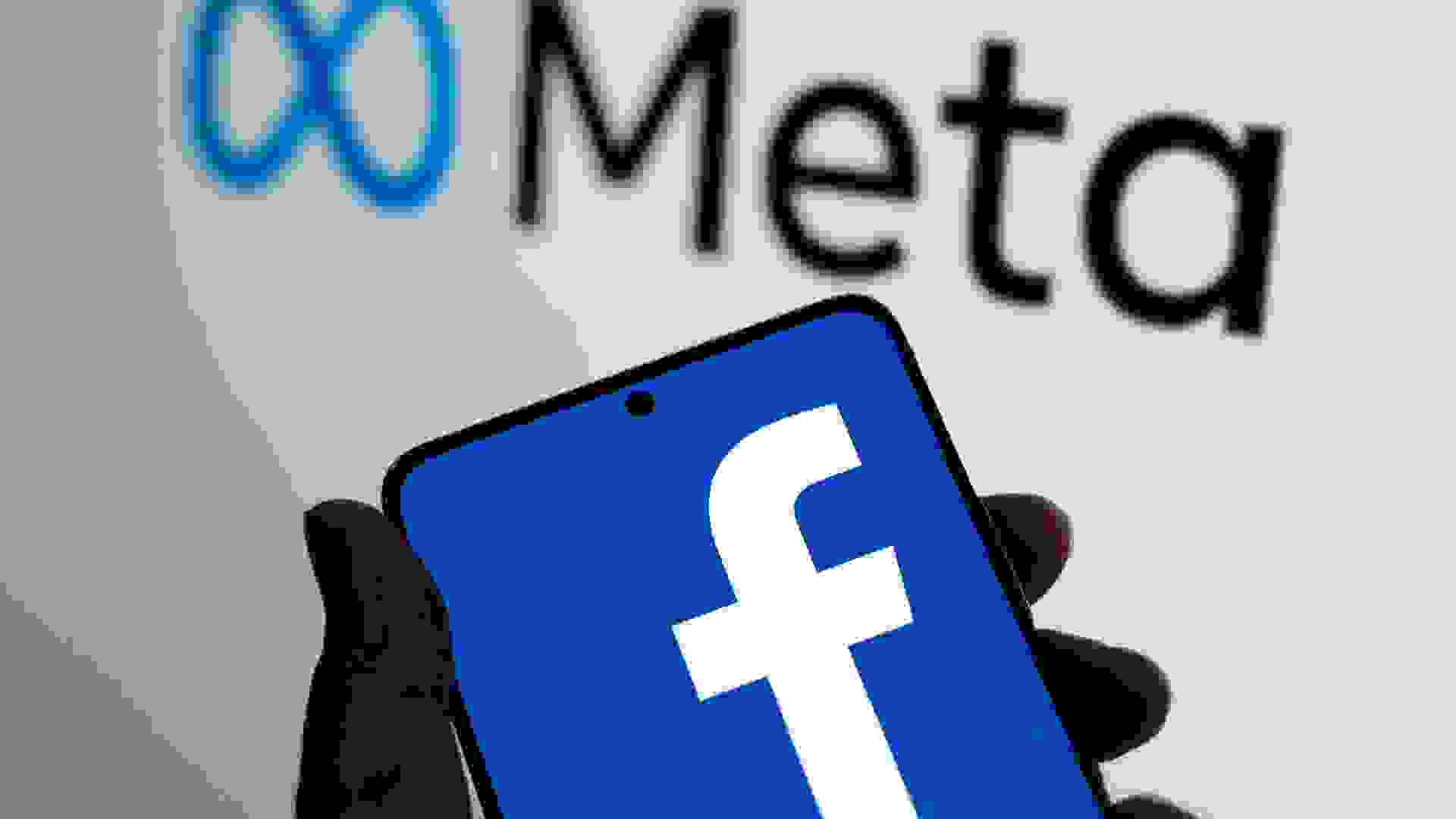 The Justice Department's Civil Rights Division announced it has entered into a settlement agreement resolving allegations that Meta Platforms, formerly known as Facebook, engaged in discriminatory…
READ MORE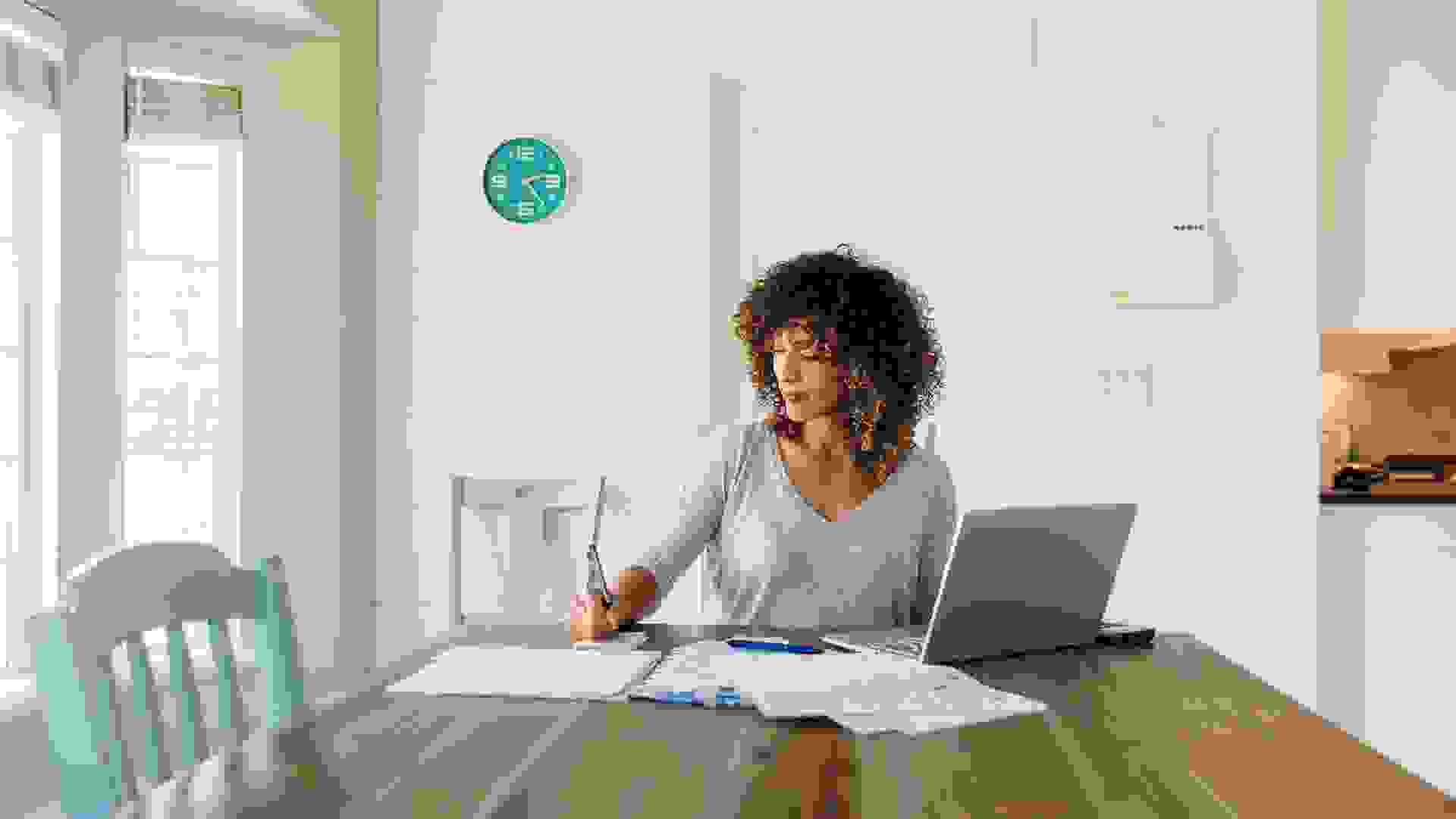 Despite "working tirelessly" to alleviate its massive backlog of income tax returns, the Internal Revenue Service's (IRS) managing of its overall backlog plight may be worse than it claims. See: 18%…
READ MORE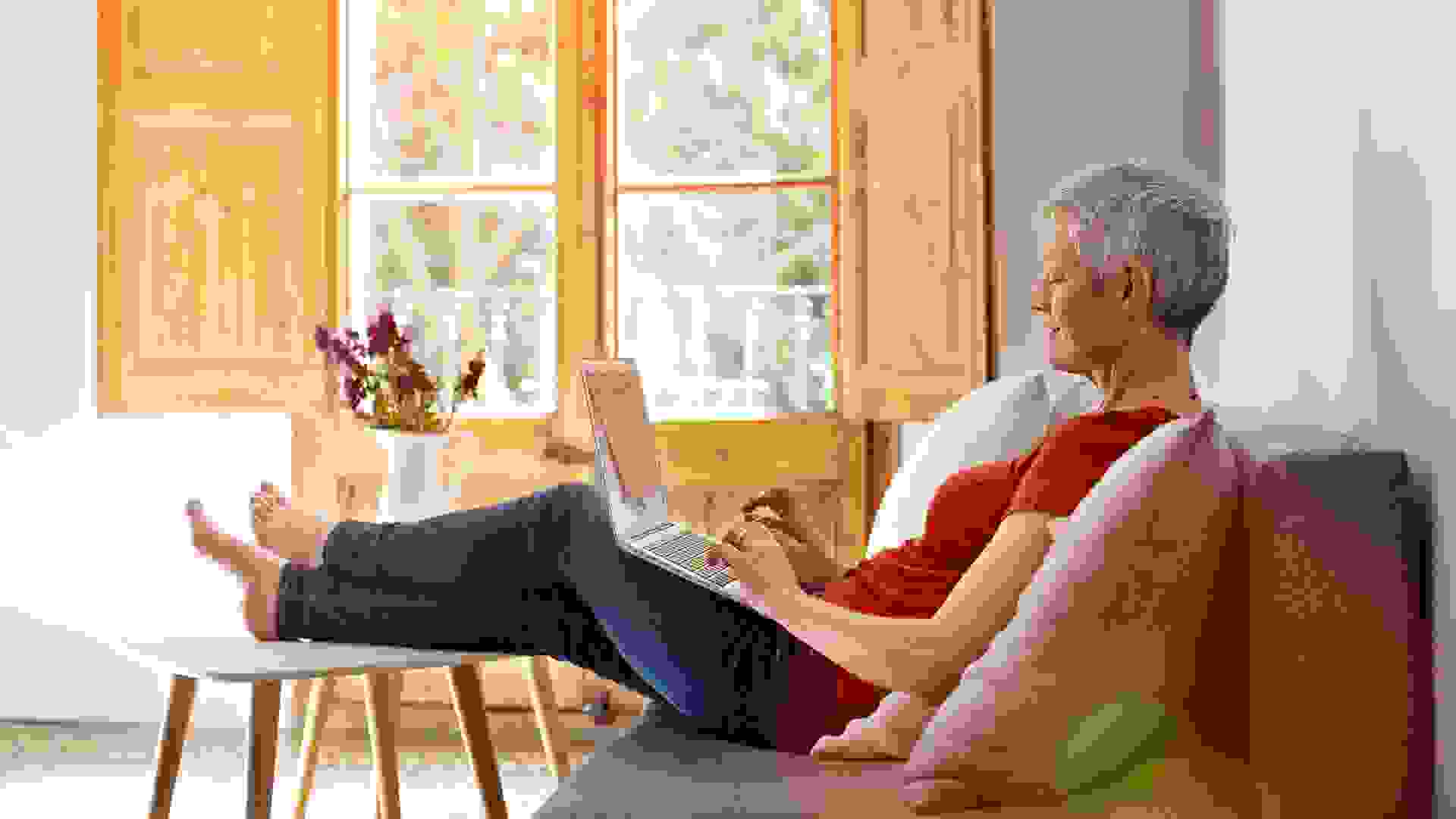 One of the reasons Social Security checks can cover bills for some retirees and not others is because benefits are based on income earned before retirement. The more you earn working, the more you pay…
READ MORE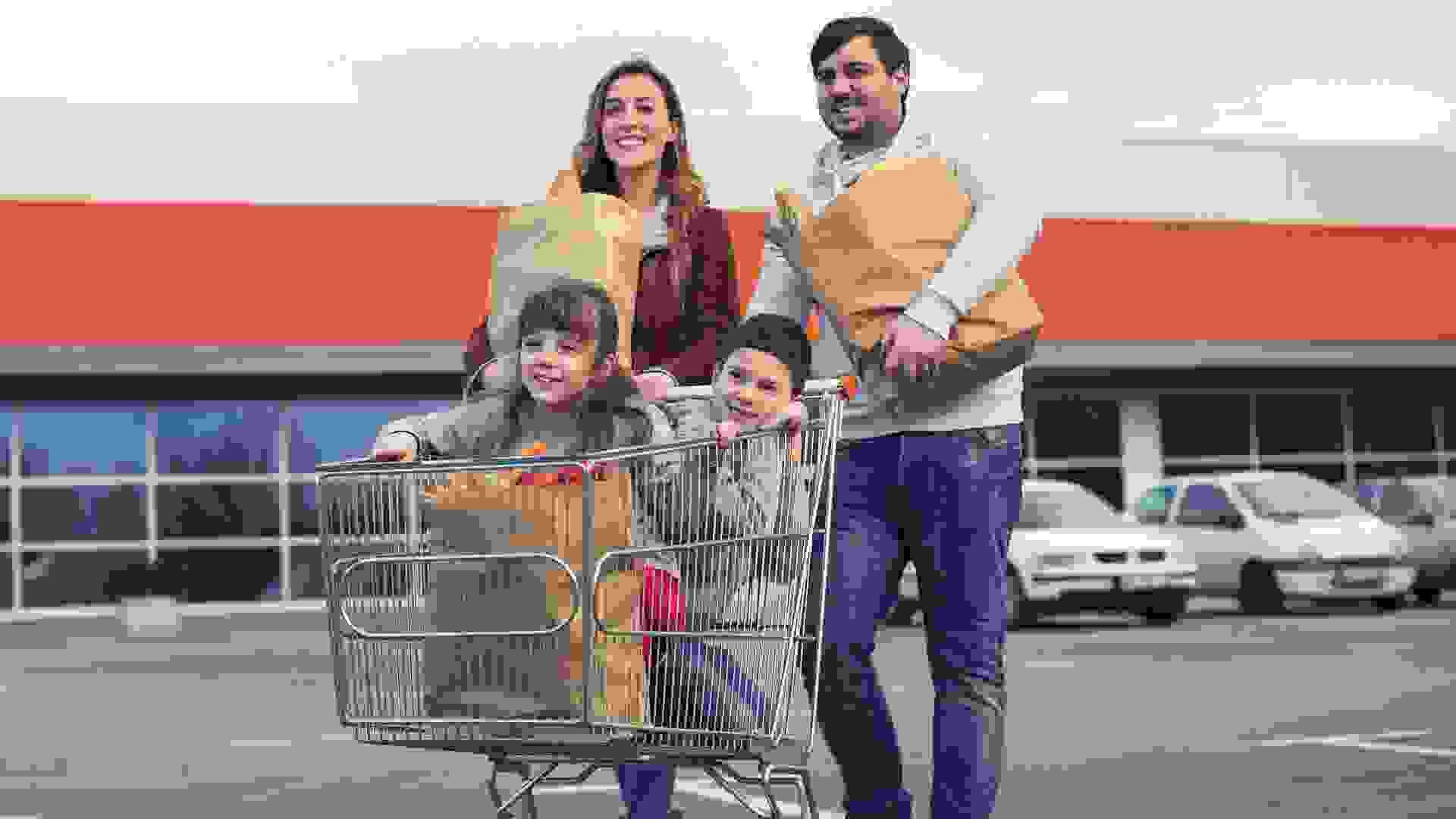 The Texas Health and Human Services Commission sends out benefits to SNAP accounts once per month which are linked to Texas Lone Star Cards, the state's version of the federal EBT card. SNAP benefits…
READ MORE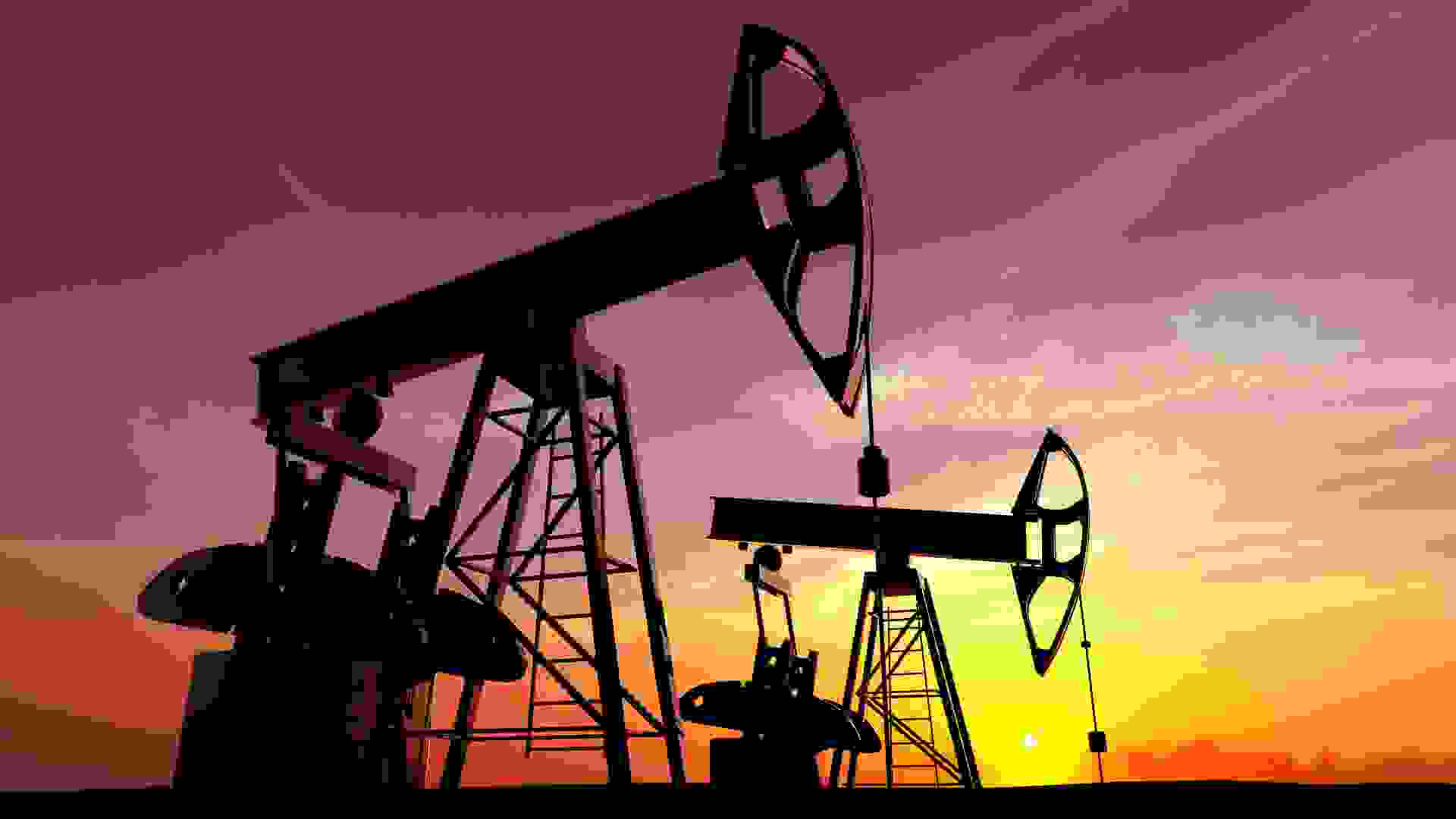 Oil prices might not go up forever, but right now oil is the profitable stock market play with exceptional year-to-date returns. Here are some of the top oil stock picks that could continue to perform…
READ MORE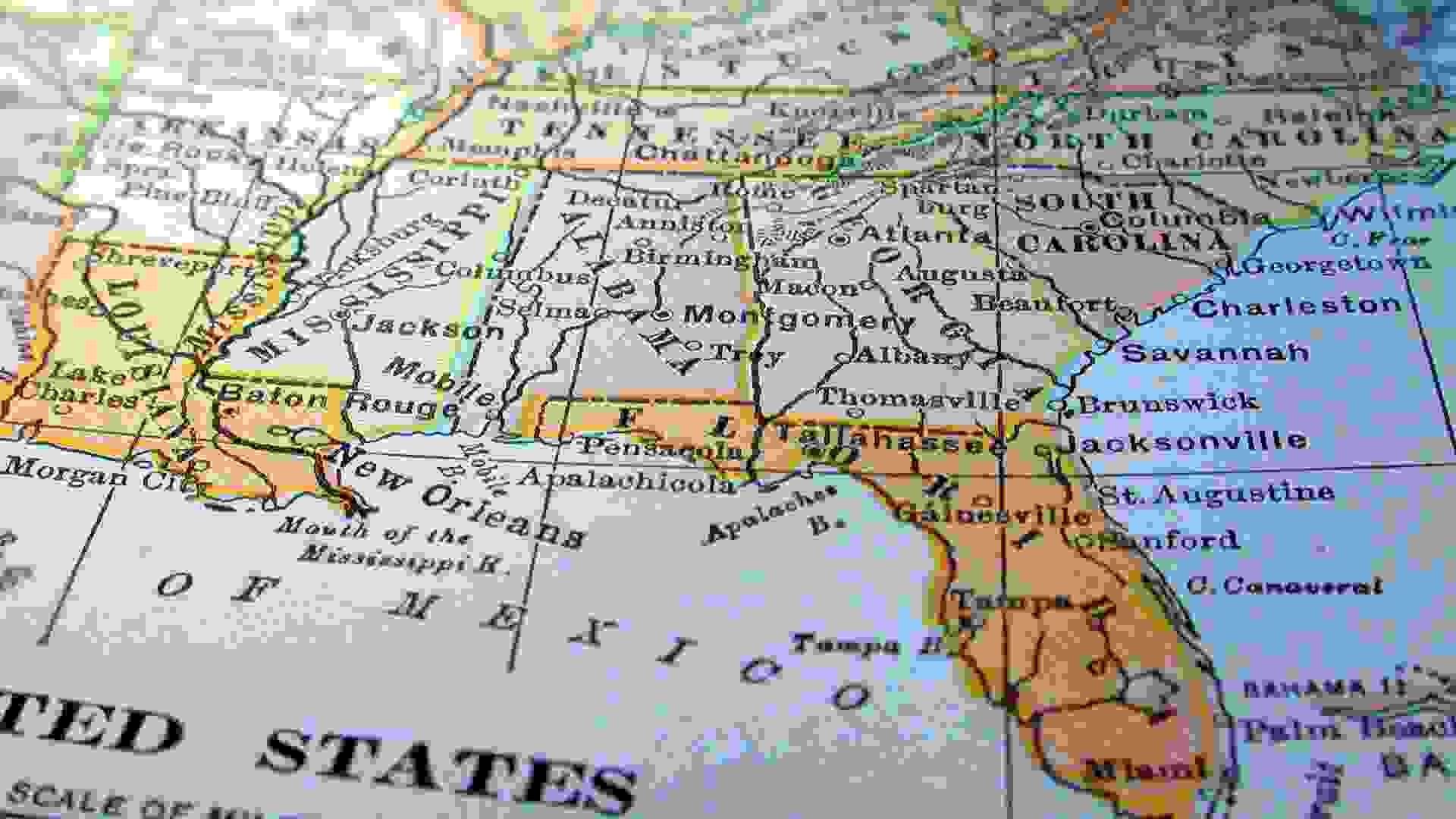 The 41-year high inflation is hitting Americans on every level. Whether it's gas, food prices or rents, it's taking a big chunk out of everyone's paycheck across the nation. Now, a new study has shown…
READ MORE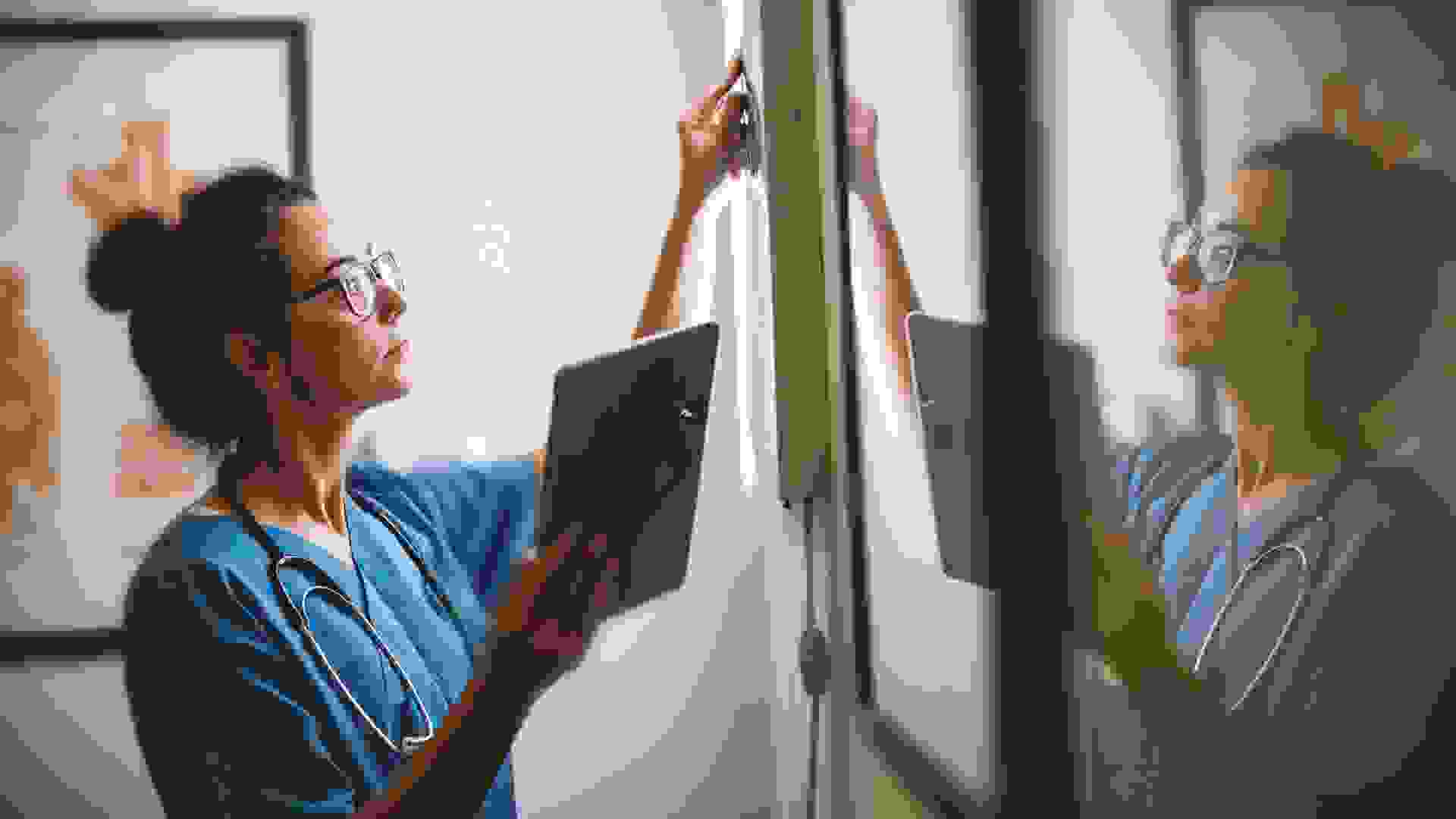 Two years ago, many industries struggled because of the COVID-19 pandemic, with retail, restaurant, travel and leisure sectors, in particular, hit hard as millions of Americans were laid off and the…
READ MORE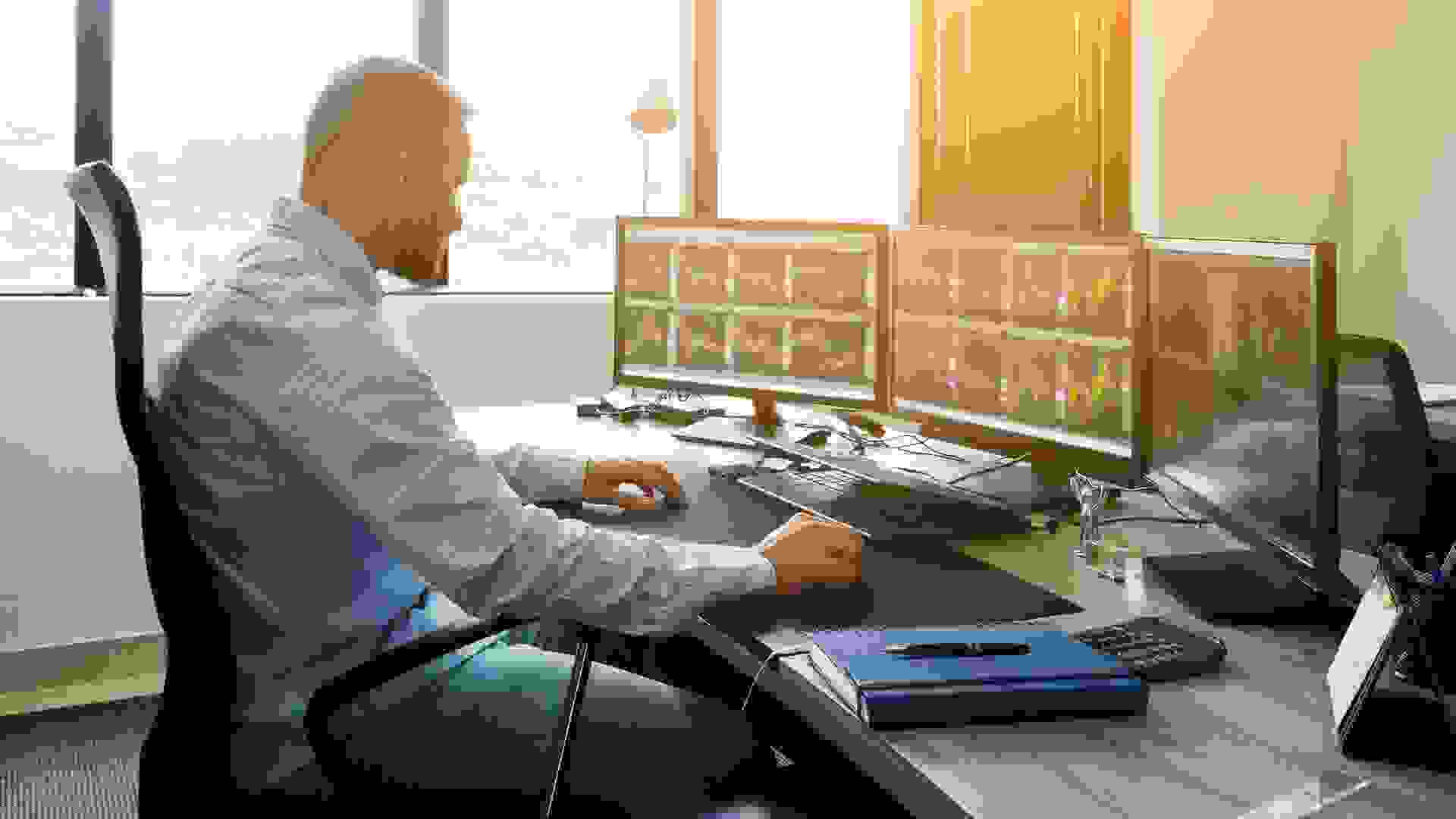 Value stocks tend to fly under the radar — but that doesn't mean they can't generate big profits. These 10 picks can be considered values in today's market.
READ MORE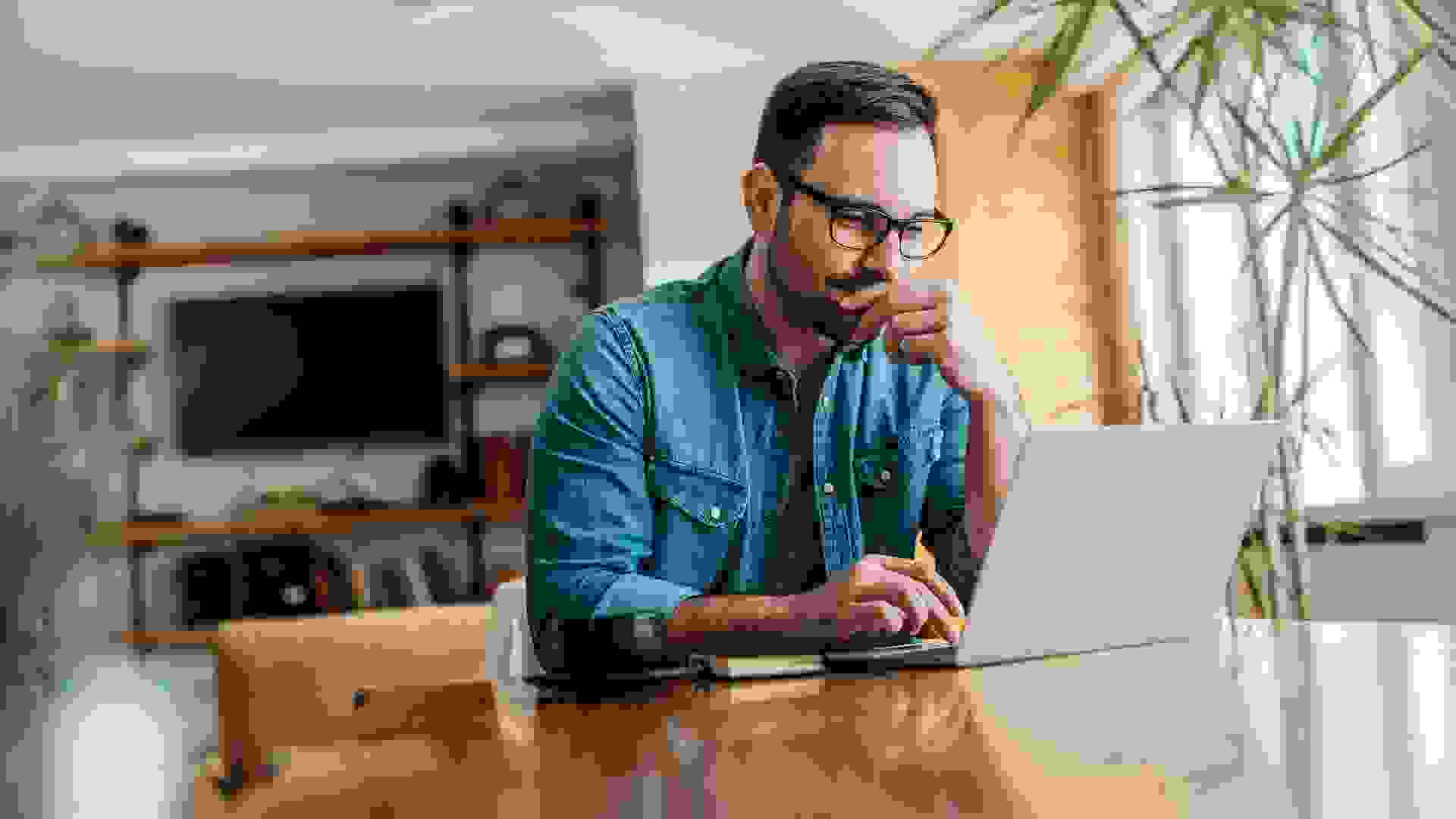 Originally known as the Matic Network, Polygon was created to scale Ethereum and improve the infrastructure. It is an India-based project aiming to make transactions cheaper and quicker on the…
READ MORE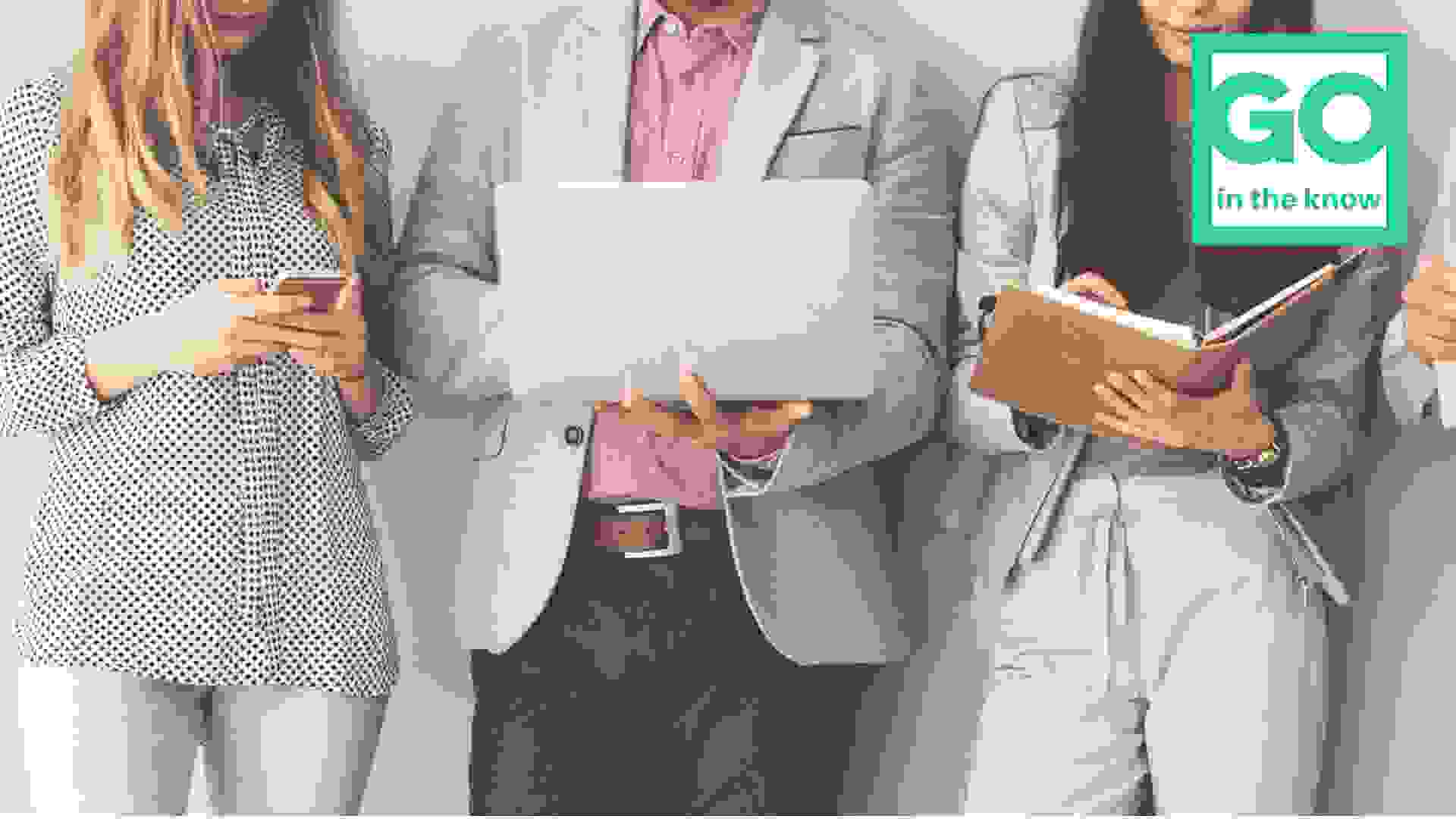 It's National Kissing Day, but before you pucker up and give your loved ones a smooch, show some love to today's top financial stories first. The Big Lead: Biden Calls on Congress To Suspend Federal…
READ MORE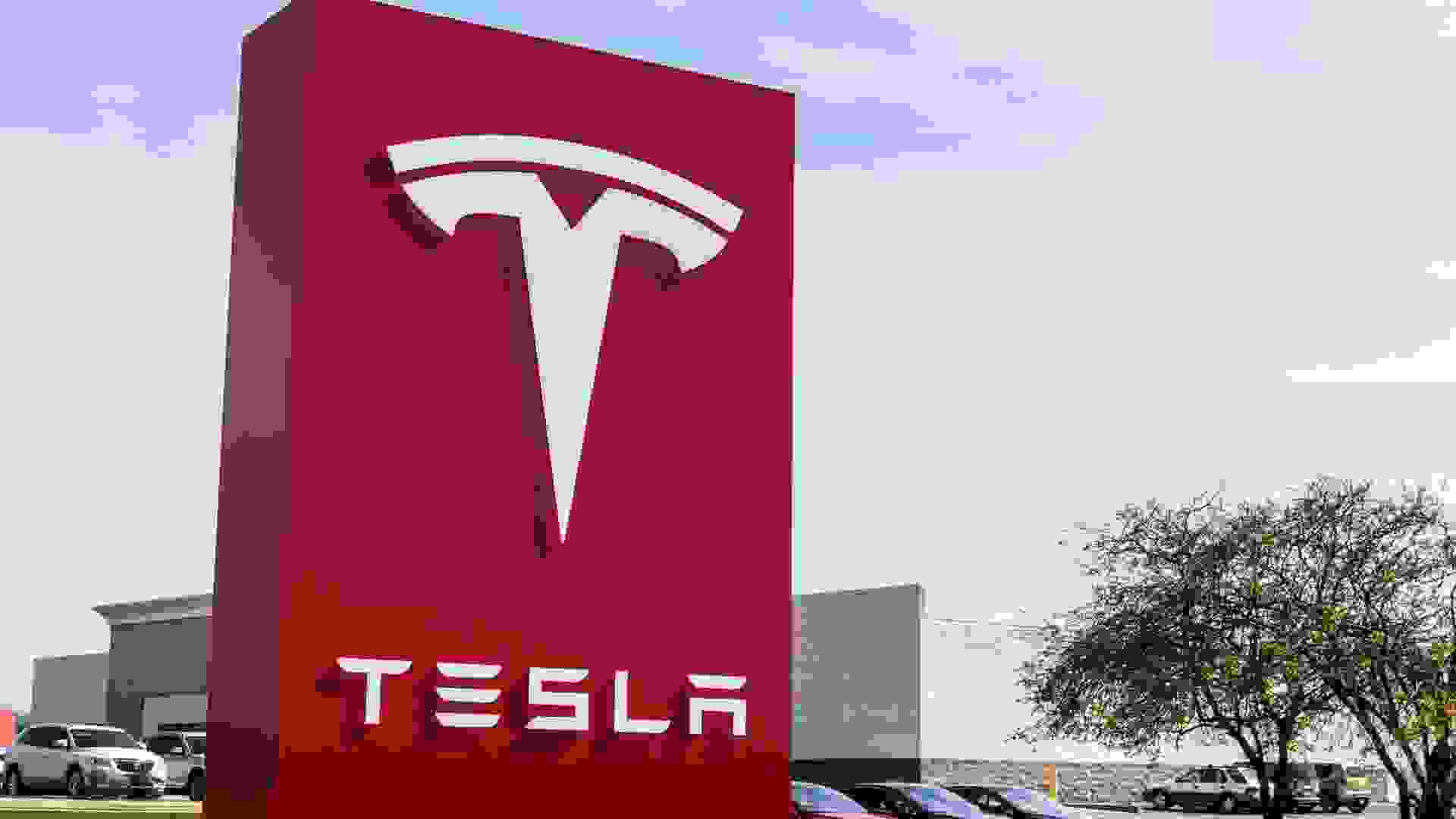 Tesla shares have been fluctuating in value in recent weeks because of several factors, the most notable of them being CEO Elon Musk's chaotic $44 billion Twitter deal. Some analysts say, however,…
READ MORE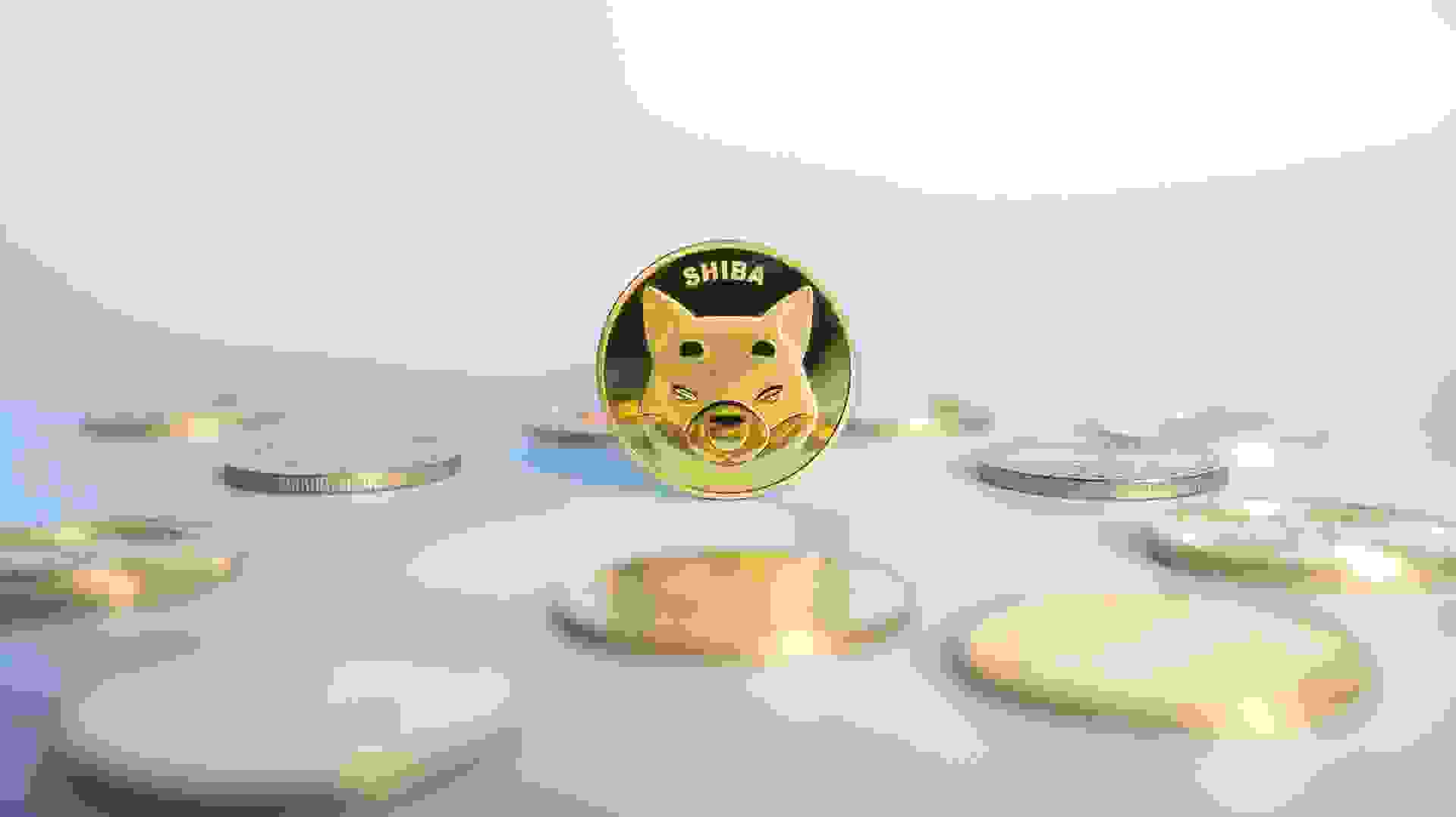 The shiba inu cryptocurrency was born as a mockery of dogecoin, but what is it worth?
READ MORE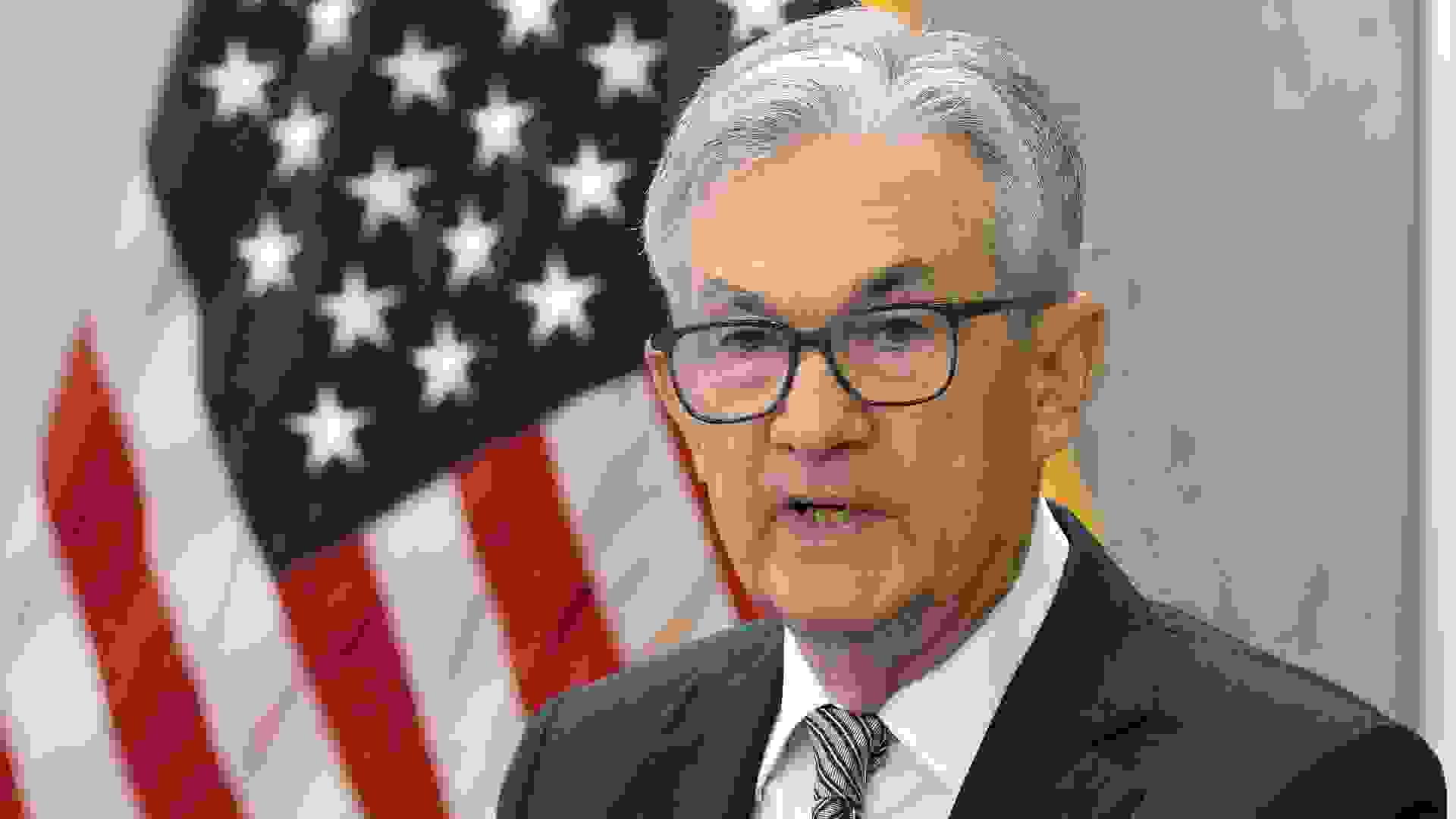 Just one week after the Federal Reserve raised interest rates by three-quarters of a percentage point, Chair Jerome Powell said that the Fed was strongly committed to bringing inflation down and…
READ MORE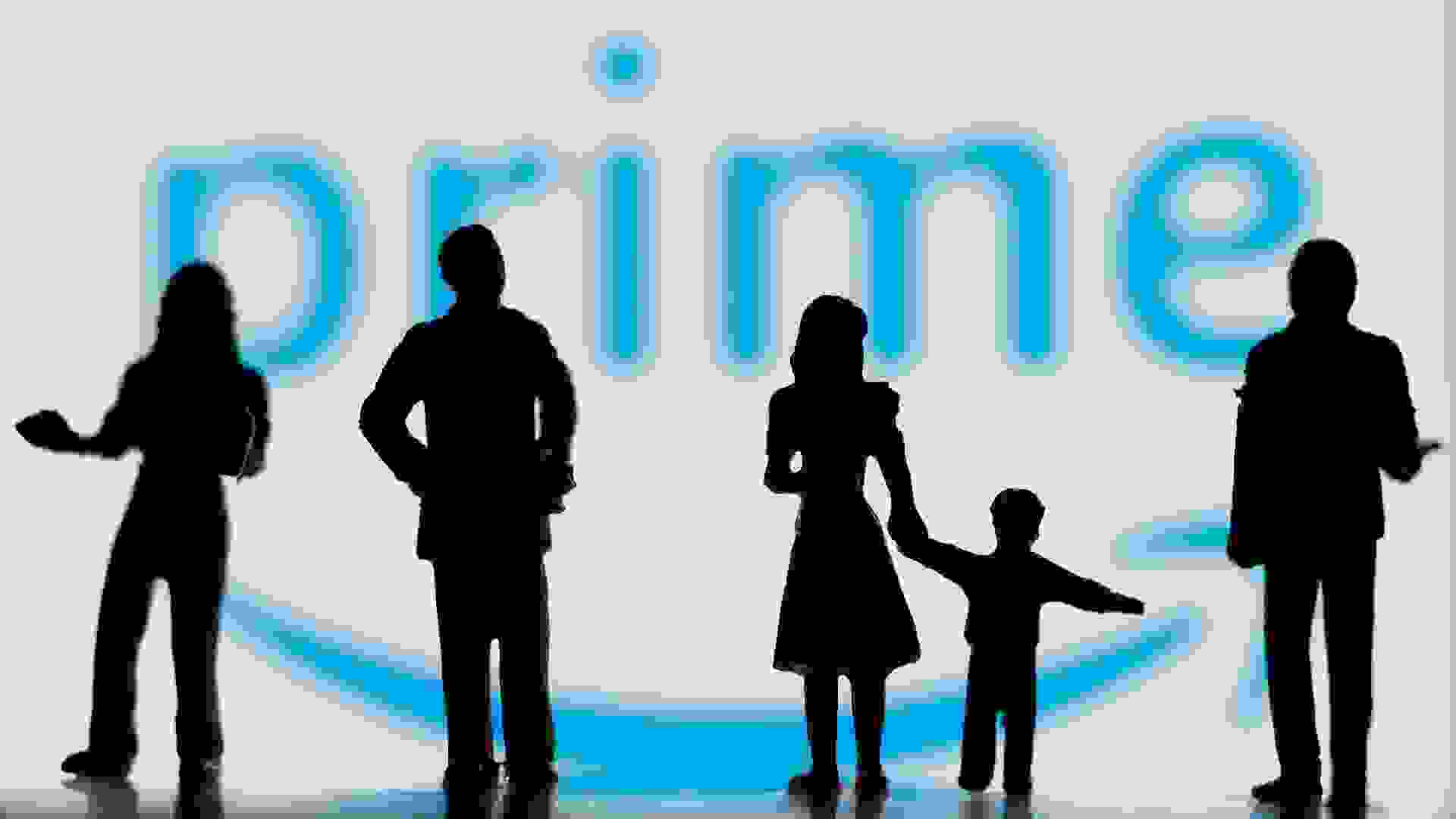 If you're planning to shop on Amazon Prime Day, you can earn $10 by participating in Amazon's Stampcard promo from now until July 13. Live Updates: Financial Trends, Money News and MoreLearn: Amazon…
READ MORE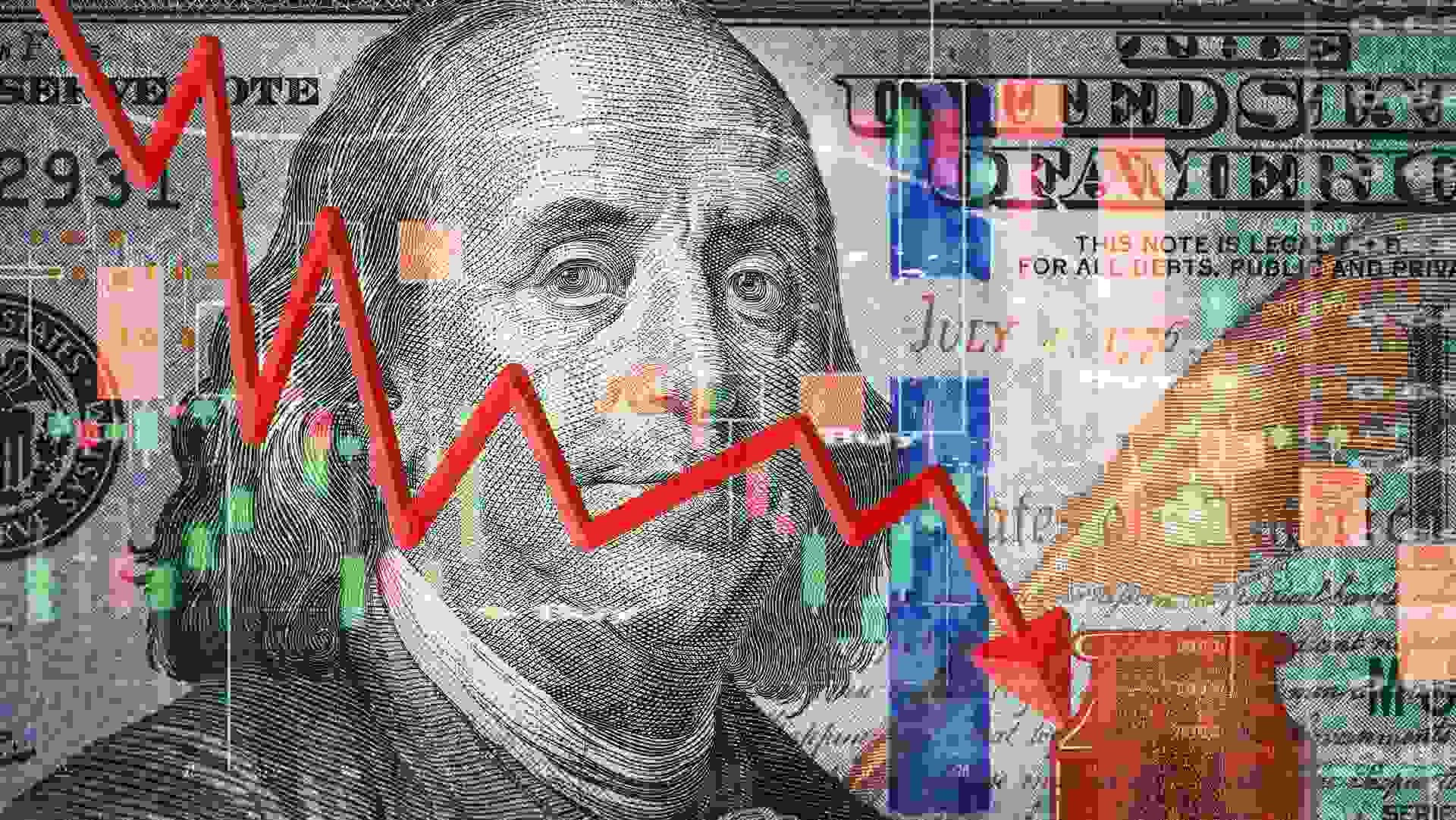 When it comes to the U.S. economy, an inverted yield curve is like the monster under the bed: It's always lurking, but it doesn't always come out. Recently it has, however, which could be an early…
READ MORE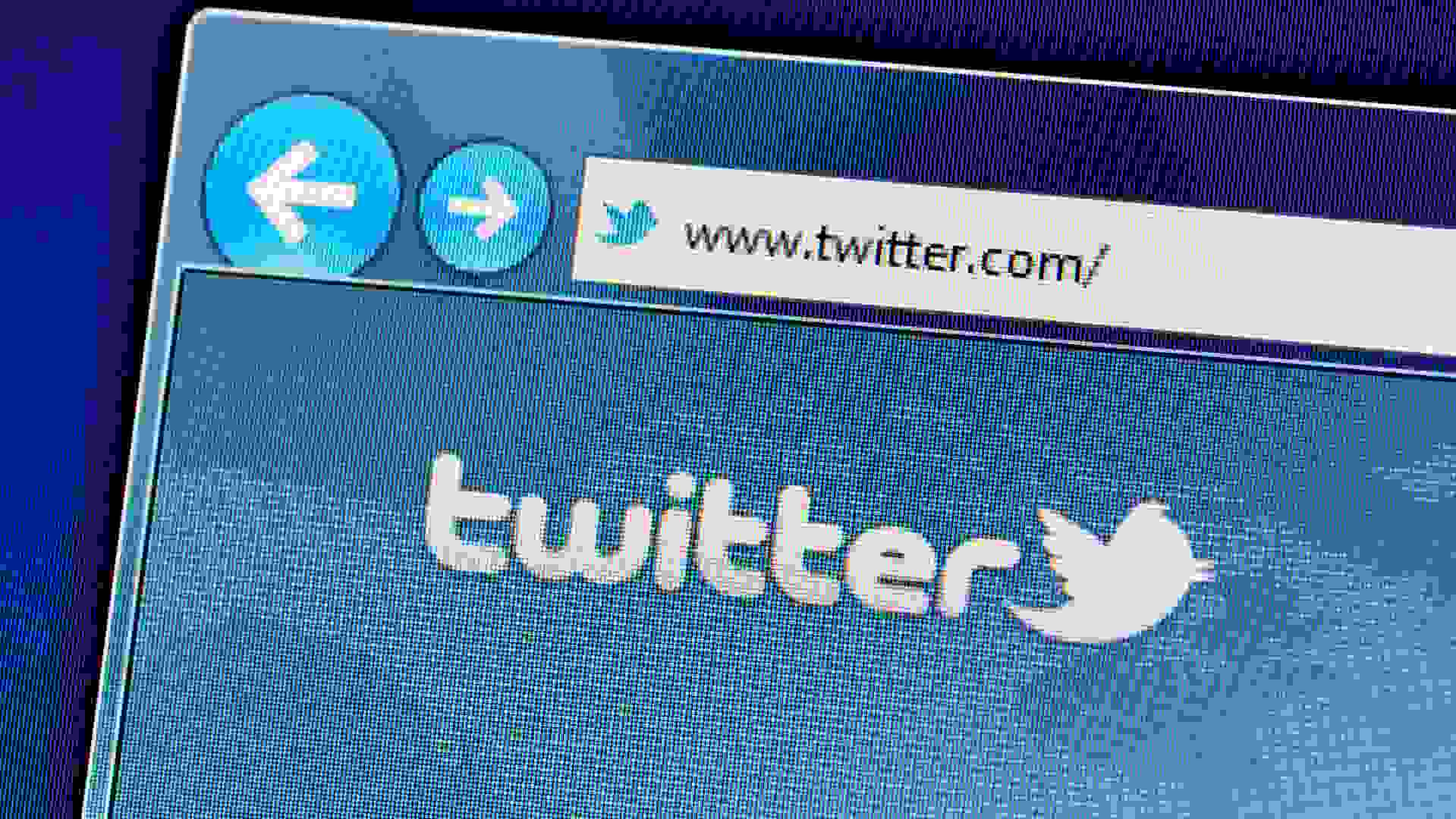 Twitter's board recommended unanimously that shareholders approve the $44 billion sale of the company to Tesla CEO Elon Musk, according to a June 21 Securities and Exchange Commission (SEC) filing….
READ MORE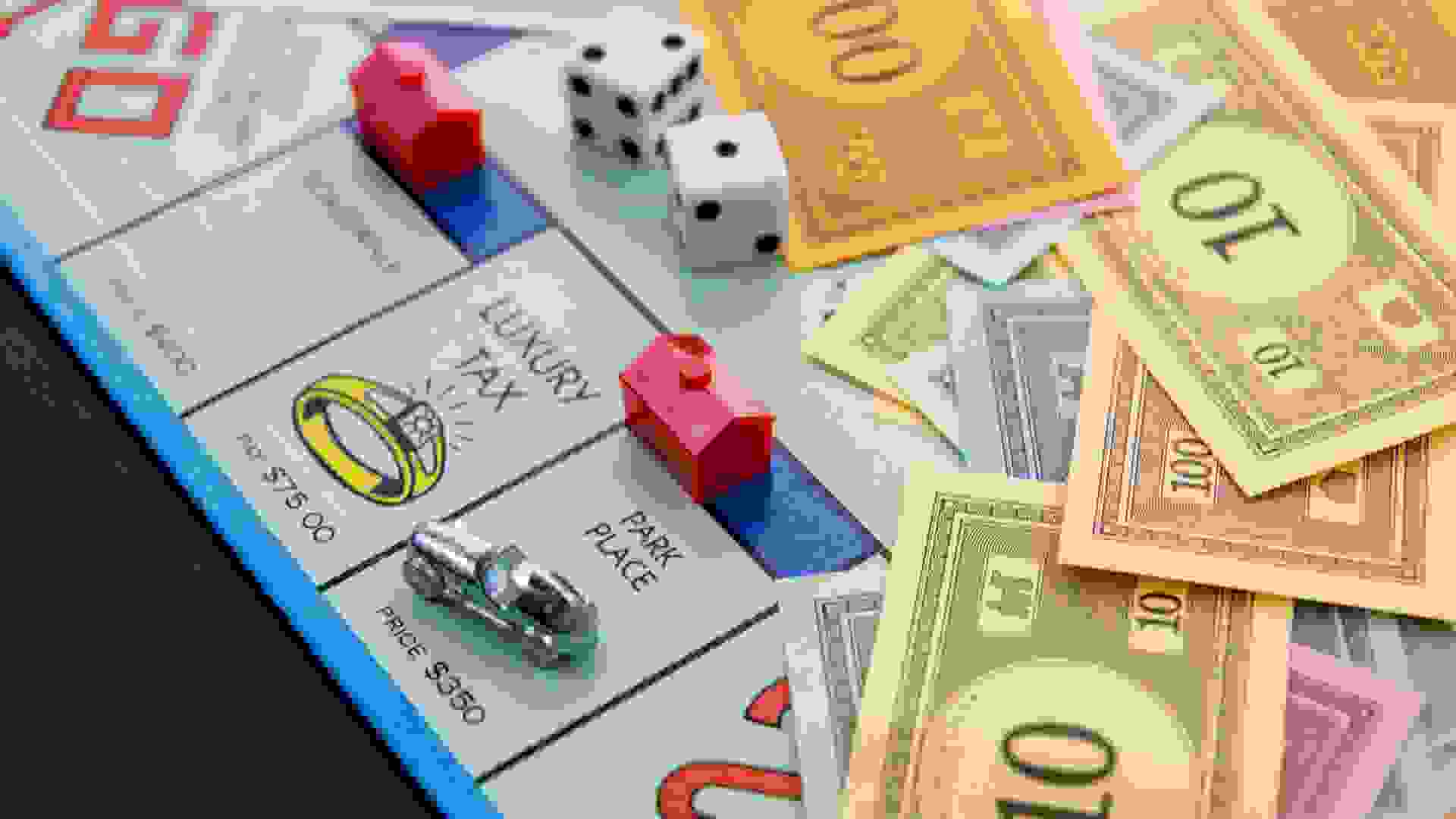 Varsity Tutors, Nerdy and Hasbro are partnering for Monopoly's Money Matters Financial Literacy Camp, a live week-long financial literacy summer camp themed around the classic economics-themed board…
READ MORE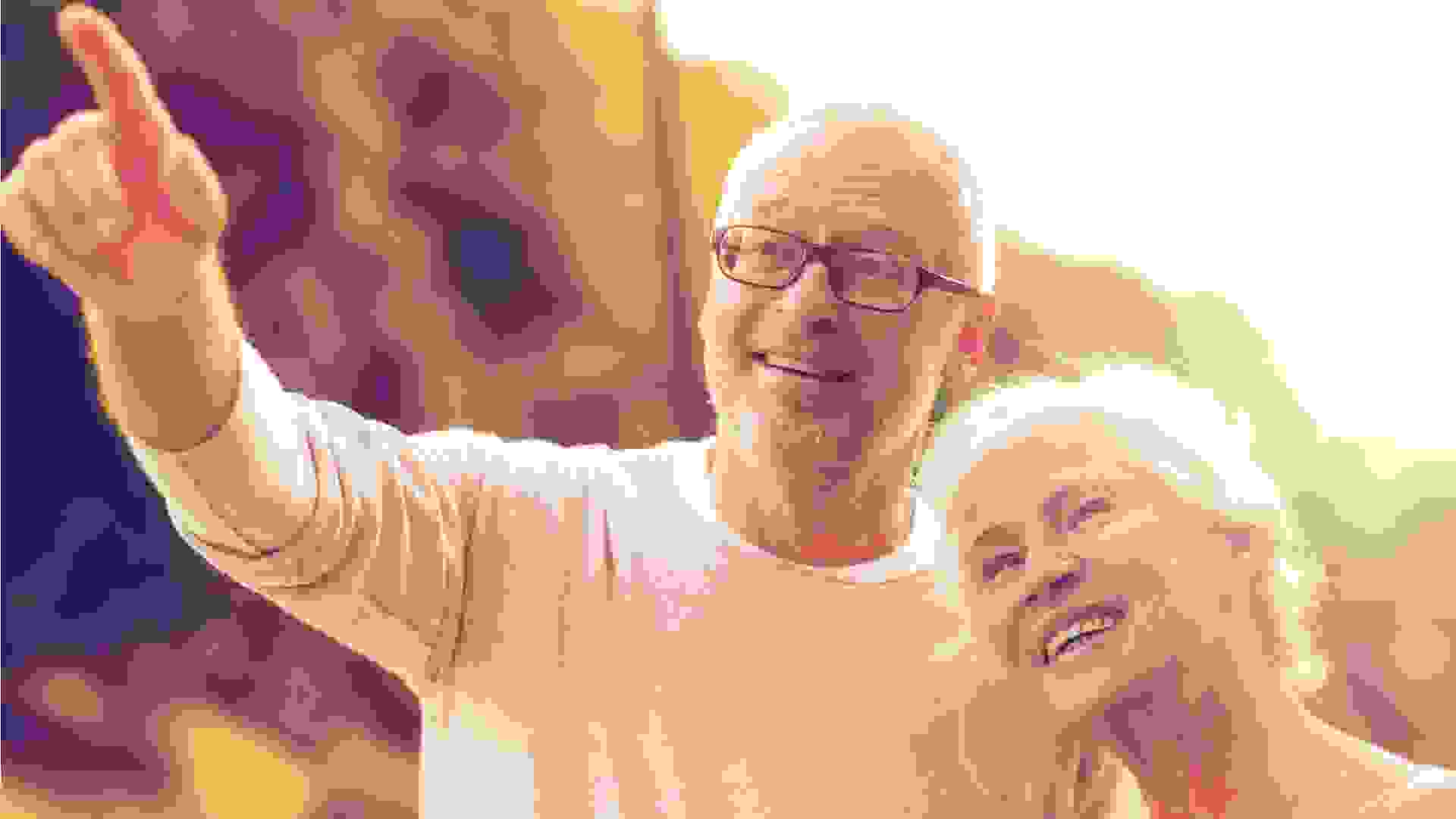 Ask any five financial experts how much money you should have saved for retirement by a certain age and you're likely to get five different answers. The one thing most agree on overall, though, is…
READ MORE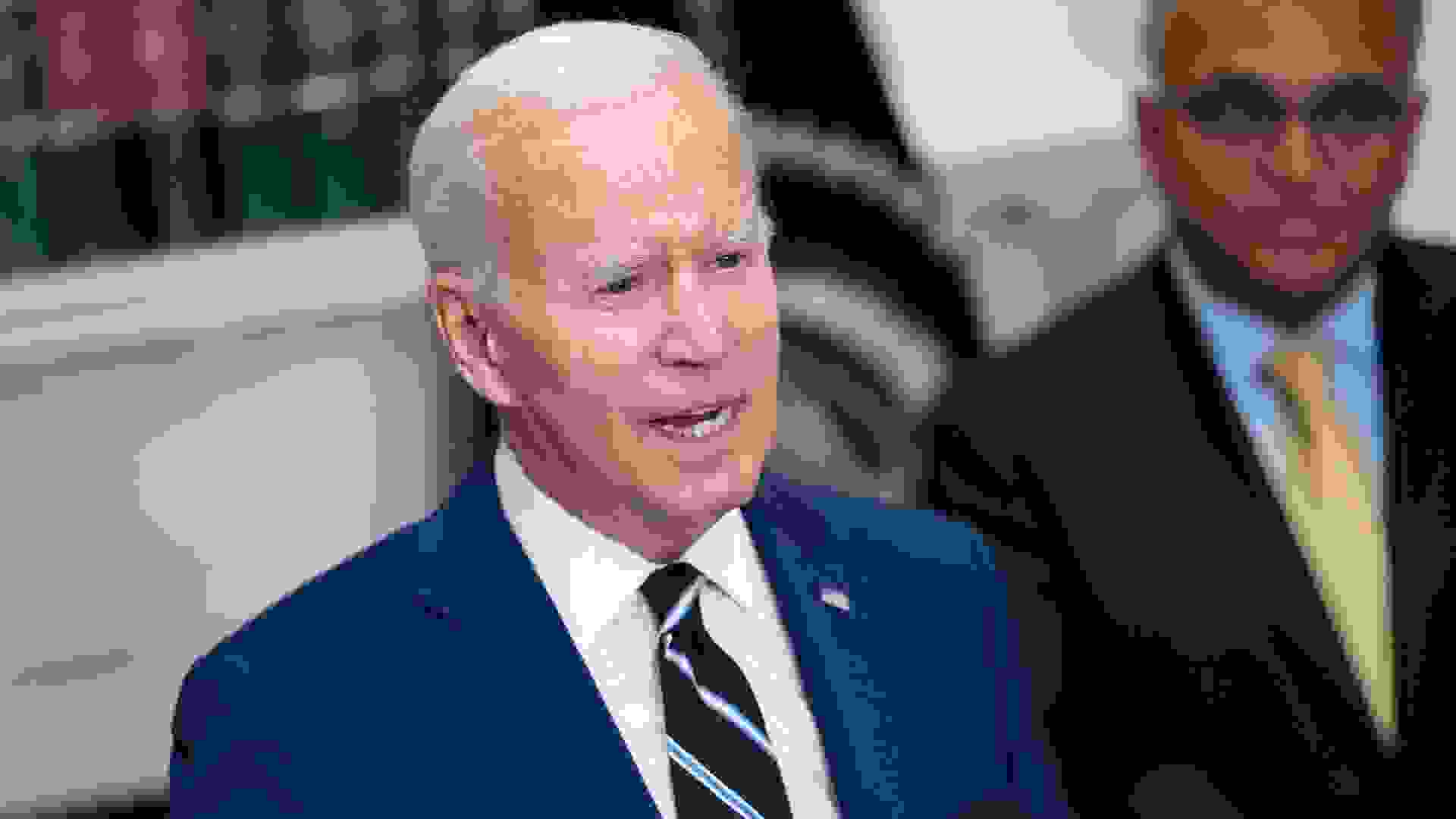 President Joe Biden is calling on Congress to suspend the federal gas tax for three months, to provide direct relief to American consumers who have been hit with what he calls "Putin's Price Hike."…
READ MORE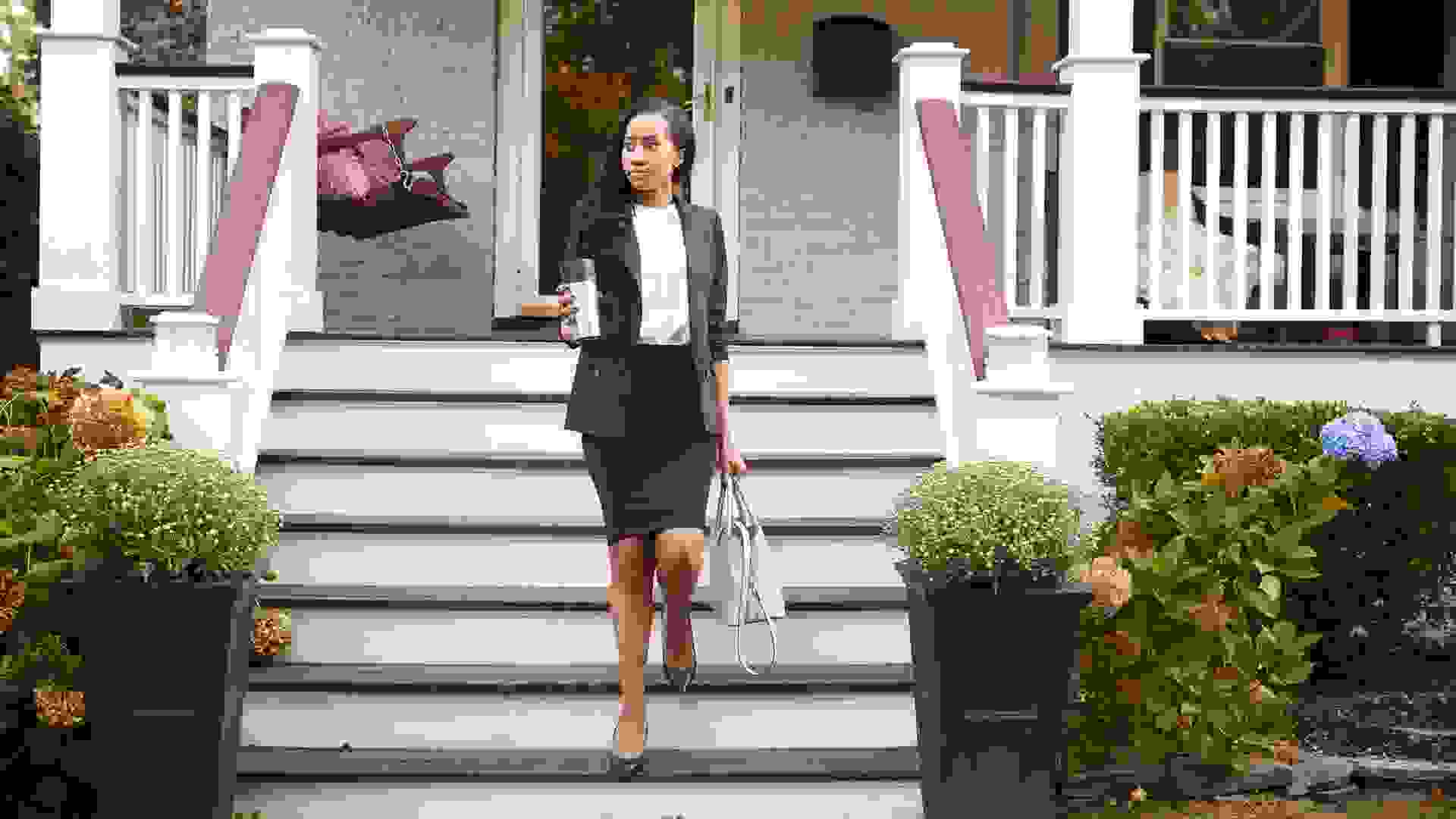 With mortgage rates on the rise, more Americans are opting for adjustable-rate mortgages over 30-year, fixed-rate loans as a way of saving money in a period of high inflation. But the strategy could…
READ MORE
Mortgage rates have been climbing following the U.S. Federal Reserve raising the prime rate by one-quarter of a point in mid-March 2022. According to Bankrate's latest survey of mortgage lenders,…
READ MORE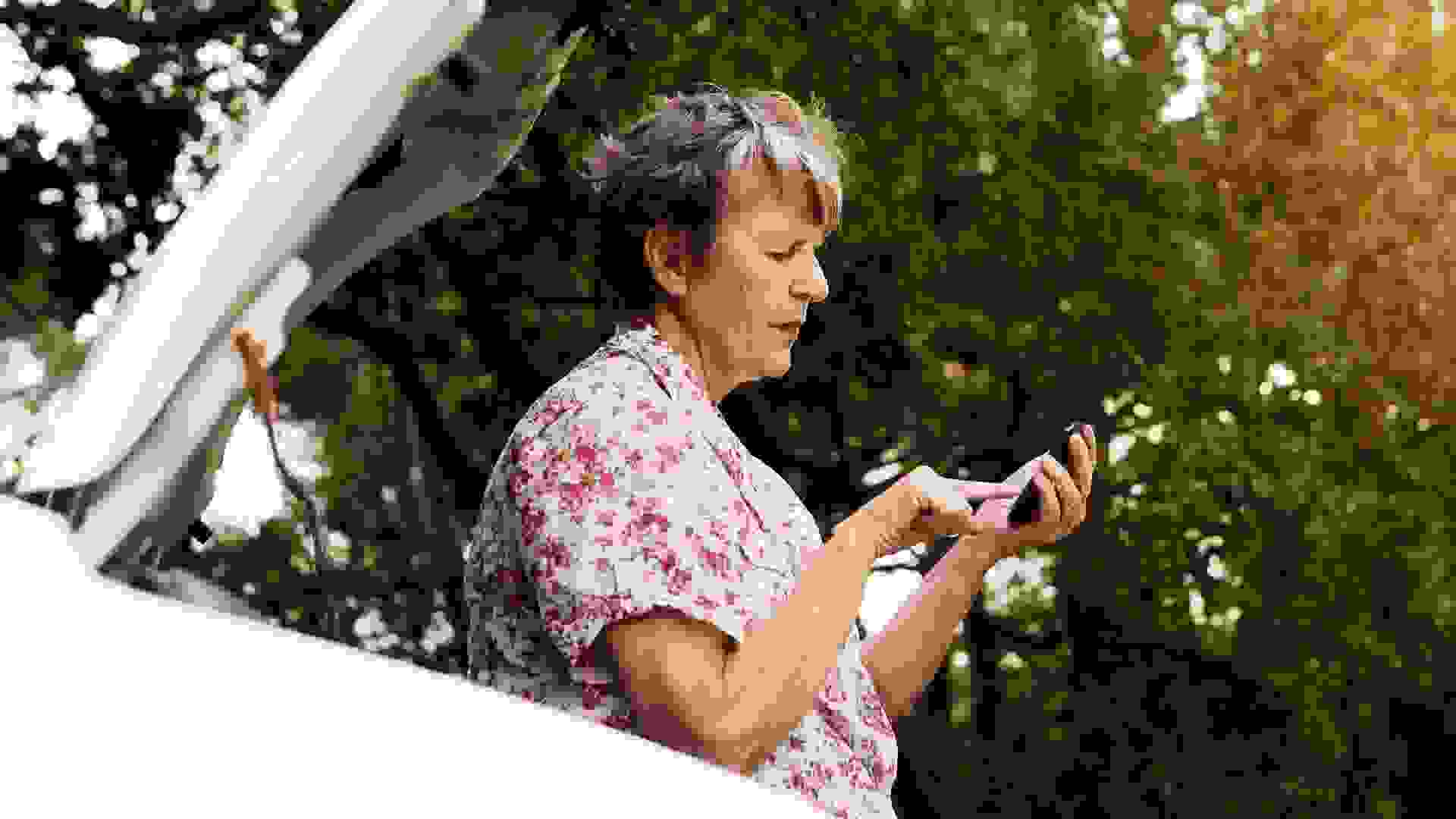 It never ends. Wherever there are people, there are people trying to scam them out of their personal information and their money, and the scammers' strategies change all the time. See: 22 Side Gigs…
READ MORE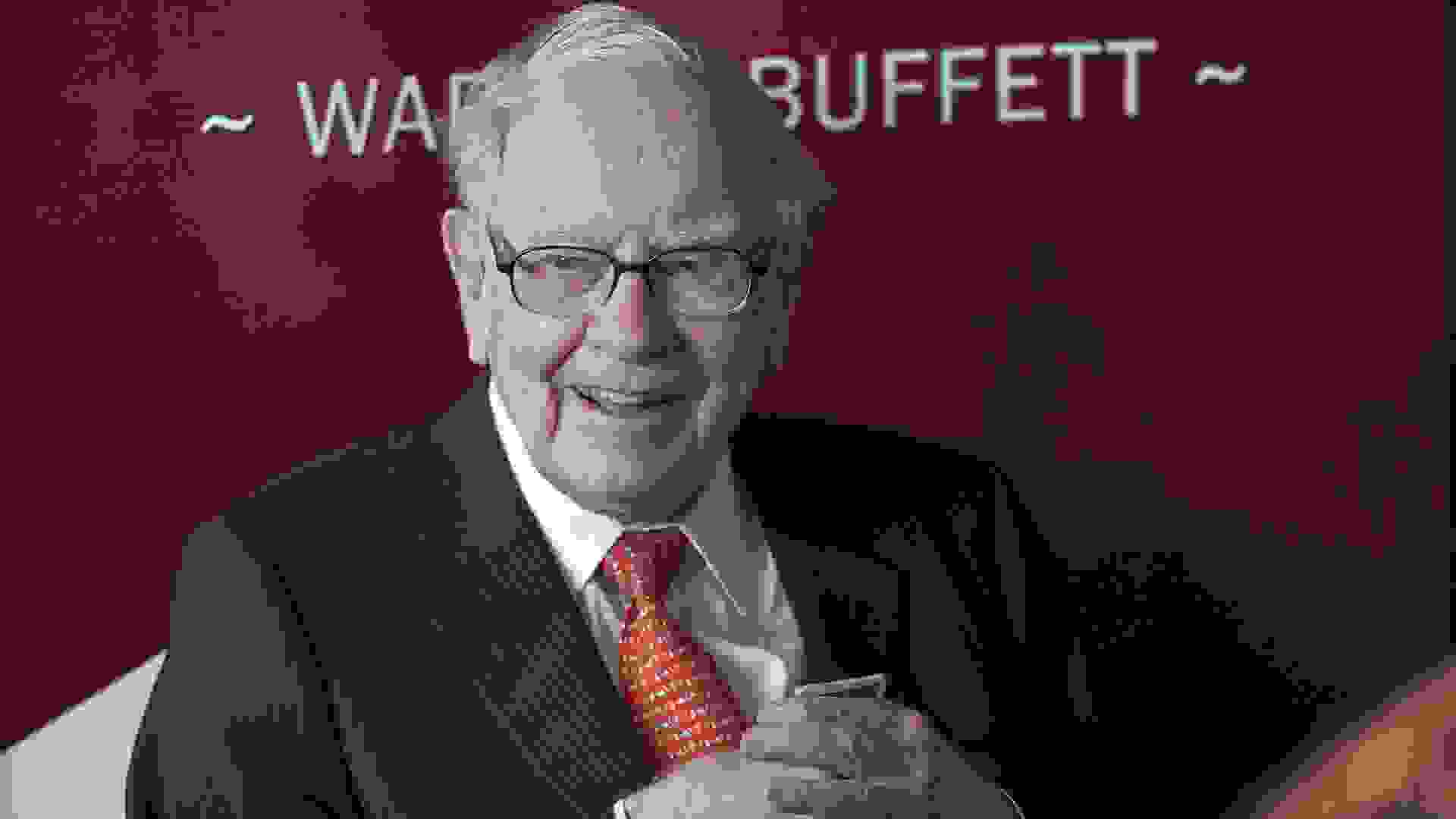 Ranking at No. 5 on Forbes 2022 Billionaires' List, investor Warren Buffett, widely known as "The Oracle of Omaha," is worth $93.4 billion in 2022. See: 11 Ways Warren Buffett Lives FrugallyFind: How…
READ MORE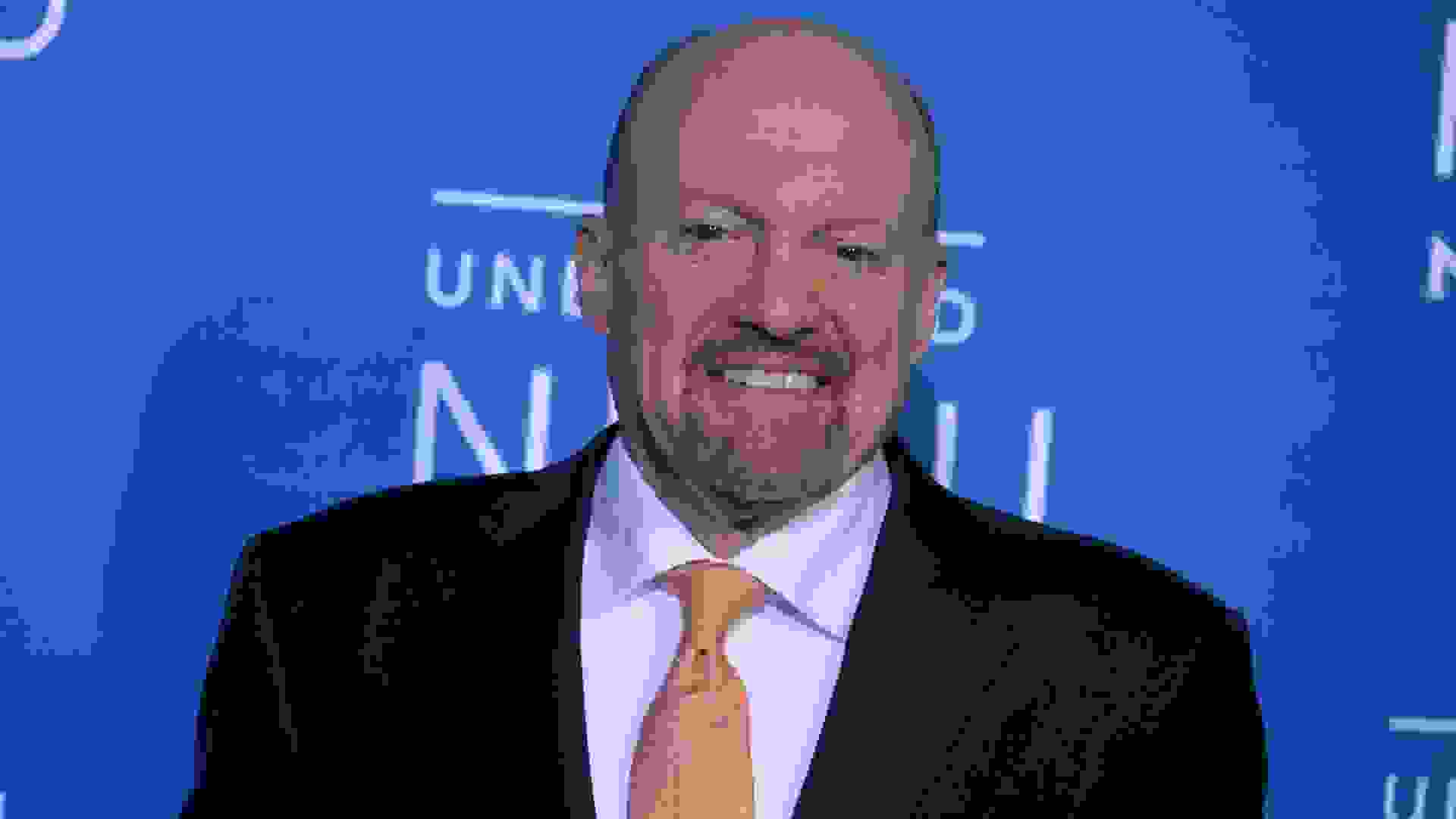 Jim Cramer, 67, is an American TV personality, journalist, author and former hedge fund manager who is known for hosting "Mad Money" on CNBC and for co-founding the website The Street. Cramer, who is…
READ MORE