Small Business Spotlight 2022
Spread the Word
Share with your friends and help a small business!
Featured Stories from the 2021 Small Business Spotlight on GOBankingRates
Related Articles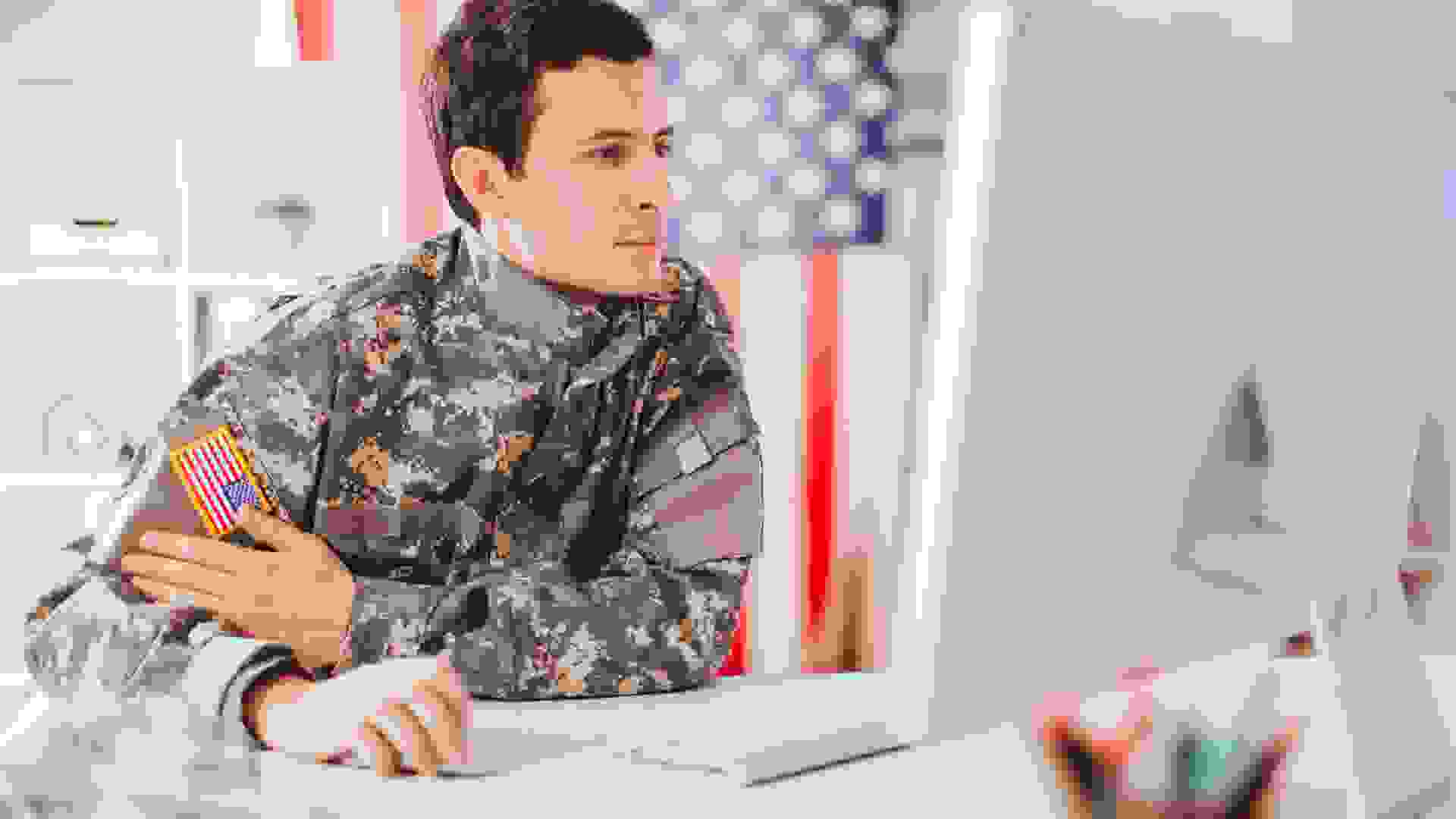 Save For Your Future
Sponsors of
Save For Your Future
Sponsors of
The Latest from GOBankingRates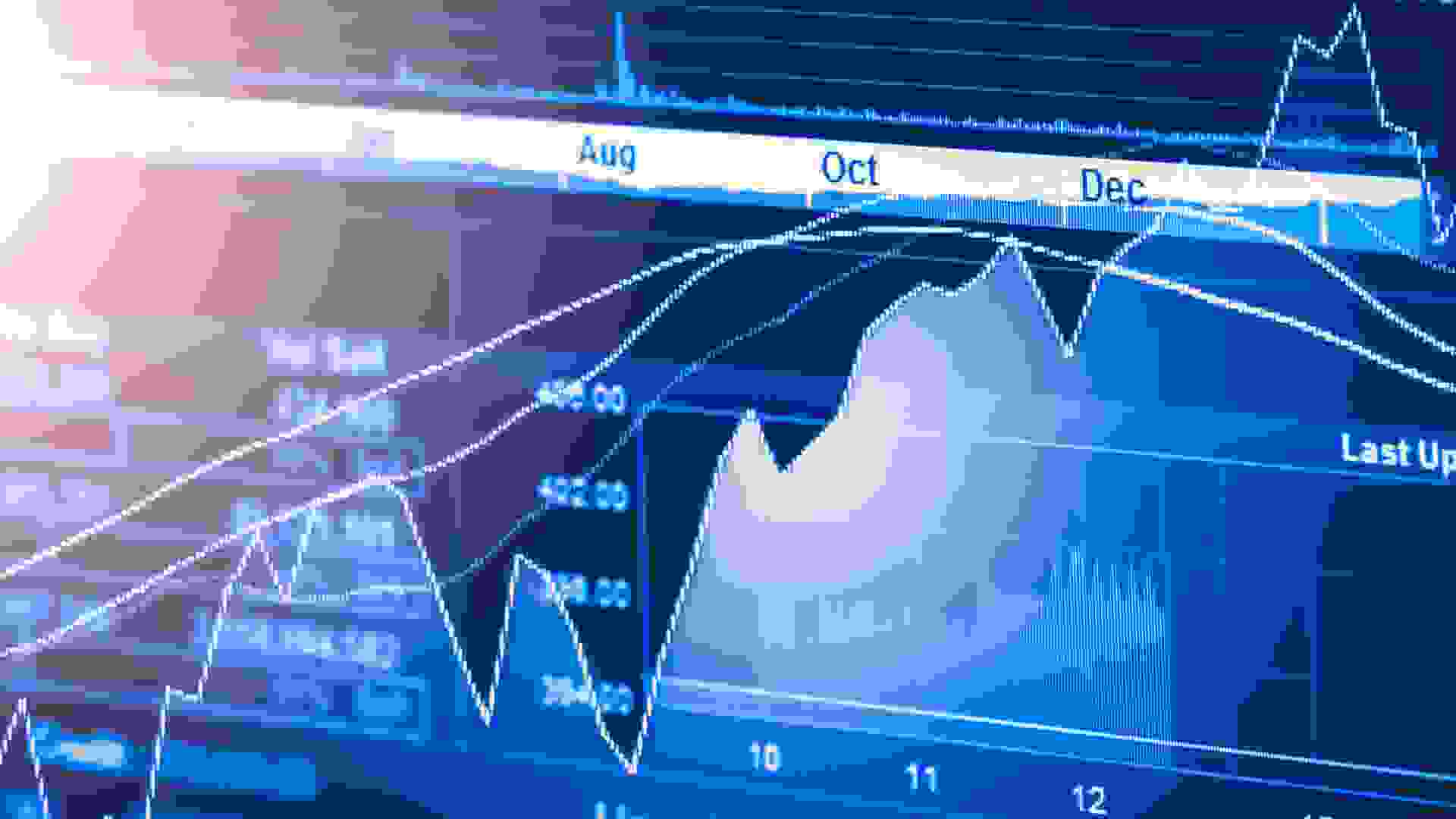 Investing in the stock market should be a long-term plan. Find out which stocks have the potential to perform well over time. See the top 9 stocks right now.
READ MORE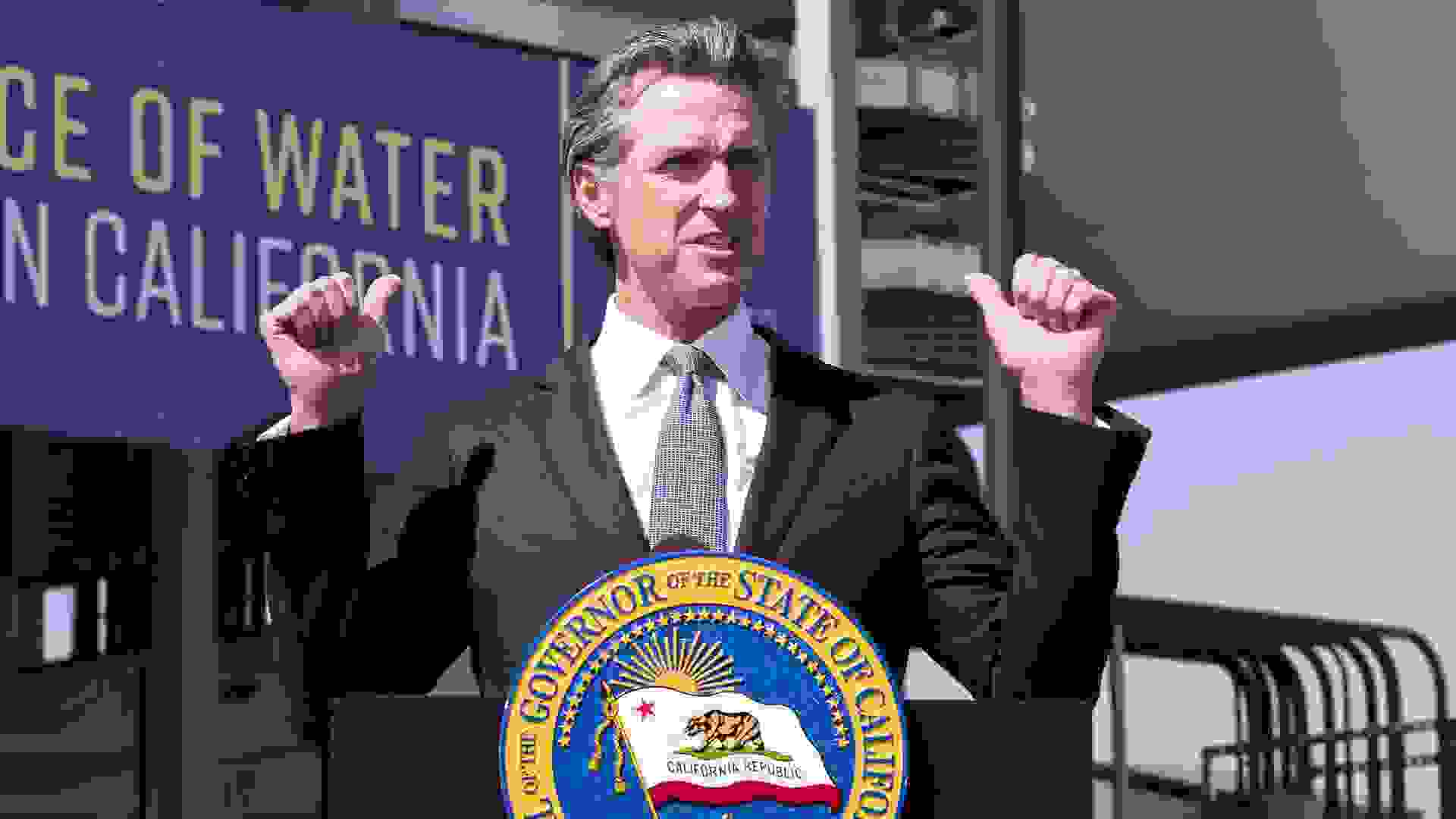 Despite repeated pleas to conserve water during the current three-plus-year state drought, California Governor Gavin Newsom is now putting state water agencies, businesses and residents on notice….
READ MORE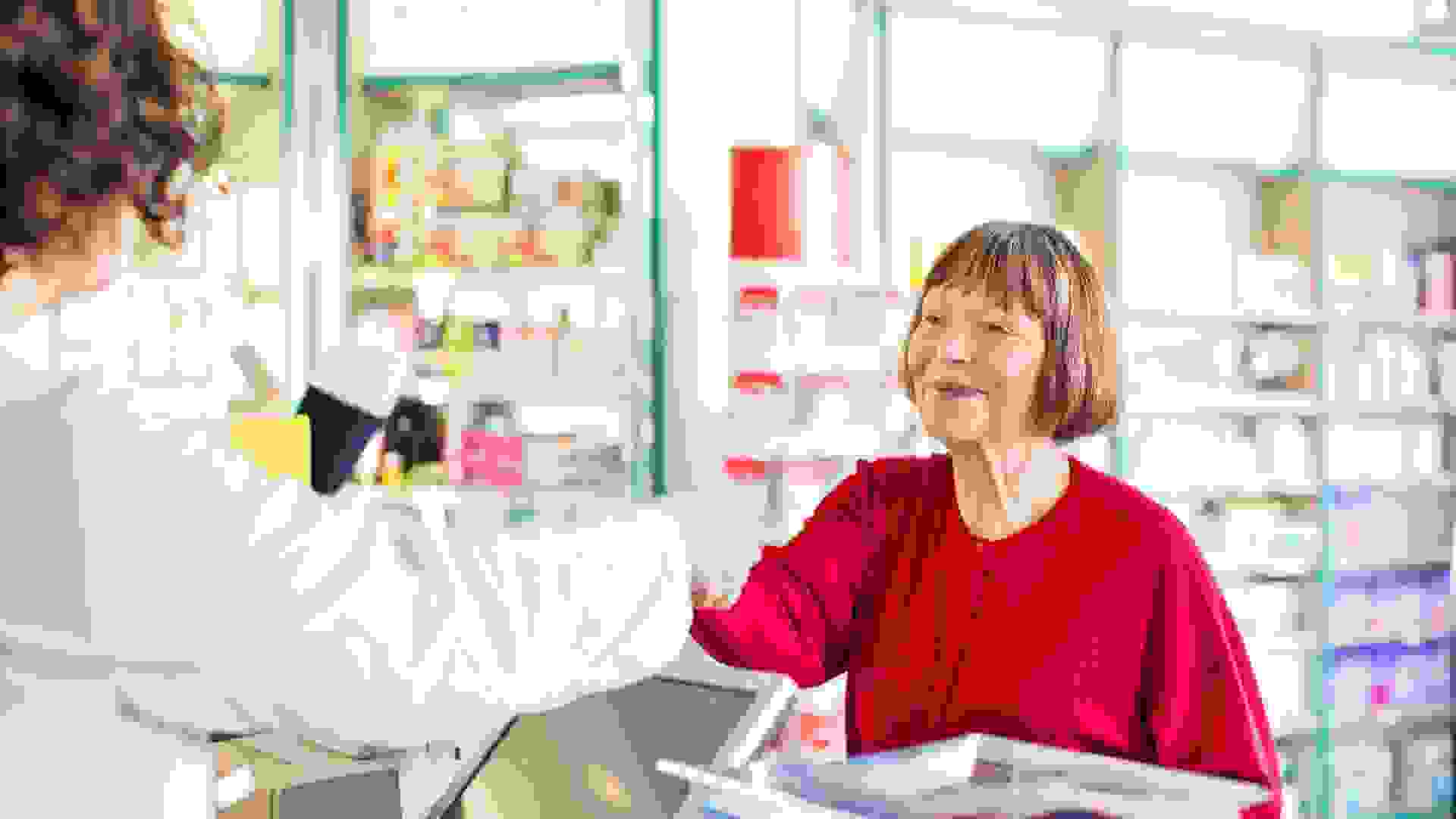 AARP launched two new training courses to teach major U.S. retail employees how to spot and stop gift card and wire-transfer exploitation. Walgreens and Best Buy have both signed on as inaugural…
READ MORE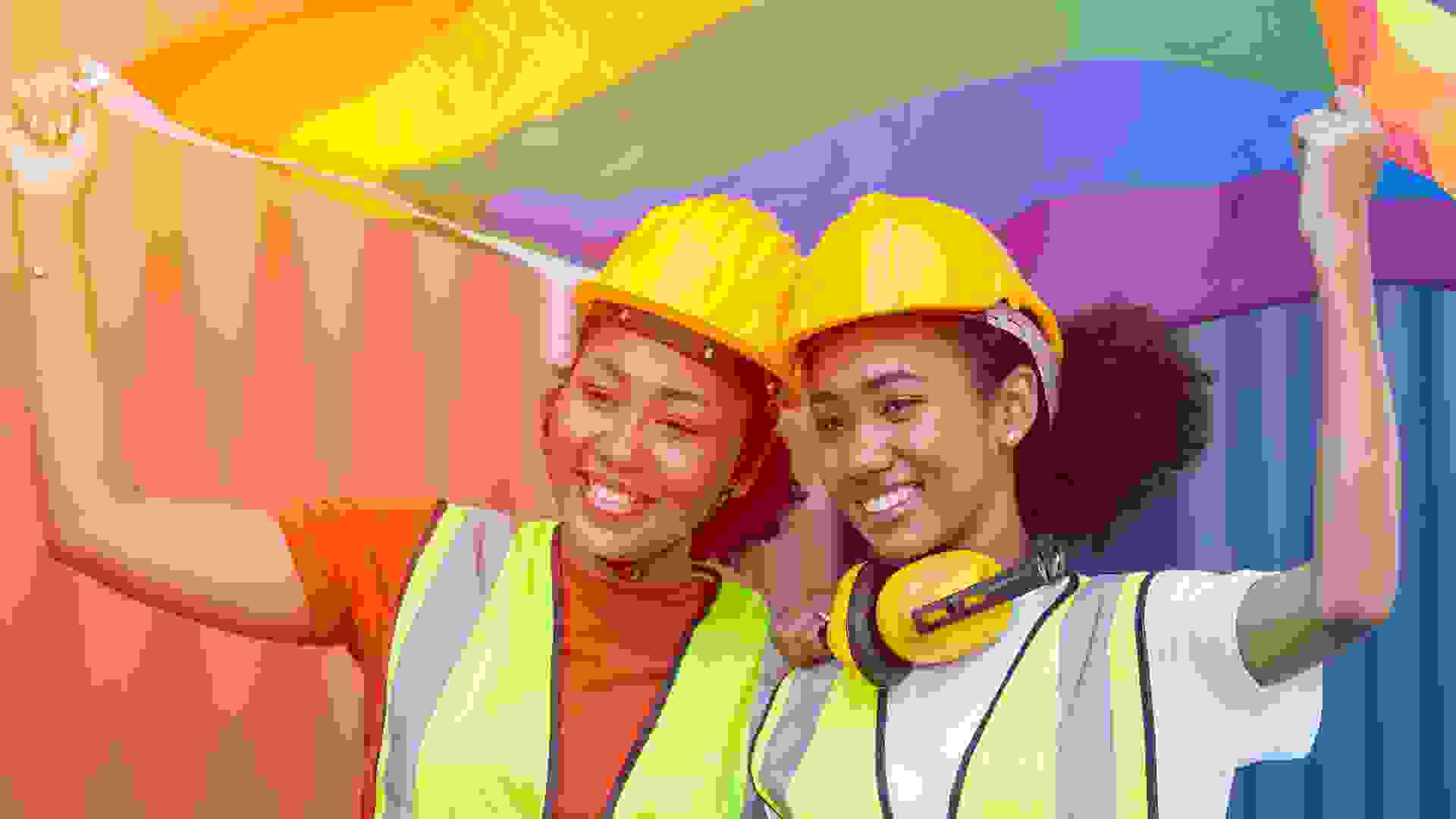 With Pride month just around the corner, a new study finds that LGBTQ+ employees as a group are less satisfied at work when compared to non-LGBTQ+ employees. In addition, the study finds that certain…
READ MORE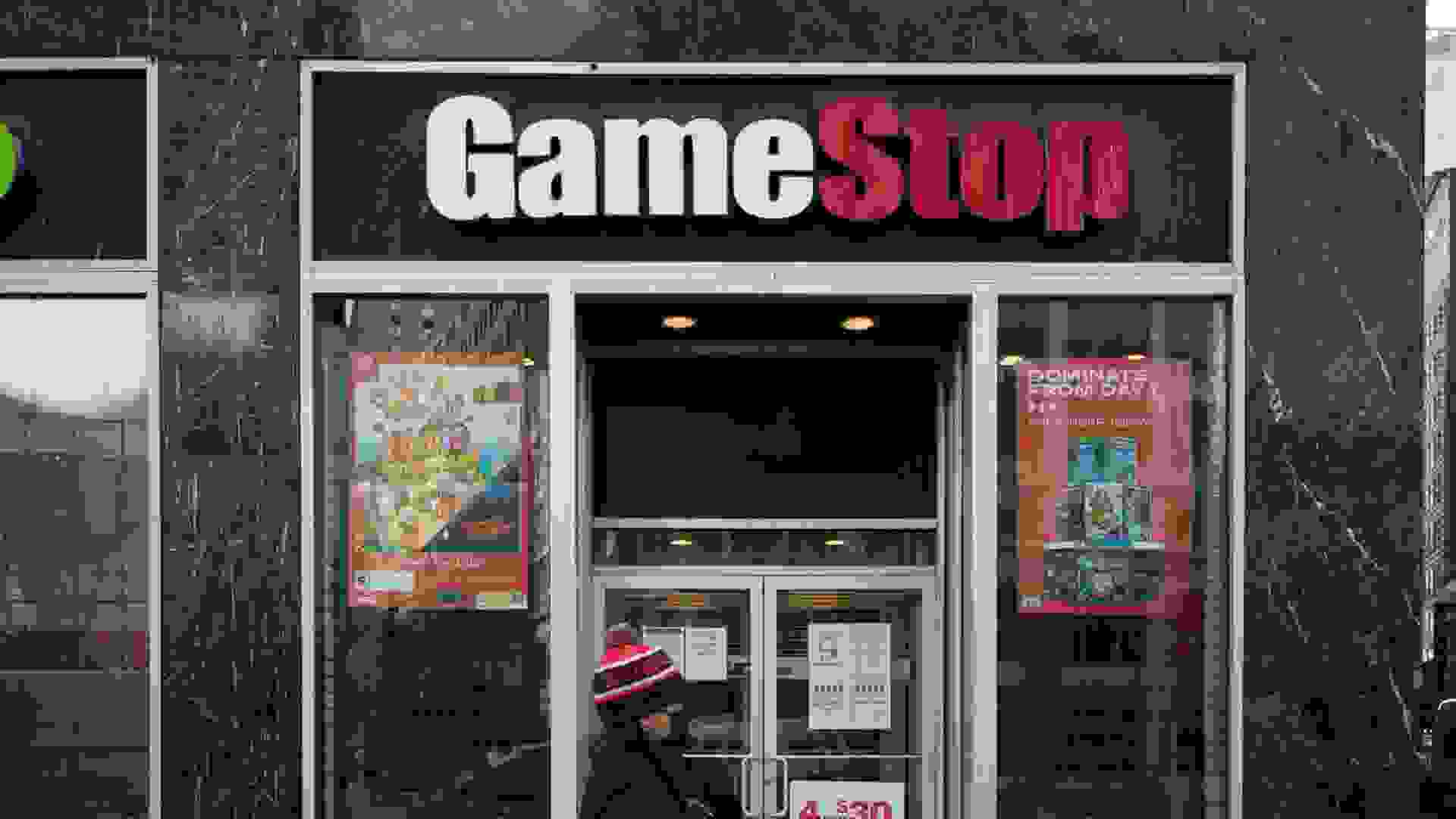 Amid an increasingly crowded field, GameStop launched a beta version of its digital asset wallet, which allows gamers and others to store, send, receive and use cryptocurrencies and NFTs. The move…
READ MORE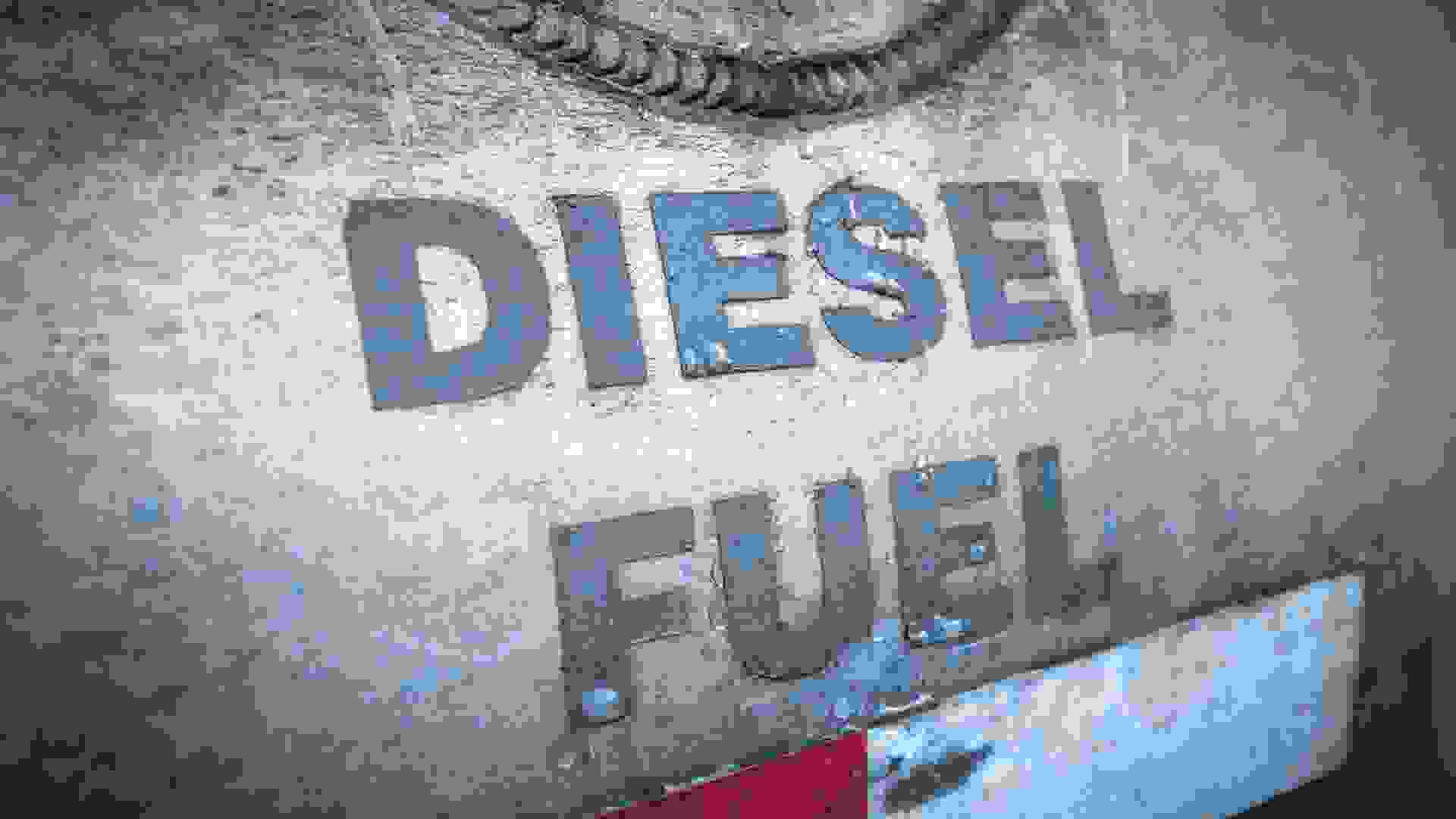 In an effort to alleviate the diesel fuel shortage brought on by declining inventories and increased demand in the northeastern part of the country, the U.S. government is considering drawing upon the…
READ MORE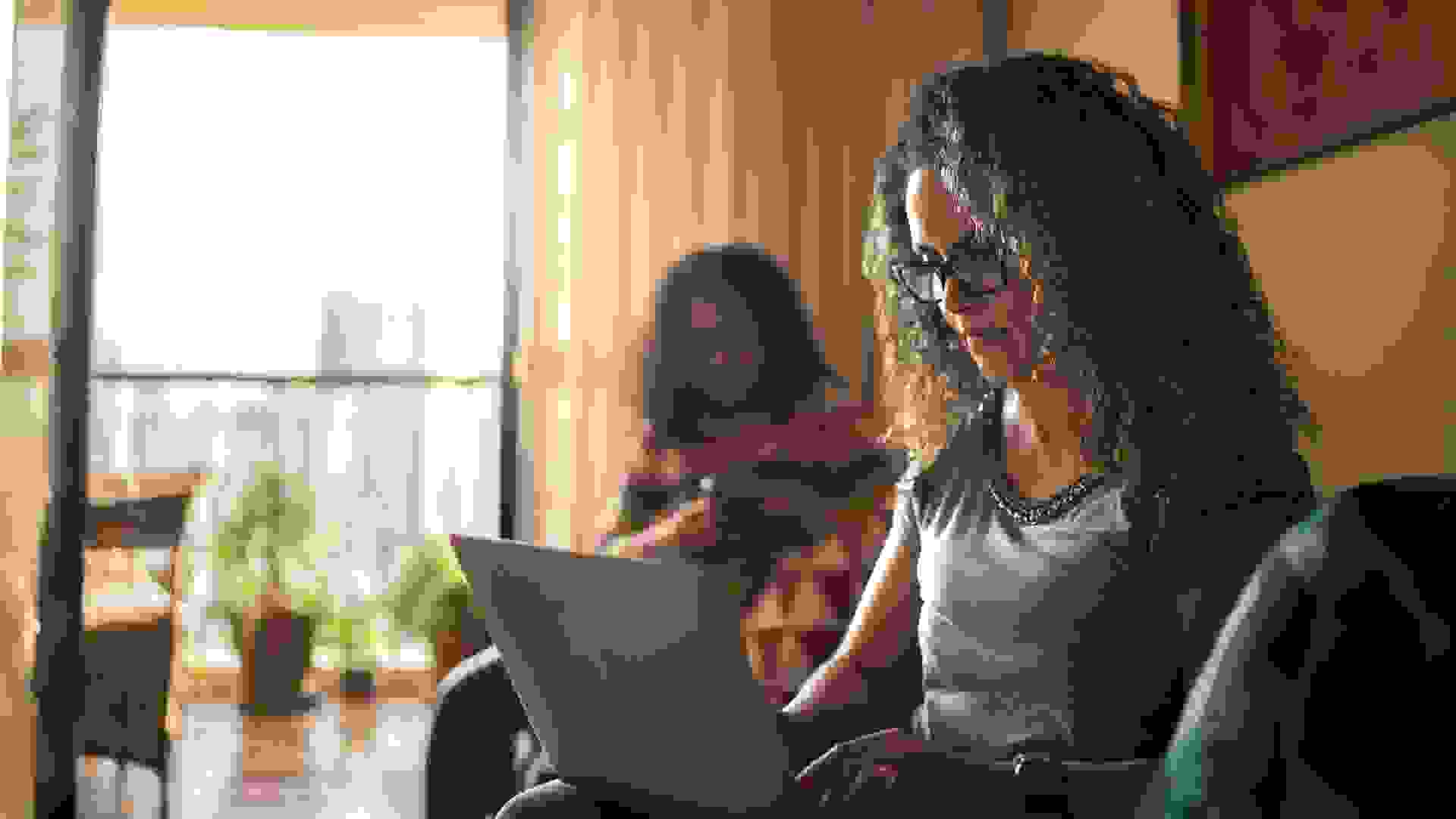 Despite calls for the U.S. government to forgive all or part of federal student loans, there's little indication that such a move is in the works. For now, millions of borrowers will have to resume…
READ MORE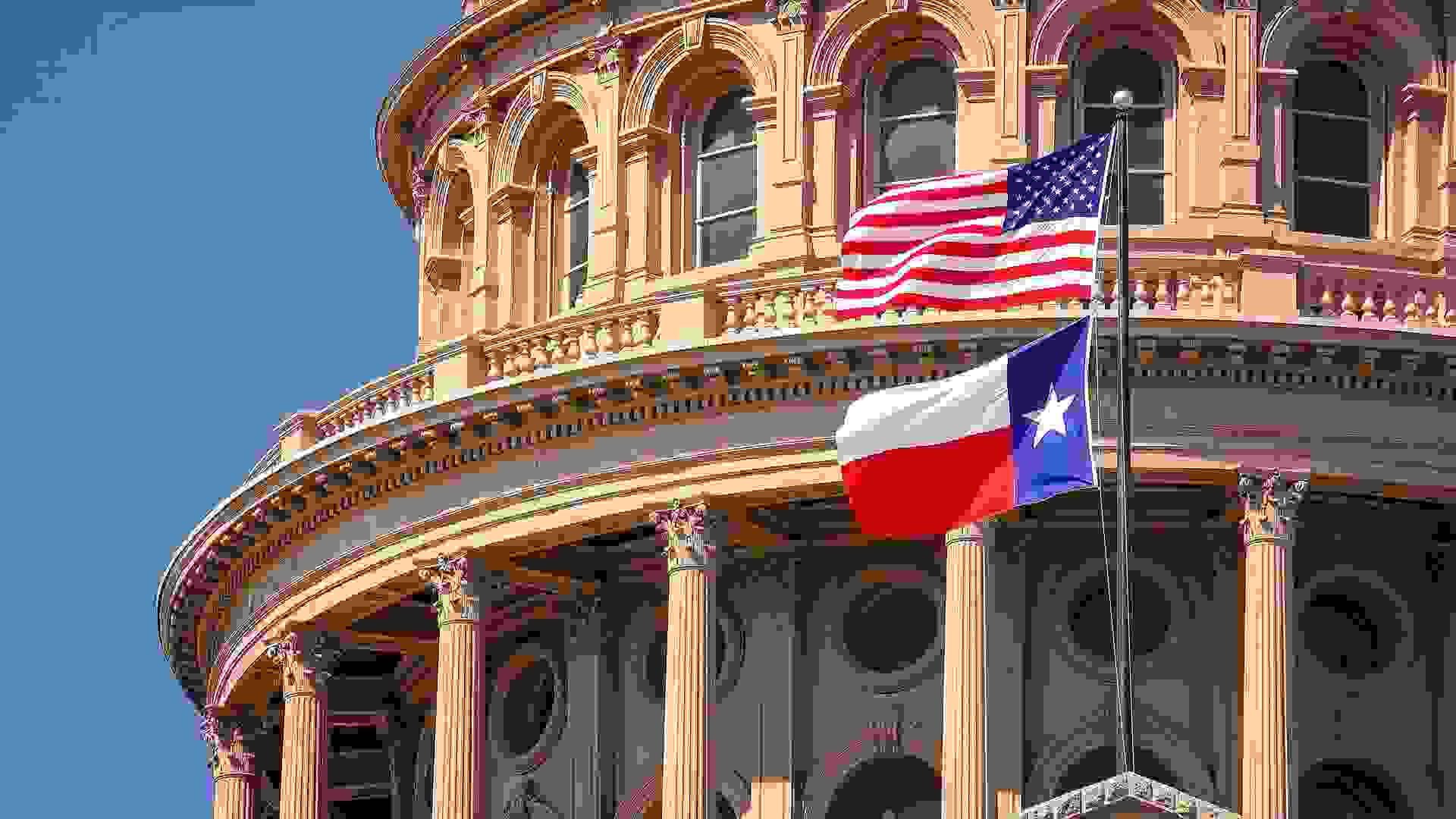 The swiftness with which the coronavirus pandemic wiped out the U.S. economy in early 2020 was breathtaking. Seemingly overnight, the U.S. unemployment rate shot up to an all-time record of 14.7% in…
READ MORE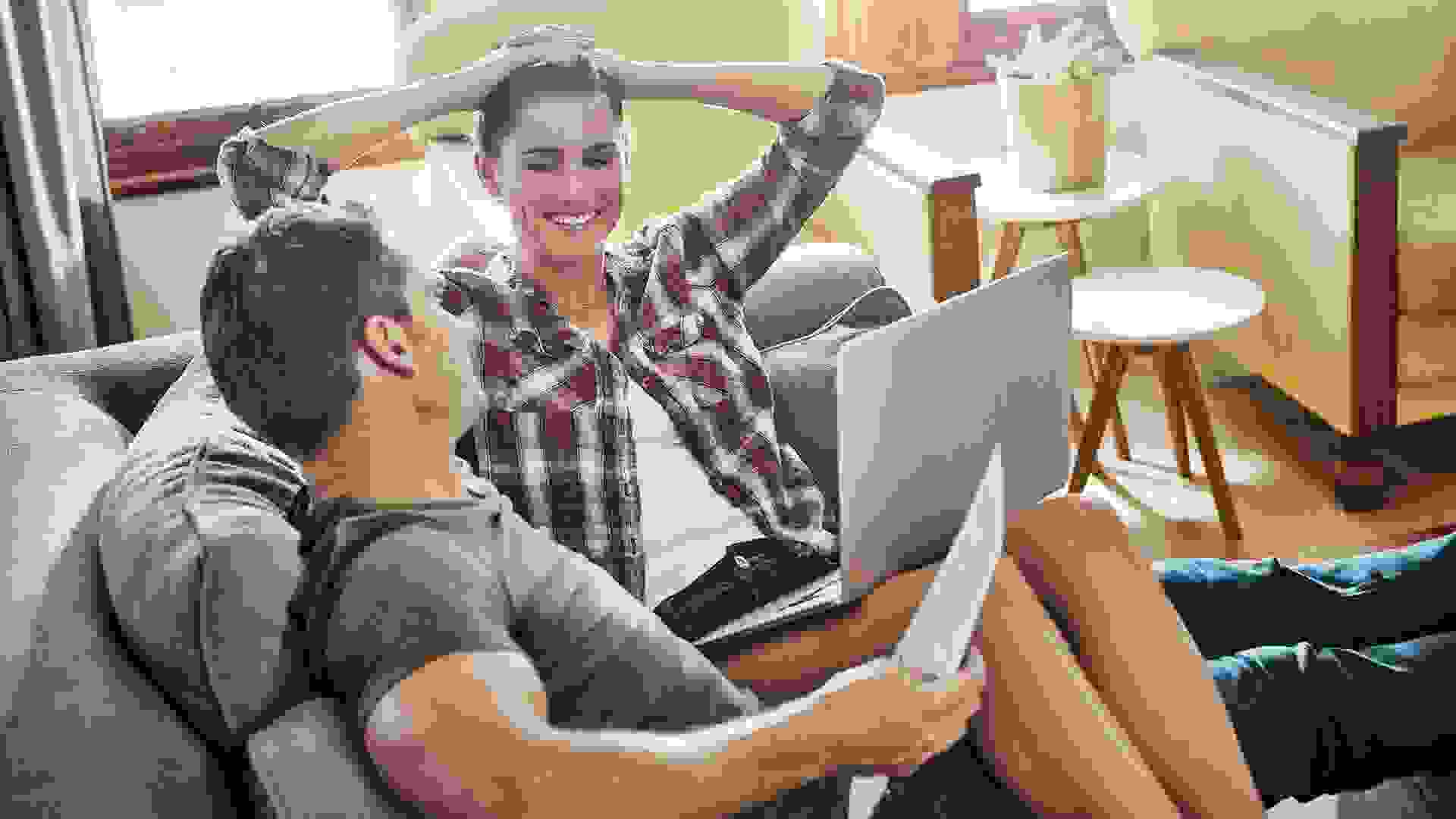 Despite difficult financial markets, geopolitical concerns and a 41-year inflation high, Americans' financial well-being reached its highest level since 2013, according to the Federal Reserve. See:…
READ MORE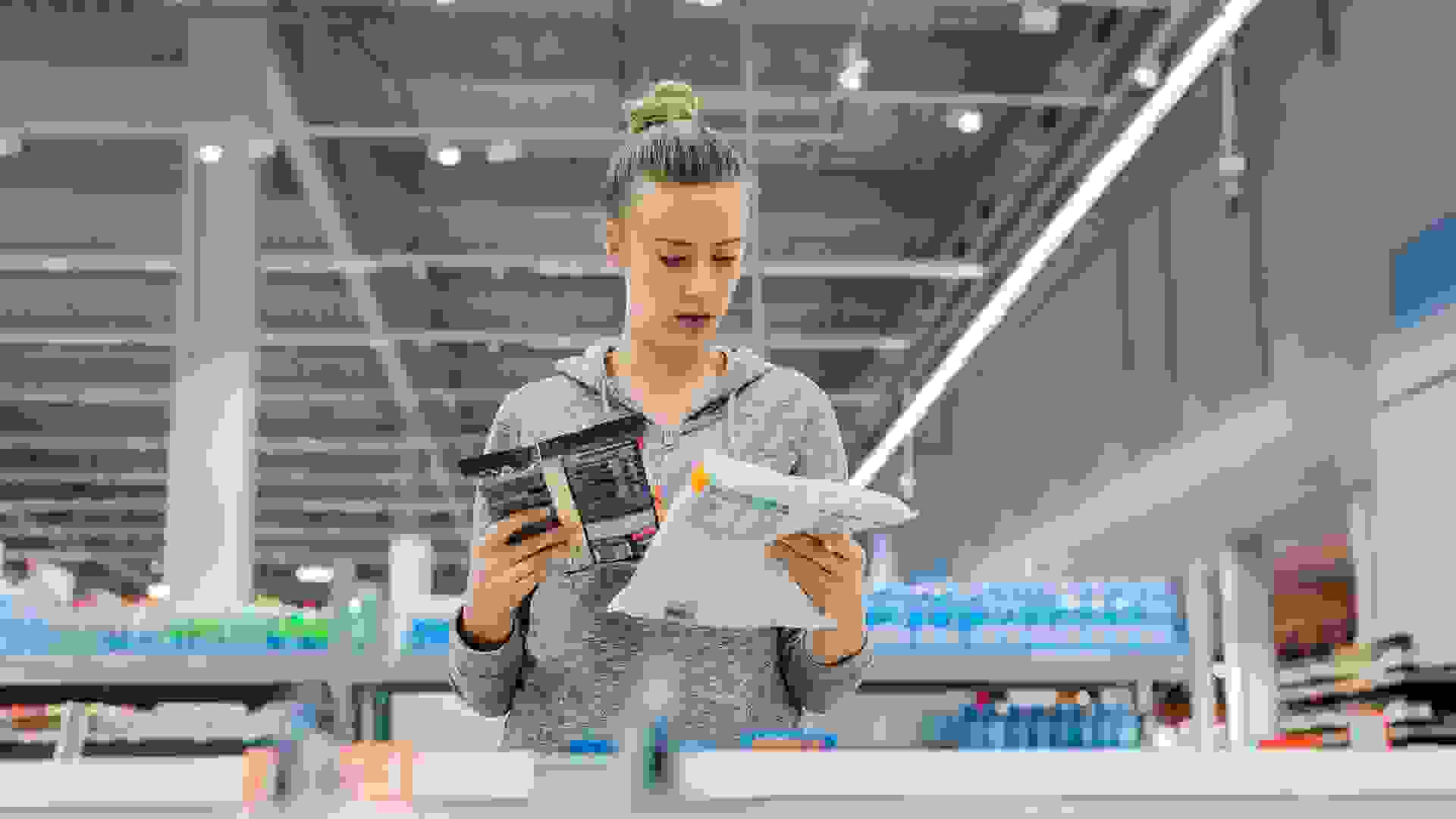 Emergency allotments were authorized under the Families First Coronavirus Response Act to help address temporary food needs during the pandemic for SNAP households. According to the U.S. Department of…
READ MORE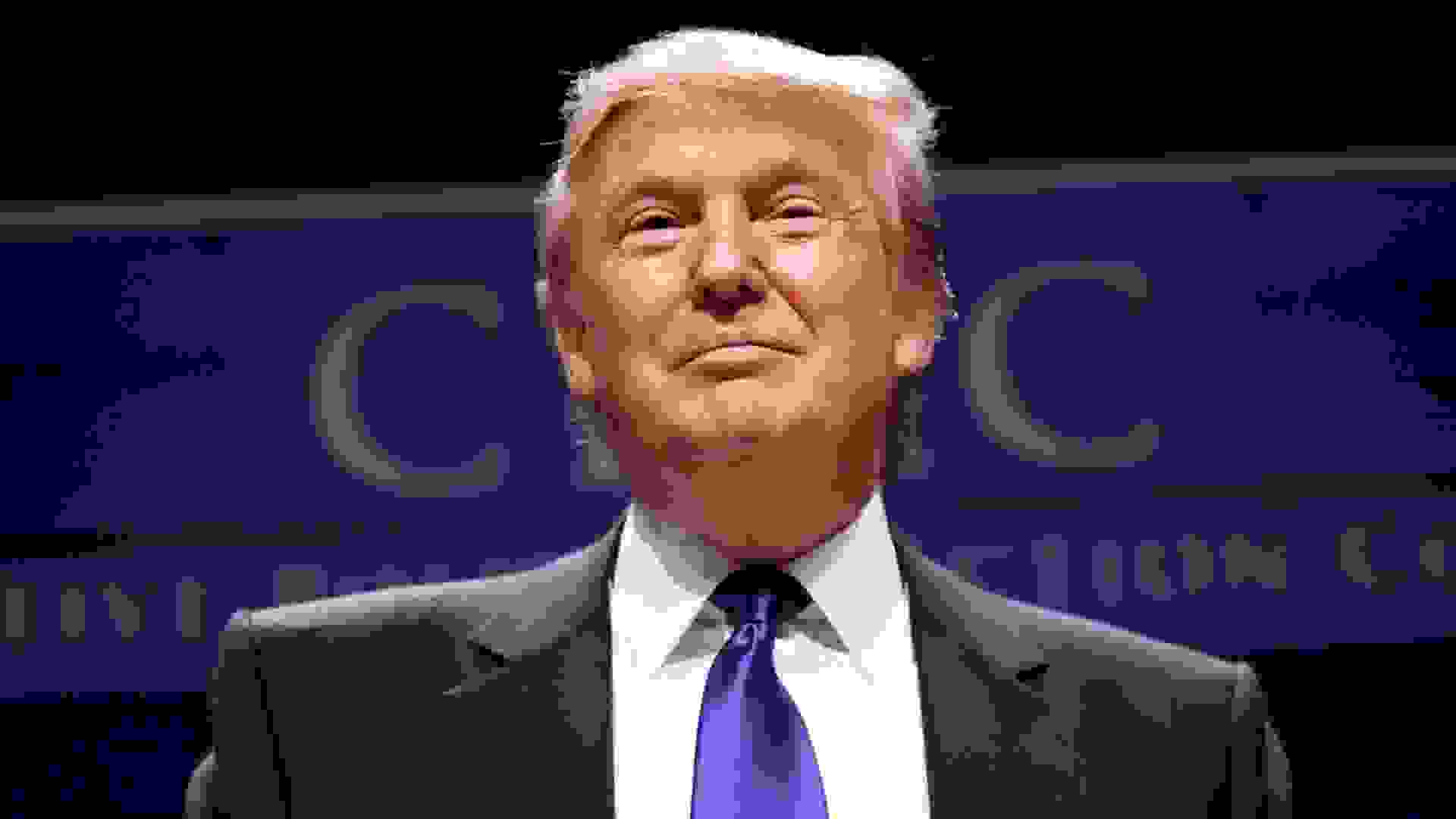 Former President Donald Trump lost roughly $600 million of his net worth during his time in office as President of the United States. He lost another $700 million following the Capital Hill riots and…
READ MORE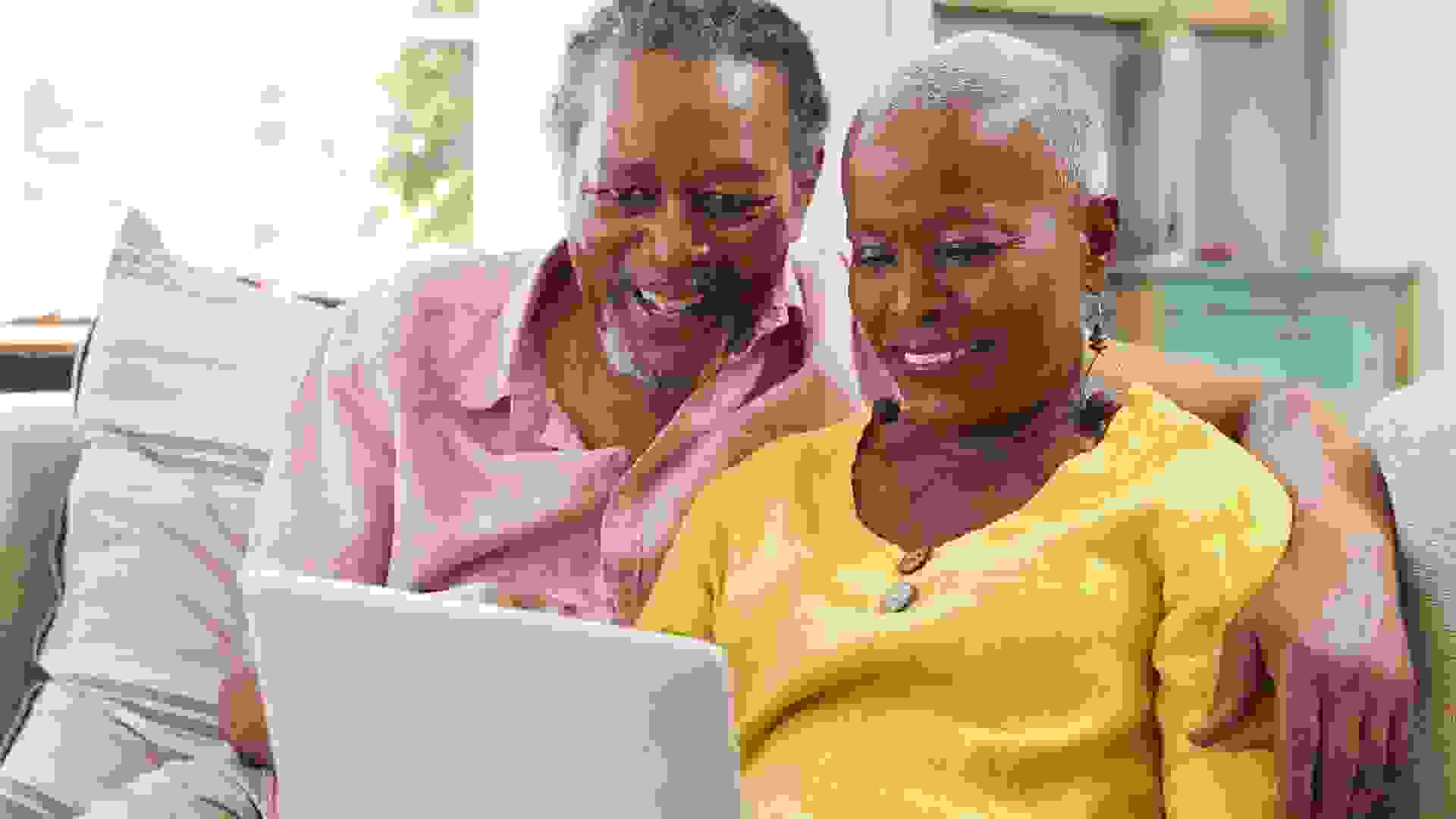 Supplemental Security Income (SSI) payments are typically paid out on the first of every month, unless the first falls on a weekend or holiday. According to the Social Security Administration's…
READ MORE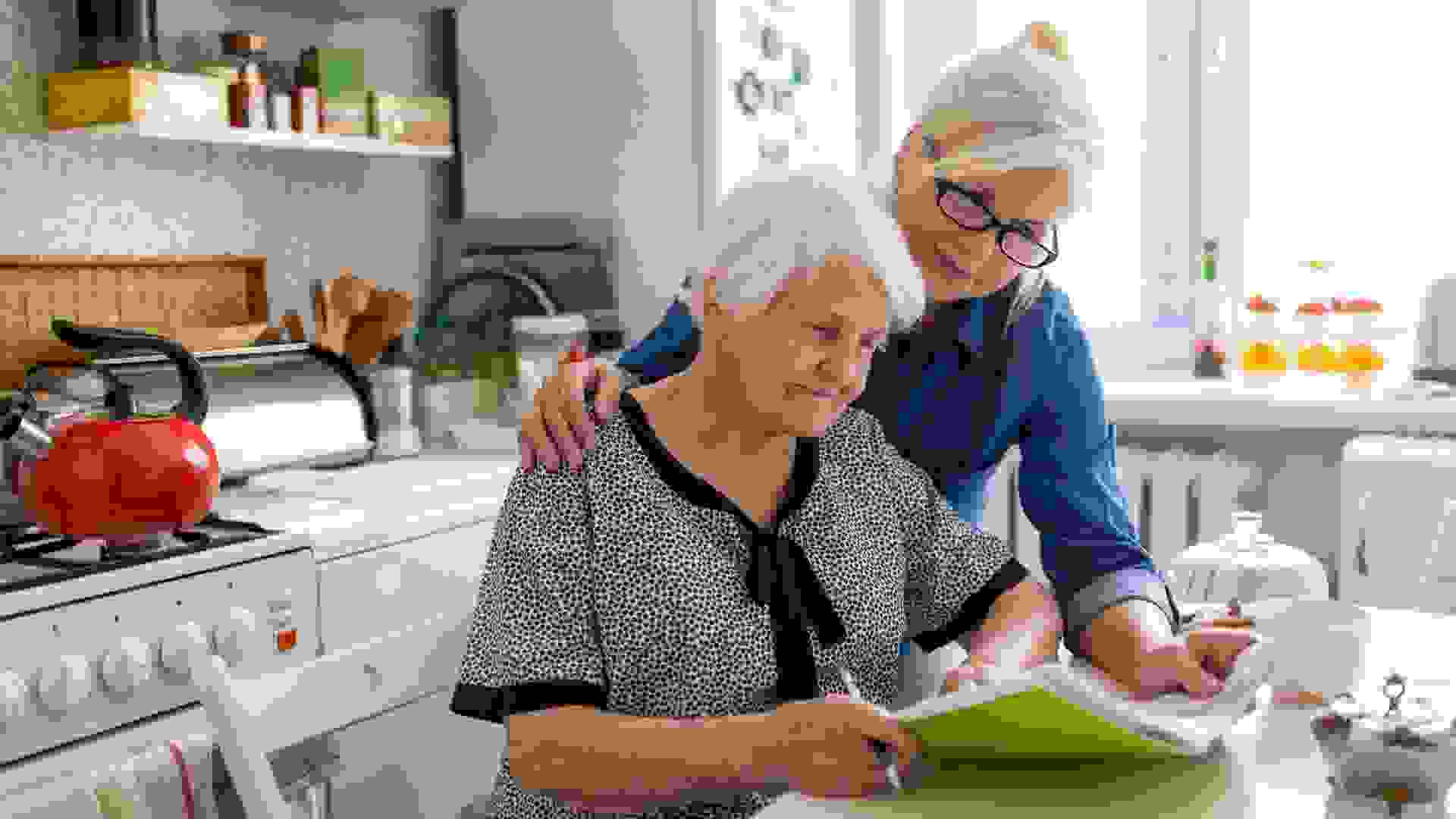 An anti-fraud program run by the Social Security Administration's watchdog division is under investigation for allegedly imposing severe penalties on poor, disabled and elderly Americans. See: 13 Best…
READ MORE
Residential rental rates continued their upward climb in April, hitting a new record high during the month and dimming hopes that U.S. rents might soon return closer to the norm. See: 25 Extra Grocery…
READ MORE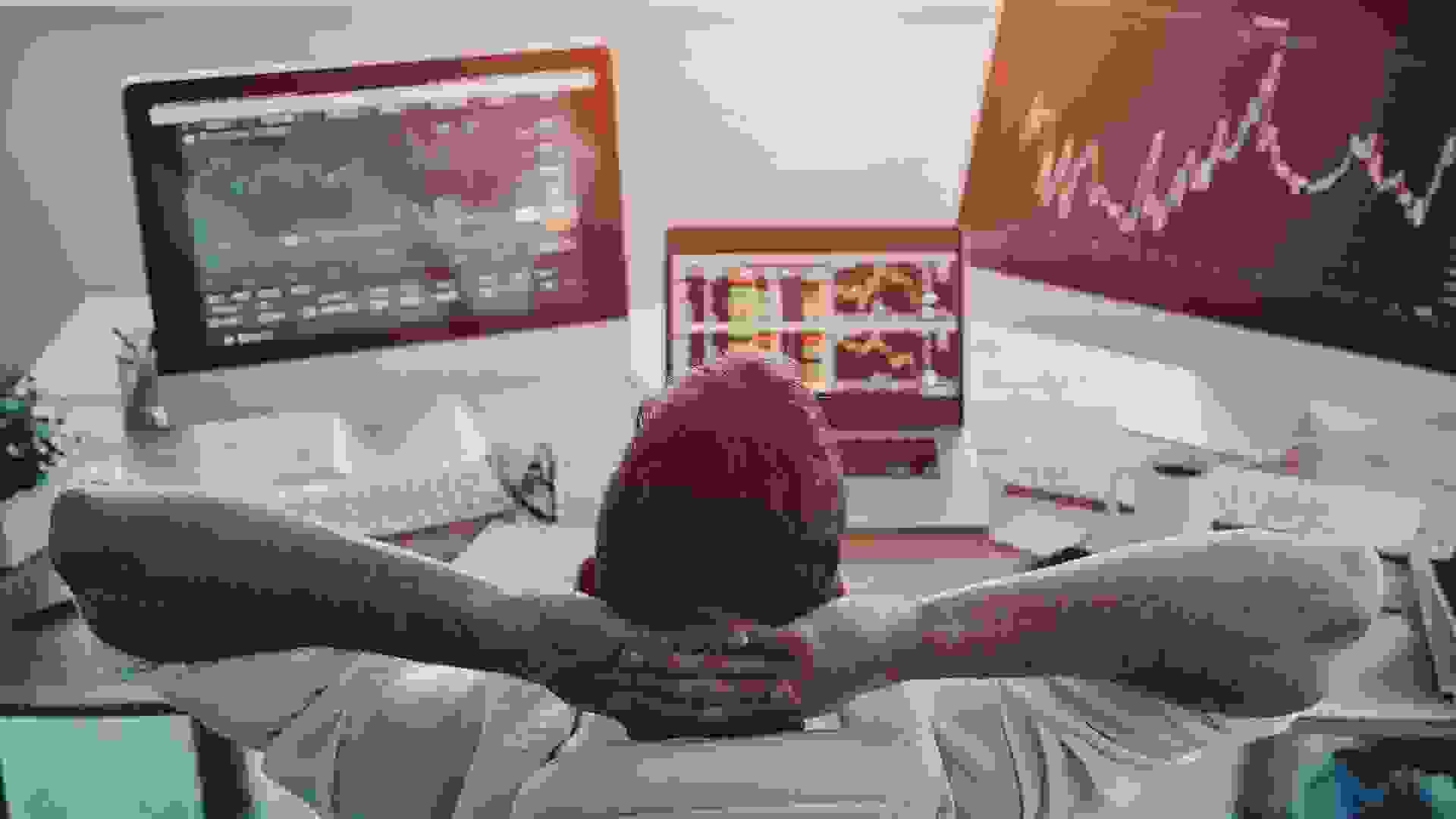 Investment opportunities can come from many different sectors. If you're looking to buy stock in 2022, here's what you need to know.
READ MORE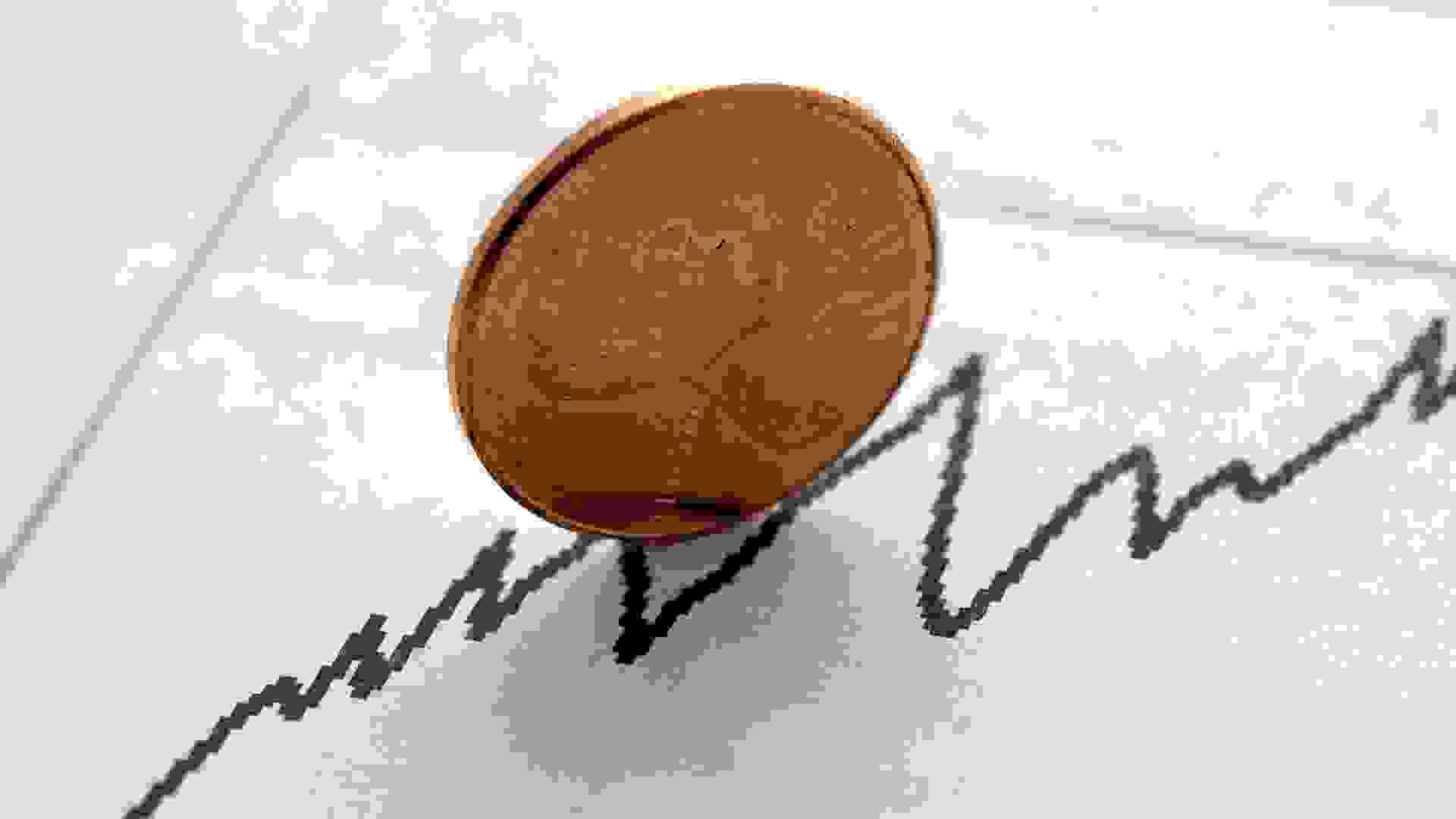 Penny stocks are small-cap stocks that are very inexpensive, which can add up to big gains. If you have extra money and some risk tolerance, check out this list.
READ MORE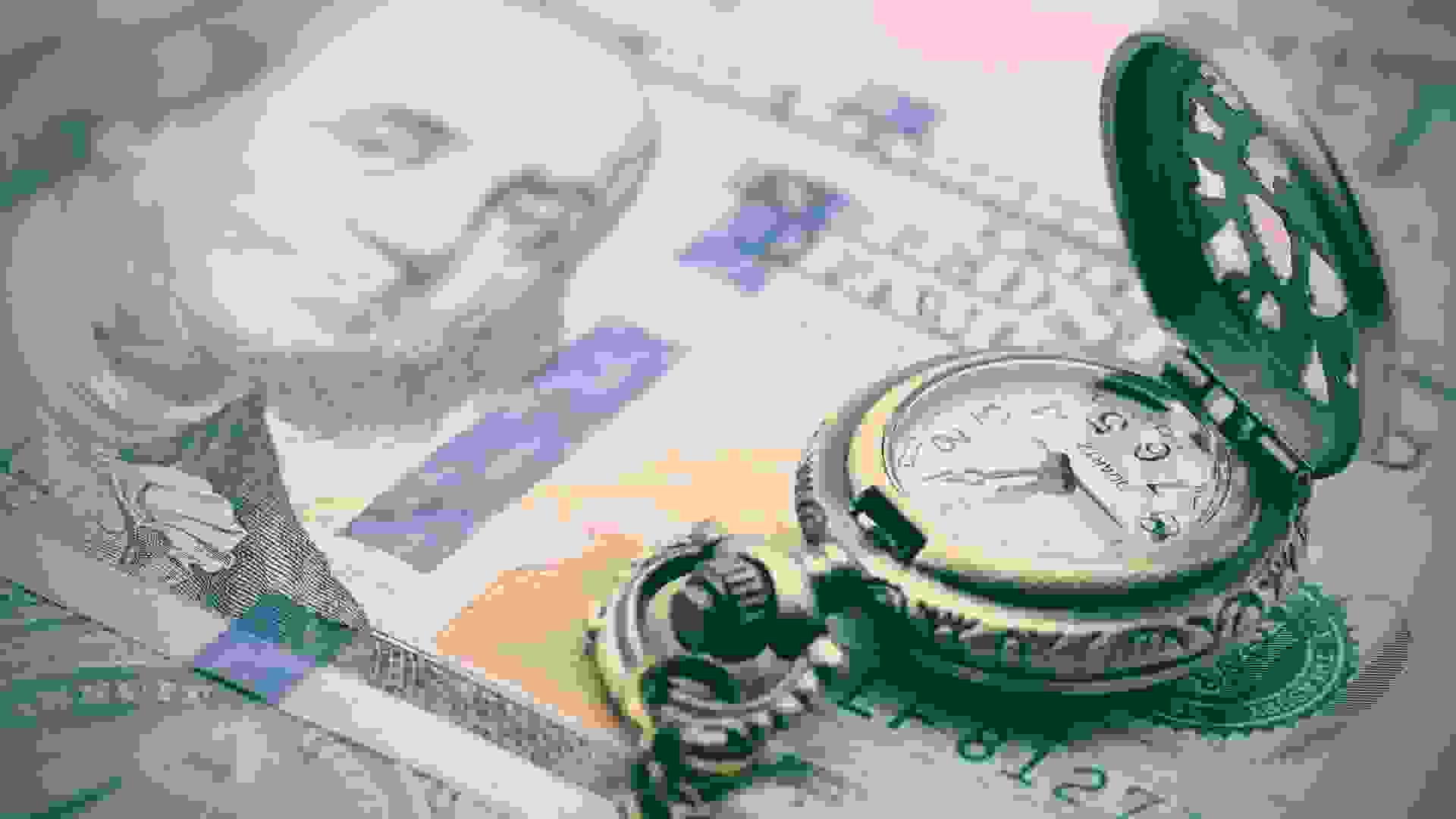 Value stocks tend to fly under the radar — but that doesn't mean they can't generate big profits. These 10 picks can be considered values in today's market.
READ MORE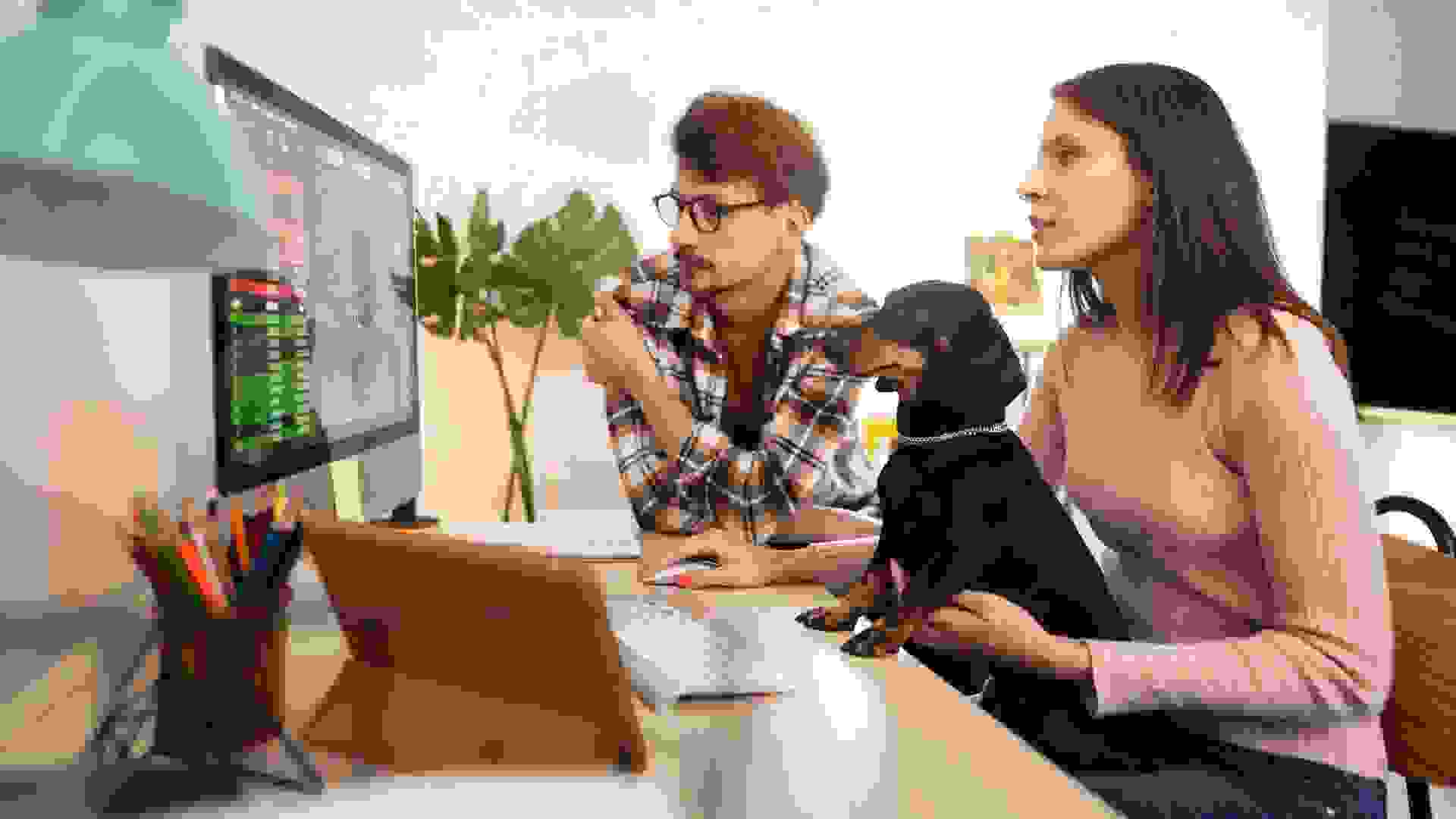 With dividend stocks, investors can enjoy reliable income from dividends and potential future growth of the stocks. Here's what to consider before investing.
READ MORE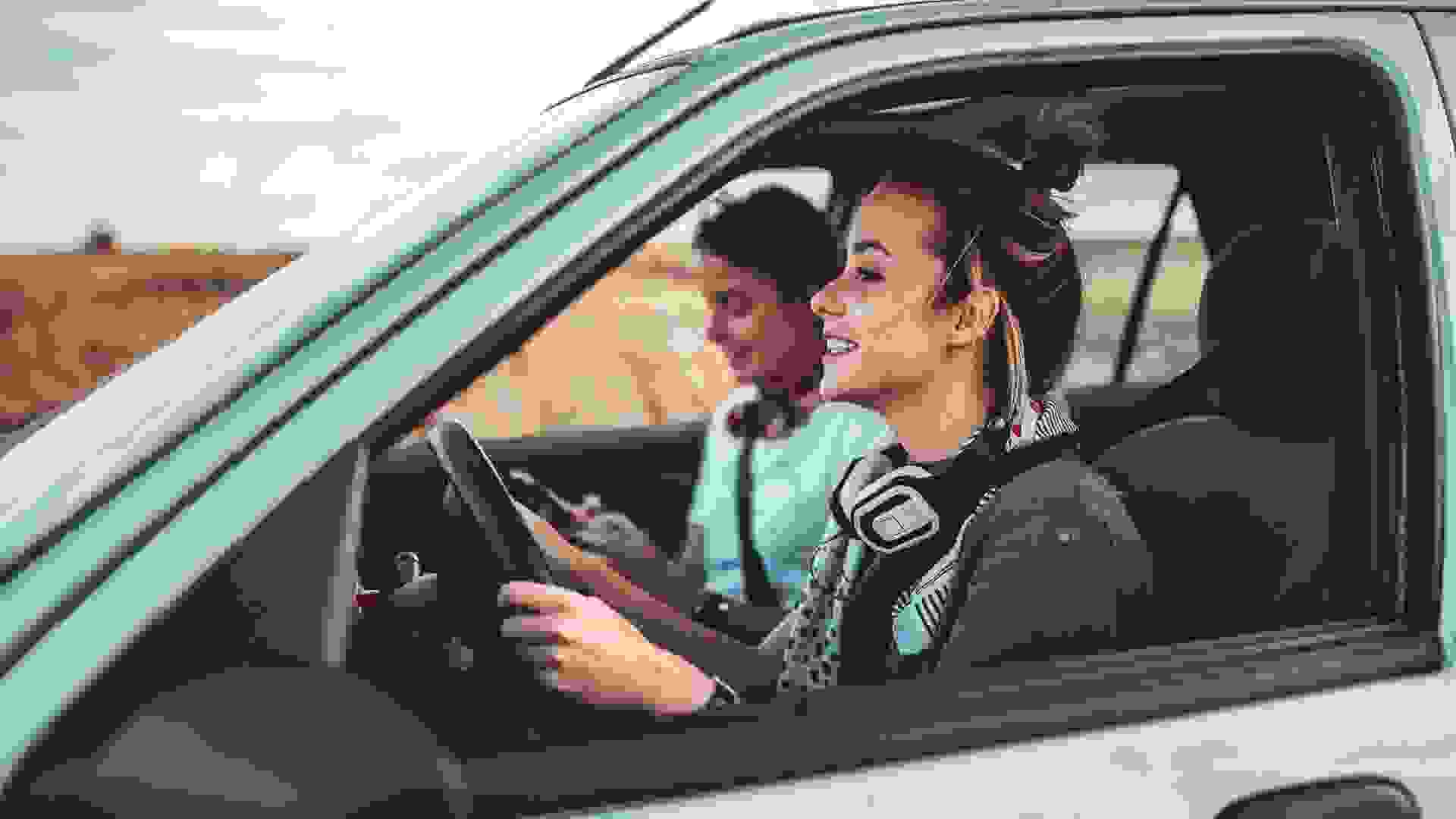 Few things are more American than a summer road trip, and many Americans plan to do just that this year even as gas prices surge to record highs, according to a new survey from GasBuddy. Discover: How…
READ MORE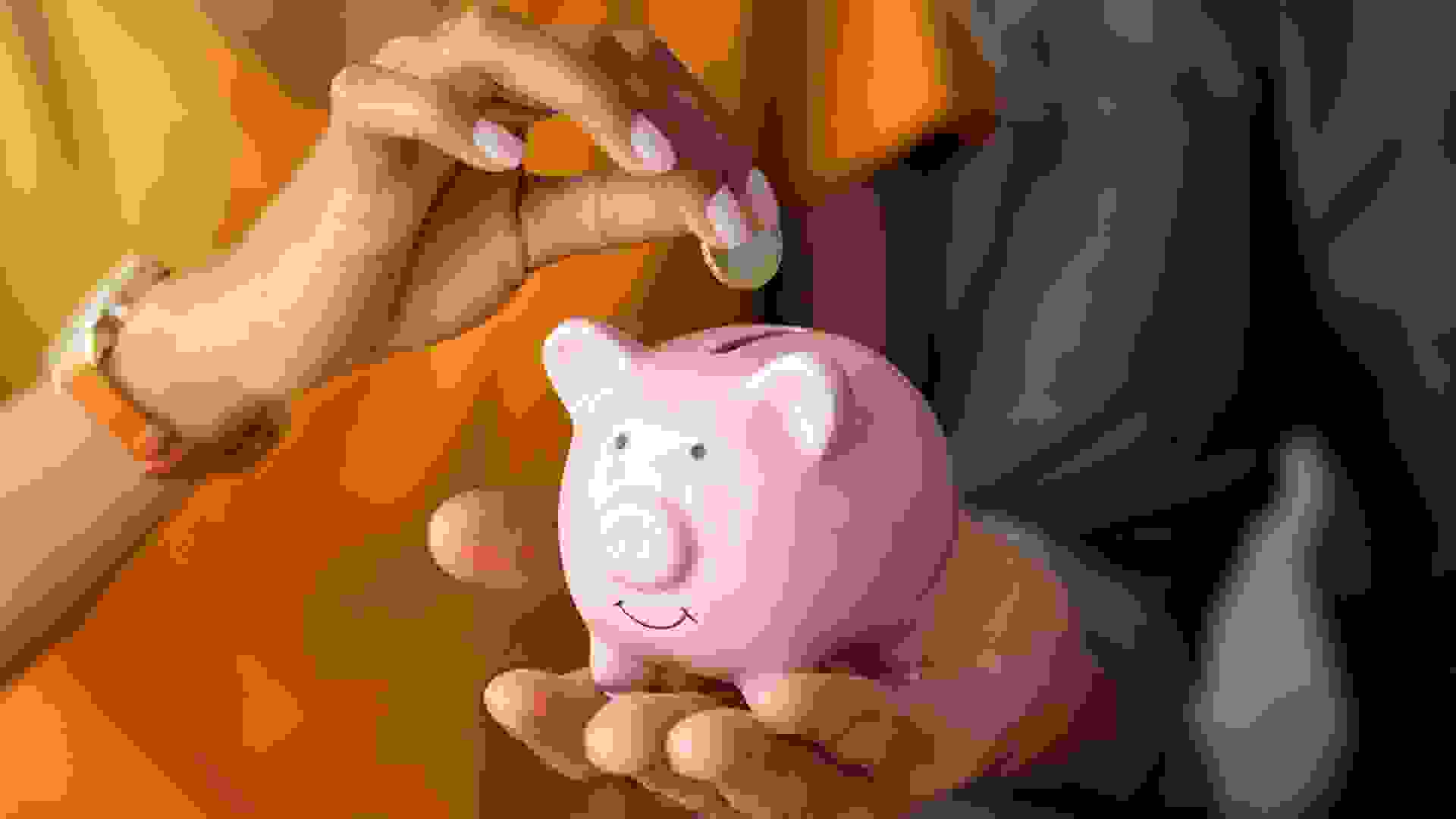 Opportunities to save and make money are everywhere. But what's the point of spending money to (maybe) make some back? Some savings "challenges" are scams that require banking information or fees in…
READ MORE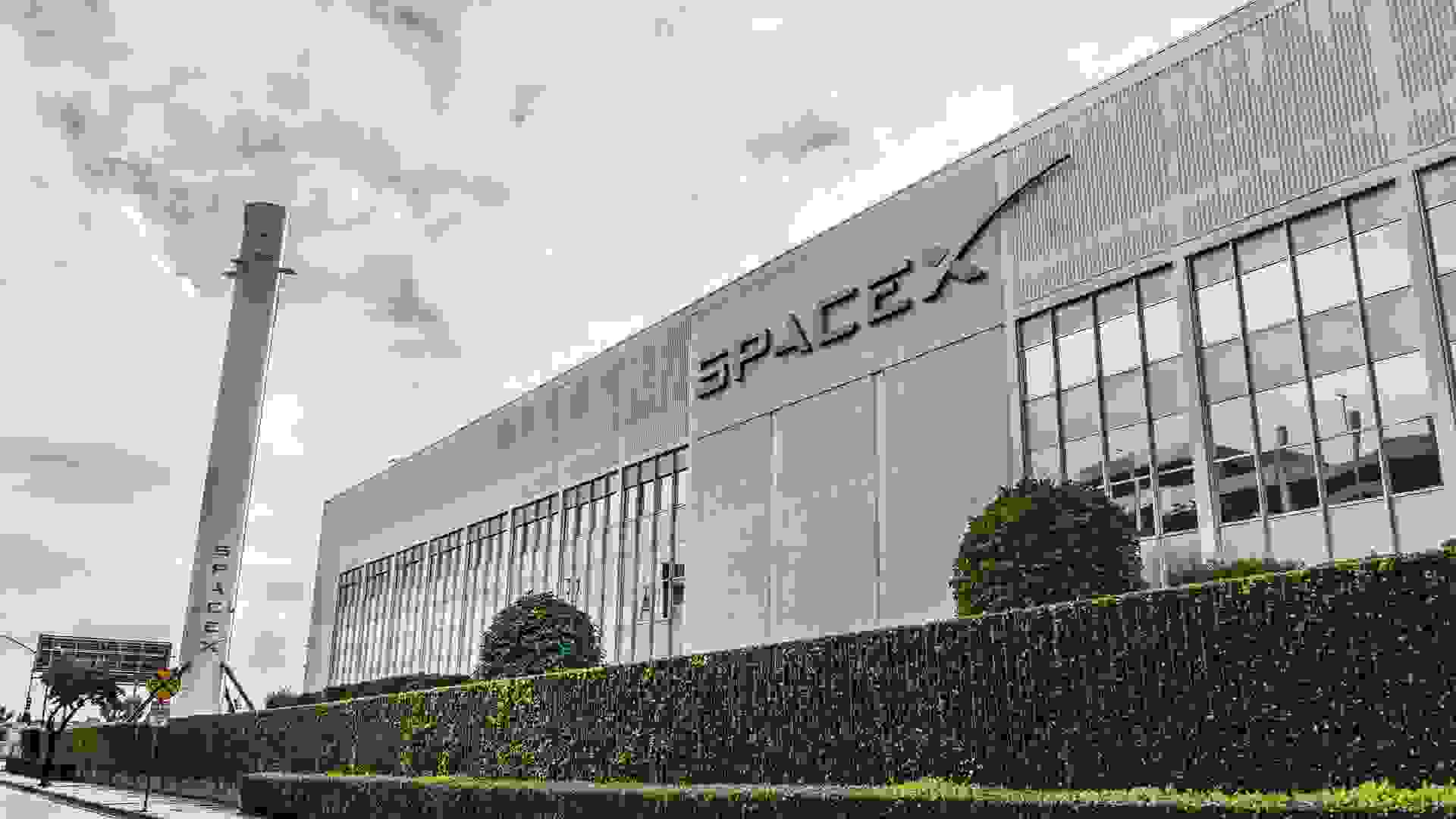 Elon Musk's SpaceX company is looking to raise a new round of $1.7 billion in funding, which would bring its valuation to $127 billion, according to CNBC. See: Elon Musk Wants to Slash $44 Billion…
READ MORE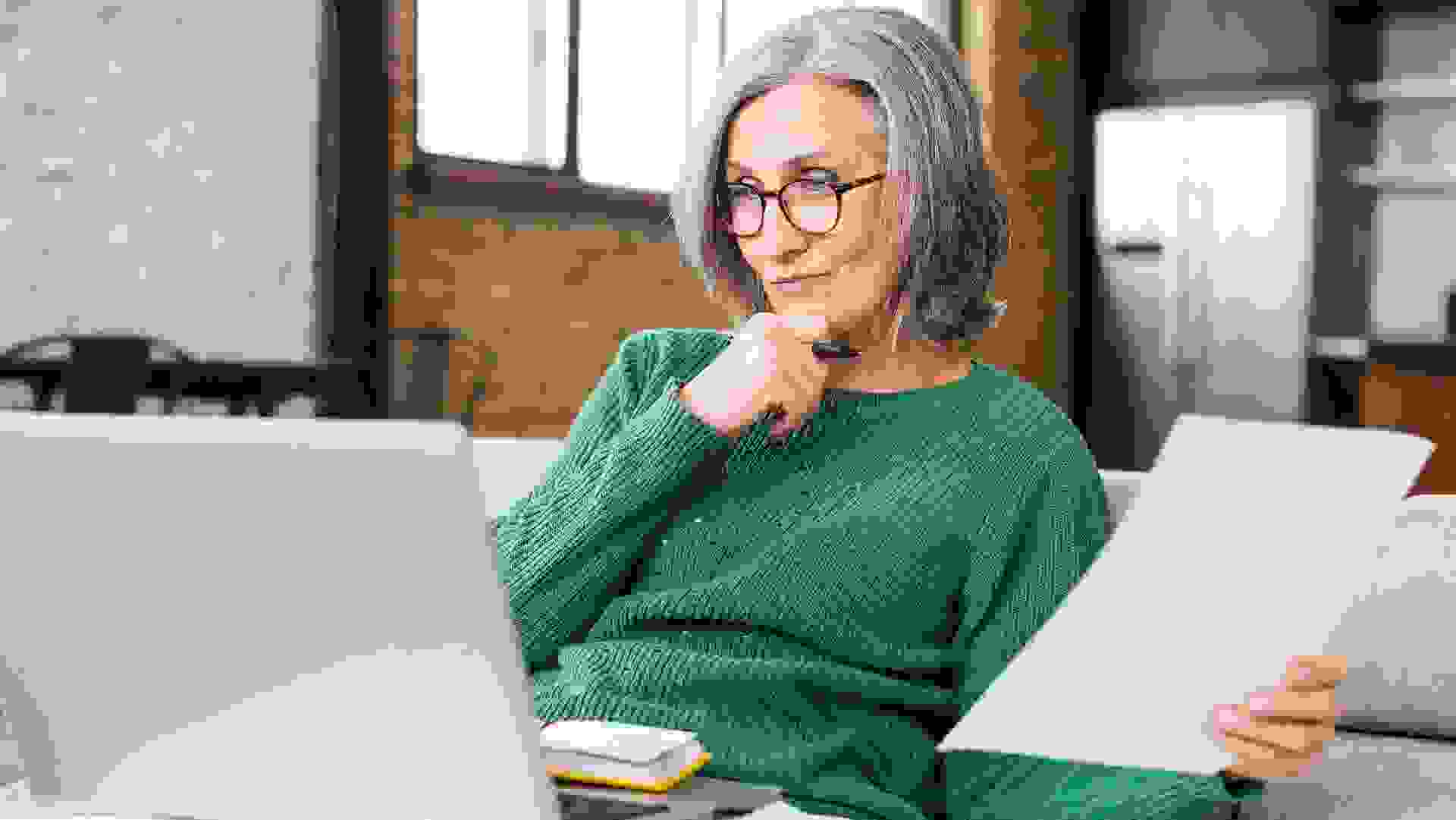 An index fund is a type of mutual fund that either buys all or a representative sample of securities in a specific index, such as the S&P 500. Instead of being actively managed by fund managers,…
READ MORE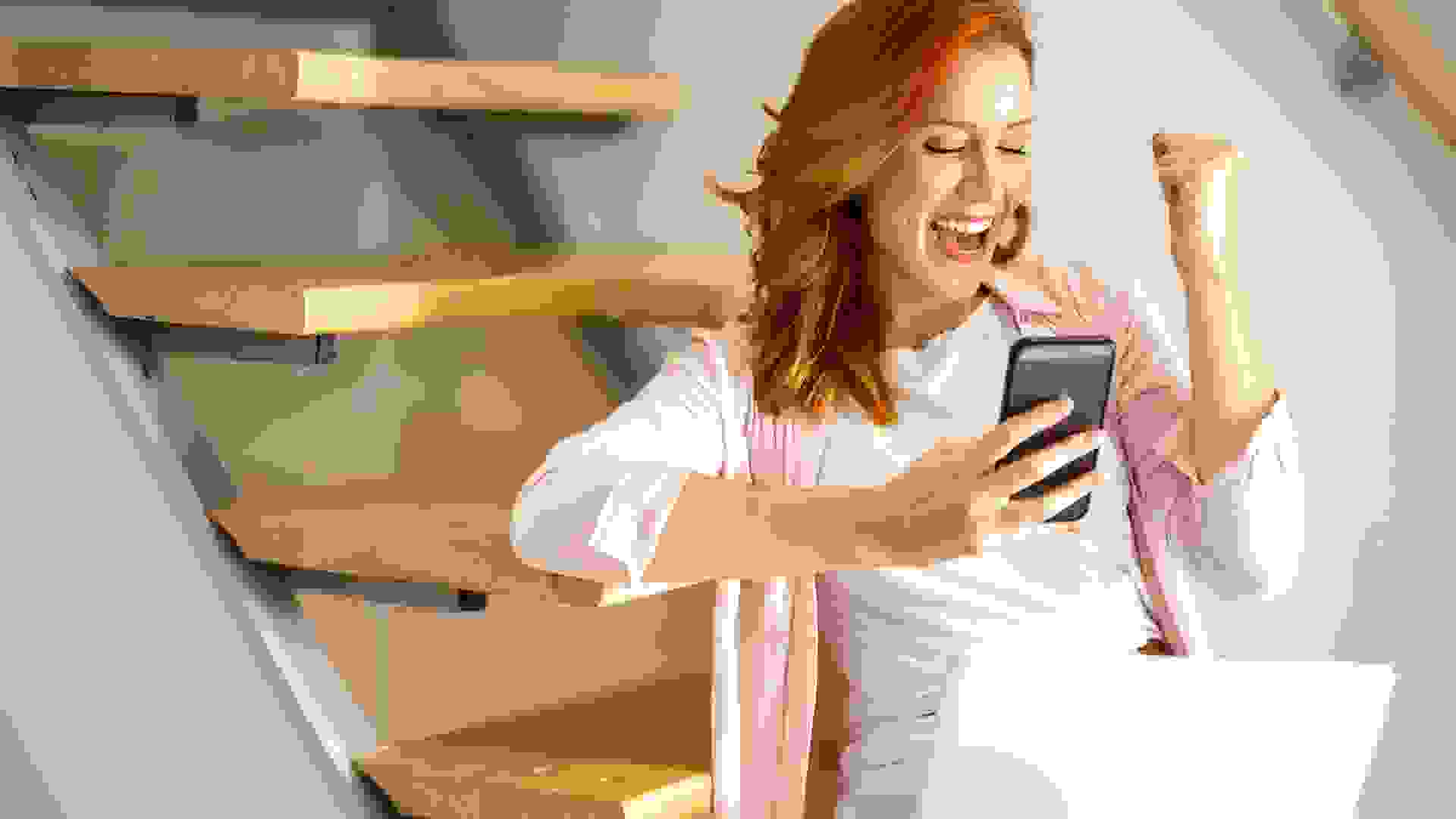 If you haven't received your tax refund yet, your return might be one of the nearly ten thousand unprocessed filings that the Internal Revenue Service is currently working on. On a positive note, you…
READ MORE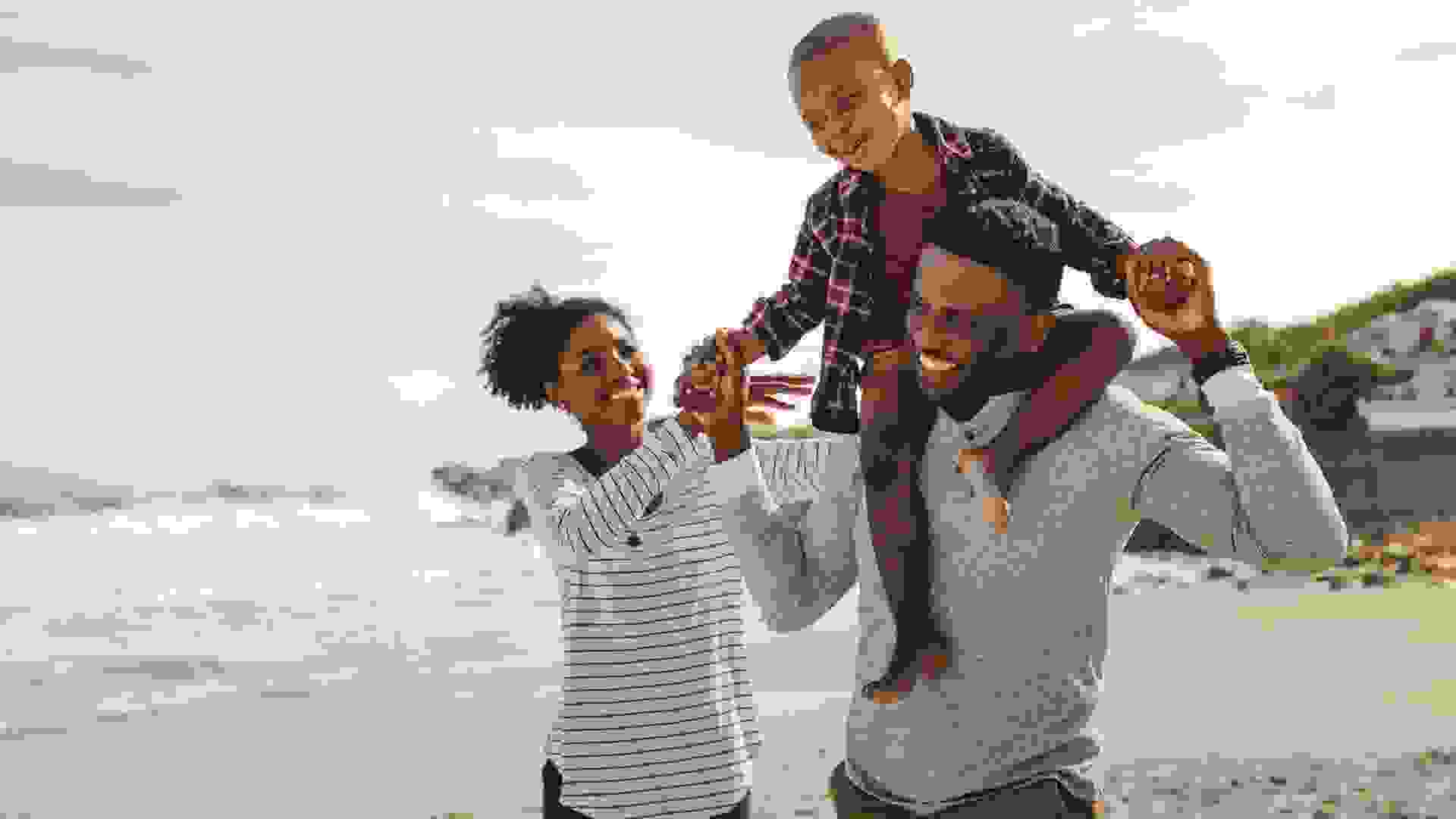 The future of Social Security remains uncertain, forcing people to ask questions like, "Will Social Security run out?" According to the 2021 annual report from the Social Security board of trustees,…
READ MORE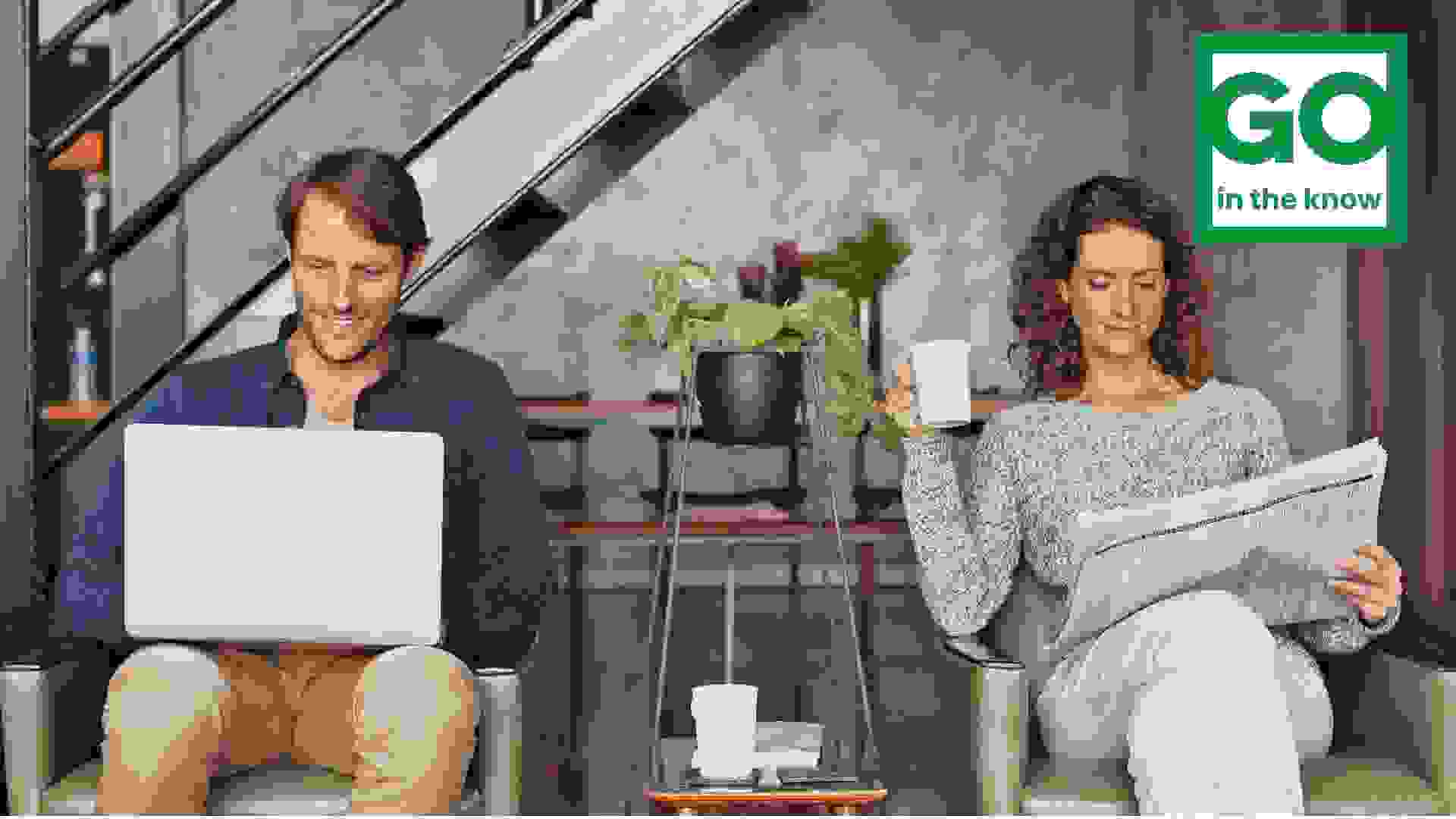 It's the last full week of May, which means the kids are about to get out of school, summer is approaching, and hopefully — some good times are ahead. Still, it's important to stay on top of…
READ MORE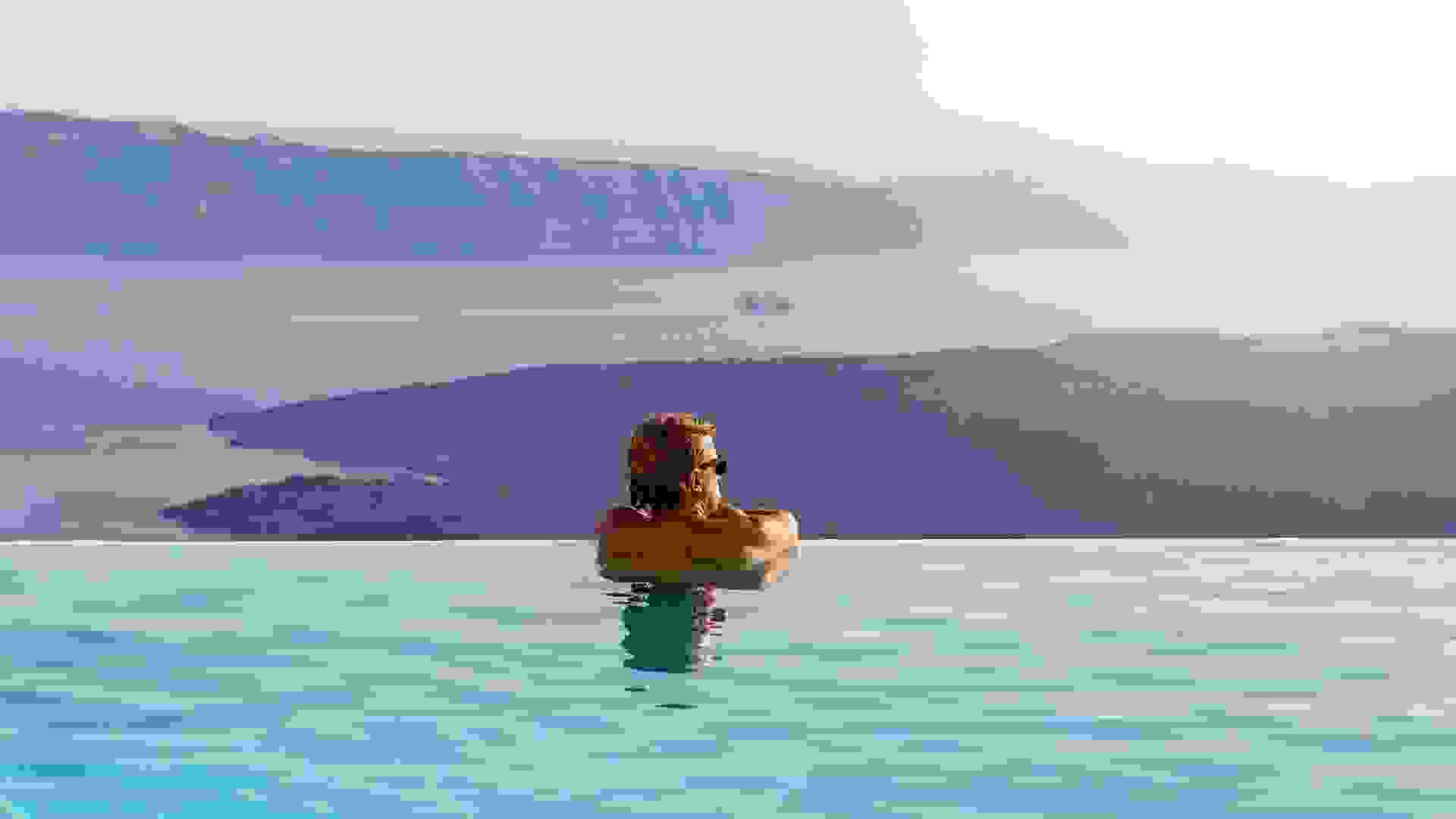 The 2021 summer travel season may have been cut short or failed to meet expectations when COVID-19 returned in full force with the Delta variant, but travel is back in full force in 2022. More To…
READ MORE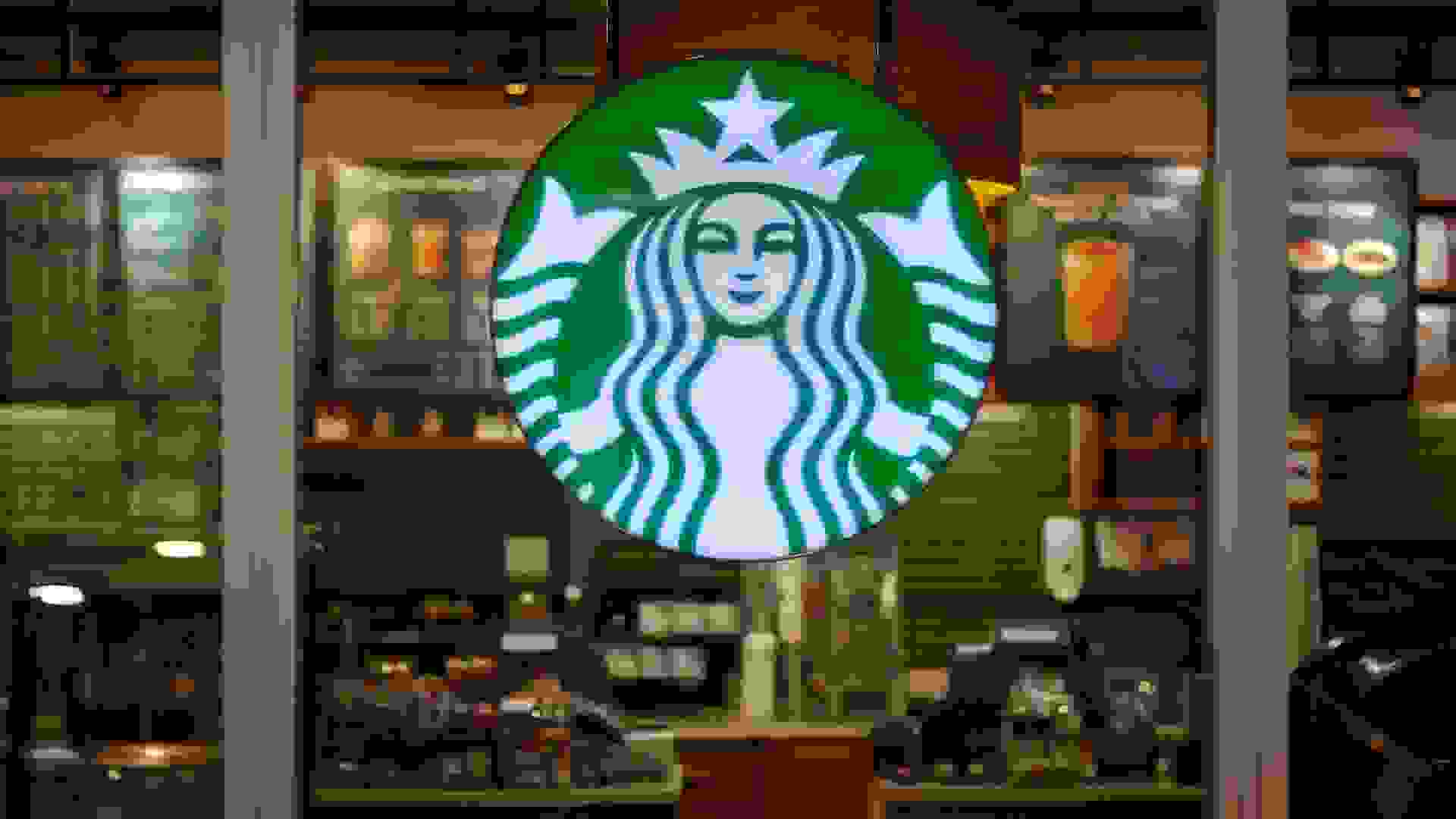 After 15 years in the country, Starbucks announced it was exiting Russia — closing 130 stores — following the suspension of its business in the country in March, including shipment of all Starbucks…
READ MORE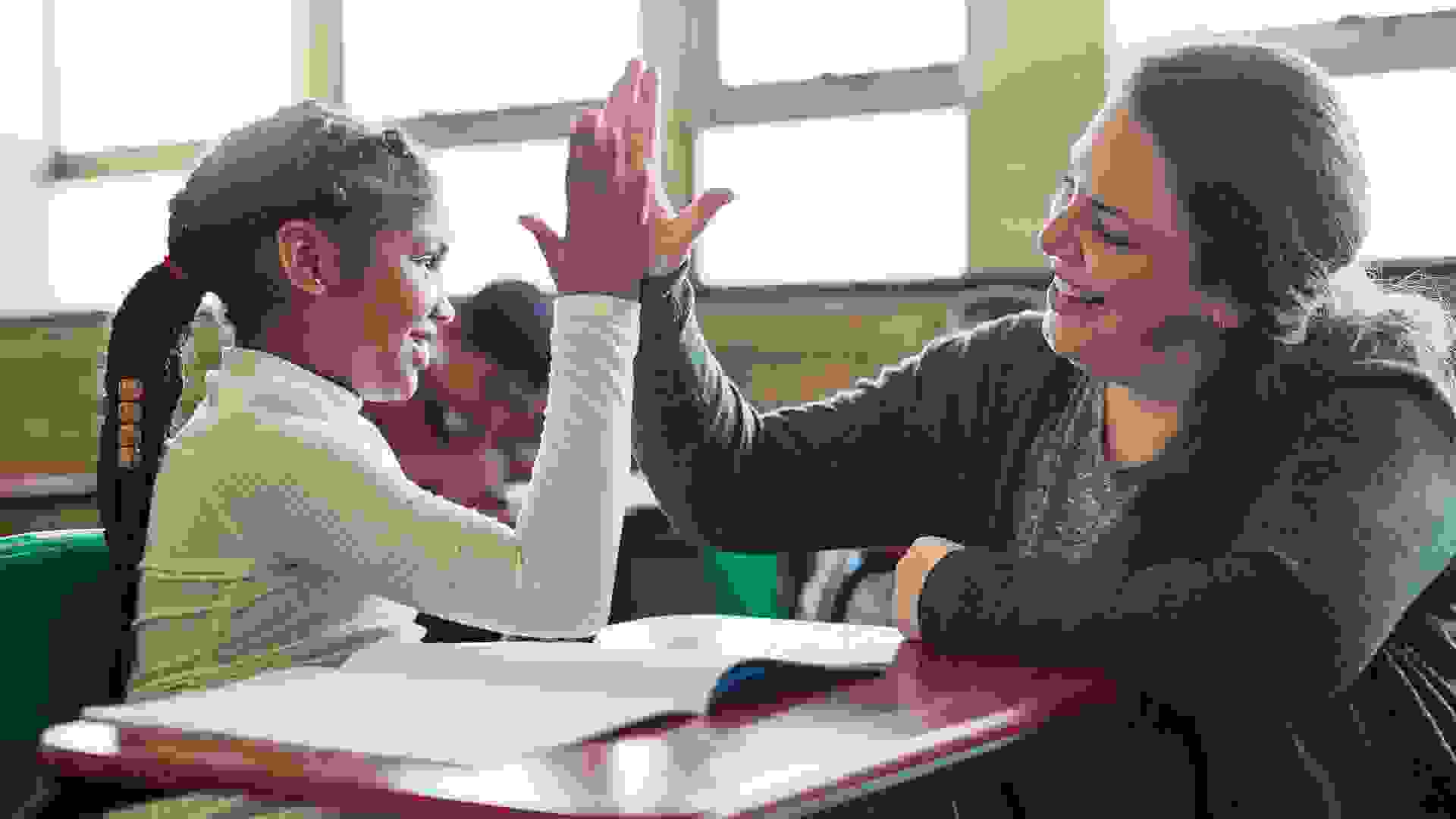 With various states passing increased budgets for public schools, Democrats in the federal government are also showing support for learning in a post-pandemic era. The Rebuild America's Schools Act, a…
READ MORE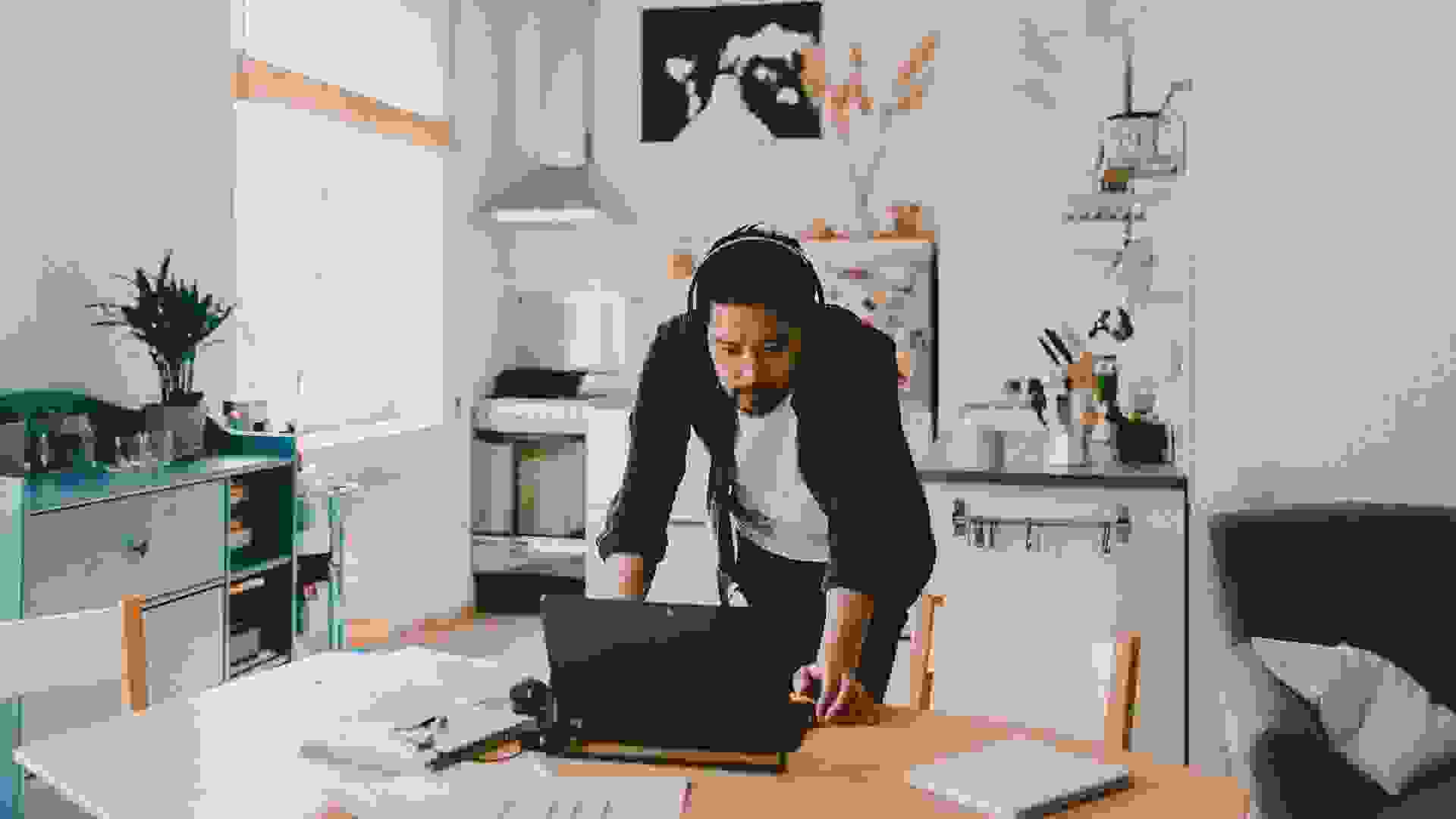 The IRS announced on May 20 that it would be raising interest rates beginning July 1, 2022. The interest rate increase would apply to overpayments and underpayments of quarterly taxes. Generally…
READ MORE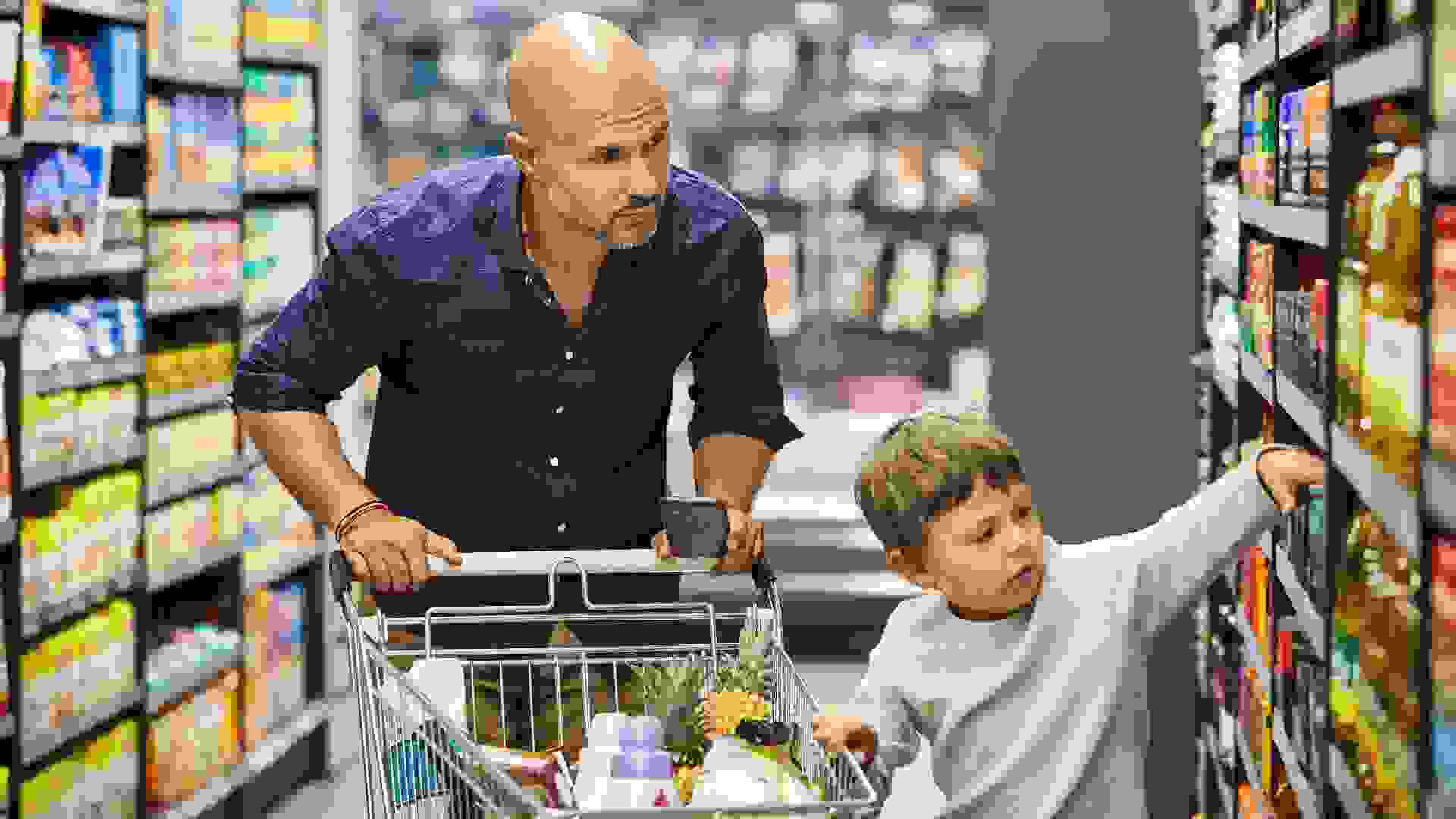 According to the U.S. Department of Agriculture, emergency allotments were authorized under the Families First Coronavirus Response Act to help address temporary food needs during the pandemic for…
READ MORE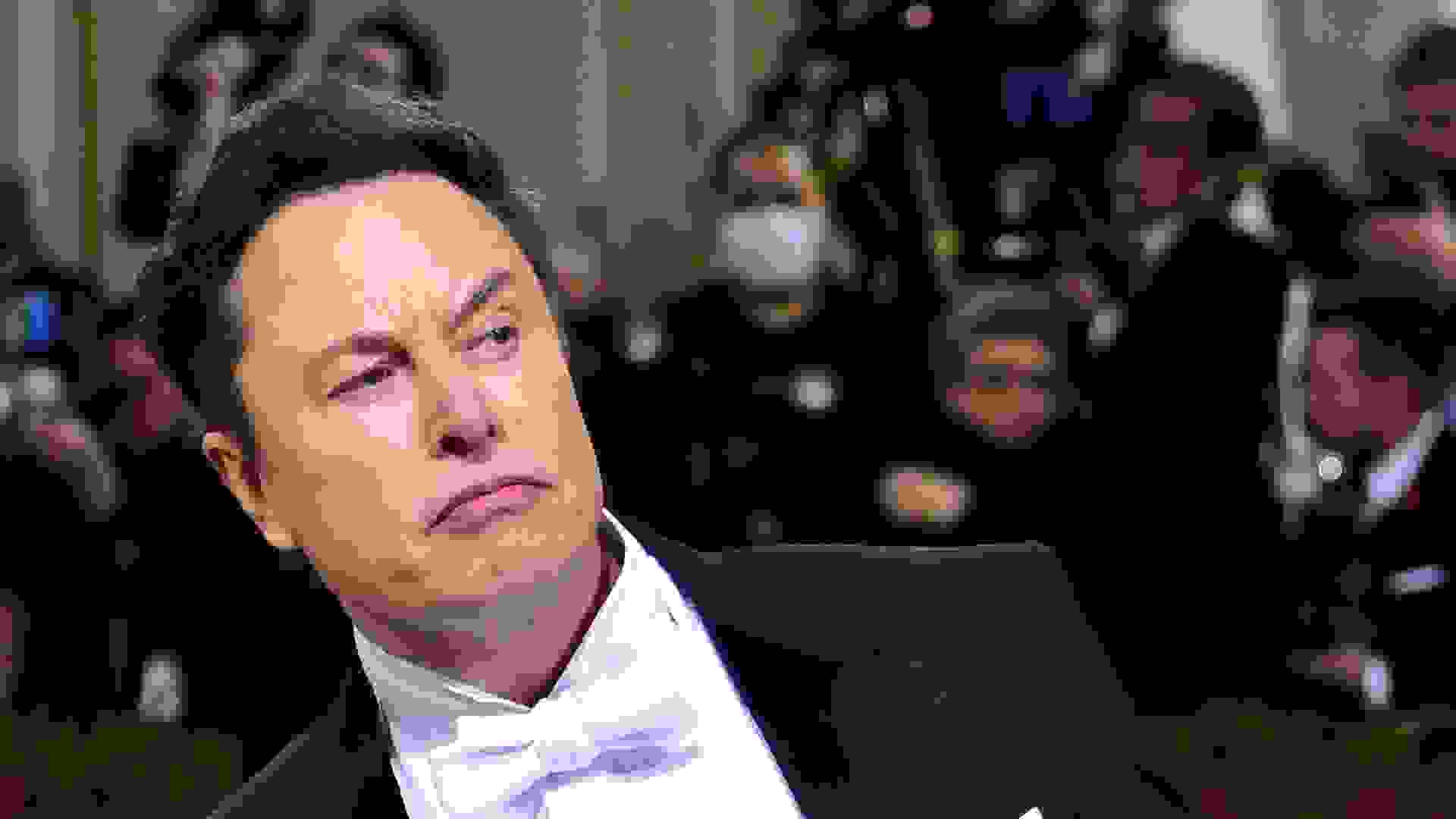 It increasingly looks like Elon Musk's "on hold" $44 billion Twitter deal will need to be massively slashed to go ahead. On May 21, Musk suggested in a series of tweets that the cuts could be up to…
READ MORE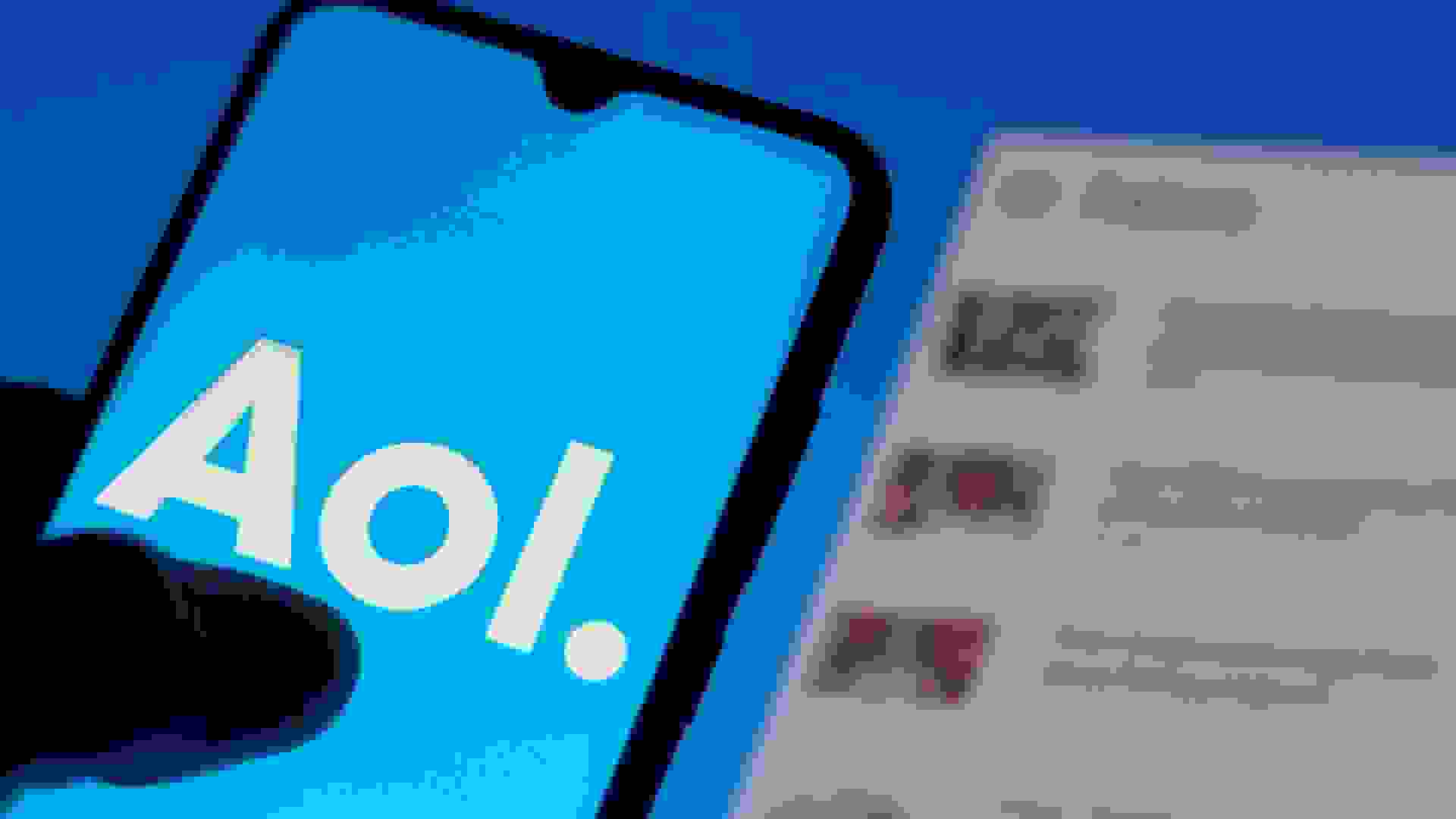 Speaking to contemporary headlines, JetBlue Airways is currently maneuvering a hostile takeover of competition Spirit Airlines for $3.6 billion. Only time will tell if JetBlue will eventually be…
READ MORE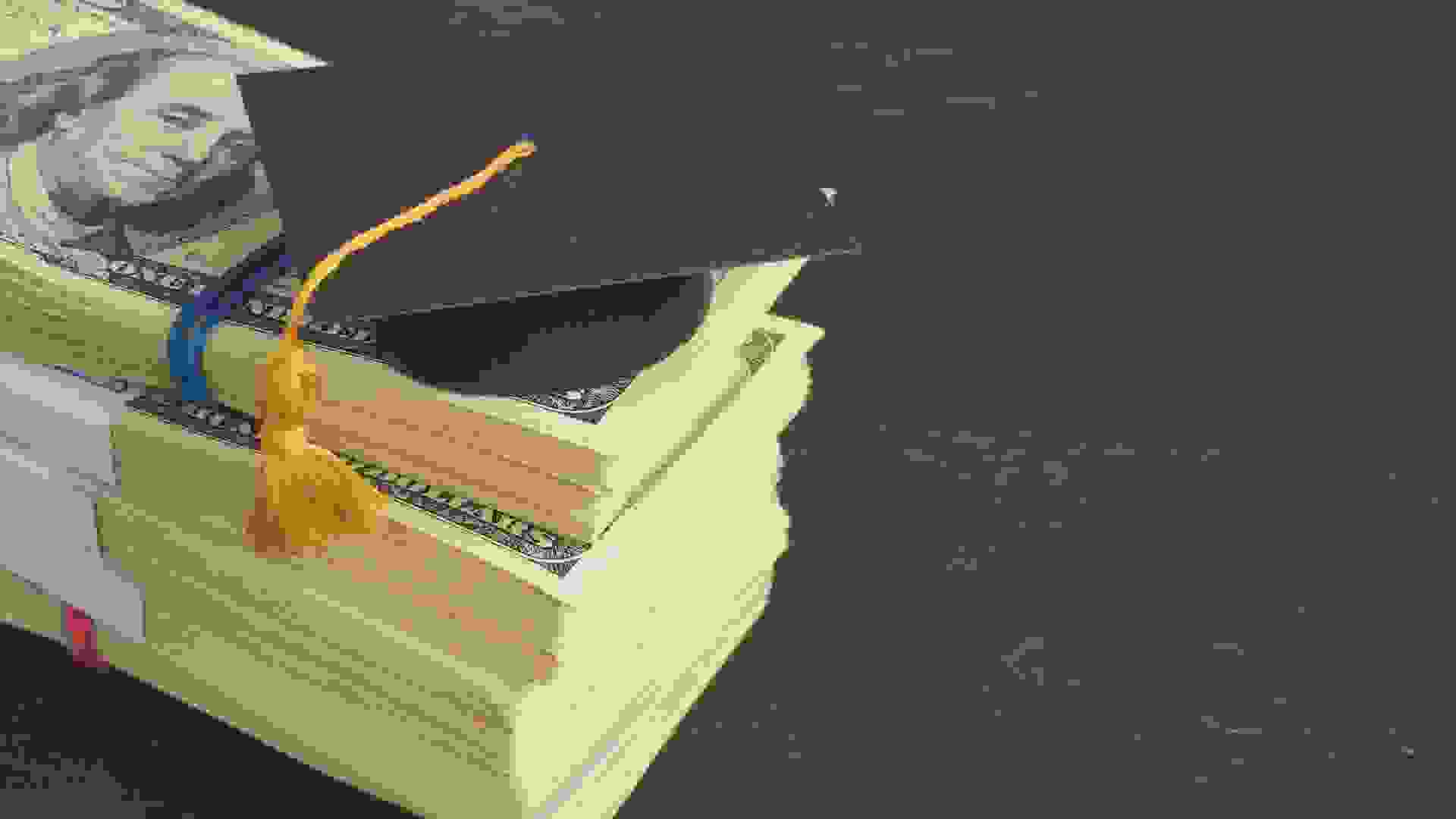 When the pause on federal student loan payments ends on Aug. 31, 2022, millions of Americans will face a choice of what to give up financially to accommodate the payments. Most will have to squeeze…
READ MORE
Two years after the COVID-19 pandemic disrupted the financial lives of millions of Americans, more than four in 10 now say their savings goals are nearly back on track, according to a recent survey…
READ MORE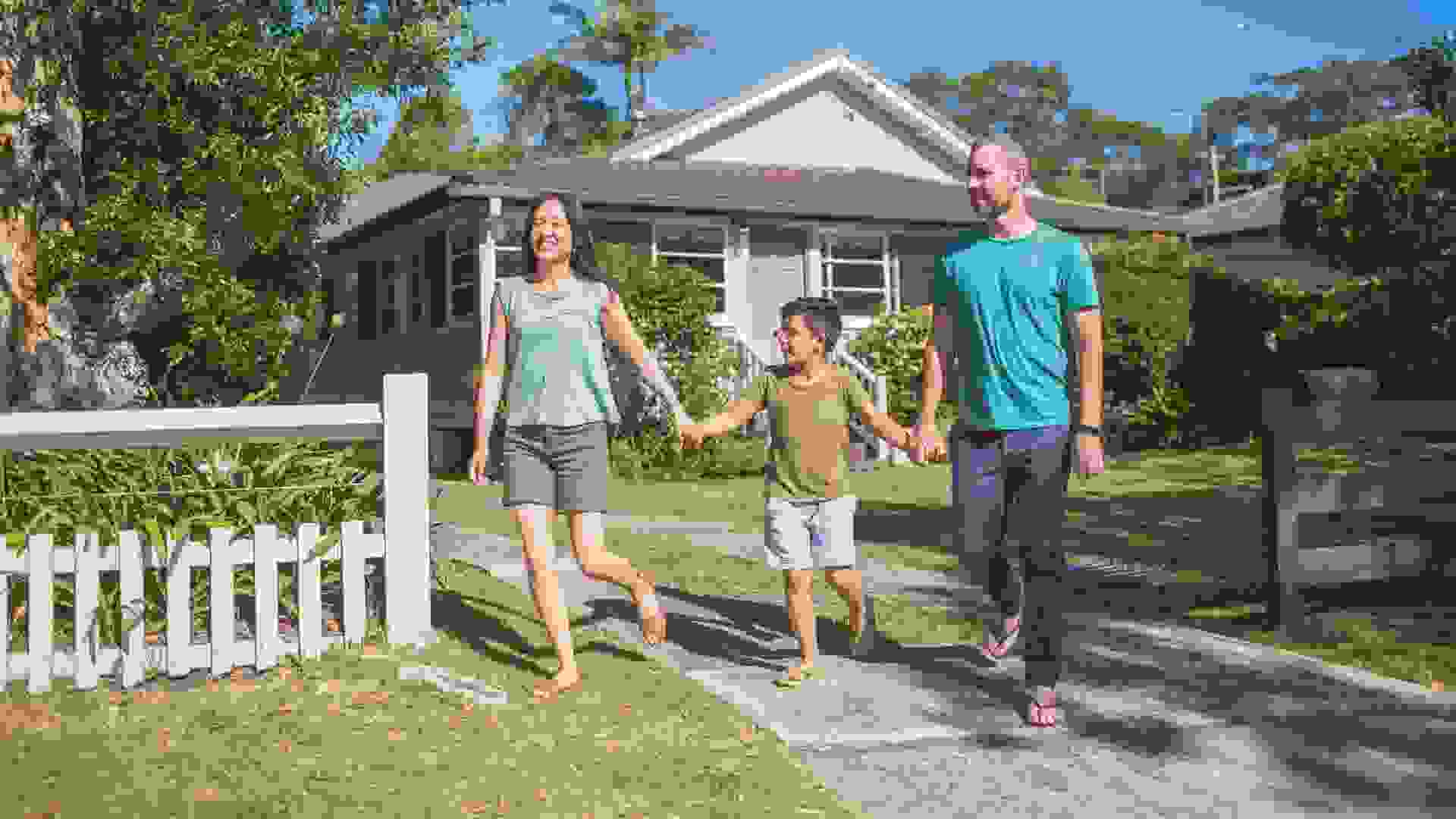 Three hundred thousand Connecticut households will soon reap the rewards of the largest tax cut in the state's history, according to the state government. The 2022 Connecticut Child Tax Rebate is part…
READ MORE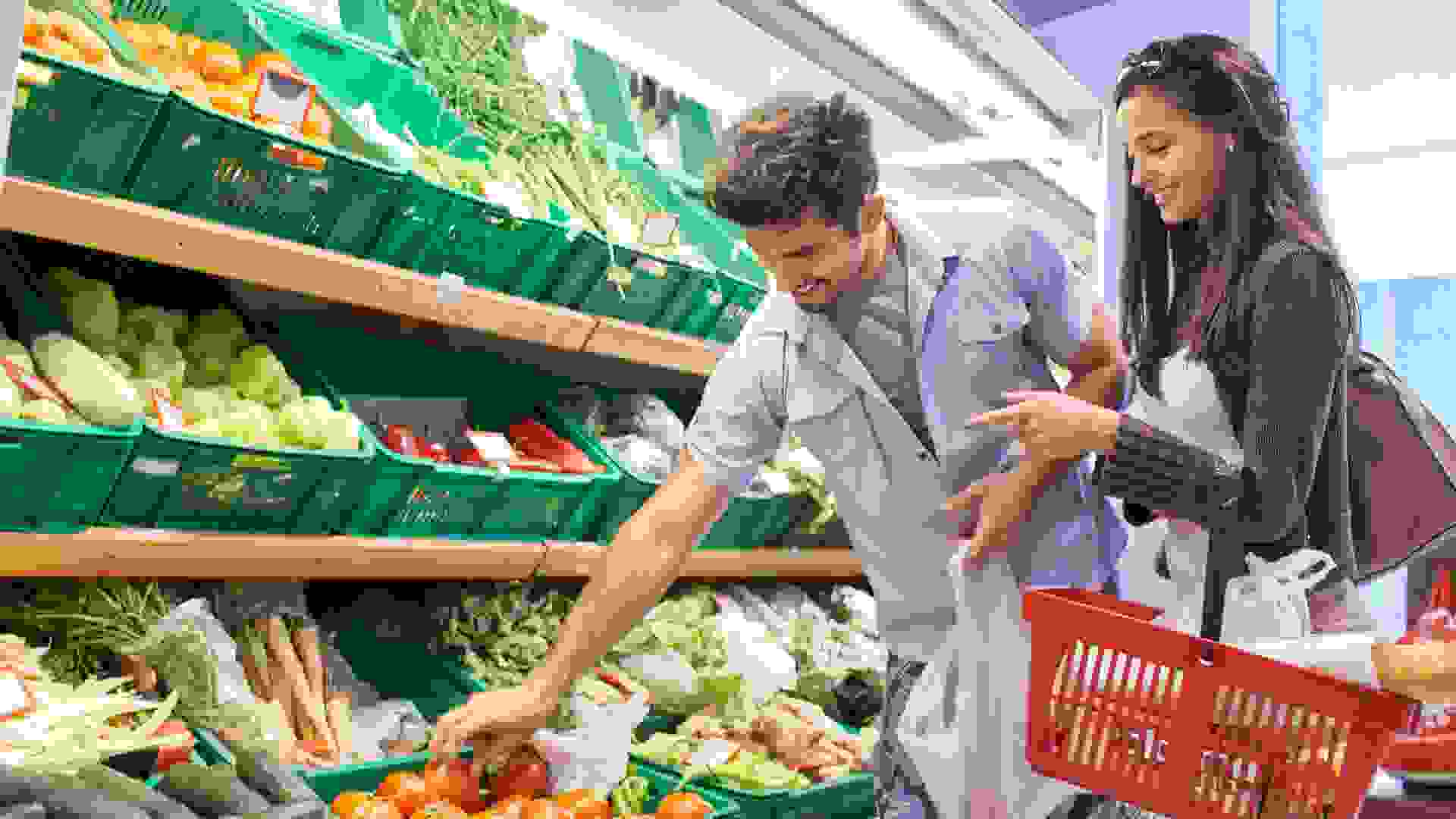 SNAP (Supplemental Nutrition Assistance Program), formerly known as food stamps, is the largest federal assistance program. Administered at the state level, SNAP provides food-purchasing assistance to…
READ MORE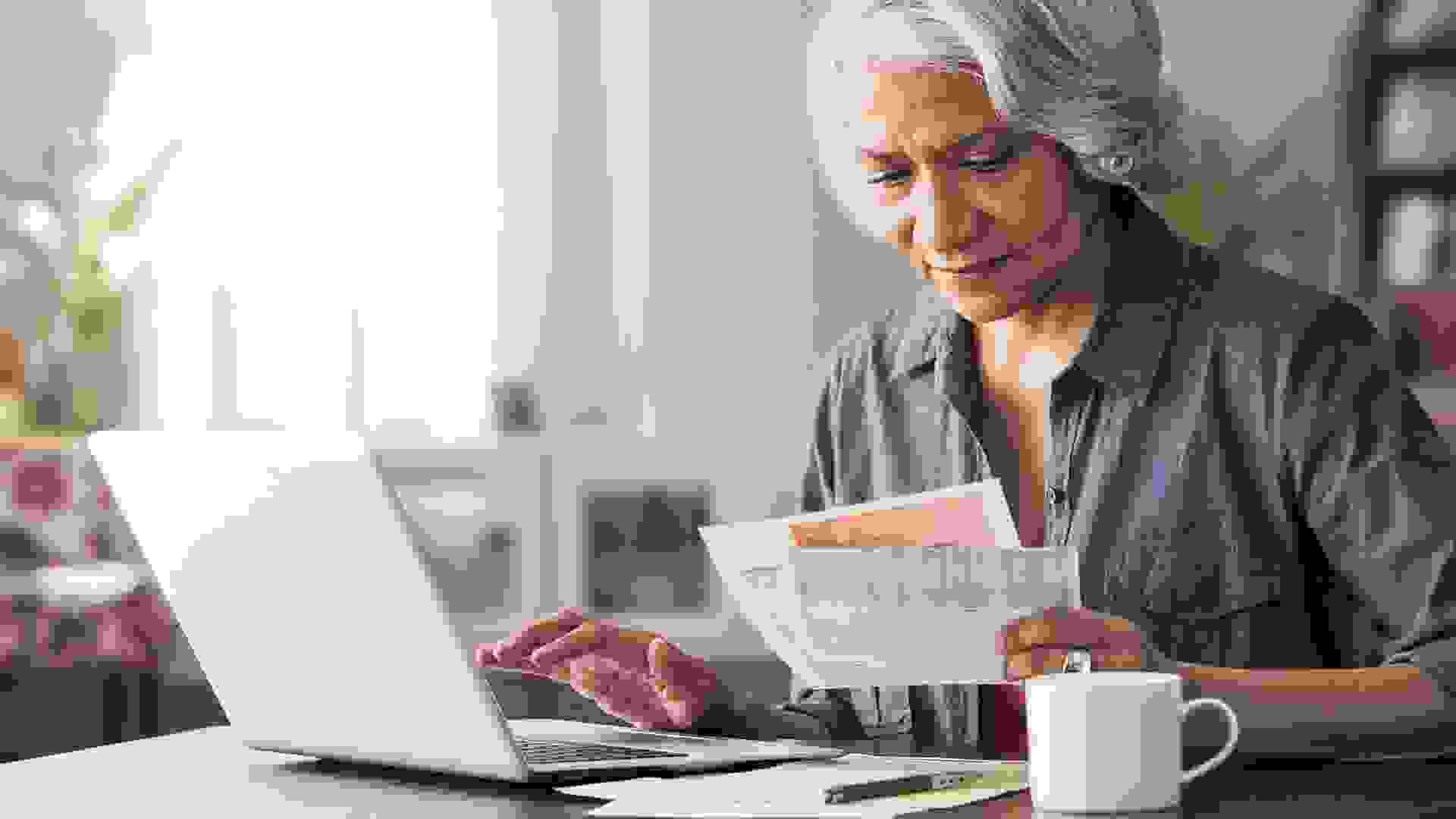 In April, the Consumer Price Index for All Urban Consumers (CPI-U) rose 0.3% and the all items index increased 8.3% over the last 12 months. Rising inflation has pushed the Social Security…
READ MORE
Indiana residents will pay slightly less in gasoline taxes next month, but don't expect them to break out the party hats. Overall gas taxes will only nudge down 0.1 cents — to 74.4 cents a gallon in…
READ MORE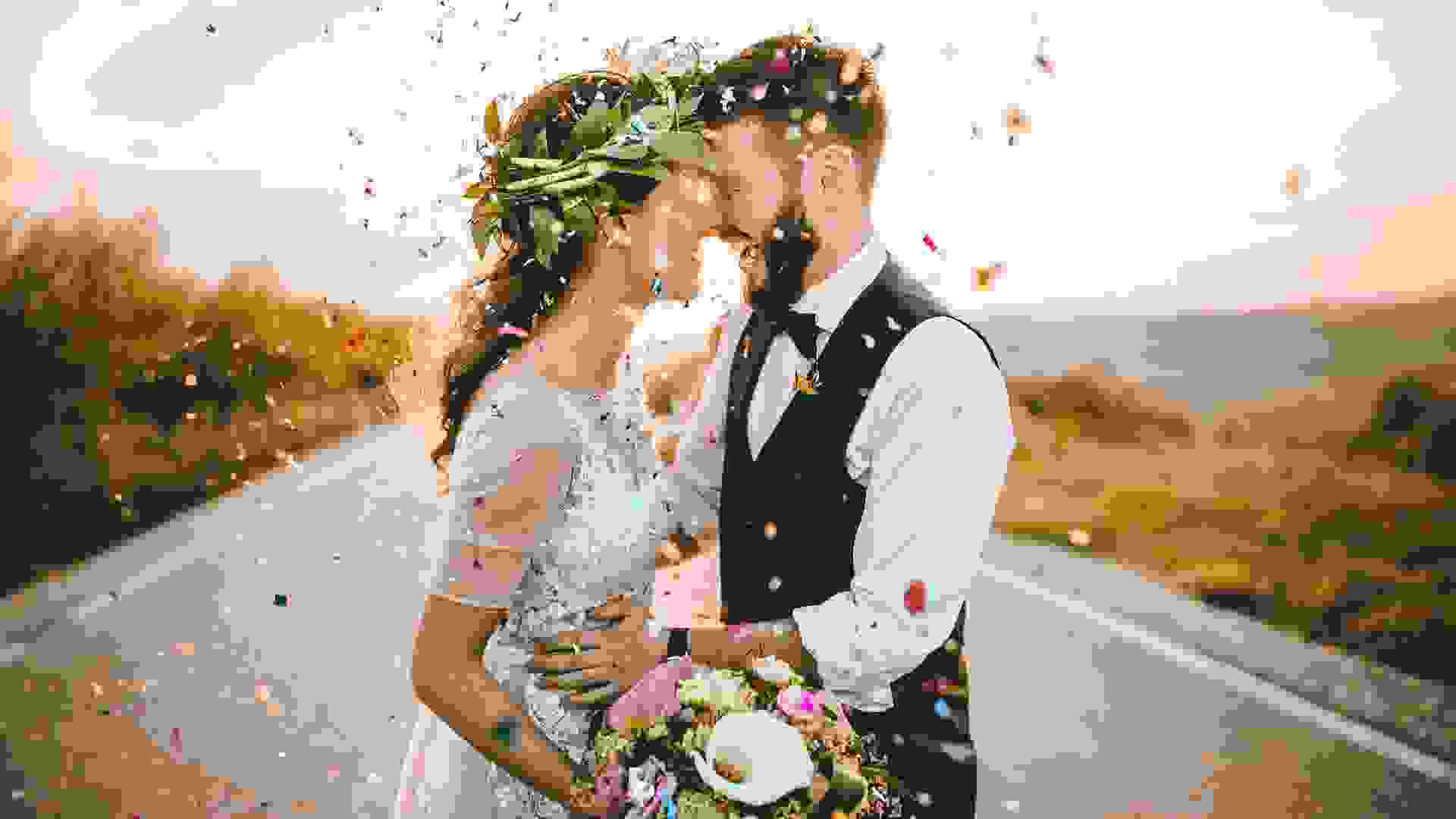 Weddings are a time of celebration, but it also means lots of paperwork. According to the Social Security Administration, newlyweds mustn't forget that your Social Security number and your name must…
READ MORE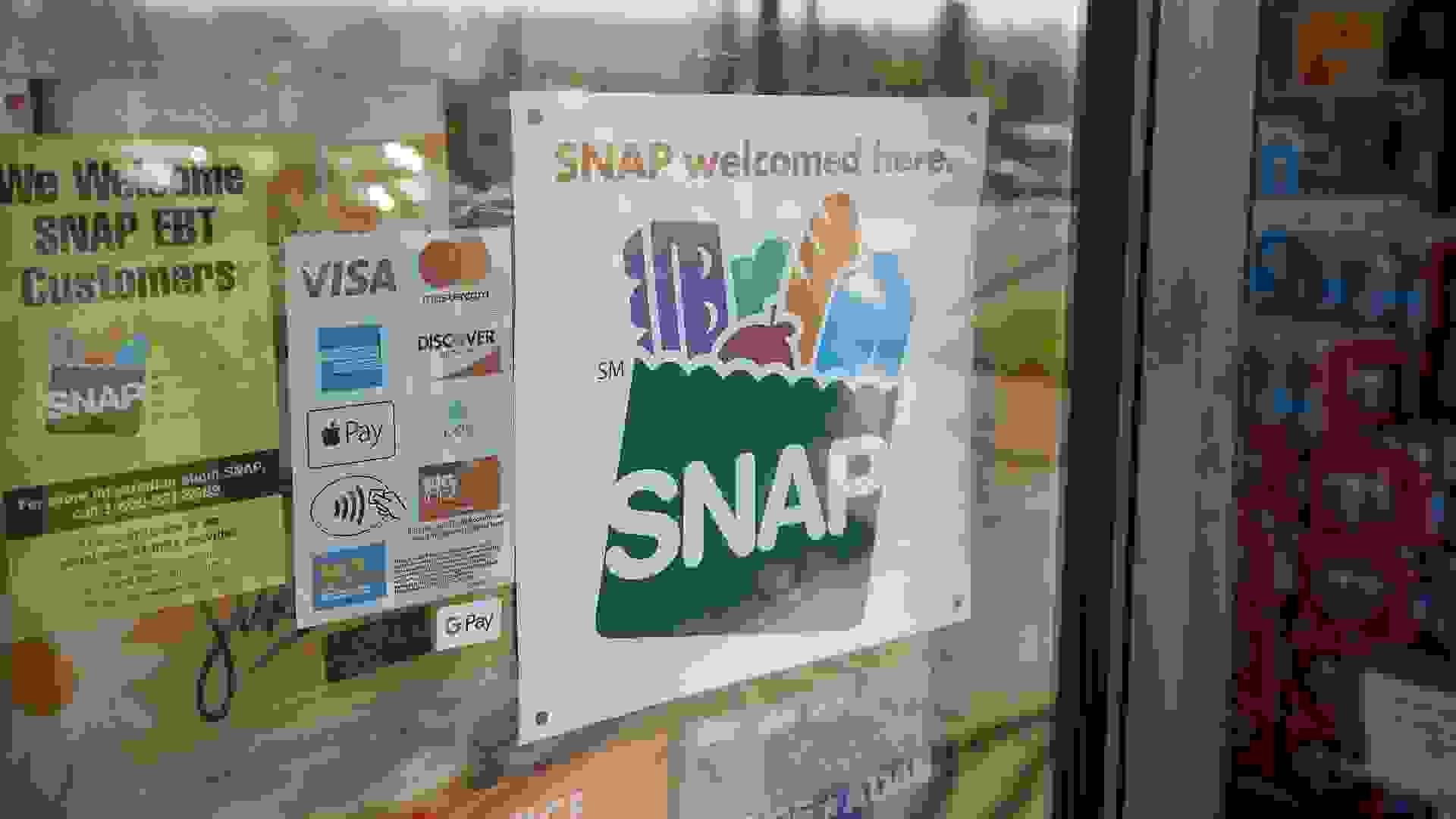 SNAP households have received emergency allotments (EA allotments) equal to the maximum benefit for the household size, minus their monthly base benefit, since March of 2020. According to the U.S….
READ MORE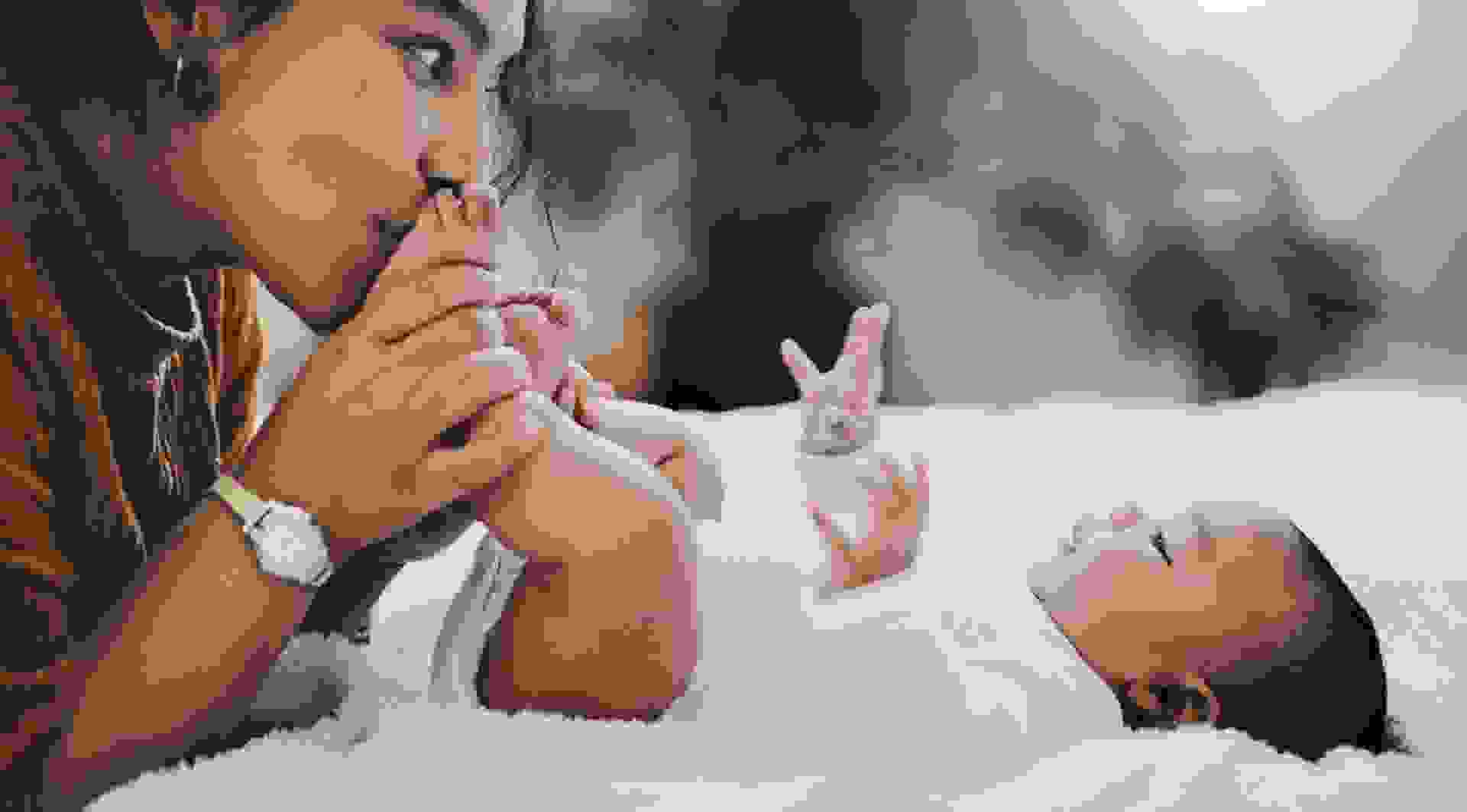 It seems there is nothing scammers won't do to trick consumers out of their money. Now they are trying to defraud Americans over baby formula amid a nationwide shortage, according to the Federal Trade…
READ MORE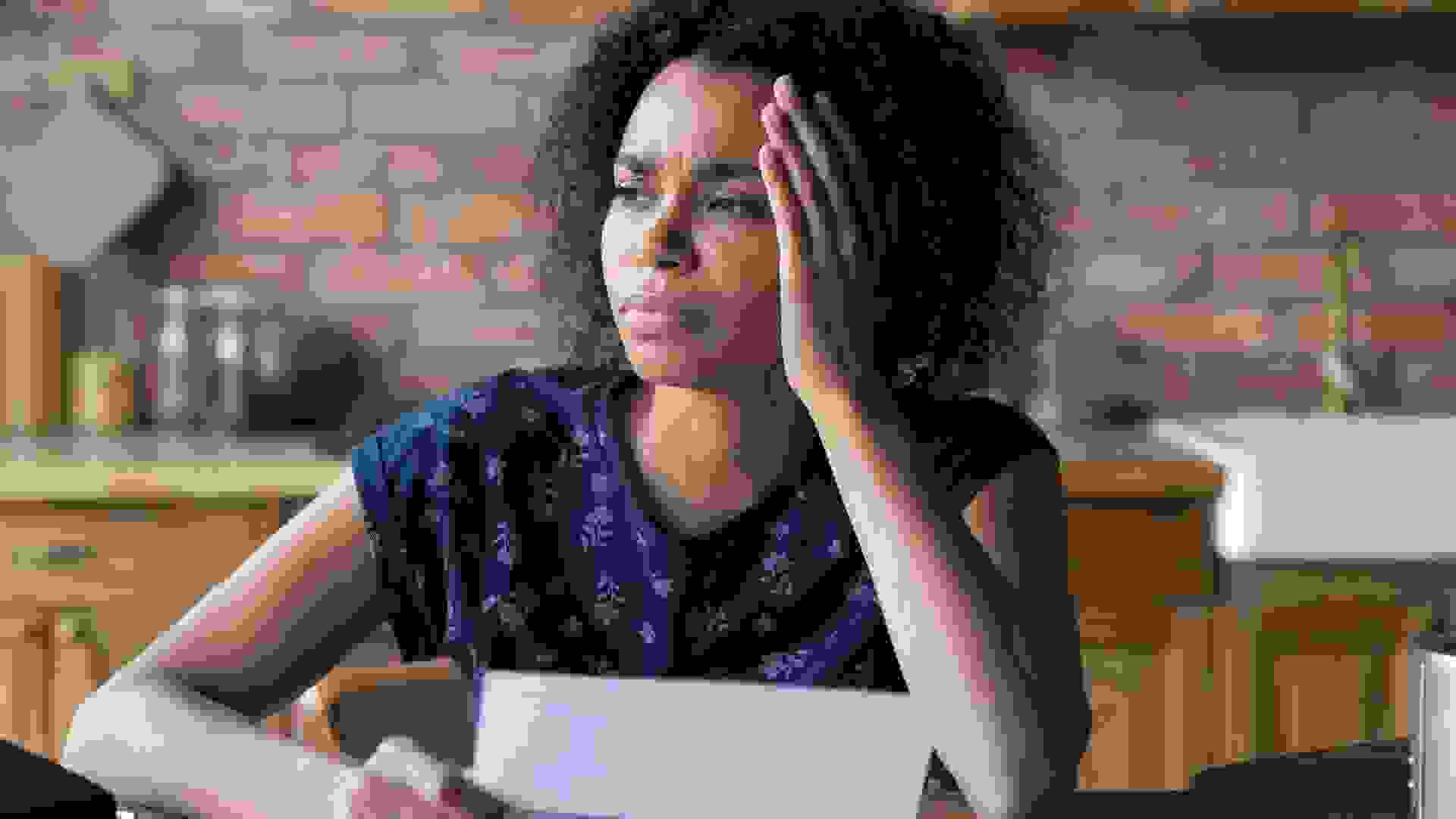 If U.S. lawmakers ever decide to reform the student loan system to reduce the financial burden on borrowers, women stand to gain the most because they are much more likely than men to be negatively…
READ MORE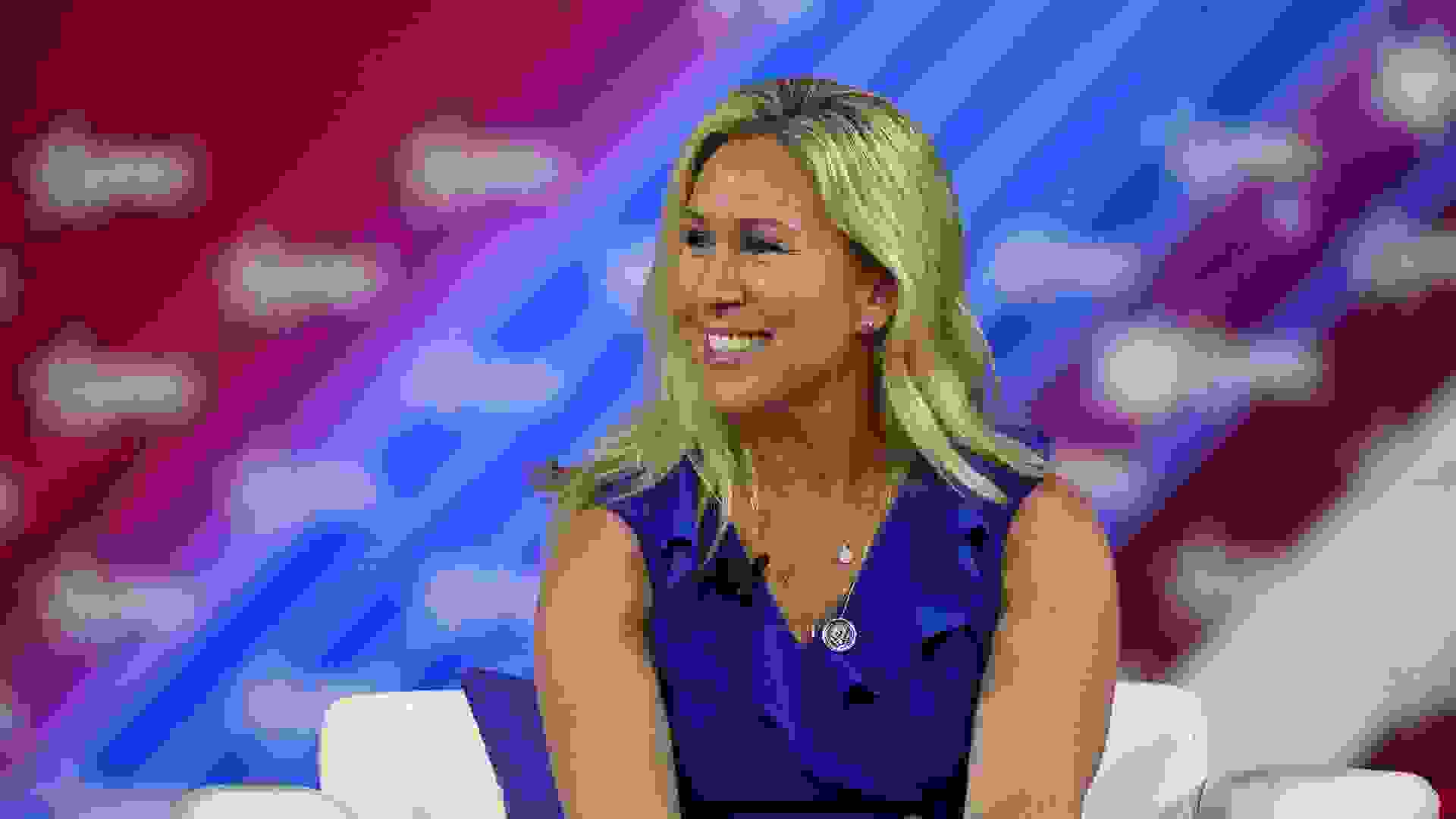 Marjorie Taylor Greene, 47, is an American businessperson and politician who currently serves as a member of the U.S. Congress from Georgia's 14th District and is often referred to by her initials,…
READ MORE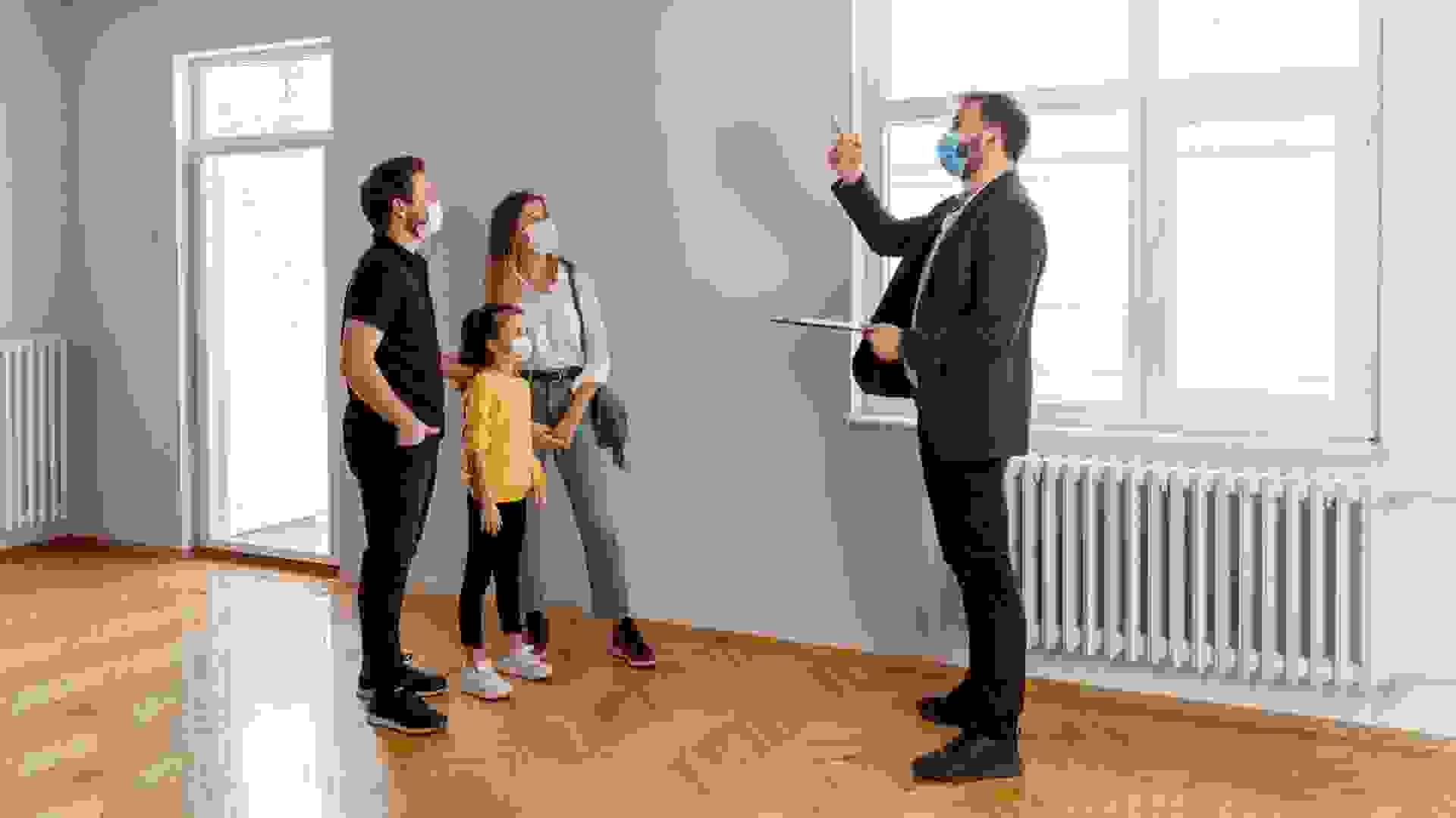 Housing prices could drop by as much as 10% in many U.S. cities, per Fortune, referencing a new report from Moody's Analytics. However, the dip won't represent a national home price correction,…
READ MORE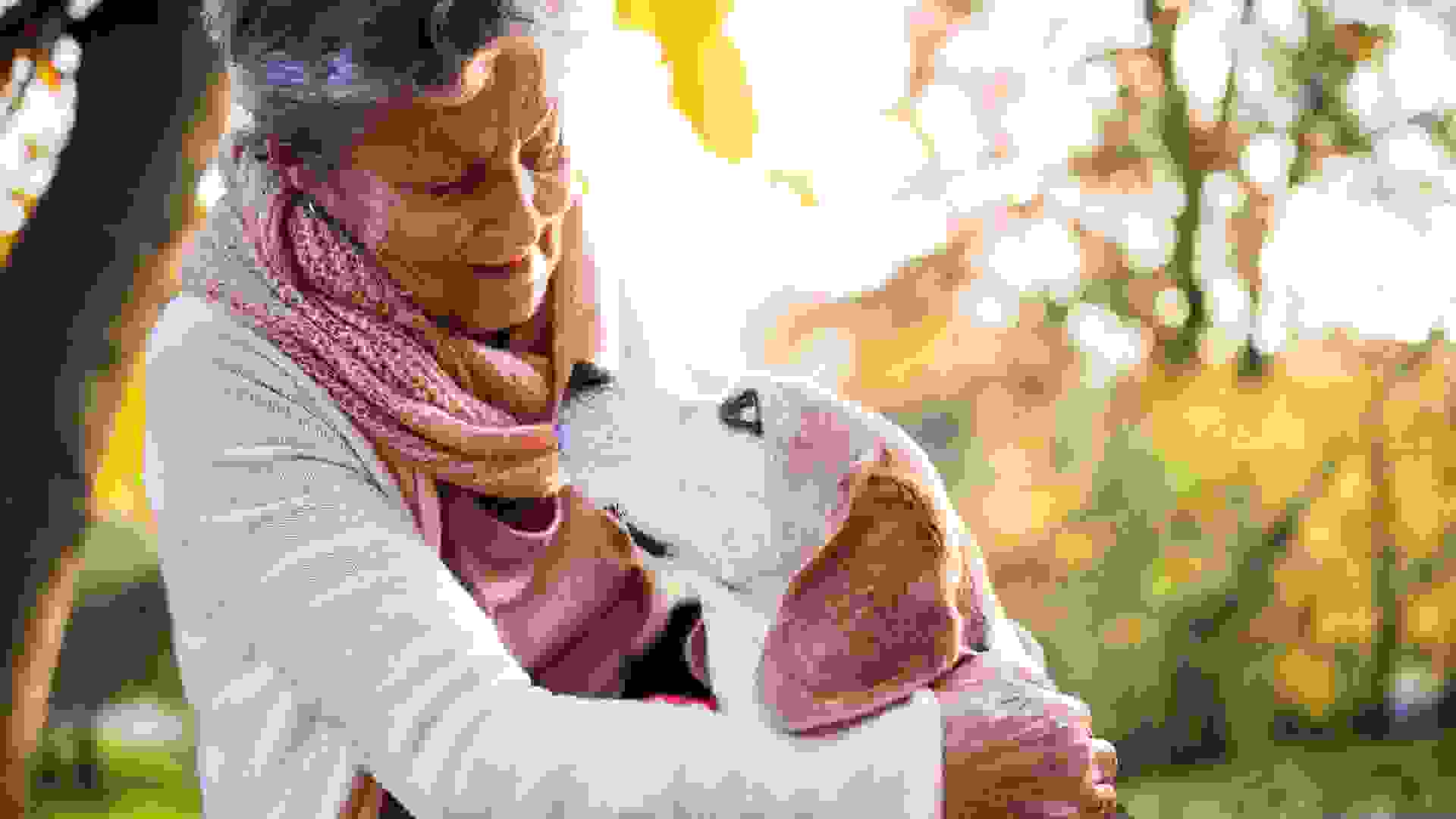 The next round of Social Security checks is due to go out in early May. Approximately 64 million Social Security beneficiaries are seeing the largest cost-of-living adjustment increase in nearly 40…
READ MORE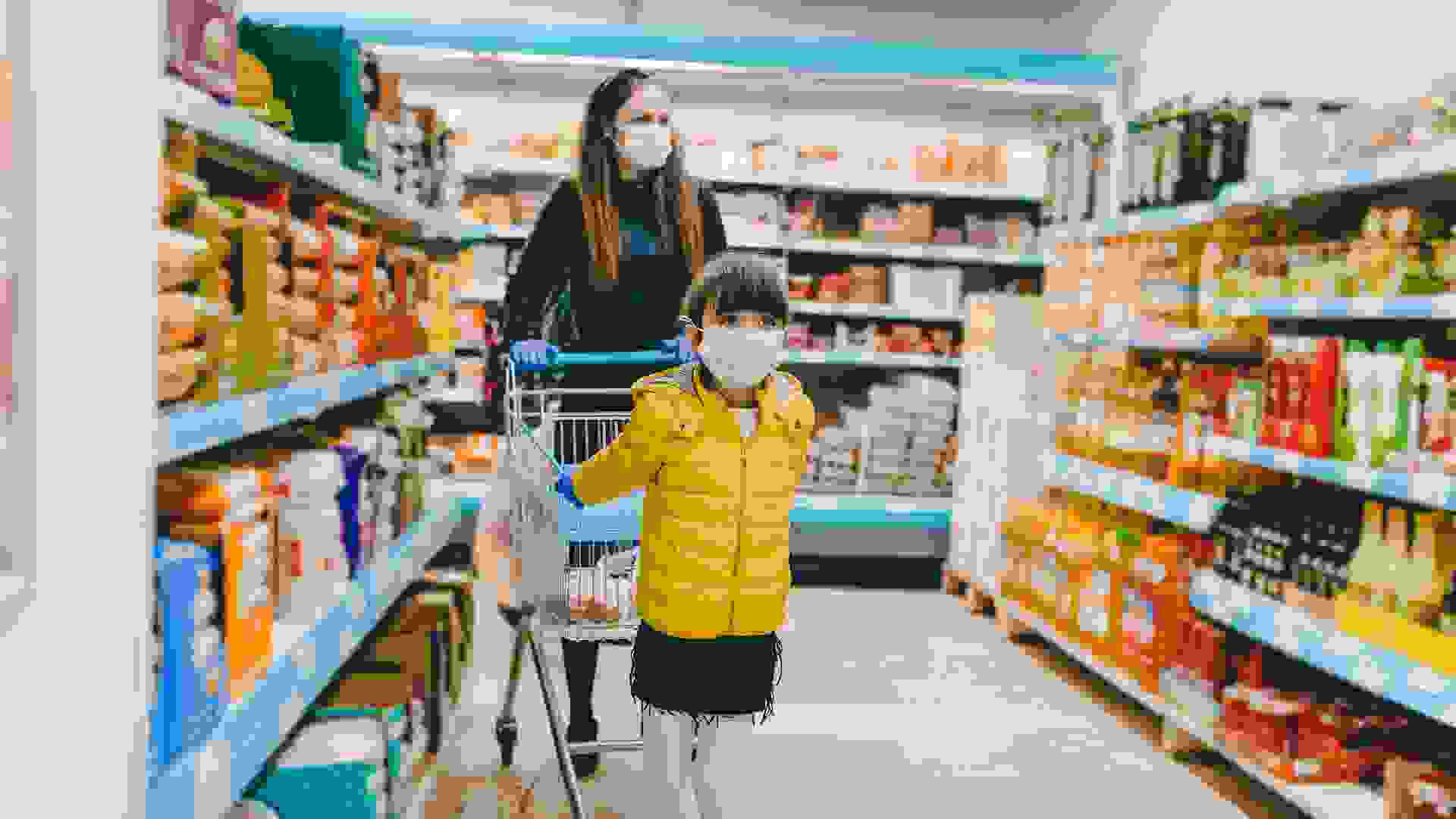 May is almost here, and millions of households are looking forward to their next SNAP payments. See: Surprising Things You Can Buy With Food StampsFind: SNAP 2022 — Is My State Giving Out Extra Money…
READ MORE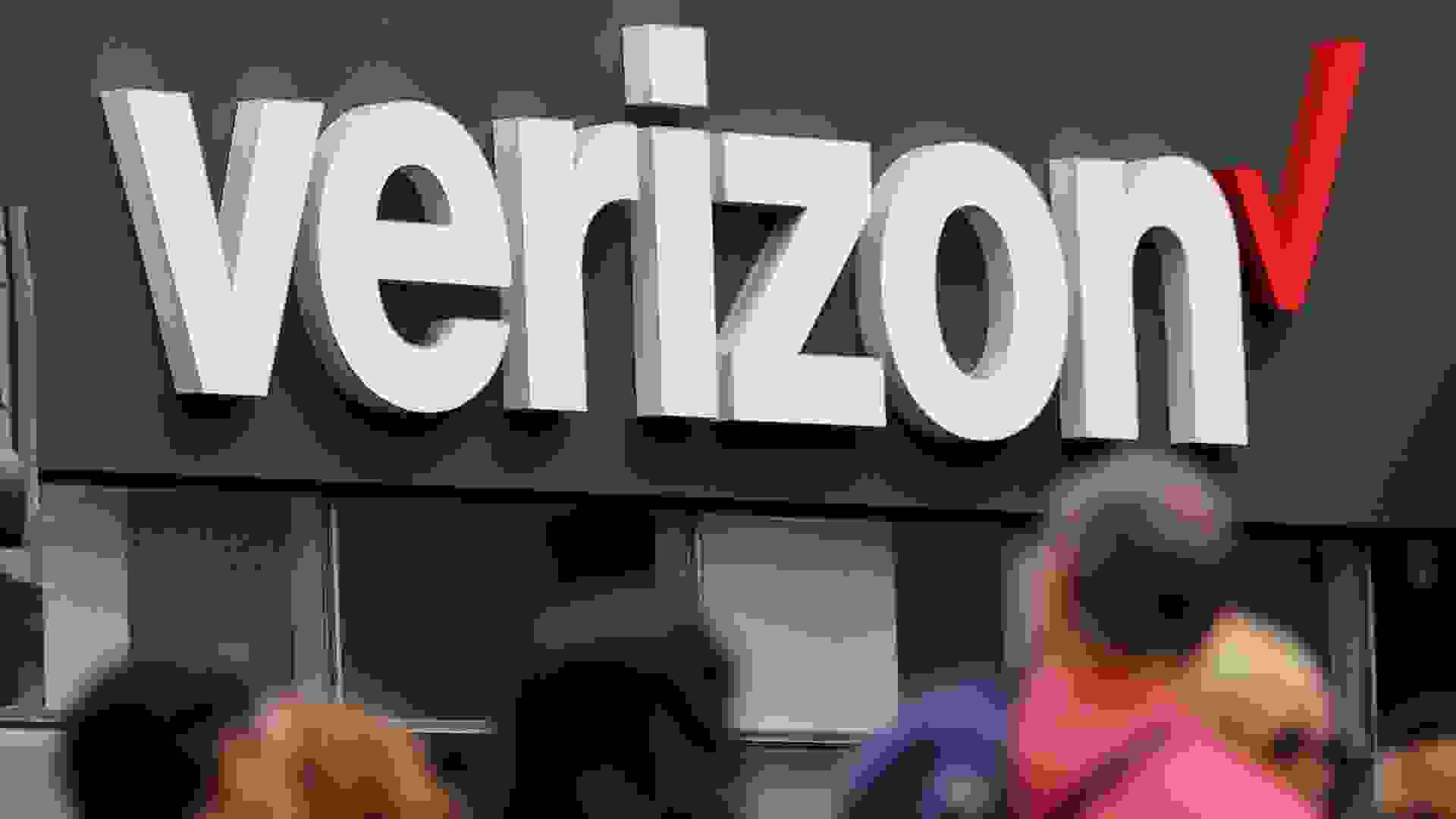 For the first time in two years, Verizon customers will see an increase in their monthly wireless phone bills. Verizon started notifying customers and larger corporate clients of the coming rate hike…
READ MORE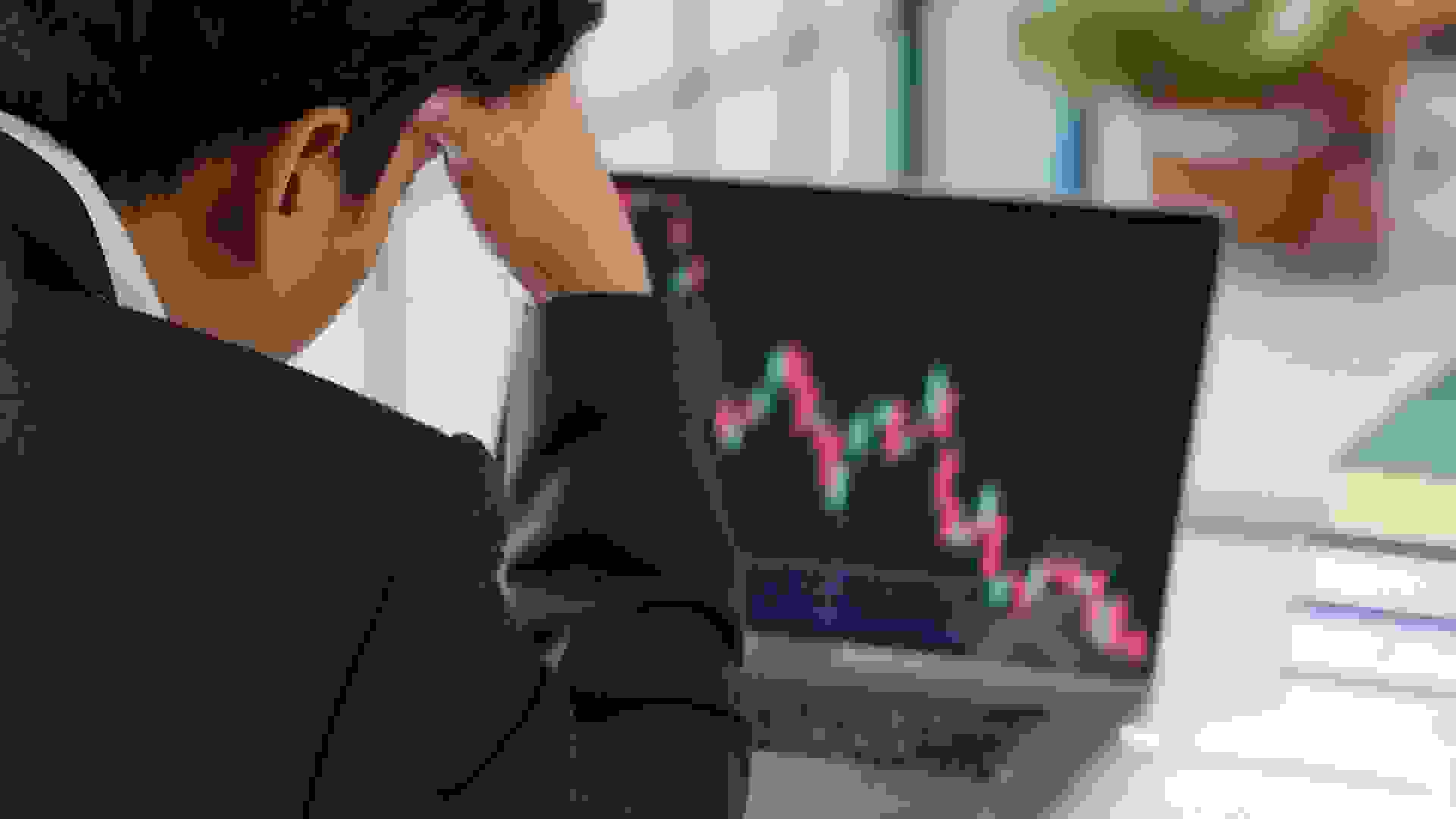 On May 18, Hedge Fund Melvin Capital announced that it was closing operations after losing billions following the meme stock saga and recent market slump, Reuters reported. Explore: 7 Best Side Gigs…
READ MORE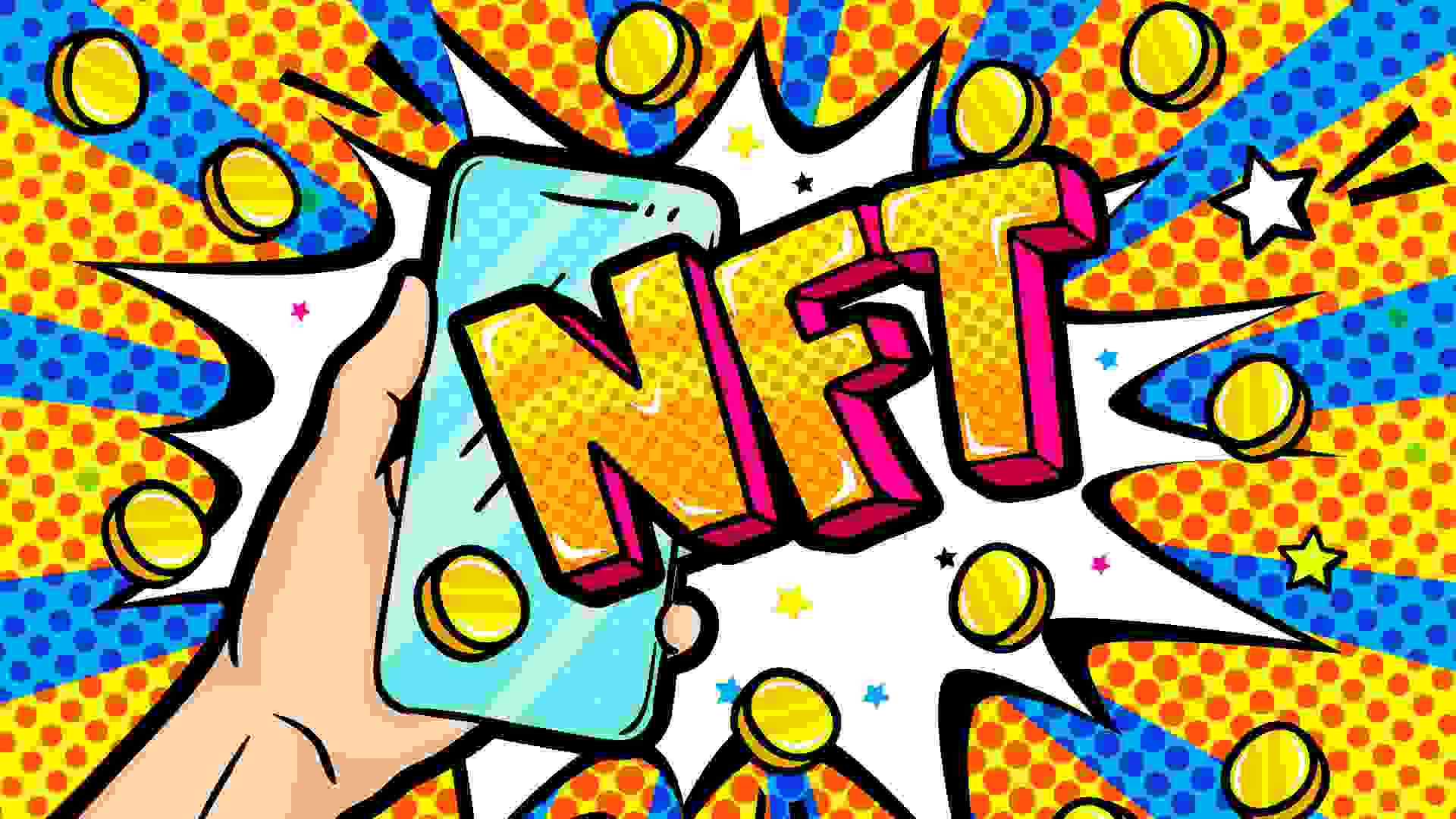 LimeWire is coming back to life as a digital collectibles marketplace, and it's starting with a partnership with Universal Music Group, according to a press release issued by UMG. POLL: Do You Think…
READ MORE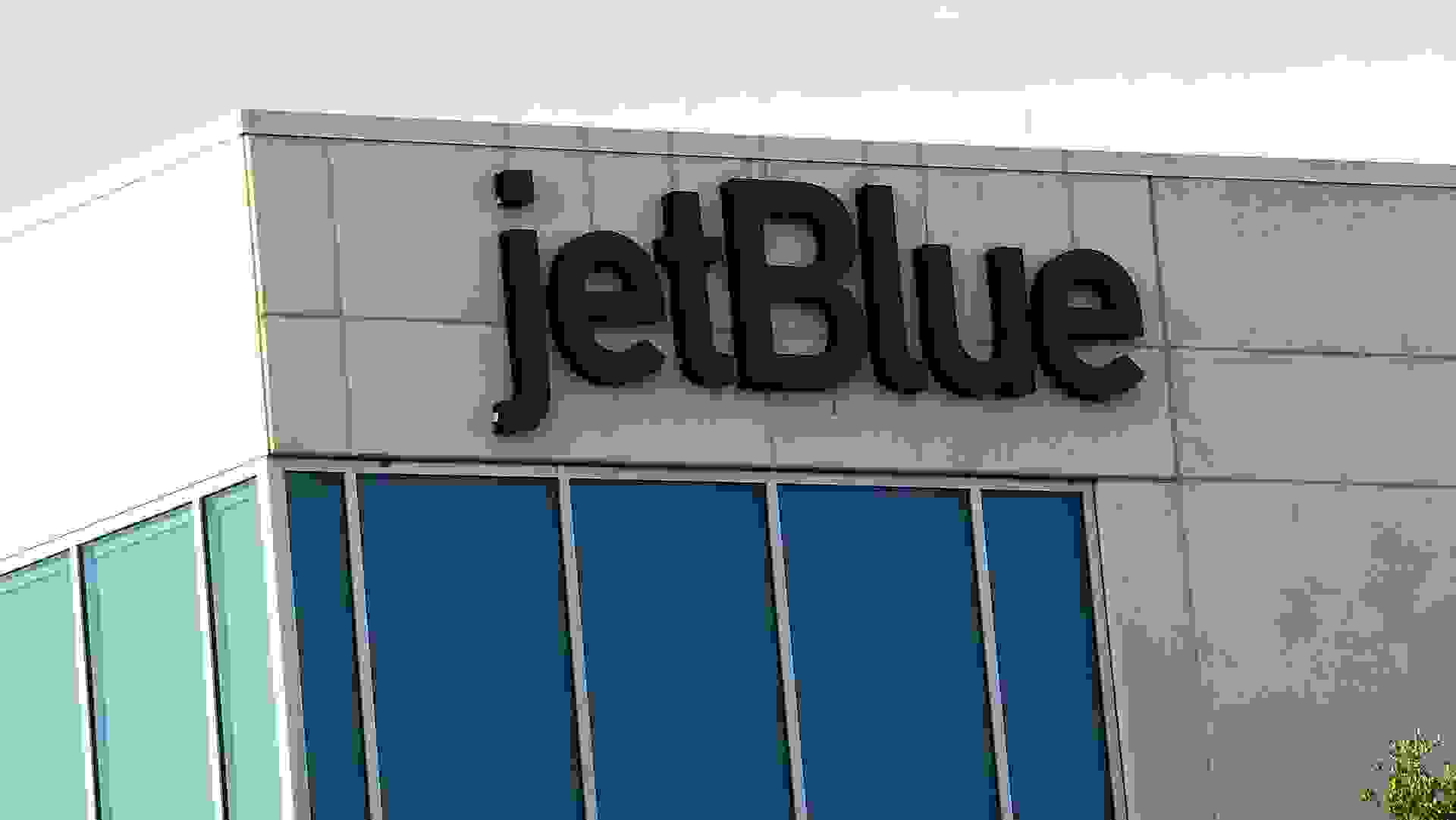 When JetBlue attempted a hostile takeover of Spirit Airlines earlier this week, it was perhaps the first time in several years that many readers heard that term in the news. A 2020 article from…
READ MORE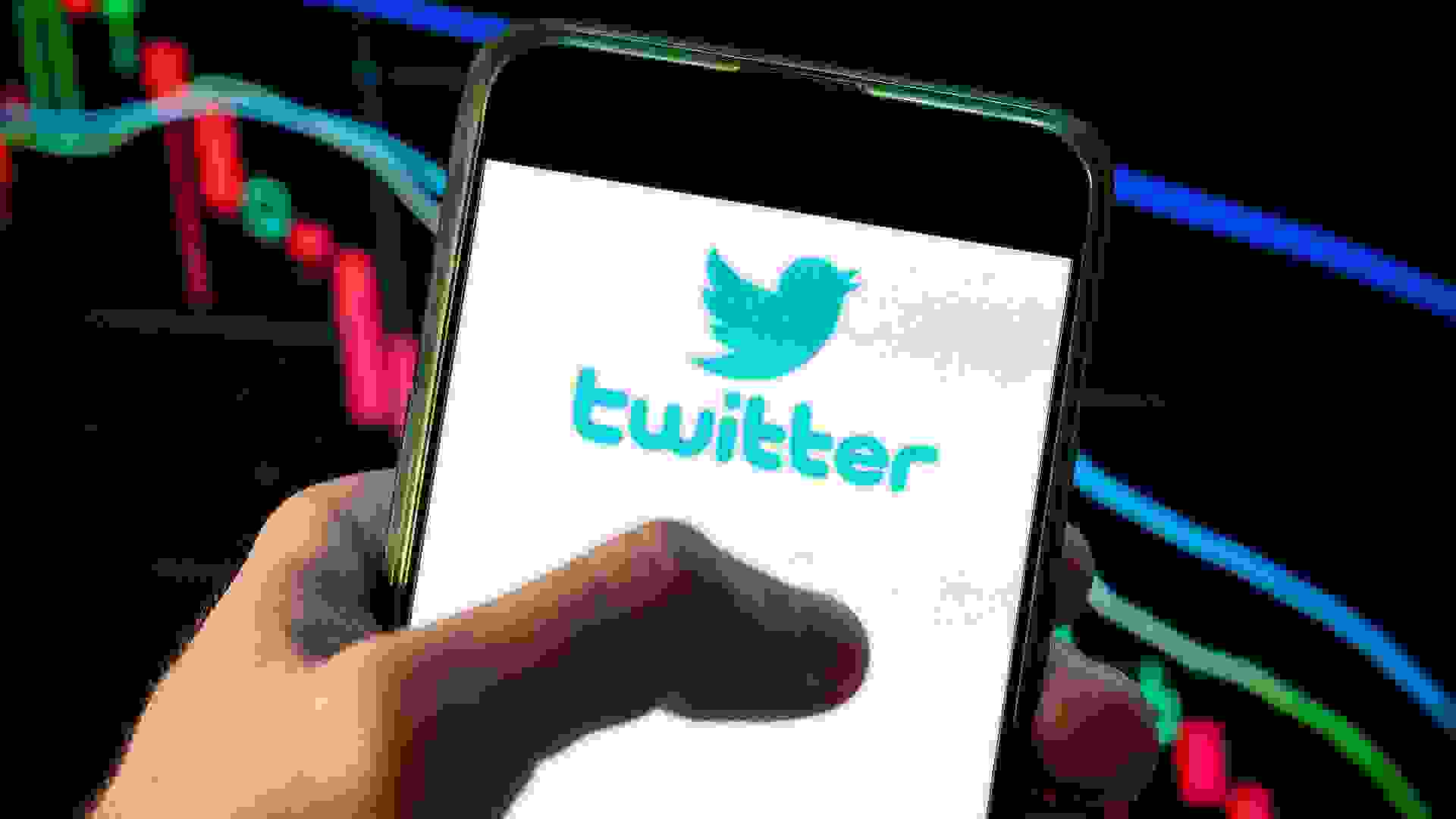 If you want evidence of the fickle whims of Wall Street, look no further than Twitter: A few weeks ago the social network's stock was riding the high of Elon Musk's buyout offer, but since then it has…
READ MORE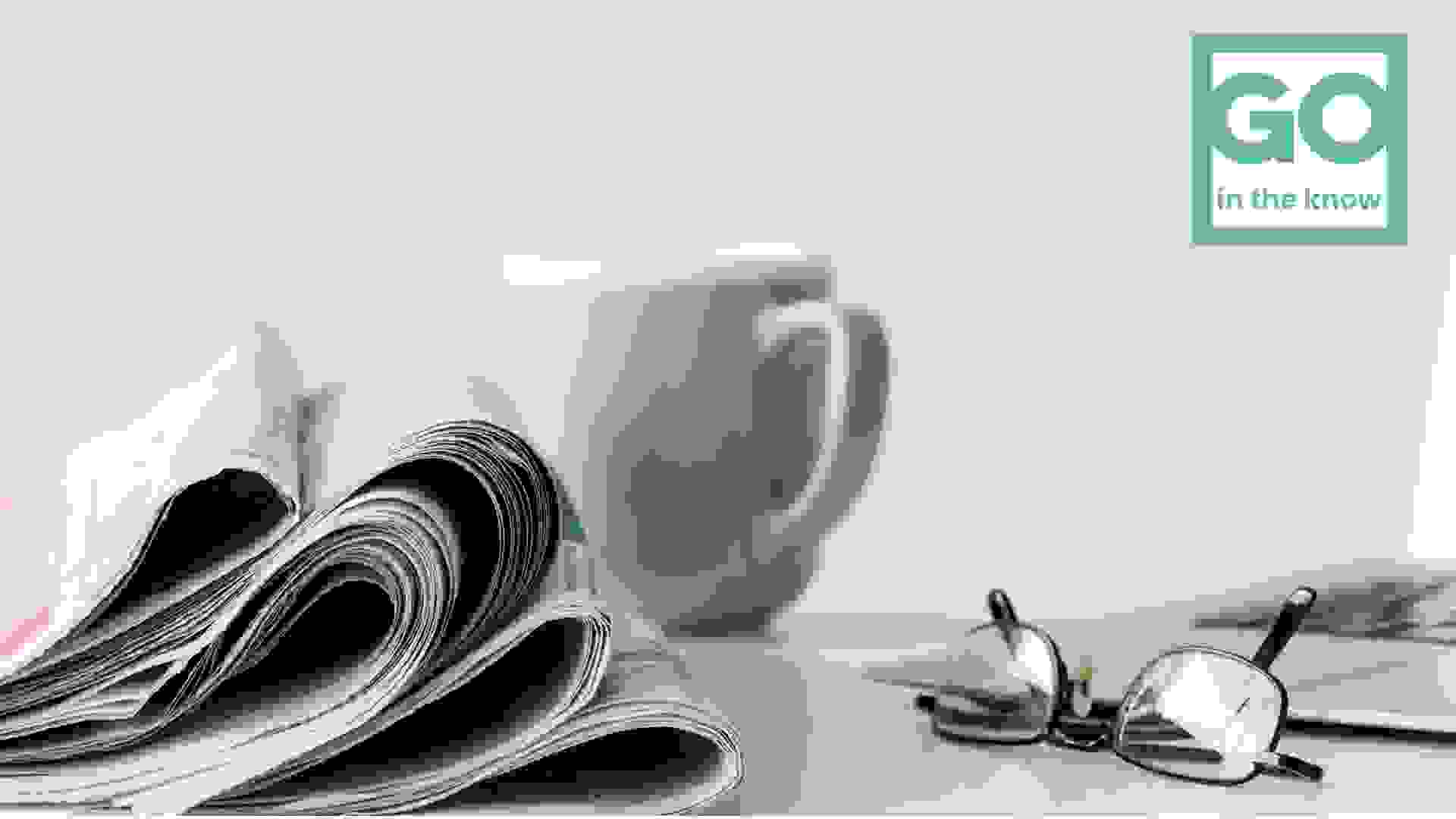 TGIF. Before you enjoy your weekend, here's the lowdown on Friday's top financial stories. The Big Lead: Baby Formula Shortage To help alleviate the current baby formula shortage across the U.S.,…
READ MORE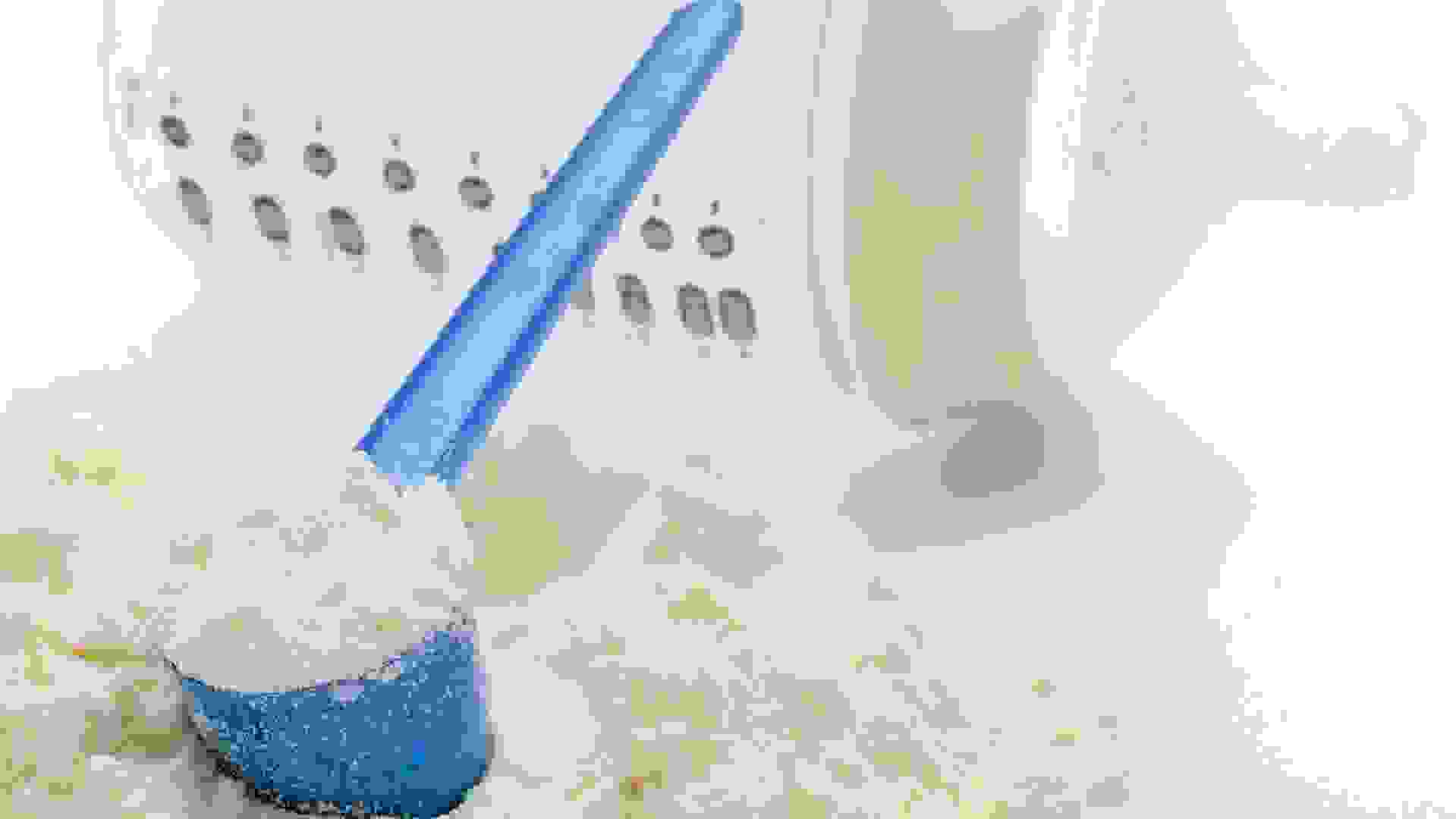 To help alleviate the current baby formula shortage across the U.S., Abbott Laboratories, the biggest U.S. supplier of powder infant formula, has agreed with Food and Drug Administration (FDA)…
READ MORE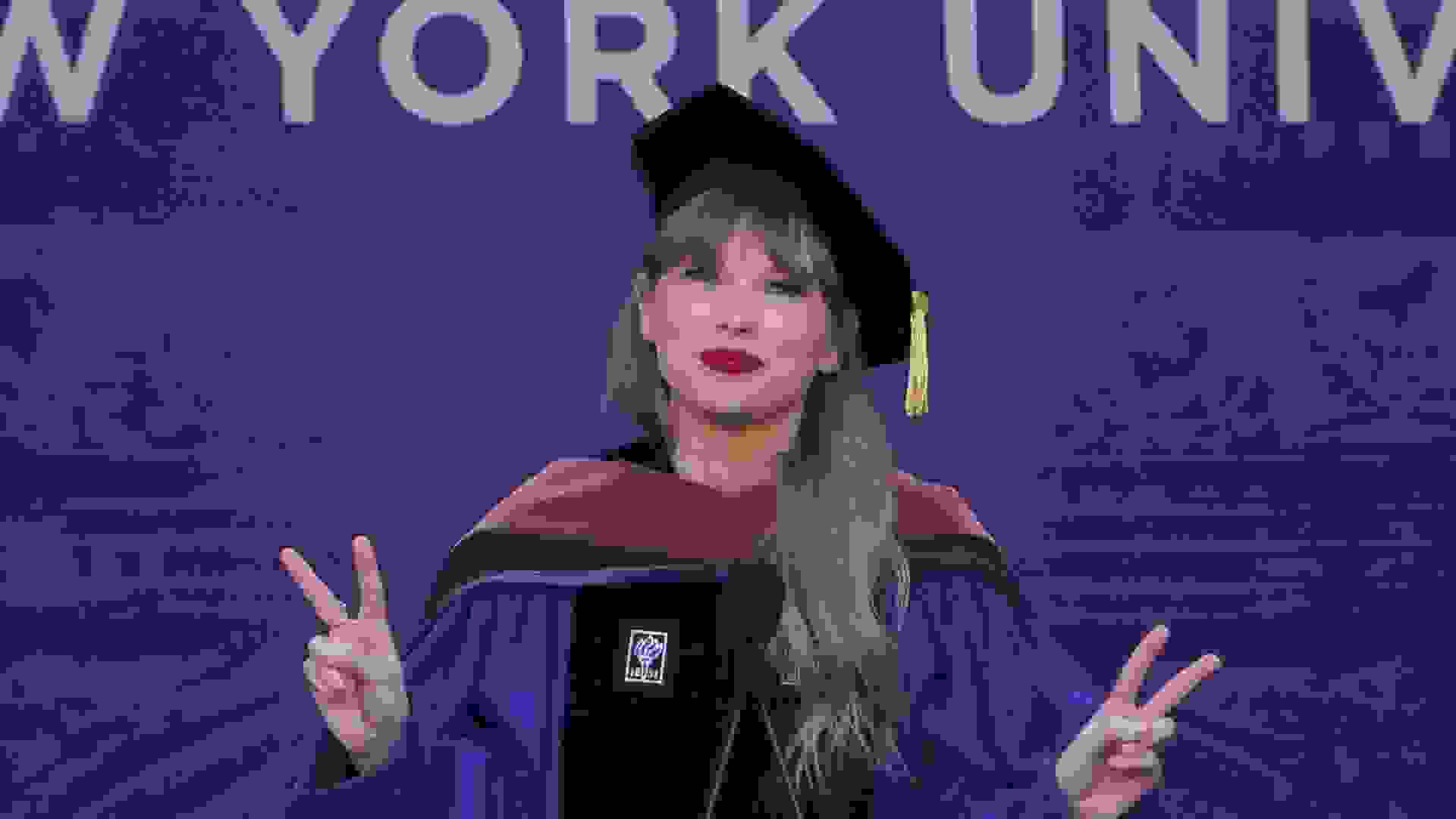 Taylor Swift (age 32), is an American singer, songwriter and actor who just received an honorary doctorate in fine arts from NYU. Her recent album "Red (Taylor's Version)" was released last year,…
READ MORE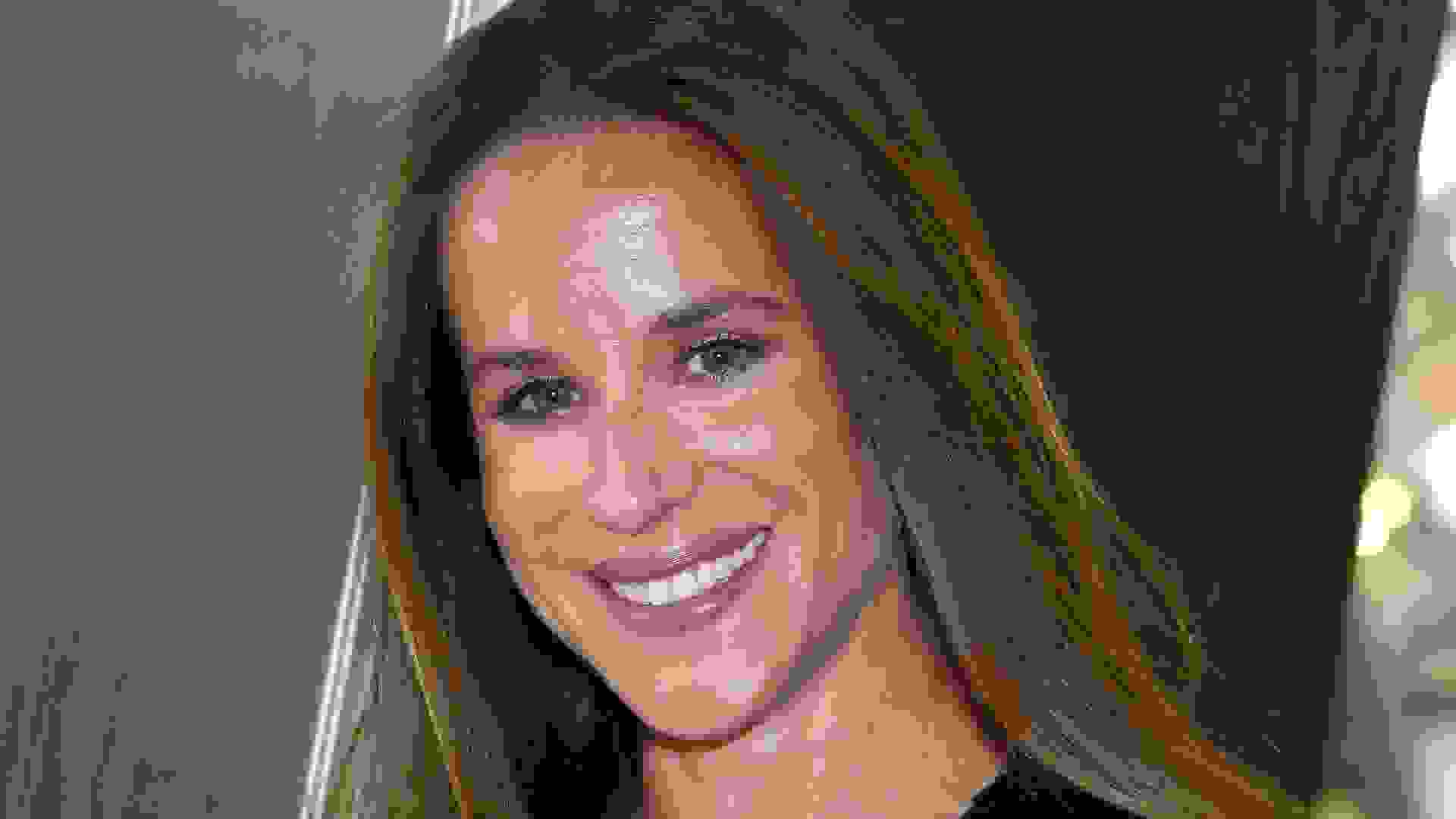 President Joe Biden's youngest daughter, Ashley, made headlines in mid-March 2022 when it was revealed by The New York Times that a diary written by the first-daughter was purchased by the group…
READ MORE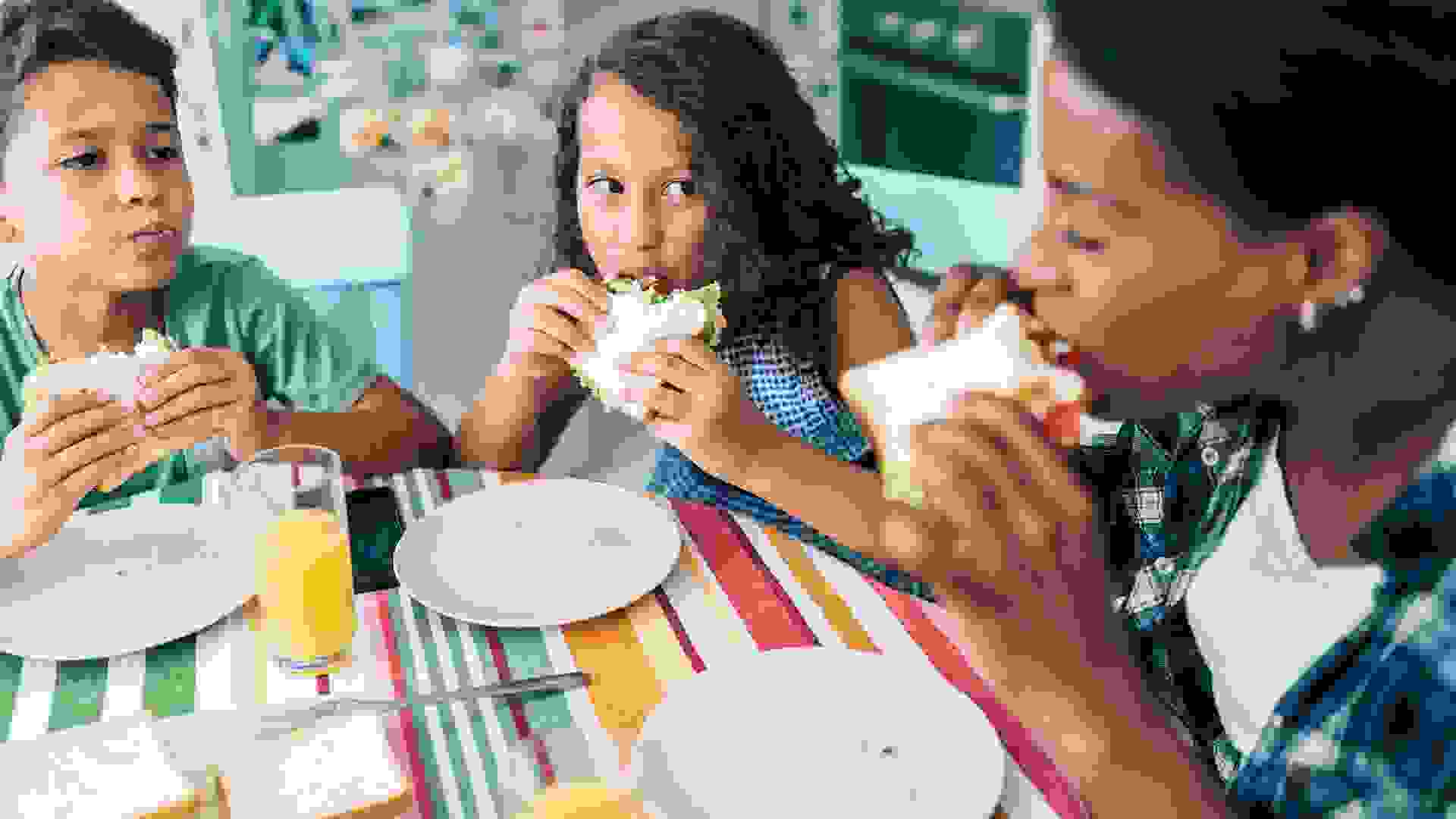 Pandemic Electronic Benefit Transfer (P-EBT) is a federal response to the COVID-19 pandemic that allows eligible schoolchildren to receive temporary emergency food assistance. According to the U.S….
READ MORE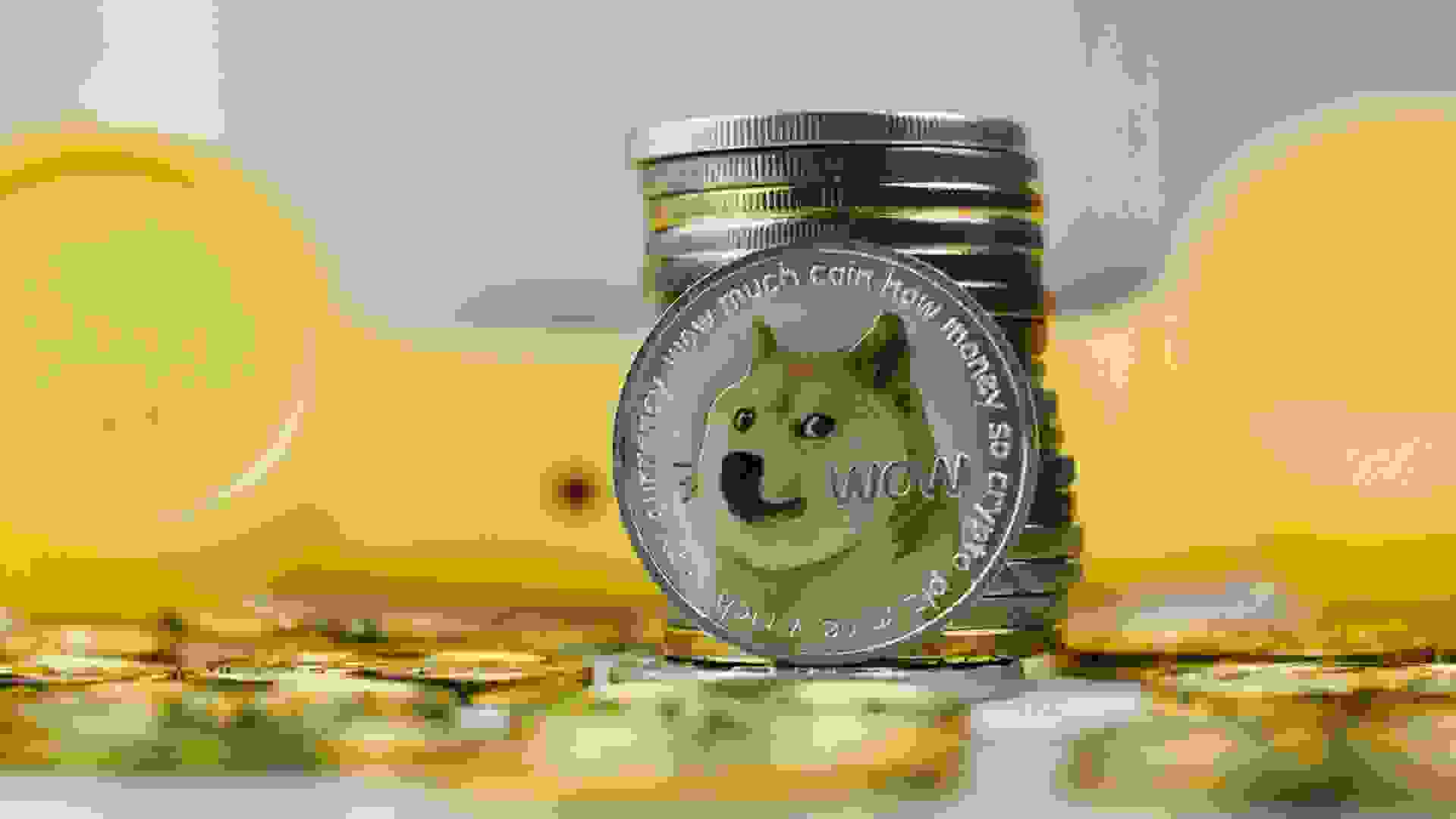 Dogecoin is a cryptocurrency that began as an entertaining joke but has since gone on to see massive gains – and losses. Here is a look at how the price may develop.
READ MORE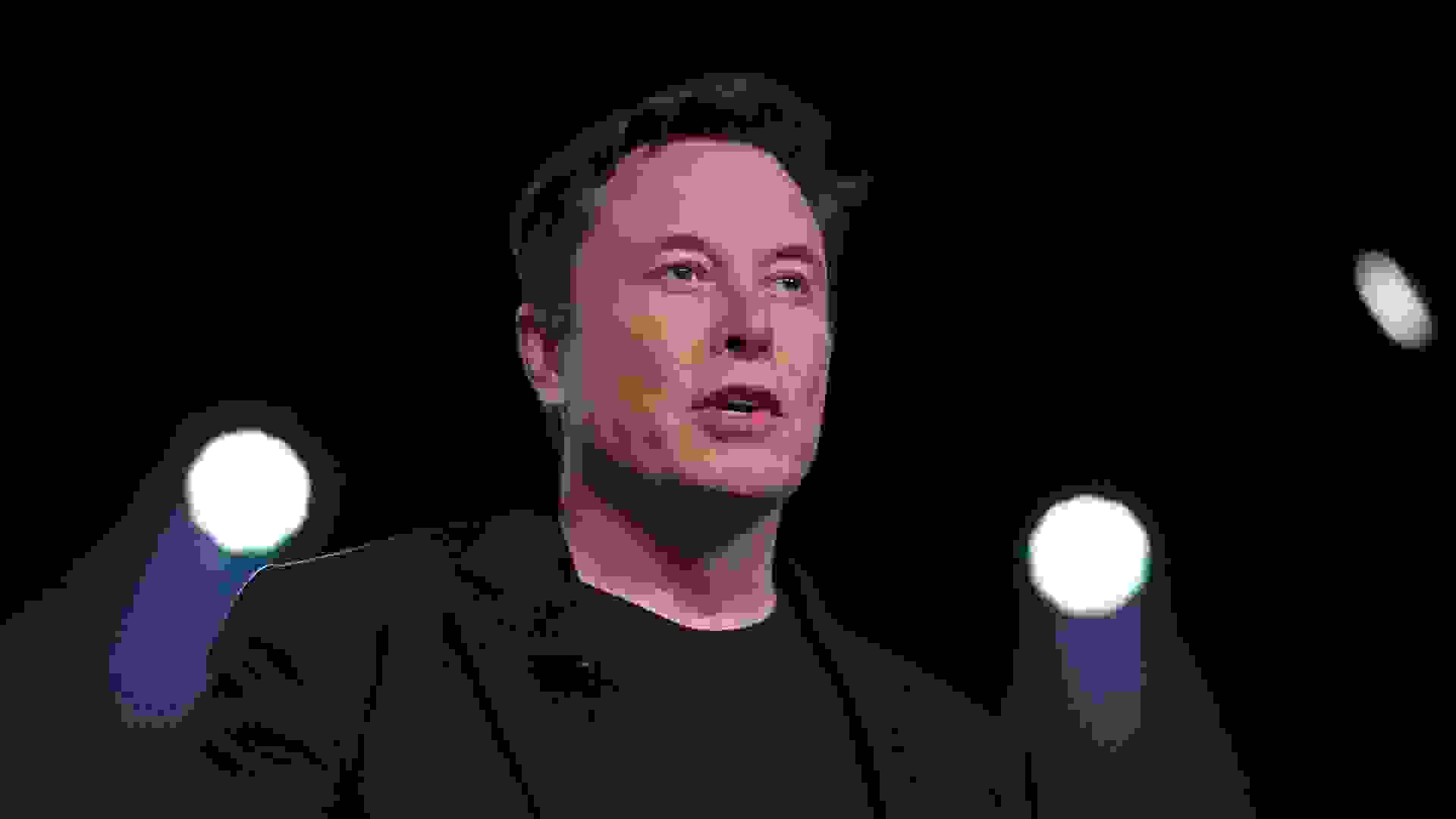 Billionaire entrepreneur and investor Leo KoGuan, a self-described "fanboy" of Tesla CEO Elon Musk and the third-largest individual shareholder in the electric vehicle maker, is calling on the company…
READ MORE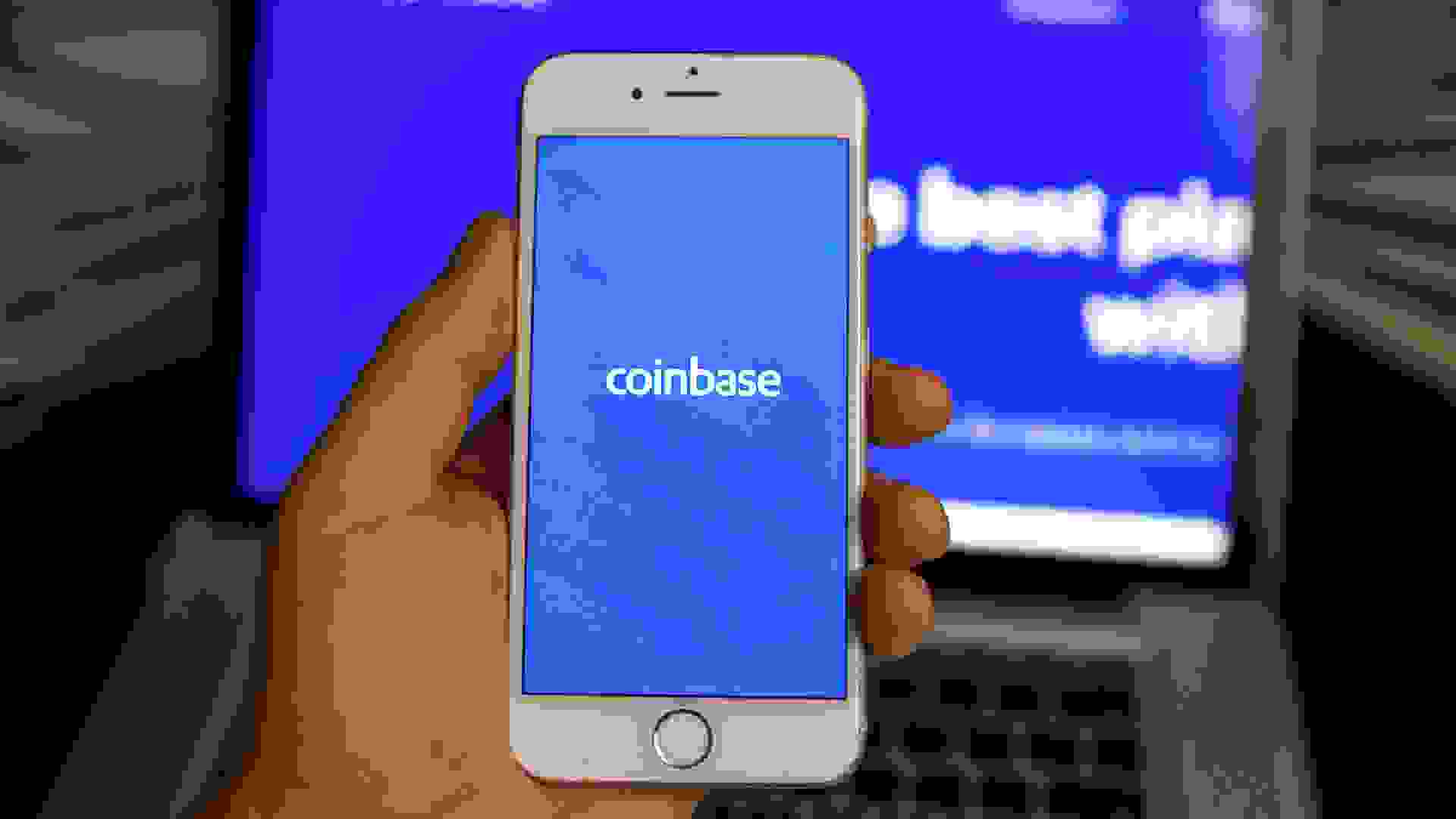 Coinbase has a wide range of fees on transactions which can add up to be significantly expensive, with Coinbase Pro offering to minimize fees. Learn how here.
READ MORE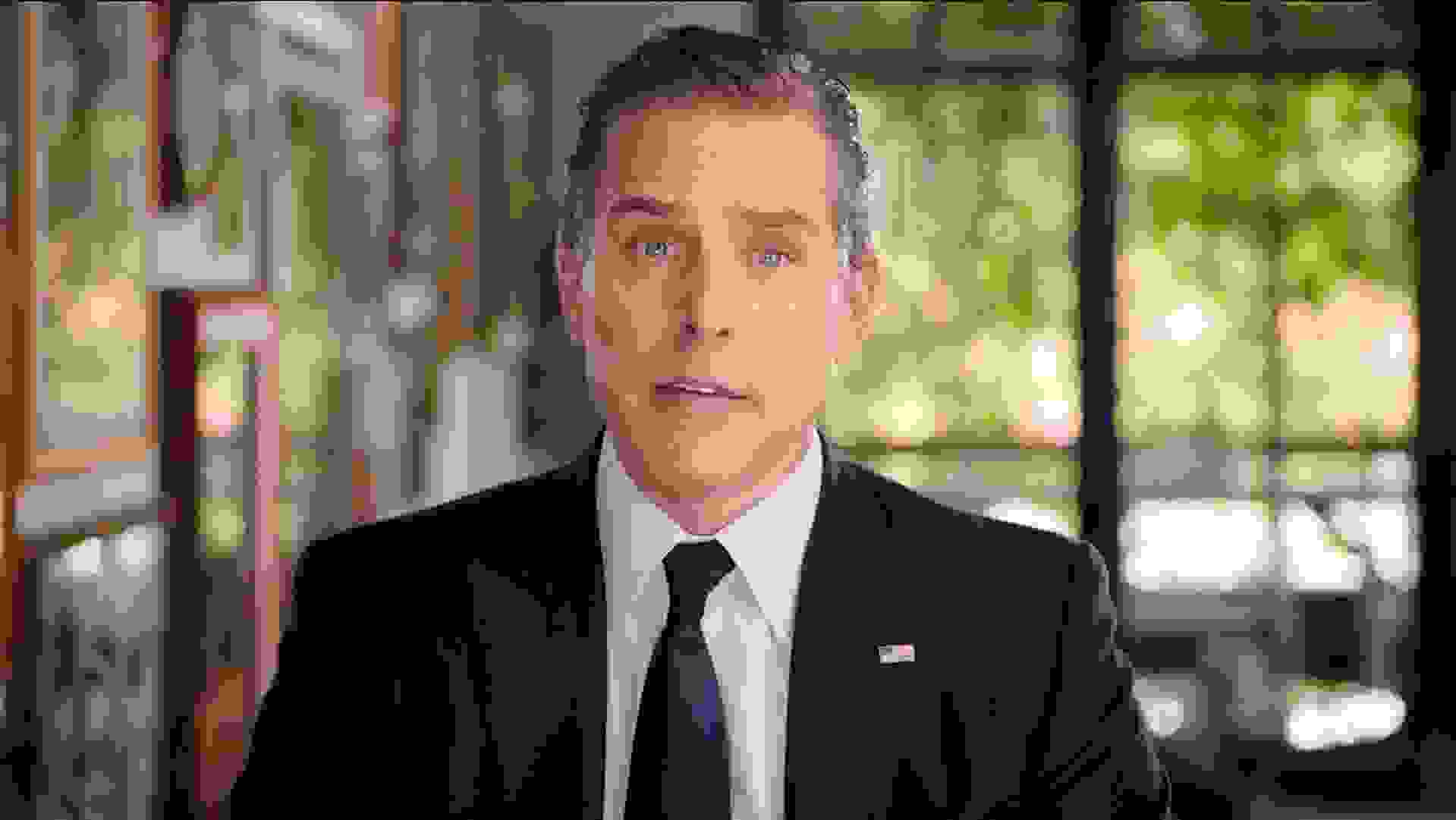 Amidst the New York Times' admission that Hunter Biden's laptop, containing emails that confirmed his involvement with Ukrainian gas company Burisma, President Joe Biden's son is once again making…
READ MORE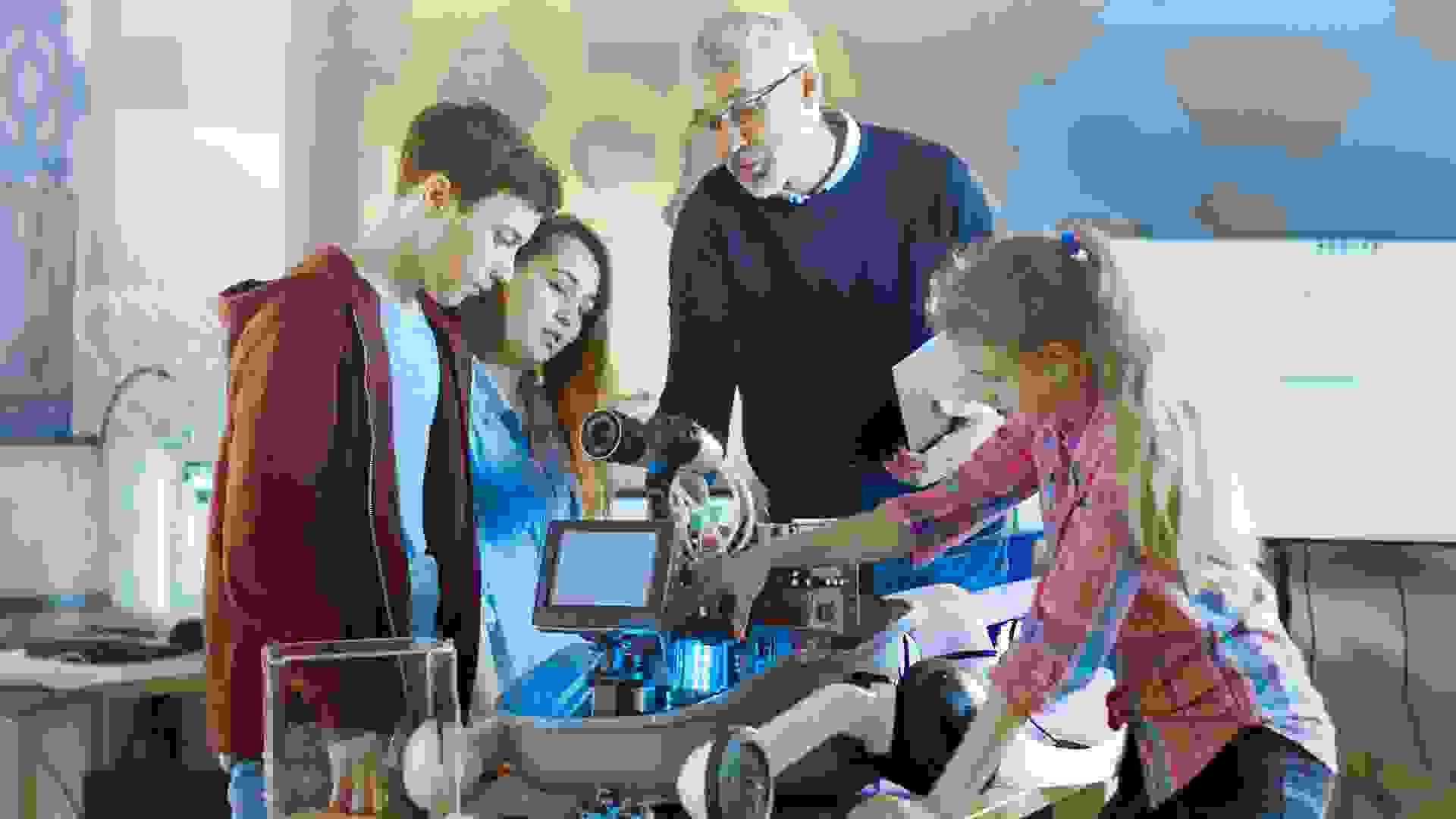 Even with widespread inflation, rising fuel prices and fears of a recession, communities across the U.S. seem to stand behind public schools. Google searches for various regions from coast-to-coast…
READ MORE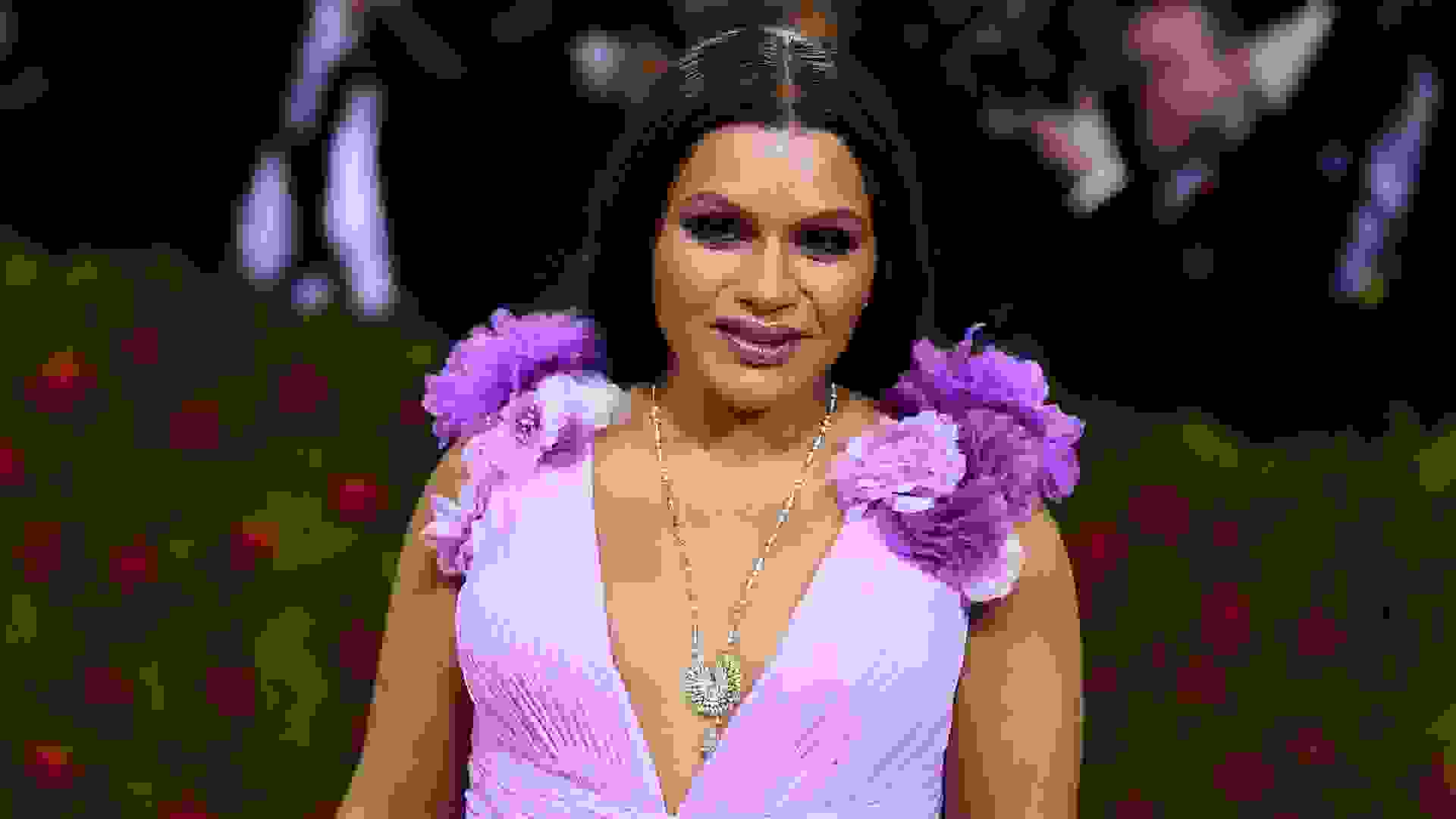 Mindy Kaling, 42, the American actor, comedian, producer and writer, is lending her voice and comedic chops to the upcoming adult cartoon "Velma," a Scooby Doo spin-off series that is being produced…
READ MORE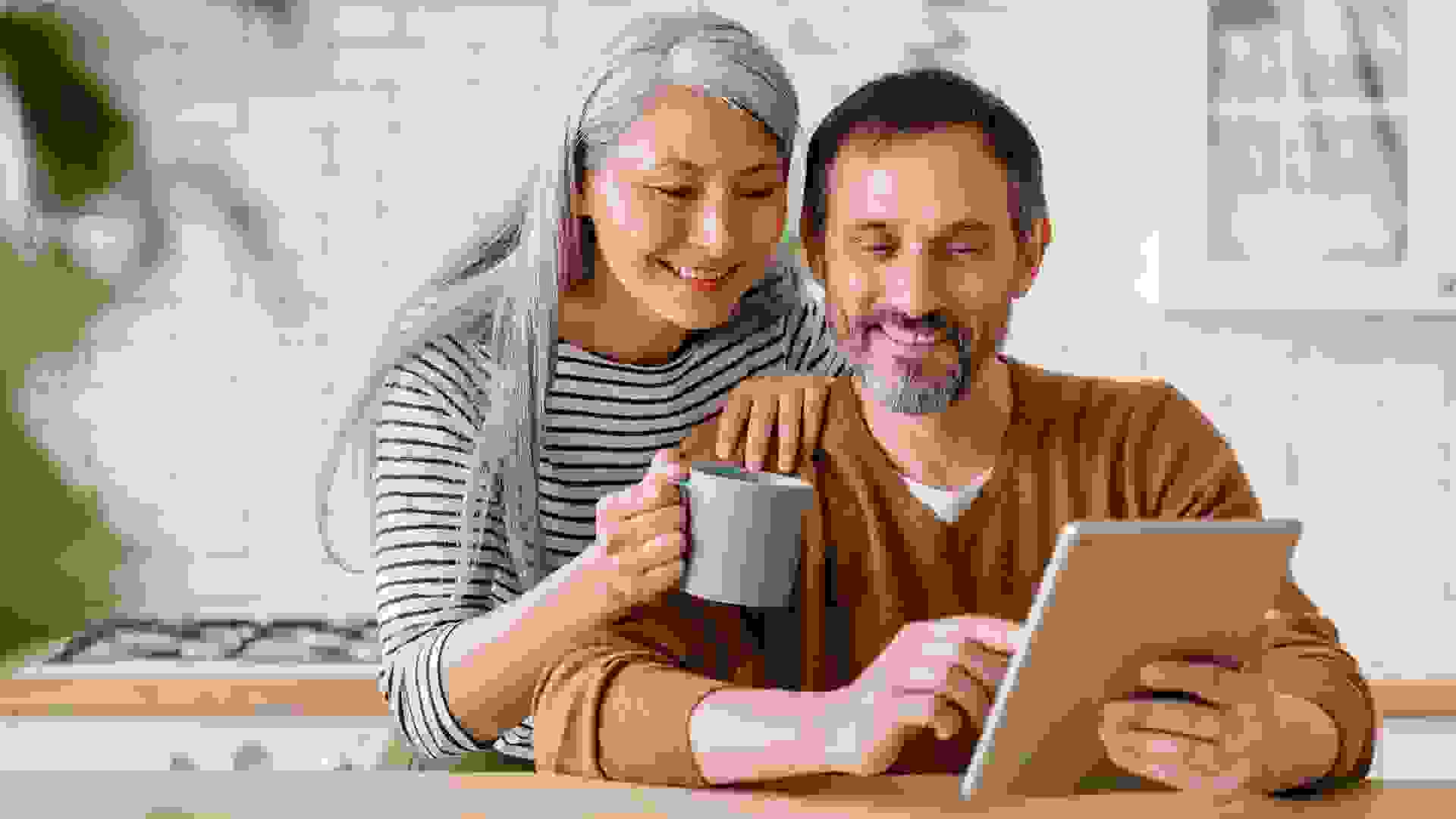 AARP offers a number of services to members, as well as to the general public Such services include expert tips on retirement planning. The organization is now offering a free webinar titled "The Role…
READ MORE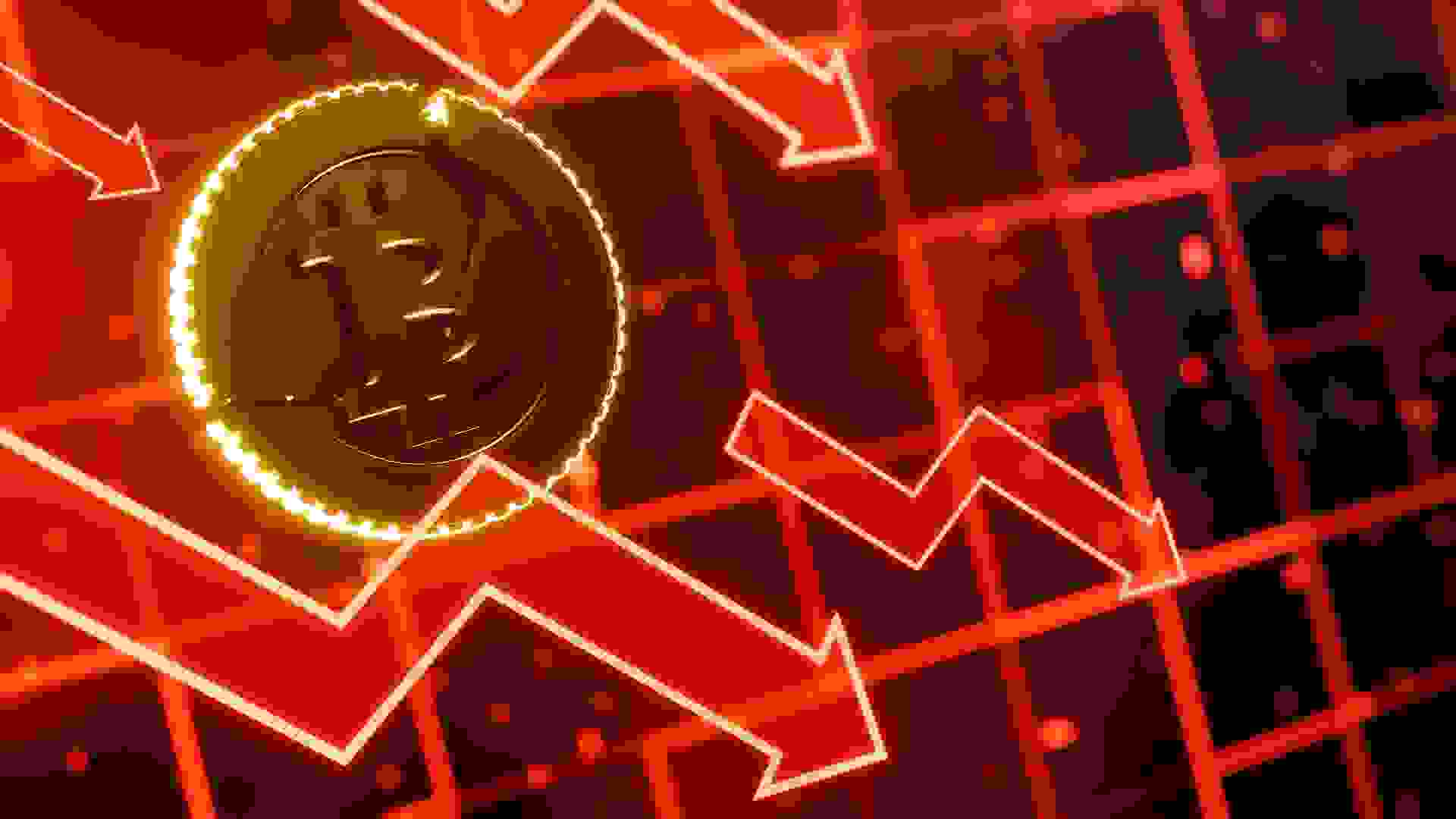 Bitcoin continued its roller coaster ride on May 20, gaining more than 3% over a 24-hour period that saw the cryptocurrency's price swing from a low of $28,829.20 to a high of $30,718.50. Bitcoin is…
READ MORE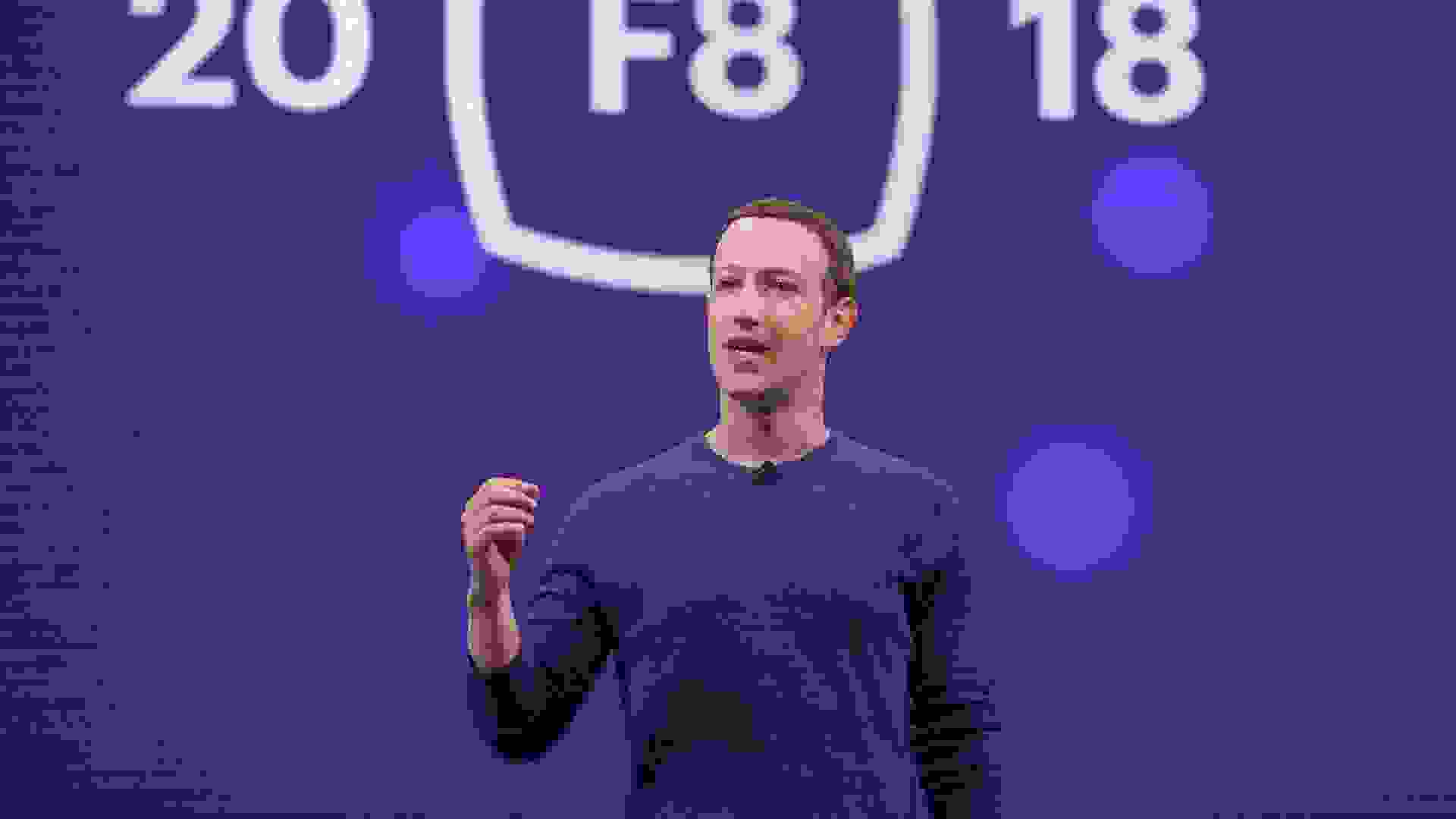 Nearly 20 years have passed since Mark Zuckerberg co-founded Facebook with friends at Harvard. Building on an idea that Zuckerberg, the primary developer, had in 2003, he registered the URL…
READ MORE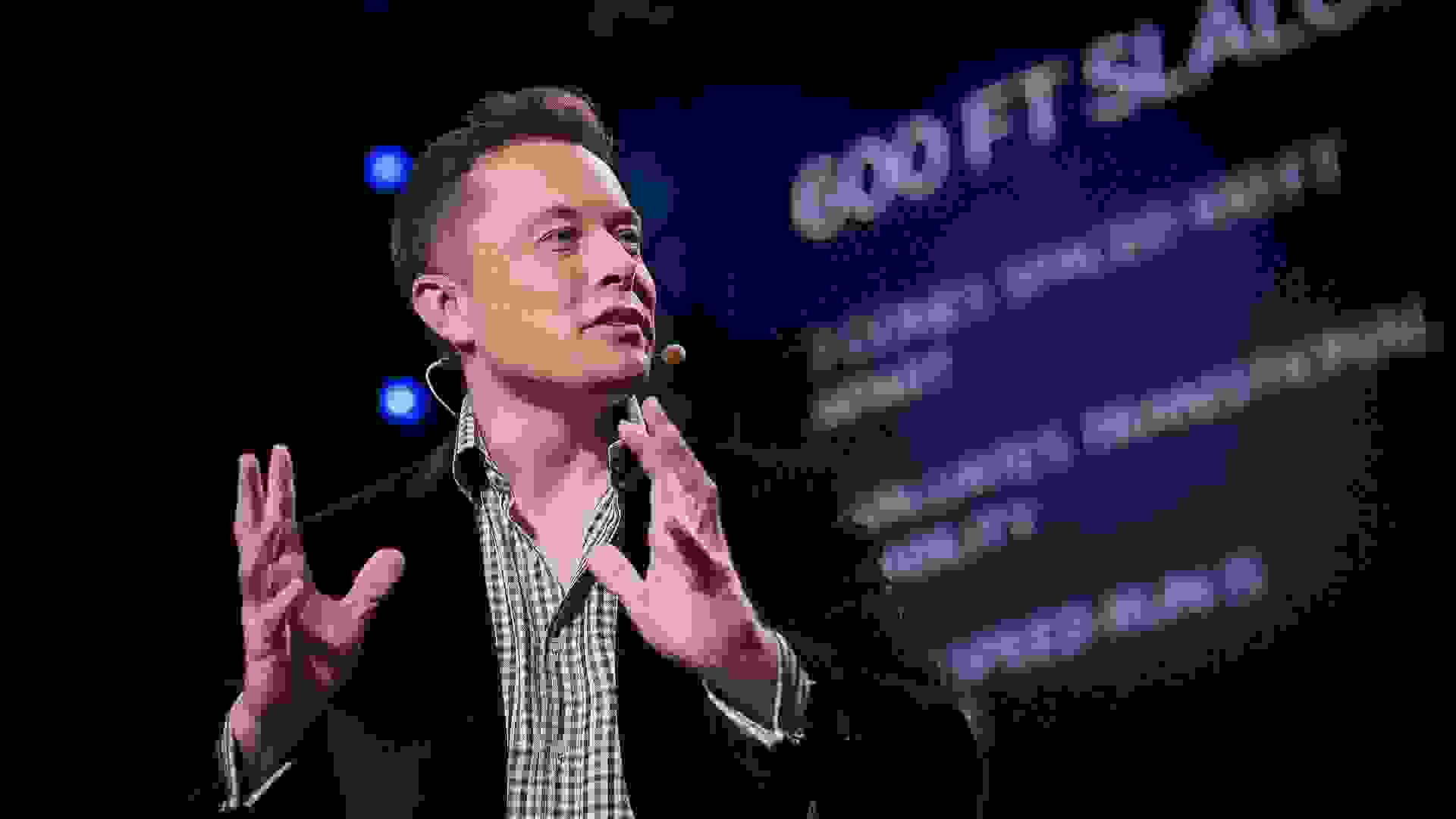 Elon Musk, 50, is a South African/Canadian-American entrepreneur and businessman who is the CEO and CTO of SpaceX, as well as the CEO and chief product architect of Tesla Motors. He edged out Jeff…
READ MORE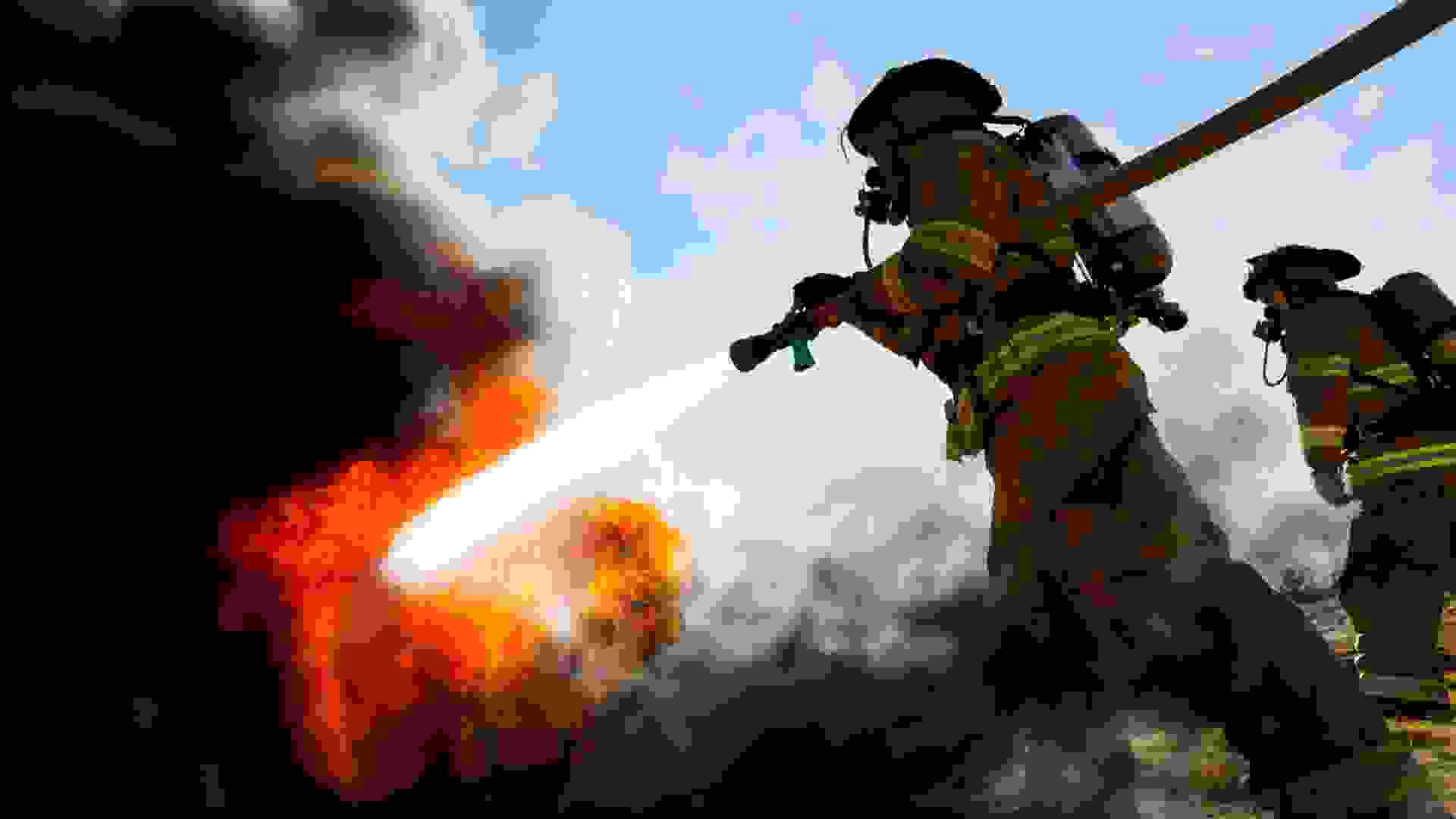 Home insurance protects what's typically the biggest investment you'll ever make: your house. In the event of a fire or natural disaster, this investment can disappear in a matter of minutes. You need…
READ MORE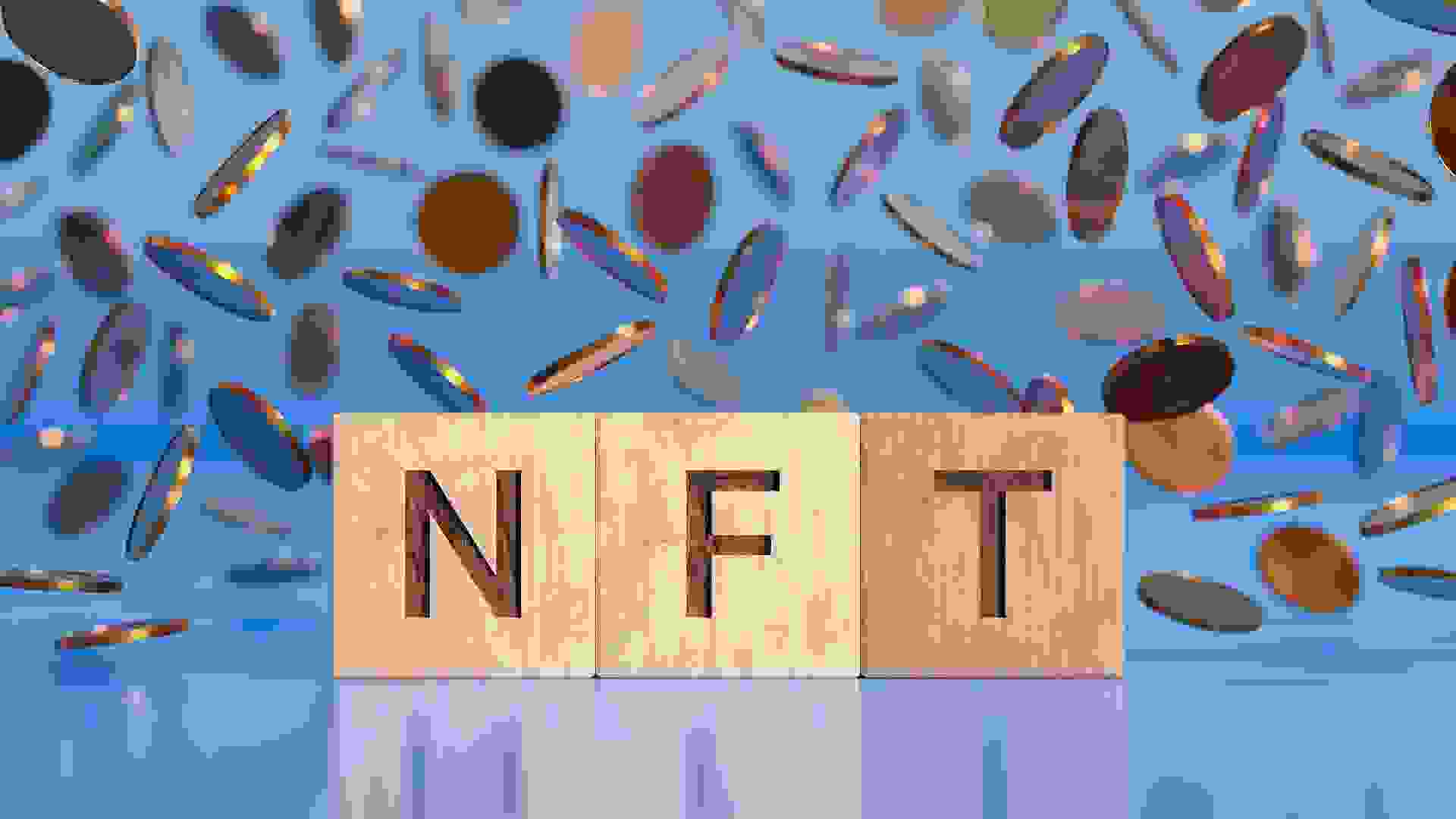 NFTs are gaining massive traction these days, and some are being sold for millions. Here are the most expensive NFTs sold so far and how much they're worth.
READ MORE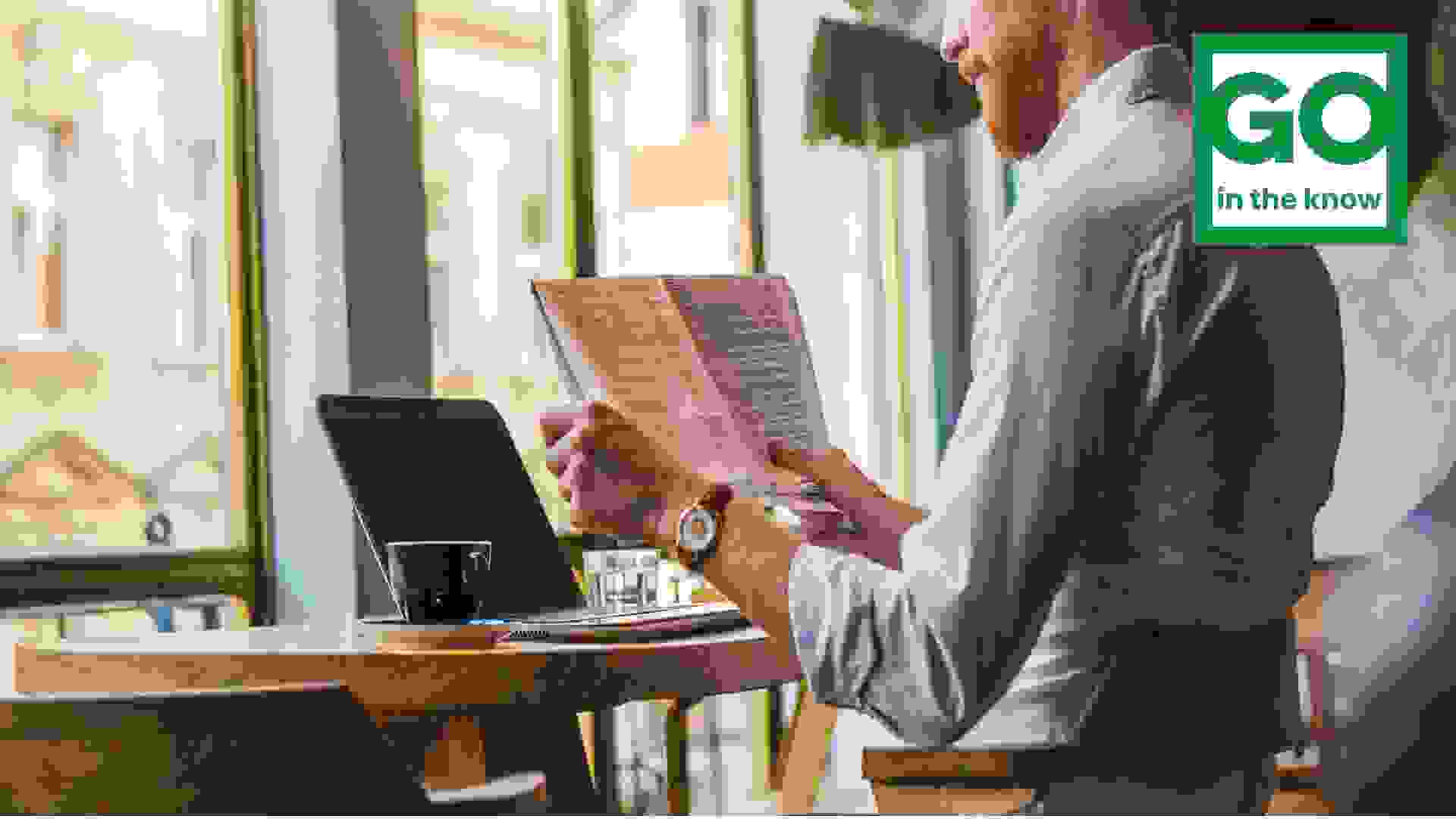 Another day, another edition of the top financial stories you need to know. Be careful out there, folks. The Big Lead: FTC Warns of Baby Formula Scams It seems there is nothing scammers won't do to…
READ MORE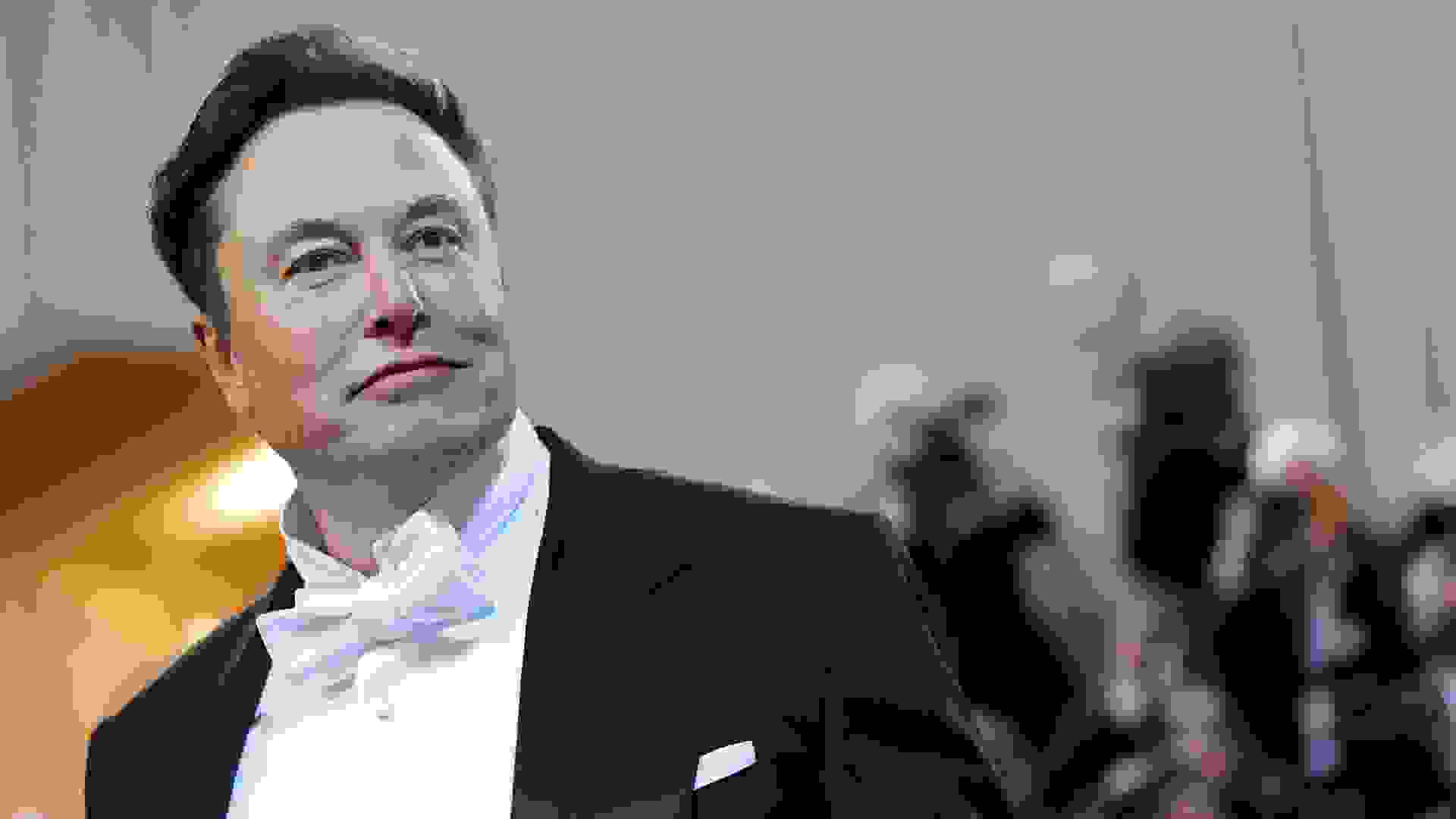 Since Tesla and SpaceX CEO Elon Musk first announced his intentions to buy the social network Twitter, his net worth has dropped $49 billion. That's partially because he sold off some Tesla stock to…
READ MORE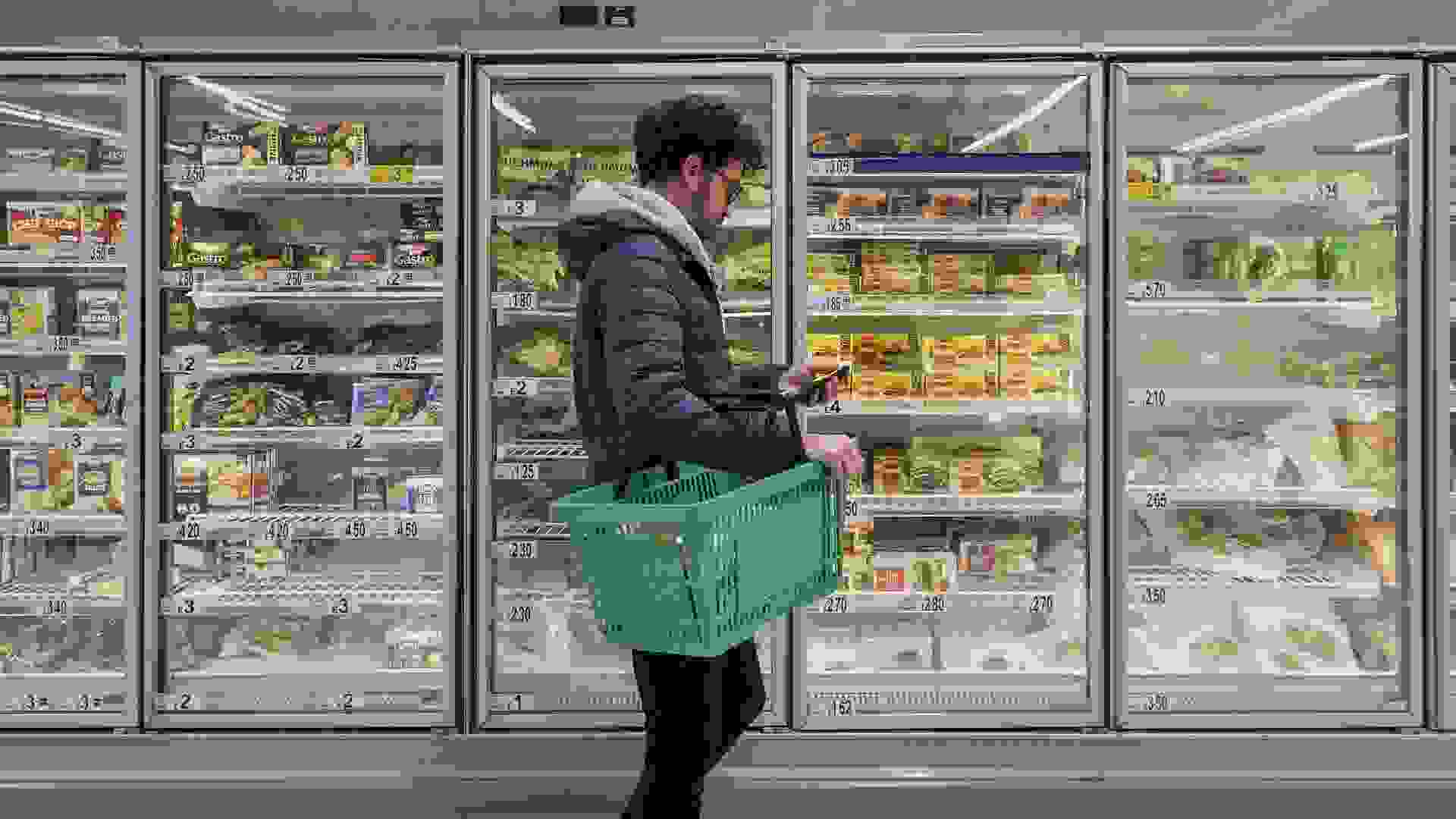 If it's true that miserly loves company, then American consumers grappling with the highest inflation rate in four decades can take solace in commiserating with their friends in the U.K., which is in…
READ MORE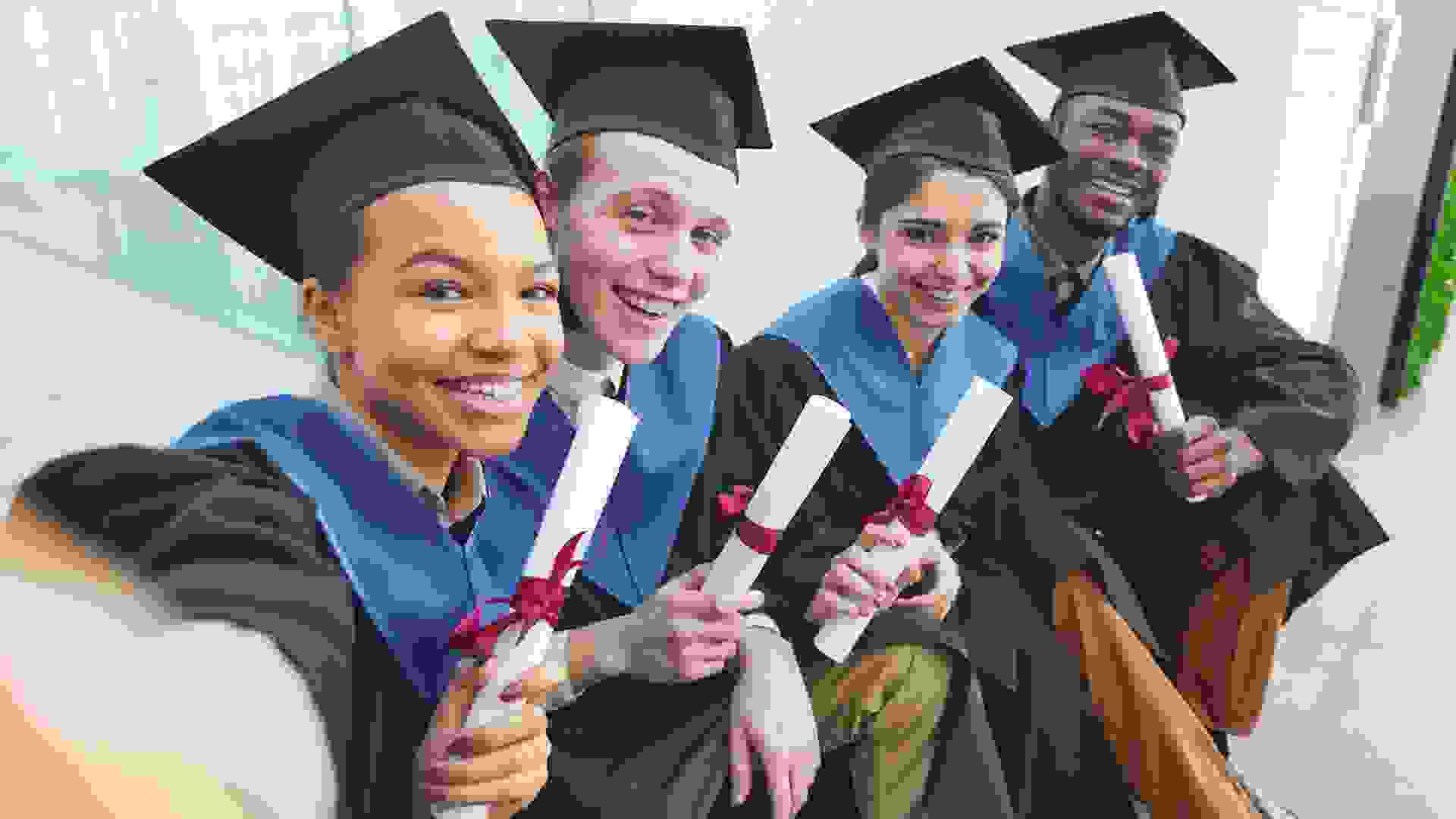 For many young Americans, high school graduation brings new beginnings, new opportunities, new challenges — and new debt in the form of student loans to help pay for college. Discover: 22 Side Gigs…
READ MORE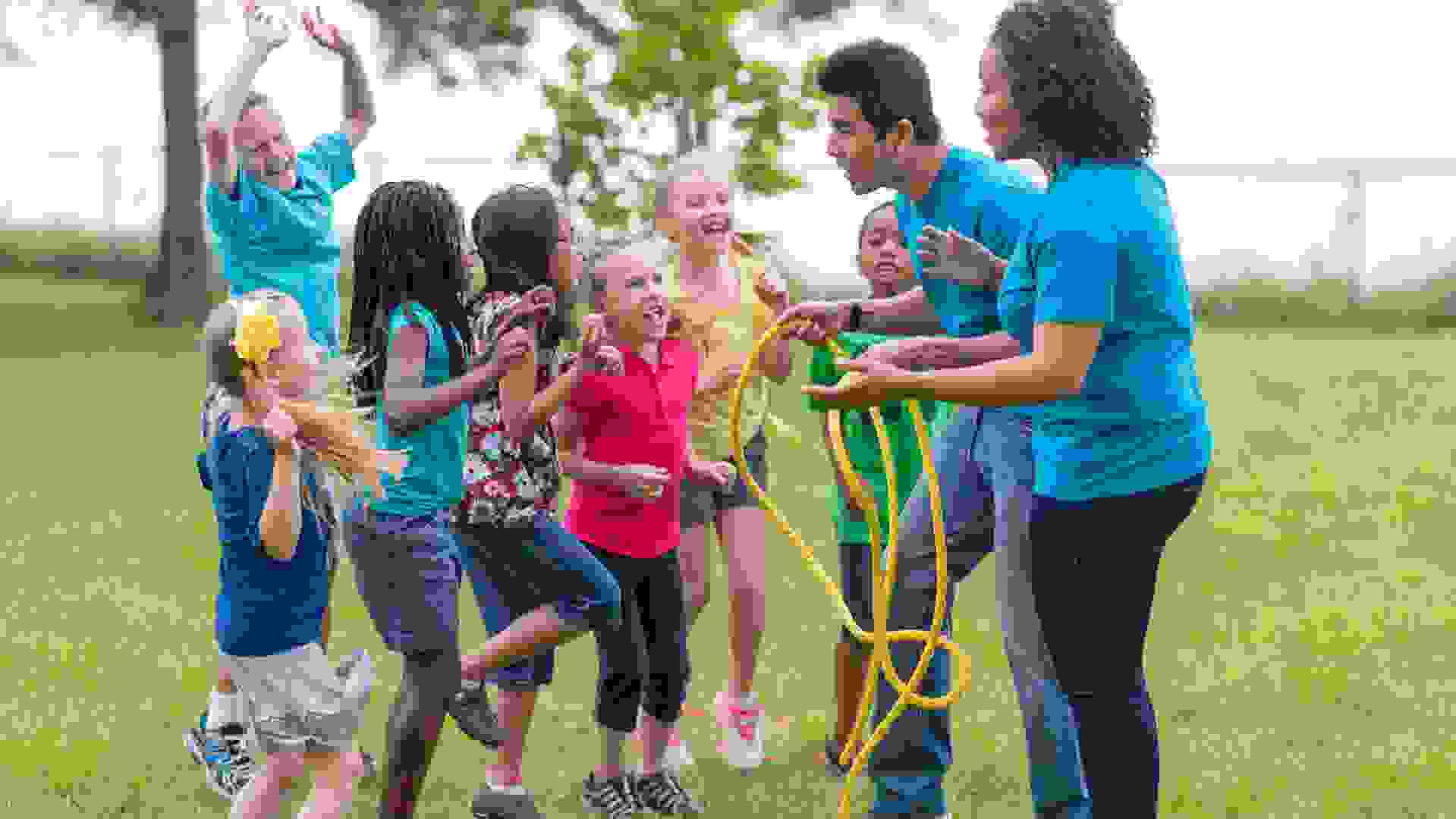 As a parent, you know how quickly expenses can add up. And as a working parent, you know that child care is one of the biggest expenses you will ever have to face. Child Tax Credit Doubts: Why…
READ MORE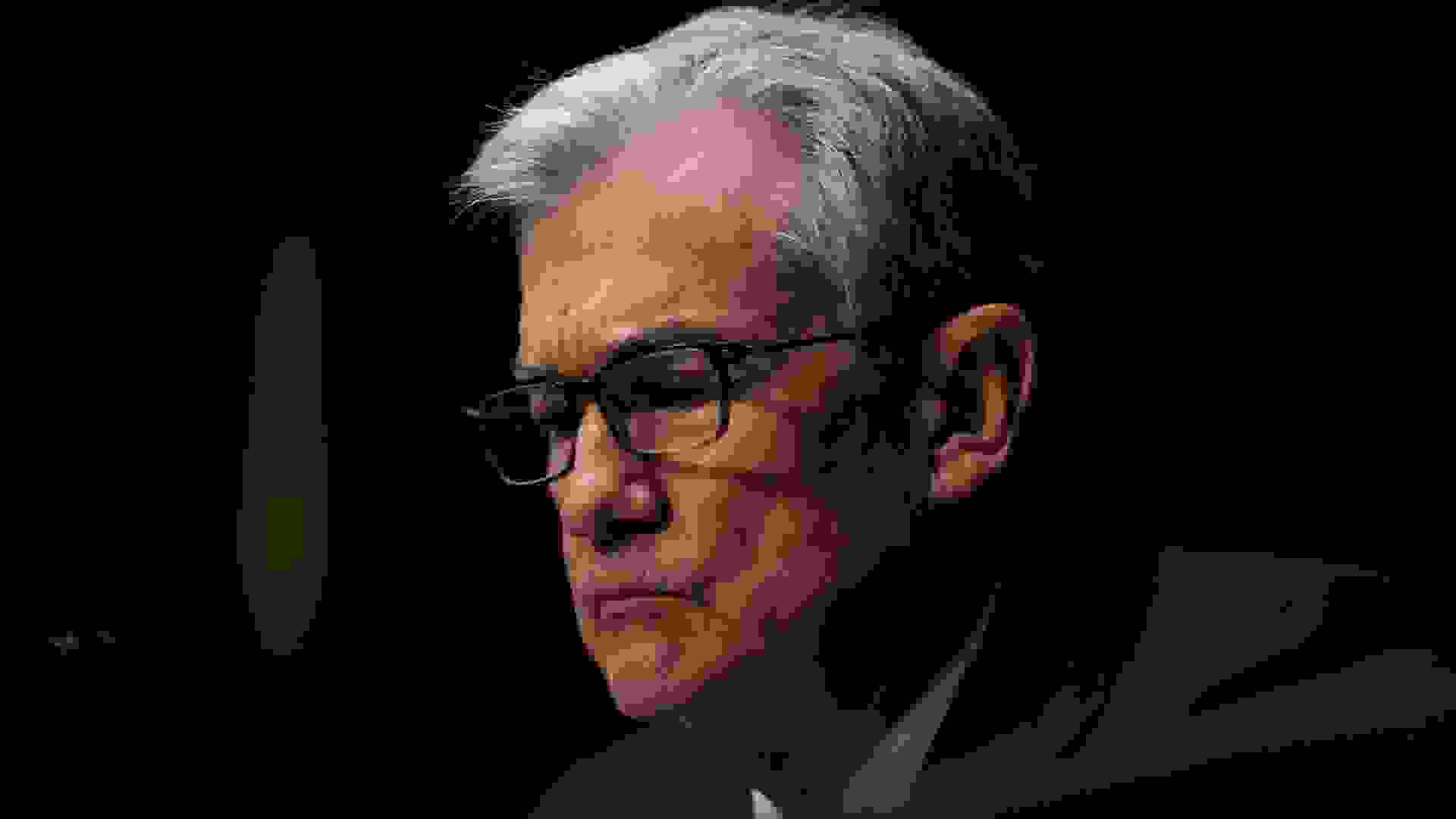 In an interview held during The Wall Street Journal's Future of Everything Festival on May 17, Federal Reserve chairman Jerome Powell doubled down on his agency's commitment to fighting inflation, but…
READ MORE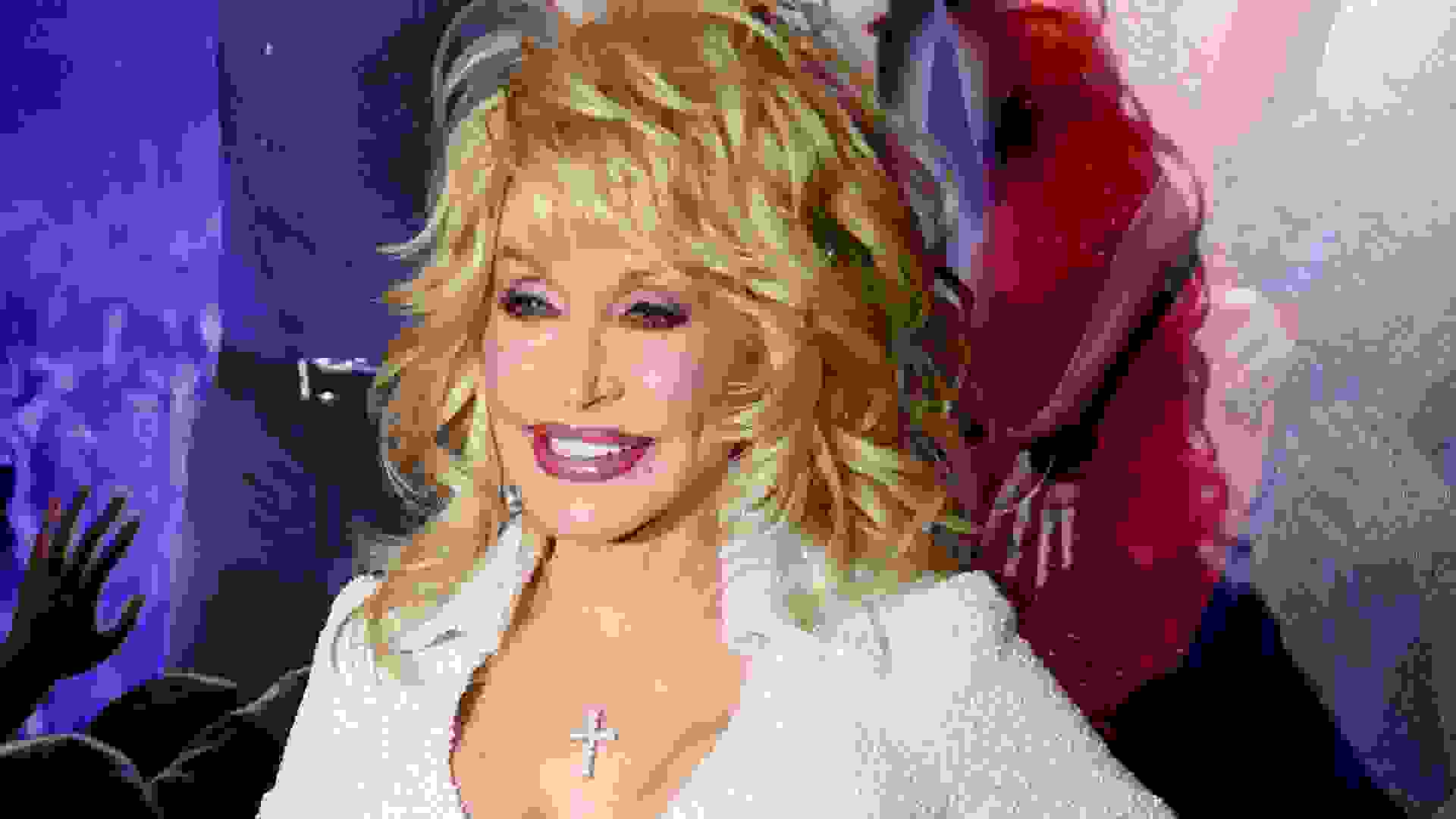 Winning a Grammy is a prestigious honor held by some of the most talented people in music. The award itself doesn't come with a paycheck, but it has likely helped open doors for many artists that led…
READ MORE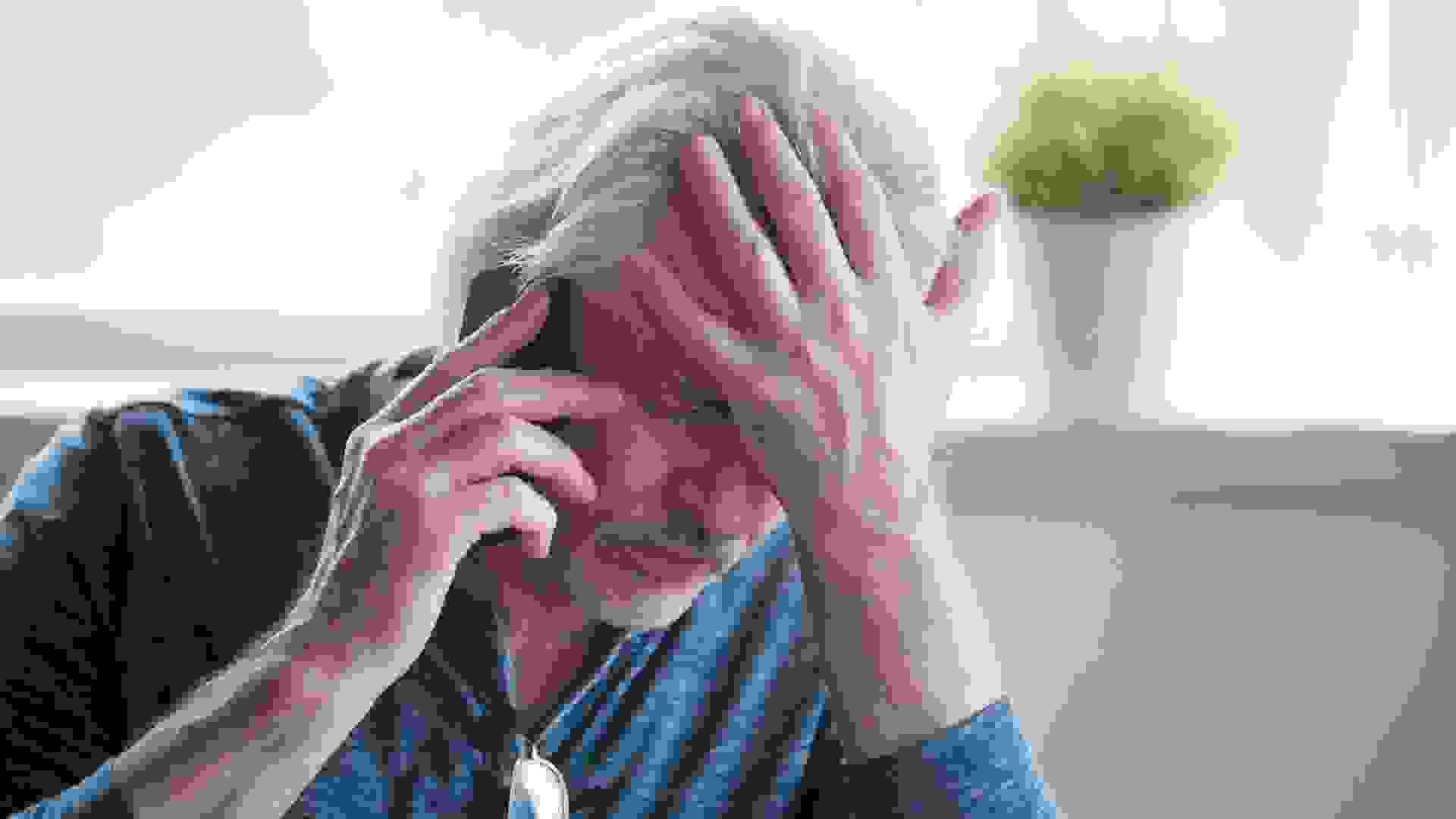 Ongoing customer service issues at the Social Security Administration have finally gotten bad enough that U.S. lawmakers decided to do something about it — but it might be a while before you see any…
READ MORE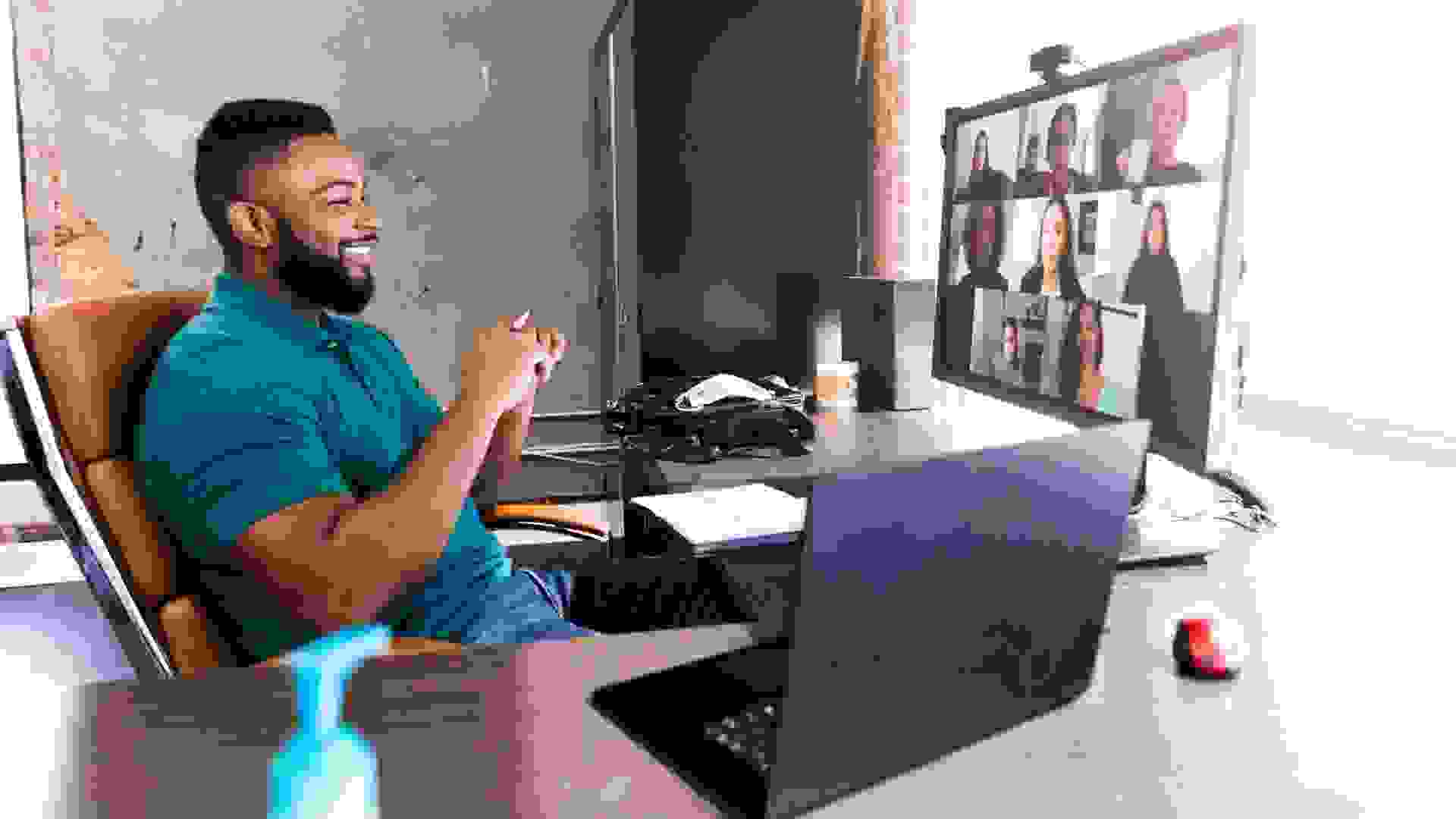 By 2027, according to Statista, 86.5 million people in the U.S. will be earning a living as a freelancer, making up more than half of the U.S. workforce. The pandemic saw tremendous growth in…
READ MORE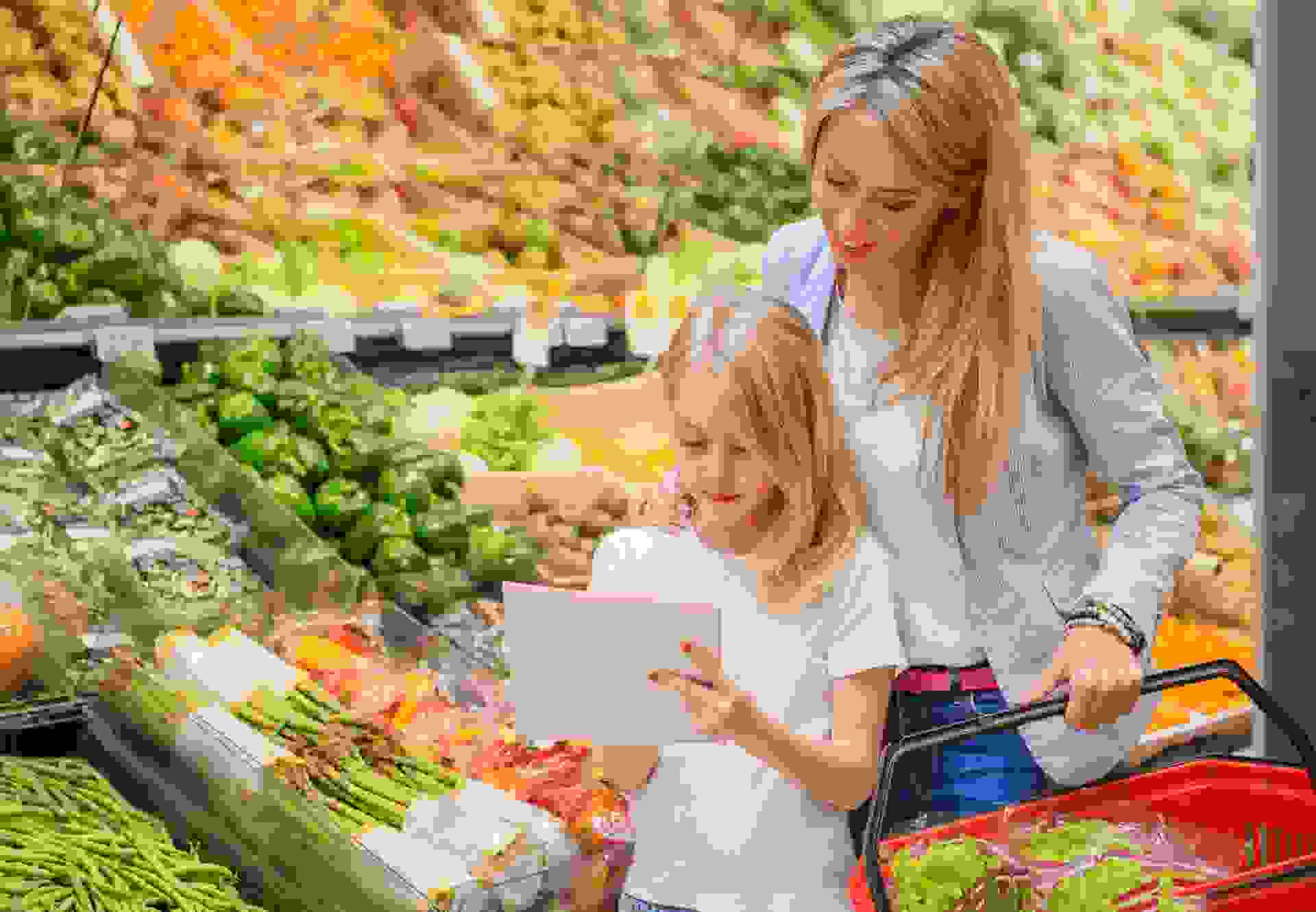 The CalFresh Program is California's Supplemental Nutrition Assistance Program (SNAP) and is the largest food program in the state. Benefits are issued monthly through an electronic benefit transfer…
READ MORE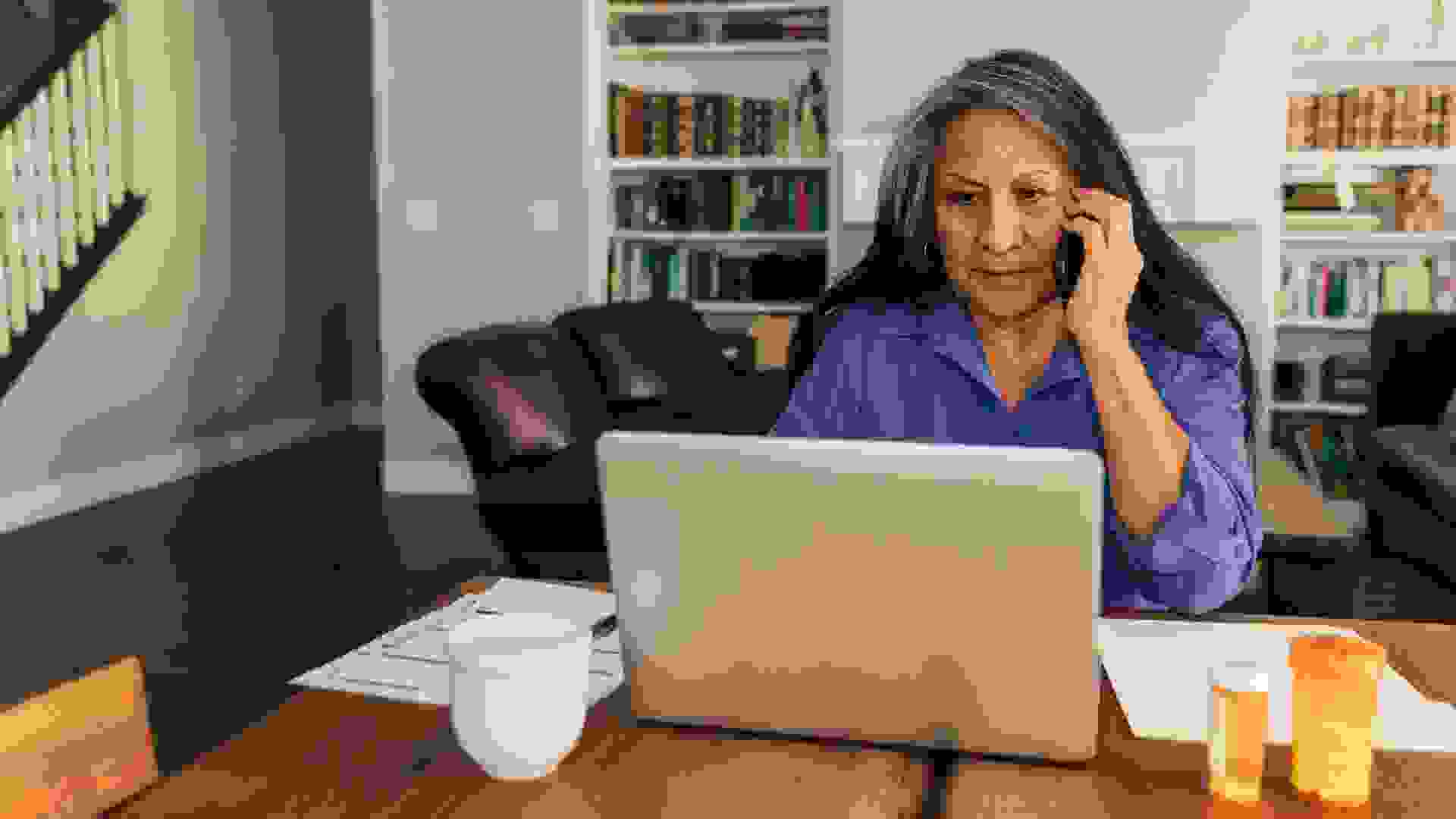 If you've been planning for retirement and now find that time is rapidly approaching, you may be concerned about inflation. Even if you planned ahead, will you have enough money to live comfortably…
READ MORE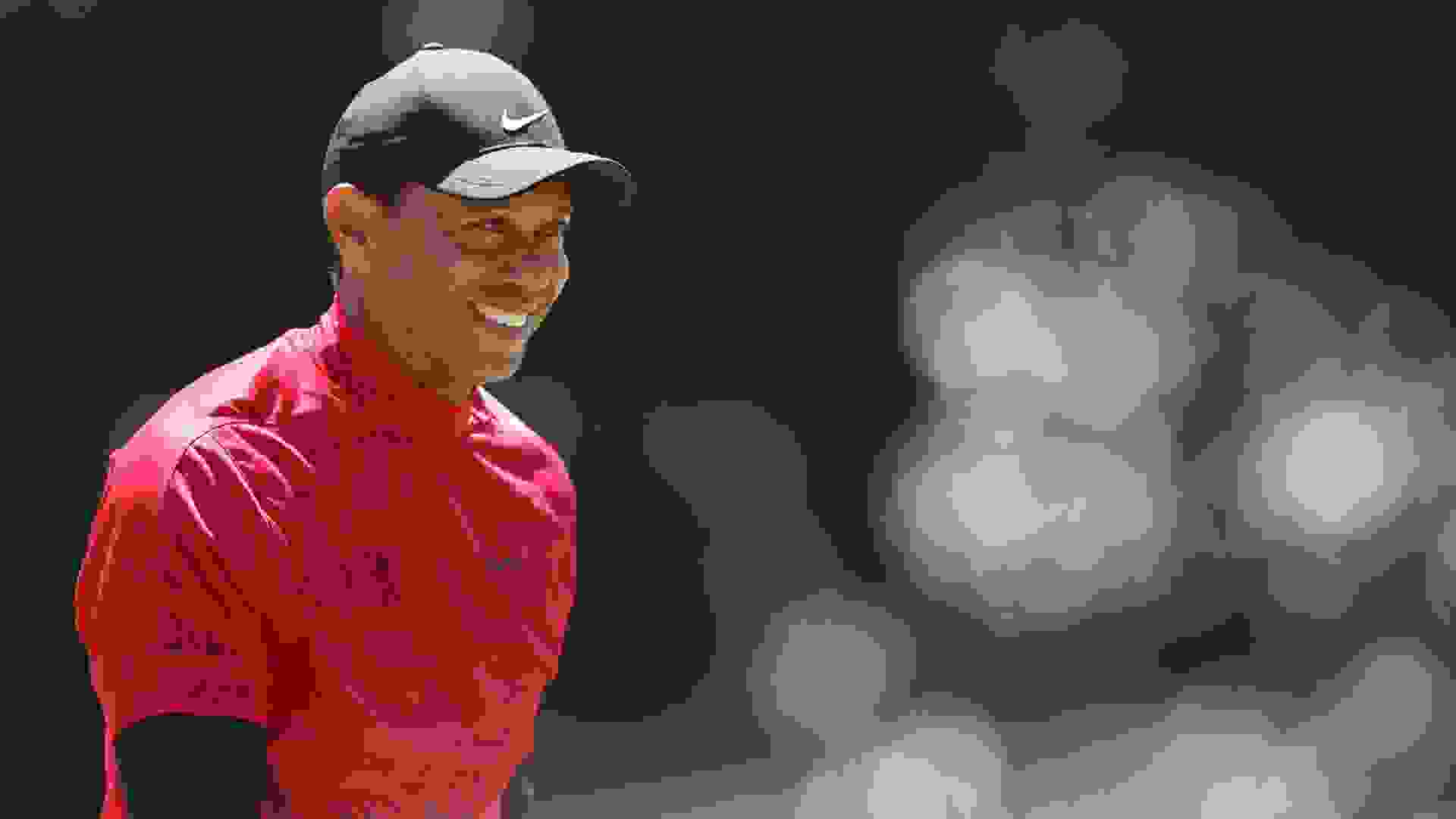 Tiger Woods, 46, is an American professional golfer who is considered to be one of, if not the greatest player of all time. Find: 8 Items Around Your Home That May Be Worth More Than You ThinkRead: 22…
READ MORE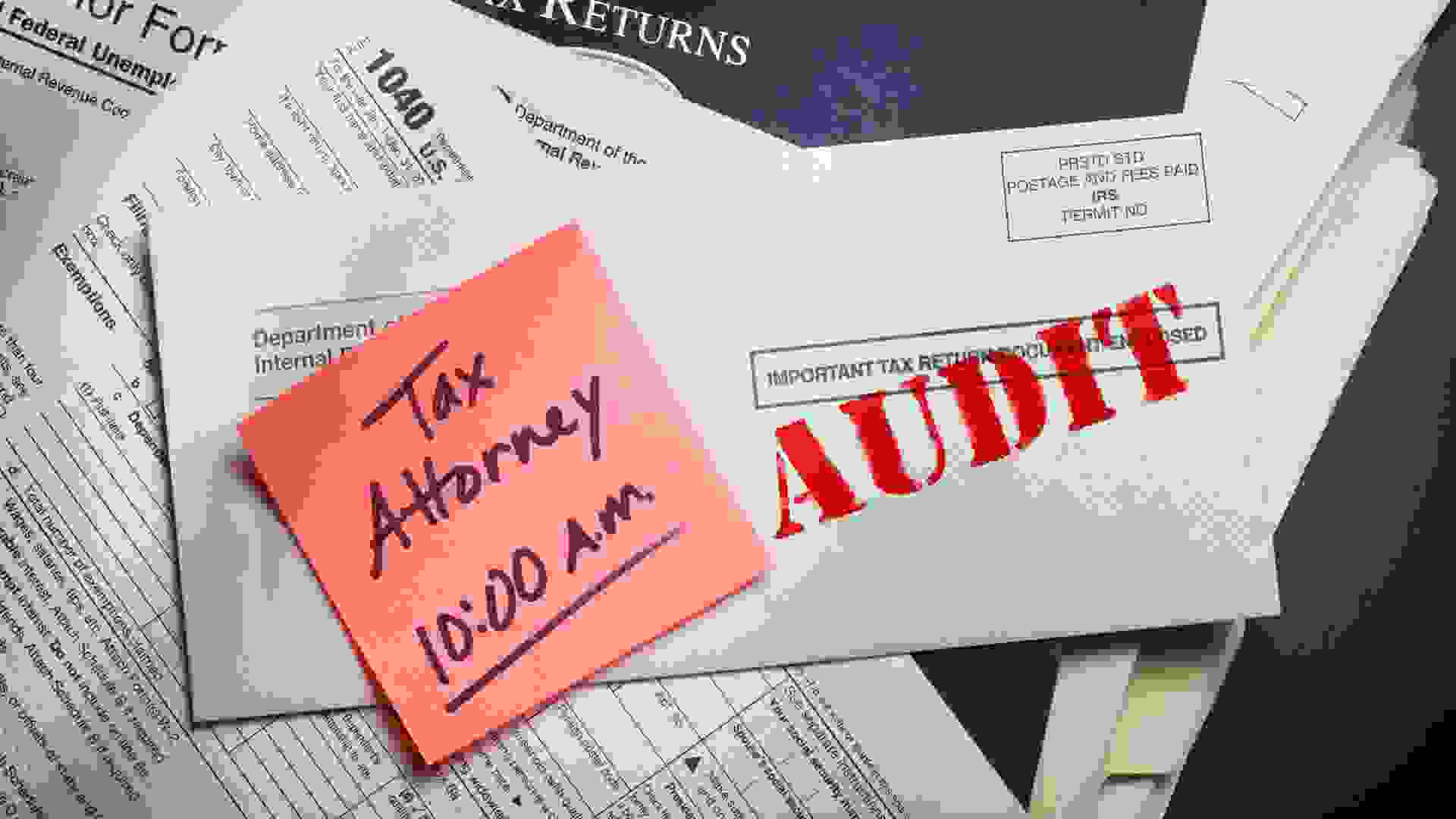 The IRS has come under increased scrutiny during the COVID-19 pandemic for a massive backlog of unprocessed returns and mounting complaints about poor customer service. But as new government research…
READ MORE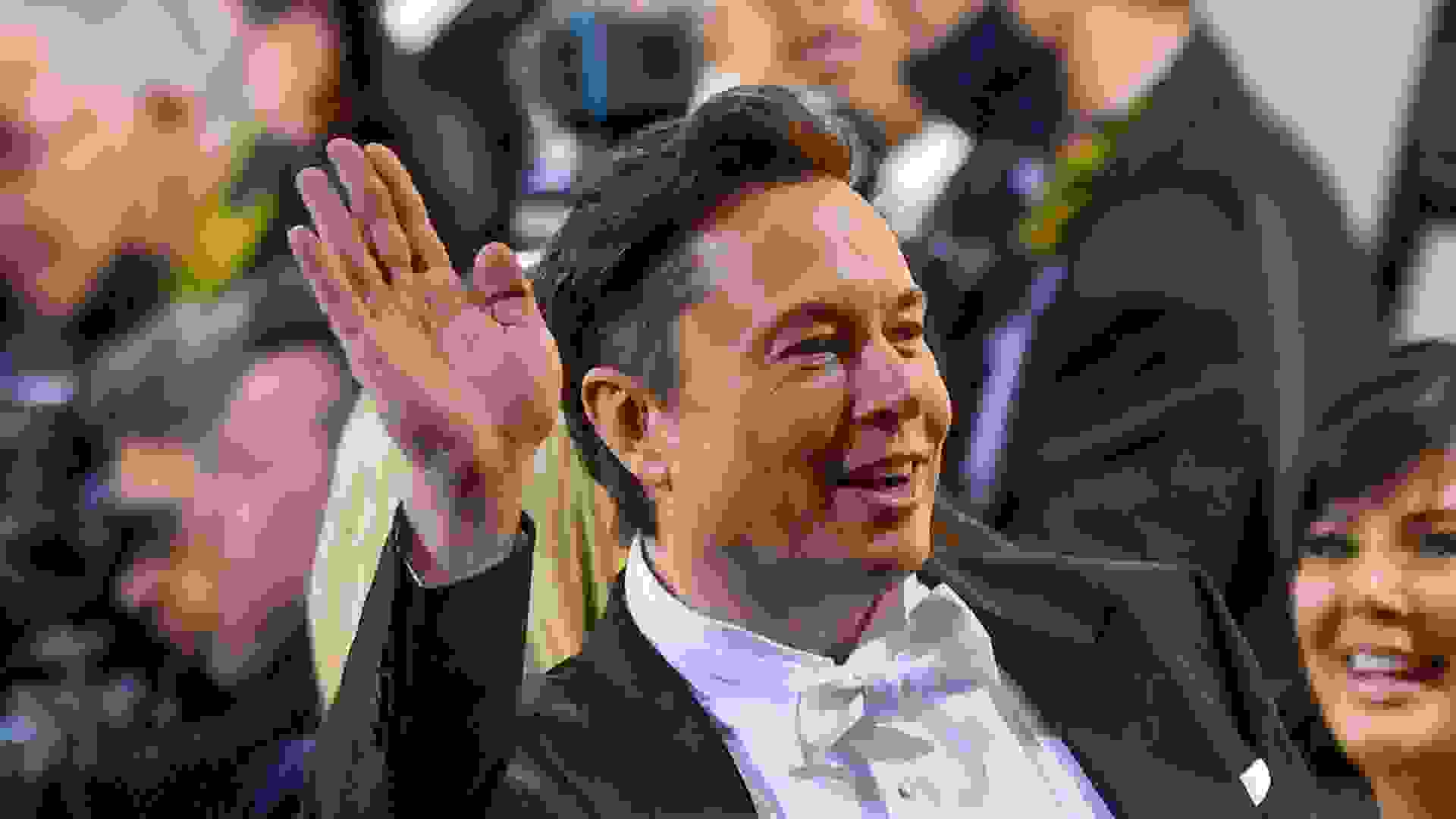 Tesla stock prices dropped more than 6%, down to roughly $715, around mid-day of May 18 after it was announced that the electric vehicle manufacturer lost its spot on the S&P 500 ESG index. The…
READ MORE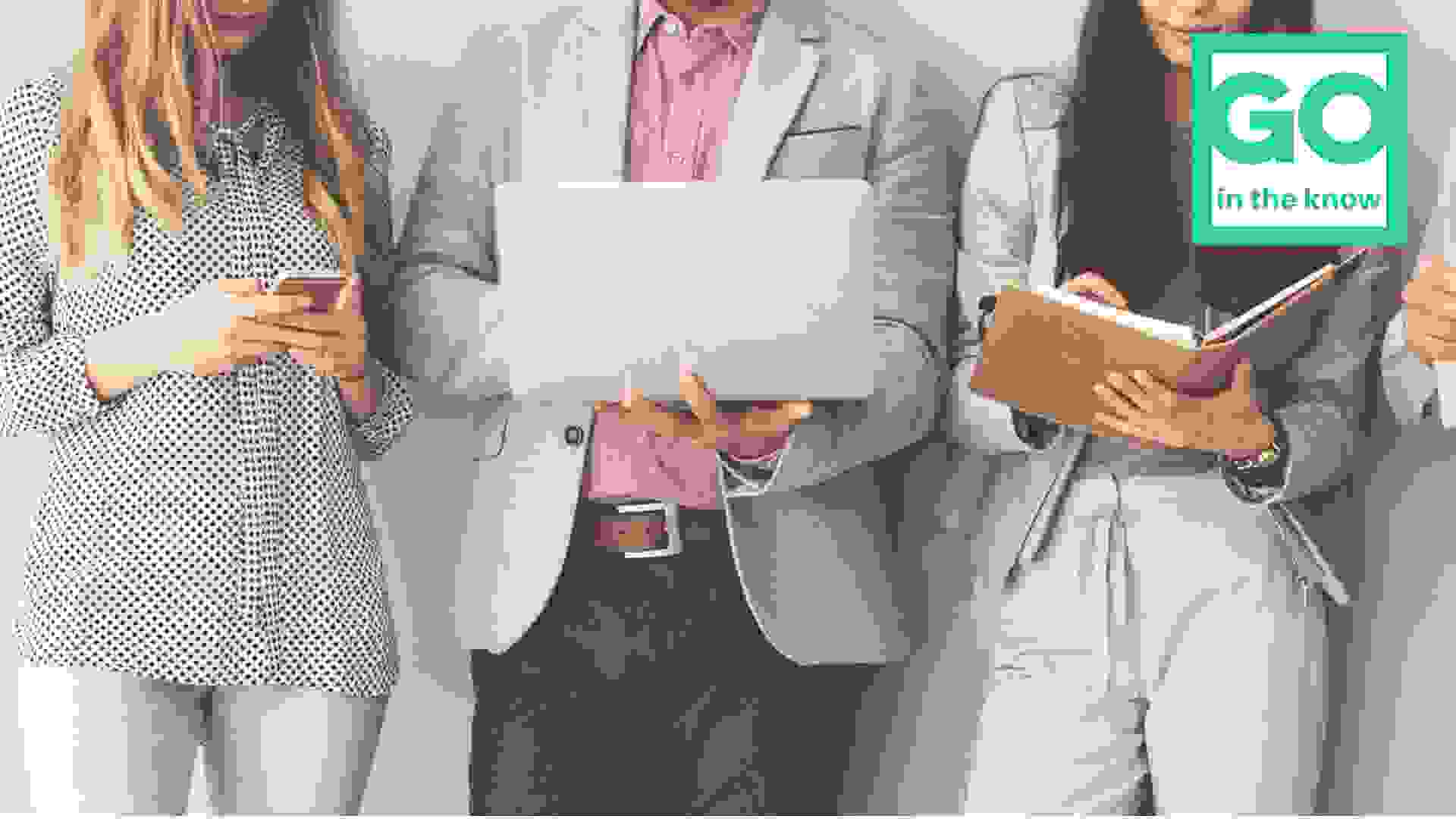 Believe it or not, today is the most popular workday of the week (more on that later). However, we are still doing the same thing we do every workday — bringing you the top financial stories you need…
READ MORE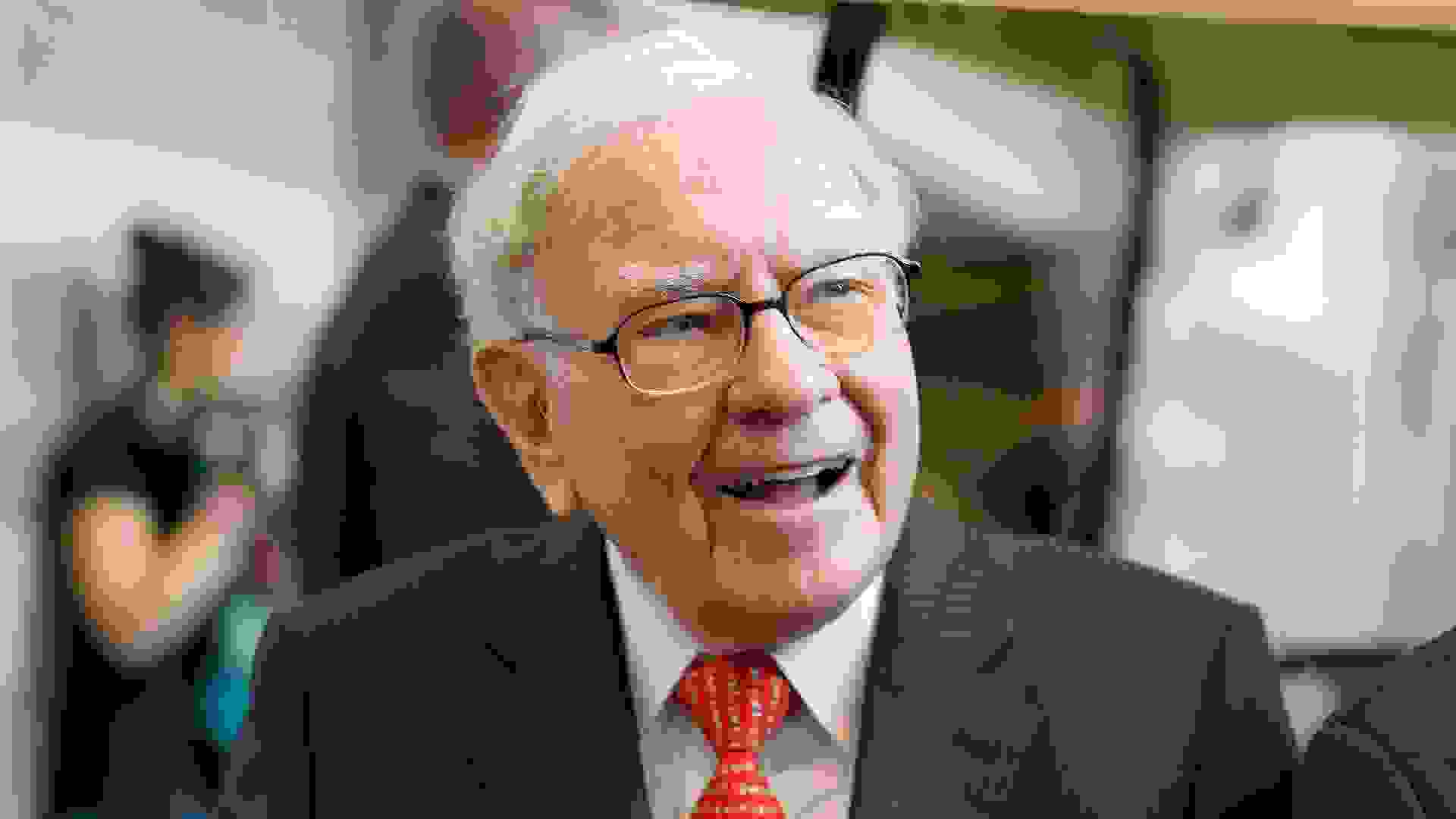 When Warren Buffett pulls out of a stock, Wall Street takes notice. Wells Fargo learned that lesson early this week after Buffett's Berkshire Hathaway disclosed that it sold its remaining shares in…
READ MORE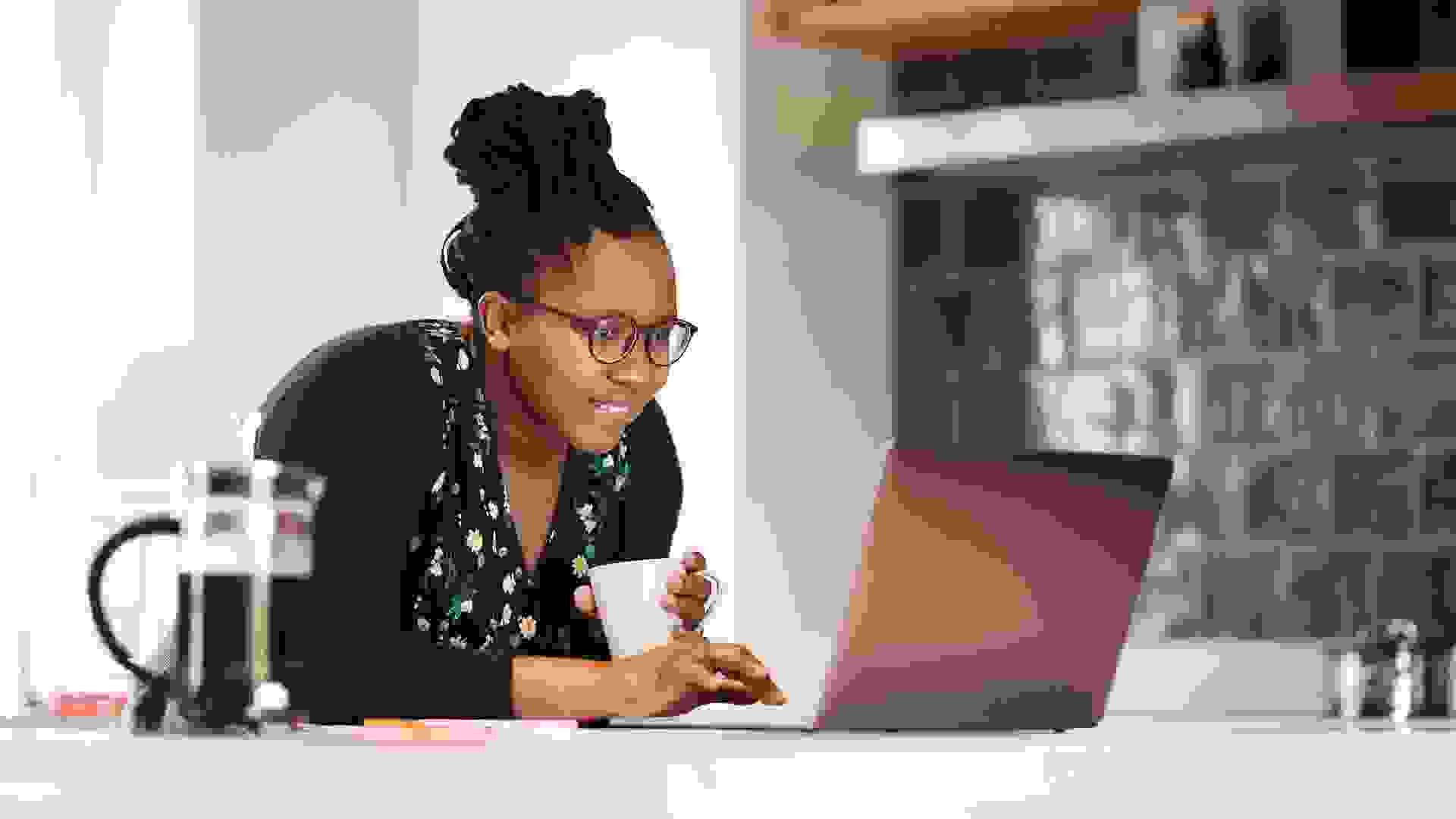 Almost all banks observe certain holidays and close. See if your bank is closed today & when the next banking holidays are to avoid going to a closed a bank.
READ MORE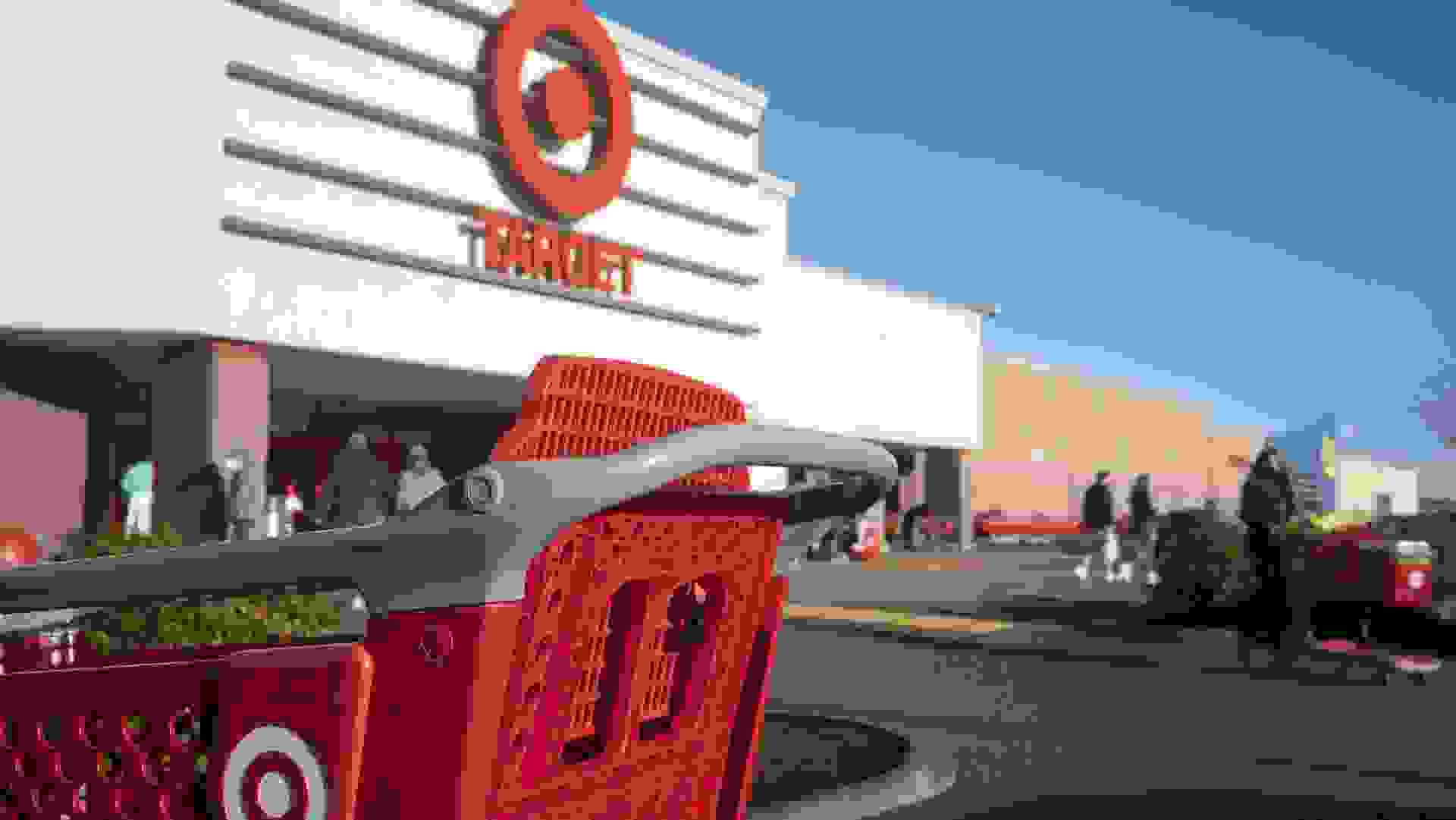 Stock for big box retailer Target Corporation plummeted more than 25% in pre-market trading on May 18. Discover: 15 Cheap, Beautiful Places To Retire More: 10 Costco Brand Items With the Best Bargains…
READ MORE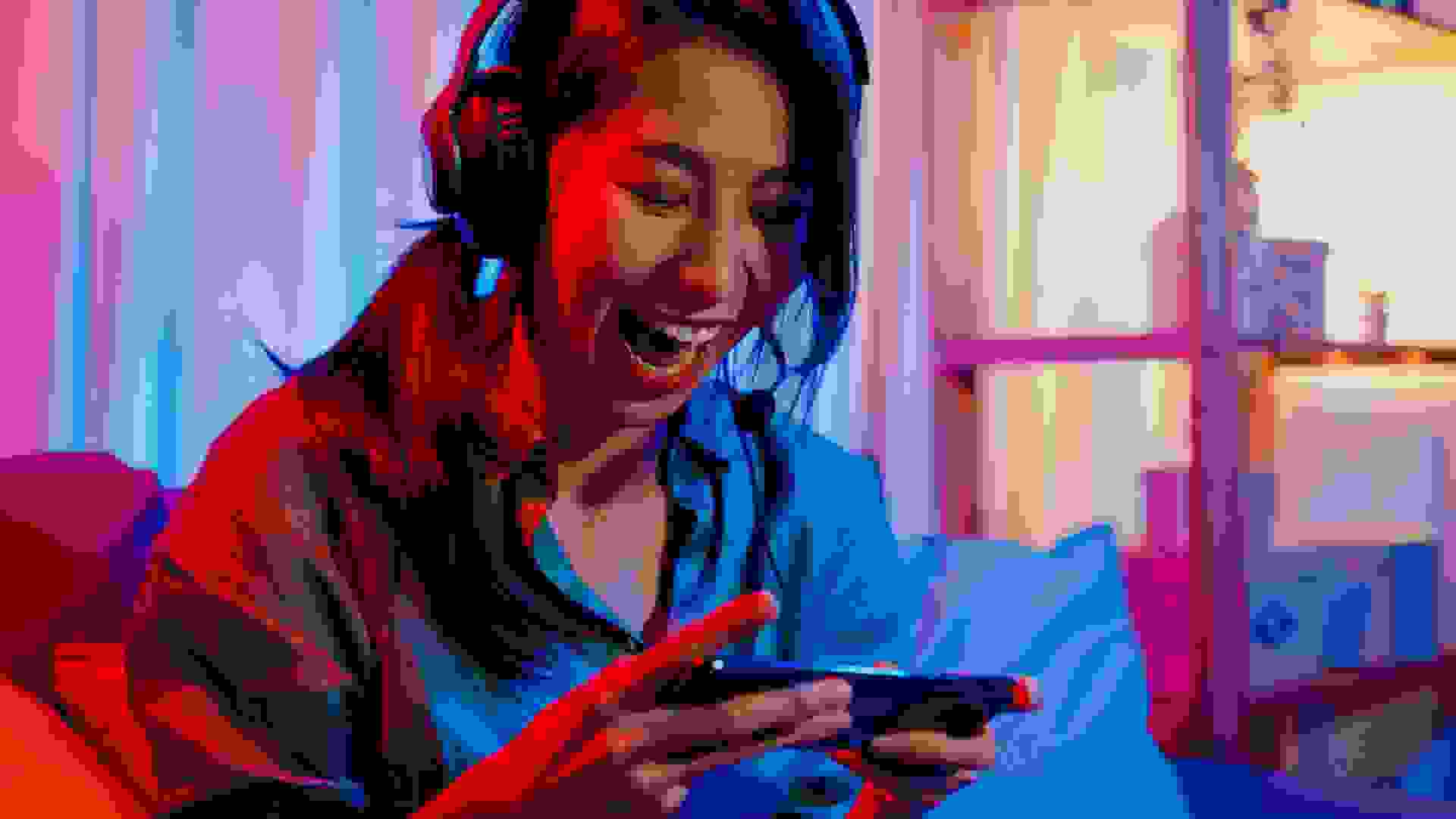 As mobile providers Verizon and AT&T announced rate increases, prepaid wireless provider Boost Mobile revealed that customers can get free wireless service by playing games. In a news release…
READ MORE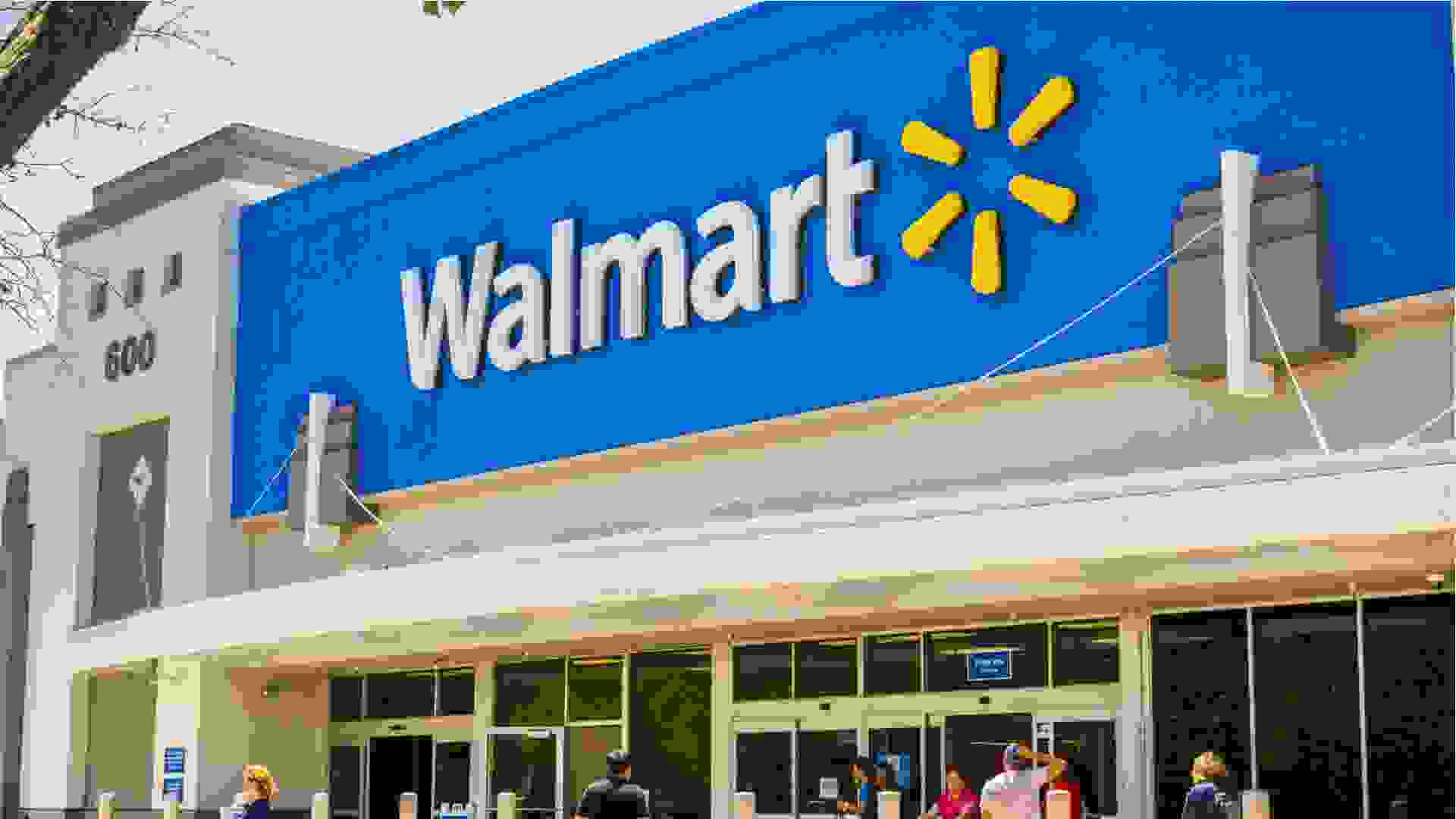 Dollar stores are great ways to save money. They're especially convenient when you're in a pinch and need small quantities of just one or two items. SNAP Schedule 2022: May PaymentsRead More: 25 Extra…
READ MORE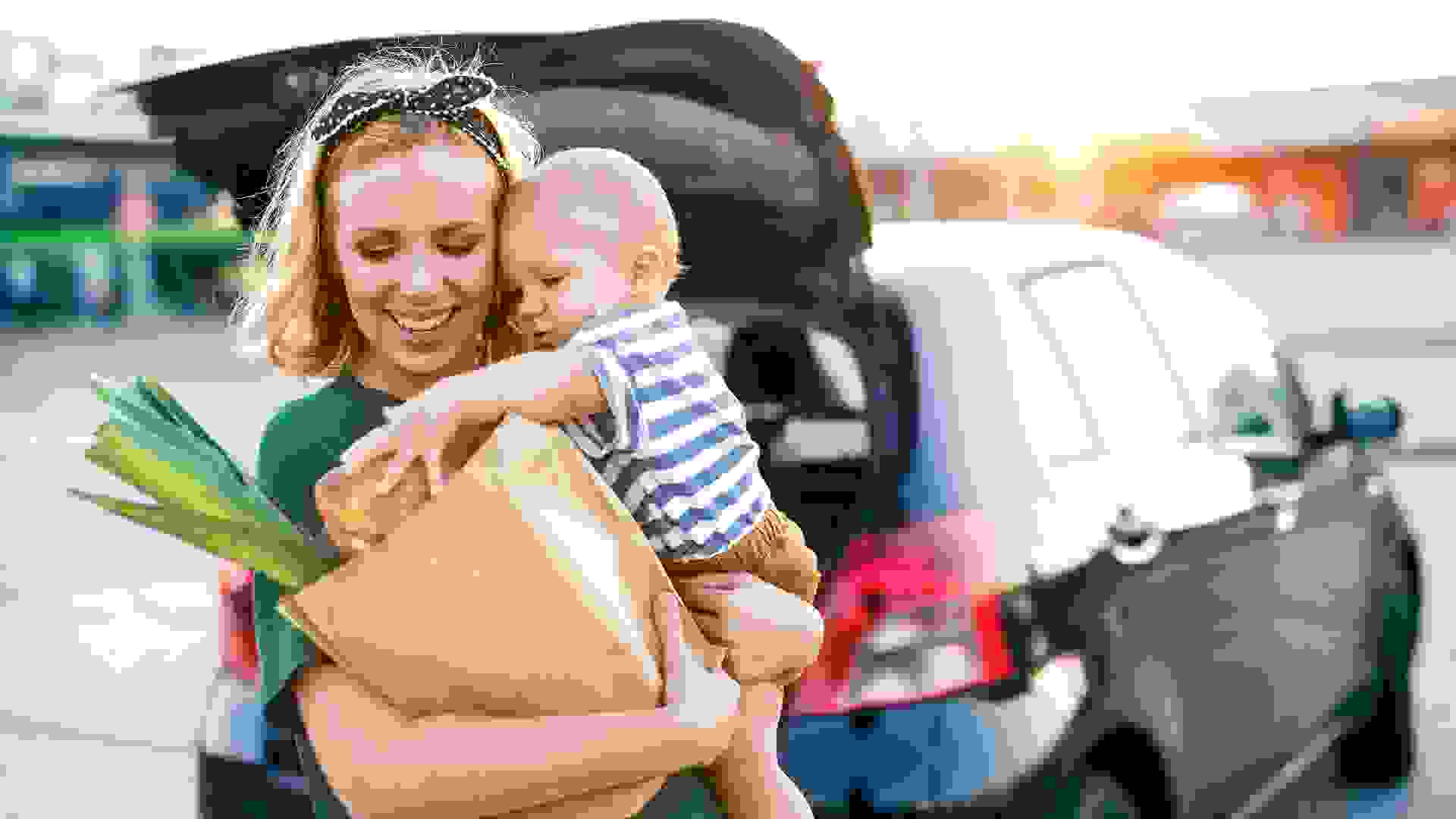 Supplemental Nutrition Assistance Program benefits, or food stamps as they are more commonly known, are monthly cash benefits paid out to low-income individuals and families who meet certain income…
READ MORE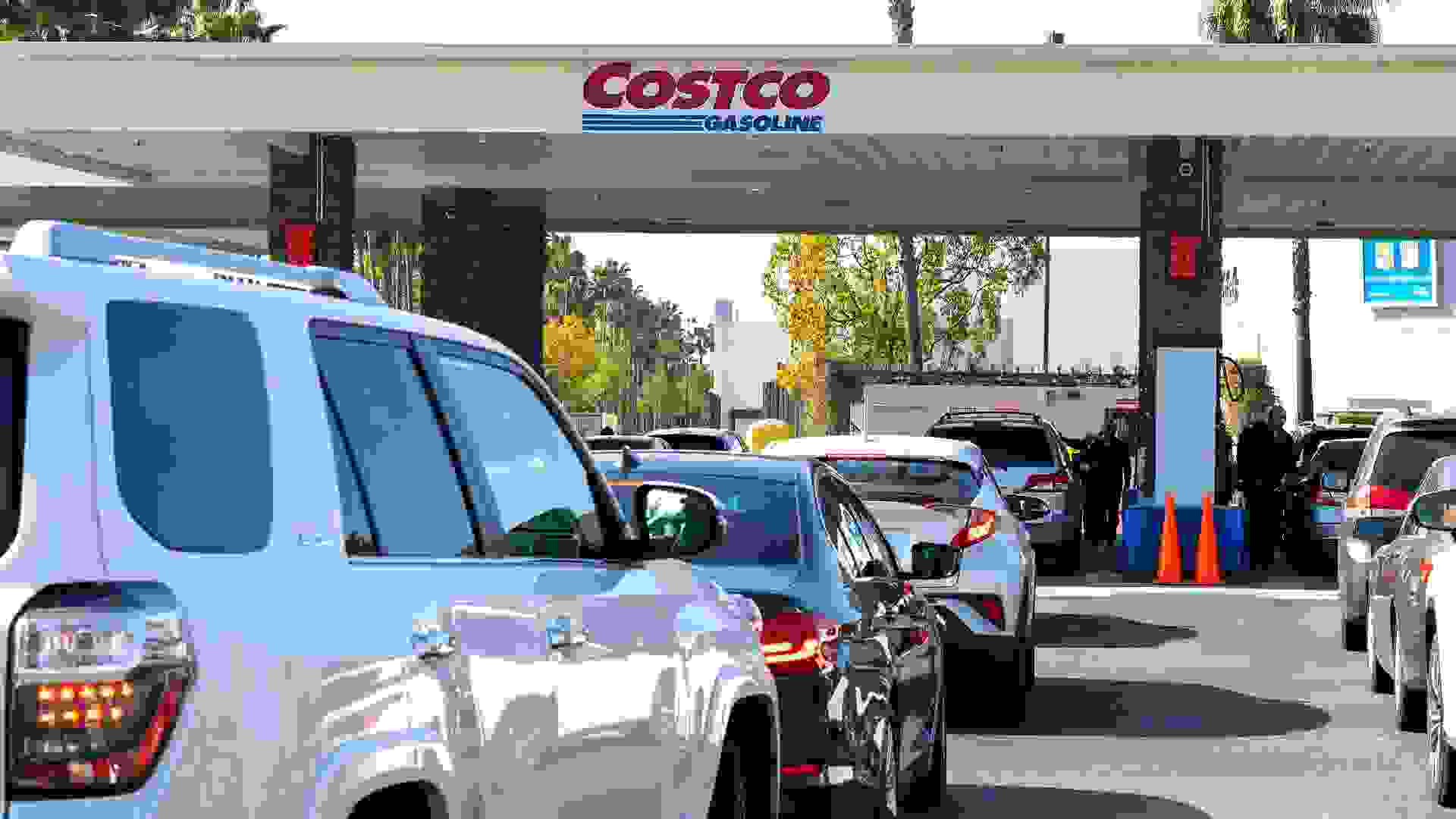 The one thing most Americans had going for them during the current runup in gasoline prices is that they could always say, "Well at least I don't have to pay as much as they do in California." But…
READ MORE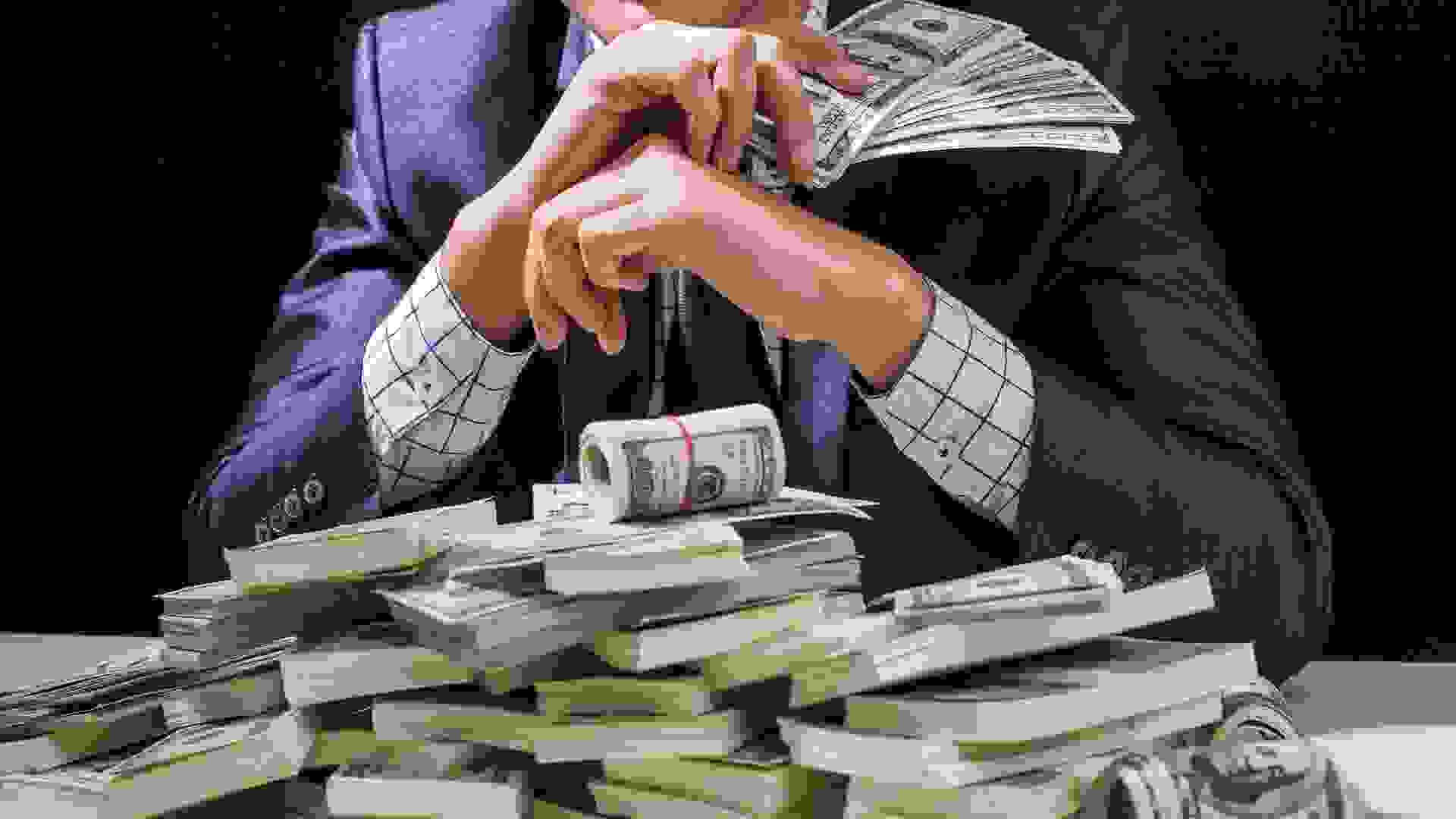 Americans tend to be an optimistic bunch when it comes to wealth, with more than half figuring they'll be rich one day, according to a new survey from RubyHome. But the definitions of "rich" vary…
READ MORE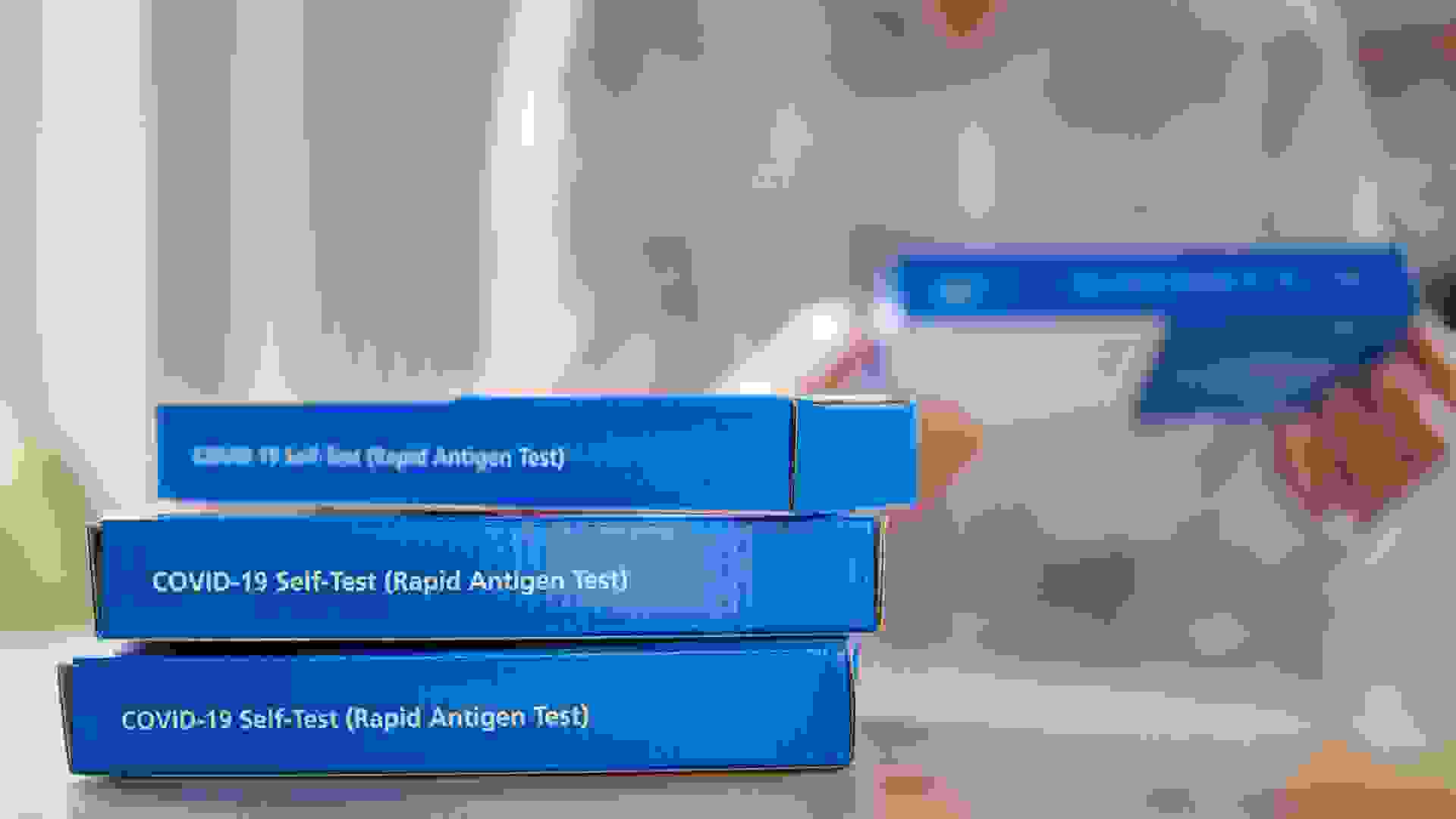 The U.S. government is now making it easier than ever to get at-home COVID-19 tests free of charge, so you can easily test whenever you suspect you may have coronavirus. See: Unplug These Appliances…
READ MORE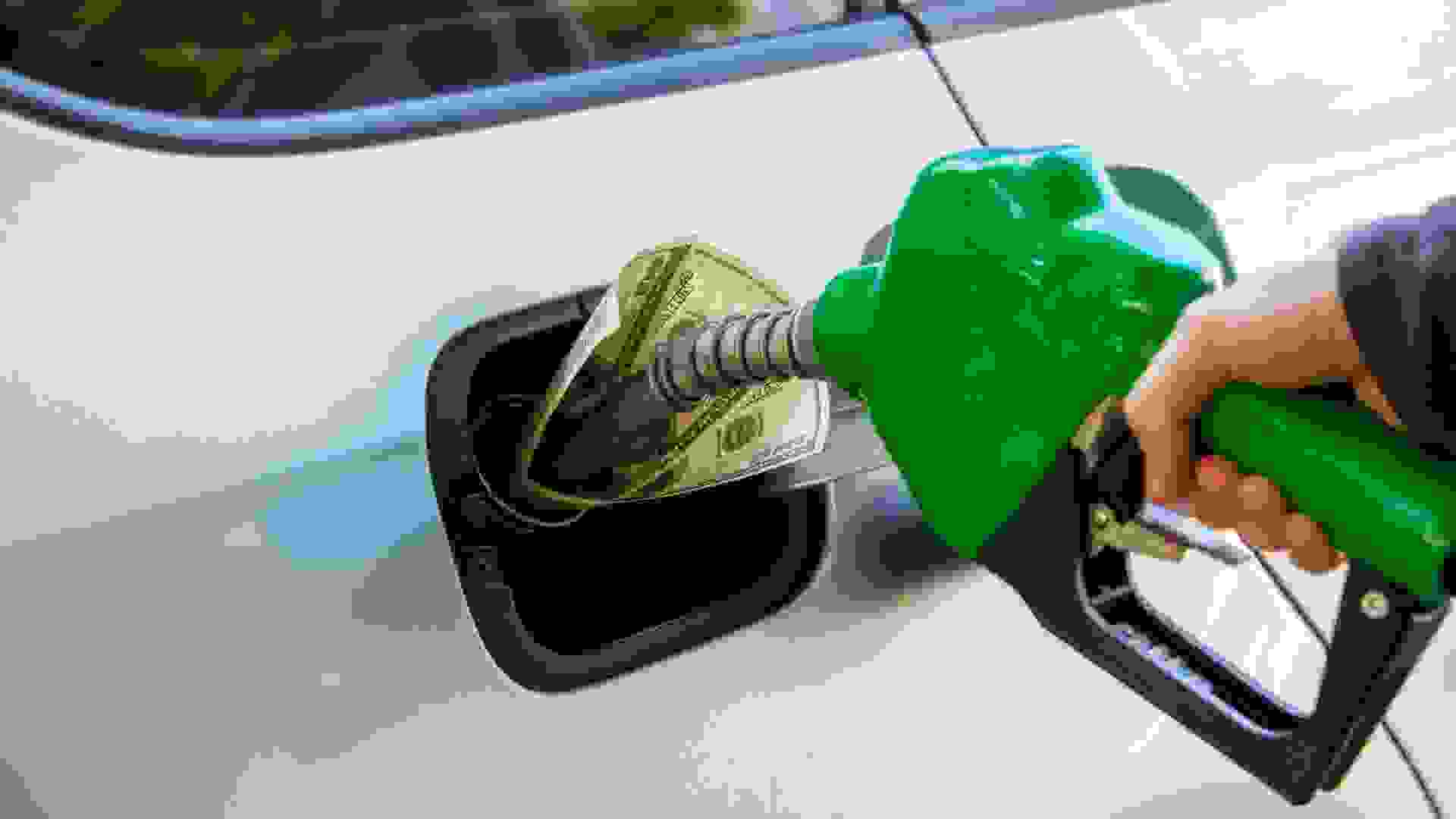 If you plan to road trip around the United States this summer, be prepared to pay $4 a gallon for gas no matter where you stop. For the first time ever, the average price of gasoline is $4 or higher…
READ MORE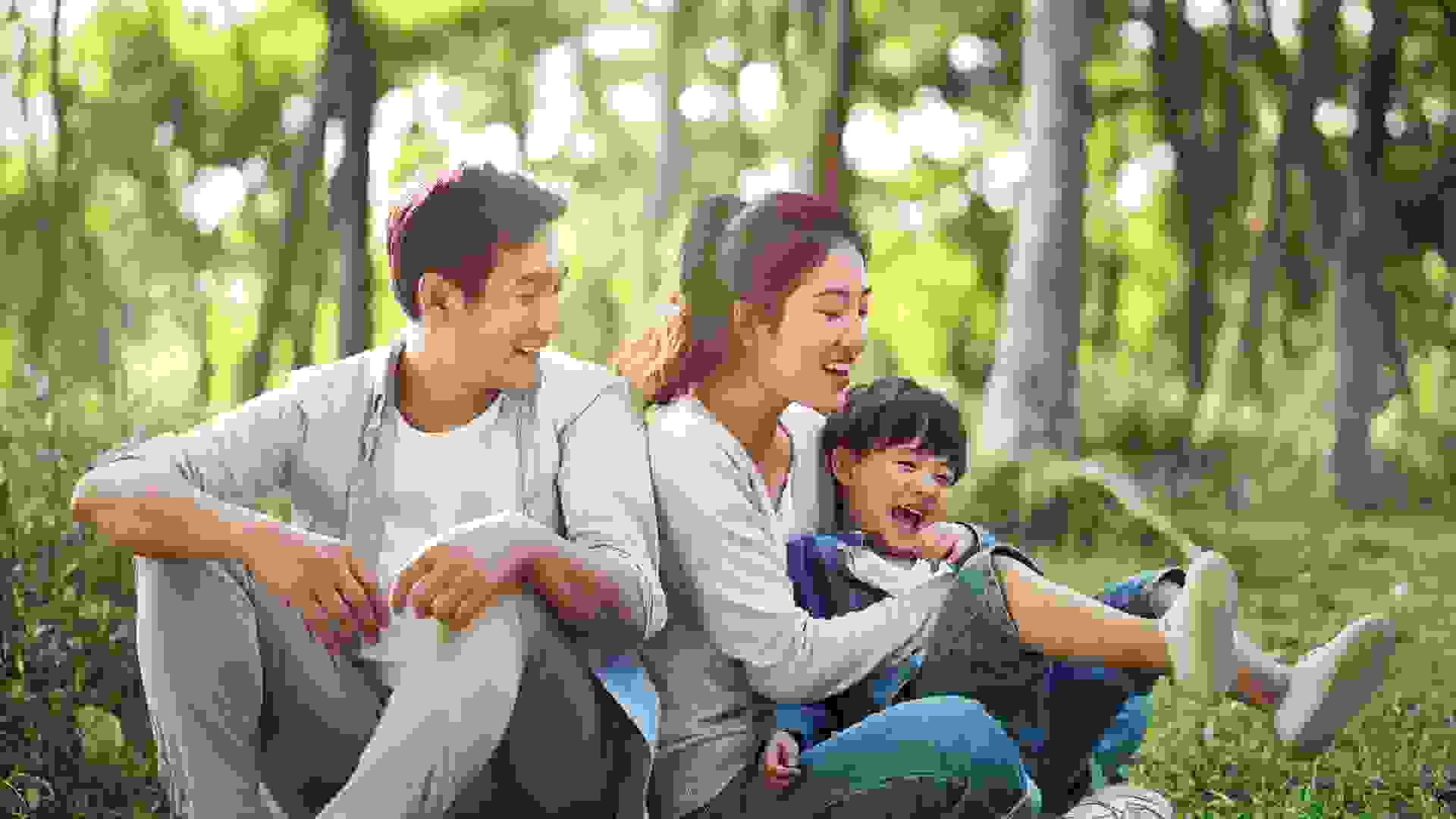 After President Biden's American Rescue Plan Act significantly increased the Child Tax Credit's value and expanded family eligibility for 2021, the credit is reverting to its original, pre-pandemic…
READ MORE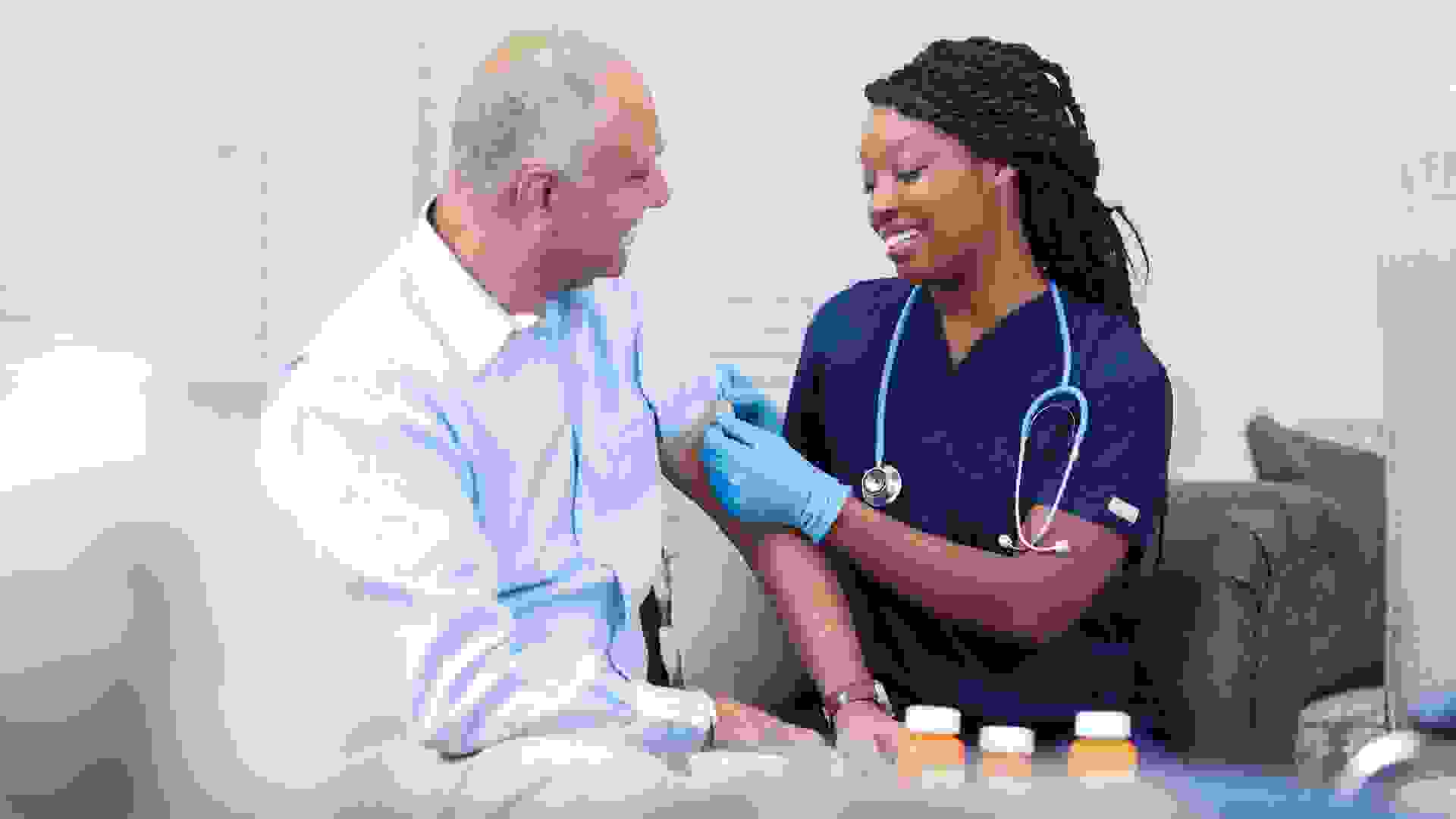 One of the main challenges facing retirees in the United States is figuring out how to pay for healthcare. On that count, most Americans are way out of sync when it comes to meeting their medical care…
READ MORE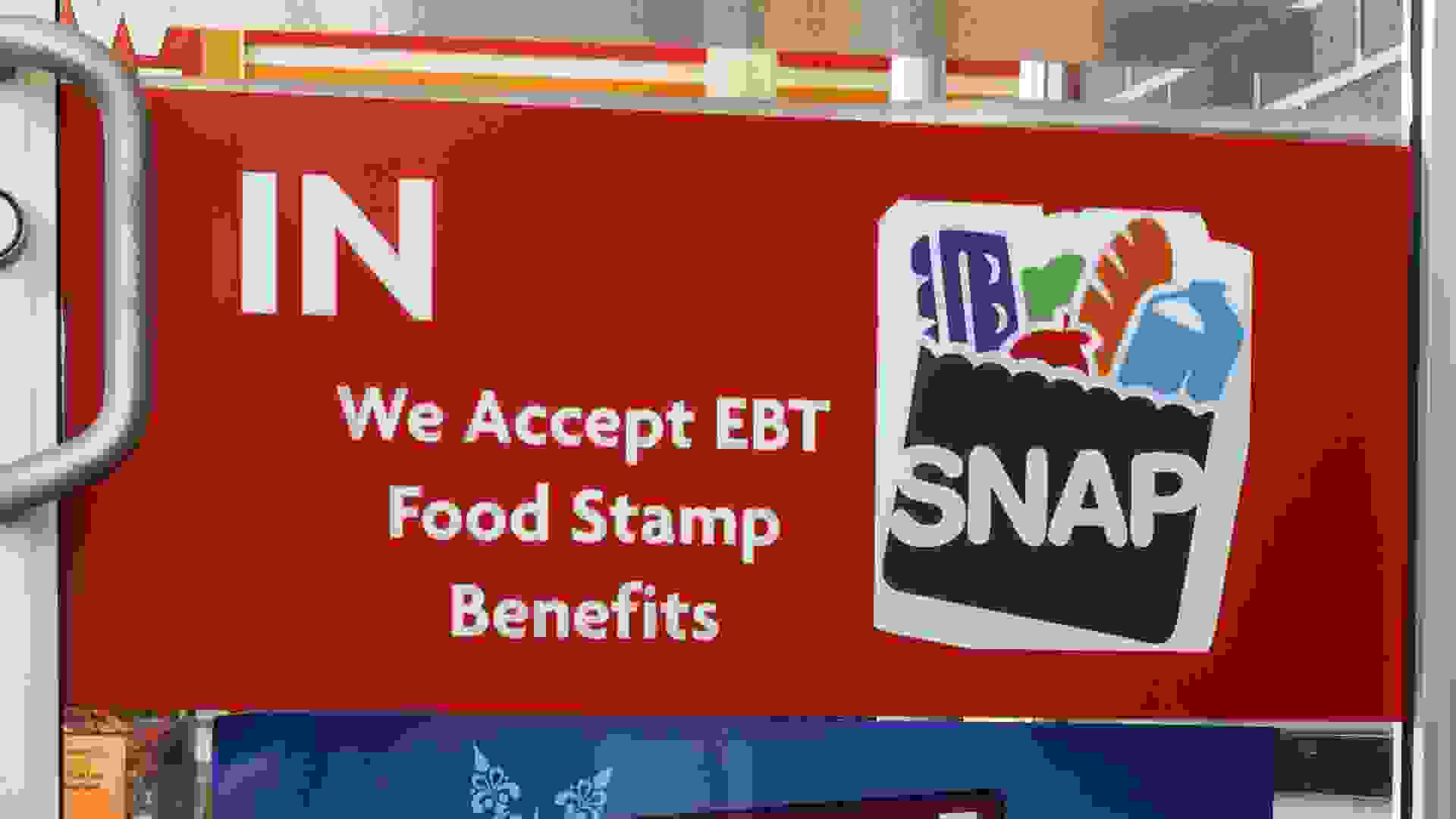 If you receive Supplemental Security Income (SSI), you may also be eligible for Supplemental Nutritional Assistance Program (SNAP) benefits. To make it even easier, when you apply for SSI, the Social…
READ MORE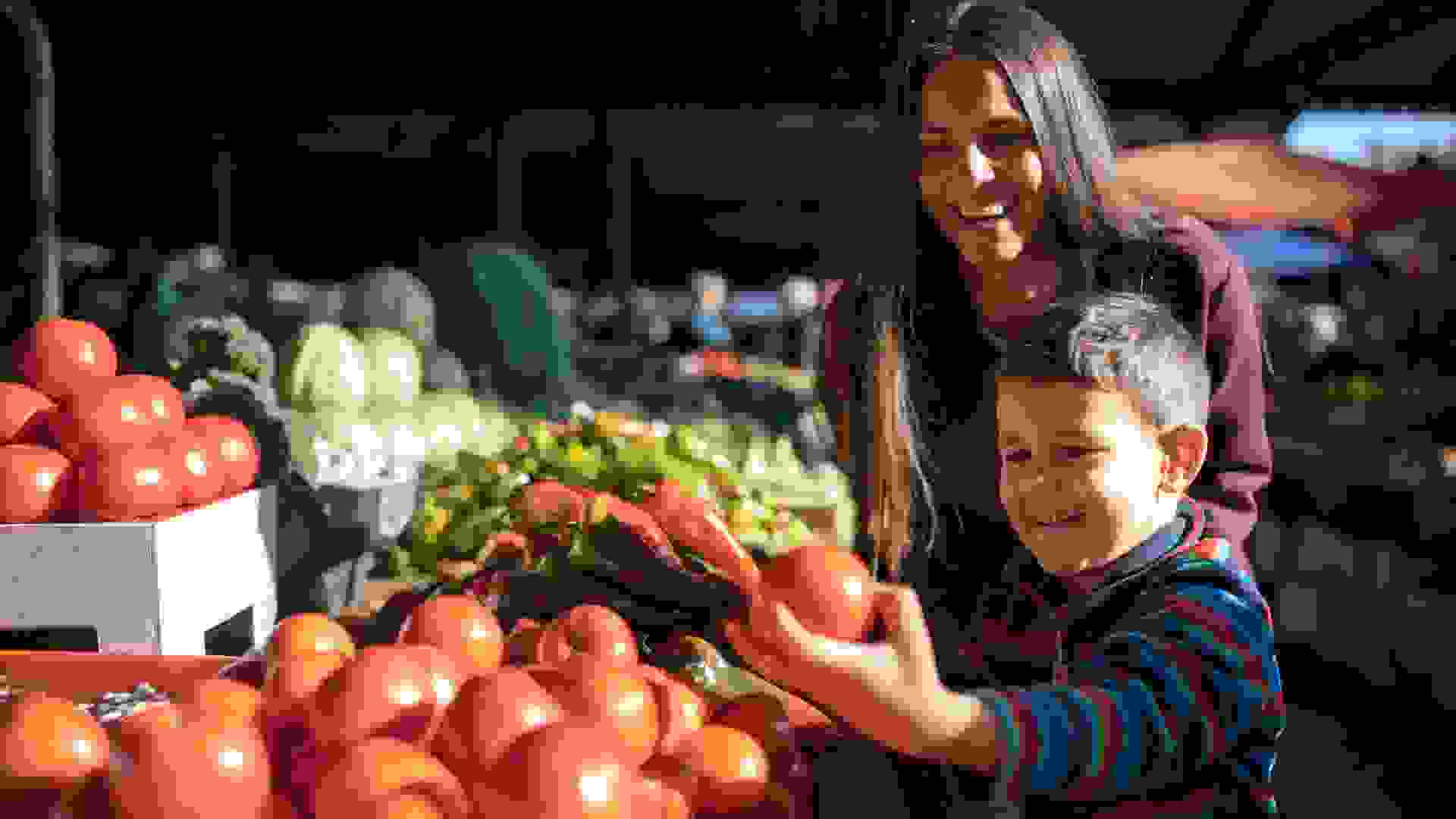 Most major grocery store chains and retailers accept EBT cards to purchase SNAP-eligible items, but you can also use your SNAP EBT at participating farmers' markets to purchase fresh produce. SNAP…
READ MORE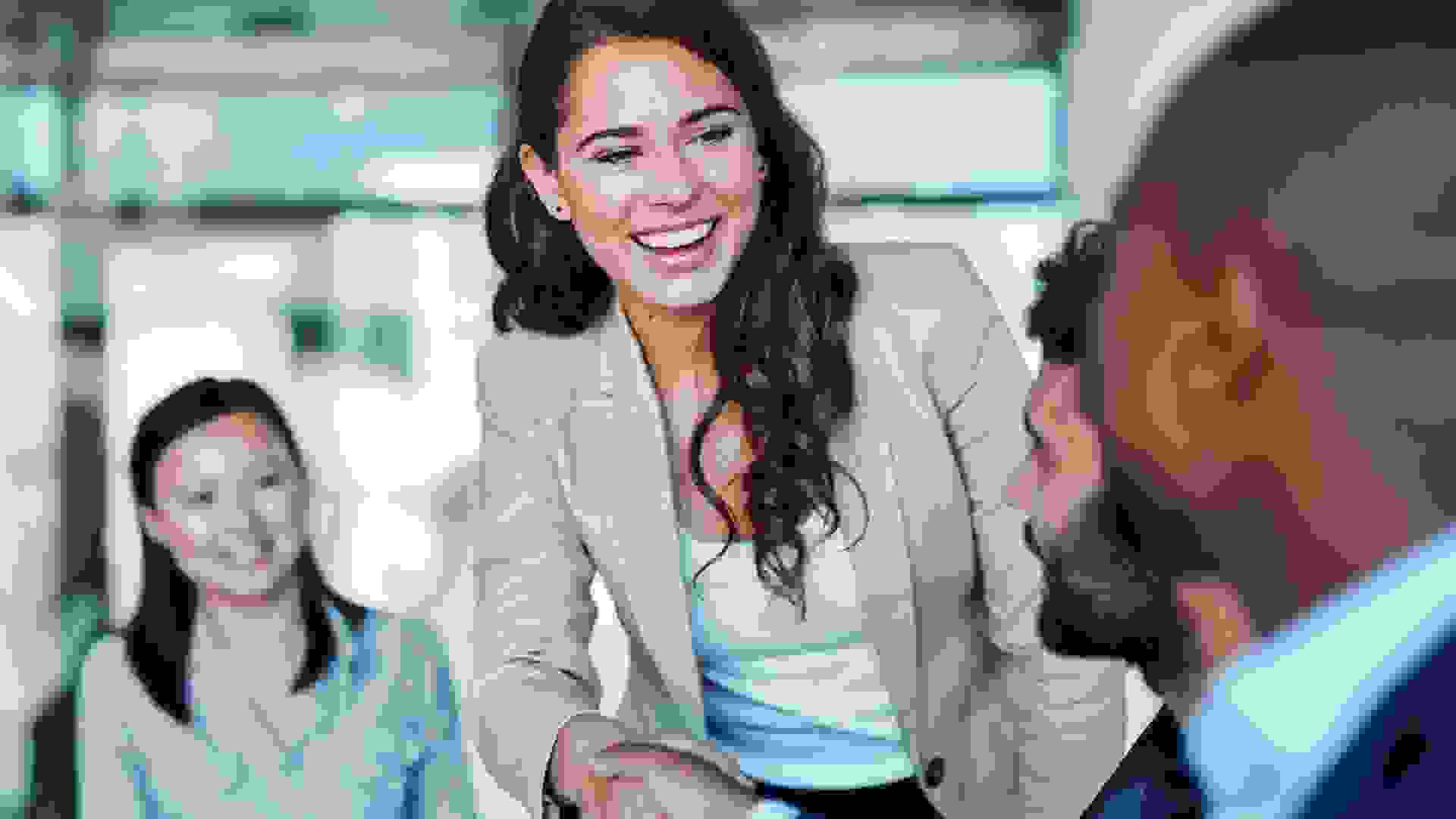 Prior to the COVID-19 pandemic, about the only thing Wednesday was notable for is the ridiculous way it's spelled. Oh, and there's that whole "Hump Day" thing often talked about around the water…
READ MORE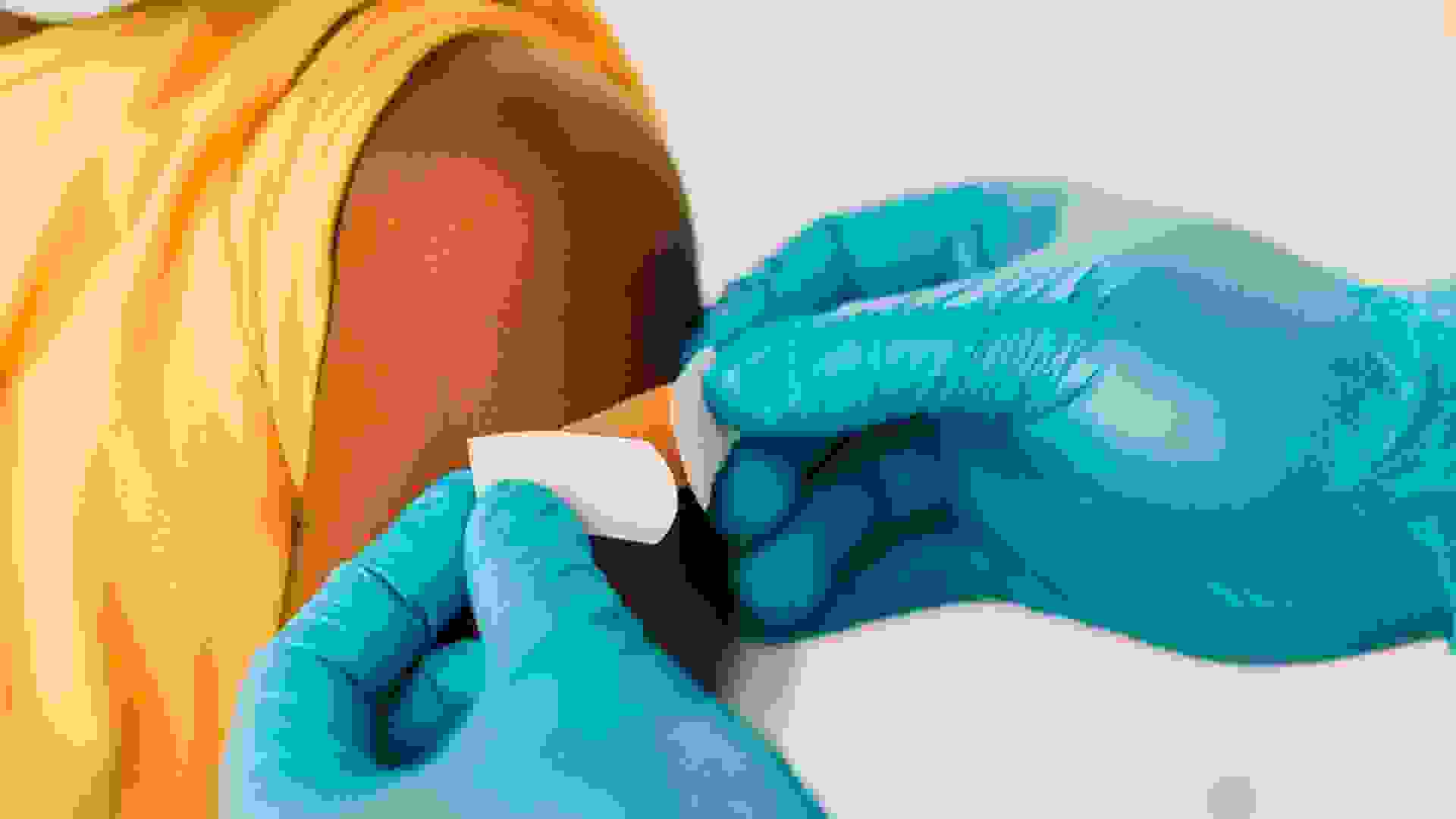 Pfizer stock moved higher in midday trading on May 17 after the U.S. Food and Drug Administration authorized a third booster shot of the pharmaceutical company's COVID-19 vaccine for children ages 5…
READ MORE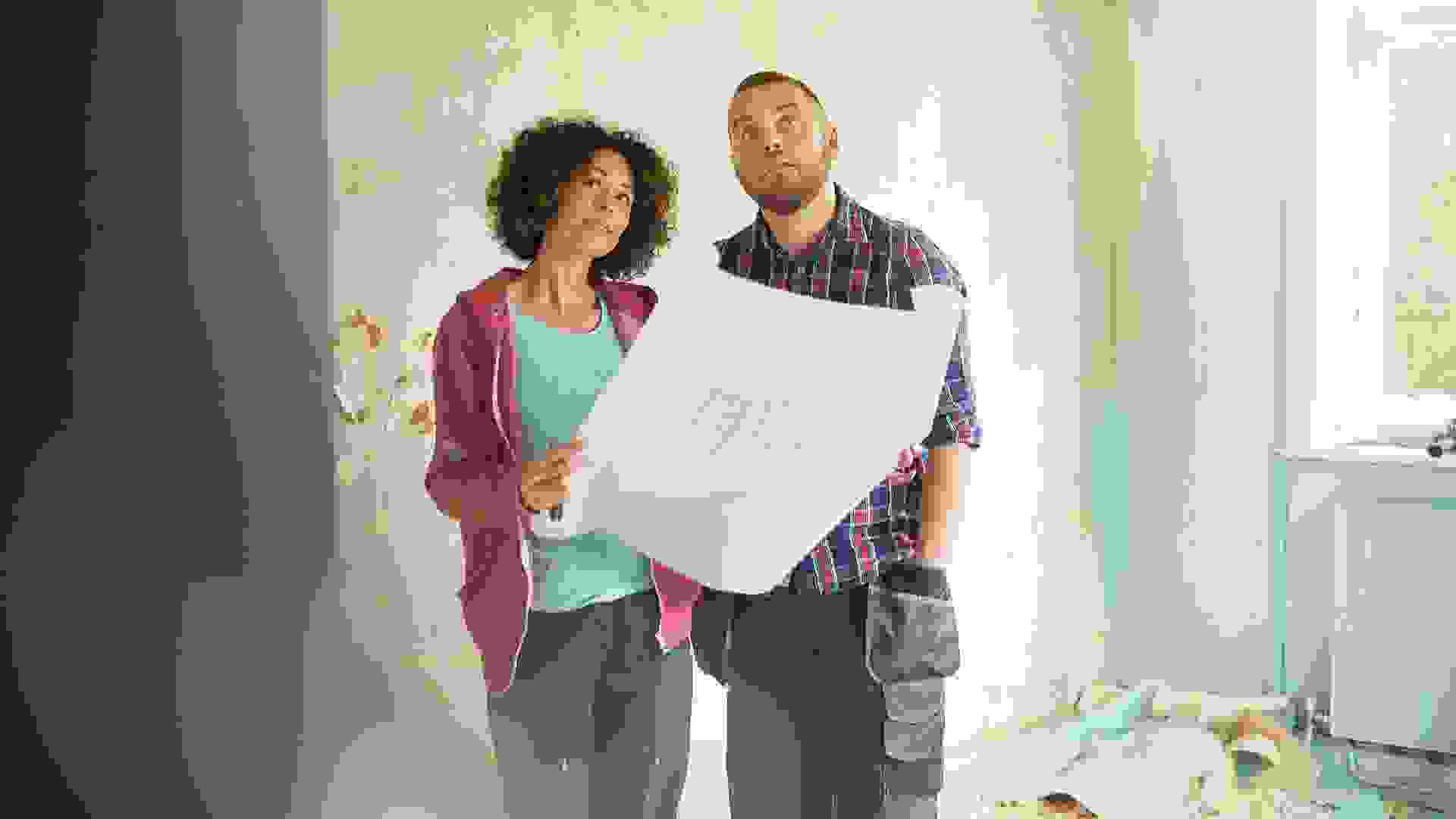 The seemingly never-ending rise of home values in the United States has led to a similar rise in house flipping, which involves buying and then quickly selling a home at a profit. As GOBankingRates…
READ MORE