Small Business Spotlight 2022
Spread the Word
Share with your friends and help a small business!
Featured Stories from the 2021 Small Business Spotlight on GOBankingRates
Related Articles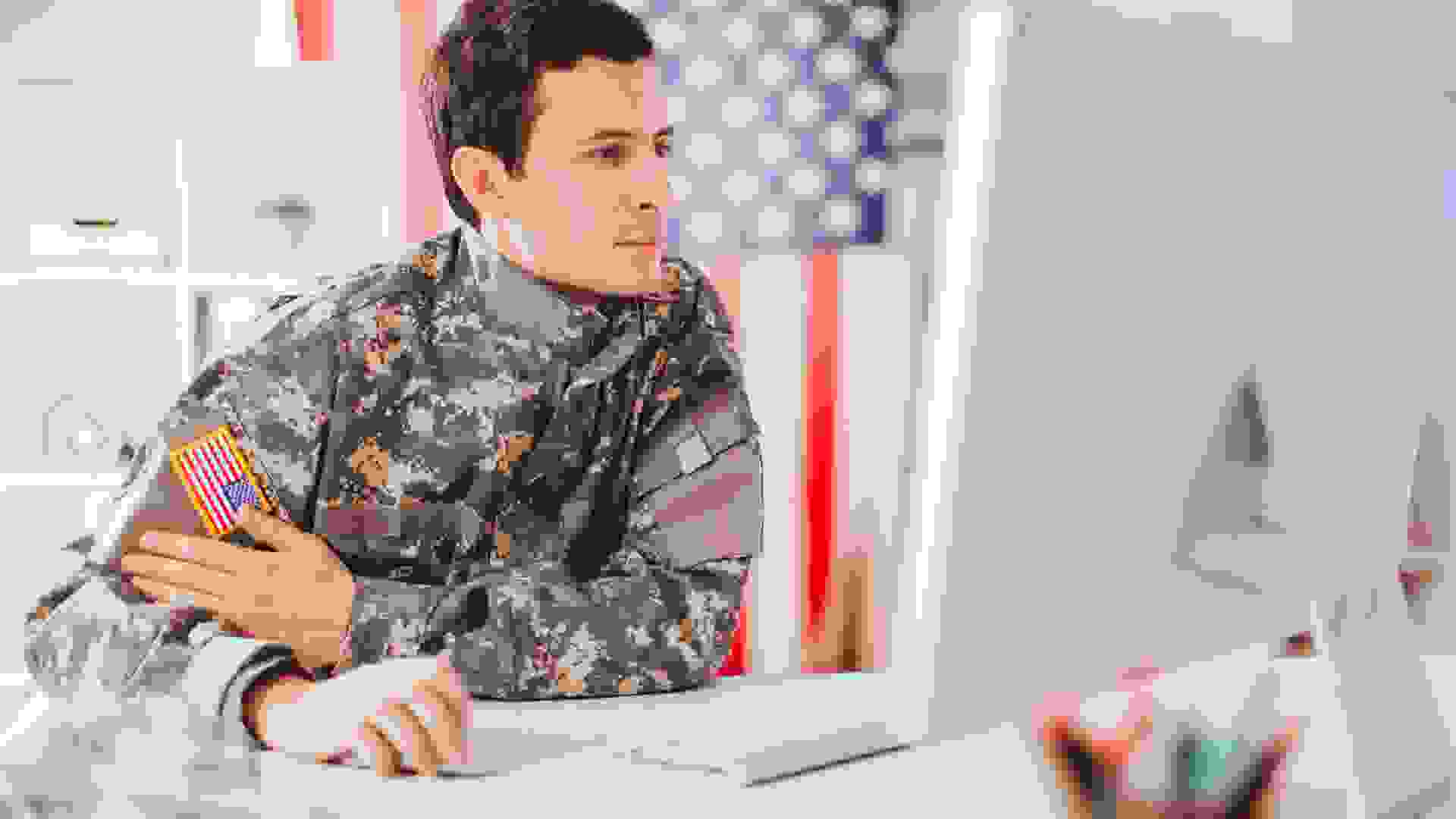 Save For Your Future
Sponsors of
Save For Your Future
Sponsors of
The Latest from GOBankingRates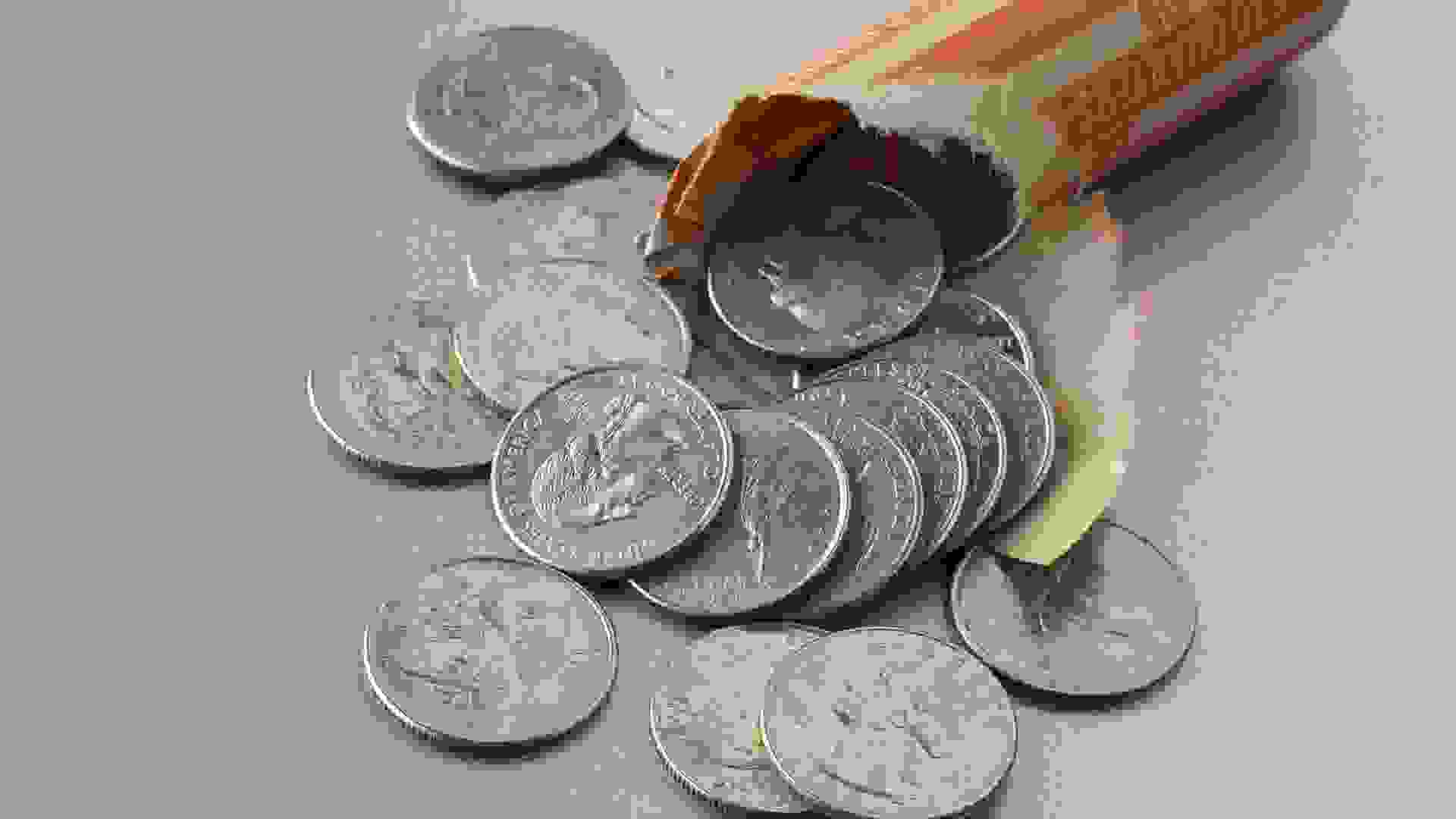 A single quarter could be worth more than $200 — and it has nothing to do with inflation. Learn: 5 Collector's Items Worth Selling for Extra CashExplore: 22 Side Gigs That Can Make You Richer Than a…
READ MORE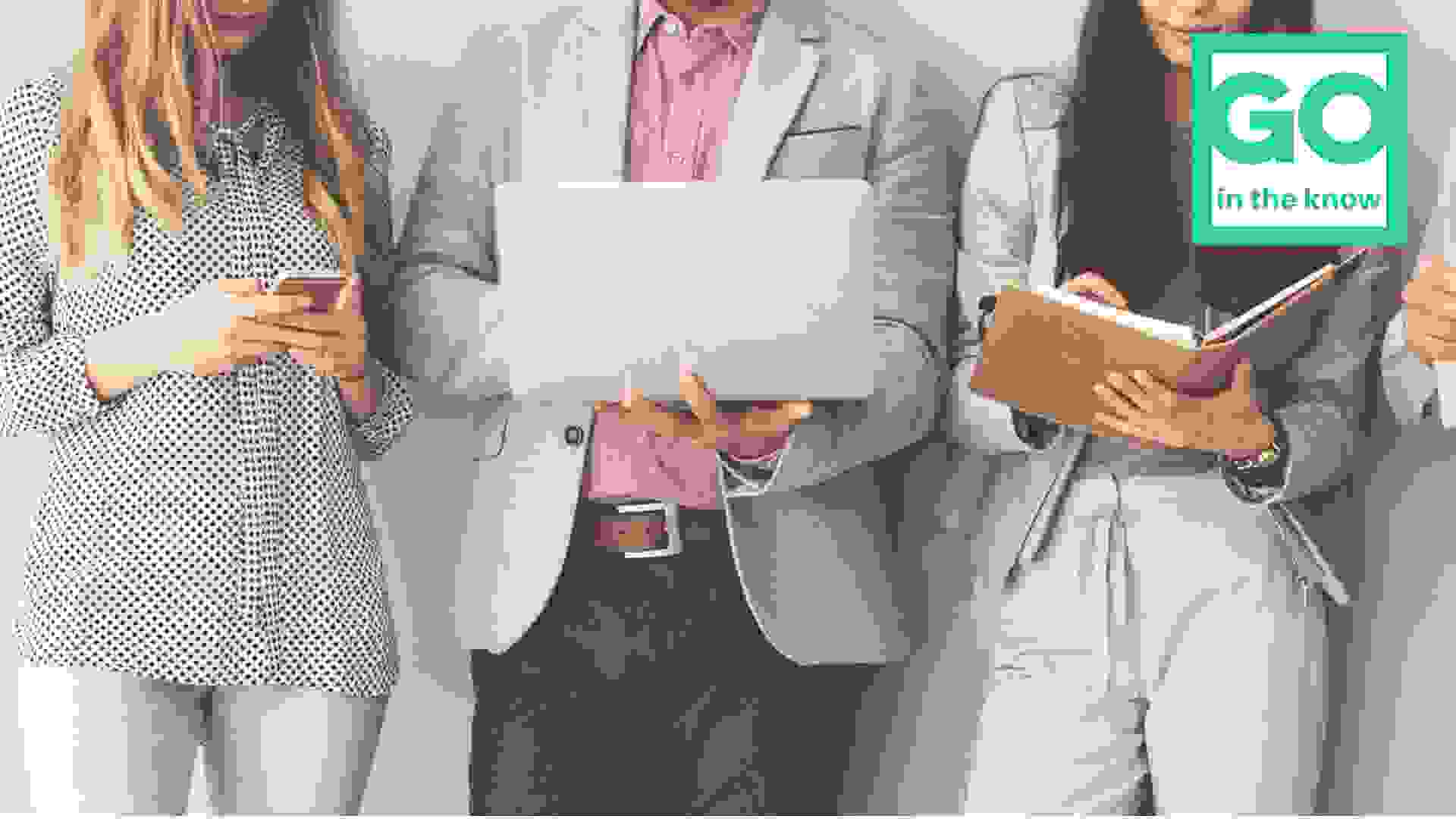 Inflation is still near a 40-year high, but it also may be showing signs of slowing. It's a classic case of "glass half full or half empty." Either way, GOBankingRates is staying steady with the…
READ MORE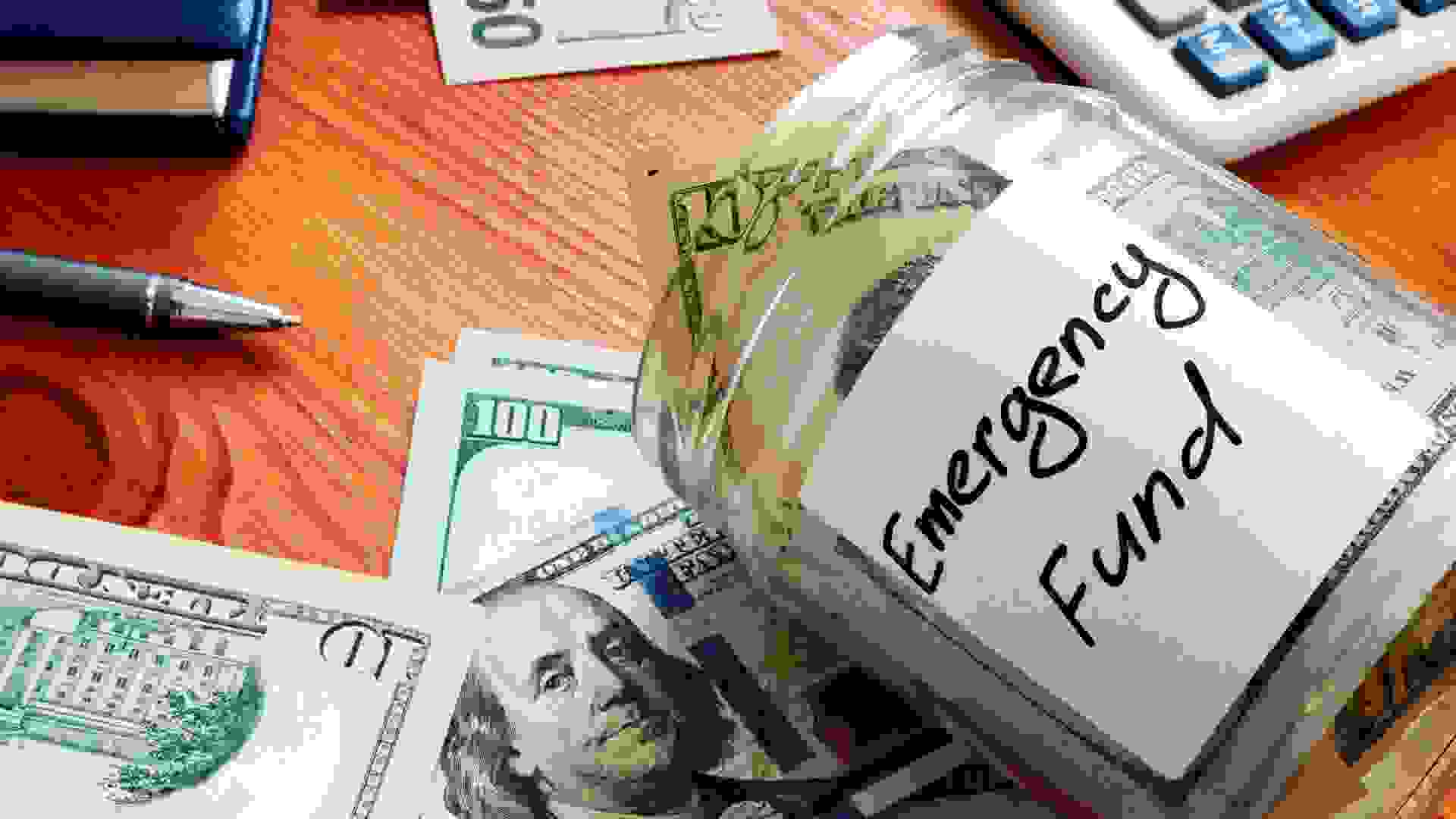 Although plans of additional stimulus funds to help American households during the pandemic have fallen flat in Congress, eight states are providing additional financial help to those who need it…
READ MORE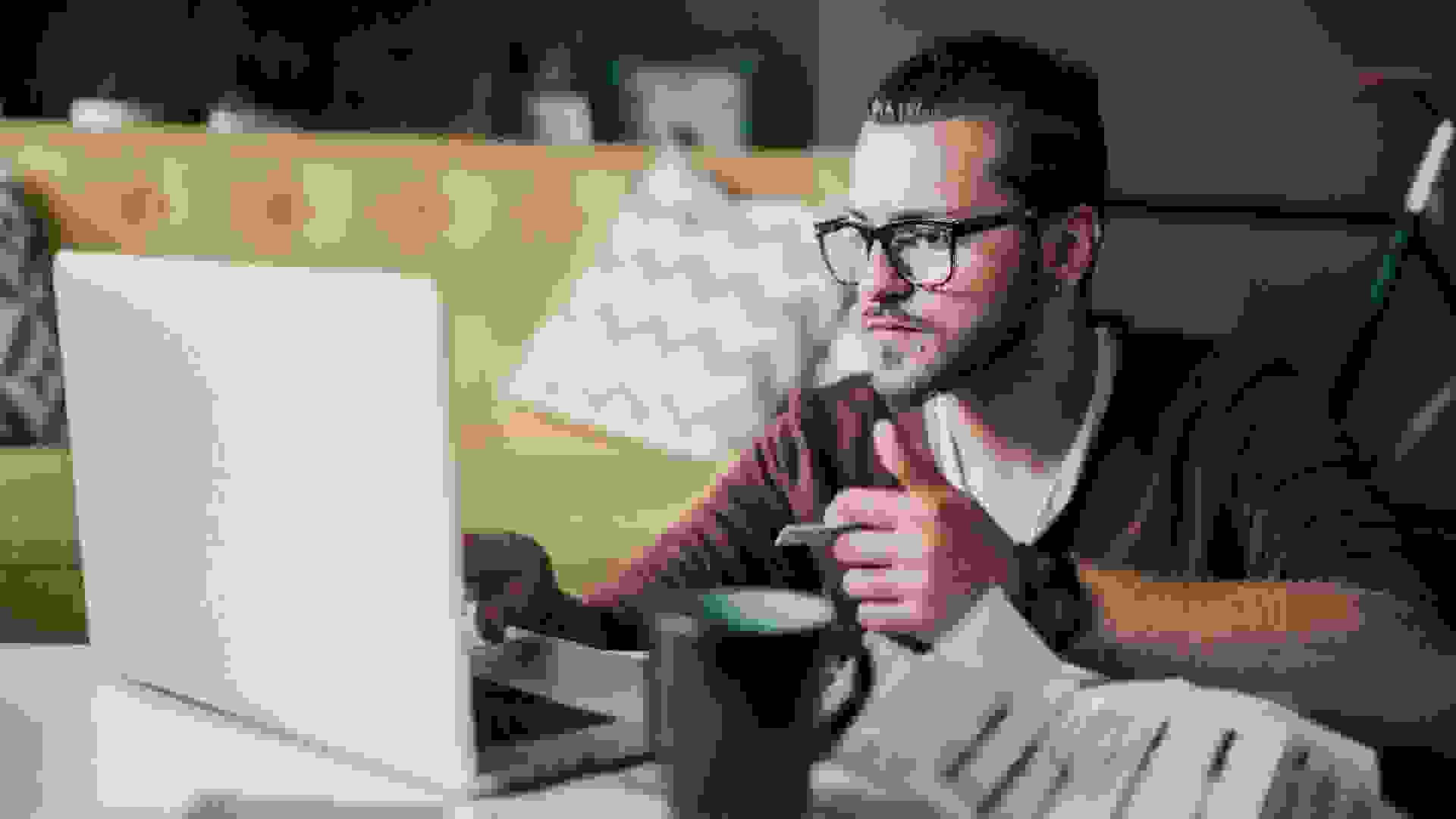 Millennials are beating the stereotypes about living large and being careless spenders. Having been through a recession and a pandemic, a new study finds that millennials are not only proactive about…
READ MORE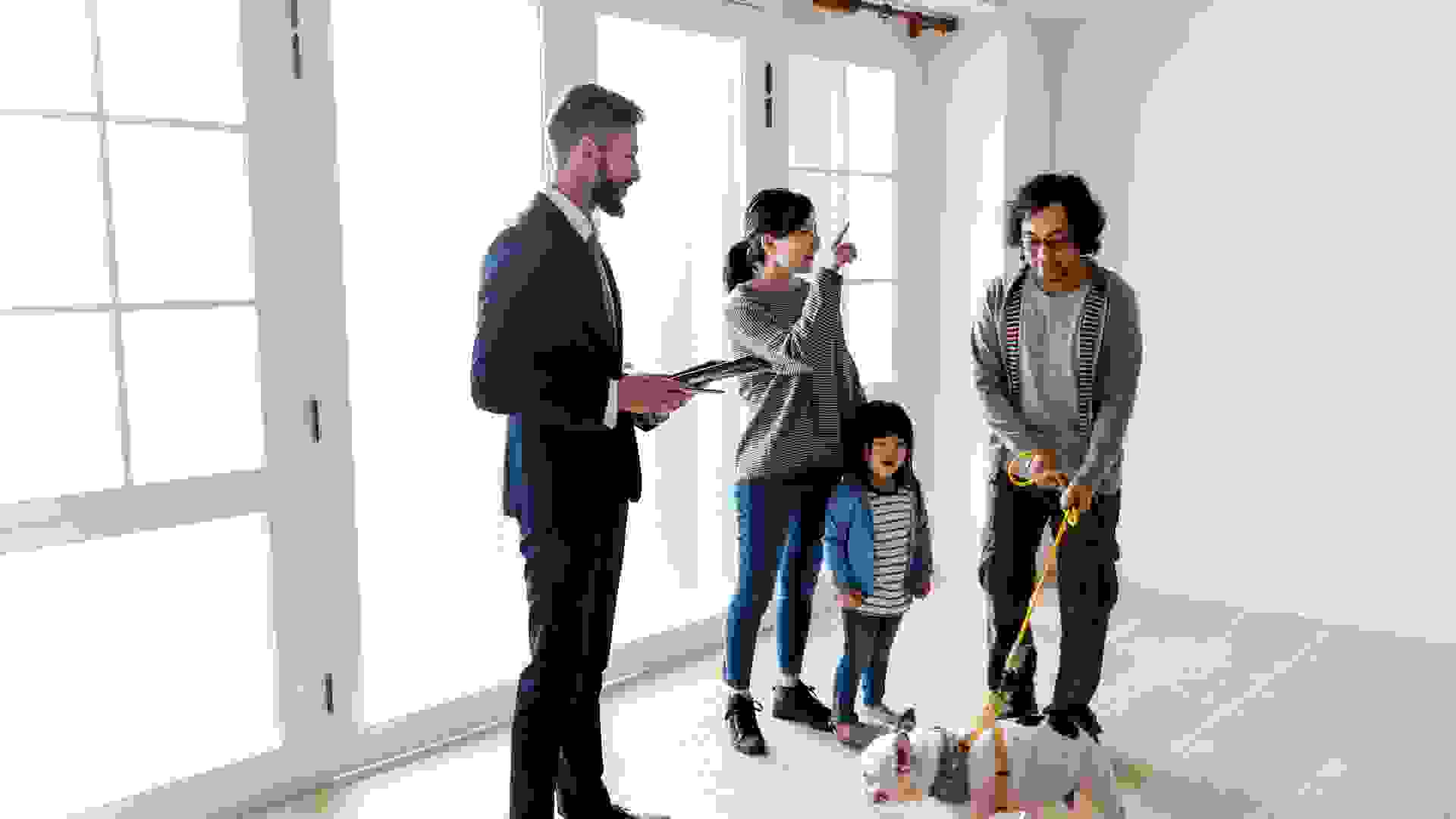 Evolving generational differences are having a big impact on homeownership and insurance usage in the U.S., with millennials and the youngest portion of Gen X experiencing significant delays in…
READ MORE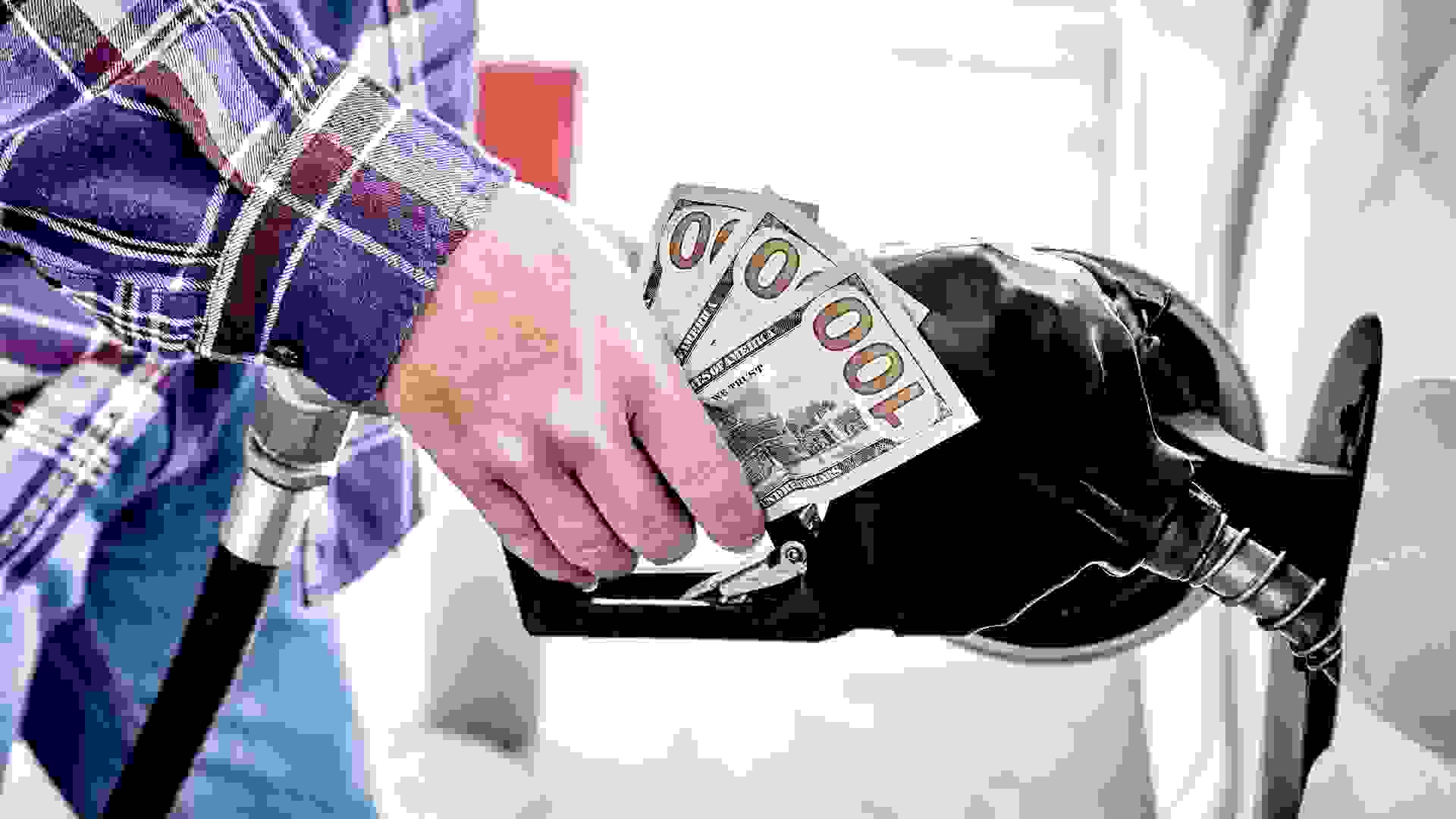 The U.S. Bureau of Statistics released the Consumer Price Index for April 2022 on Wednesday, May 11, 2022, revealing that inflation overall continues, with prices across the board rising 8.3% in the…
READ MORE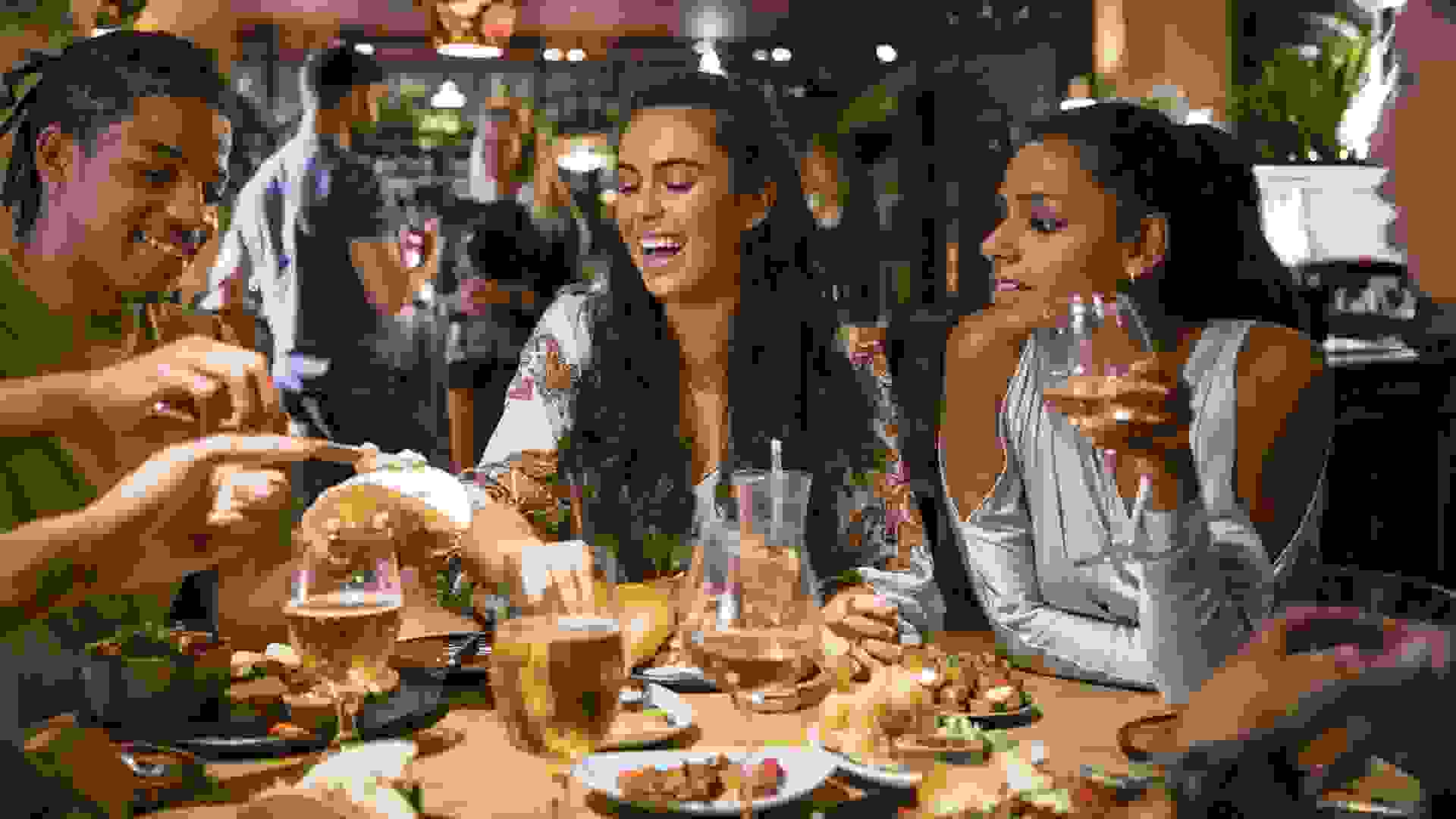 Personal finance experts often recommend cooking at home as one tactic to save money and stick to a budget. Restaurants charge roughly 300% more for any given meal than it would cost to cook the same…
READ MORE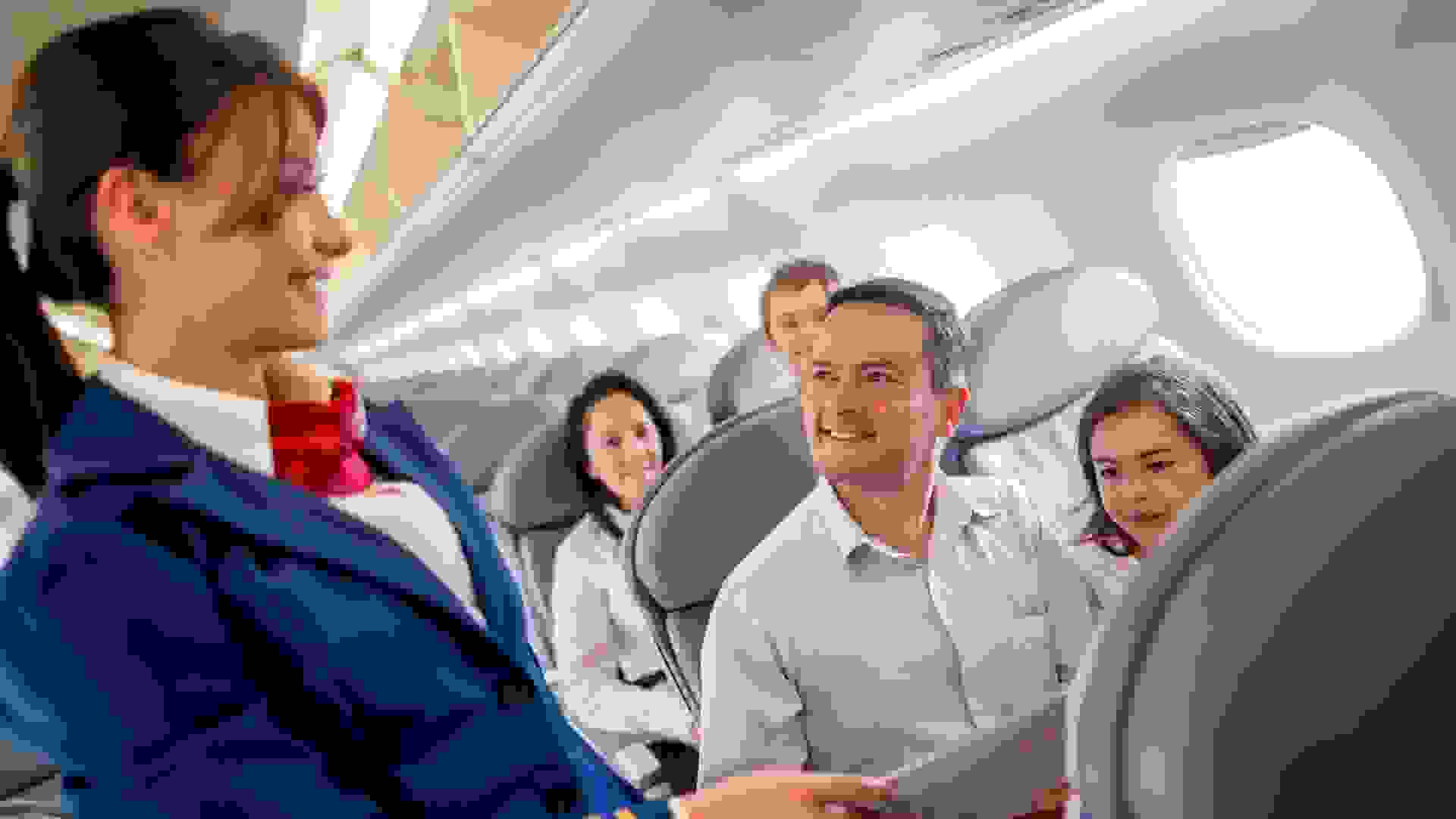 American travelers didn't get much joy from Wednesday's U.S. inflation report, as the prices of both air fares and gasoline in April rose sharply from the previous year. On a monthly basis, gas prices…
READ MORE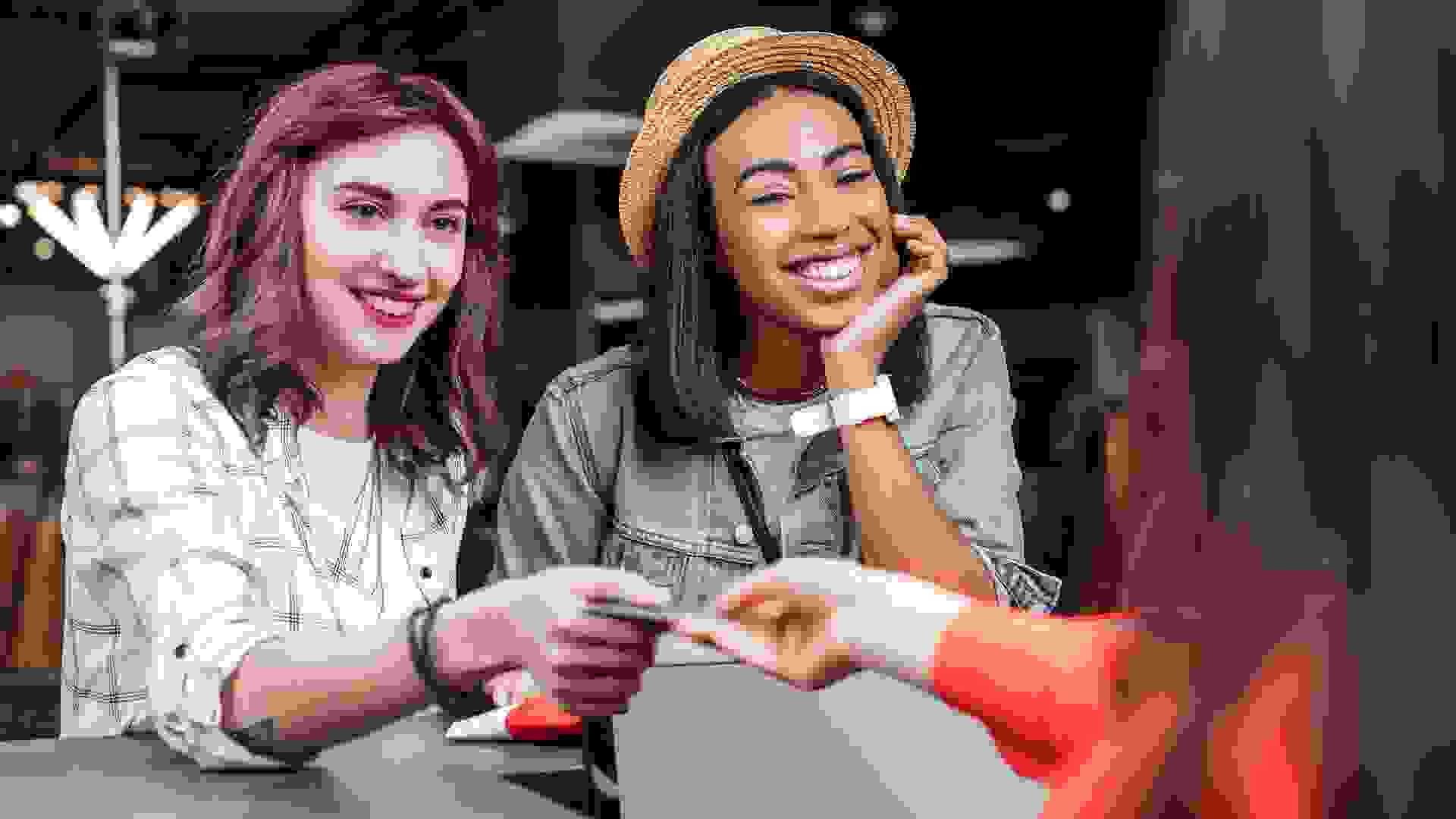 With inflation at a 41-year high, and interest rates continuing to rise, plus exploding food and gas prices, it's not surprising that Americans' faith in the economy is waning. However, a new…
READ MORE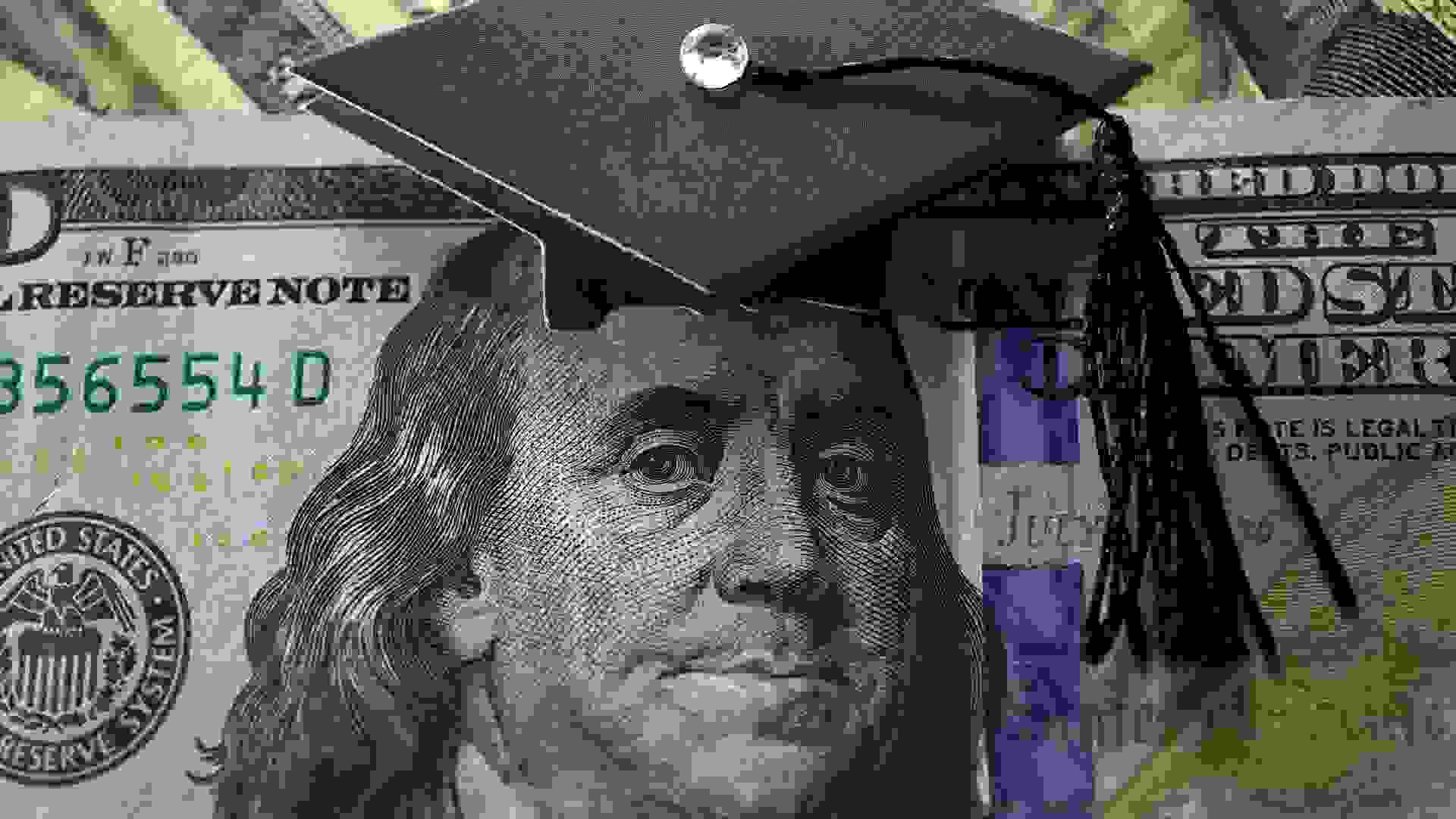 In the first quarter of 2022, student loan debt reached an all-time high of $1.59 trillion, according to the Federal Reserve Bank of New York and as reported by CNBC. Student loan debt accounts for…
READ MORE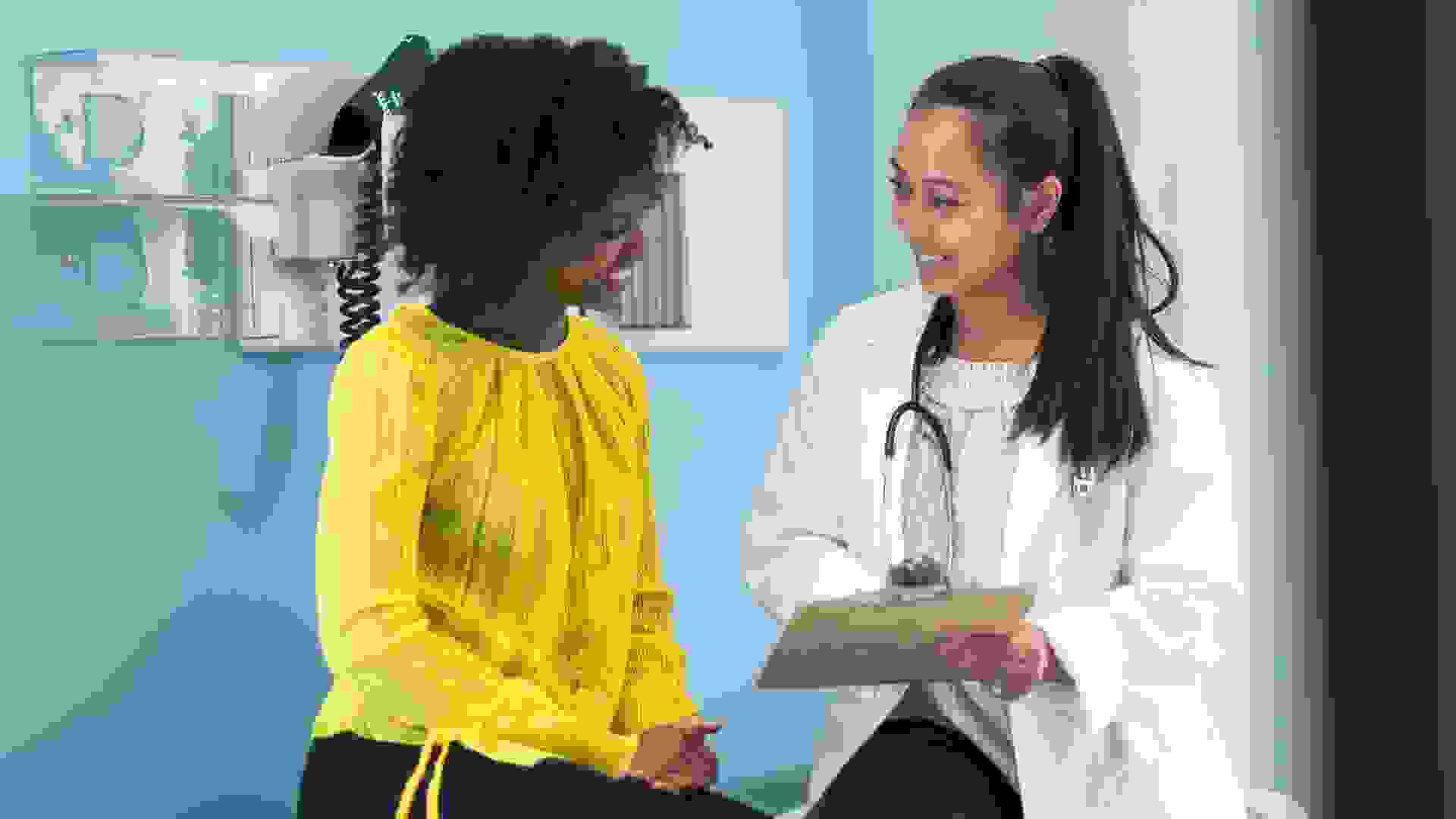 Gas prices are up. Food and housing costs are soaring. U.S. inflation in April was 8.3% before seasonal adjustment, a little below the 40-year high in March of 8.5%, according to the Labor…
READ MORE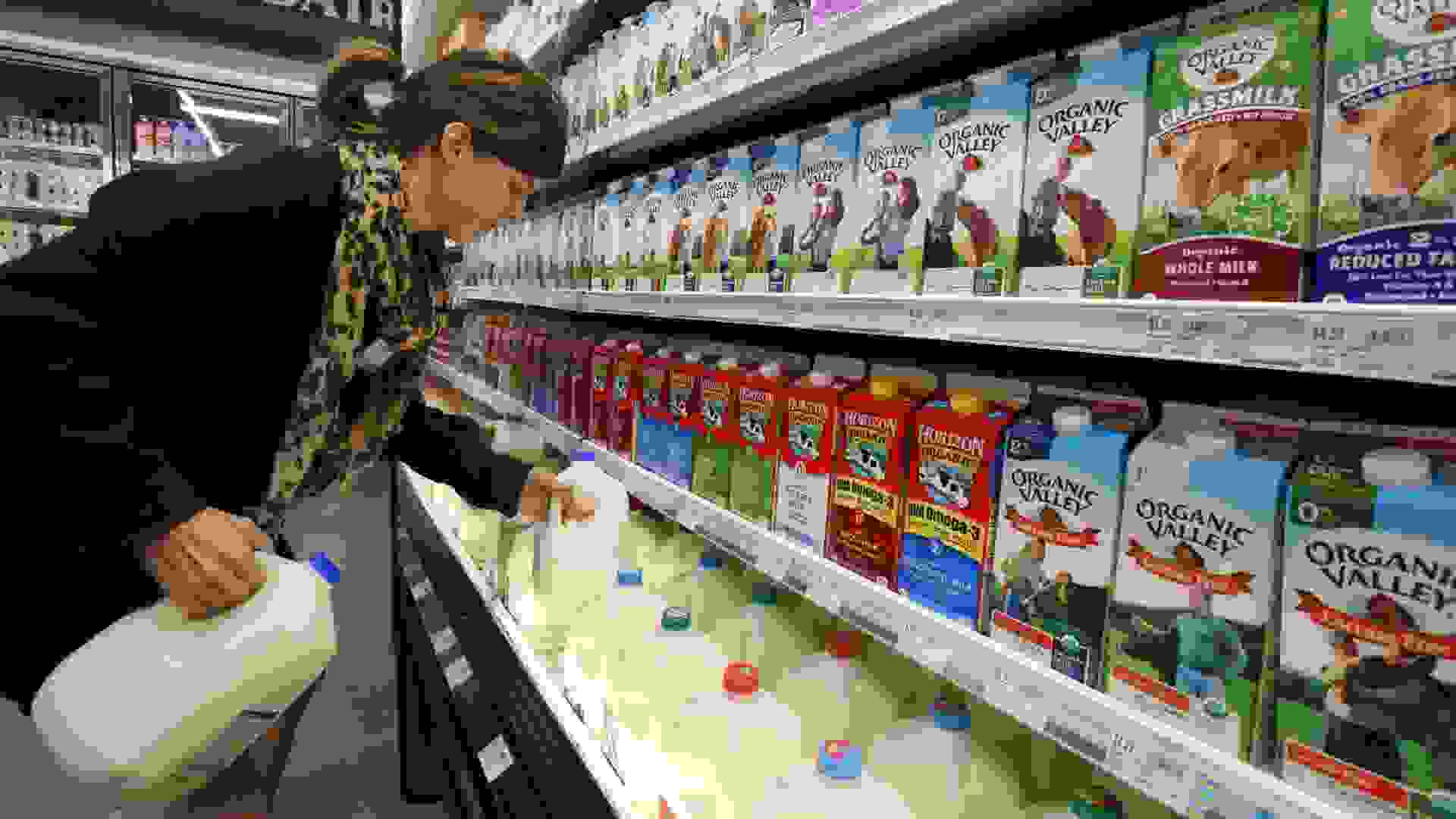 Americans continued to pay more for food in April — particularly for eggs and dairy products — though the rate of inflation eased from previous months, according to the latest U.S. government…
READ MORE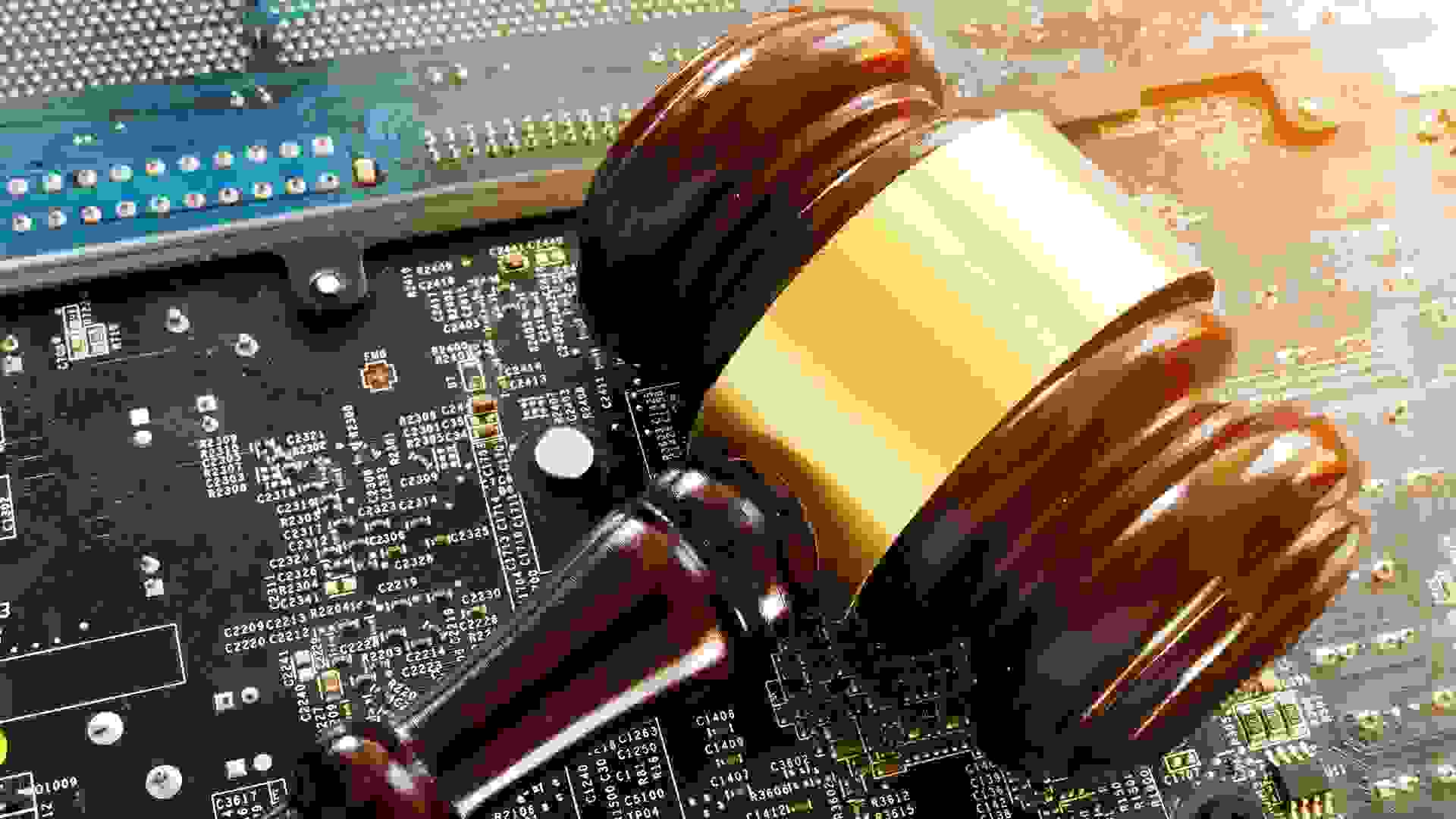 Stablecoin terraUSD (UST) crashed on May 10 and is down 54% at $0.44 on the morning of May 11, prompting regulators to renew calls for cryptocurrency legislation. See: 20 Genius Things Mark Cuban Says…
READ MORE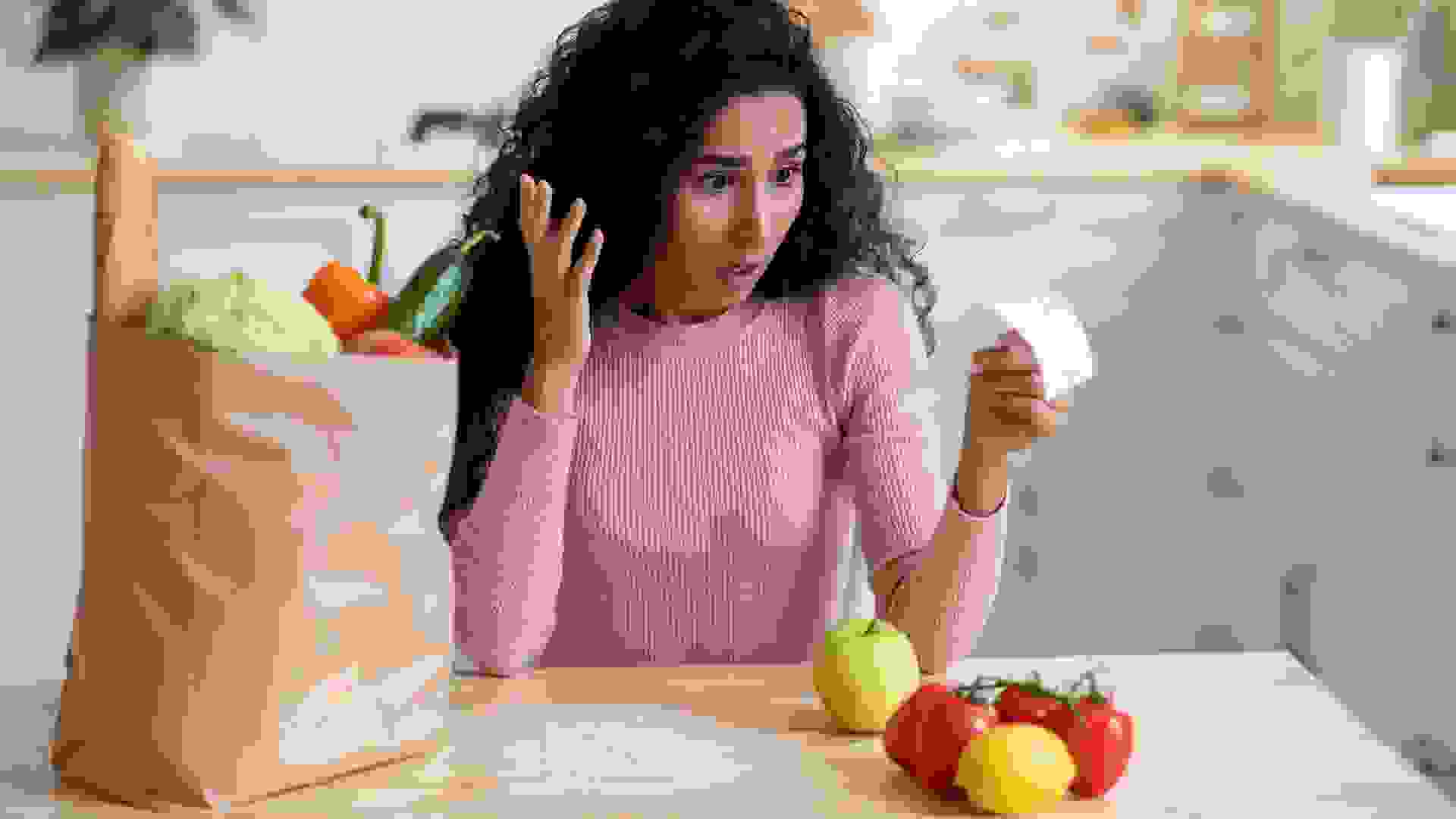 If a trip to the grocery store, gas station or your favorite restaurant has you feeling as if prices are still rising, you'd be right. Granted, the first of several planned interest rate hikes by the…
READ MORE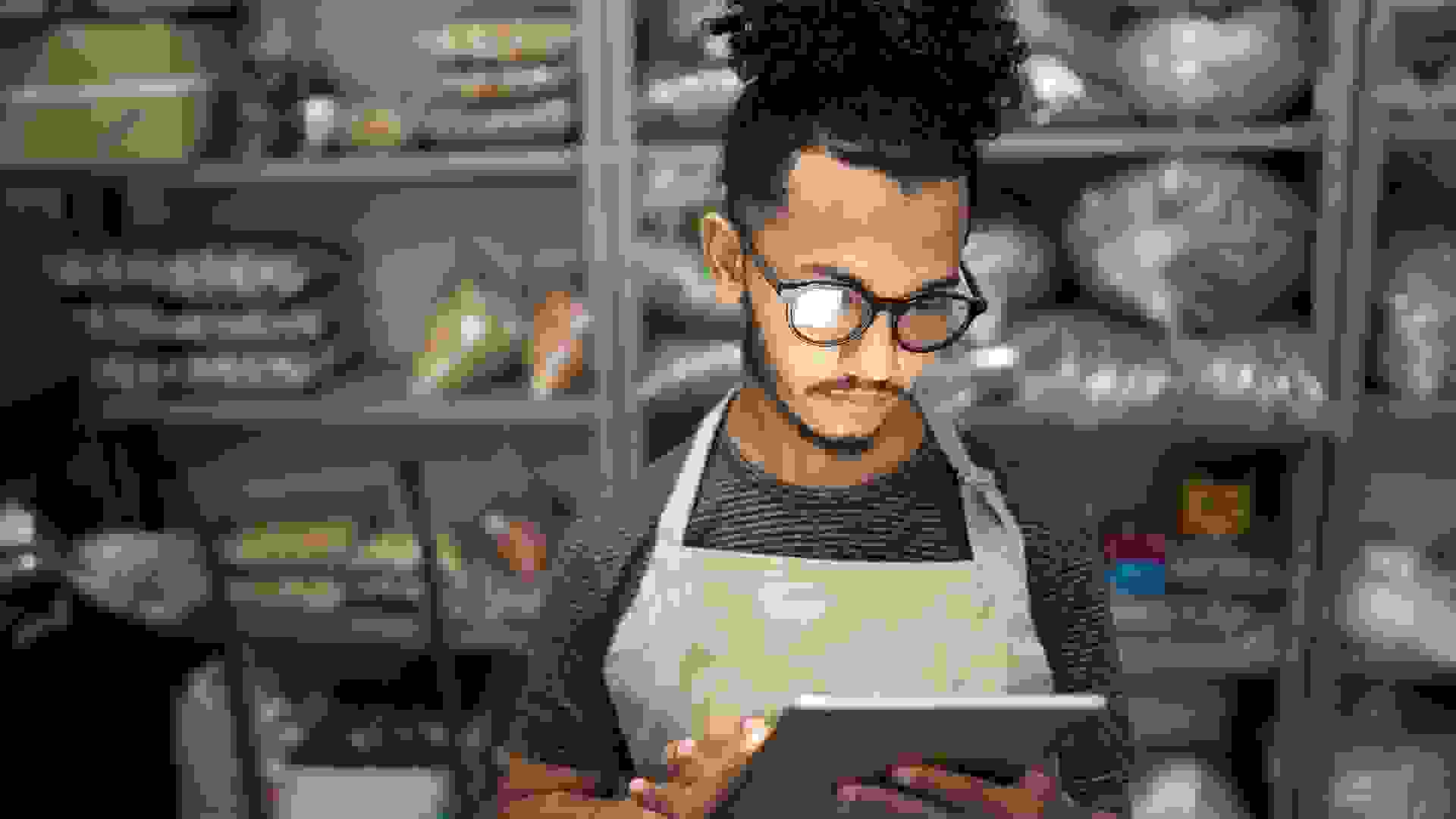 Small business sentiment did not improve in April, with inflation continuing to be a major problem. Indeed, 32% of small business owners reported it's their single most important problem in operating…
READ MORE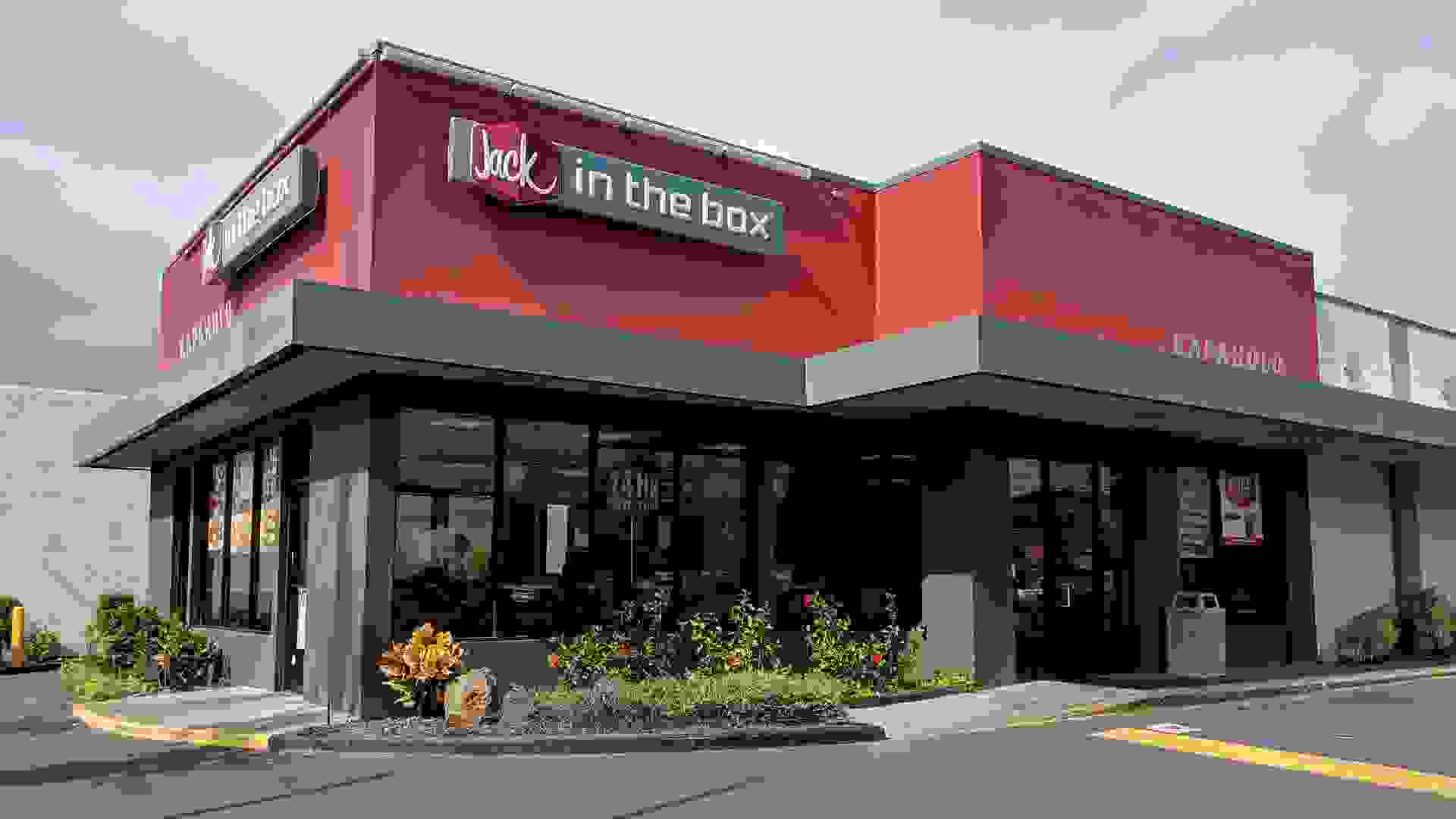 The Supplemental Nutrition Assistance Program, or SNAP, helps low-income families and individuals purchase food they need from participating locations. SNAP benefits typically can't be used to buy hot…
READ MORE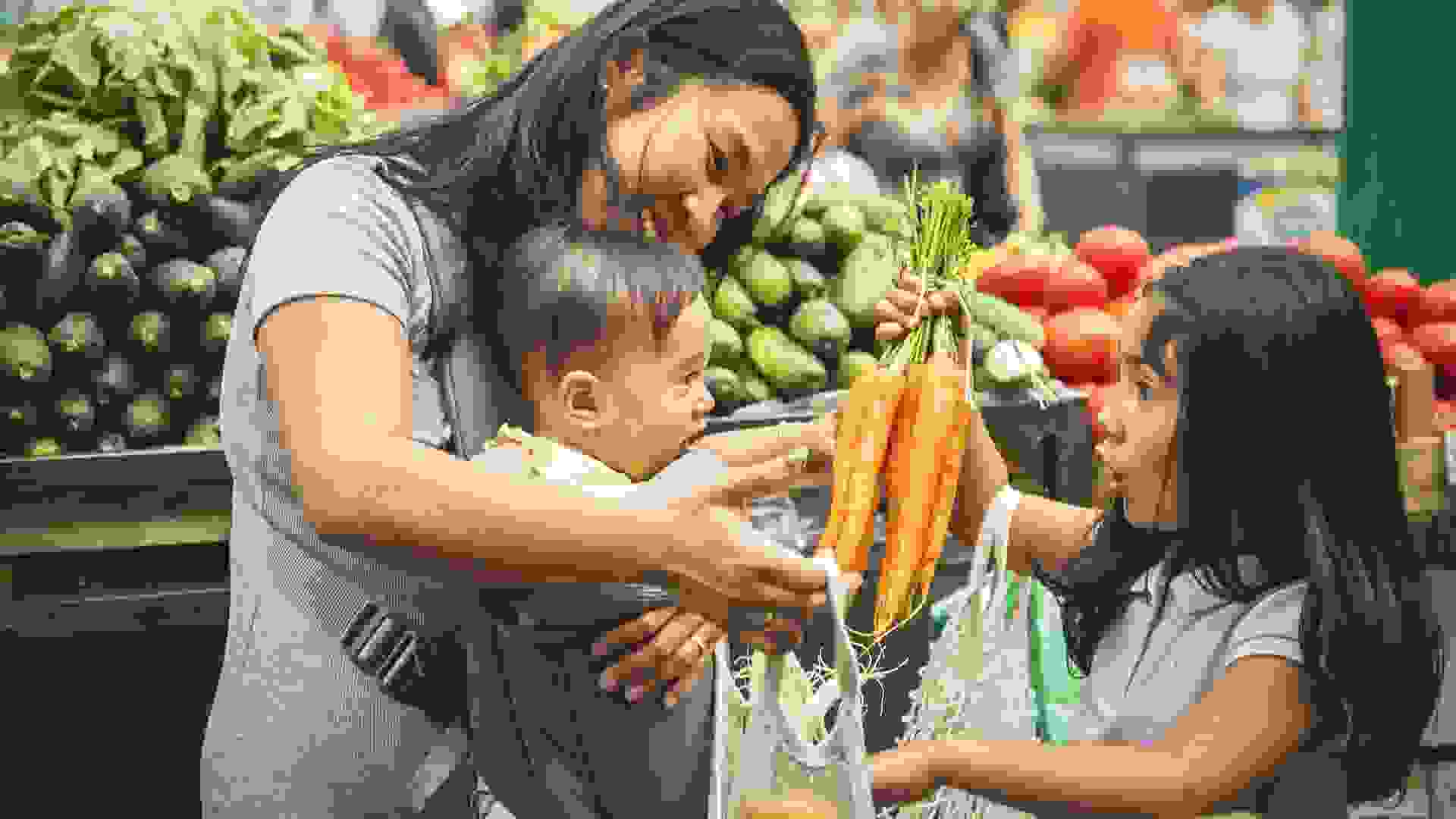 May is almost here, and millions of households are looking forward to their next SNAP payments. See: Surprising Things You Can Buy With Food StampsFind: SNAP 2022 — Is My State Giving Out Extra Money…
READ MORE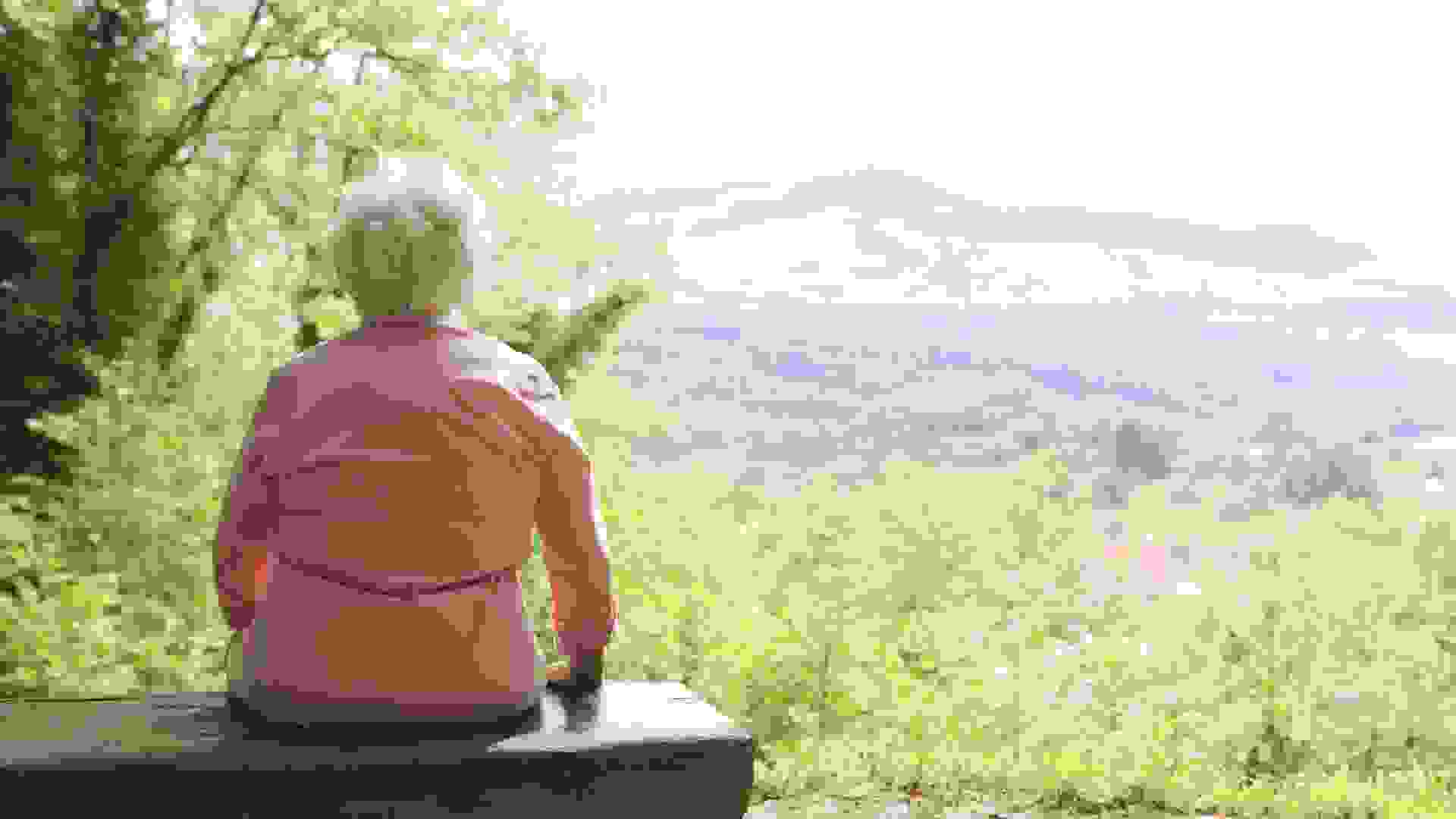 The Social Security and Social Security Disability Insurance (SSDI) programs are both managed by the Social Security Administration (SSA) and provide benefits to those who are unable to work, but each…
READ MORE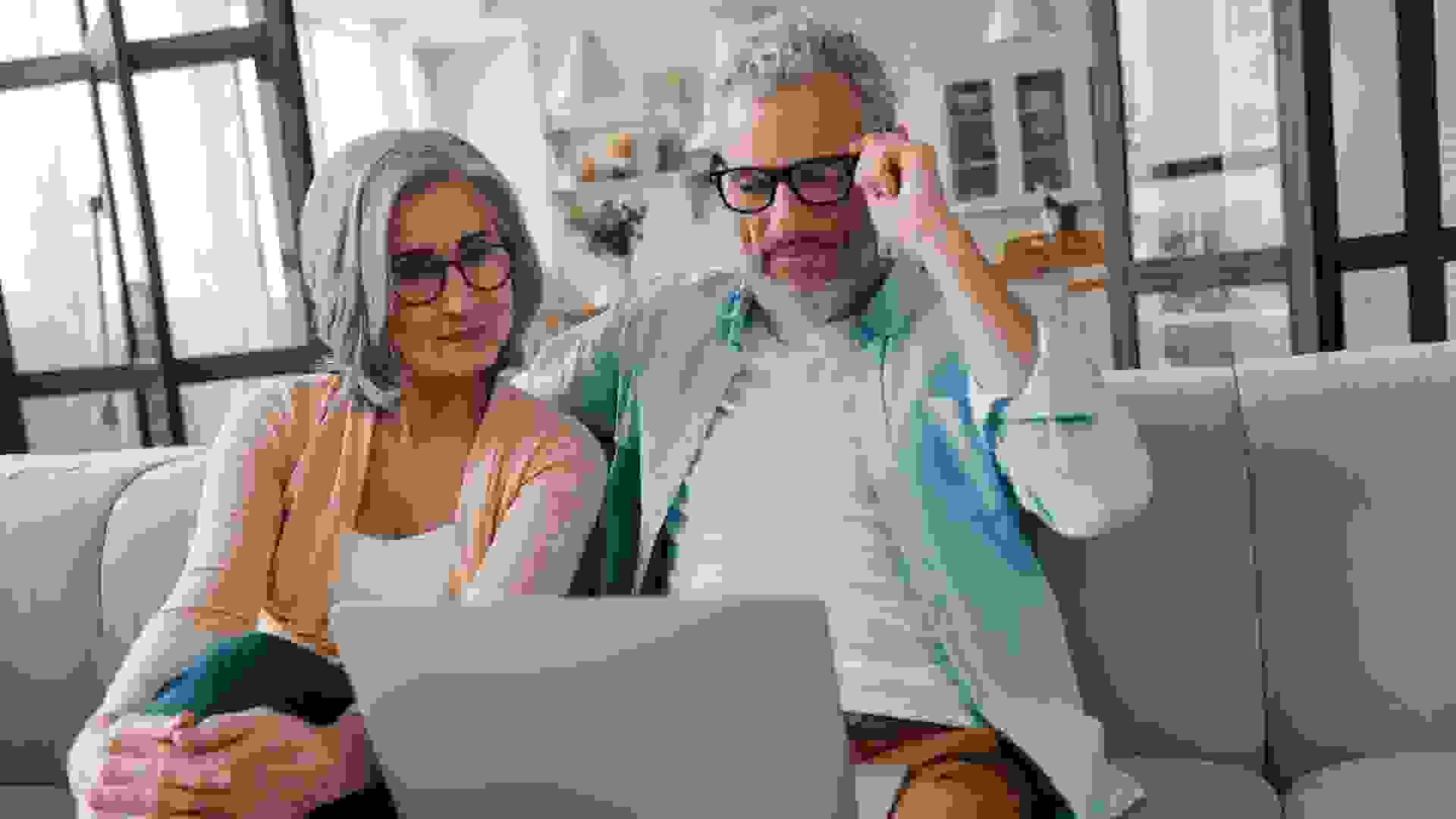 The rule of thumb for collecting Social Security benefits is the earlier you claim, the less you will receive via your monthly check. Conversely, the longer you wait, the larger your monthly benefit…
READ MORE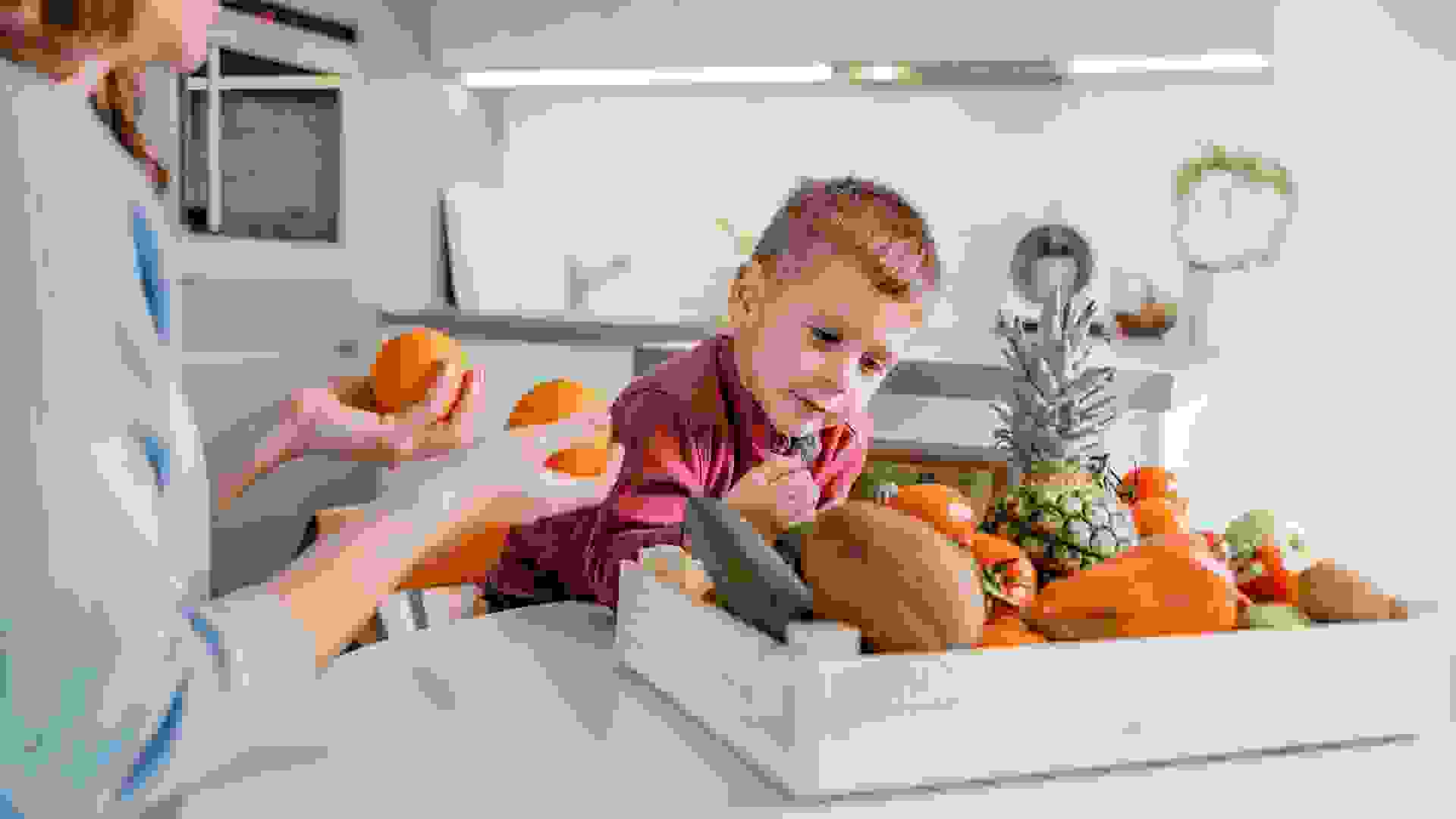 The Supplemental Nutrition Assistance Program provides nutrition benefits to supplement the food budget of low-income households; however, monthly funds account for only a portion of monthly food…
READ MORE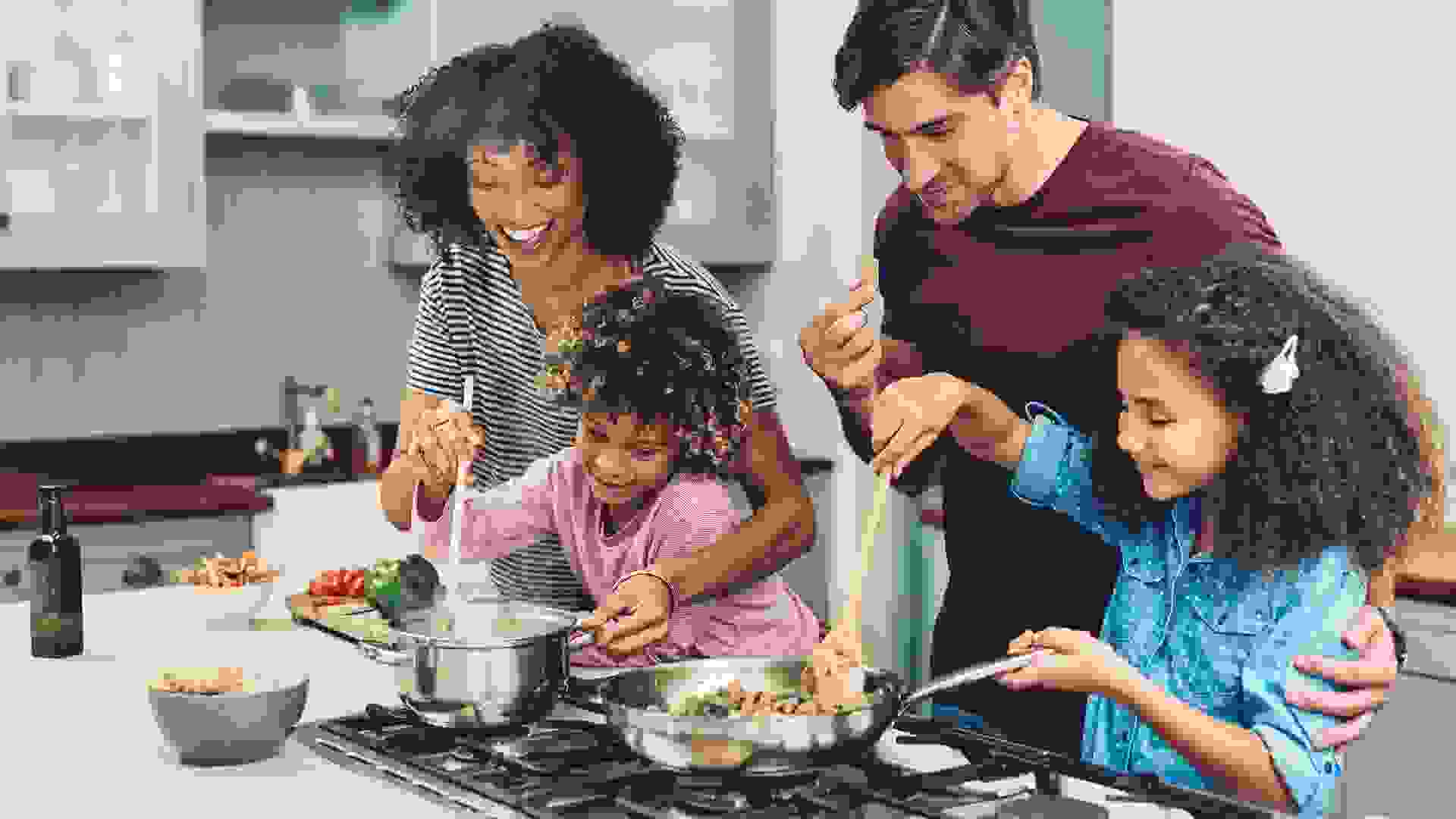 Supplemental Nutrition Assistance Program benefits are designed to help low-income families pay for food by providing money once a month. In most states, the benefits are deposited on the same day…
READ MORE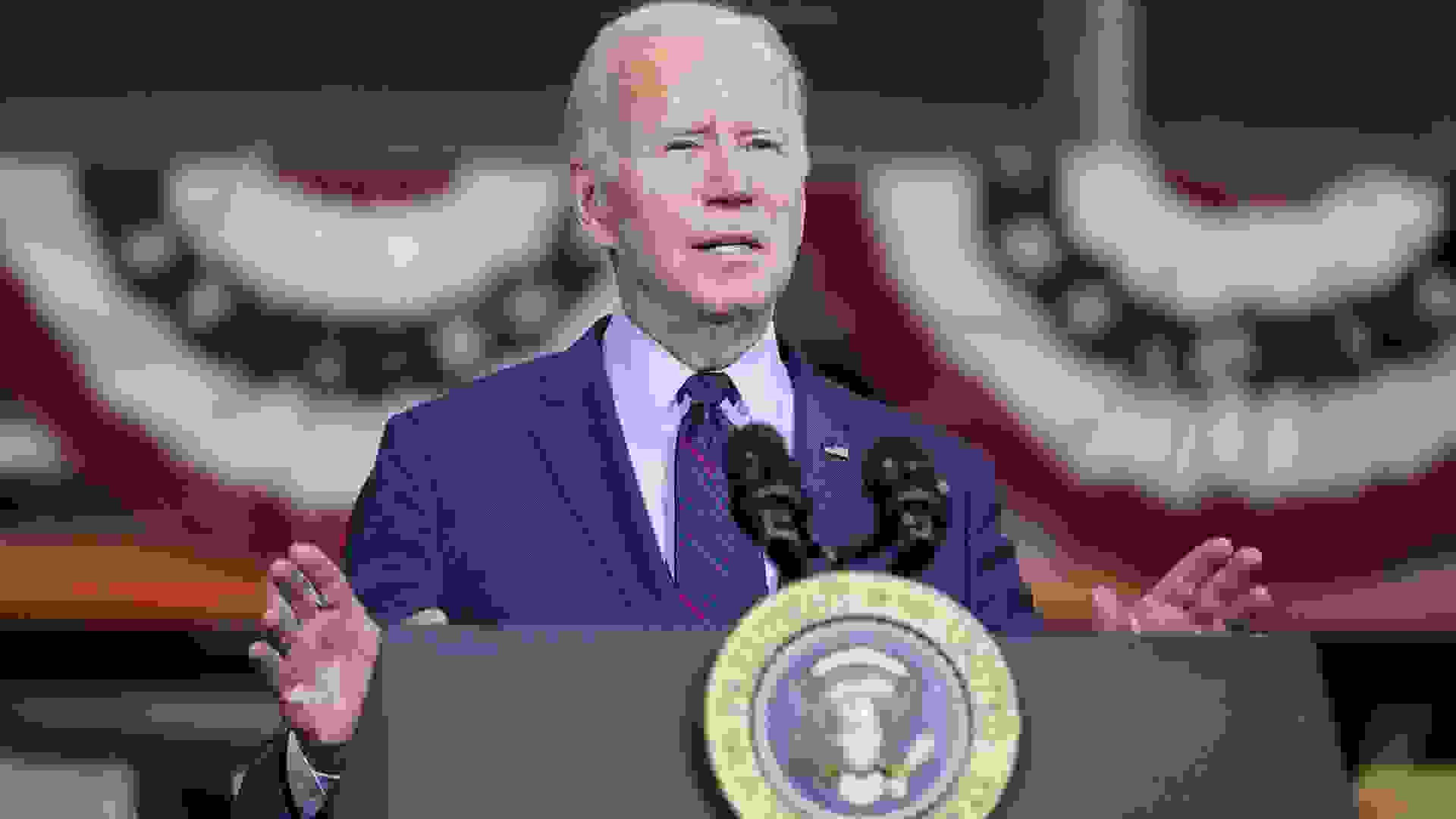 Anyone hoping that gas prices might already have peaked got some bad news on Monday, as average prices hit a new all-time high and left some industry watchers speculating that prices at the pump could…
READ MORE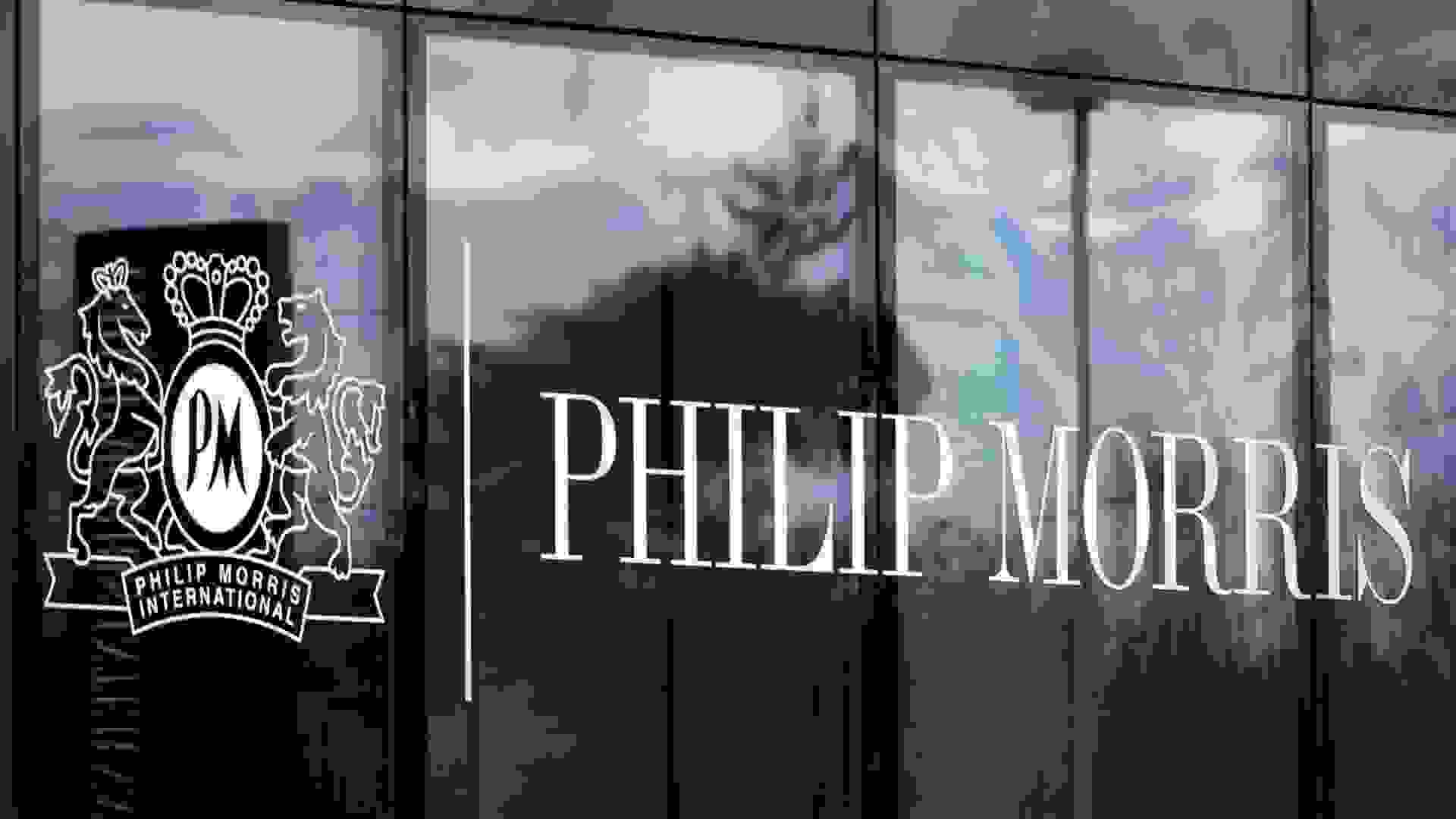 As cigarette sales continue to steadily decline post-pandemic — after a brief surge during the pandemic when people were stuck at home — U.S.-based tobacco company Philip Morris International (PMI)…
READ MORE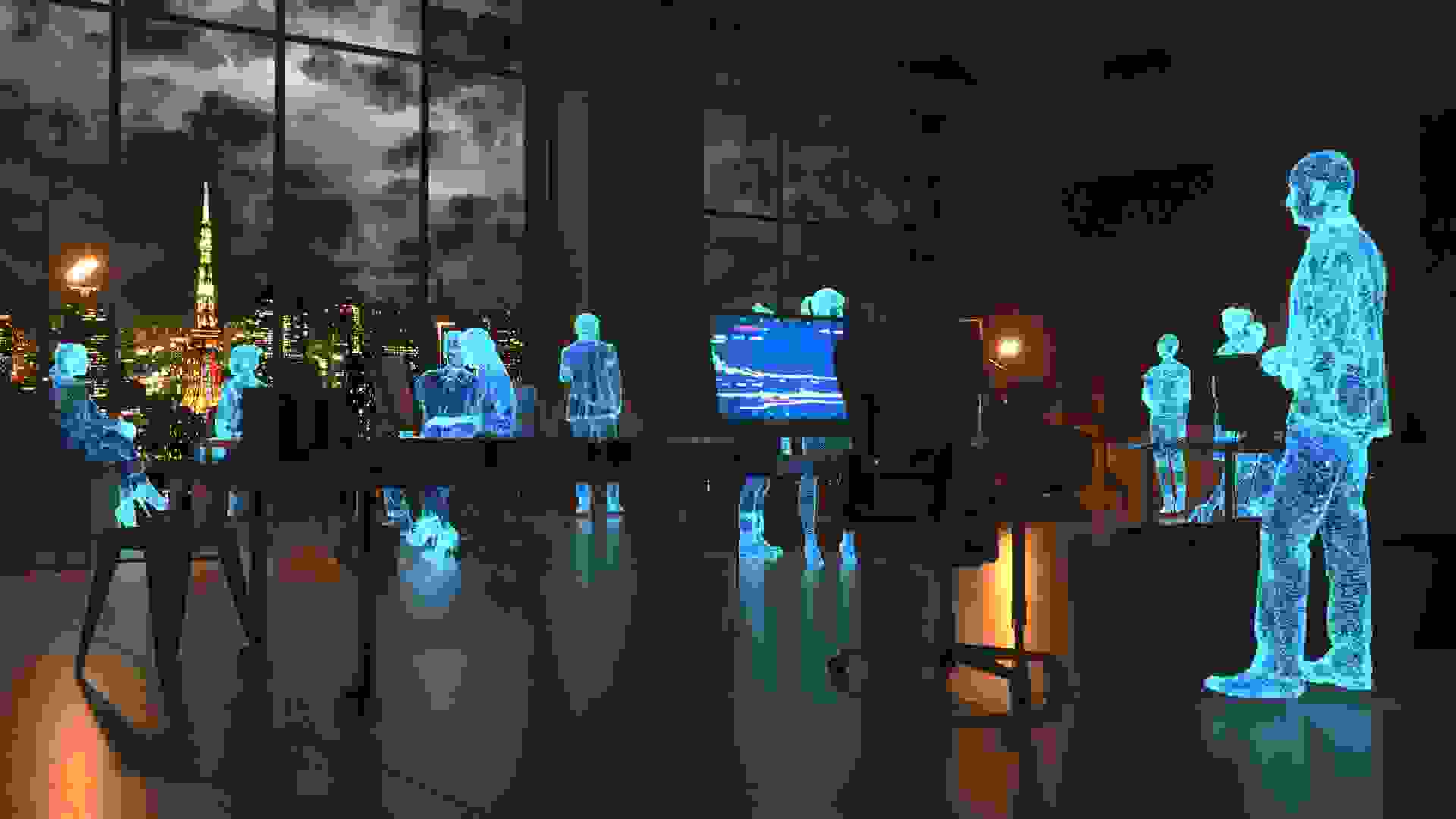 Job opportunities in the metaverse continue to grow, according to a study from job search engine Adzuna as reported by GOBankingRates. The study showed job listings on the platform as being up 379%…
READ MORE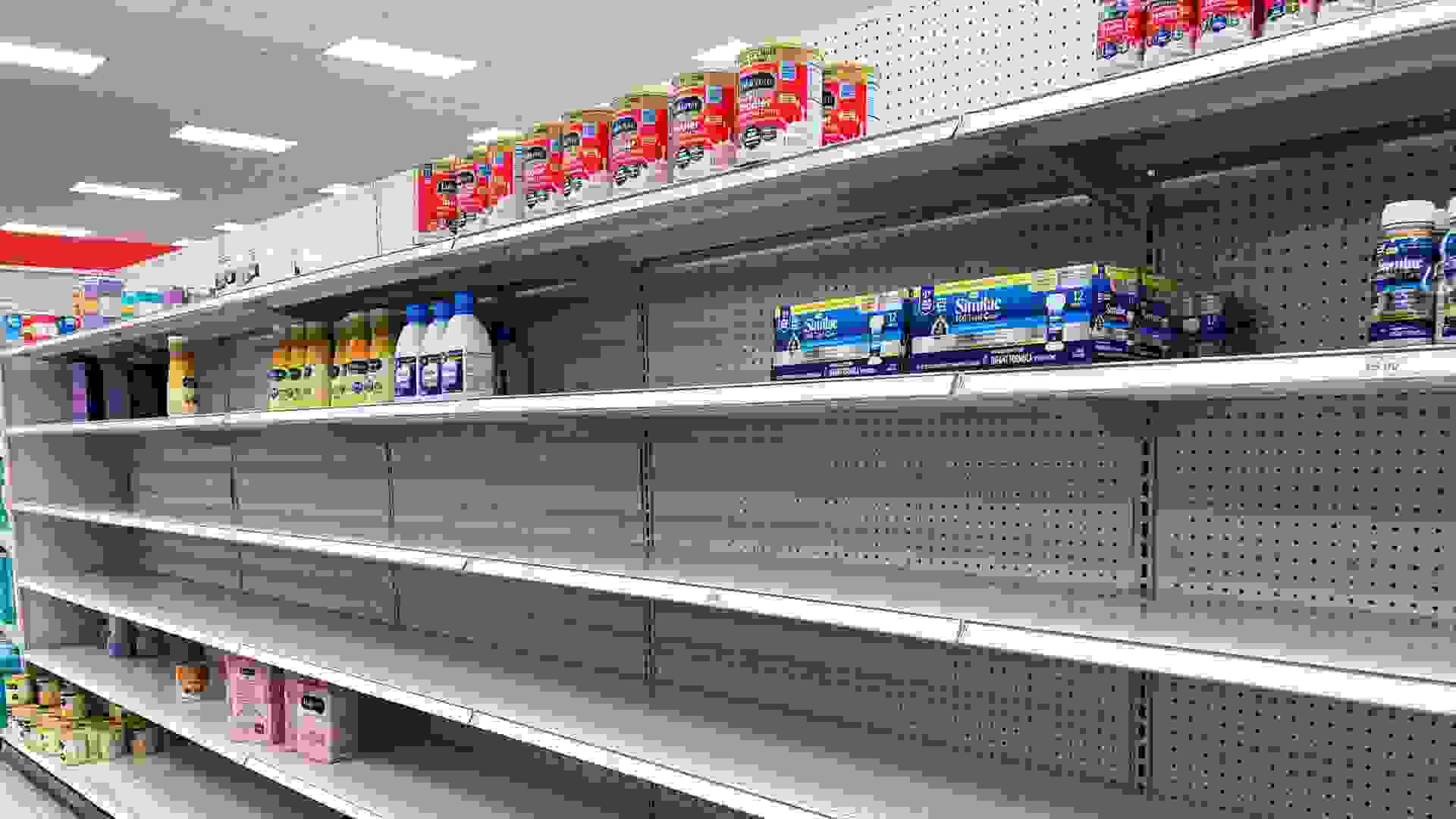 The baby formula out-of-stock rate nationwide sits at 40%, according to a report from Datasembly. In Iowa, South Dakota, North Dakota, Missouri, Texas, and Tennessee the rates were greater than 50%…
READ MORE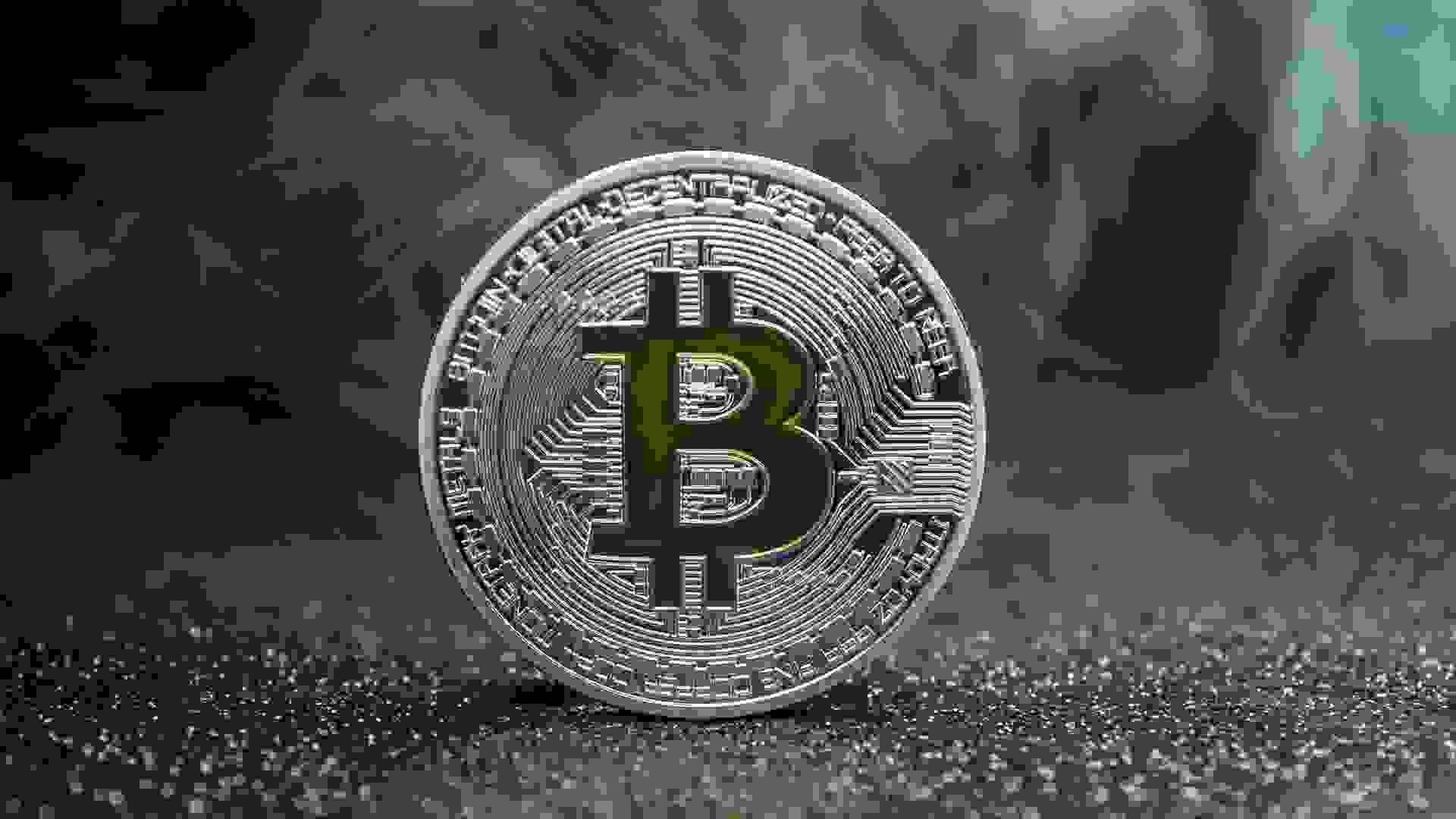 Bitcoin continued its downward trend, decreasing in value 55% from its all-time high of $69,044, which was reached in November 2021. The crypto was hovering around $31,000 in the morning of May 10 and…
READ MORE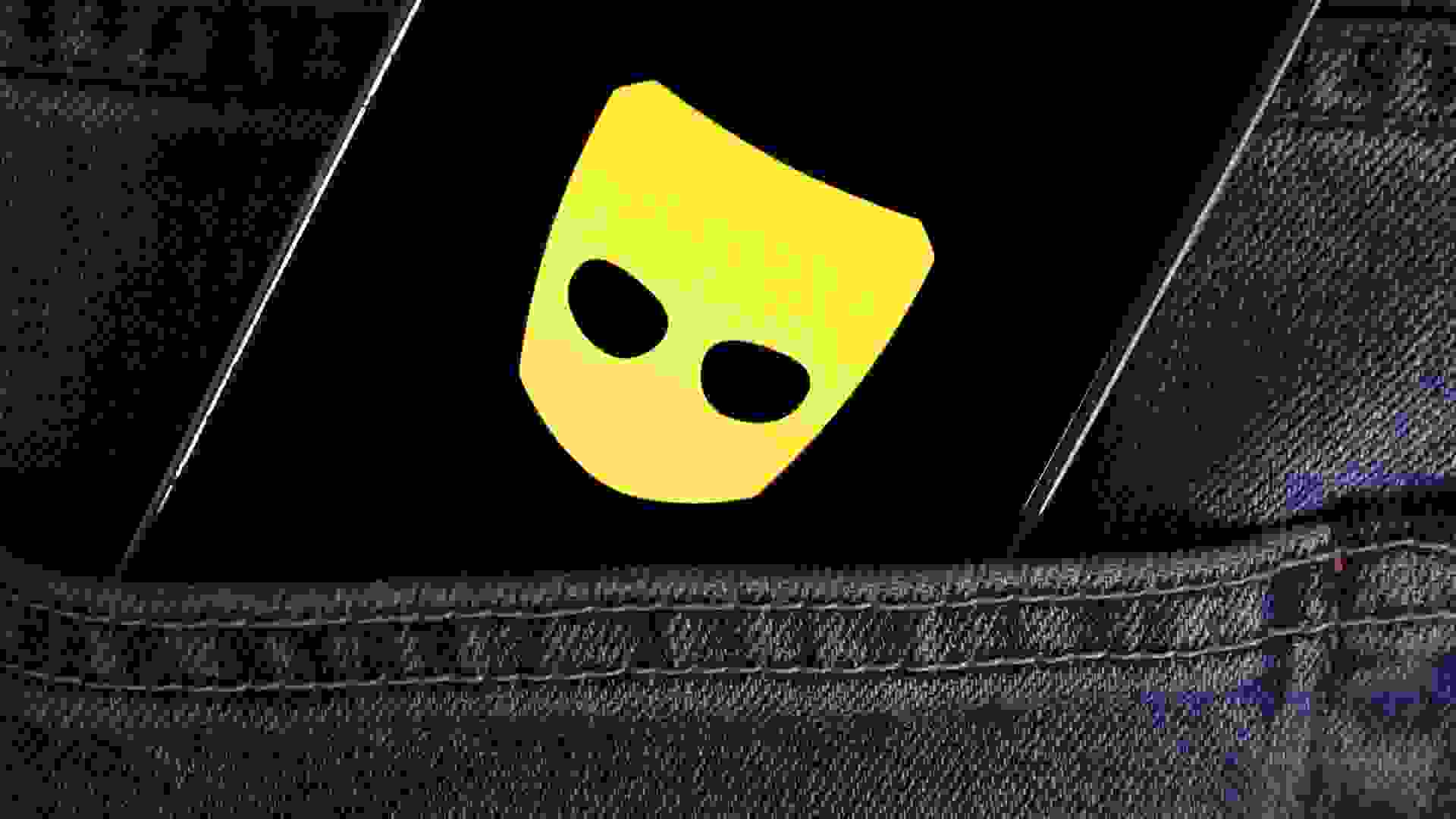 On May 9, the company behind popular LGBTQ social networking app Grindr announced that it will be going public after merging with special purpose acquisition company (SPAC) Tiga Acquisition Corp….
READ MORE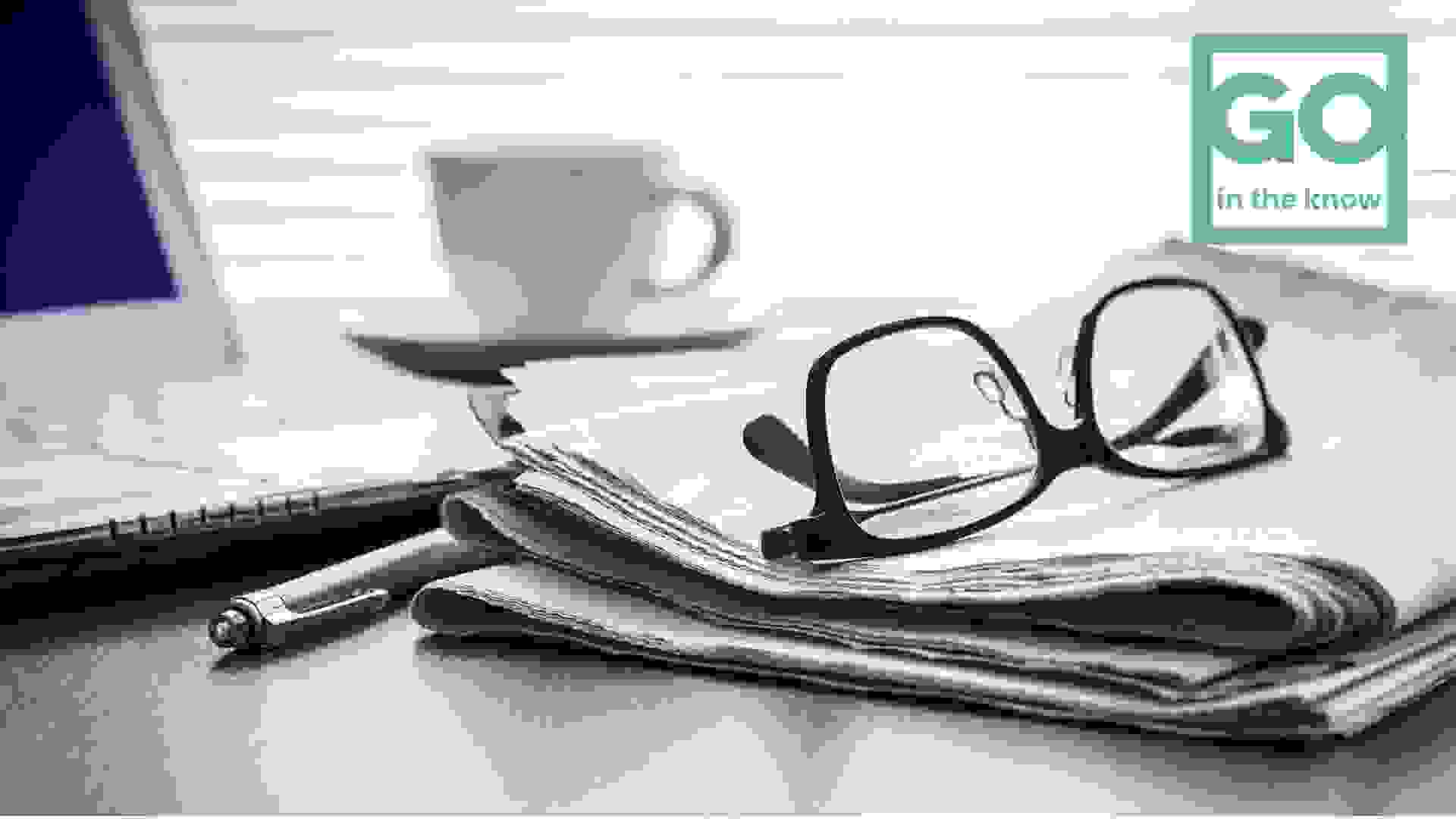 Today's lowdown on important financial stories is a mixed bag, but it's always a good thing when there's free fast food to be had. That doesn't quite rhyme, but I tried. Read on for that fast food…
READ MORE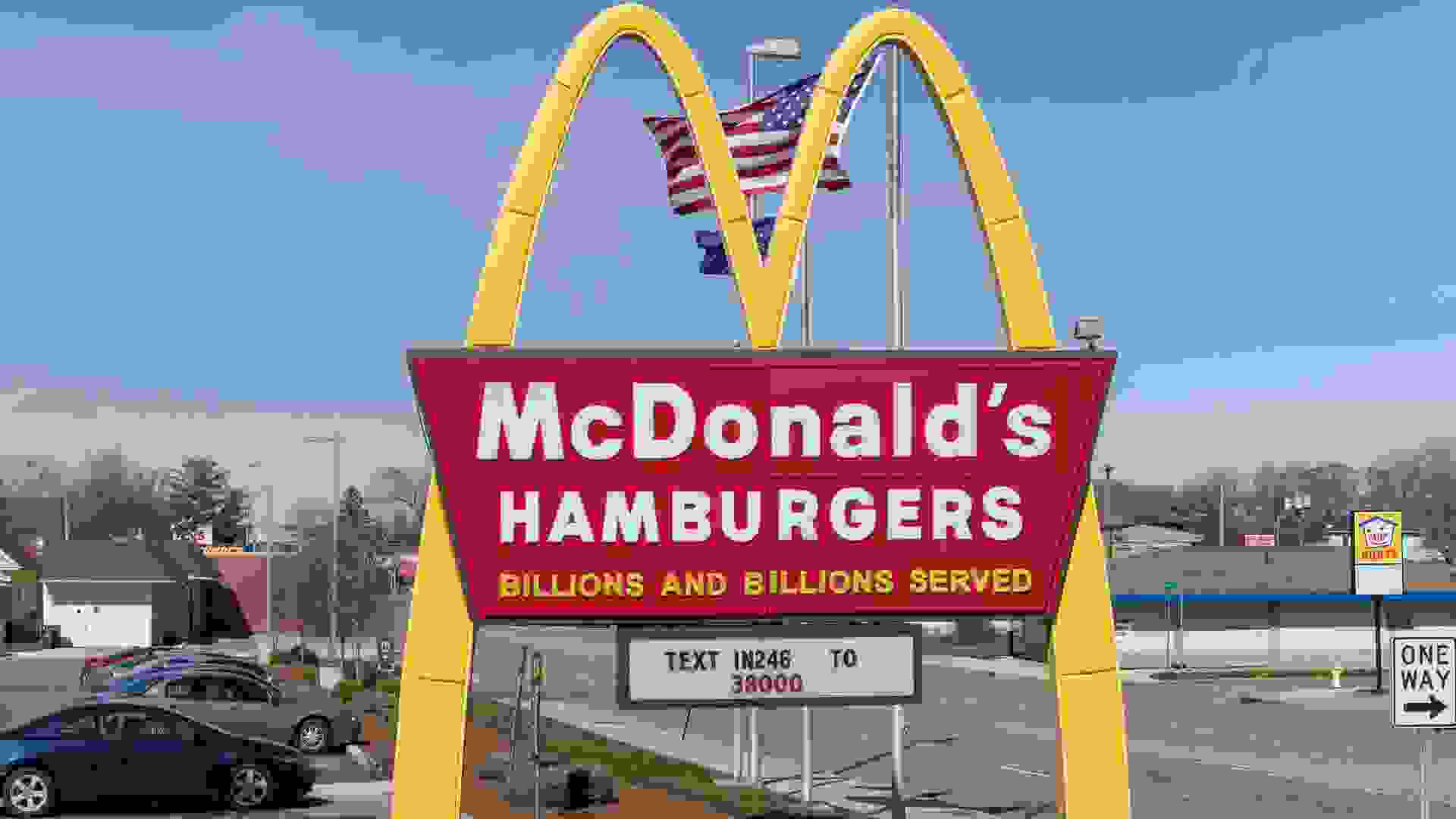 Are you one of those folks who occasionally get hit with a craving for a sandwich and a tarot card reading — both at the same time, and especially when Mercury is in retrograde? If so, then hustle…
READ MORE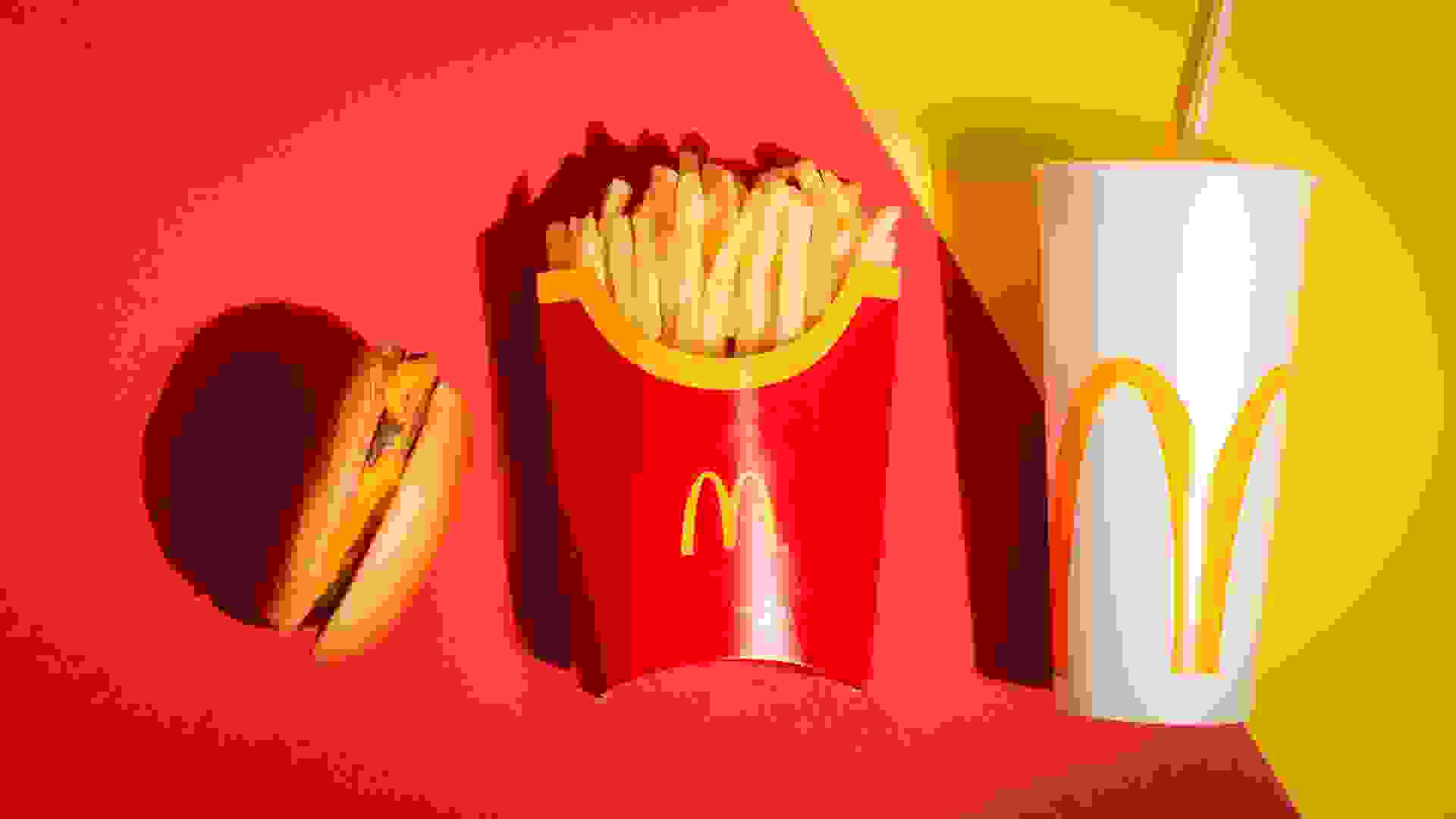 When restaurants — or really, any business — sets prices, they take several factors into consideration. First, there's the cost of goods and labor used to create their menu items and serve the food….
READ MORE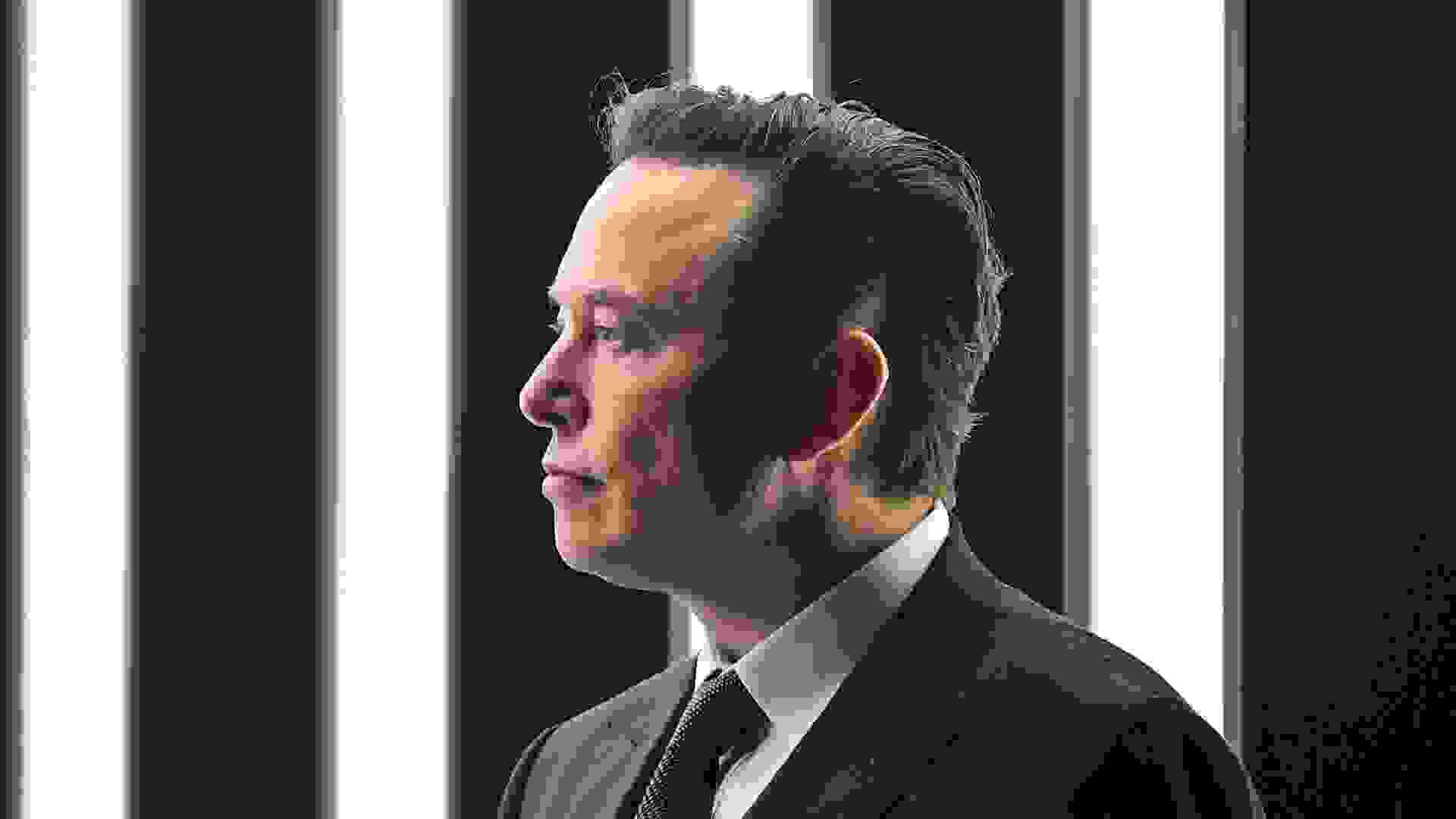 Elon Musk revealed in a Securities and Exchange Commission (SEC) filing on May 4 that he has secured $7.14 billion in funding for his $44 billion Twitter acquisition. The named group of investors…
READ MORE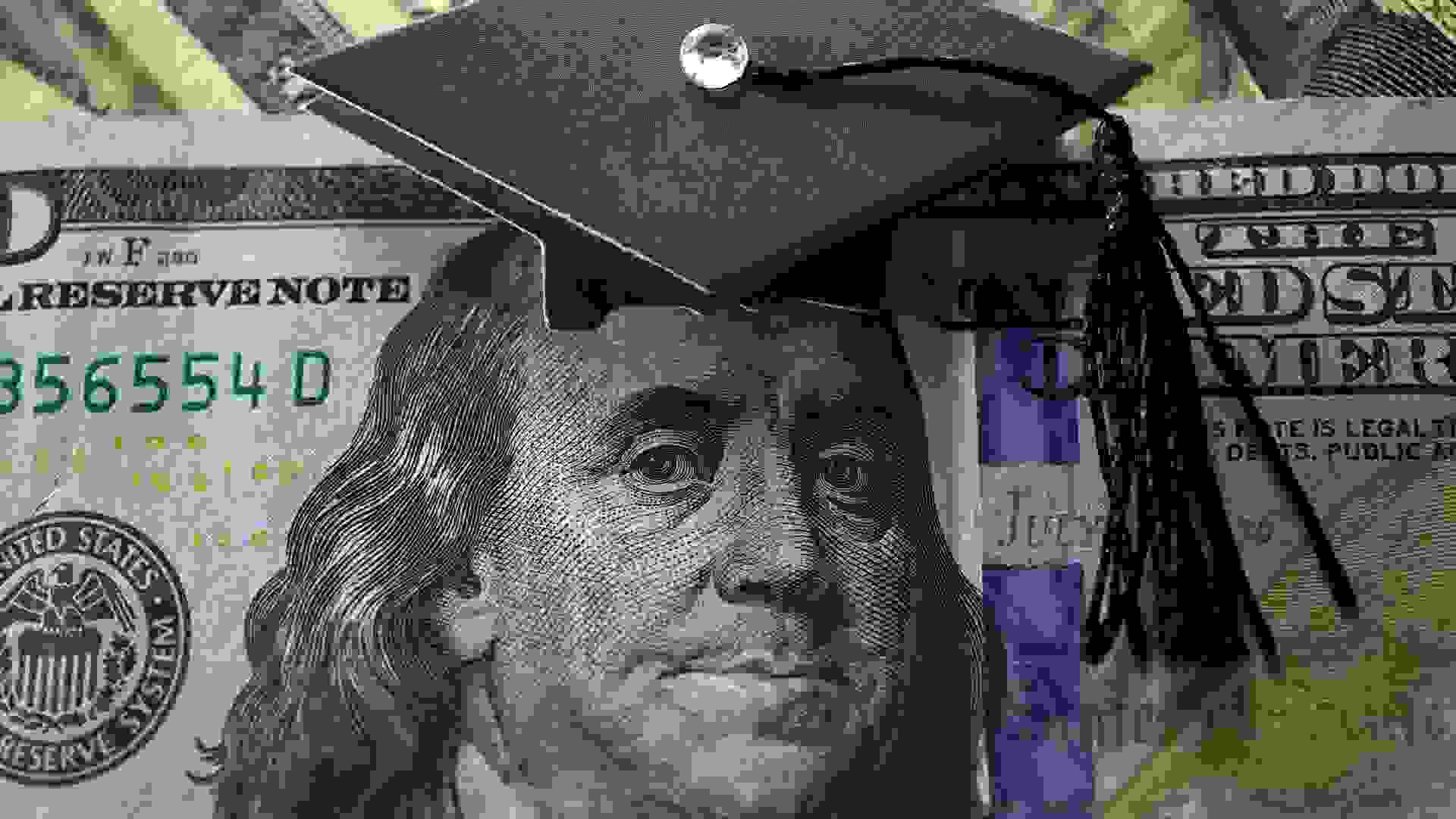 Student loan forgiveness has been in the news spotlight for two years. With 44 million Americans that owe $1.7 trillion in student loans, critics are calling for schools to be held accountable and for…
READ MORE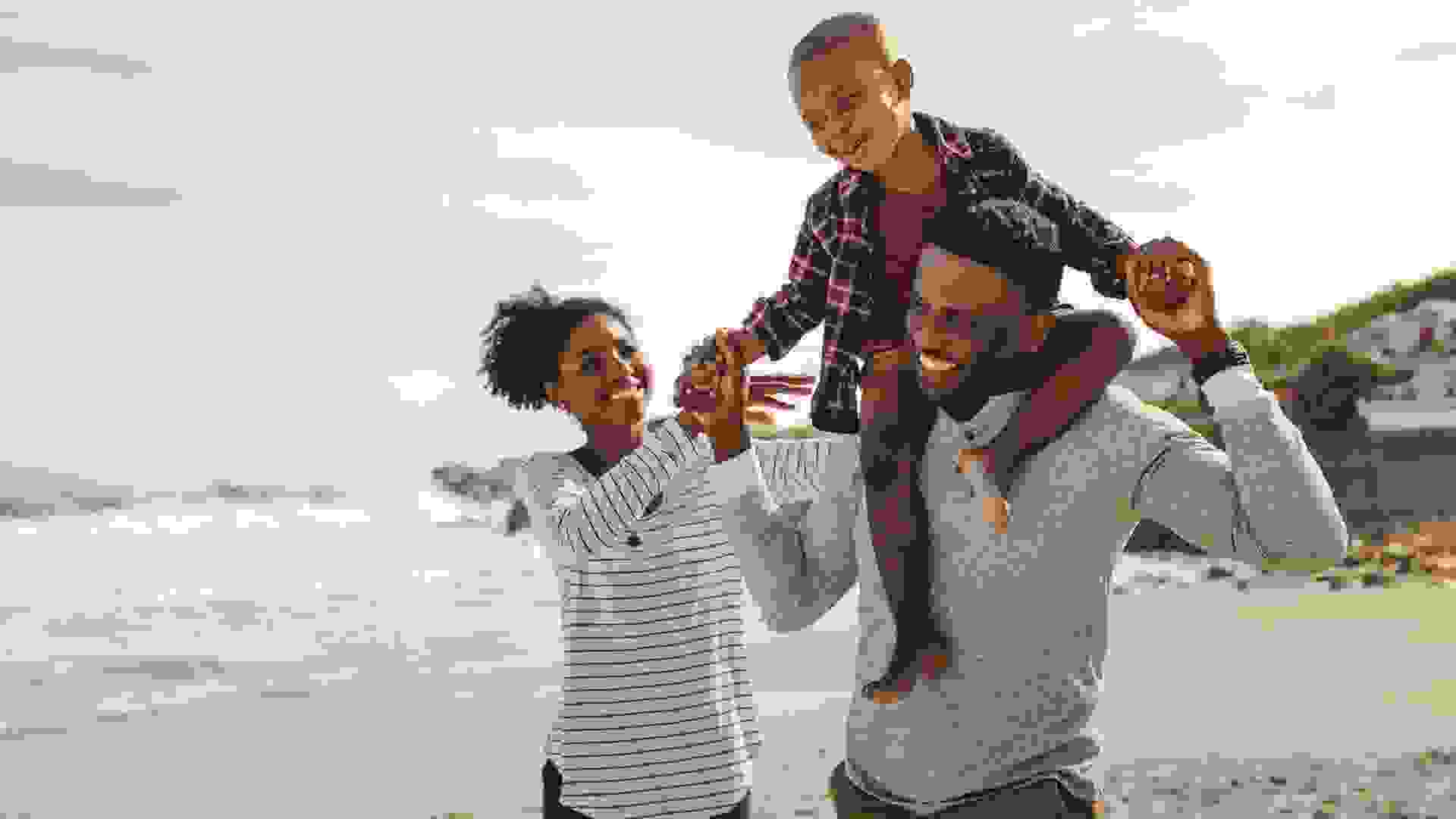 The future of Social Security remains uncertain, forcing people to ask questions like, "Will Social Security run out?" According to the 2021 annual report from the Social Security board of trustees,…
READ MORE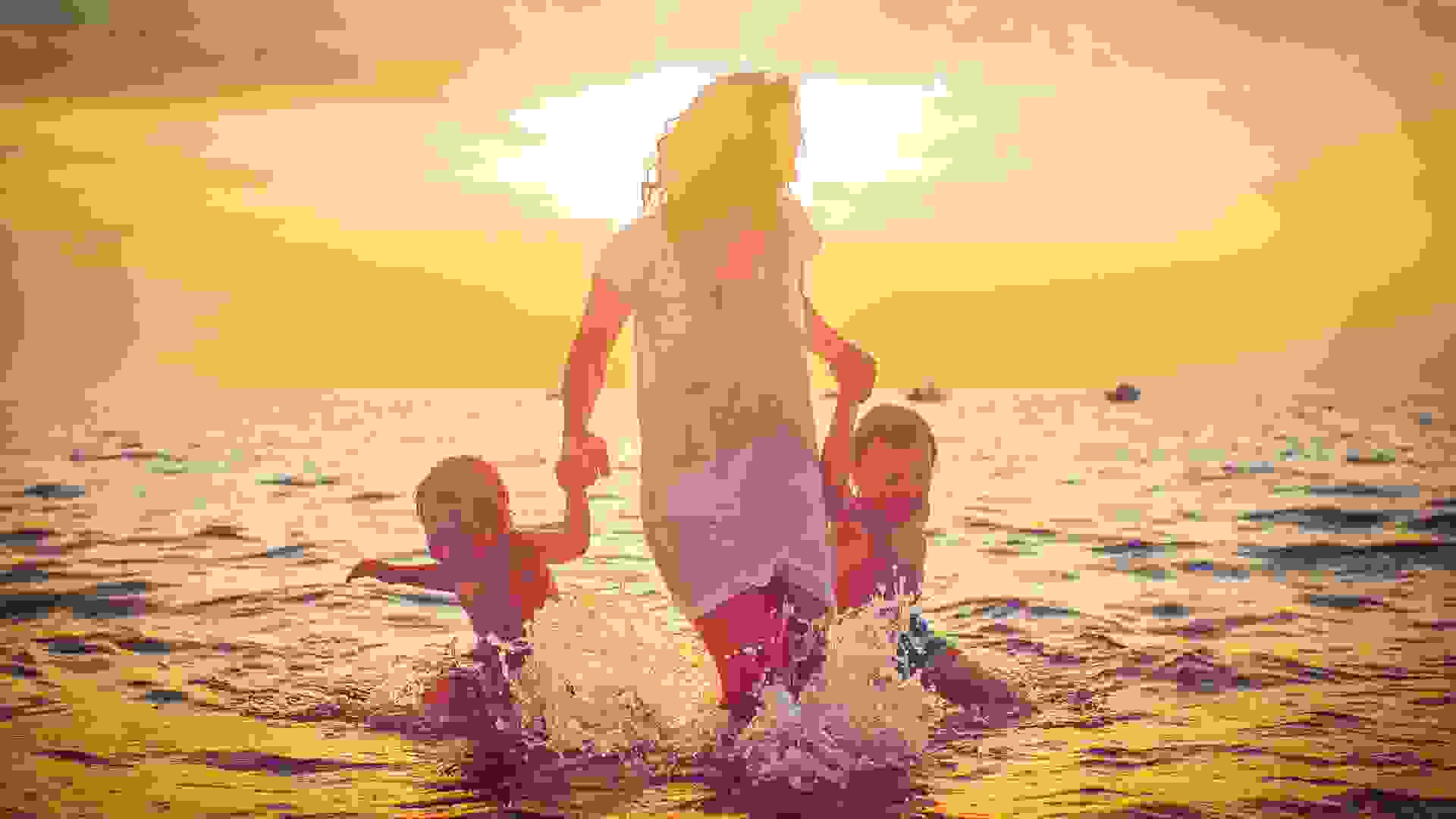 There are indicators everywhere, from packed airports to busy hotels, pointing to tremendous growth in the travel sector as we head into Summer 2022. In addition, the April jobs report showed 78,000…
READ MORE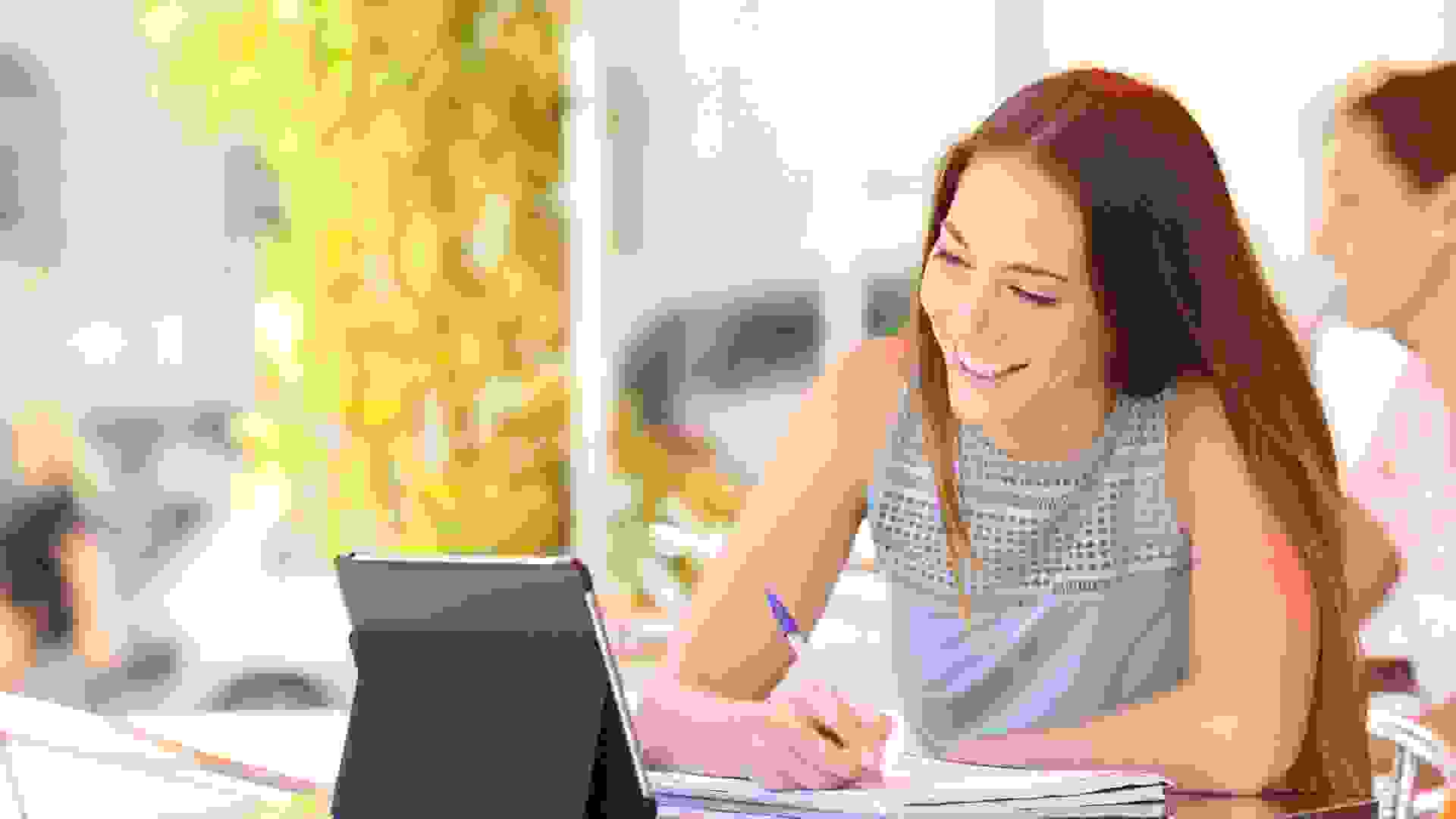 Virtual job fairs weren't born of necessity two years ago; they were around long before any notion of a global pandemic. Even as we continue to normalize our work back to pre-COVID times, informing…
READ MORE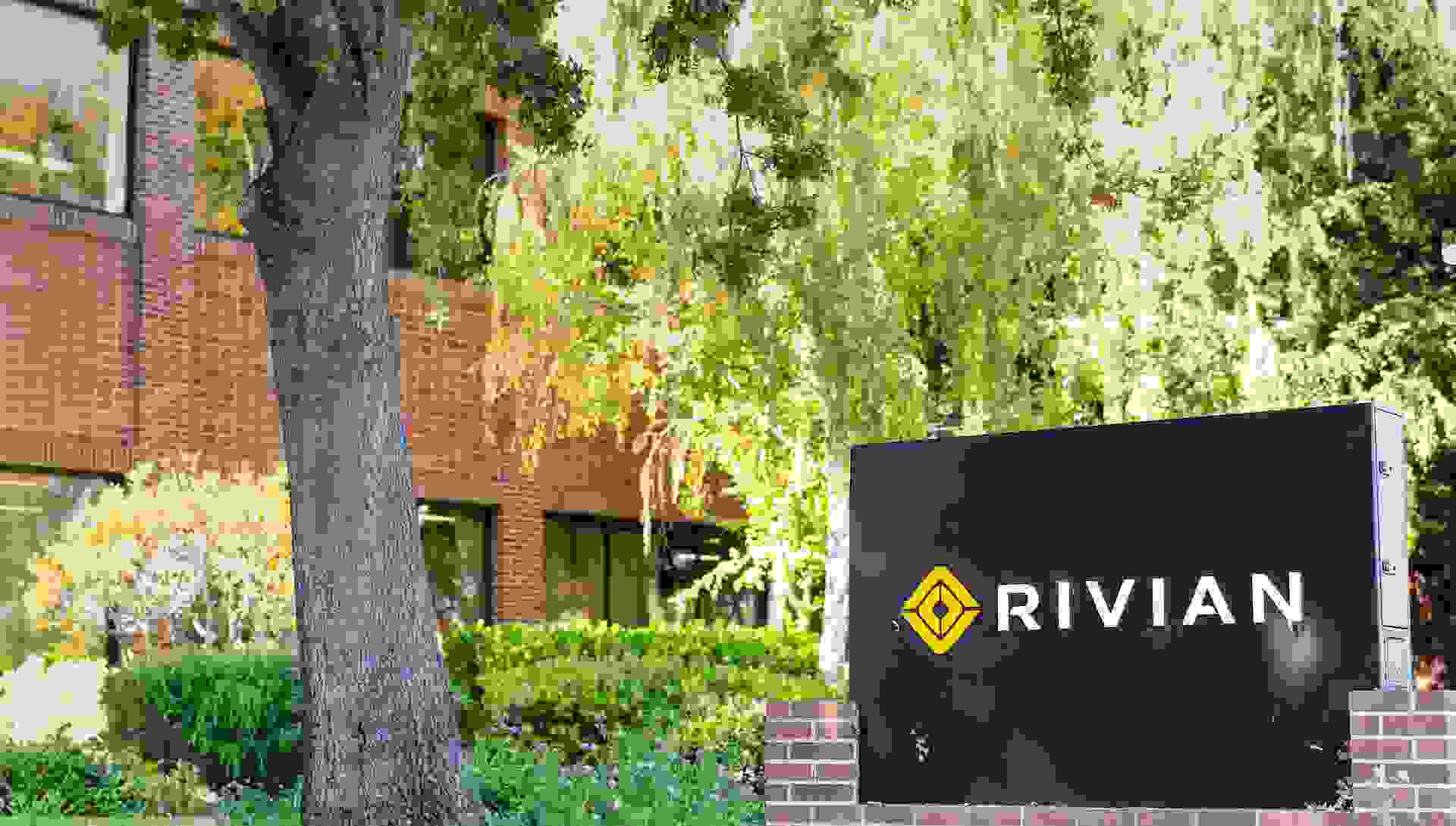 Electric vehicle company Rivian saw its stock crash following the announcement that Ford was selling 8 million shares. The stock closed down 21% on May 9 and was down 3% on May 10 in pre-market…
READ MORE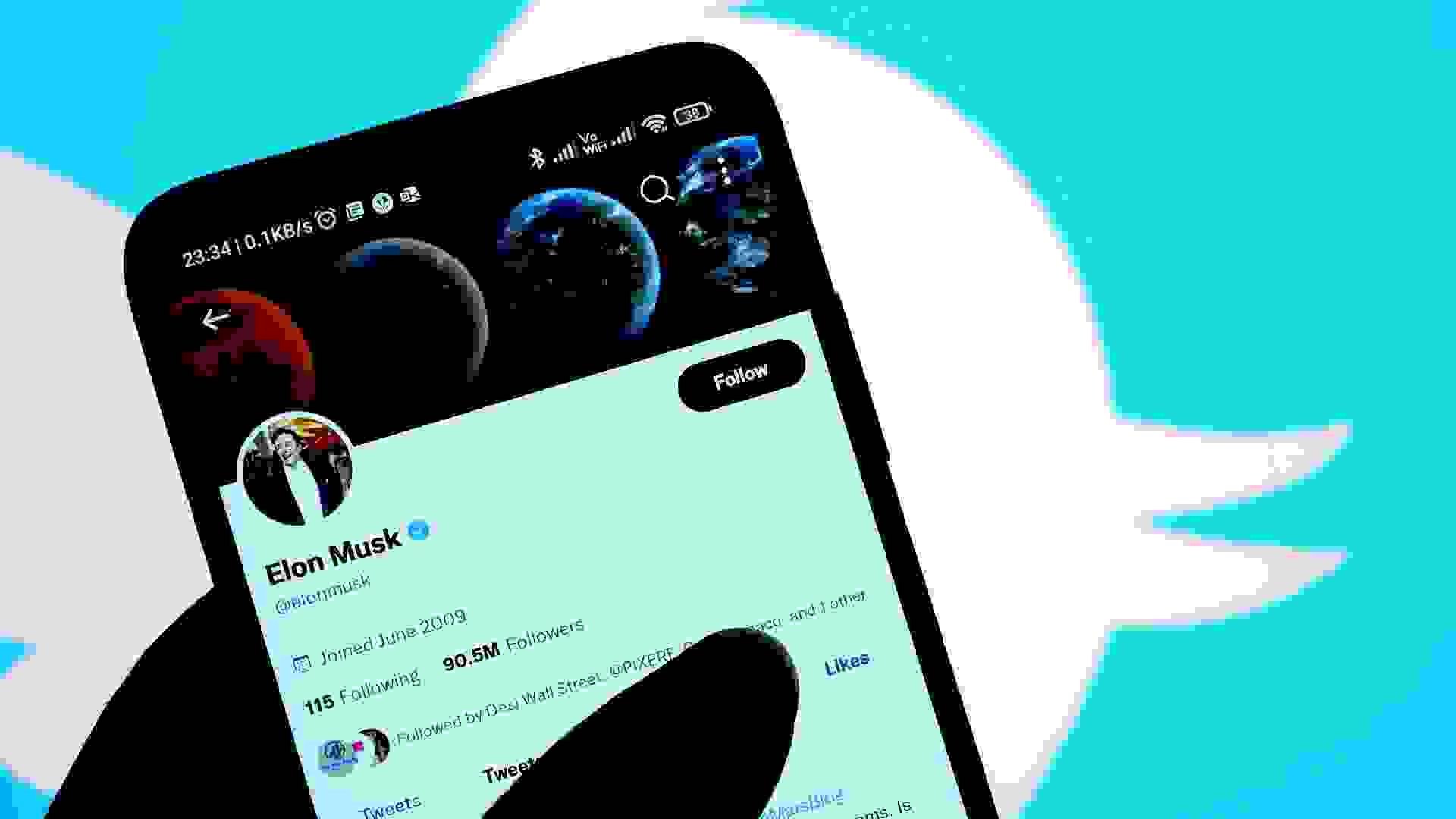 Much has been speculated about Elon Musk's potential plans for Twitter. Following his $44 billion bid for the social media platform, after securing more than $7 billion in equity from some of his…
READ MORE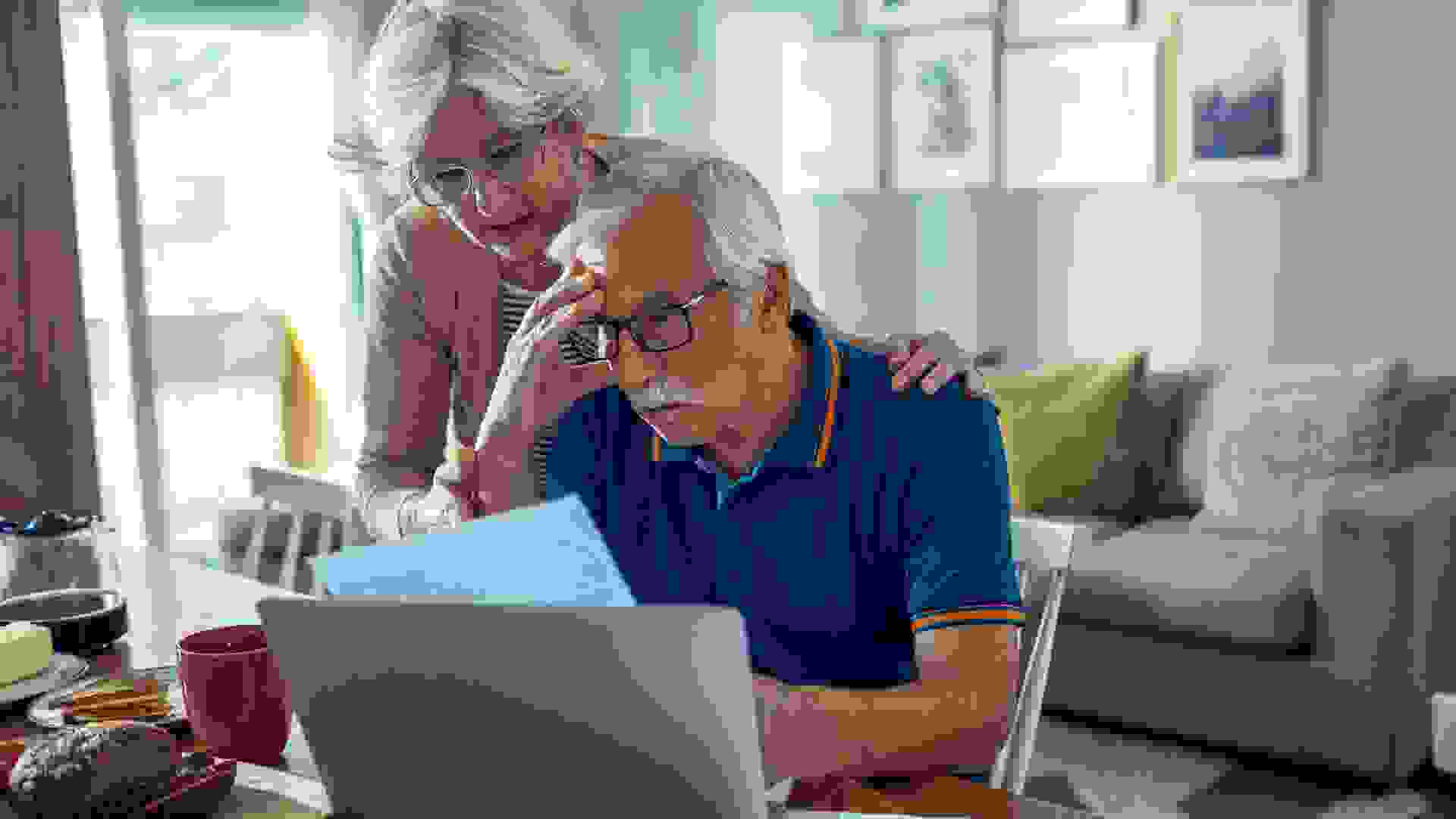 Social Security benefits replace a portion of your lifetime earnings when you retire, develop a qualifying disability or go to your spouse, children or survivors after you die. Unlike Social Security…
READ MORE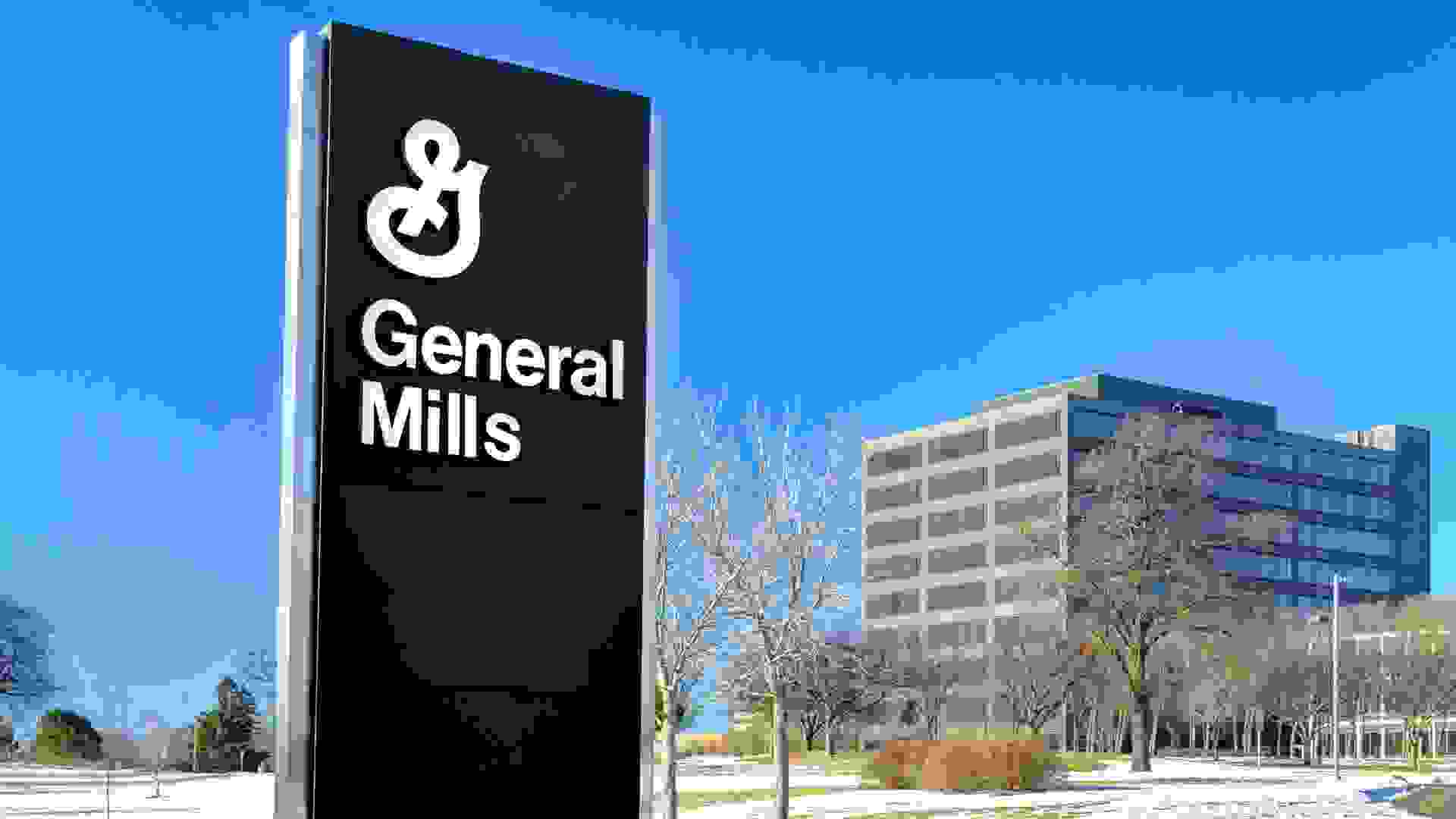 While the stock markets were sinking again on Monday, continuing a slide that has sent stocks tumbling to their lowest point in more than a year, shares of companies like Campbell Soup and Kellogg…
READ MORE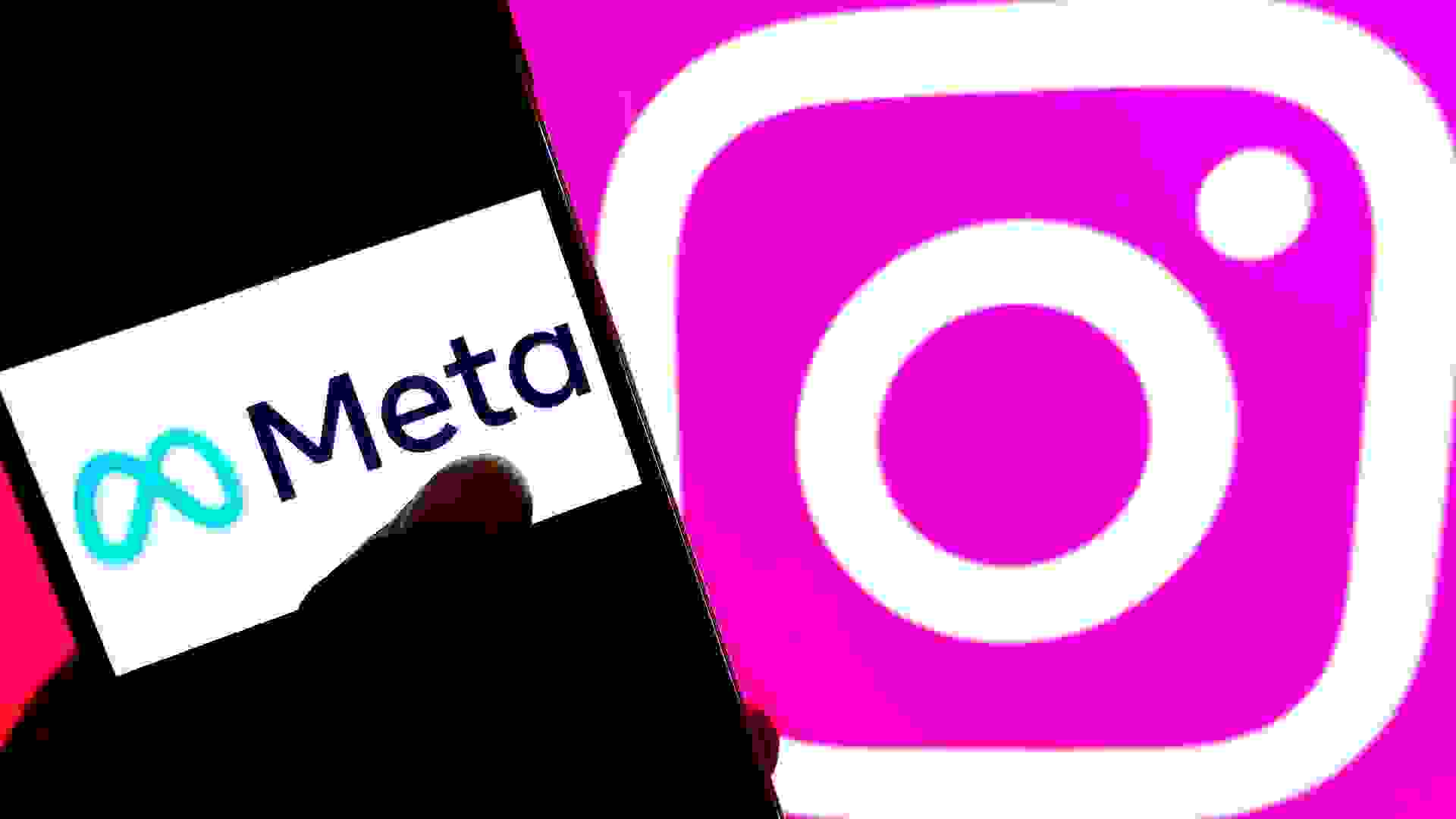 Meta has announced it is rolling out NFTs for Instagram, and will later add them to Facebook. In a Facebook post and video announcement on May 9, CEO Mark Zuckerberg said, "This week, we're starting…
READ MORE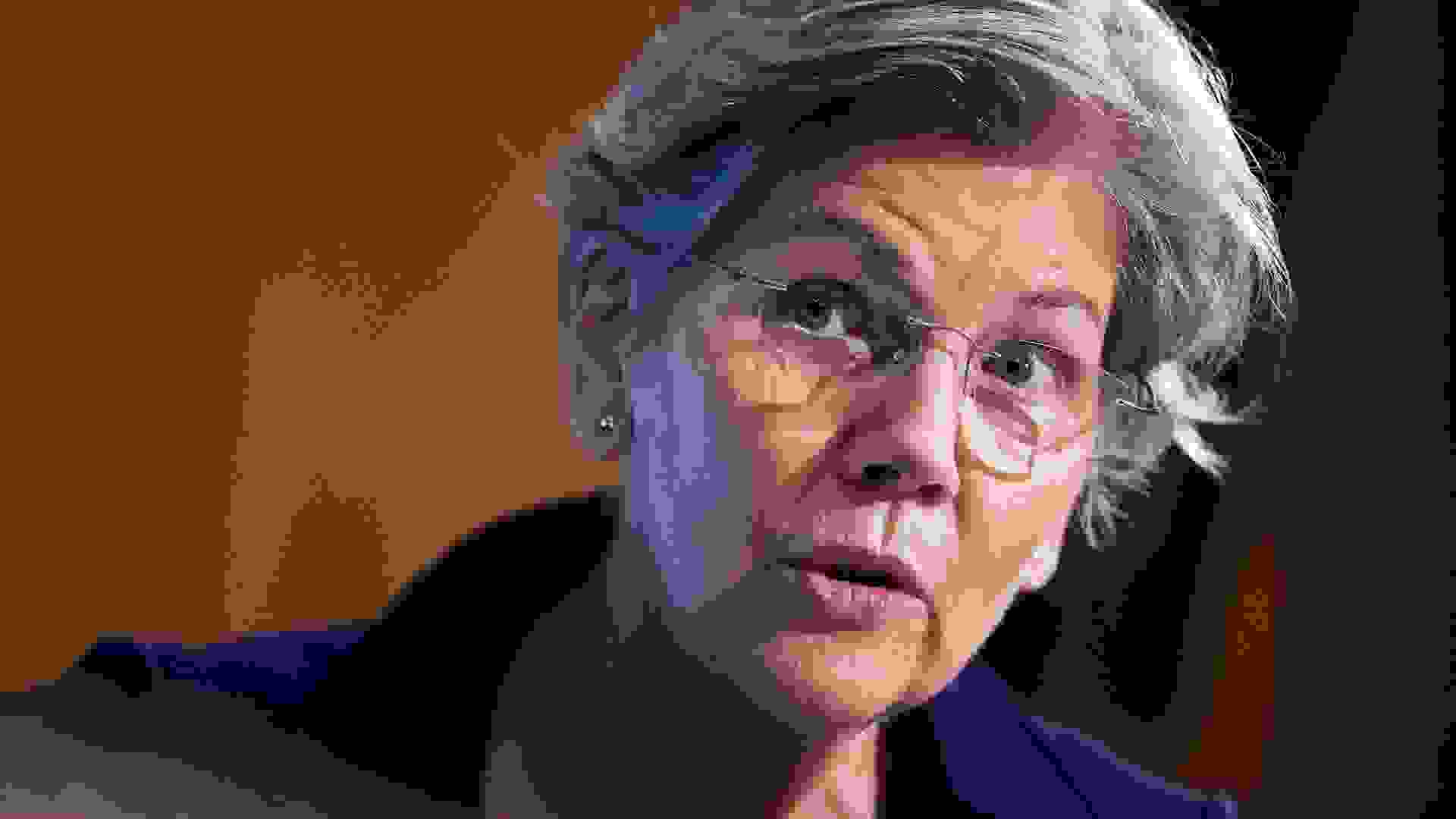 Not everyone's on board with Fidelity's plan to allow bitcoin in 401(k) plans, especially with the asset's recent extreme volatility. Senator Elizabeth Warren and Senator Tina Smith sent a letter to…
READ MORE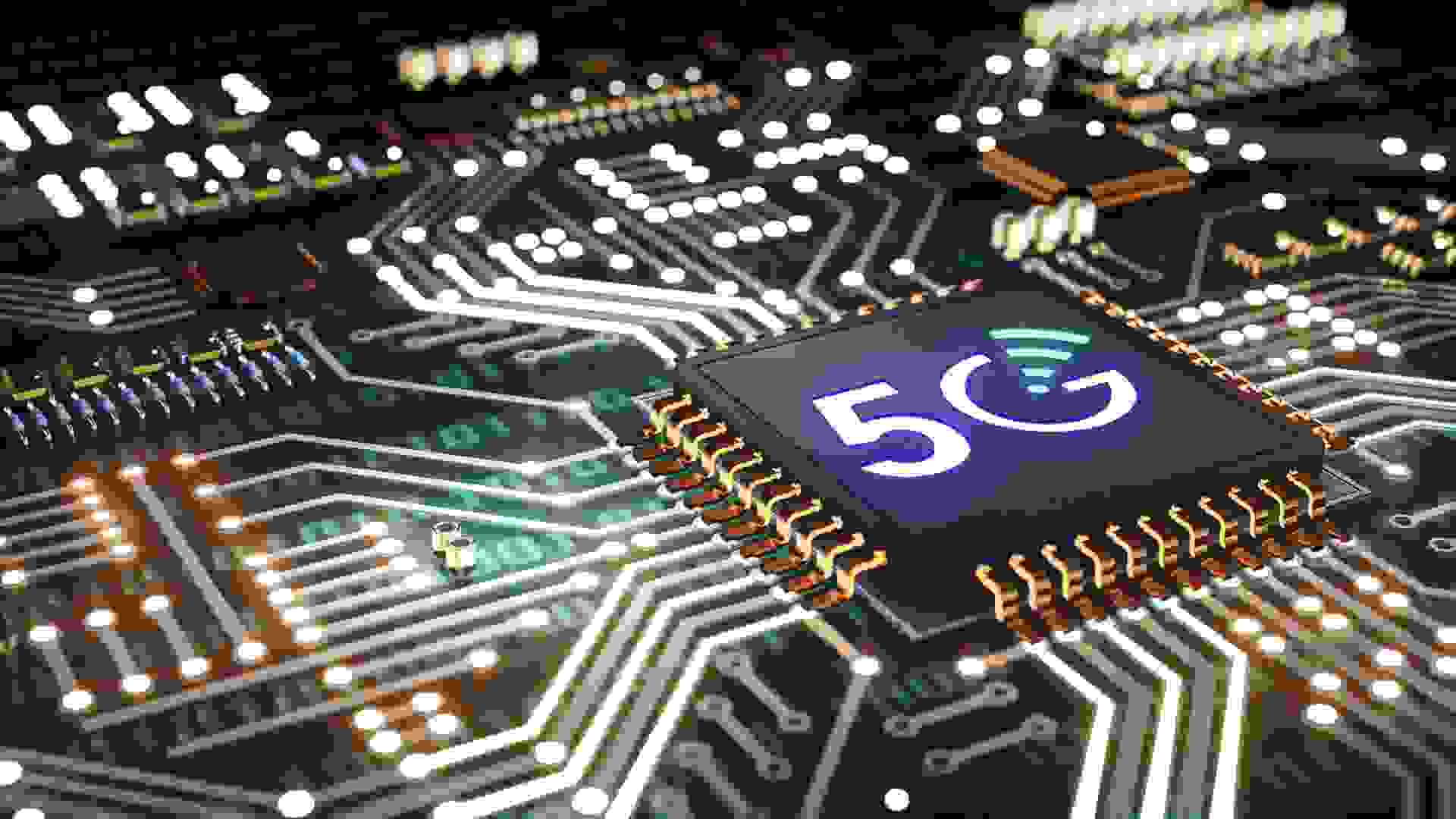 The Biden administration has lined up some heavy telecom hitters to expand high-speed internet access to more Americans, as 20 internet providers — including Comcast, AT&T and Verizon — have…
READ MORE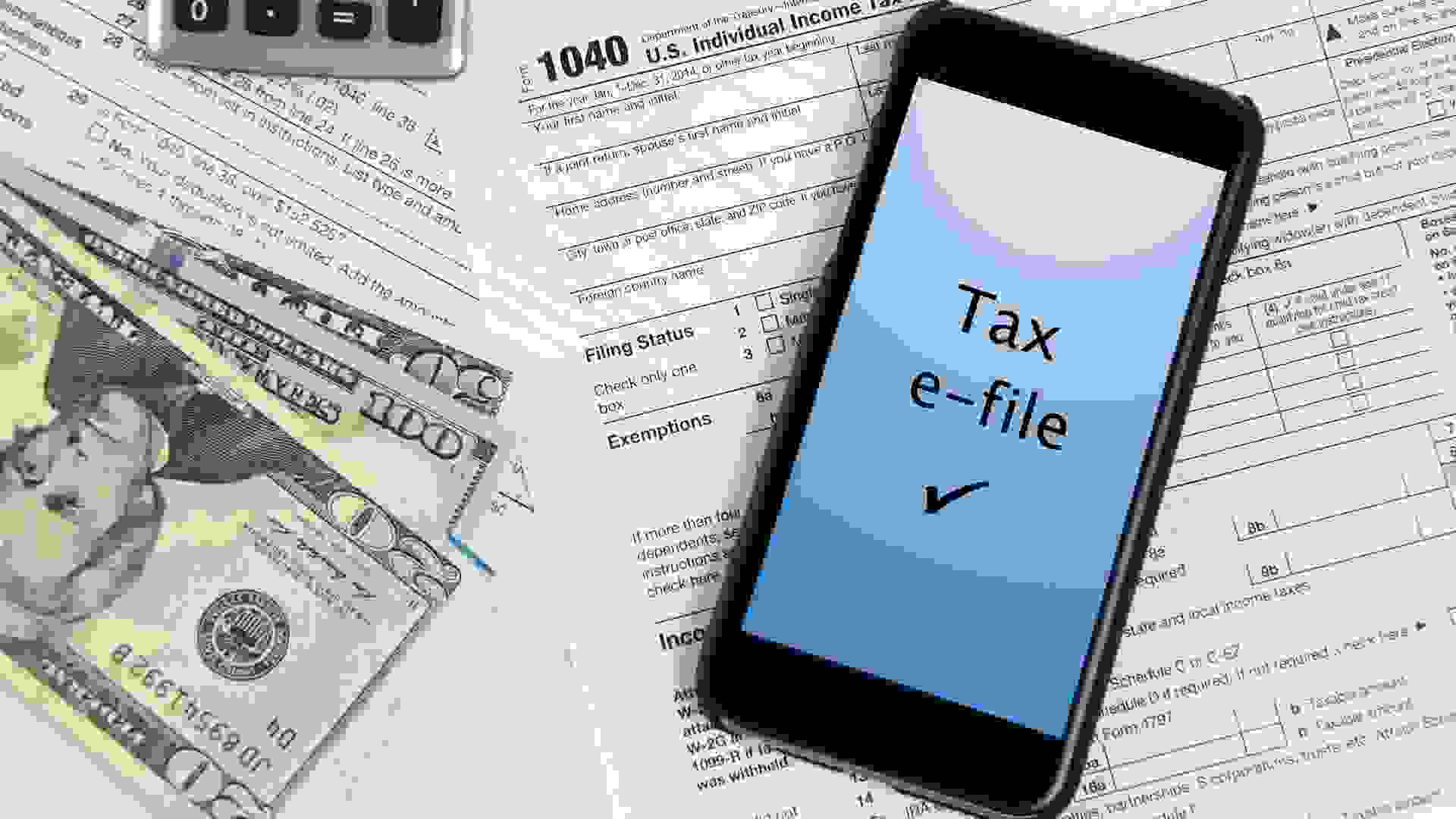 The old saying that nothing is certain except death and taxes is only partly true. Yes, you can certainly expect to pay taxes in 2022, but you may not see the same kind of tax return thanks to a…
READ MORE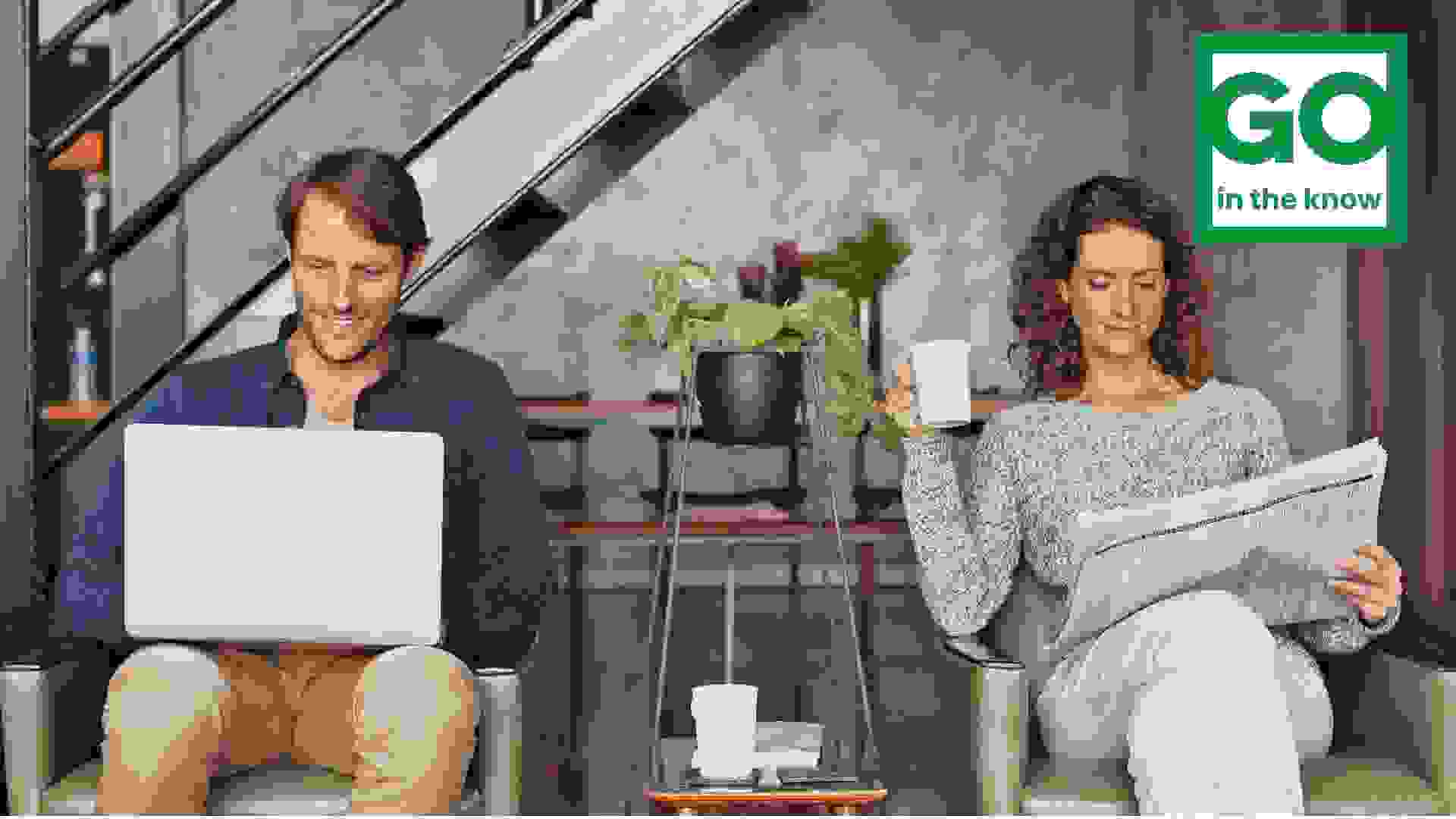 Another week, another barrage of troubling stock market news, as the S&P 500 just hit a 52-week low. There are more financial stories to follow, though, and GOBankingRates has got you covered….
READ MORE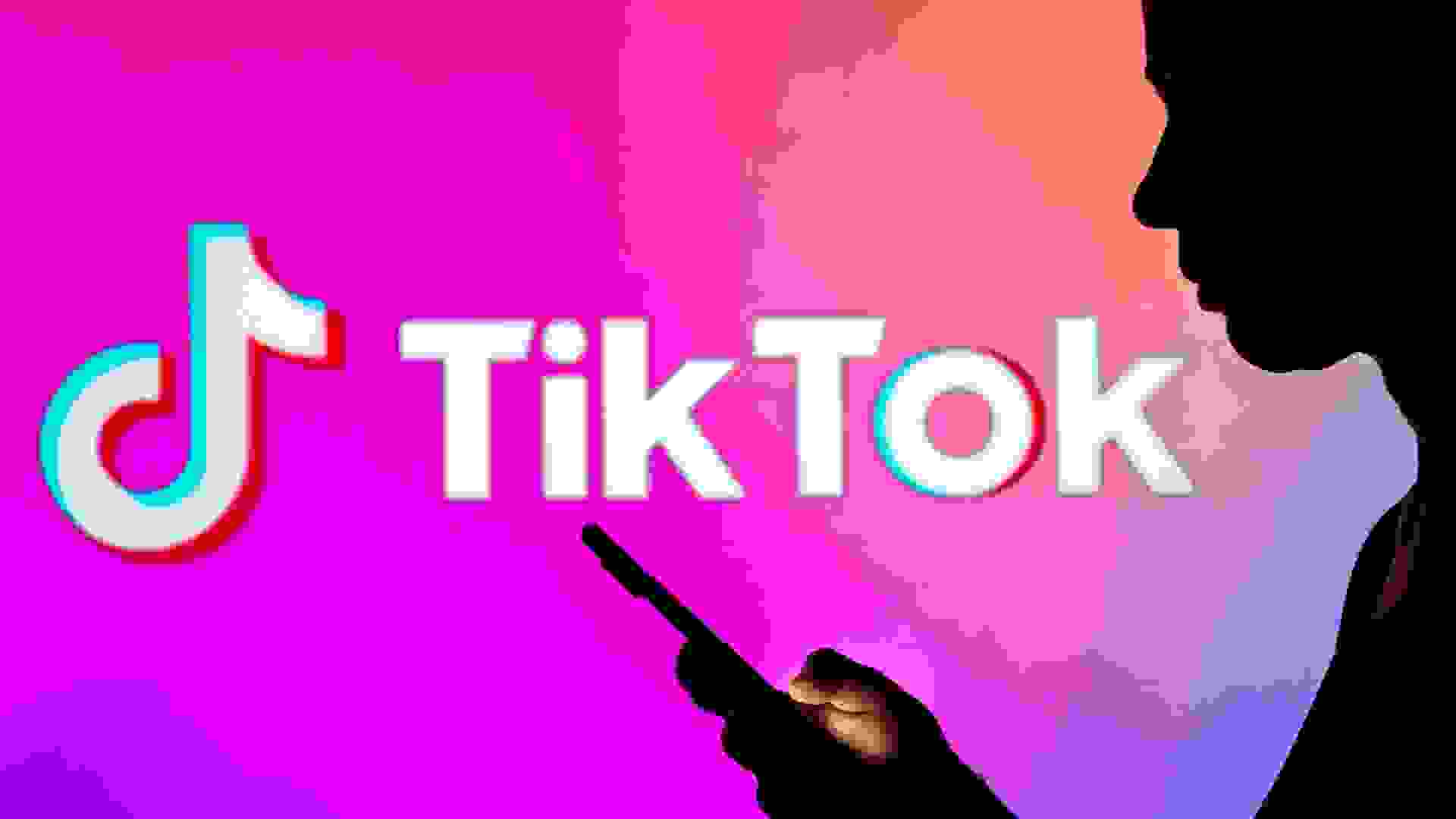 TikTok has been a springboard to internet fame for many young celebrities-in-training, and now they can add a little fortune to the mix thanks to a new advertising program that gives creators a cut of…
READ MORE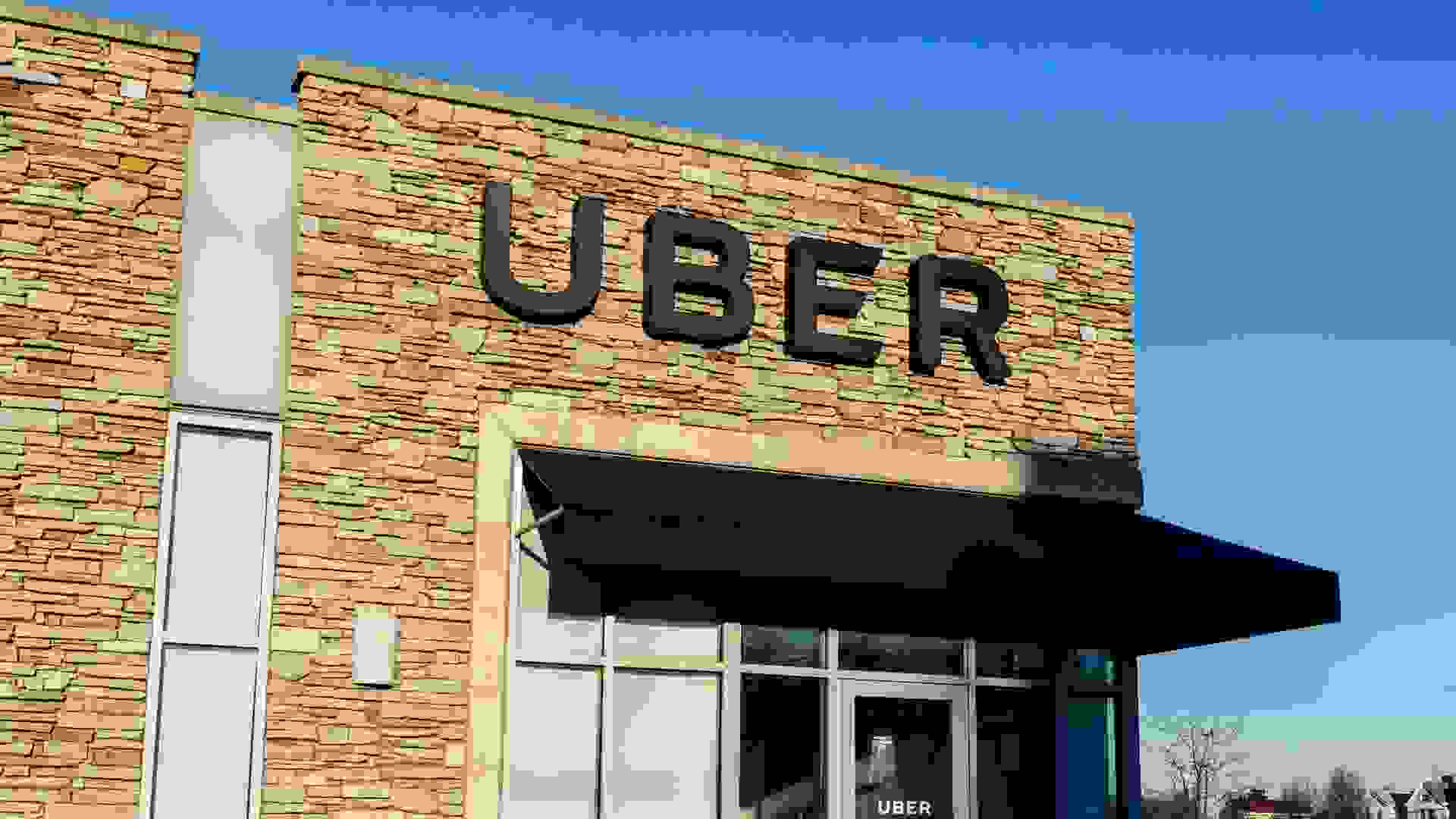 Following its earnings release, Uber CEO Dara Khosrowshahi said the company would slow down its hiring to address a "seismic shift" in investor sentiment, according to reports. See: Uber Reports $5.9…
READ MORE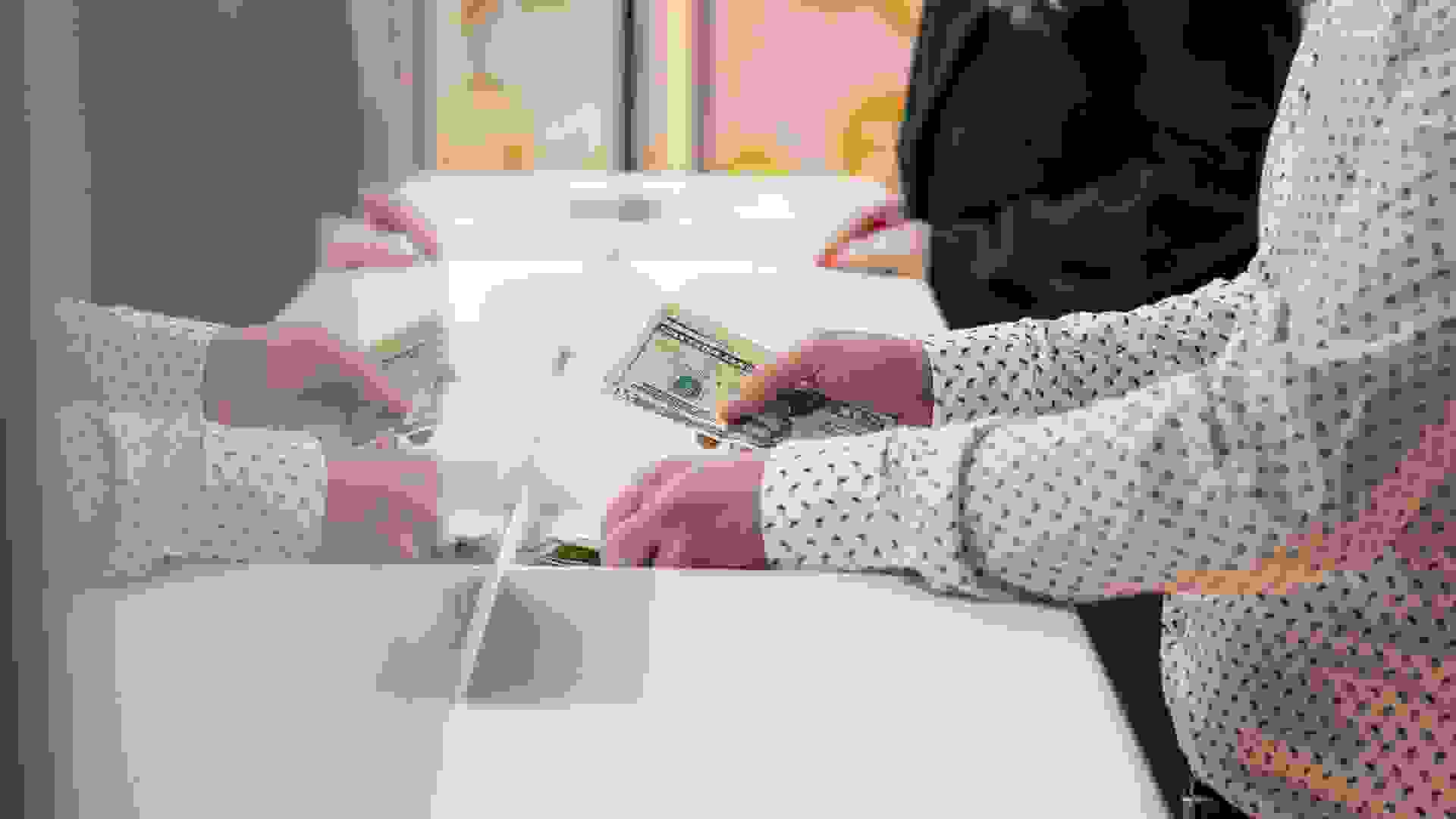 Stirred by the positive impact that stimulus payments and expanded child tax credits had on residents, many American cities are experimenting with monthly direct payment or universal basic income…
READ MORE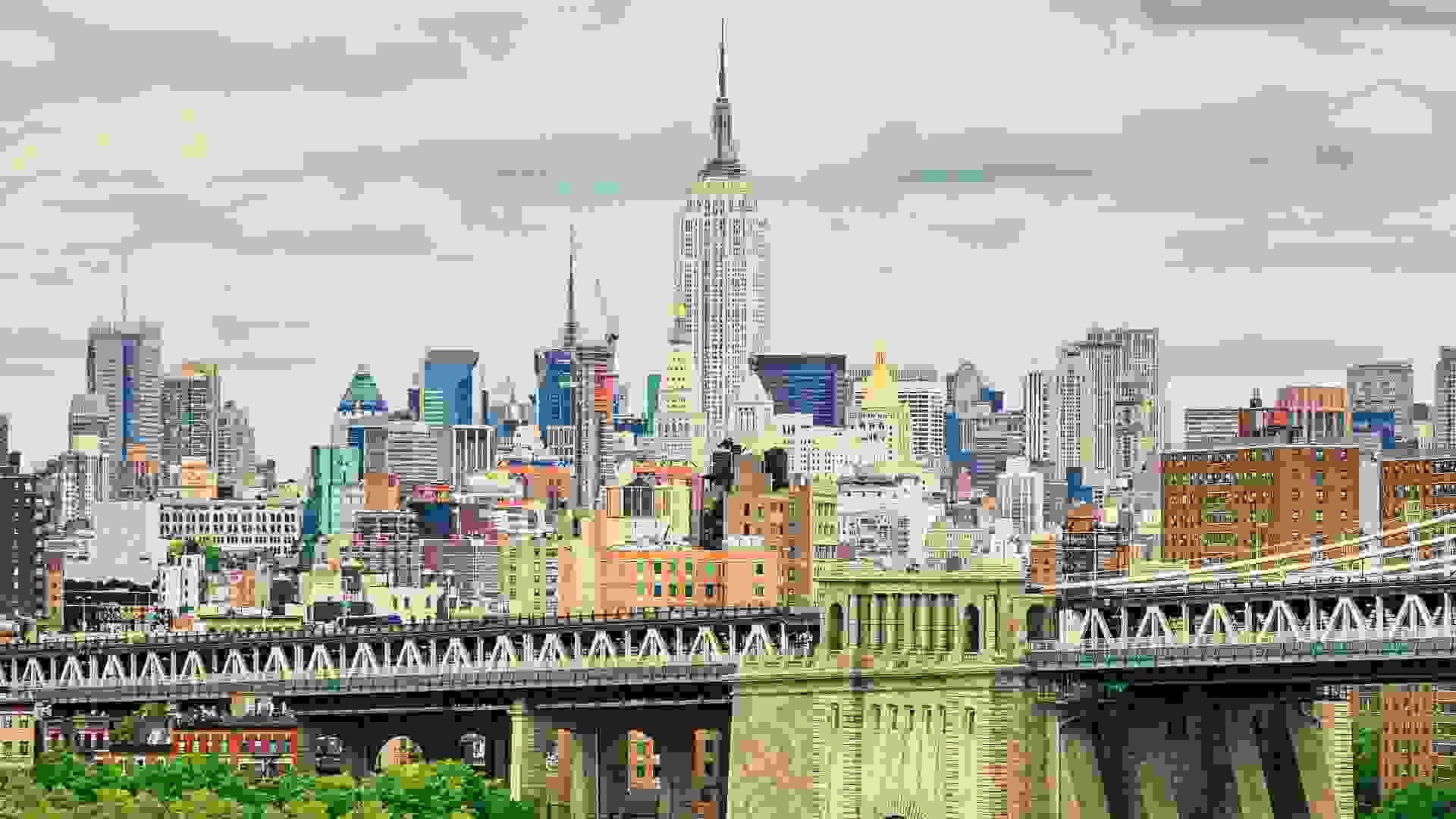 New York City's Rent Guidelines Board, the group in charge of establishing the lease guidelines for rent-stabilized homes, held a preliminary vote on May 5 on a range of rent increases in the city….
READ MORE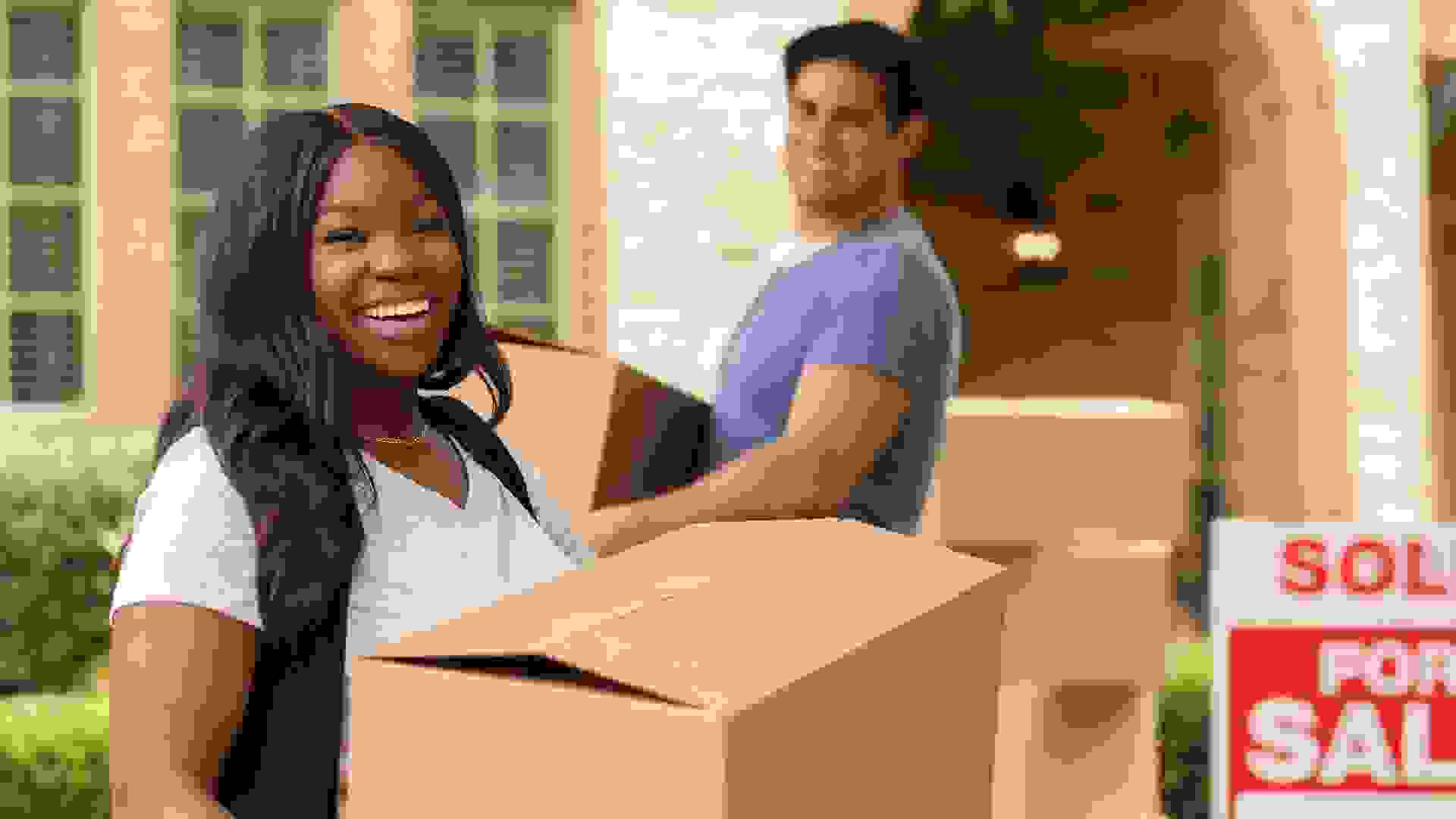 Americans might be more tempted to move now that remote work policies seem to be ingrained in the new work culture. Moving company Penske said that rental truck demand was incredibly robust in 2021, a…
READ MORE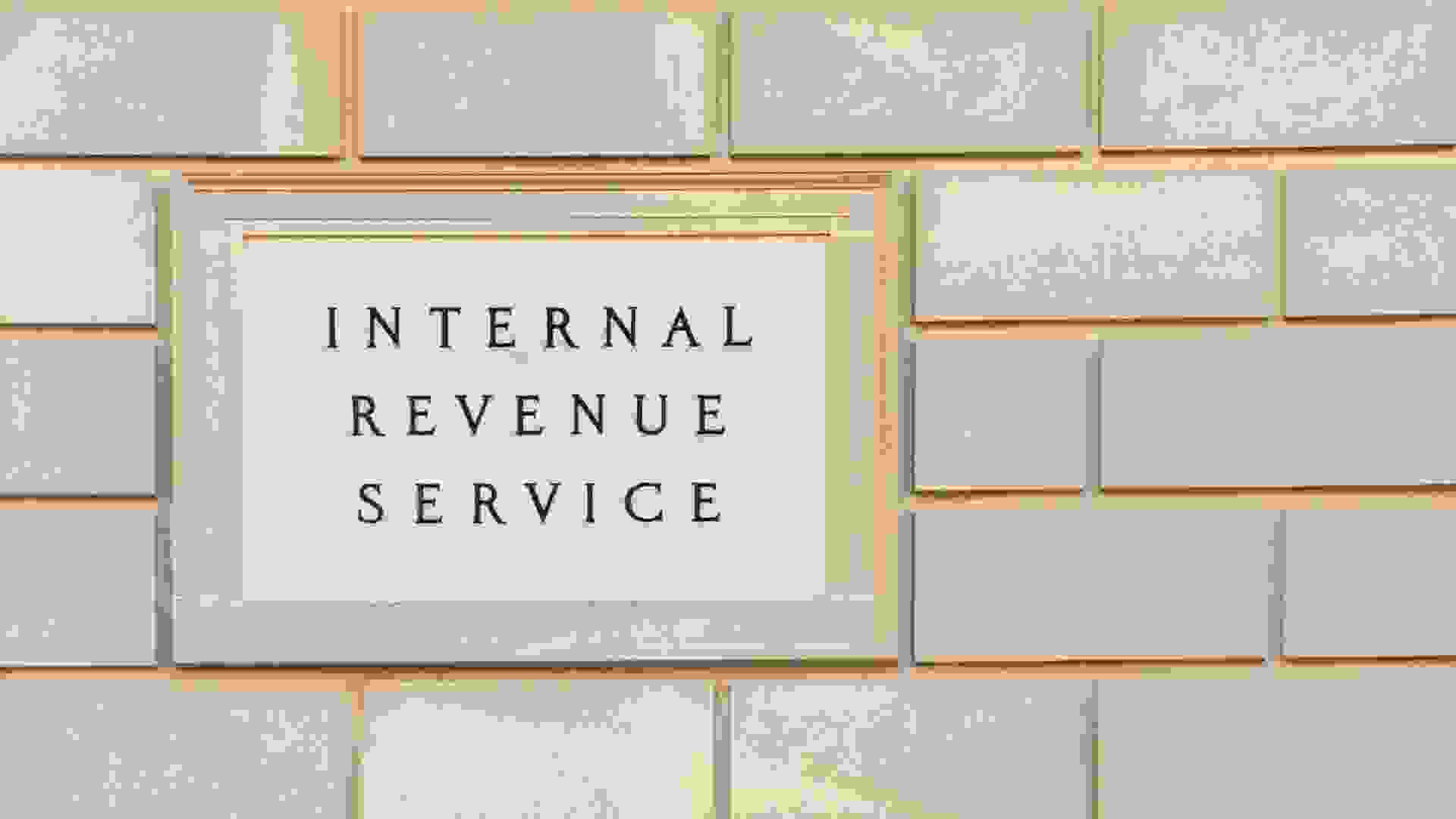 As another exciting tax season drew to a close, the IRS is now attempting to keep on top of processing 2022 returns while it works to reduce the millions of unprocessed filings from 2021. See: Track…
READ MORE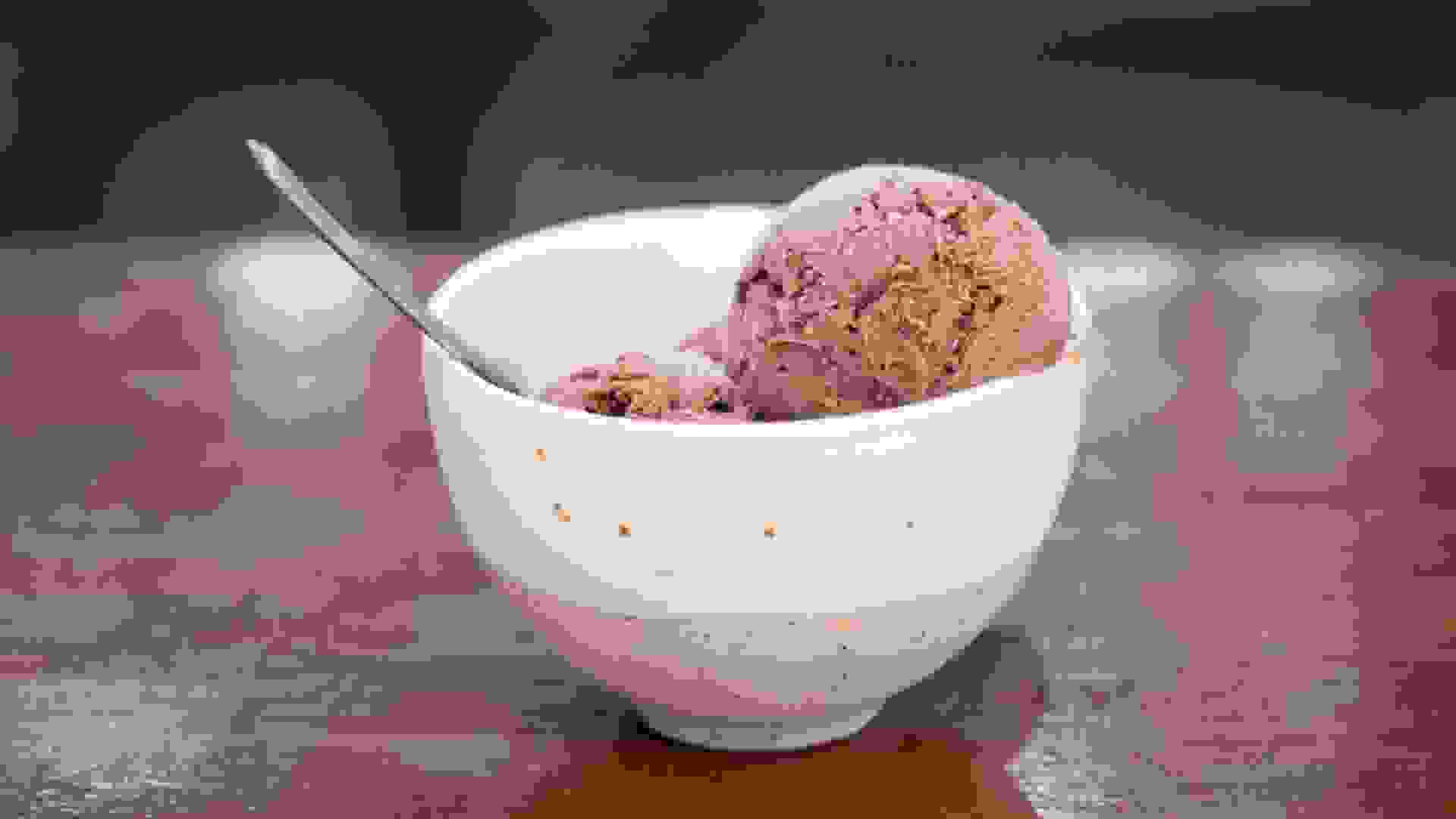 Unilever — proud parent of such frozen dessert brands as Popsicle, Ben & Jerry's, Magnum and Breyers — is launching two test pilot programs in a bid to lower energy use. The British consumer…
READ MORE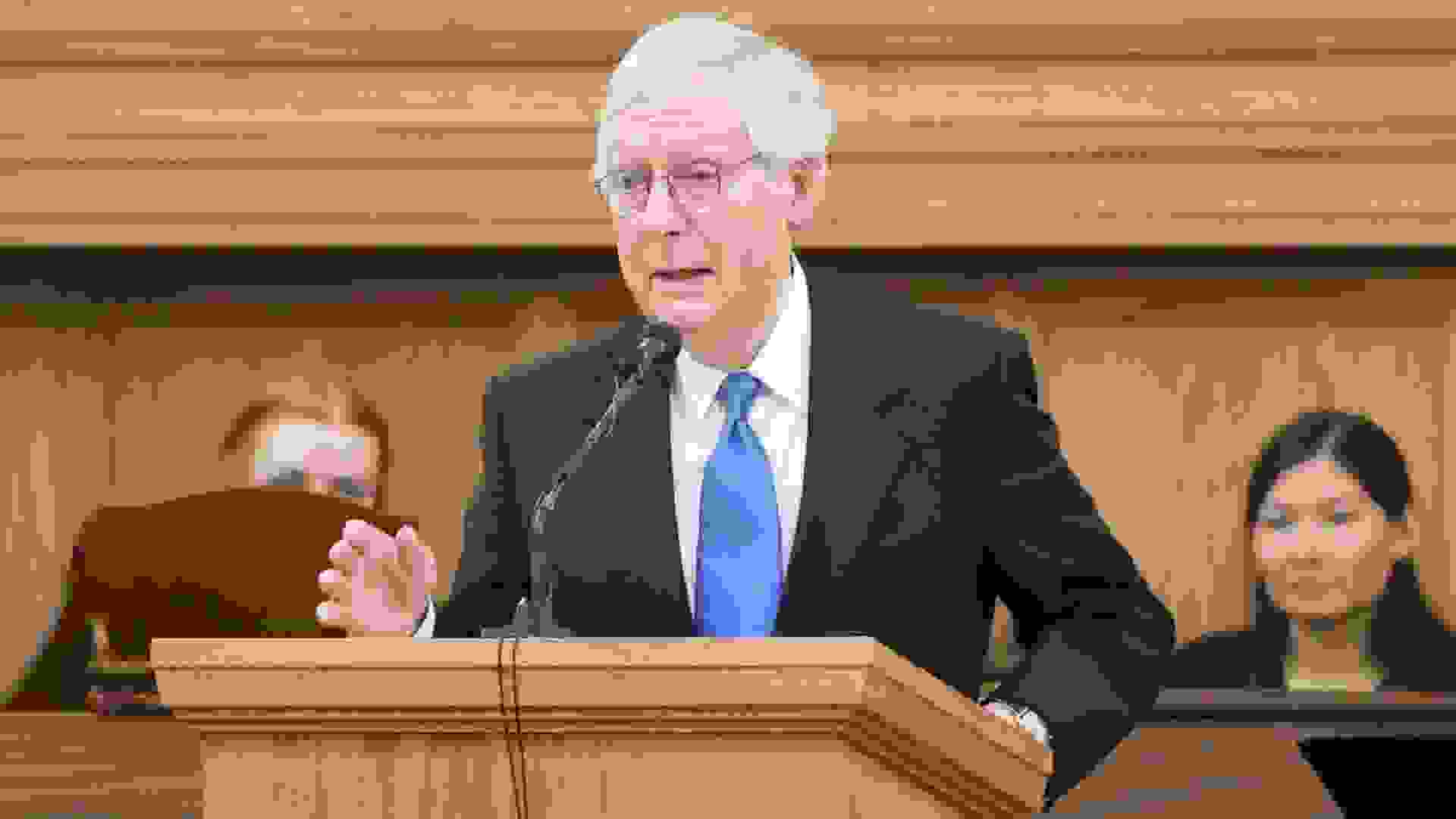 Upcoming mid-term elections in November 2022 could bring a power shift to Congress, which could mean policy changes and legislation that lean toward one side. Such a shift could have you feeling…
READ MORE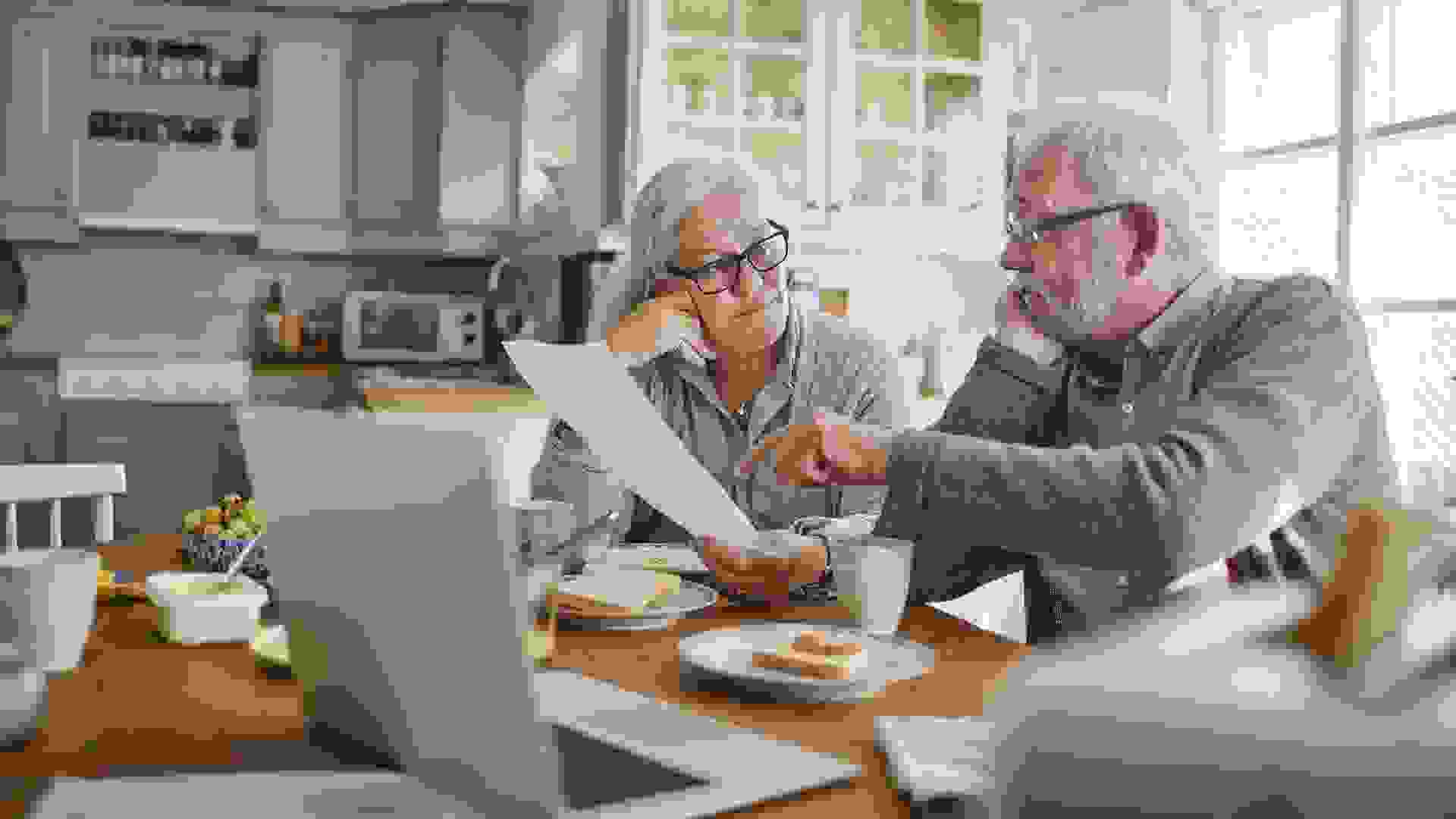 If passed, the SECURE Act 2.0 would make it easier for some people to save for retirement. Provisions of the bill require employers to automatically enroll workers in a 401(k) plan. Workers could opt…
READ MORE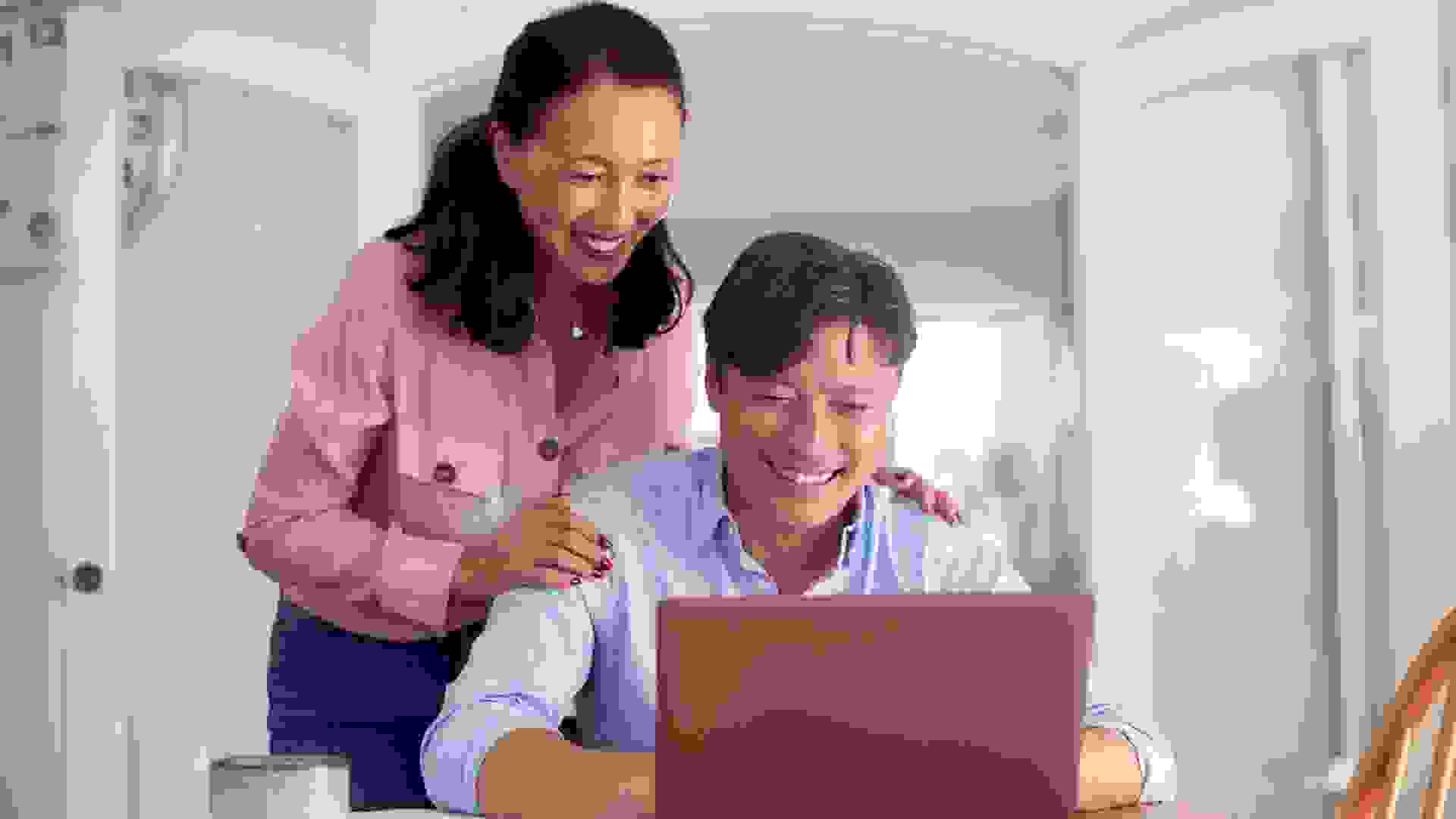 On average, Asian Americans have higher educational attainment and household income than any other racial and ethnic group in the United States. But they still lag behind white Americans in terms of…
READ MORE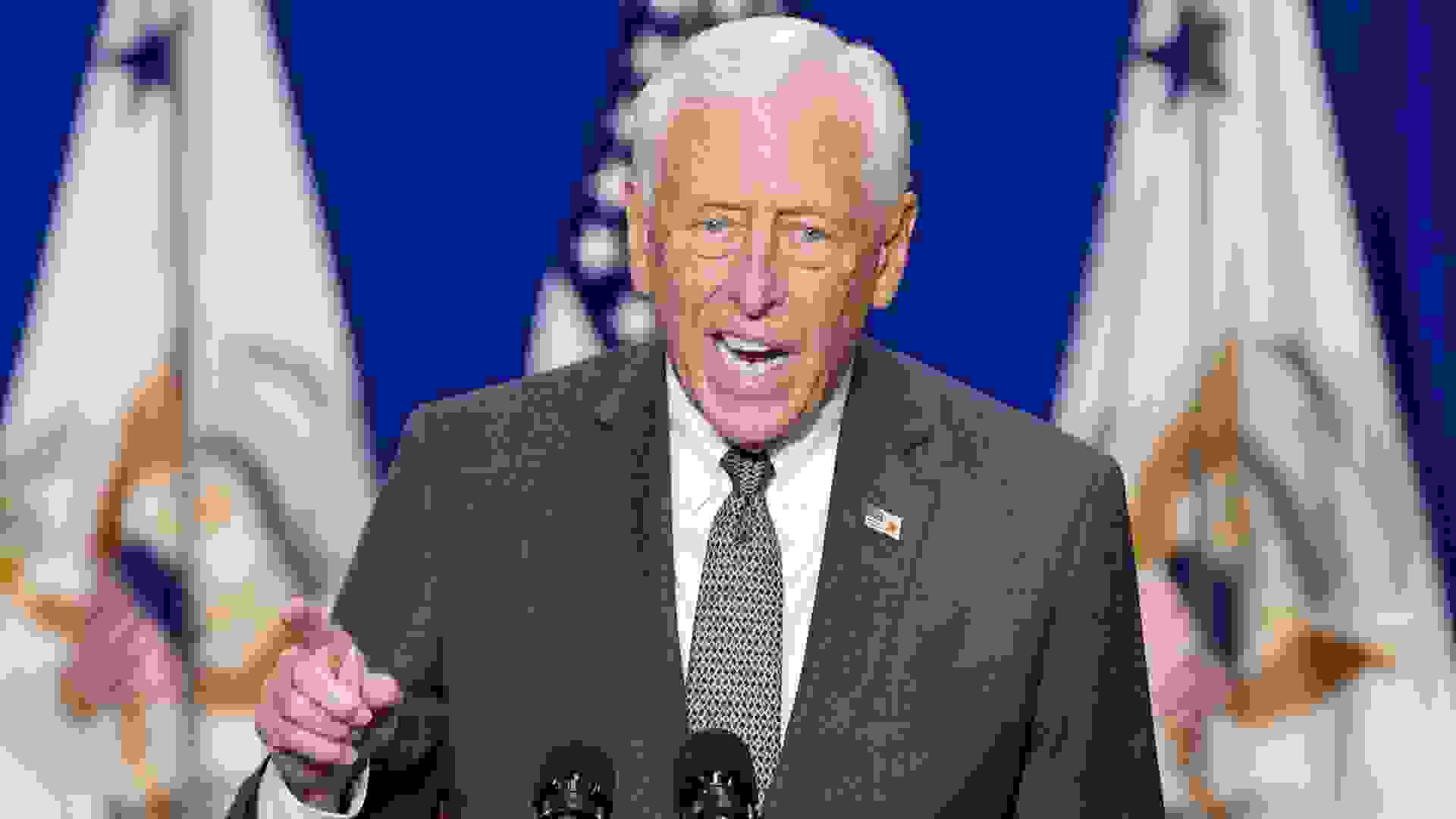 On March 29, the House of Representatives voted 414-5 in favor of the Securing a Strong Retirement Act of 2022. If passed by the Senate, and then signed into law by President Joe Biden, the act could…
READ MORE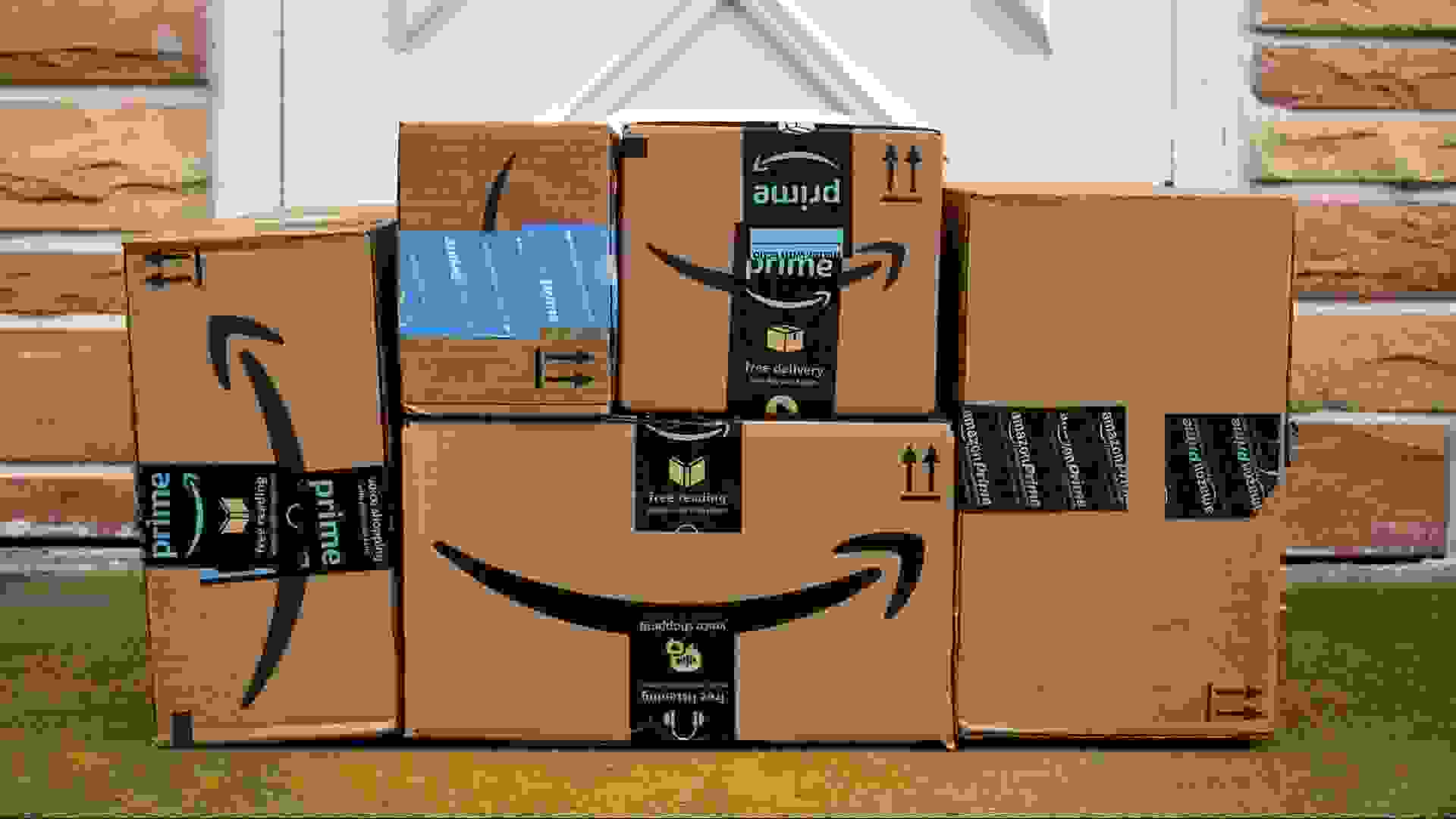 Even after raising its annual regular price for Amazon Prime service by $20, Amazon offers ways for certain customers to save money. Shoppers who are recipients of SNAP and SNAP EBT Cash benefits (or…
READ MORE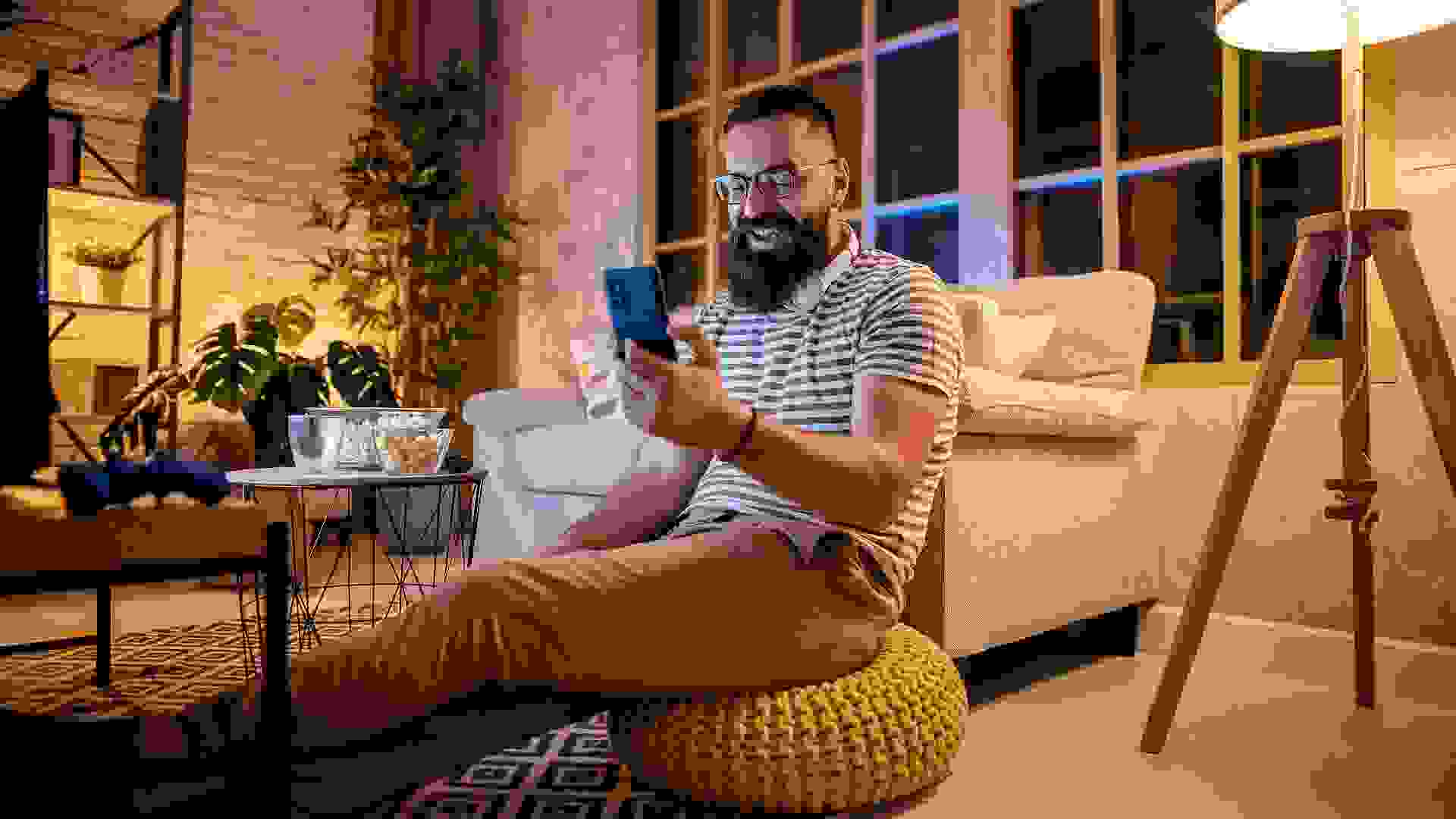 The federal government is no longer sending out stimulus money, but some states have stepped up to send residents a fourth stimulus check in 2022. Four states are currently preparing more stimulus…
READ MORE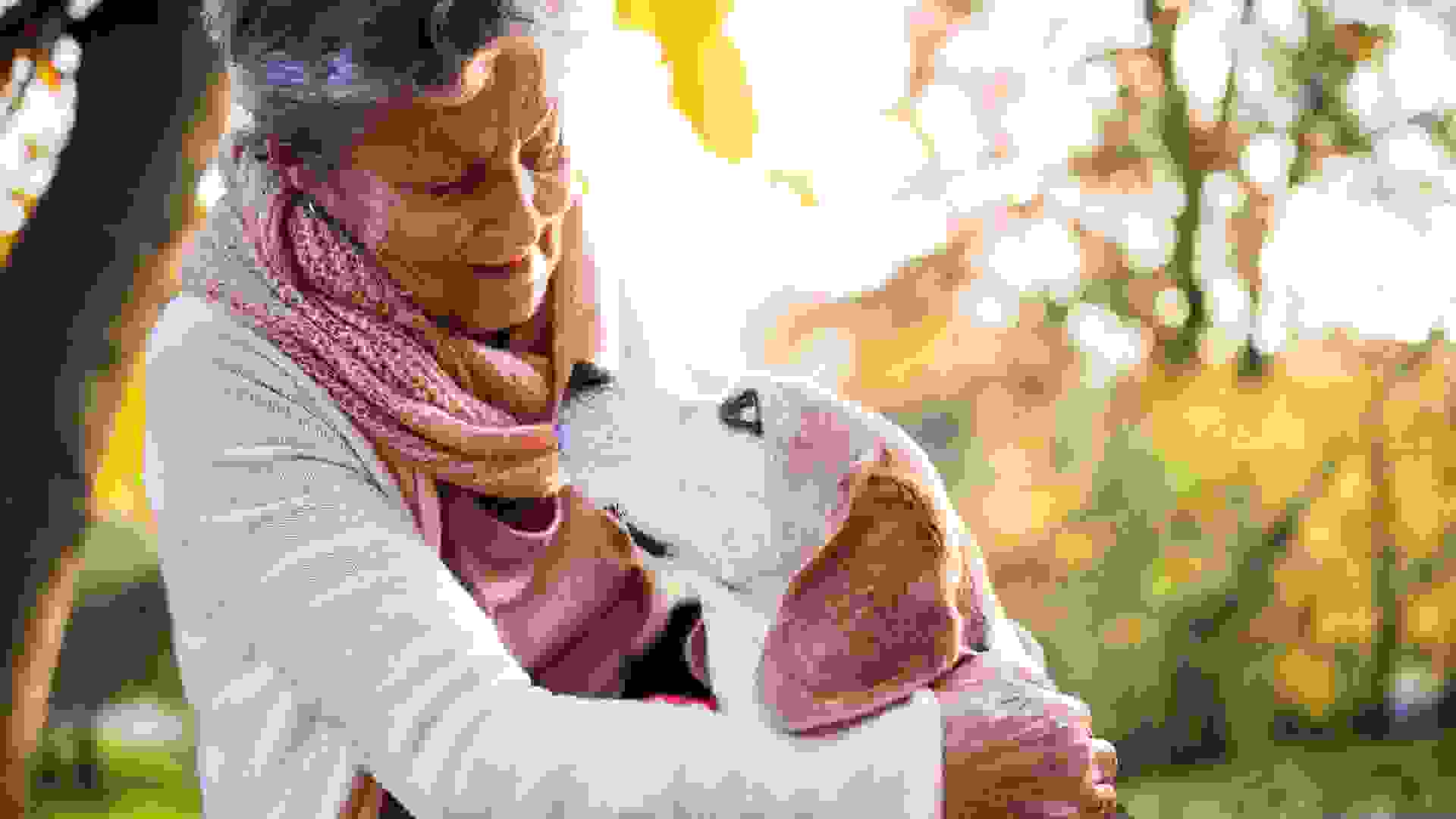 The next round of Social Security checks is due to go out in early May. Approximately 64 million Social Security beneficiaries are seeing the largest cost-of-living adjustment increase in nearly 40…
READ MORE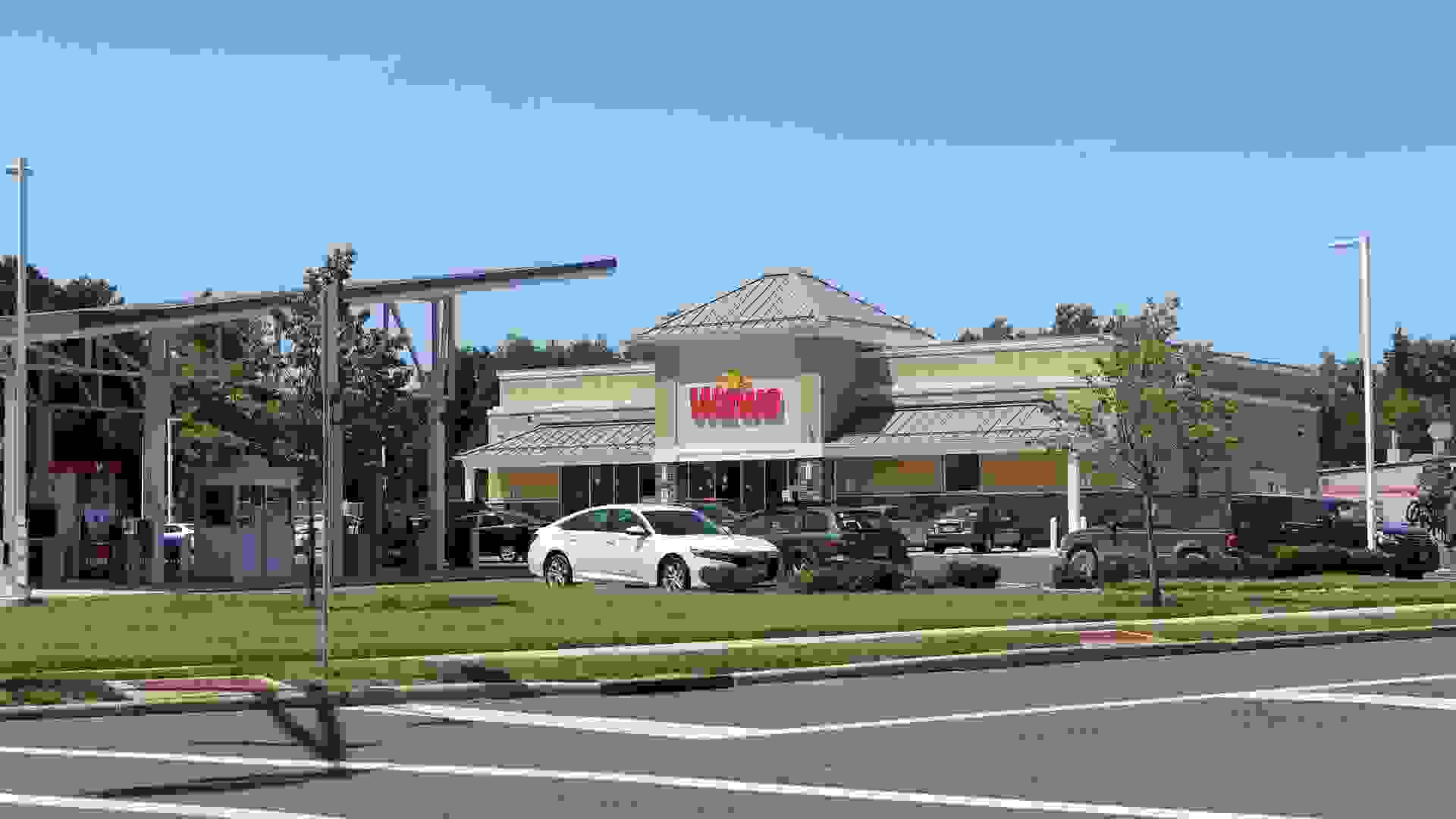 With gas prices approaching $4 a gallon in some regions as we head into the weekend, individuals on a fixed income may be struggling to make ends meet. You might even wonder if you can use your EBT…
READ MORE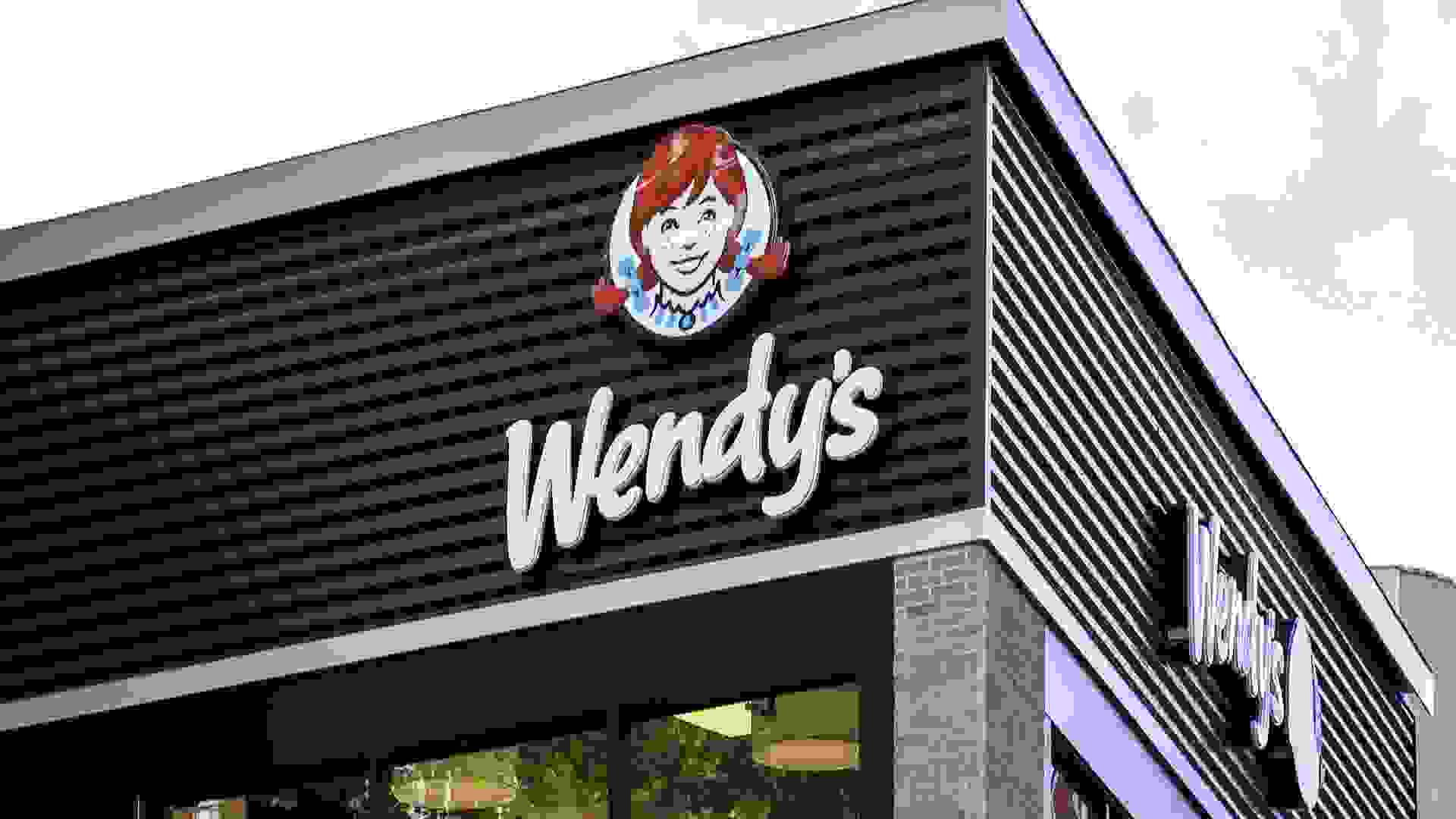 Along with McDonald's and Burger King, Wendy's makes up the Big Three of U.S. fast-food burger chains. The Ohio-based company has more than 7,000 restaurants worldwide that serve up its famous square…
READ MORE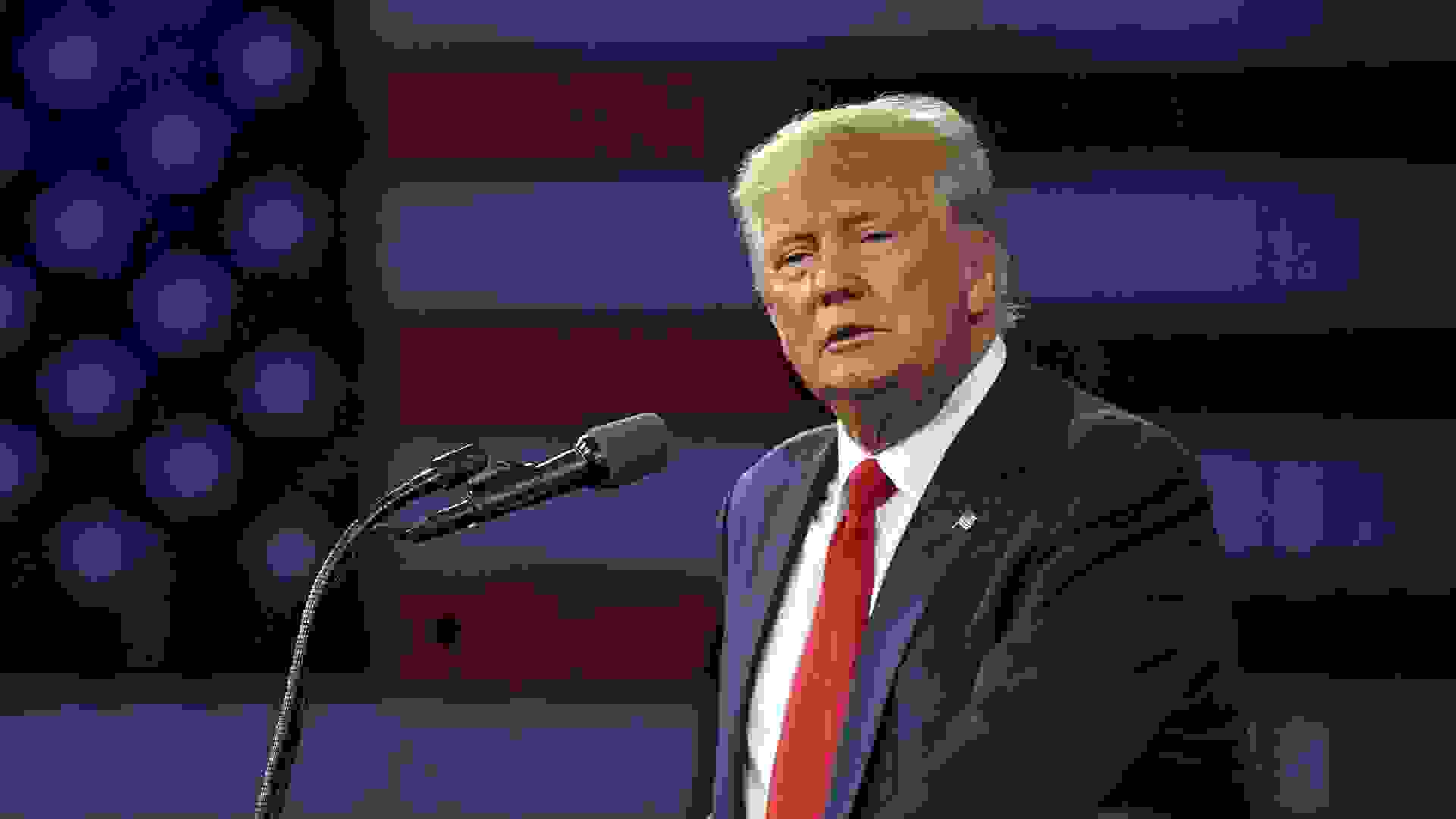 Former President Donald Trump lost roughly $600 million of his net worth during his time in office as President of the United States. He lost another $700 million following the Capital Hill riots and…
READ MORE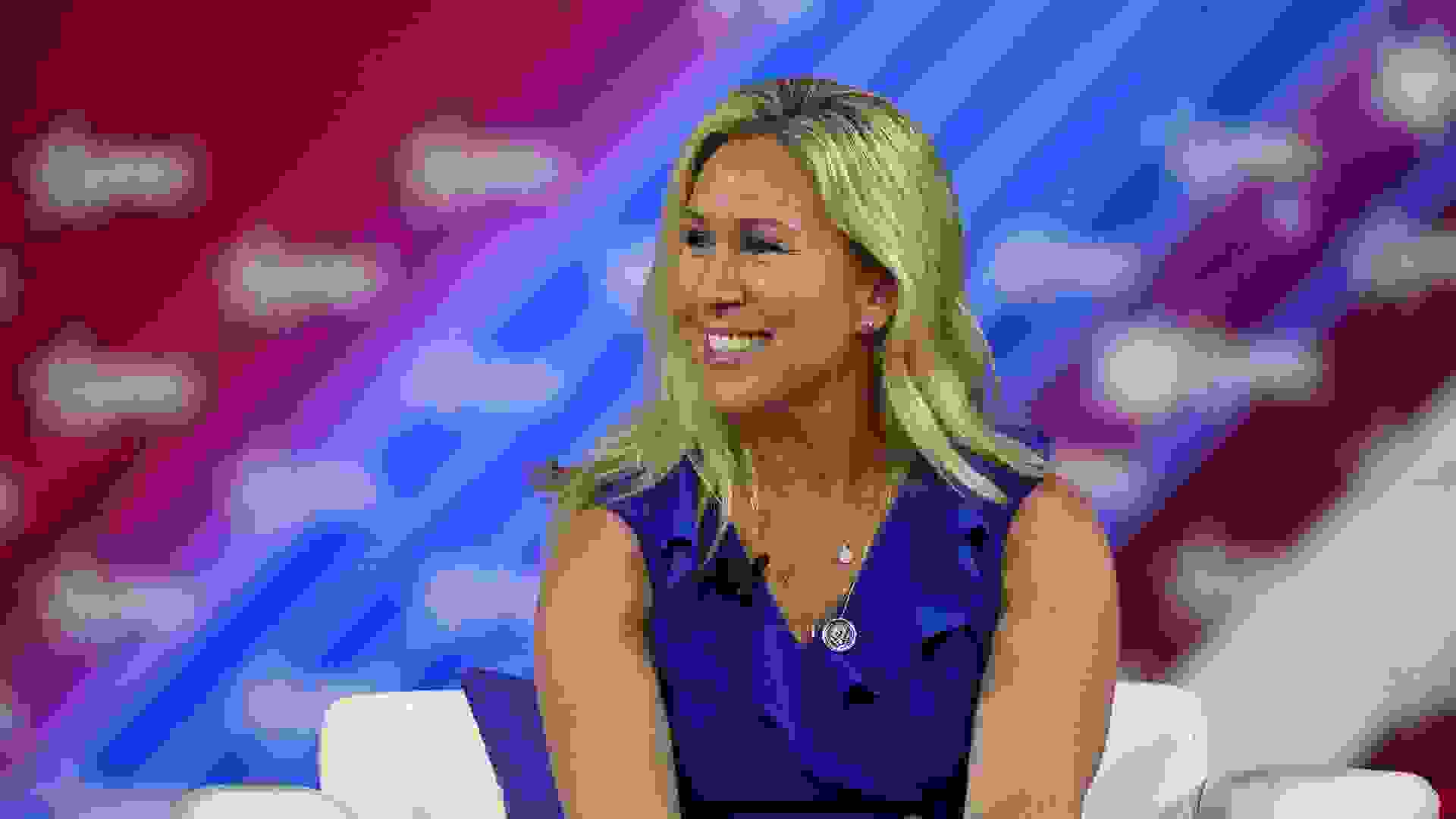 Marjorie Taylor Greene, 47, is an American businessperson and politician who currently serves as a member of the U.S. Congress from Georgia's 14th District and is often referred to by her initials,…
READ MORE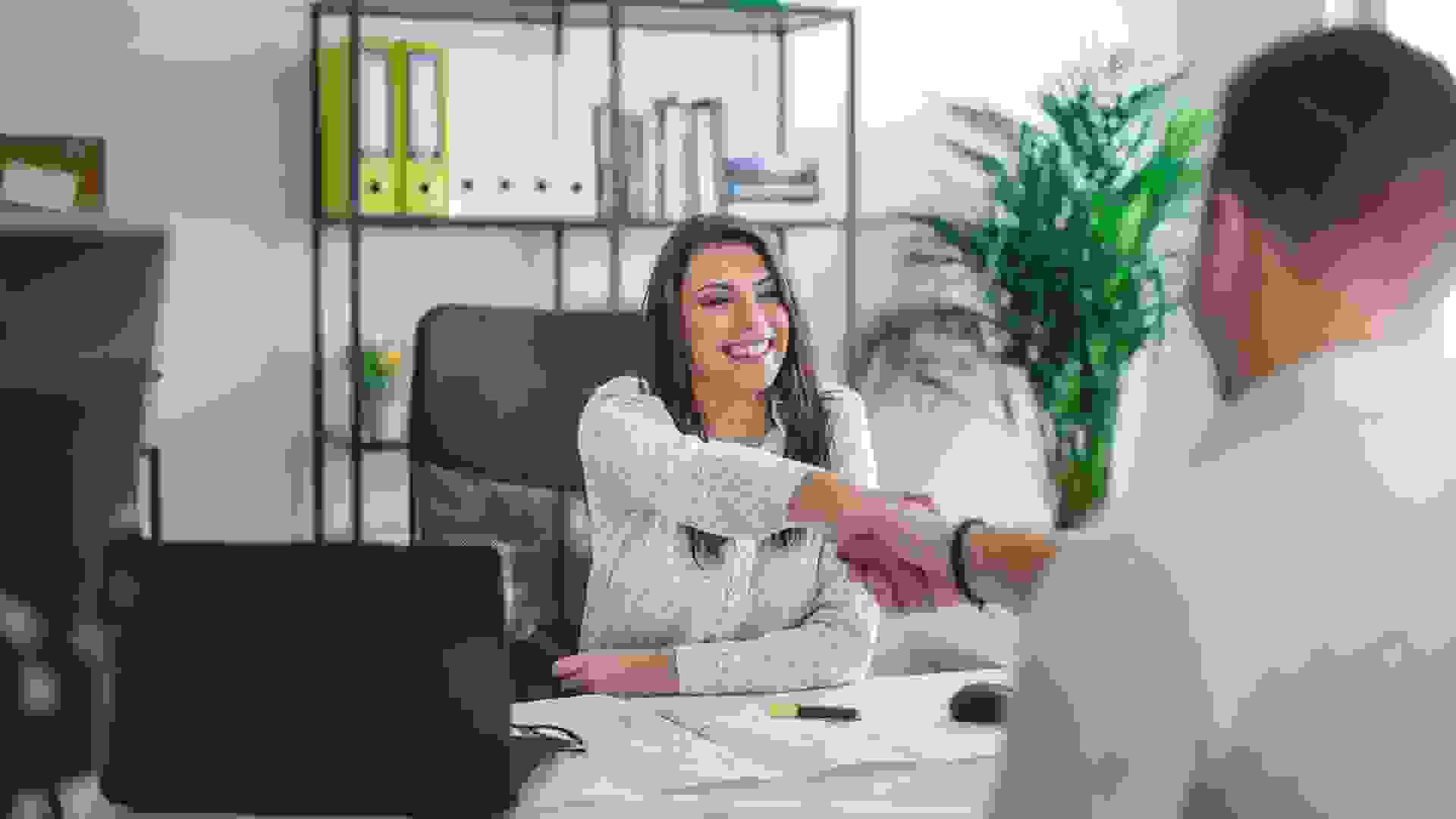 Total nonfarm payroll employment remained strong in April, increasing by 428,000 and beating analysts' estimates, the Bureau of Labor Statistics (BLS) reported on May 6. Job growth was…
READ MORE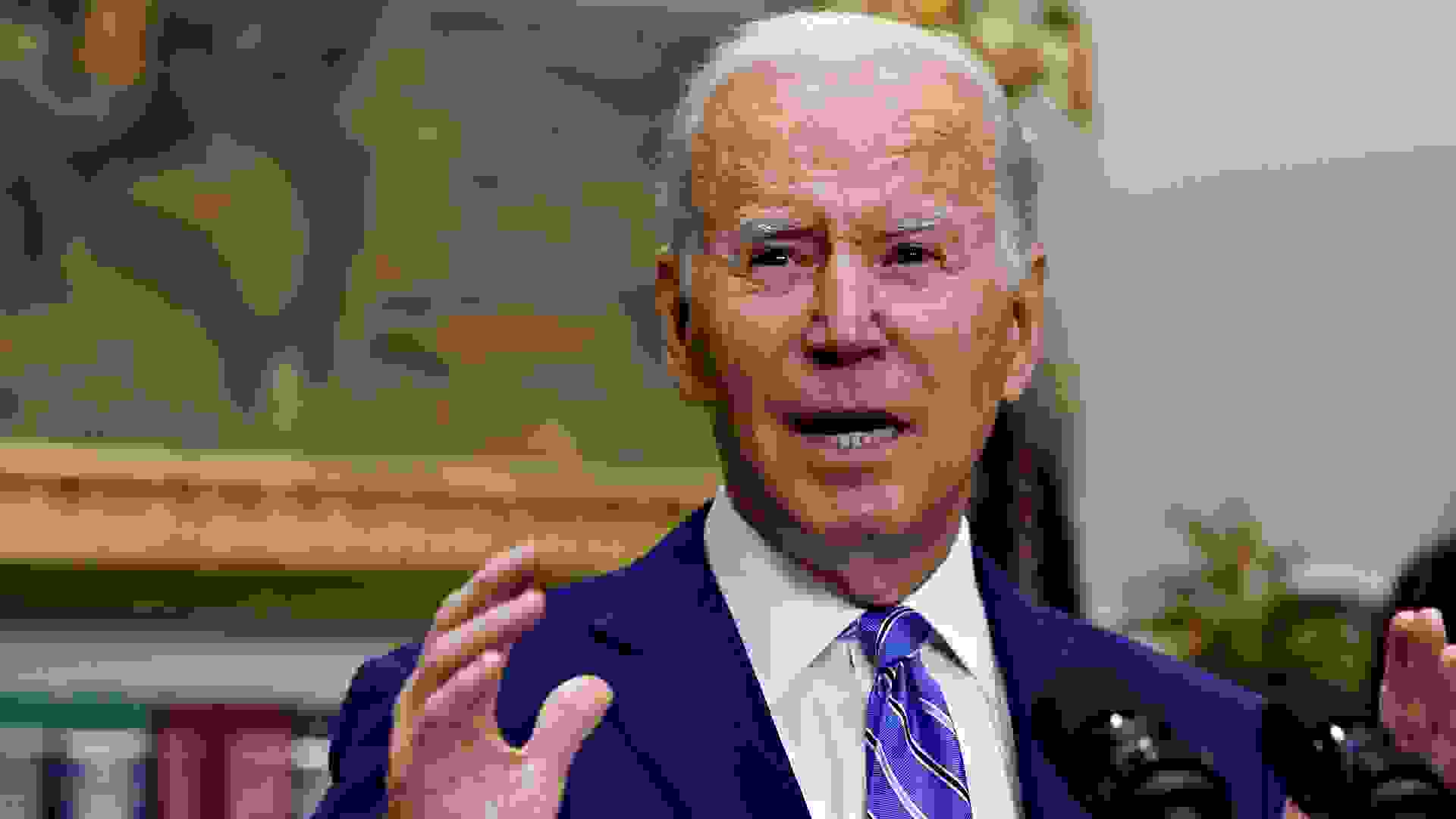 A pair of Biden administration directives to bolster quantum computing technology in the United States could provide a similar lift to quantum tech stocks connected to companies that do everything…
READ MORE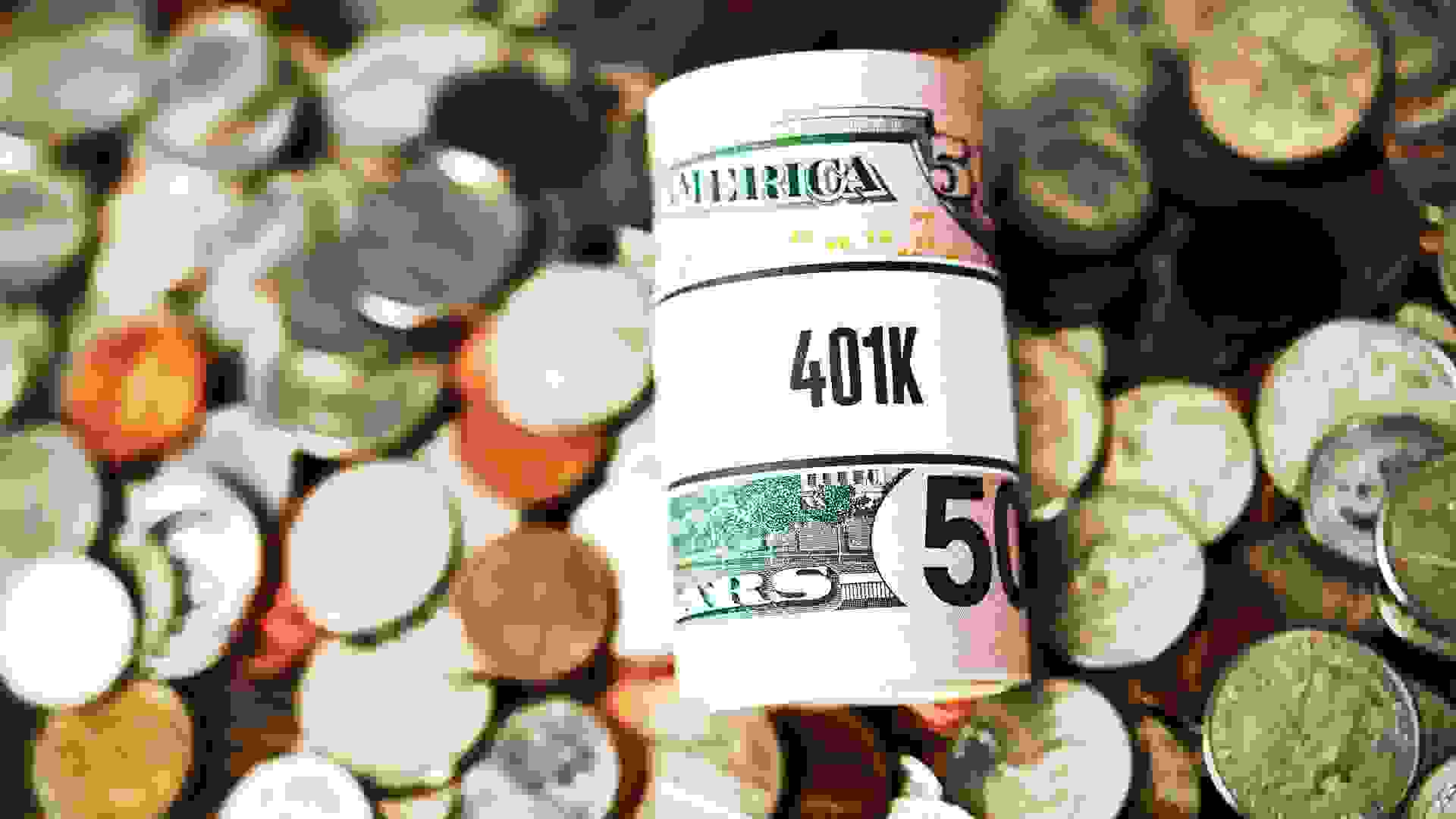 A 401(k) is a retirement savings account that offers several tax advantages that you can receive as part of your employee benefits program. Read to learn more.
READ MORE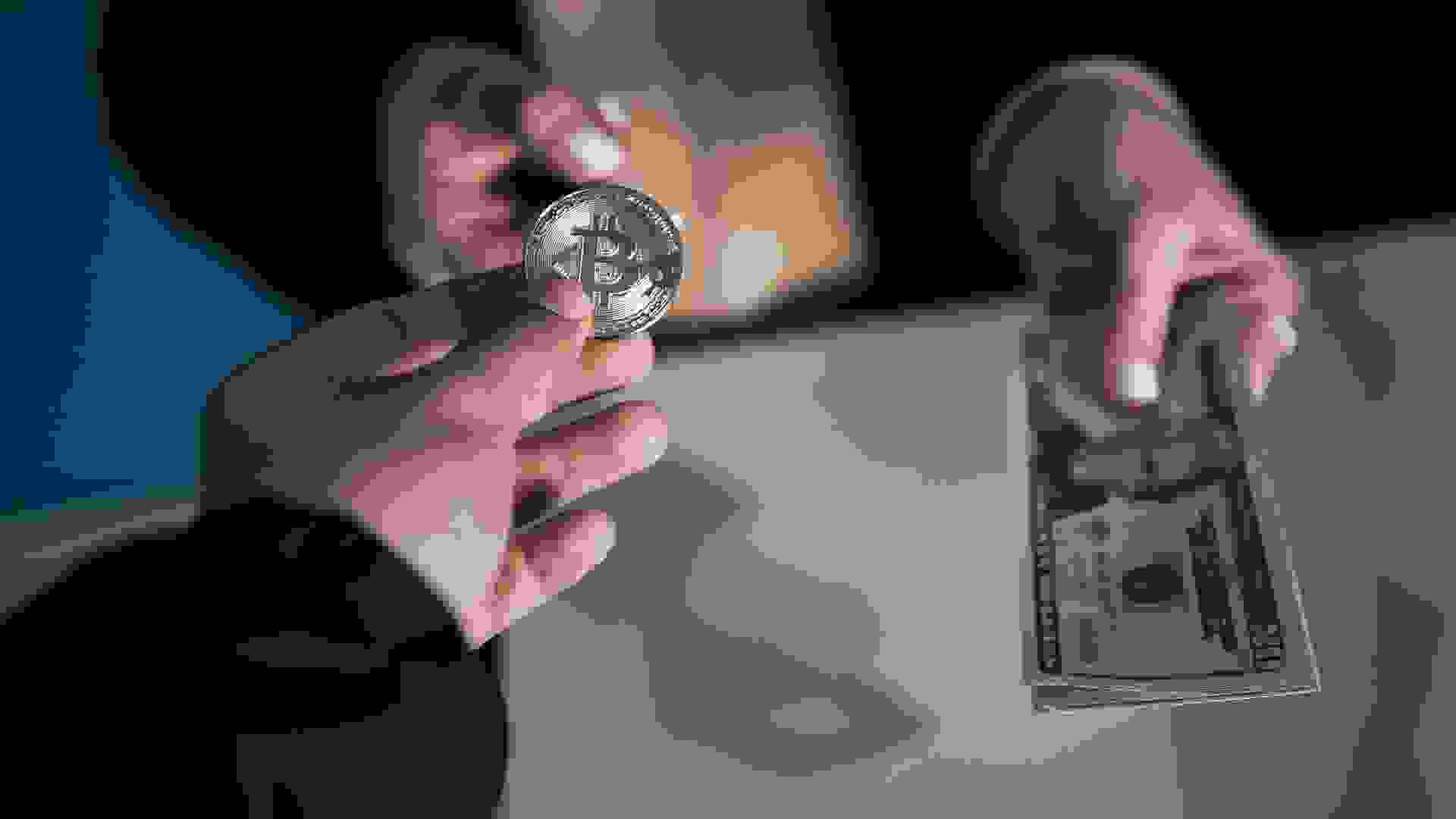 Binance is a cryptocurrency exchange platform that offers some of the lowest fees in the industry. Learn how to use Binance and how to get the lowest fees.
READ MORE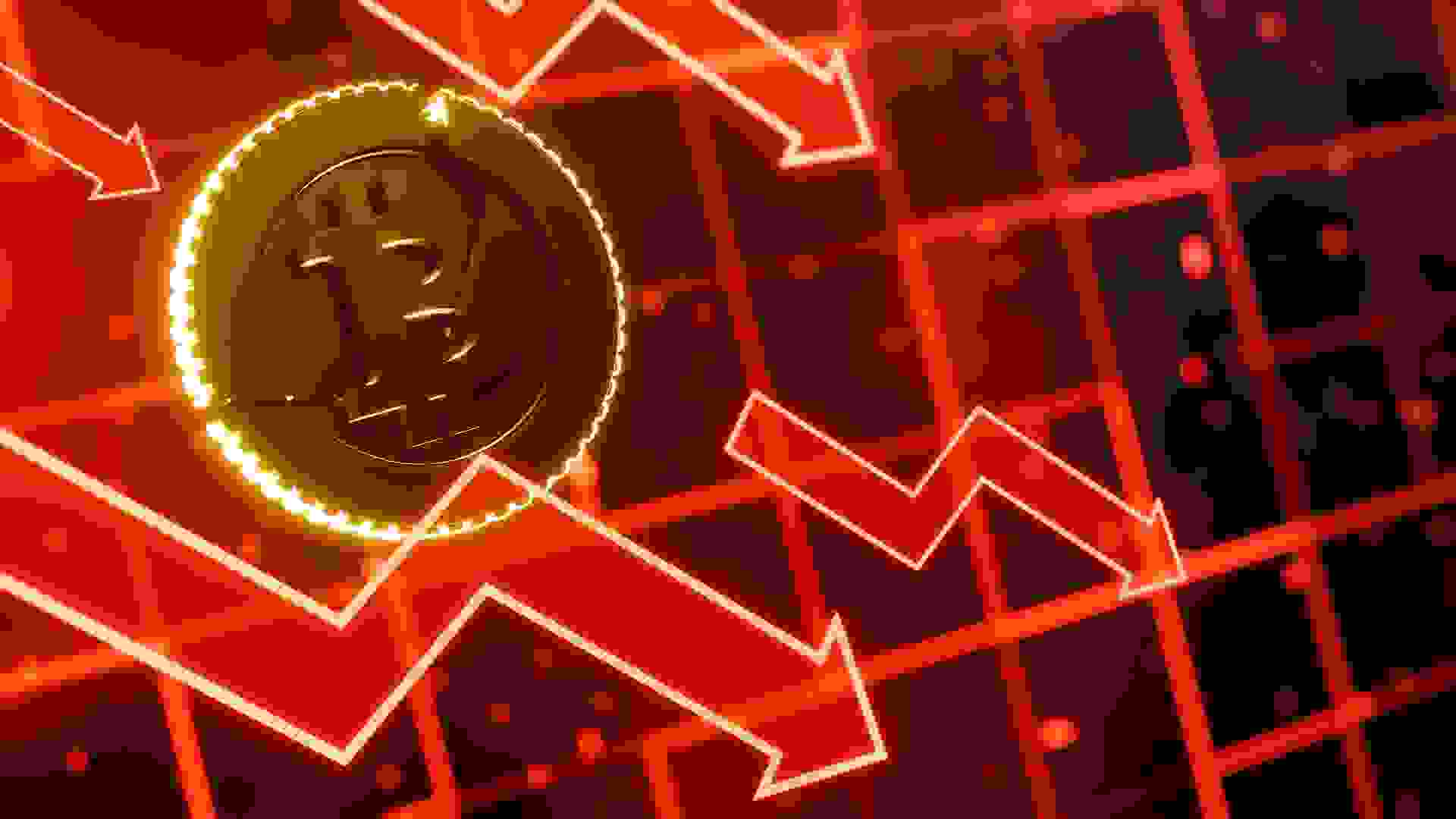 Amid a market bloodbath, cryptos were not spared, and Bitcoin has dropped nearly 10% in the past 24 hours as of the morning of May 6, according to CoinMarketCap. Cash App Borrow: How To Borrow Money…
READ MORE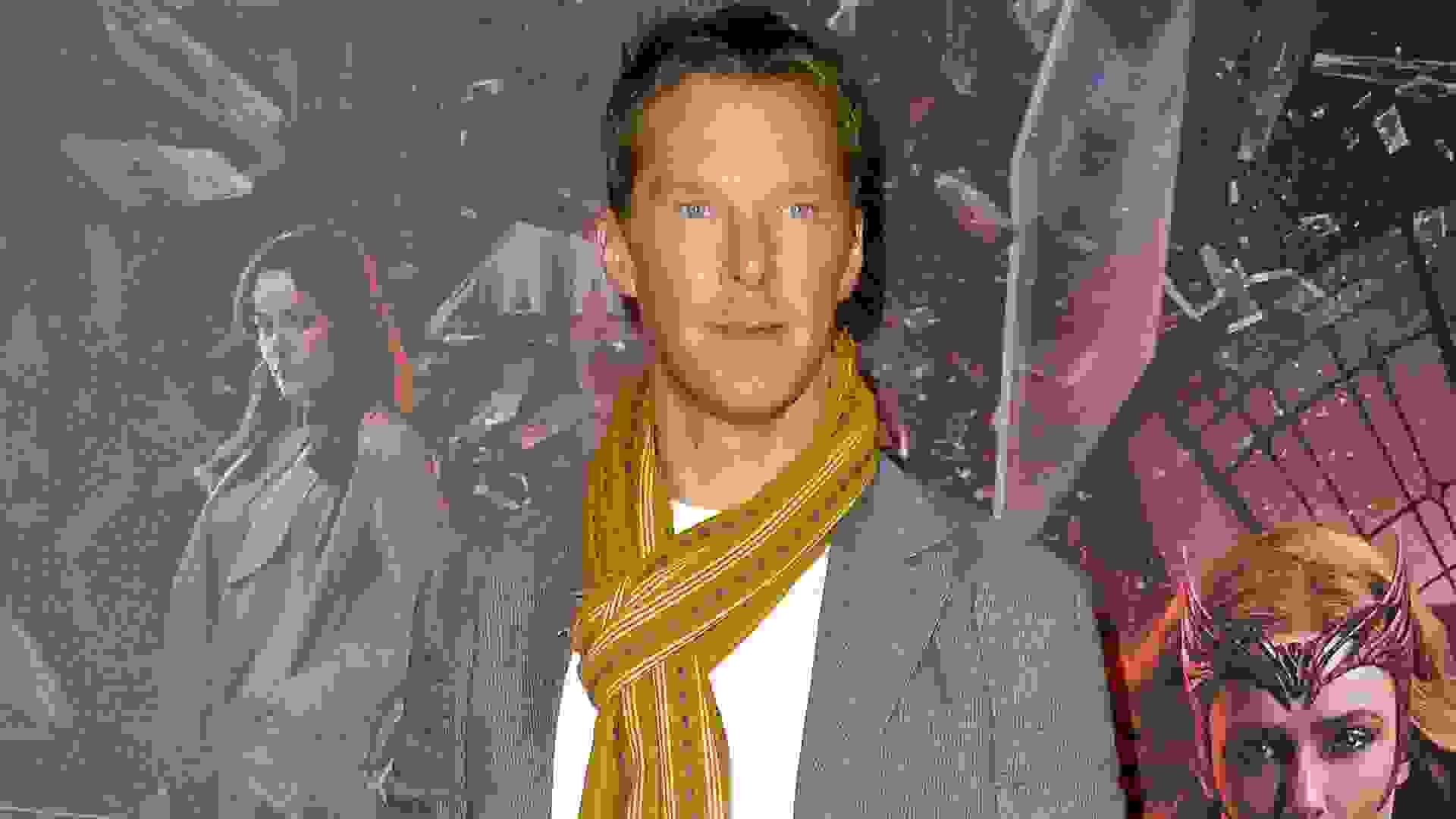 Benedict Cumberbatch is a British actor whose versatile career allows him to go seamlessly from drama to fantasy to mystery to sci-fi to eventually becoming a fixture in the Marvel Cinematic Universe…
READ MORE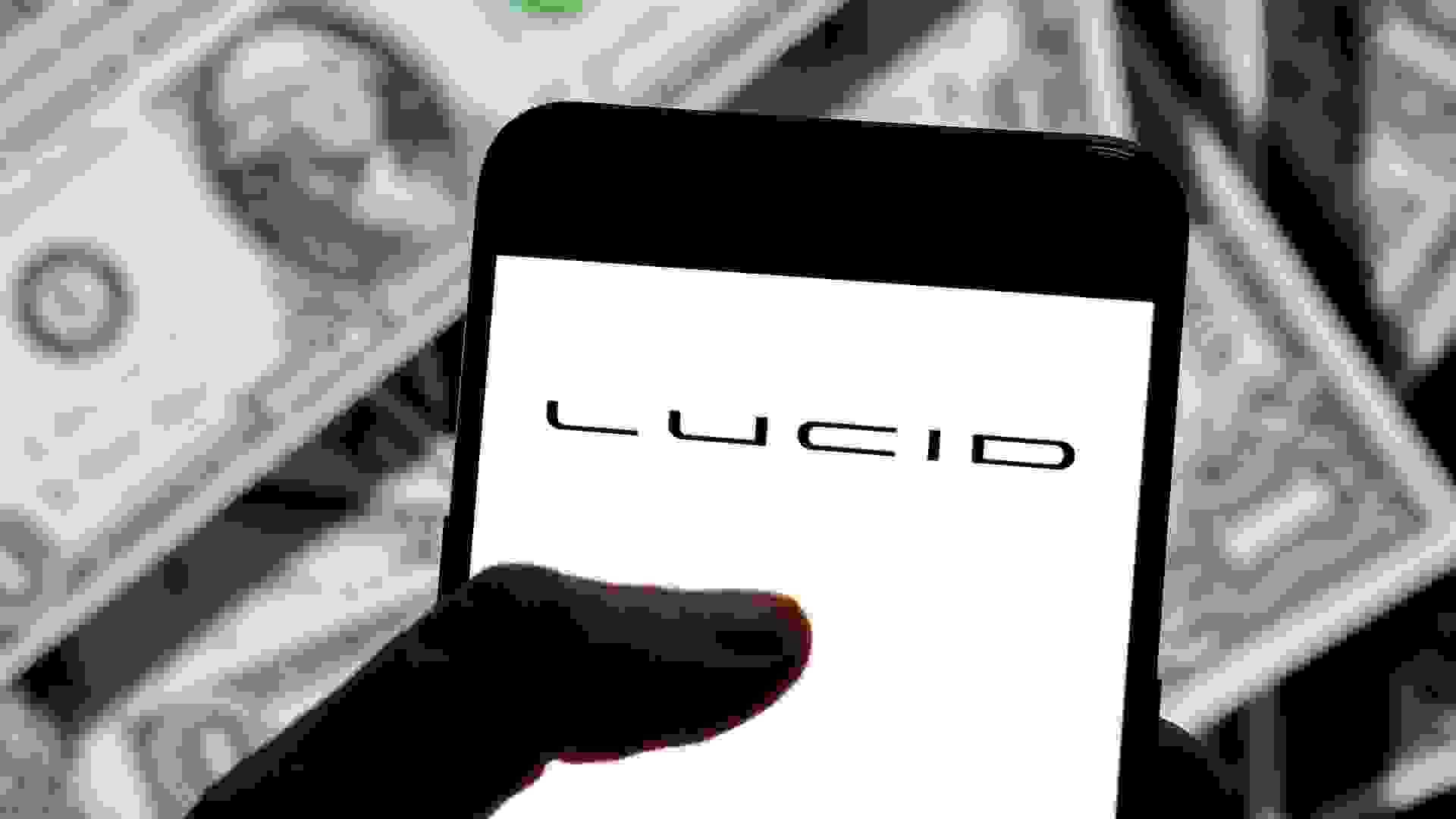 Electric vehicle (EV) company — and Tesla rival — Lucid reported stronger than expected first quarter revenue, beating estimates, as well as strong customer demand for its Lucid Air models, with…
READ MORE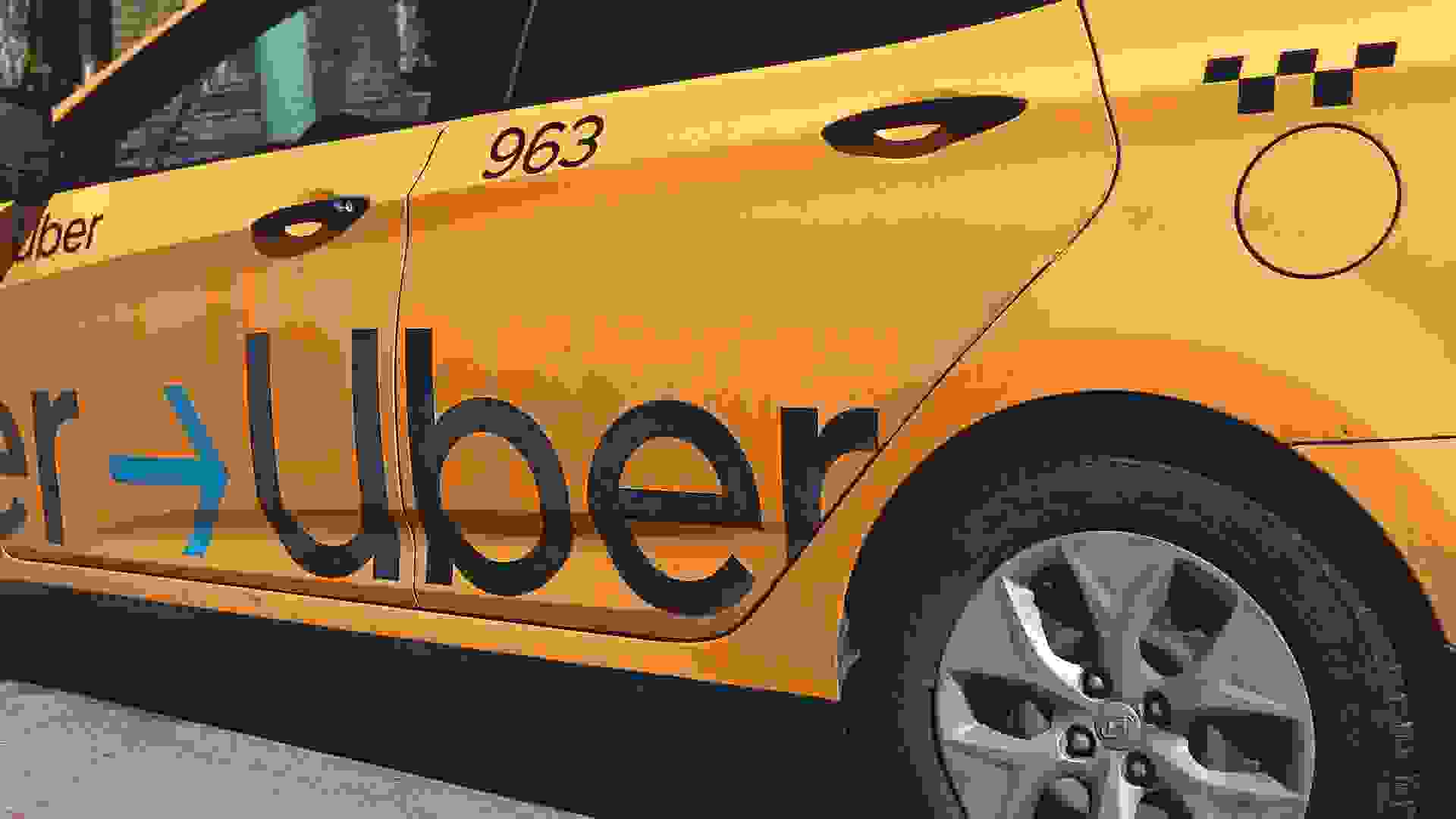 In negative market news for many investors, Uber has reported a $5.9 billion first quarter net loss, per MSN. However, considering how well Uber performed in other bookings and earnings categories,…
READ MORE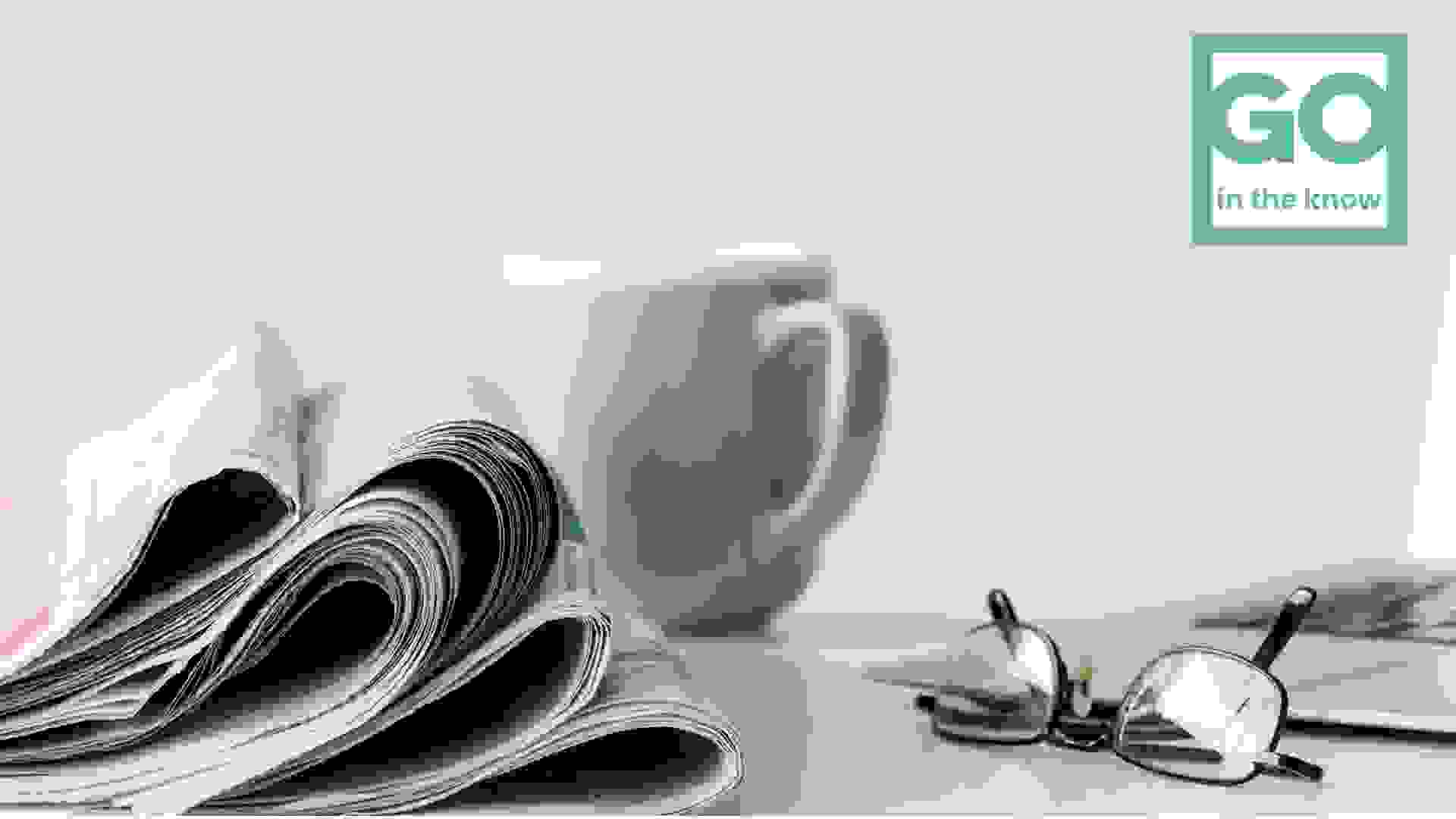 It's Friday, folks, and GOBankingRates is back one more time this week with the lowdown on the top financial stories out there. Give them a read and enjoy the weekend — we all deserve a good one. The…
READ MORE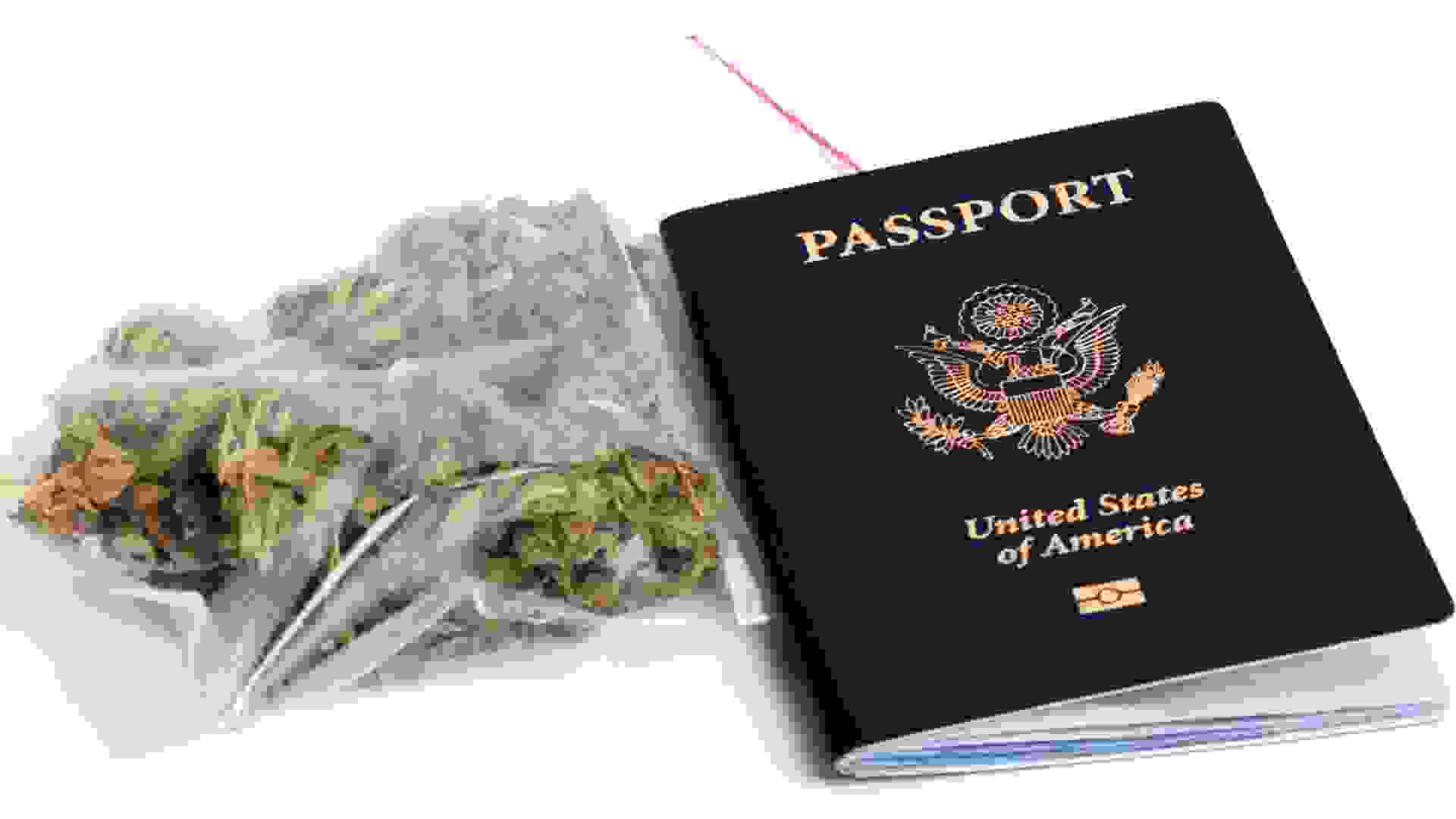 Whenever one industry starts making a lot of money, you can bet it will spawn other mini-industries. That's the case with legal cannabis, which has now grown big enough that it has given birth to its…
READ MORE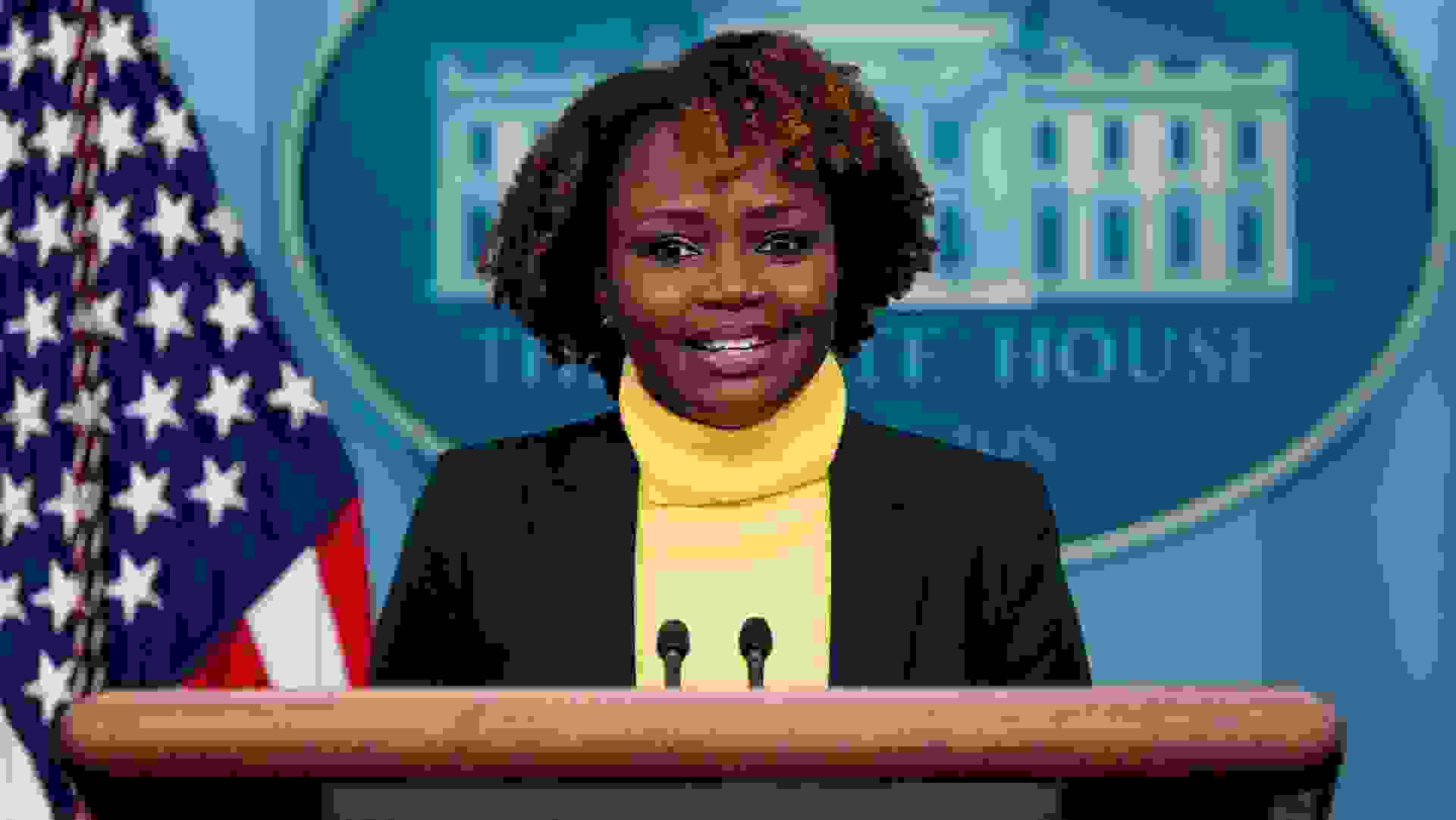 On May 5, the White House announced that Karine Jean-Pierre would be replacing the outgoing Jen Psaki as White House press secretary. Jean-Pierre is set to assume the role on May 13, and will be the…
READ MORE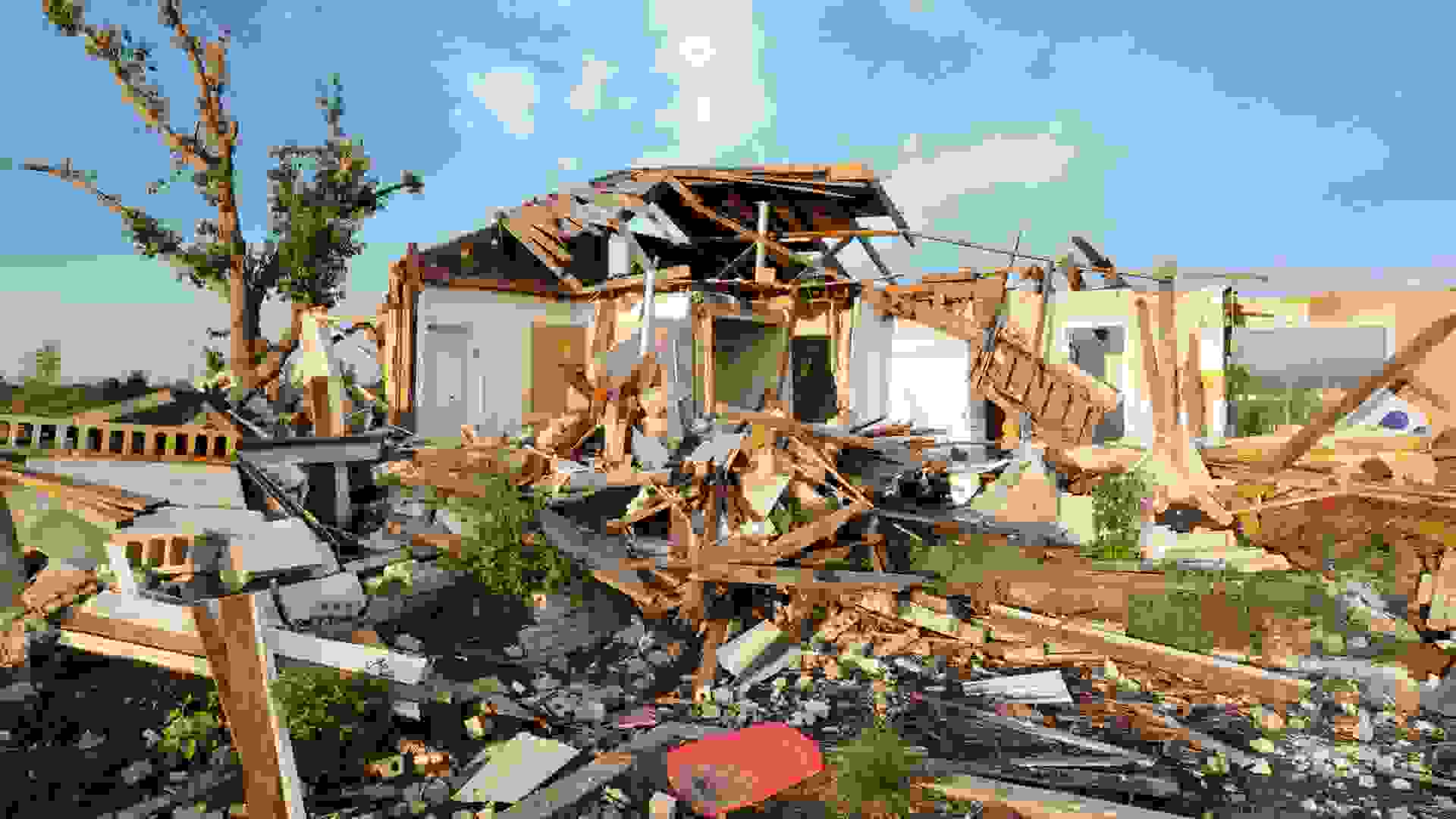 Natural disasters are occurring with increasing frequency due to a combination of factors, including the impact of climate change. In 2021 the United States experienced 20 separate billion-dollar…
READ MORE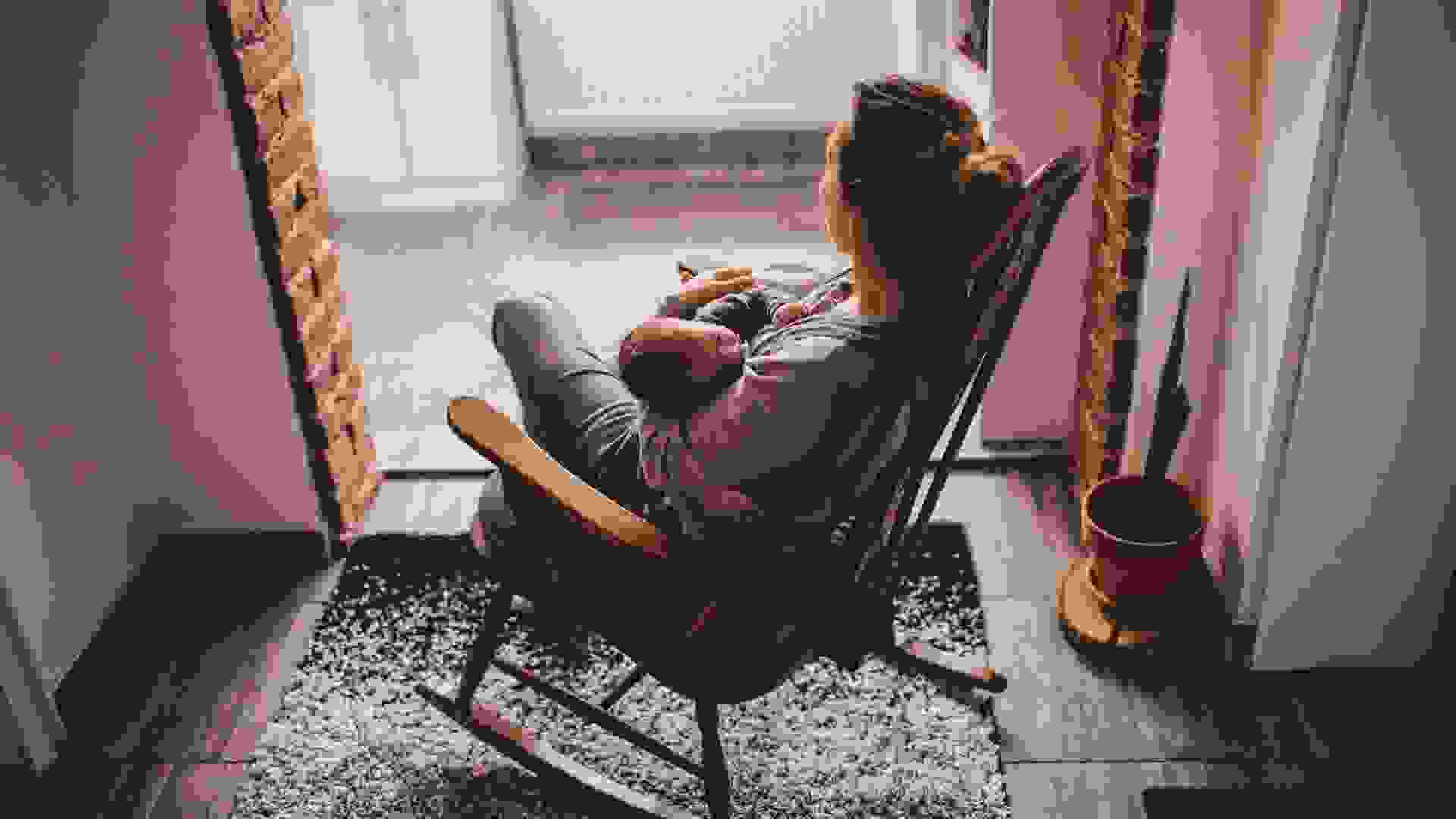 Baby formula is getting harder to come by, and families are continuing to struggle with the shortage due to supply chain issues and a recall. According to a new analysis from Datasembly,…
READ MORE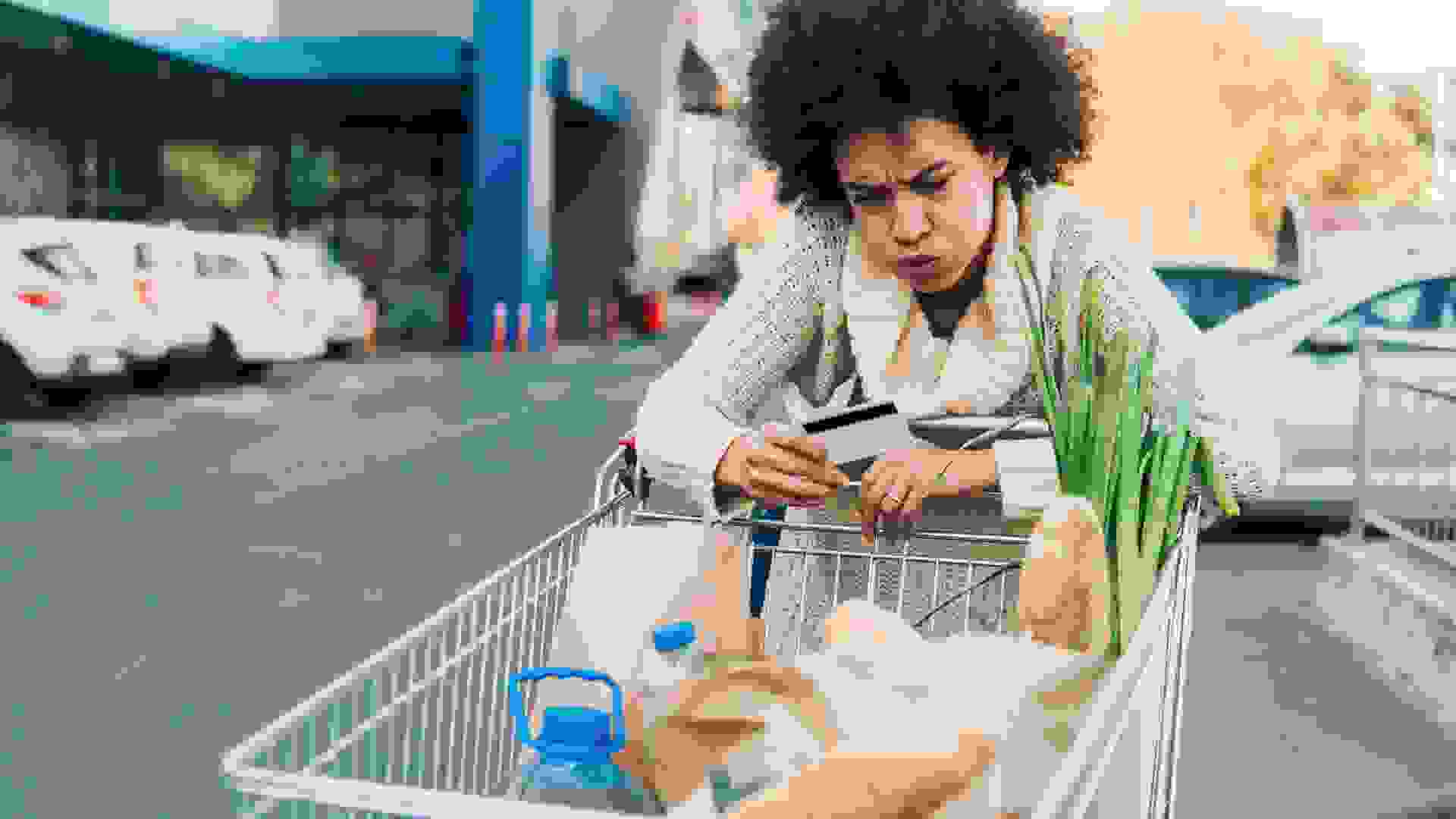 World food commodity prices decreased from March's all-time high, but just slightly — down only 0.8%. That's still up 29.8% than prices recorded in April 2021, as the Russia-Ukraine war continues to…
READ MORE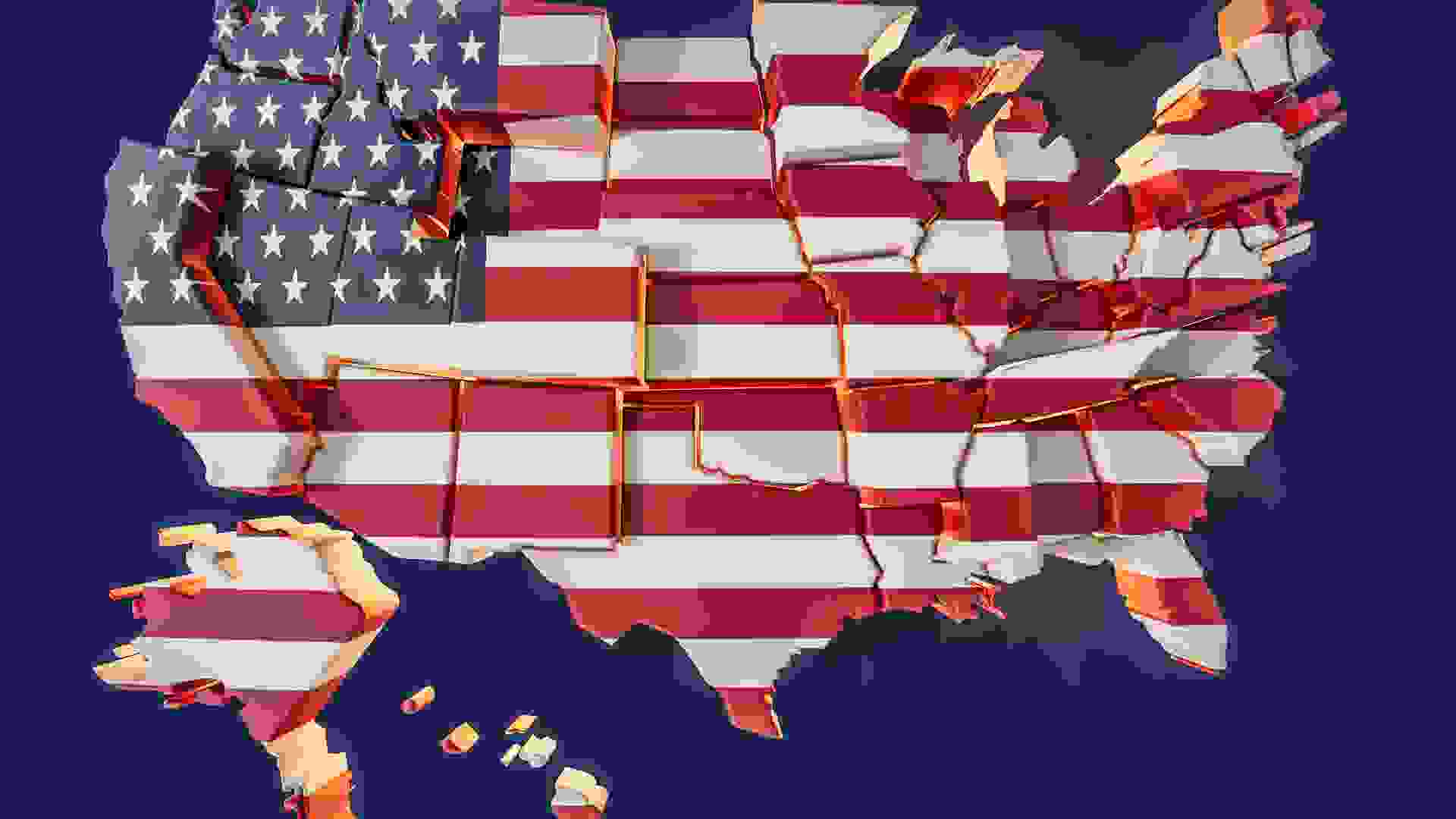 While taxes make up the majority of each state's general funding budget and are the most obvious source of state revenue, state governments also receive sizeable amounts of assistance from the federal…
READ MORE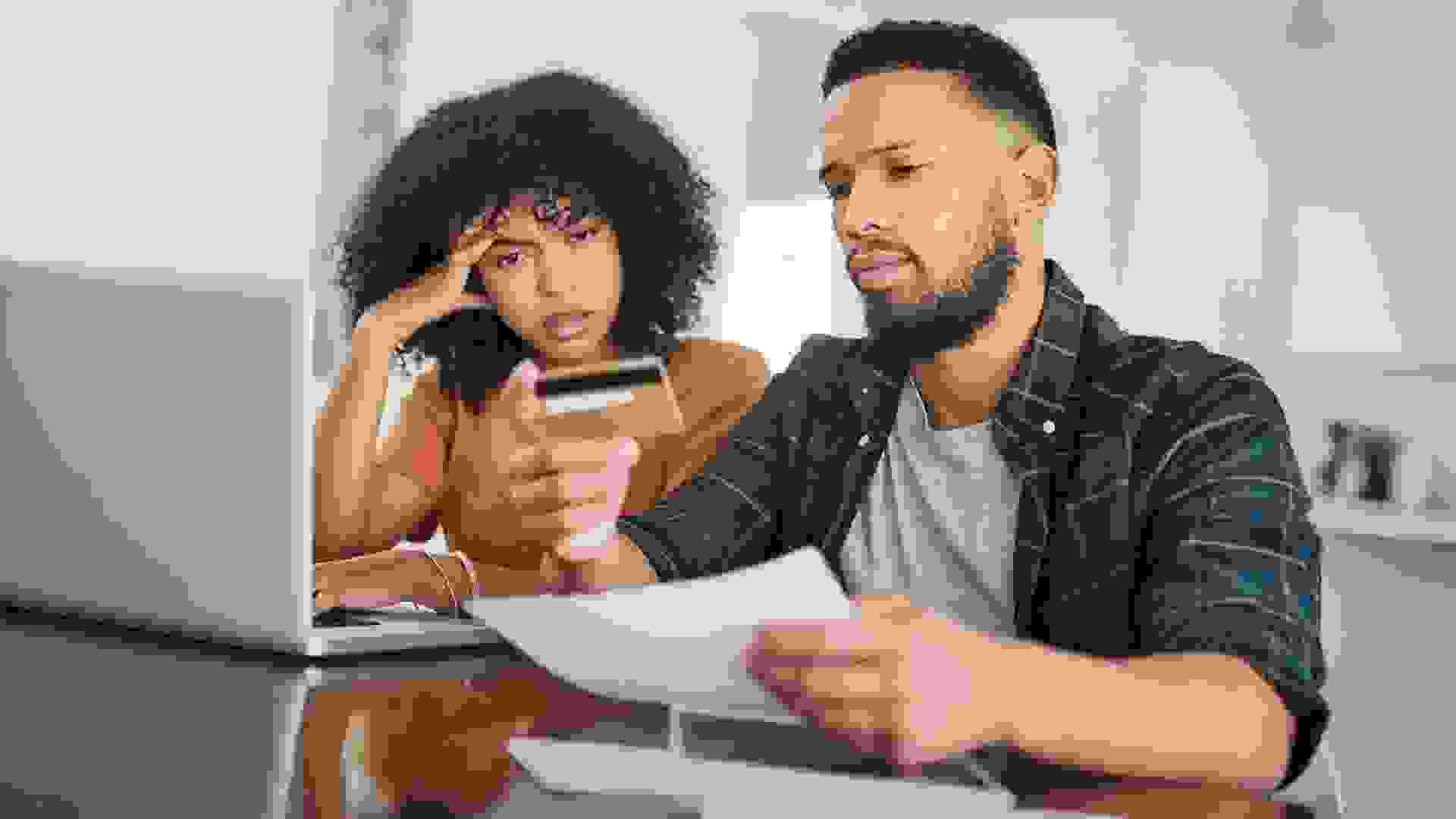 The Federal Reserve's decision this week to raise its benchmark interest rate by a half-percentage point has already caused quite a ruckus, with stock markets soaring on the news one day and then…
READ MORE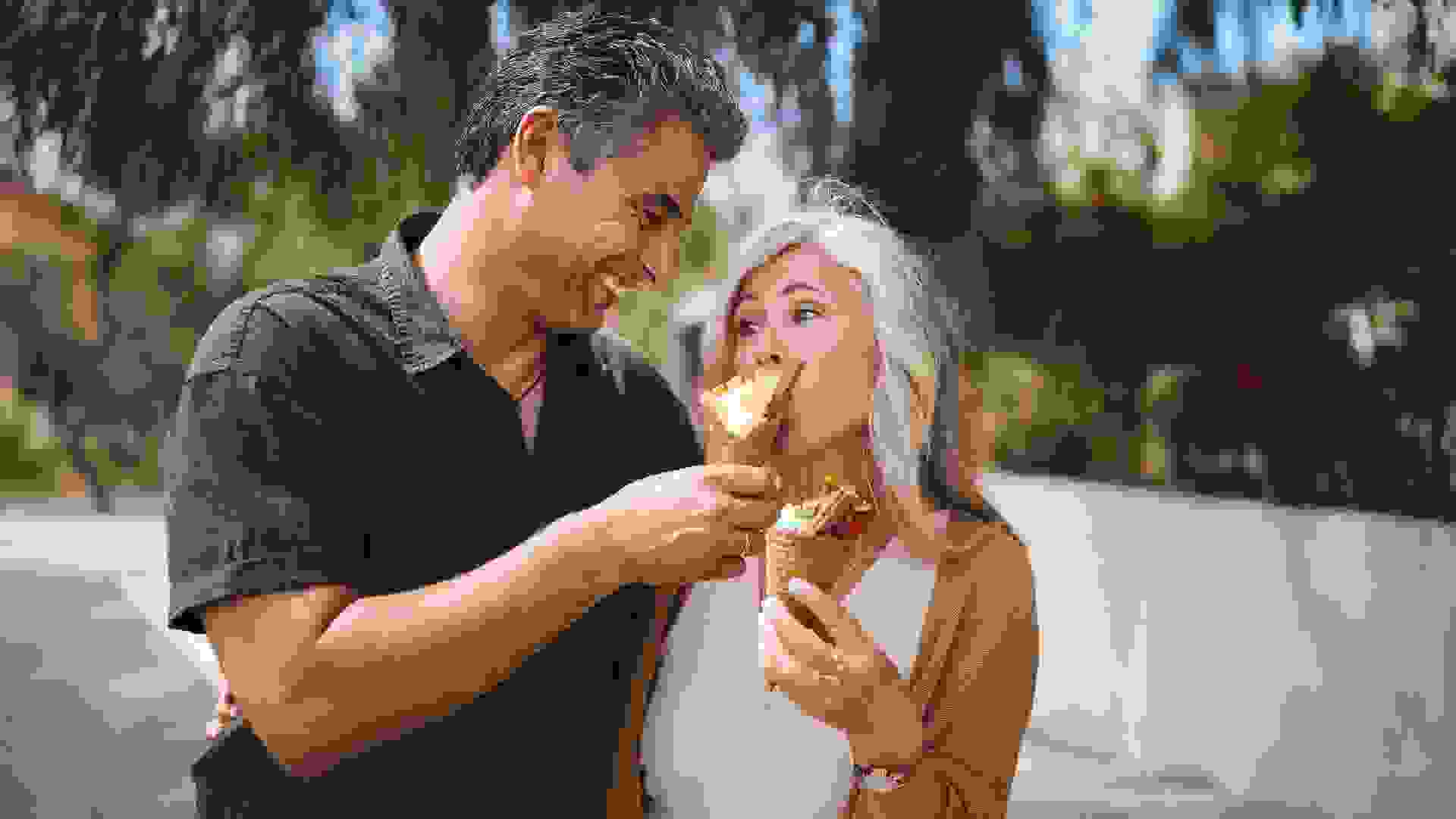 Oftentimes, taxpayers apply for Social Security, see the benefit they are owed and don't think about it much else. One expert, though, argues that Social Security is an untapped well of potential that…
READ MORE
For a limited time, Citi Diamond Preferred Credit Card is offering a $150 statement credit after you spend $500 on purchases within the first three months of opening an account.
READ MORE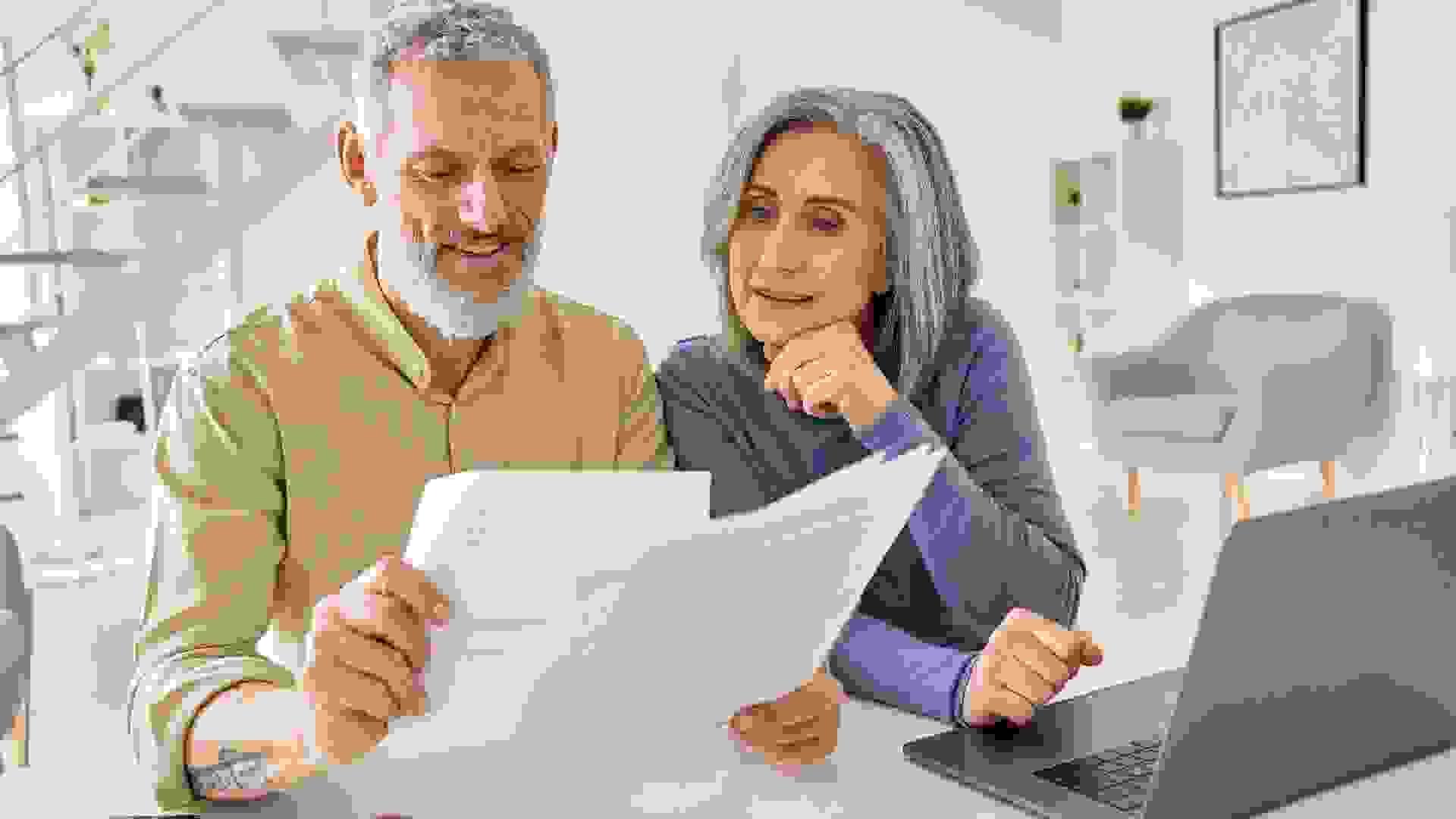 Social Security is designed to support workers and their families by providing a guaranteed source of retirement income for those who meet certain criteria. Social Security Administration (SSA)…
READ MORE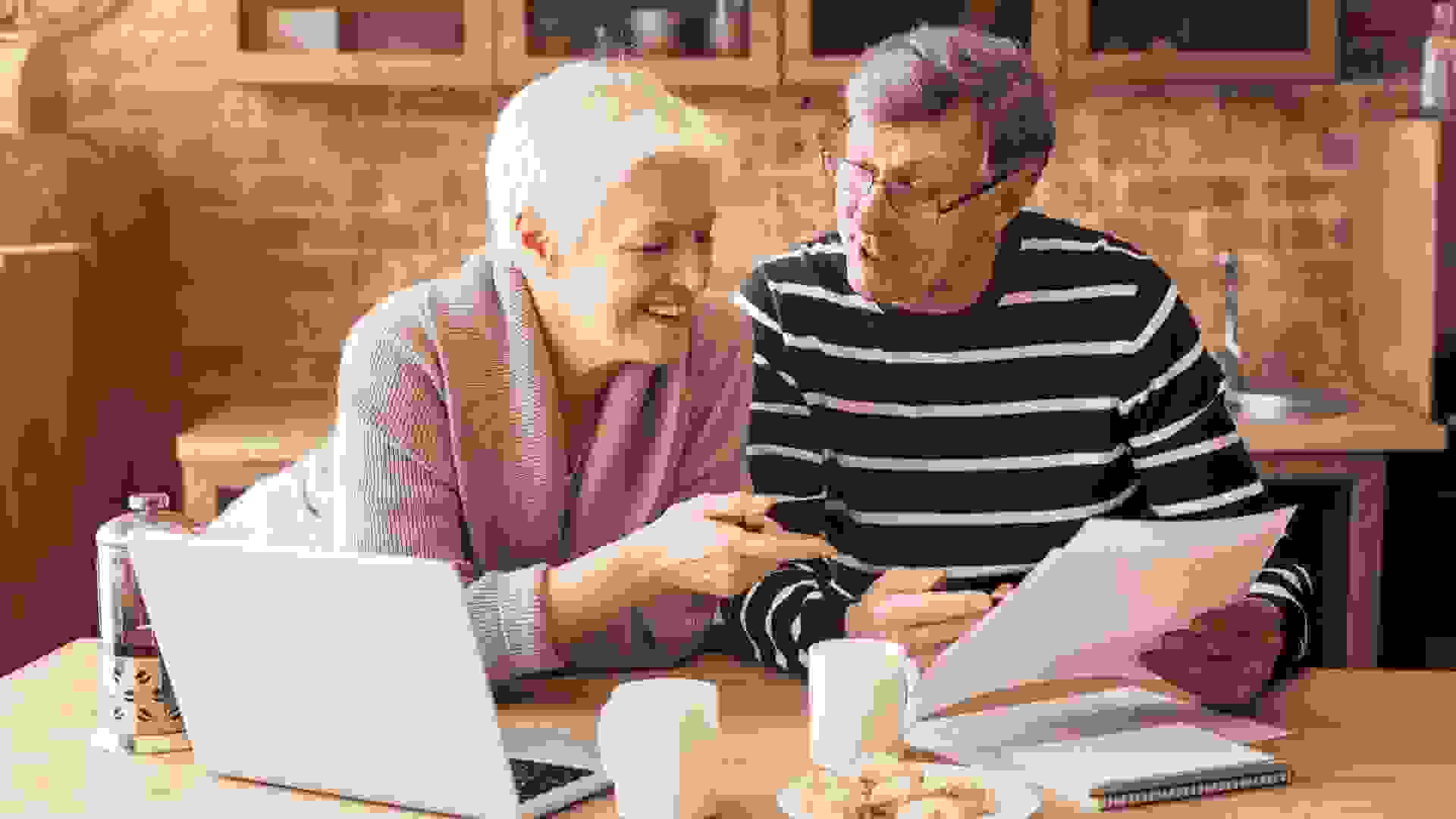 In 2021, an average of 65 million Americans receive monthly Social Security checks, totaling over $1 trillion paid during the year. Related: 20 Best Places To Live on Only a Social Security…
READ MORE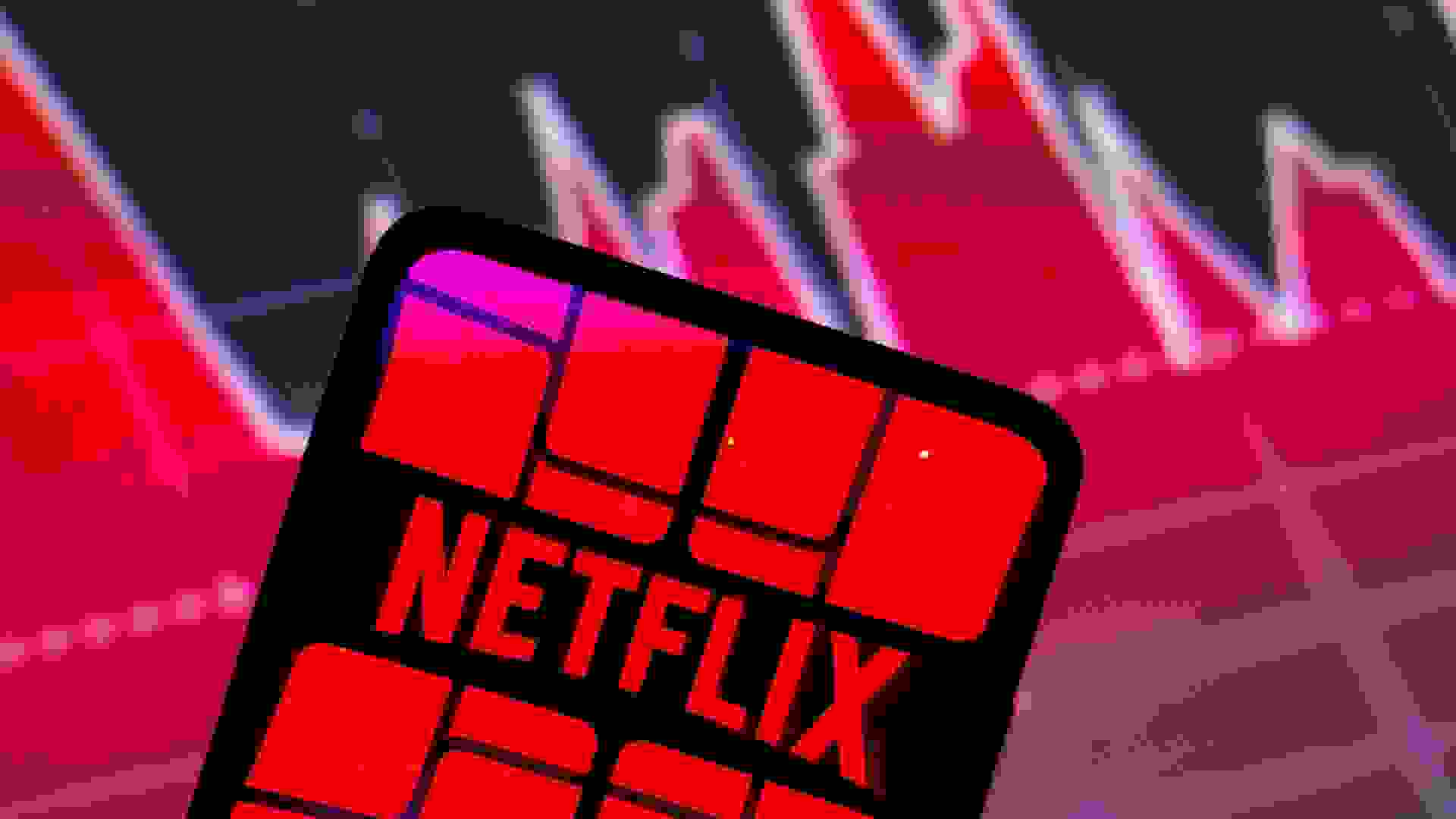 Netflix investors have filed a class-action lawsuit accusing the streaming giant of securities fraud by making false and misleading statements regarding declining subscriber…
READ MORE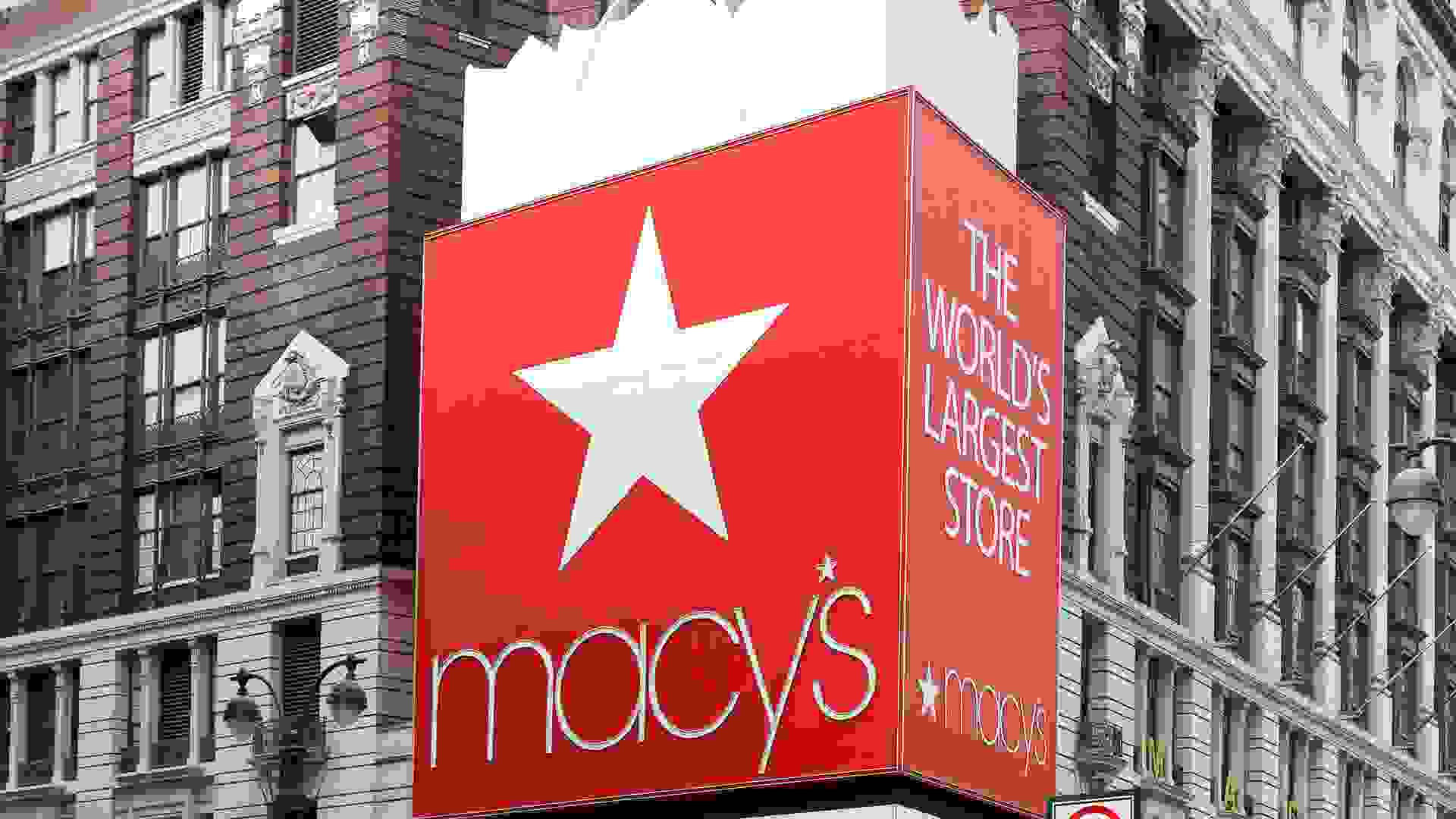 With revenues of nearly $25.3 billion, Macy's is one of the largest and oldest department stores in the United States. But how much is the retailer worth?
READ MORE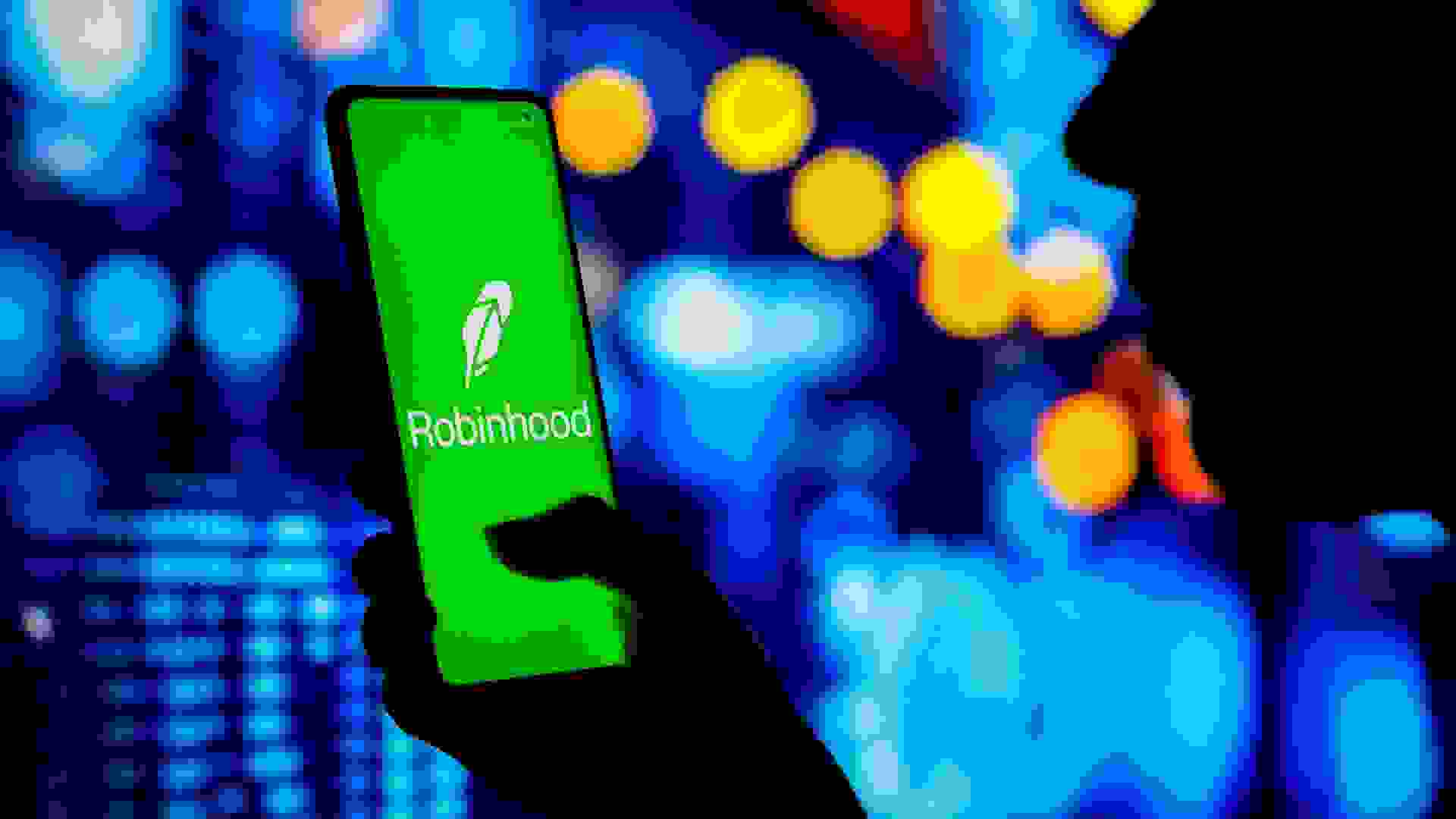 Robinhood rolled out its Stock Lending Program on May 4, giving customers the opportunity to earn extra income on the stocks they already own, the company said. Explore: How To Get Rich With a Normal…
READ MORE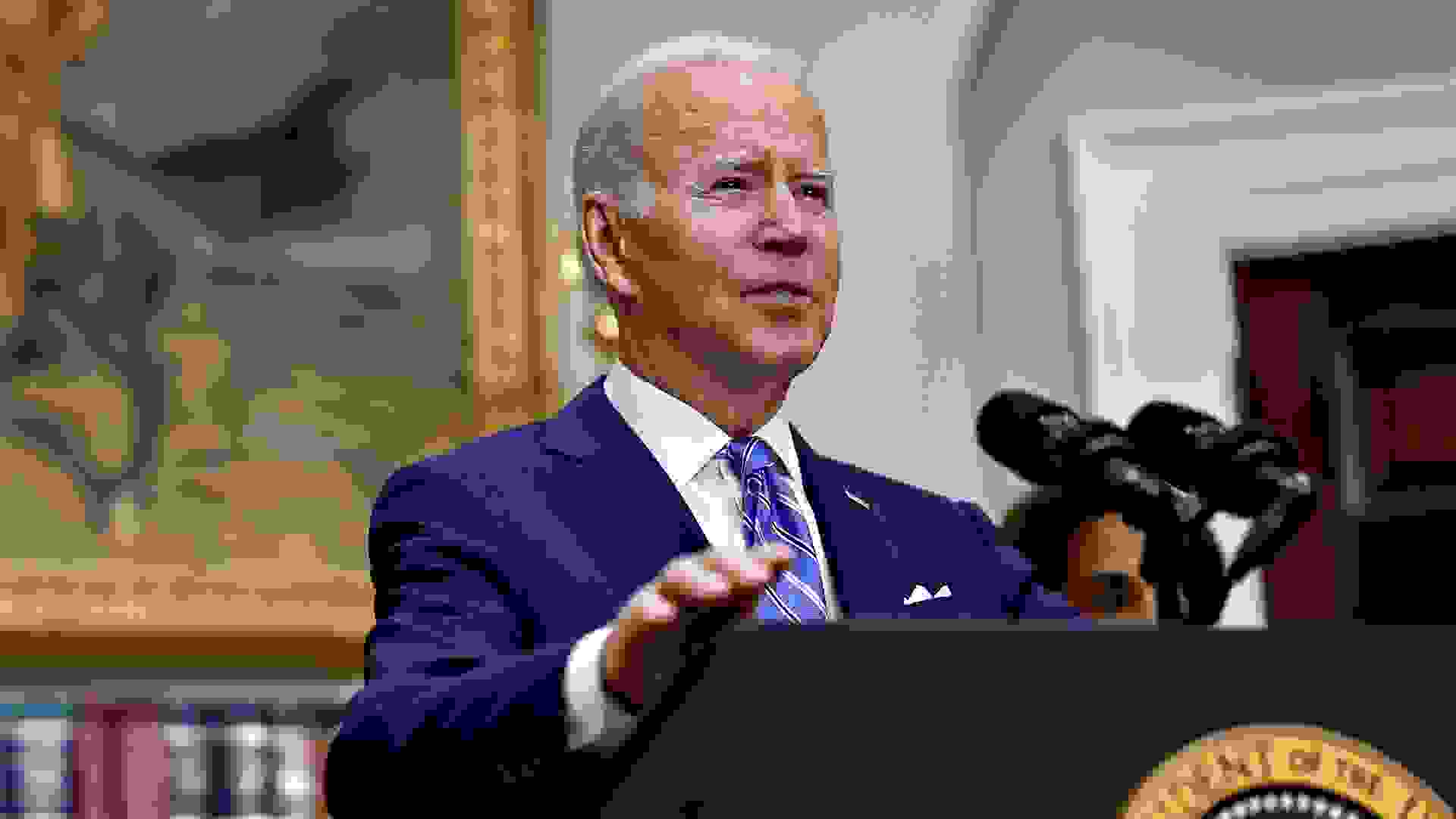 Almost everyone — including U.S. senators and members of the House of Representatives, presidents, vice presidents, and federal judges (as well as all other federal government officials and…
READ MORE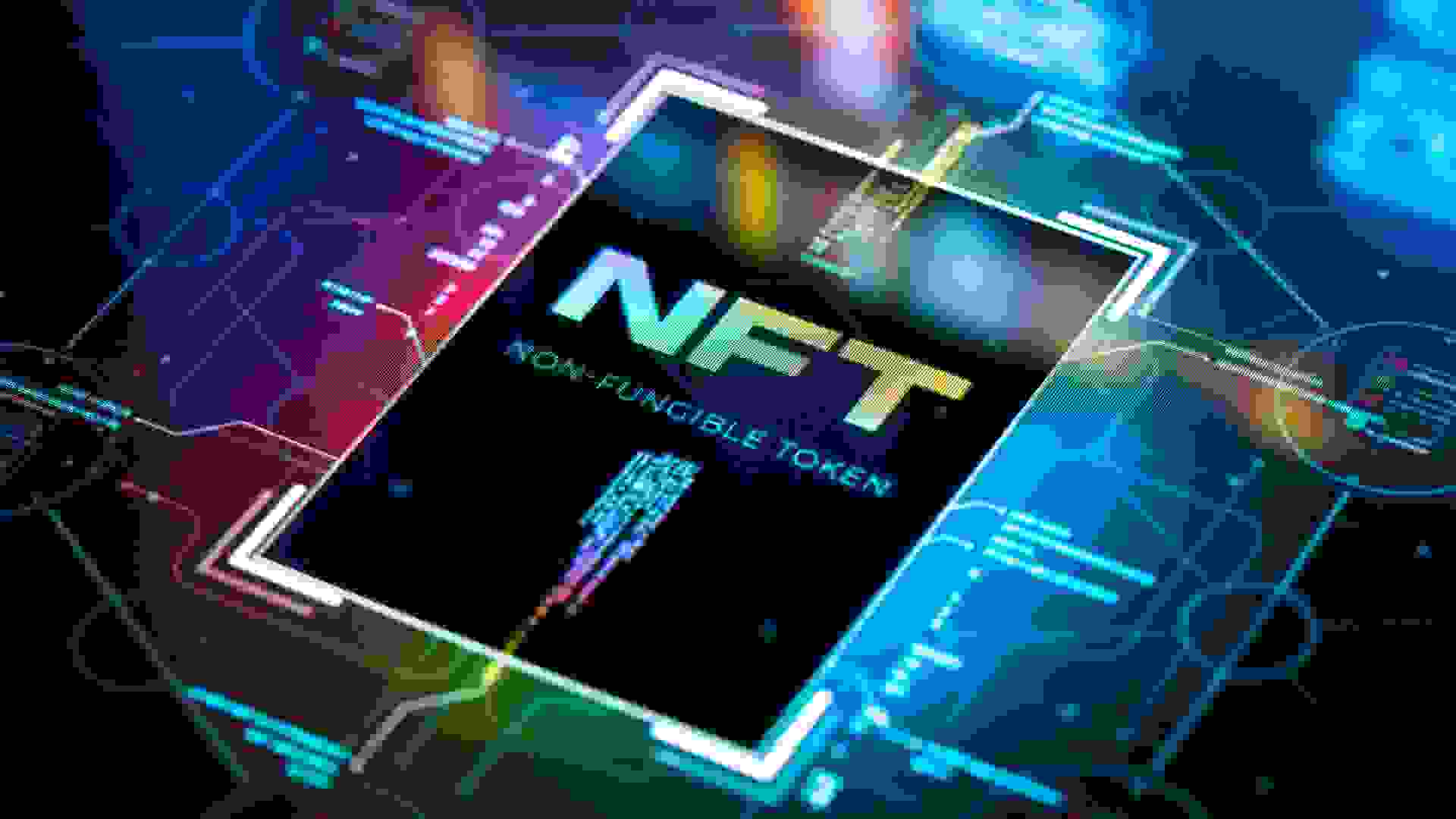 Coinbase opened its long-awaited NFT marketplace — which had been in beta mode since April 20 — to everyone on May 4, but failed to attract many users in the first few hours. While this caused some…
READ MORE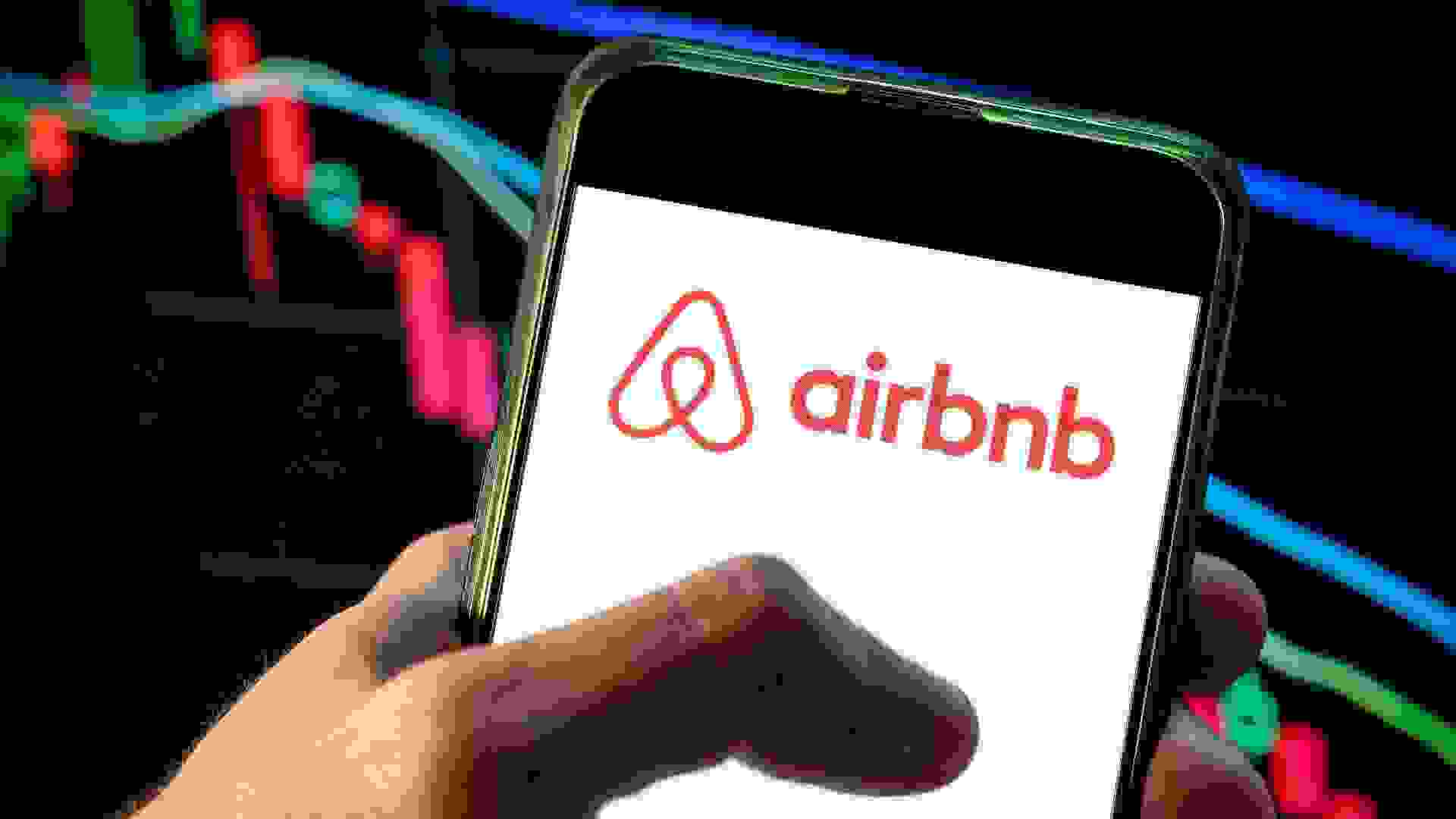 "Despite the ongoing pandemic, the war in Ukraine, and macroeconomic headwinds," Airbnb reported first quarter earnings of $1.5 billion on May 4 — a 70% increase than pre-pandemic, also exceeding…
READ MORE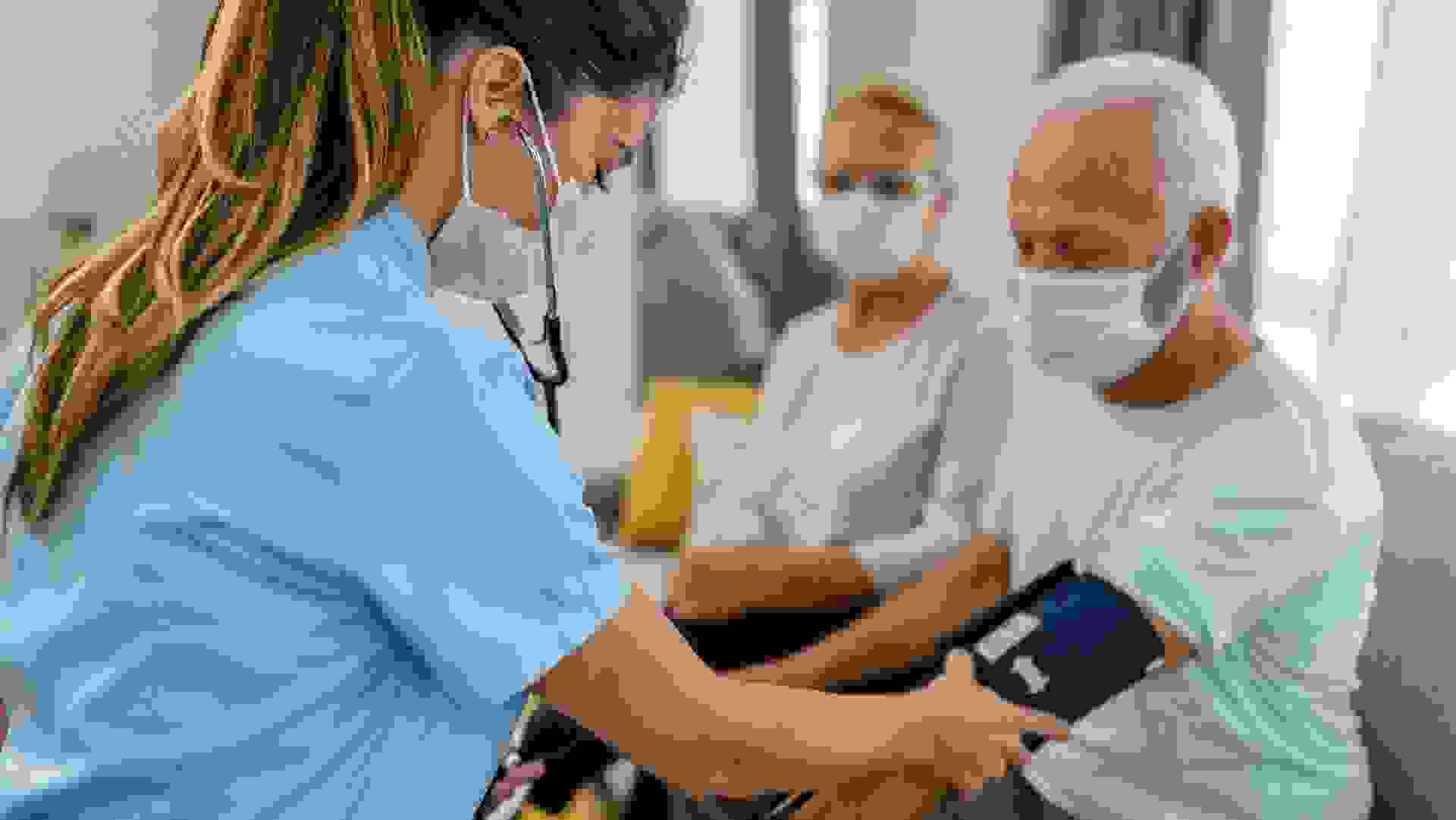 Nurses are heroes, and that's never been more apparent than it has over the past two years. Many companies are offering special deals, discounts and freebies for nurses during National Nurses Week,…
READ MORE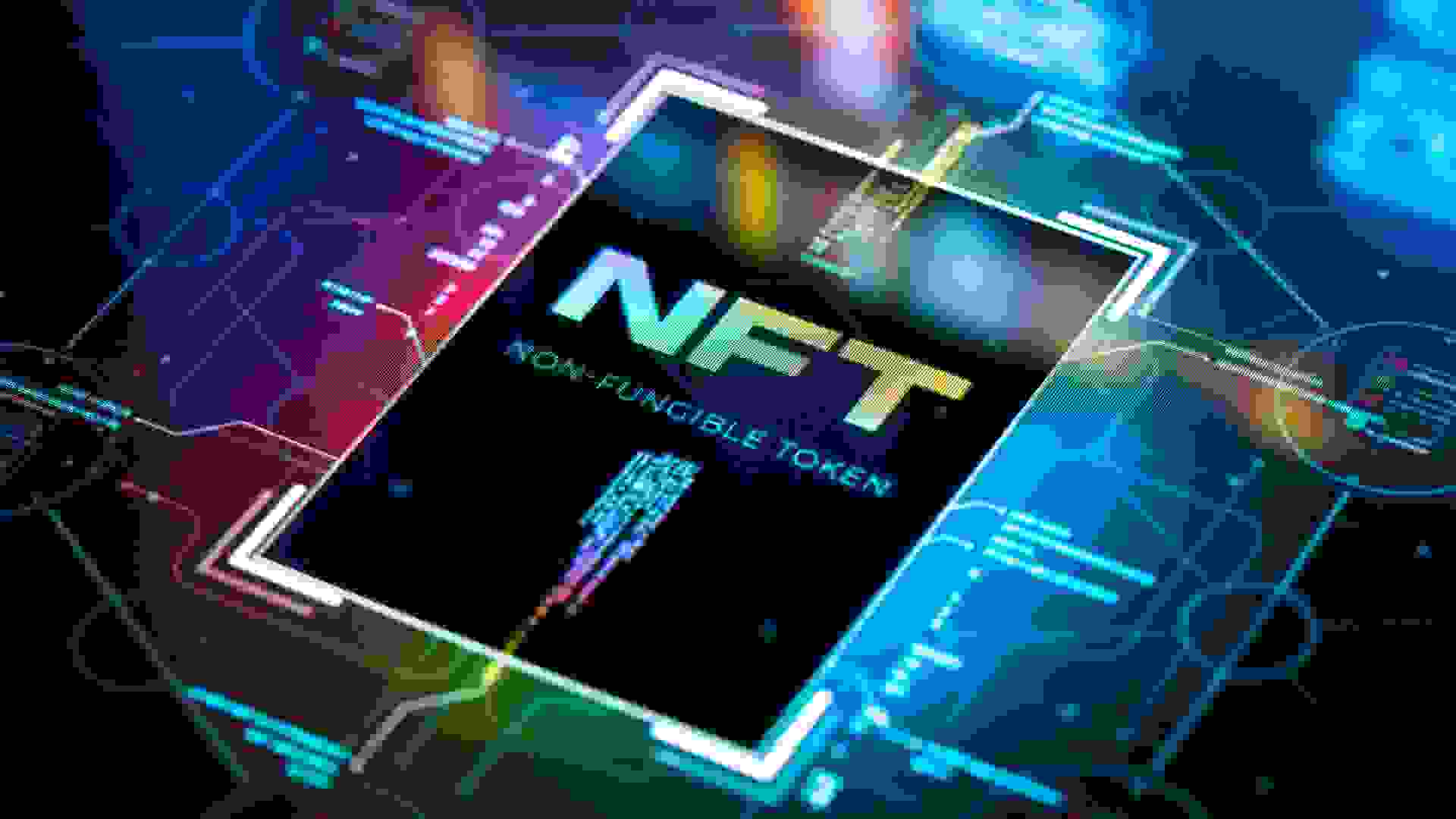 Non-fungible tokens have been a hot topic of discussion during the past two years. Some pieces in popular collections, like the Bored Ape Yacht Club, have sold for millions of dollars. Artists have…
READ MORE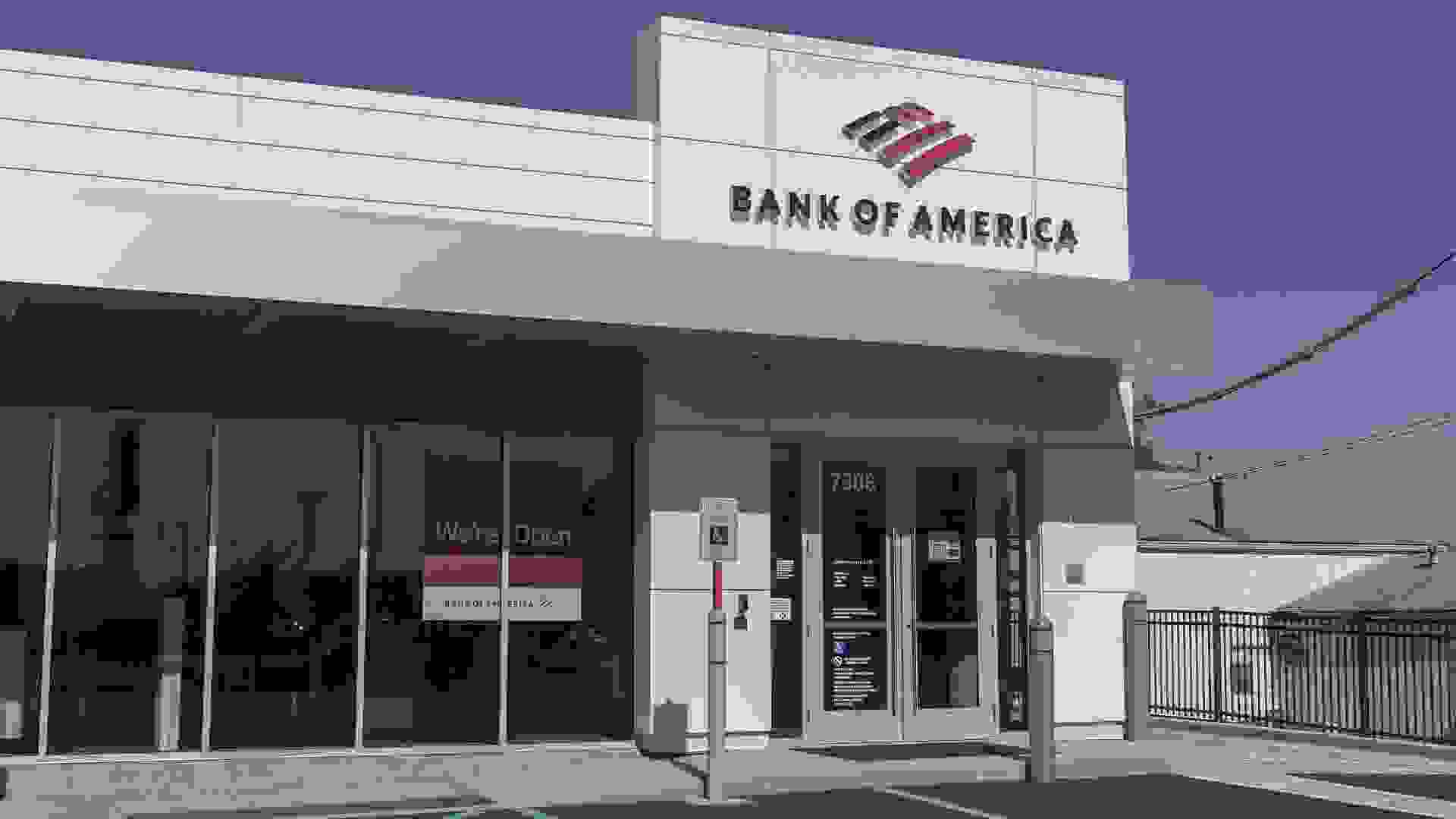 The Federal Reserve's move on May 4 to raise its benchmark interest rate by a half-percentage point was greeted with wild applause on Wall Street, with stocks rising sharply on the hope that the hike…
READ MORE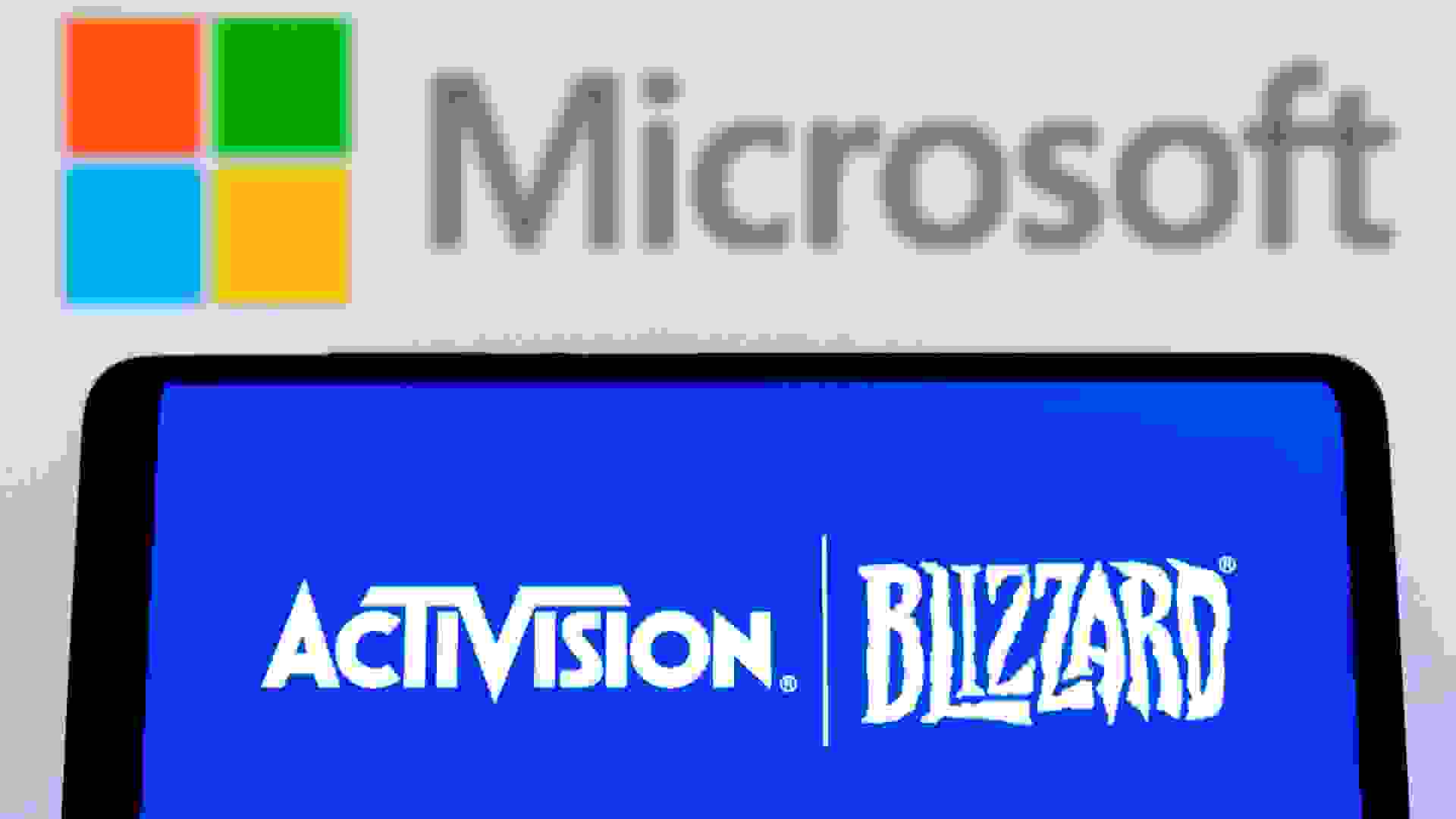 The bad news keeps piling up for Activision Blizzard, as the troubled video game maker now faces a lawsuit from a handful of New York City employee pension groups over its deal to be acquired by…
READ MORE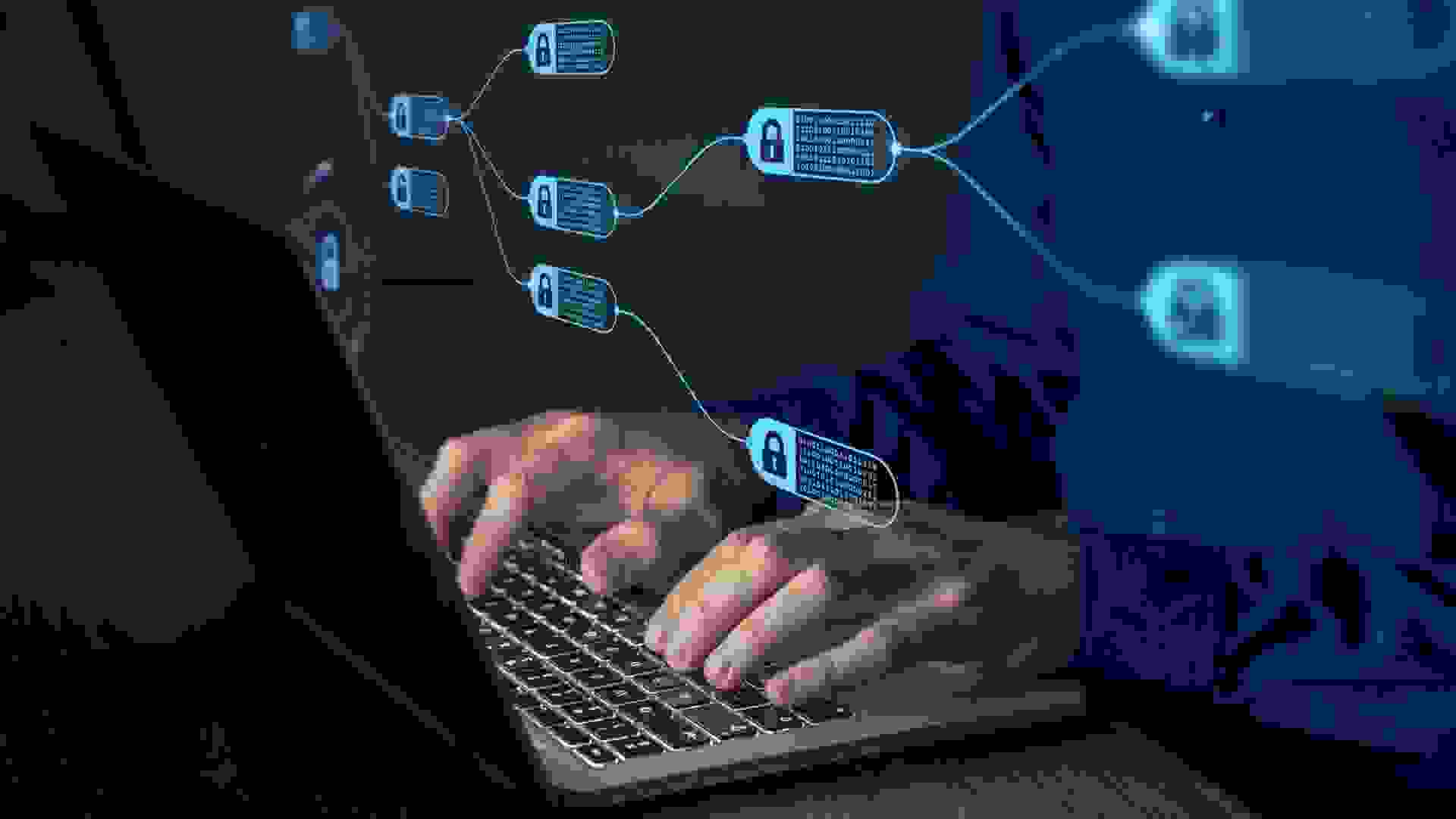 The NEAR protocol was built by Alexander Skidanov and Illia Polosukhin in 2018, and NEAR crypto is the ecosystem's native token.
READ MORE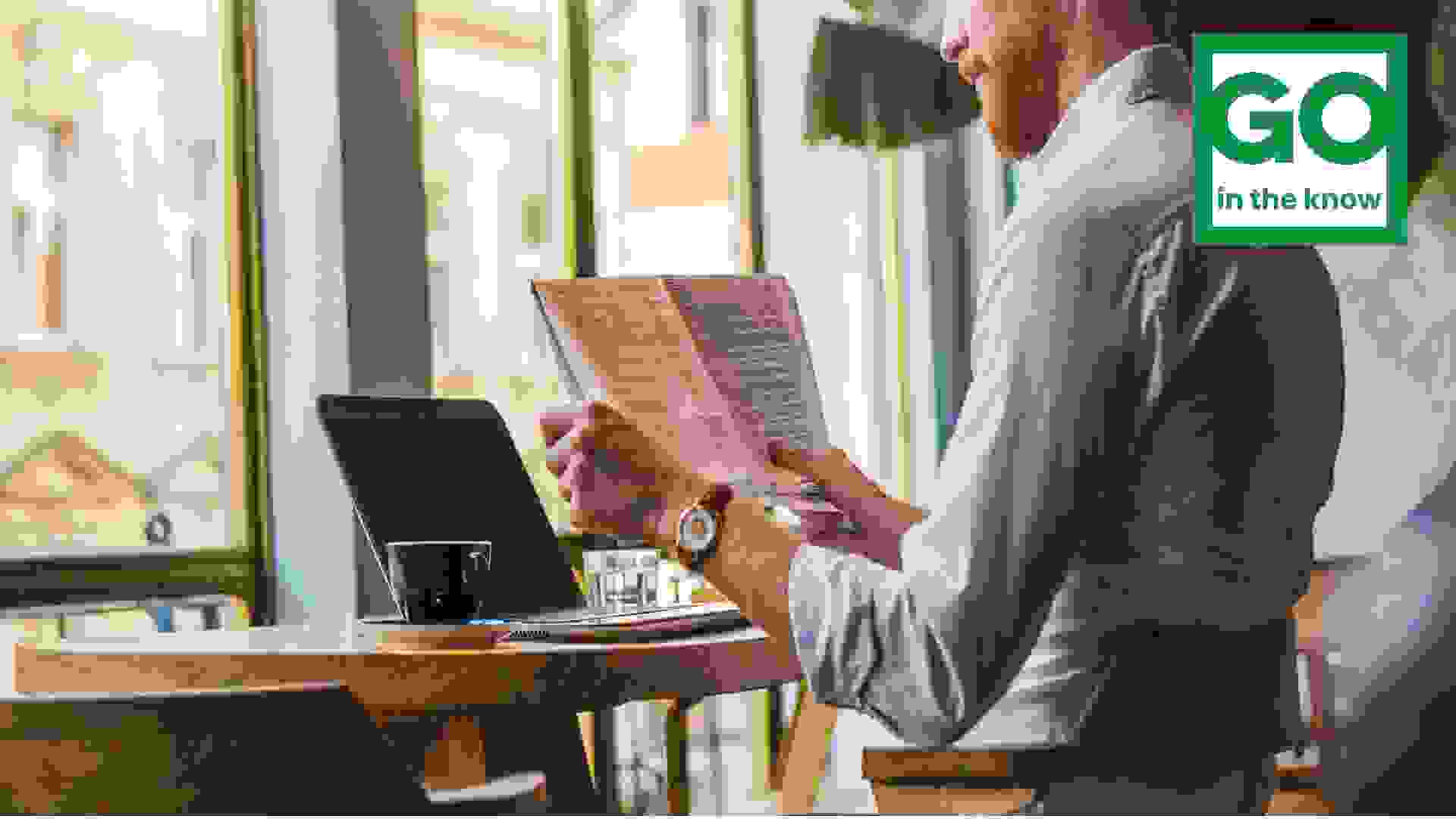 Hello, friends. Before you wrap up and head out to celebrate Cinco de Mayo, take a little time to catch up on the top financial stories of the day. The Big Lead: Hunger in America For the first time…
READ MORE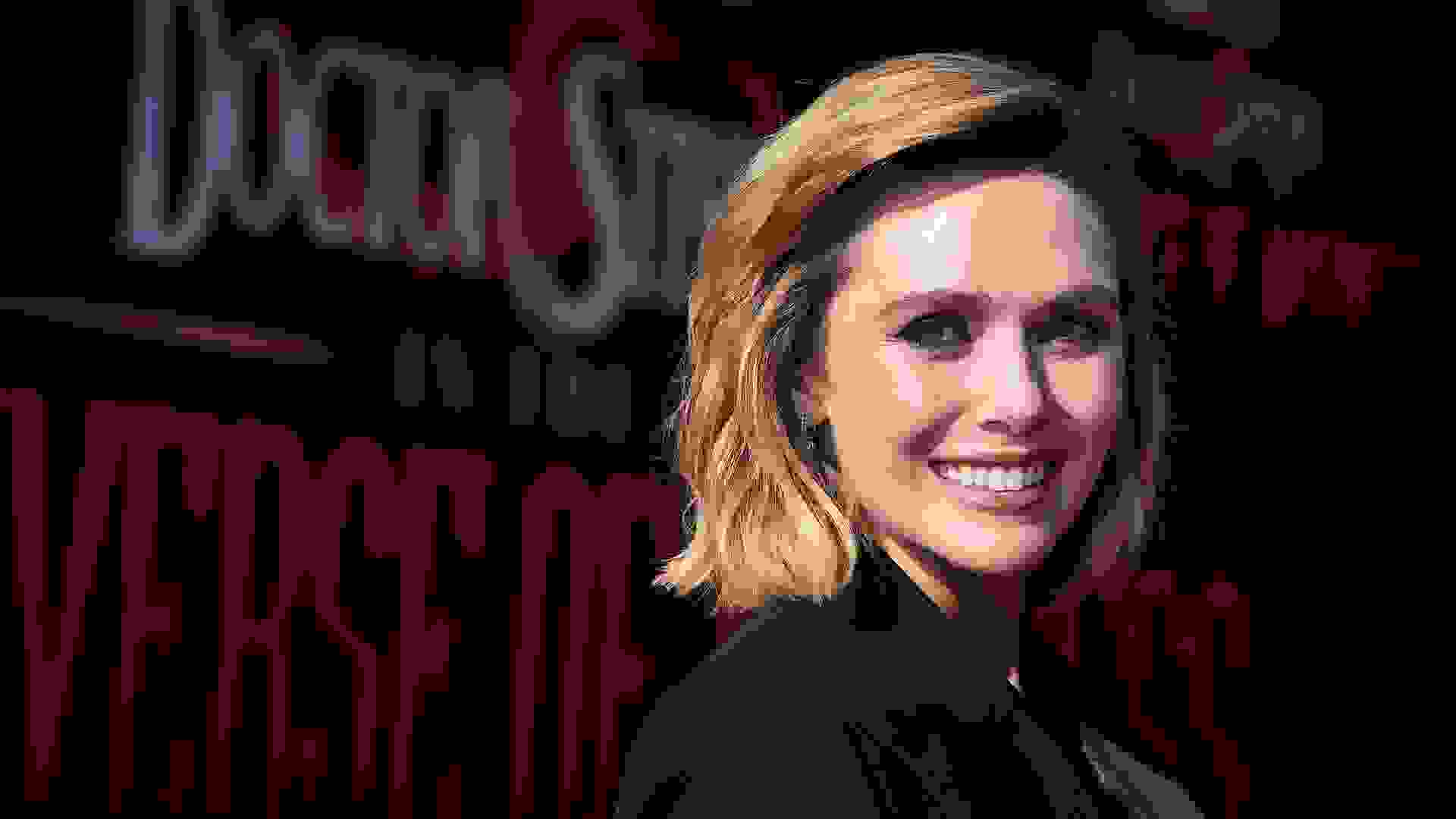 Elizabeth Olsen is an American actress who has achieved fame as Wanda Maximoff/Scarlet Witch in the Marvel Universe. She will be appearing in "Doctor Strange in the Multiverse of Madness" which comes…
READ MORE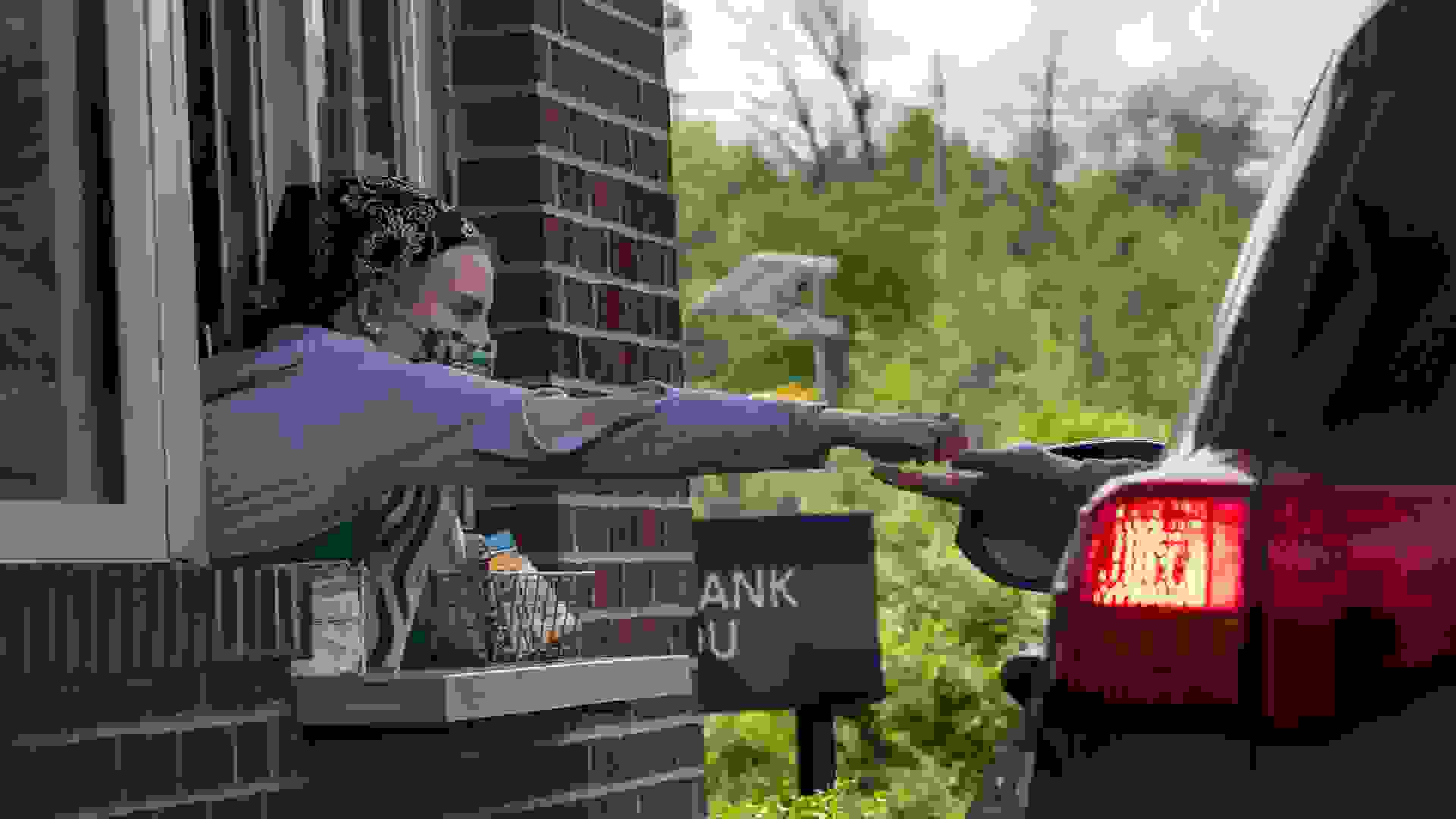 Starbucks recently announced it will raise its employees' wages and invest $1 billion this fiscal year to increase pay, modernize training and collaboration and store innovation. However, these raises…
READ MORE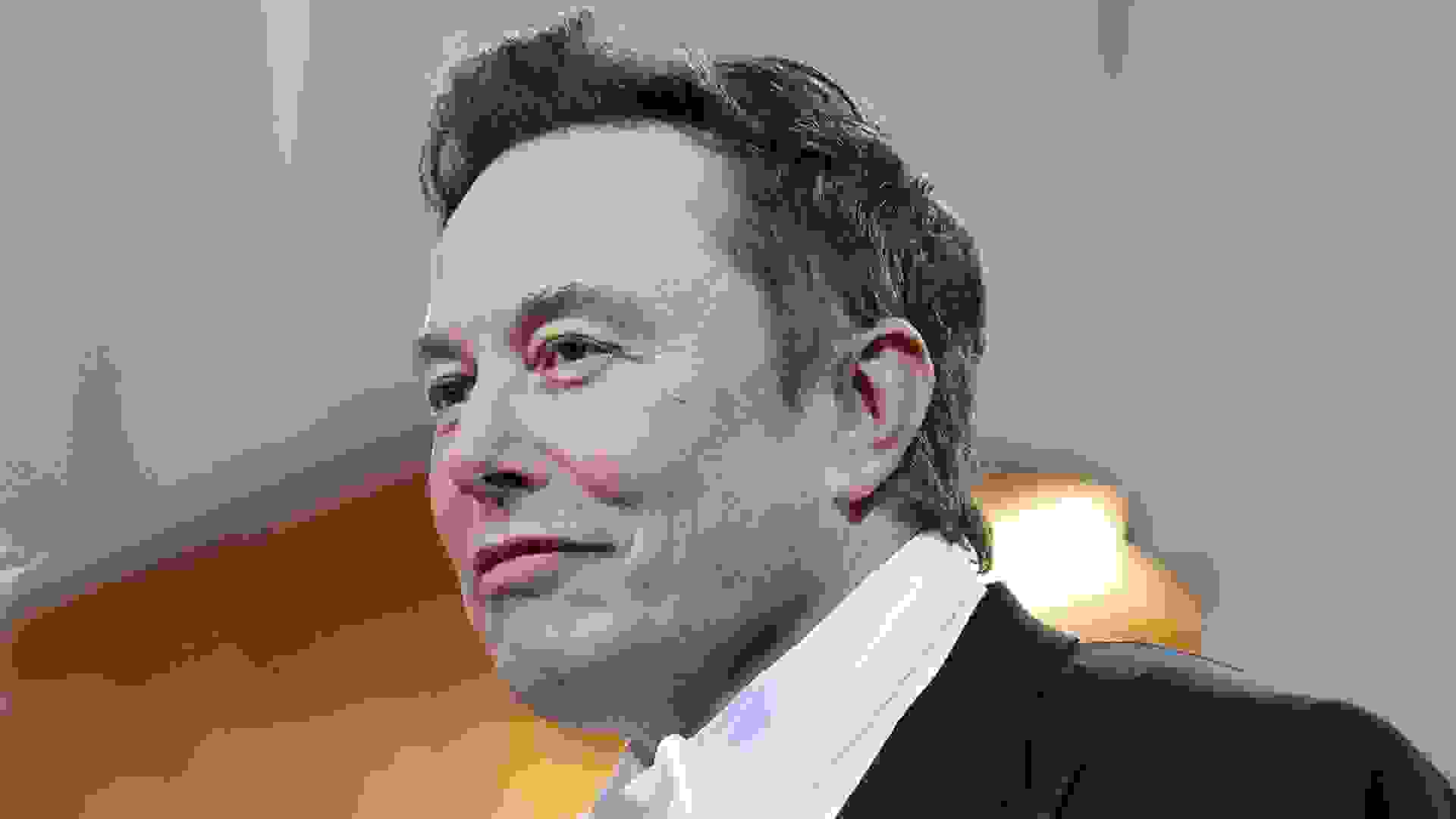 Elon Musk revealed in a Securities and Exchange Commission (SEC) filing on May 4 that he has secured $7.14 billion in funding for his $44 billion Twitter acquisition from a group of investors…
READ MORE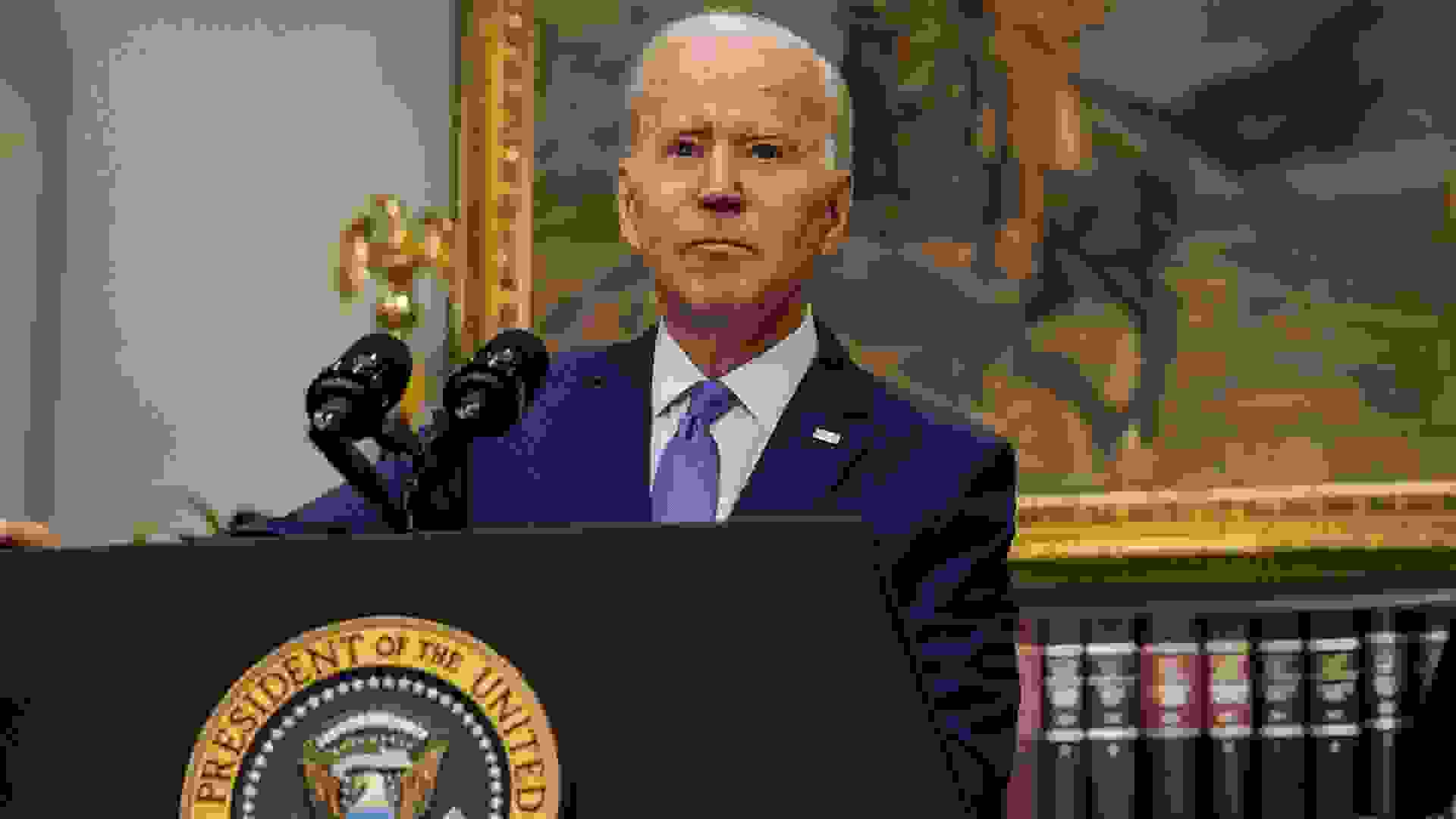 President Biden recently announced that for the first time in over 50 years, the White House is hosting a food insecurity conference this September, a White House official told CNN. Discover: 9 Bills…
READ MORE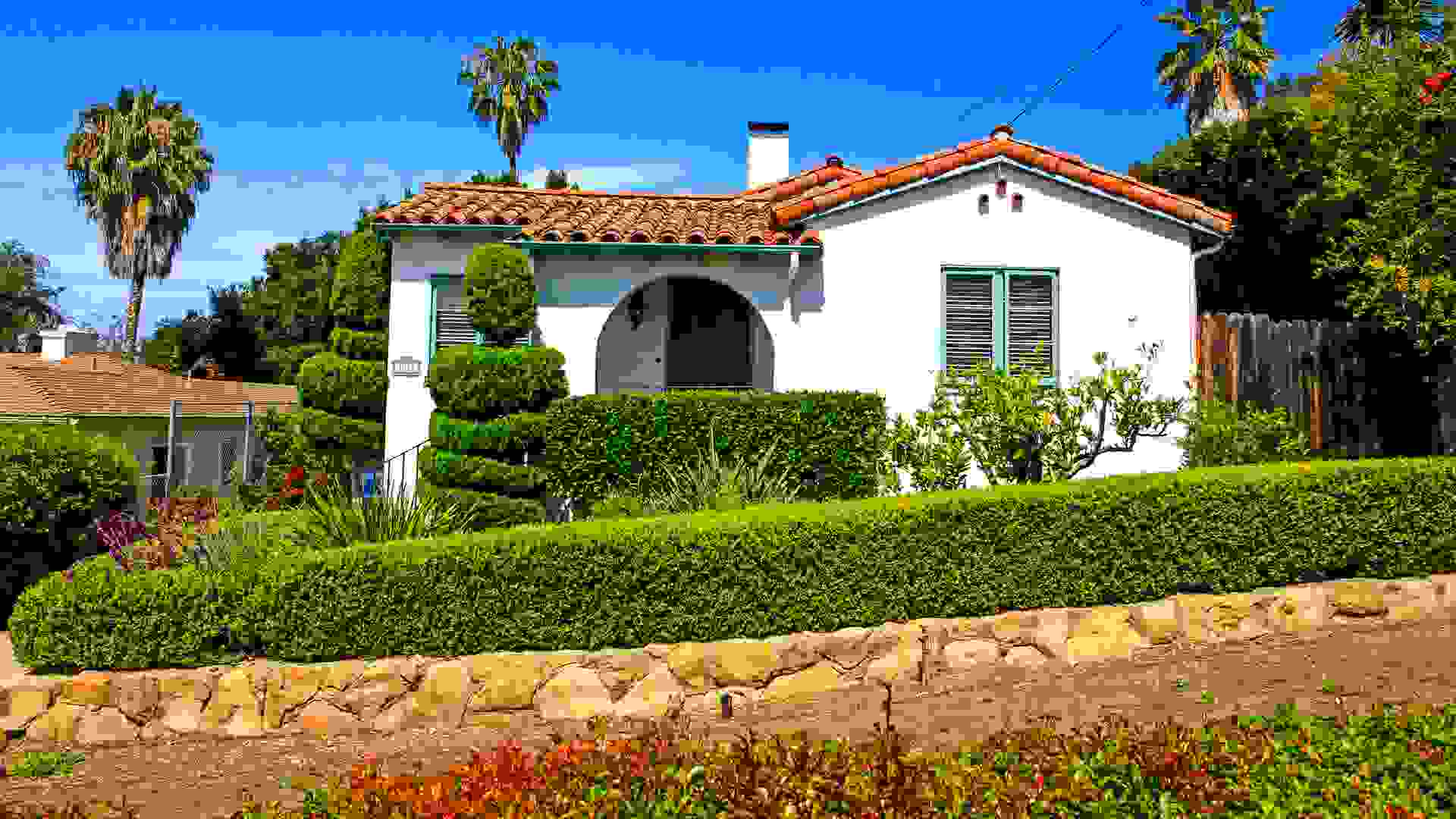 The state of California recently rolled out a pair of programs designed to help residents buy new homes or stay in their current ones, one of which provides forgivable loans to buyers for up to 10% of…
READ MORE